in paid partnership with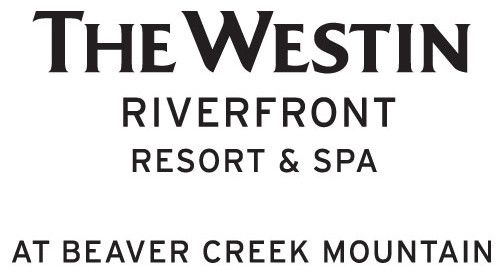 THERE ARE SKI TRIPS, and then there are ski vacations. The ones that leave you bruised and sore and in need of a shower, vs. the ones that leave you energized, recharged, and ready to take on the world, on or off the mountain.
That second kind — the vacation kind — is where The Westin Riverfront Resort & Spa comes in. Located in Beaver Creek, Colorado, with incredible access not only to two of the finest ski mountains in the world, but also the famed Colorado backcountry, this is a winter getaway at its finest. Stay at The Westin, and your ski vacation turns into a full-on wellness weekend — though you can throw in some dog sledding and fly fishing, too, if the whim strikes.
Here are seven ways to spoil yourself — after you're done crushing that champagne pow, of course.
1. By hitting 2+ ski resorts in one go
We'll get to the five-star kind of relaxation in a bit. Right now, let's take care of the necessities — i.e., the low-down on the ski scene. Right next door to The Westin Riverfront is Beaver Creek Mountain, and roughly 10 miles away is Vail Mountain. Copper Mountain and Summit County are within an hour's reach, too.
It really couldn't be easier to get from your room to the lifts. The Riverfront Express Gondola — two steps from The Westin's back door — will glide you directly to Beaver Creek Landing. If you're heading to Vail, all you have to do is hop in the hotel's complimentary shuttle (there's also one that runs to Beaver Creek, if you don't want to ride the gondola).
And just like that, you have immediate access to more skiable terrain than you could hope to explore in anything short of an entire season. Beaver Creek gives you 1,800 skiable acres, while Vail adds an incredible 5,200+ (it's the third-largest ski mountain in the US), and both present a great mix of beginner, intermediate, and expert terrain. In fact, The Westin Riverfront is ideally situated as a home base for families or beginner skiers, as the trails immediately accessed by the gondola are very rookie-friendly.
Both mountains offer plenty of ski and snowboarding classes, along with onsite ski shops and rental facilities to get you equipped. And you don't have to spend a second lugging around that gear at the end of the day — just leave it with The Westin's ski valet, and your boots will be dry by morning.
2. By spending down days in a Rocky Mountain spa
Sore muscles always need some downtime, even if your mind is still on the slopes. Leave room in the itinerary for at least one down day at The Westin Riverfront's Spa Anjali, and note the fact that you're not at just any spa. Many of the services here are inspired by actual healing traditions found in the Himalayas, Alps, and Rockies. You can choose from three distinct "journeys," each hailing from one of the above mountain ranges, and all utilizing natural ingredients like sage, juniper, and wildflowers.
If a spa journey doesn't pique your interest — or a few in your party aren't down with a red clover body mask or moor mud wrap — try the Riverstone Massage or the Men's Deep Cleansing Facial. There's definitely something for everyone.
3. By finally trying your hand at aerial yoga
If you've gotta stay active — and your definition of active isn't rolling over on the massage table — the Athletic Club at The Westin Riverfront is a good alternative. High-energy exercisers will find their solace off the slopes in the cardio-based INSANITY class, the kickboxing-centric QXWORX class, or any of the high-intensity cycling classes. There's also pilates, and the resort offers private sessions as a refresher for those unaccustomed to the practice. The real highlight here, though, is the AIReal Yoga — yoga is infinitely better when you can practice while hanging in a hammock.
After all the exercise, relax in the saline pool or one of the infinity hot tubs (overlooking the Eagle River) to regain some of that lost energy. If you don't have a membership to the Athletic Club, no worries — drop-ins are welcome.
4. By chatting with an Olympic gold medalist
Mikaela Shiffrin, 2014 Olympic slalom gold medalist, trains pretty regularly at The Westin Riverfront's Athletic Club. While you're there, she may even be hosting an exclusive event, where you can chat with her about her training and racing experiences. (For those from warmer climates, slalom is a downhill ski race, where skiers zip around flags on a winding course.)
You may also get the chance to see Josiah Middaugh, 2015 XTERRA World Champion (XTERRA is a combination of swimming, mountain biking, and trail running). He coaches athletes through the Master Swim program at the Athletic Club. Pretty much wherever you go at The Westin, there'll be pros wandering around somewhere.
5. By hitting the snow with horsepower
A ski vacation should include some hardcore outdoor adventures. Plural. Skiing is why you're here, sure, but don't limit yourself if you don't have to.
Opportunities to explore the surrounding White River National Forest abound when your room's a quick drive from the wilderness. Snowmobiling, dogsledding, and sleigh rides are three of the most common fast-paced ways to get into it, but if you're looking for a more laid-back experience, snowshoeing, hiking, and ice skating are options, too.
Just remember: If you decide to go deeper into the forest, make sure to bring plenty of supplies and snowshoes, all of which can be picked up in the nearby towns of Avon and Vail.
6. By bringing the whole family (four-legged friends included)
It can be tough leaving the fam behind for something that isn't work, and fortunately, you don't have to. Book one of The Westin Riverfront's family-friendly rooms — complete with a custom kitchen, dining room, and living room — and everyone will have the space they need to avoid the cramped frustrations that can accompany normal family vacations. There's live music every night during ski season (and outdoors during summer), a Kids Club for ages 5-12, and family events held daily during both summer and winter.
And if your family is more of the fuzzy, canine variety, no problem. Spot or Rizzo or Duke will be treated as well as you are — pet amenities include what's referred to as "The Westin Heavenly Dog Bed." While you're here, make sure to take a trip to Harry A. Nottingham Park in Avon to get outdoors together and play some disc golf — your pup needs in on the action too, after all.
7. By eating better than you ever have at home
When the powder has settled and the massage stupor worn off, food will be what's on your mind. Maya is the place to go to satisfy everyone…ski bums, yogis, foodies, you name it. As the name suggests, Maya specializes in modern Mexican cuisine — but they go to the nines with events like tequila tastings, held by Chef Richard Sandoval himself.
Start the evening with grilled mahi tacos or a pork shoulder pibil, a Mexican slow-roast. Then top off a successful day with Mexican-style fried ice cream and a Maya Margarita. There's live music outdoors on the patio during summer months — but the margaritas are served year-round.