in paid partnership with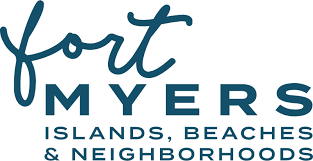 There are two kinds of adventures: the ones you wish you weren't having — locking the keys in the car, gulping down a third cup of coffee to power you through a slammed day at work — and the ones you wish you were, like the ones on The Beaches of Fort Myers & Sanibel.
Here on Florida's Gulf Coast, you'll only need that three-cup caffeine rush to tackle a full day of gathering shells, kayaking among manatees, and reeling in silver tarpon. With or without a camera, here are eight adventures you'll never forget.
1. Glimpsing the green flash
Seeing the legendary green flash, a mesmerizing shock of green that occurs naturally (albeit rarely) as the sun dips below the horizon, takes luck — though a bracing Rum Runner won't hurt your chances. Sitting right on the Gulf of Mexico, Fort Myers and Sanibel's west-facing waters are your best bet for catching this memorable event firsthand. Offshore Sailing School, America's #1 school of its kind, takes you off Captiva Island and around "Florida's Tahiti," in prime green-flash territory. If you can keep your hands steady on the ropes, focus your eyes on the horizon right as the sun is about halfway down.
Stay: Your vessel embarks into the Gulf from the docks at South Seas Island Resort on Captiva Island. The 330-acre property also spans two and a half miles of shoreline, its villas and cottages mere steps from the water — meaning every sunset is a chance to see something legendary, even if you're not out on the water.
2. Getting lost in The Great Calusa Blueway
This 190-mile overwater trail takes adventurous paddlers of all levels through some of the area's calmest and most beautiful back-bay waters. Kayakers, canoers, and stand-up paddleboarders can bite off short bits of the Blueway or devote an entire trip to exploring its myriad nooks and crannies. Split into three sections — Estero Bay, the Caloosahatchee River, and Pine Island and Matlacha Pass — the Blueway spans mangrove tunnels and known manatee hangouts. Ideally, you won't get lost for too long.
Stay: Put the Blueway in your backyard with a stay at Captiva Island's 'Tween Waters Island Resort & Spa. Their onsite paddling rentals let you drop into the heart of this watery wonderland — and its pools and uber-fresh restaurants offer a deserved respite after a sunny day's work.
3. Saying "shell yeah"
You can hear them clinking in each Gulf wave: seashells, millions of them, just waiting to be found. Violet-rimmed conchs, striped tulips, spindly augers…the beaches here are renowned for their shells — especially those on Sanibel Island. A broad shelf offshore makes Sanibel one of the nation's best repositories for whole, unmarred seashells.
Stay: West Wind Inn of Sanibel has shell-sorting stations where guests can de-sand their treasures and separate their coquinas from their cockles. And their heated pool and award-winning restaurants provide for a fitting celebration after all that treasure finding.
4. Chasing a silver king
Tarpon fishing, for lots of folks down here, is an addiction. These shimmering, muscle-bound giants give anglers the fights of their lives, and it's a rush. Hobbyists and pros go out by themselves, and the area's many fishing charter captains take beginners to the heart of the catch-and-release tarpon action: the passes where freshwater tributaries mingle with the Gulf. If you're new to fishing, know that every outing is customizable, and your captain will take you to the best spots for whatever level of adventure you're ready to commit to.
Stay: Fishing die-hards and newbies alike can find a home away from home with Sanibel Captiva Island Vacation Rentals. Bayfront bungalows with deep-water boat slips and cozy villas with private pools make these properties perfect for an out-of-the-ordinary, memory-making kind of stay.
5. Touching Calusa history
A 2,000-year-old Calusa Indian shell mound forms the foundation of the Mound House on Fort Myers Beach. Built in 1906 and recently extensively restored, this historical site is now a one-of-a-kind museum.
Guided tours take you through excavation sites where archaeologists have uncovered pottery sherds, tools, and countless shells discarded by the area's original inhabitants. Why so many? After eating the animals inside, the Calusa used the shells to elevate their ancient community away from flood waters and, perhaps more crucially, into the cool Gulf breezes. Visitors can even play archaeologist, sorting through shell-mound debris during certain demonstrations in search of priceless artifacts.
6. Going wild at J.N. "Ding" Darling National Wildlife Refuge
This 7,600-acre national wildlife refuge is one of the truest glimpses of Old Florida. We're talking pre-condo, pre-cruise Florida, when the state was no more than a tangle of mangrove limbs speckled with snowy egrets and dusky-blue herons. The J.N. "Ding" Darling National Wildlife Refuge is still this tangle — and the birding and wildlife opportunities are next-level.
Stay: Accessible by car, foot, bike, or even paddle, the wilds of "Ding" Darling are a short jaunt from civilization, including the charming Beach Cottages of Sanibel. These colorful, traditional beach cottages provide their own glimpse into Old Florida — located steps from the Gulf and on the calmer back-bay waters, they're a great place to chill after a day going wild.
7. Riding like the wind
Kite boarding, sailing, windsurfing — a breezy day on The Beaches of Fort Myers & Sanibel isn't bad weather, it's a whole new world of adventures to balance out the margaritas and the sunbathing. The shelly banks of the Sanibel Causeway attract top-notch kite boarders and windsurfers, and local outfitters are happy to teach newcomers the sometimes-terrifying-but-always-thrilling ropes. (Don't worry, the learning curve isn't as steep as it looks.)
Stay: After a day on (and soaring over) the water, a stay at The Inns of Sanibel ushers you calmly back to earth. They offer tennis, golf, paddling, and even complimentary bike rentals — for riding like the wind, turf-side, on the island's 25 miles of bike paths.
8. Building the (sand)castle of your dreams
Each fall, the powdery sands of Fort Myers Beach draw the world's best sand sculptors for the Annual American Sand Sculpting Championship. Even the amateur round makes most of us look like castle-building toddlers. The towering creations range from intricate elephants to multi-tiered palaces complete with arches and spires…and they're all gone by Christmas.
Stay: You needn't be a master to unleash your inner sandy-Michelangelo (especially when you can just stomp over the evidence). The wide swaths of white sand fronting Pink Shell Beach Resort & Marina offer plenty of inspiration. Clean up and cool off in Pink Shell's waterpark-style pools, or hit the resort's acclaimed restaurants for locavore dining at its beachfront finest.