in paid partnership with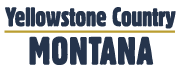 Yellowstone Country Montana is never anywhere close to as busy as the national park with which it shares its name. But come winter, when even the park empties to a fraction of its summertime crowds, this Montana region becomes a beautifully quiet winter wonderland. Social distancing is a cinch, yet there remains so much to do, see, and explore.
Of course, visitors still need to be Montana Aware — please pack that mask — but you're here for alone time on the slopes and trails anyway. Make the trip, and this is how you'll find yourself celebrating the most wonderful time of the year.
1. Nordic skiing the mountains and forests
You know Glacier is stunning, you know Yellowstone is unreal — now imagine cross-country skiing the backcountry powder between them. Big skies, fresh mountain air, some of the most gorgeous landscapes in the country, and no crowds to dampen the sense of wild. Because there are so many options to choose from, here are a few places to point your radar:
The Rendezvous Ski Trails begin right in the town of West Yellowstone, winding along the edge of the park through dense forests and open meadows for over 20 miles. If you're bringing along Fido, the not-quite five-mile Boundary Trail is a super-scenic, dog-friendly add-on.
Stay at Lone Mountain Ranch — near Big Sky Resort — and there will be over 50 miles of groomed skate and classic ski trails out your door. This is no walk in the valley either: You have over 2,200 vertical feet of woodlands, meadows, and hills to conquer.
Bozeman is another Nordic skiing hotspot, and while you could definitely ski in town, go a bit south for the 28-mile round-trip stretch to the Moser Divide and Mystic Lake. Known as the Bozeman Creek/Sourdough Canyon Trail, it's nice and wide, and can be easily broken up into sections, too.
2. Snowshoeing for the views
While it can be tempting to look at Nordic trails and think, I could snowshoe those!, plodding snowshoes ruin the carved tracks for skiers. Luckily, this isn't a problem — Yellowstone Country is covered in designated snowshoe trails, too.
The Ousel Falls Trail, which asks for only 0.8 miles of your time, leads you across a fork of the Gallatin River, through Custer-Gallatin National Forest, and to a 100-foot waterfall. You can also get to the trail from Big Sky's town center, turning the trek into a healthy 5.6-mile round trip.
At Madison Buffalo Jump State Park, a quick 0.4 miles takes you to a high limestone cliff, where Indigenous peoples drove herds of bison off the edge, giving the park its name. And not to be skipped, the Riverside Ski Trail is open to snowshoers — it starts in West Yellowstone and follows the Madison River, a relaxing, scenic trek with views of both the Gallatin and Madison mountain ranges.
3. Downhill skiing world-class slopes
Collectively, Yellowstone Country has almost 10,000 acres of skiable terrain across three world-class resorts: Big Sky Resort, Bridger Bowl, and Red Lodge Mountain. Here's the rundown:
Big Sky comes in at nearly 6,000 acres, making it one of the largest ski resorts in the country. Seeing some 400 inches of powder a year, it's on the Ikon Pass and has an après scene that rivals its incredible slopes.
Bridger Bowl, well known for its steep chutes (and great deals), has 75 marked runs, no blackout dates, and sits just outside the hip college town of Bozeman.
Red Lodge is "basecamp for the Beartooths," Montana's wildest mountain range. It's the most laid-back of the three, great for families and those looking for uncrowded runs.
4. Sleigh ride experiences
By day, you're shush-shushing through the backcountry snow, but by night you'll want to clip-clop. A horse-drawn sleigh ride through Gallatin National Forest is Montana at its best: quiet, timeless, ethereal. Add a stop for hot cocoa with the folks at Bozeman Sleigh Rides, and it's pretty hard to beat.
Alternatively, guests of Lone Mountain Ranch, in Big Sky, can opt for a 20-minute sleigh ride up to a backcountry cabin, where you'll sit down to a crackling fire — and Montana-raised prime rib.
5. Sledding with your pack
Or maybe horses don't clip-clop fast enough, and you'd rather "Mush!" Dog sledding through the forest, over frozen lakes, to hot springs or your yurt — all with an adorable pack of huskies — could convert even the most adamant cold-weather Scrooge into winter's biggest fan.
Local outfitters can set you up with half-day, full-day, or even overnight excursions to places far off the map. It's up to you how hands-on you want the experience to be — yes, you can take the reins yourself.
6. Snowmobiling through the wilderness
In Yellowstone Country, there are practically more snowmobiling trails than people — some 1,000 miles skirt, snake, and wind through the region. Many start right in town, others deep in the backcountry of the national forests. Hook up with one of the area outfitters — perhaps in West Yellowstone or Big Sky — and here's where you could be headed:
The Big Sky Snowmobile Trail runs for 123 miles through the Gallatin Mountains. Pick a section suited to your experience level — they vary — and hit the quiet backcountry slopes.
West Yellowstone's Madison Arm Loop is ideal for national park visitors (and beginners). Its 20 miles take you out to the Madison River and Hebgen Lake, arguably the region's most accessible, most scenic area outside the national park.
If you're here later in spring, head to Cooke City, where the snow season lasts well into June. Free-riding up Henderson Mountain is an unforgettable experience.
7. Soaking in geothermal hot springs
The Yellowstone region has more geothermal activity than anywhere else on the planet, so it's easy to understand why winter here — despite the alpine temperatures — still smokes and steams in the right places.
For a wild spot, check out Boiling River — it's in the national park proper, in the Mammoth area. Yes, it's legal to soak here, and no, it's not actually boiling. The natural hot springs mix with the colder waters of the Gardner River, making for a warmth that's just about right.
Back in civilization, the Bozeman Hot Springs allow for maximum social distancing: There are 12 pools across the complex, along with both dry and wet saunas. And at Chico Hot Springs, you'll find five-star dining, a full day spa, and plenty of snowshoeing and cross-country skiing opportunities, in addition to multiple opportunities for a fine soak.
8. Ice-climbing waterfalls
Maybe you've rappelled down waterfalls somewhere tropical– but have you ever climbed up one when frozen? Hyalite Canyon, just outside Bozeman, is the place to practice your vertical skills: Nearly 200 pitches can be found here, making this the most concentrated ice-climbing spot on the continent. For avid climbers, "Cleopatra's Needle," "Black Magic," "Mummy Cooler," and "Winter Dance" are a few of the best routes in the entire world.
With a guide — which anyone will need — even beginners can take to the icy curtains. You wanted a socially distanced winter adventure to remember, right?