in paid partnership with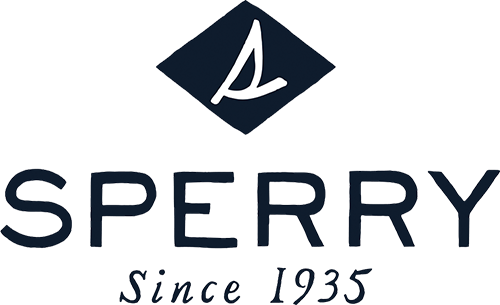 WHEN I LEFT the United States to spend a winter in the Caribbean on a Bristol 27 sailboat called Cigana, I had no idea what to pack. I grew up near the coast of Maine and spent evenings on the water with my sailor friends, but I was by no means one of them. I was not a "sailor." I was not a "water person."
I arrived in Rodney Bay, Saint Lucia, in early January, accompanied by a massive backpack — so large the captain and I had a difficult time figuring out where to store it. Several years later, I couldn't tell you what was in that thing, but I do know that by the time I went home in the spring, it was pretty much empty, save for a large goatskin drum I couldn't resist picking up on Union Island.
If this is your first adventure on the ocean, there are probably many things you think you need — it's hard to predict what's necessary in the cruising world if you've never been part of it before. But I'm here to tell you that, aside from the obvious clothing and what's listed below, you probably don't need much else. Go light and enjoy the waves.
1. A pair of versatile boat shoes
Some captains have "shoes-off" policies on their boats, but you should definitely invest in a good pair of kicks before shoving off. I like the new Sperry 7 SEAS line for a number of reasons. First off, they're purpose-built for use on both water and land, in collaboration with the incredible sailor-athletes of the Amercia's Cup (who you'd assume would know a good boat shoe when they saw one). They won't mark up the boat, and the design is super simple — a far cry from the old-school "preppy yacht kid" look. In other words, these aren't the kind of boat shoes your caked-in-salt, covered in tattoos, ex-Navy captain would be offended by.
2. A good knife
You can't consider yourself a sailor unless you have a knife on your person at all times. You might find yourself gravitating toward the typical multi-purpose Leatherman or Swiss Army knife-tool, which will certainly come in handy on a boat, but your priority should be a basic knife that you can unsheathe or flip open in a pinch. The brand is up to you, but make sure the blade is at least half serrated, made out of non-magnetic steel, and can lock in the open position. You should also be able to open the blade quickly with just one hand, which may take a decent amount of practice. Get confident with your knife before you're welcomed aboard.
3. A flotation device you'd never buy back home
When I write "flotation device," it sounds a little serious, but what I really mean is an obnoxiously teal inflatable seahorse ring meant for children. Maybe you don't pack one and bring it with you, but as soon as you spot your first ridiculous floatie at a cruising destination, buy it and immediately bring it back to your mates. I don't think there's anything that screams "easy Sunday" quite like relaxing with a Presidente on a giant swan that's tethered to a backstay and floating with the current.
4. A hammock
When I was living on the boat, I loved my hammock. I'd set it up near the bow and let the waves gently rock me as I took a nap. My hammock was also such a cheap purchase that when I left, I gifted it to my captain and just bought another one when I got home.
The world of hammocks has certainly evolved over the past decade. You can now buy a hammock that's basically a tent. There are hammocks that sleep two people. There are even hammocks you can rig up like bunk beds. For the boat, just get something that's simple to set up and break down a few hours later when you go underway. It should obviously be waterproof — anything that's made out of poly-coated nylon material should work. And because there are now so many hammock companies out there, you should be able to support a small, USA business with your purchase.
5. A book on knots
Cigana had a house copy of The Complete Book of Knots by Geoffrey Budworth, which, honestly, took me a long time to open…because at first I was too busy napping and getting sunburned in my hammock to care about a midshipman's hitch. However, when my captain casually left it on my bunk for the fourth time, I gave it a skim and attempted to master the basics — the overhand knot, the half hitch, and the figure 8, among others. I recommend studying this book in the weeks before you go aboard. Not only are knot skills an excellent use of brain power, they'll earn you a lot of respect in the cruising world.
6. An authentic Scopa deck
When you picture your sailing trip, you may imagine yourself out in the salty, sun-drenched air all the time. But I'm here to tell you that many hours of your trip will be spent below deck or in the cabin. And that's okay — it's nice to get out of the sun for a while.
What that also means is you're going to need some cards. A plain old deck will do, but you'll be a lot cooler if you throw down some authentic Scopa, my card game of choice. Although it can be played with a regular deck, the authentic decks are unique, you can pick one up for less than 10 bucks online, and learning the cards adds an extra level of skill to the game. It's a nice gesture to bring a downtime activity aboard for the rest of the crew to enjoy, and leaving behind a Scopa deck when you part ways makes for a memorable gift.
7. Melatonin, ginger chews, and Dramamine
Seasickness is quite possibly the worst sick you will ever feel. It messes with your sense of reality; you feel it in your brain, your stomach, your skin. It basically feels like getting bounced around in a tin can. Although sailors claim to have their tricks, there's virtually no way to relieve it — but if you can push through, your equilibrium will eventually adjust.
There are some little things you can do to dampen the effects: Any amount and form of ginger will help to settle your stomach. Melatonin is an herbal sleep aid that might knock you out. And Dramamine is an over-the-counter medication that will absolutely knock you out. I'd recommend exhausting the first two options before you resort to the third because, even though it's going to suck, you want your body to feel the effects of seasickness so it can orient itself. You could also try just jumping in the water.
8. A never-fail playlist
Cigana was the smallest ship in every harbor we anchored in, but there was still plenty of room for a bumpin' stereo system. Every time we went underway, often for 8+ hours at a time, a steady stream of good music helped get us through the pass that much more smoothly.
I'd recommend devoting some hours to this one, and categorizing your playlists based on mood or scenario. You'll want something chill and soothing for that time when you successfully sail off anchor before sunrise without waking a single other ship in Bequia. And later, when you finally make it to the Tobago Cays on a sunny afternoon, after hours and hours of wind and rain, you'll want something that celebrates and announces your arrival.