8 Blissful Ways To Enjoy The Beaches of Fort Myers & Sanibel as a Couple
in paid partnership with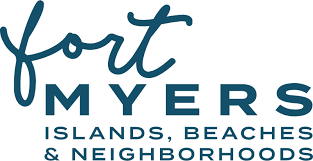 Southwest Florida — The Beaches of Fort Myers & Sanibel in particular — is a low-key destination known for its powdery white sand, warm Gulf waters, and abundance of wildlife. A solid start to the romance checklist, you might say.
It's a great place to hole up for a quiet week with your partner — but not so quiet that you won't find romantic dining-out spots, outdoor adventures, and plenty of accommodation options to choose from. The list below doesn't cover all the ways this area can be enjoyed as a couple, but you can certainly consider it your trip-planning inspiration.
1. By walking out your front door to the beach
Sanibel and Captiva Islands, as well as the town of Fort Myers Beach, are all barrier islands. Surrounded by water, they maximize coastline so that no matter where you are you'll never be far from the beach.
Captiva in particular is only a little over a quarter mile across at its widest, so expect sea views for days, the sounds of ocean waves somewhere nearby, and that salty sea breeze in your hair.
Stay: South Seas Island Resort — located on the northern end of Captiva Island — has beach villas and cottages right by the water, and the beach it's on stretches for more than two uninterrupted miles. Visit once, and the two of you might just be inspired to return to take advantage of their stunningly picturesque wedding venues.
2. By connecting with nature for all those feel-good chemicals
Another feature of barrier islands is that they act as shields, forming a protected area on the bayside ideal for wildlife both above and below the water. You'll find manatees, dolphins, sea turtles, sand plovers, herons, and a couple hundred other species calling these zones home — with Sanibel Island's J.N. "Ding" Darling National Wildlife Refuge one of the best.
Studies have shown that being in nature and observing wildlife not only reduces stress but also increases serotonin levels. So go jump on a kayak or book an eco-tour, and get in on those mood-enhancing wildlife scenes. Your relationship will thank you for it.
Stay: Not far from "Ding" Darling, Sanibel Moorings Resort can set you up with a beachfront condo with living room, dining area, and full kitchen. Features like a botanical garden, private beach, and private screened lanai seriously up the romance factor.
3. By losing yourself on remote islands
Cayo Costa State Park is a rustic, low-slung barrier island just north of Captiva with nine miles of protected and undeveloped white-sand beaches to choose from. Pick the right spot, and you might not see another soul.
The park is a popular nesting area for rare and endangered birds and sea turtles — it's part of the South Florida Birding Trail — and it's just a short boat ride away from Captiva Island. Pack a picnic lunch, jump aboard, and spend the day wandering, swimming, and connecting with nature (and each other). If you find romance in adventure, consider kayaking to and around the park.
Stay: 'Tween Waters Island Resort & Spa is a historic resort on Captiva Island with serviced beach cottages, homes, and condos. It has its own marina and is also just down the street from Captiva Cruises, where you can book a tour to Cayo Costa. When you return in the evening, there will be some seriously relaxing and romantic spa treatments to look forward to.
4. By dining at classic Old Florida restaurants
One of the best things about this part of Florida is that even though it's an Old-Florida-rustic kind of place, there are plenty of upscale touches — the balance is just right. So get cleaned up and head out for dinner at a restaurant where the chefs are cooking up something special:
Old Captiva House is on the National Registry of Historic Places. Along with Gulf views, they serve surefire dishes like baked lobster risotto and specialty sushi rolls.
The Mad Hatter Restaurant on Sanibel Island is a fine-dining classic that's been around for years — try the truffle crab claws and watermelon salad.
Fresh Catch Bistro on Fort Myers Beach is a sleek wood-and-glass restaurant where you can sit outside on the terrace, watch the sun set, and feast on char-grilled octopus.
Stay: The Beach Cottages of Sanibel are two complexes right on the beach: Beachview Cottages and Castaways Beach & Bay Cottages. They're renovated old-school Florida cottages in fantastic locations along Sanibel's Gulf Coast. Castaways also happens to be right across the street from The Mad Hatter Restaurant.
5. By collecting nature's best souvenirs together
Sanibel Island is the Seashell Capital of the World, and if you've never had the pleasure of seashell collecting, you'll want to experience it here. Shelling is all about finally having a few days or a week to let yourself go, disconnect, and appreciate the intricate lines of a lightning whelk, the pale colors of a moon snail, and the wonder of a delicate pear whelk that managed to roll up on the shore unscathed.
And of course, beyond the shells themselves, it's about the long walks on the beach looking for them. By the end of your trip, you'll be yelling out, "Hey honey, come take a look at this alphabet cone!"
Stay: The Inns of Sanibel have a collection of cottages, villas, guest rooms, and suites on Sanibel Island. Choose from Sanibel Inn, Sunset Beach, Seaside Inn, and Song of the Sea, all of which are right on the beach, perfect for early morning walks on the sand — whether you're collecting shells or not.
6. By shopping fresh every day of the week
Every Sunday morning, from October to May, there's an incredible farmers market on Sanibel Island. Local peaches, freshly caught fish, homemade pasta, heirloom cucumbers, gluten-free whoopie pies, alligator-shaped bread, and cold-brew coffee are the main hits — rumor has it there's even a stall dedicated solely to dips. It's big, with 100+ vendors and enough variety to keep you properly stocked for your whole vacation.
But if you're jonesing on a non-Sunday, know there's a market happening somewhere in the area every day of the week, from fall to spring. The Bonita Springs and River District markets are particular standouts, and the latter runs all year long.
Stay: Cook up that beautiful four-dollar organic heirloom tomato in the privacy of your own beach cottage, courtesy of Sanibel Captiva Island Vacation Rentals. They have a wide variety of condos, cottages, and homes on Sanibel and Captiva Islands, each fully equipped for any serious foodie needs.
7. By spending afternoons on undeveloped beaches
Bowman's Beach is a mile-long undeveloped public stretch of sand with no condos or hotels in sight — some say it's one of the best beaches in the country. This reputation makes it one of the more popular beaches on Sanibel Island — the teal waters and white sands don't hurt, either — but with a good wander (or a kayak), you can find your own spot to chill, swim, bird, fish, or look for shells. FYI, there are restrooms, grills, and showers for when you need them.
Stay: West Wind Inn of Sanibel is a quiet resort with Gulf-front studios and suites. Its private beach is dotted with loungers and umbrellas, and the pool is central to all the rooms. When you're ready to venture out and explore the more remote beaches of Sanibel Island, Bowman's Beach is a 10-minute drive away.
8. By ending beach yoga with a couples massage
So you've successfully jettisoned all your stress and are taking things nice and slow while in Southwest Florida. Good work! You've graduated to the next level: yoga classes on the beach followed by a couples massage. You'll find no fewer than a dozen spas and yoga studios on Captiva Island, Sanibel Island, and Fort Myers Beach. Fun fact: #treatyoself is tweeted every three minutes. Isn't it about time you joined in?
Stay: Pink Shell Beach Resort & Marina offers yoga classes on the beach and features an onsite spa. Try the "Rendezvous for Two" package, during which you'll be exfoliated and massaged together while tasting chocolate-covered strawberries and sipping on champagne. Hey, we did promise you bliss.
What did you think of this story?