in paid partnership with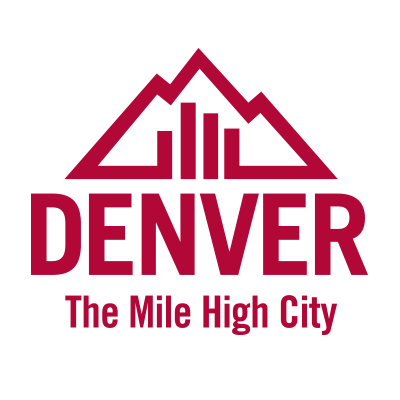 AMERICAN CITIES are becoming increasingly more extroverted and creative, and nowhere in the country represents this trend better than Denver. The city has grown to express its pride and passions from nearly every angle, from craft beer and dining to incredible art and music scenes. As The Mile High City thrives, the list of spots to check out grows ever longer — here's a whole bundle of amazing spots in Denver you've probably never heard of, but should definitely get to know.
1. RiNo
RiNo (River North), a re-imagined neighborhood located just northeast of downtown, seemed to grow into the city's cultural hot spot overnight. Many of the buildings that now house breweries, cideries, music venues, and studios are 100-plus-year-old former warehouses. Renovated in contemporary style, they're also home to some of the city's most memorable street art. Here's what's happening in the area:
First Fridays – On the first Friday of each month, RiNo throws a huge art party. The streets are lined with people as they eat, drink, and check out the work of the neighborhood's artists, designers, and craft artisans. Look for the orange rhino symbol, which signifies a participating gallery or studio.
Bindery On Blake – These two former industrial buildings have come together to form one incredible collective. The Sandbox, at 2901 Blake St., has been converted into an adaptive reuse space for artist studios, retail, and businesses. The Juicebox, at 2875 Blake St., is the Bindery's other half and houses a restaurant, brewery, and cidery with an expansive tasting area.
Pattern Shop – It's a home. It's a studio. It's crazily awesome. The Pattern Shop, run by portrait artist Sharon Brown and her husband, Rex, displays Brown's work and hosts onsite artist talks, in addition to participating in First Friday and other RiNo events.
Plinth Gallery – RiNo's go-to studio for contemporary ceramic art, Plinth Gallery hosts a rotating exhibition schedule featuring many of the top names and work in ceramics. It's the type of place that even brisk walkers find themselves strolling through. And there's small gift shop inside to slow you down even further.
Millers & Rossi – How about a captivating browse through a collection of contemporary art, followed by an escape through time into a speakeasy? That's exactly what to expect at Millers & Rossi, where a stiff cocktail awaits you at the end of your perusal of seemingly endless art.
William Matthews Gallery – William Matthews is a master at depicting the American West. His fresh perspective and vibrant colors highlight scenery and settings as vivid as any classic Western film. The gallery is open Tuesday and Thursday, 10am-5pm, or by appointment.
2. The many "only in Denver" museums
Art and museums may not be the first things that come to mind when you think of Denver, but the city and its creative community are out to change that. Take the time to dig a bit deeper than First Friday art crawls and traditional gallery showings — though those are awesome in themselves — and you'll find that Denver is home to world-class museums dedicated to exhibiting the best in independent art. Check out these unique options in the downtown area:
Museum of Contemporary Art (MCA Denver) – Denver loves to take "contemporary" and run with it, and the MCA is a prime example. The exhibitions are diverse, including anything from Ryan McGinley's The Kids Were Alright (photography documenting Lower Manhattan's art scene of the late 1990s) to Wall Writers: Graffiti In Its Innocence. Tip: The city's hip art aficionados gather at MCA's rooftop bar. On summer nights, there's a good chance you'll rub elbows with either the creator or subject of a future MCA exhibition.
Clyfford Still Museum – Just south of Civic Center Park in the Golden Triangle neighborhood, tucked among the finest collection of architecture this side of Chicago, sits the ultimate tribute to Clyfford Still. Still was contemporary before contemporary was a thing, and you only need to spend an afternoon wandering through this collection to know why.
Kirkland Museum of Fine & Decorative Art – Part of the same art campus as the Clyfford Still Museum, the Kirkland will reopen in early 2018 in a brand new space. Among its impressive collections are works by Vance Kirkland and other Colorado artists — and the building itself will be a work of art!
3. The giant blue bear, and other incredible public art pieces
Denver's public art is meant to evoke strong emotion (particularly if you happen to play for a team opposing the Denver Broncos). Immediately upon arrival, you'll be greeted by the infamous Blue Mustang (dubbed "Blucifer" by locals) just outside Denver International Airport. Meanwhile, downtown, a massive blue bear (aka, I See What You Mean) peers curiously into the Colorado Convention Center and is perhaps the most photographed piece of art in the city.
A short walk away, a 50-foot-tall pair of dancers define Sculpture Park at the Denver Performing Arts Complex. And murals, some of them stories and stories high, dot buildings throughout downtown and the RiNo neighborhood. While the mountain views to the west get most of the press, public art is what really makes our city photogenic.
4. The many legit jazz hot spots
We do a lot more than just dabble here in Denver — the city is a true innovator in jazz culture. Any night, from dusk to last call, you'll find innumerable chances to hit the dance floor and groove to the soulful sounds of a wailing sax or strutting bass line. Here are just a few:
If you find yourself downtown, check out the hopping 16th St. Mall (more on that below), home to Jazz @ Jack's, an upstairs venue with live music six nights a week. Their bar menu is stacked with awesome cocktails that always seem to hit the hardest right when the band really hits the groove.
Up the street and down some stairs in Larimer Square, The Crimson Room offers one of the classier jazz experiences in the city. The staff mixes drinks tableside on vintage bar carts and helps you experience, as they claim, "the lost language of elegance and sophistication."
Dazzle might just be the most welcoming jazz club in town. The musical lineup includes the best of local, national, and international talent every single night. Plus, their martinis are on point — after years of incompetence, I finally found my dancing legs here. They open at their new location on Curtis Street June 1.
In the heart of RiNo, Nocturne fuses a jazz nightclub culture with a supper trend that's swept the city in recent years. The experience is unlike anything I've seen in Denver. Come early for the fine dining and stay late for the dancing and cocktails. There could not be a better date night destination.
5. The Rooftop and the Rockpile
On the outside, our Major League Baseball stadium appears built to conjure memories from the great stadiums of baseball's past. On the inside, however, Coors Field has a roster of experiences not found at any ballpark, past or present. For starters, this is Denver, so of course there's an in-house brewery. On the field, games here are known for their high scores and frequent homers, courtesy of the Blake Street Bombers. But those aren't the only reasons to make a ballgame part of your Denver plans. Check these out:
The Rooftop opened in April, 2014. Themed after the rooftop bars that dot the adjacent LoDo neighborhood, this spot is exactly what it sounds like and serves as the social hub of the ballpark. Here, you can lounge over beers on outdoor patio furniture, escape from the high-elevation sun to a covered cabana, or grab a grass-fed meal at CHUBurger. The best part might be that a ticket to the Rooftop includes access to the stadium and a food and beverage credit. With all the excitement, you'll be forgiven if you forget there's actually a baseball game going on.
The Rockpile is a section of bench seats above center field. Home to famously cheap ticket prices (as low as $5, depending on the game), it seems to draw some of the most die-hard fans found anywhere in the park. A pint of Coors is never more than a few steps away, and the Rockpile is known as the birthplace of countless late-inning renditions of the wave.
6. All the city parks
There are more than 14,000 acres of parks in and around The Mile High City. City Park is home to Denver Zoo, while the urban oasis that is Cheesman Park in Capitol Hill is a former cemetery and borders Denver Botanic Gardens. Make sure to check out the century-old Cheesman Pavilion while you're there — it definitely sets this green space apart.
Washington Park, or Wash Park for short, is one of the liveliest spots in the city on a sunny day. It's a hub of activity, from jogging, cycling, and tennis to pedal-boating on Smith Lake. Even croquet players have their own designated spot. On summer weekends, the open grassy areas of Wash Park turn into backdrops for volleyball games and barbecues. Driving on Downing Street (which borders the park to the west) generally feels like driving by a beachfront, and this locals' hot spot is right in the middle of one of Denver's most distinct neighborhoods.
7. The 16th Street Mall
From Kerouac to Elway, Denver has a fabled history, and one that's actually pretty easy to uncover on foot in an afternoon. To pick and choose and put together your own historic downtown walking tour, this guide has everything you need.
Start at the State Capitol on East Colfax Ave., Denver's "Main Street" and home to pubs, shops, and restaurants, each offering a hefty dose of people watching. From the capitol building, it's a quick walk to the awesome pedestrian promenade that is the 16th Street Mall, which leads to the heart of downtown. Stroll the mall for a bit to take in the sights and sounds (or catch one of the free shuttle buses), then veer left on Larimer St. to reach Larimer Square. This historic area houses antique jewelers, renowned restaurants, and some of the best shopping in town.
Next, continue northwest on the 16th Street Mall until you hit Denver Union Station, the city's living room. Remodeled in 2014, the train station serves as a downtown hub and hosts a hopping dining and party scene all its own. Make your way through and then head past Coors Field into the LoDo and Ballpark neighborhoods. You're on the brink of RiNo now, and options for craft brews and trendy dining abound.
8. Rockmount Ranch Wear
Rockmount Ranch Wear is legendary thanks to "Papa Jack" Weil's western snap shirt, now a fashion staple for ranchers and cowboys. The Denver-born shirt is something of a hot item among the rich and famous as well, as documented by the celebrity wall inside Rockmount's downtown store. Bob Dylan, Bruce Springsteen, and Matthew McConaughey have been photographed in Denver's finest western wear.
It's not all about the snap shirts, though. A nice bolo tie can score you some serious Denver style points, and there's nothing wrong with donning a glam pair of pink cowboy boots.
9. Colorado Music Hall of Fame
You've no doubt heard of Red Rocks Park & Amphitheatre, one of the top concert venues in the country. But there's a lot more at Red Rocks than just the amphitheater, and one spot that's definitely worth a visit is the Performers' Hall of Fame, located in the Visitor Center. Here, you can see exhibits and tributes to the biggest names that have played Red Rocks over the decades, including legends like The Beatles and Jimi Hendrix.
Meanwhile, over at the Trading Post, the Colorado Music Hall of Fame honors the musicians and industry heroes who've put the Centennial State on the country's musical map. One of the coolest things about the CMHOF is the Wall of Fame, where you'll find local icons like the Nitty Gritty Dirt Band, Judy Collins, and Sugarloaf. But this summer, make sure to also catch Backstage Past: The Photos of George Kealiher, Jr. The collection features Kealiher's best photos of world-famous artists like Elvis and Johnny Cash. Or check out the 20th Century Pioneers exhibit, or the John Denver Exhibit, or any of the countless other traveling and permanent exhibitions.
Denver's modern side is easy enough to spot, but the celebration of its musical roots is just as unforgettable.