in paid partnership with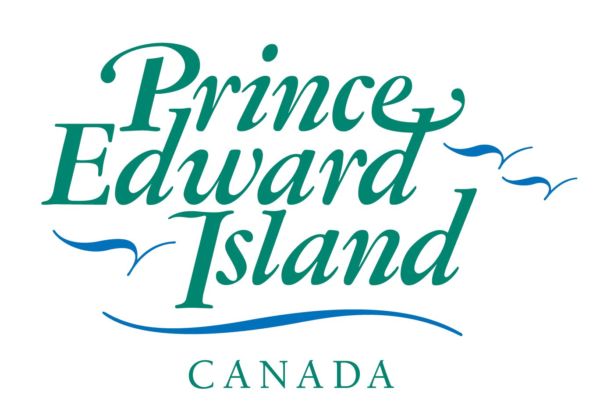 Canada's smallest province, Prince Edward Island, is the land that captivated Anne Shirley, the main character from Anne of Green Gables. It's still a place that reads like a storybook, where lifelong Islanders are the characters and cozy seaport villages set the scene.
As soon as you arrive in PEI, you'll notice you're on a different kind of Island time. There are no pretentious resorts or overpriced margaritas, just centuries-old lighthouses, National Park shorelines, and rose-colored dunes. Get yourself here, and you're sure to leave with some lifelong memories. Here's a preview of what's in store.
1. Climbing the Island's oldest lighthouse
In centuries past, transportation for PEI's inhabitants took place largely by sea, and lighthouses were crucial for safety, trade, and commerce. Point Prim Lighthouse was the Island's first, a red-topped beacon guiding ships past surprisingly far-reaching reefs into the Charlottetown Harbour.
The 175-year-old lighthouse is now open to visitors. Climb 60 feet up the narrow ladder and explore the small bedroom and kitchen where keepers of the lighthouse worked and lived. Grab a stunning view of Northumberland Strait and Hillsborough River from the twelve-sided gallery, and then head down to the small park for a walk on one of the short trails (you'll get great views from these, too). Architectural nerds may notice something unique about the lighthouse's construction: It's both round and brick, a rarity in Canada.
Note: Point Prim Lighthouse is open seasonally.
2. Exploring the "Haunted Woods" at Green Gables
Lucy Maud Montgomery grew up on the Island's north shore, where she wrote about a certain red-haired, spirited orphan. Anne of Green Gables has been translated into dozens of languages, selling over 50 million copies. It's quite obviously an important part of PEI's literary history.
At Green Gables Heritage Place in the Prince Edward Island National Park, you can explore the wooded area that was the inspiration for the novel's "Haunted Woods." Walk — or dance — along the trail, search for the babbling brook, and see if you can spot the cemetery where the author is buried. Of course, one of the main attractions on these grounds is the green-gabled house, a replica of the book's title setting.
3. Singing with the sand
You can probably imagine singing to yourself while walking on the shore. But how about walking on a beach that sings back?
Go for a stroll at Basin Head Provincial Park beach and listen carefully for high-pitched melodic squeaks as you walk along. Once you hear the enchanted tunes, you'll understand why Basin Head is called "Singing Sands Beach." And with soft white sand that sings, you'll also understand why this spot is considered one of Canada's best beaches.
For the curious: The phenomenon has to do with the sand grains being highly spherical and largely composed of silica and quartz.
4. Biking the Confederation Trail
In the 1990s, PEI's abandoned railway line was transformed into the Confederation Trail. You can bike or walk — or snowmobile come winter — along the "rolled stone dust" path, past waterside communities, over small bridges, between forest groves, and through fields of wildflowers for 270 miles (including multiple spurs). The gradient hits its max at 2%, making this trail friendly to small feet and strollers.
For a quick day trip, rent a bike in St. Peter's Bay and cycle for nine miles following the shore toward Morell. Be on the lookout for wildlife, including the magnificent great blue heron, when you're near shallow water. For something more challenging, go for the 33-mile stretch from Morell to Elmira.
5. Road tripping for spuds
If you pull into Charlottetown on an empty stomach, there's one sure solution: dining on fresh taters. No meal in PEI is complete without a mashed, boiled, baked, or fried homegrown potato. Why? You're on "Spud Island" now. This is and has been the biggest potato-producing province in the country for 200 years.
For crispy sweet potato fries, head to Peakes Quay Restaurant & Bar — they've got spectacular views of the Historic Charlottetown Waterfront. Otherwise, should you prefer a veritable quest to earn your spuds, go for a drive along the coast in search of potato stands on the side of the road. When in Rome!
6. Paddling to and through the Prince Edward Island National Park
Remember: You're on an Island. The coast isn't just there to look pretty. Consider going one step further and paddling a kayak or SUP board on one of the many (many) peaceful waterways, bays, and inlets for some serious memory-making.
When it comes to the Island's best spots, a solid bet is North Rustico and the calm waters of Rustico Bay. Sign up for a guided tour, and soon enough you'll find yourself next to the marshes and dunes of the Prince Edward Island National Park. You'll splash past red sandy shores and lush green forests, sandstone cliffs and thin barrier islands. Pull up onto the beach and take in the scene — you've got some 37 miles of it to choose from.
7. Getting your hands on some Island Blue Mussels
All across Canada, you'll find restaurants touting Island Blue Mussels from Prince Edward Island. They're regarded as not just the best in Canada, but some of the best in the world. The tastiest are "cultured," meaning grown in stockings and suspended on ropes — free of ocean grit, they grow plumper and sweeter. Wild mussels just can't compare.
There are three main ways to get in on the action:
Check out a restaurant like Water Prince Corner Shop and go to town (Charlottetown, technically).
Hit up an always-fresh fish market and buy some to prepare at home. The cultured ones are a blackish-blue — tap on any that are slightly open to make sure they close. Throw them in a pot with some celery, carrots, onions, and white wine and call it a day. Or get fancy — crispy mussels, curry maple cream mussels…the possibilities are endless.
Plan a trip to Charlottetown in September for the PEI International Shellfish Festival — beyond the tasty food, the Tie One On Mussel Competition is impossible to forget.
The local oysters are king, too. At the 1900 Exhibition Universelle, a world's fair in Paris, they were voted the best in the world — and PEI's been on the shellfish map ever since.
8. Strolling through time at Victoria-by-the-Sea
Get ready to fall in love. Victoria-by-the-Sea, an adorable fishing village on the South Shore, is a living, breathing watercolor painting. Small boats and their reflections float in the foreground, bright flowers grow wild near the sandy shore, and charming houses provide the backdrop's glow. The village was established back in 1819, and while it bustles in summer, it only has 100 or so full-time residents.
Check out the operating lighthouse, grab some handmade chocolates at Island Chocolates or a lobster roll from the Lobster Barn Pub & Eatery, snap a pic in front of the colorful fishing shanties, and just stroll along the red sand, picturing this land as it was 200 years ago. Here, that isn't at all hard to imagine.
9. Watching the sun fall under the Island
Before you leave, make sure you've seen the sunset over the water at least once (the sunrise works, too). Yes, everywhere has sunsets, and yes, they're beautiful in a lot of places — but one of the wonders of this particular place is the Island sunset, and you've got to experience it to fully grasp PEI's allure.
Though there are tons of great spots to experience golden hour on the Island, a particularly beautiful option is the Cedar Dunes Provincial Park. It faces the Northumberland Strait, its beaches slowly growing into groves of eastern white cedar. Come prepared with a blanket, sit on the soft red sand, and watch as the sky starts matching its color. Everything — everything — alights in orange, red, pink, and yellow hues. You'll probably remember Prince Edward Island in these colors, like a painter's dream, long after you've returned home.