in paid partnership with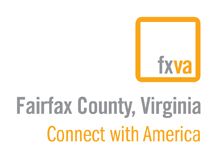 With the nation's capital just across its eastern border, Virginia's Fairfax County is obviously influenced by its powerful neighbor. That much you'd figure. But what I didn't realize until I visited is that Fairfax has fully differentiated itself — you'll find a completely unique set of experiences here, compared to those of DC.
So the next time you're in the area, make sure you have some quality time set aside for this Mid-Atlantic hot spot. If you don't, here's what you'll be missing.
1. Some of the country's most influential Founding Fathers made their homes here, and you can walk in their footsteps.
A few miles south of DC's southernmost tip, George Washington's Mount Vernon sits high on a hill along the banks of the Potomac River. The view from the home's piazza to the water, or vice versa, makes it easy to see why the father of our country and his family settled down in this spot. The property's restored mansion, dating back to the 1700s, serves as an enduring showpiece, but the gardens showcase the true magnificence of the estate. A visit here gives you an opportunity to think about the beginnings of our nation and its development since Washington's day, plus a chance to check out his recently restored — and prolific — whiskey distillery just a few miles away (there's a shuttle, in case you weren't already tempted).
George Mason's Gunston Hall is found two peninsulas downstream of Mount Vernon, and although this Founding Father's legacy isn't as widely known as that of Washington, his voice during the formation of the United States had an enduring impact. Mason's work on Virginia's Declaration of Rights heavily influenced Thomas Jefferson's drafting of the Declaration of Independence and also became the basis for the nation's Bill of Rights. His estate provides a glimpse into late-18th-century plantation life and offers insight into what shaped Mason's views on American government.
2. Here, you can buy juuuuuust about anything in one place.
Need backcountry gear, an American Girl doll, a car, or a Tiffany necklace? Head to Tysons Corner, the DC area's shopping go-to, encompassing more than six million square feet of retail space. The two mall hubs here are Tysons Corner Center and Tysons Galleria, the latter of which has valet parking, concierge services, personal security escorts, and other enticements designed to attract wealthy shoppers to its high-end stores. It's a great spot to people watch, even if you're not in the market for Kardashian-level bling.
Fairfax County also features dozens of seasonal farmers markets that bring fresh, local produce as well as wares and talents from regional artists and craftspeople to thousands of local shoppers each week. Saturday mornings at Reston Farmers Market at Lake Anne Village are particularly good. Bring your canvas bags!
3. Internationally renowned performing artists do play in national parks.
Just west of Tysons Corner, Wolf Trap serves as the United States' only national park dedicated solely to the performing arts, and it excels. Music, theater, and dance groups perform at the Filene Center's open-air amphitheater as well as the more intimate indoor venue, The Barns. This summer's lineup includes headliners like Halsey, Steven Tyler, Alanis Morissette, 5 Seconds of Summer, Tony Bennett, Reba McEntire, the Barenaked Ladies, Queen Latifah and Common, Gladys Knight, Mary Chapin Carpenter, and Alan Jackson, plus groups ranging from the National Symphony Orchestra to Les Ballets Trockadero de Monte Carlo, an all-male comic ballet company.
Even if you can't get tickets, go anyway — park rangers lead seasonal backstage tours of the facilities (from October to April), and the site has two trails that meander through northern Fairfax County's woods and wetlands.
4. You'll never have to eat the same thing twice — though you'll definitely want to.
Fairfax County's proximity to DC has attracted people from all over the world, and luckily for everyone else, they've brought their Peruvian chicken, Szechuan stir-fry, French pastries, Yemeni lamb, and Brazilian steak with them. And don't assume that a simple exterior means a bland menu — in Chantilly, Khan Kabob House serves up the incredible flavors of Pakistan next to a real estate firm, and Thai Basil's location neighboring an insurance office belies the fact that its owner/chef beat Bobby Flay in a pad thai throwdown.
5. It features waterfalls you'll never forget.
On the Potomac River between Great Falls, Virginia, and Potomac, Maryland, large rocky islands and a dramatic fall line combine to create an immense natural wonder you won't believe exists within minutes of DC. As the river approaches the city, the water drops 77 feet in less than a mile, its channel narrowing at Mathers Gorge, at the base of the falls. The result is an eye-popping cascade of rapids and whitewater. Great Falls Park has several hiking trails with excellent views of the falls, plus one that follows the Patowmack Canal, one of the first canals to be built in the United States.
A few miles southeast, Scott's Run Nature Preserve sits near the intersection of the Capital Beltway (I-495) and Georgetown Pike (VA-193). Its name comes from the small but attractive creek that culminates in a small waterfall at its confluence with the Potomac. Pro tip: Wear long pants in the summertime to avoid poison ivy — it can get thick near the river!
6. You can learn how to blow glass in a former prison.
From 1910 to 2001, the Lorton Correctional Complex housed prisoners, juvenile delinquents, and even suffragists — in 1917, 72 members of the Women's National Party were imprisoned here after picketing for the right to vote at the White House. Today, the Workhouse Arts Center uses these former correctional facilities as artist studios and classrooms. Master artists showcase and teach hula dancing, culinary arts, glassblowing, tai chi, metalsmithing, Chinese brush painting, ballroom dance, fiber arts, and many varieties of instrumental and vocal music. You can join in for a one-time workshop or choose a longer, multi-subject course if you're planning to stay a while.
Pro tip: The Workhouse Brewfest is an annual event in August (on the 4th, this year) that highlights local beer, wine, and spirits, local artists and musicians, local food — pretty much local everything. So yes, apparently you can add "sipping wine in a prison" to your 30 before 30 list.
7. A well-developed rail-trail runs right through the heart of it all.
If you're one to jog, bike, power walk, rollerblade, or just amble in an interesting environment, check out the 45-mile Washington & Old Dominion Trail, known locally as the W&OD. Although its endpoints lie outside the county's borders, most of the trail runs through Fairfax County and passes high-tech businesses, quiet neighborhoods, and lots of greenery. Cool down with a locally poured beer at Caboose Brewing Company once you hit Vienna; if need be, get your ride tuned up steps from the trail at Green Lizard Cycling & Coffee Shop in Herndon.
8. It's home to many of the nation's historical treasures of the sky.
There's only so much the National Air and Space Museum in DC can fit inside its walls on the National Mall, and planes tend to take up a lot of space. Fortunately, the Udvar-Hazy Center (pronounced OOD-var HAH-zee), adjacent to Dulles International Airport, has plenty of room for these artifacts of sky and space. Inside, you'll find a Lockheed SR-71 Blackbird, a Concorde, the Space Shuttle Discovery, and the Enola Gay, among other relics that tell America's story as it played out in the sky.
If you've got extra time, head to the Observation Tower, where you'll be able to see planes land at Dulles while listening to air traffic controllers narrate the skies. Or check out the IMAX theater — it shows military movies during the day and Hollywood blockbusters at night.
Fun fact: When NASA donated the Discovery space shuttle to the museum in 2012, they transported it from Cape Canaveral by bolting it to the top of a 747 jet and flying it in.
9. You really can find peace and quiet here.
With so many hotspots and its proximity to the capital, Fairfax County seems to constantly vibrate with energy. But quiet areas do exist, and they're worth checking out. In the southwest corner of the county, the Town of Clifton has stayed comparatively rural and remote since the Dogue tribe of Native Americans used it for hunting grounds and the first white settlers arrived in the early 1700s.
Make time to enjoy a drive through the heavily forested area south of Clifton, and take in the scenery of the horse farms to its north. And definitely stop in at Paradise Springs Winery to see the 1800s-era log cabin, vineyard, production areas, and, of course, the tasting room, where you can sample some Swagger, a highly popular and one-of-a-kind port-style wine. That's one you'll definitely want to know about before visiting for the first time.