in paid partnership with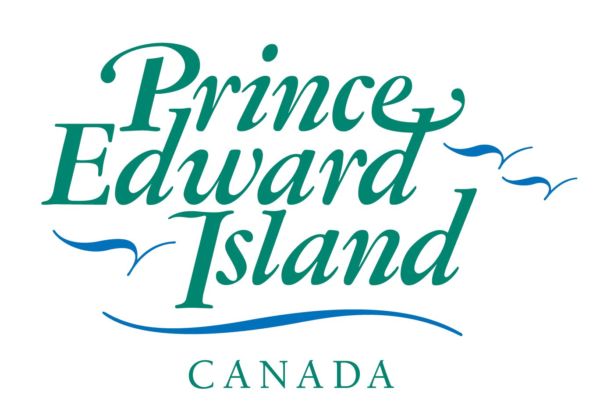 They say when you meet the love of your life, you just know. When you meet the meal of your life — and you will on Prince Edward Island — it's not that different. The Island's rich history of farming and fishing makes it one of the world's most incredible places to eat and drink straight from the source.
From hyper-local lobster poutine to briny oysters fresh out of the bay, you're in for a ride your taste buds won't soon forget. Here are a few ways to satisfy your wildest foodie fantasies on Canada's Food Island, Prince Edward Island.
1. Point Prim Chowder House, Point Prim
If the deck at Point Prim Chowder House got any closer to the shore, you'd be sitting in the water. Located at the very end of a peninsula in eastern PEI (or "down east" as we call it), near the Point Prim Lighthouse (which you should definitely check out), this hotspot earns every raving review it's awarded. Not only do they have the best seaside views, but they also serve some of the freshest, most delicious seafood you'll find on the Island. And that's saying a lot.
They're only open mid-June through September, so bookmark that calendar. Write down, in capital letters, BUTTERED LOBSTER ROLL, and start jonesing.
2. The Table Culinary Studio, New London
Set within a renovated church against the backdrop of New London's vibrant red-and-green fields, The Table is one giant open-concept epicurean experience. Their small chef-led classes — capped at 10 people — will have you visiting nearby farms and fisheries, practicing new cooking techniques, and producing your own PEI meal.
Or stop in for dinner, featuring ingredients sourced from the backyard. Each family-style three-course meal experience has a theme, like "Traditional Island Feast" or "North Shore Surf & Turf." You'll want to make reservations well in advance to snag one of the 20 seats available nightly Tuesday – Sunday, (roughly) mid-May to mid-October.
3. Moth Lane Brewery, Ellerslie
You're probably in for an interesting adventure when you put an address like "101 Mickey Allen's Shore Road" into Google Maps. In this case, the address leads to Moth Lane Brewing, one of PEI's best craft brewers.
Tucked down a red dirt road in Western Prince Edward Island, Moth Lane is a standout in the blossoming local craft beer scene. With an upper deck overlooking the ocean, talkative owners behind the bar, and flavors on tap like "Oyster Thief Stout" and an IPA called "The Answer," there's really no way you won't have some sort of adventure here.
Note: Craft Beer Week on PEI is June 1-8, 2019 — and you can bet Moth Lane will be participating in the week's worth of special events.
4. Blue Mussel Café, North Rustico Harbour
Blue Mussel Café is everything you could ever want in a waterfront eatery. Owners Steve and Christine pride themselves on using fresh, local products in all of their dishes, and anything you order is from hours away, tops.
Sitting on the wharf in North Rustico Harbour, they offer a PEI-inspired menu that includes items like seafood bubbly bake (a fan-fave), creamy scallop linguine, and seared halibut with mango salsa. They've hit the style nail on the head and have an obvious attention to detail that shows up in every corner of this local hangout.
Note: North Rustico Beach is beautiful — while you're here, leave some time (preferably sunset) to stroll around the shore.
5. Culinary Bootcamps, Charlottetown
Have you ever wondered exactly how to shuck a fresh scallop or knead dough to make the perfect rye loaf? Maybe not. But just think — instead of watching Top Chef or The Great British Bake Off, you could be doing it yourself!
The Culinary Institute of Canada's Culinary Bootcamps give anyone the chance to learn the secrets from world-class instructors. You'll earn greater appreciation for chefs' work as you spend the morning creating a meal from scratch and get familiar with the ins and outs of professional cooking. And hopefully you're paying attention, because afterward, you'll enjoy the fruits of your labor in their dining room overlooking Charlottetown Harbour.
6. Holman's Ice Cream Parlour, Summerside
As Anne of Green Gables once declared, "Ice cream, is there anything more delectable than ice cream?" I'd say no, and the Meister family would agree. Taking over a heritage home from 1855, they've set out to create the Island's best homemade ice cream. And with flavors like strawberries and cream, chocolate peanut butter, and butter pecan all made from scratch, they're pretty close to achieving their goal.
Note: The ice cream tastes even better post-Segway tour. You can rent 'em just a couple blocks away at PEI Segway Tours.
7. Tranquility Cove Adventures, Georgetown
If there's anyone who knows PEI's waterways better than Captain Perry Gotell of Tranquility Cove Adventures, no one's ever met them. Gotell has been fishing the waters of Prince Edward Island most of his life and now shares his knowledge (and delicious catches) with visitors during his deep-sea fishing excursions.
One of the most popular outings is the half-day Giant Bar Clam Dig, which takes you digging for clams followed by a traditional beach cookout on a deserted island just off the coast of Georgetown. This is true PEI adventuring!
8. New Glasgow Lobster Suppers, New Glasgow
You might associate Prince Edward Island first and foremost with the classic lobster supper, and you'd be right to do so. Operating as a family restaurant since 1958, New Glasgow Lobster Suppers is one of the originals to offer up this old-time church tradition, and they're still going strong.
Your meal starts off with homemade rolls, creamy seafood chowder, and blue mussels, all before you dive into the main event: a lobster dinner with all the fixin's. Just remember to save room for their famous "mile high" lemon meringue pie.
Note: Not far away is Prince Edward Island National Park, where anyone could lose entire days just taking photos.
9. FireWorks Feast, The Inn at Bay Fortune, Fortune Bridge
Created by Chef Michael Smith (you may have seen him on Food Network), FireWorks Feast defines farm-to-table in every sense of the word. This sublime spread has been blowing minds since it started at The Inn at Bay Fortune in 2016.
What makes it so amazing? Everything is cooked solely by natural fire methods (except for the oysters), the service is impeccable, and their menu is based on seasonal, local products each time, so every sitting is just as impressive as the last. The experience begins with a farm tour and turns into an all-out oyster-slurping hour, and that's before the actual meal kicks off. Feel free to wander into the Fire Kitchen to check out the food, or wait until it all lines the long, butcher-block tables. The feast is served family style, where your neighbor may start a stranger, but they'll be your friend by the end. That's just how it goes on PEI.