in paid partnership with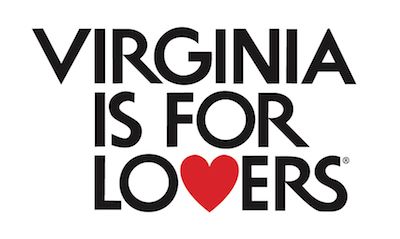 Travel to the southwestern edges of Virginia and you're a world away from the developed corridor along the Atlantic Coast. It's a testament to the size and diversity of the state. This wild corner is home to two distinct regions: the Heart of Appalachia, with a rich craft and music culture, and the Blue Ridge Highlands, where buzzing mountain towns are surrounded by huge swaths of natural beauty.
Remote peaks and rushing whitewater make Southwest Virginia an extreme-sports hot spot, but it also has a thriving art, music, and even a craft spirits scene. That combination makes the region an all-around, ready-to-go destination you have to experience before you can say you've "done" Virginia. Here are a handful of ideas to get you started.
ON YOUR OWN TWO FEET
Hiking Virginia's highest peak
With an elevation of 5,729 feet, Mount Rogers is the highest summit in the Commonwealth of Virginia. There are no roads to get to this remote mountaintop, so conquering it will require lacing up your hiking boots. The moody landscape, complete with wild horses, could easily be mistaken for the Scottish Highlands.
The most scenic route is the approach from Massie Gap in Grayson Highlands State Park, where you then link up with the Appalachian Trail to the Mount Rogers summit. And this way you can say, "Yes, I have hiked the AT, thanks."
Squeezing through sandstone crevices at the Great Channels
Formed 400 million years ago during the last ice age, the Channels Natural Area Preserve is home to the Great Channels of Virginia, an impressive maze-like system of tight crevices and stone slabs — similar to Antelope Canyon in Arizona, but greener and more…boulder-y. Natural area preserves are home to rare and natural resources, so make sure to respect the natural world around you and stay on the trail.
The 6.6-mile round-trip hike winds its way through walls of stone nearly 40 feet high in places, and some sections are only a bit wider than you. To access the Great Channels, take the Brumley Mountain Trail near Hayters Gap on Route 80. You can park near the Brumley Gap Road entrance to the preserve, but note that parking is limited and fills up quickly — due to safety concerns, please don't park on the side of the road.
Following in the footsteps of wilderness legend Daniel Boone
The Daniel Boone Wilderness Trail was used by the raccoon-topped pioneer and his frontierspeople to explore the land beyond the mountains. Boone's trail would eventually become one of the main routes for the hundreds of thousands of Americans looking to reach the western frontier.
A highlight of the wilderness trail is Natural Tunnel State Park and its 850-foot-long cave that creates a tunnel through a limestone ridge. You're probably catching on that Earth does some pretty cool things in Southwest Virginia — and this spot is a prime example.
ON WHEELS, ROPES, AND LINES
Learning to tree climb in the Meadows of Dan
Even if it's been a while since you earned that knot-tying scout badge, or you're not in regular "climbing" shape, Blue Ridge Tree Climbing will get you airborne. The instructional course culminates with an opportunity to scale poplar trees relying solely on ropes and harnesses. It'll legitimately make you feel like a kid again, and there's something surreal about being in and looking down from something you look at every day.
Off-roading with ATVs on the Spearhead Trails
Southwest Virginia is home to a network of 400+ miles of off-highway vehicle (OHV) trails, designated the Spearhead Trails. A local favorite, the Coal Canyon Trail System provides a 112-mile "deep woods" experience punctuated with stunning mountain views — it's located in Buchanan County and connects to two ATV-friendly towns, Grundy and Haysi. Local outfitter Southern Gap Outdoor Adventure, right next to the trailhead, offers tent camping, RV sites, cabins, ATV rentals, and a host of organized activities so you can settle in and take your time.
Riding a motorcycle on the Back of the Dragon
This 32-mile ribbon between the towns of Tazewell and Marion affords spectacular views of the Appalachian Mountains. You'll need to handle all 438 winding curves and switchbacks to complete the ride, thus earning the title of Dragon Master. (If you're into motorcycles, odds are this road is already on your list.) GearHead Moto Tours can hook you up with a guide, gear, and even lodging.
When you finish, it would be downright criminal not to continue a few miles to try the barbecue ribs at Fisher & Company, located in an old general store — like 1907 kind of old — on State Route 693 in Tazewell.
Ziplining the "Grand Canyon of the South"
It's easy to see why this five-mile gorge is compared to its canyon cousin in Arizona. Breaks Interstate Park contains the largest canyon east of the Mississippi, and it's home to the brand new Canyon Rim zipline, spanning 2,000 feet over the Russell Fork River Gorge.
If you're the "both-and" type, look into braving the raging waters of the Russell Fork River before or after your zipline experience. The 16-mile section sees rapids ranging from Class II to V and higher, including a particularly terrifying 75-foot stretch of whitewater called "El Horrendo," widely considered the most challenging river section in the East.
Cycling a century around Burke's Garden
Nicknamed God's Thumbprint due to its striking shape when viewed from the air, this bowl-shaped depression located high in the remote mountains of Tazewell County is the highest mountain valley in Virginia. The entire thing is registered as a National Historic District due to its unique geography, outstanding beauty, and well-preserved rural landscape. You can rent bikes through Outdoor Adventure Centers at Mattie's Place, and then start your own 100-mile ride, mirroring the annual 100-mile century event organized by the local bicycle club every August. (But biking a half or a quarter of a century will be awesome, too.)
ON A CULTURAL KICK
Experiencing the creepiness of the St. Albans Sanatorium
This abandoned mental asylum in the university town of Radford holds a claim to being the most haunted building on the East Coast. Staff-led experiences include Full Moon Tours, Paranormal Investigations, and even Zombie Survival Simulations. It never hurts to be prepared, right?
Afterward, calm your nerves with a pint of something local at The River Company Restaurant and Brewery, preferably on their outdoor patio overlooking the New River (ironically, one of the oldest rivers in the world). You deserve it — you just survived a zombie apocalypse.
Road tripping Virginia's Heritage Music Trail via the Crooked Road
This nearly-300-mile driving trail connects the major venues and festivals that celebrate Southwest Virginia's musical heritage. Highlights include the Birthplace of Country Music (aka Bristol), where you should also pick up some road trip fuel at Blackbird Bakery (definitely try the pink almond cupcakes). There's also the Ralph Stanley Museum, the Carter Family Fold, Country Cabin, and handfuls of other rich-in-history spots.
But an absolutely obligatory stop is the artistic town of Floyd. The Floyd Country Store is a legendary local hangout, restaurant, and music venue. Try to catch one of the bluegrass jam sessions held every Friday night, and you'll see what the hype is about.
Sampling the local Appalachian moonshine
Recently, legal moonshine has made a resurgence in the Appalachian region, and sampling a shot of local 'shine is an absolute must. Franklin County, which is the Moonshine Capital of the World (and setting of the Great Moonshine Conspiracy of 1935, no less!), is the perfect place to start. Franklin County Distilleries in Boones Mill offers tastings and cocktails featuring their corn whiskey, and they have plans to soon host food trucks and live music, making this a sit-and-stay-awhile kind of stop.
Note: If you need to appease a non-'shiner in your group, tell them you'll make time for the Southwest Virginia Mountains Brew Trail and Spirits of the Clinch (a group of six wineries, breweries, and distilleries along the Clinch River). Variety being the spice of life and all.
Yurt camping at Fairy Stone State Park
To answer the obvious question, Patrick County's Fairy Stone State Park is named for the area's prevalence of staurolite crystals that resemble tiny, fairy-like stone crosses. Don't mess with them out in the wild, though — to find one to take home, visit the designated fairy-stone hunting ground behind the Pit Stop gas station.
Fairy Stone State Park has more than 10 miles of hiking trails and a 168-acre lake for fishing, boating, paddling, and swimming. There are several camping options in the park, but the most fun are the four yurts, each complete with its own deck and open fire ring for cooking. Is this a fairytale? Heck yeah, it is.