These Dreamy Amalfi Coast Airbnbs Are the Perfect Seaside Escape
When life gives you lemons, head to the Amalfi Coast where the limoncello is flowing and the scent of citrus wafts in the sea breeze. This scenic stretch of Southern Italy's coastline is characterized by plunging cliffs, pastel-colored villages, and laid-back glamour. Check into one of these Airbnb Amalfi Coast gems and embrace the Italian lifestyle.
We hope you love the Airbnb Amalfi Coast vacation rentals we recommend! Just so you know, Matador may collect a small commission from the links on this page if you decide to book a stay. Listed prices are accurate as of the time of publication.
Top Airbnbs in Positano
Villa Ponente with swimming pool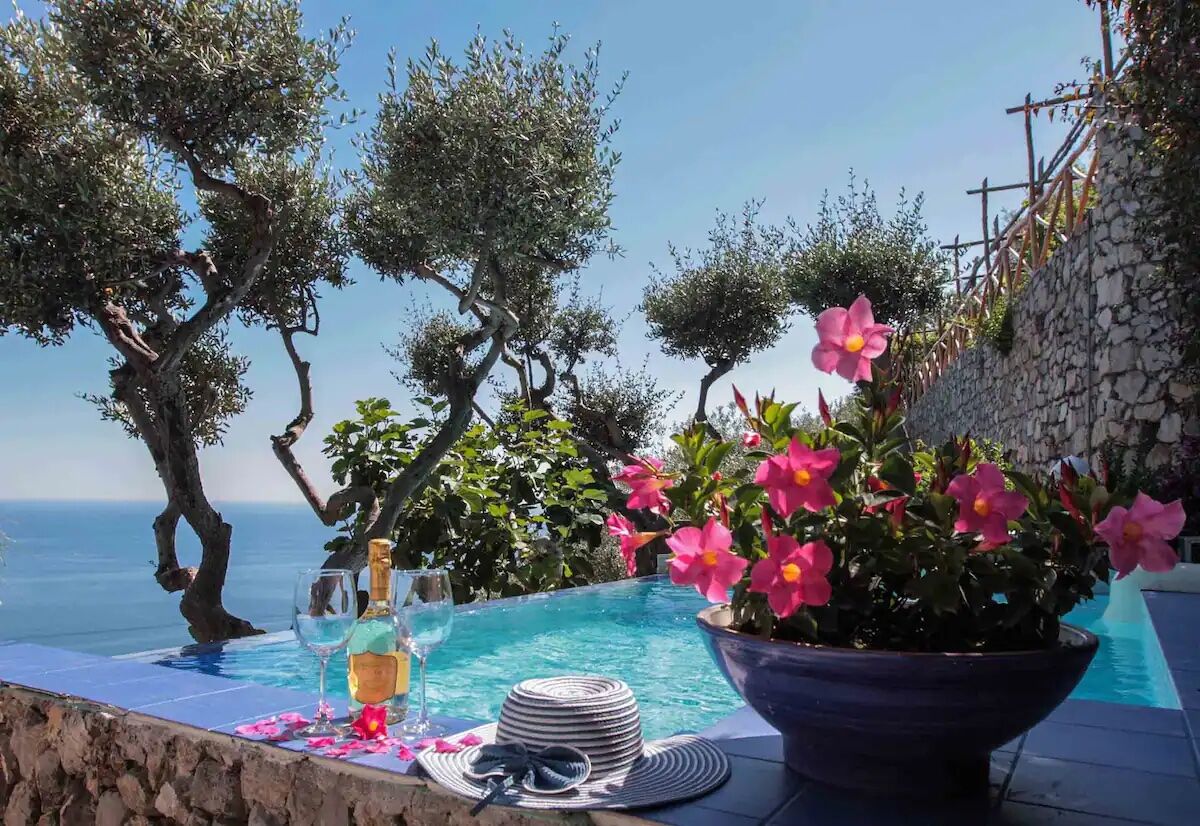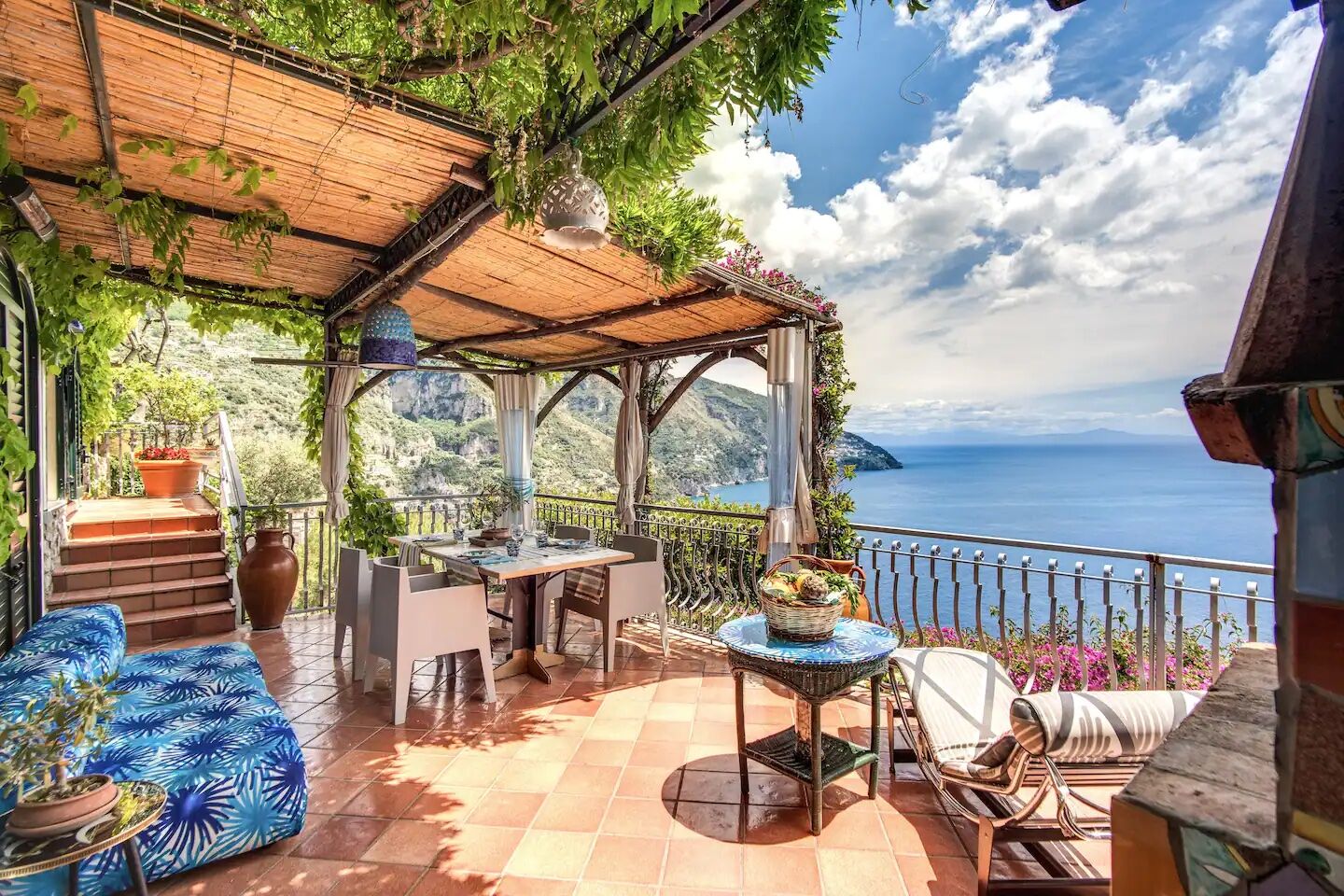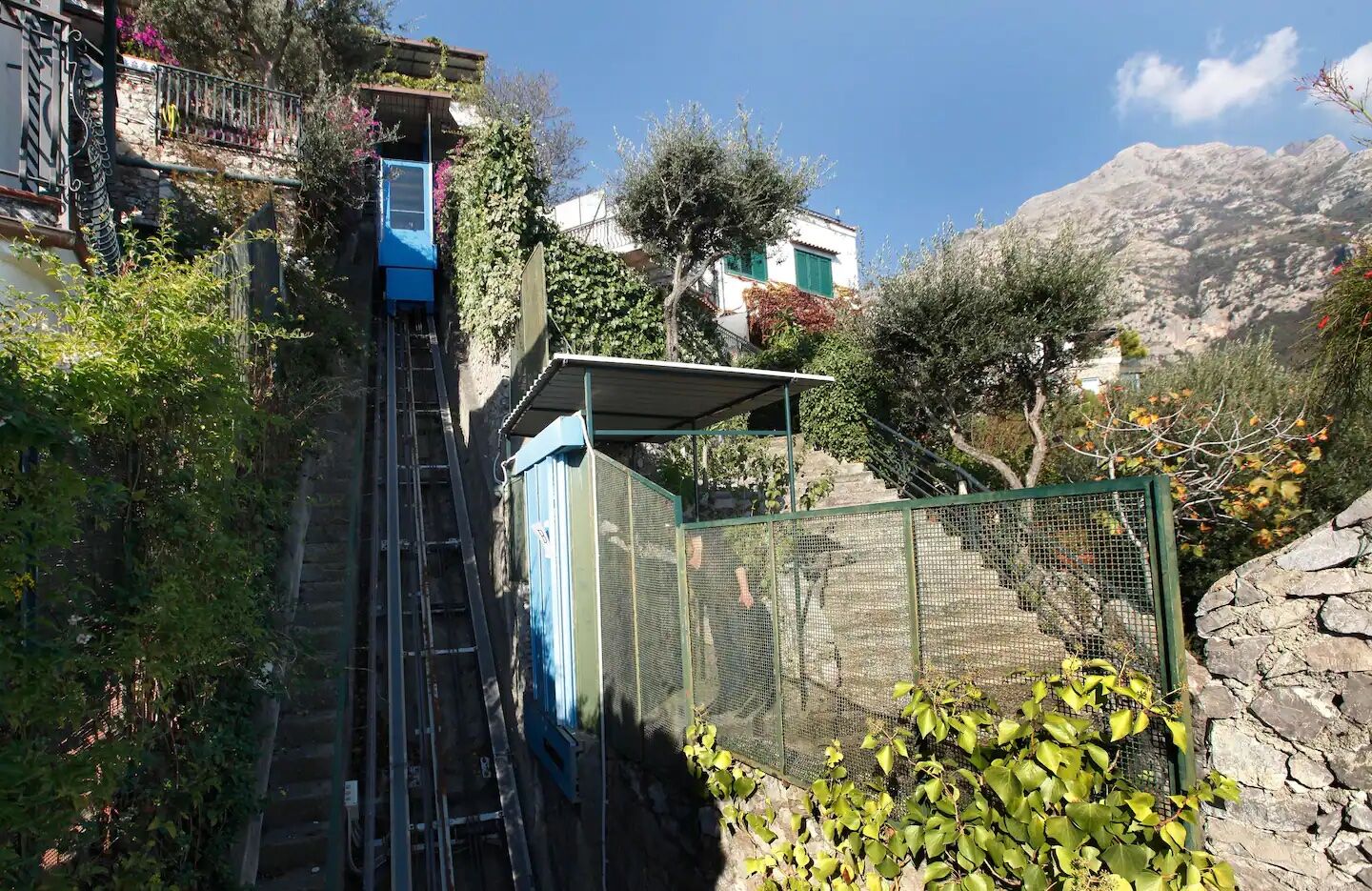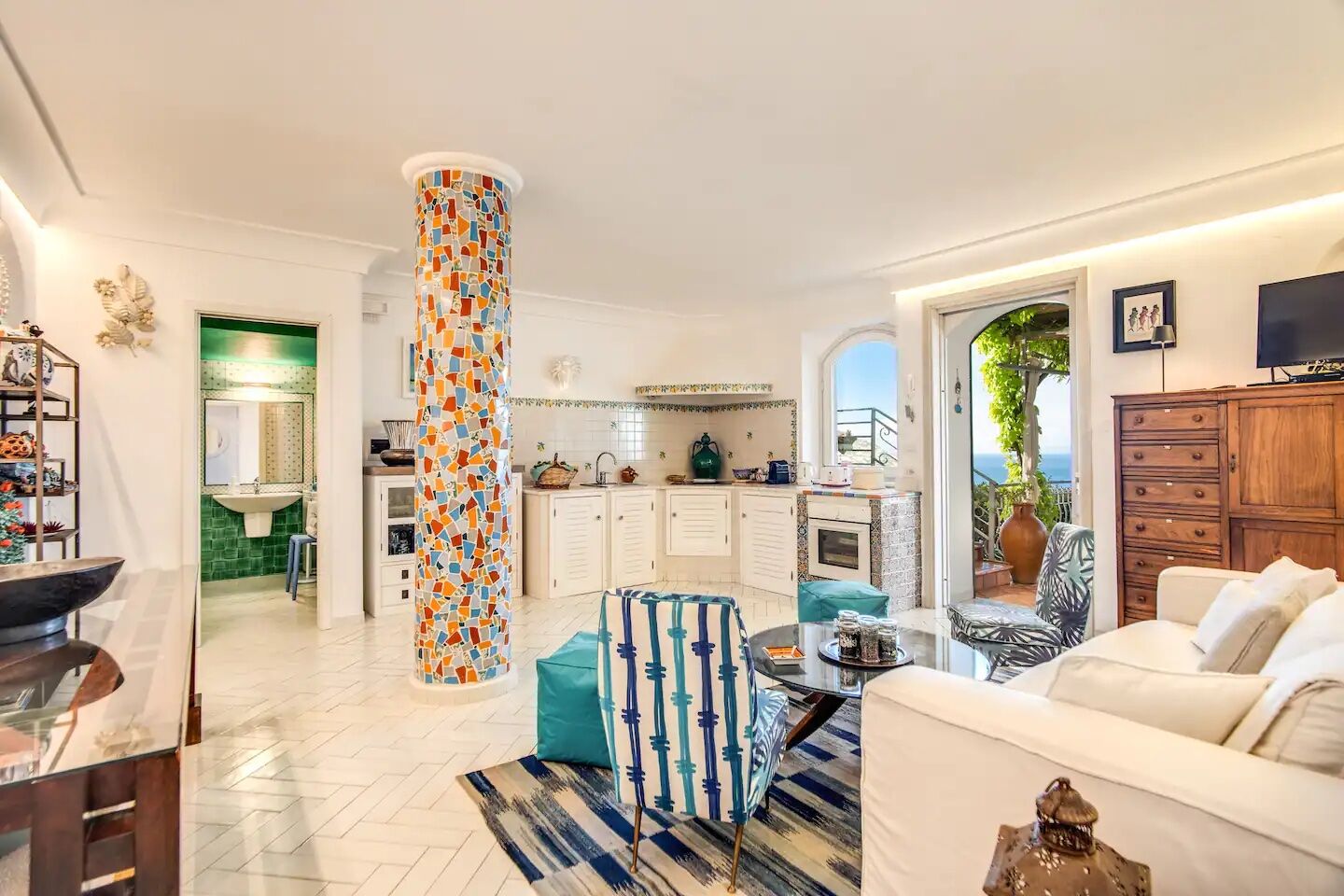 Views, views, views; this Amalfi Coast Airbnb with pool rises high above the streets of Positano and provides panoramic views of the Tyrrhenian Sea. Each of the three bedroom suites is attached to its own beautiful tiled bathroom and private kitchenette. Complete with a colorful pizza oven, barbecue, and infinity pool, the terrace is perfect for socializing. A butler is on-hand if you need any help arranging trips or amassing groceries.
Seven guests, three bedrooms
Price: $960 per night
Luxury apartment with outstanding view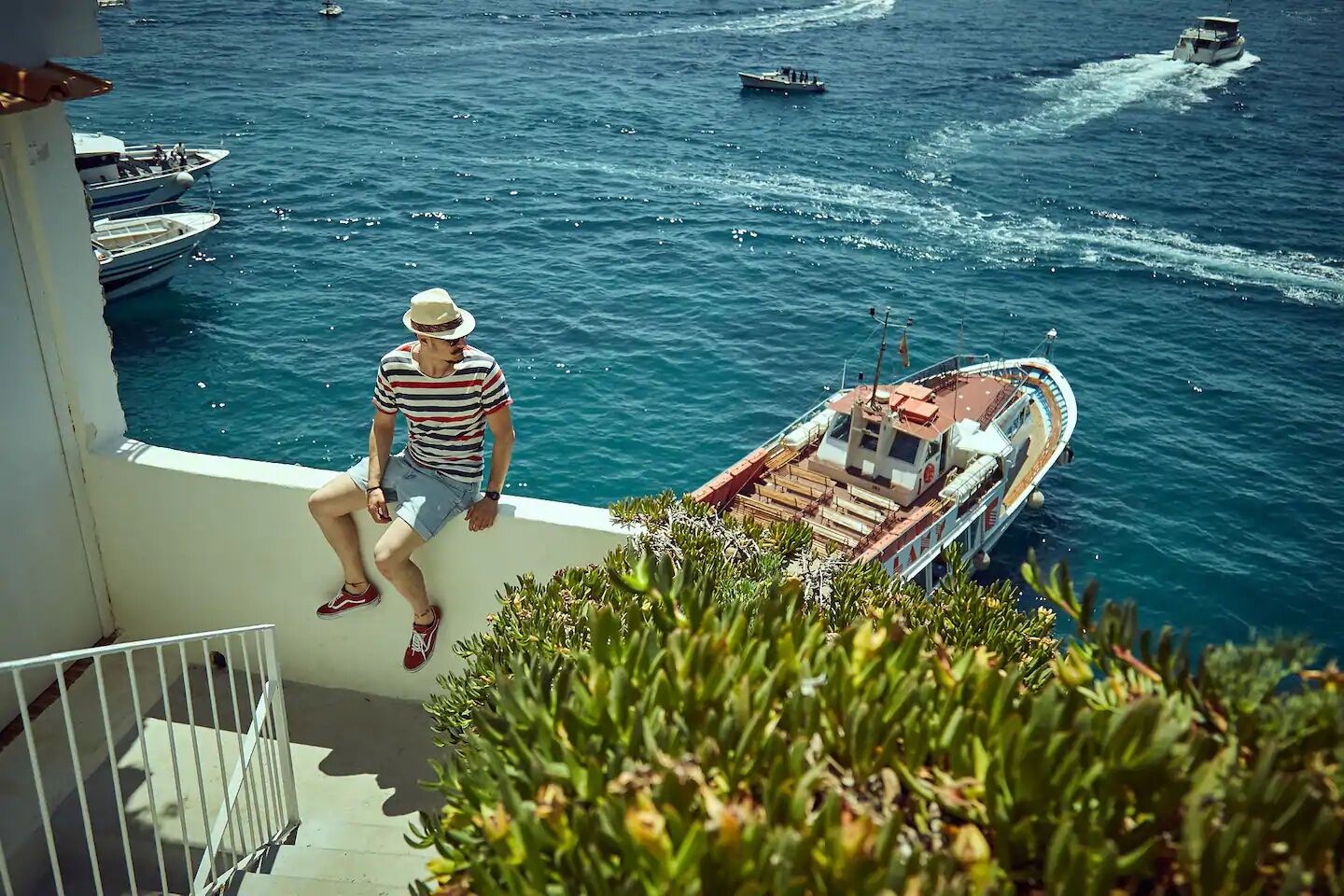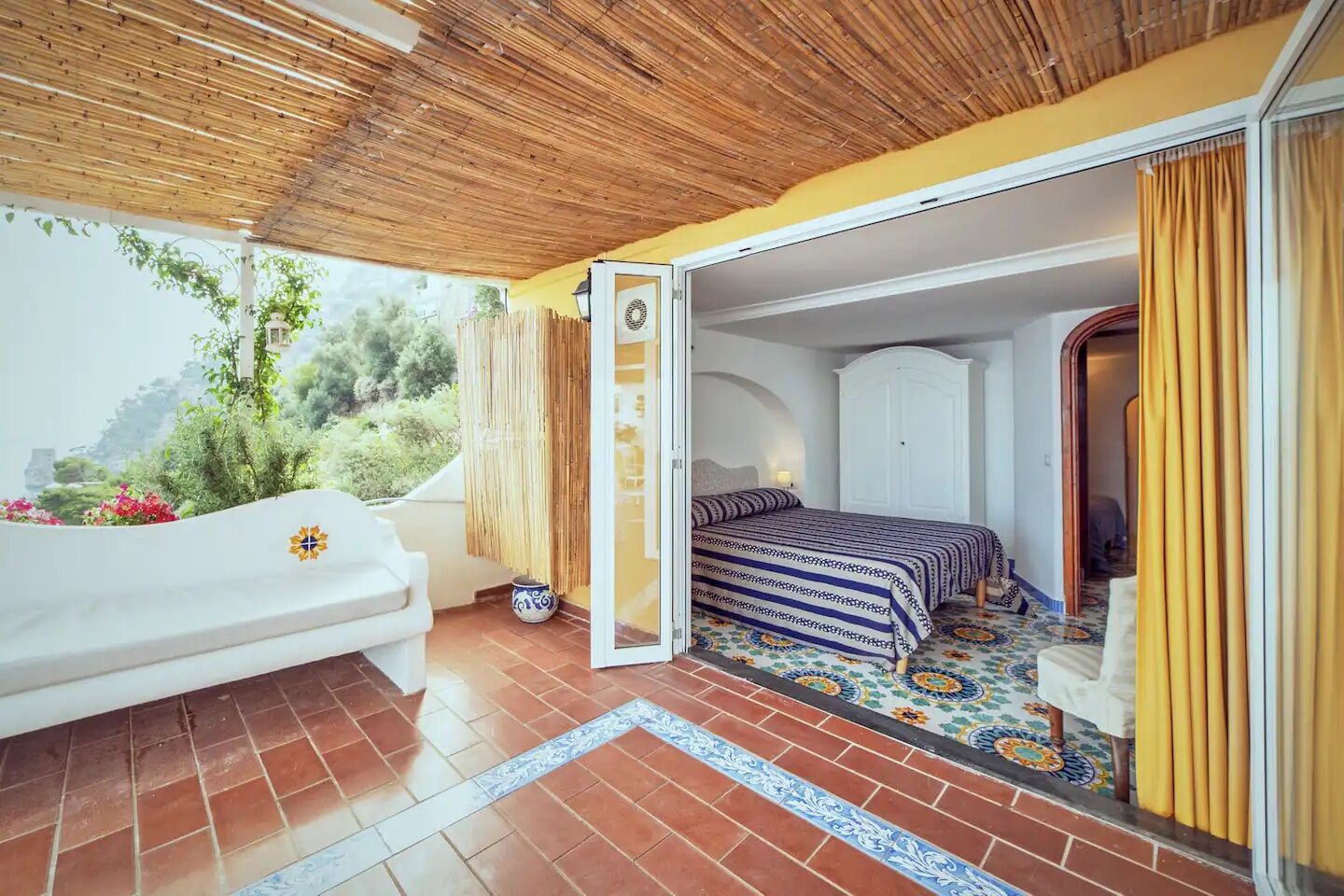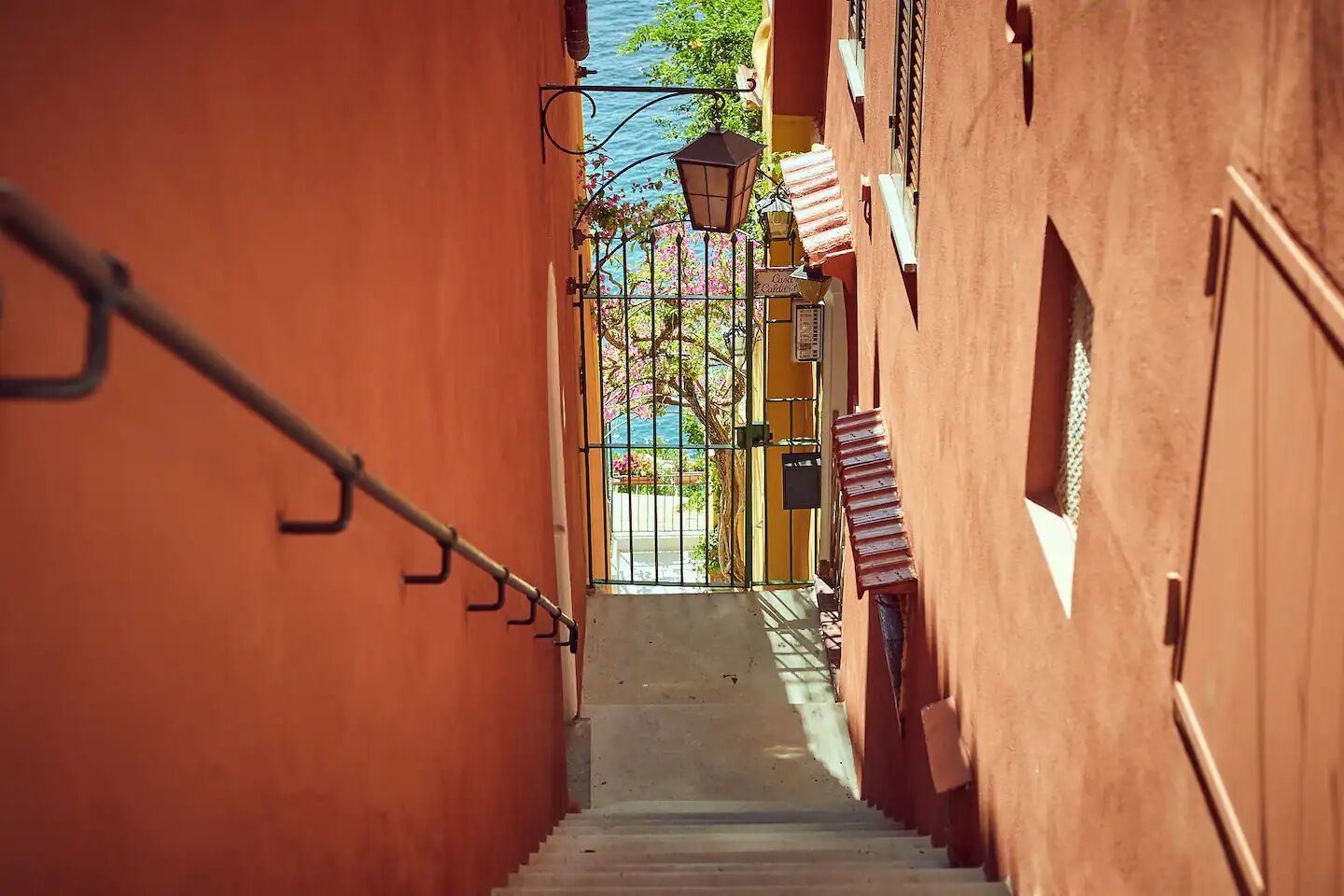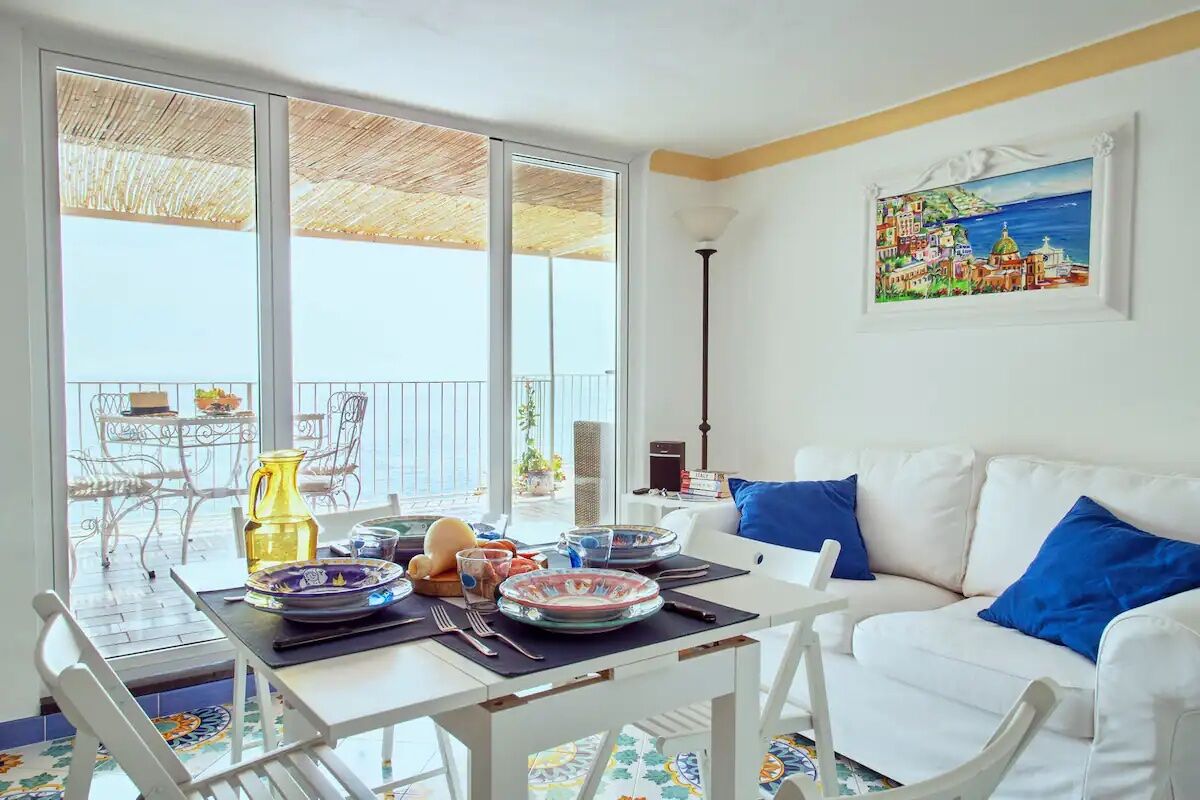 This pet-friendly Airbnb Amalfi Coast is centrally located with no hills to tackle every time you head home. The beach, boardwalk, and town center are less than five minutes away on foot. There's plenty of space to spread out on the oceanview balcony and catch a ray or vanish into your book. White walls and colorful tiled floors add a Mediterranean charm to this boutique apartment for couples or small groups.
Four guests, two bedrooms
Price: $510 per night
Casa Marina – Positano Historical Artists Retreat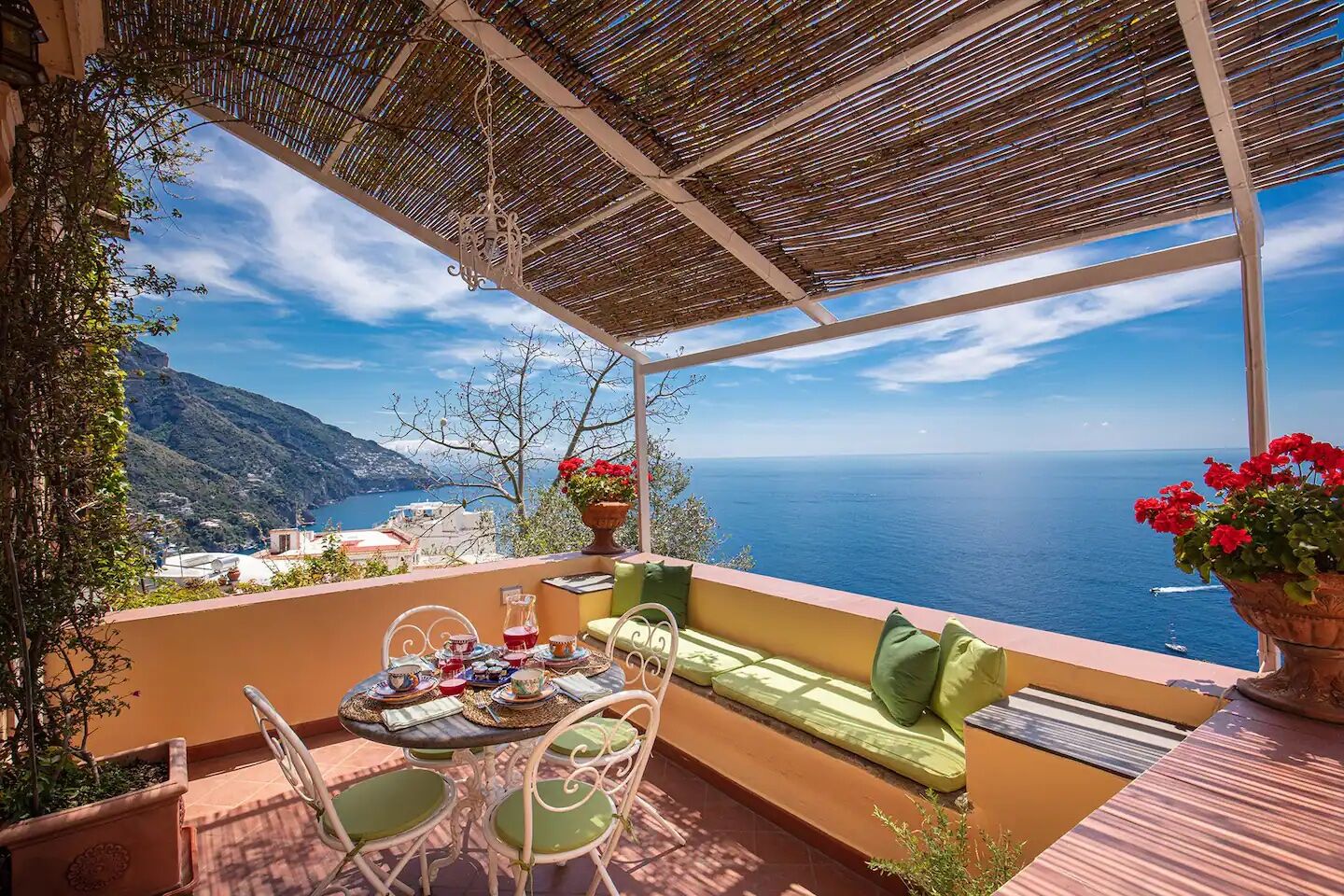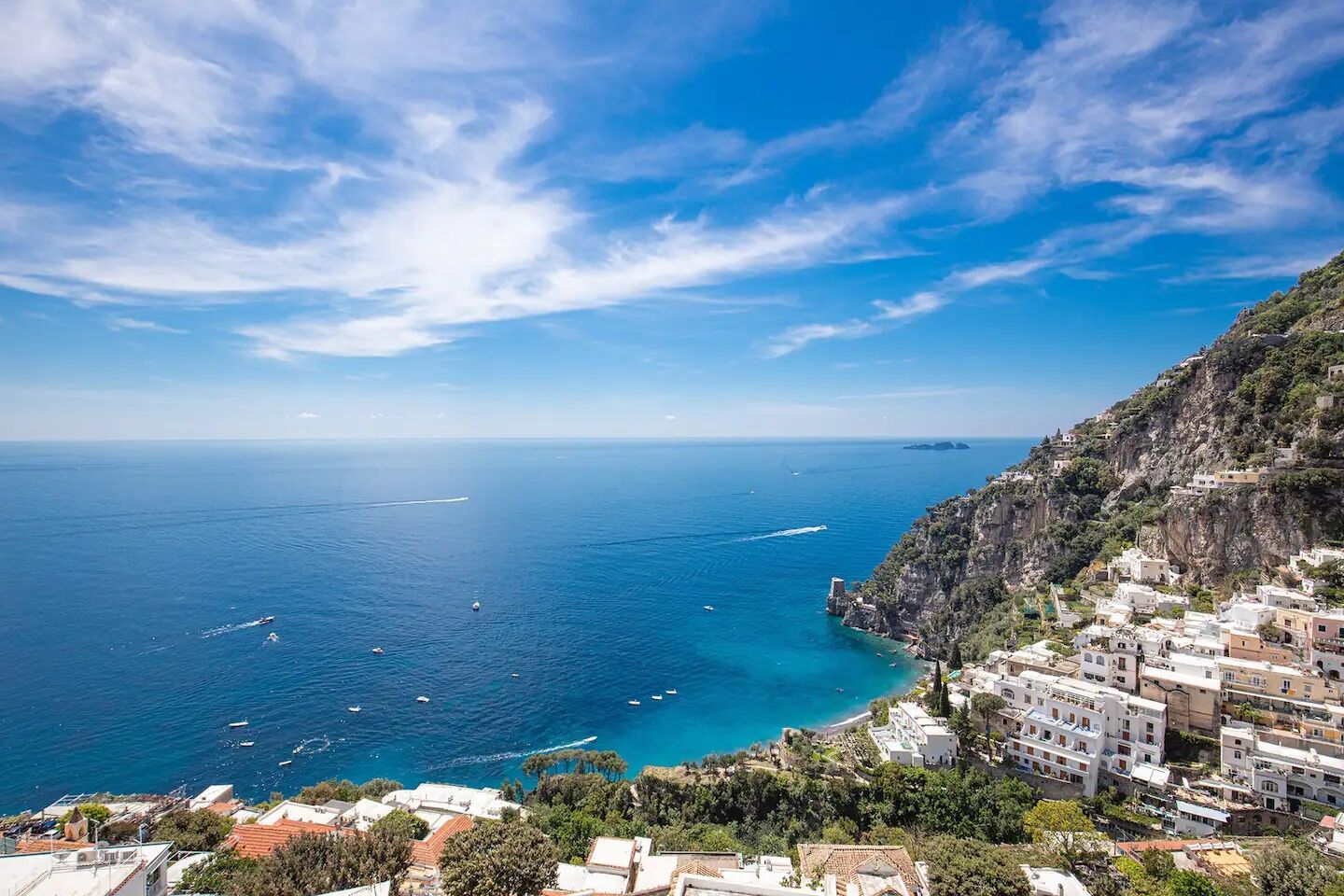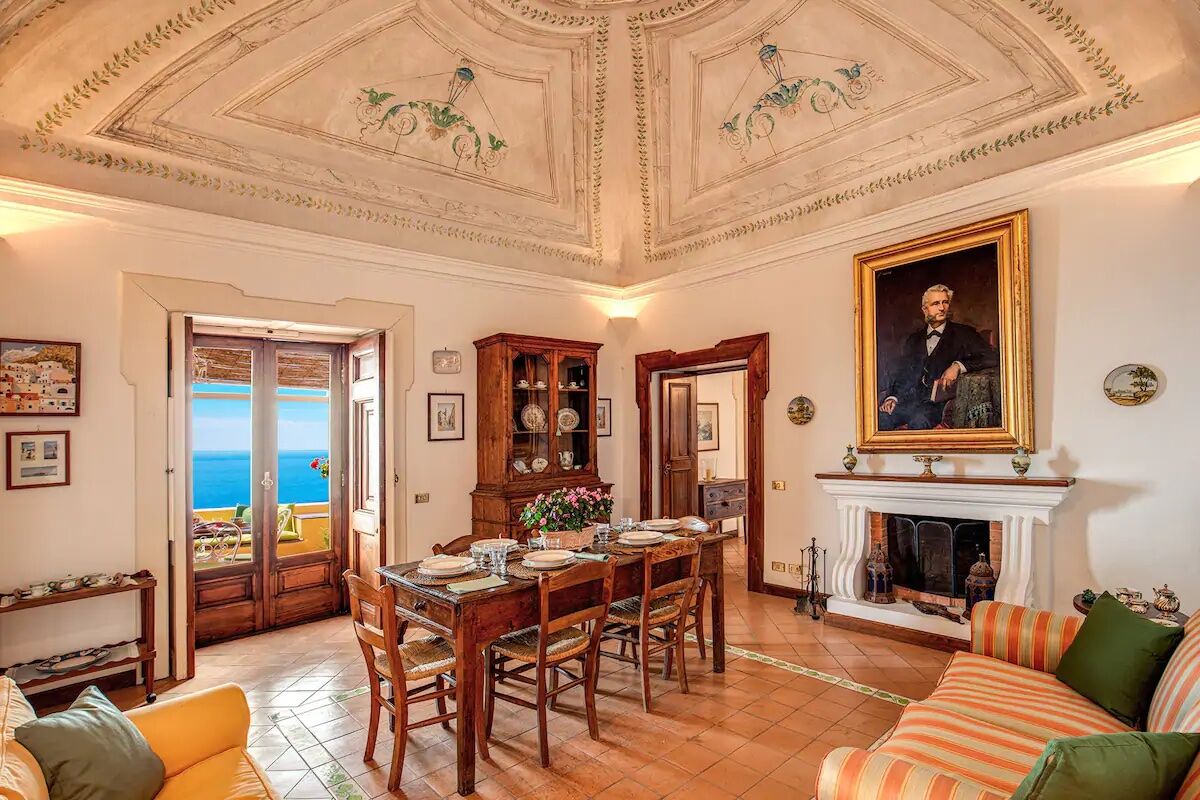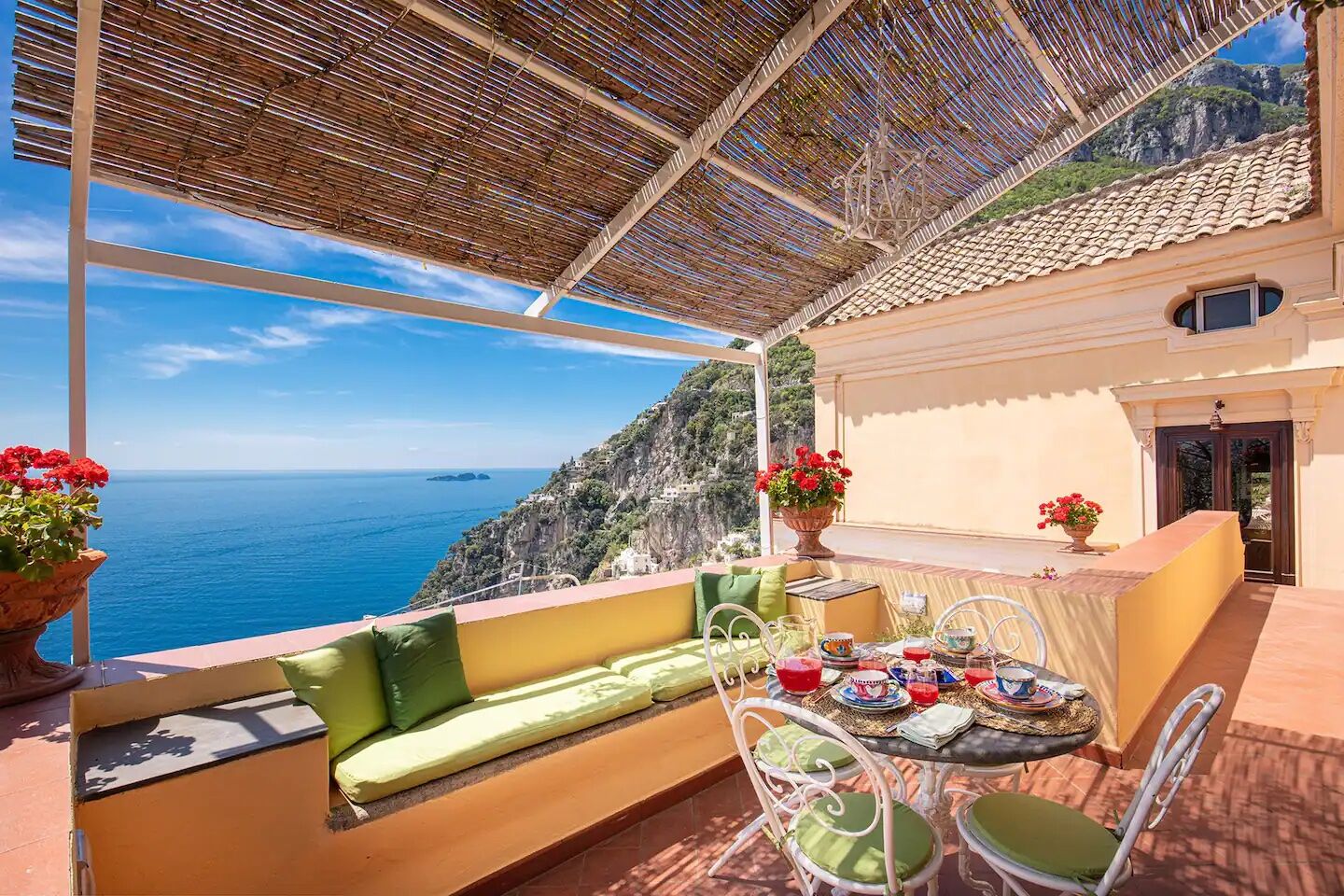 Bellissimo! This lavish Positano Airbnb occupies a late 18th-century villa in the Chiesa Nuova neighborhood. Interiors consist of frescoed vaults, works of art, period furniture, and a charming fireplace. With two double rooms and a twin, this split-level apartment with a sea-facing terrace will suit families. The hosts are able to organize boat tours, chefs, massages, and more. Step-free access is rare in Positano and makes this rental a great option for elderly travelers or those with mobility concerns.
Six guests, three bedrooms
Price: $685 per night
Private sea-view pool in Positano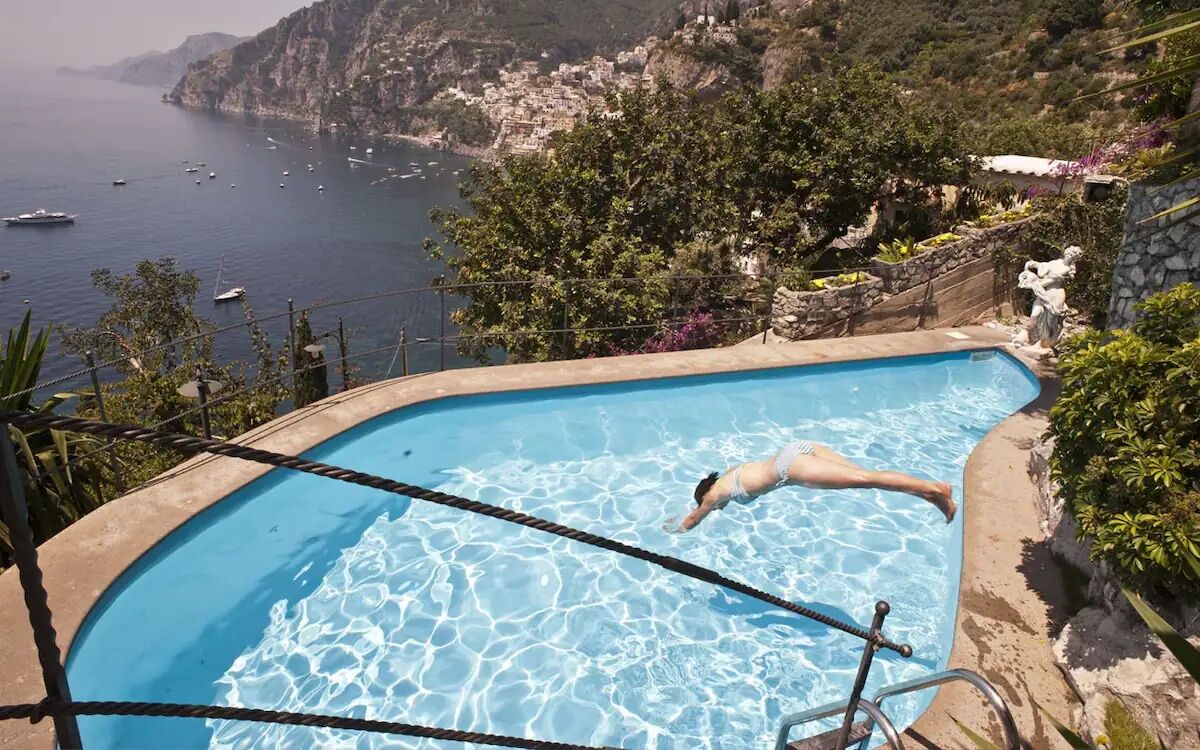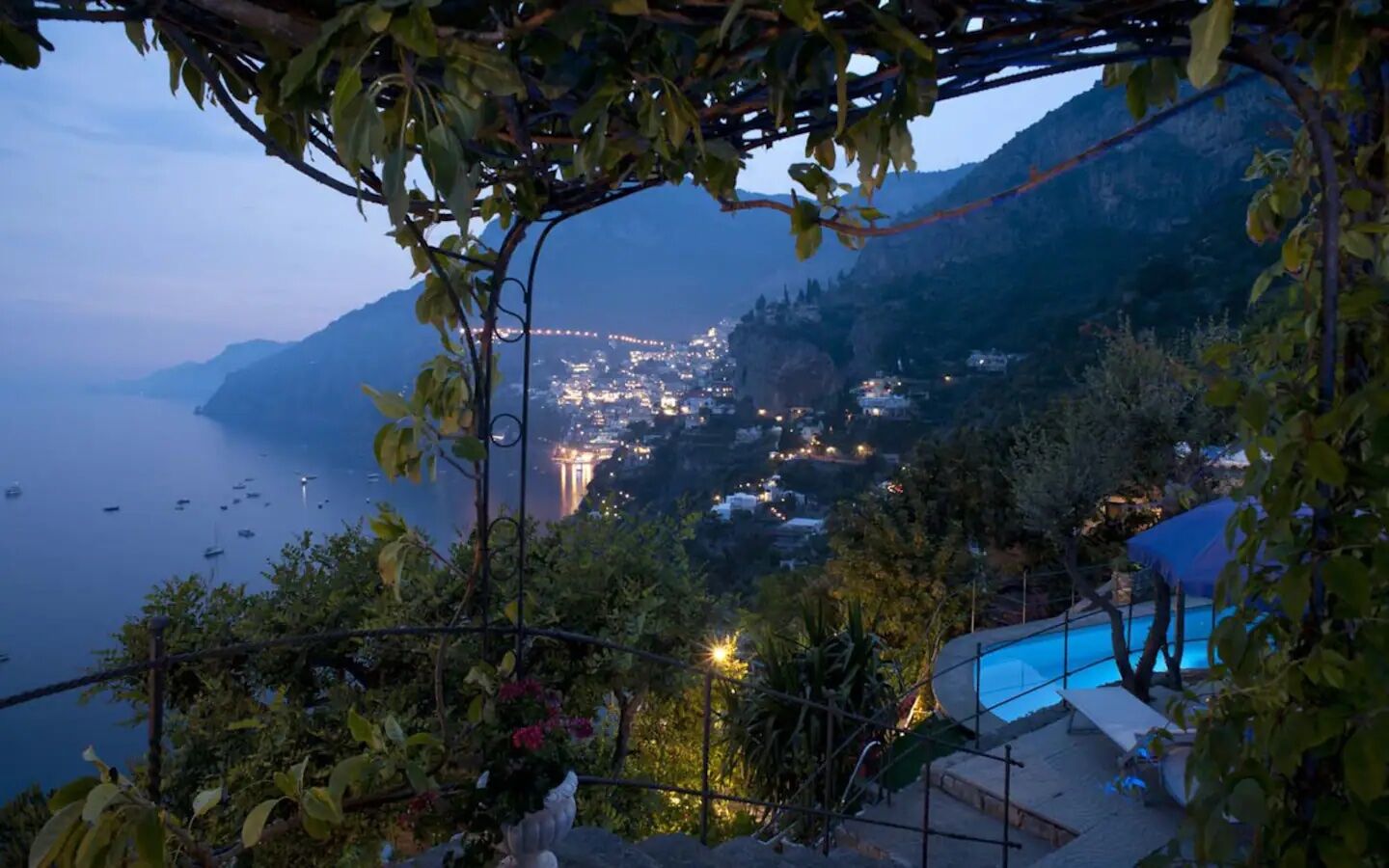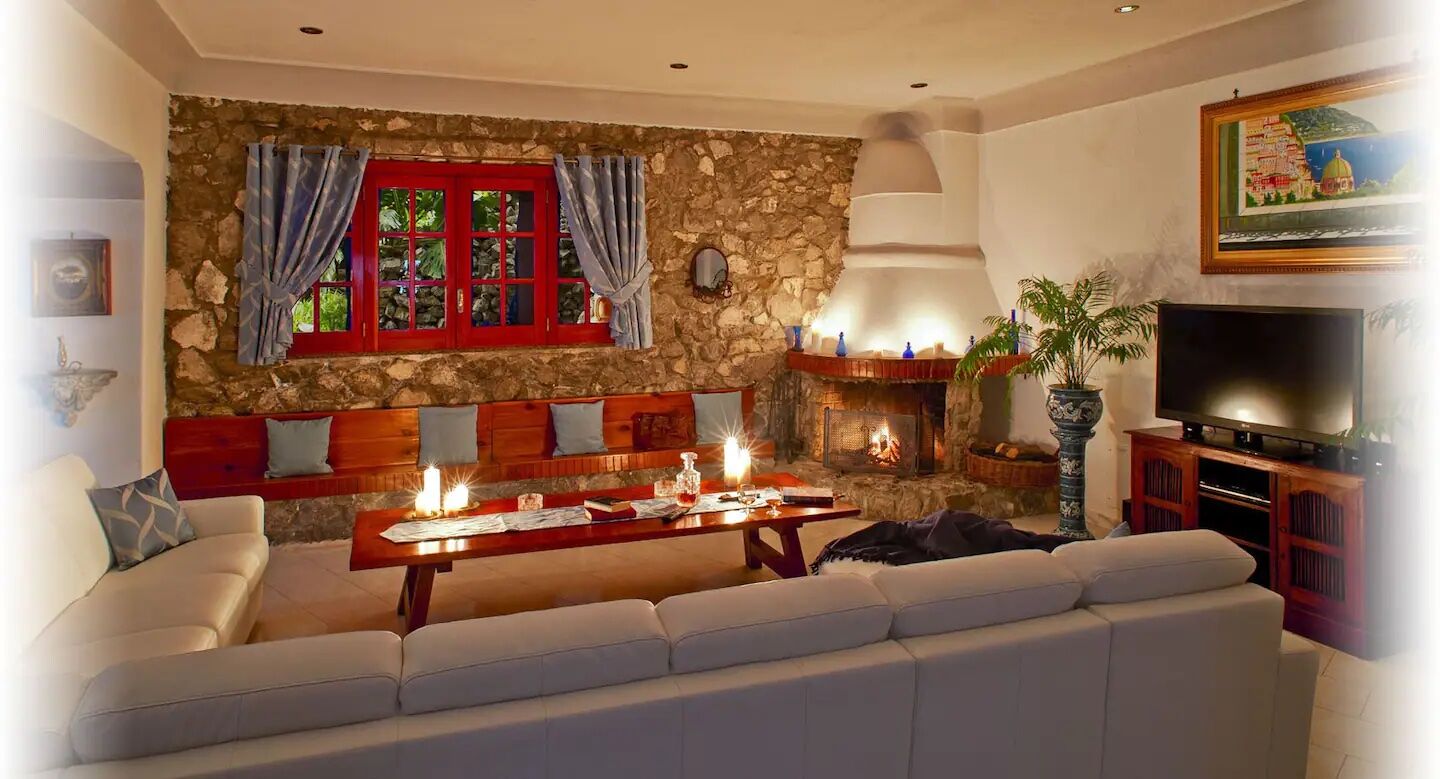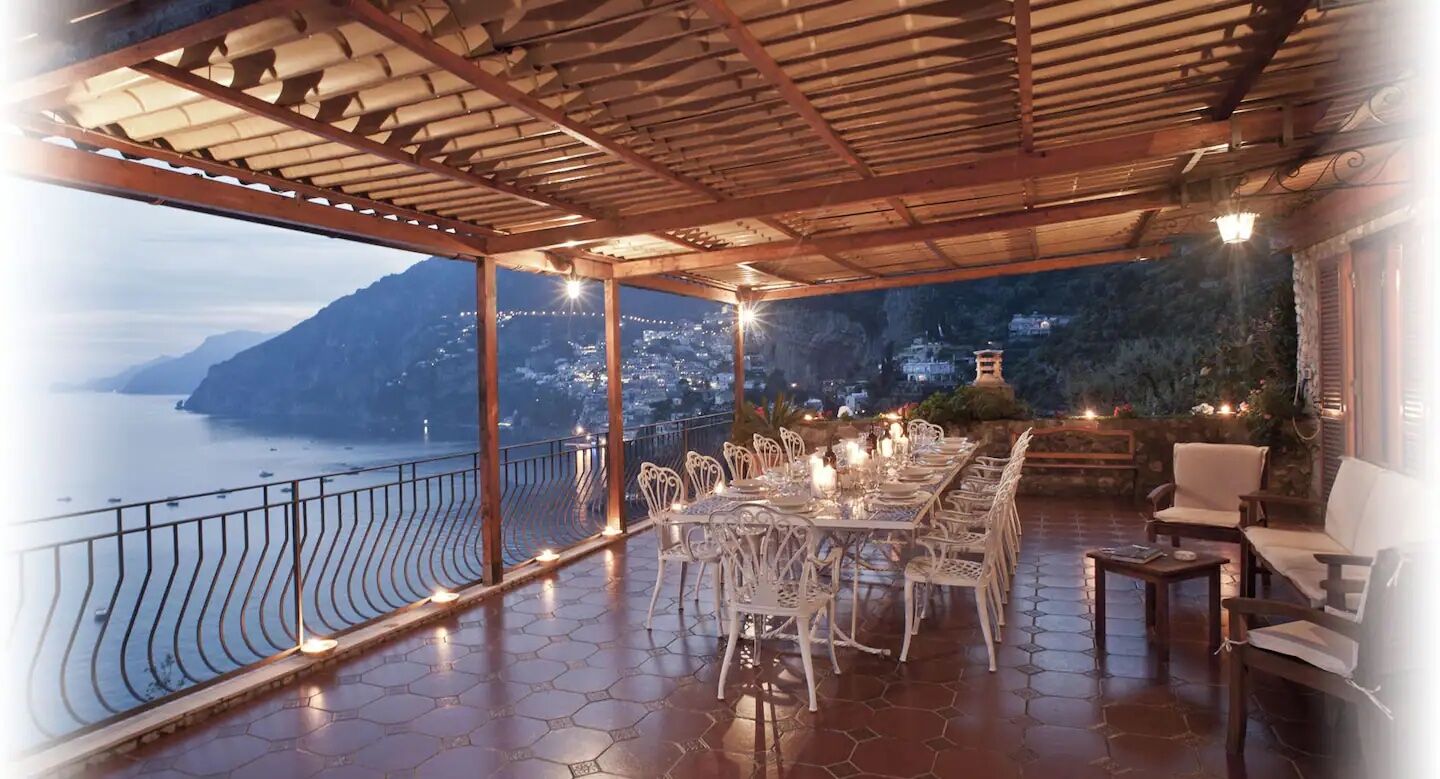 This Amalfi Coast Airbnb with pool is an excellent base for larger groups. The property is split over three levels and partially built within the cliffs. Quirky architectural touches include the bathtub and kitchen with exposed stone. Ample dining areas are handy for family dinners while the piano and chessboard add another layer of entertainment. The garden is rich with foliage while multiple balconies and the pool are perfect for watching those epic Amalfi sunsets.
Fourteen guests, six bedrooms
Price: $1,960 per night
Beautiful Airbnbs in Sorrento, Italy
Villa Tozzoli House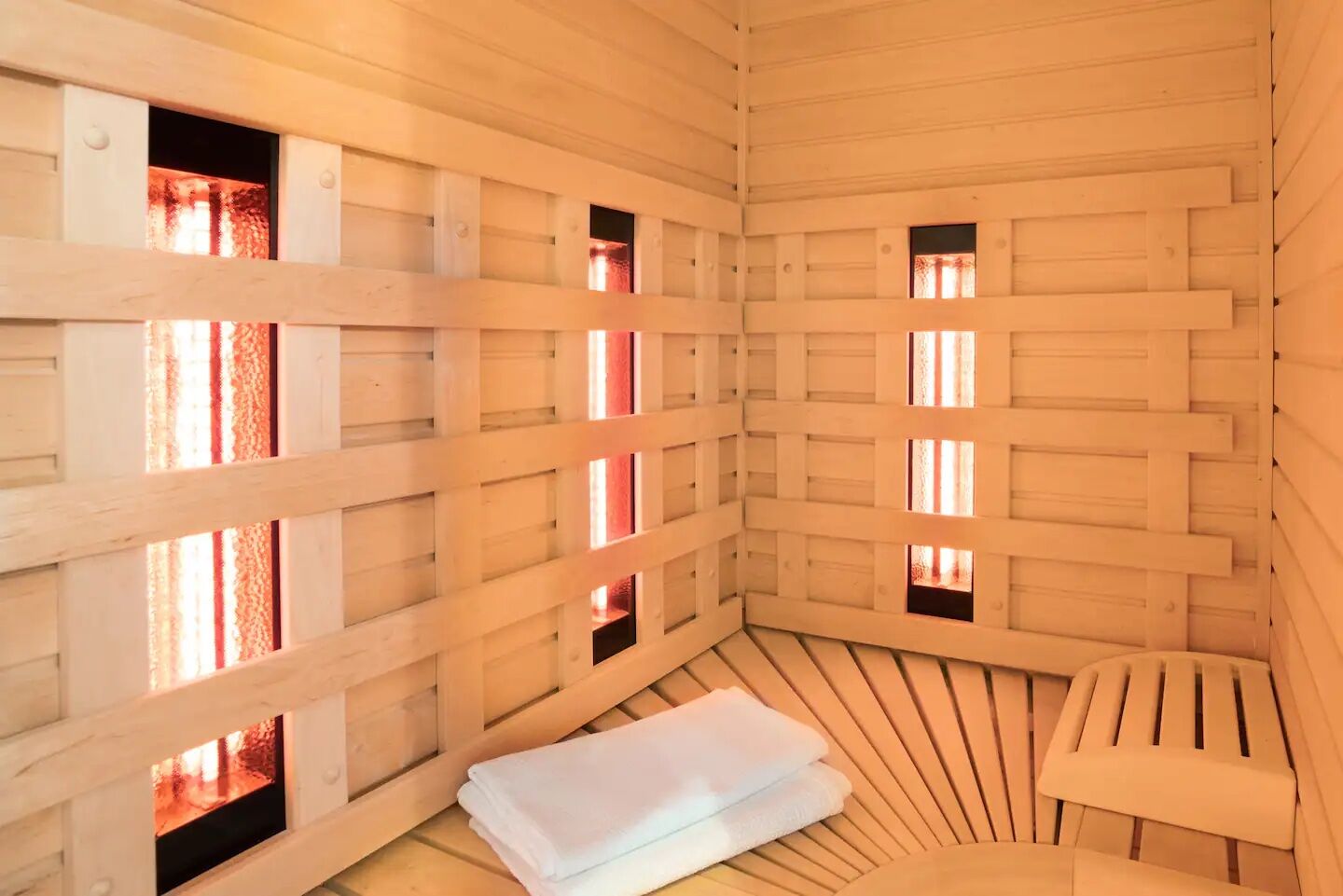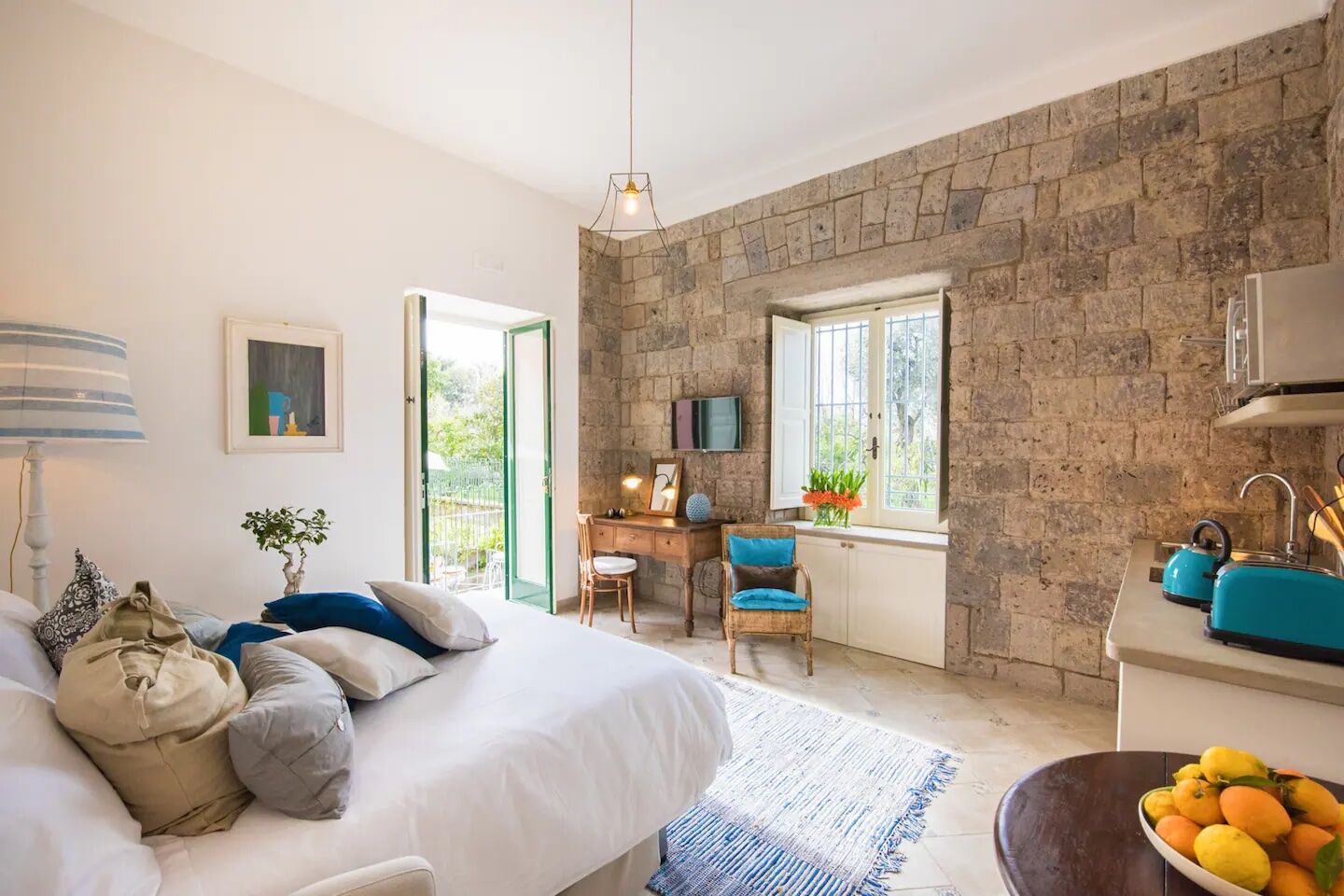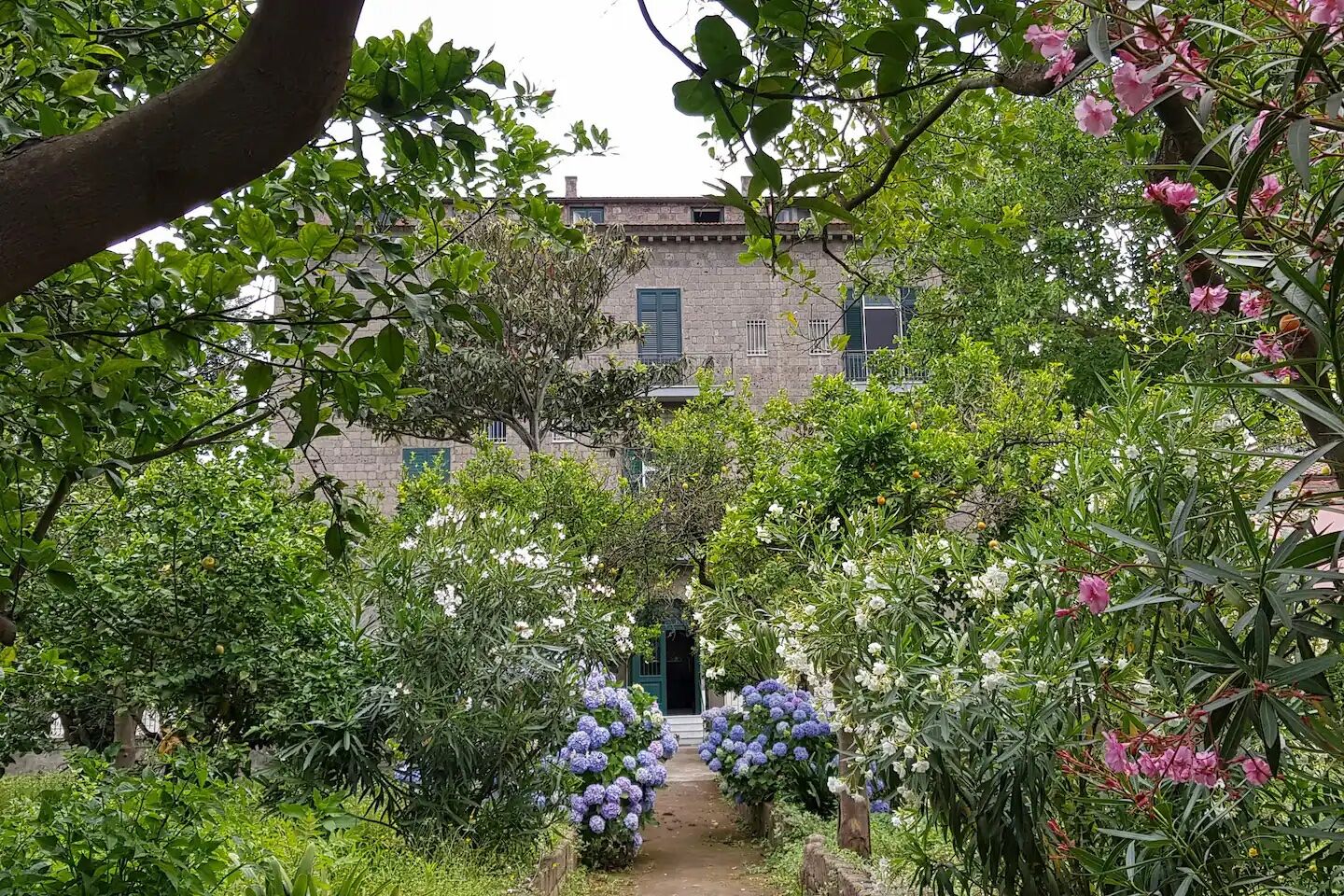 Set among lemon groves in a peaceful spot within walking distance of Piazza Tasso, this elegant Amalfi Coast Airbnb is a sanctuary of tranquility. The property blends old-worldly charms of exposed stone walls, high ceilings, and antique furniture alongside contemporary comforts such as an infrared sauna and chromotherapy shower. You have access to a private terrace that overlooks the Bay of Naples and Vesuvius.
Four guests, one bedroom
Price: $335 per night
Luxury villa with breathtaking sea view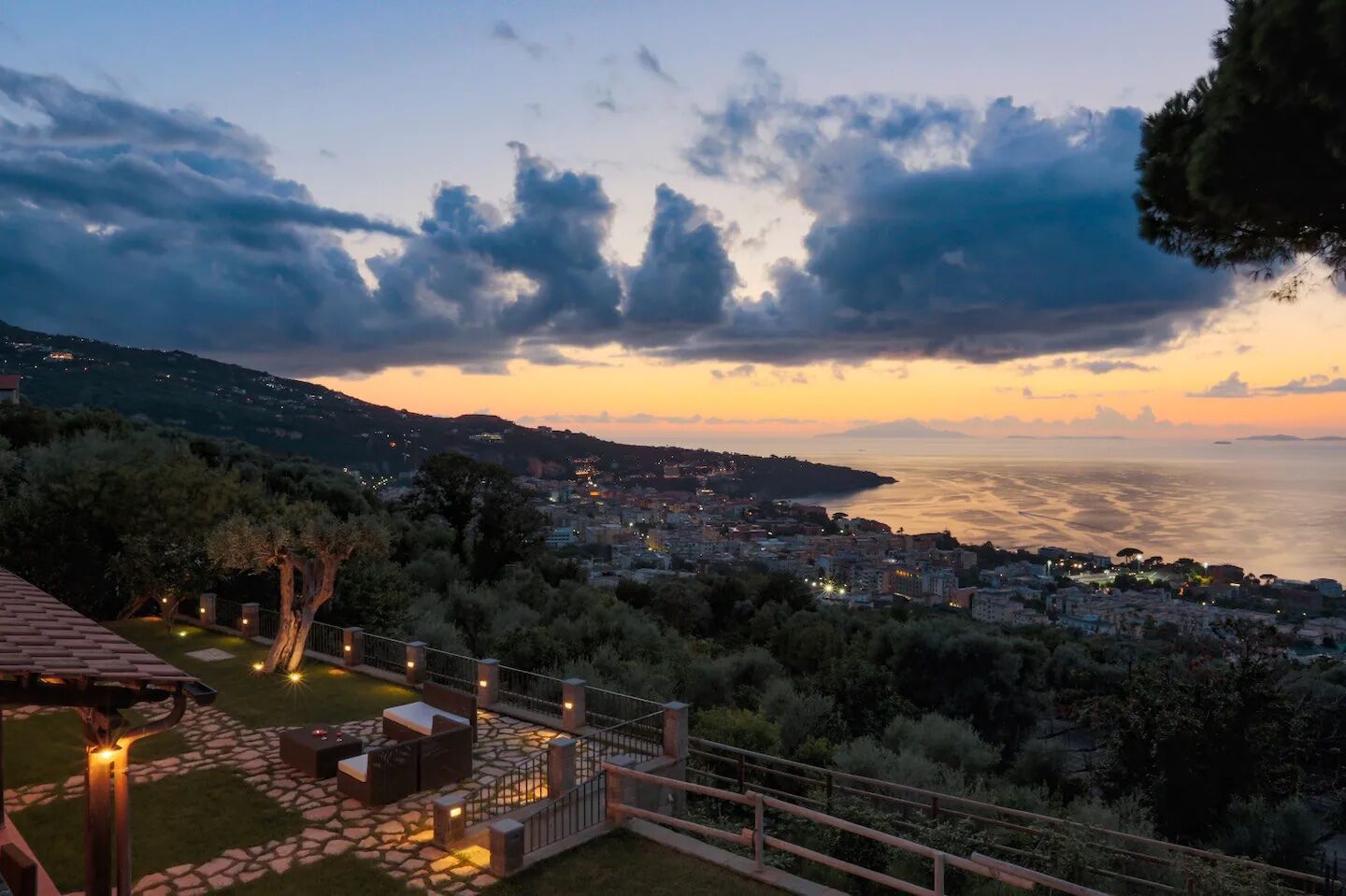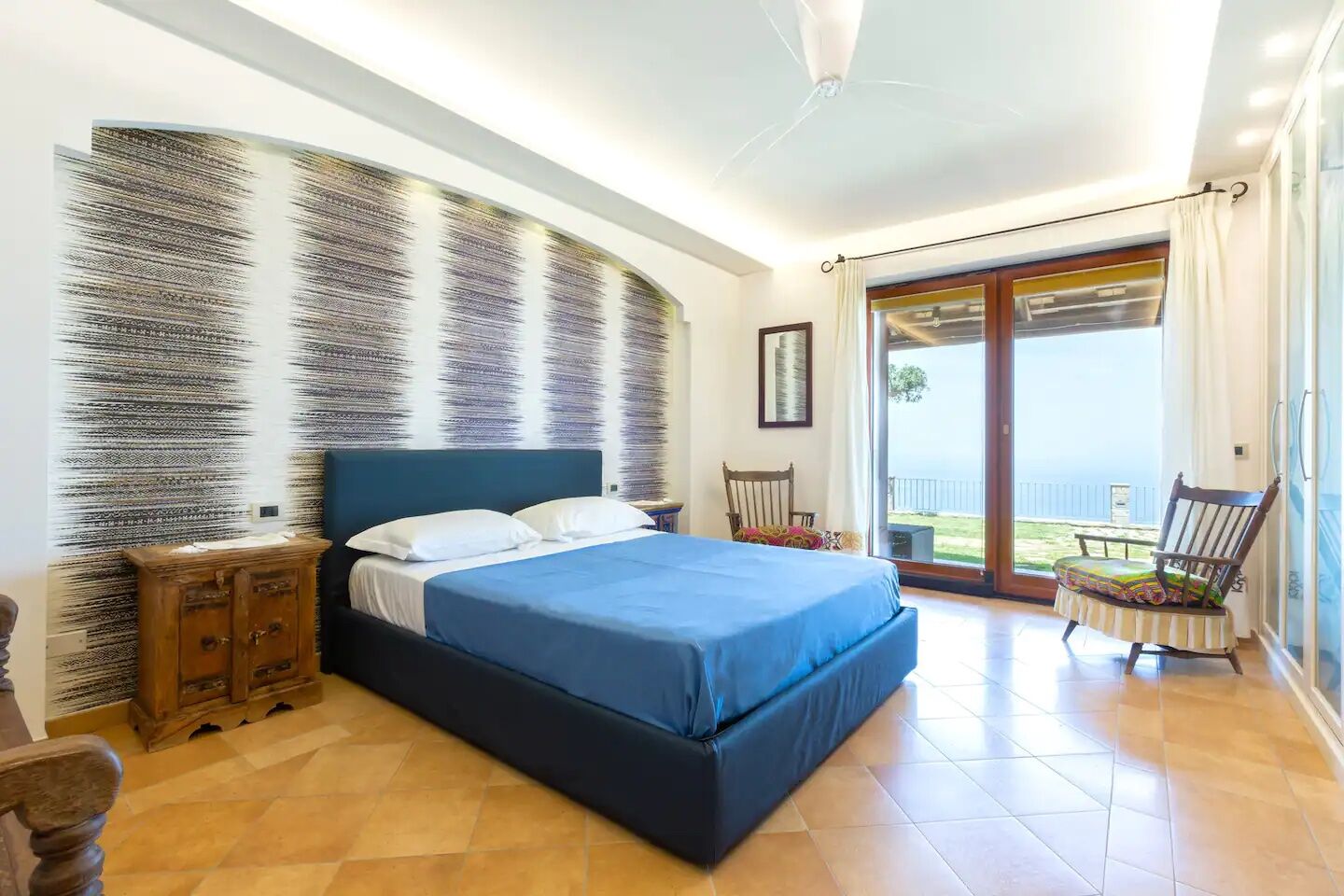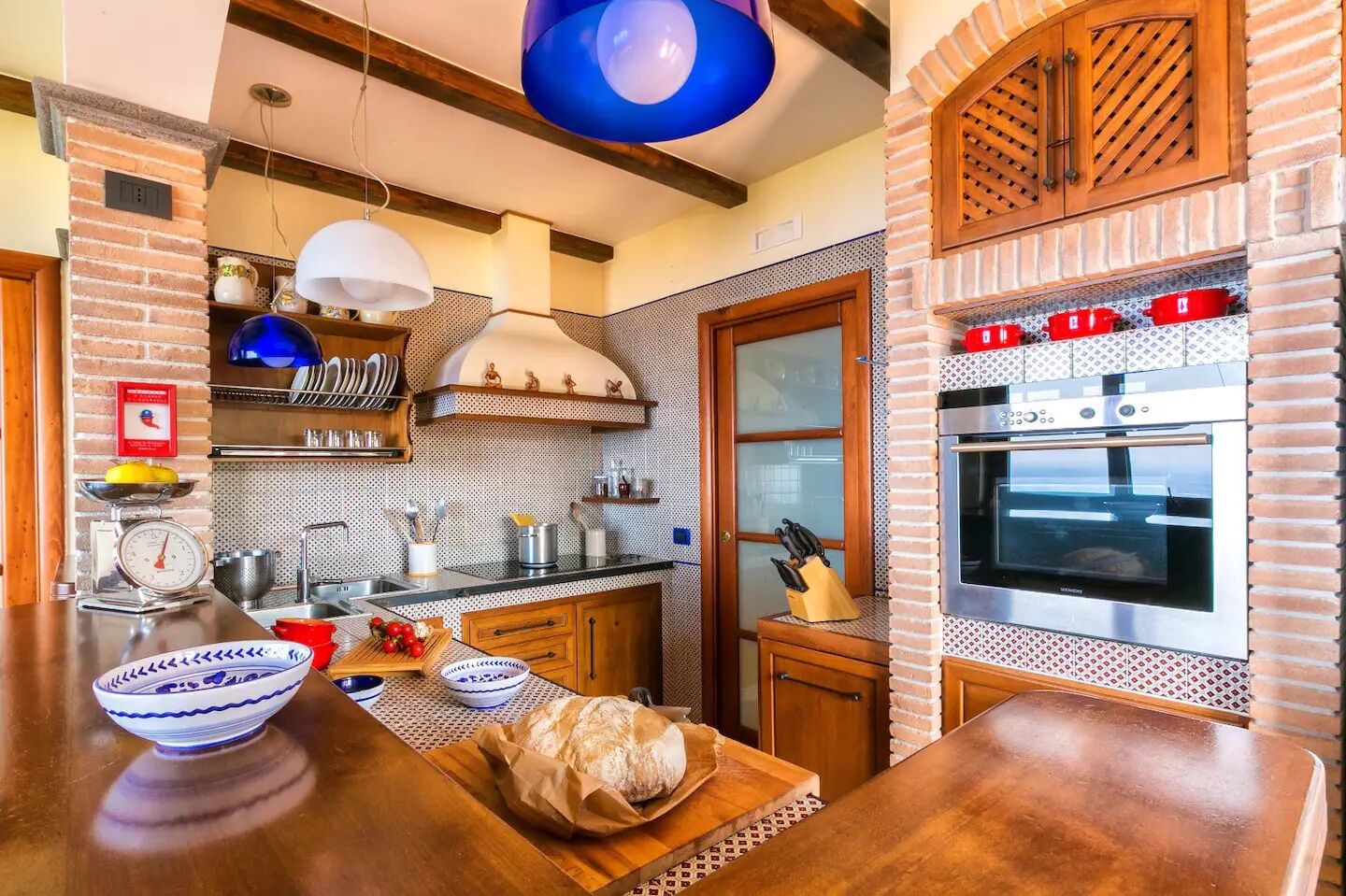 You might struggle to leave this luxury Airbnb Sorrento Italy villa, even for gelato. Split over two levels you have the choice of an upper balcony and a spacious lawn complete with a seasonal pool. The outdoor kitchen with a solarium and barbecue area enhances this already unique vacation rental. Choose to whip up a family feast from scratch or ask your host to call in a local chef.
Six guests, three bedrooms
Price: $715 per night
Villa Heart and Soul of Sorrento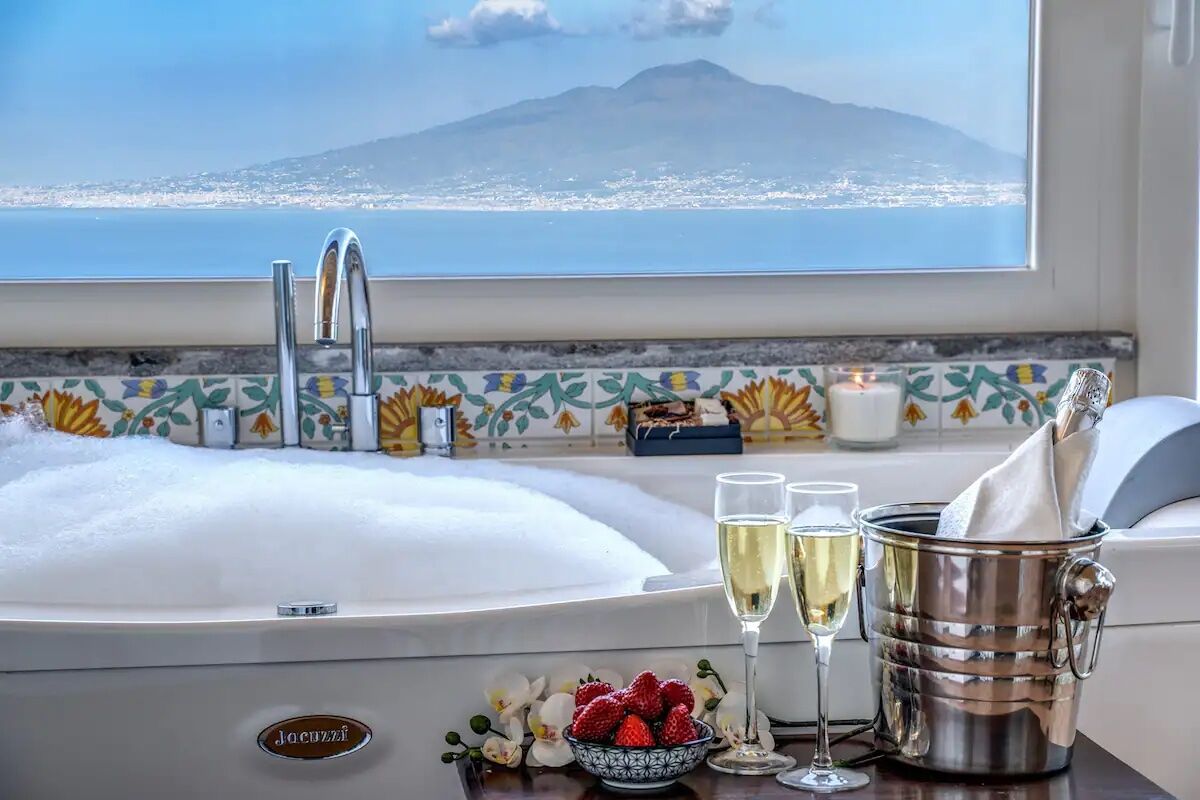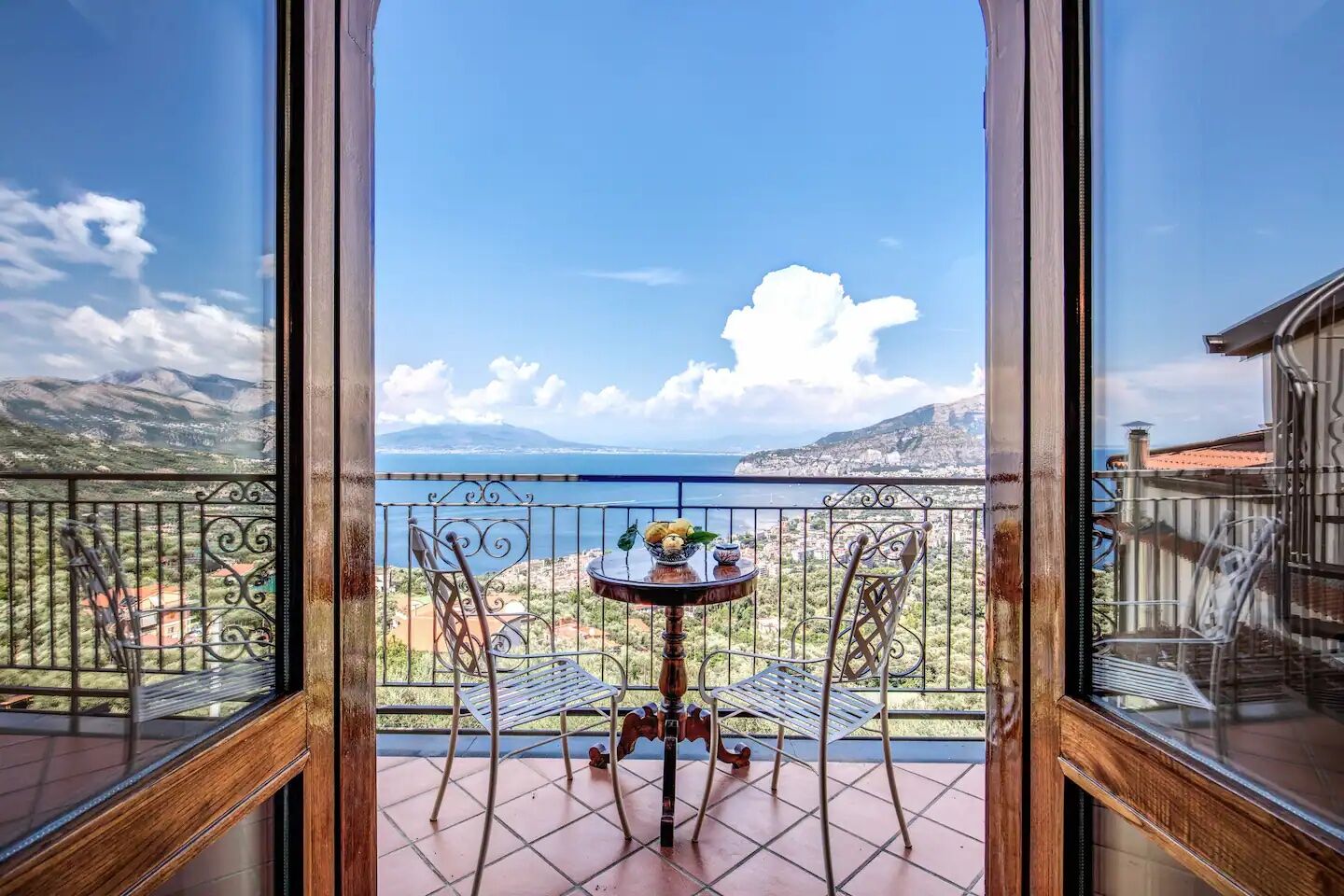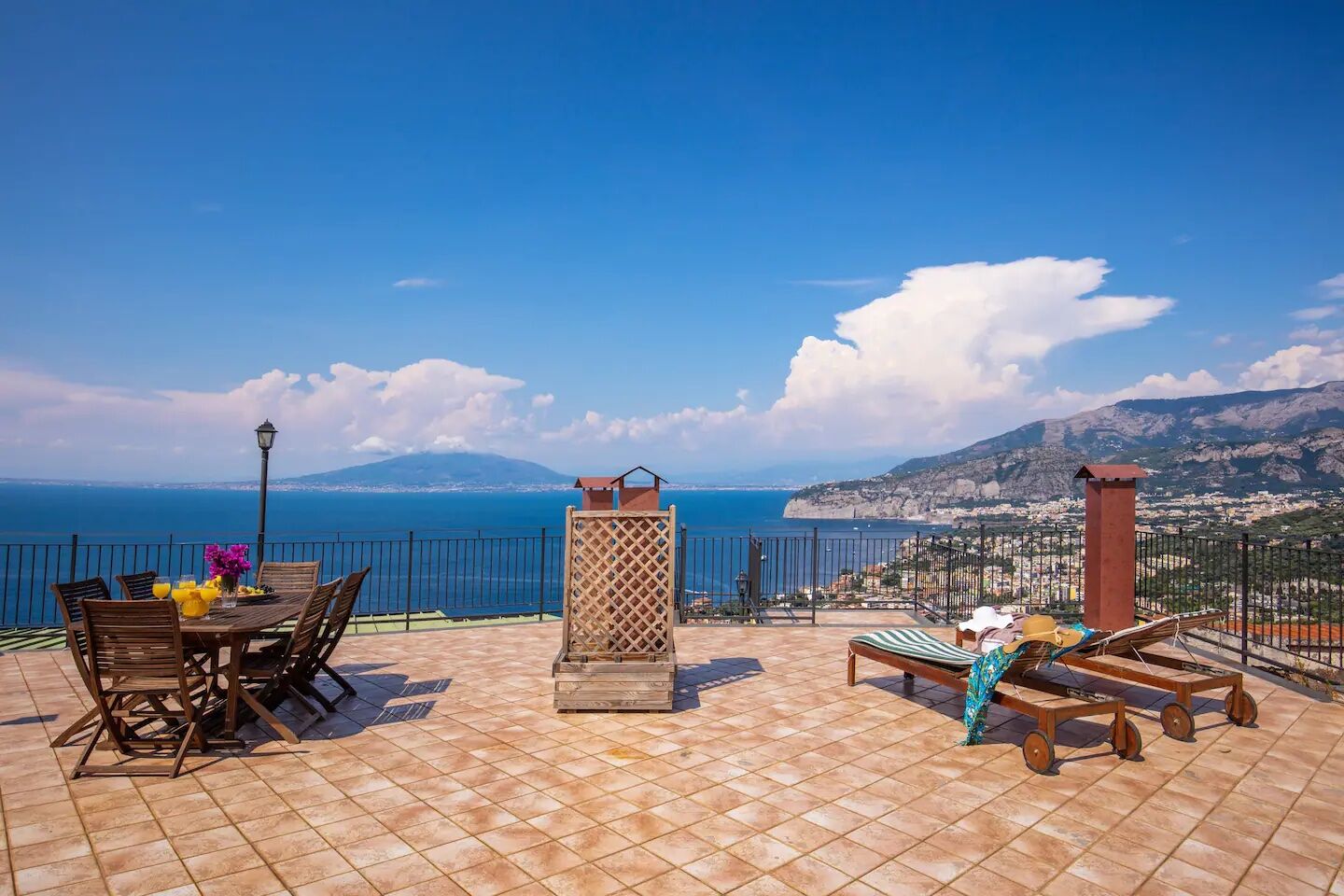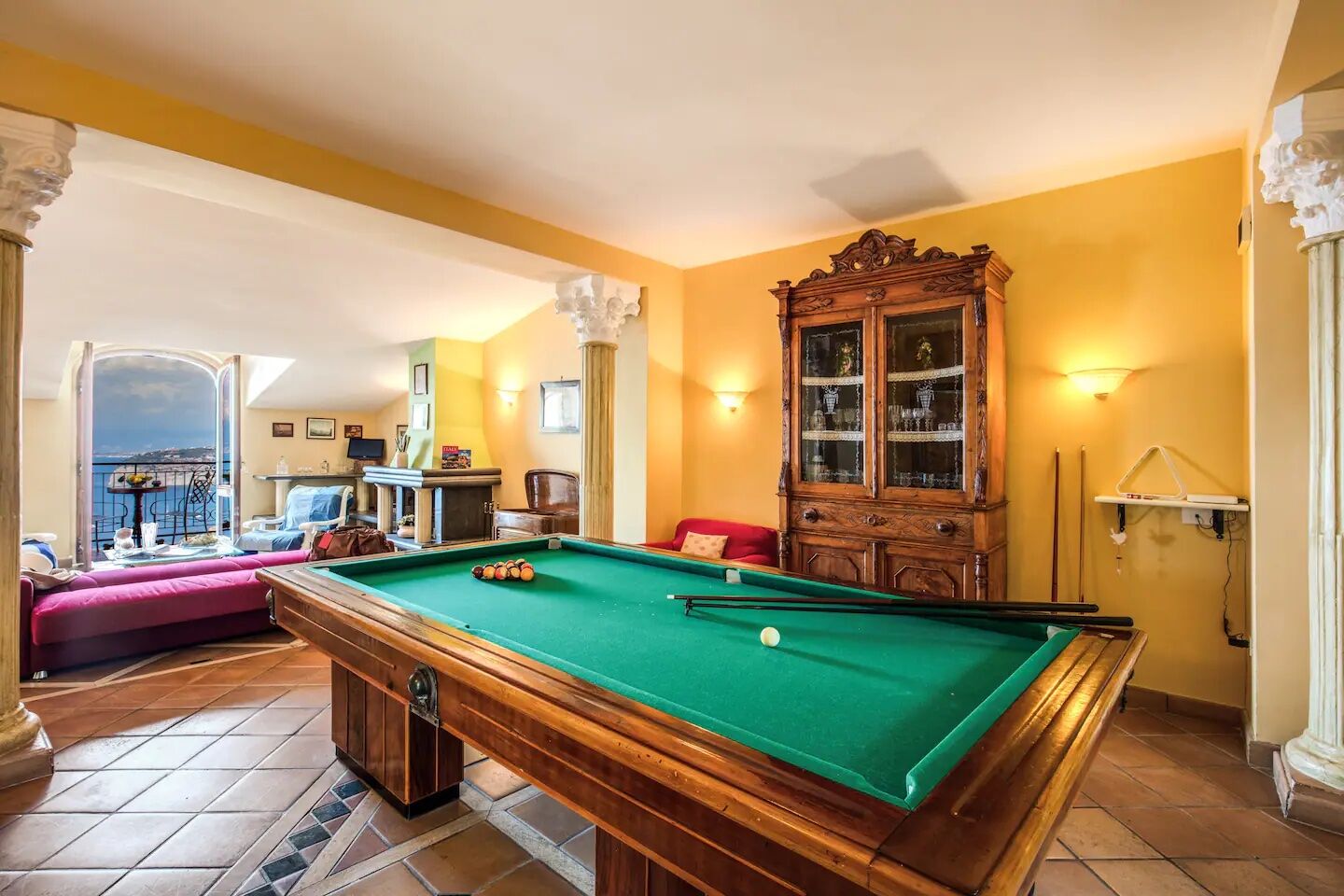 Located in Priora – a hilltop hamlet – this Amalfi Coast Airbnb for groups and families is sited halfway between the sea and the mountains. Spend lazy afternoons on the terrace before hopping into the Jacuzzi with a glass of bubbles and views over Vesuvius. The billiards table, vintage piano, and pizza oven in the rustic kitchen are the cherry on top of what's already a gem of a holiday home.
Eight guests, three bedrooms
Price: $214 per night
Villa Ares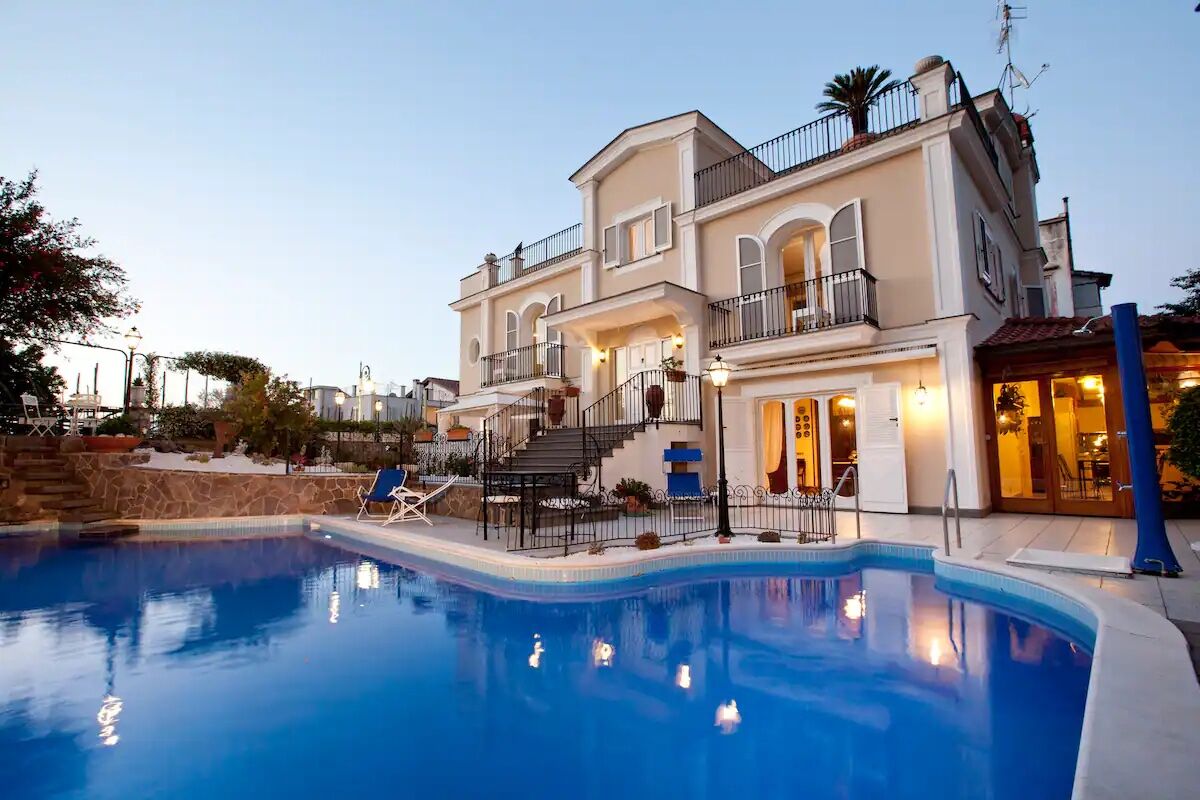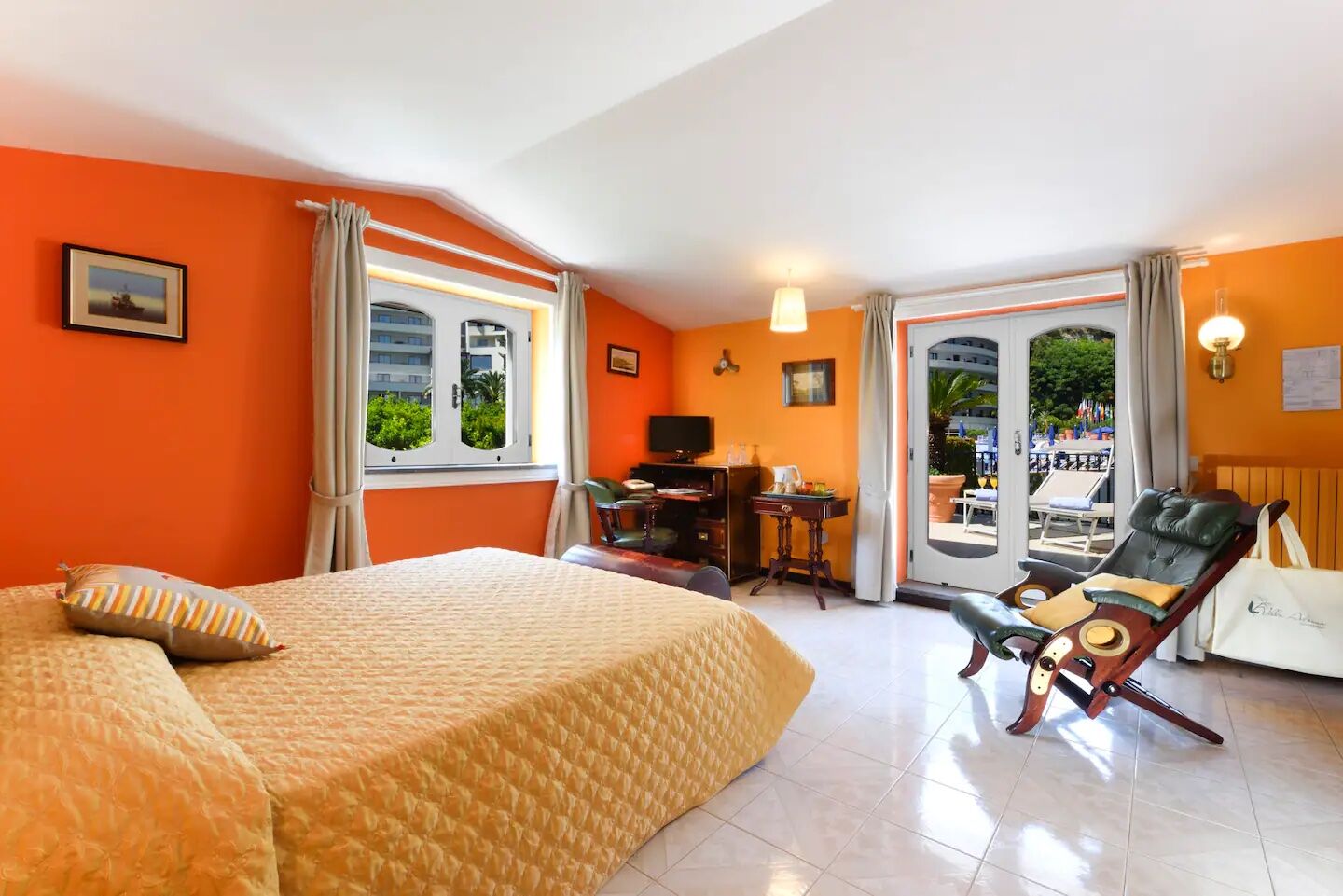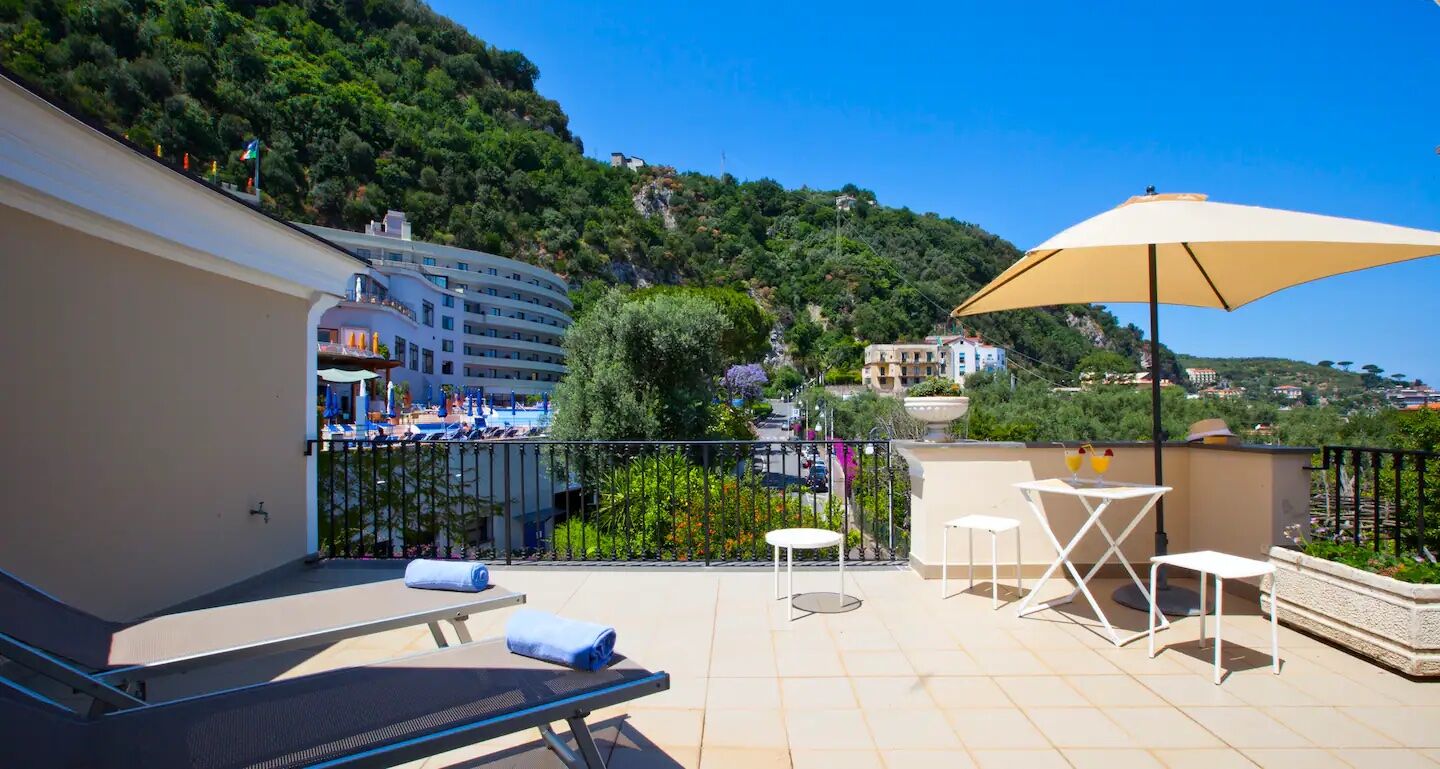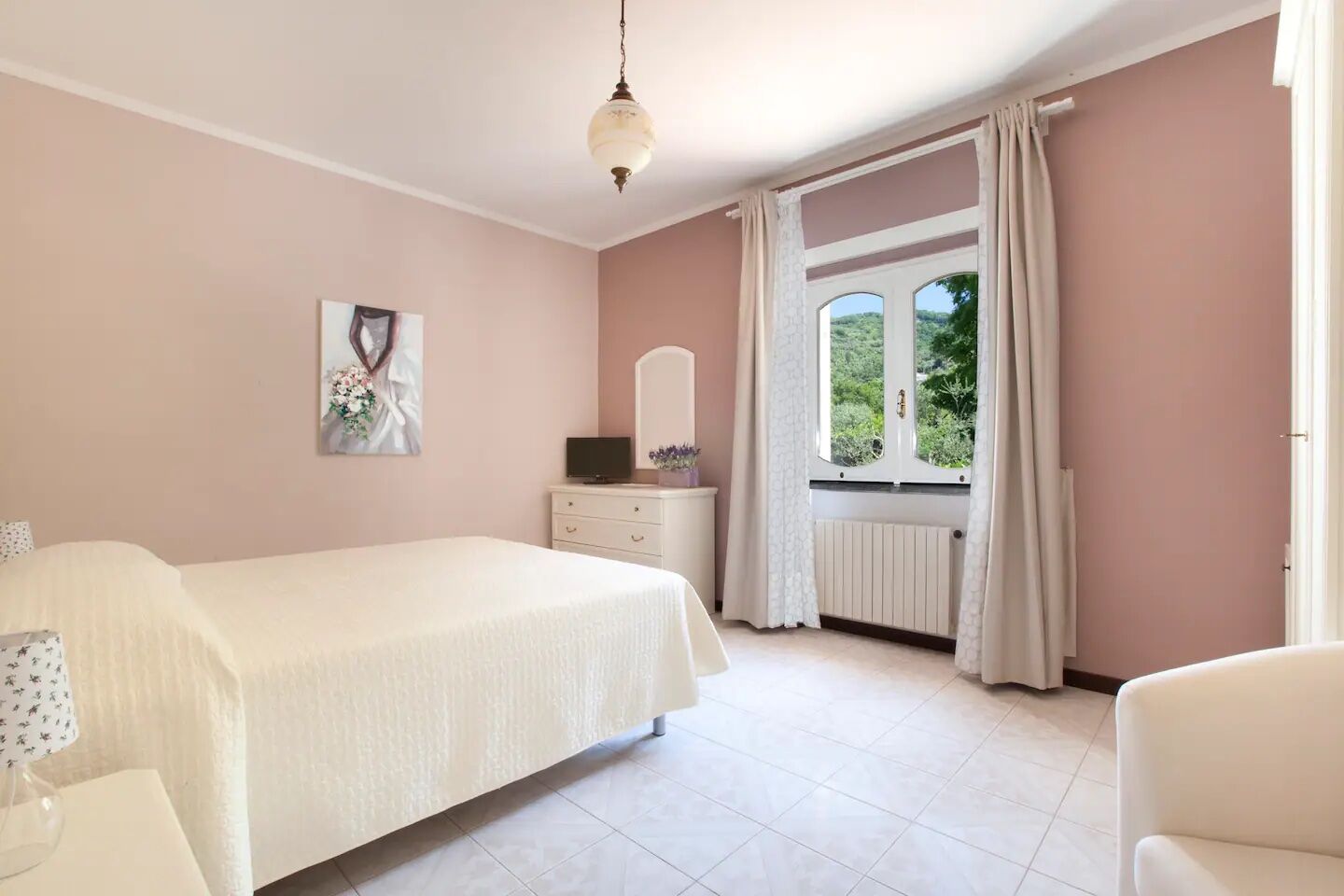 You'll find all the comforts of a 5-star hotel coupled with the warmth of an Italian family home at Villa Ares. This palatial villa spills out onto a generous backyard with a pool and vegetable plots. Centrally located although in a quiet area makes it easy to strike a balance between downtime and exploring the delights of Sorrento. The host is available to arrange the likes of a private chef, boat tours, tastings, and even babysitting
Twelve guests, six bedrooms
Price: $1,700 per night
Peaceful Praiano, Italy Airbnbs
Romantic Apartment – Praiano Pool and Solarium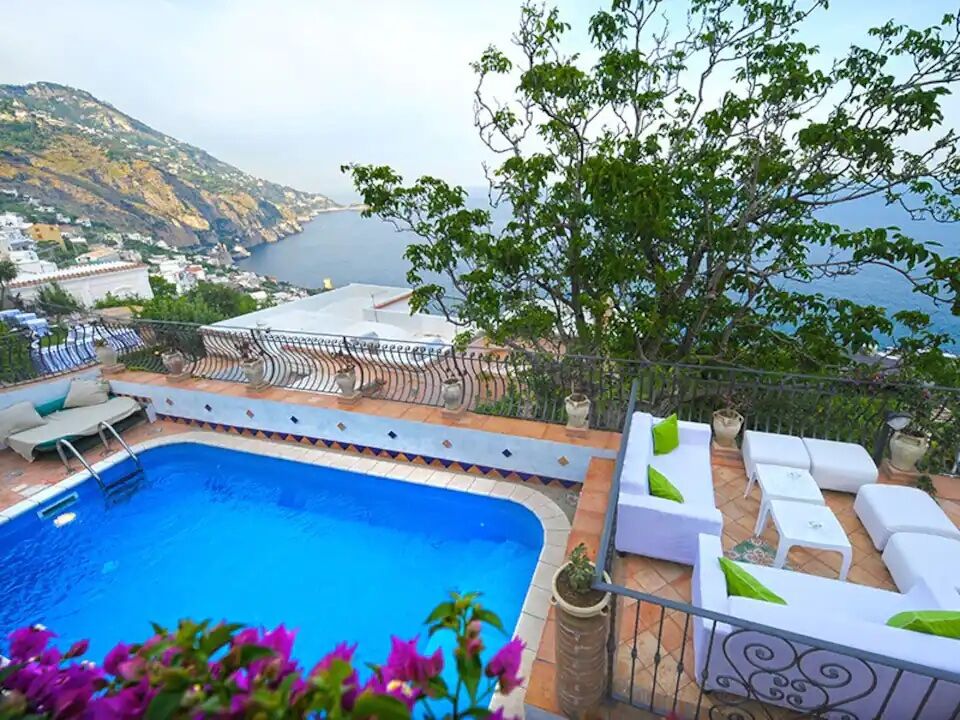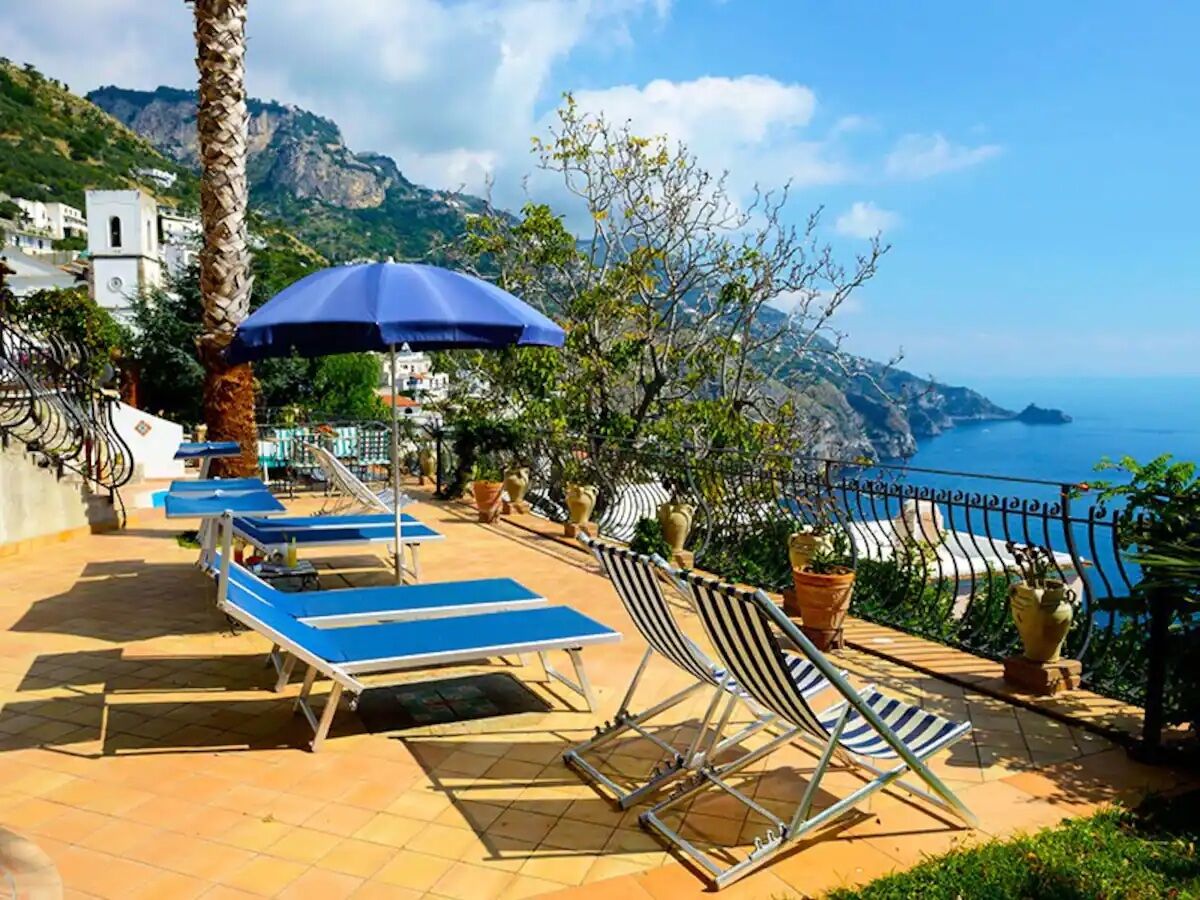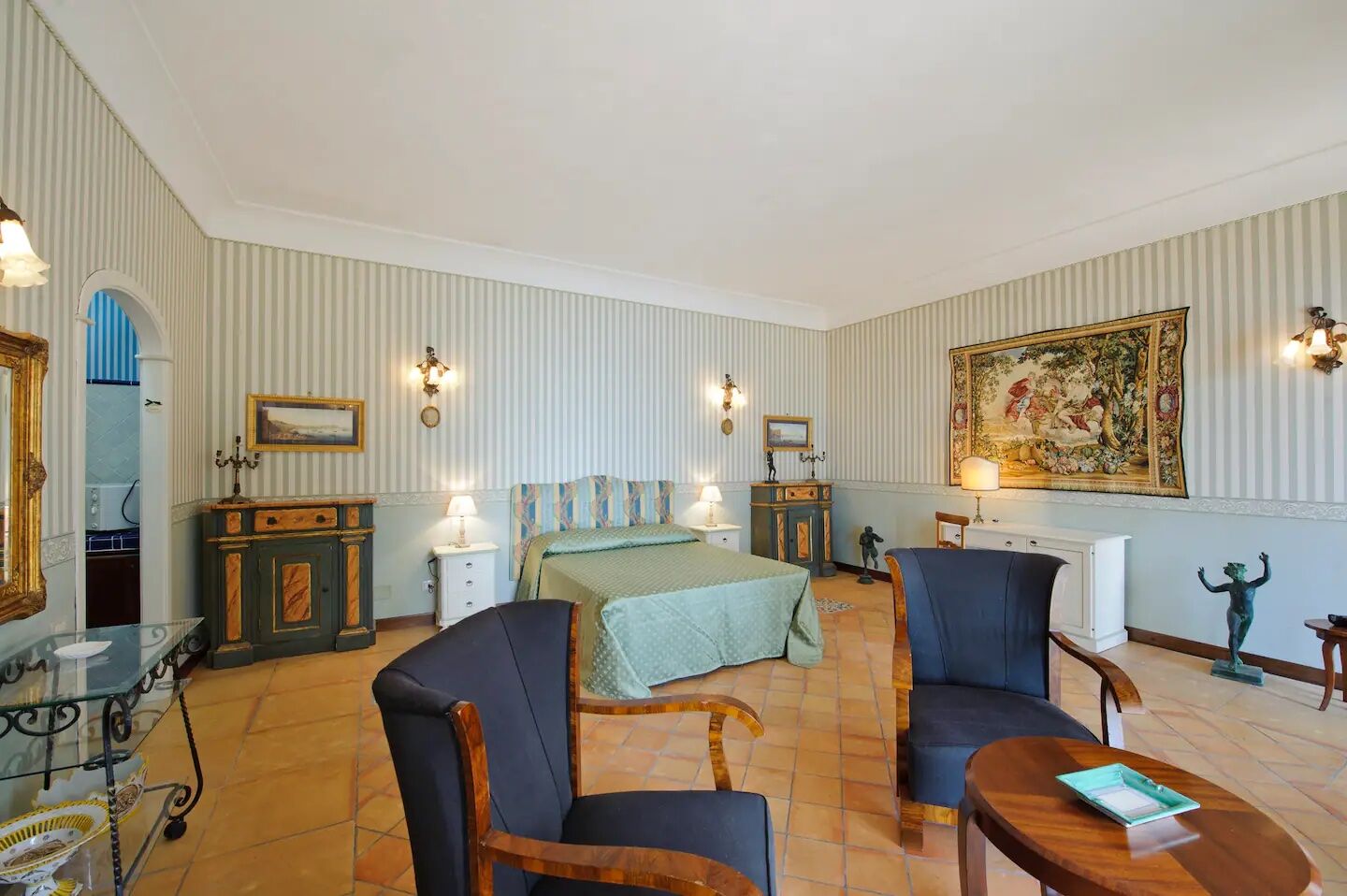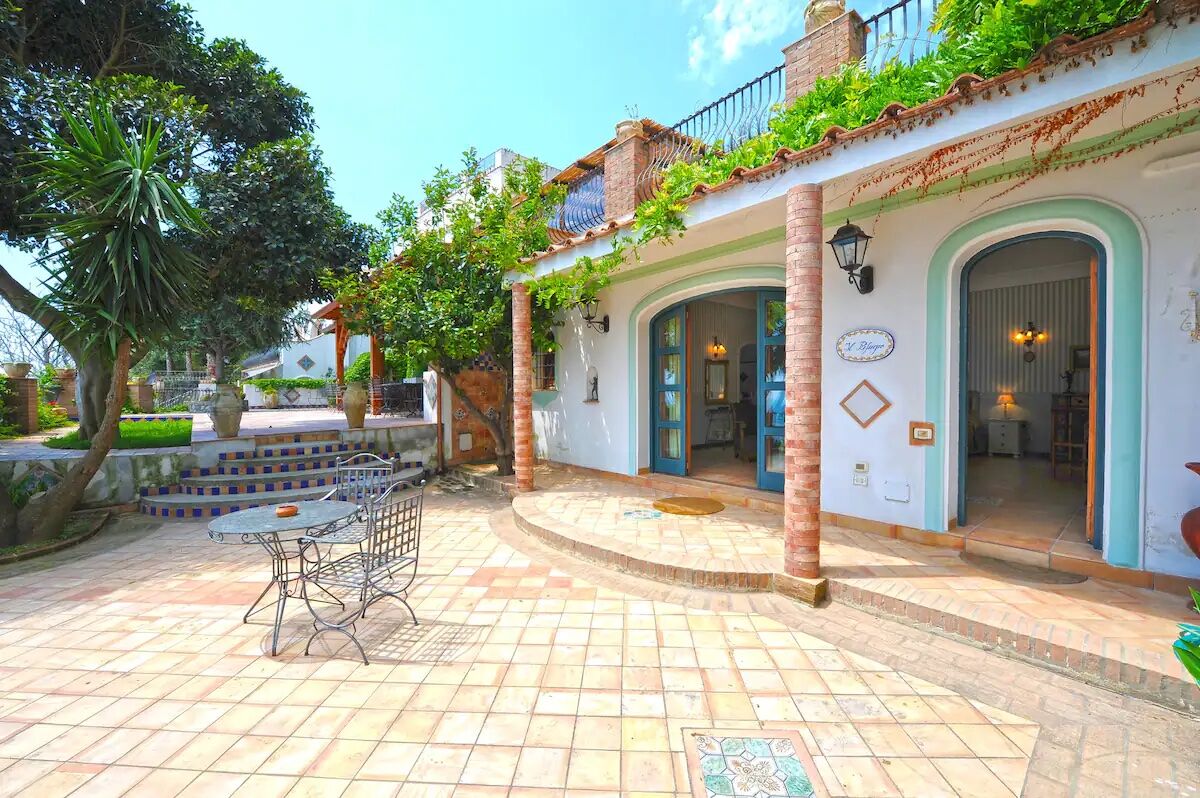 This boutique Airbnb offers privacy and seclusion far from the crowded resorts. Although the apartment itself is relatively compact, you'll find all you need in the fully-equipped kitchen. The private terrace is the highlight of the apartment and although you may have to share the pool with fellow tenants, you stand a high chance of having it all to yourself.
Two guests, one bedroom
Price: $215 per night
Villa Penelope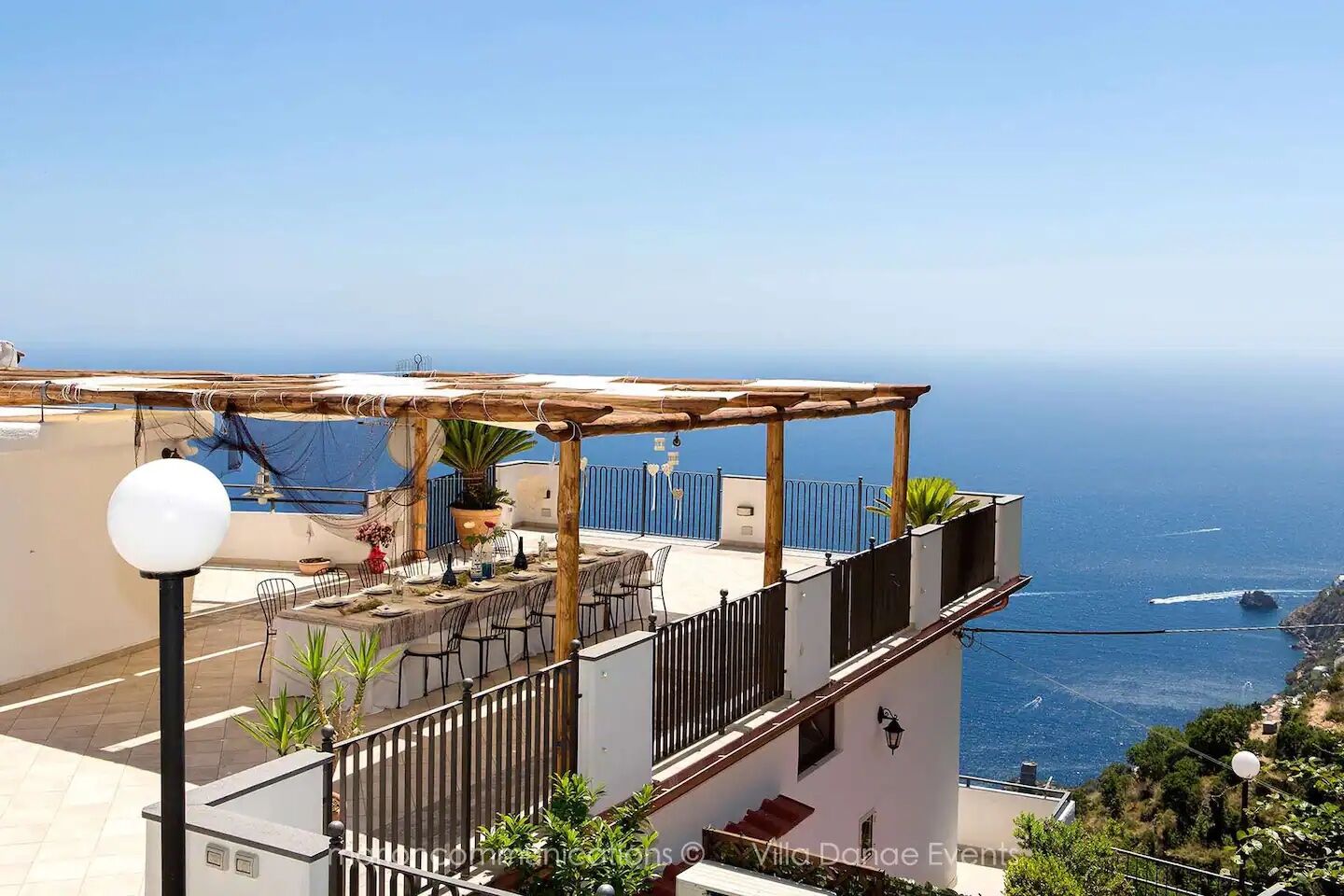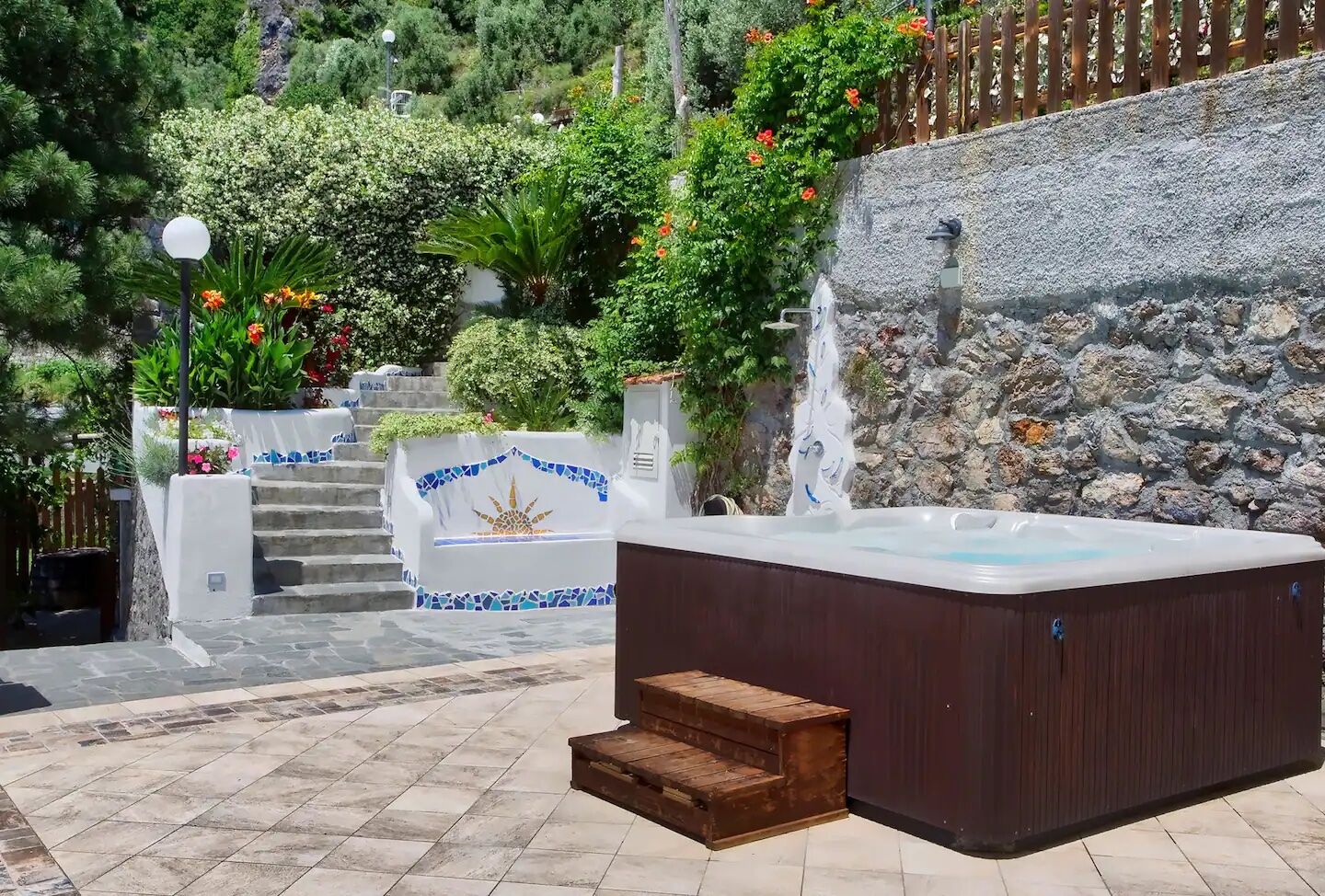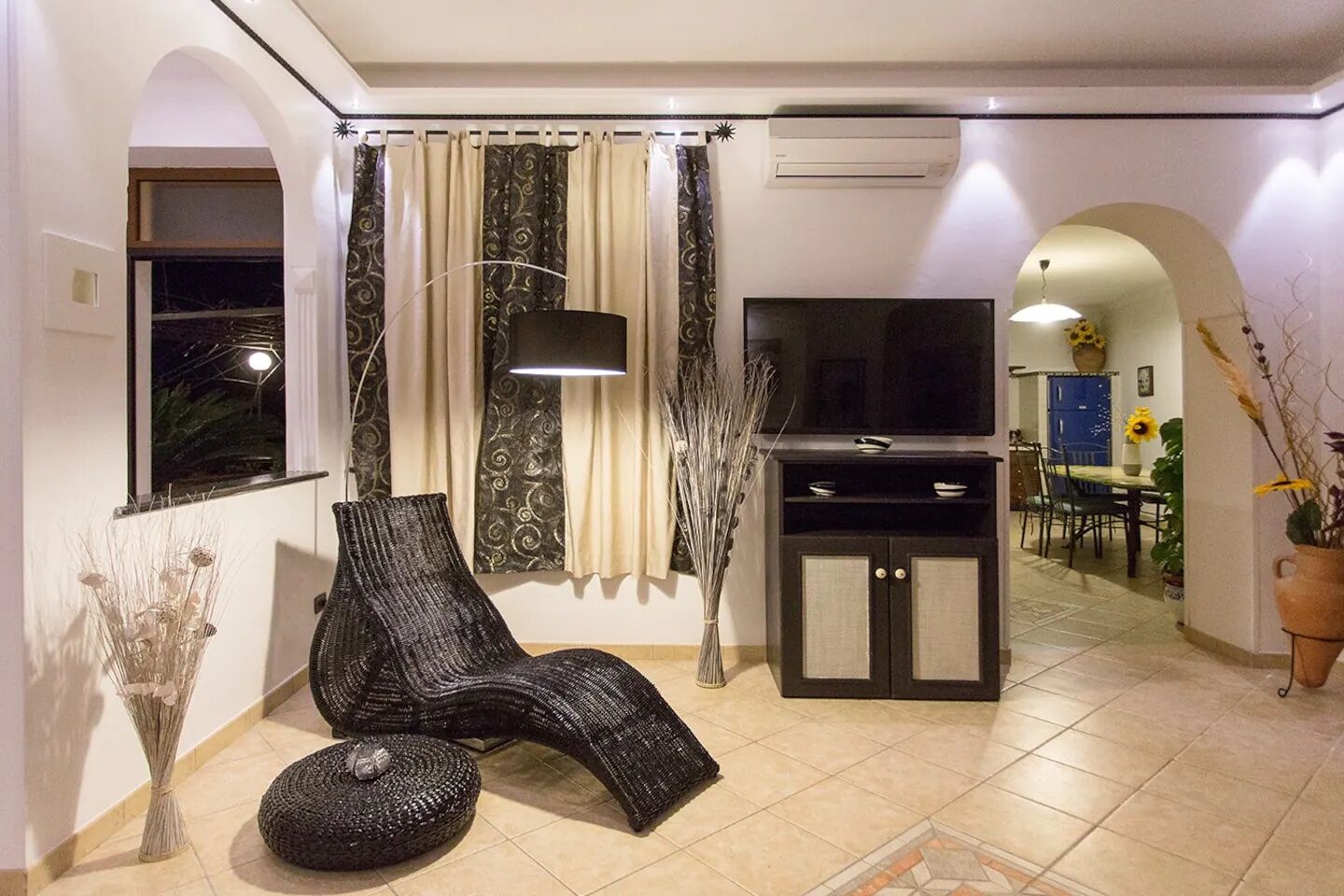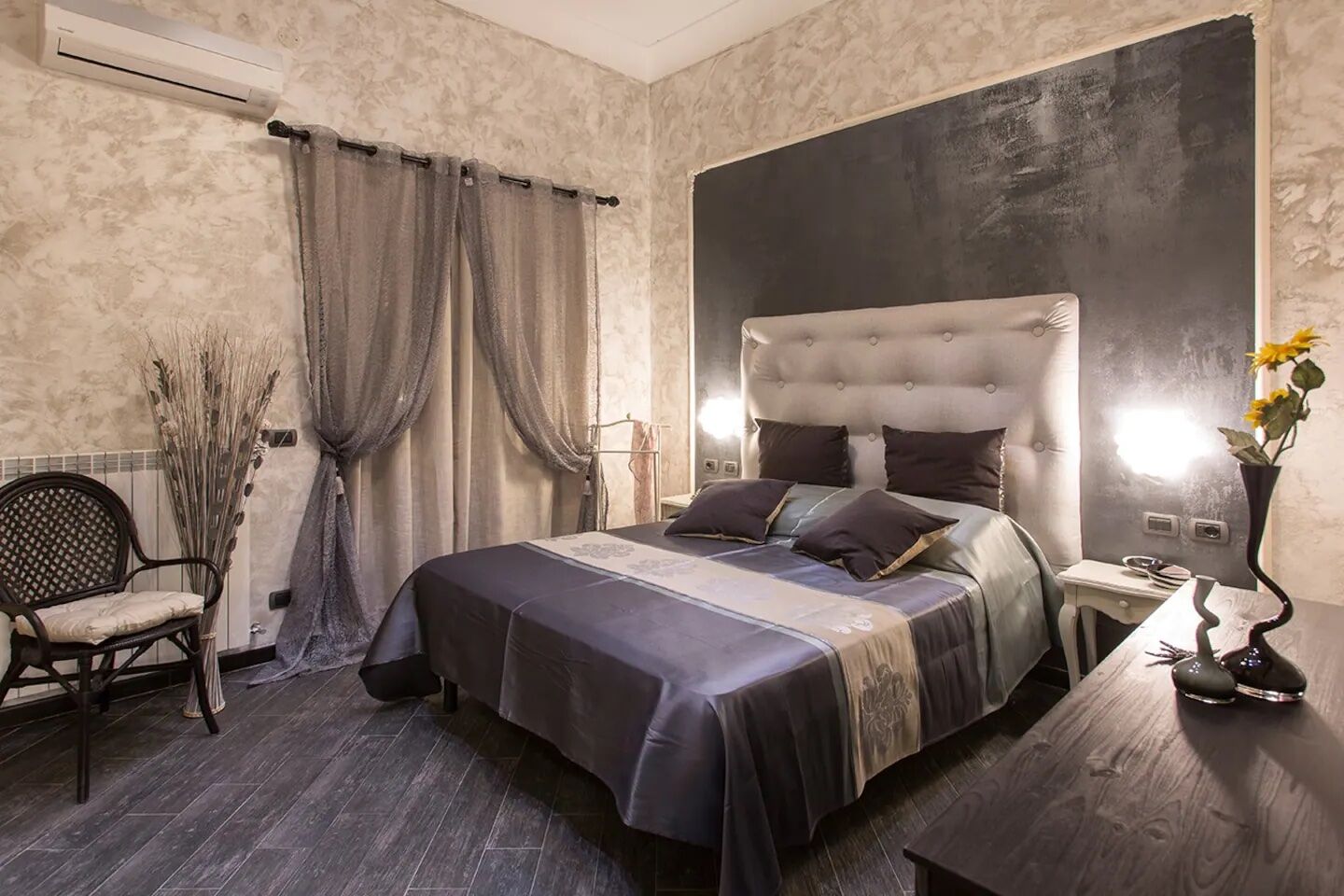 Villa Penelope comprises two rental properties that are connected by a communal garden. The outdoor area is furnished with two hydromassage swimming pools, an outdoor kitchen, a barbecue, and a large wood-burning oven. This deluxe Airbnb Amalfi Coast is situated a short drive out of Praiano and provides uninterrupted sea views. The hosts offer a pizza party upon arrival and can set you up with local limoncello and vineyard connections.
Fifteen guests, six bedrooms
Price: $780 per night
Villa Eris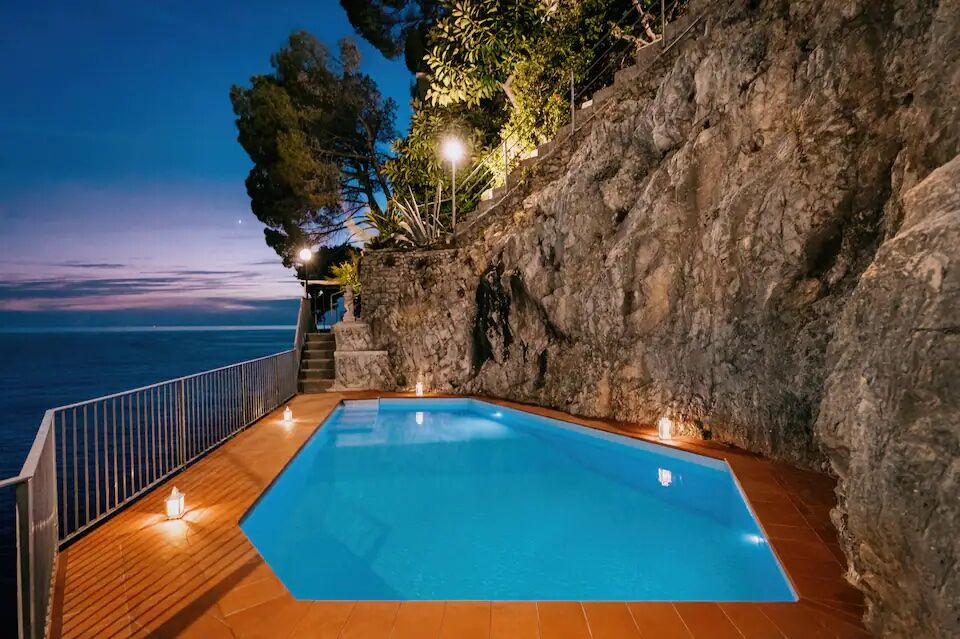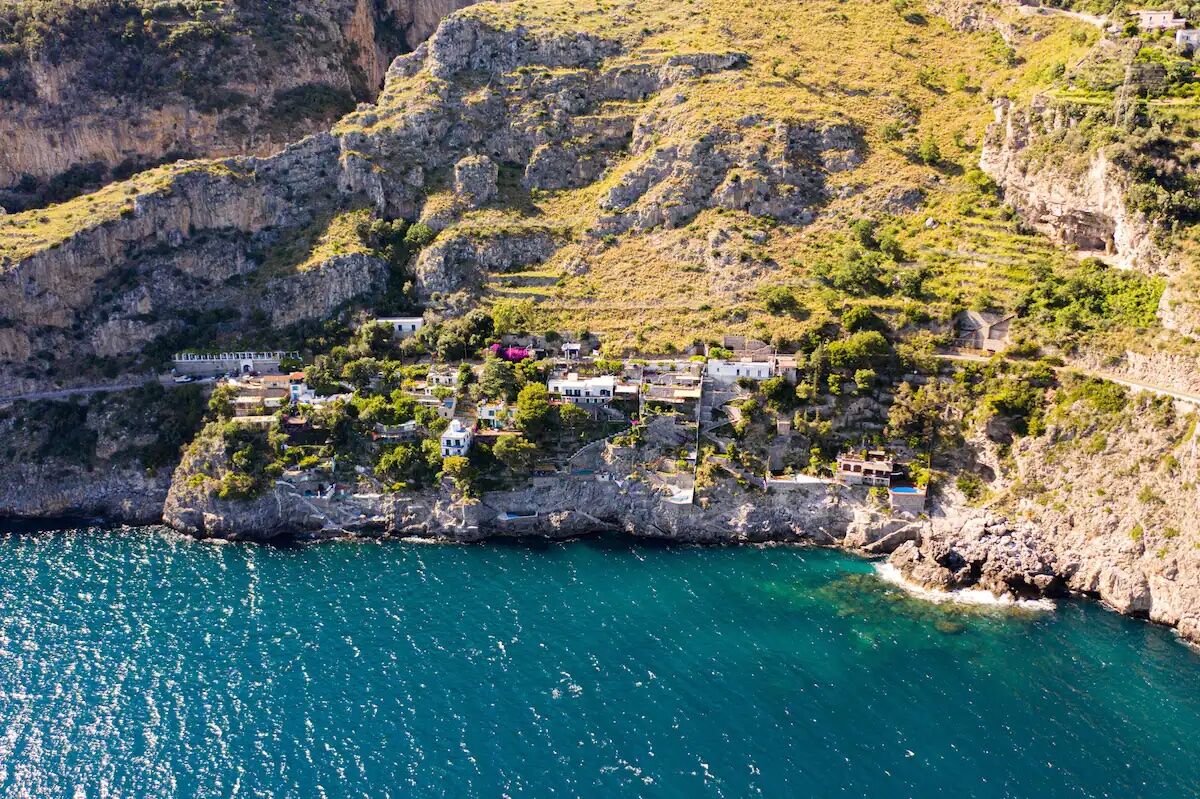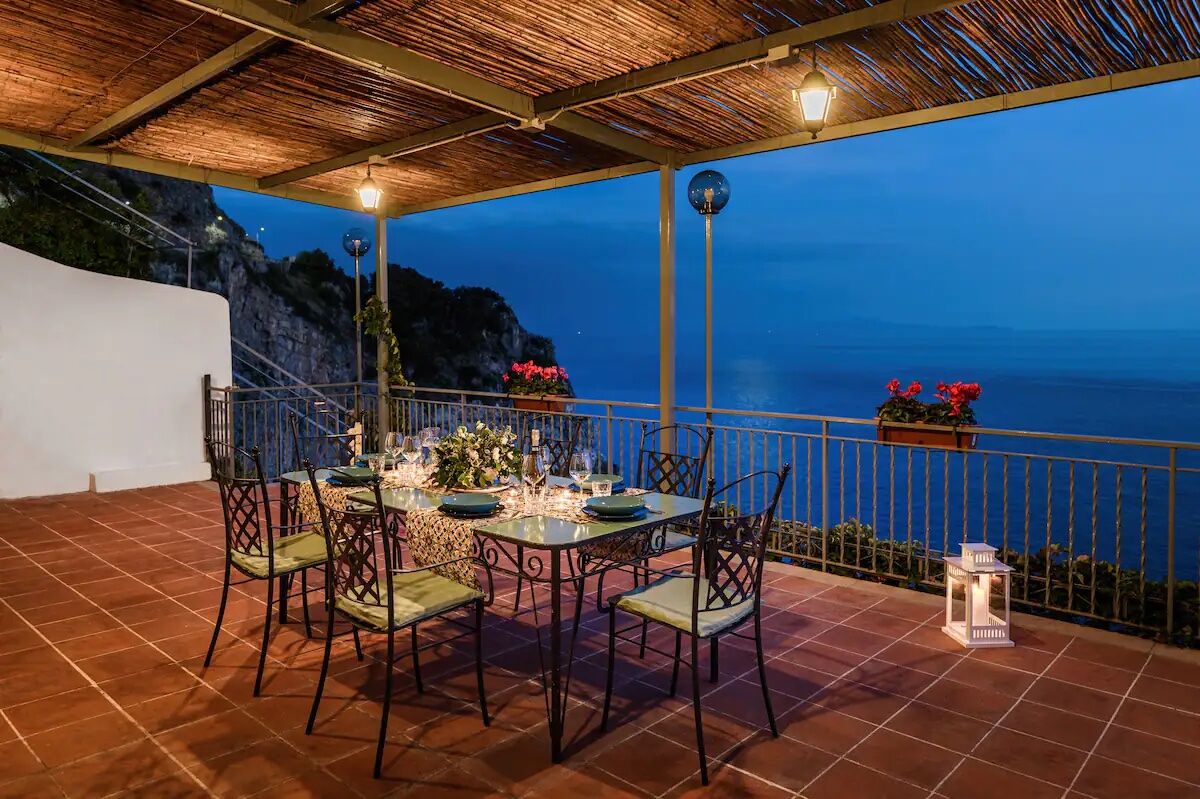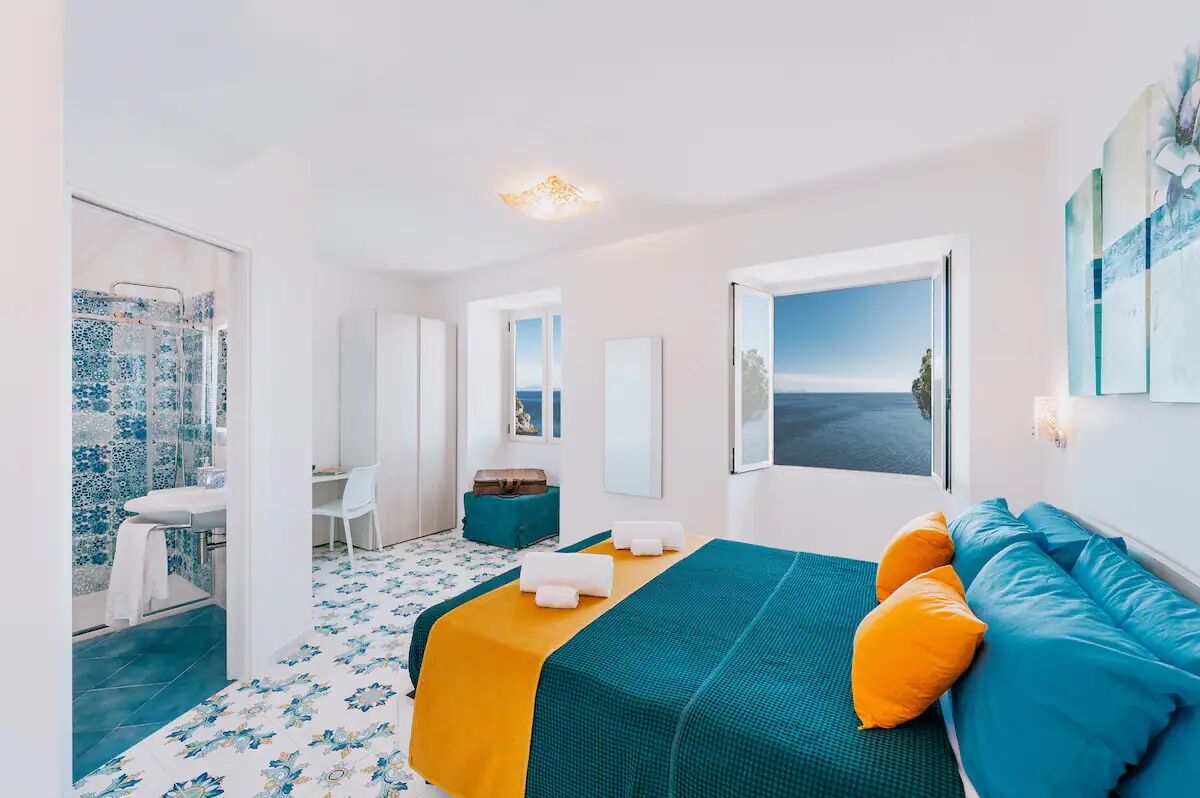 This utterly unique Airbnb in Praiano, Italy, clings to the coastal cliffs outside of town and is a popular choice for destination weddings. A long staircase weaves its way down to the private pool before depositing you at the ocean – where you can arrange to get picked up for boat tours. Interiors are bright and airy with intricate Mediterranean tiling and multiple terraces to maximize those sea views.
Twelve guests, six bedroomsPrice: $1,435 per night
More like this
What did you think of this story?