Top Airbnbs in Edinburgh in the Old City, New City, and Circus Lane
Scotland's capital city of Edinburgh is known for its historic sites and attractions, rich history and UNESCO World Heritage sites, and for being the birthplace of the Harry Potter books. So, Edinburgh is no stranger to the world of travel. From medieval Old Town to New Town to the lively Circus Lane, Edinburgh has plenty of adventures to get into and things to see. Check out these Airbnbs in Edinburgh that put you within walking distance of everything including restaurants, shops, pubs, and more.
We hope you love the Airbnb Edinburgh, Scotland, vacation rentals we recommend! Just so you know, Matador may collect a small commission from the links on this page if you decide to book a stay. Listed prices are accurate as of the time of publication.
Edinburgh Airbnbs in New Town
Spacious two-bedroom apartment near tourist attractions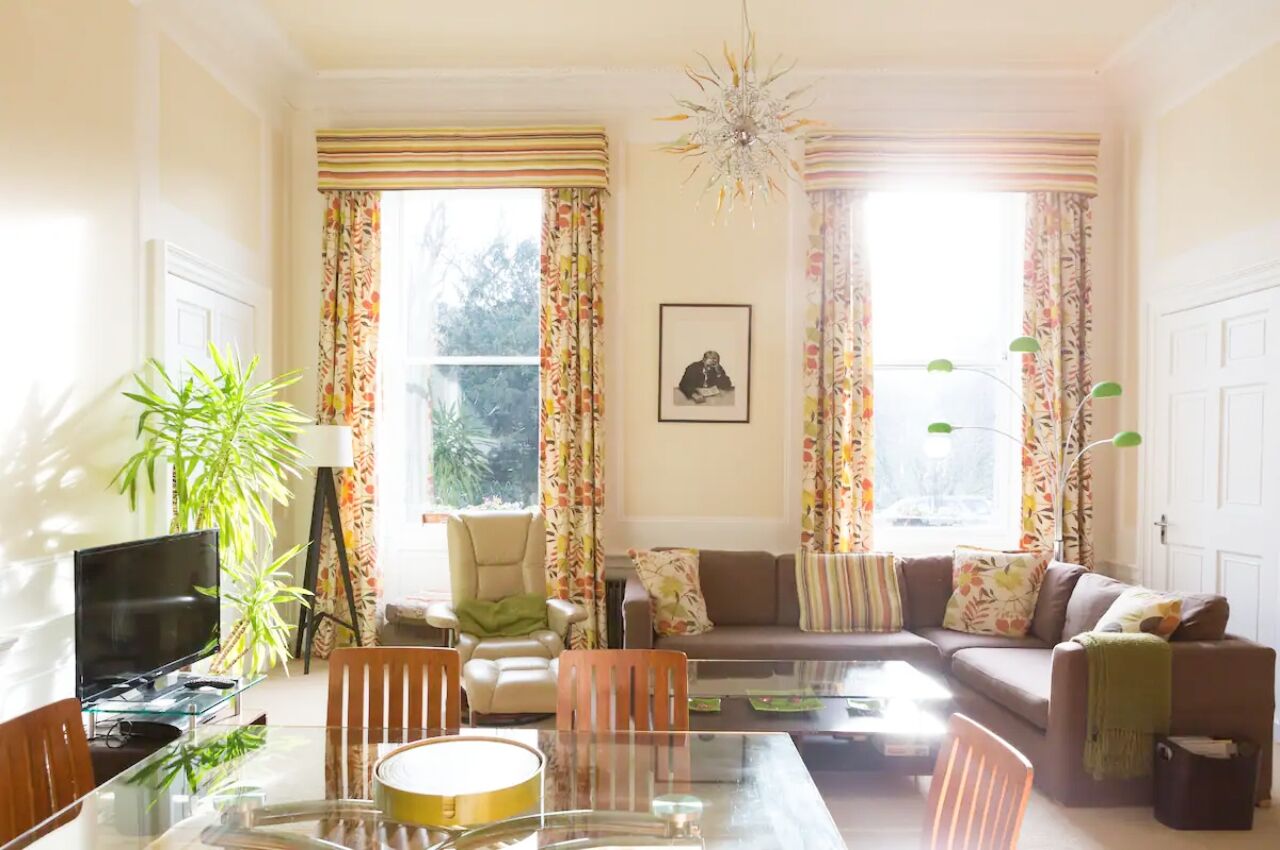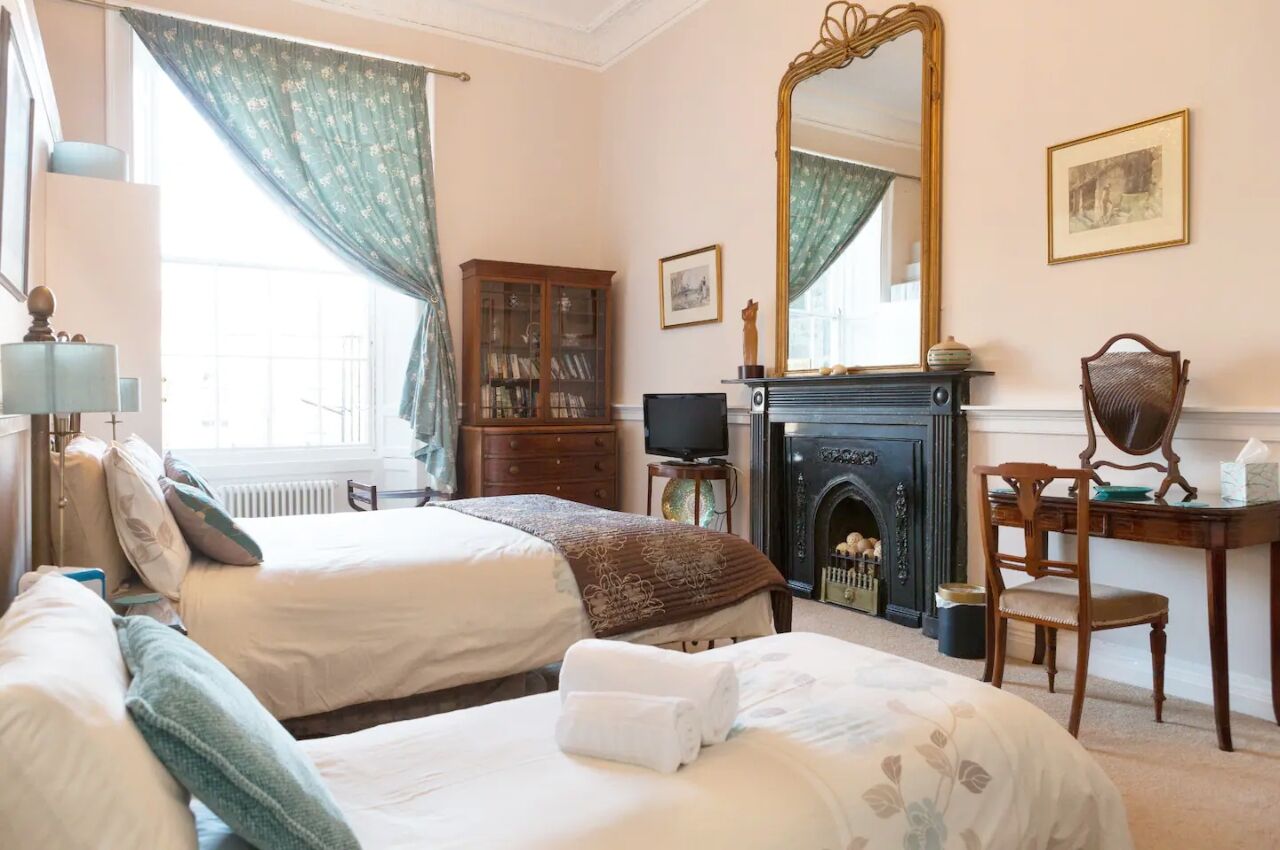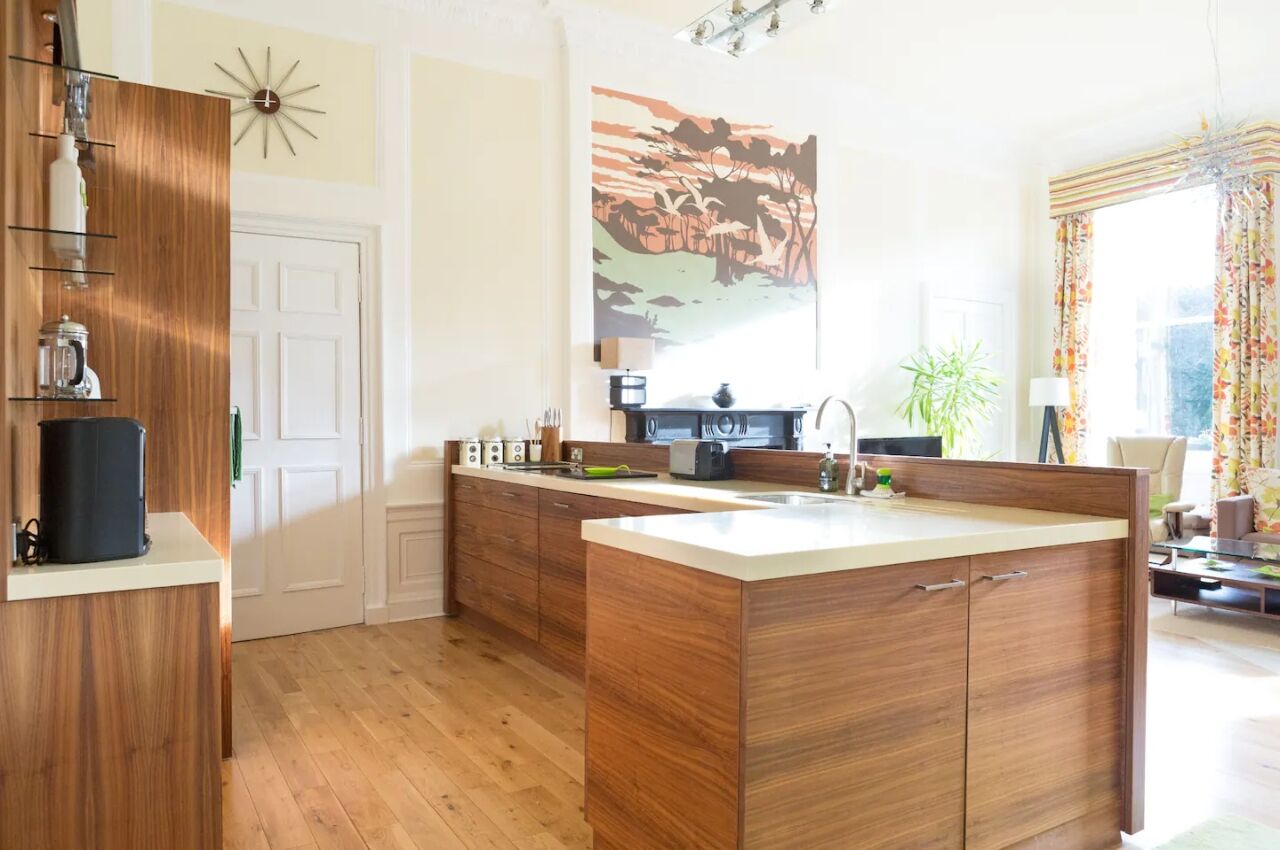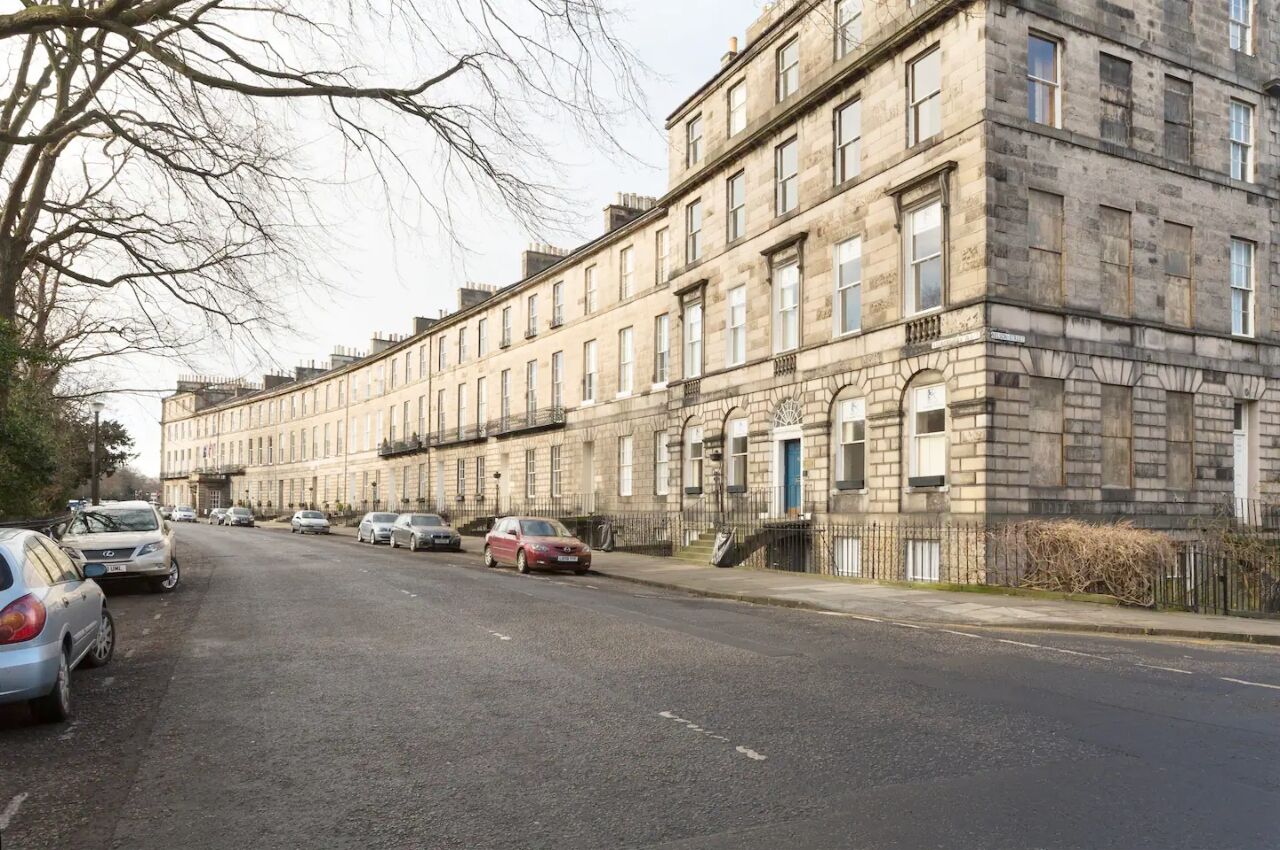 This Airbnb in Edinburgh is a two-bedroom apartment in a quiet but central area within walking distance of most tourist attractions. The spacious apartment has a bright, open living area with large windows, a fireplace, and a fully equipped kitchen. The apartment is five minutes from Prince Street and 15 minutes from Edinburgh Castle.
Five guests, two bedrooms
Price: $138 per night
Thistle One apartment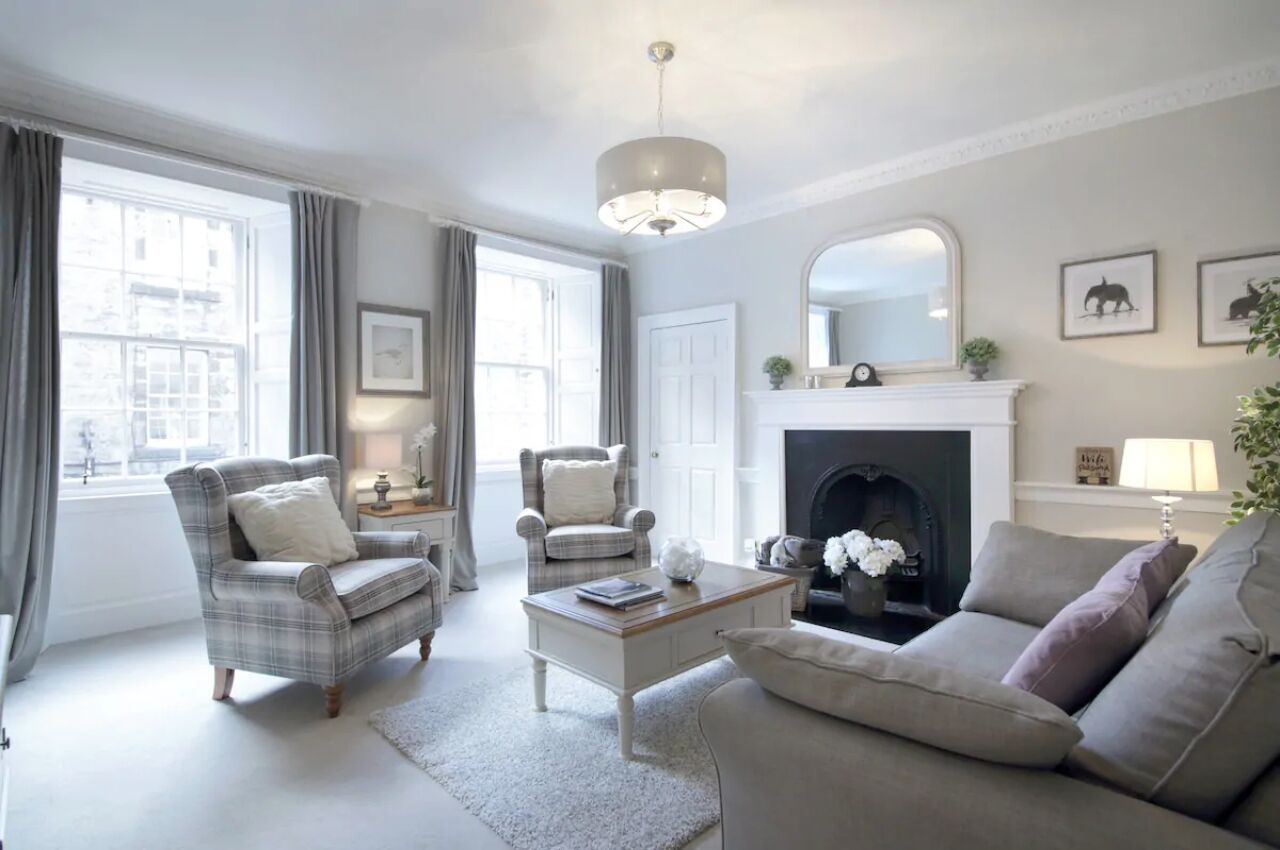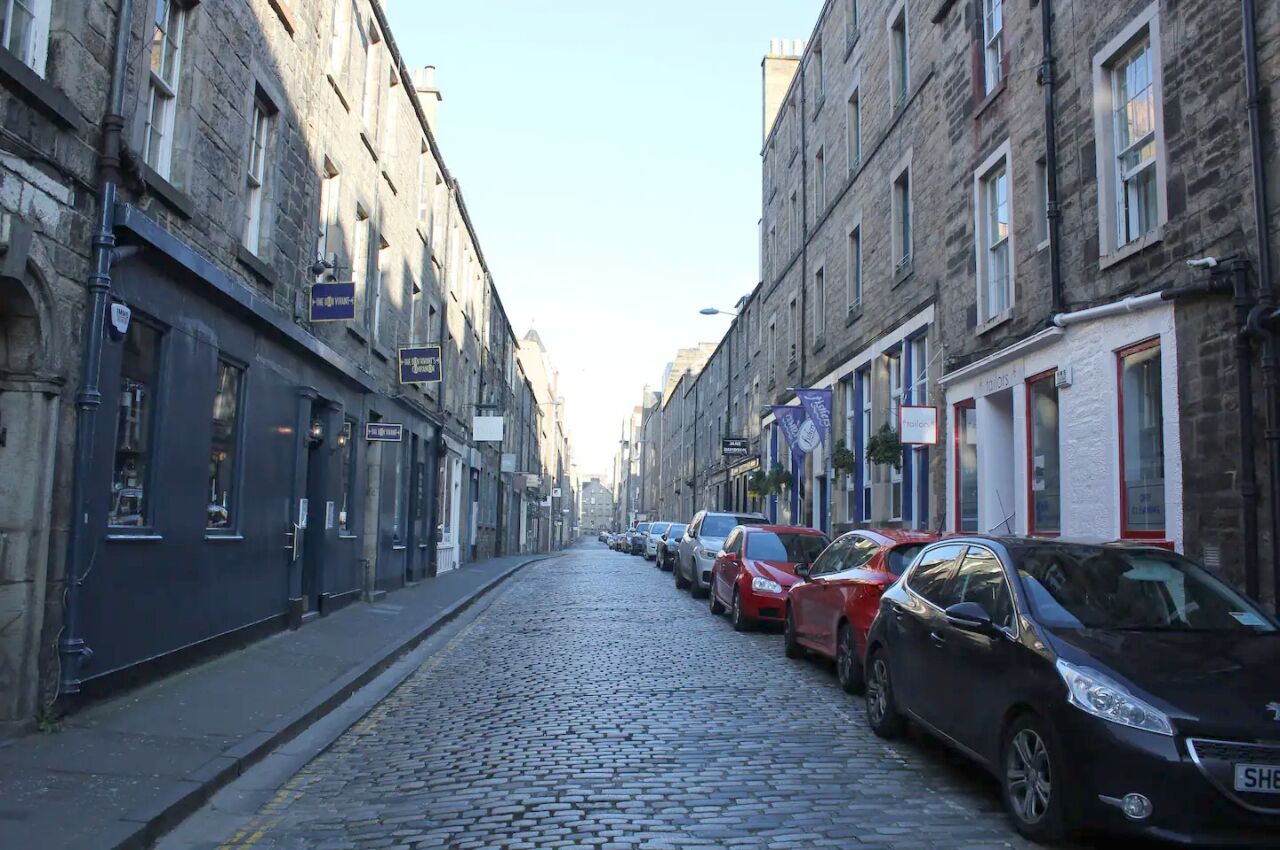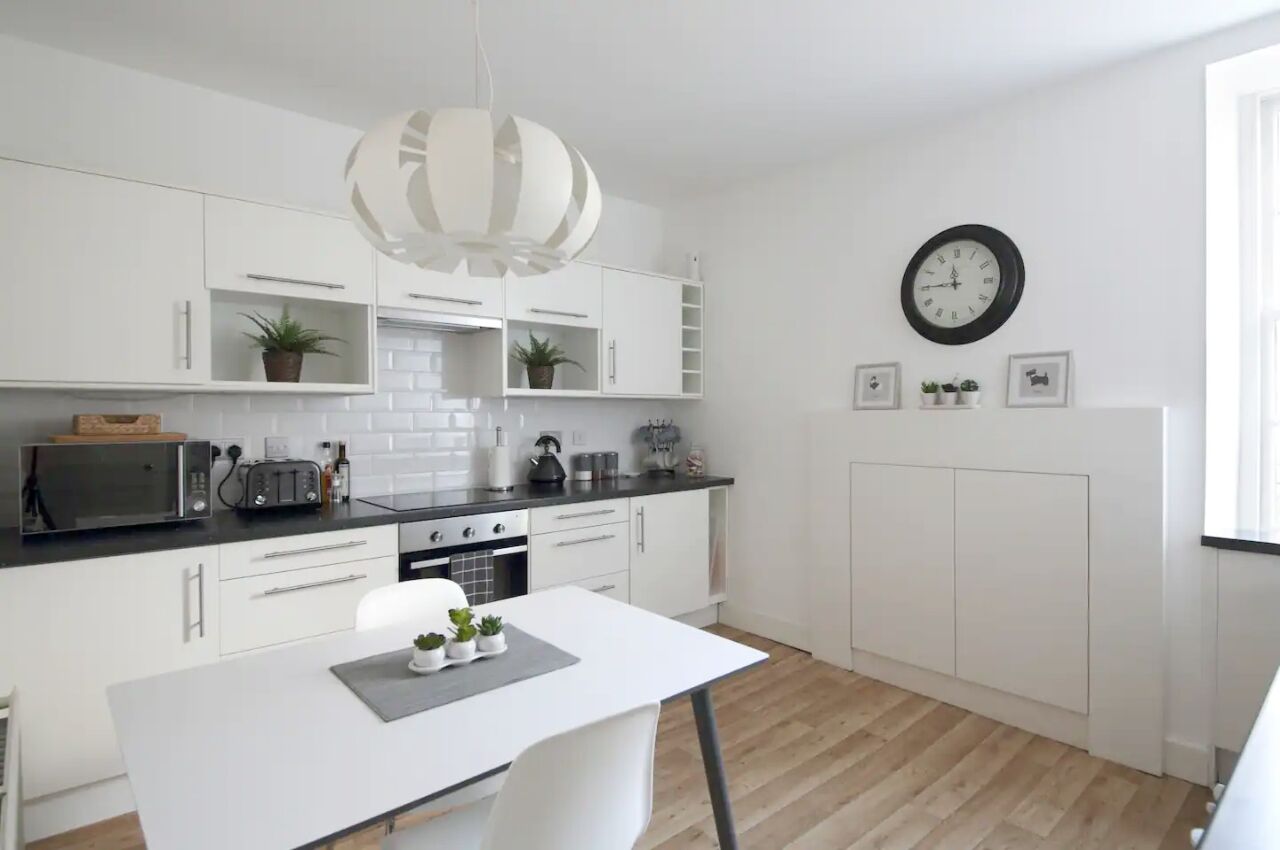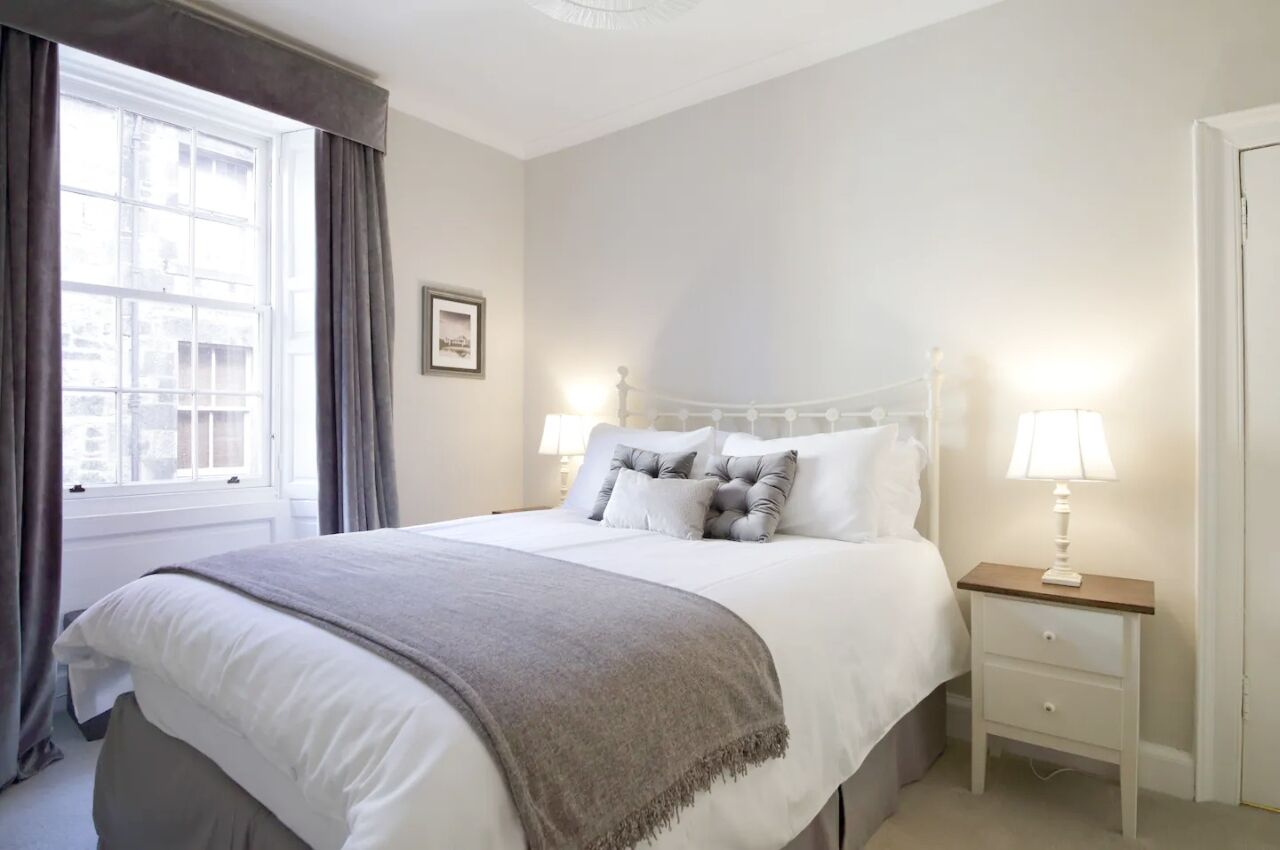 Check out this ideal unit suitable for solo travelers or couples. This sleek and cozy flat is right in the heart of the city and just minutes away from historical sites. The apartment features a spacious living area with a fireplace and large windows that bring in a lot of light. The kitchen area is fully equipped and has everything you need for a home-cooked dinner. This flat is less than a 10-minute walk from the Waverley Train Station and a 10-minute walk to Edinburgh Castle, Royal Mile, and other historic sites in the neighborhood.
Two guests, one bedroom
Price: $205 per night
Gorgeous converted flat in historic building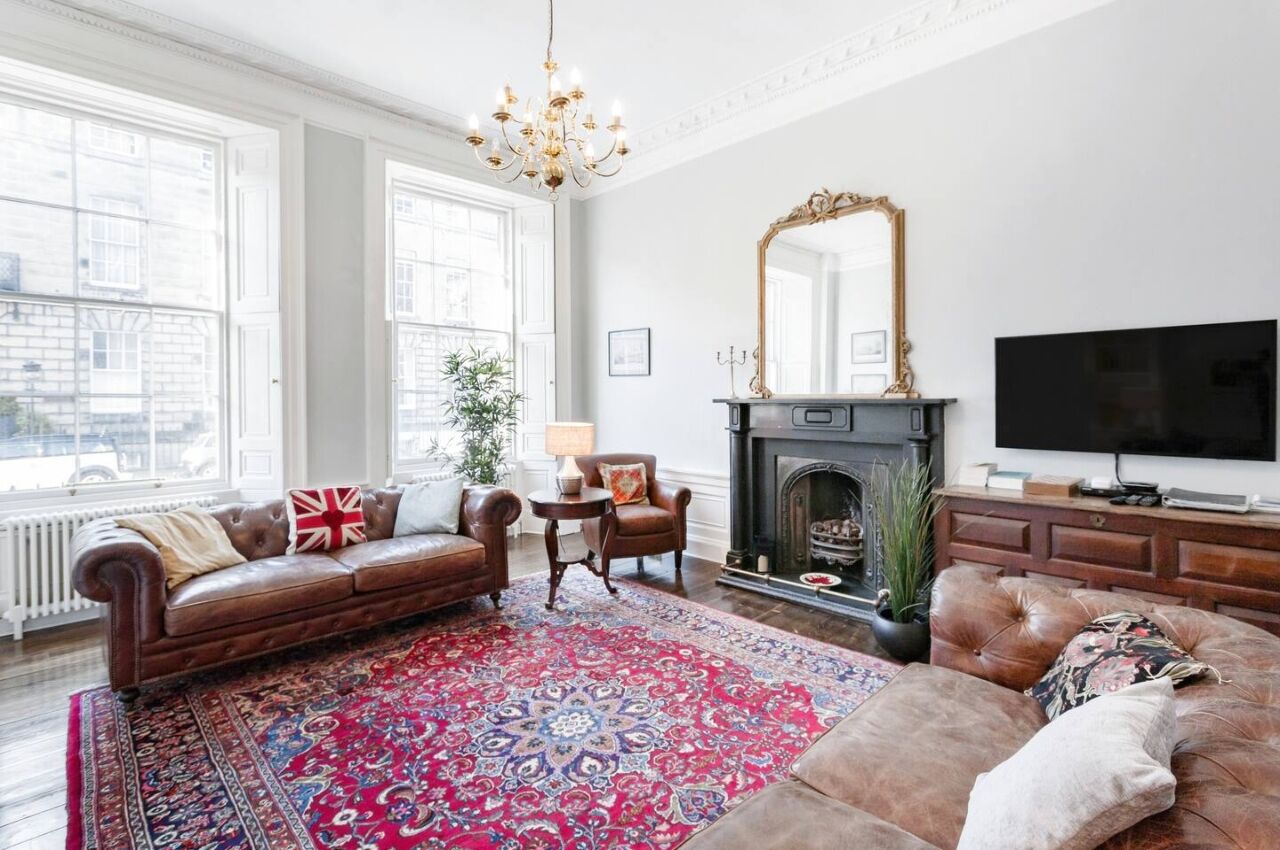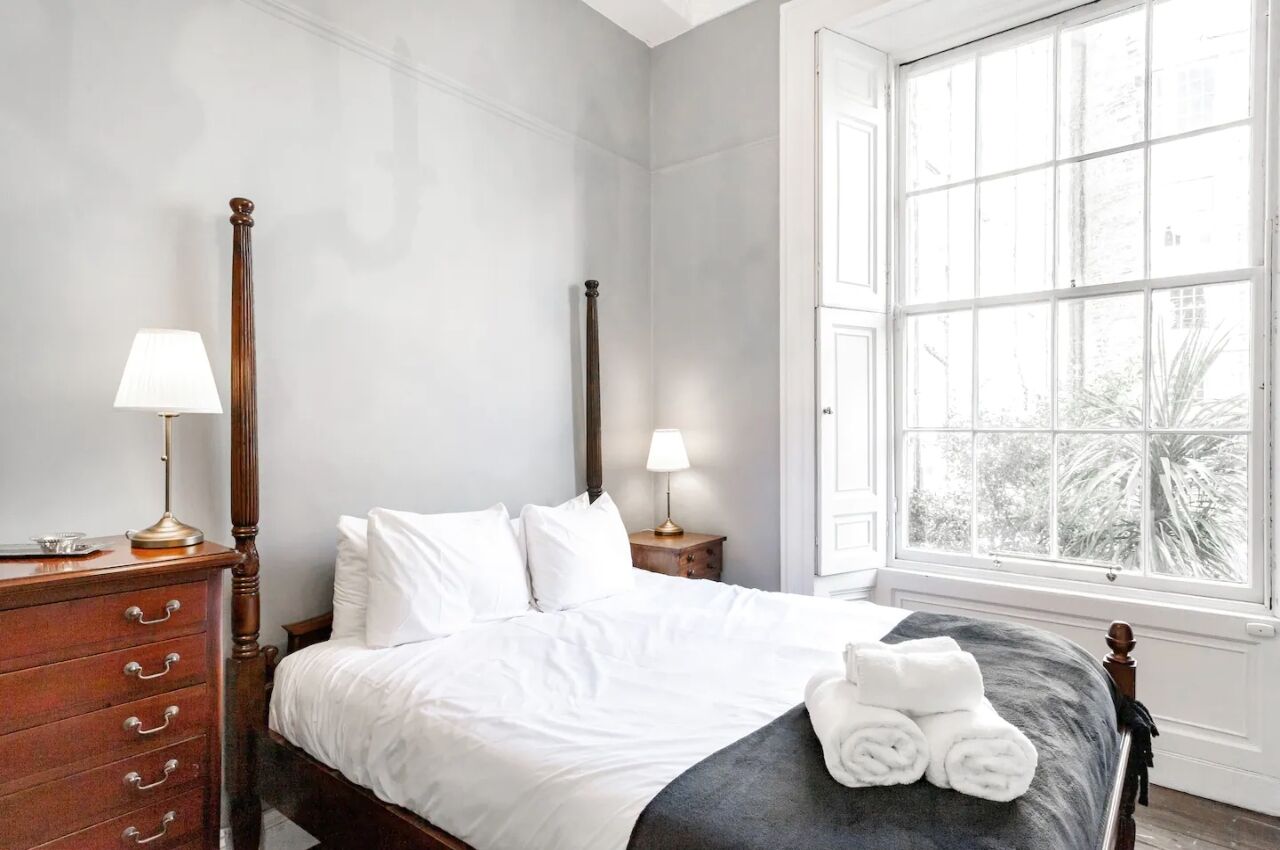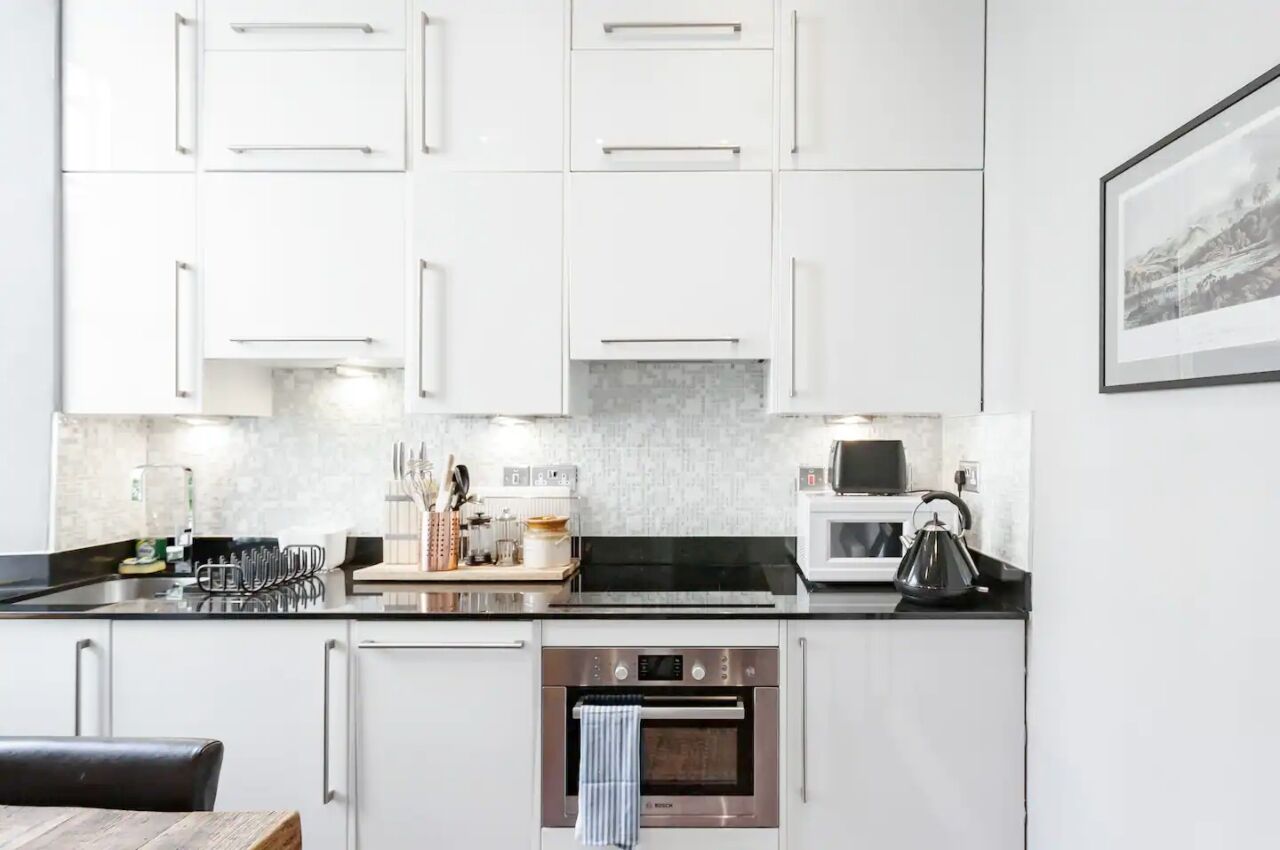 Immerse yourself in this historic Airbnb in Edinburgh's New Town. The gorgeous flat is filled with style and vintage flavor and features a spacious living room area and, a dining area, a fully equipped kitchen. The apartment is near shops, sights, and other popular attractions.
Four guests, one bedroom
Price: $297 per night
Edinburgh Airbnbs in Old Town
Stylish updated Edinburgh flat with secret bedroom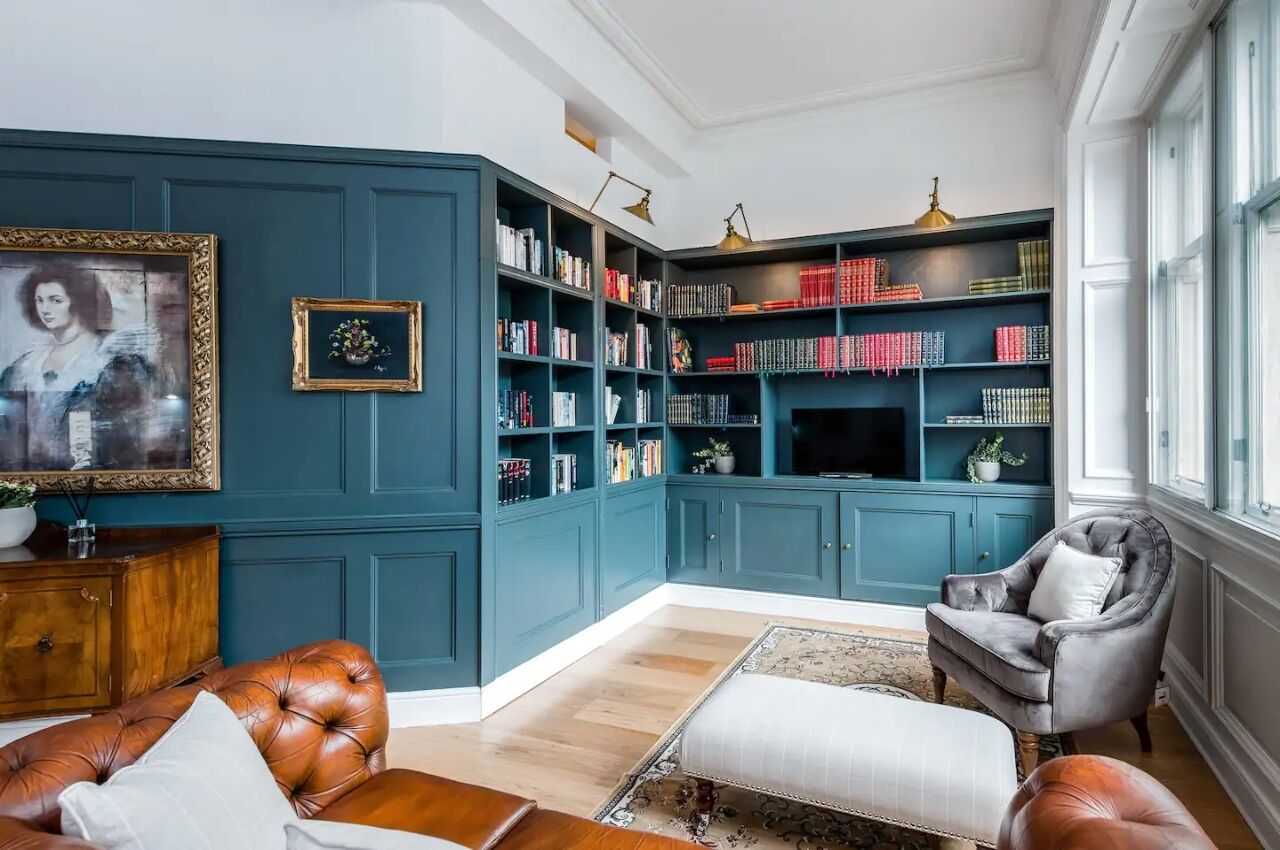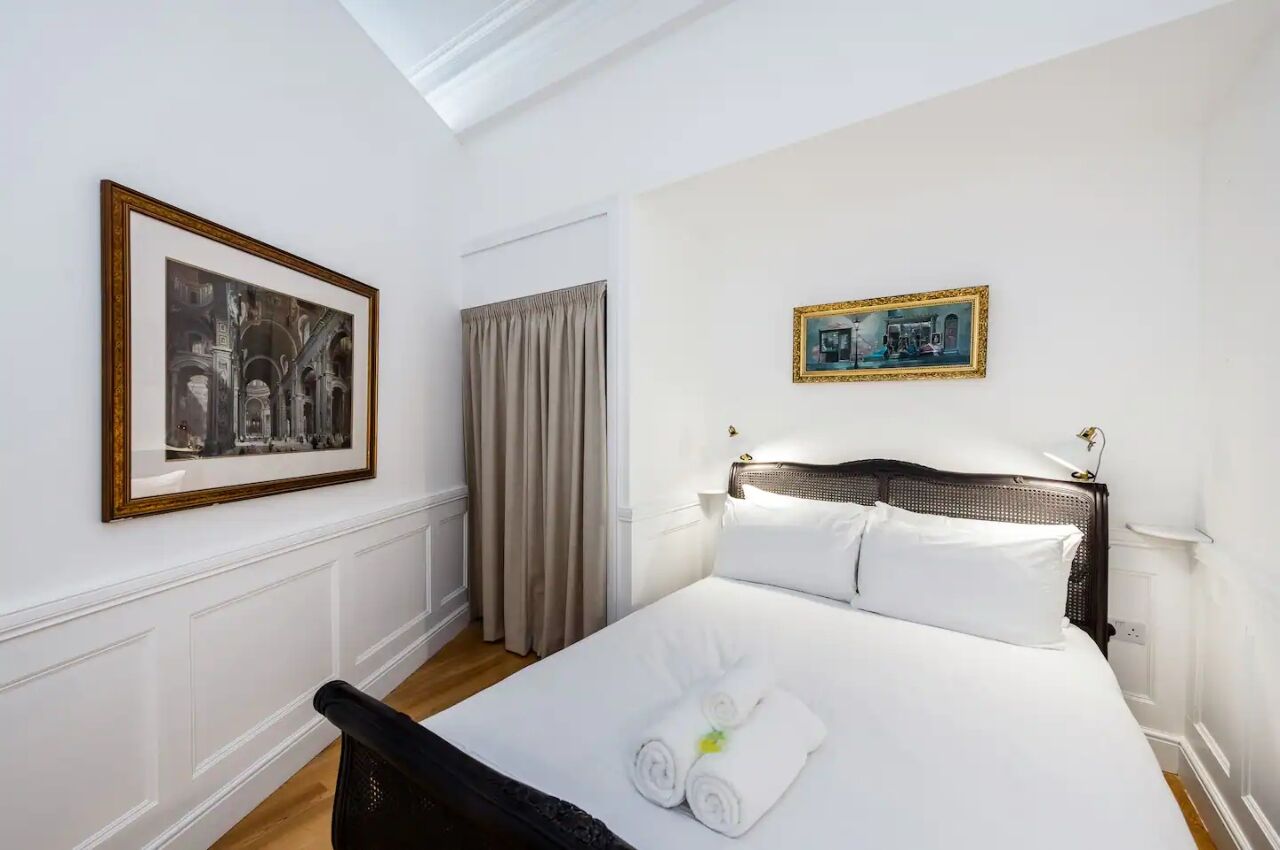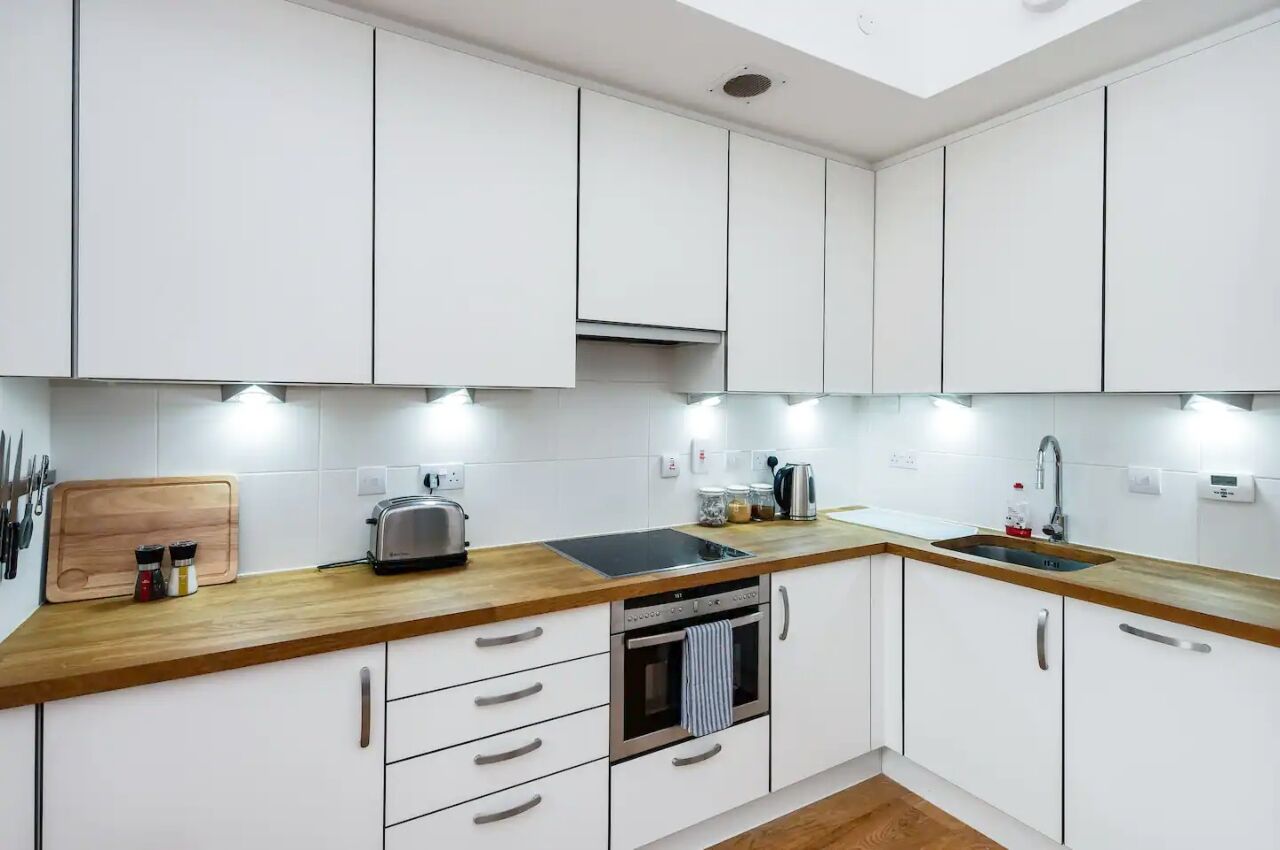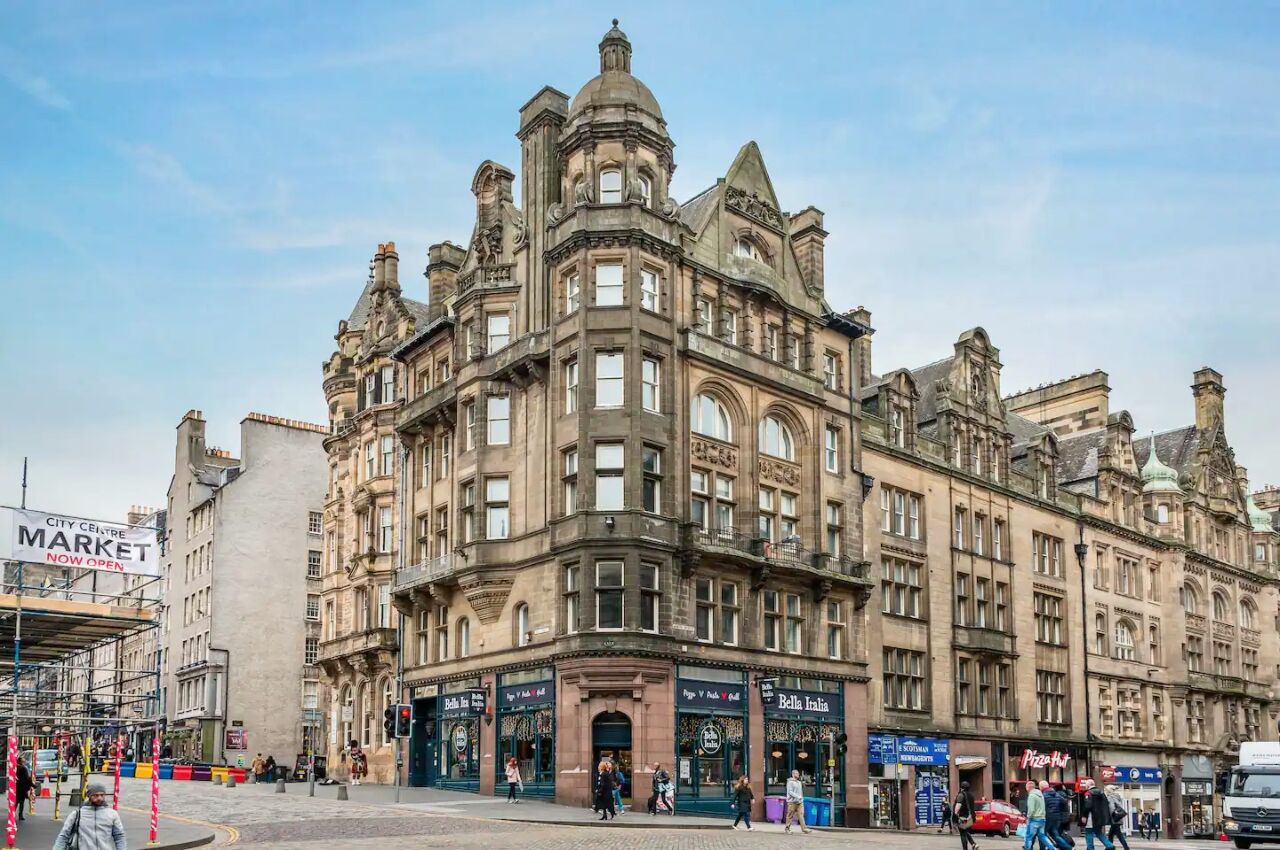 Indulge in this updated Airbnb in Edinburgh's Old Town with classic vintage charm. The unit has full panel walls with dark grey colors and bright wood finishes, as well as many antique charms. There is a spacious living room with a vintage bookcase with a secret door leading to the main suite, a full kitchen, and a small dining area.
Two guests, one bedroom
Price: $187 per night
Artsy flat with stunning view of historic Edinburgh streets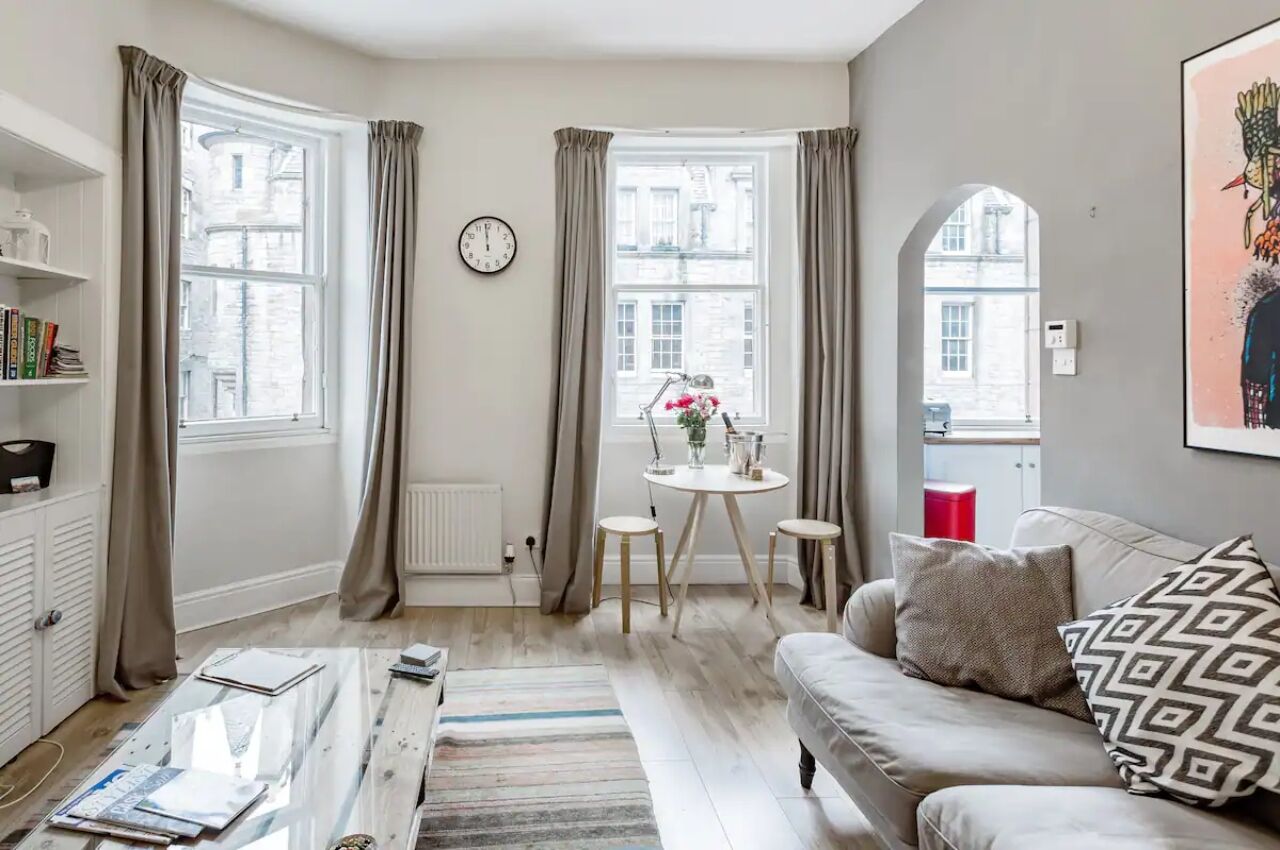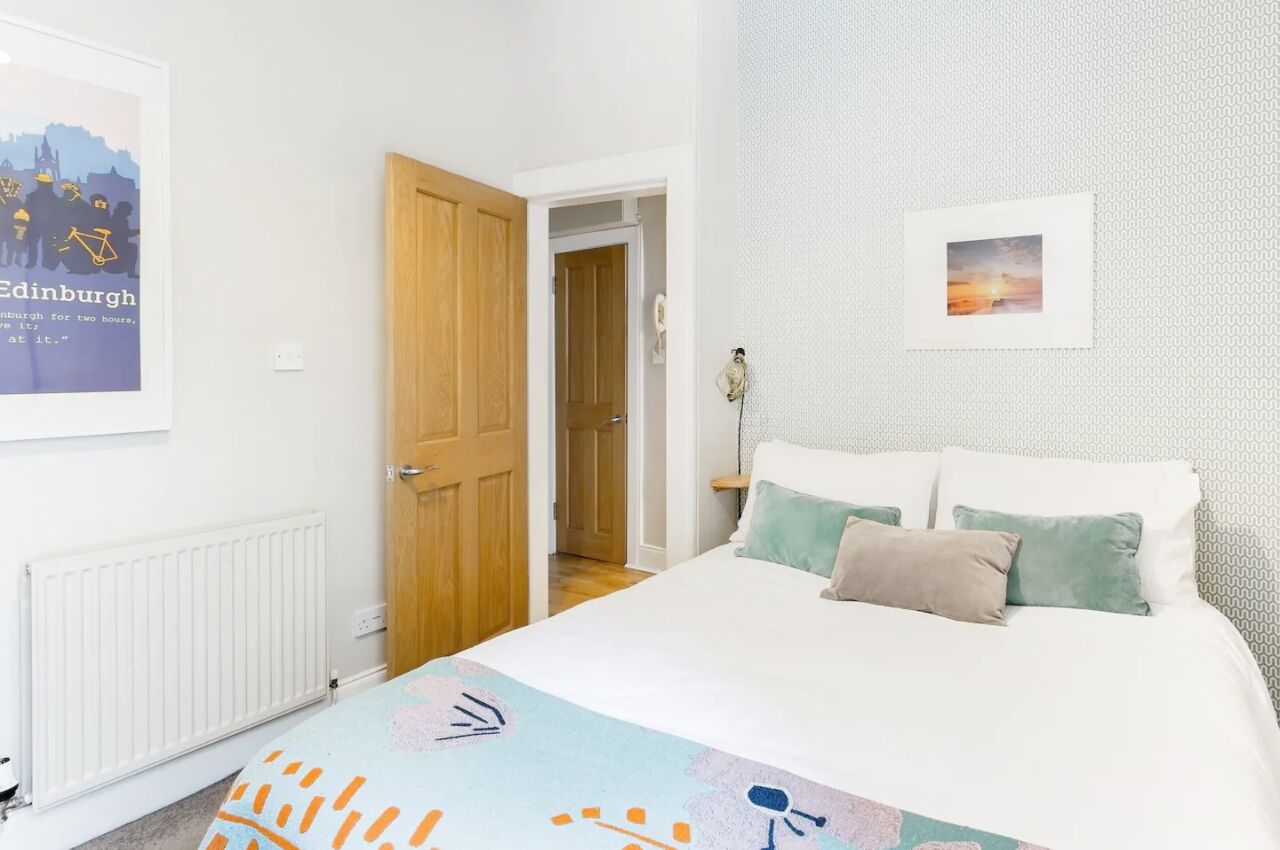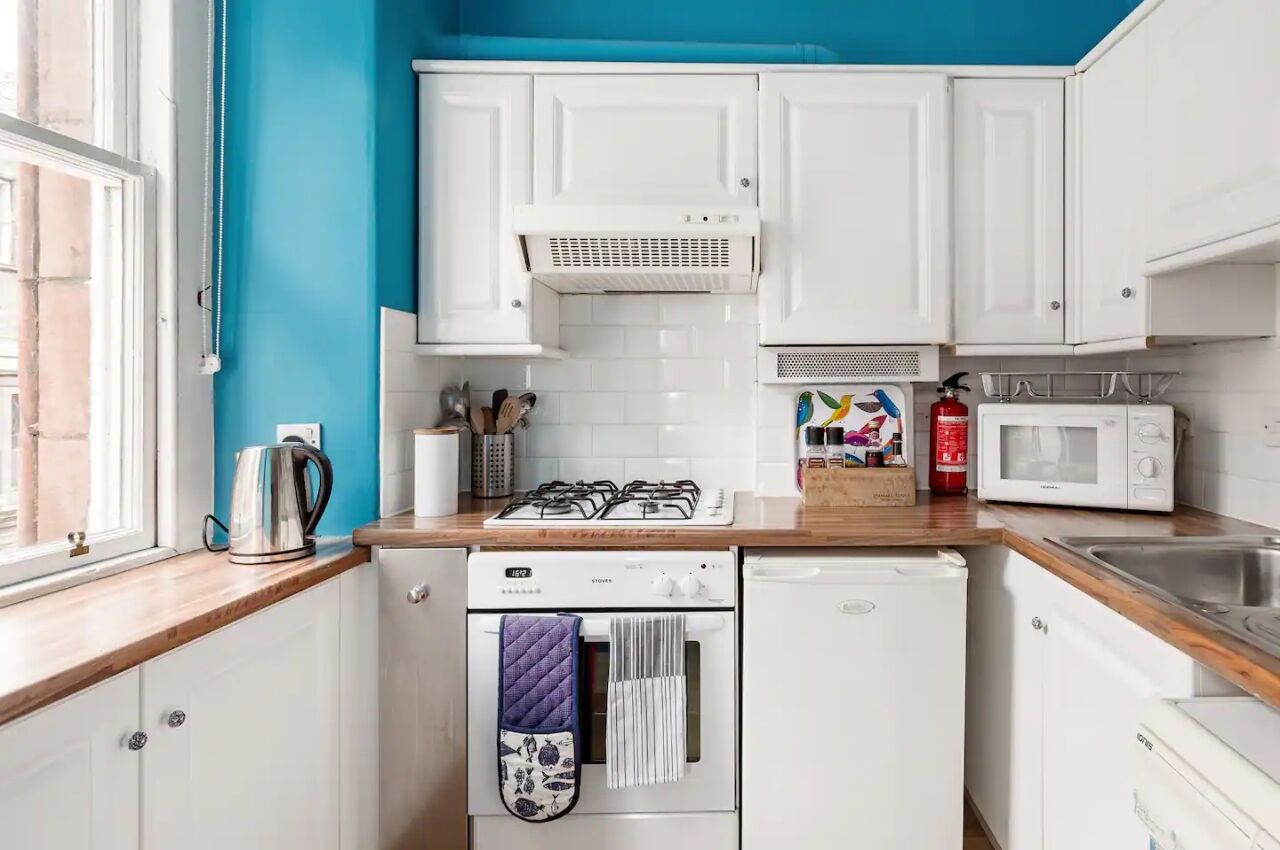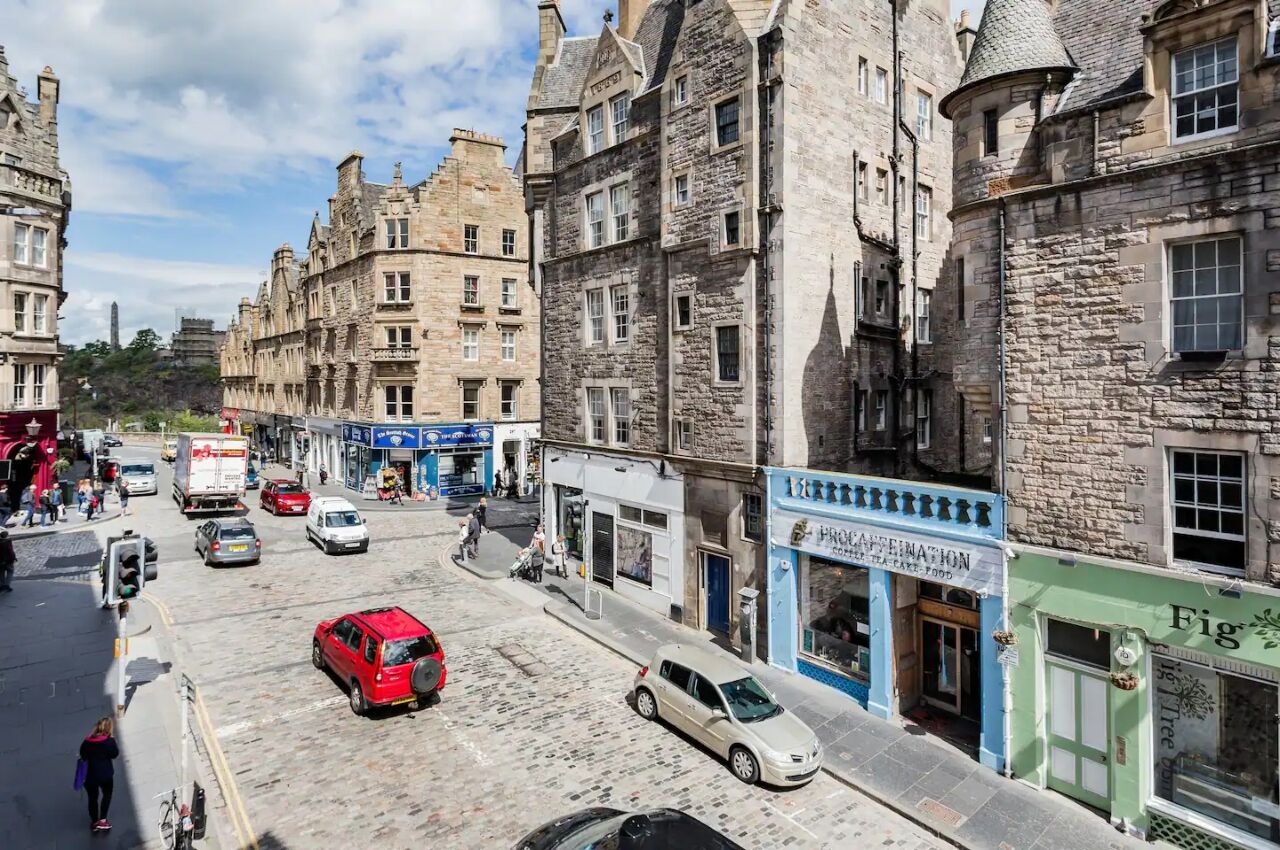 Sit back, relax, and watch the historic streets of Edinburgh at this bright and airy apartment. The flat has a spacious living room area with large windows where you can look down at the action below and there is a full kitchen, a full bathroom, and a half bathroom. The flat is on St. Mary's Street, which features shops, cafes, and restaurants and is next to The Royal Mile.
Two guests, one bedroom
Price: $133 per night
Colorful apartment with views of The Royal Mile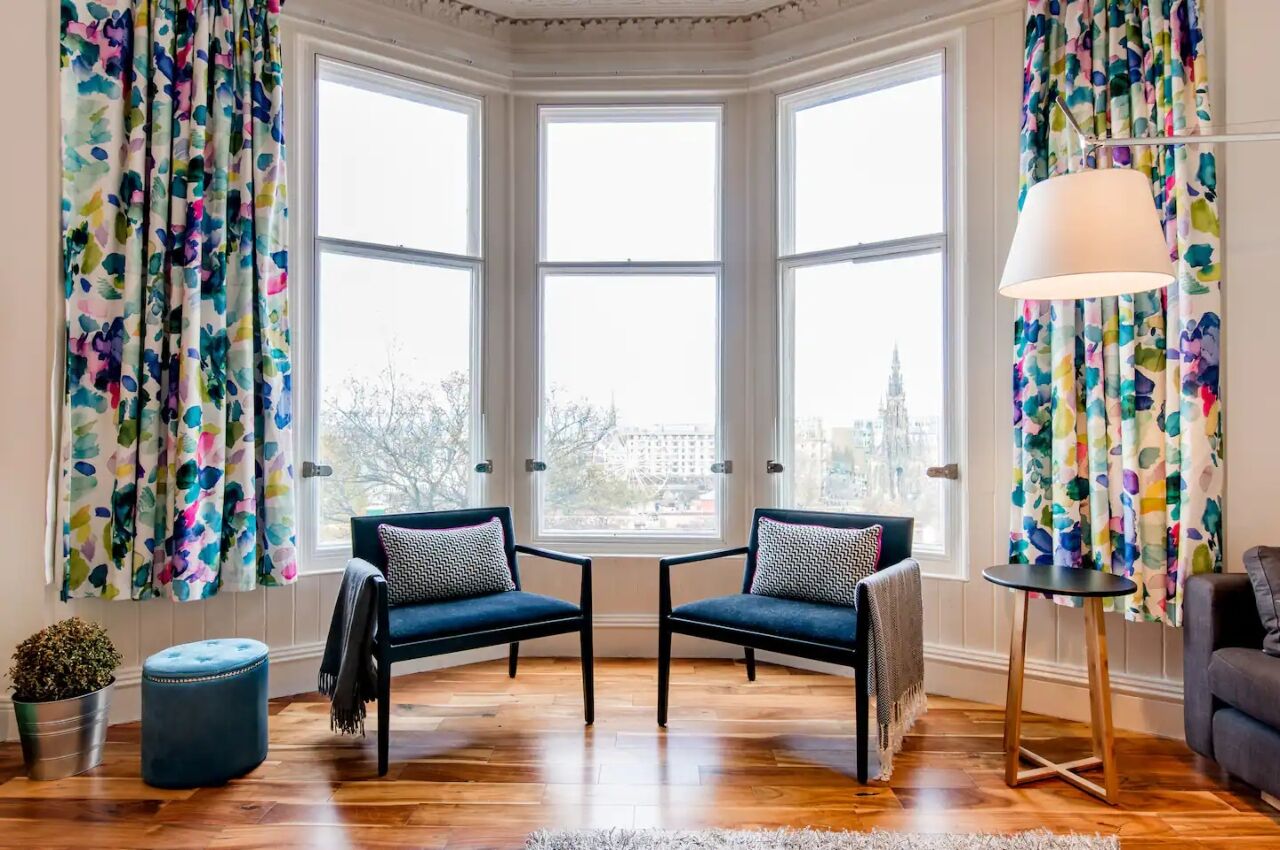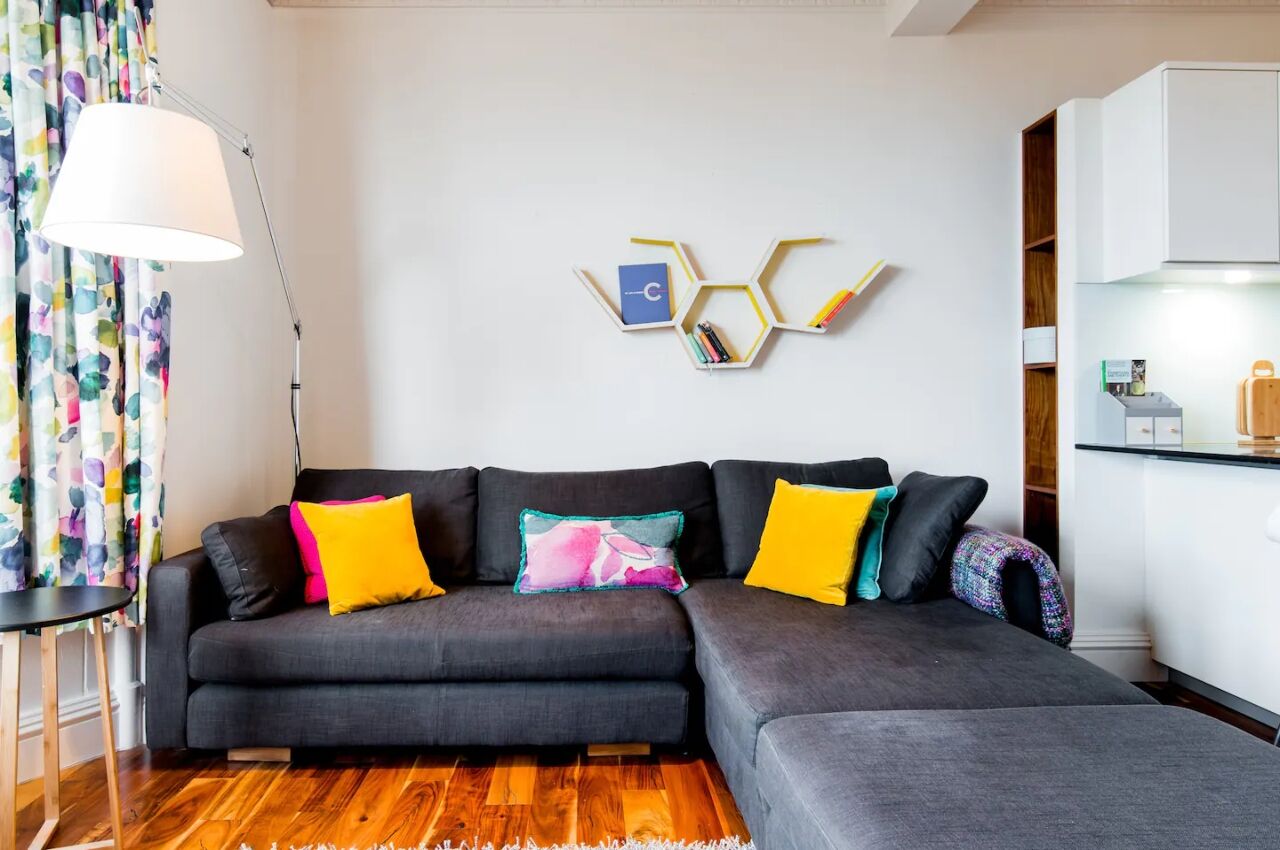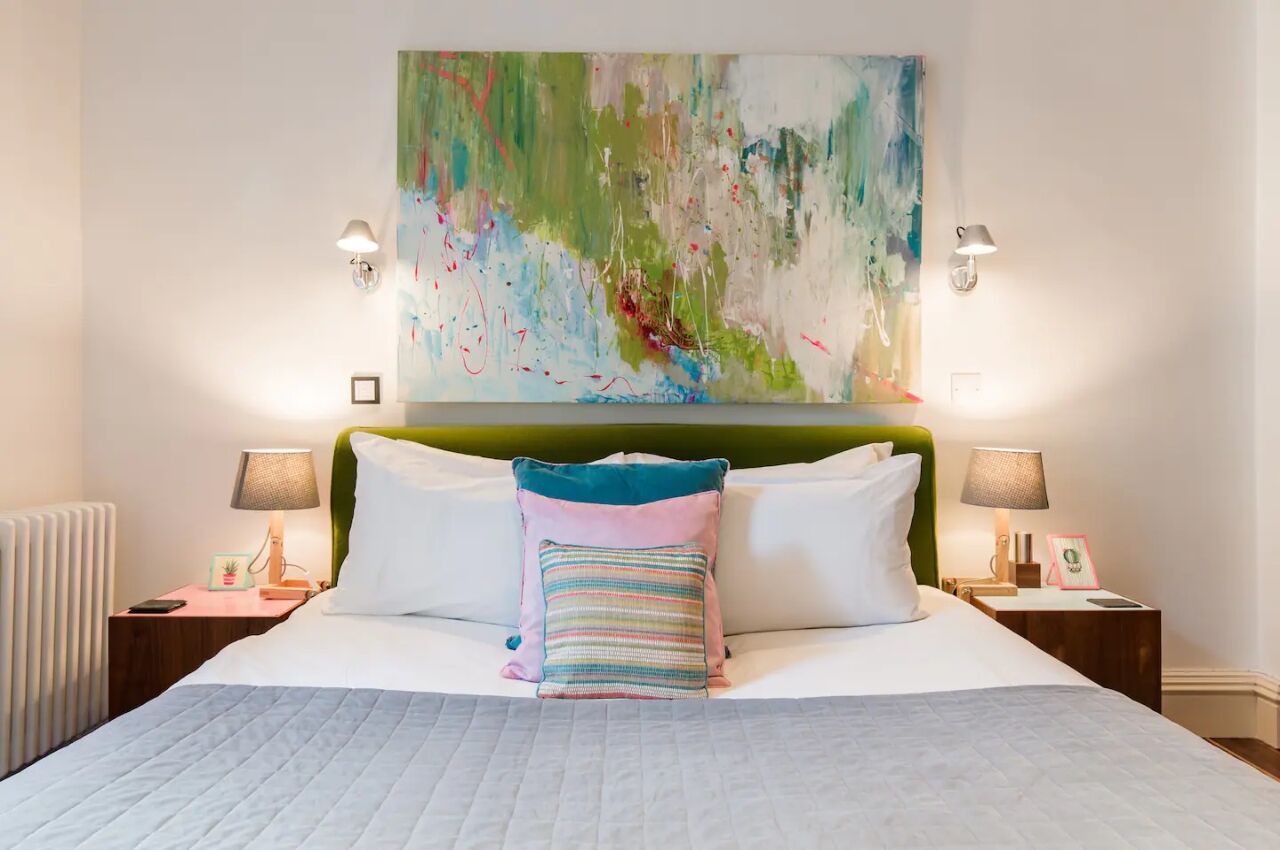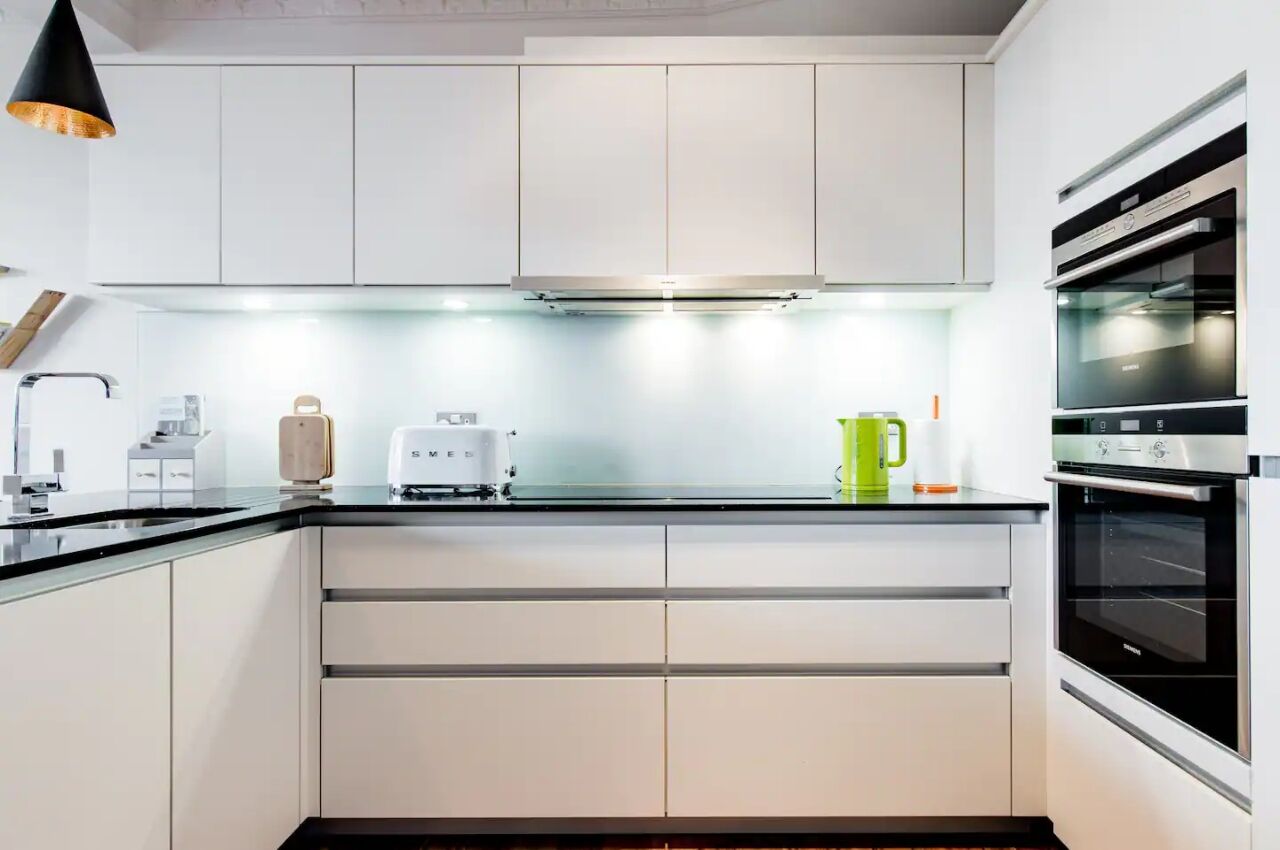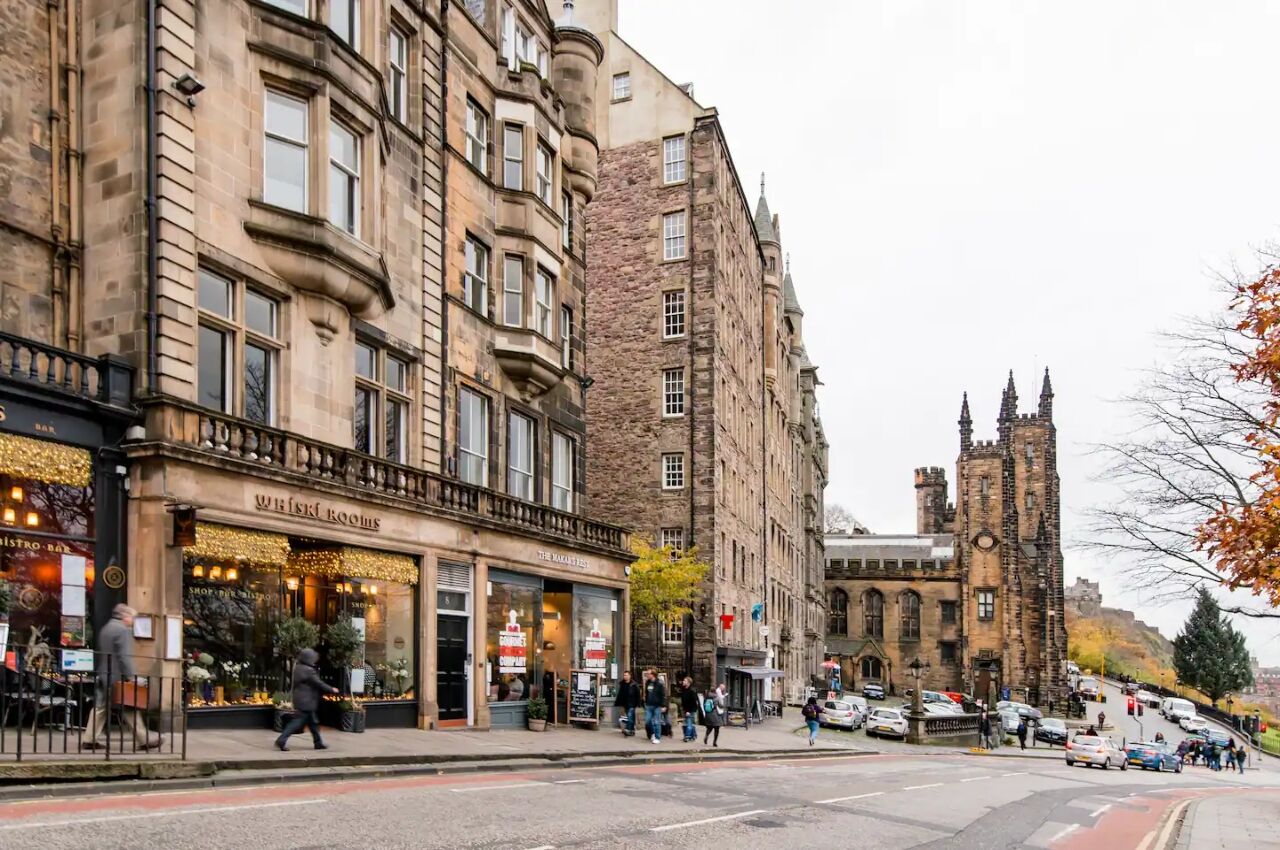 This vibrant and colorful flat could be your new home away from home while in Scotland. This colorful Edinburgh Airbnb has stunning views from the large windows in the spacious living room, a fully equipped kitchen with a breakfast table and dining area, and a study with a queen-sized bed.
Four guests, one bedroom
Price: $272 per night
Edinburgh Airbnbs near Circus Lane
Unique private room in a converted wine cellar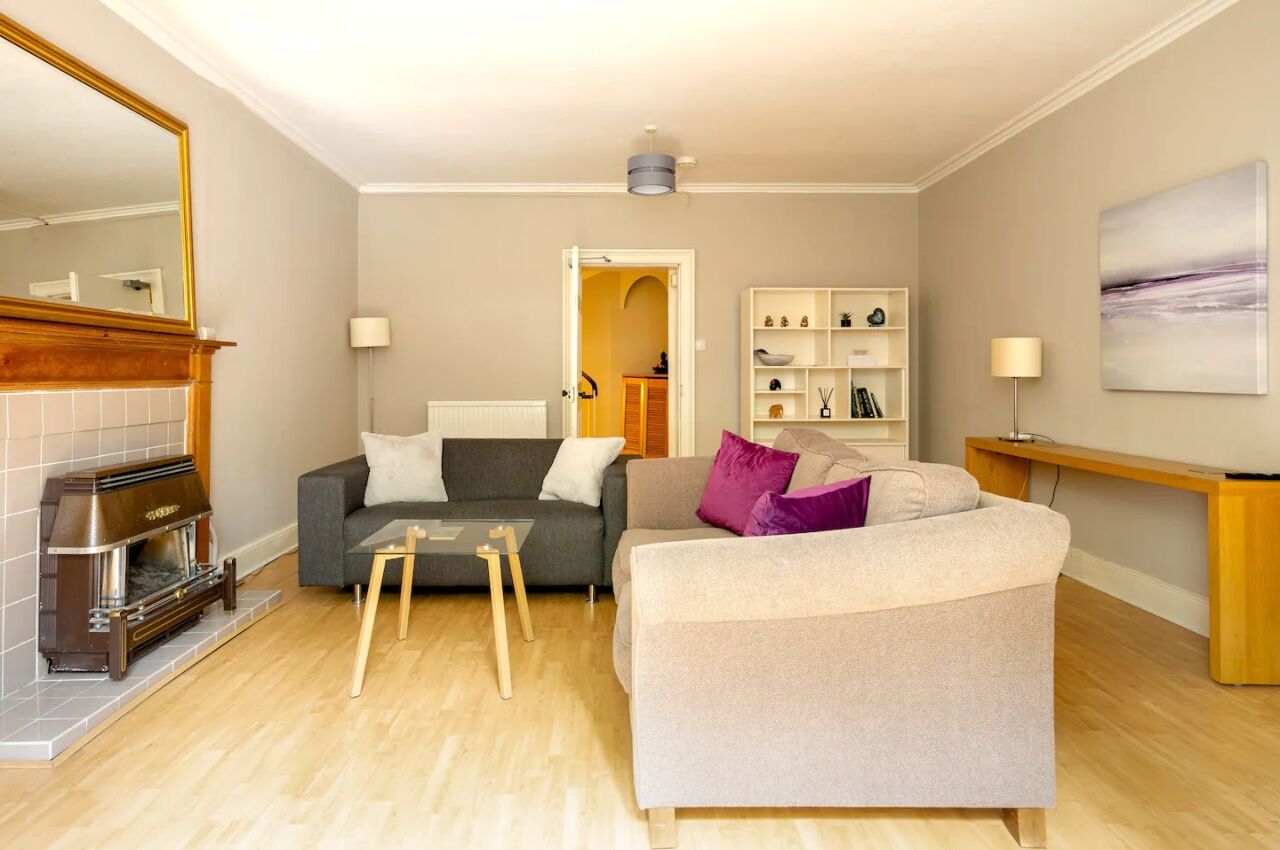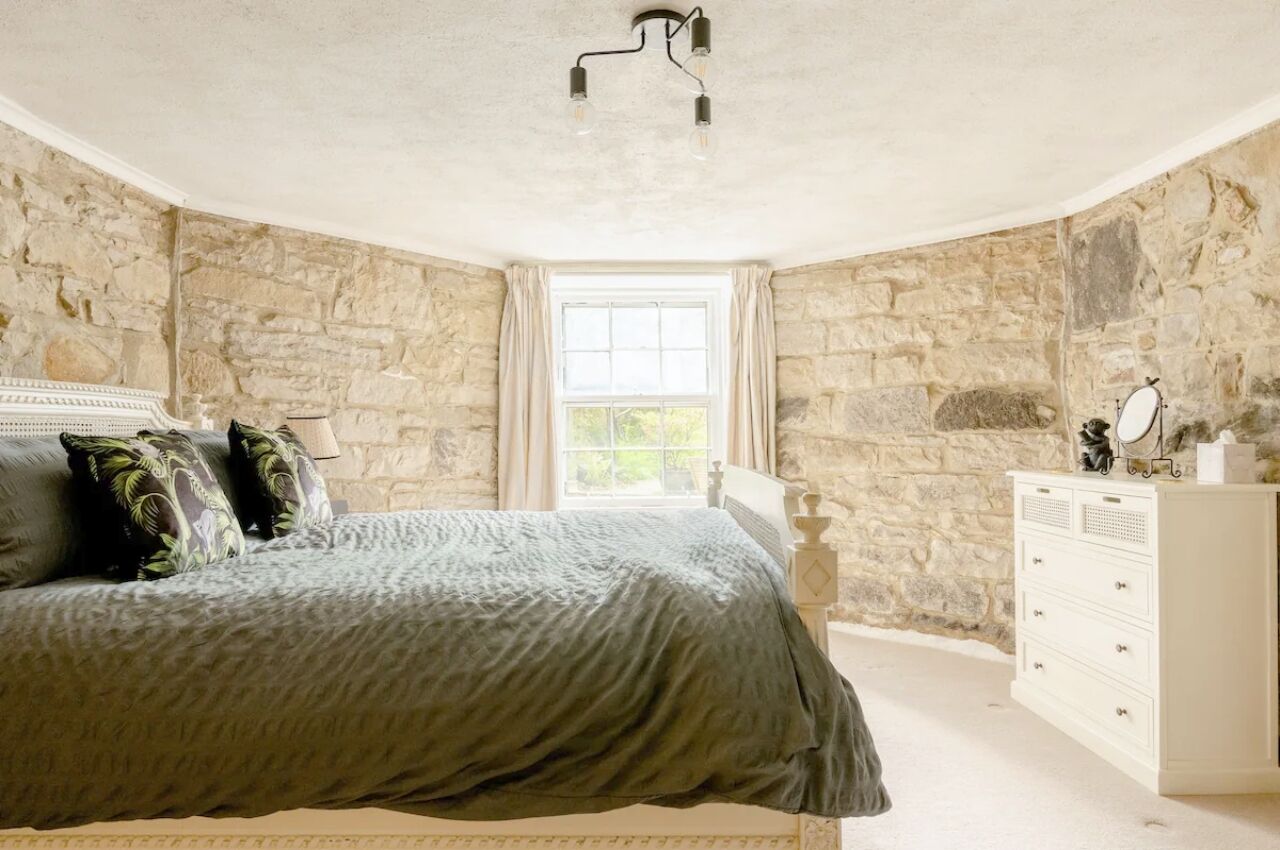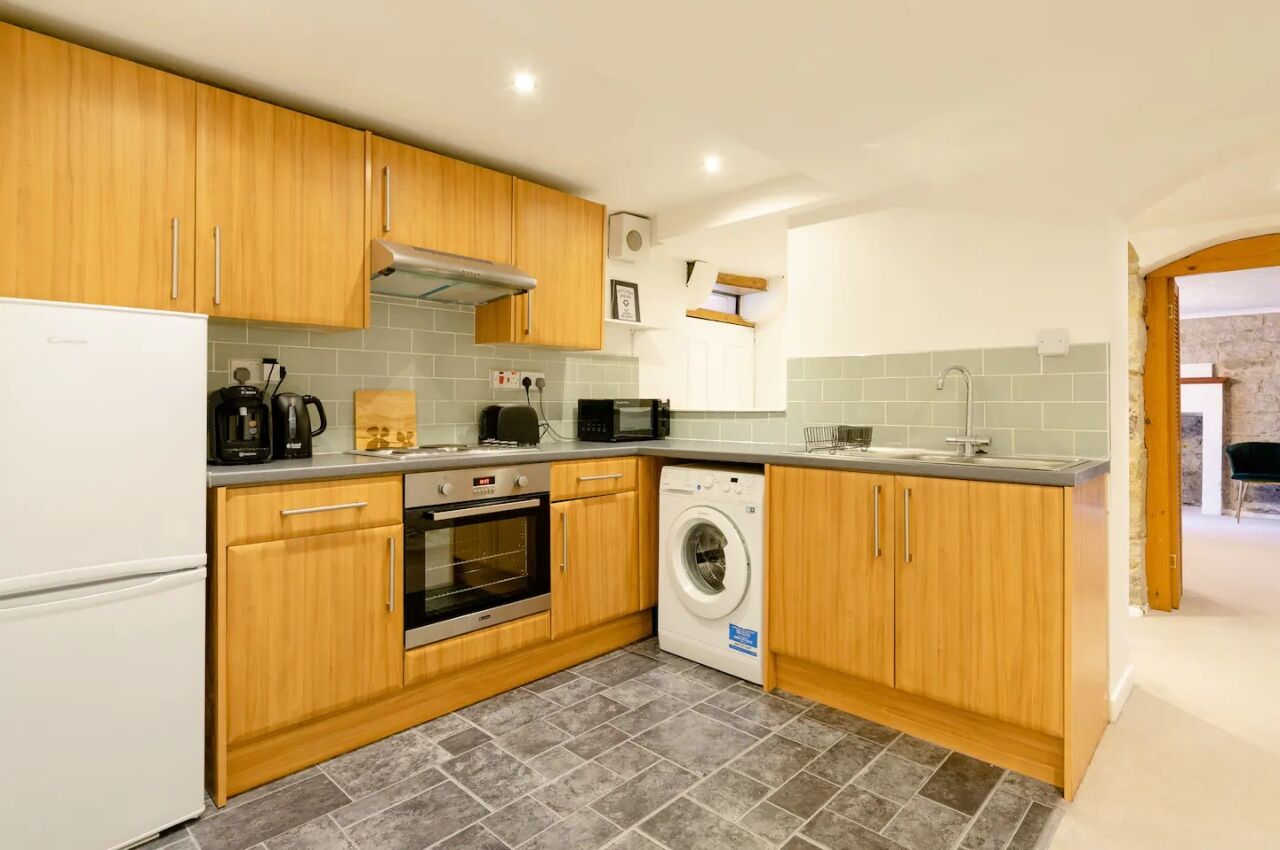 Here is a peaceful private room perfect for a solo traveler. This Airbnb in Edinburgh is a converted wine cellar in a 200-year-old townhouse near Circus Lane. This apartment features a bedroom, living room, and full kitchen. Prince Street and the castle are about a 20-minute walk.
Two guests, one bedroom
Price: $115 per night
Lovely luxury Georgian-themed apartment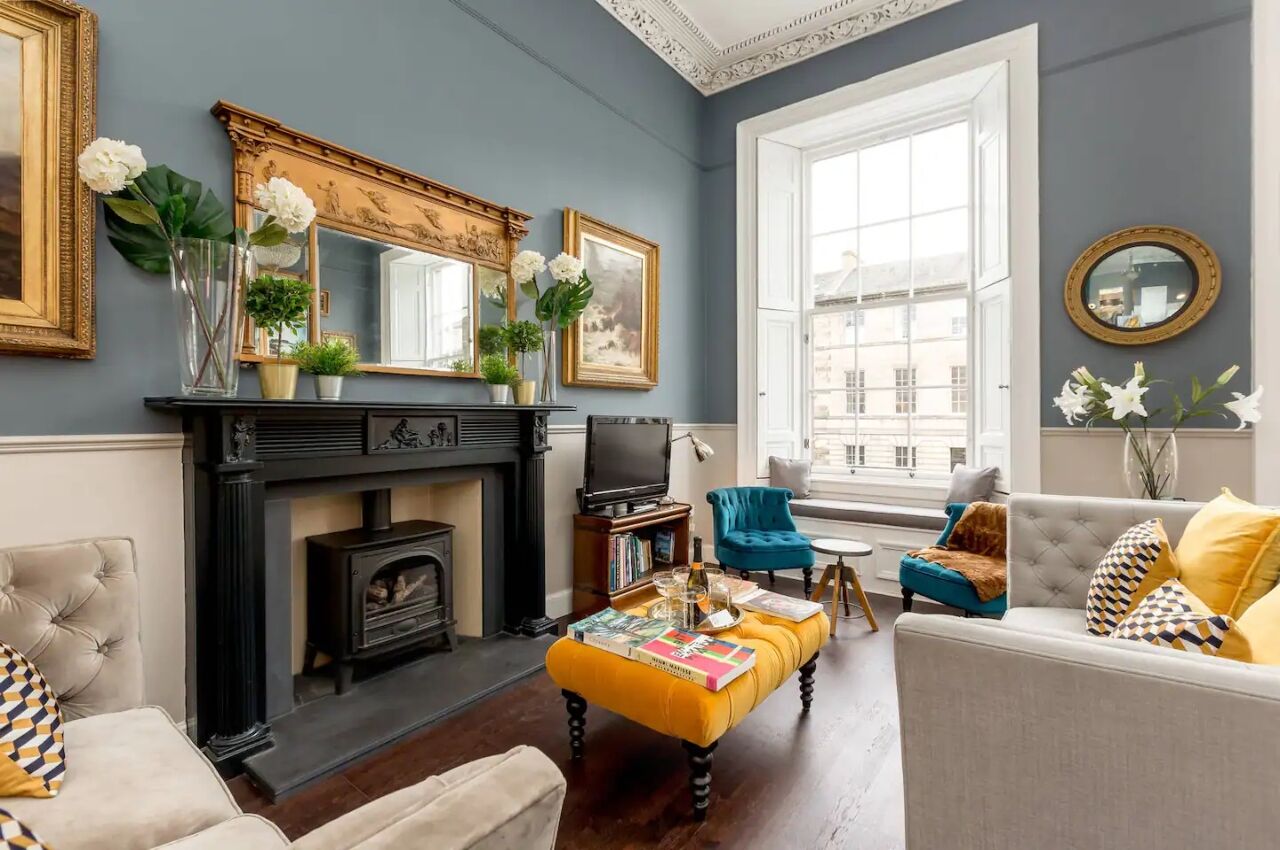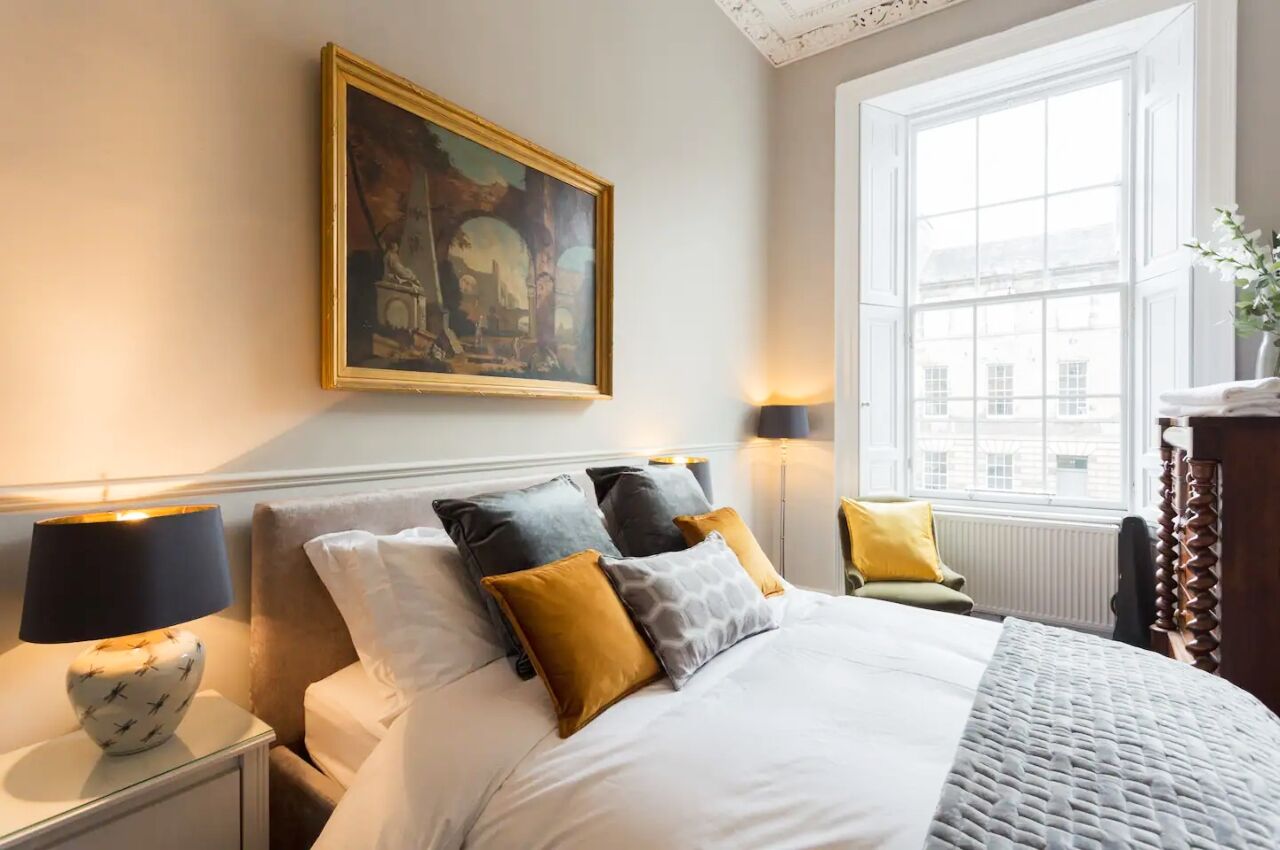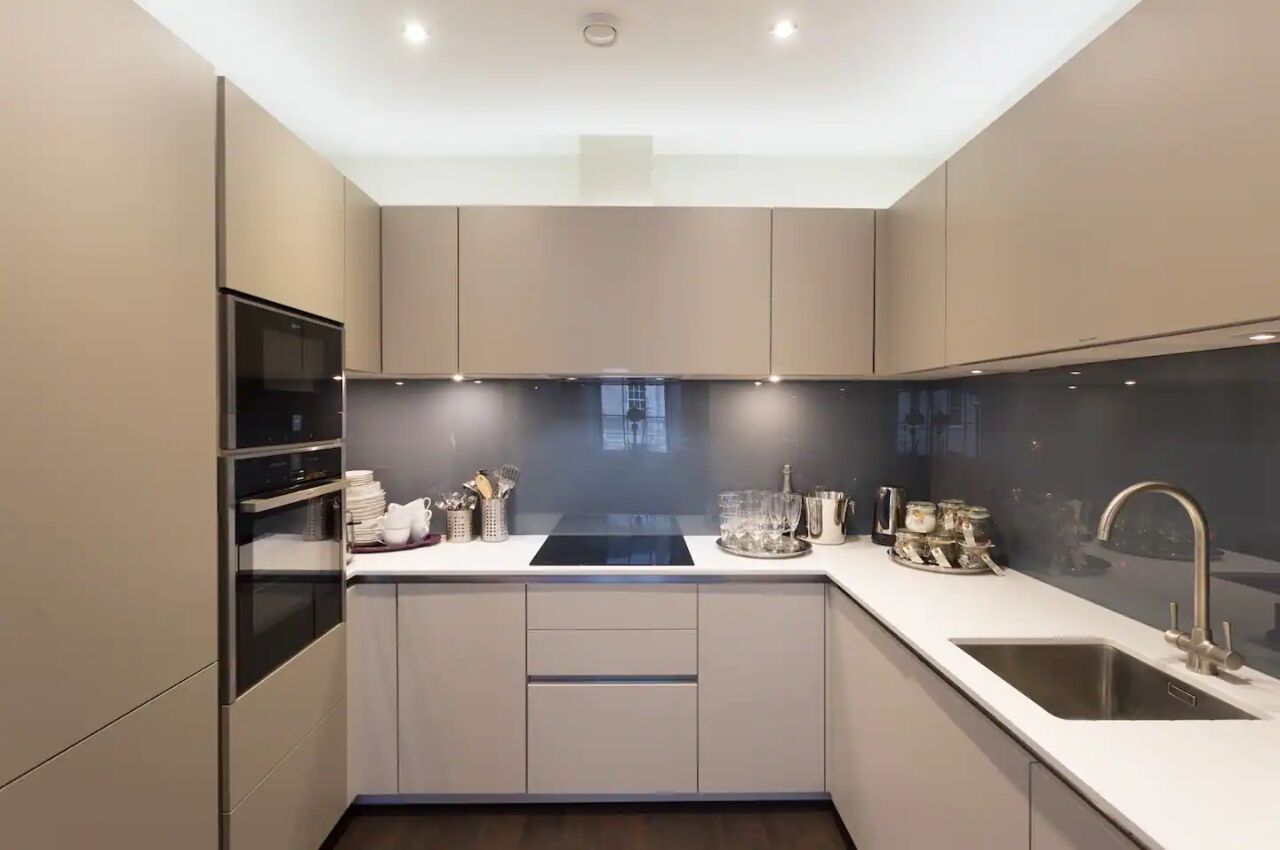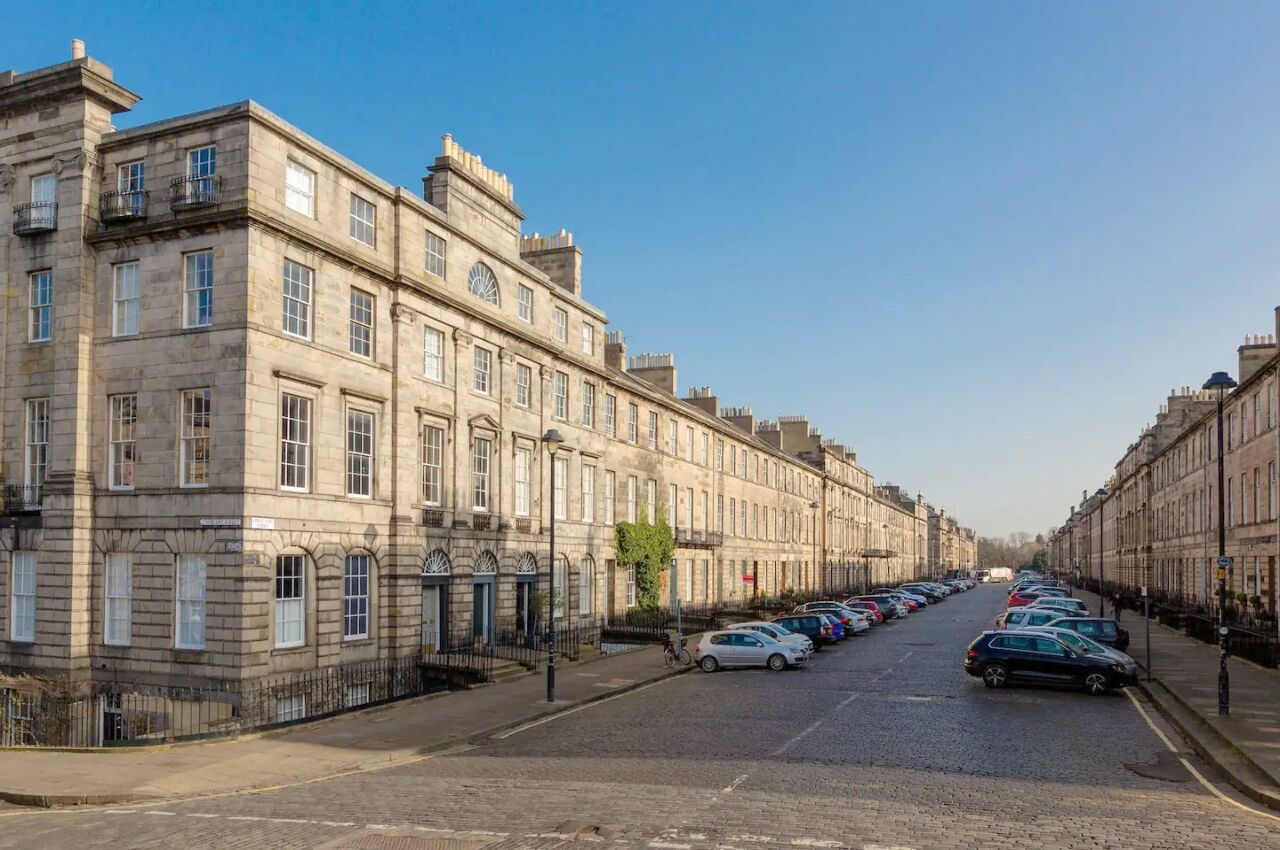 Check out this stunning luxury apartment that is near all tourist attractions. This Georgian-themed flat features a large living room area with comfortable seating, elegant sofas, a large bespoke table seating for six, and a window seat. There is a fully equipped kitchen with all appliances and two large bedrooms with king-size beds.
Five guests, three bedrooms
Price: $380 per night
Sleek luxe apartment in the city center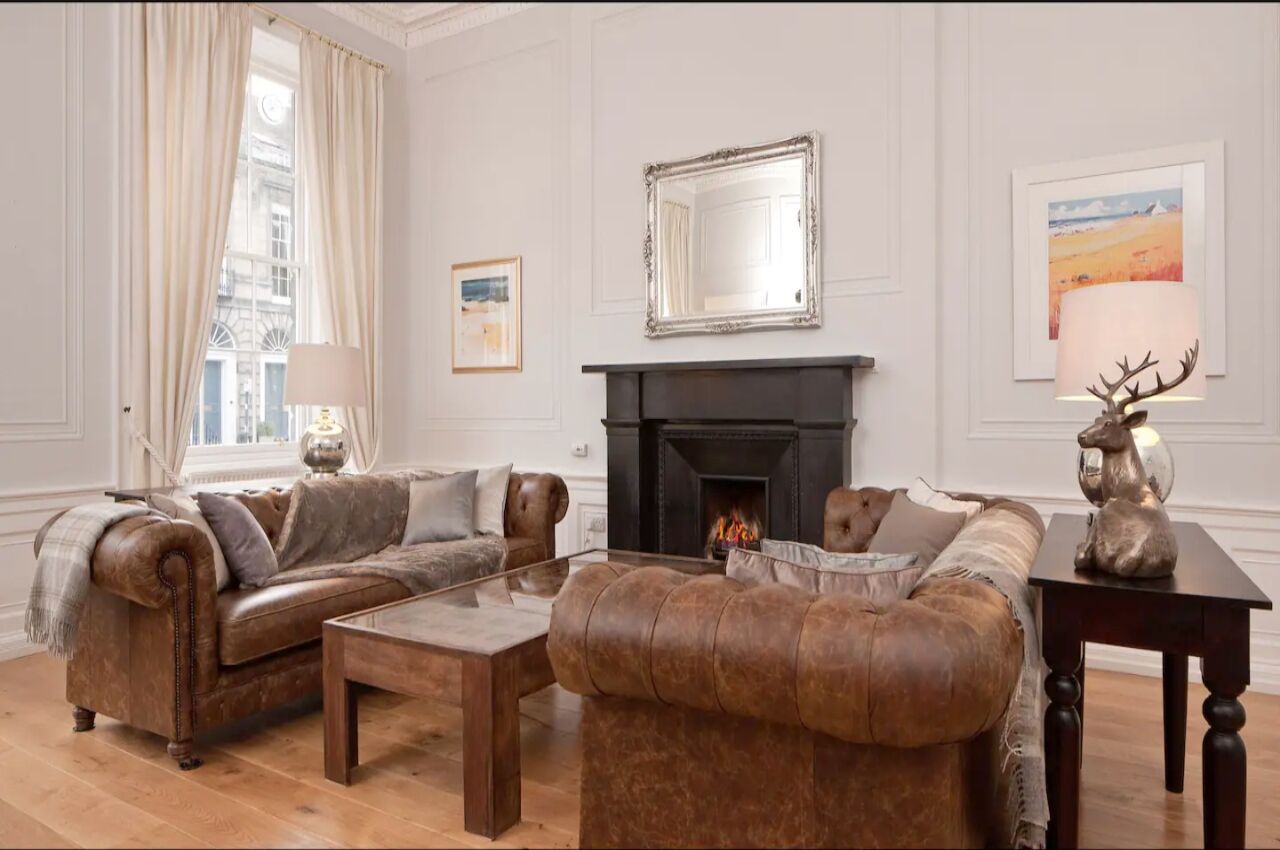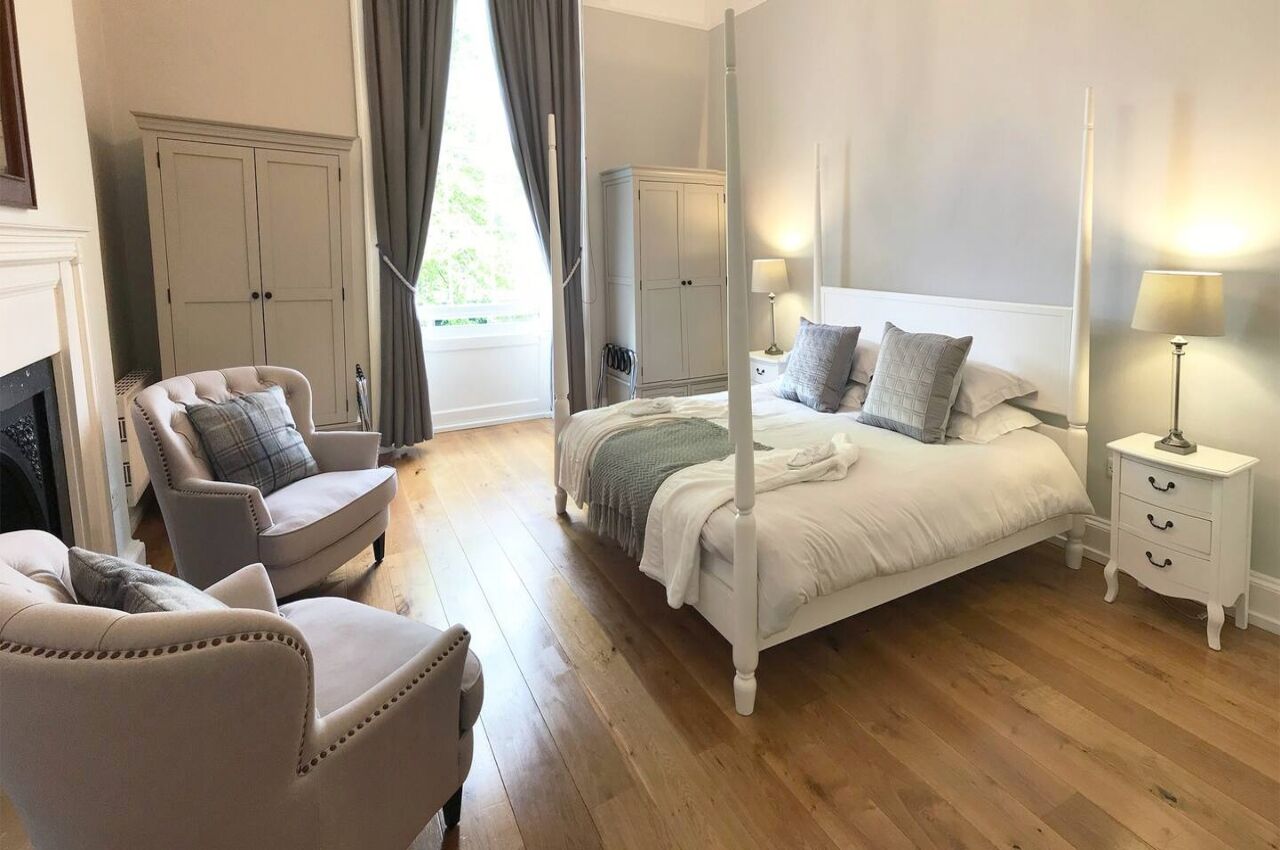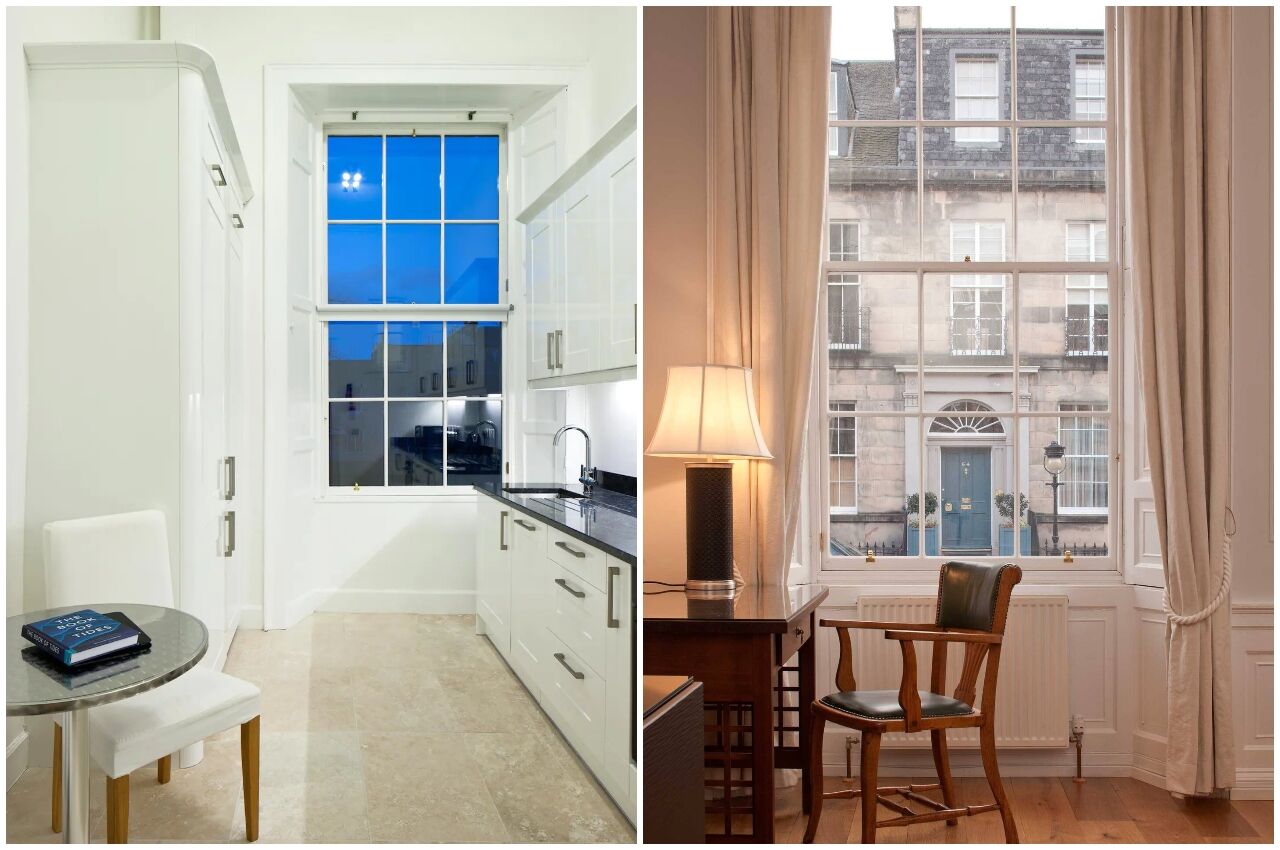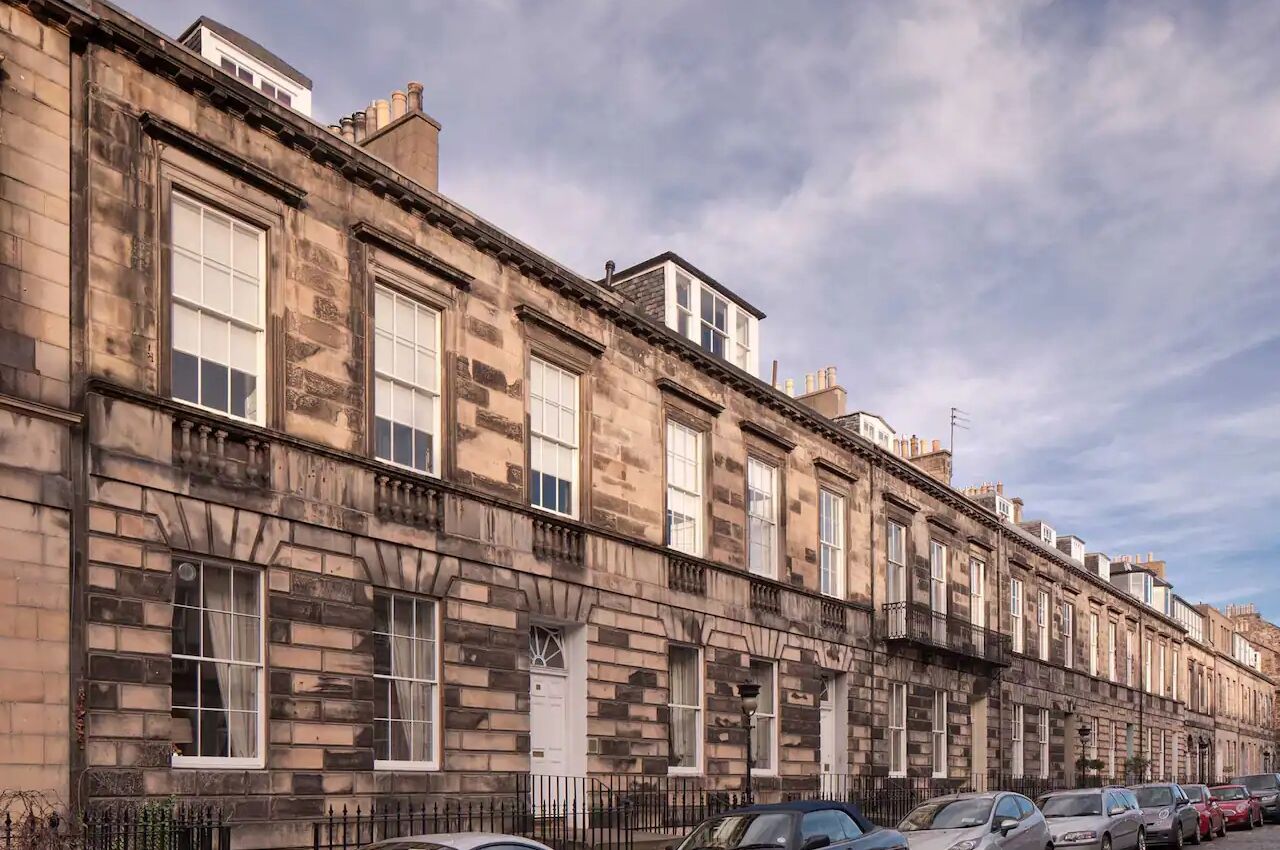 This Georgian apartment is perfect for an individual or couple. This luxe stay is newly renovated and restored and features a spacious living area, a fully equipped kitchen, and a work desk area. This apartment is centrally located near all attractions in the city center and its surrounding business districts.
Two guests, one bedroom
Price: $193 per night
What did you think of this story?