12 Airbnb Huntington Beach Vacation Rentals Near the Water
Huntington Beach has many things for one to get into, whether it be a solo, family, or friend trip. This southeast California city can get you involved with all the activities that it has to offer. Enjoy the five beaches that stretch across the coastline, relax at the spas, indulge in some tasty offerings, enjoy the nightlife, or just hang out and take advantage of your time at one of these Airbnb Huntington Beach properties. Whatever you decided to get into it will surely be an adventure.
We hope you love the Airbnb Huntington Beach vacation rentals we recommend! Just so you know, Matador may collect a small commission from the links on this page if you decide to book a stay. Listed prices are accurate as of the time of publication.
Huntington Beach Airbnbs on the beach and oceanfront
You're coming to hit the beach, right? Might as well stay nearby and walk or bike everywhere you need to go.
Sunset Beach Ohana Home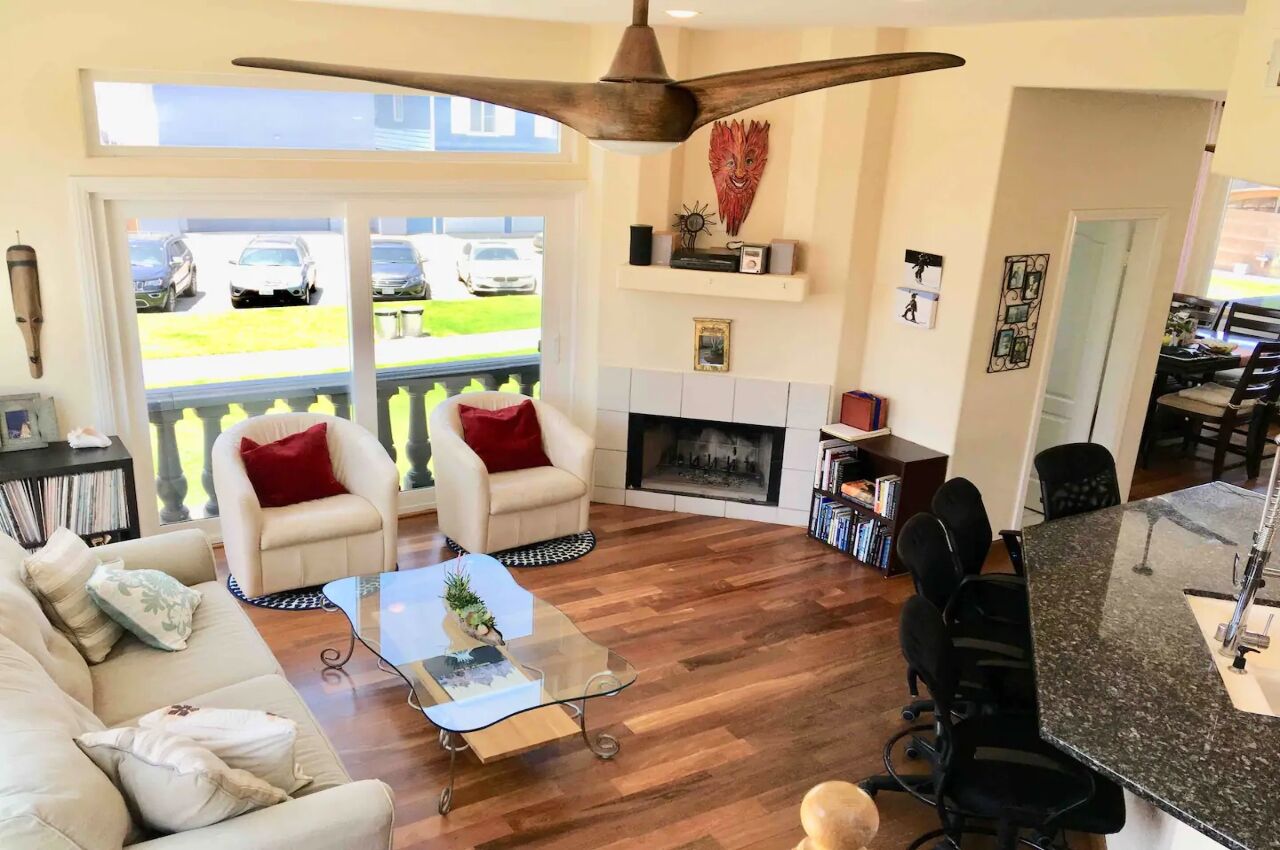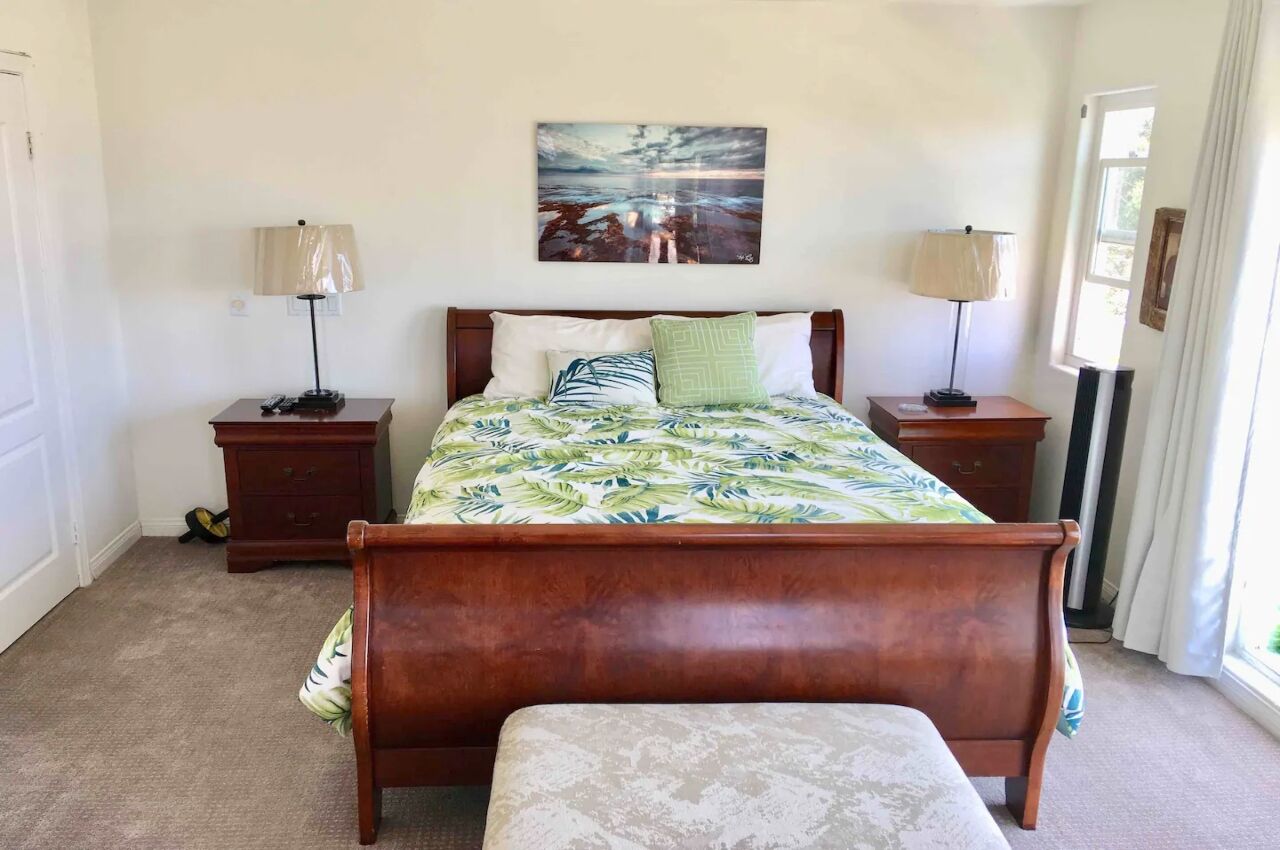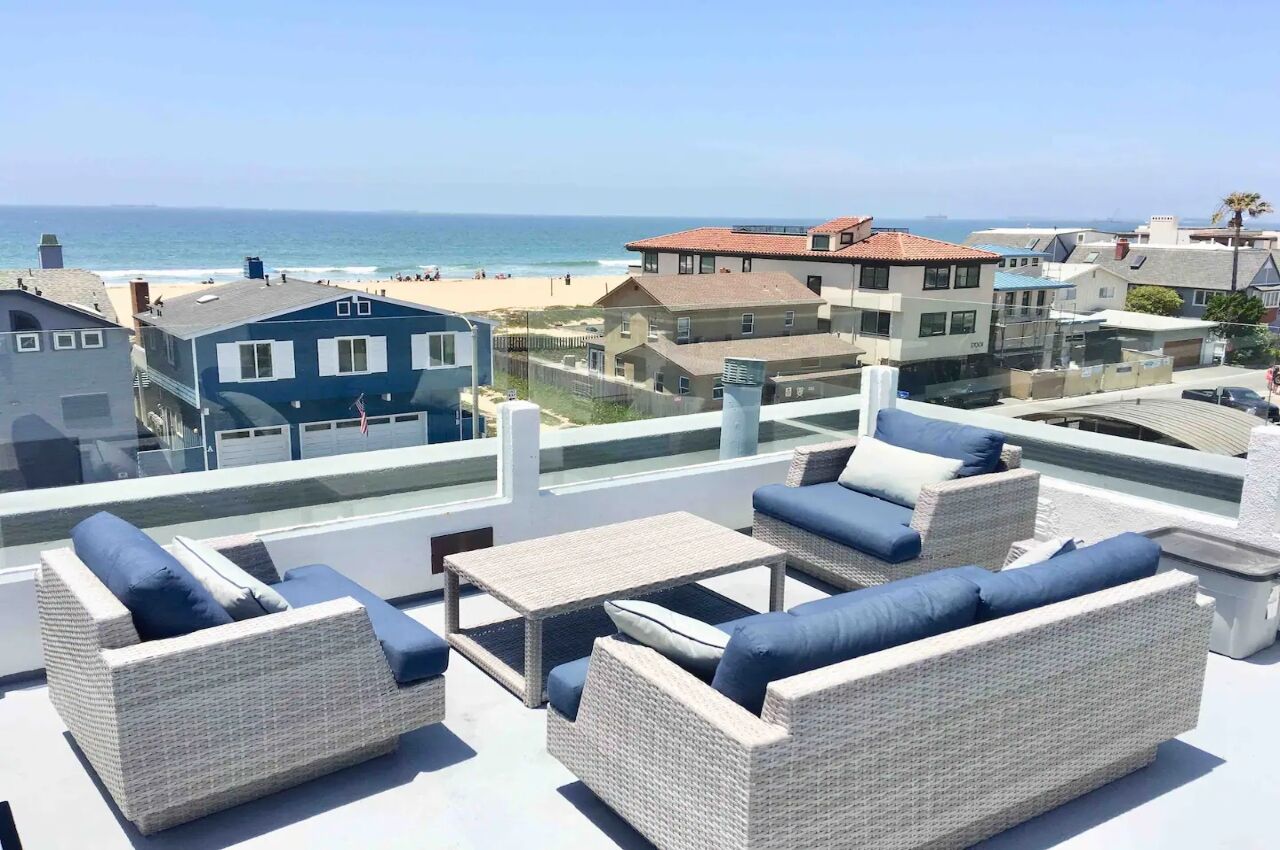 This Airbnb in Huntington Beach can be the perfect home base for your getaway. The beach home has a spacious living room area and a large kitchen with a dining area for eight. On the second and third floors, there are beautiful views of the beach and 360 views on the rooftop. The home is located on a greenbelt park, so you will have plenty of front yard space to have a picnic or BBQ.
Eight guests, three bedrooms
Price: $433 per night
Beach home with private backyard and beach-like amenities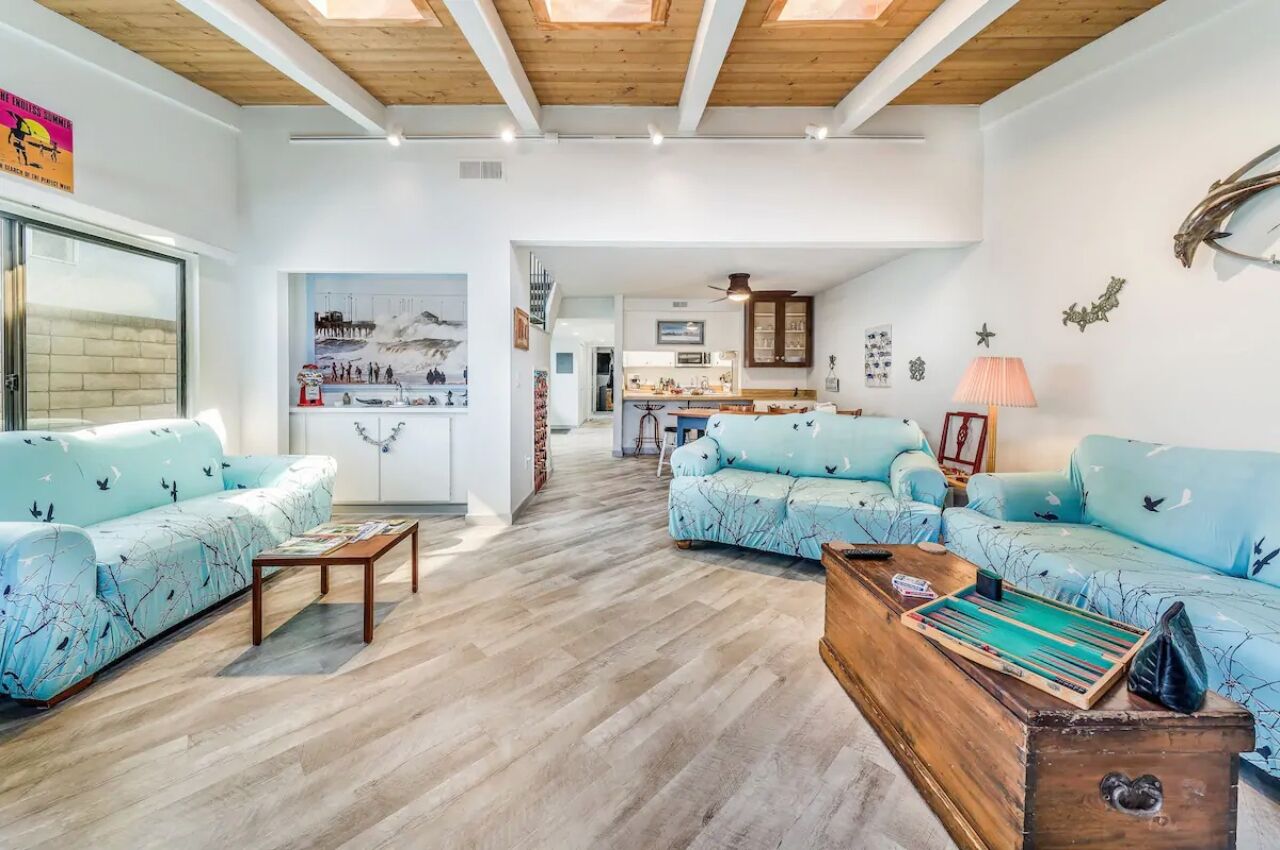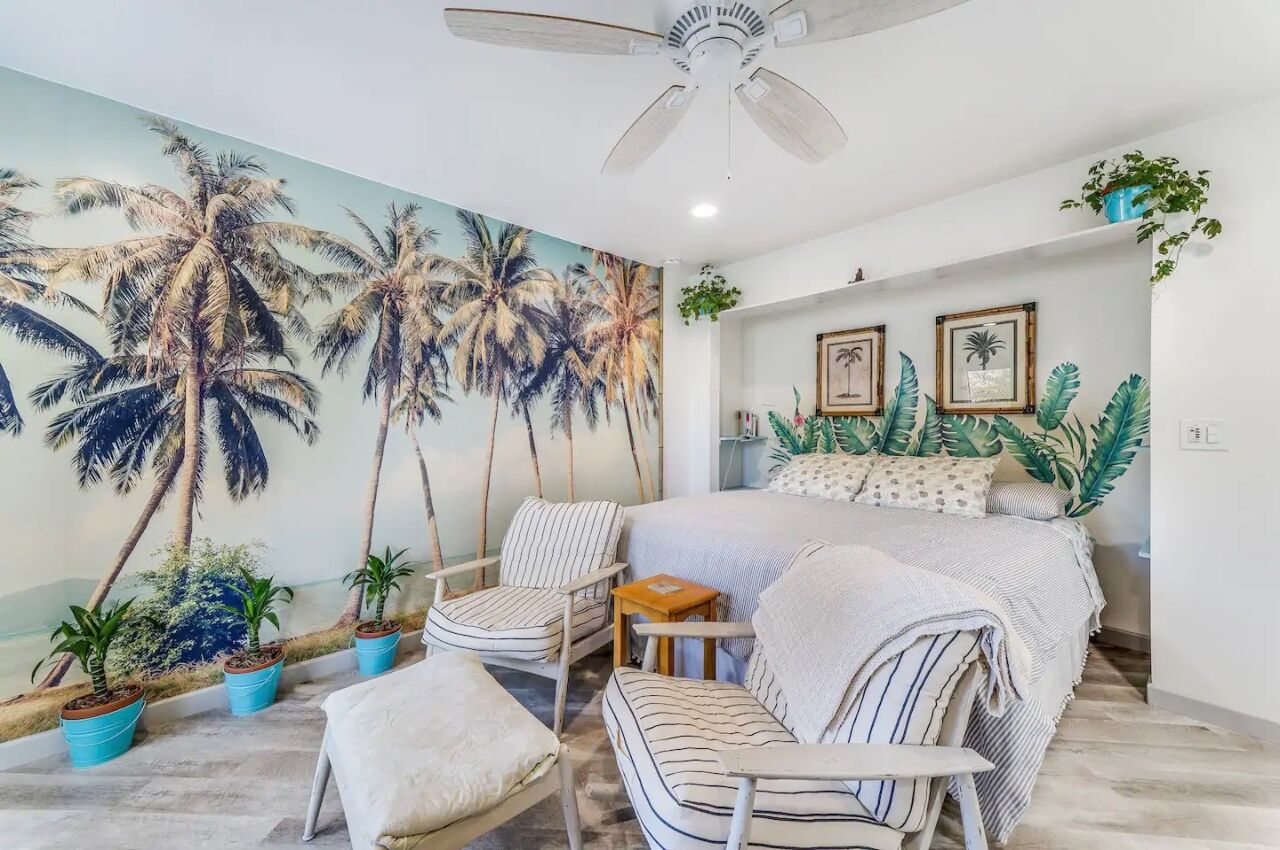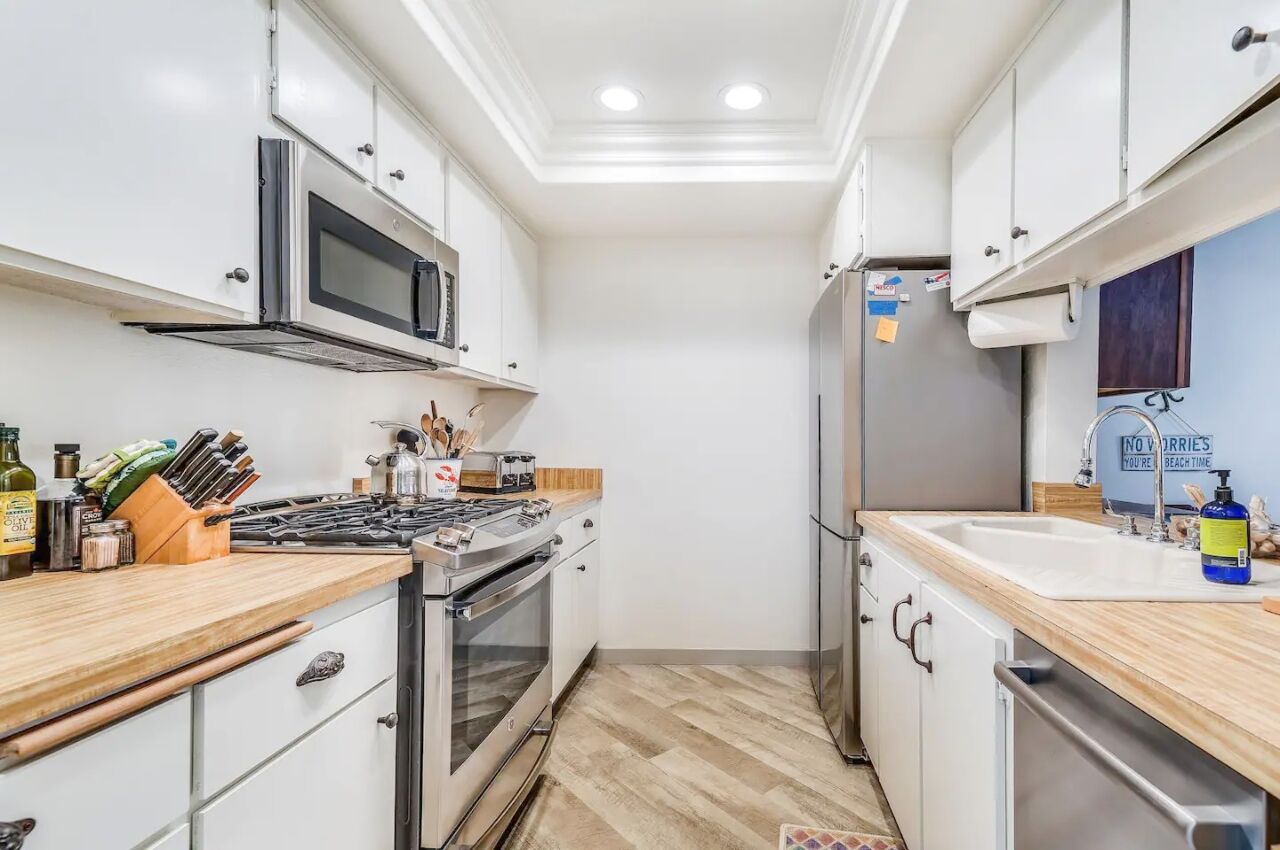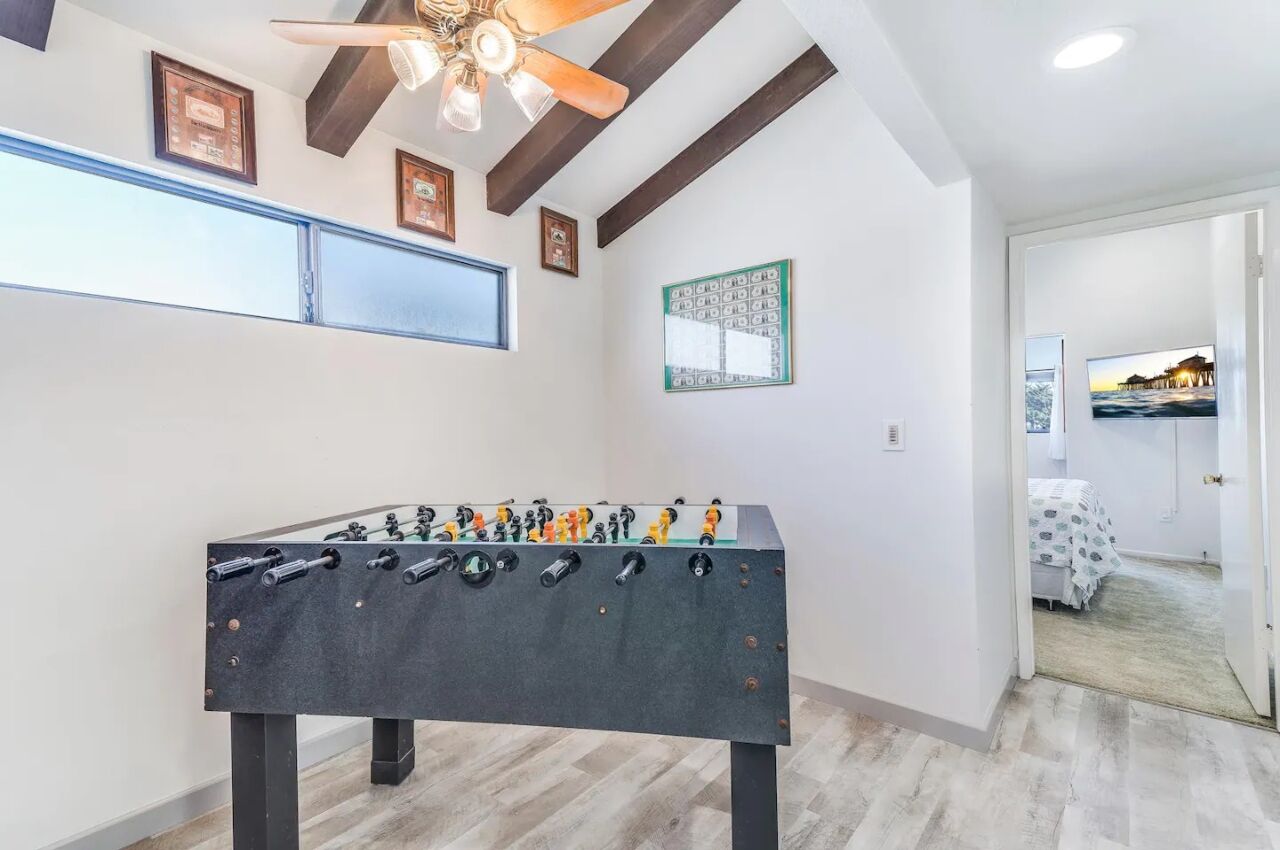 Enjoy everything that Huntington Beach has to offer by staying at this spacious beach house. This home has many amenities like a large living room, a fully equipped kitchen, an outdoor heated shower, a soft tube spa, a ping pong and foosball table, and a private backyard. Relax at home before biking or walking to downtown Huntington Beach.
Eight guests, four bedrooms
Price: $663 per night
Sunset beach house steps from the sand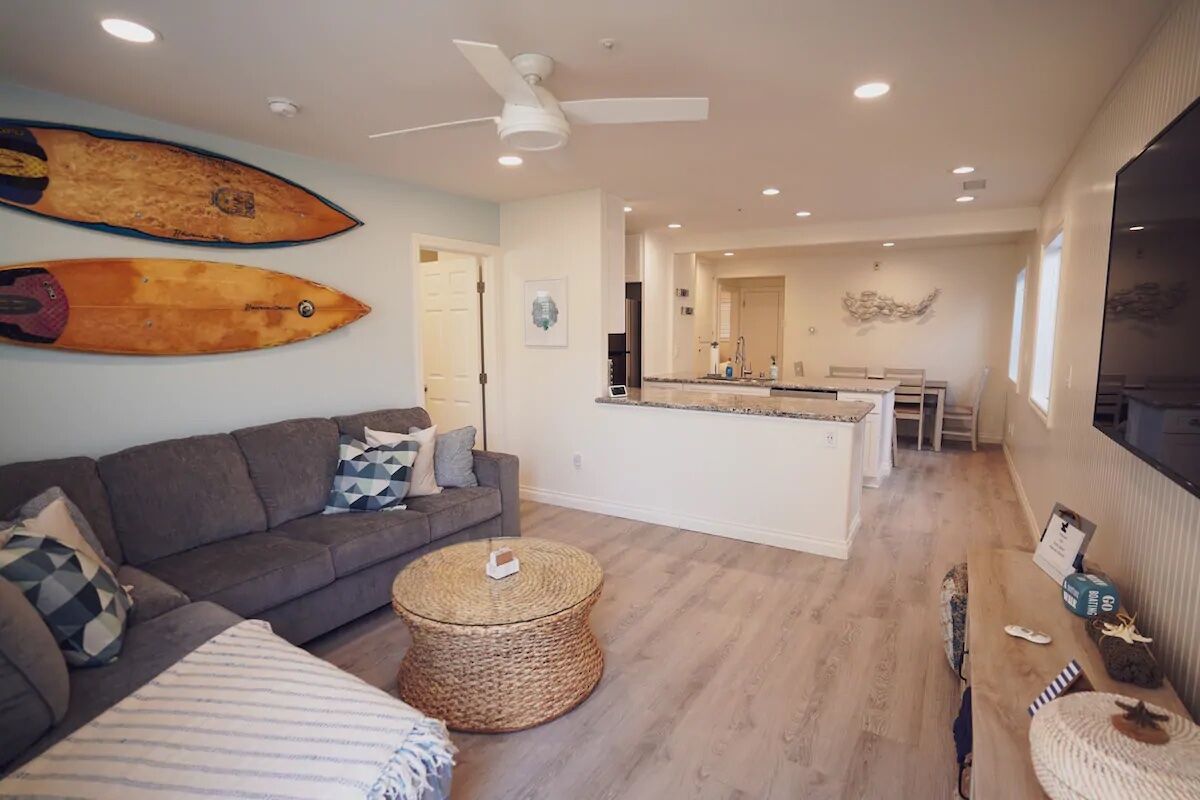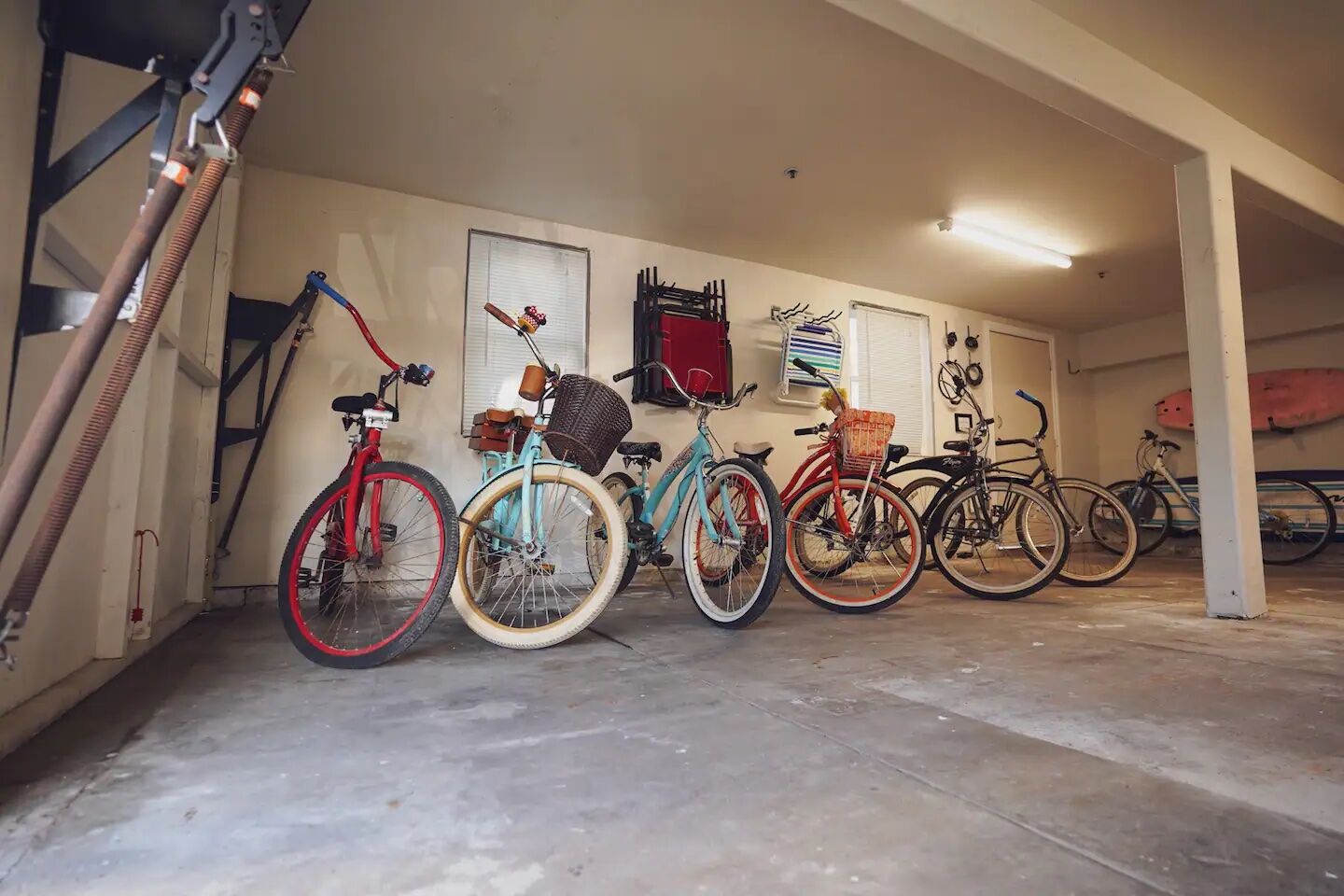 This newly-renovated beach house is the best for those who plan to spend their Huntington Beach stay actually on the beach. Step out onto the sand and stroll down to the pier — worth a jaunt even if you don't surf, because both the waves and the action of watching those catching them is so engaging. Sancho's Taco Shop is within walking distance, home to the best fish tacos in HB. The house comes with bikes, kayaks, and gear so you're all set for the water.
Eight guests, three bedrooms
Price: $425 per night
Traveling to California? Check out Matador's California accommodations guides:
Pet-friendly Huntington Beach Airbnbs
Traveling with pets can be rewarding, especially if you have a good place to crash that welcomes them. These properties give dogs plenty of space to explore.
Private beach-themed cottage near Main Street and nightlife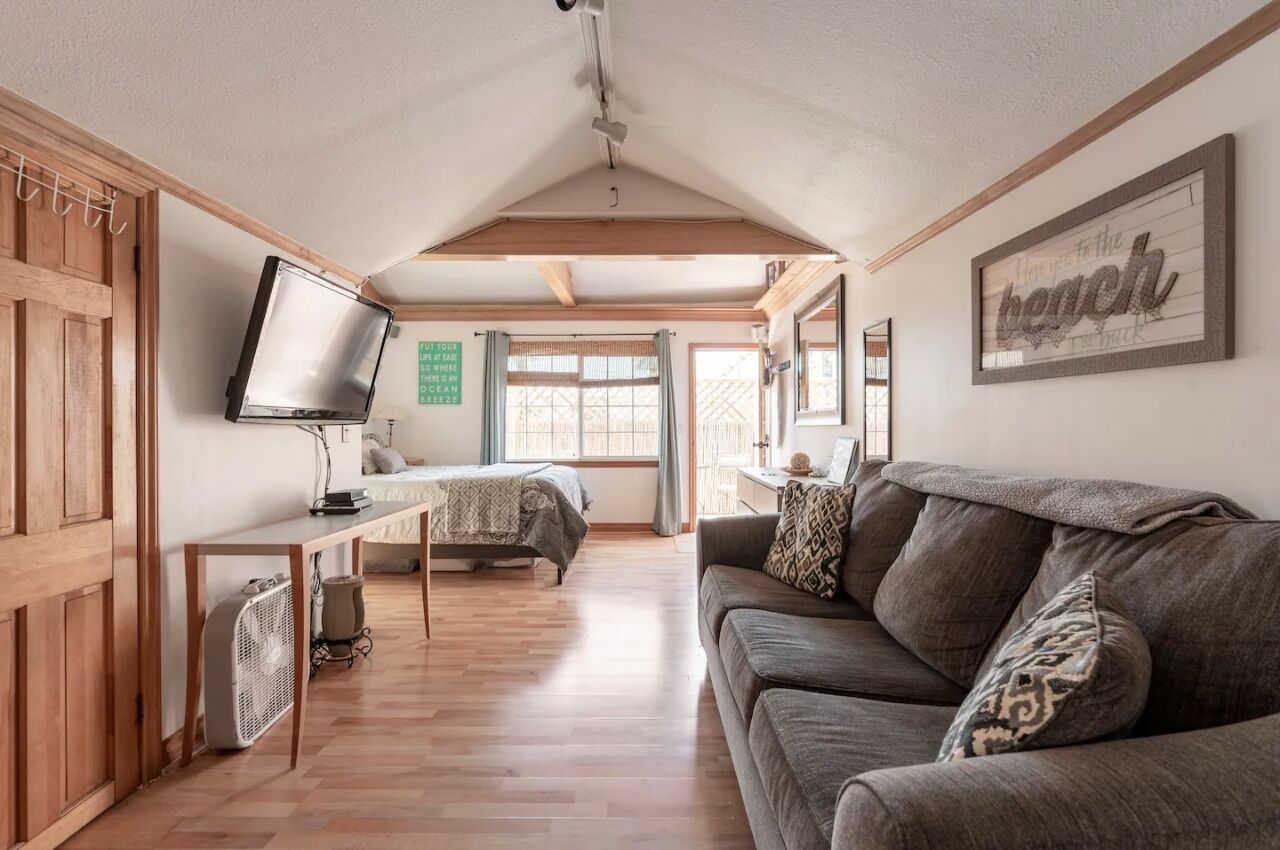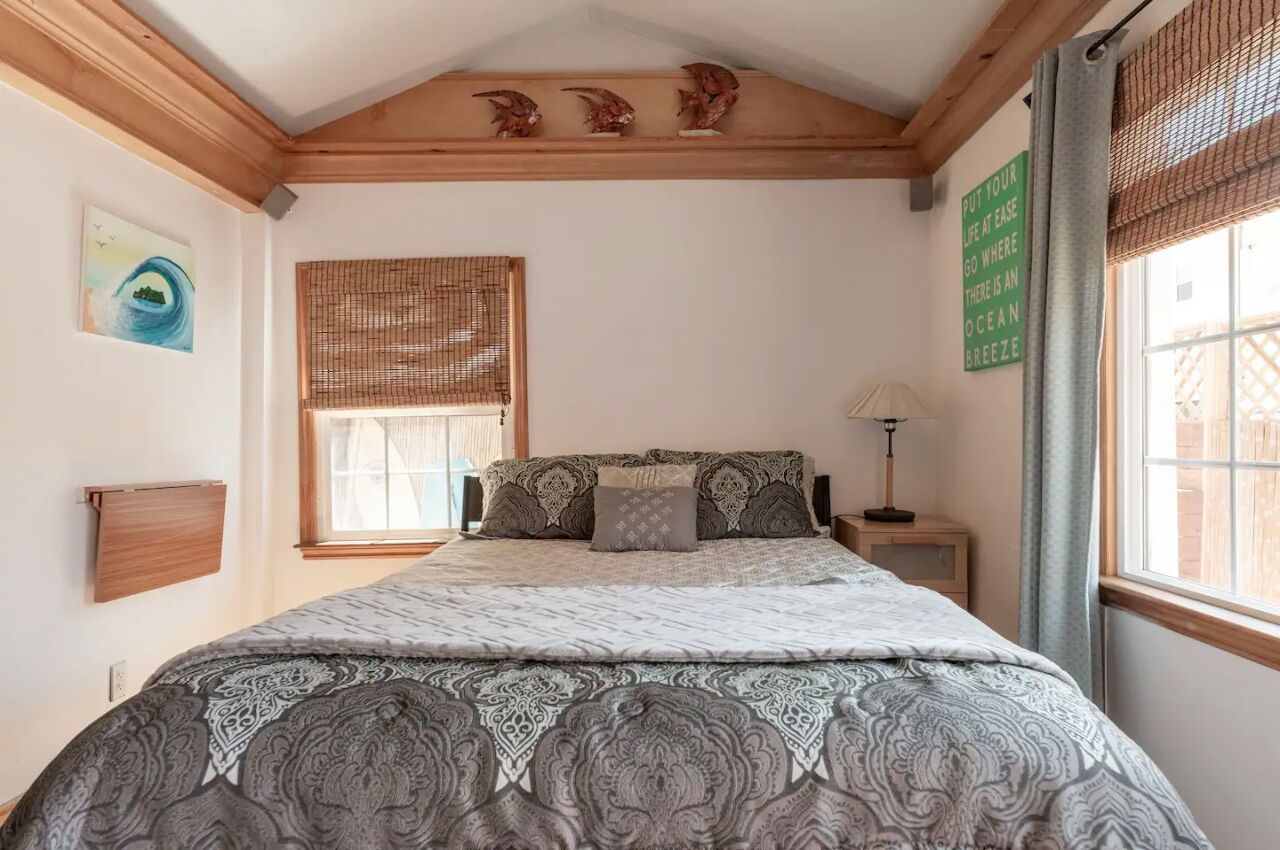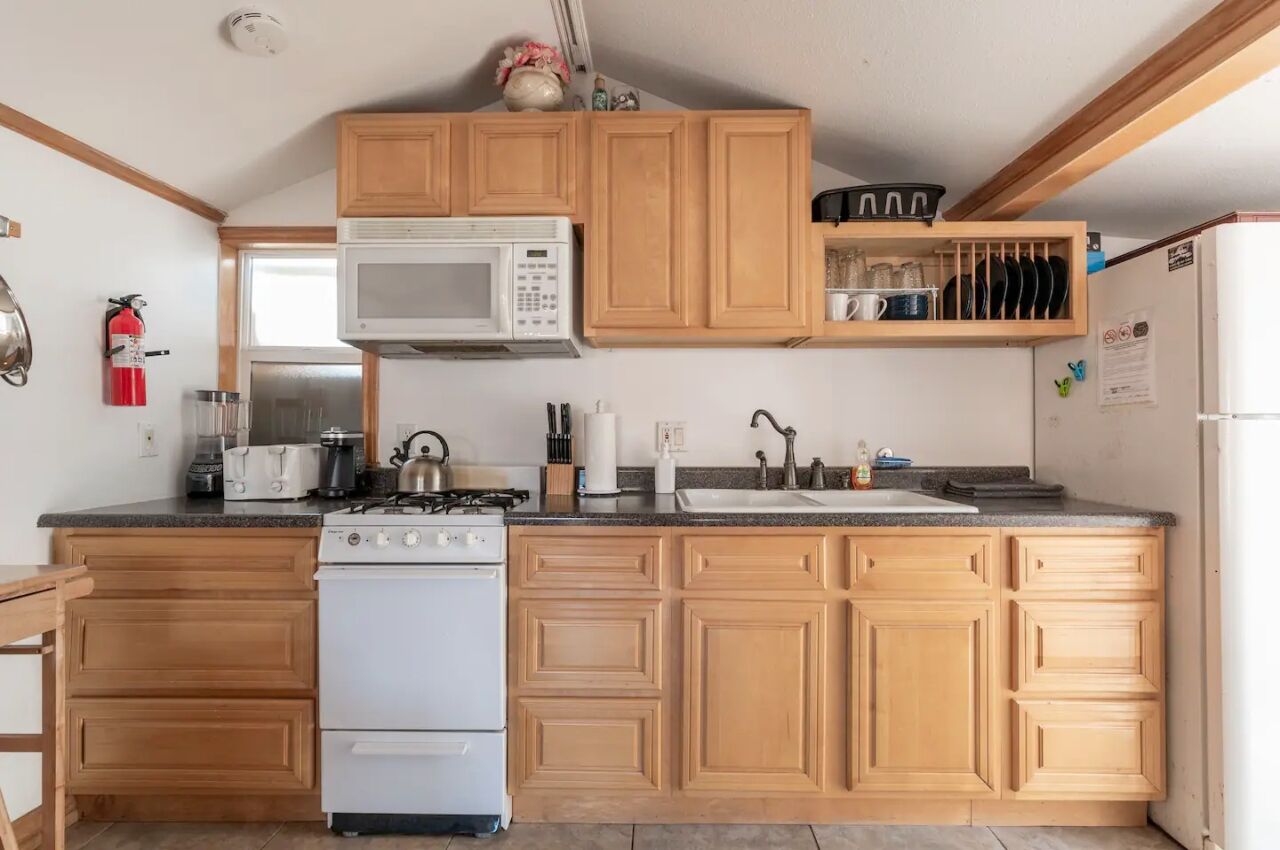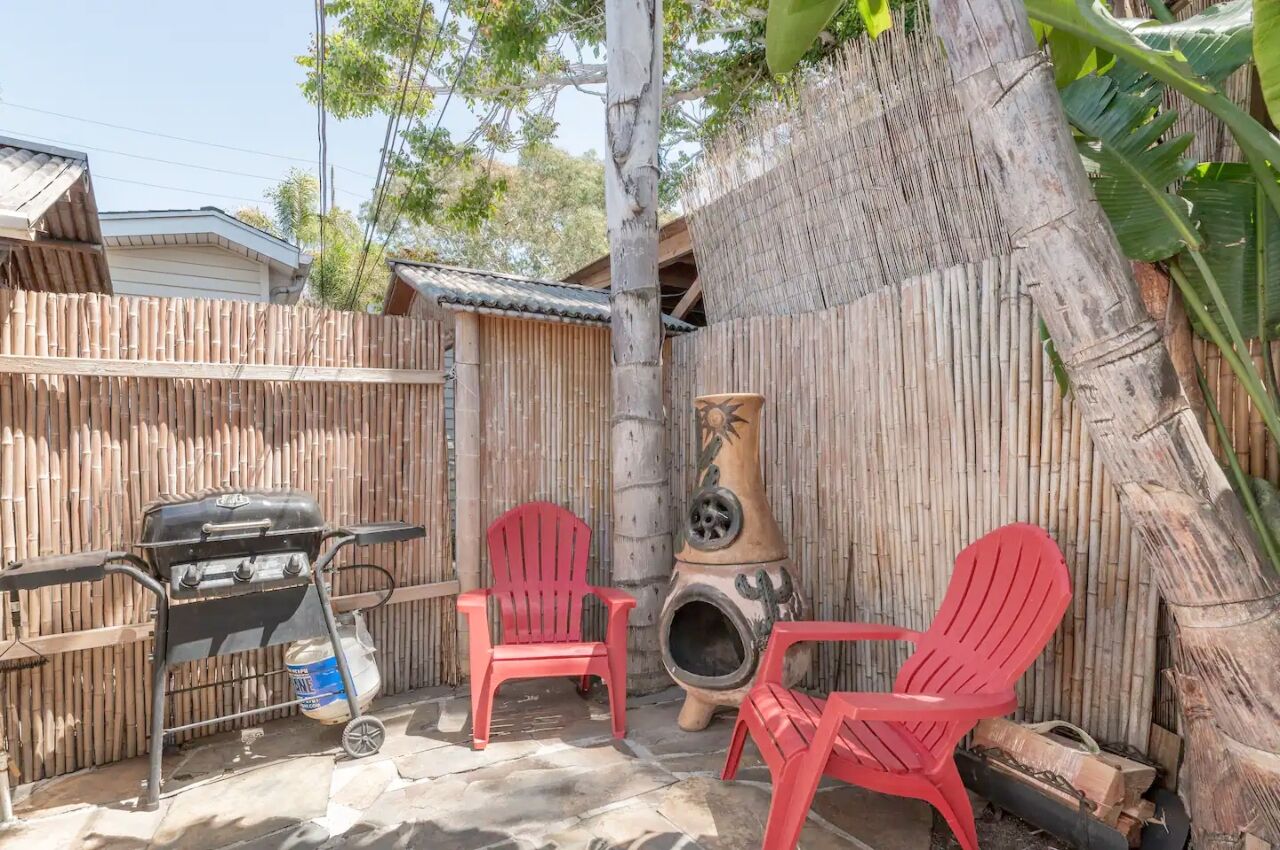 Just steps away from Main Street and more fun activities is this cozy beachy cottage. The home has a spacious open floor plan with a living room, kitchen, and bedroom. The cottage is centrally located, and it's near the beach, pier restaurants, nightlife, and public transportation.
Four guests, one bedroom
Price: $298 per night
Love Shack Cottage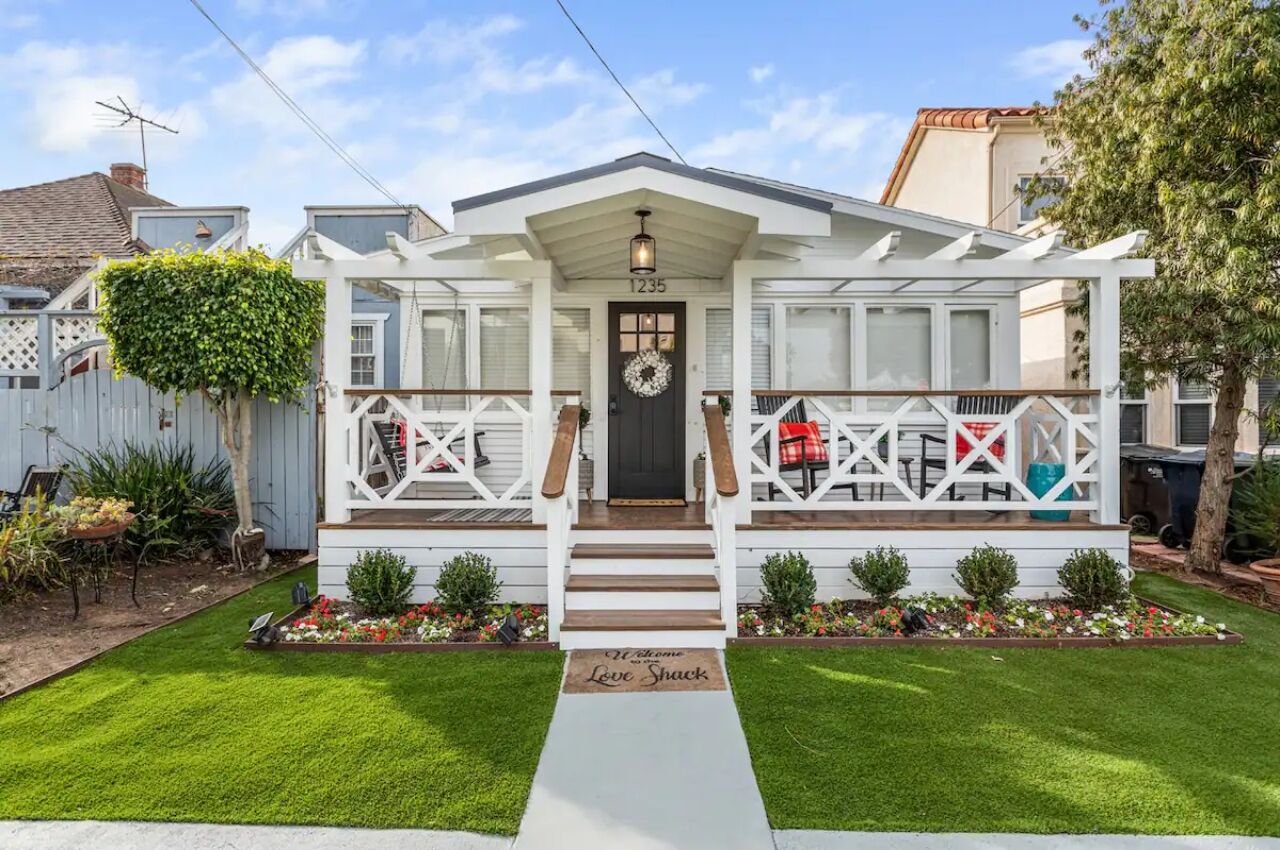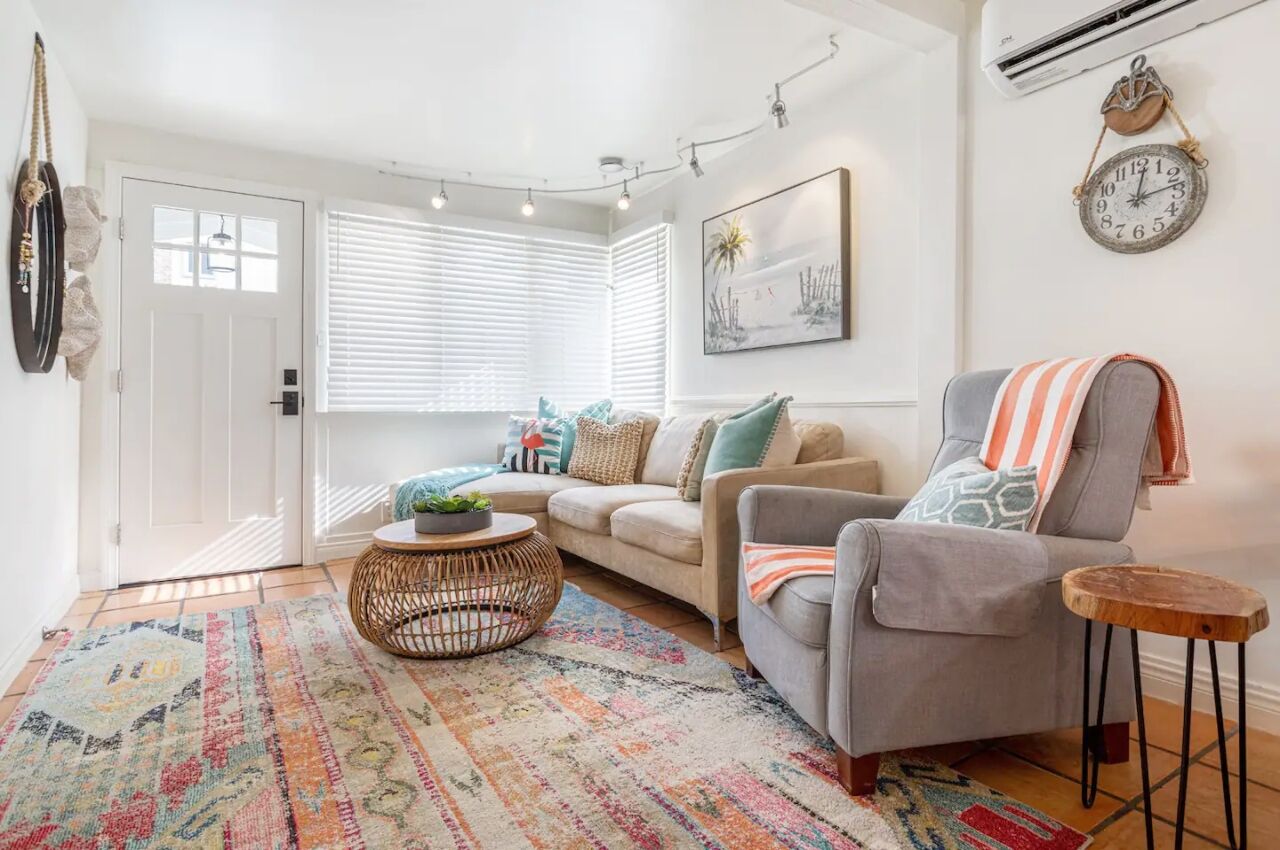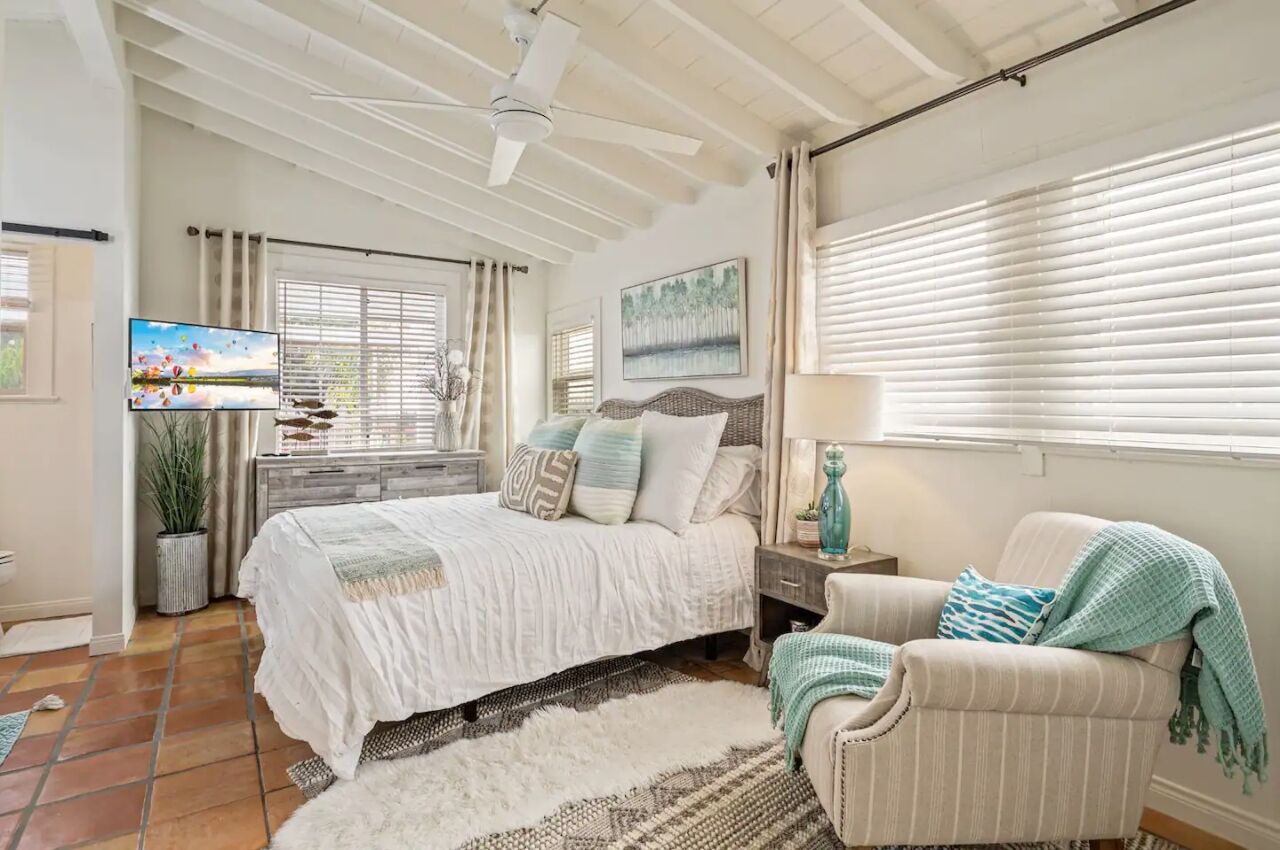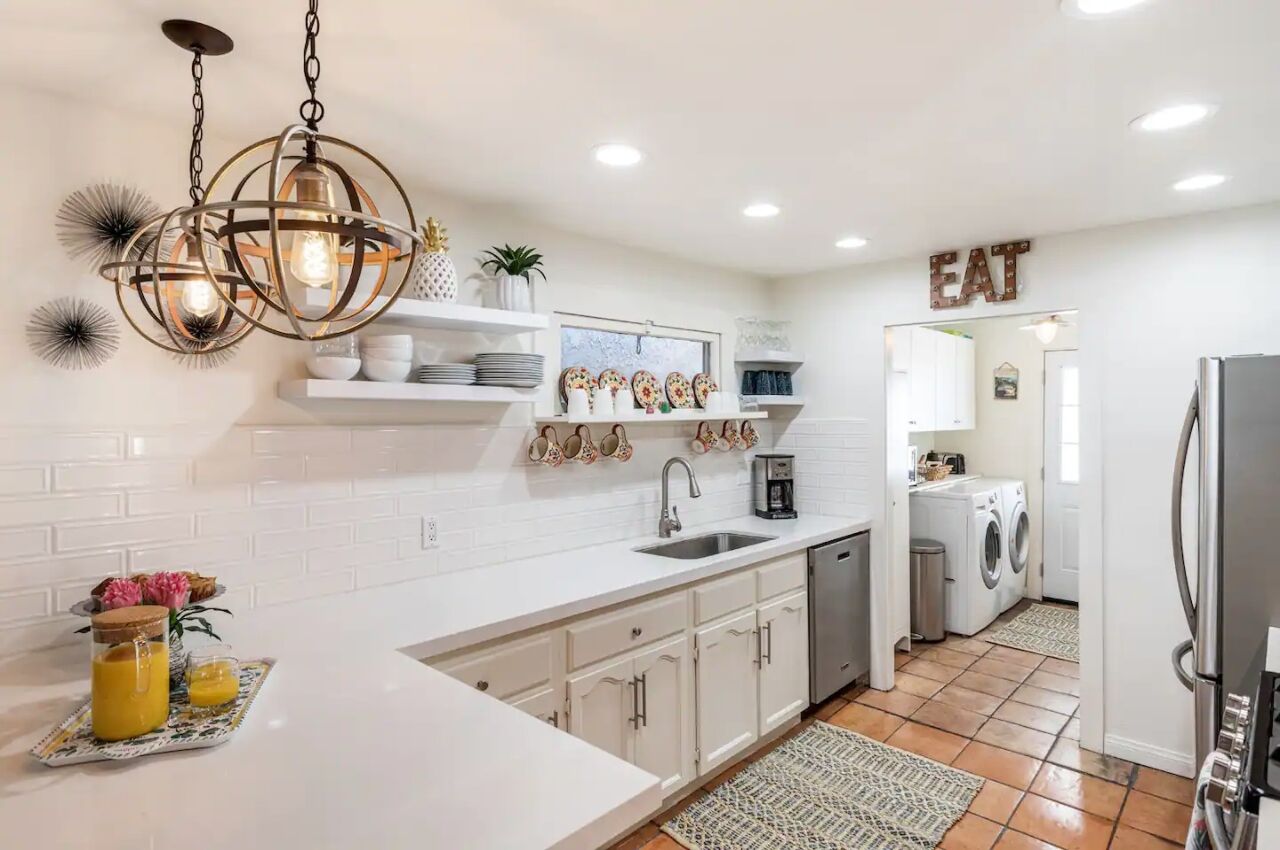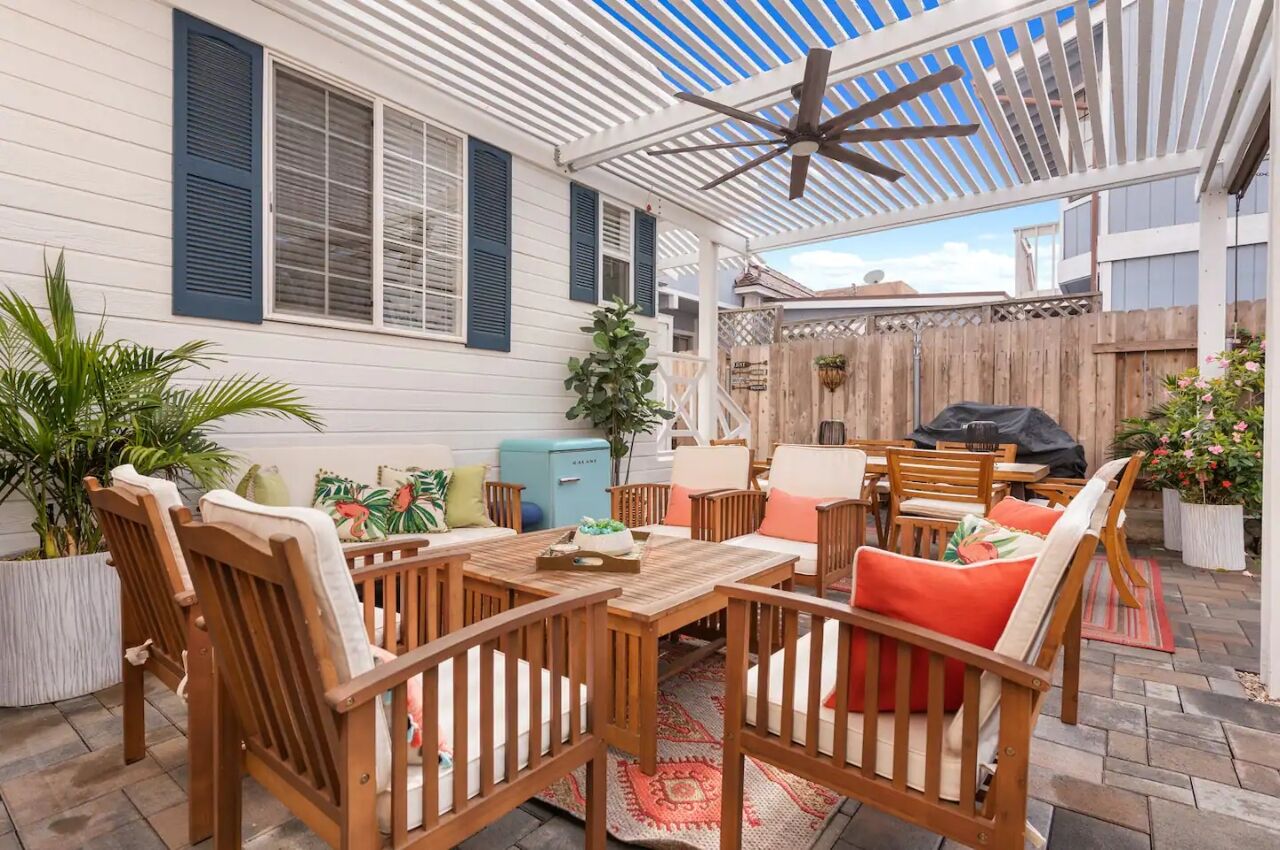 Check out this Airbnb Huntington Beach shack for your next vacation. This beach shack has a spacious living room, kitchen, and cozy bedrooms. The home also has a large backyard area with a water feature and a fire pit, and there are four bikes that guests can use. If you want to explore, the home is within walking distance to the park and 1.2 miles from downtown Huntington Beach shops and restaurants.
Six guests, three bedrooms
Price: $391 per night
Huntington Beach spot in a clean and safe neighborhood near attractions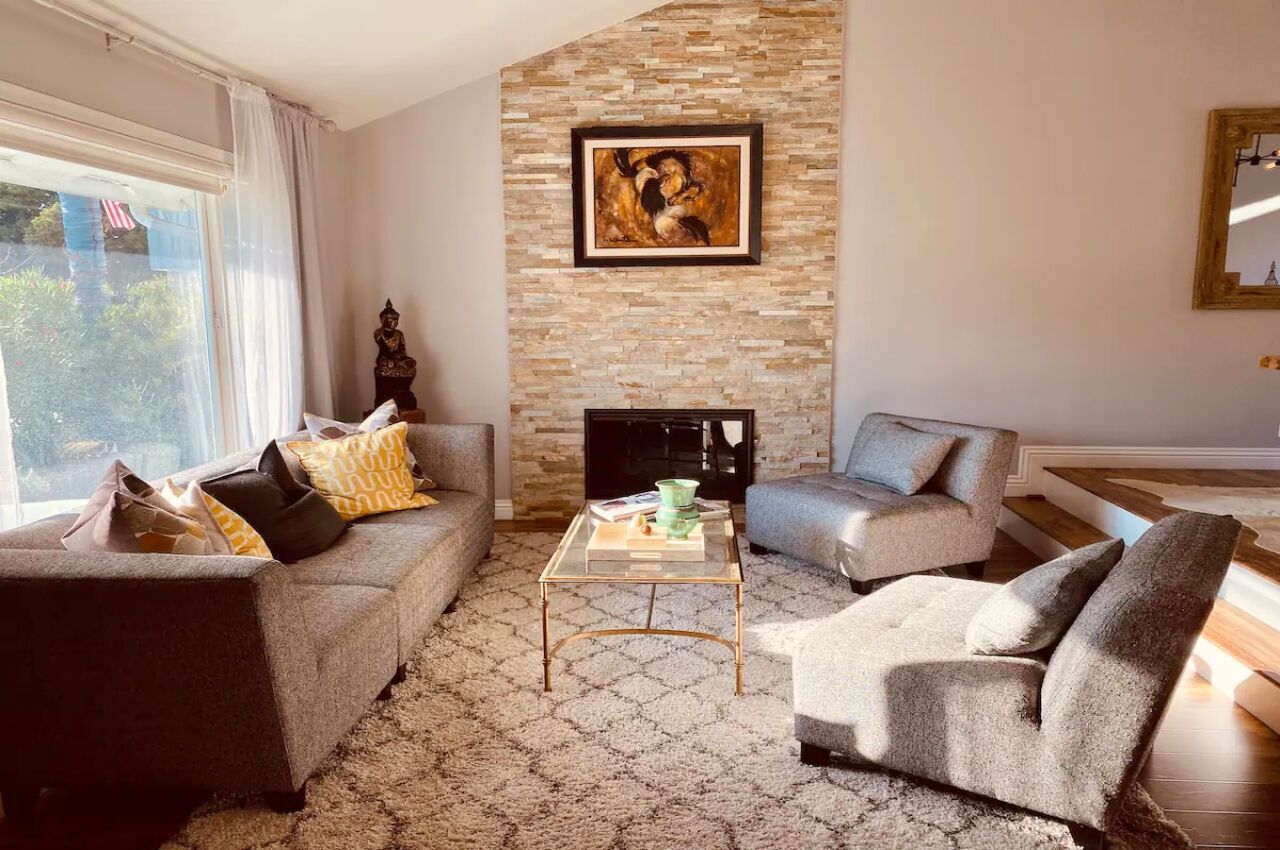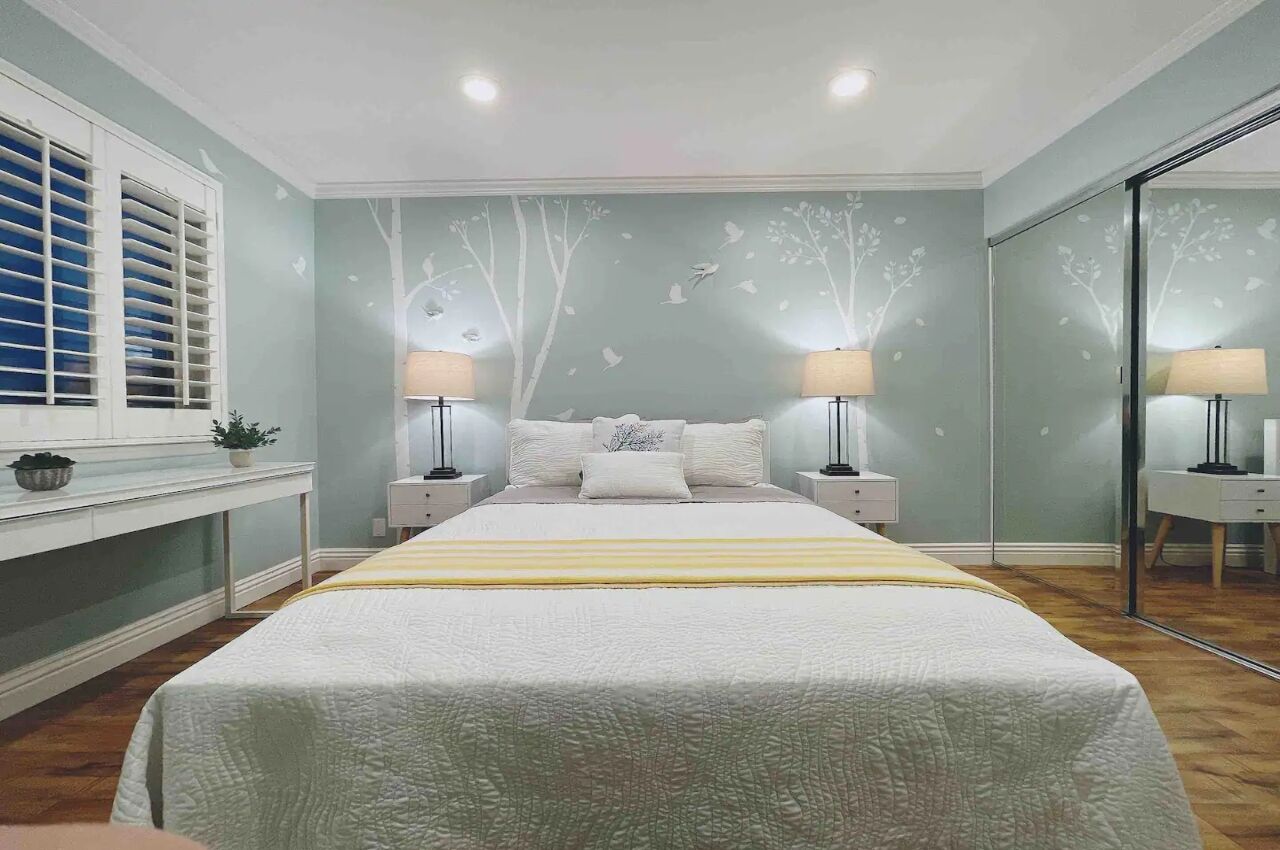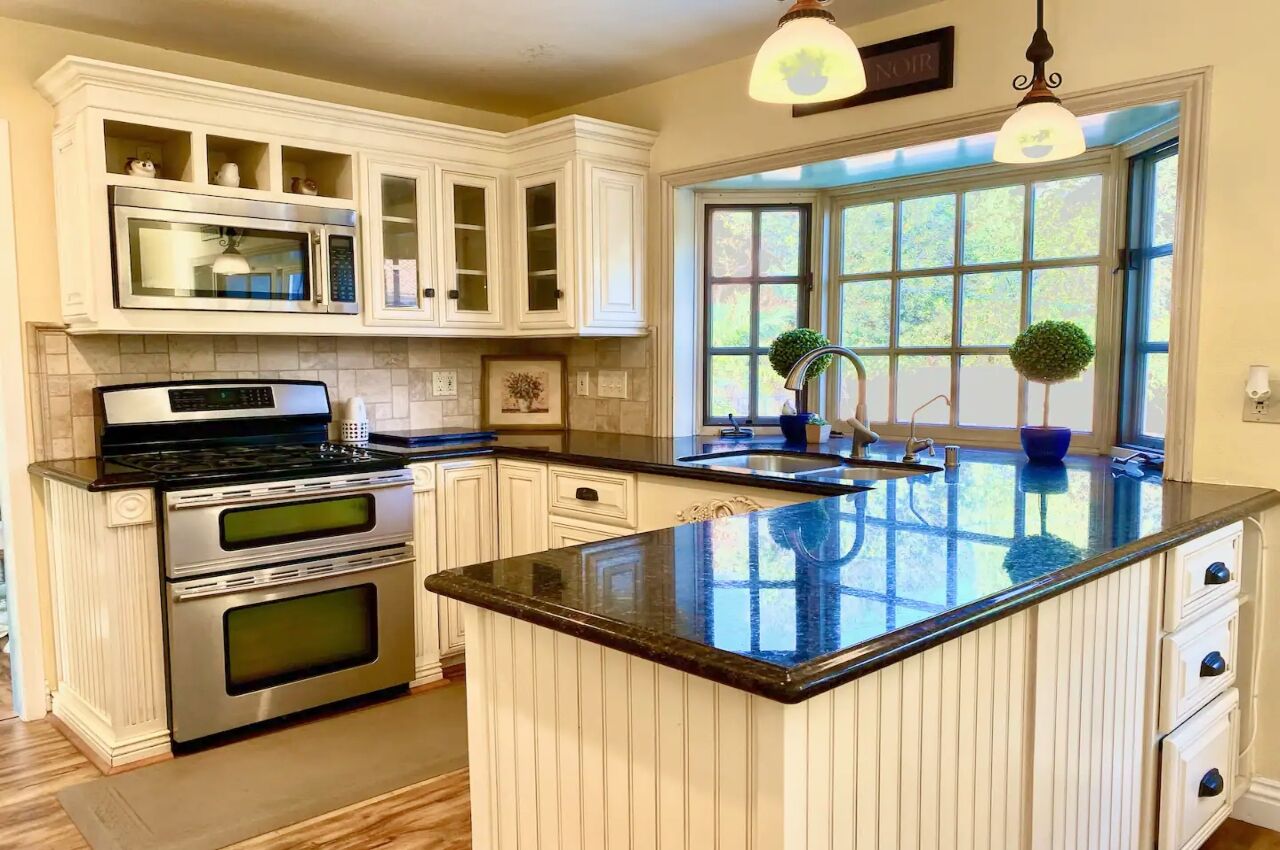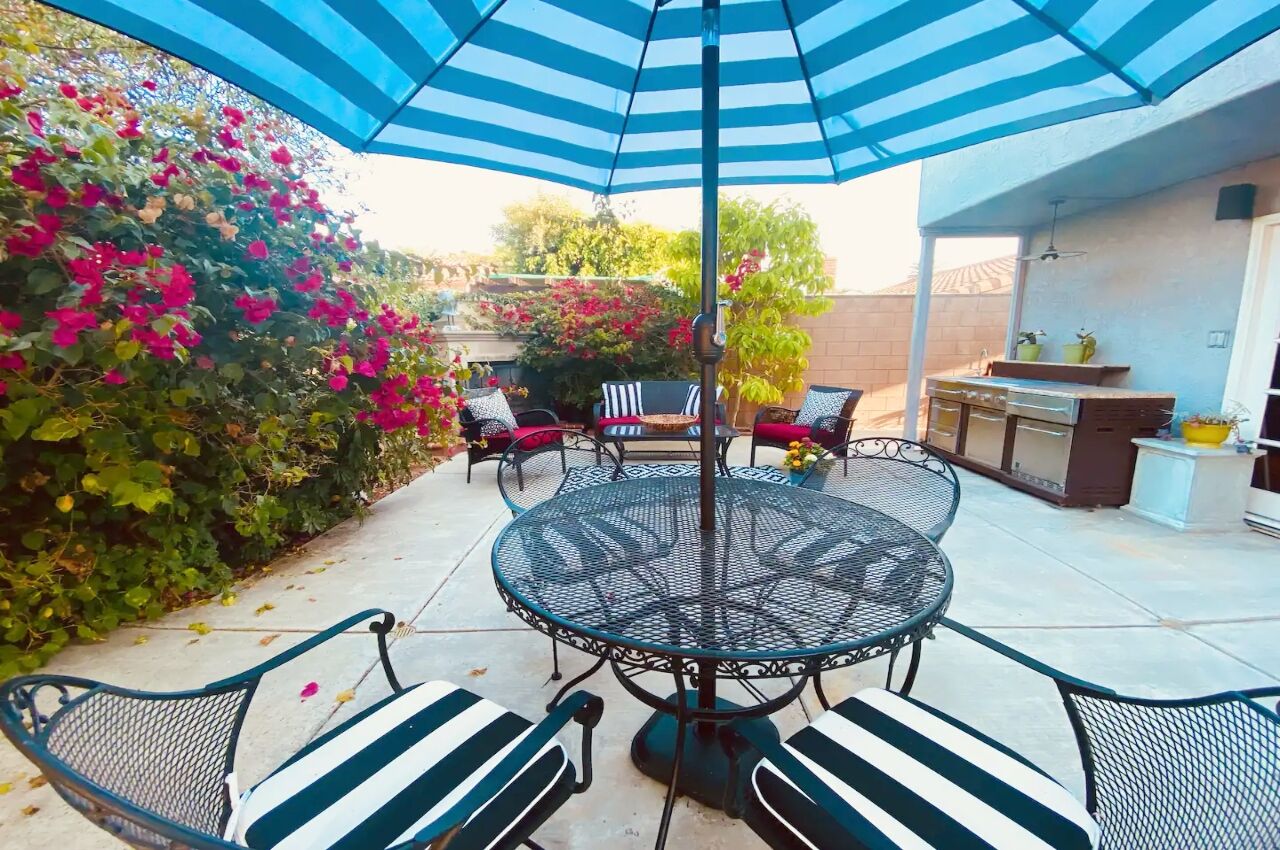 This private room is located in a house in a friendly and quiet neighborhood. This space has an oversized living room with a fireplace, a spacious kitchen with a large eating area, and a backyard with a pool, spa, and another fireplace. This home is conveniently located near restaurants, shops, malls, cafes, and the beach.
Two guests, one bedroom
Price: $98 per night
Stylish private room near attractions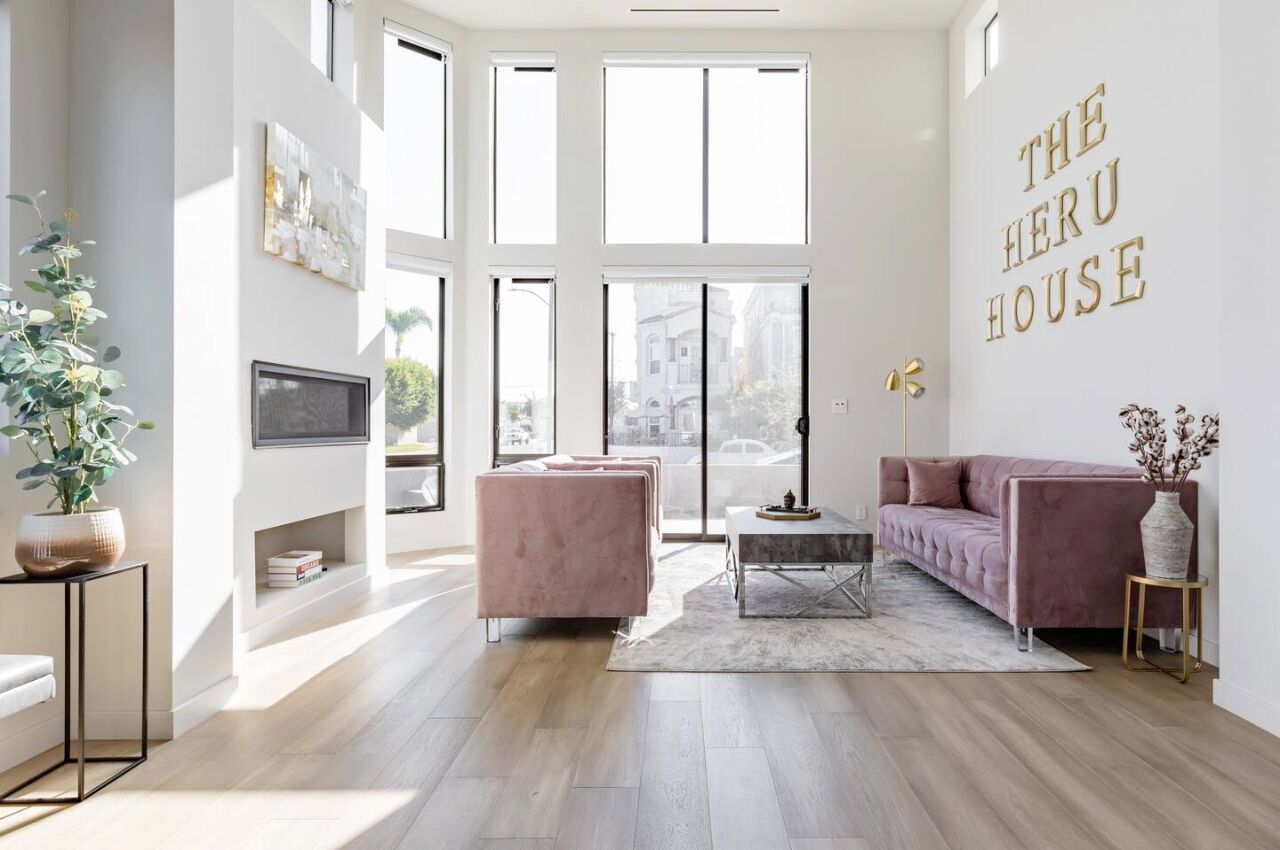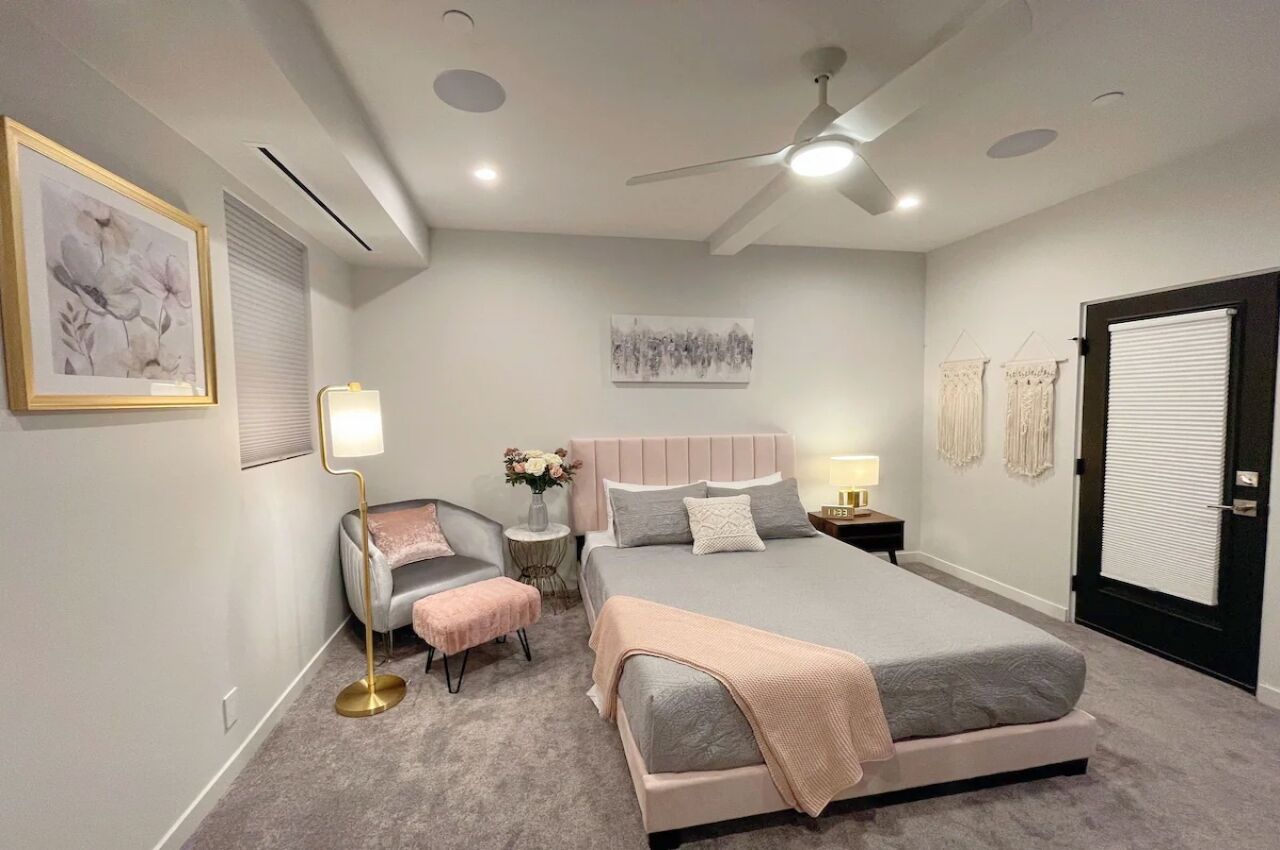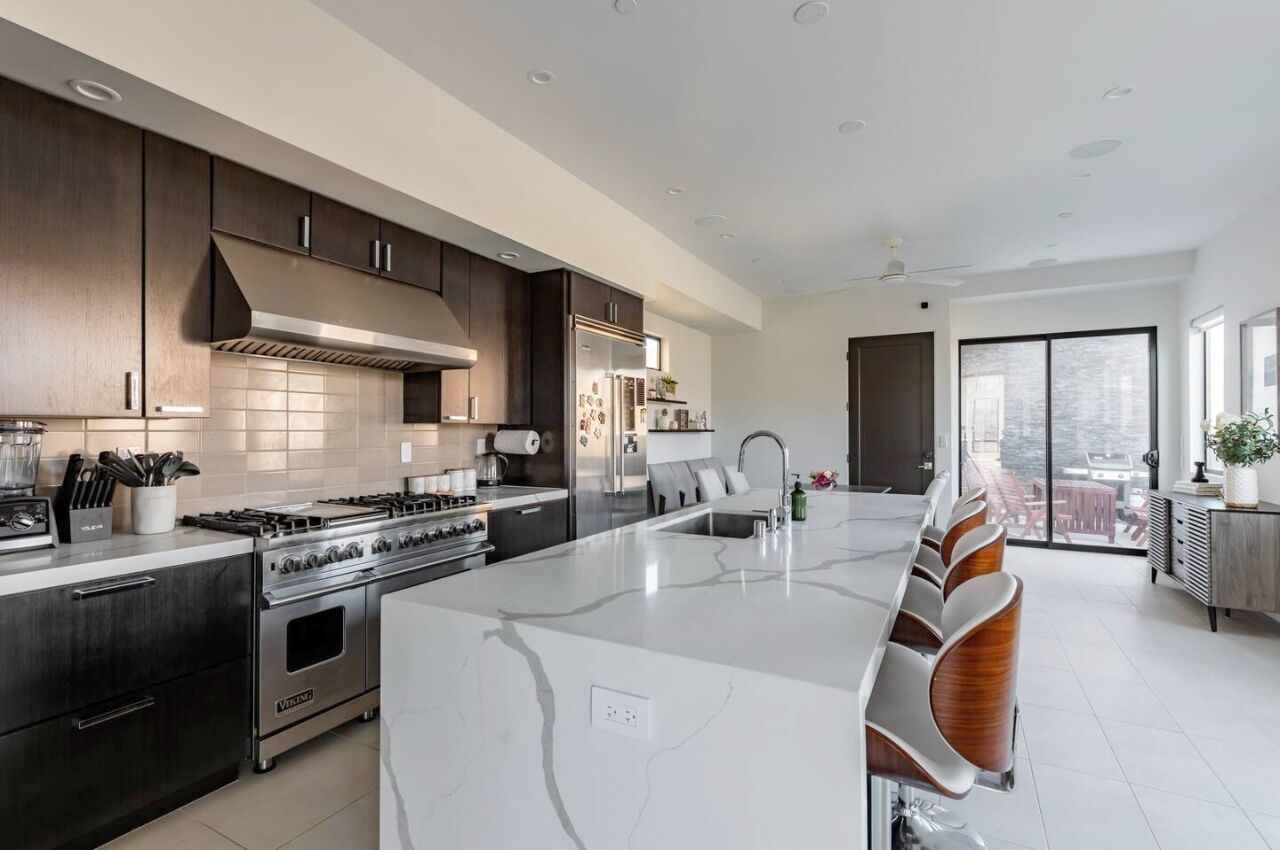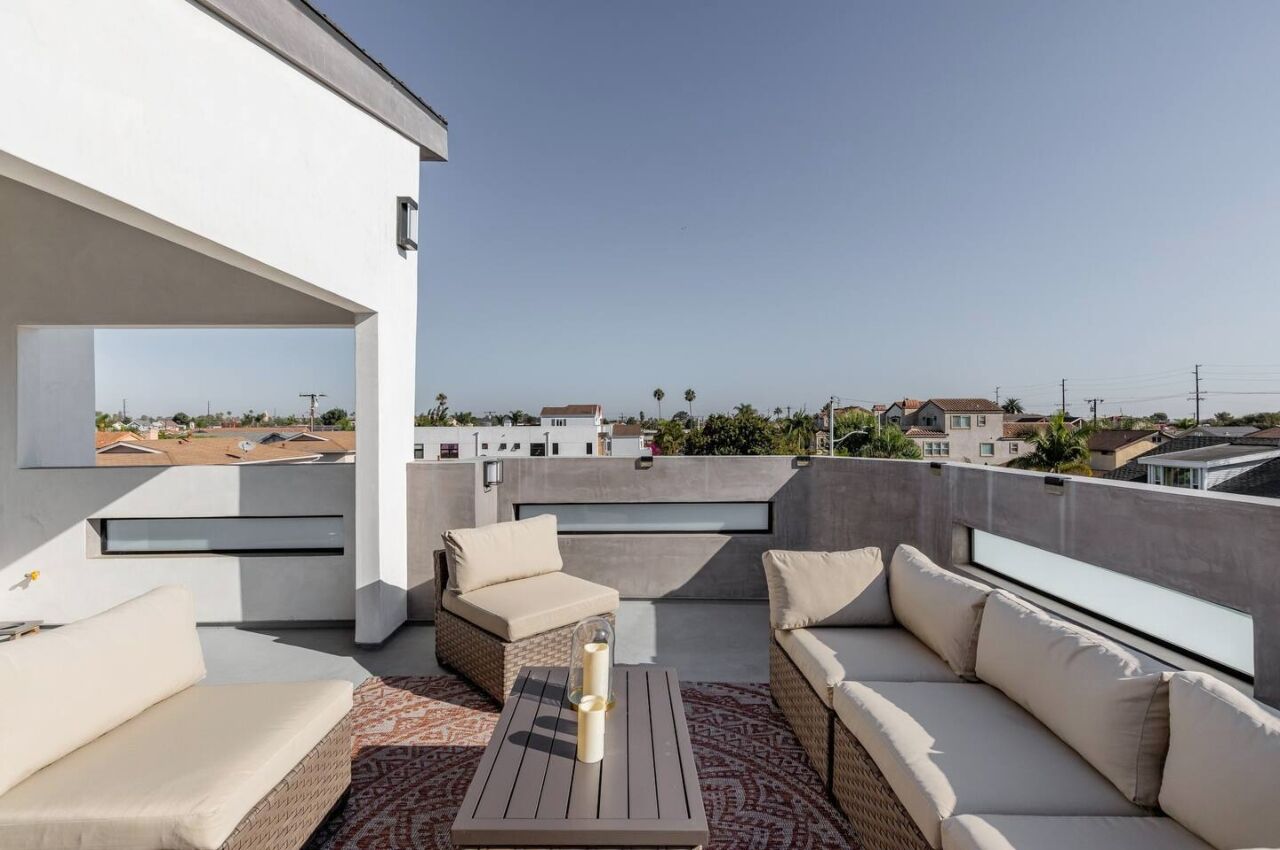 Welcome to this stylish Airbnb Huntington Beach vacation rental. If you're looking to tackle Huntington Beach with your partner, this is just the right place. This home features a bedroom with a queen-sized bed, a full bathroom, and a shared living, kitchen, and backyard space.
Three guests, one bedroom
Price: $200 per night
Huntington Beach Airbnbs with a pool
Having a pool and the beach nearby is the goal, right? These properties accomplish that goal with an extra dose of style.
Coastal Paradise steps to the beach w/ pool and hot tub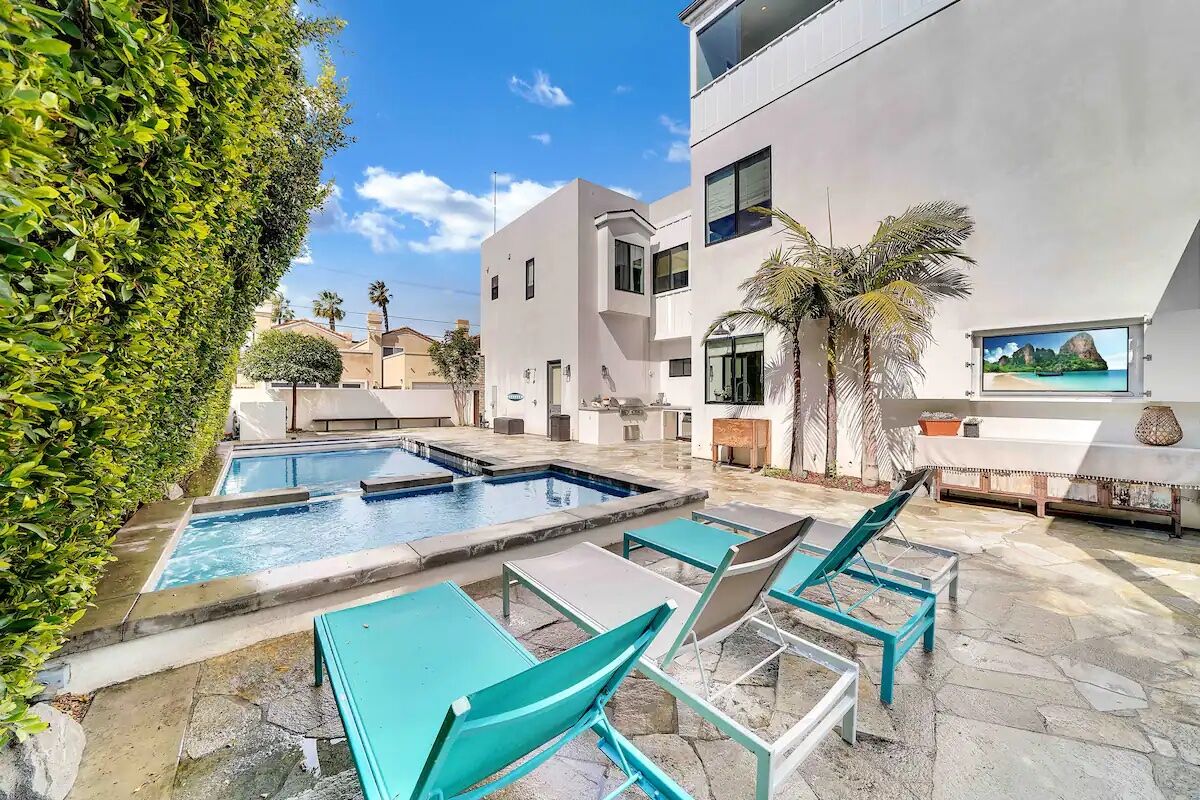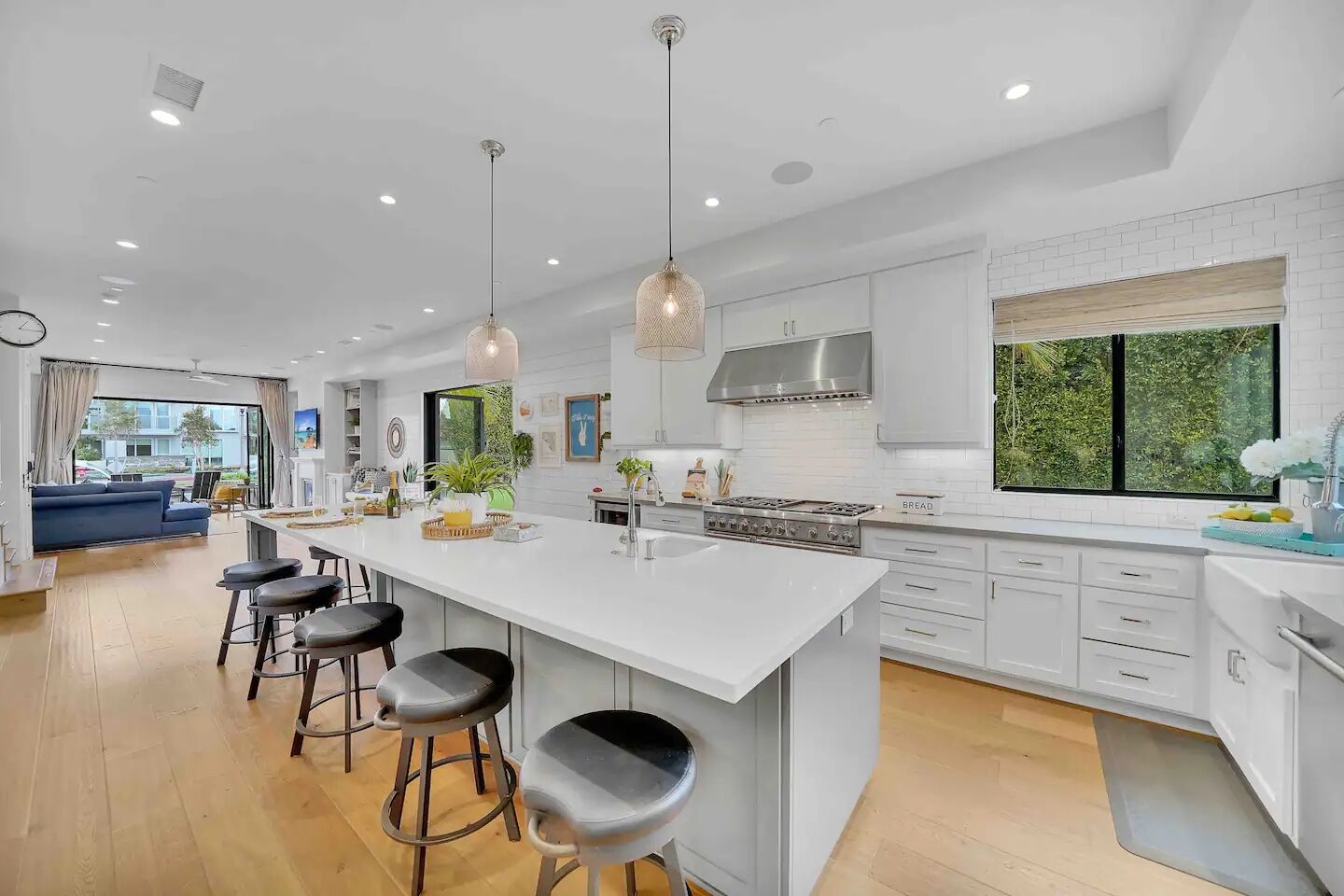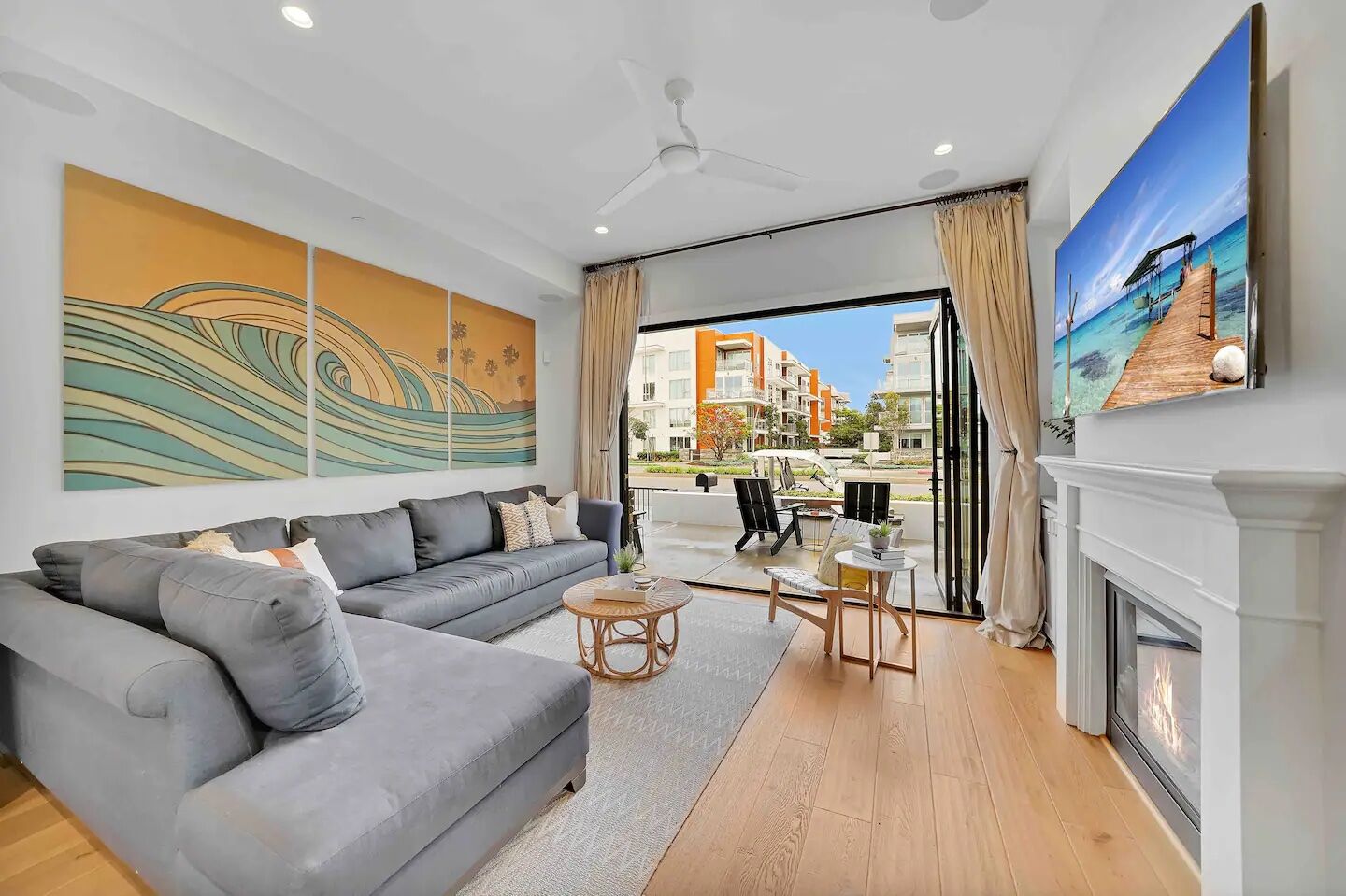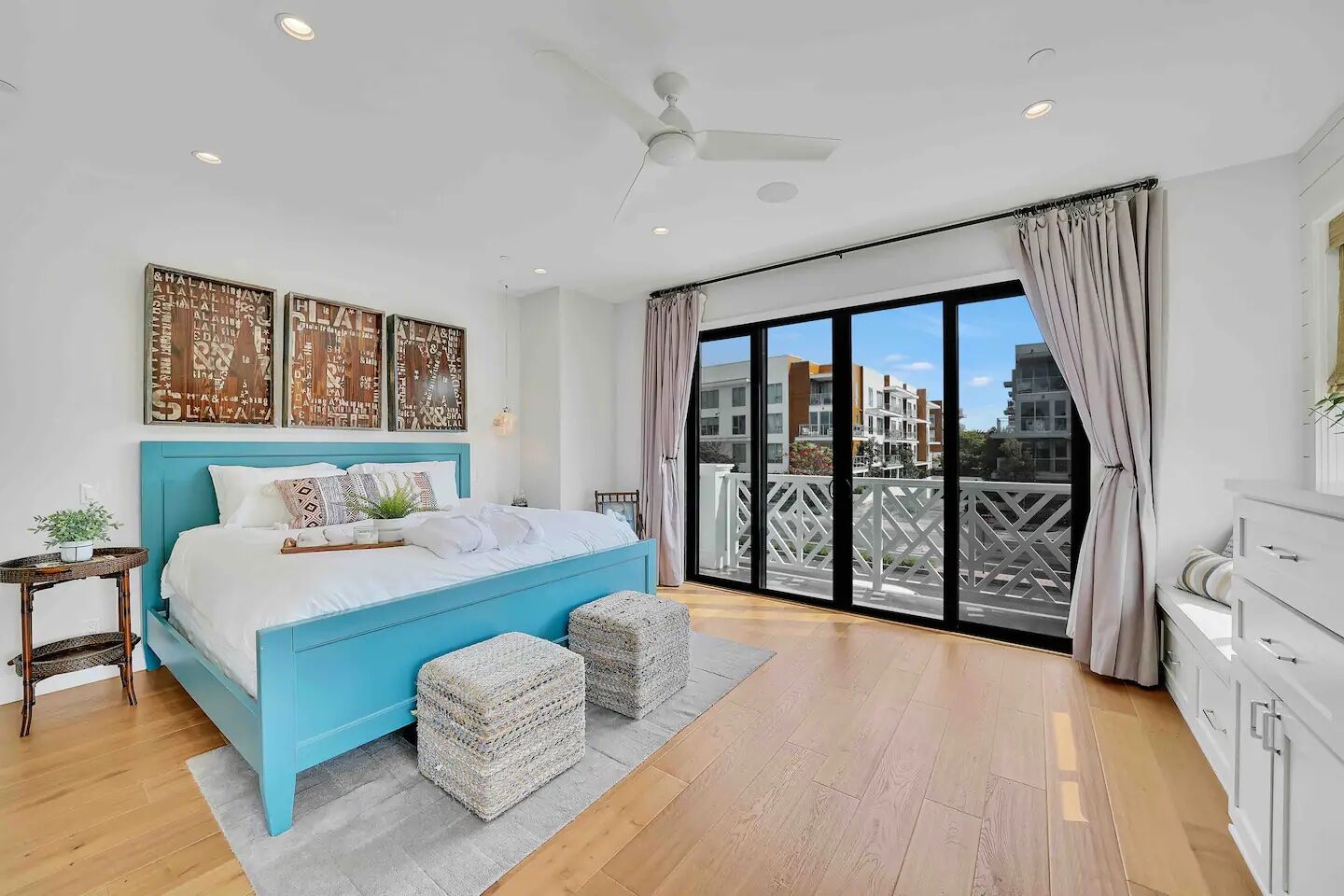 Having the beach, a pool, and a hot tub on tap for whenever you want to use them is the ultimate Southern California dream. Live that dream at this coastal escape, complete with a luxurious interior, a party deck, and a covered patio. Bedrooms are nicely trimmed with views out over the neighborhood towards the water. This is the spot to impress — and your guests won't want to leave.
Ten guests, four bedrooms
Price: $2,200 per night
Beautiful two-bedroom condo steps from beach, with pool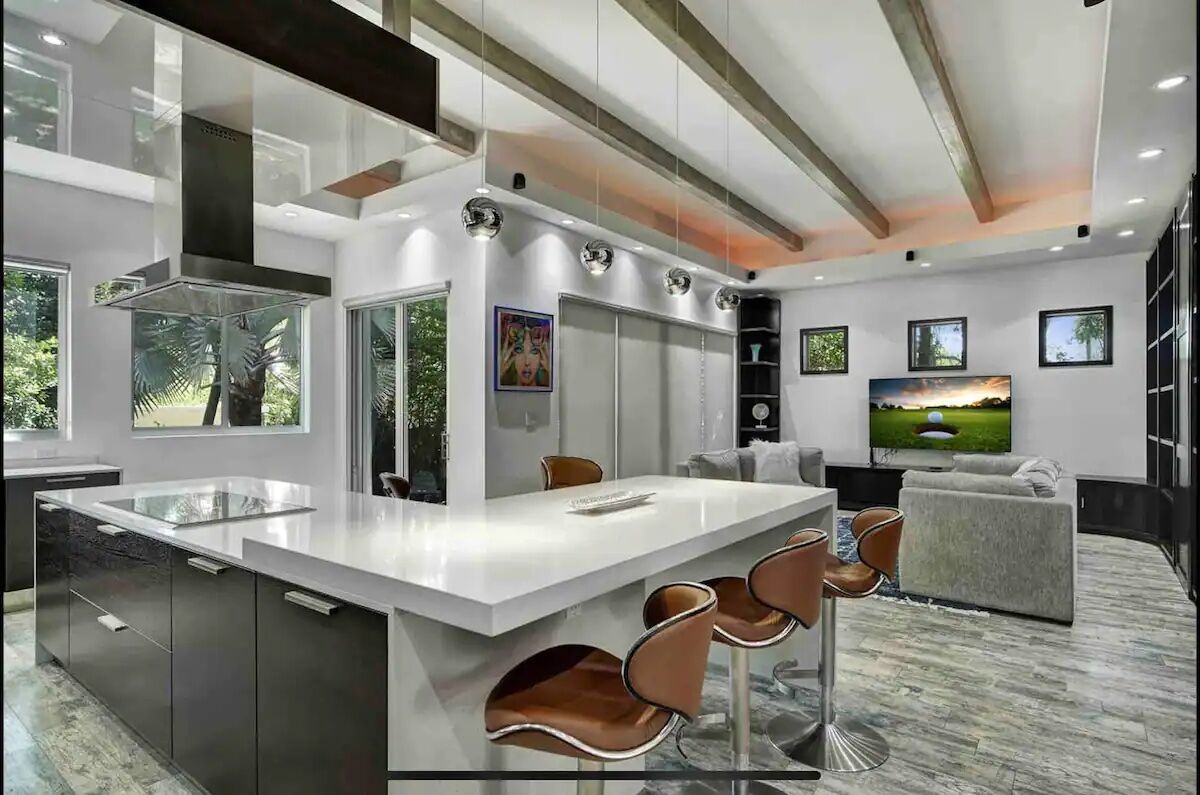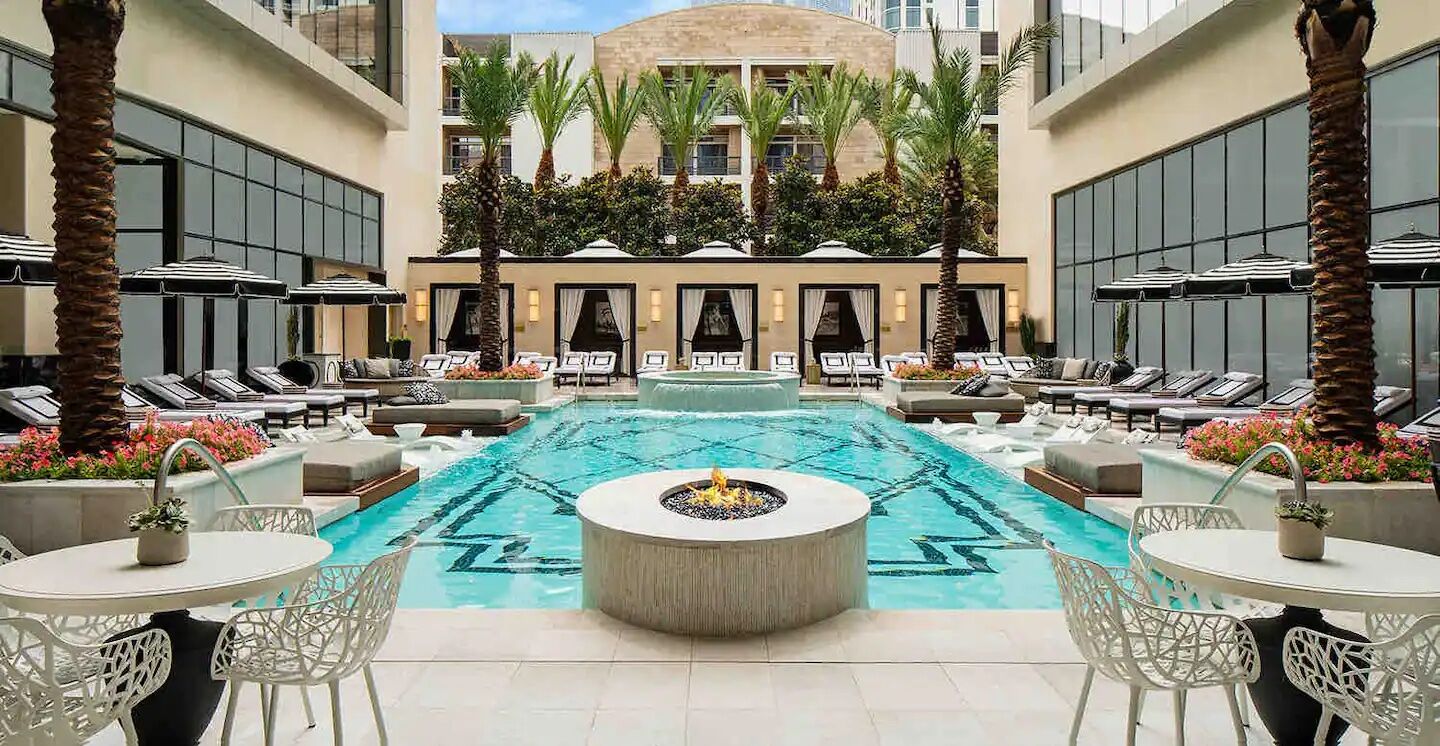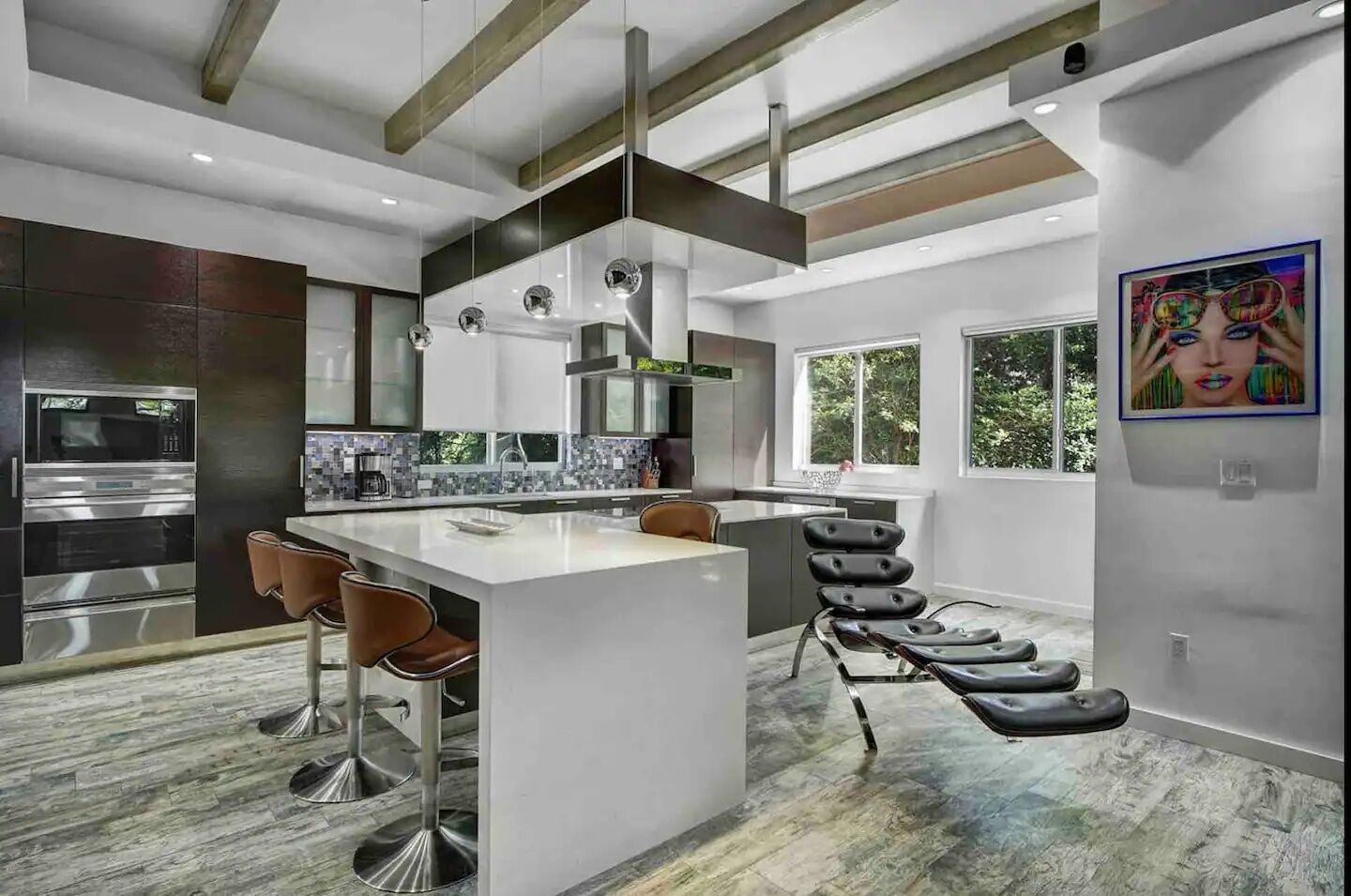 Steps from the beach and with pool access mean you're guaranteed a good time at this Airbnb Huntington Beach vacation rental. There's also a hot tub on site, and you'll be within walking distance to many of the town's finest attractions including the pier, downtown, and the acclaimed Longboard Restaurant and Pub. Inside the unit, relax in luxury with a comfortable lounge area, stocked kitchen, and high-heeled bedrooms.
Four guests, two bedrooms
Price: $542 per night
Huntington Beach Airbnbs near downtown
Downtown Huntington Beach offers the area's best dining, shopping, and clubs. It's walkable and bikeable, so there's no need to rent a car. Especially if you book one of these nearby Airbnbs.
Newly renovated beach house with private patio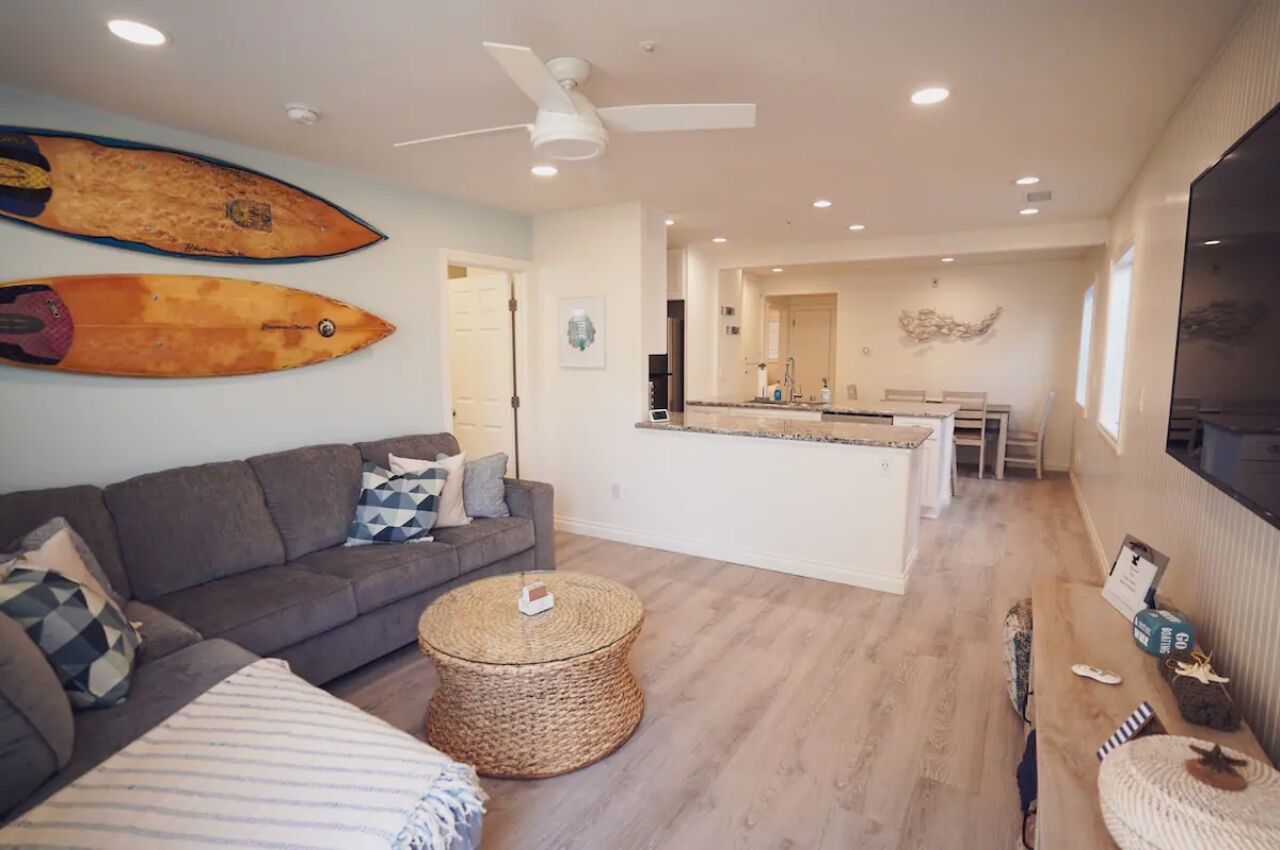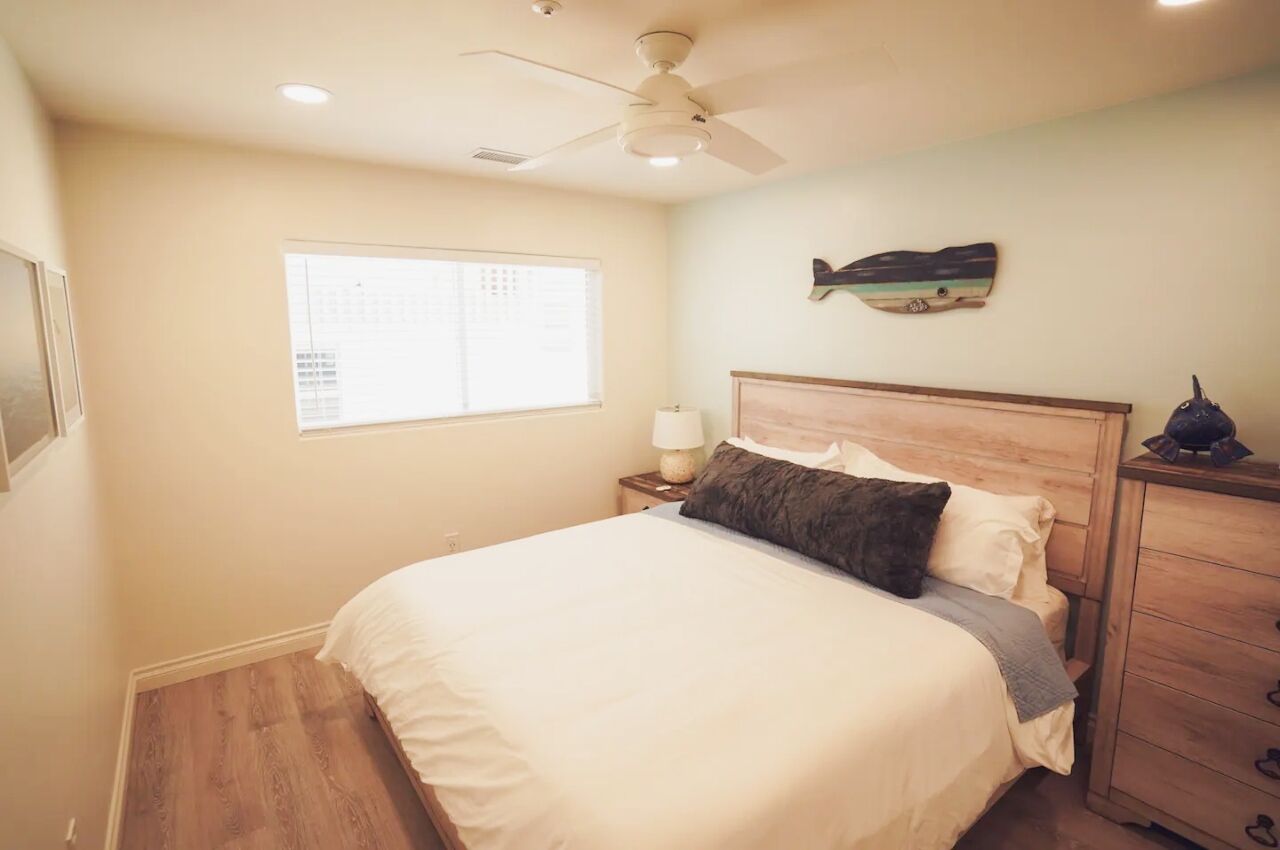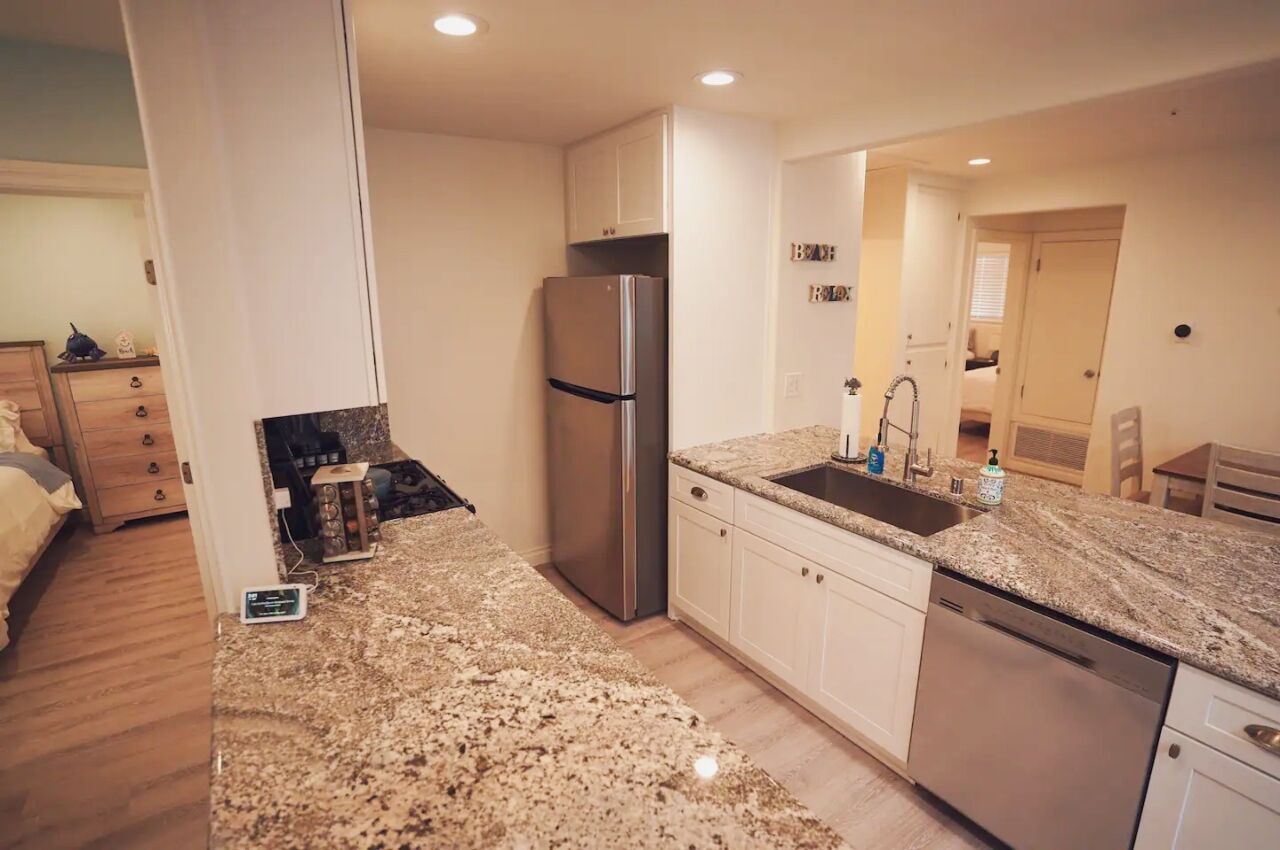 Round up your family or friends and head to the sunset beach house. This newly renovated house has an open layout and many forms of entertainment. Relax in the cozy living room, prepare meals for the day on the beach or have a drink on the private patio. The home has bikes, surfboards, a kayak, and board games.
Eight guests, three bedrooms
Price: $466 per night
Spacious family home near pier, Disneyland, and Universal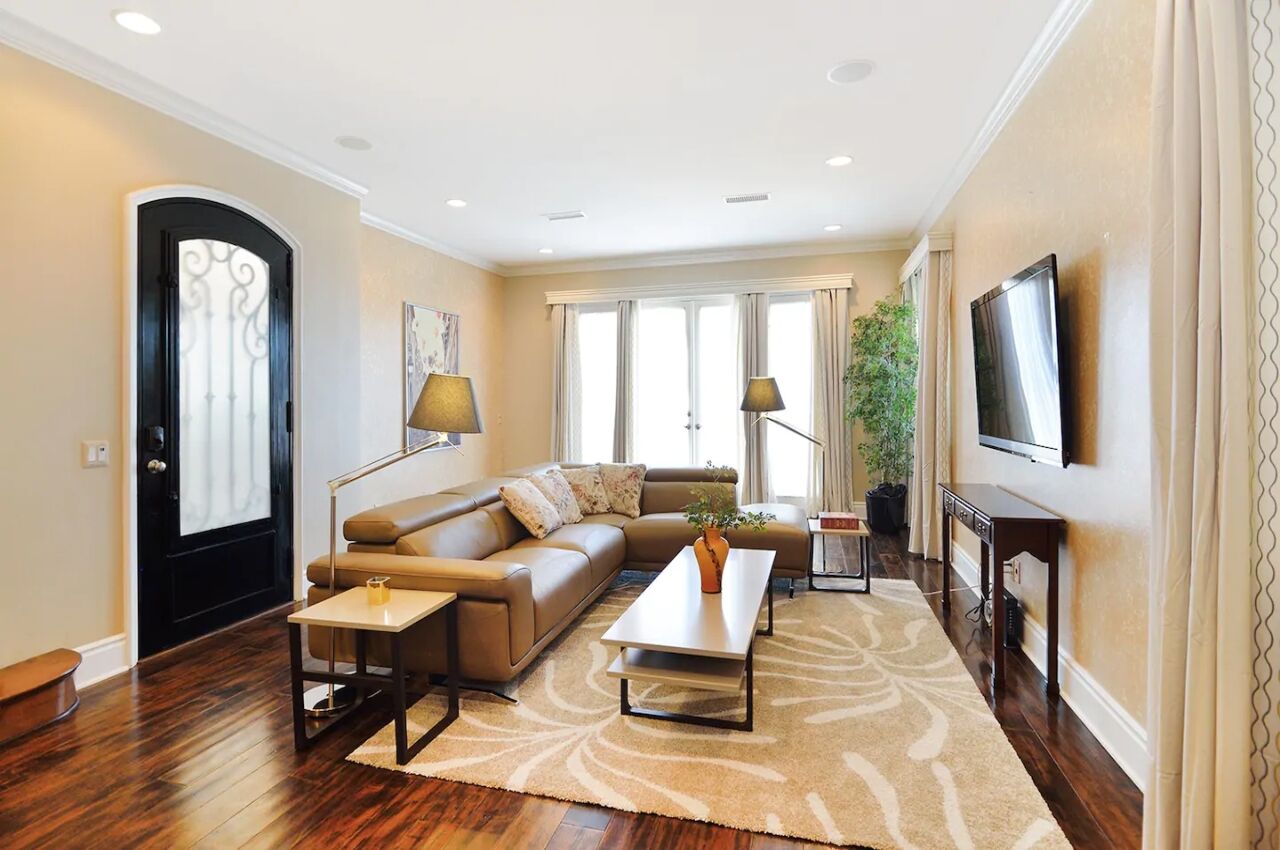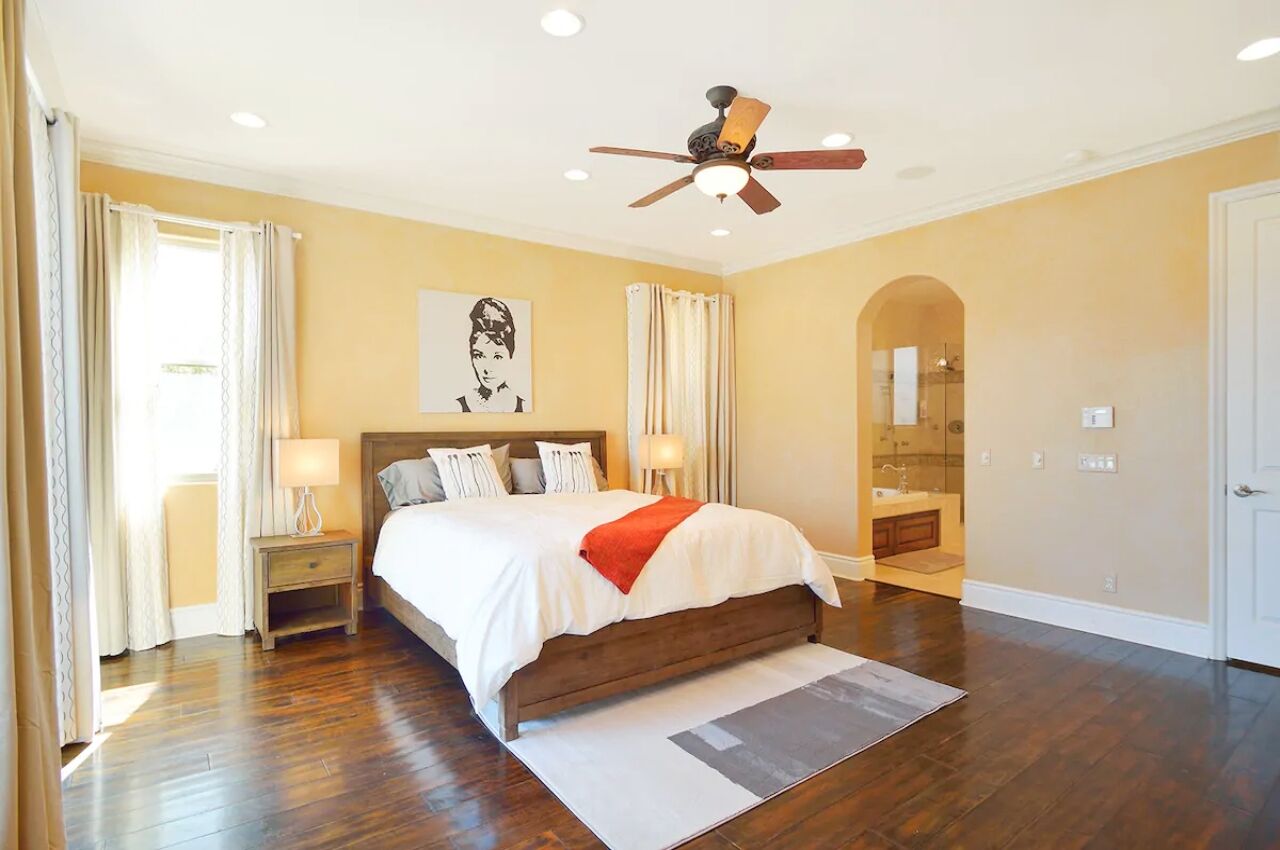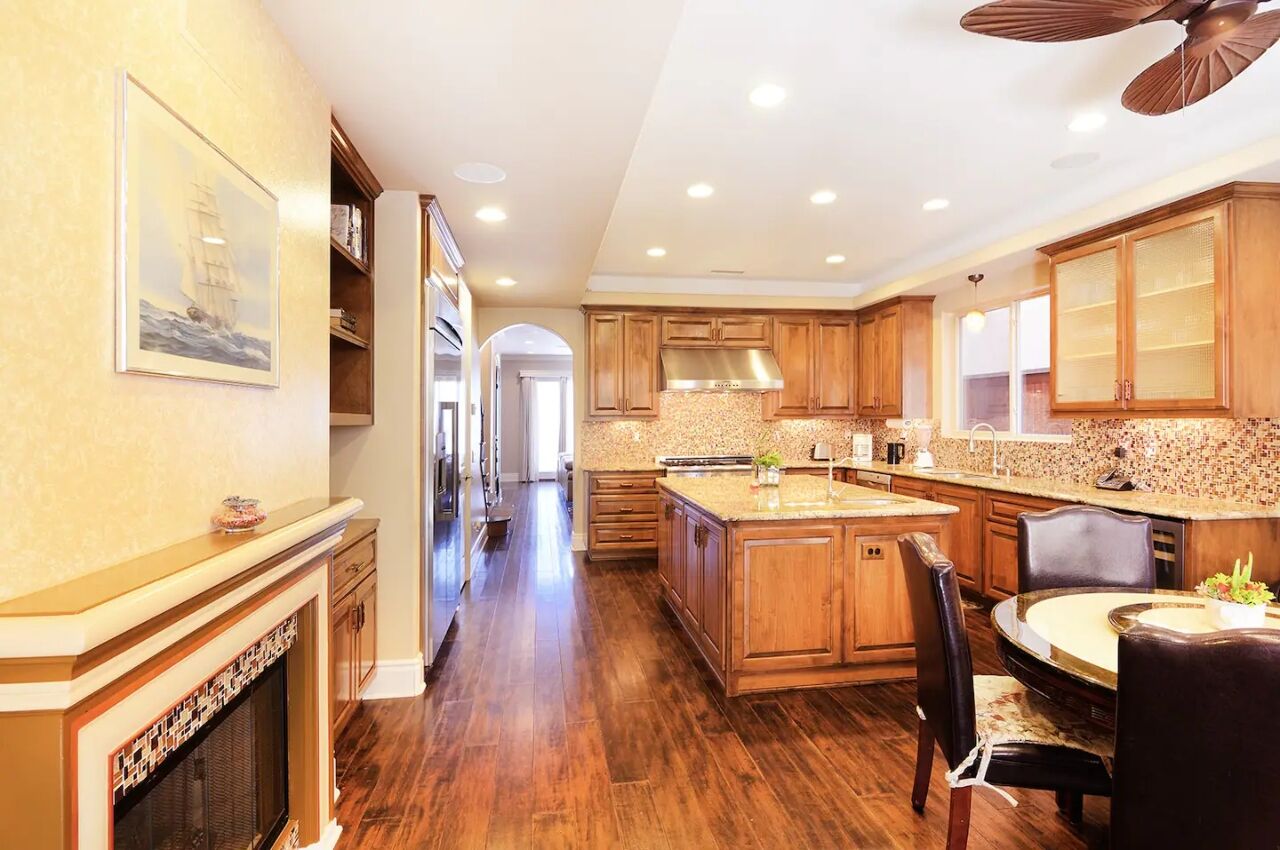 This family home has everything you need for a getaway. There are 2700 square feet of living space, two balconies that view the pier and beach, three bedrooms, one loft with a bathroom, a family room, a living room, a front patio with gorgeous views, and an outdoor BBQ grill. Not only will you have access to all these amenities, but you'll also be within walking distance to shops, restaurants, and the pier and just a half-hour drive to Disneyland, Universal Studios, and Legoland.
Ten guests, four bedrooms
Price: $680 per night
Modern beach home near Downtown Huntington Beach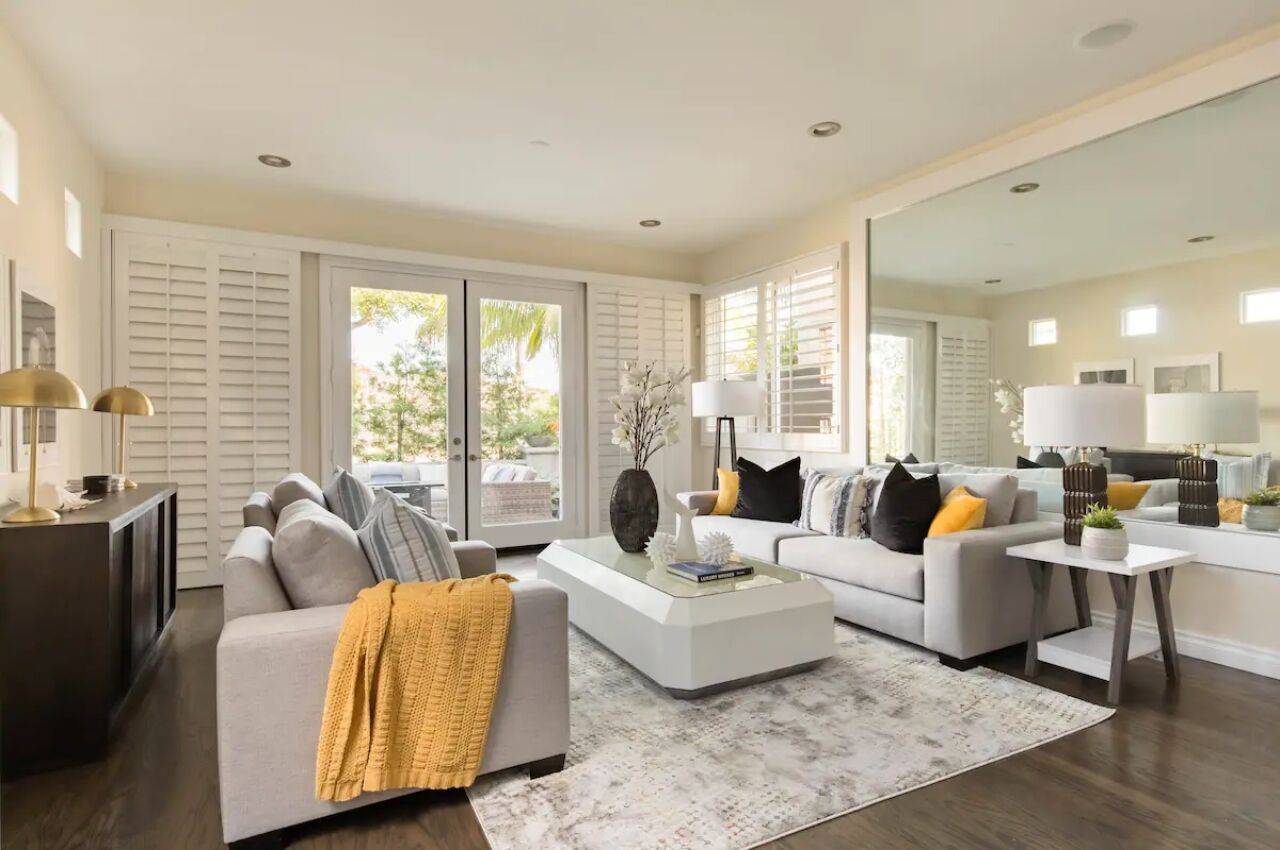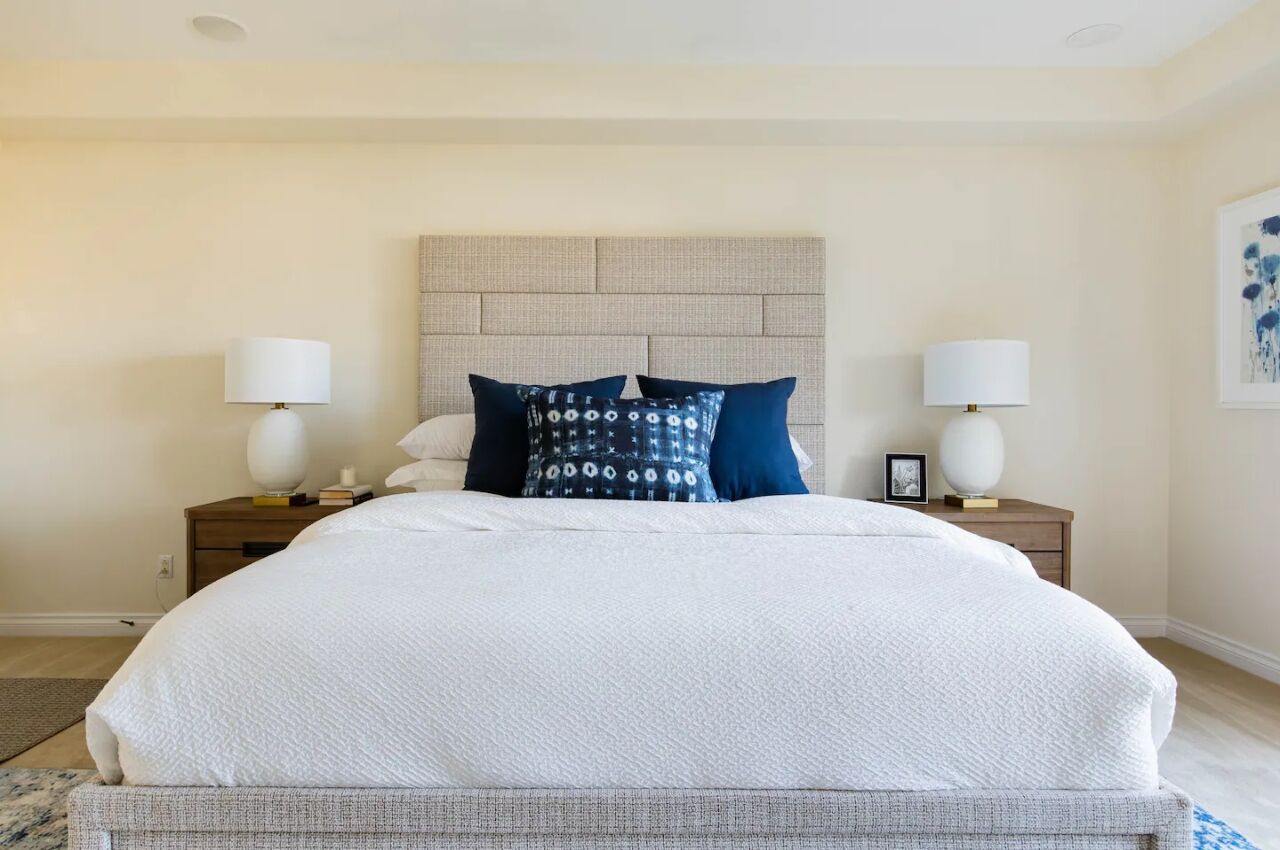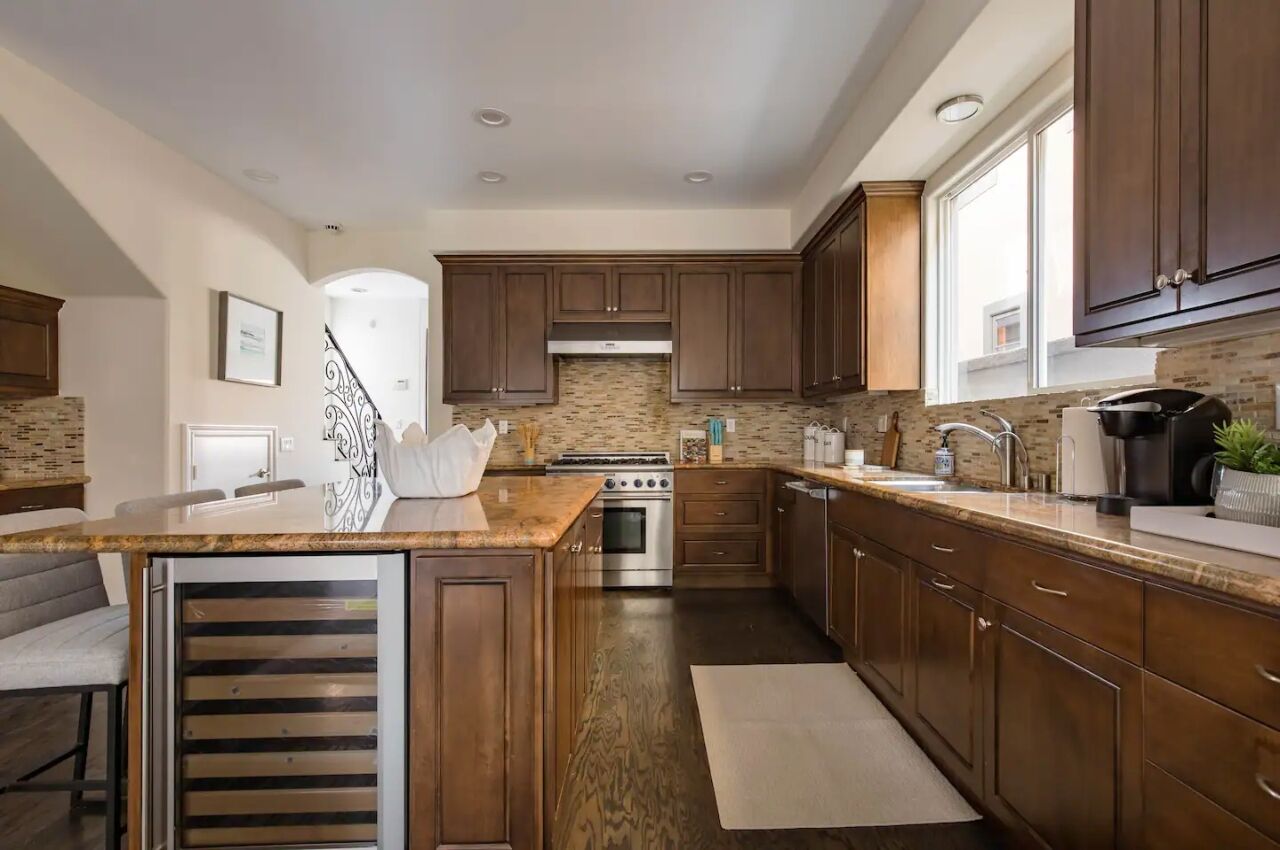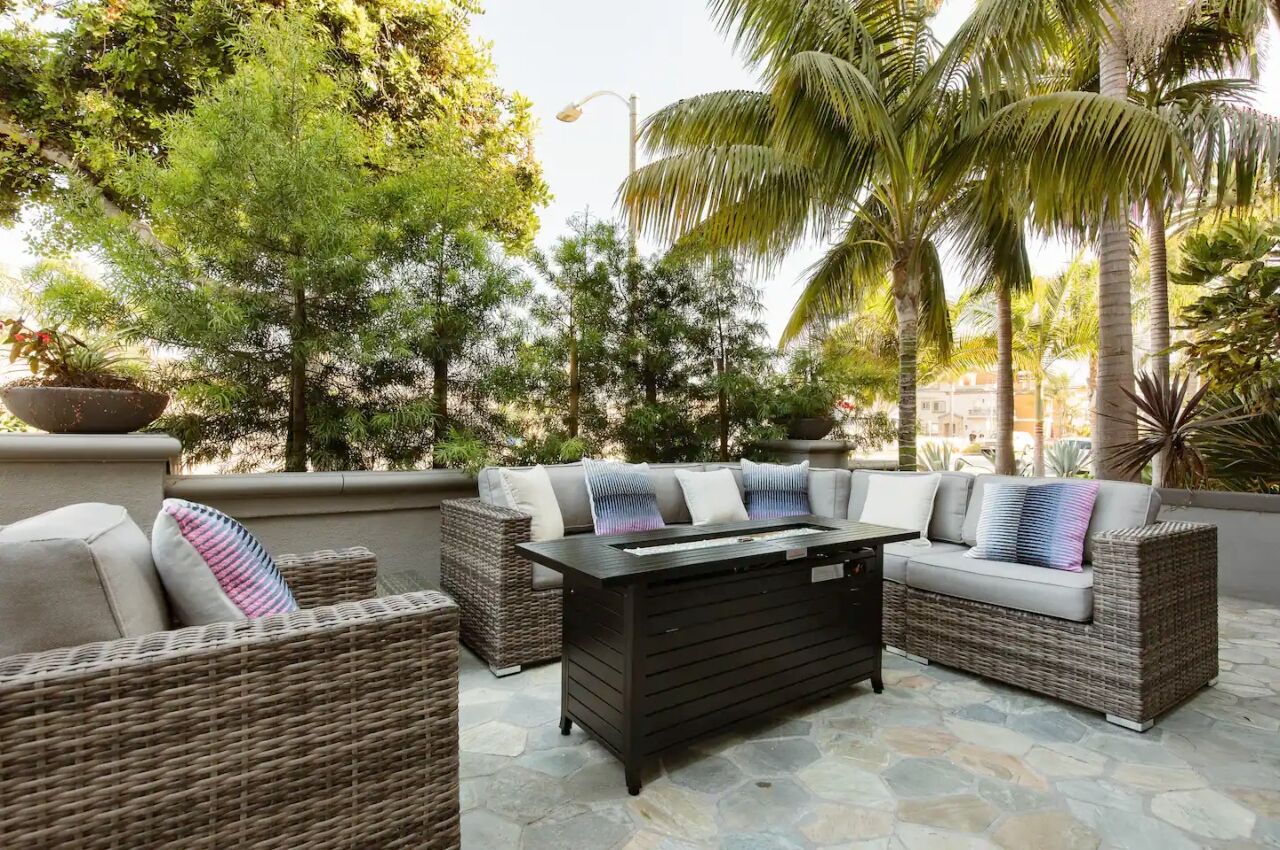 Indulge in this three-story house for your Huntington Beach trip. With its spacious living room, kitchen, and four bedrooms, there is plenty of room for relaxation. There is a secluded flagstone patio and french doors to welcome you into the home, and if you want to get out for a bit to explore, don't worry because the house is within walking distance of all Huntington Beach activities.
Seven guests, four bedrooms
Price: $686 per night
What did you think of this story?