These Leavenworth Airbnbs Put You Near Downtown and Outdoor Adventures
Not only is Leavenworth, Washington, one of the best places to experience Oktoberfest without flying to Europe, but the alpine town offers a year-round roster of foodie and outdoor adventures. As well as ogling the Bavarian-themed architecture of Front Street with a pretzel in hand, Leavenworth is the perfect base to explore the Cascades. Find your Airbnb Leavenworth vacation home here.
Airbnb Leavenworth, Washington, cabins and lodges
We hope you love the Airbnb Leavenworth stays we recommend! Just so you know, Matador may collect a small commission from the links on this page if you decide to book a stay. Listed prices are accurate as of the time of publication.
Airbnb Leavenworth, Washington, cabins and lodges
Stones Throw Cottage in Downtown Leavenworth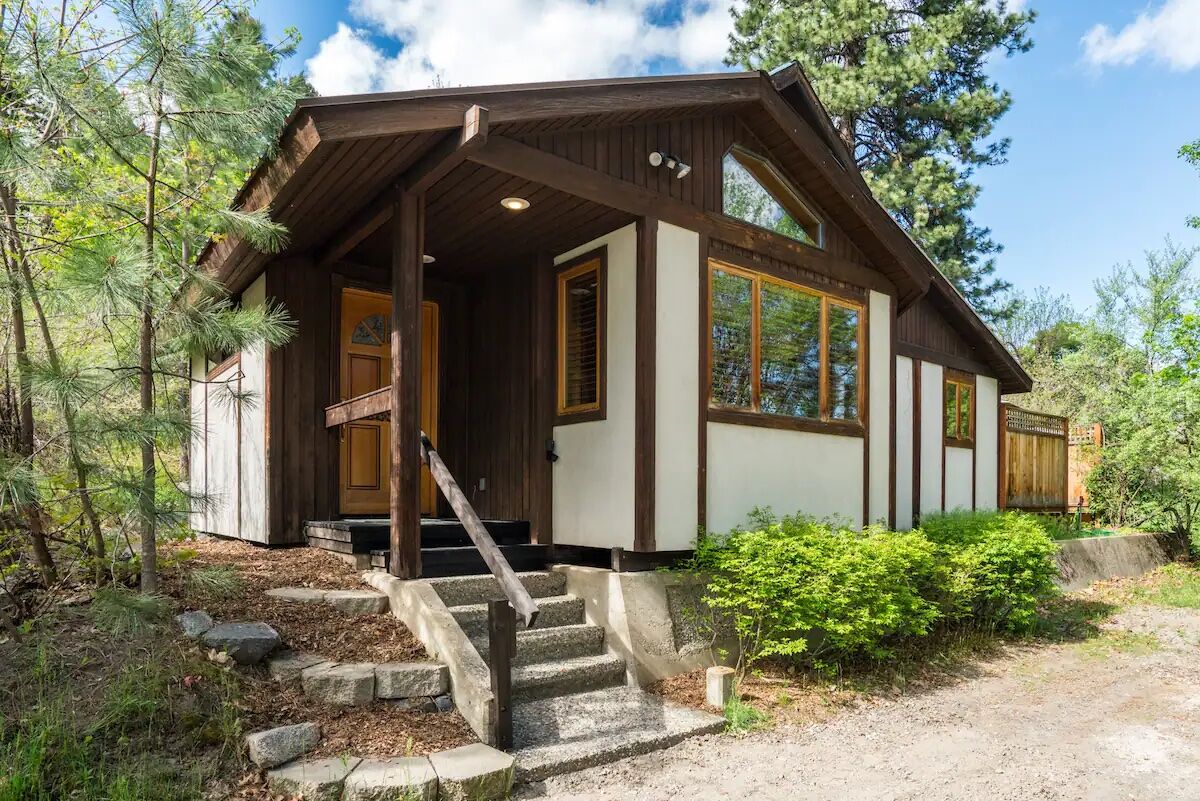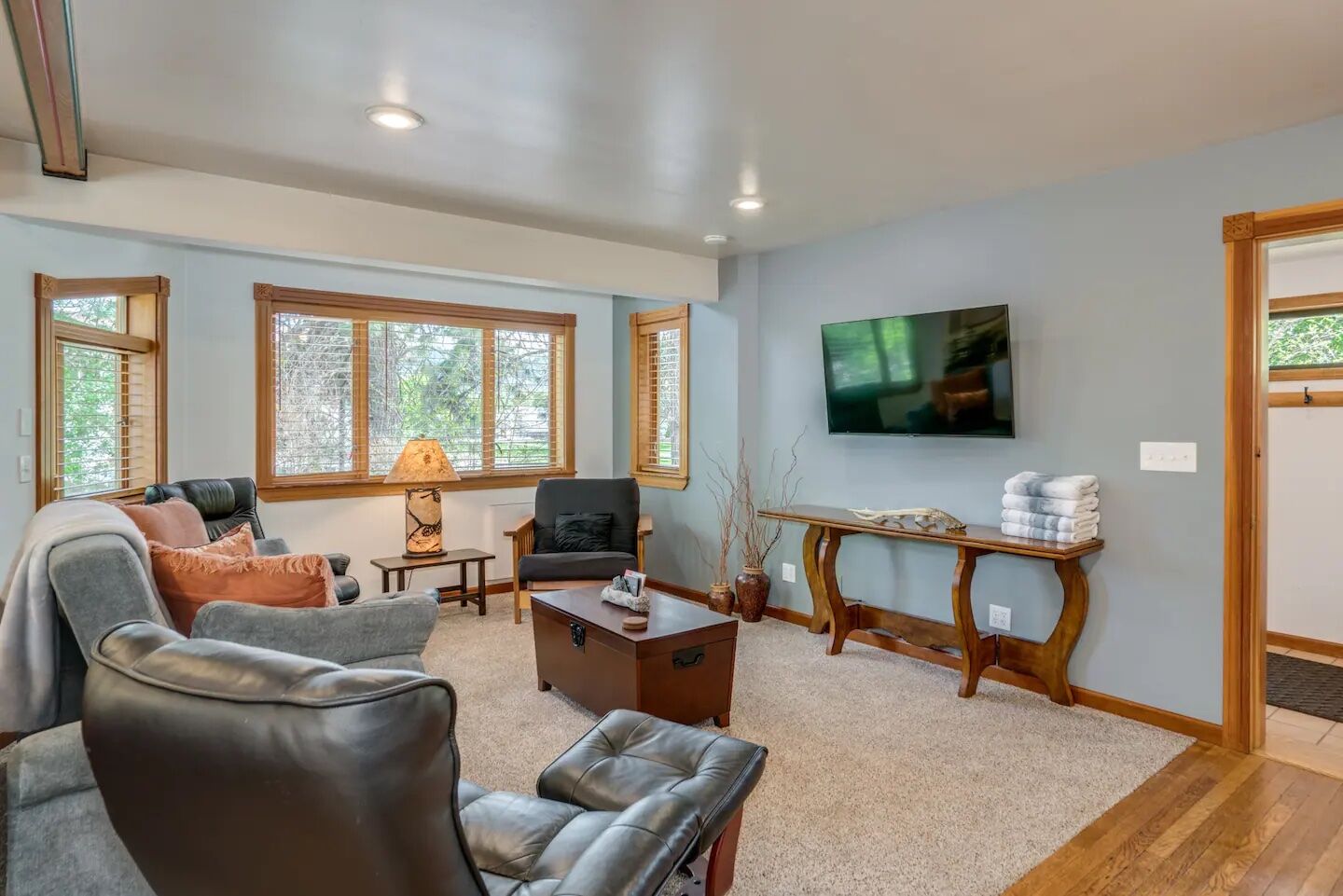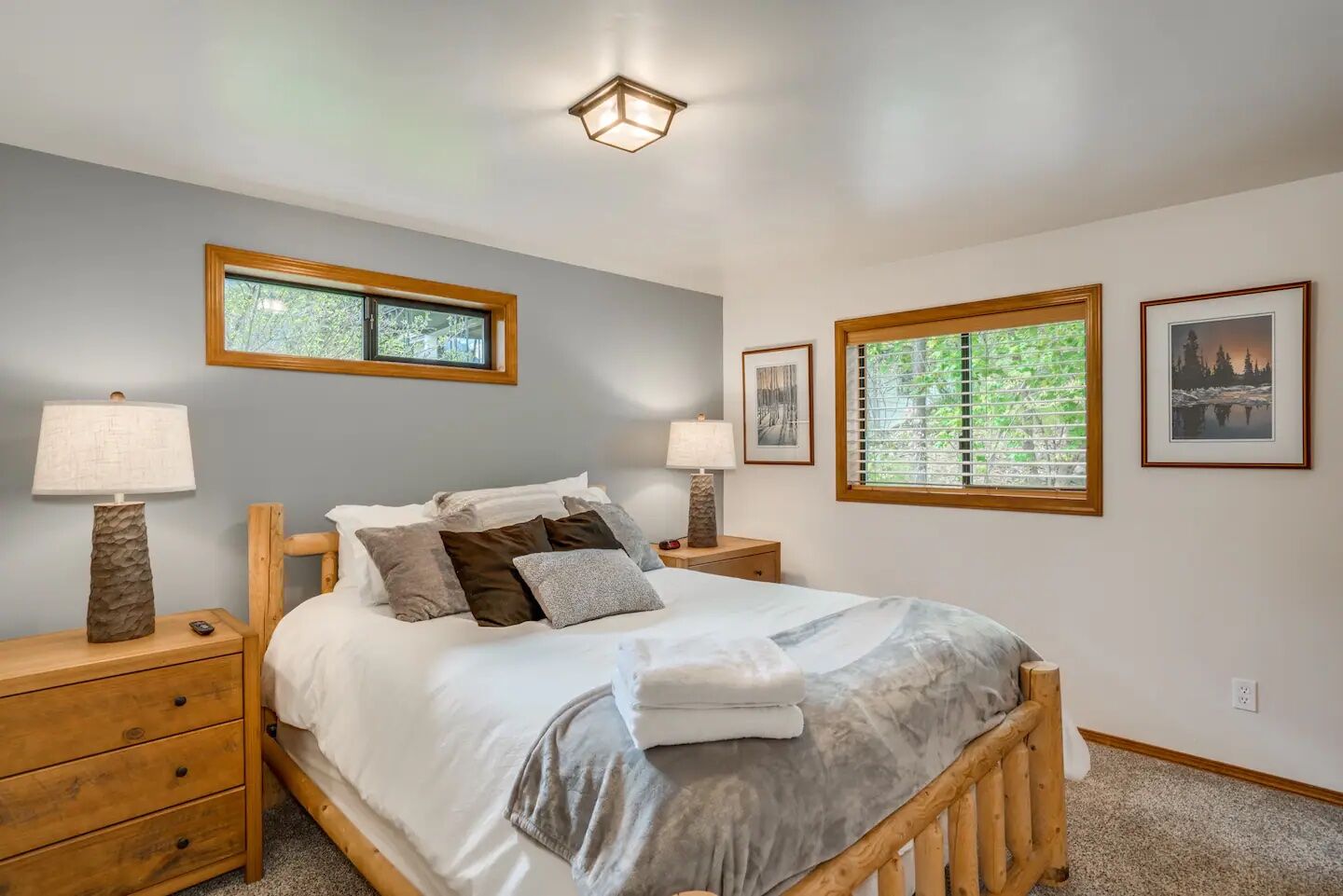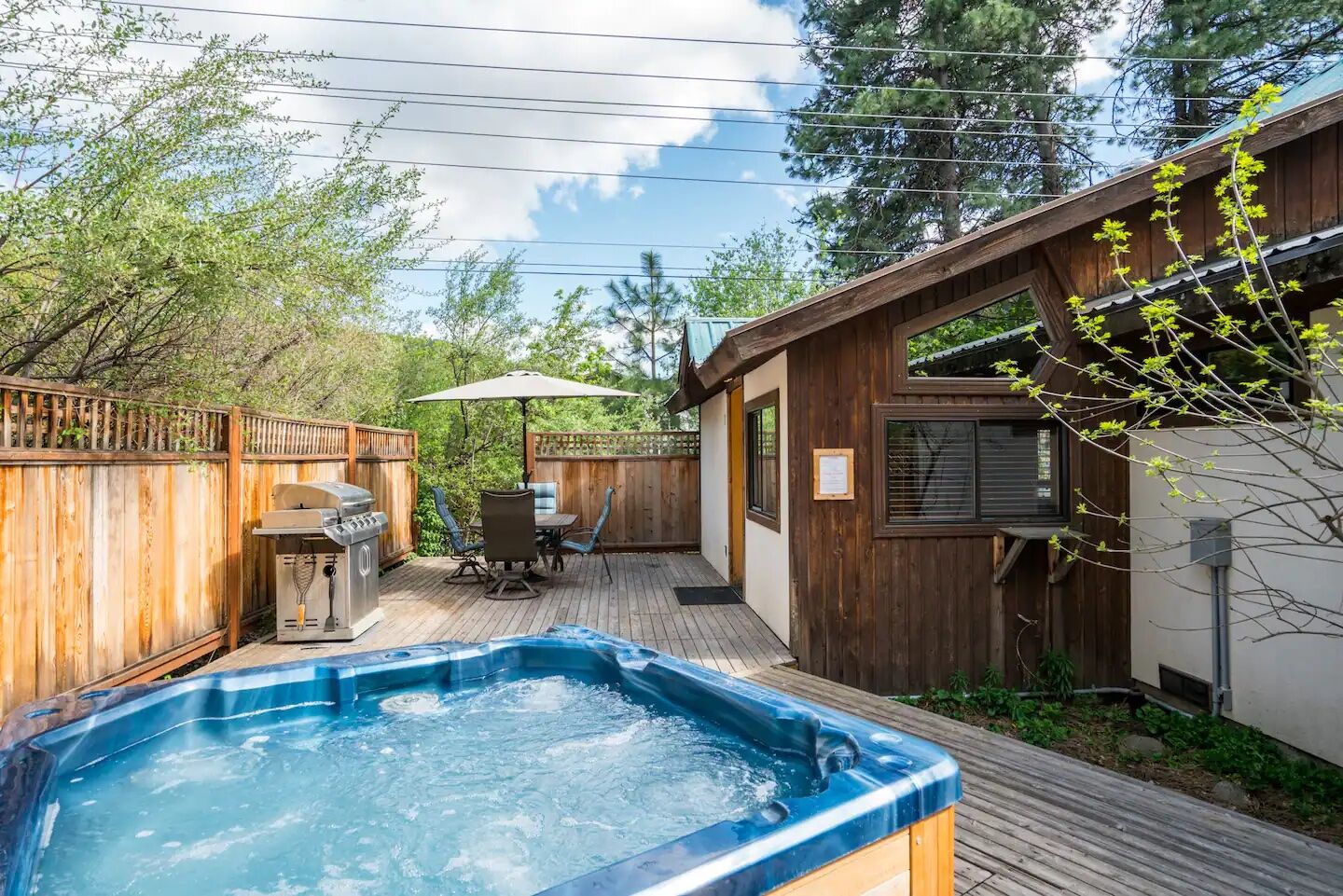 This super-cute cottage might deceive you at first glance: the insides are far roomier than you may expect. Step out of the kitchen door and you'll be on your private deck with a hot tub, grill, and dining area surrounded by forestry. Consisting of an open-plan kitchen and lounge, the home contains one bedroom and is a welcoming Leavenworth vacation rental for couples seeking a rental in the heart of downtown.
Four guests, one bedroom
Price: $270 per night
Barenhutte – Storybook cabin in the woods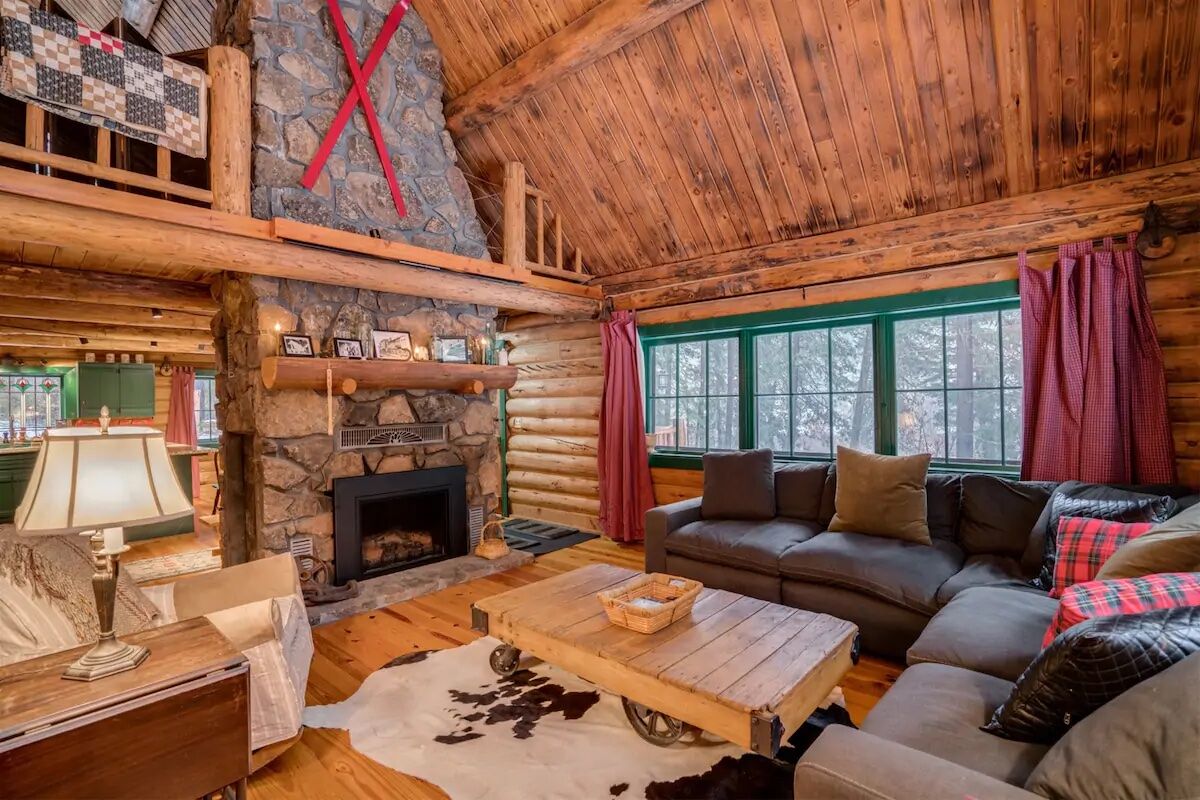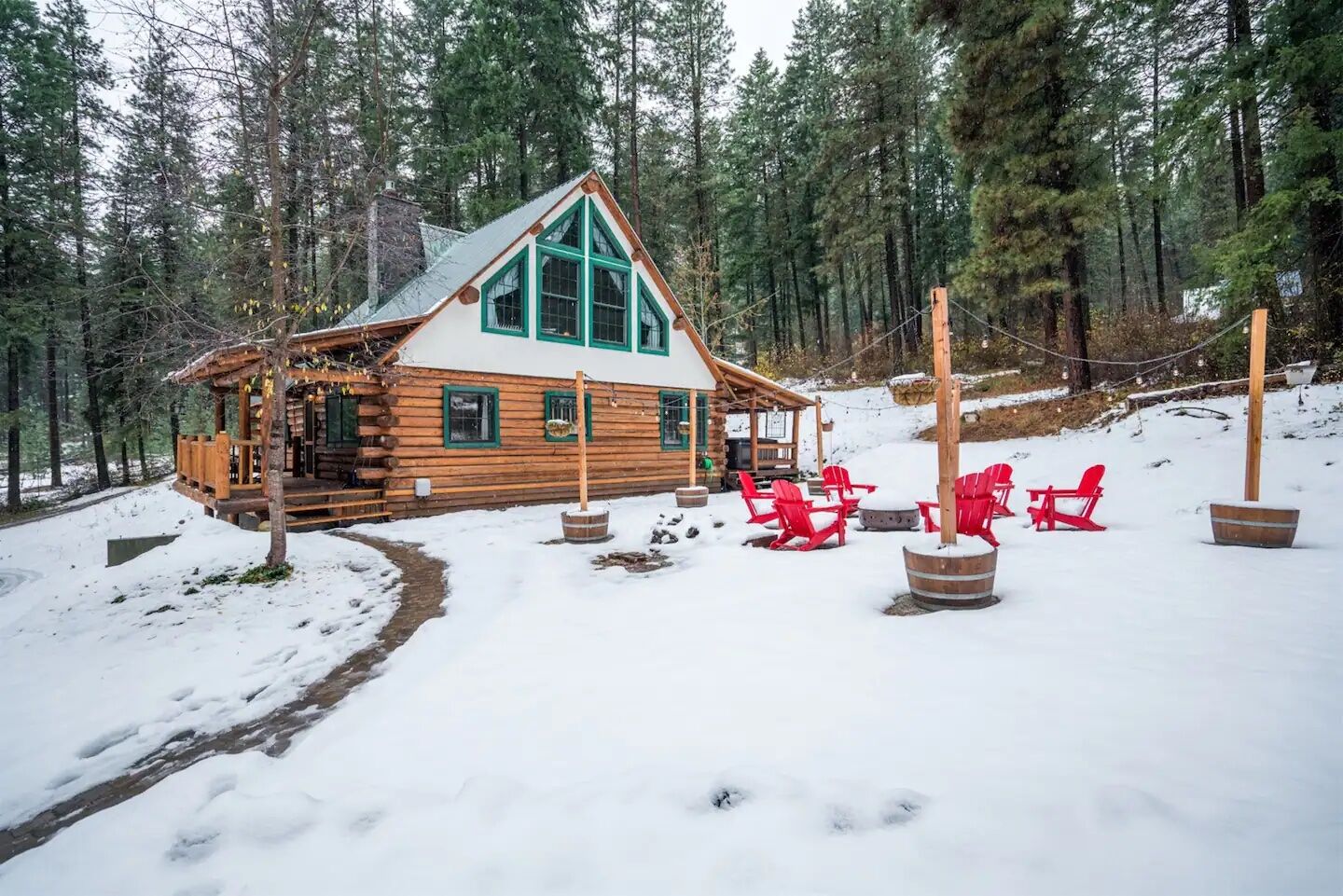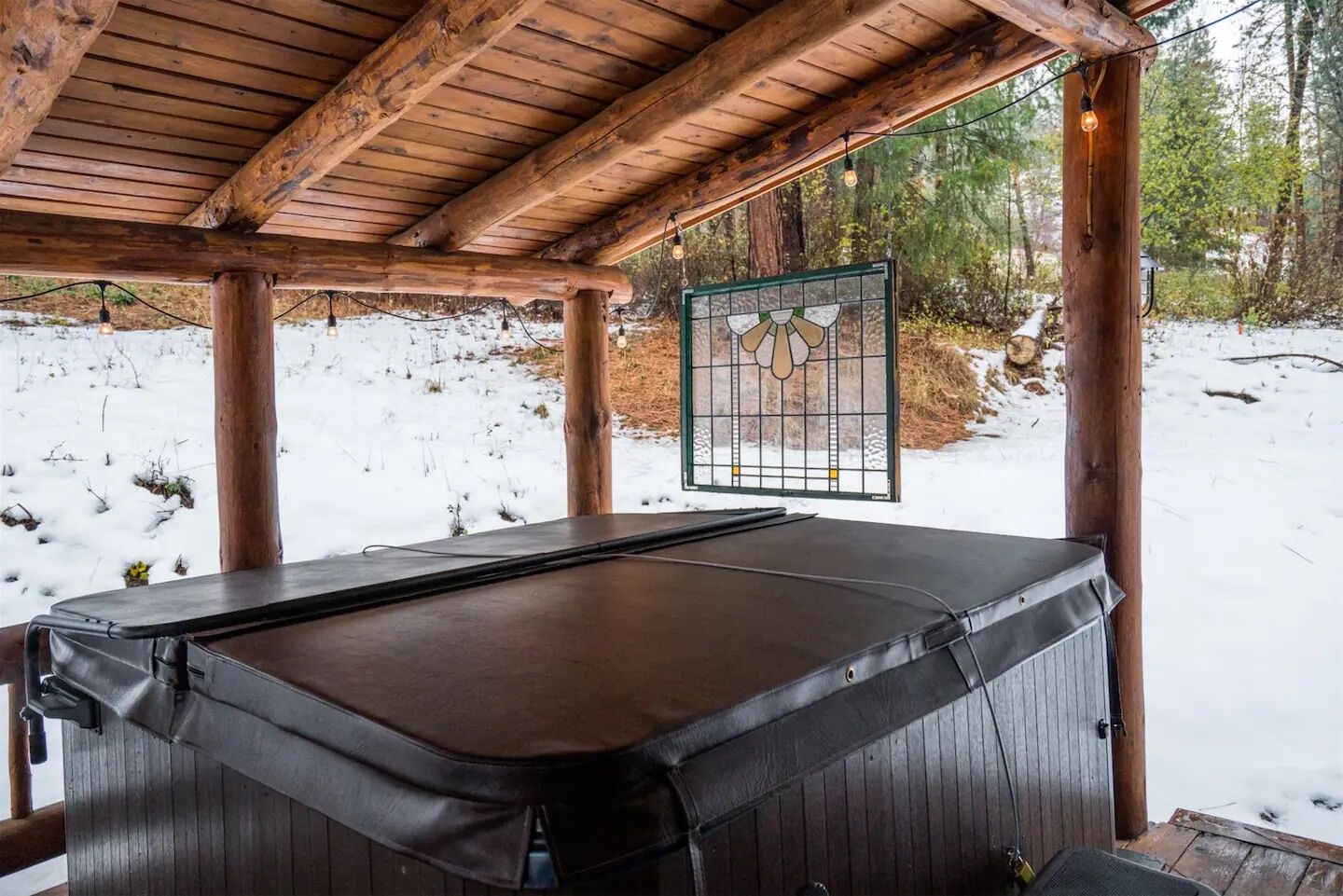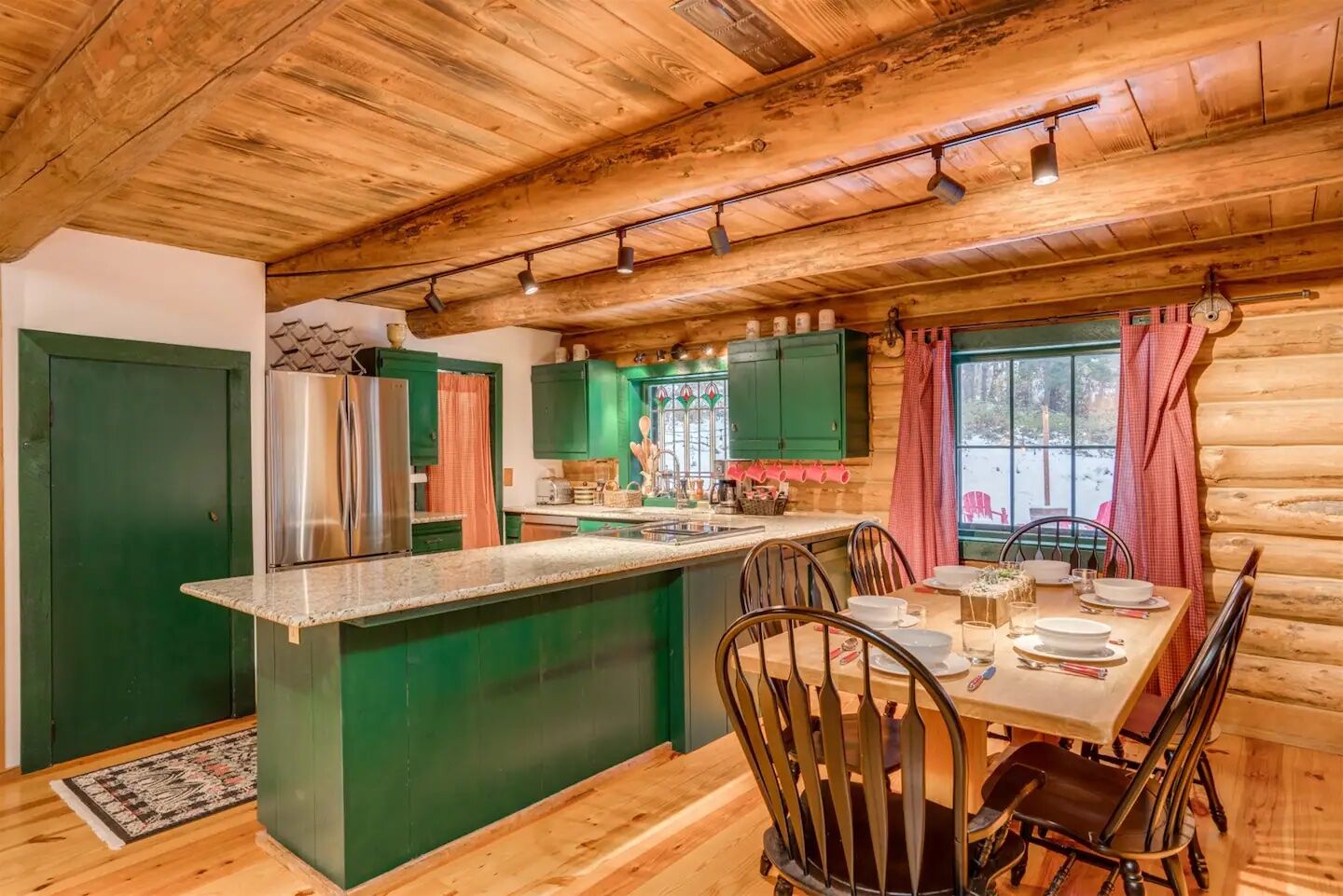 Once upon a time, this Leavenworth Airbnb cabin was built deep in the woodlands waiting to fulfill your fairytale goals. Barenhutte is a sanctuary of timber beams, exposed stone, plush couches, and a roaring open fire. With a master suite in the loft plus a bunk room, it's equally suited to couples and small families. Choose between the luxury clawfoot bathtub, the open-air hot tub, or the reading nook for a spot of unwinding after a day on the trails.
Four guests, two bedrooms
Price: $360 per night
Exclusive estate near downtown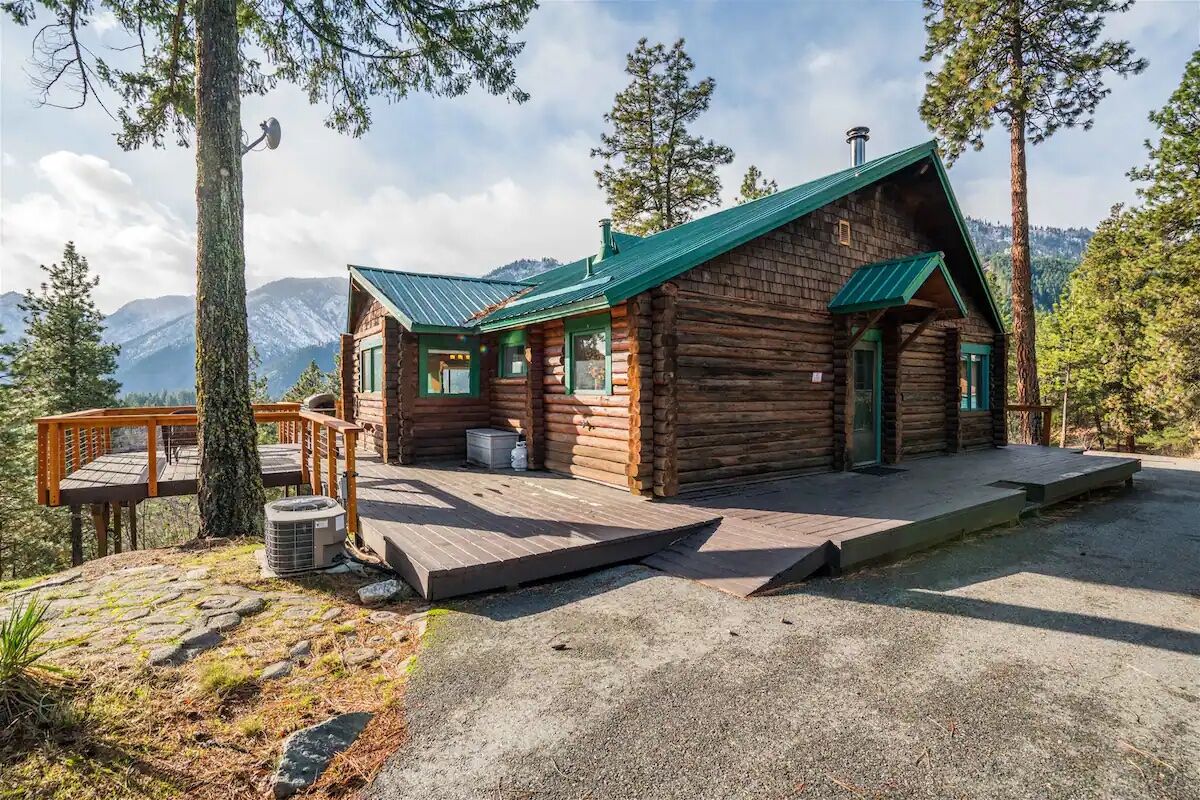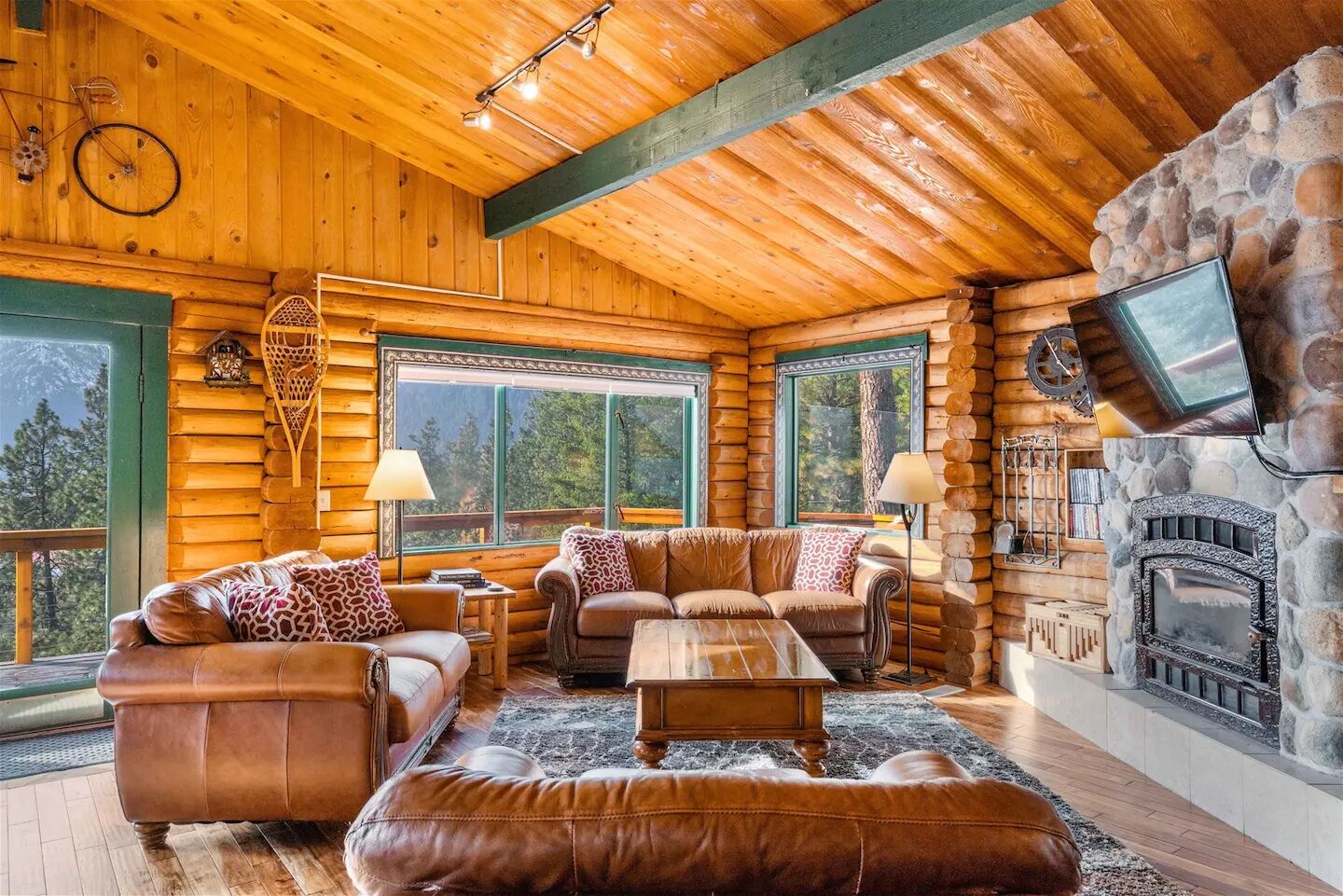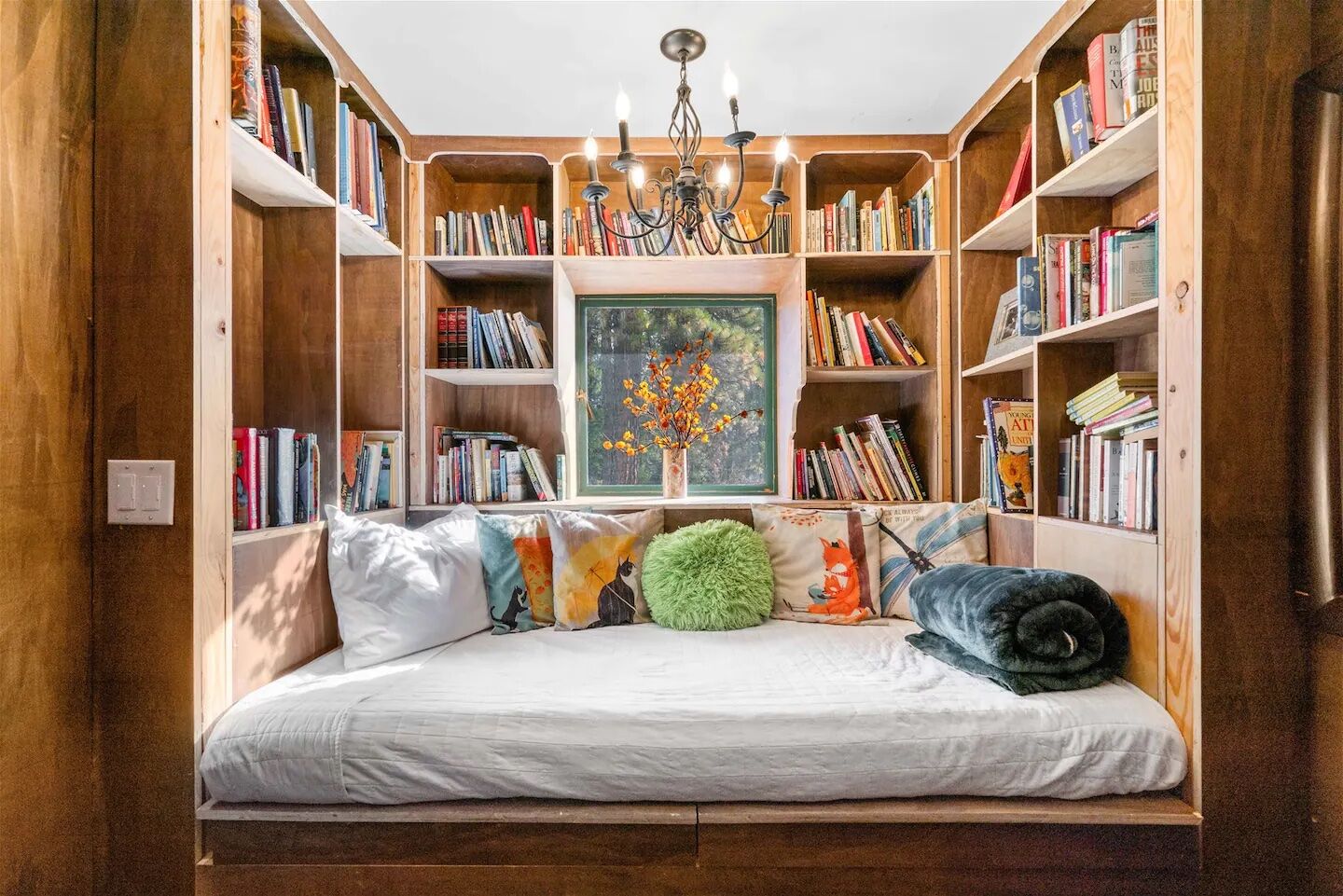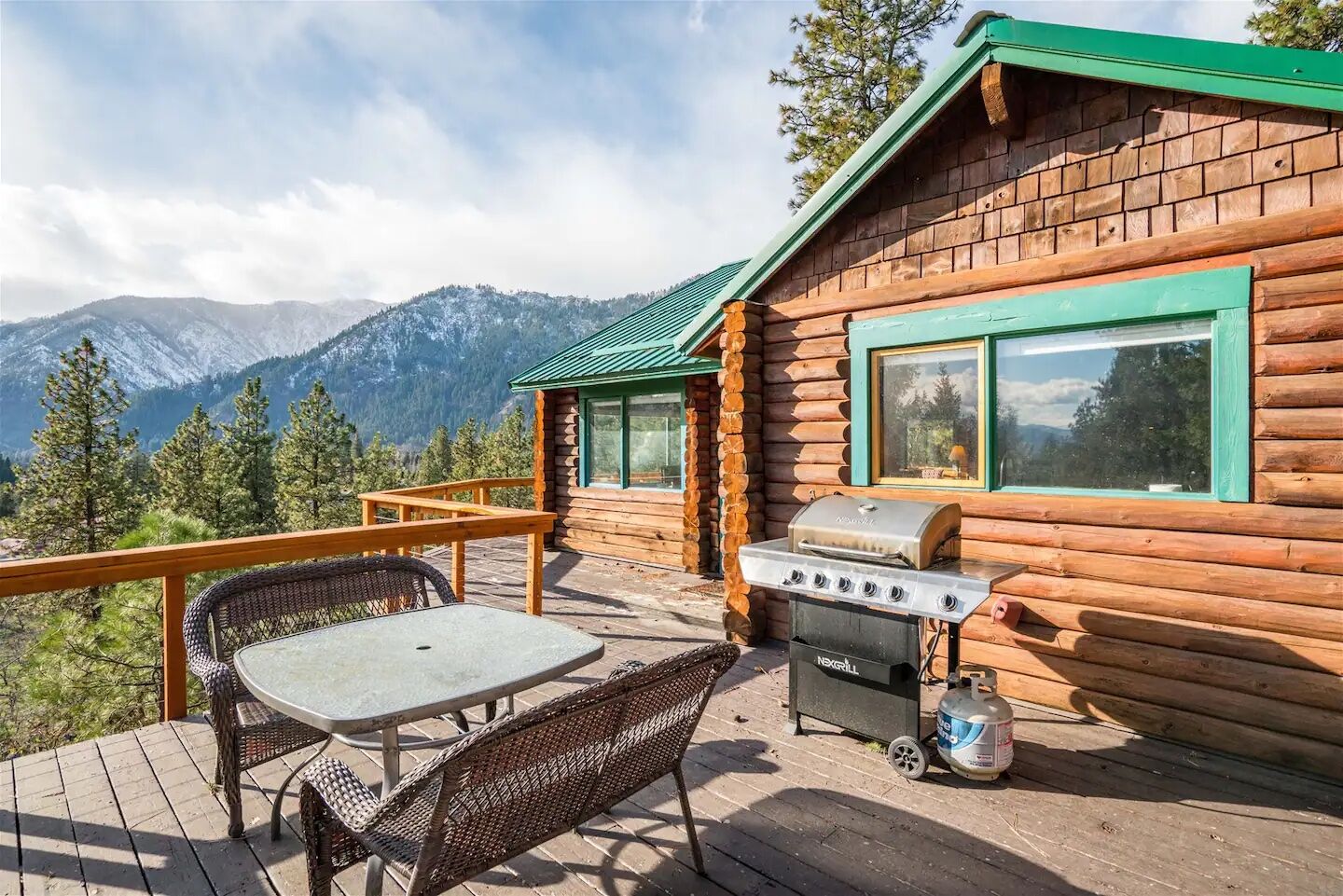 Leavenworth Lookout is a new arrival to the Airbnb Leavenworth scene. This elevated log cabin is encircled by a deck making it all the better to bask in the mountain views. An oversized fireplace and comfy beds with blankets aplenty keep the home warm and snug on winter nights. The book nook is a bibliophile's dream come true while bakers will be delighted by the cookie cutters and other baking supplies in the well-stocked rustic kitchen.
Six guests, five bedrooms
Price: $630 per night
Unobstructed views with hot tub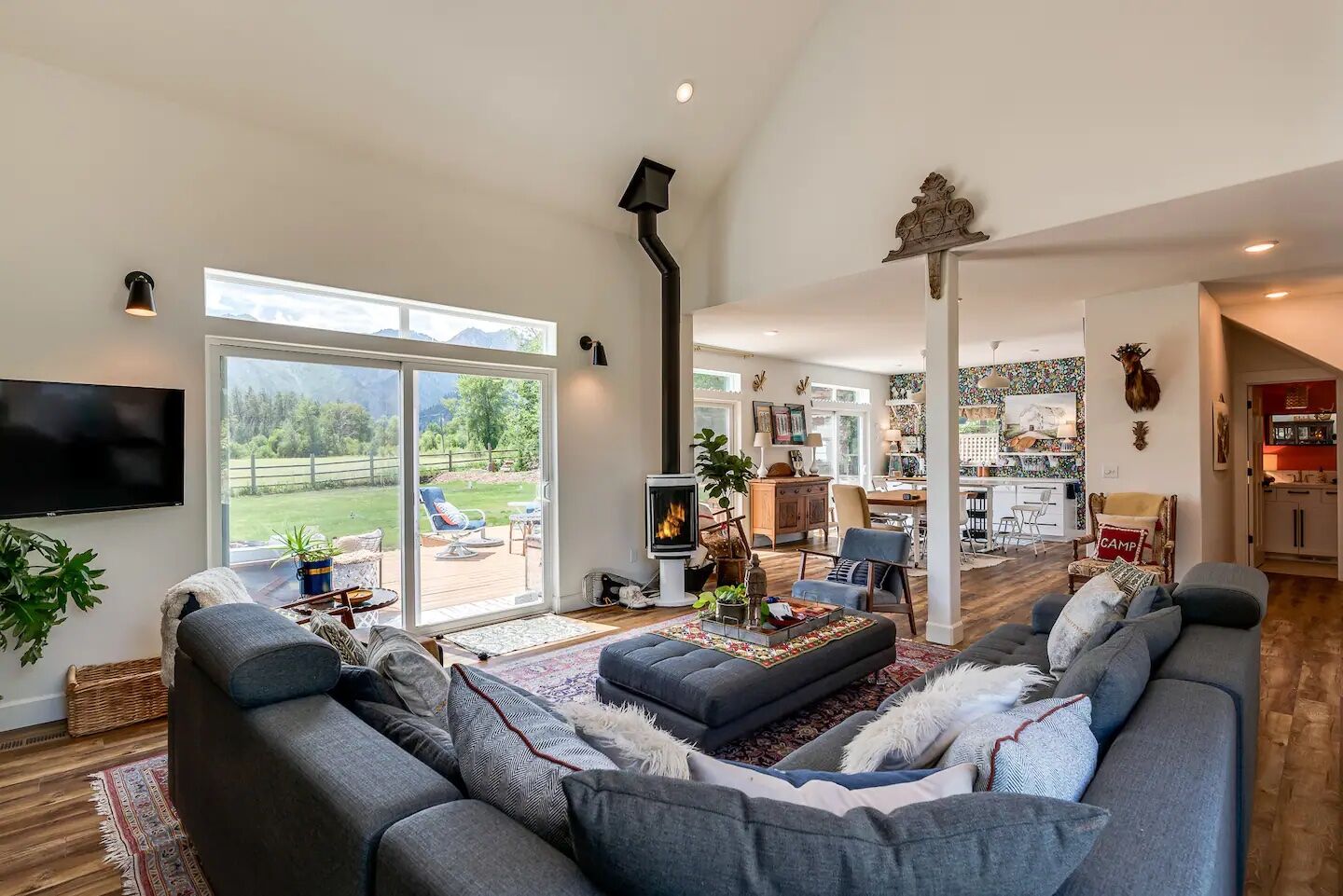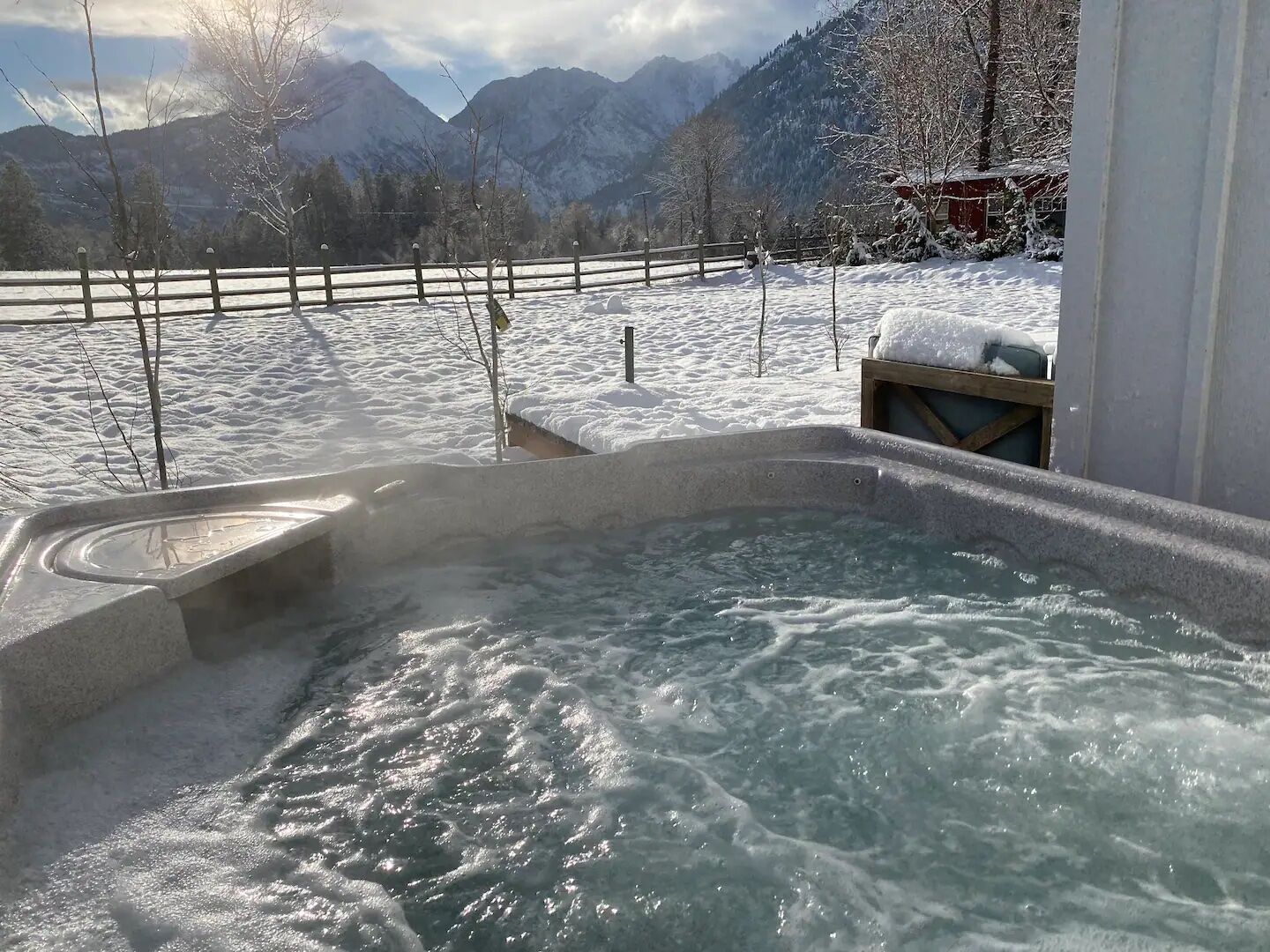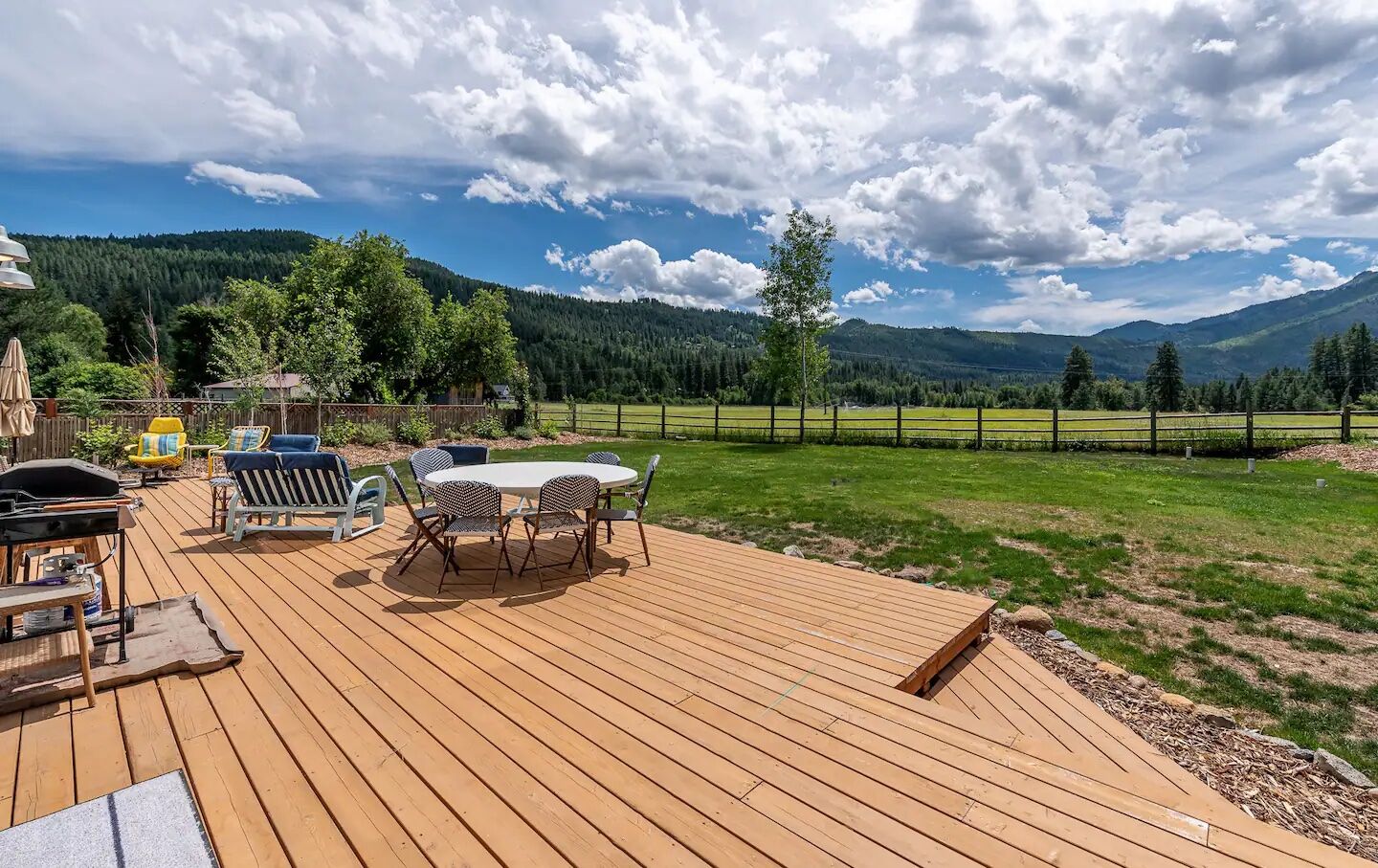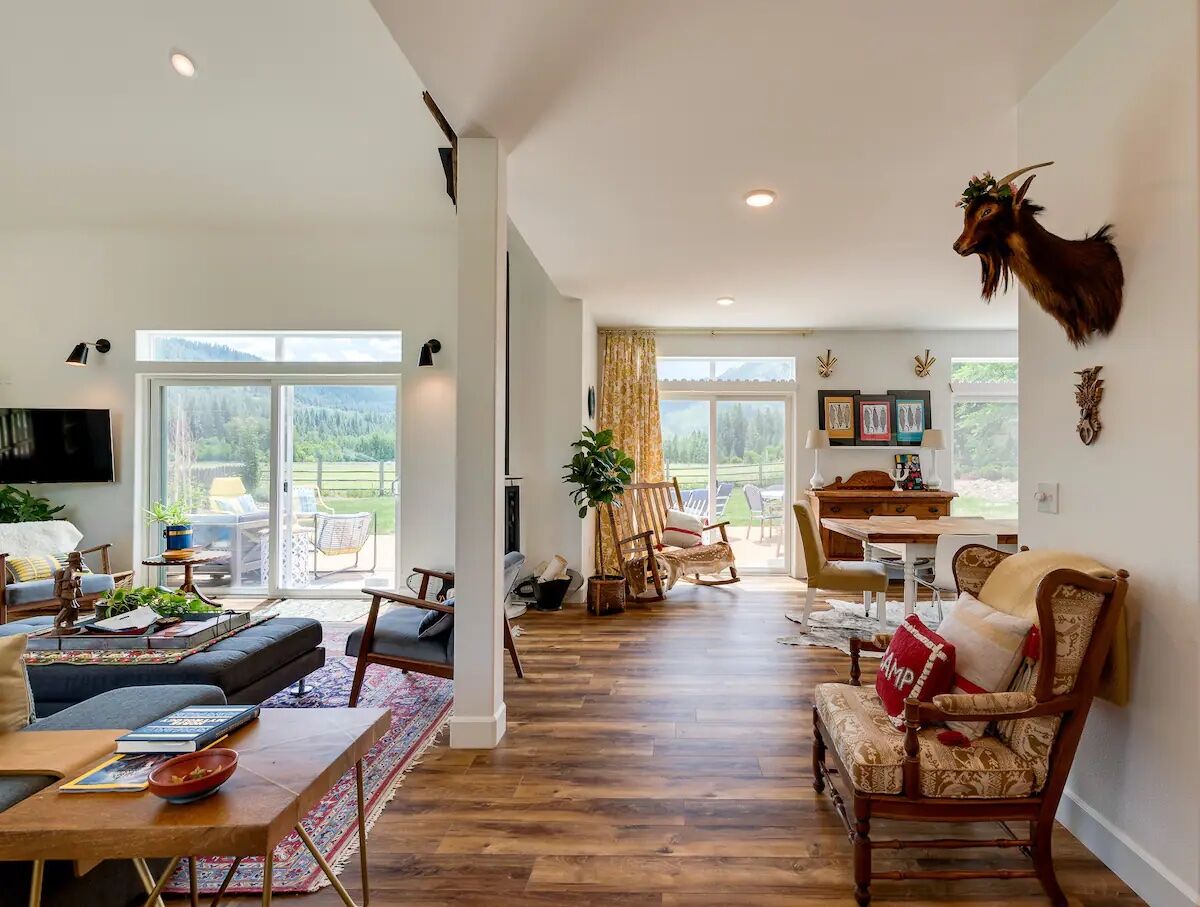 Leavenworth Field House is immaculately appointed with plush furnishings, eccentric trinkets, and a stylish wood burner. French sliding doors open out onto an epic deck and lawn with a grill and hot tub. This pet-friendly Airbnb Leavenworth Washington provides plenty of space for dogs and kids to burn off some energy. Themed bedrooms are homely and equipped with desks in case you need to work – or finally pen that novel – from the mountains.
Six guests, three bedrooms
Price: $430 per night
Modern Scandinavian-style lodge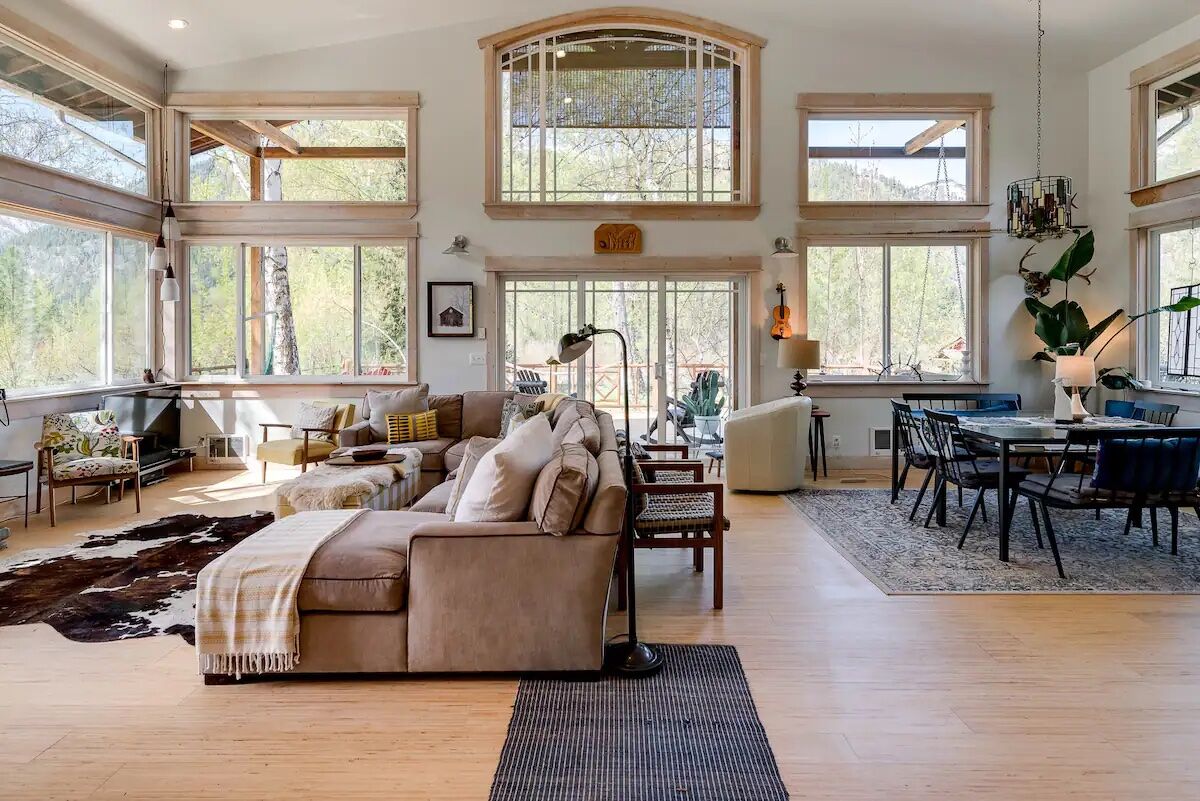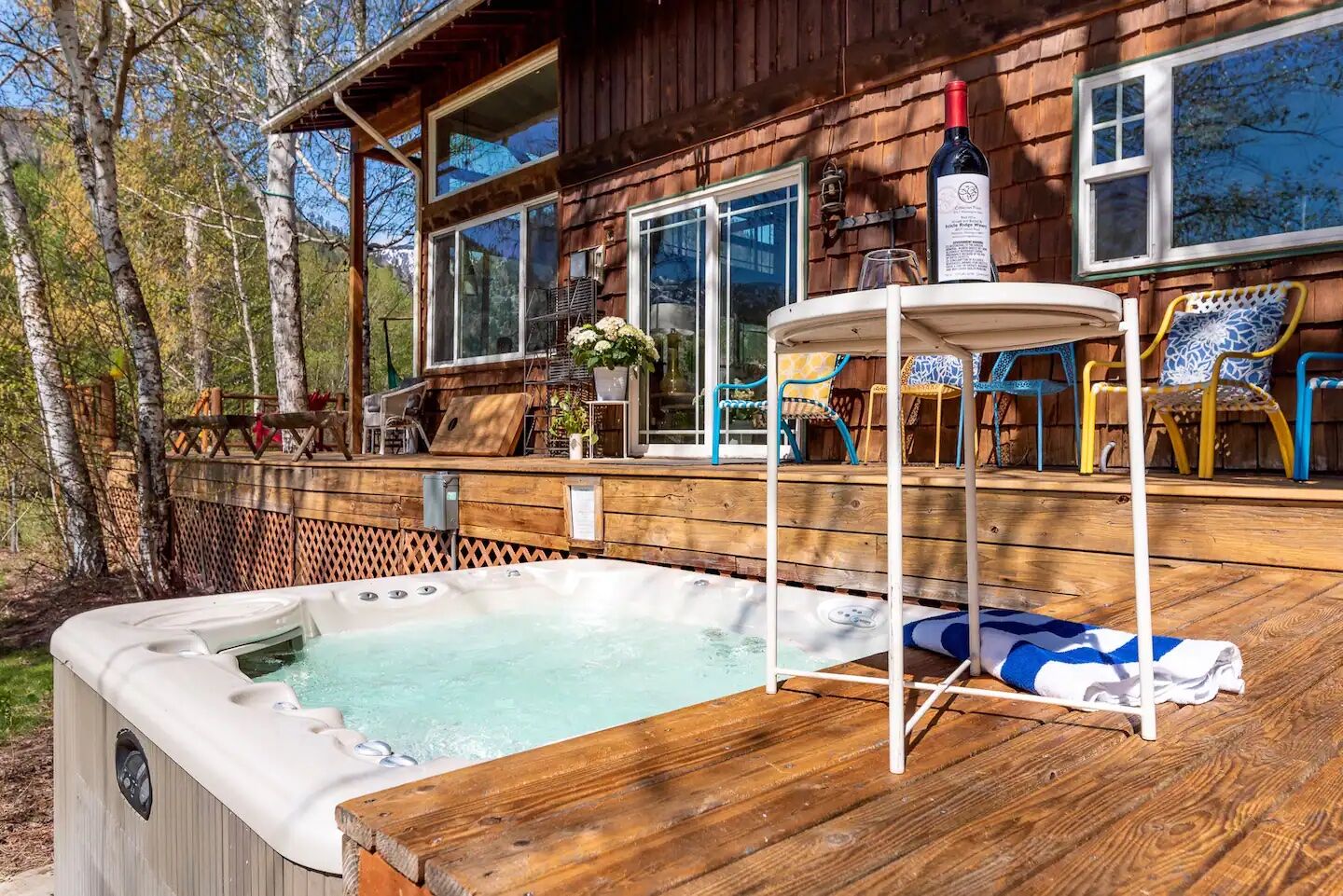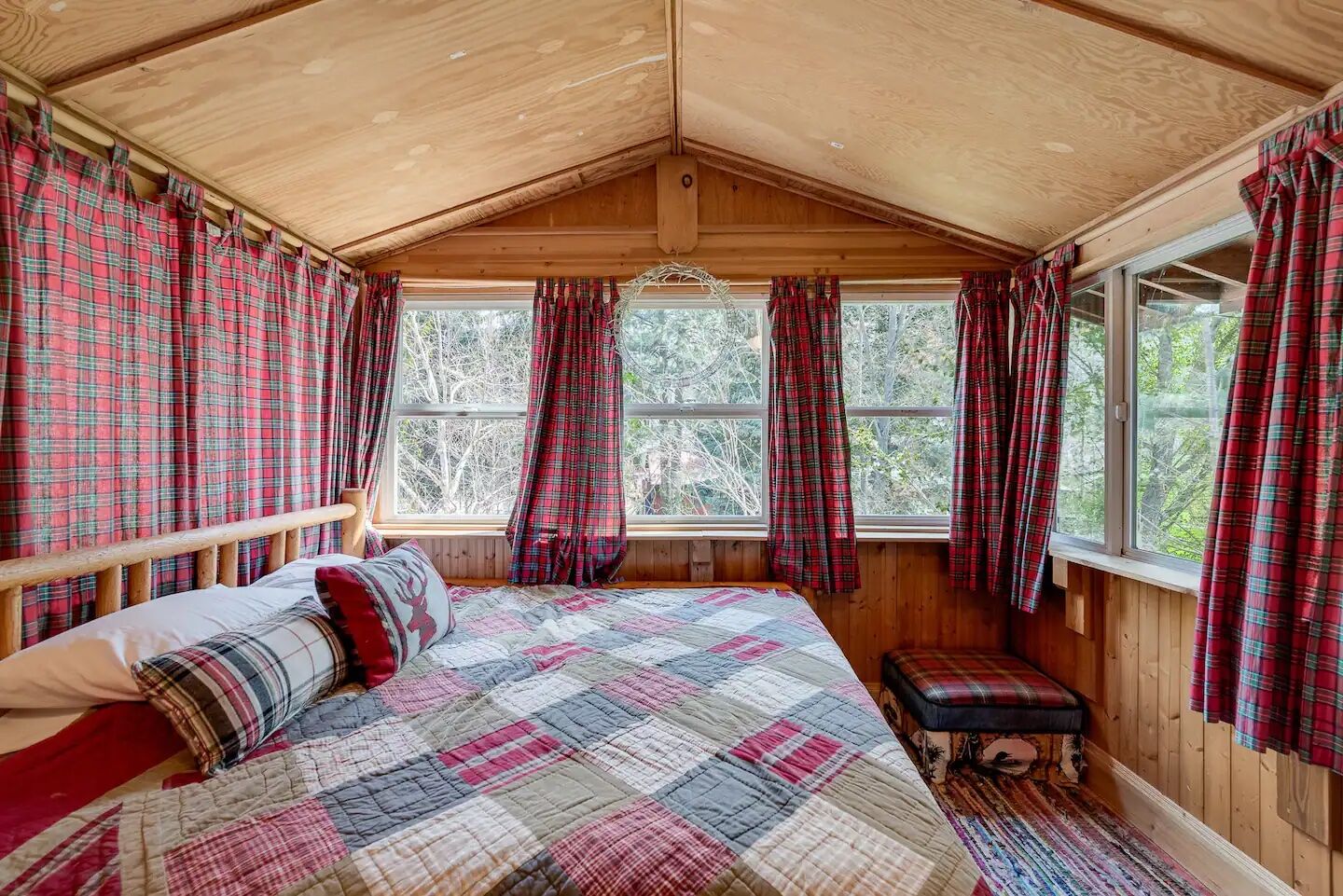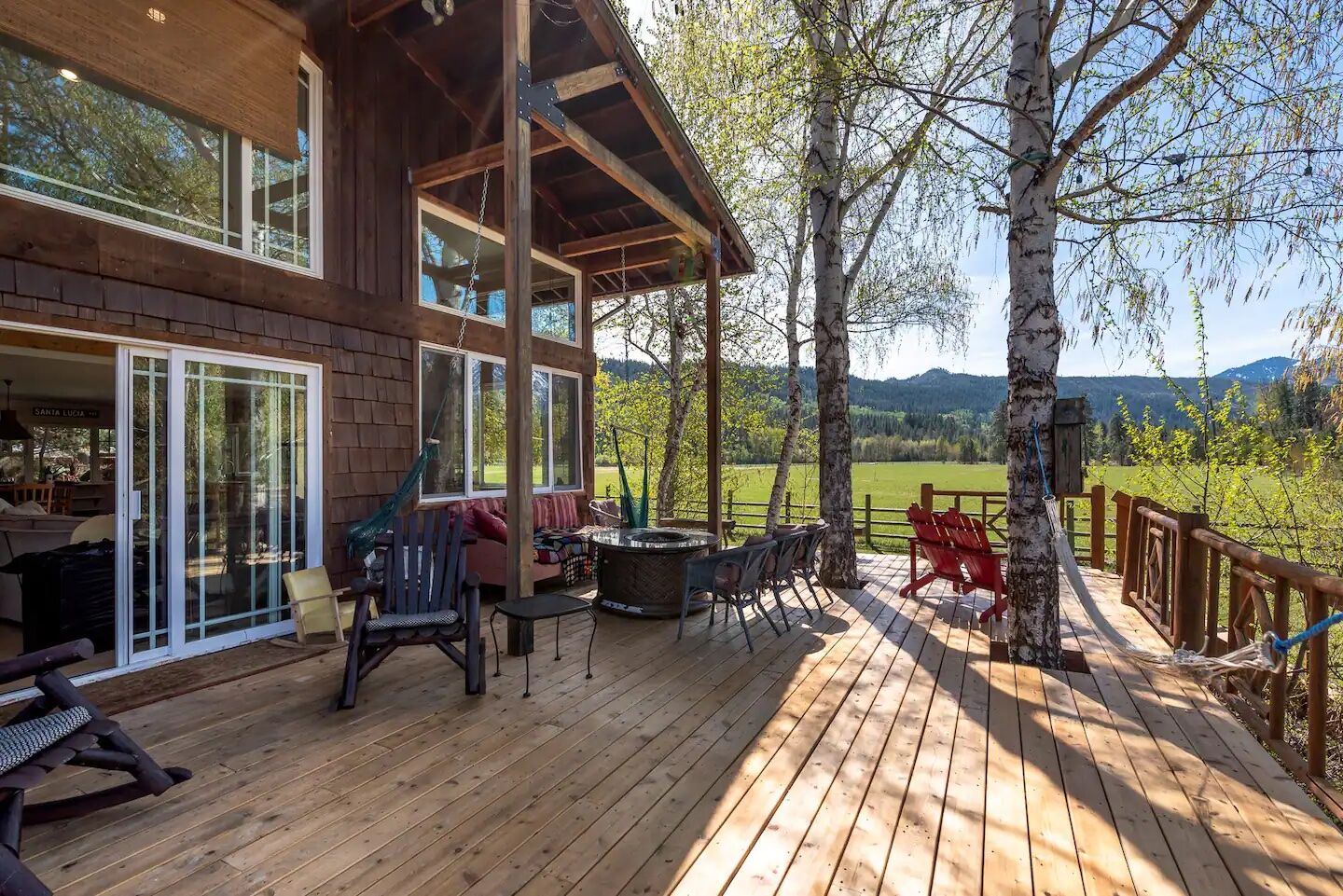 This riverfront Leavenworth Airbnb vacation lodge offers views of the Enchantments from the rear deck. A spacious lawn meets the water and there is a swinging bed, hammock, and hot tub for the ultimate R&R session. Scandi-style interiors create hygge vibes with a mix of cozy dens and a whimsical sleeping cubby that accommodates adults and kids alike. Pets are welcome subject to a small fee.
Eight guests, four bedrooms
Price: $480 per night
Leavenworth Airbnb rentals with a pool
Rosy Boa Retreat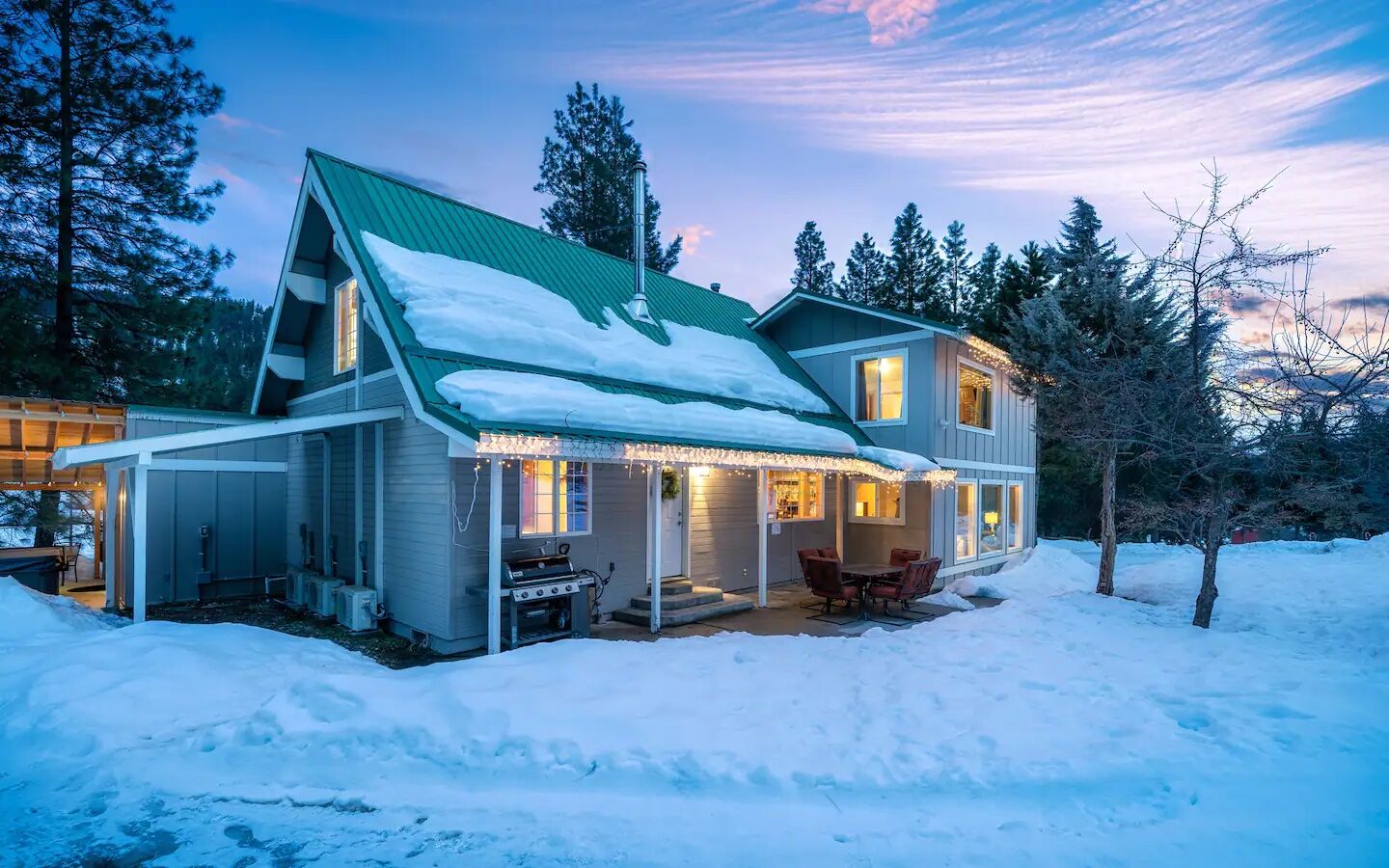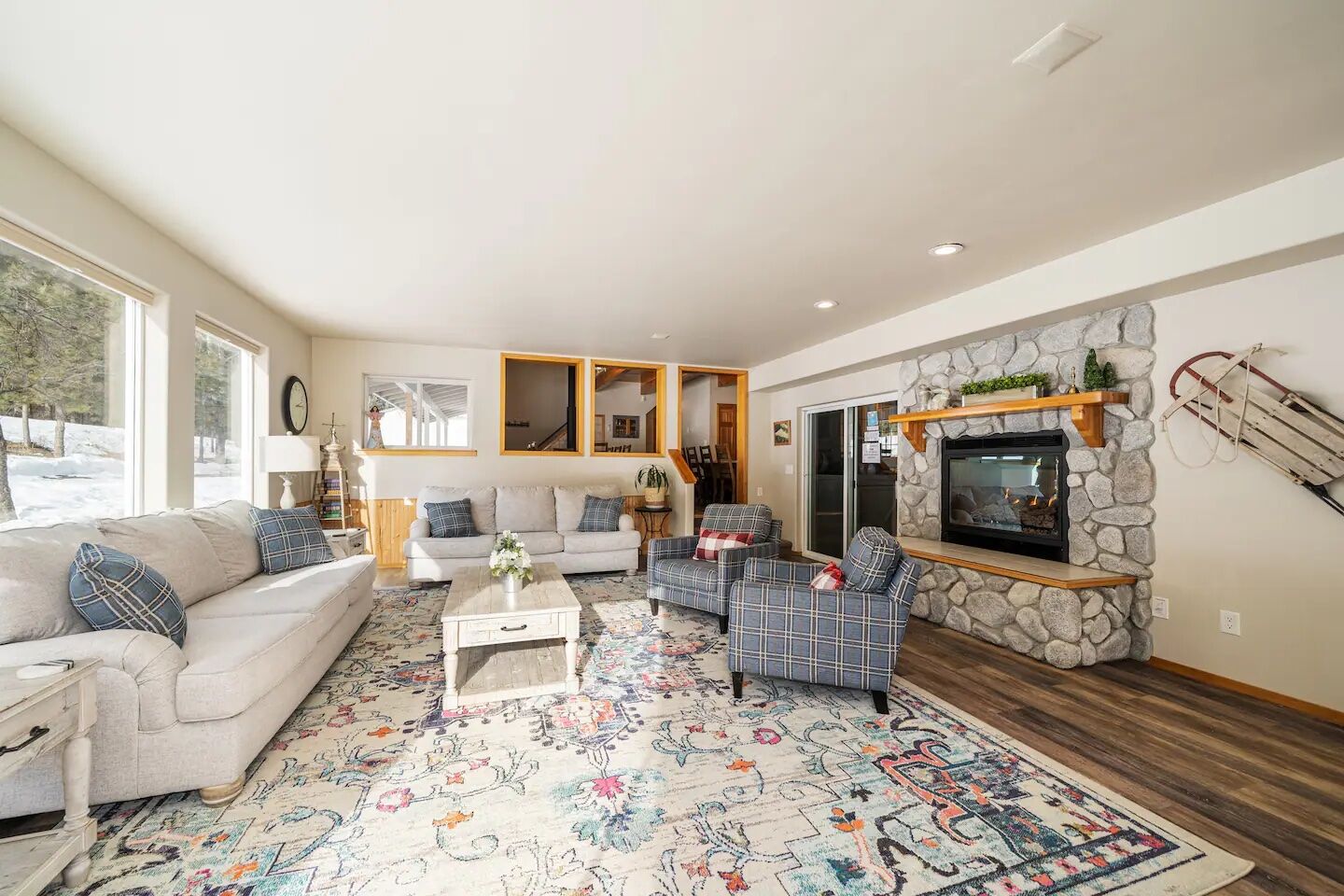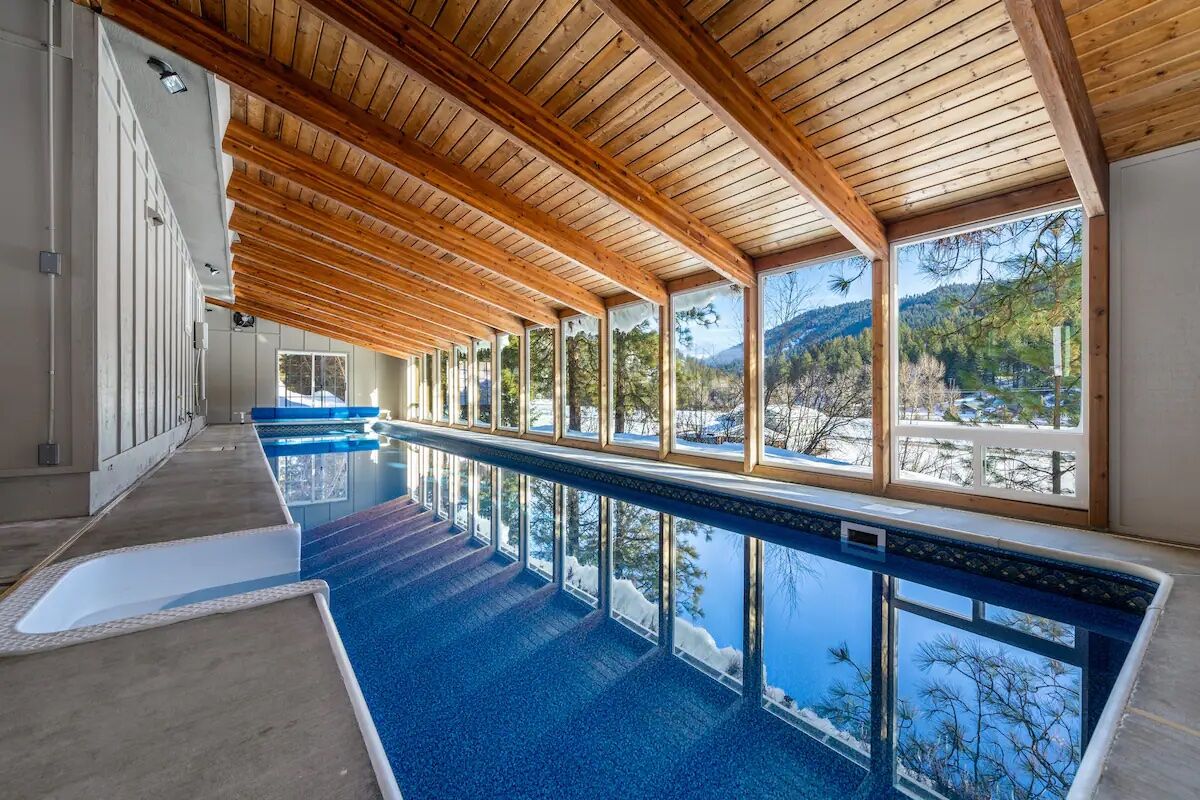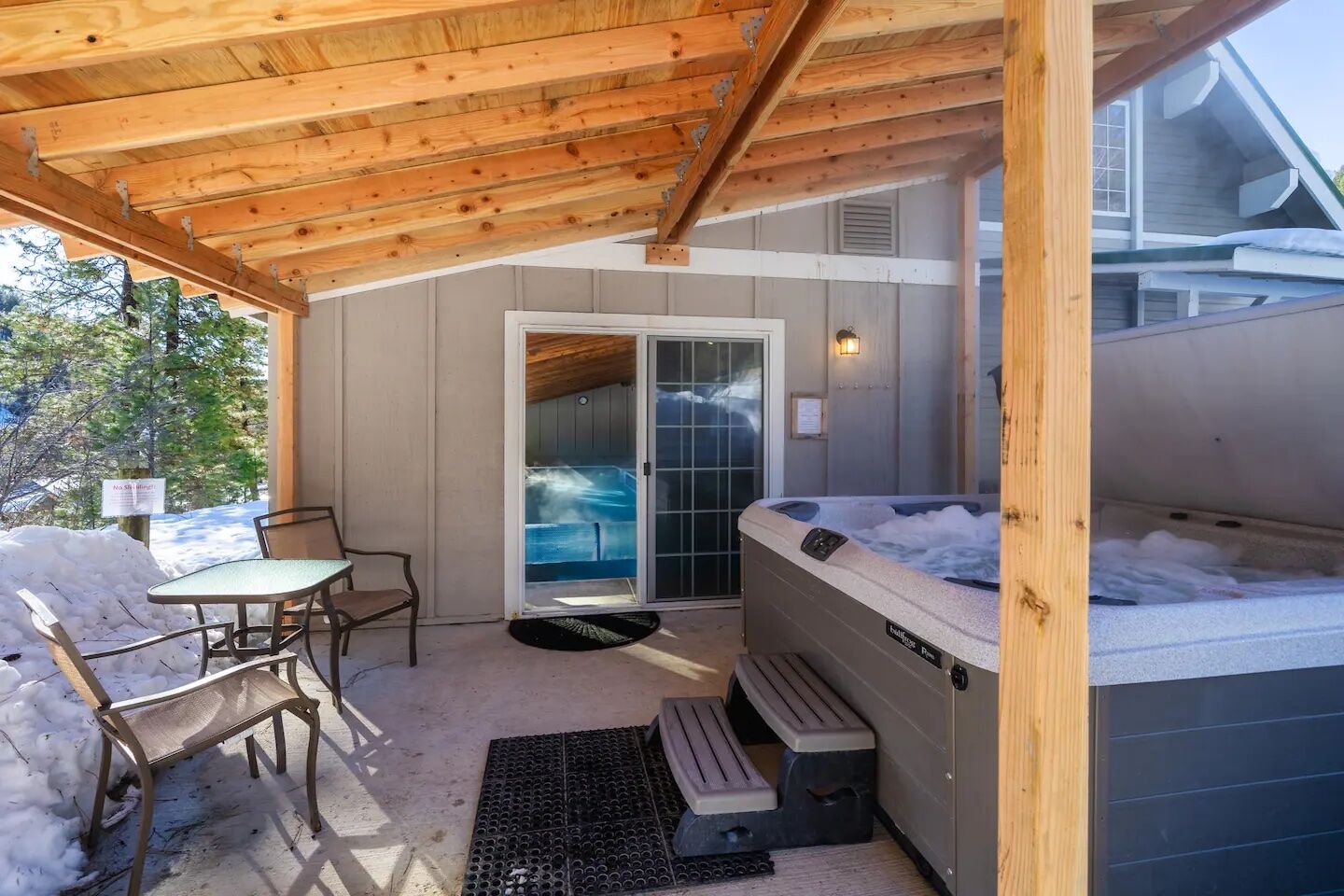 This six-bedroom Airbnb Leavenworth rental has a swimming pool, a truly luxury abode two miles out of town. The indoor pool means that you can get your laps in even during the thick of winter. Ample floats and pool toys are provided to keep the kids entertained. If that wasn't enough, you'll have access to an external hot tub, a ping-pong table, and a large backyard.
Twelve guests, six bedrooms
Price: $1,150 per night
Book here
Heavenly Heights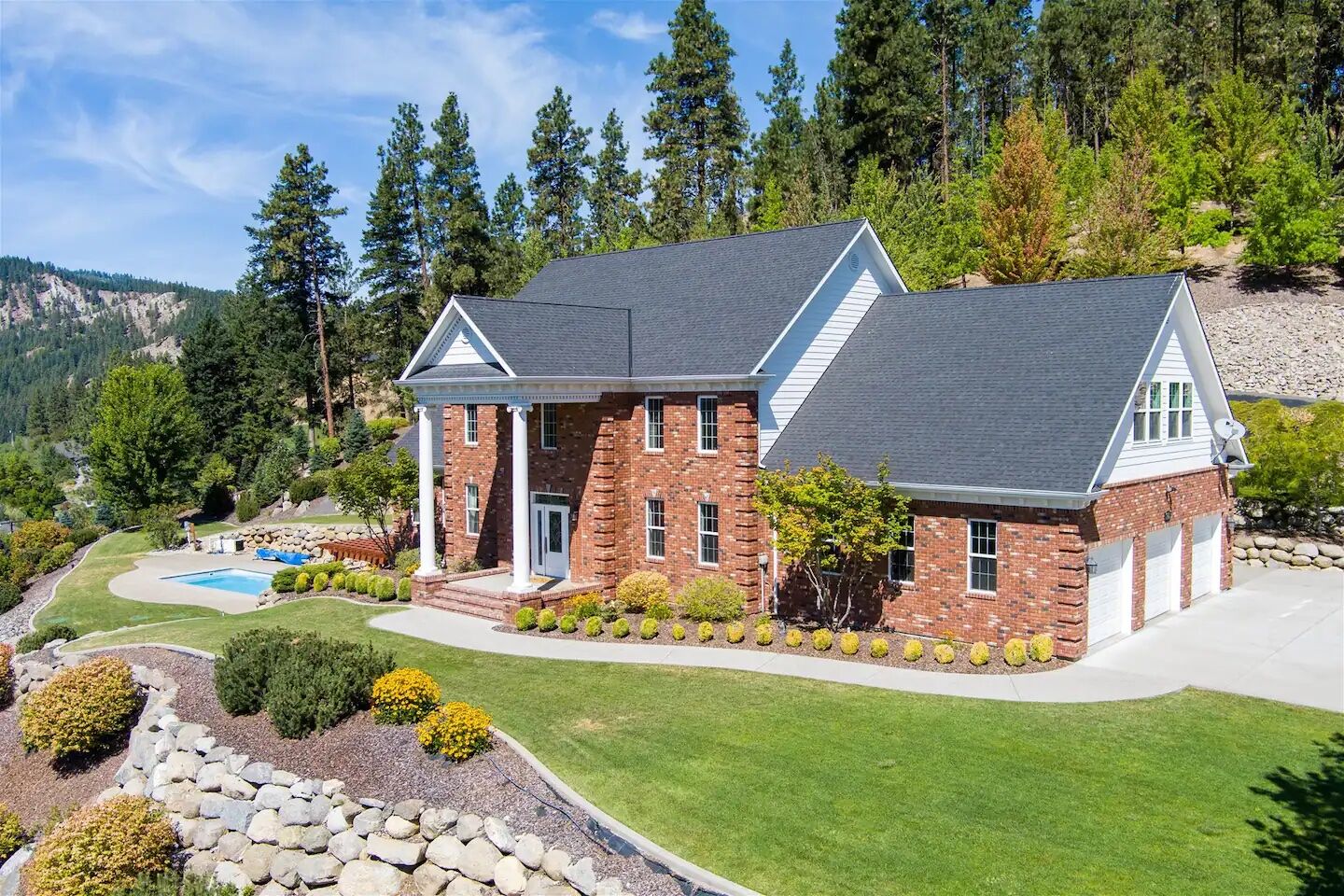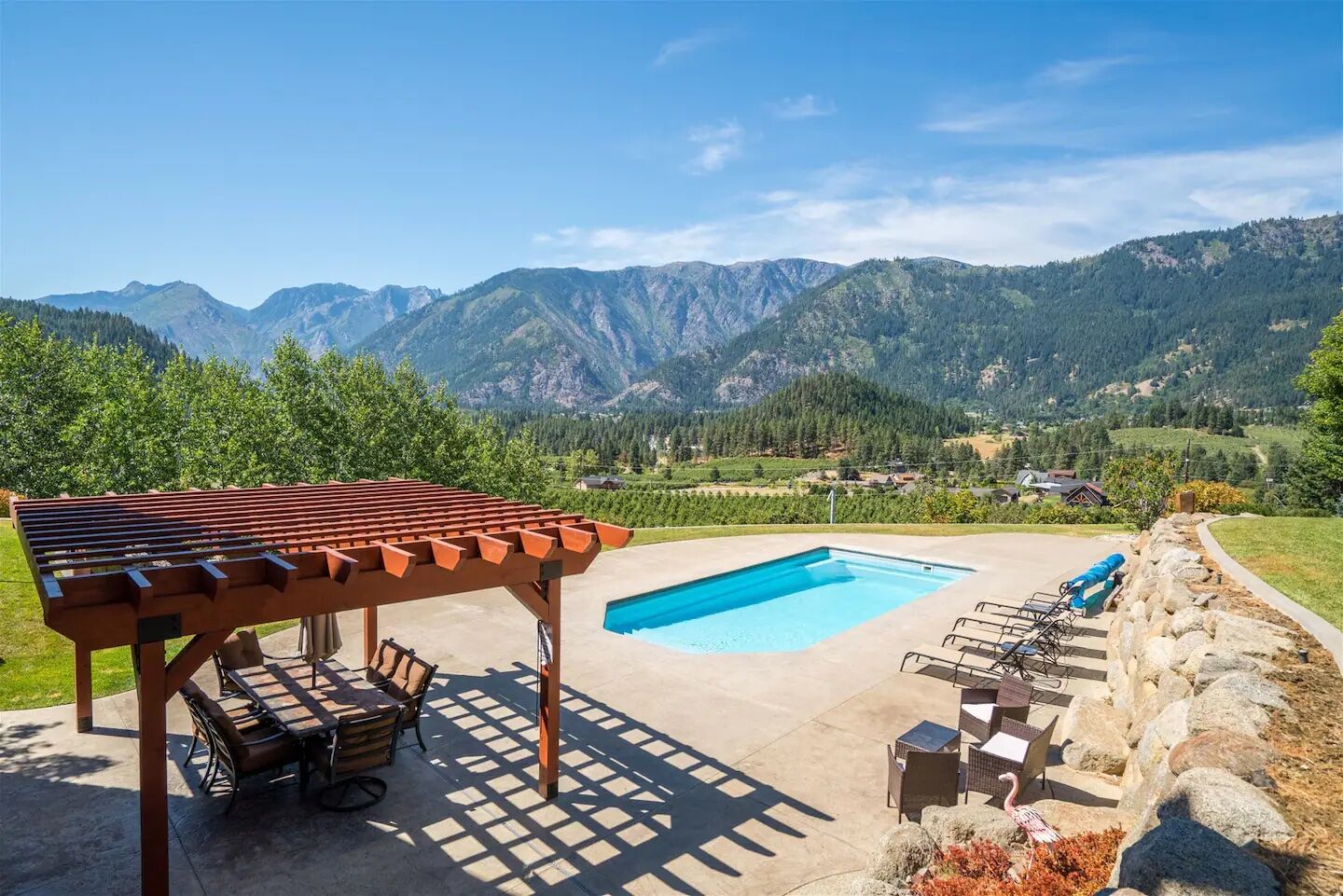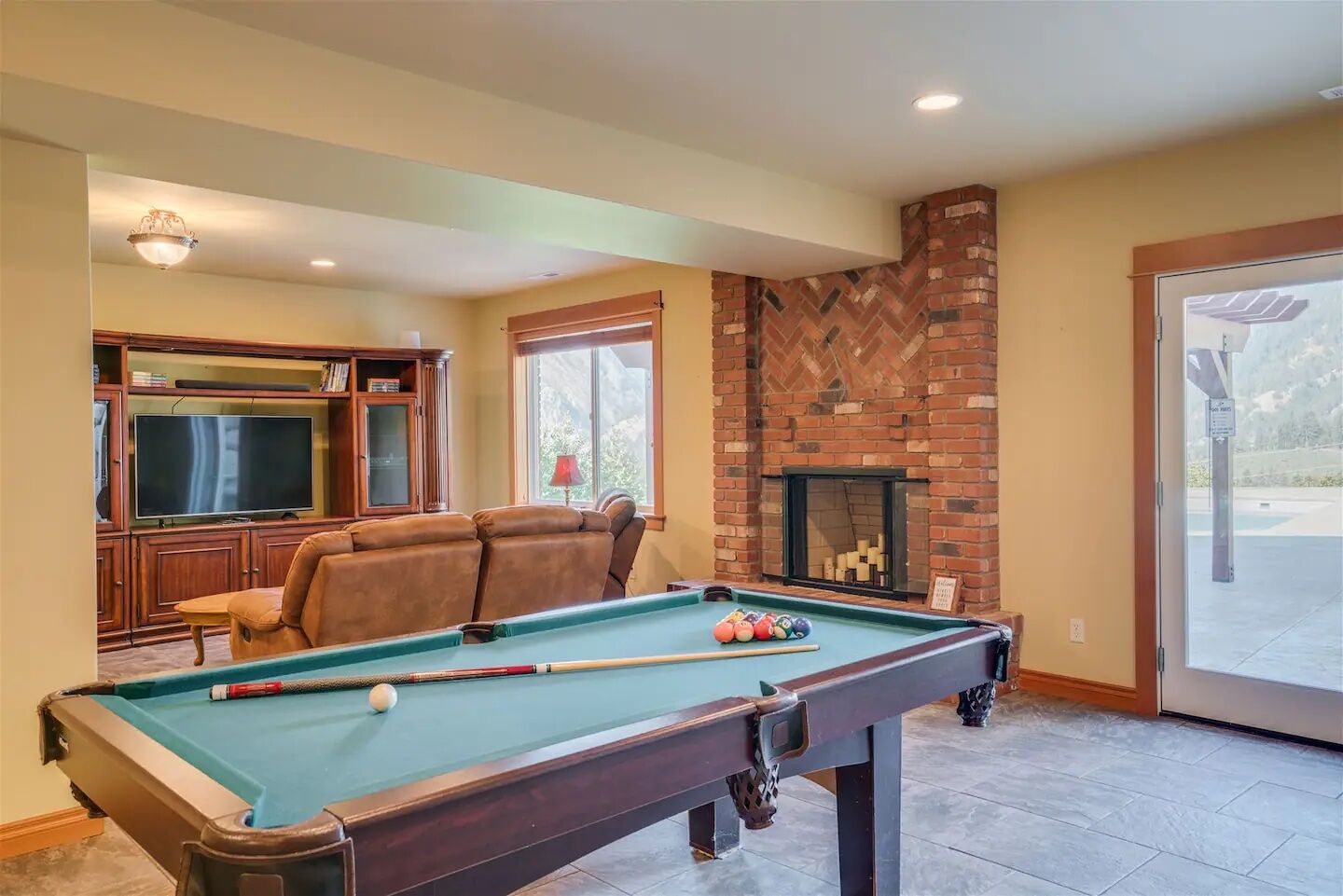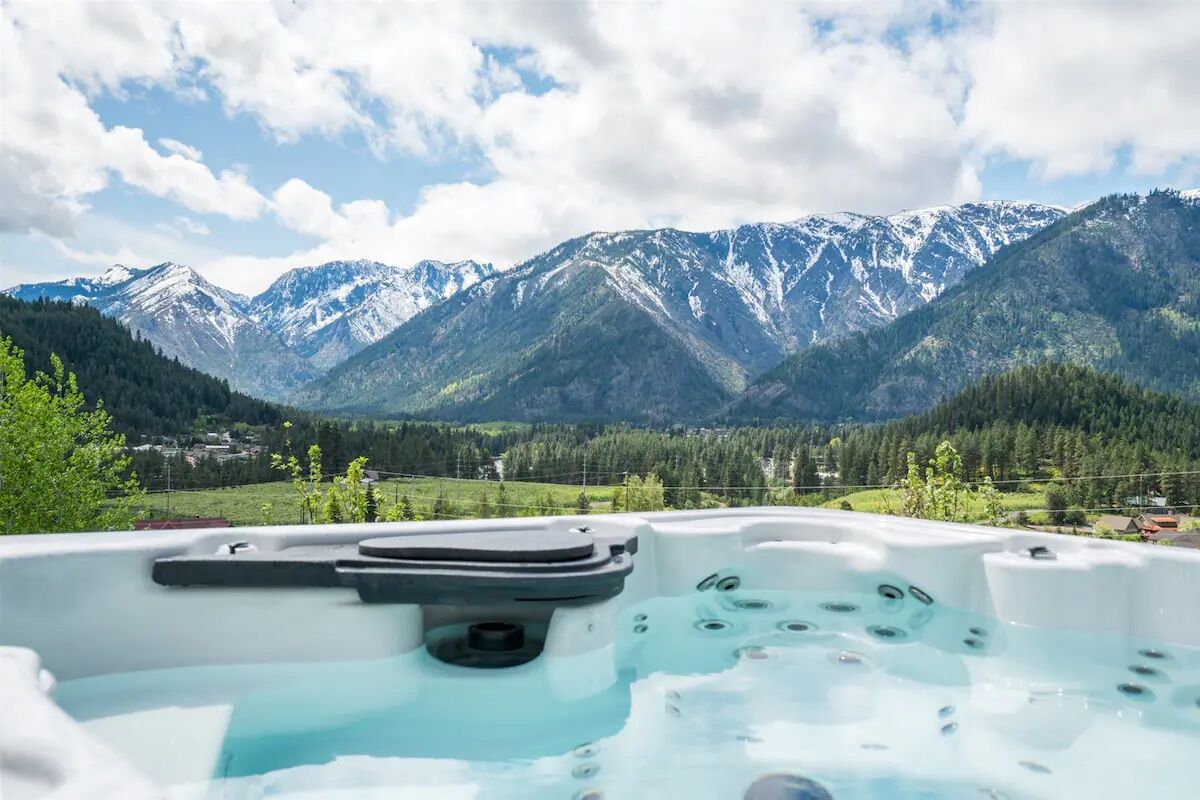 You'll be hard-pushed to find views that compare to those from this mountainside Leavenworth Airbnb. Vistas from the hot tub and seasonal salt water pool overlook the Upper Leavenworth Valley and the Enchantments. Continuing the theme of a colonial-style manor estate, the interior spaces nod toward vintage features. Wash away your worries in the clawfoot tub or indulge in a nap on the chaise longue when you're not gobbling up the scenery.
Six guests, five bedrooms
Price: $565 per night
Airbnb Leavenworth options for larger groups
Family-friendly mountain lodge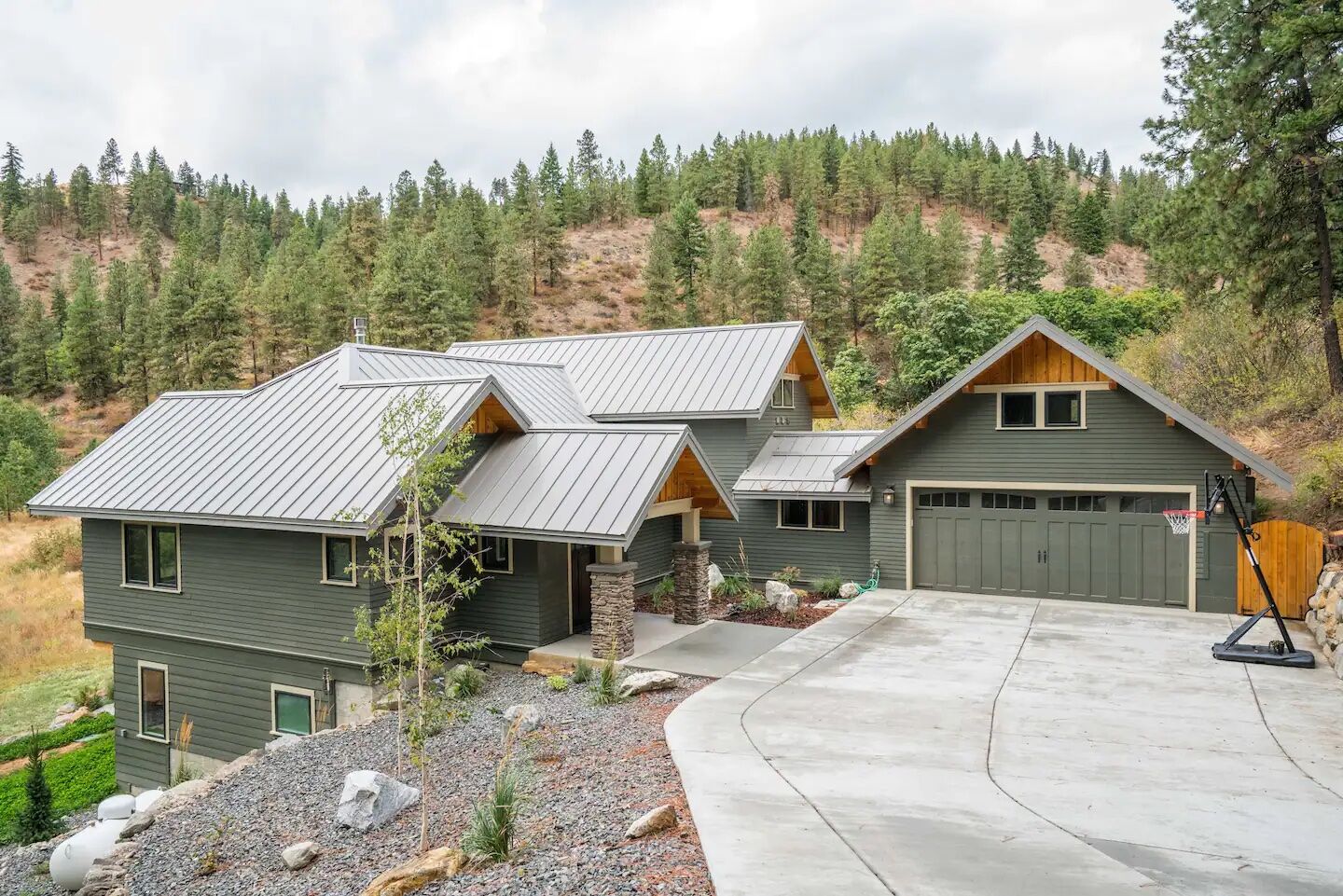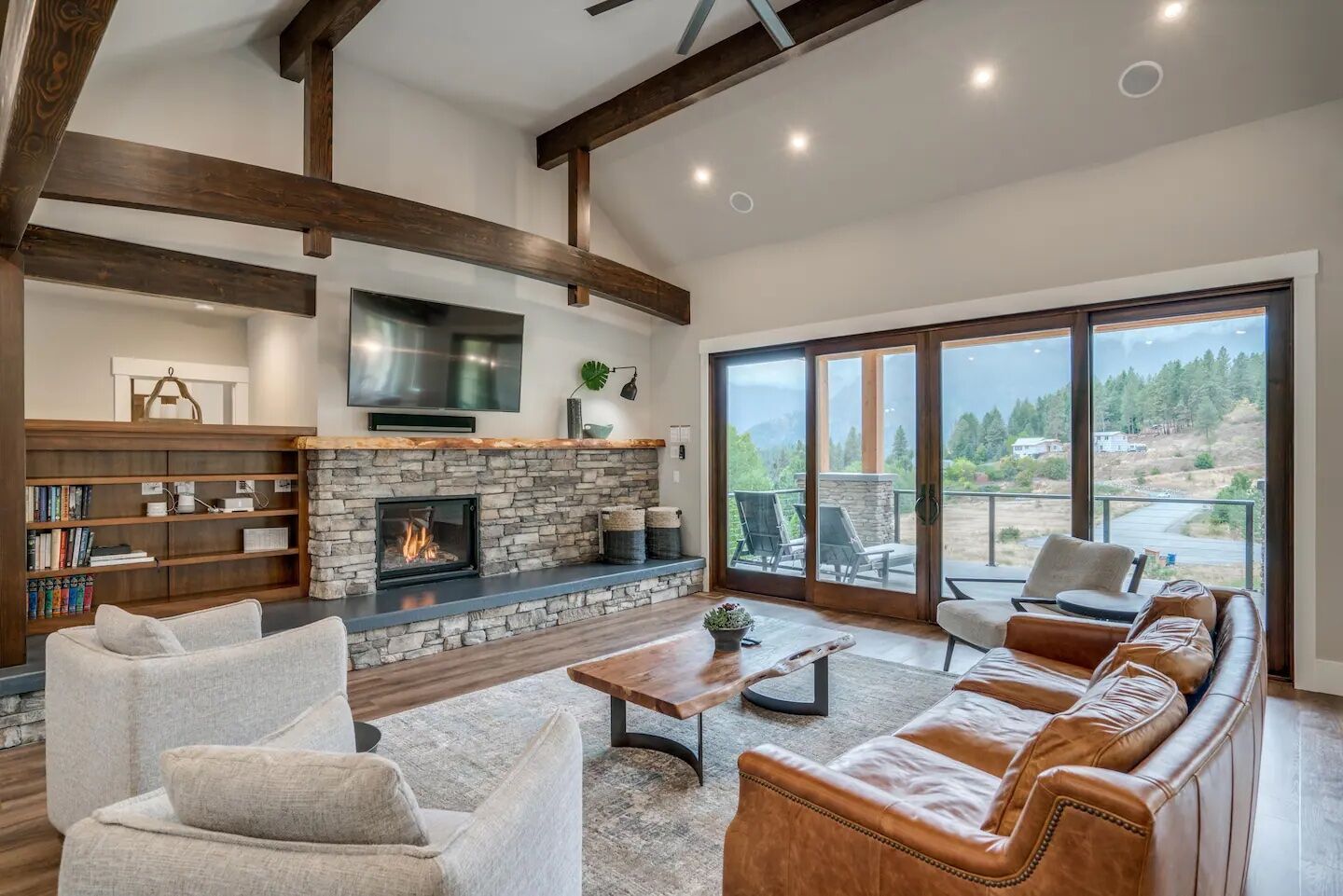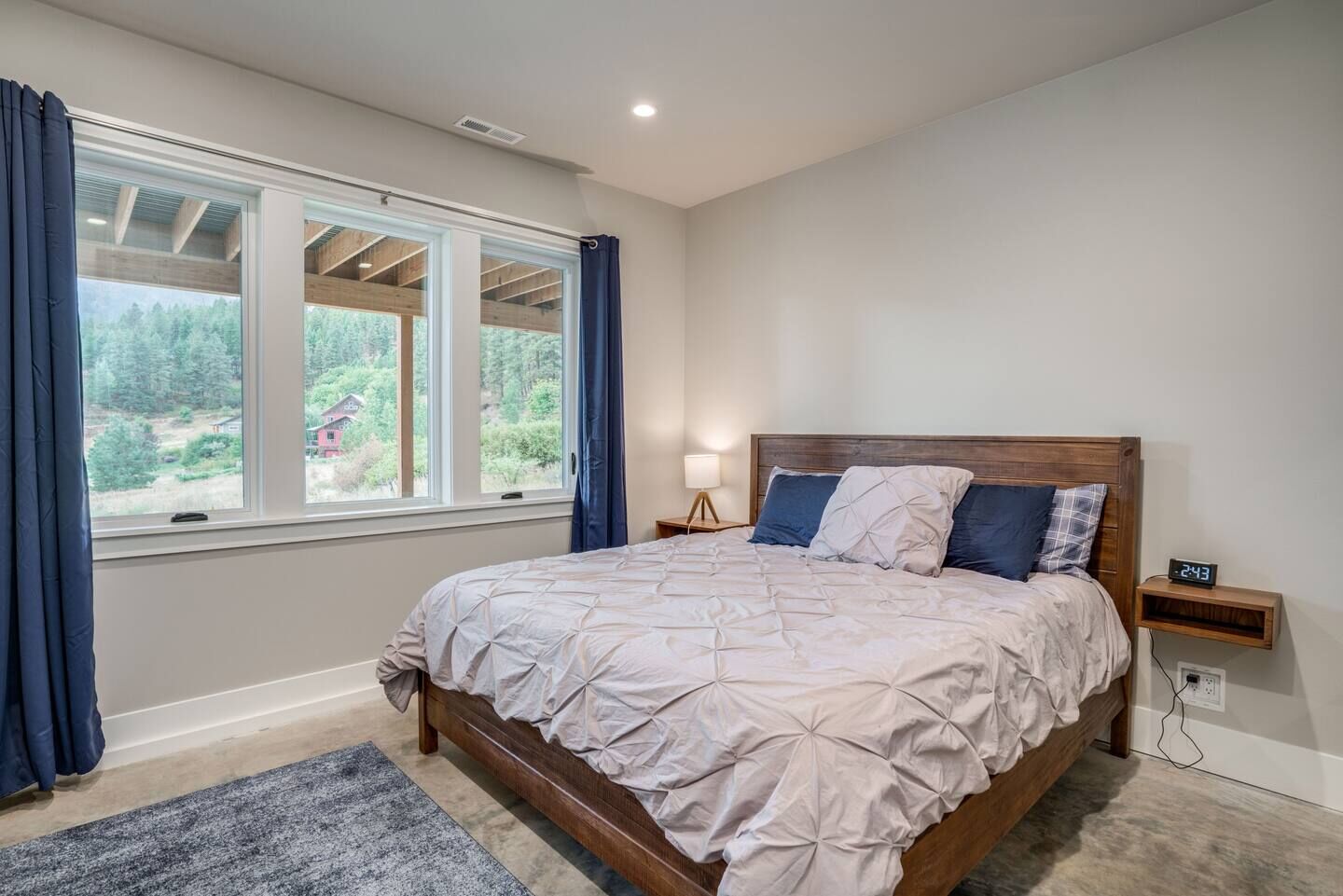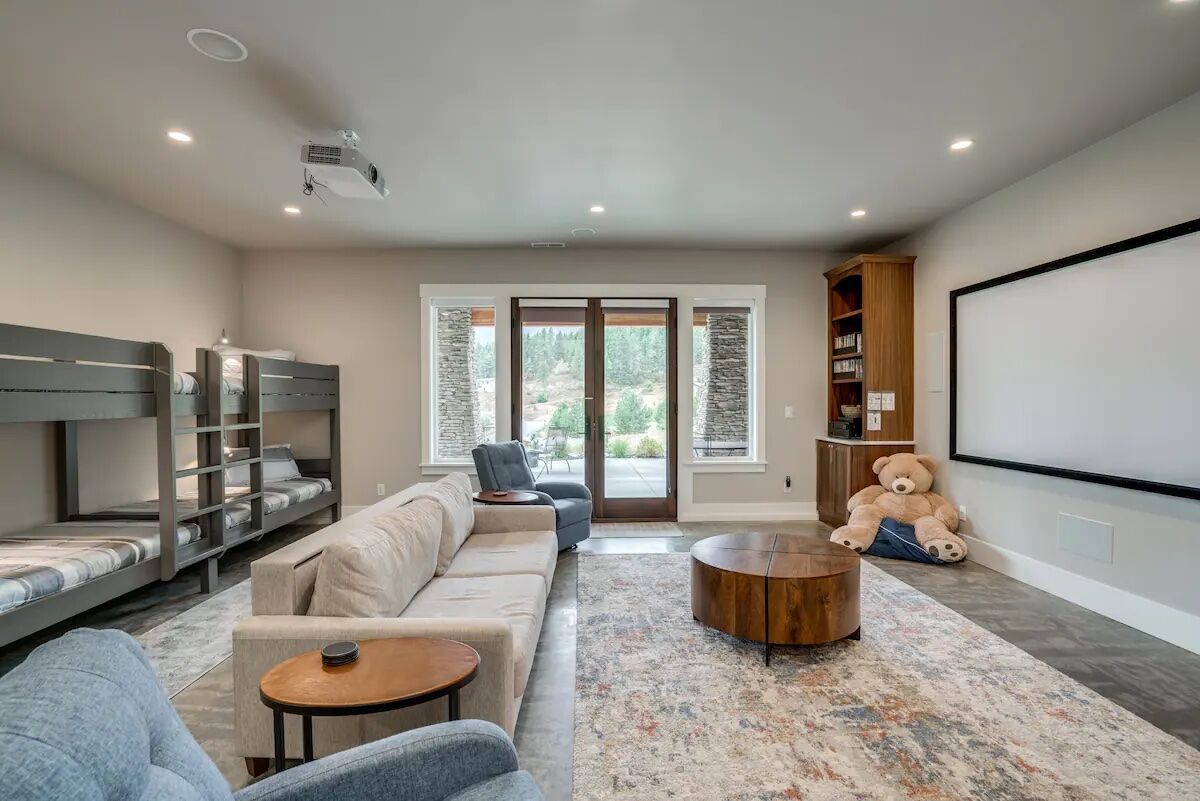 A short drive from downtown Leavenworth, Lookout Lodge is set among 1.5 acres with views over the Enchantments. The lower level is curated specifically for kids with a play zone, extra-large TV, and a solid selection of games. Meanwhile, the garage has been transformed into a games room and there's a basketball hoop on the drive. Visit during winter and you can have a go on the tubing half pipe. Summer guests can look forward to lazy hammock days. Soaks in the hot tub are on the agenda whatever the season.
Ten guests, four bedrooms
Price: $2,040 per night
Book here
Moose River House – Spacious riverfront home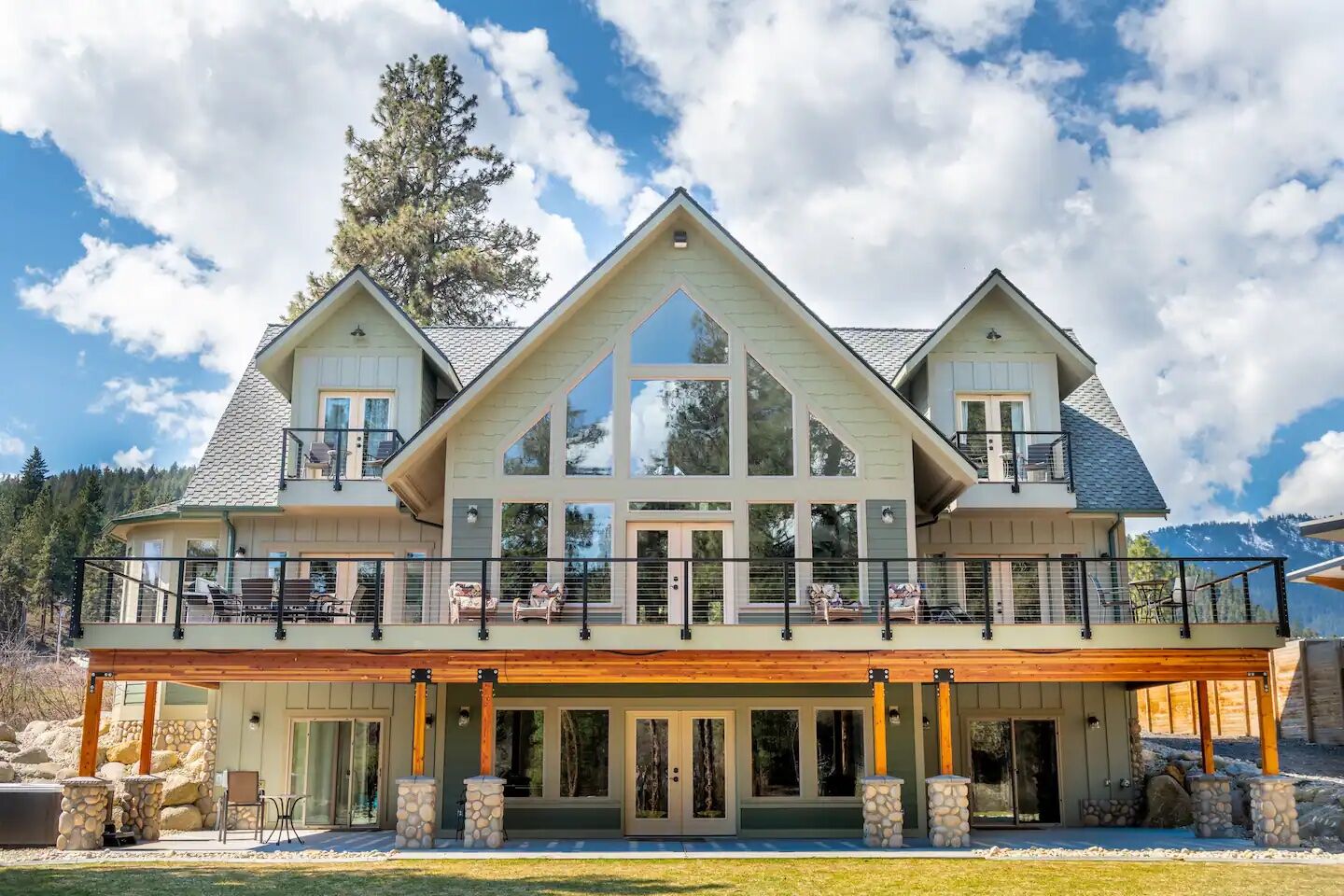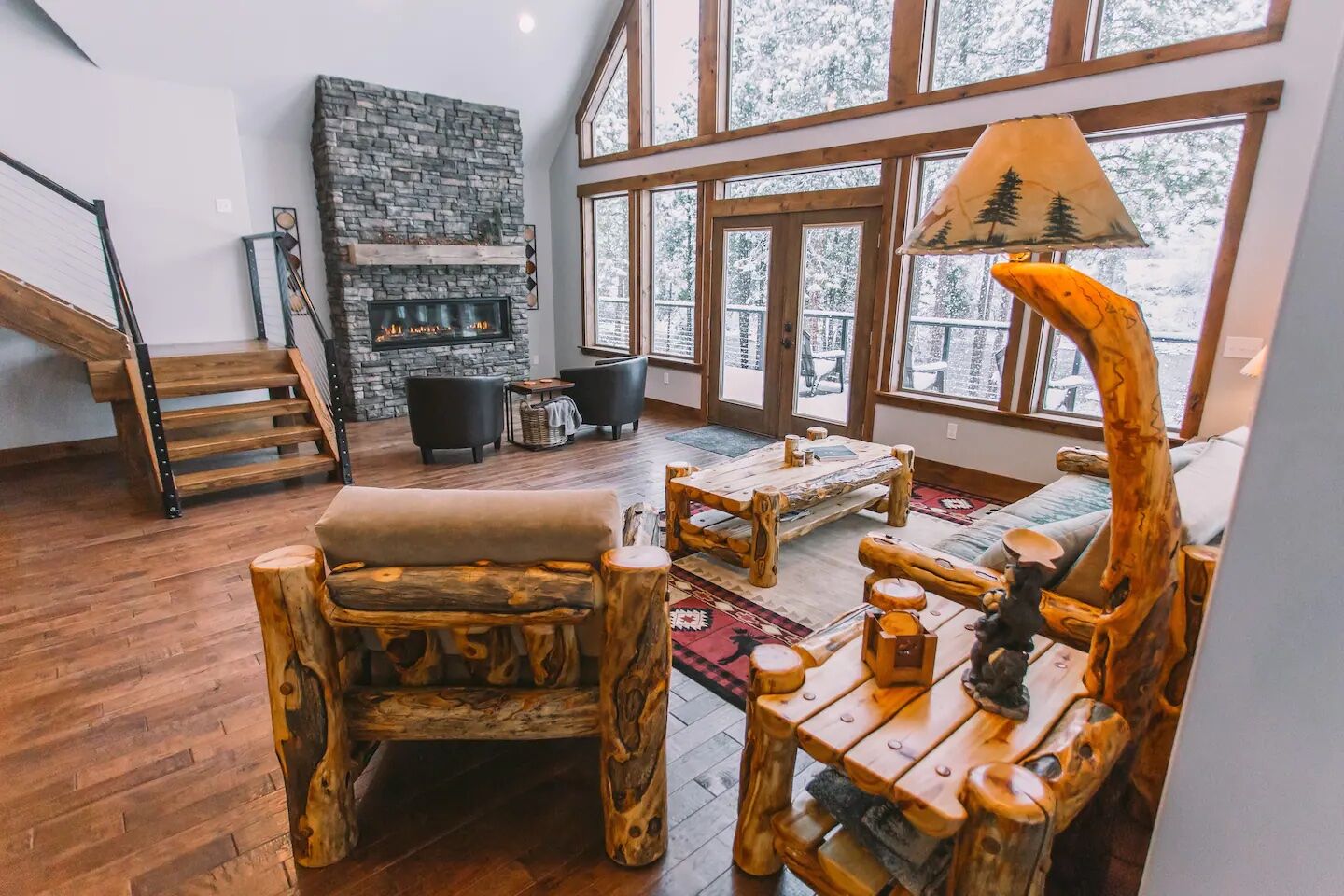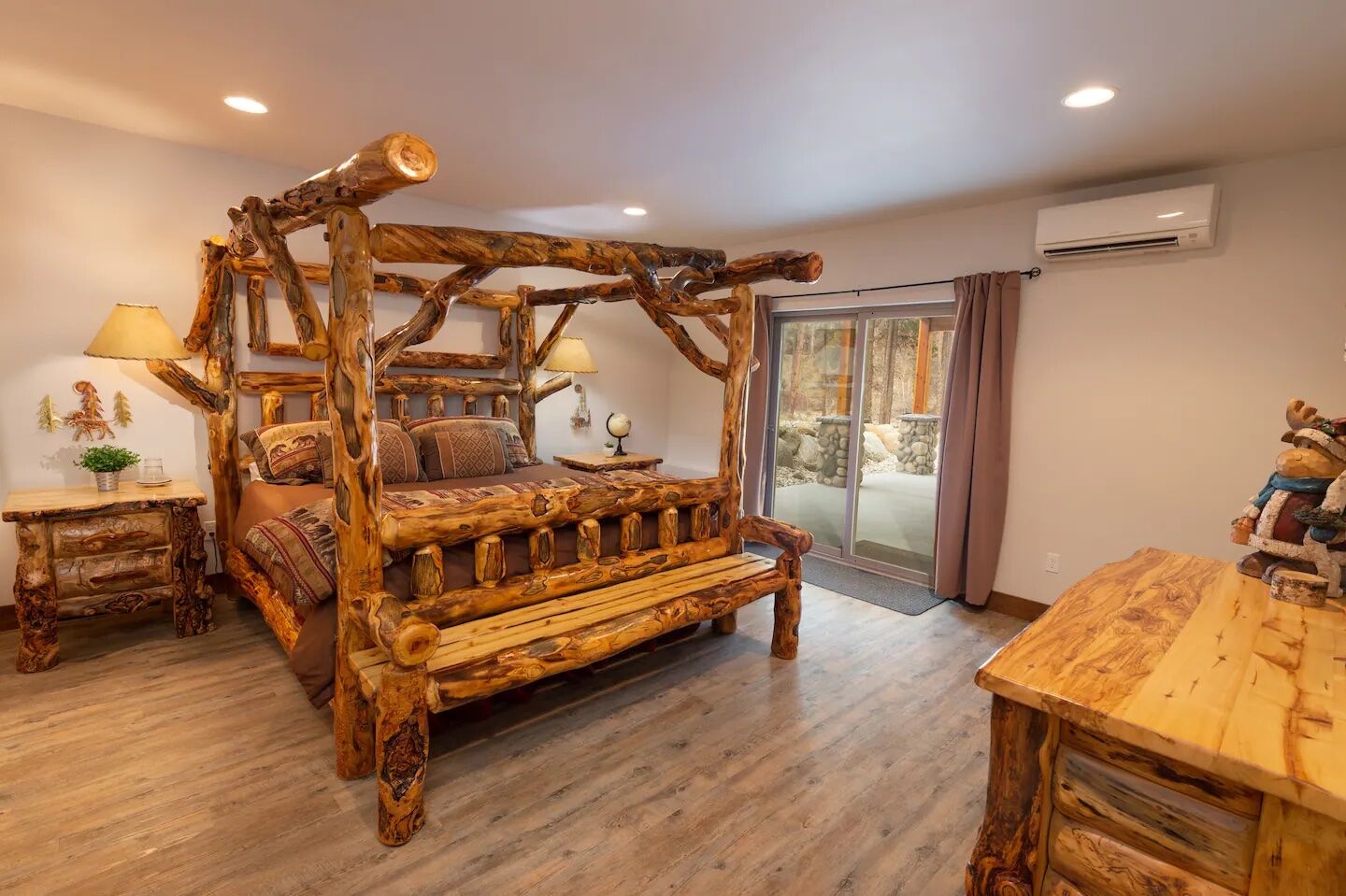 Newly constructed in a secluded spot on the banks of the Wenatchee River, this Leavenworth Airbnb is still only two miles from downtown. The property features a mix of suites and a bunk den making it a top pick for families or groups. Besides the expansive lawn and main decks, select rooms come with private balconies. A hot tub, fire pit, and direct river access seal the deal at this palatial and peaceful retreat.
Sixteen guests, five bedrooms
Price: $1,360 per night
Downtown vacation home with arcade room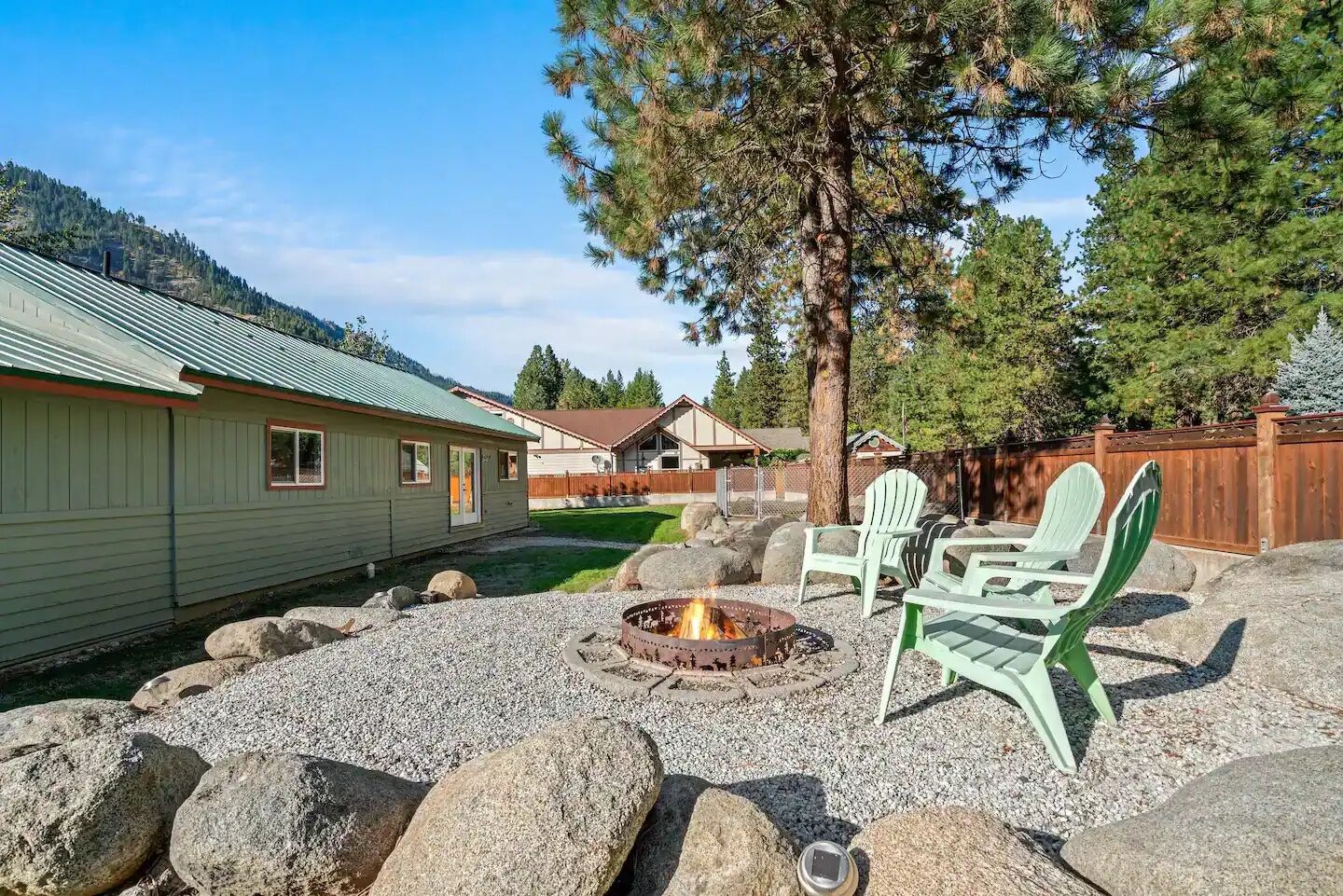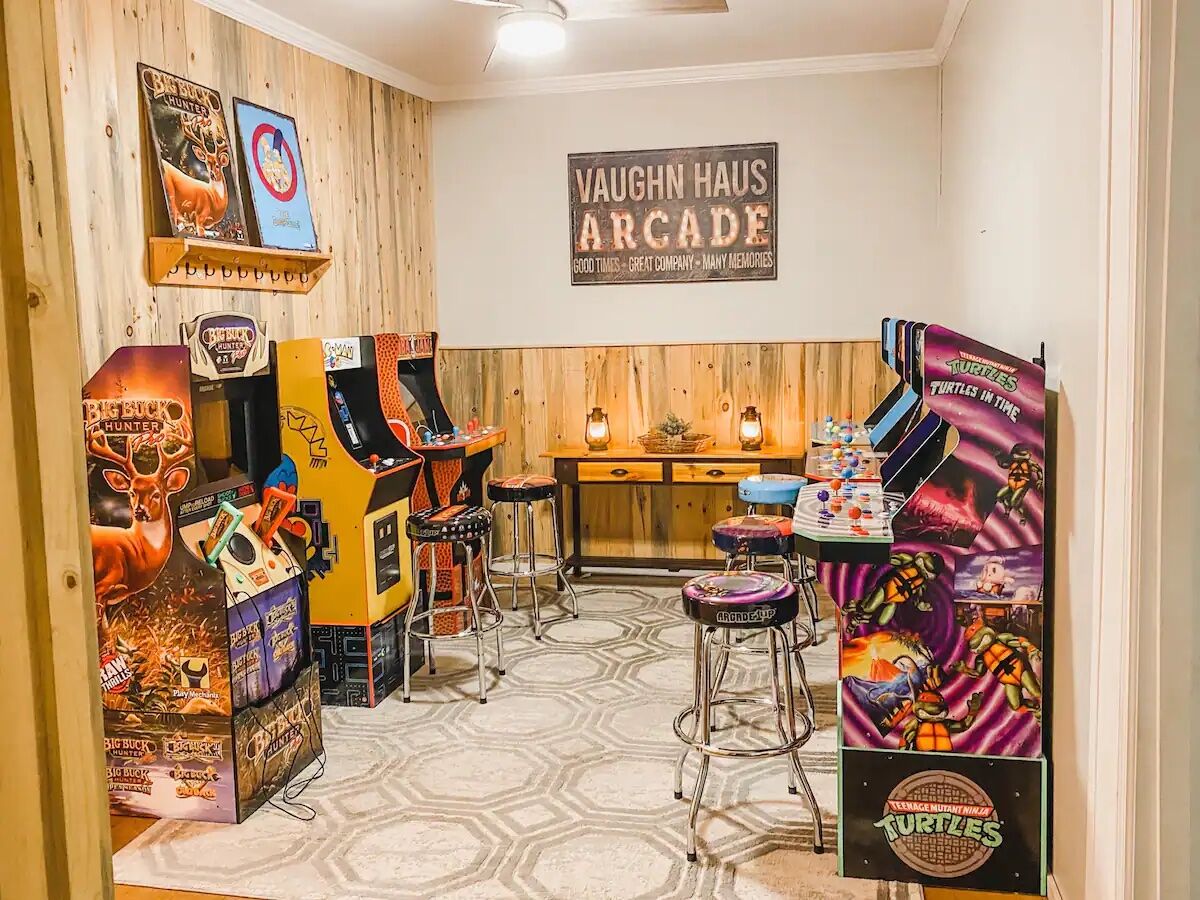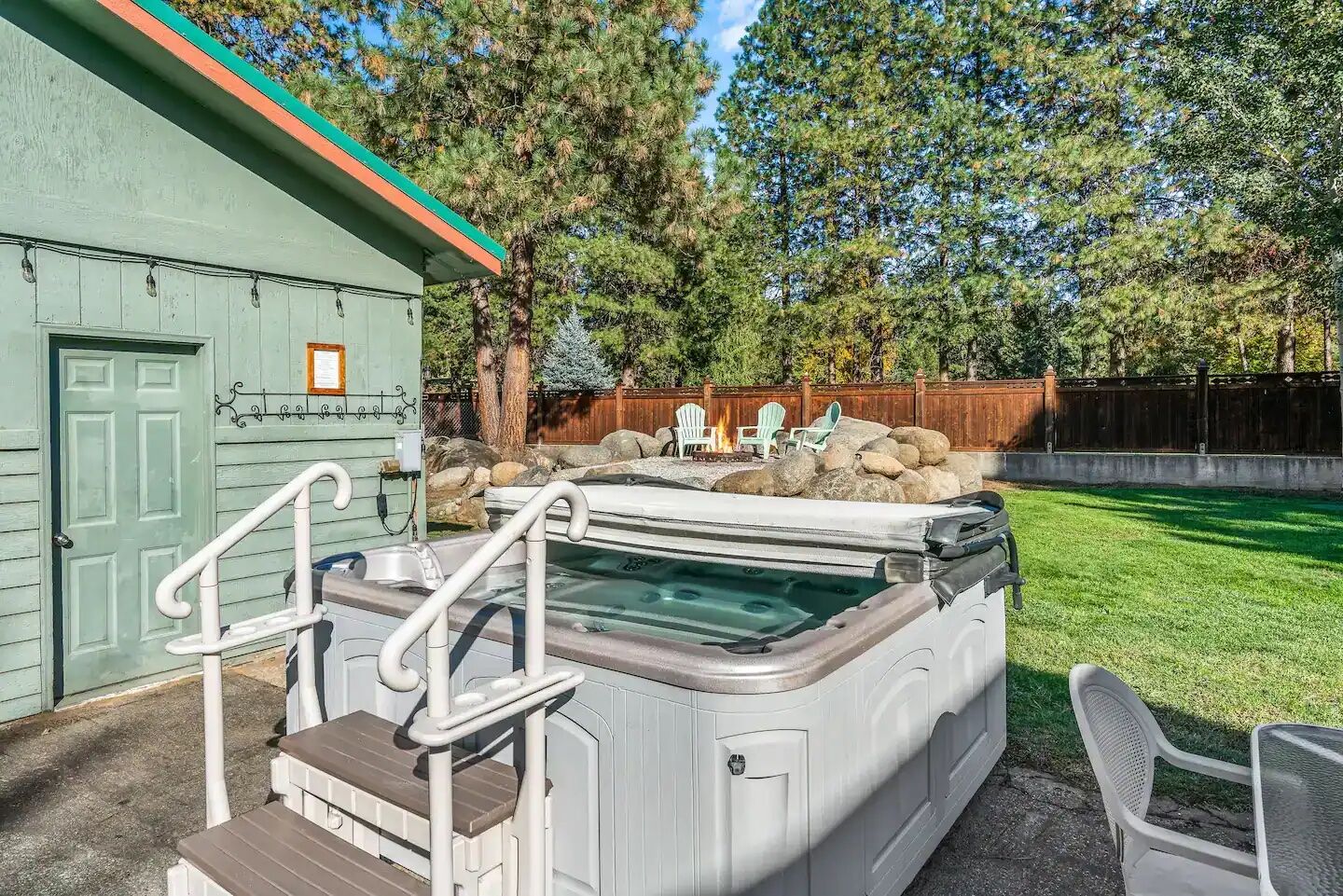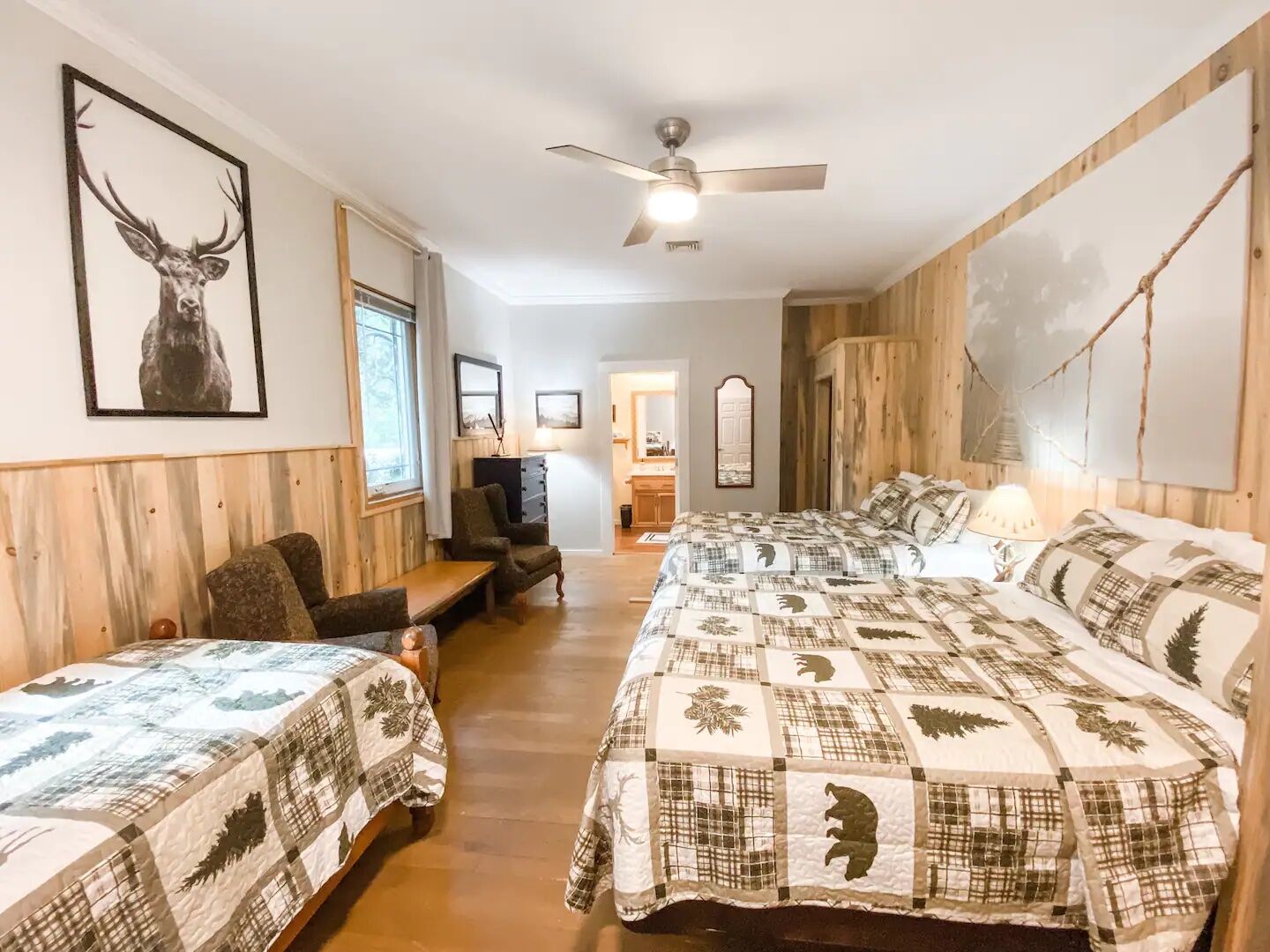 This pet-friendly Leavenworth Airbnb is perfect for adventure-seekers and golfers. The house backs onto the Leavenworth Golf Club and is a quarter of a mile from the closest kayak launch. Alongside the hot tub, fire pit, and fenced backyard, the highlight is the arcade game complete with all the retro consoles you could imagine.
Twelve guests, three bedrooms
Price: $1,000 per night
Franz Lodge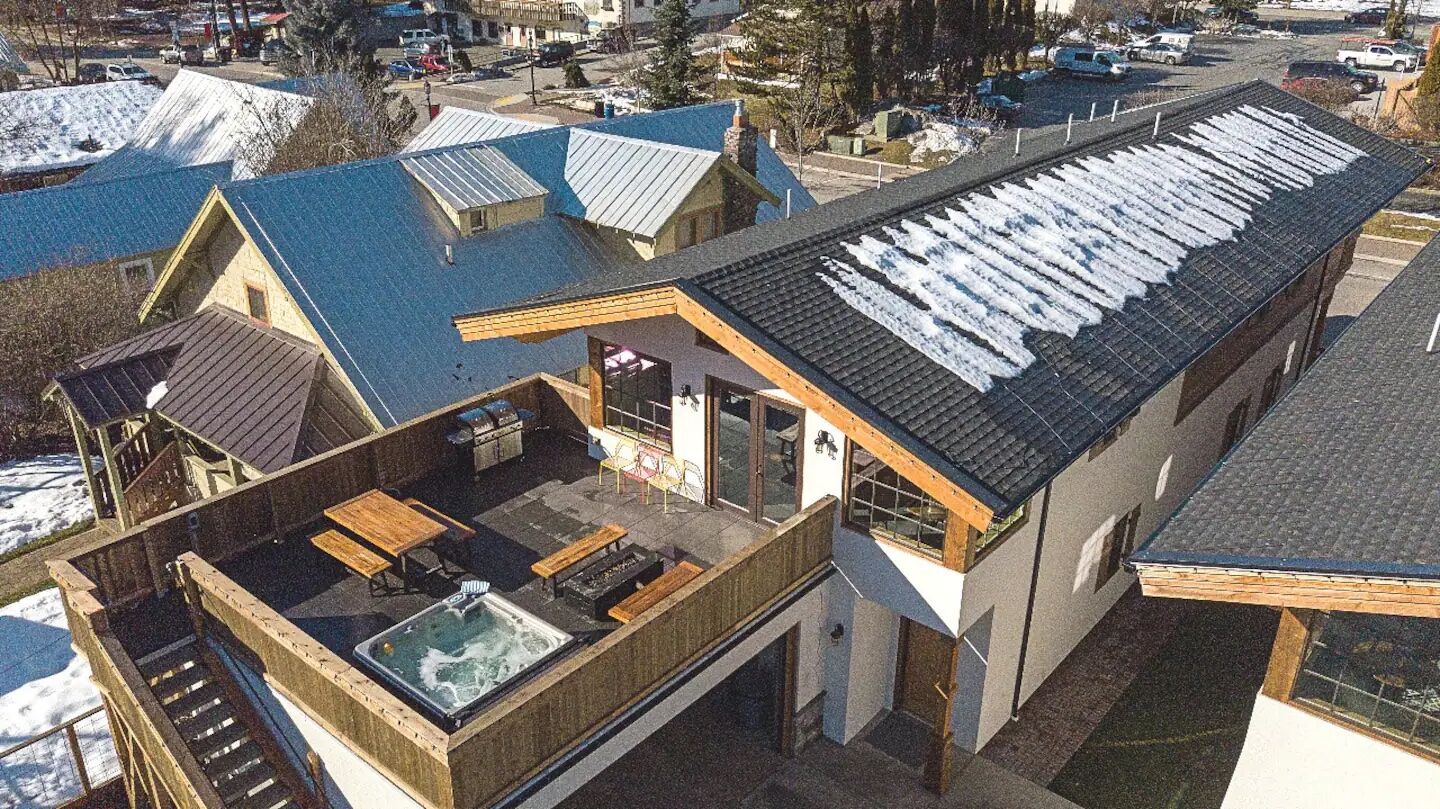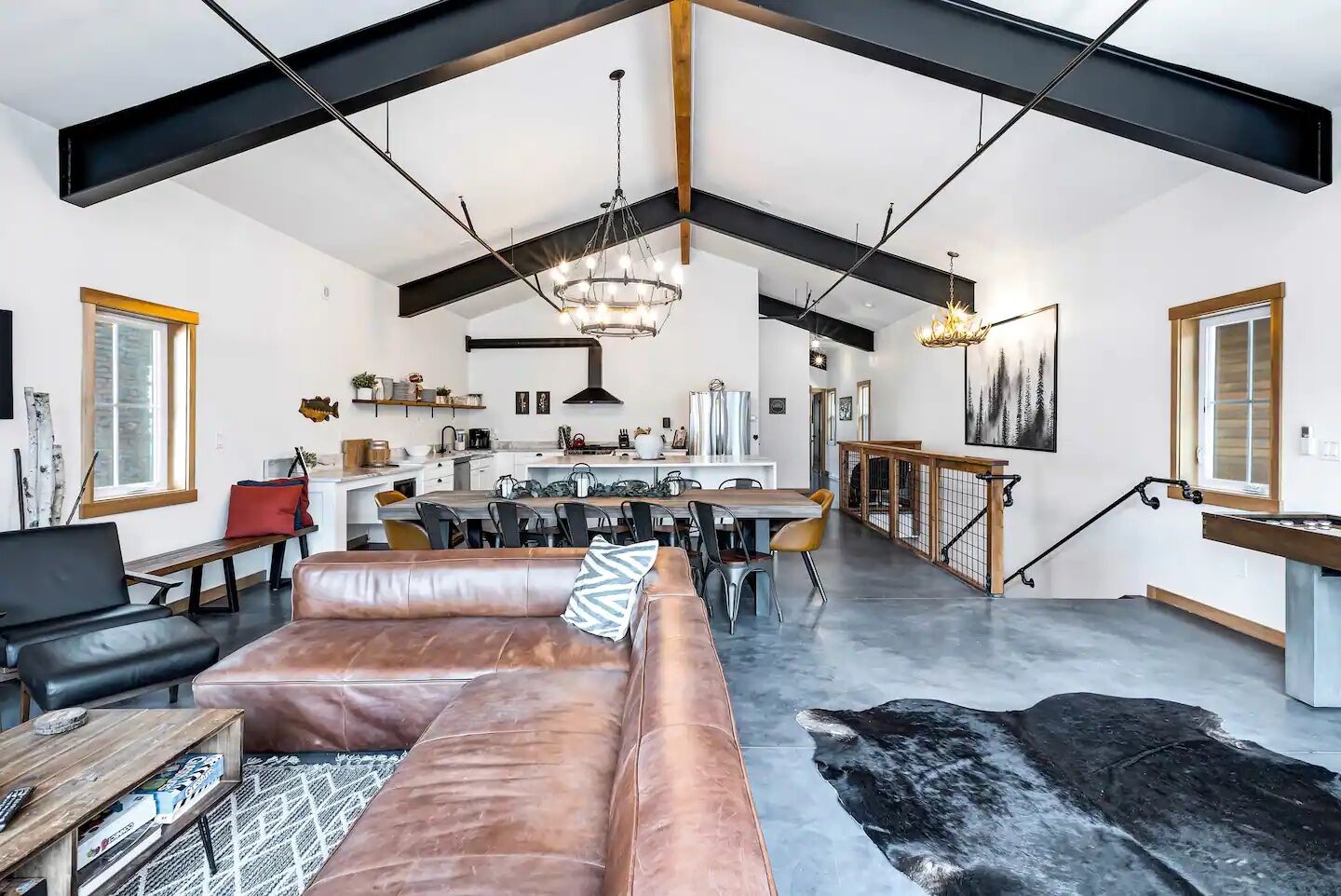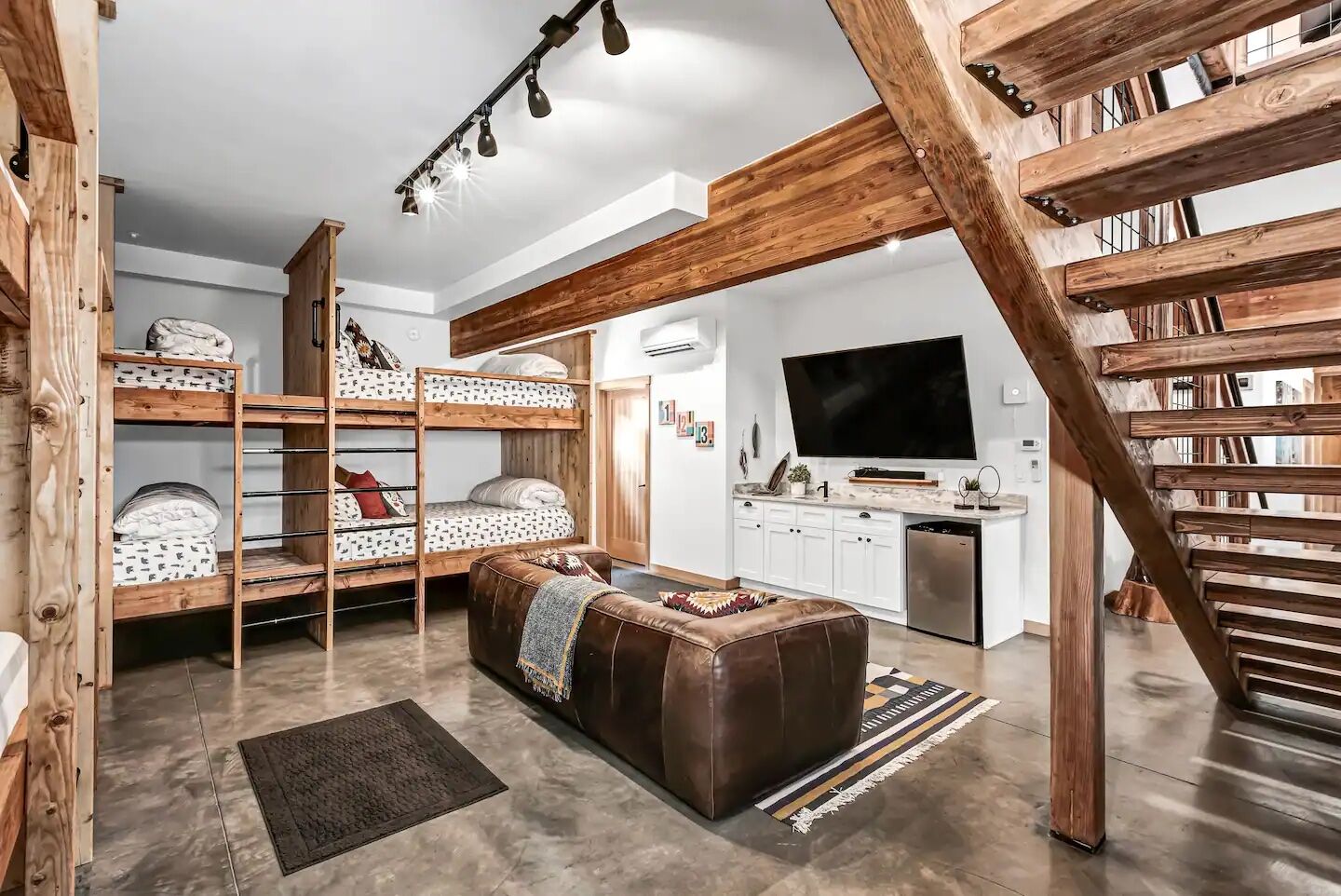 This downtown Leavenworth Airbnb is a 5-minute walk to the town's sights, shops, and restaurants. The main living quarters are open-plan to ensure the conversation flows. All of the home's bedroom suites come with an en suite bathroom while the bunk room will delight any kids in the group. Heated floors will keep you warm during winter while there's a fire pit and hot tub waiting for you on the deck. Franz Lodge buddies up with Hans Lodge should you need additional space.
Sixteen guests, six bedrooms
Price: $1,370 per night
What did you think of this story?