11 Missoula Airbnbs To Harness Montana's Great Outdoors
Sitting pretty in the Northern Rockies, Missoula is a confluence of history, culture, and spectacular natural scenery. The town is encircled by mountains, forests, and valleys best explored by hiking and getting out on the rivers. Three prominent mountain peaks provide skiing for all abilities when winter rolls around while the restored buildings of the Heart of Missoula provide year-round joy. Scroll down to find your perfect Airbnb Missoula vacation rental for all seasons.
We hope you love the Airbnb Missoula vacation rentals we recommend! Just so you know, Matador may collect a small commission from the links on this page if you decide to book a stay. Listed prices are accurate as of the time of publication.
Top-rated Missoula Airbnbs
Cozy hand-hued log cabin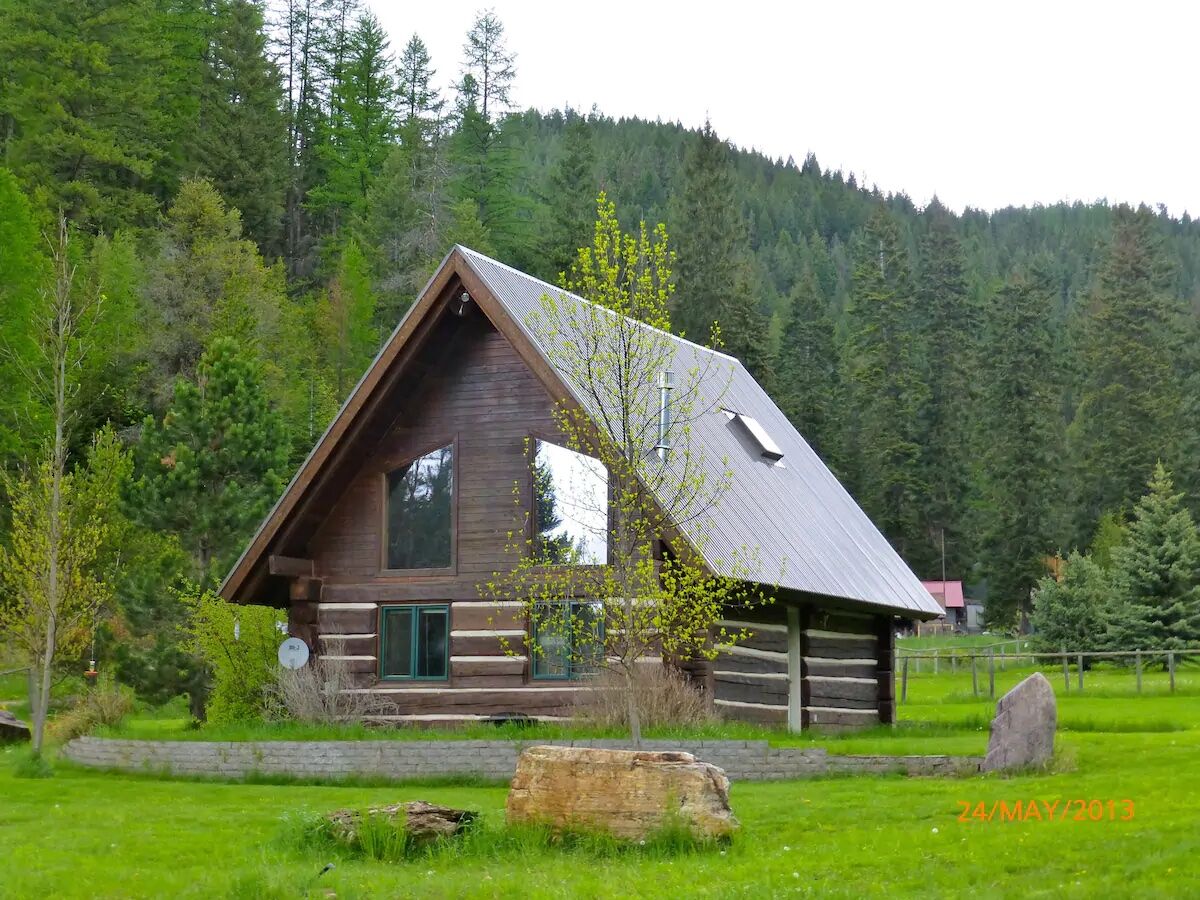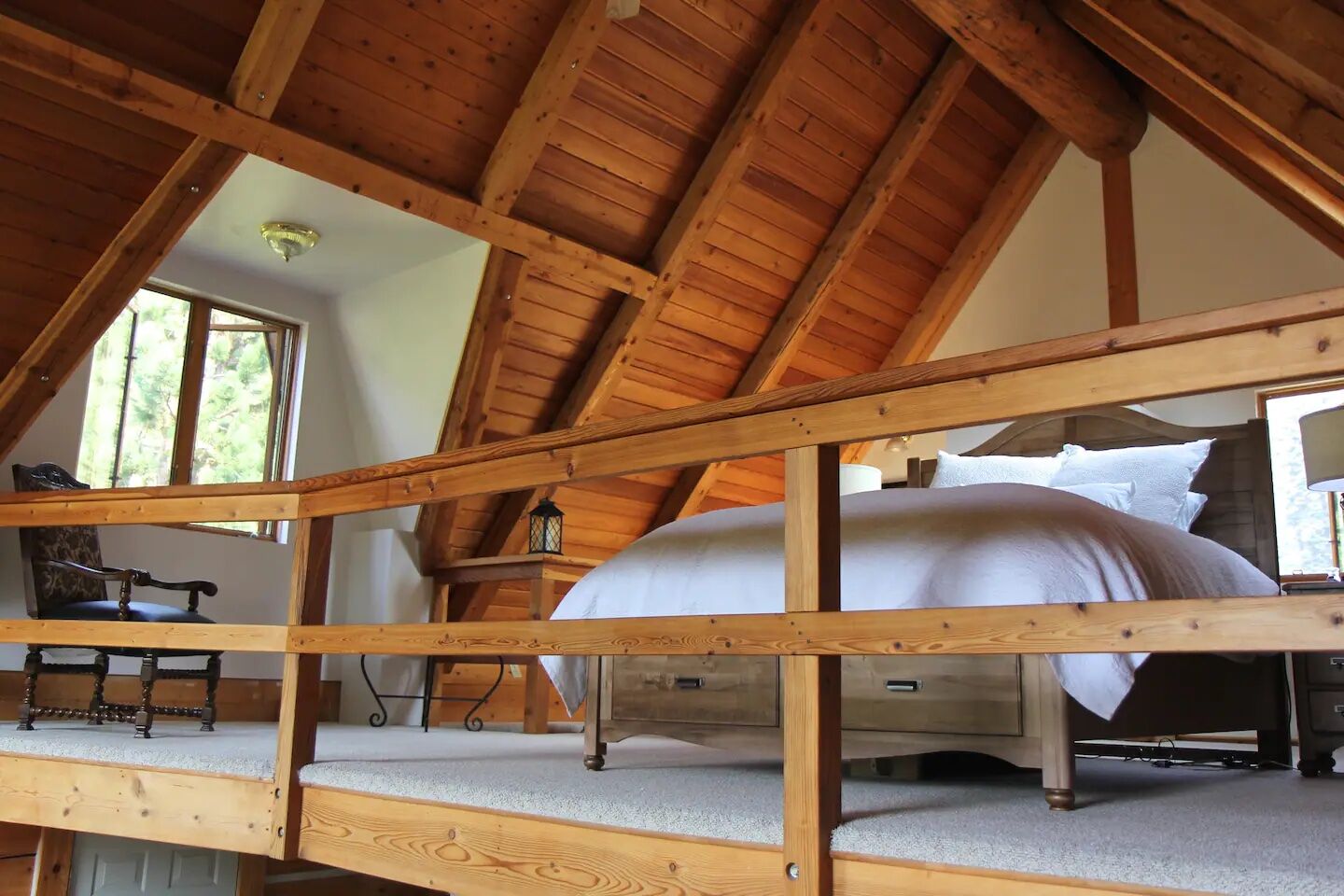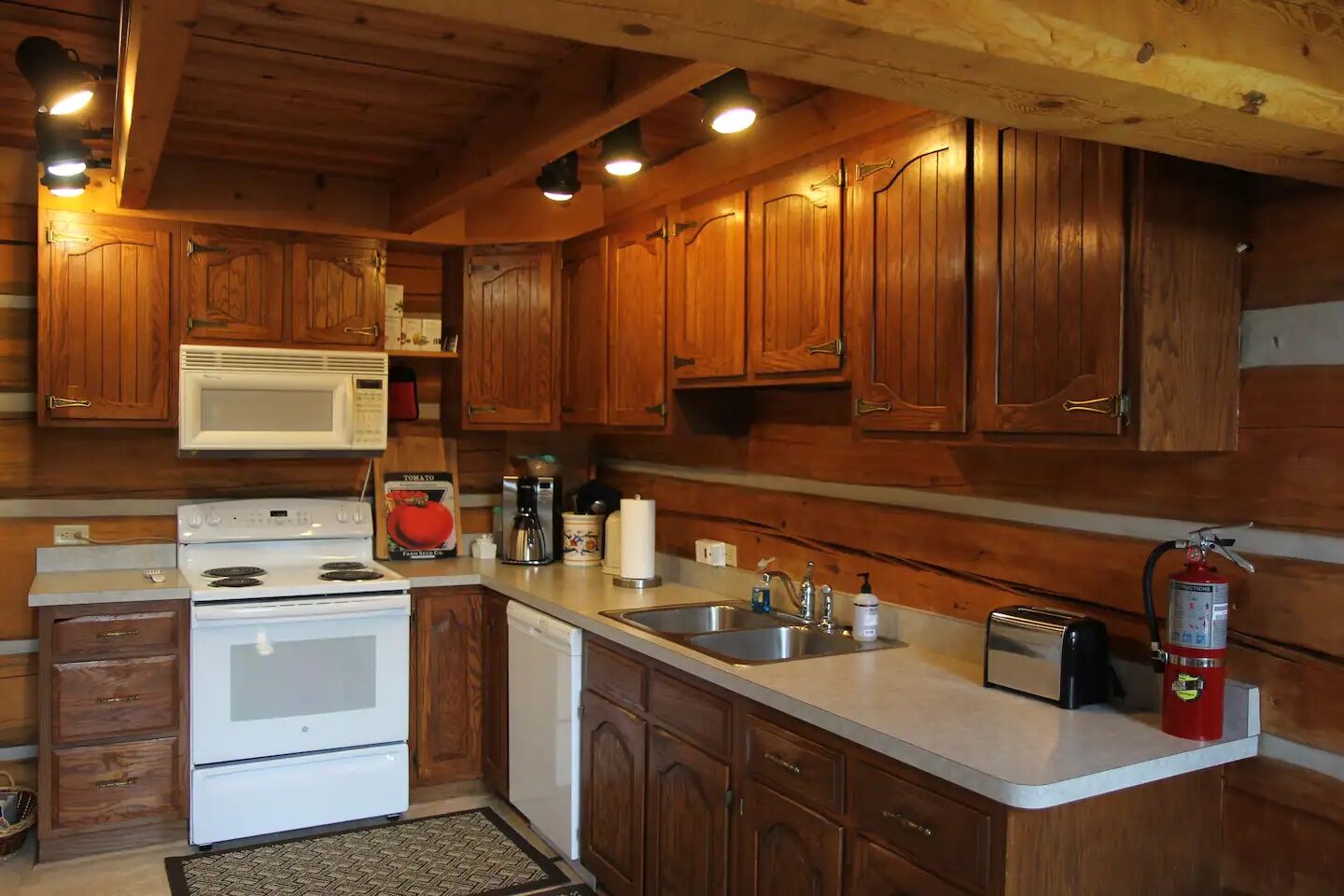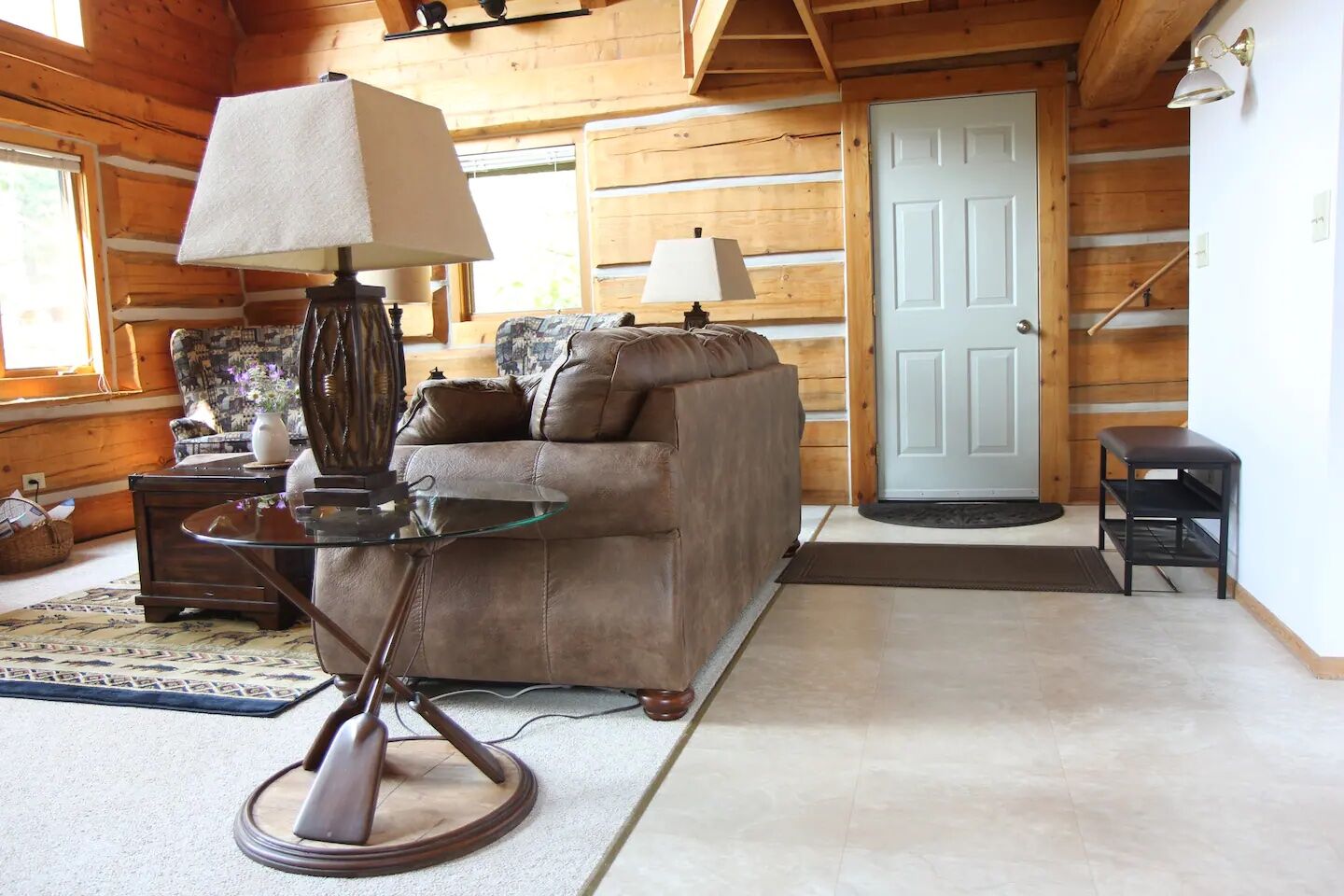 Fifteen minutes from Downtown Missoula, this Missoula Airbnb cabin rental sits within a peaceful one-acre patch of meadow. A relaxing living room with cathedral ceilings and a joyful gas fireplace marks the heart of the property while the bedroom is tucked away in the loft. The rustic kitchen is well-stocked with pantry essentials and there's a fire pit in the yard for romantic evenings beneath the stars.
Four guests, one bedroom
Price: $150 per night
Falling Pinecones – great family home on the creek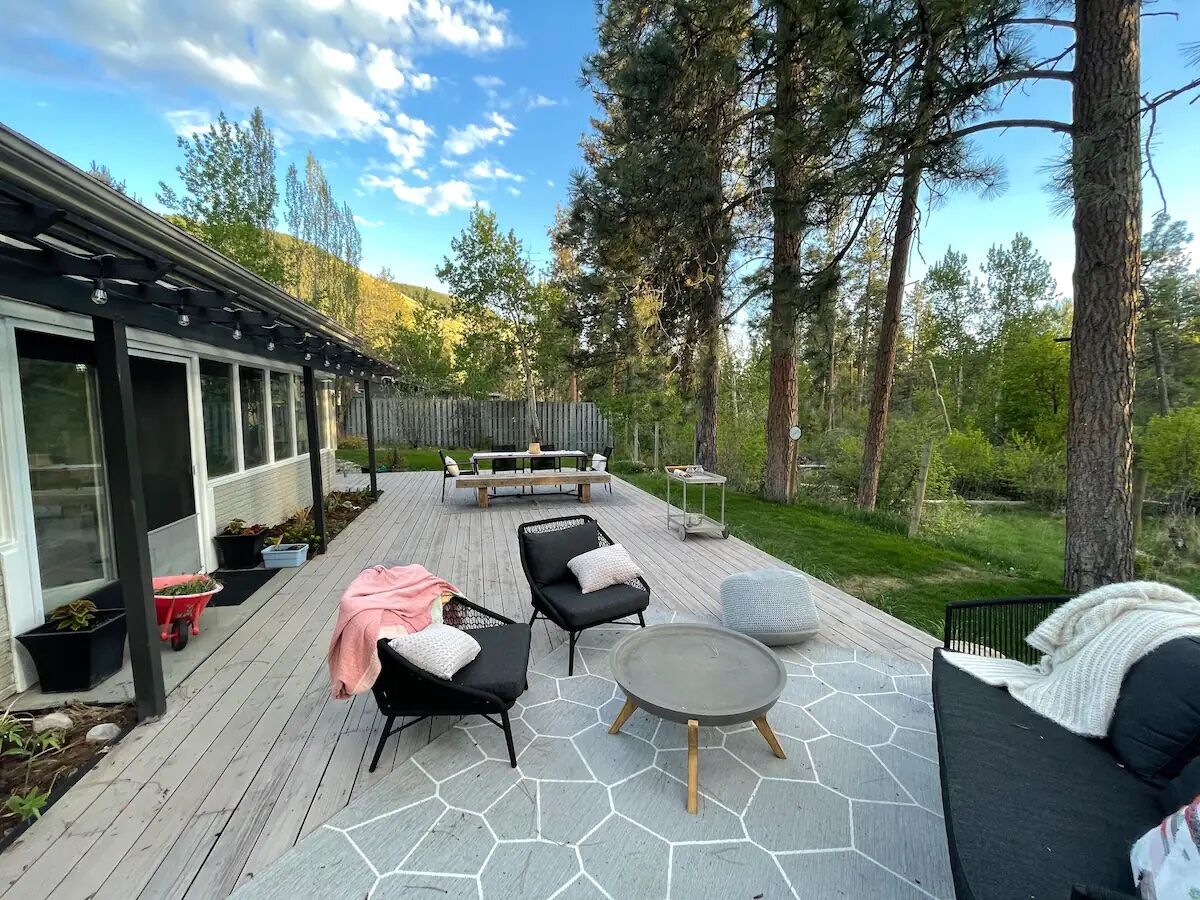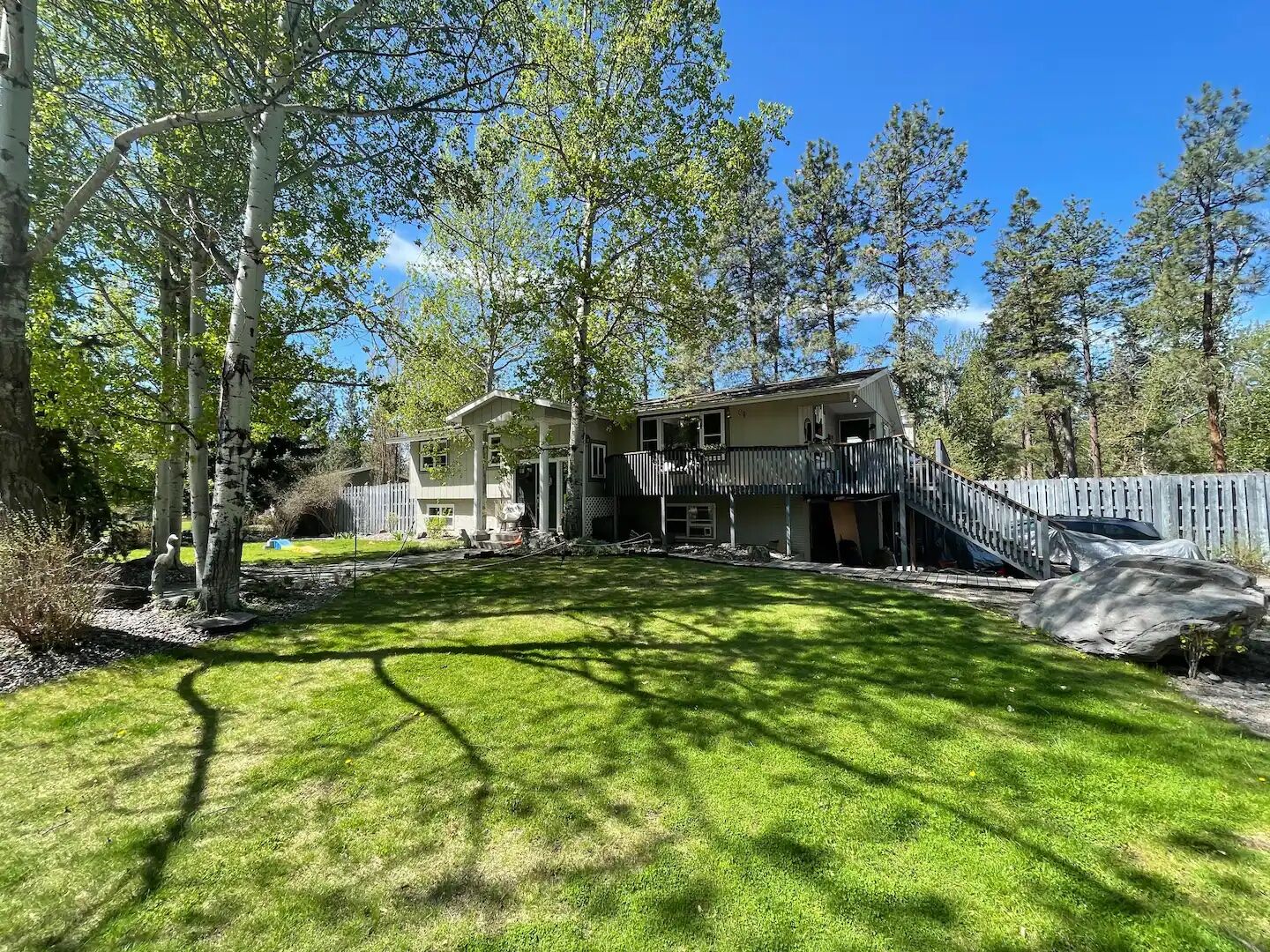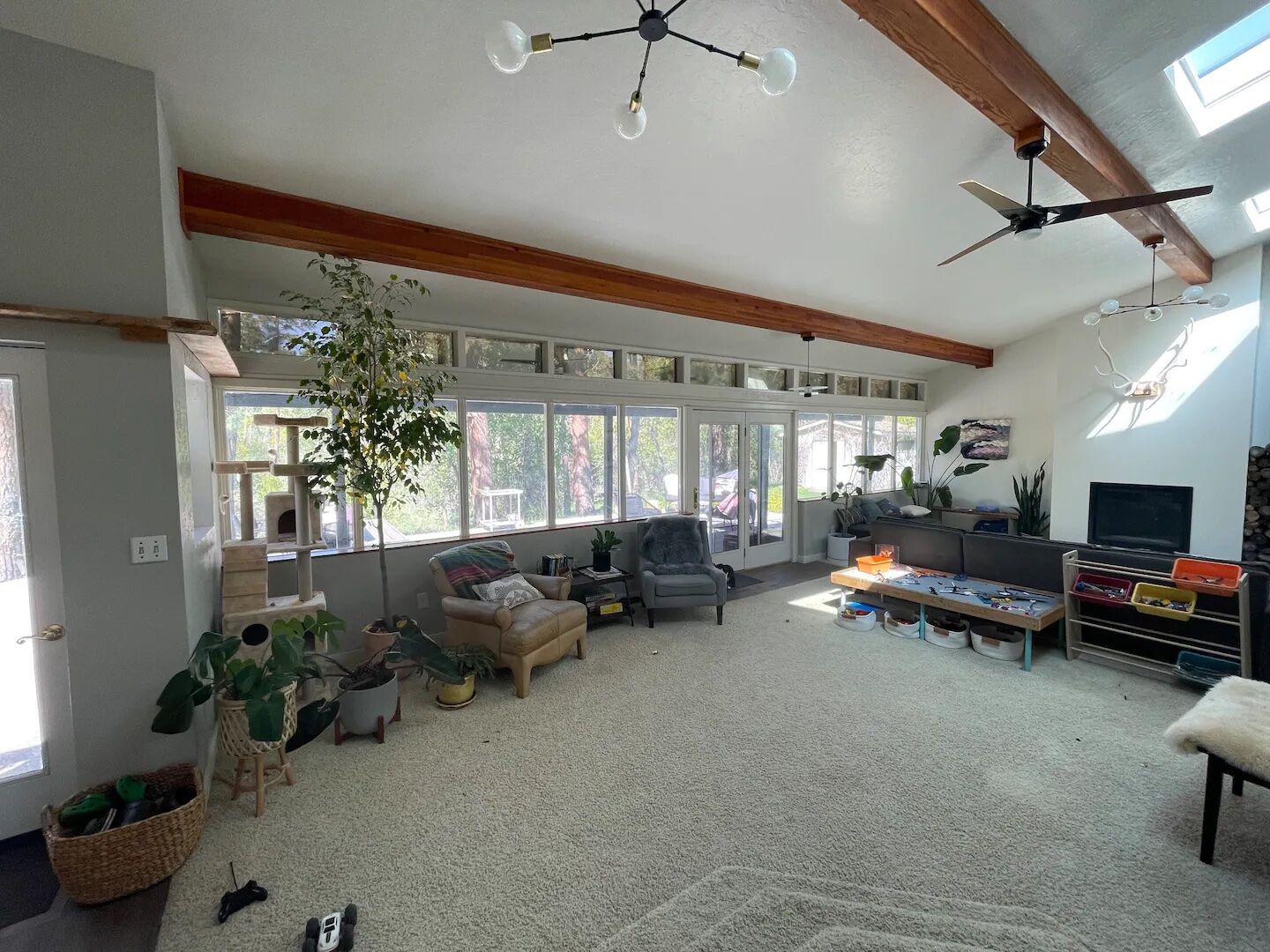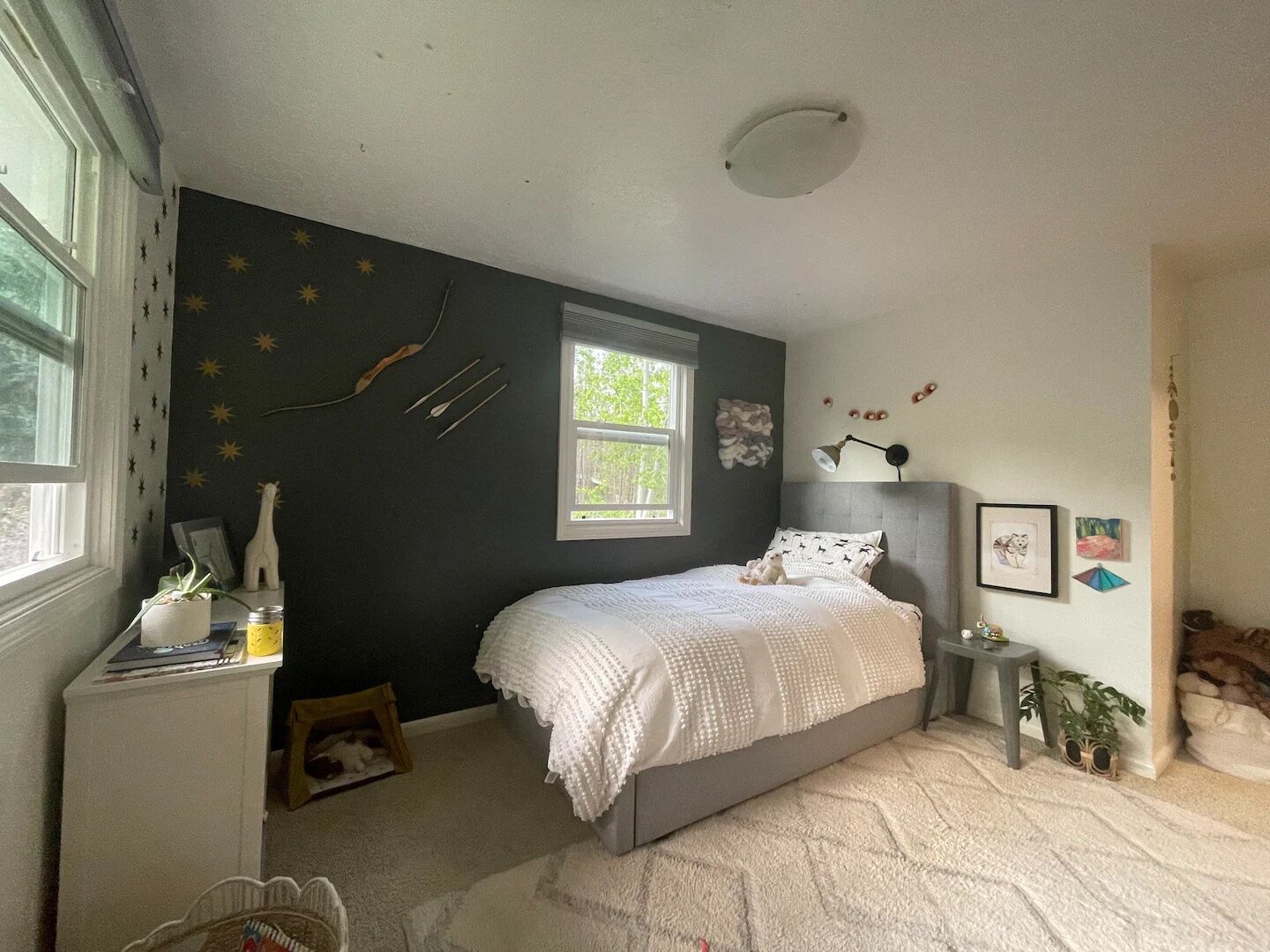 This sublime family vacation rental is situated a 10-minute drive from Downtown Missoula. Interiors are lovingly appointed with a kid-friendly bedroom, toys, and a piano in the living room. However, the highlight has to be the epic backyard with its sun terrace, lawn, and trampoline. Spend leisurely days catching rays while the brook babbles in the background and the children burn off their excess energy!
Ten guests, four bedrooms
Price: $600 per night
Traveling through Montana? Check out Matador's guide to the best Rocky Mountain cabins
Missoula golf course retreat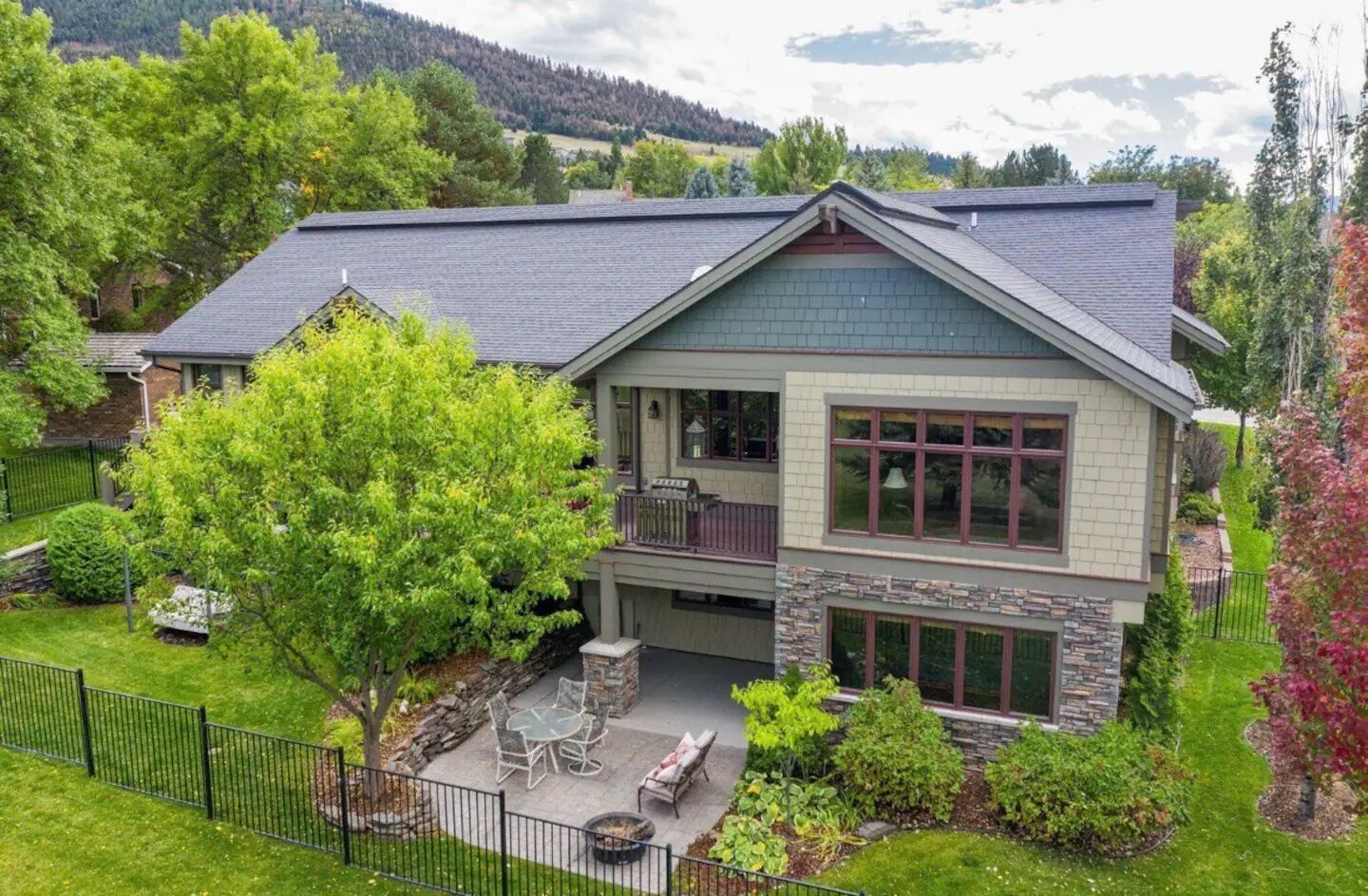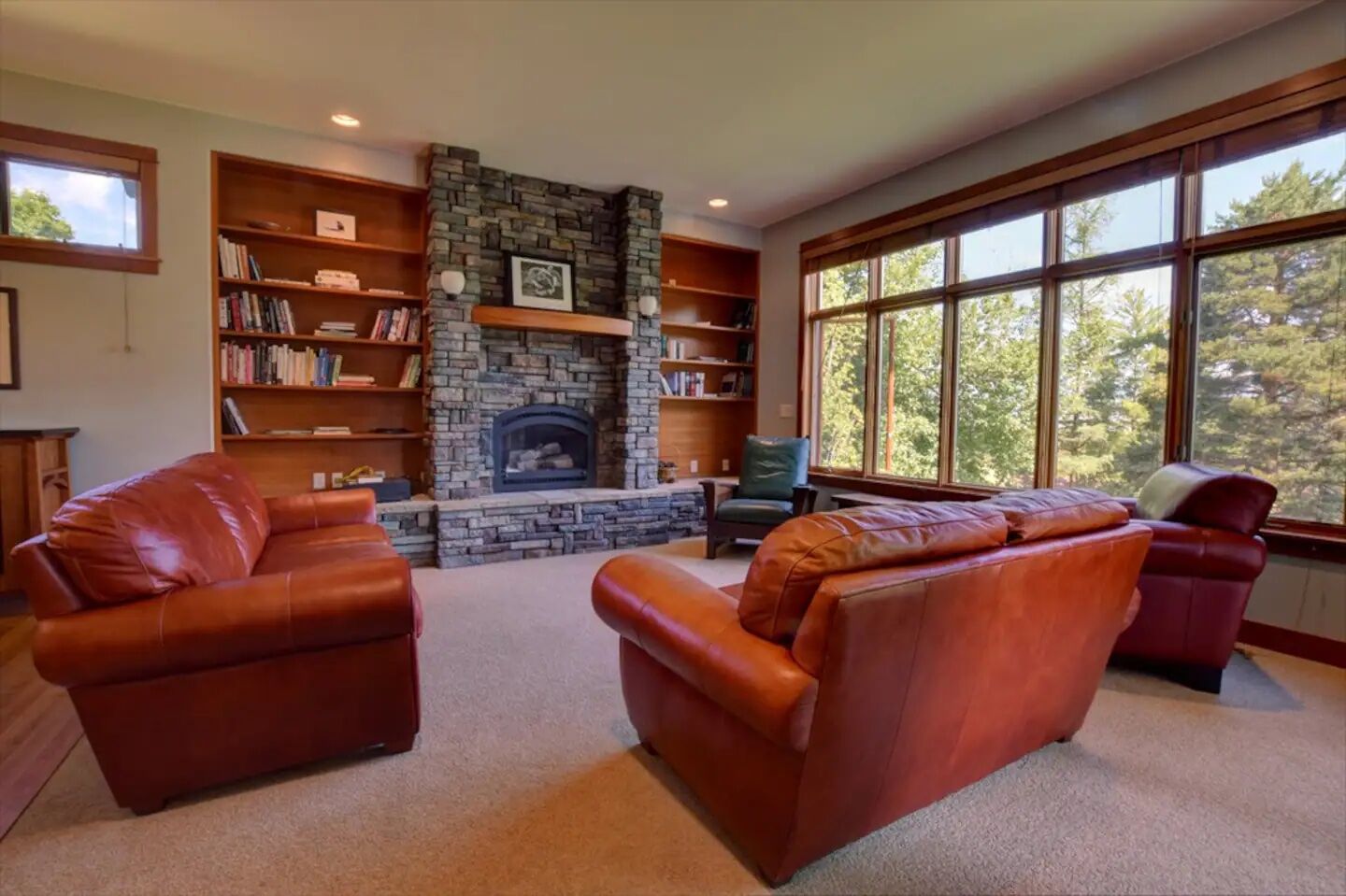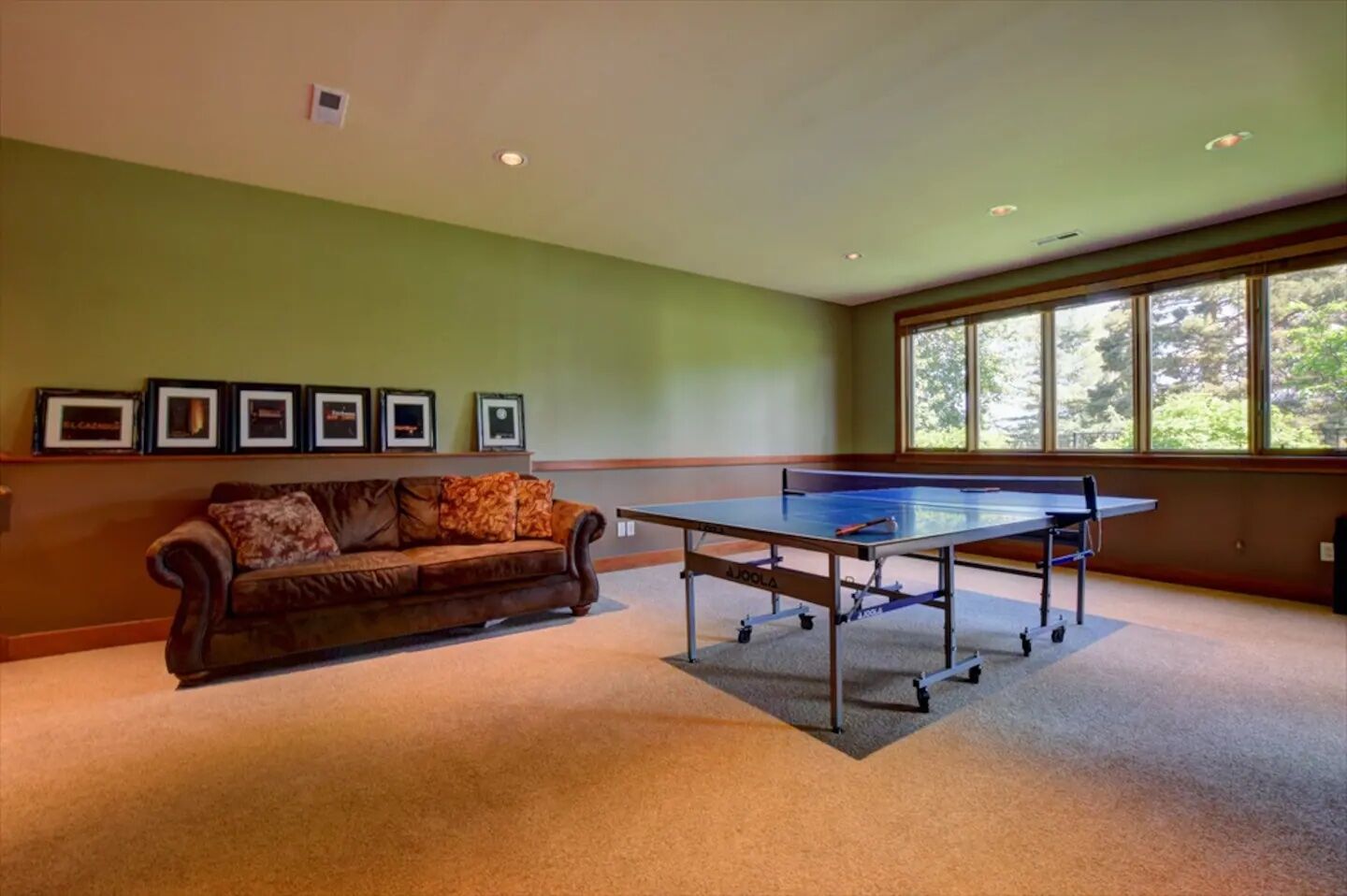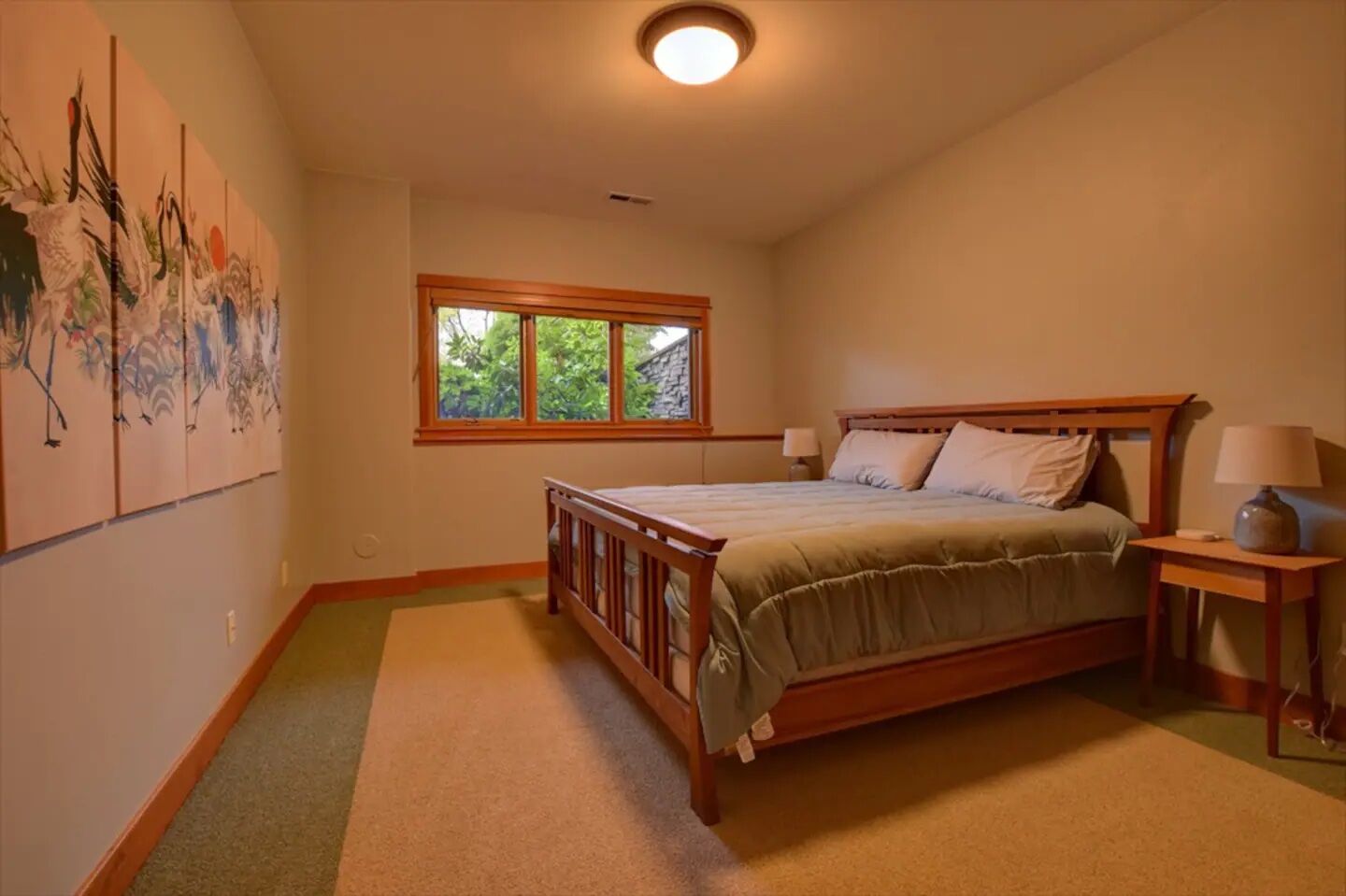 Adjacent to the Highlands Golf Course, this four-bedroom Airbnb Missoula vacation home is sited right next to the 7th hole. The central lounge is outfitted with sumptuous leather couches, a fireplace, and a library while panoramic windows give you an eyeful of the surrounding nature. A decadent corner tub steals the limelight in the master bathroom. When you tire of the backyard and deck, rally the fam for a round of pool or table tennis in the games room.
Twelve guests, four bedrooms
Price: $590 per night
Heart of Missoula Airbnbs
Beautiful historic home proximate to downtown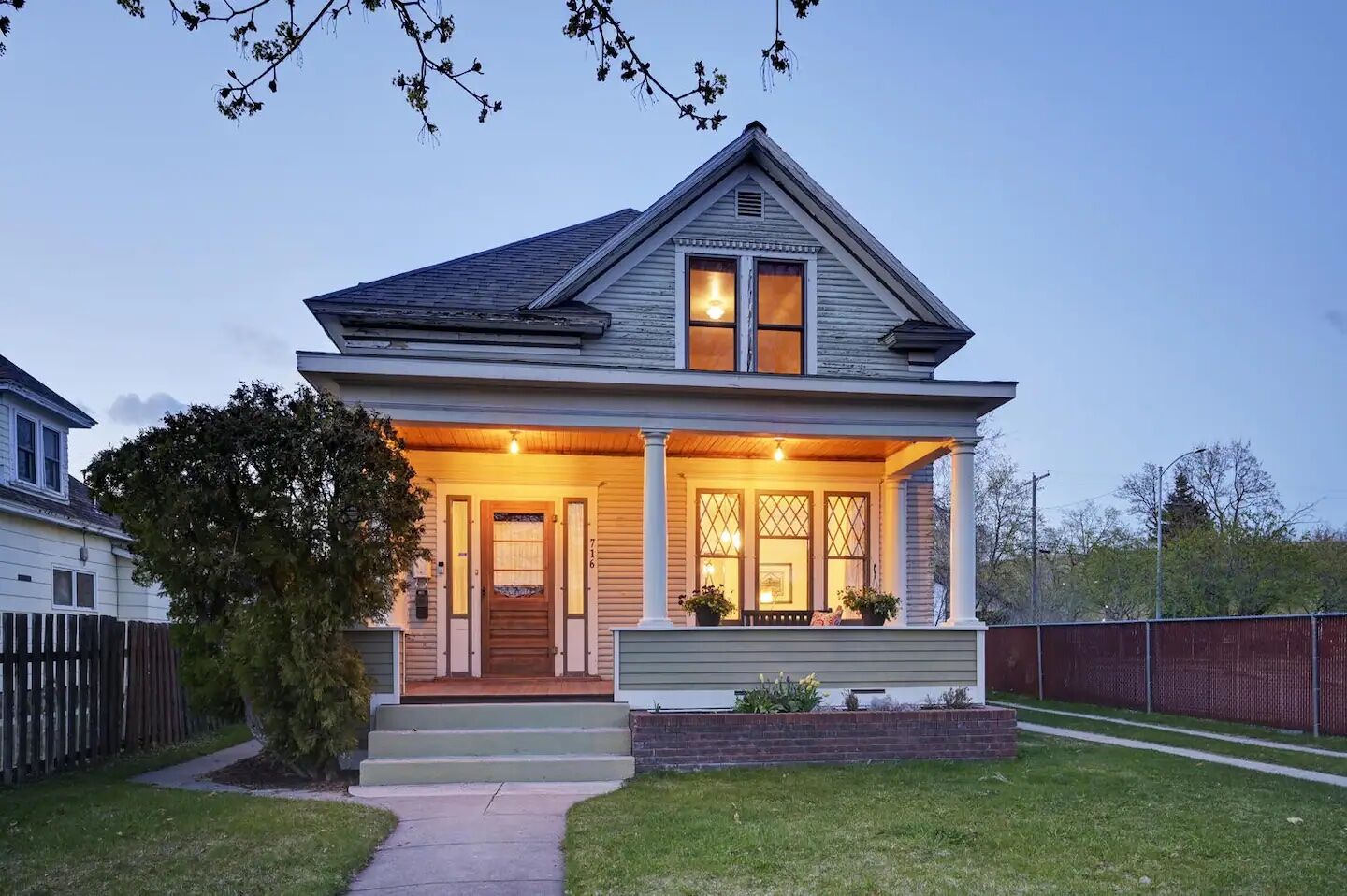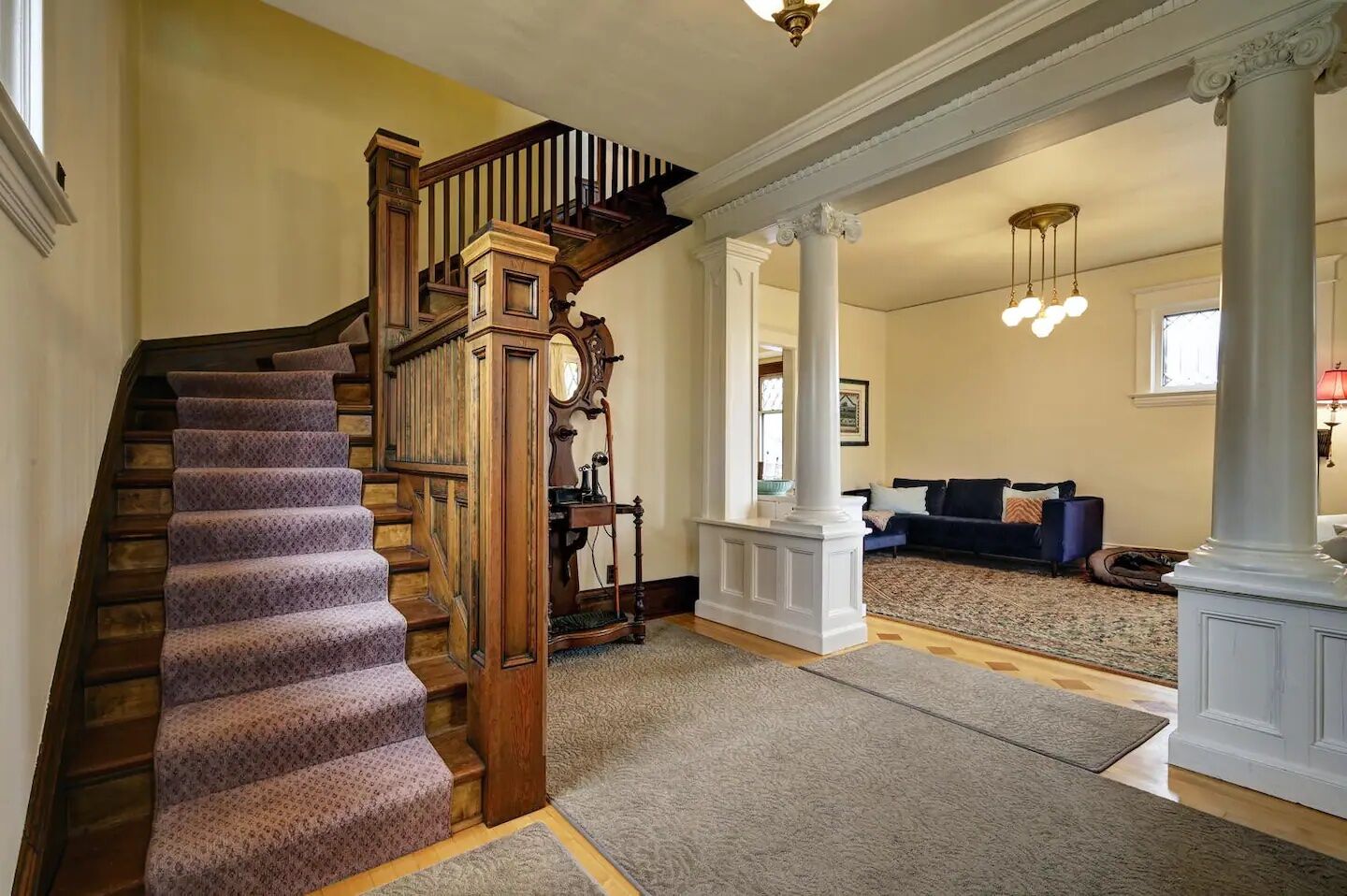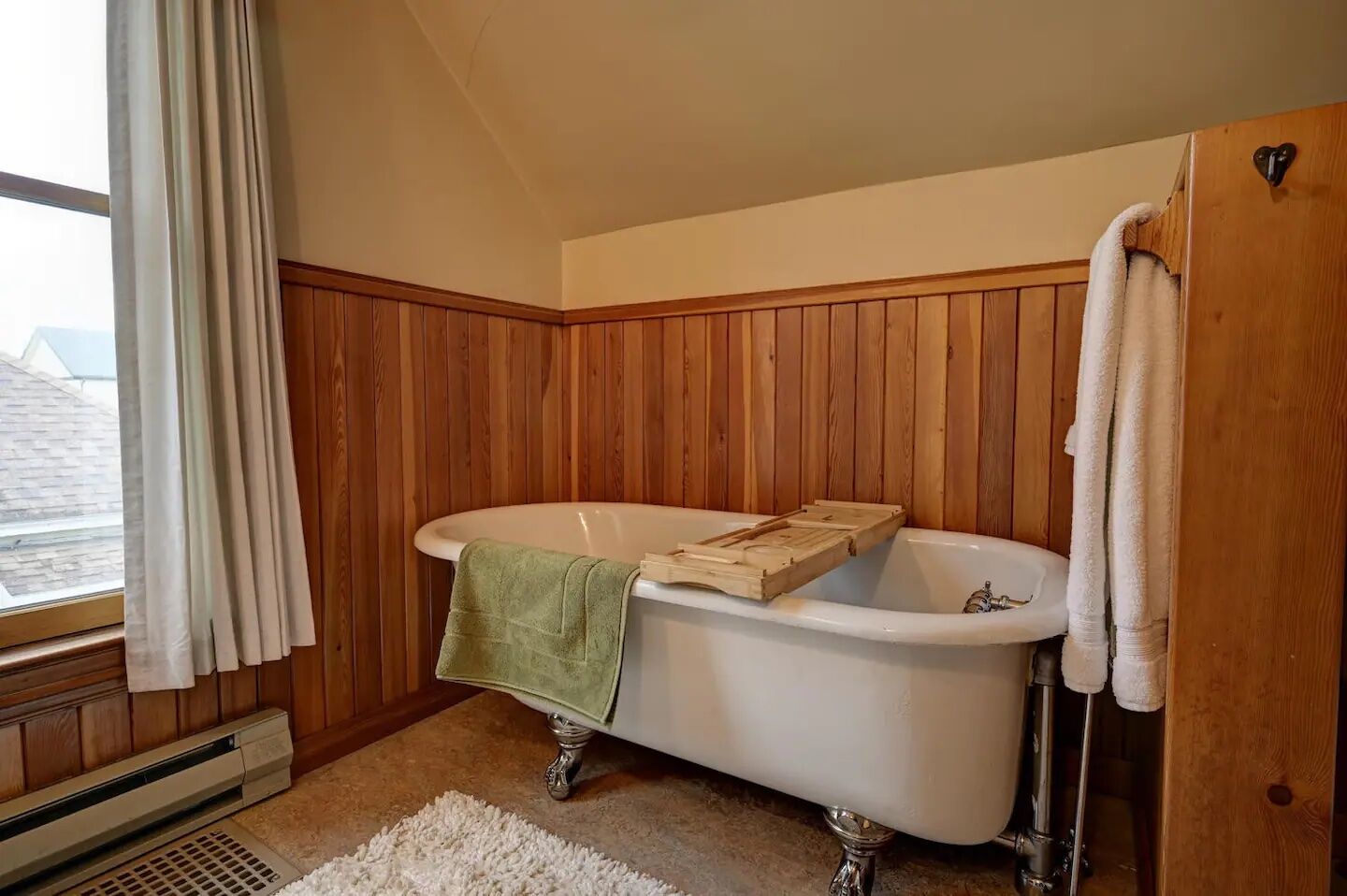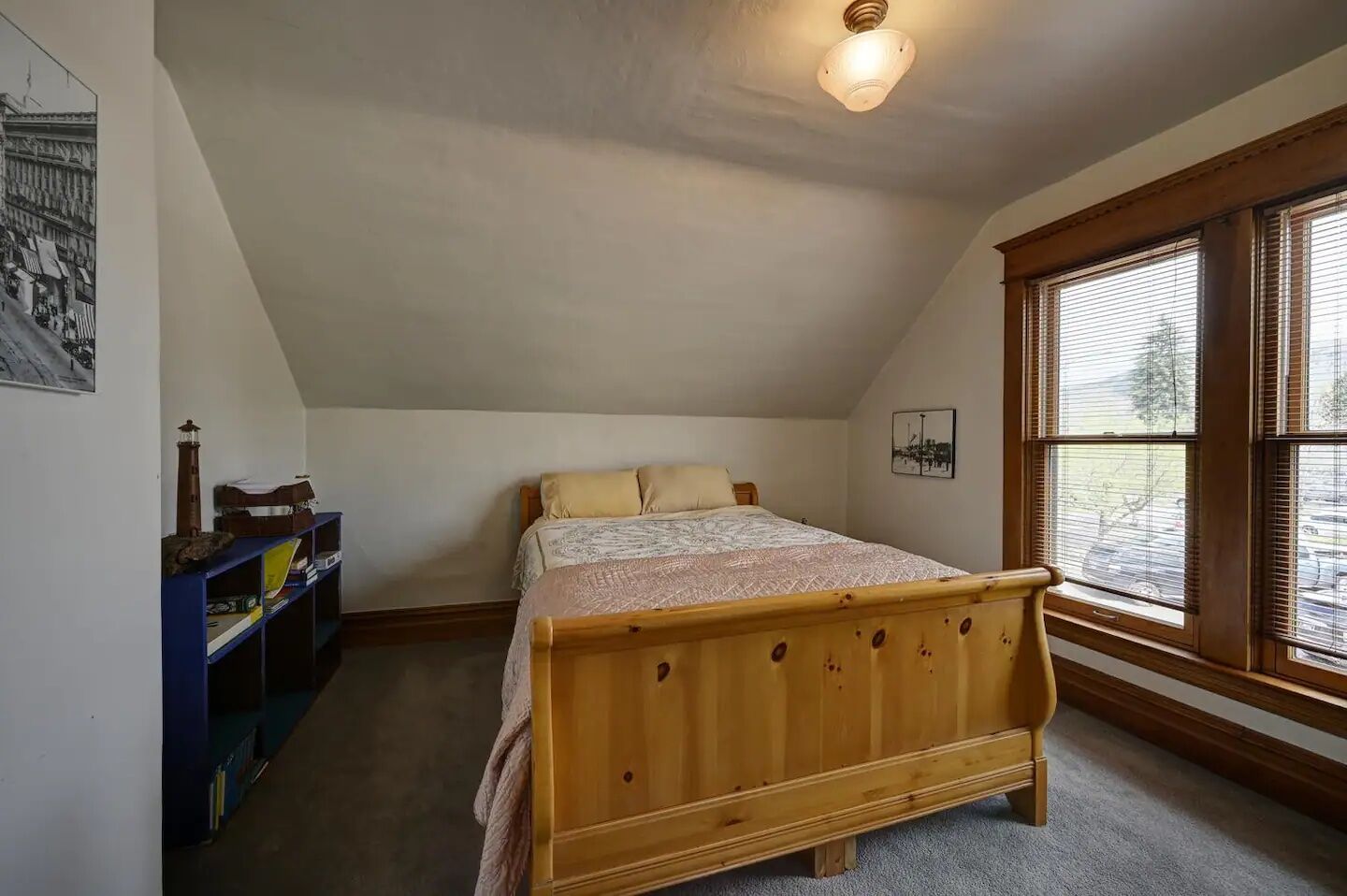 This elegant abode features high ceilings and ornate columns while an oversized oak staircase connects the two levels. An equally handsome kitchen is stocked with top-of-the-line amenities and the bathroom features a clawfoot bathtub. Dogs are welcome at this pet-friendly Airbnb Missoula and the host kindly provides a bed. To top it all off, the porch is perfect for a morning coffee.
Four guests, two bedrooms
Price: $300 per night
Townhome in the Heart of Downtown with garage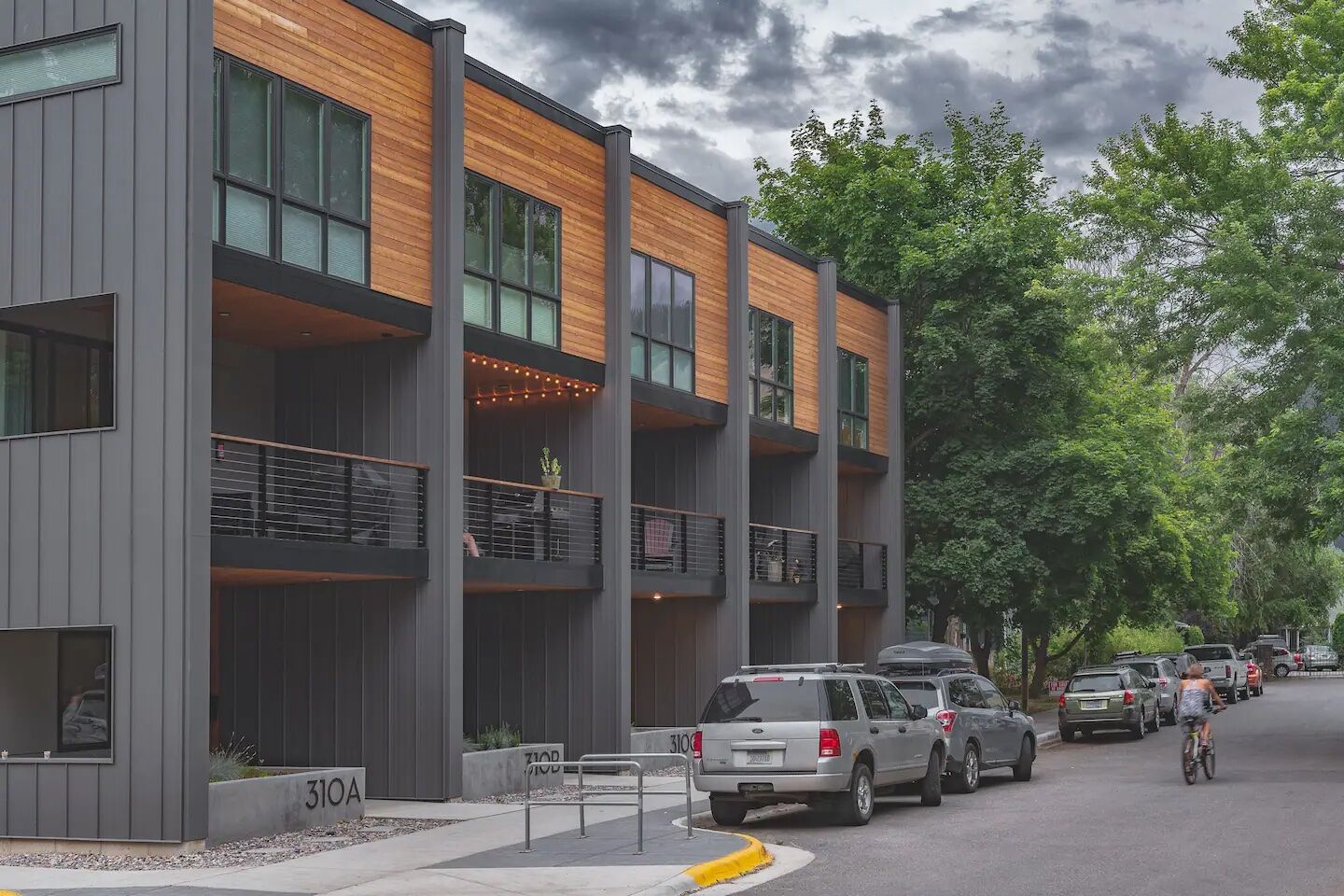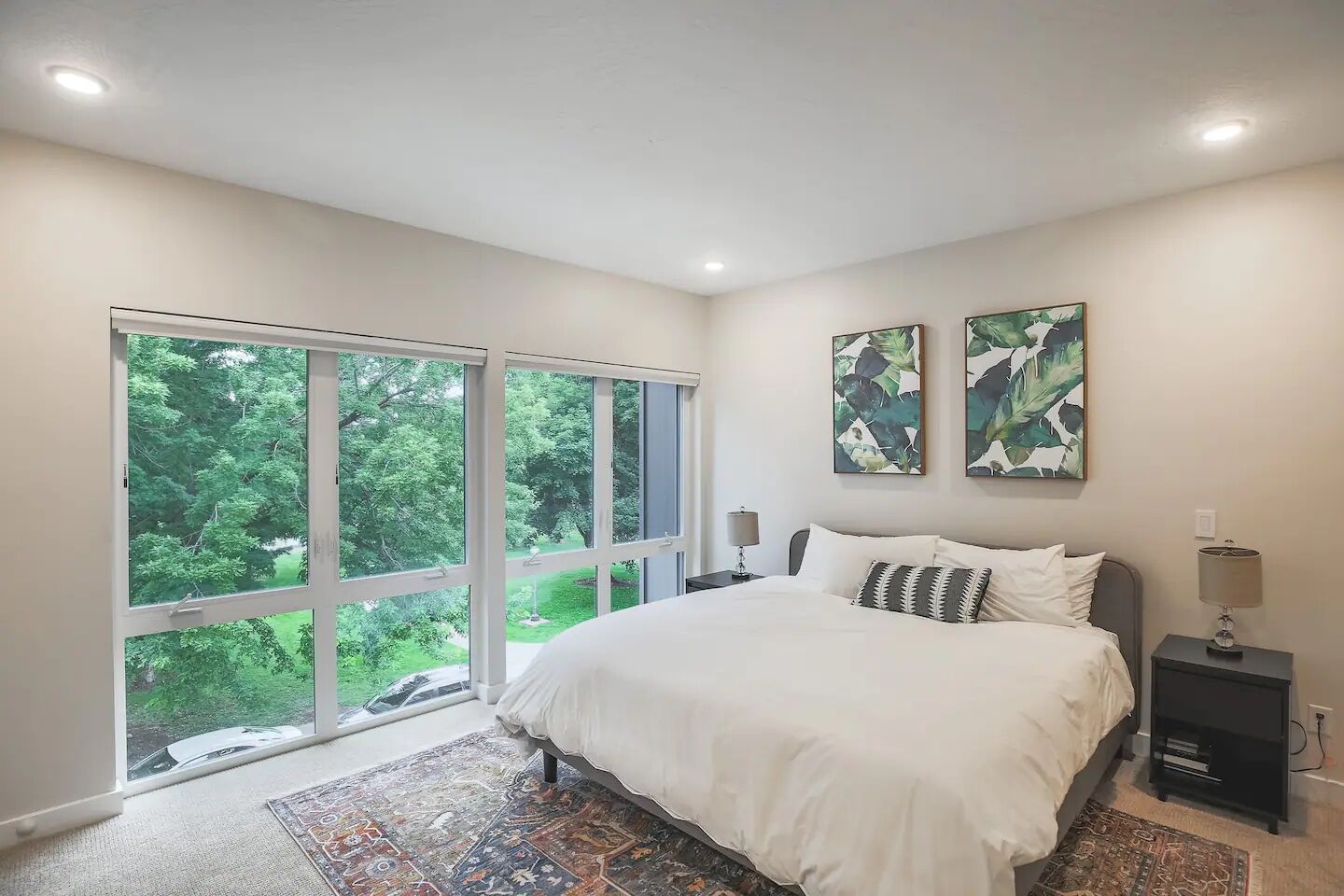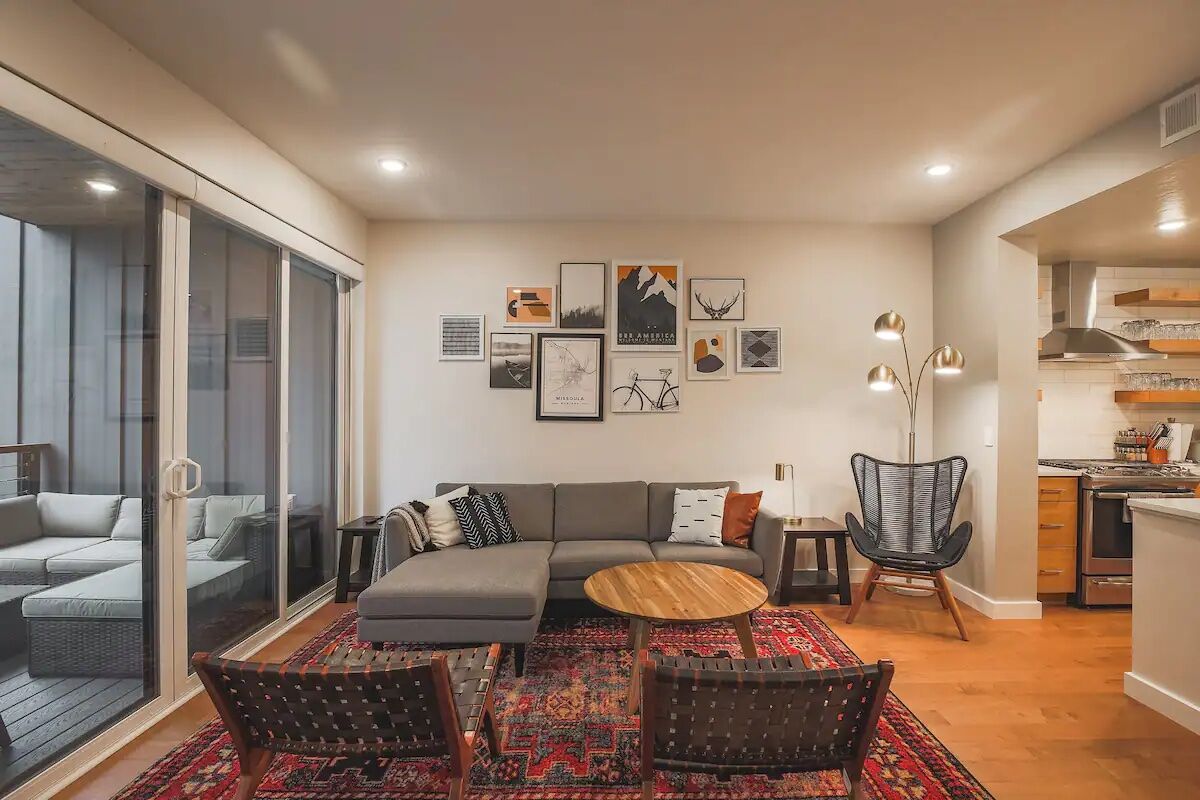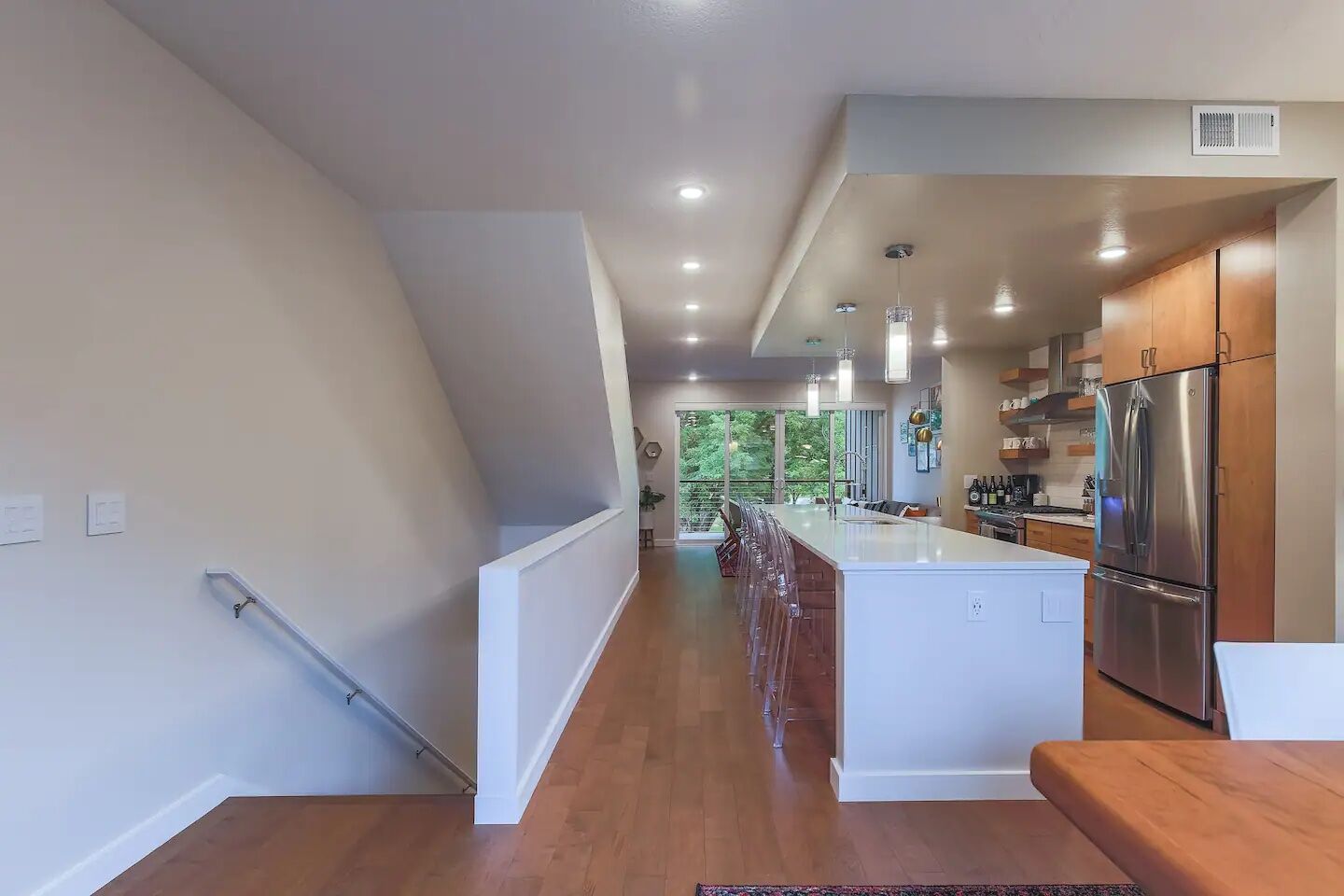 Staying at this modern Airbnb Missoula townhouse puts the best riverside trails, farmer's markets, restaurants, breweries, and bars right on your doorstep. Spacious interiors are gloriously dressed with high-end upholstery, kooky paintings, and squishy sofas. Fire up the grill for sociable dinners on the covered (and heated) balcony with river and mountain views.
Eight guests, three bedrooms
Price: $300 per night
Historic home in historic downtown district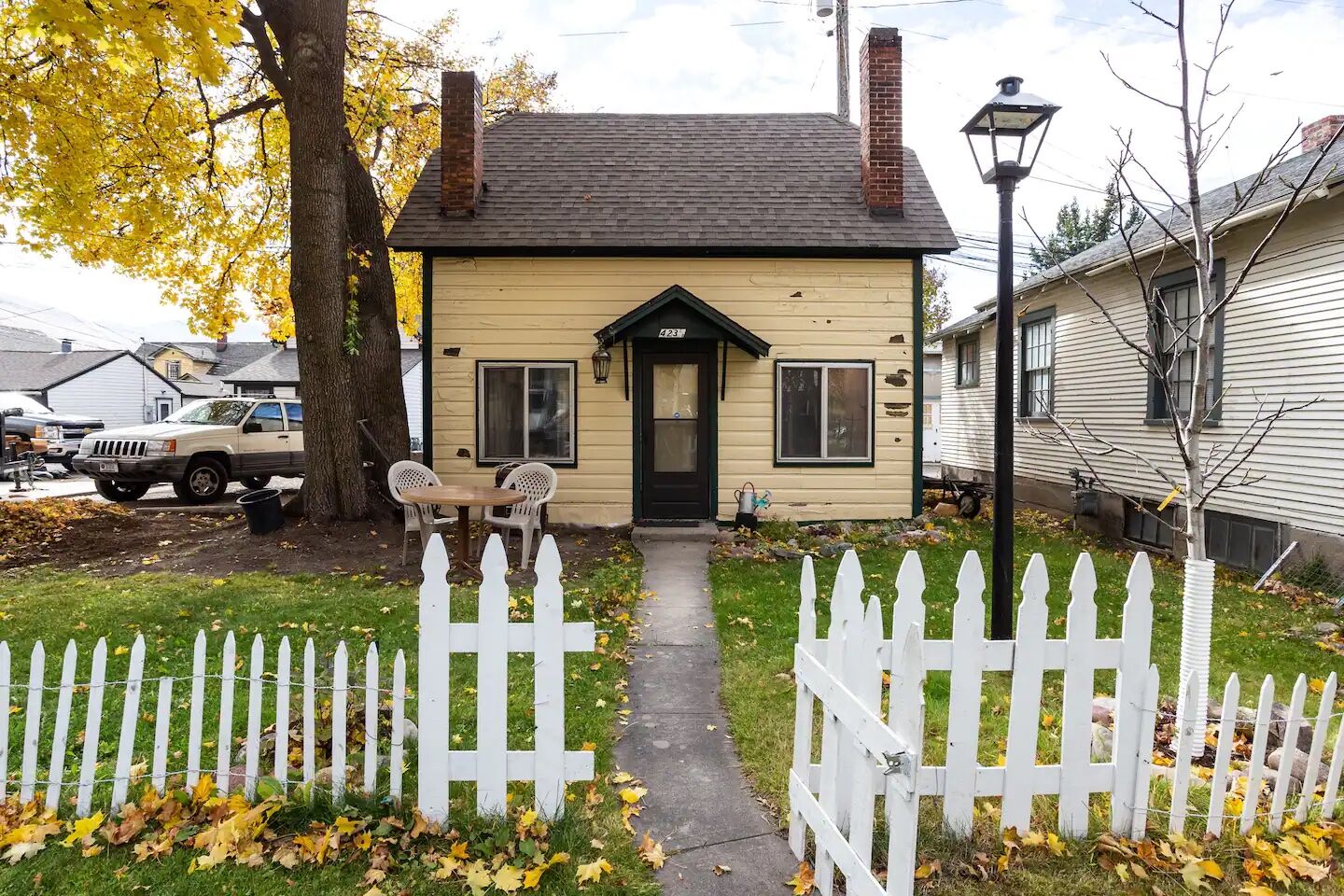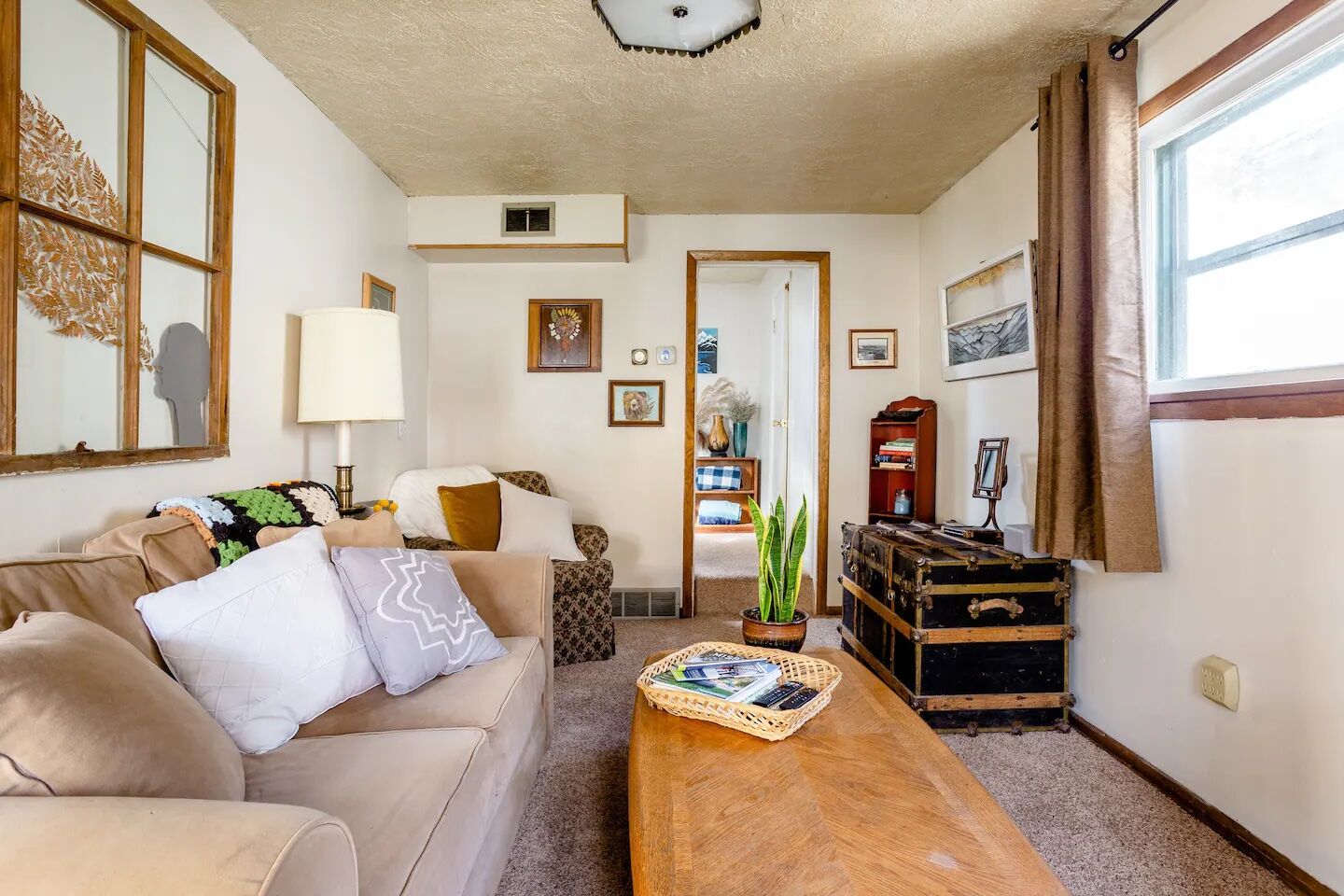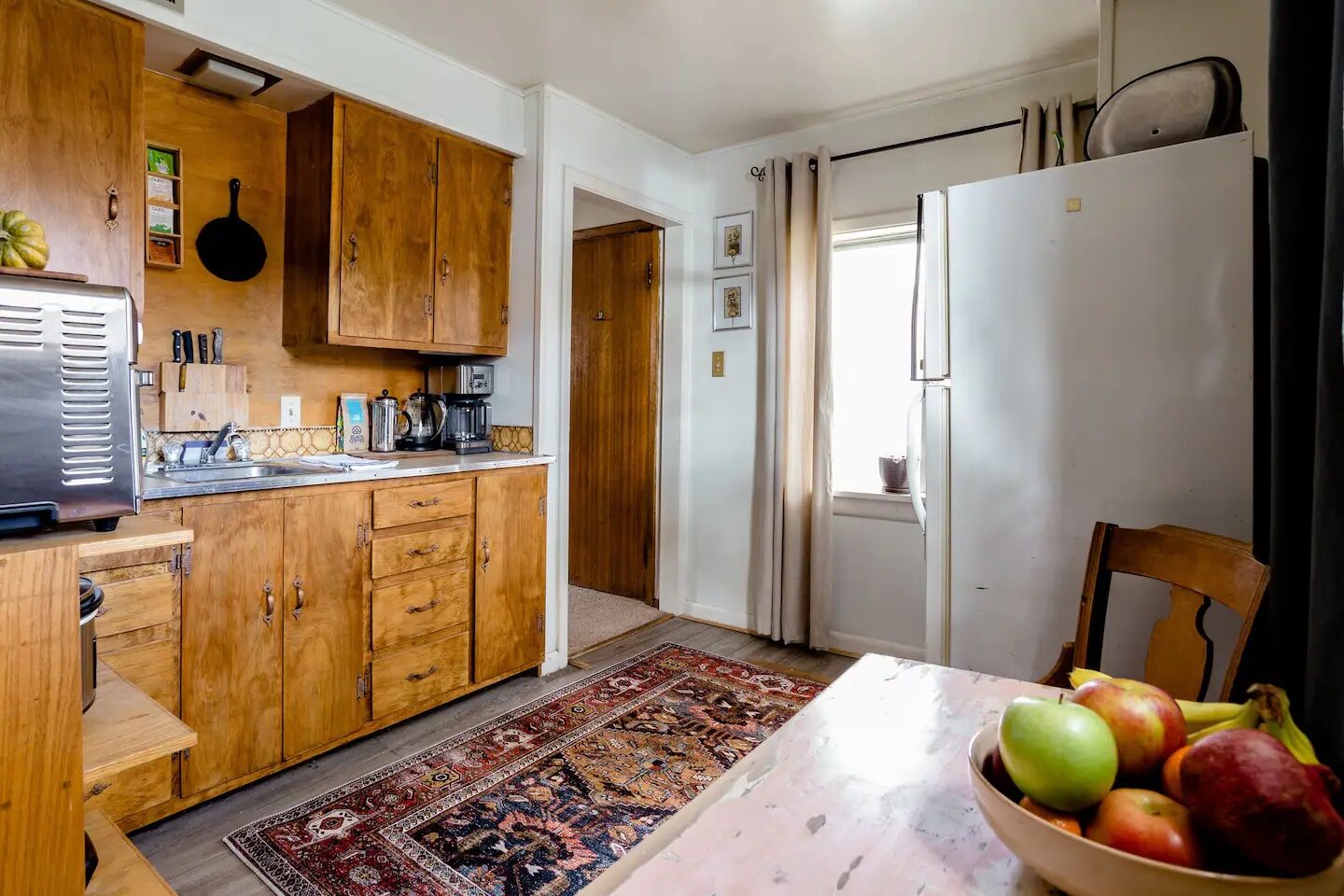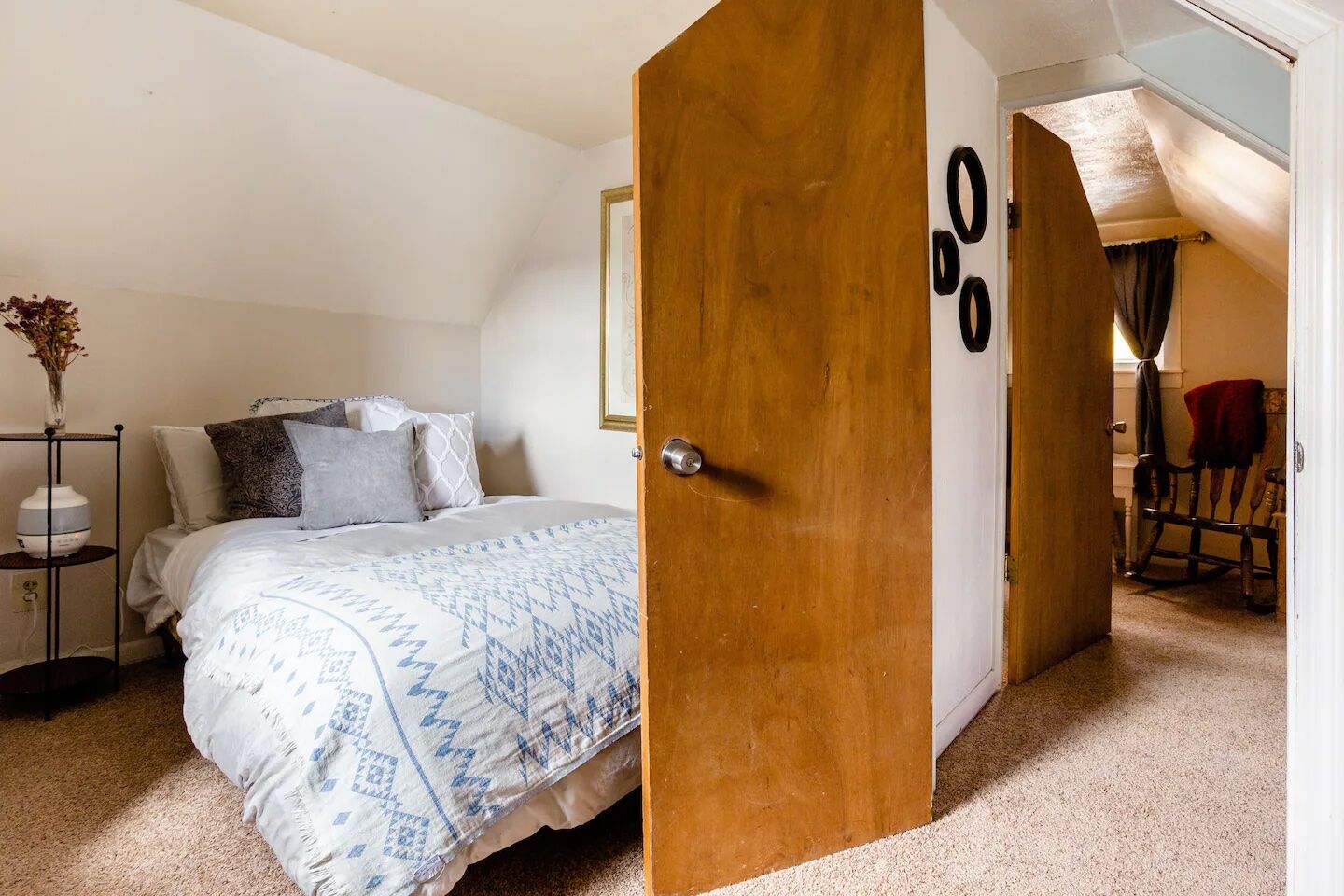 Cute as a button inside and out, this storybook Airbnb Missoula cottage comprises two bedrooms with a gas fireplace in the master for added comfort. The lounge is fitted with a plump couch and an ample choice of movies ready to go on the Smart TV. Enjoy a cup of coffee in the front yard and the ease of the Heart of Missoula.
Two guests, two bedrooms
Price: $200 per night
Riverfront Airbnb Missoula vacation rentals
New modern home in the Heart of Missoula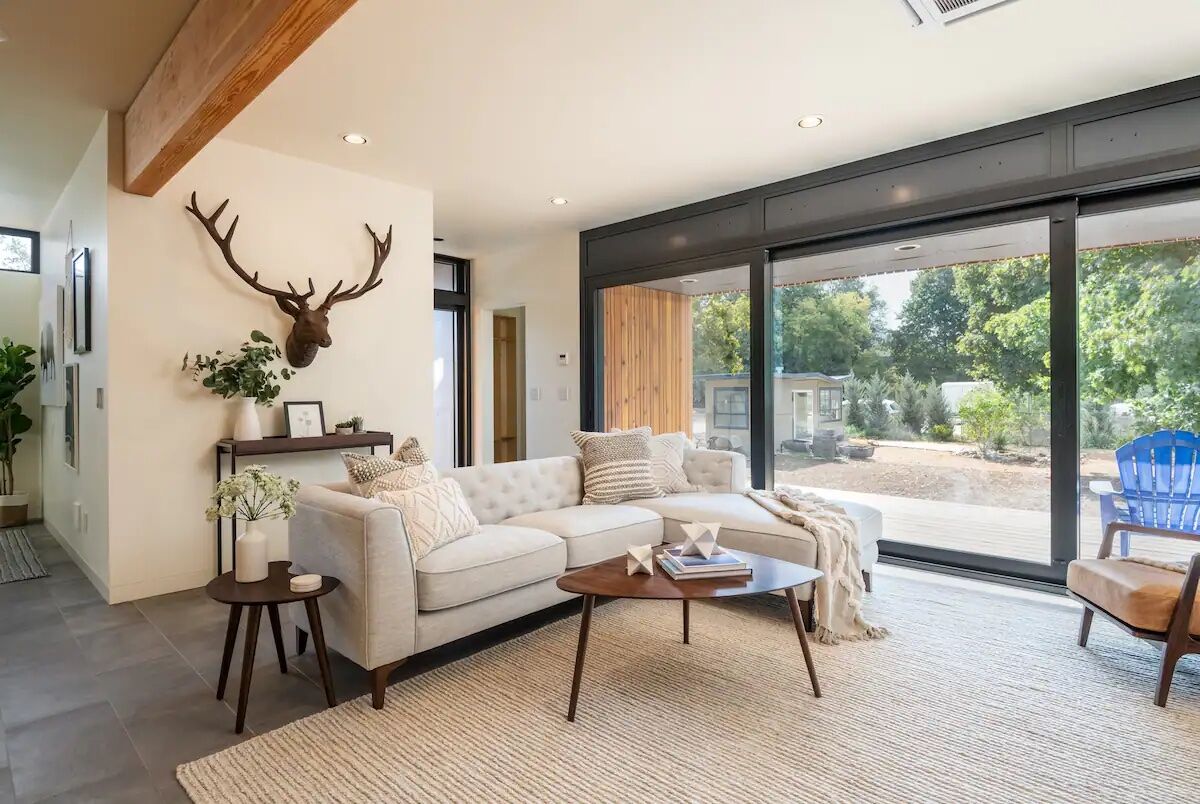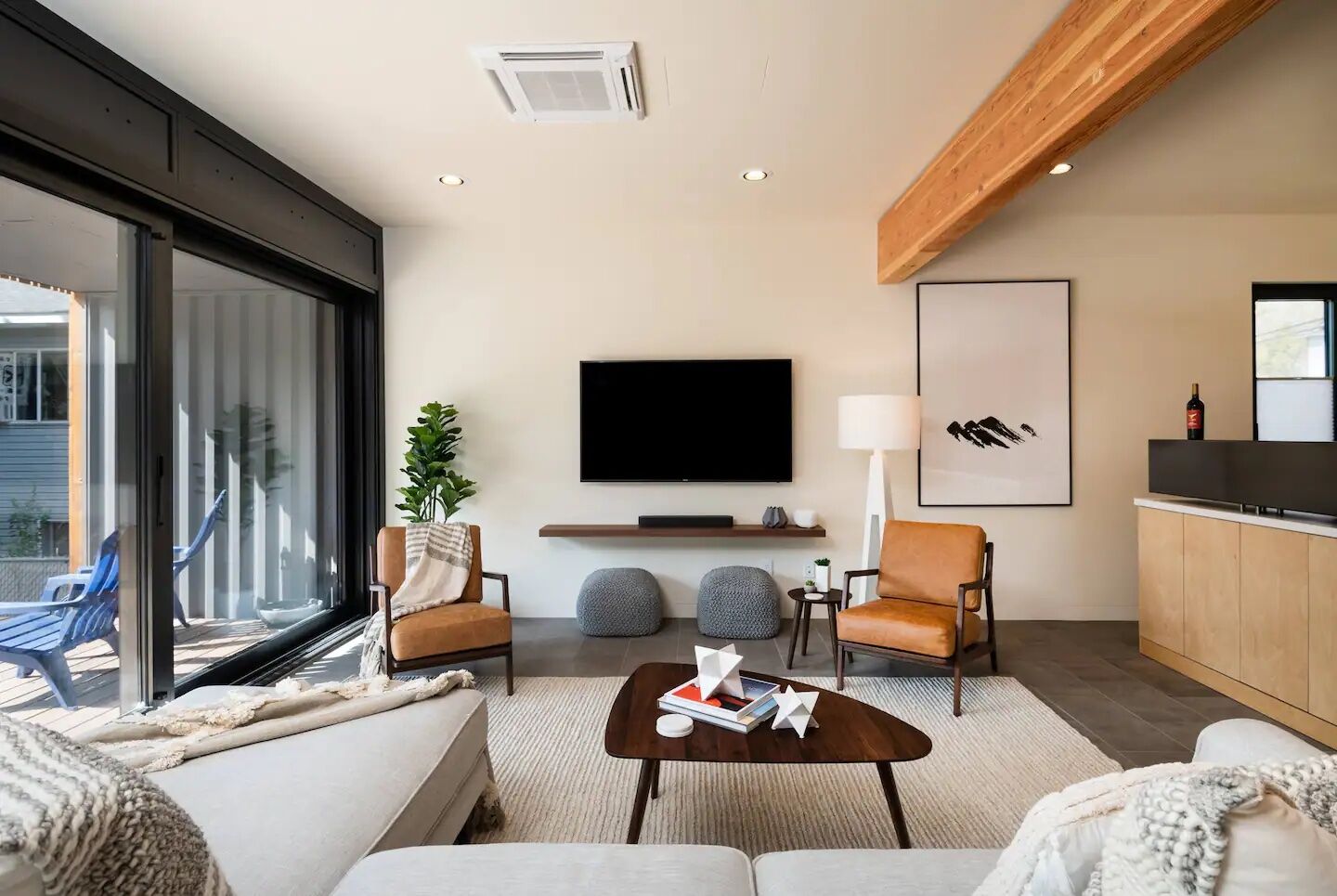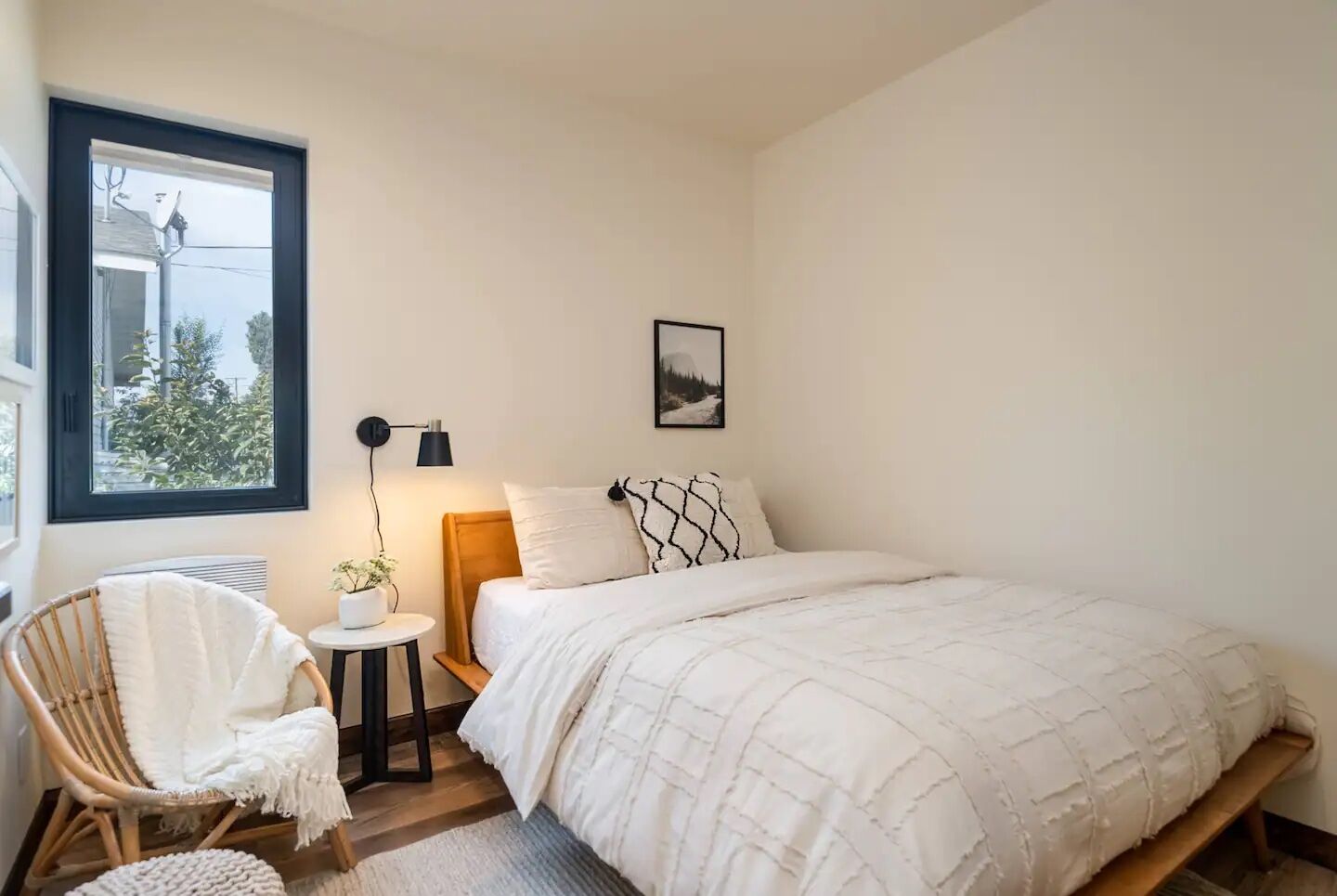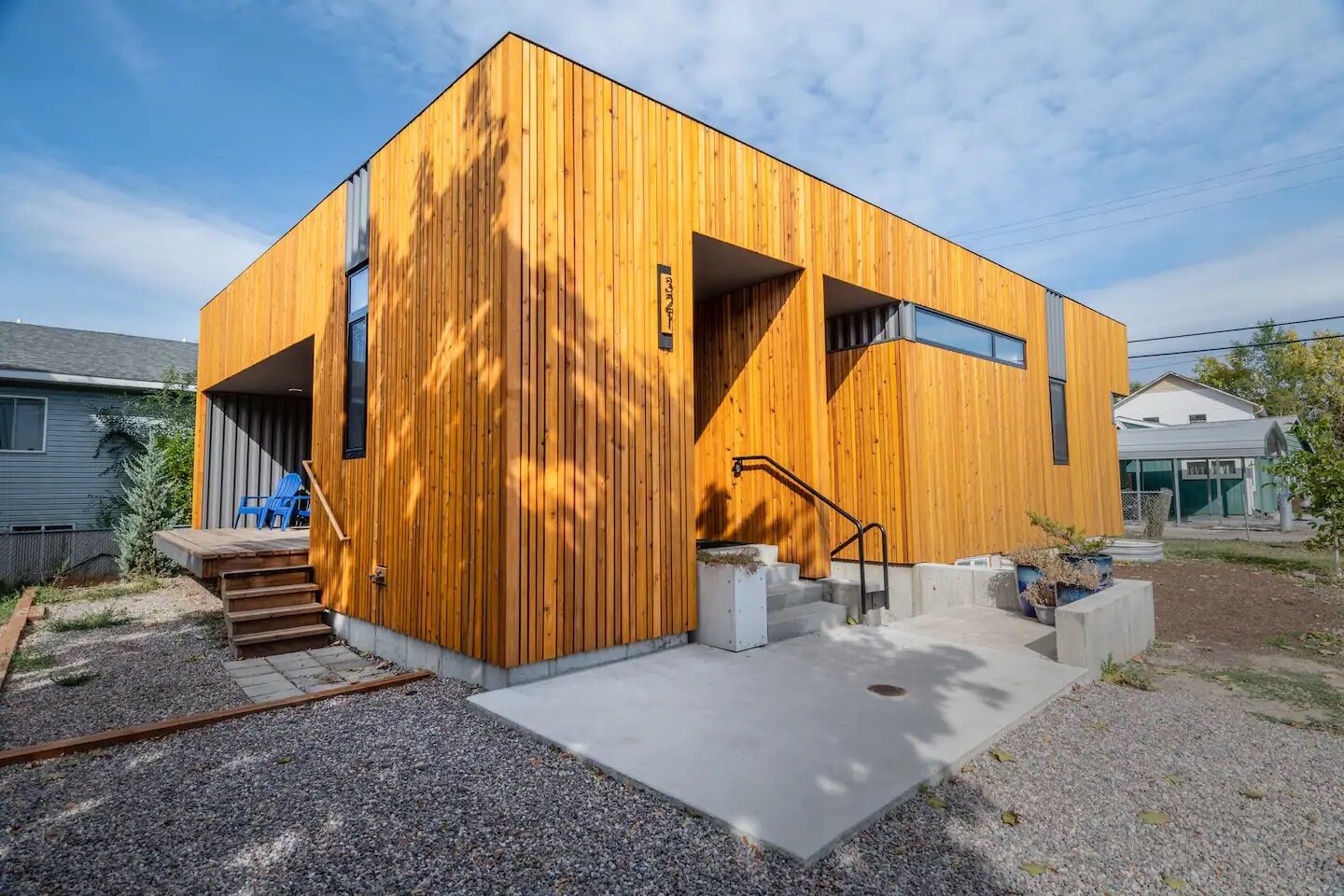 This unique Missoula Airbnb cabin is newly built and follows an open-plan concept. A master bedroom comes with a king-size bed while the second suite has a queen. The practical kitchen is armed with every utensil and pan you could think of, making this a top pick for traveling chefs. French sliding doors lead you to a private backyard with multiple seating areas – covered and uncovered. Located in the quiet, residential neighborhood of Riverfront.
Four guests, two bedrooms
Price: $215 per night
Modern farmhouse – Parade of Homes winner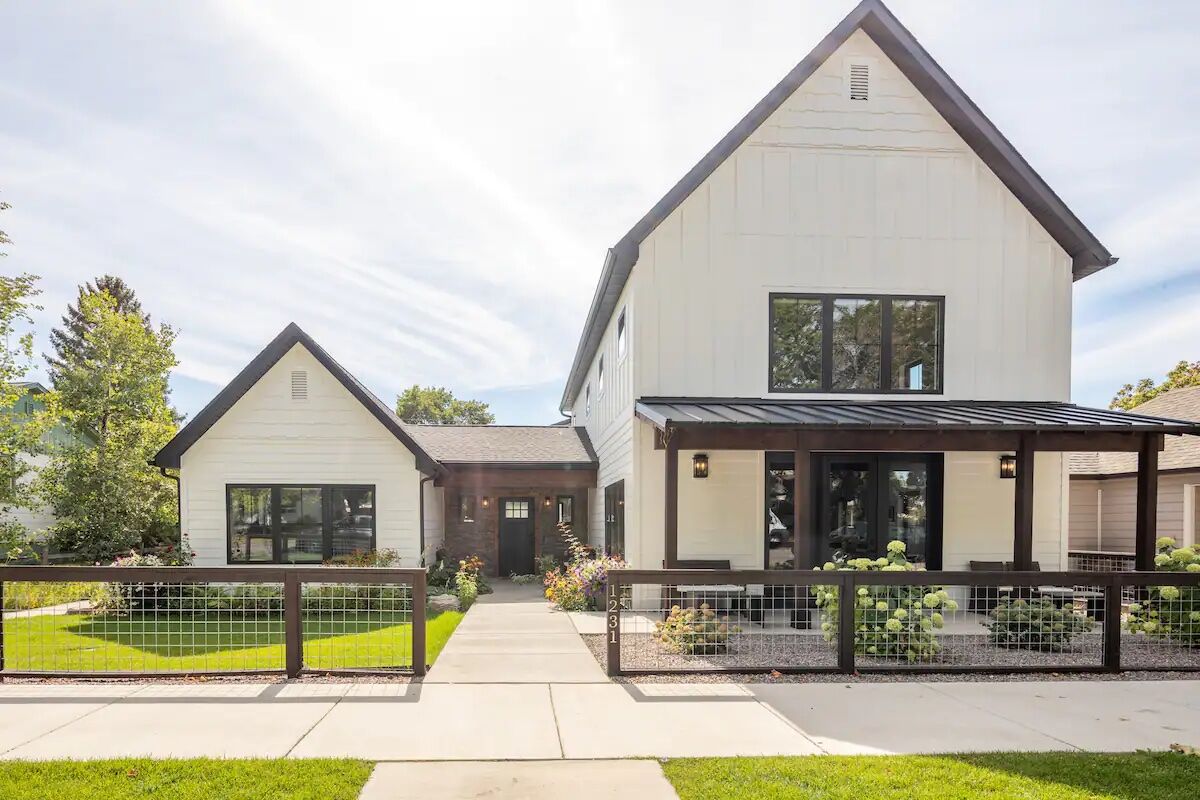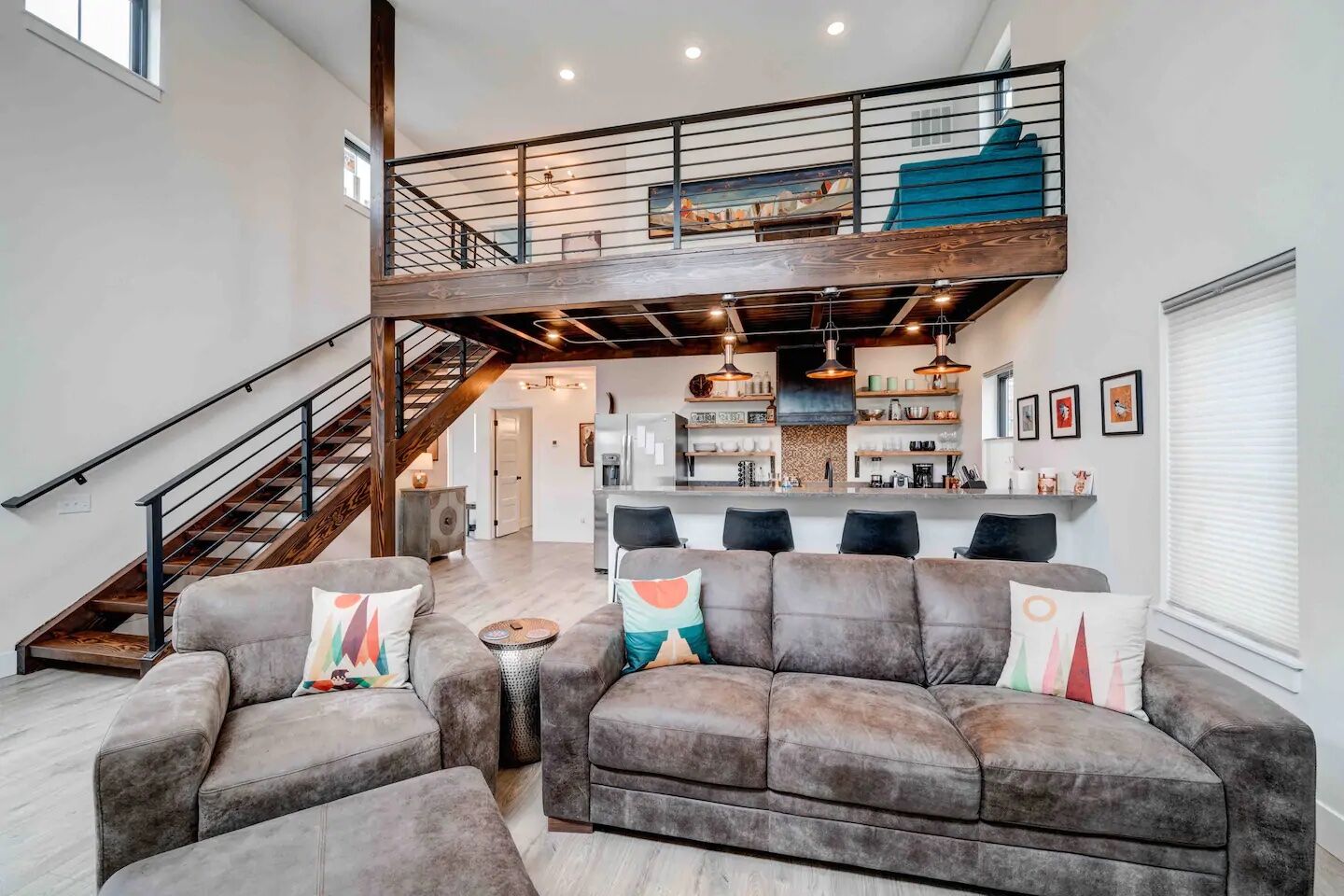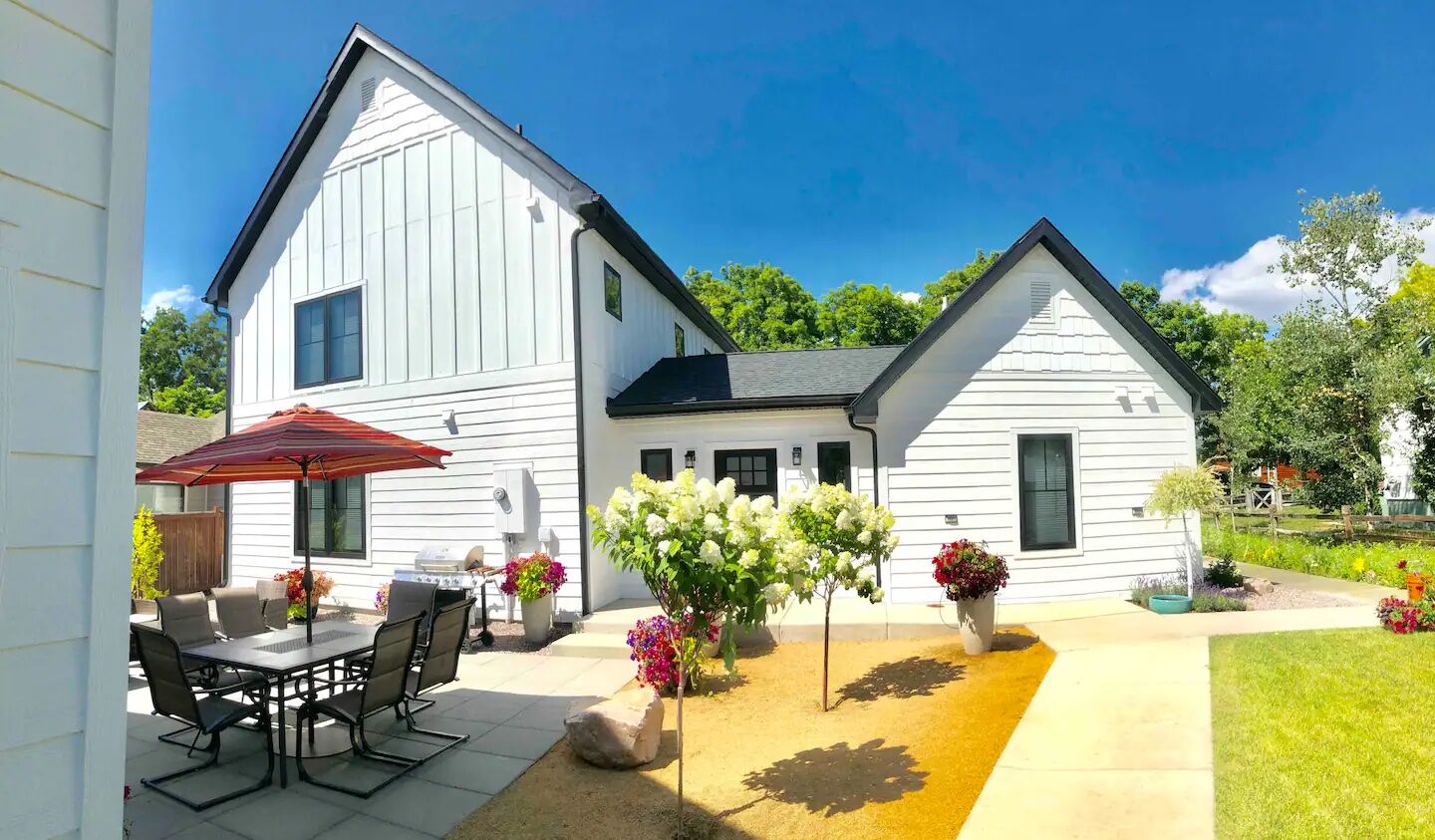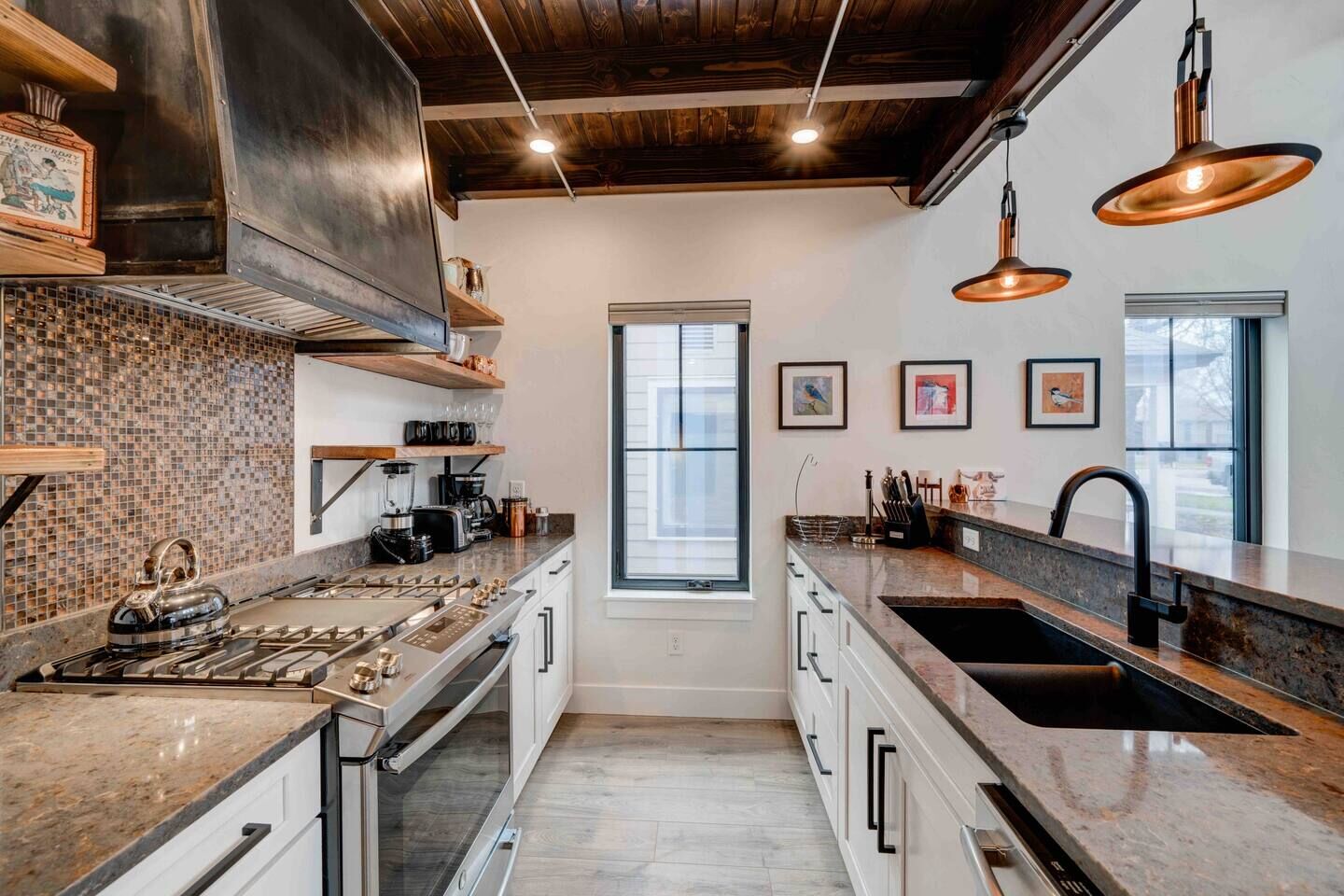 Farmyard life gets a major rework at this swanky converted farmhouse Airbnb Missoula. The lounge is overlooked by a mezzanine seating area and allows the natural light to circulate through the communal spaces. Kitchens, bathrooms, and bedroom furniture are contemporary and functional with an emphasis on comfort. Meanwhile, the backyard enjoys the Montana sunshine and provides plenty of space to run around. The host will provide yard games, river tubes, bikes, and paddle boards upon request.
Eight guests, three bedrooms
Price: $285 per night
Airbnb Missoula vacation rentals with mountain views
A view from the top house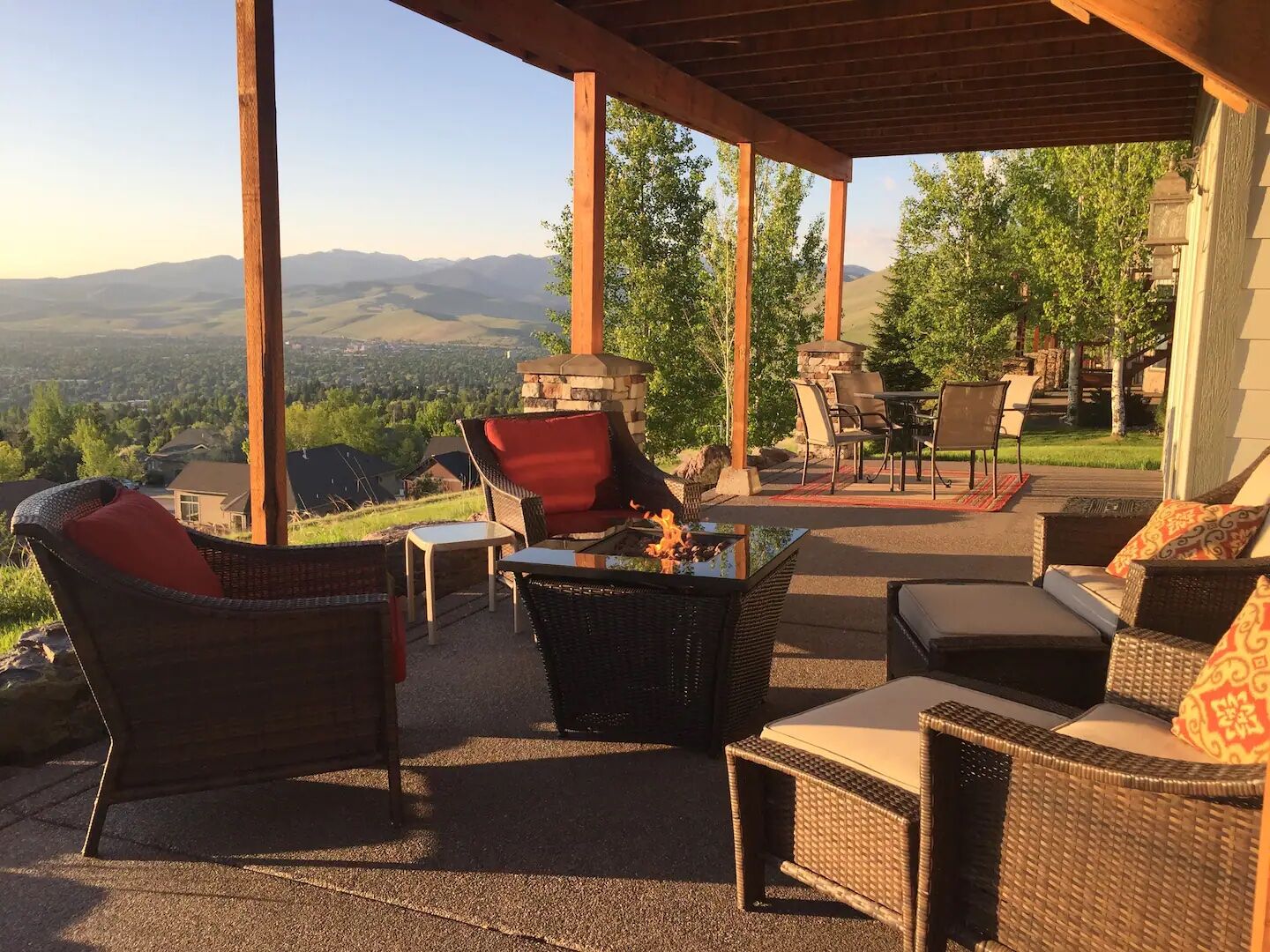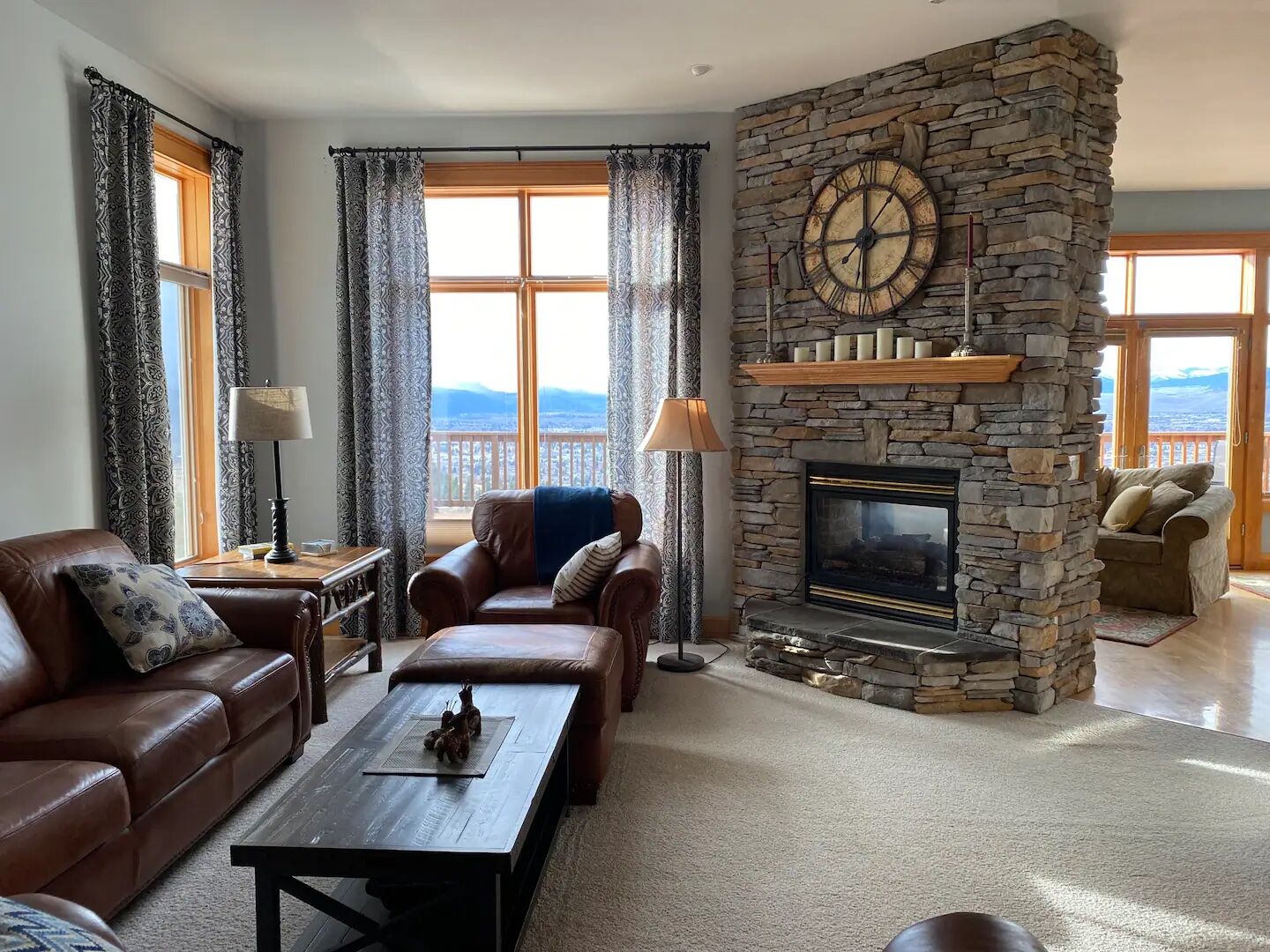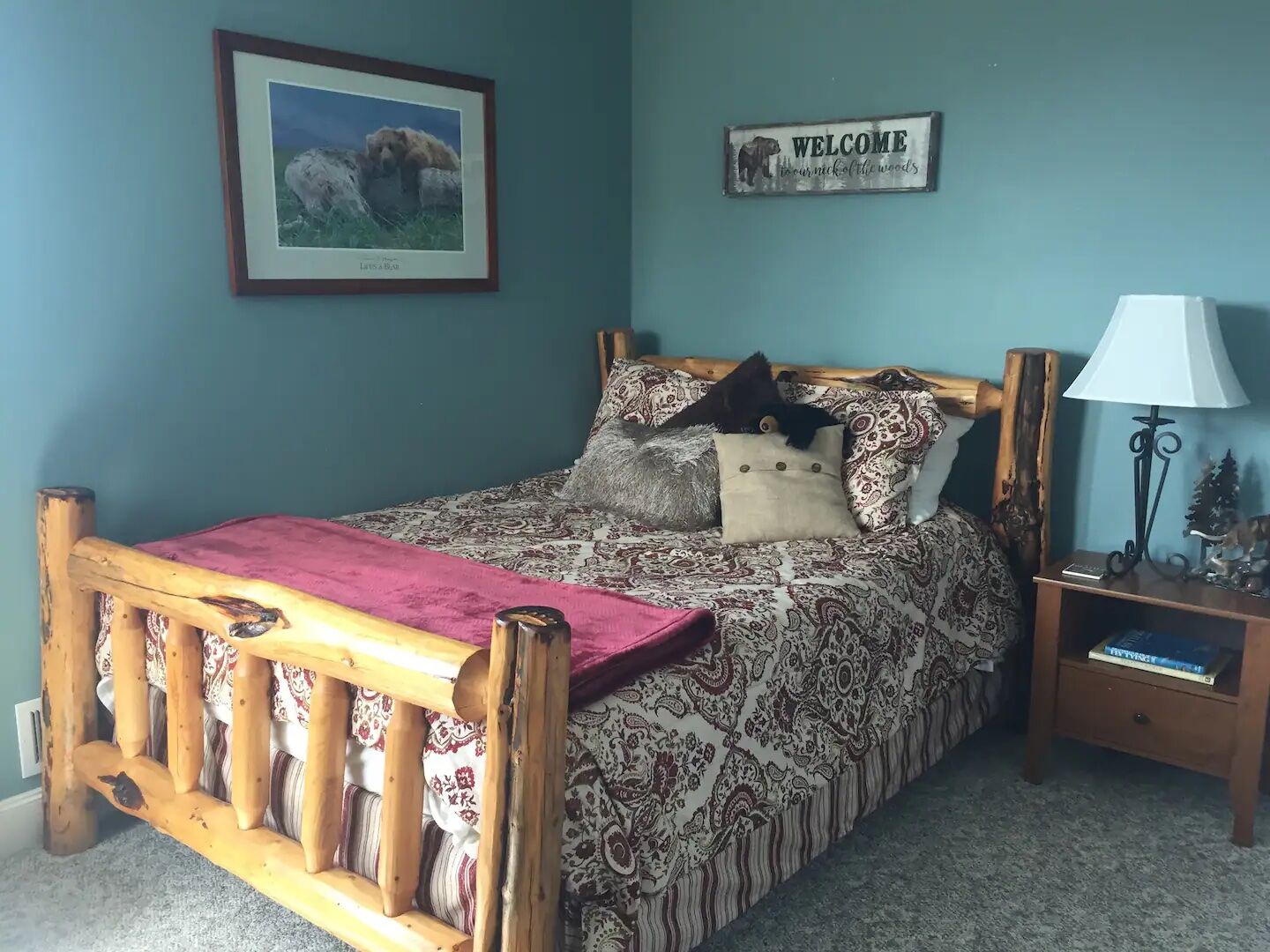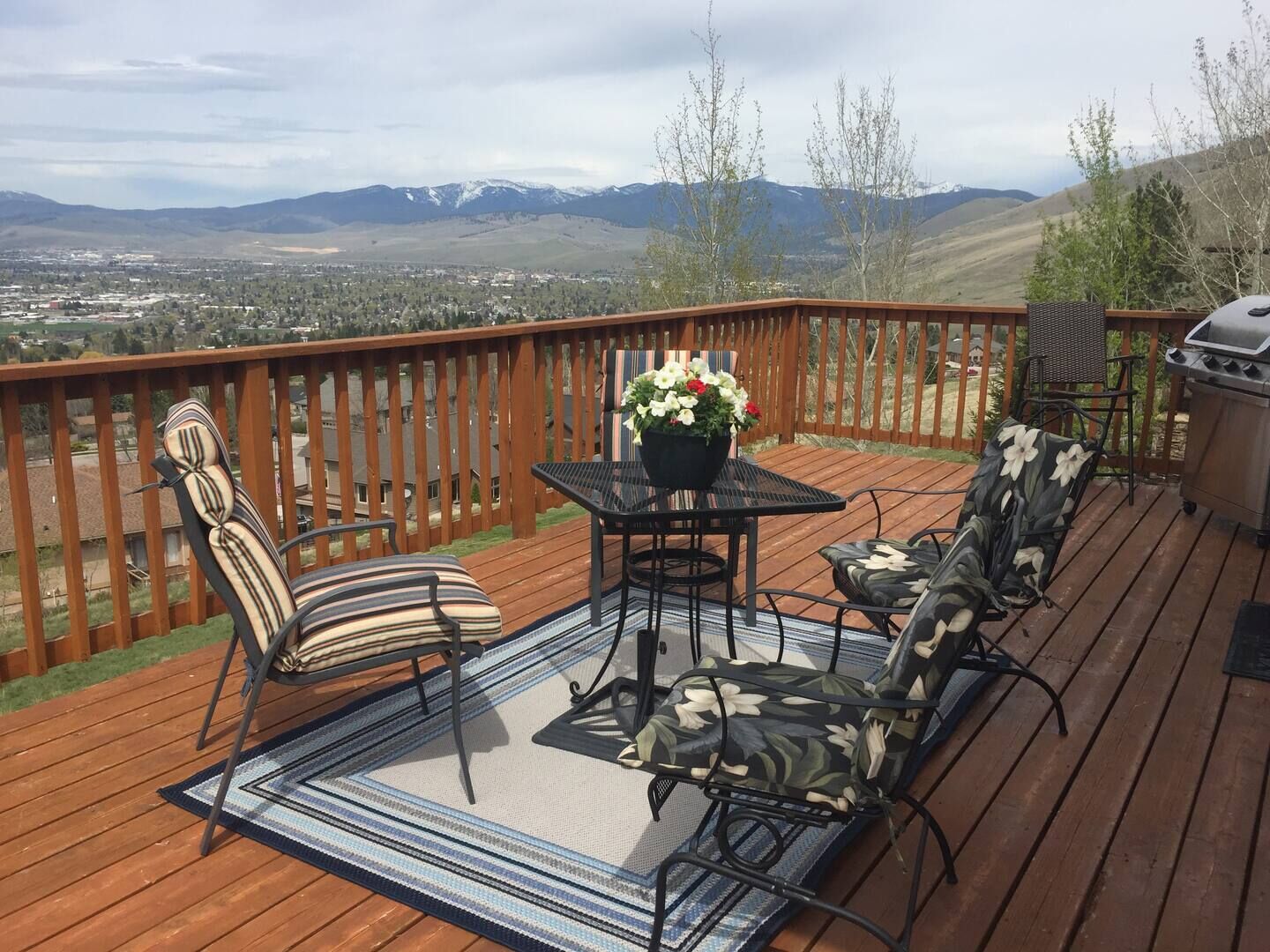 Offering up the best views of Missoula and the surrounding mountains, this four-bedroom property combines luxury living with the great outdoors. The deck is fitted with ample seating and a fire pit to maximize the views. Communal spaces and bedrooms are furnished with warm linens and snuggly throws once the temperature drops. Kids will appreciate the provision of toys while a chess board will keep everyone's minds sharp.
Ten guests, four bedrooms
Price: $505 per night
Views for days – welcome to the Missoula Lookout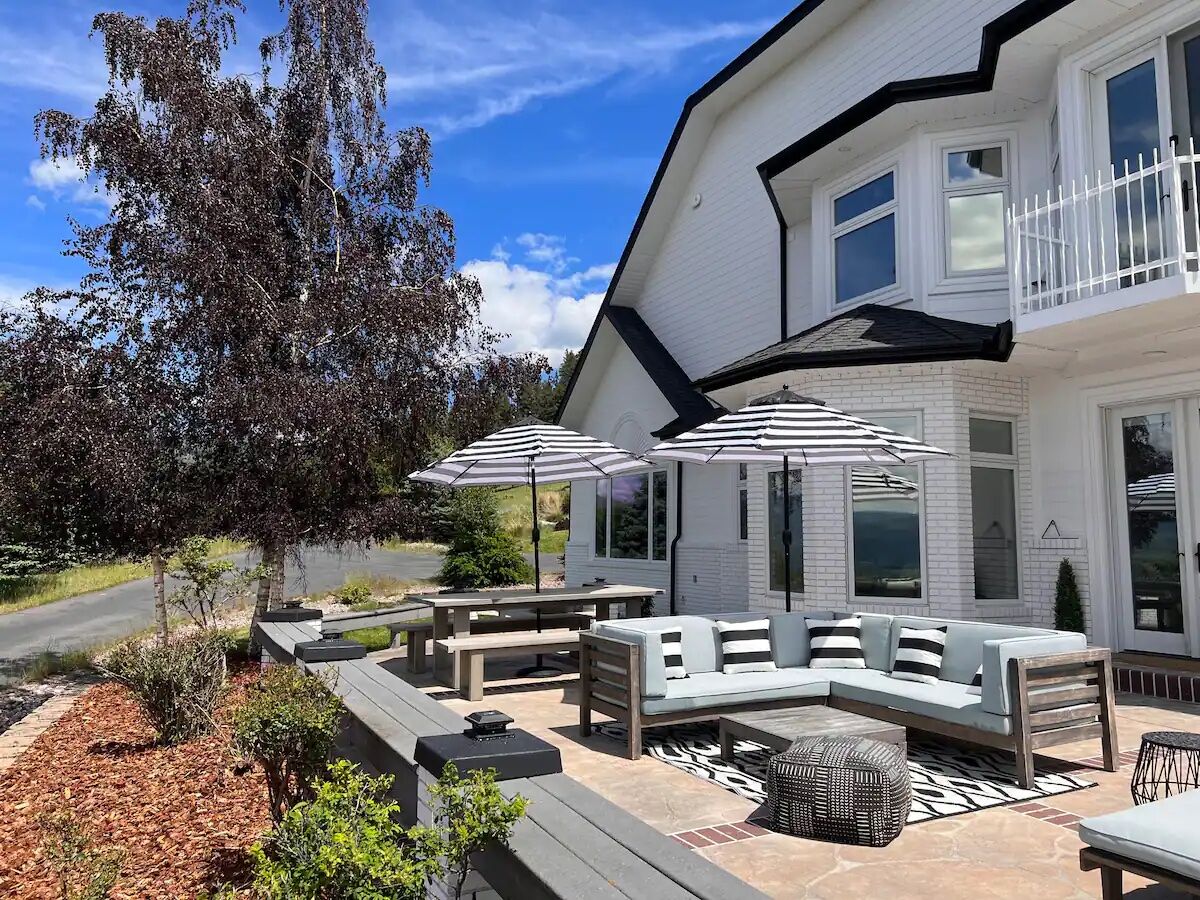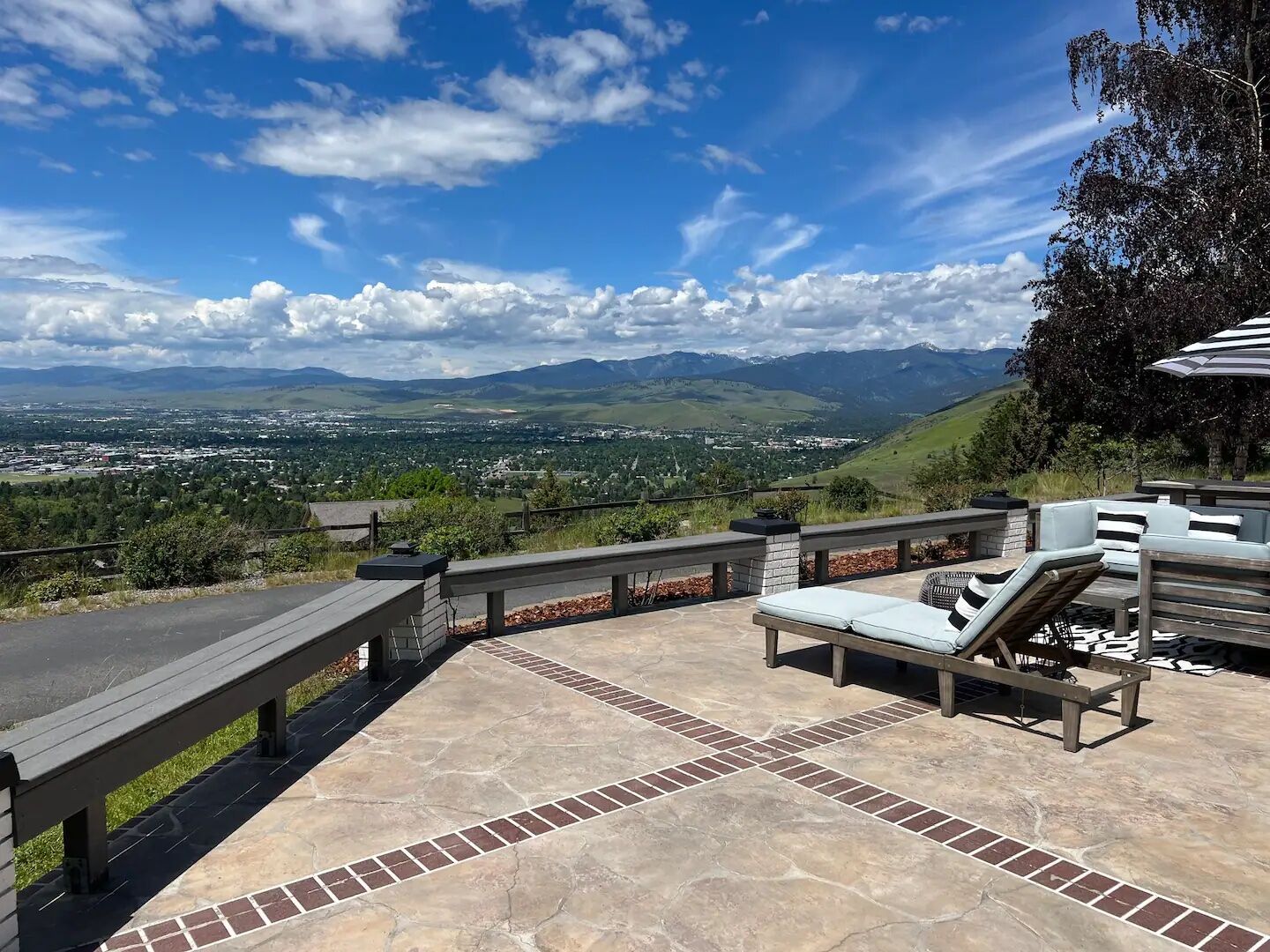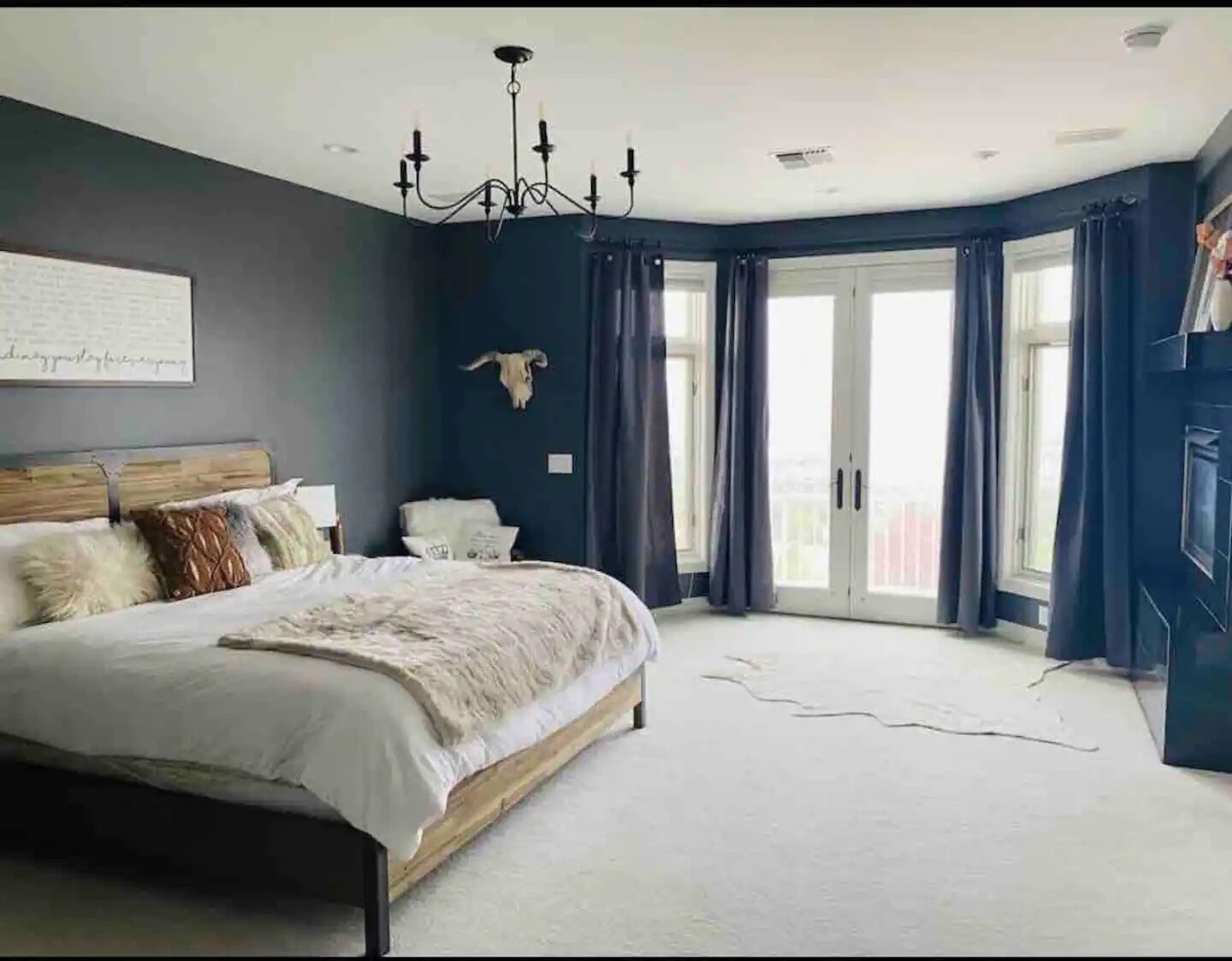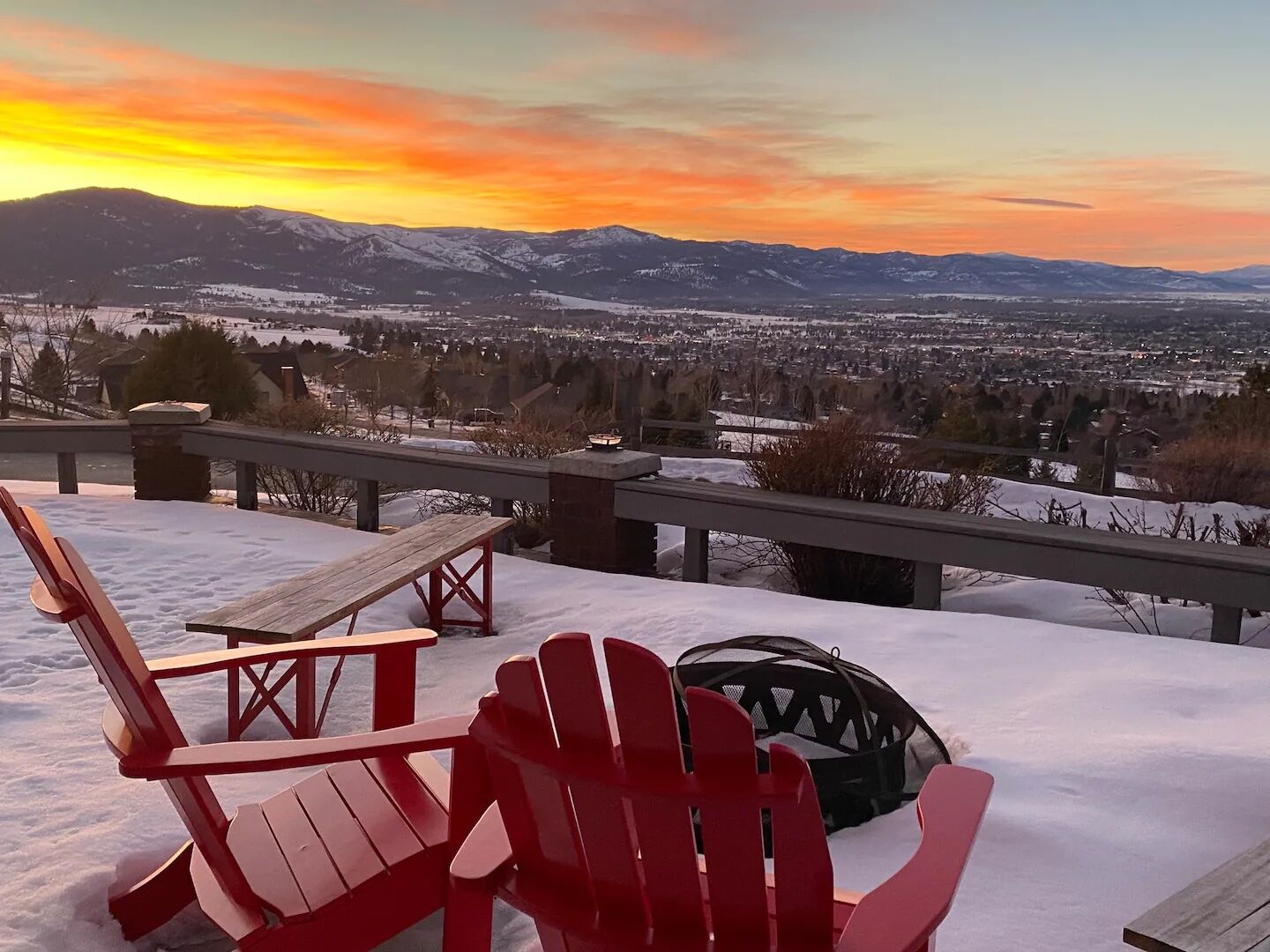 This fashionable vacation home is immaculately presented with mountain-chic furnishings and ornamentation. It occupies a spot on a knoll with floor-to-ceiling windows capitalizing on the views. Even the bathtub and air hockey table are strategically placed so you can keep one eye on the mountains at all times. The property feeds directly onto local hiking trails while a roomy patio is ideal for resting your feet after exploring.
Twelve guests, five bedrooms
Price: $785 per night
Peaceful Missoula mountain view home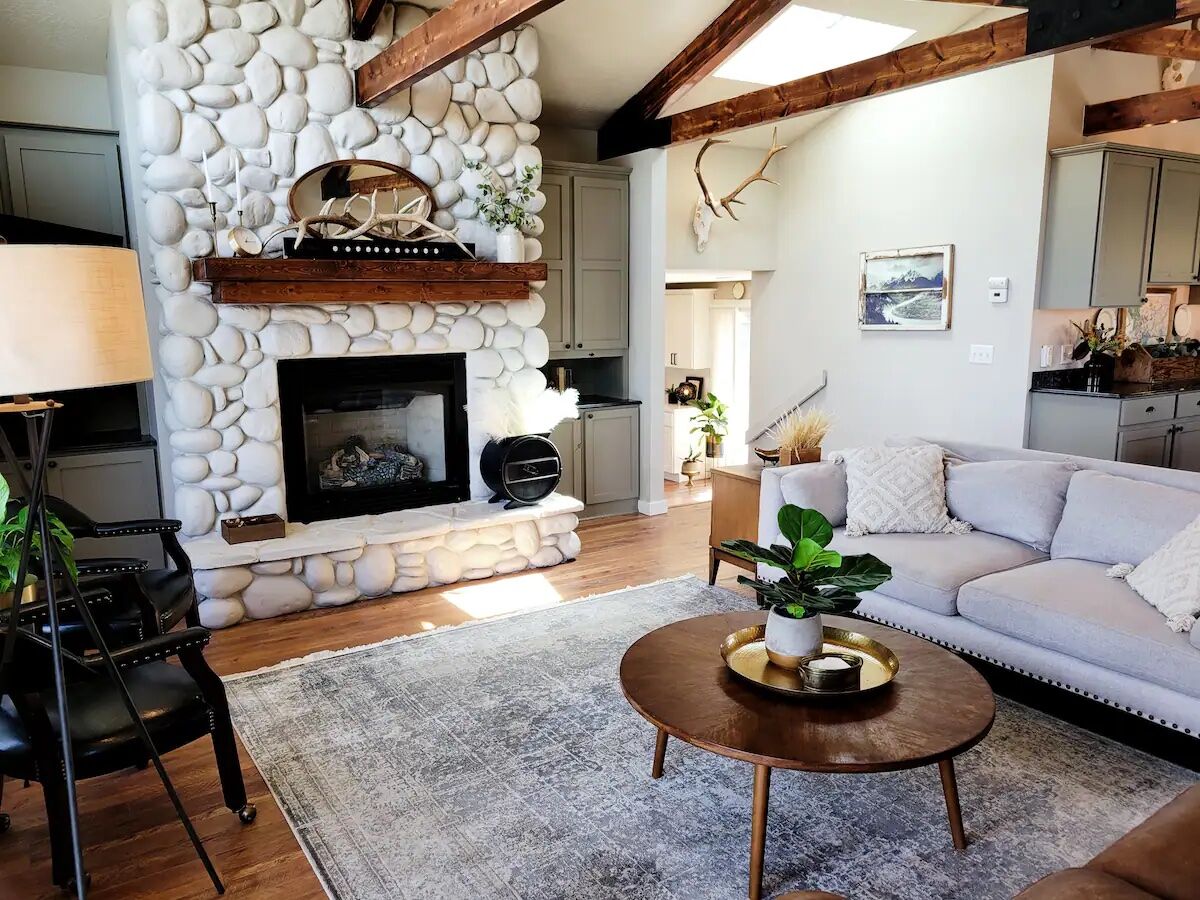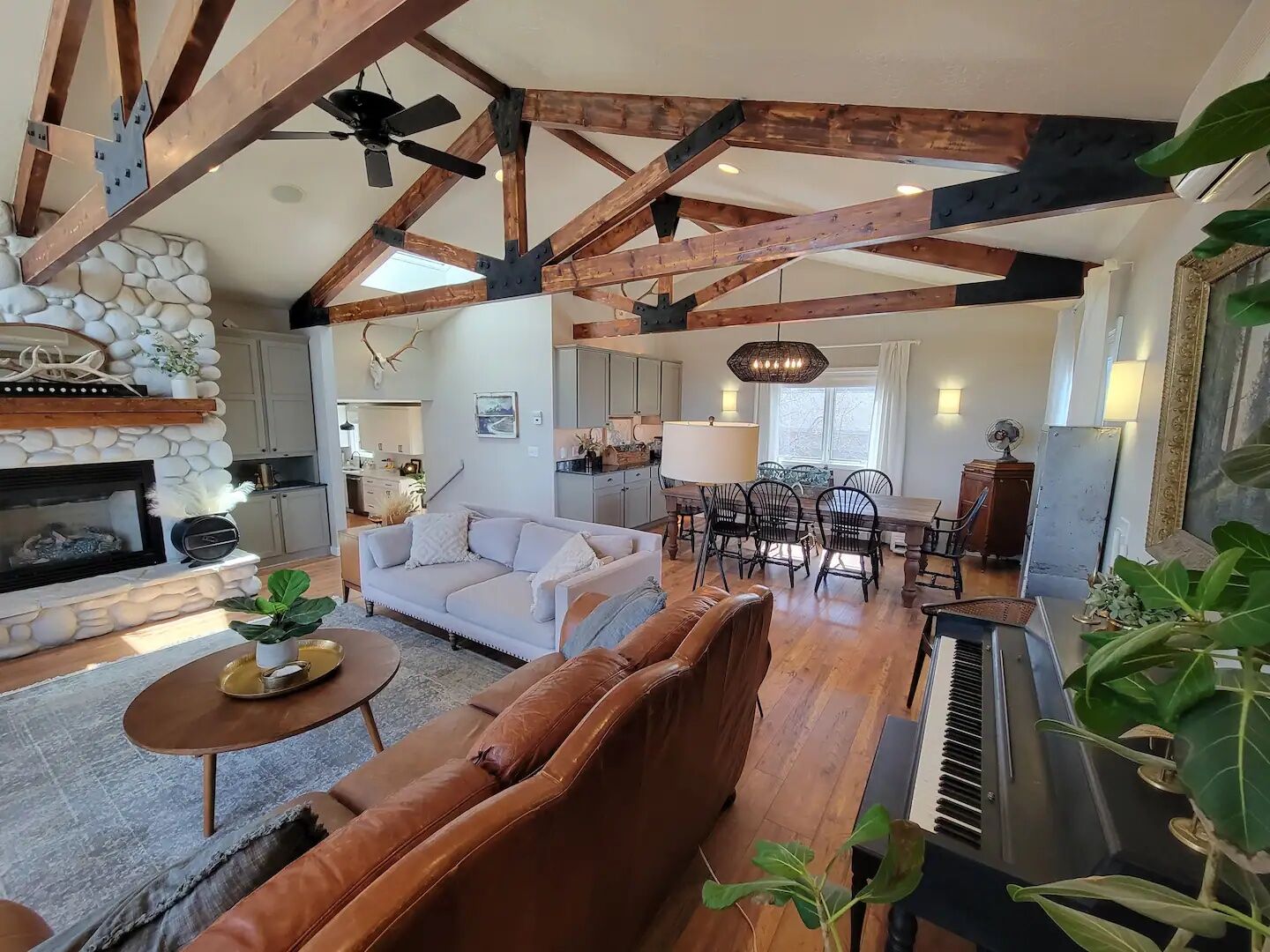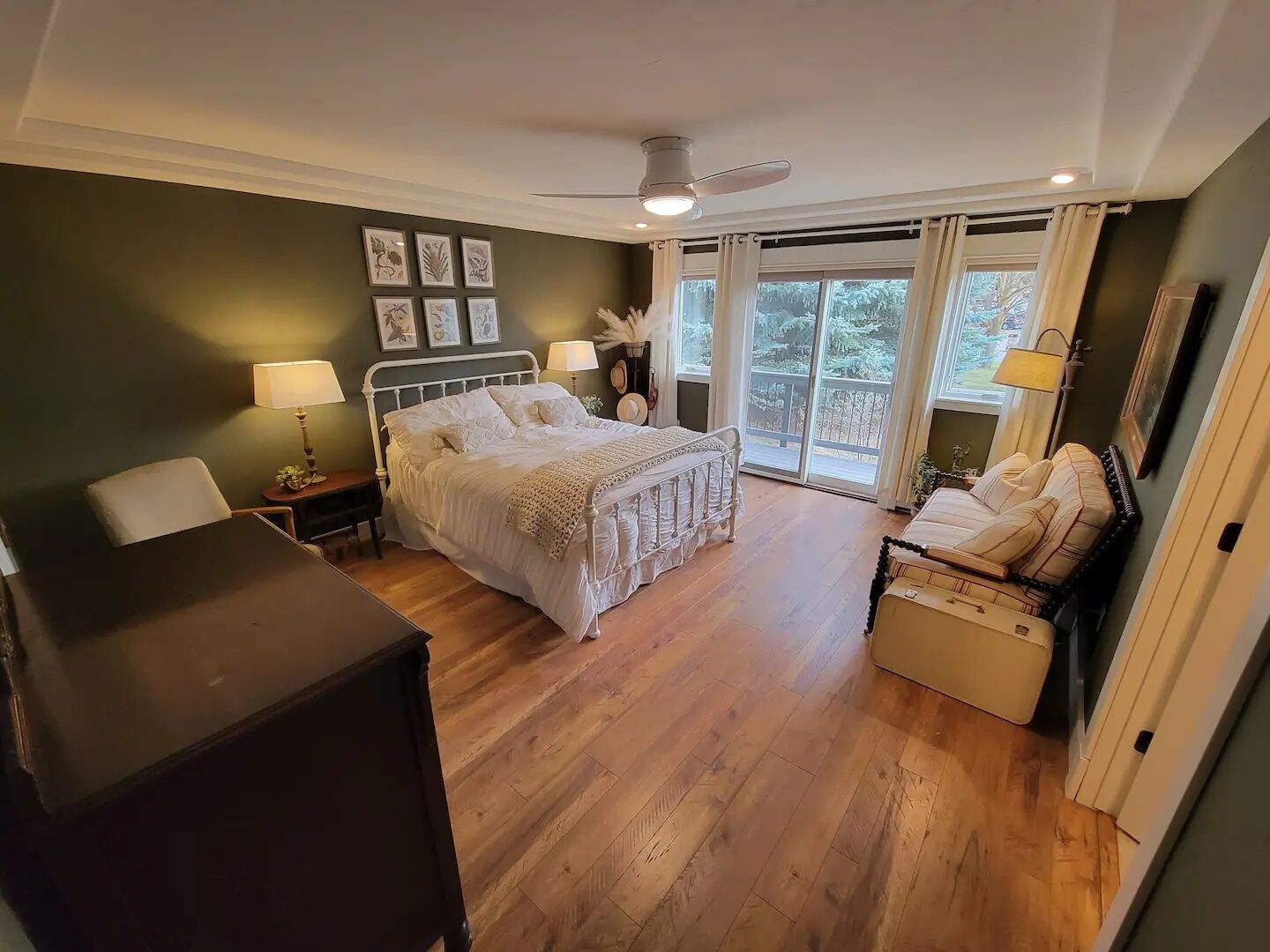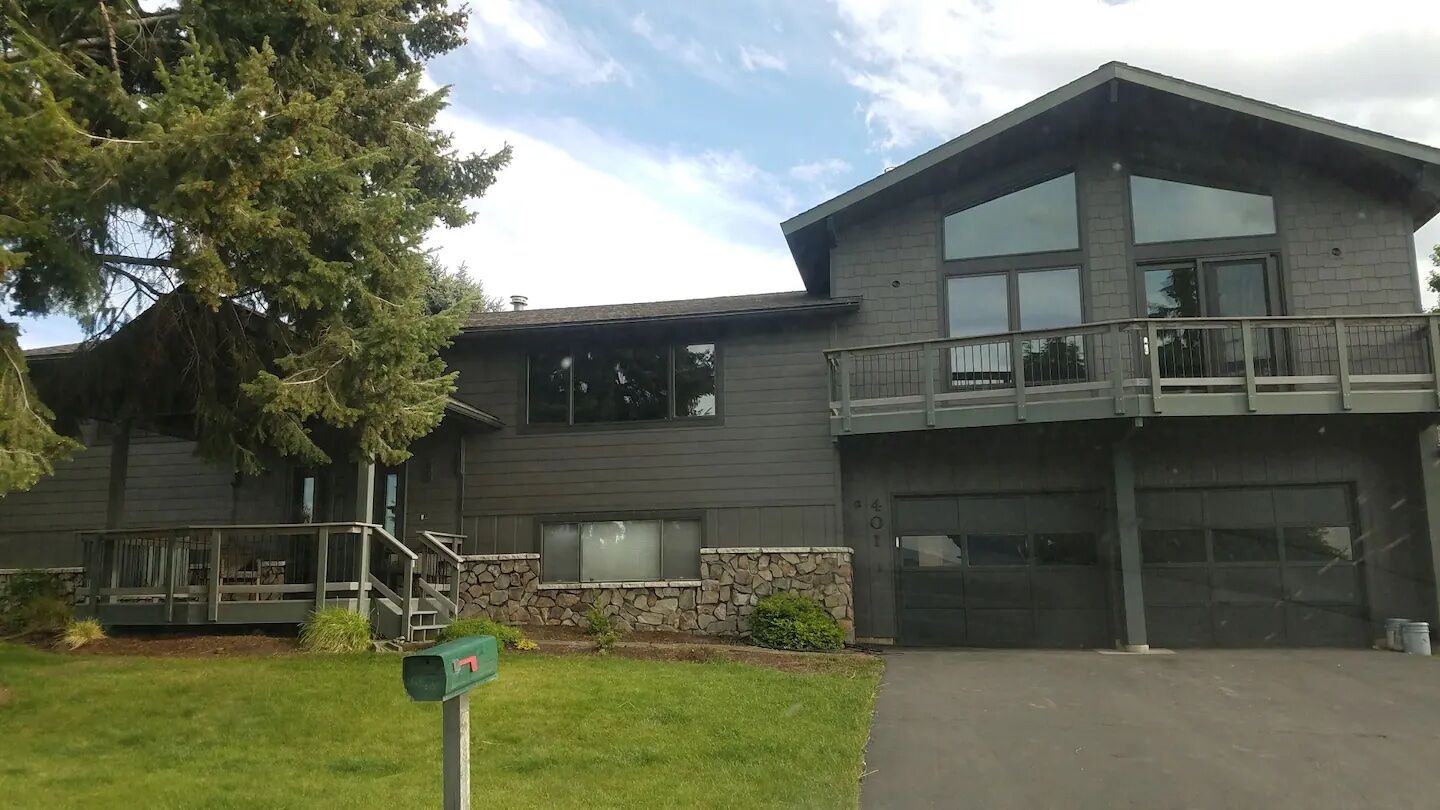 This Missoula Airbnb with a hot tub is creatively laid out with quirky pieces of art, vintage furniture, and other trinkets. A fireplace clad in white stones keeps the great room feeling toasty after you've finished with the Jacuzzi on the patio. Luxurious bathrooms come with tubs and walk-in showers while a piano and outdoor yard toys provide all the entertainment you need. Downtown Missoula is a mere 20-minute drive.
Twelve guests, five bedrooms
Price: $700 per night
What did you think of this story?