These Northern Michigan Airbnbs Showcase the State's Adventurous Side
Recharge your batteries in Michigan: home to more trees and lakes than you could care to count. Northern Michigan and the Upper Peninsula puts you in the heart of the scenery, with excellent kayaking, cycling, hiking, fishing, and wineries to ensure that everyone's interests are covered. Check into one of the coolest Airbnb Northern Michigan vacation rentals with hot tubs, saunas, and beach access.
We hope you love the Airbnb Northern Michigan rentals we recommend! Just so you know, Matador may collect a small commission from the links on this page if you decide to book a stay. Listed prices are accurate as of the time of publication.
Best Michigan Airbnbs in Upper Peninsula
Stunning 1850s Eagle River Lighthouse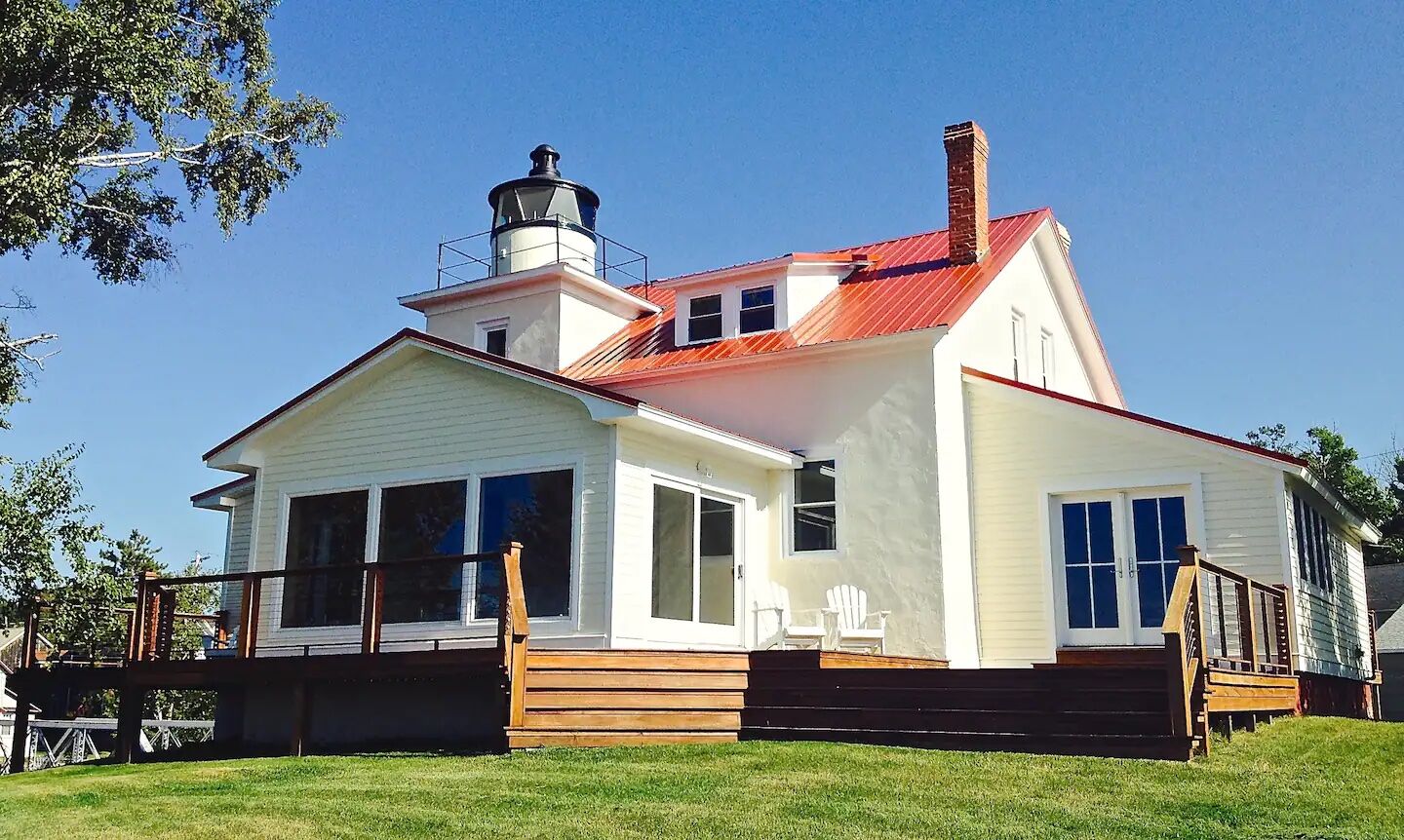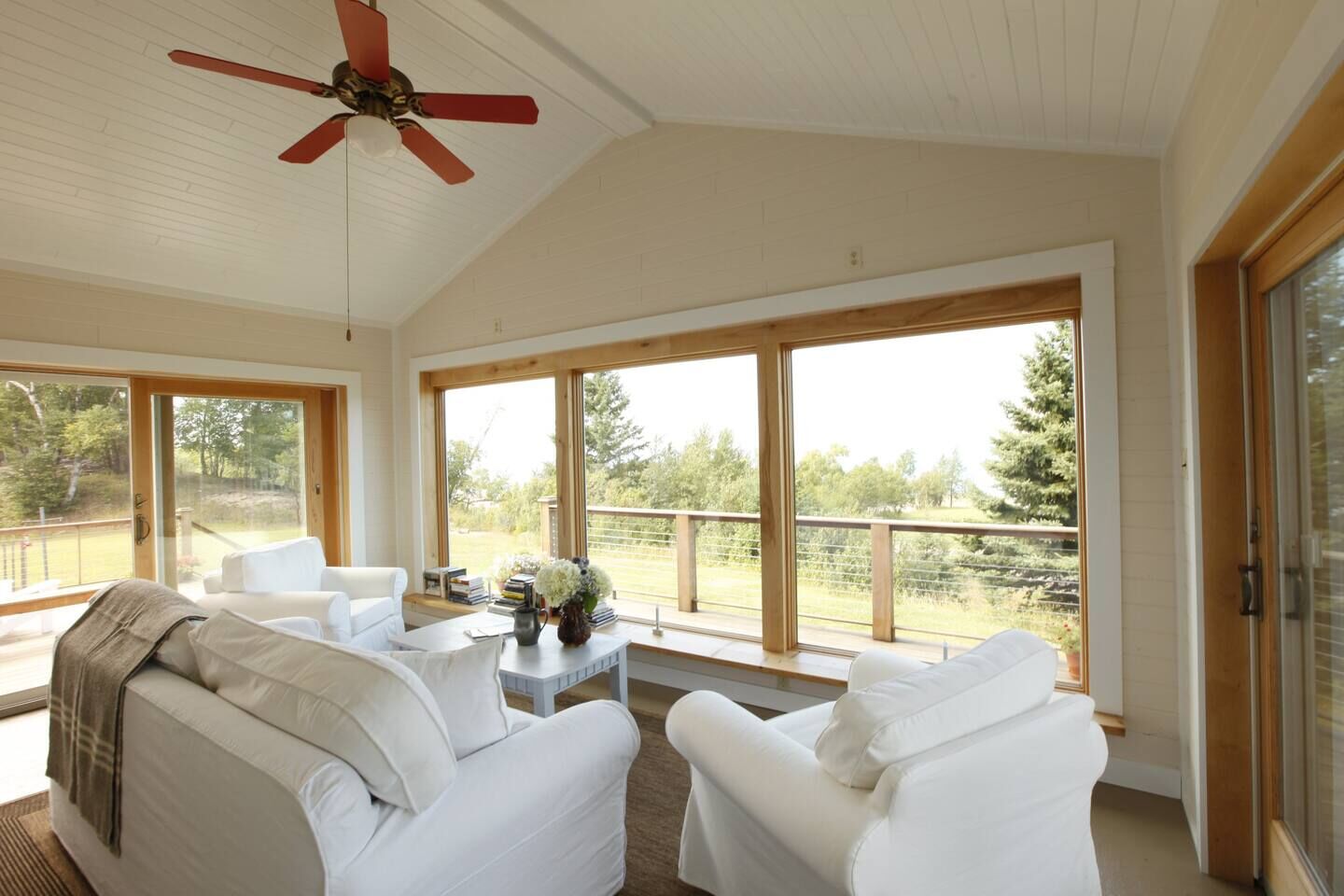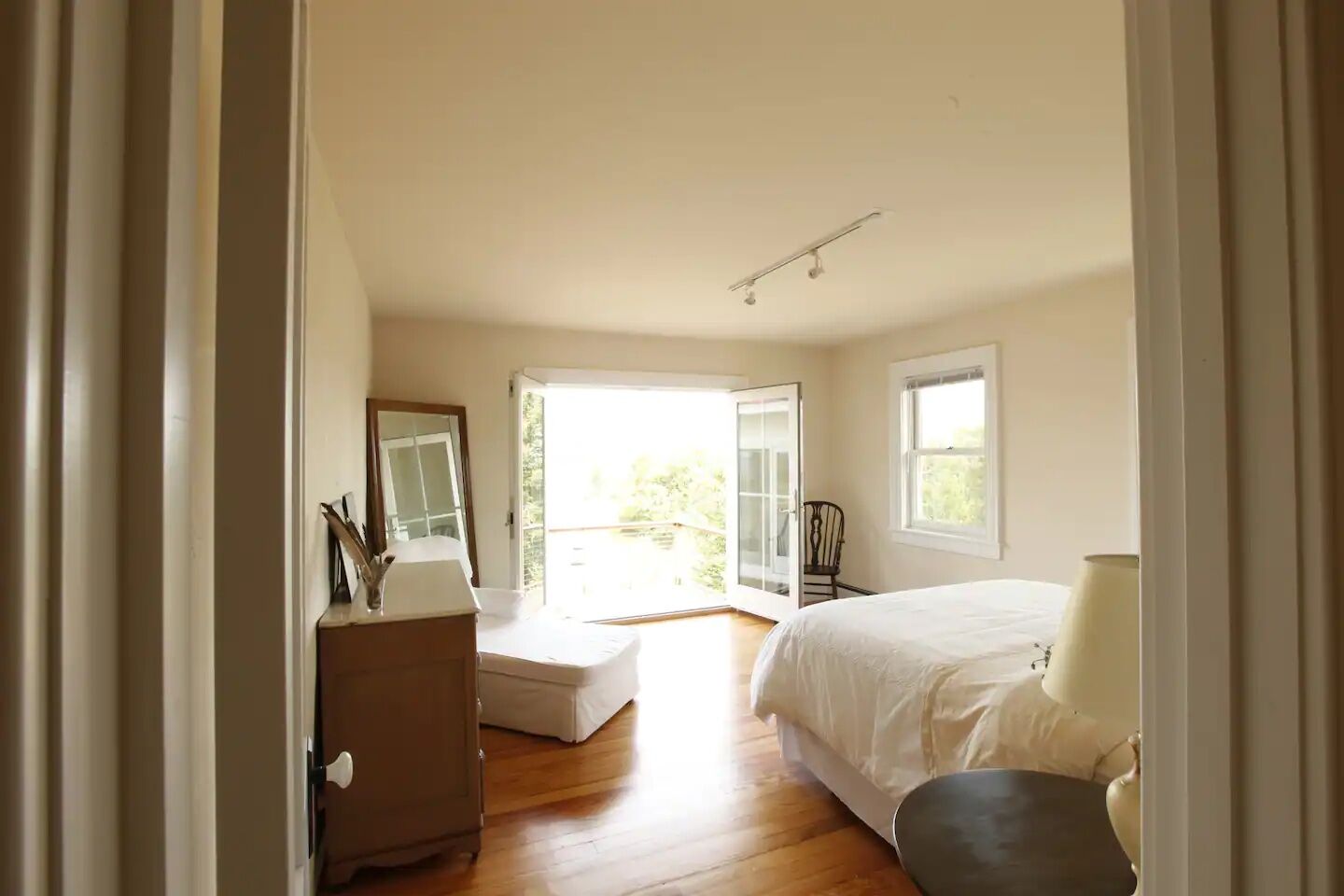 You can't get more unique than this lighthouse Airbnb in Michigan. Before being transformed into a pad for travelers, Eagle River Lighthouse would guide ships along Lake Superior's Keweenaw coastline. As the light has since been decommissioned, you can enjoy your vacation free of lighthouse keeper duties. Bask in the glory of Lake Superior from the patio or hit the local snowmobile and cycling trails as per the season.
Six guests, three bedrooms
Price: $500 per night
Point of the Point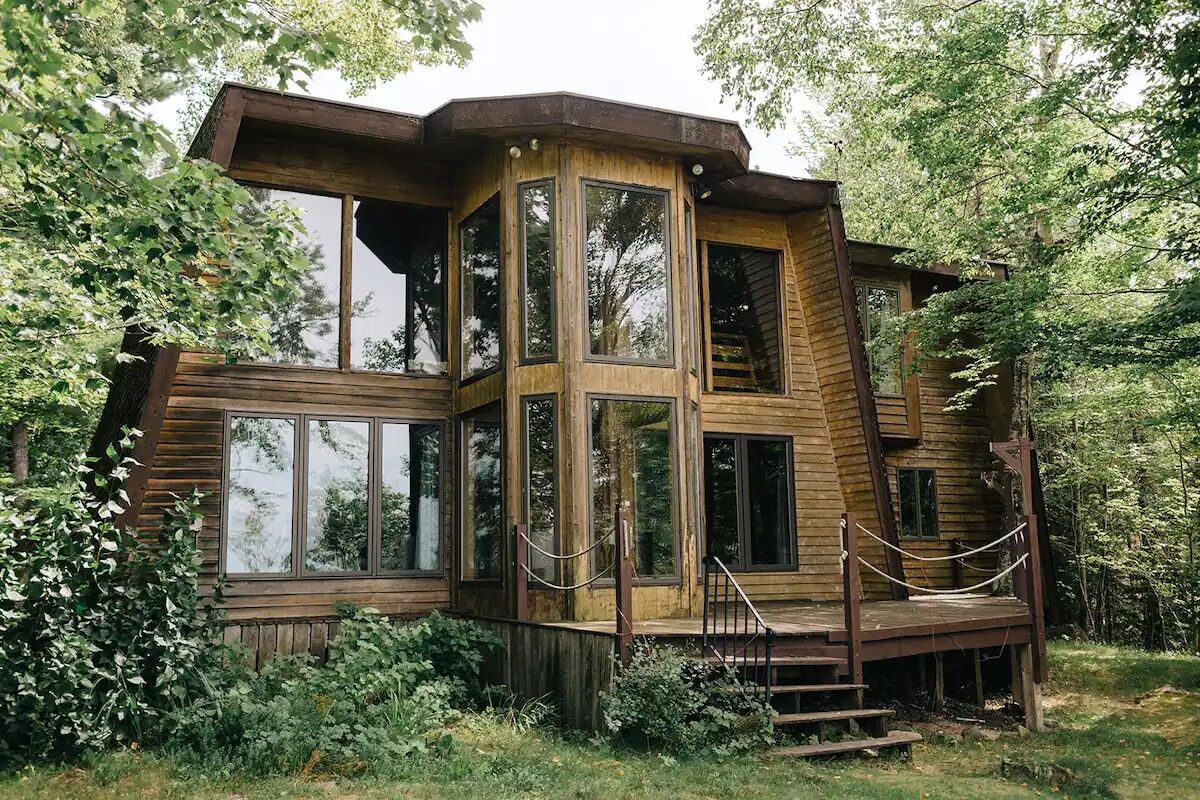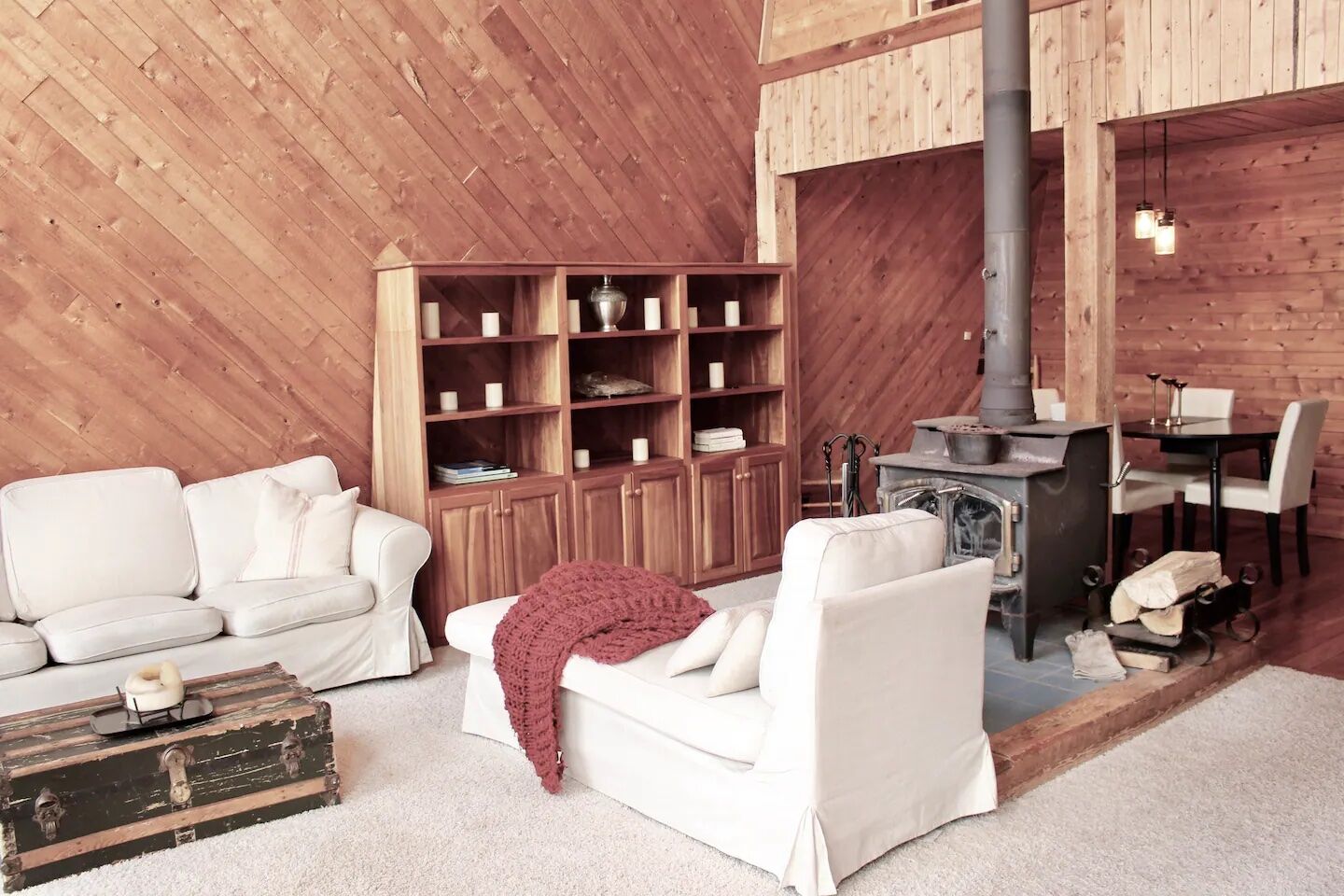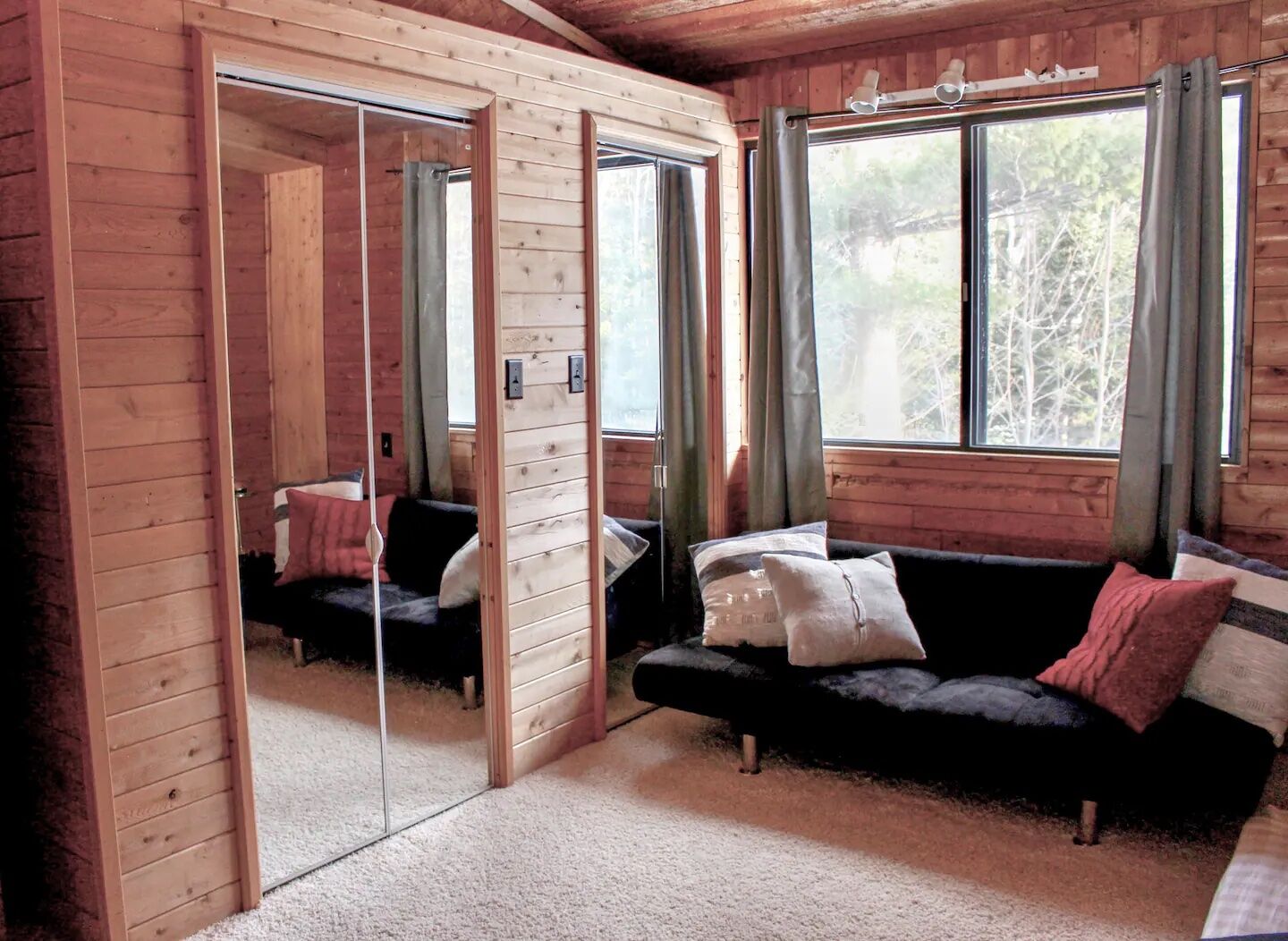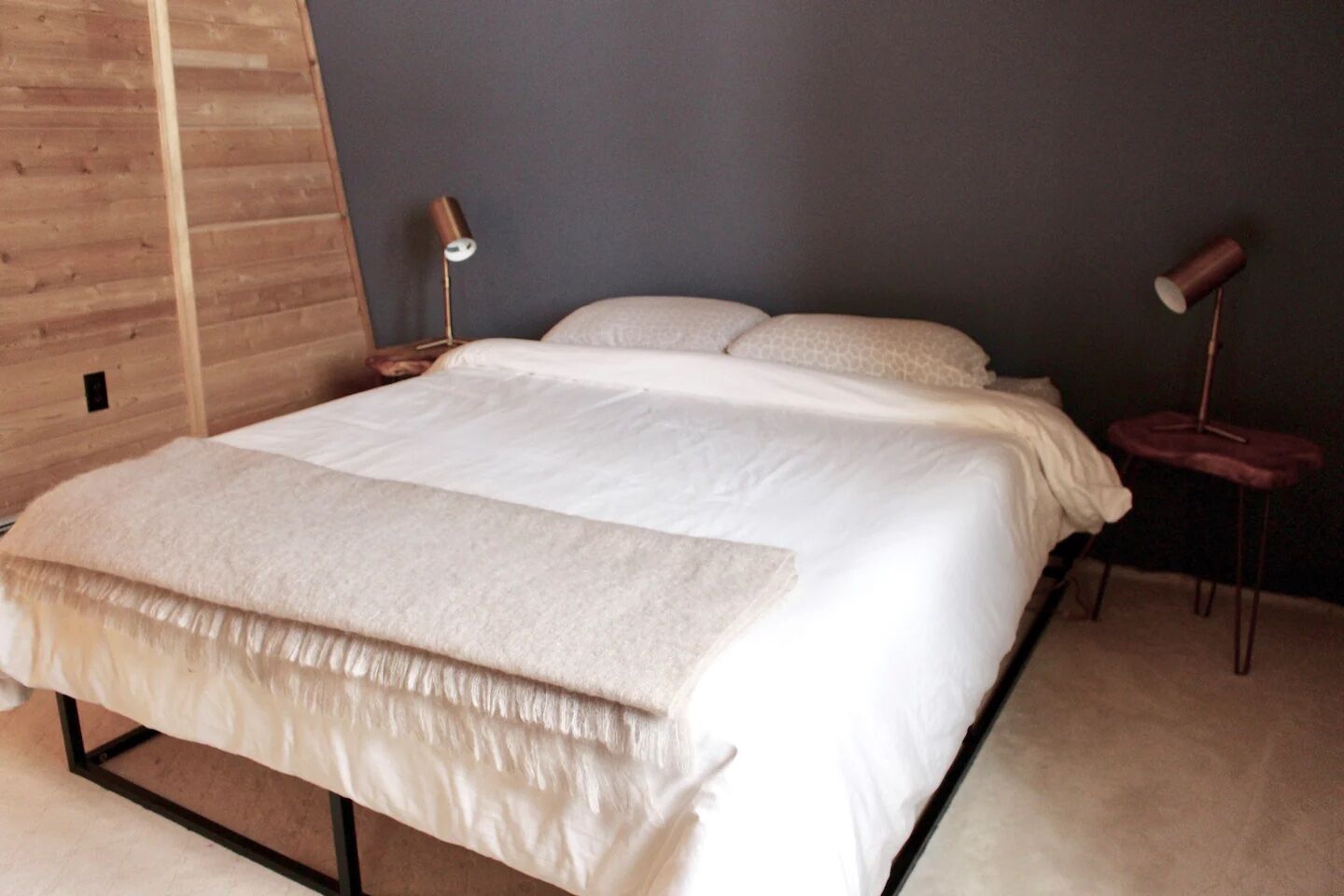 This one-of-a-kind cabin was built in 1974 and has since been spruced up without sacrificing its rustic charm. Nestled in the UP woodlands, floor-to-ceiling windows help you feel connected to nature. There's a cast iron wood stove in the lounge to keep you toasty during winter while direct lake access puts wild swimming at the top of the agenda for summer. This UP Michigan Airbnb is a 20-minute drive from Marquette and 30 minutes from Munising.
Six guests, three bedrooms
Price: $250 per night
"Valo" house with Lake Superior views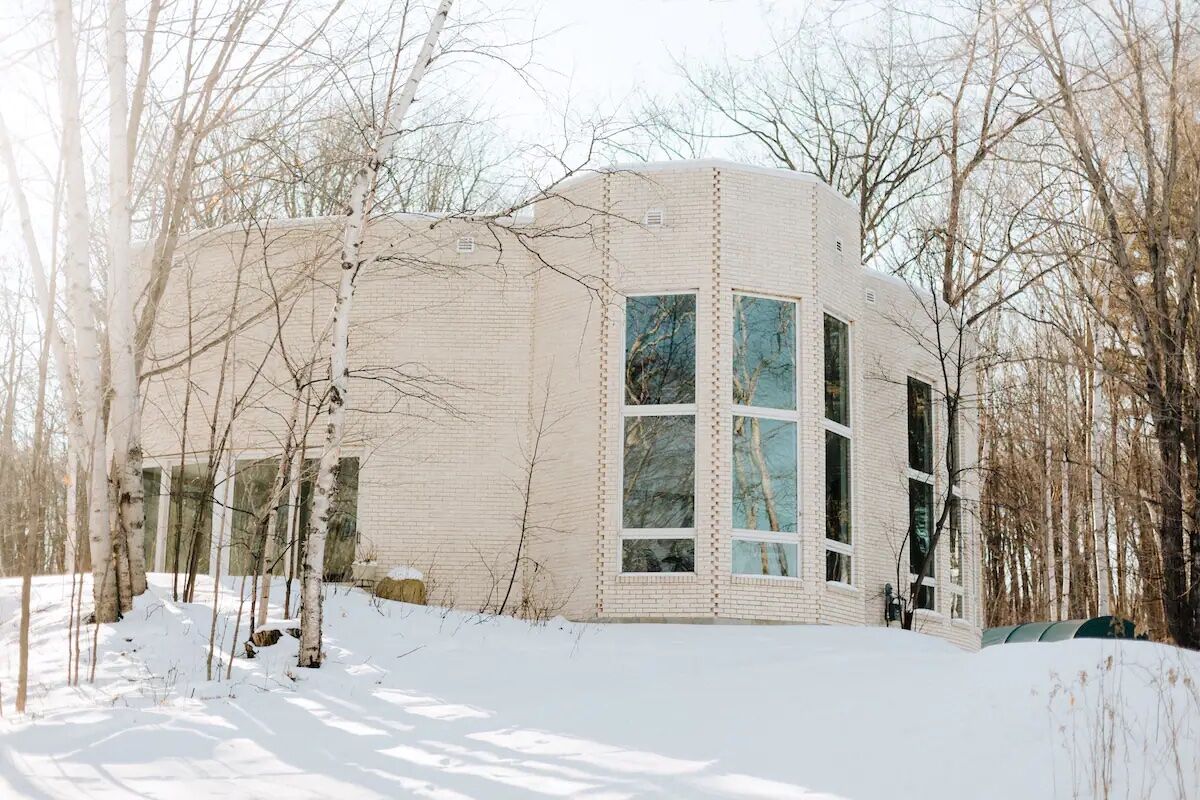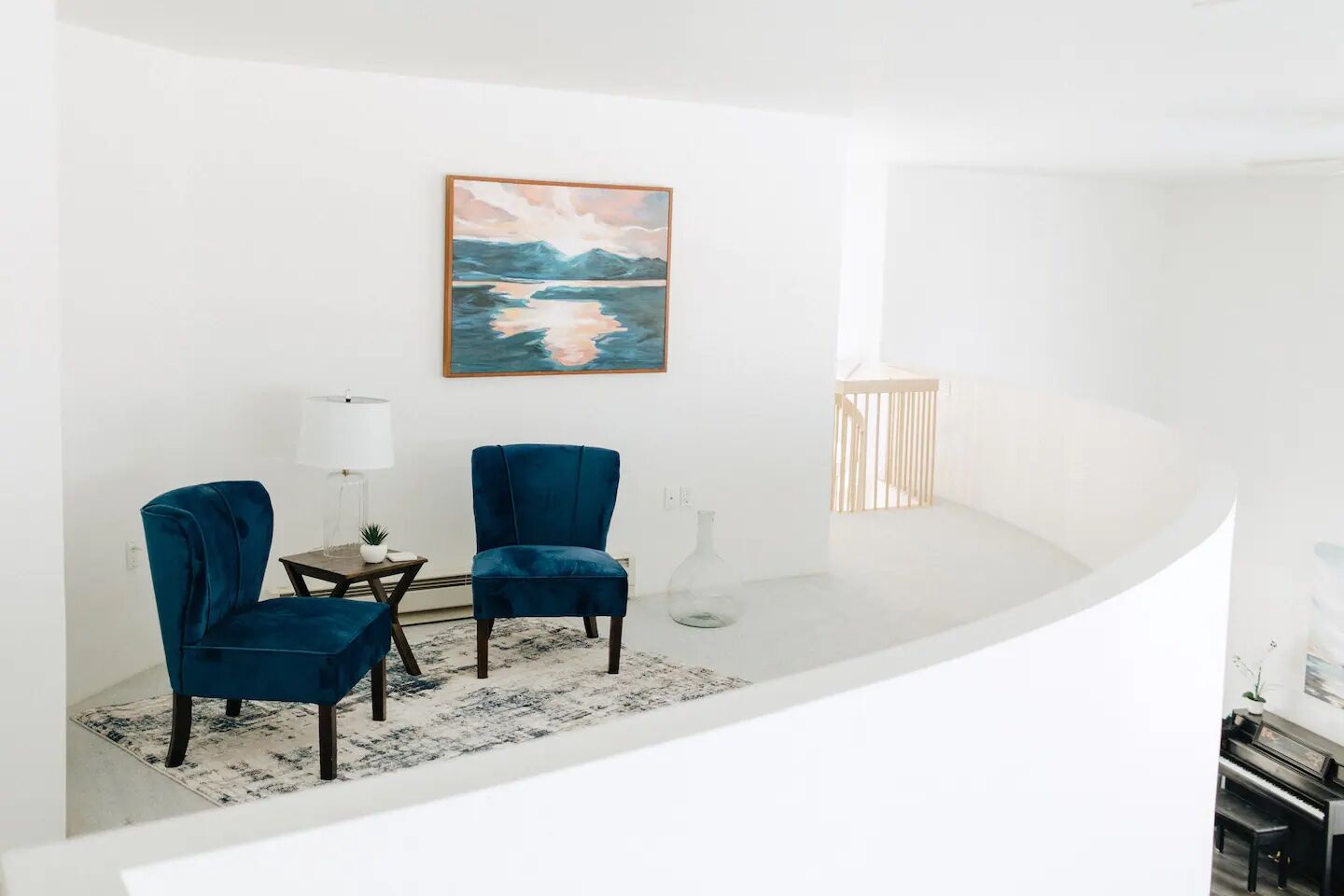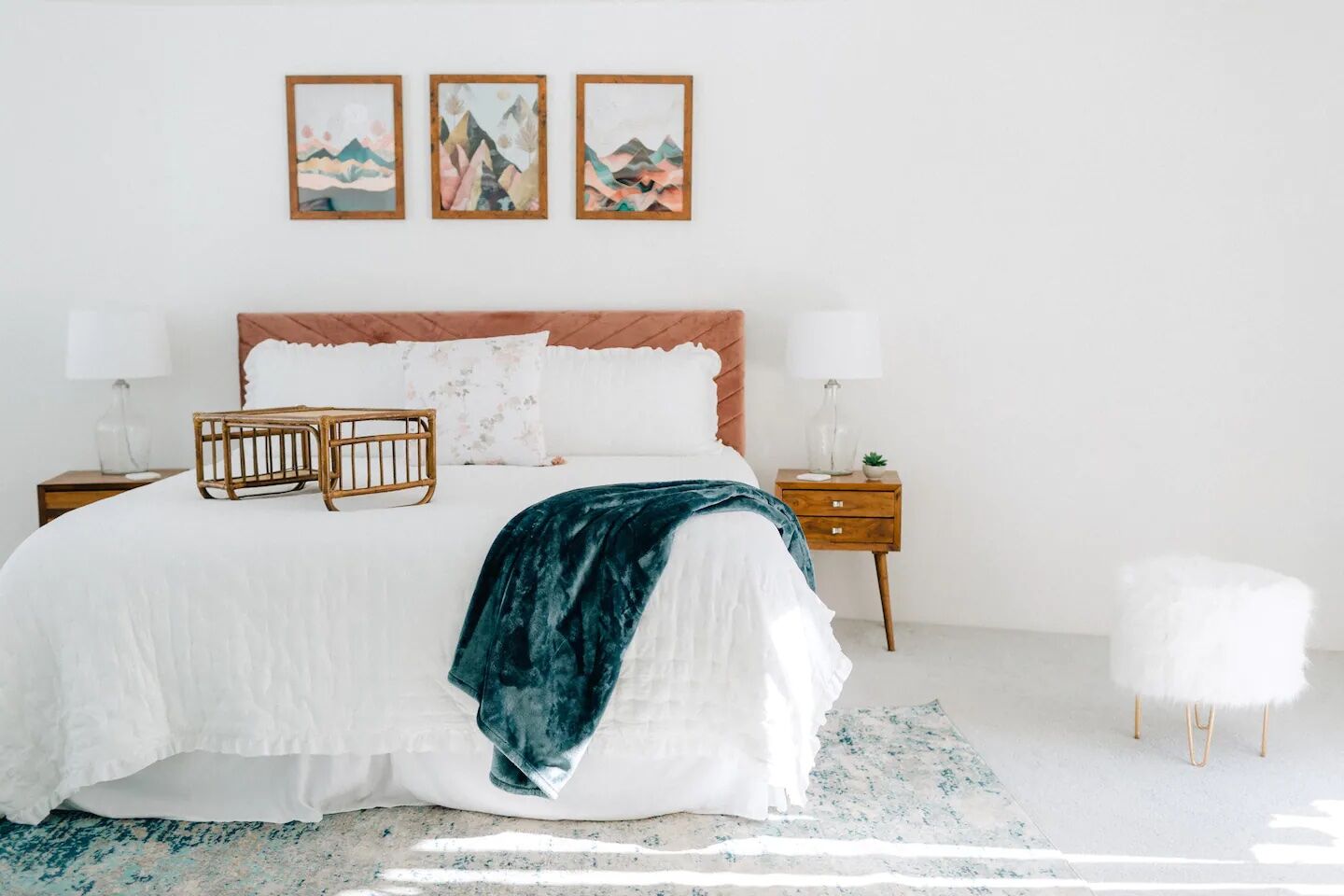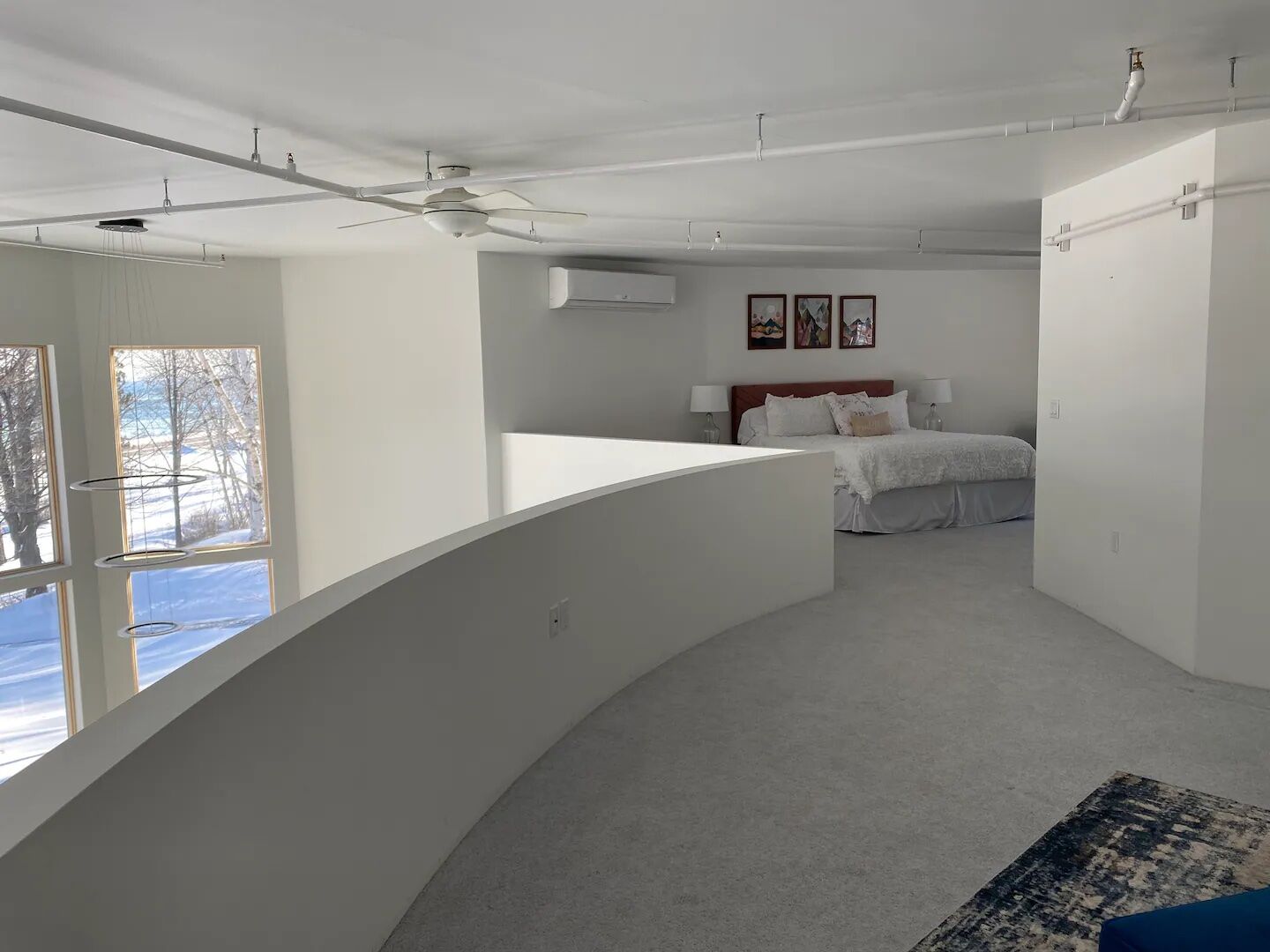 Valo means "light" in Finnish and we can't think of a more suitable name for this luxurious Airbnb for couples. Strategic windows allow the light to pour into the space and you can see the lake from the couch or upper-level coffee and book nook. The loft bedroom is attached to a bathroom with a deluxe Jacuzzi bathtub. In the (unlikely) case you tire of the views, a piano is tuned and at your disposal.
Four guests, one bedroom
Price: $330 per night
Airbnb Petoskey rentals
Fernside A-frame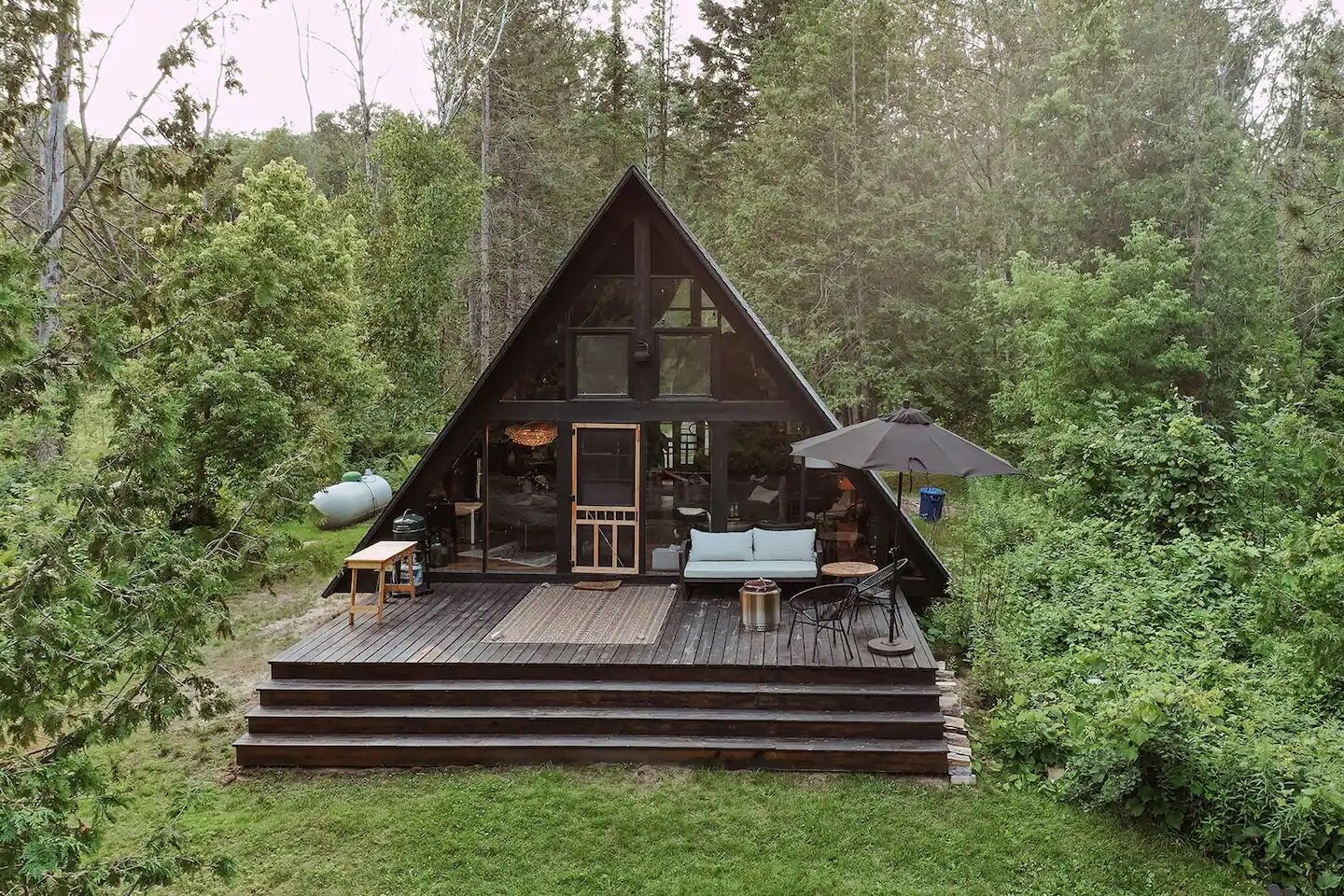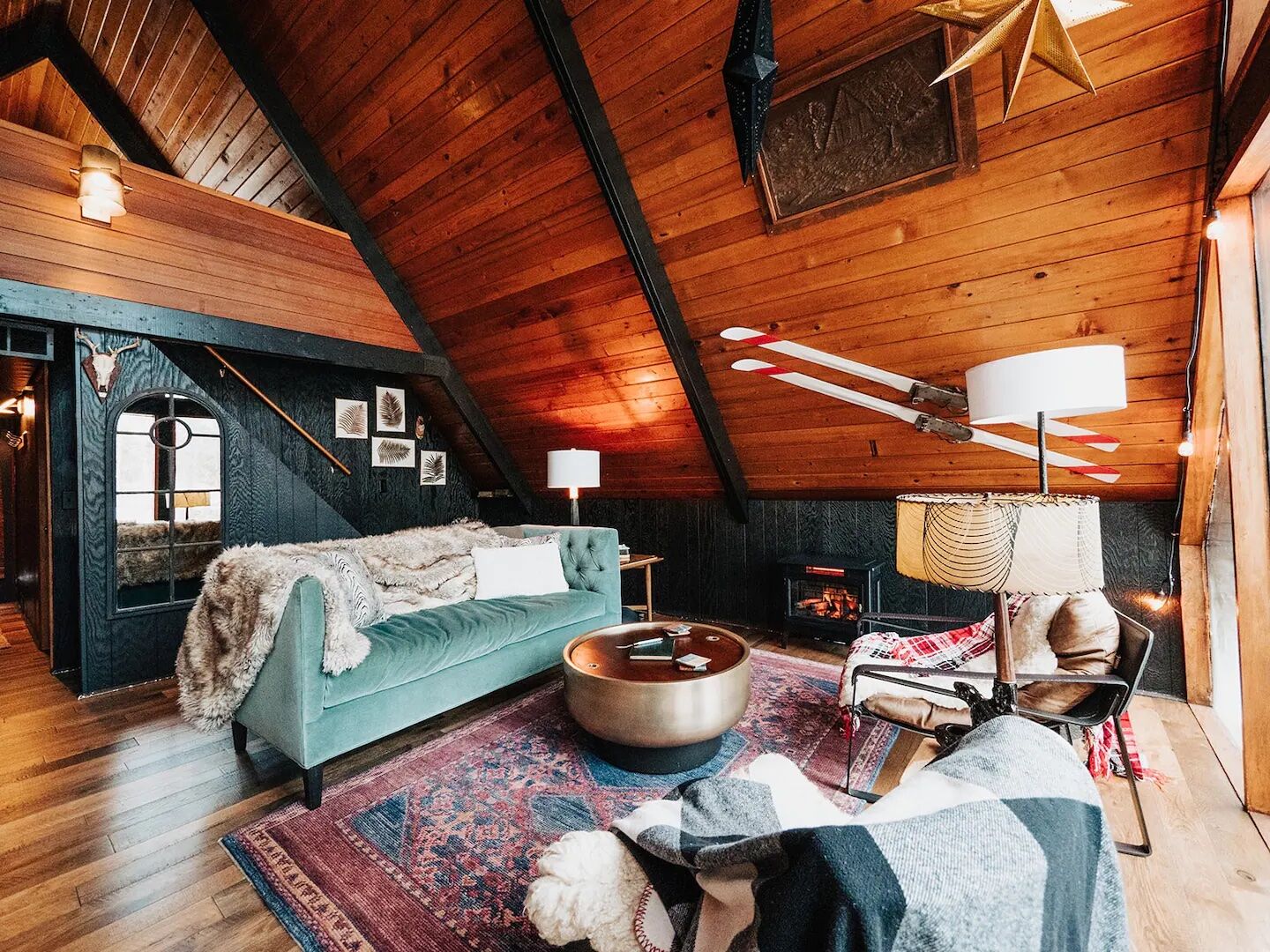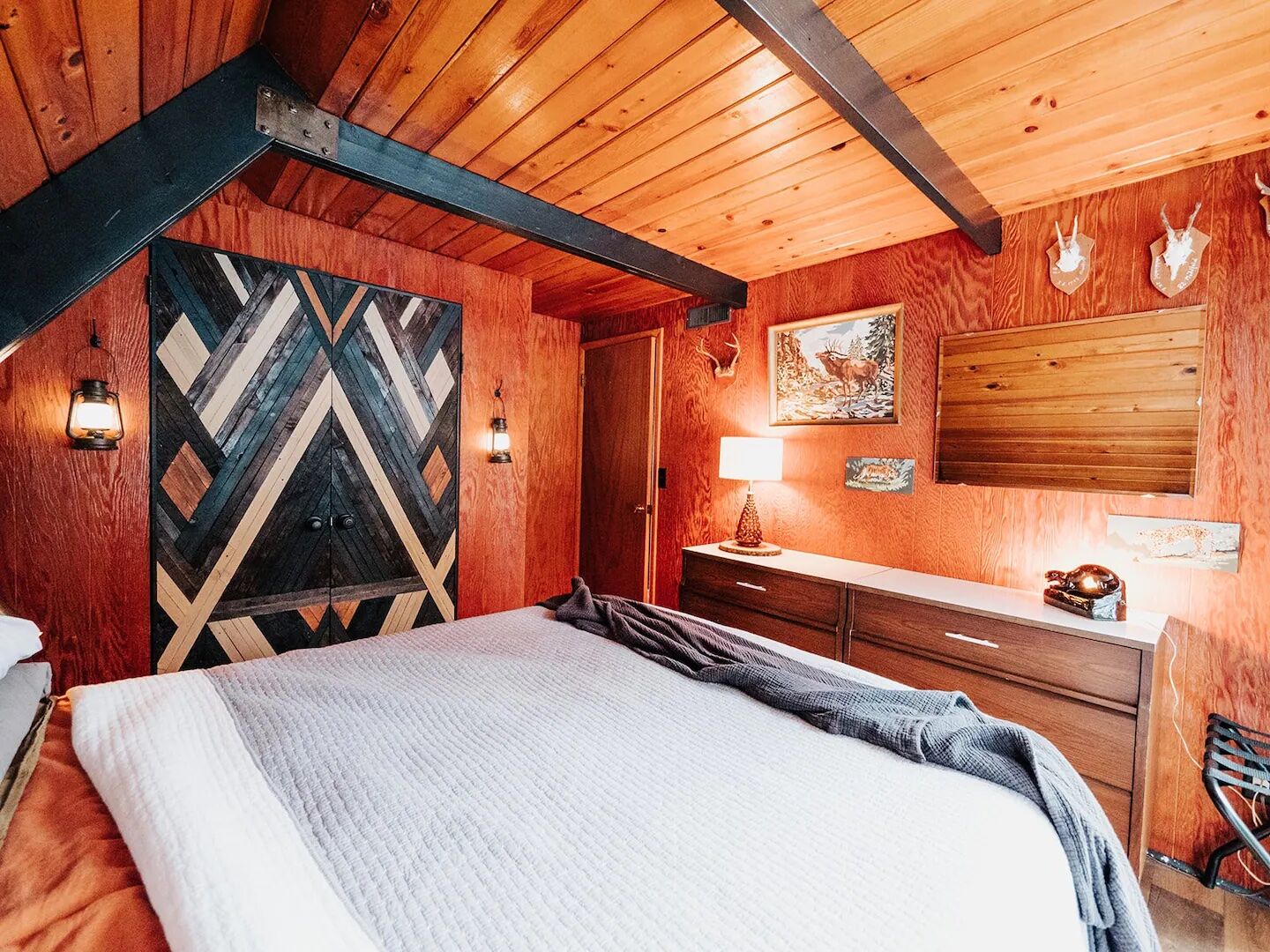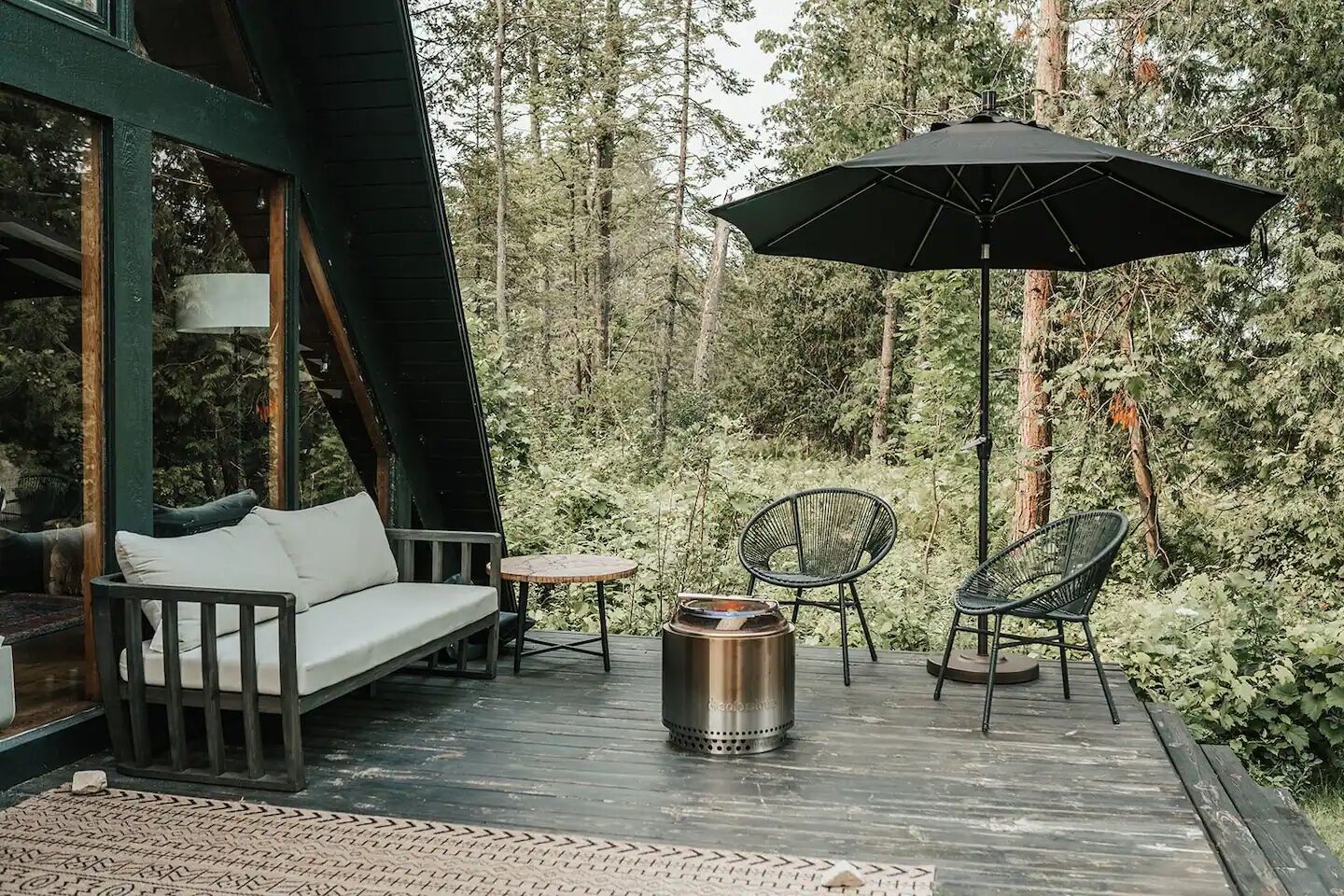 Seriously cozy and supremely romantic, this A-frame cabin invites you to slow the pace and reflect on life's simple pleasures. Interiors are thoughtfully curated in a mashup of après meets country manor. Sip a morning coffee in the company of roaming wildlife and don't pass up the opportunity to take a dip in the river. Despite the sense of being disconnected, the chalet is only a short drive from Petoskey and Indian River.
Four guests, two bedrooms
Price: $380 per night
Trendy home 1 mile from Downtown Petoskey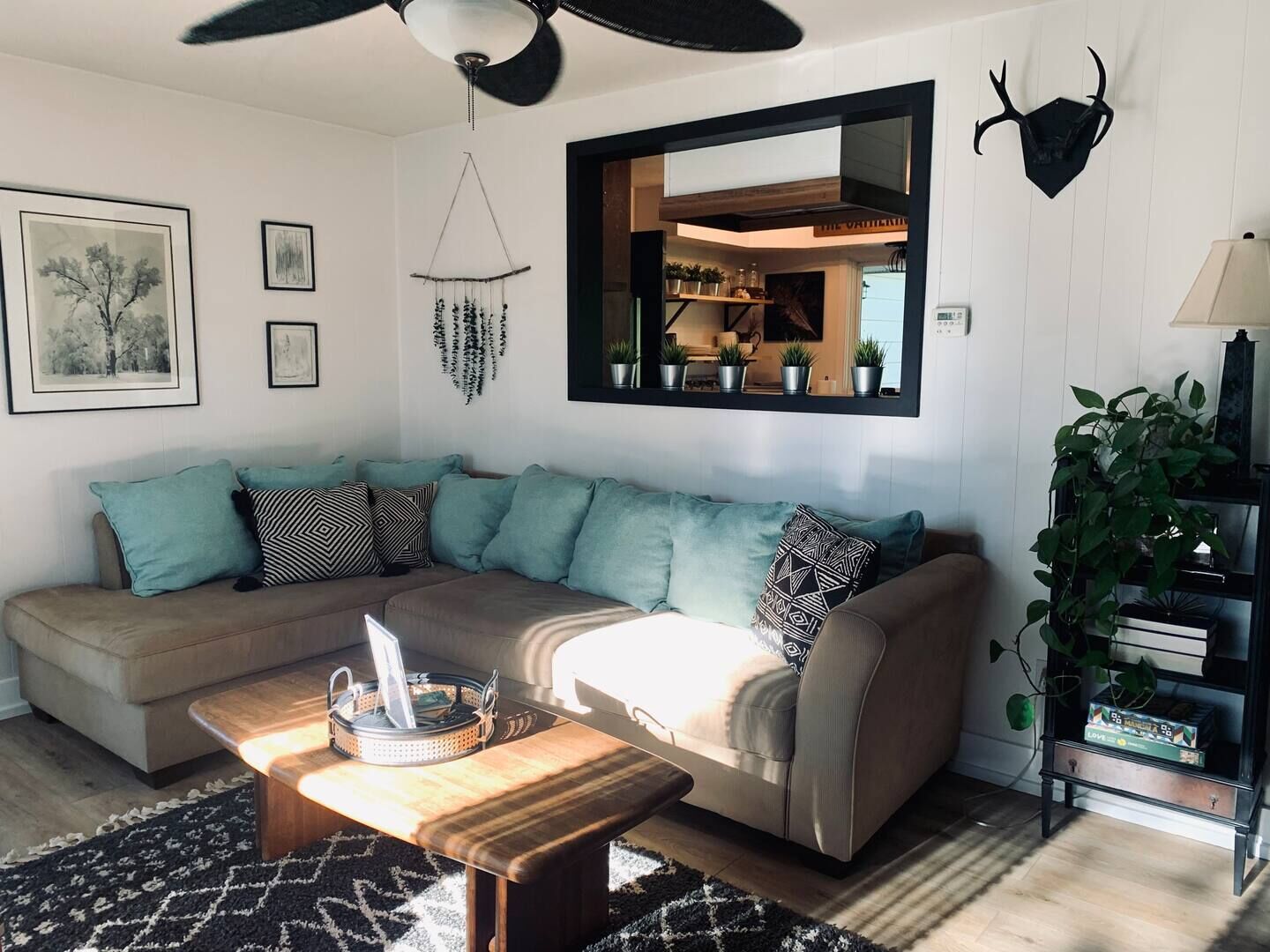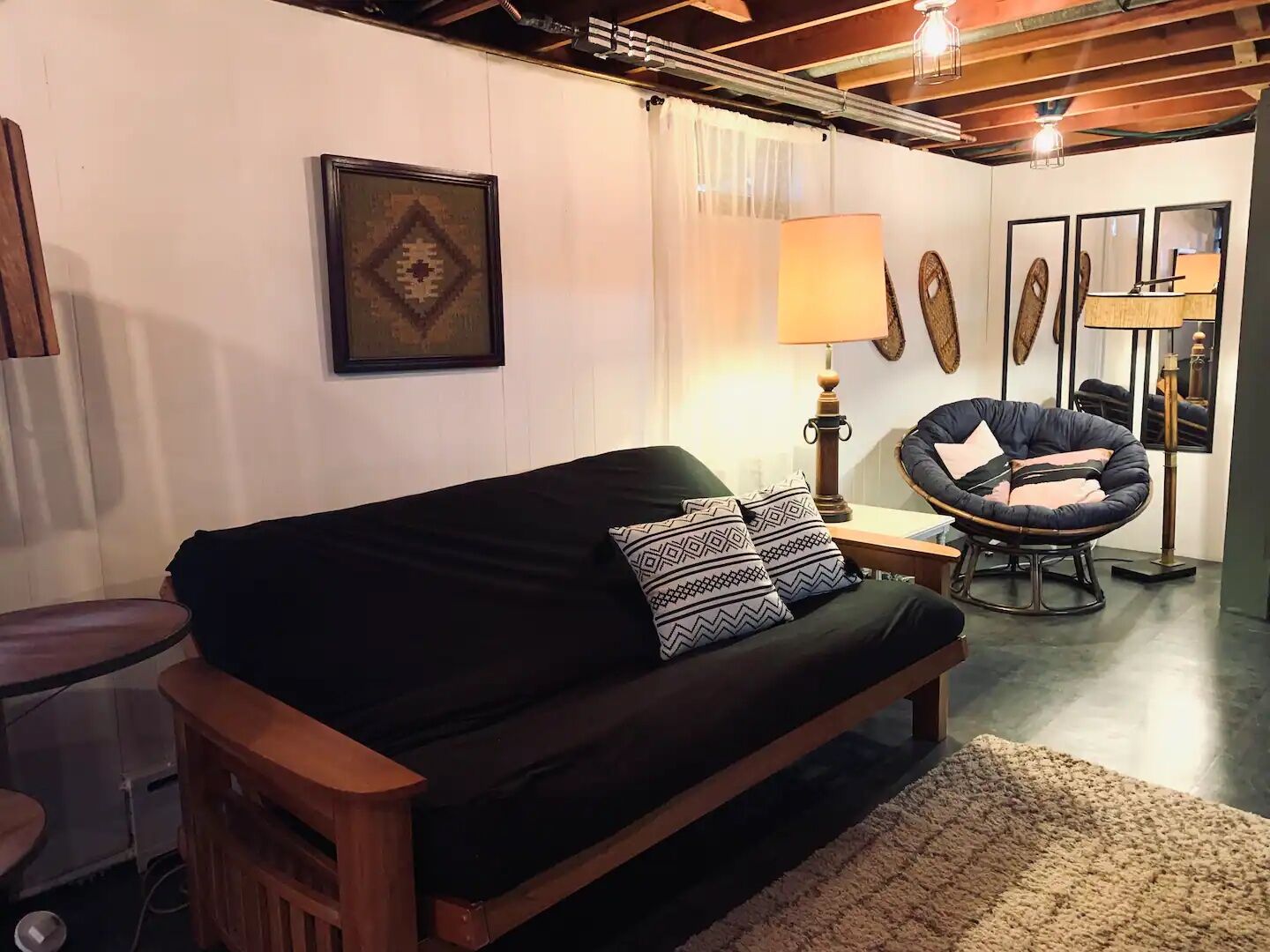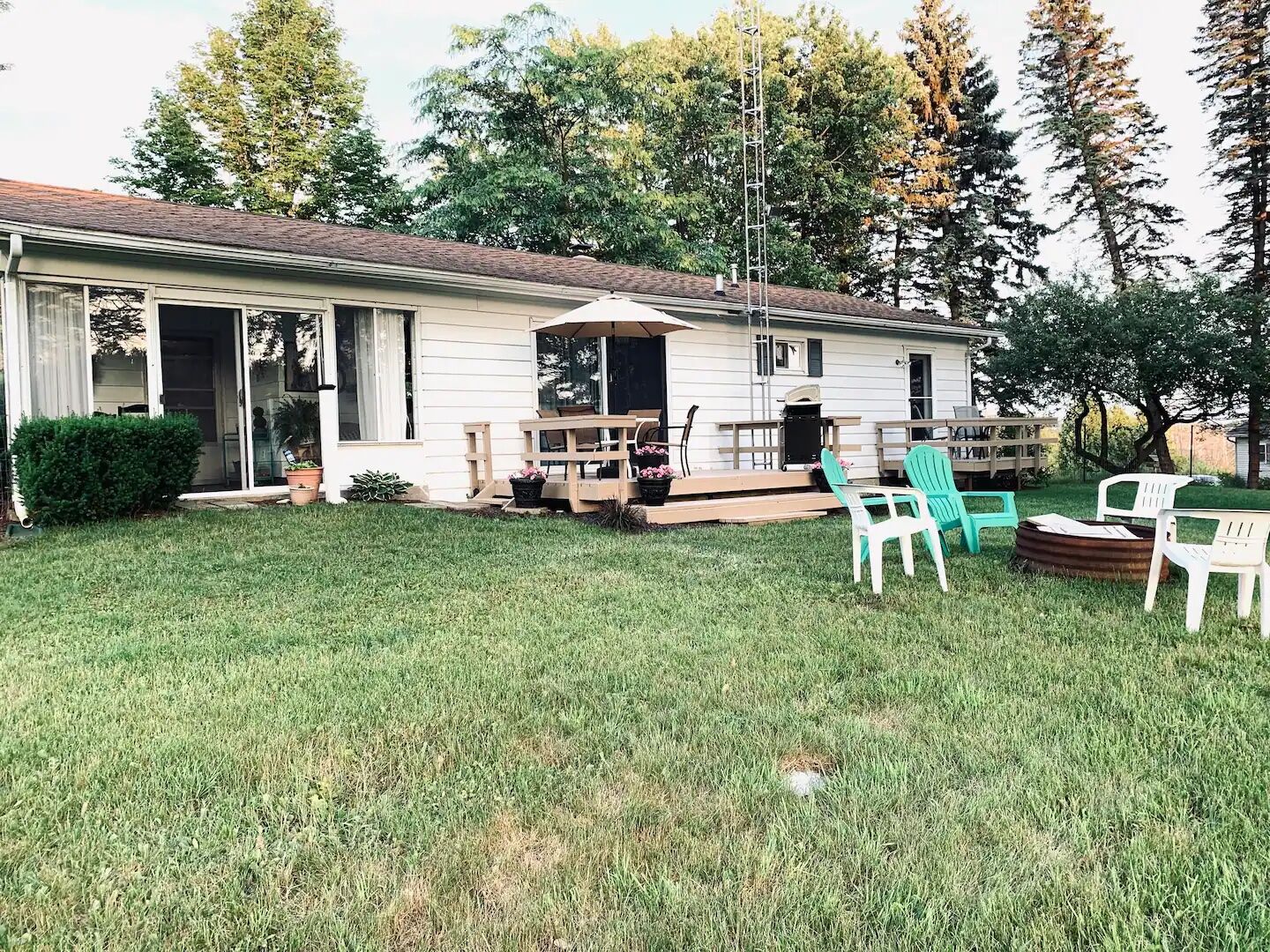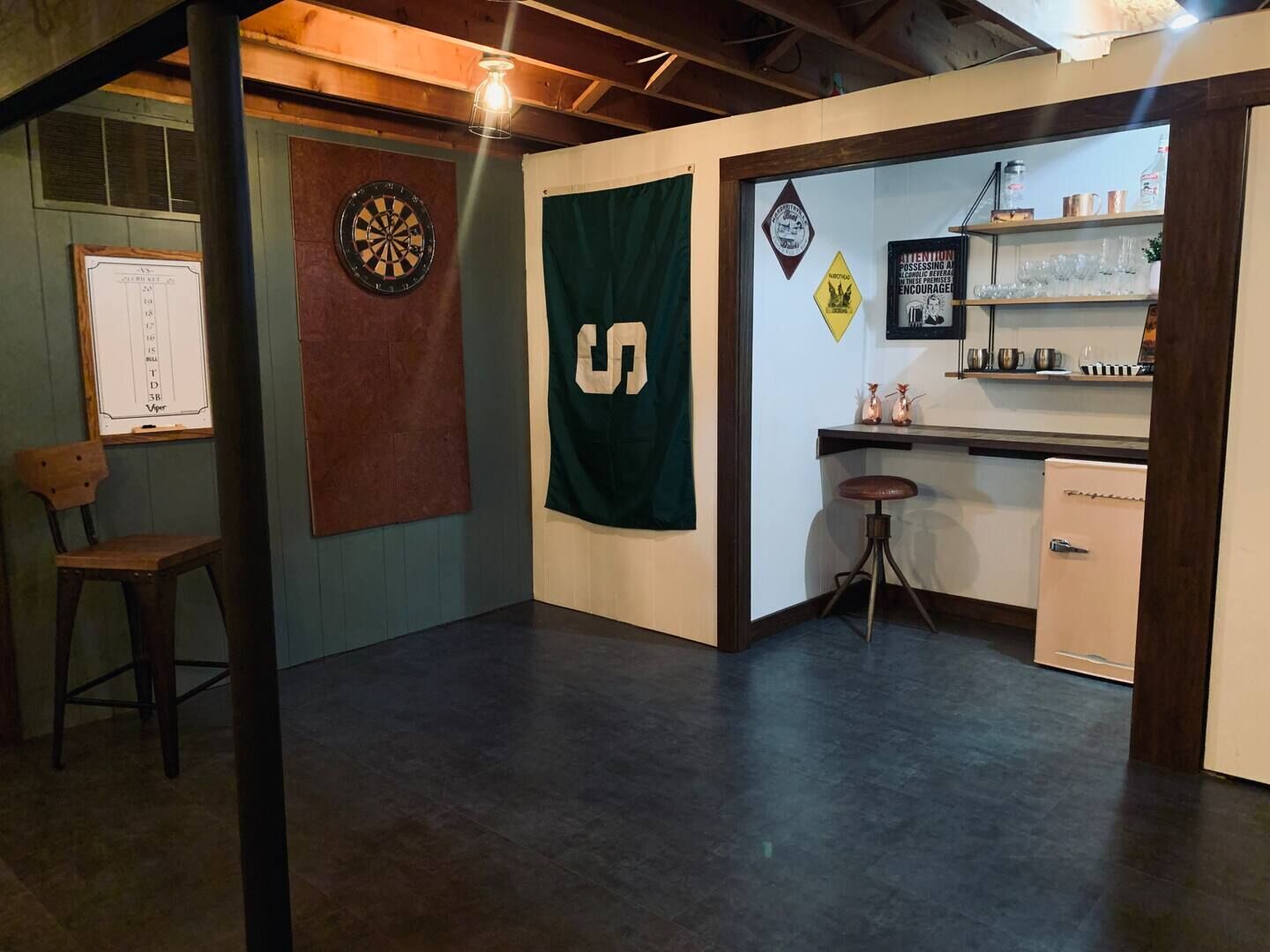 Sadly, the dog isn't included in the rental agreement. But, you can bring your own four-legged friend to this downtown Petoskey pet-friendly Airbnb. A deceptive backyard overlooking woodlands and meadows will convince you that you're in the middle of nowhere. Yet, downtown Petoskey is right there on your doorstep. The boutique decor adds sophistication while the basement bar will appease any aspiring mixologists.
Six guests, two bedrooms
Price: $310 per night
Airbnb Suttons Bay rentals
Private bay view lake house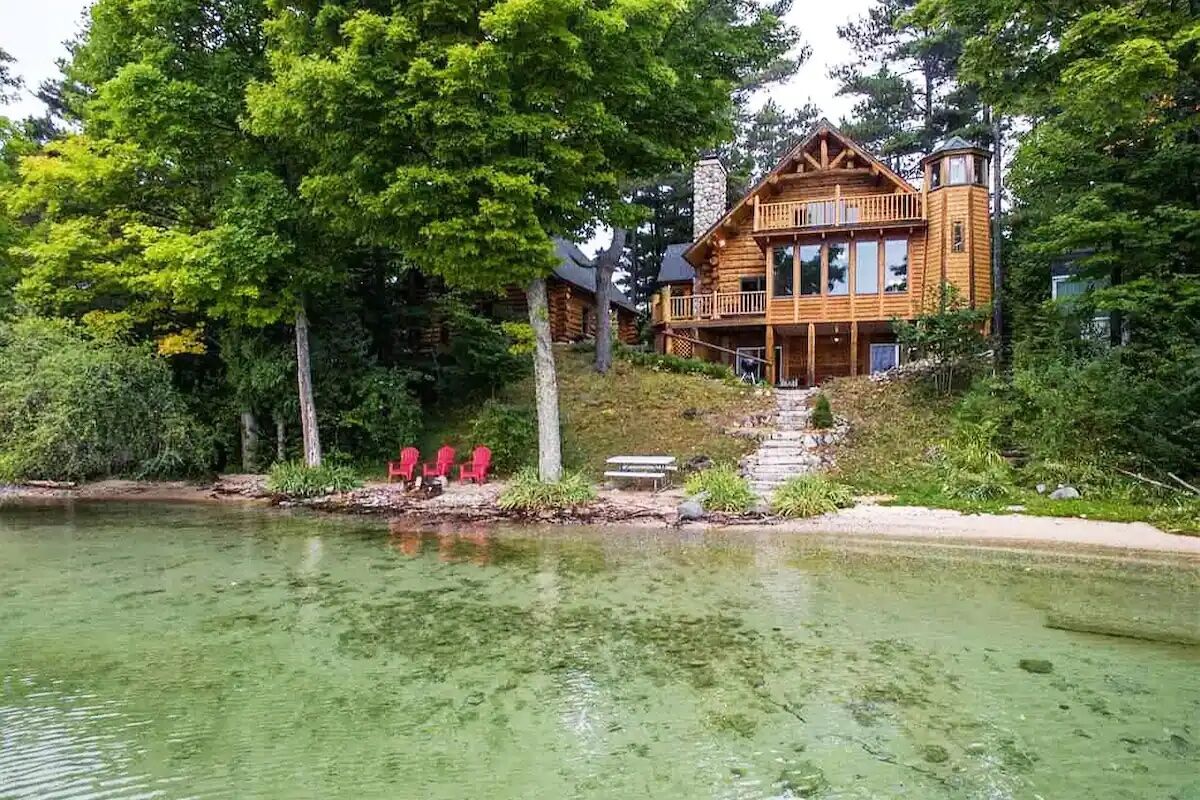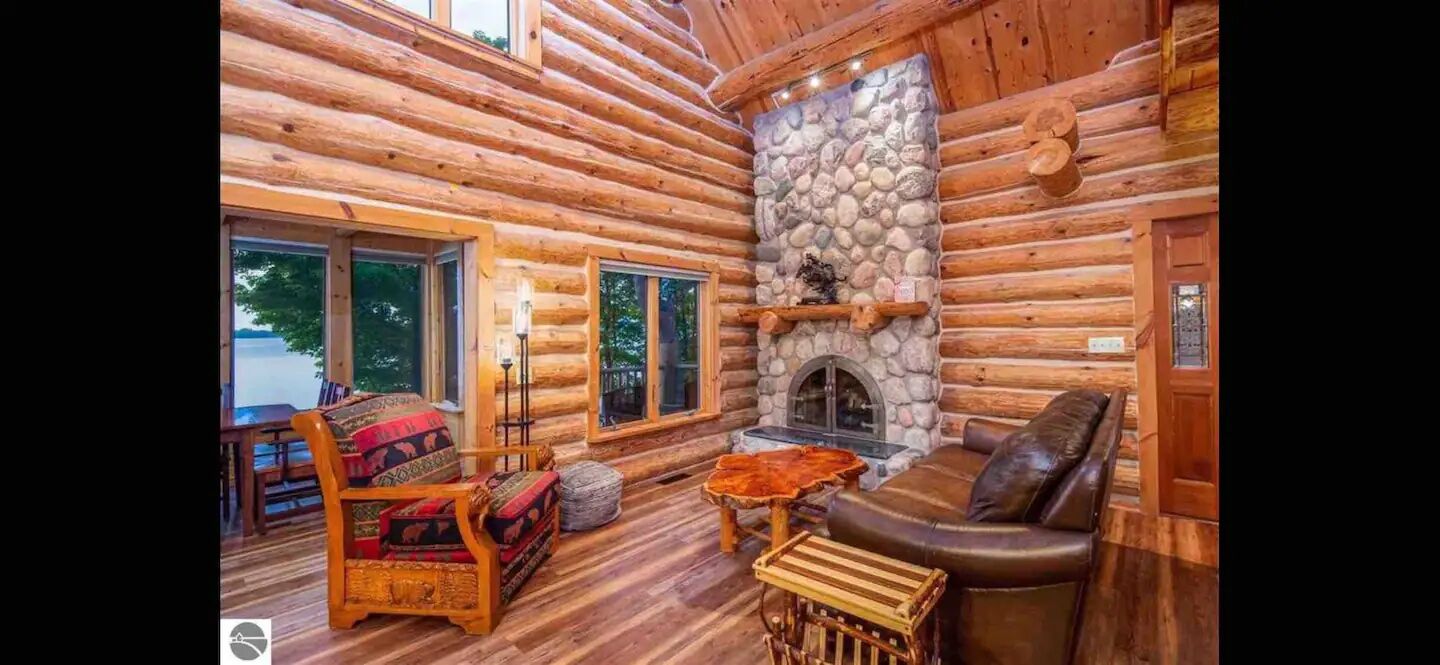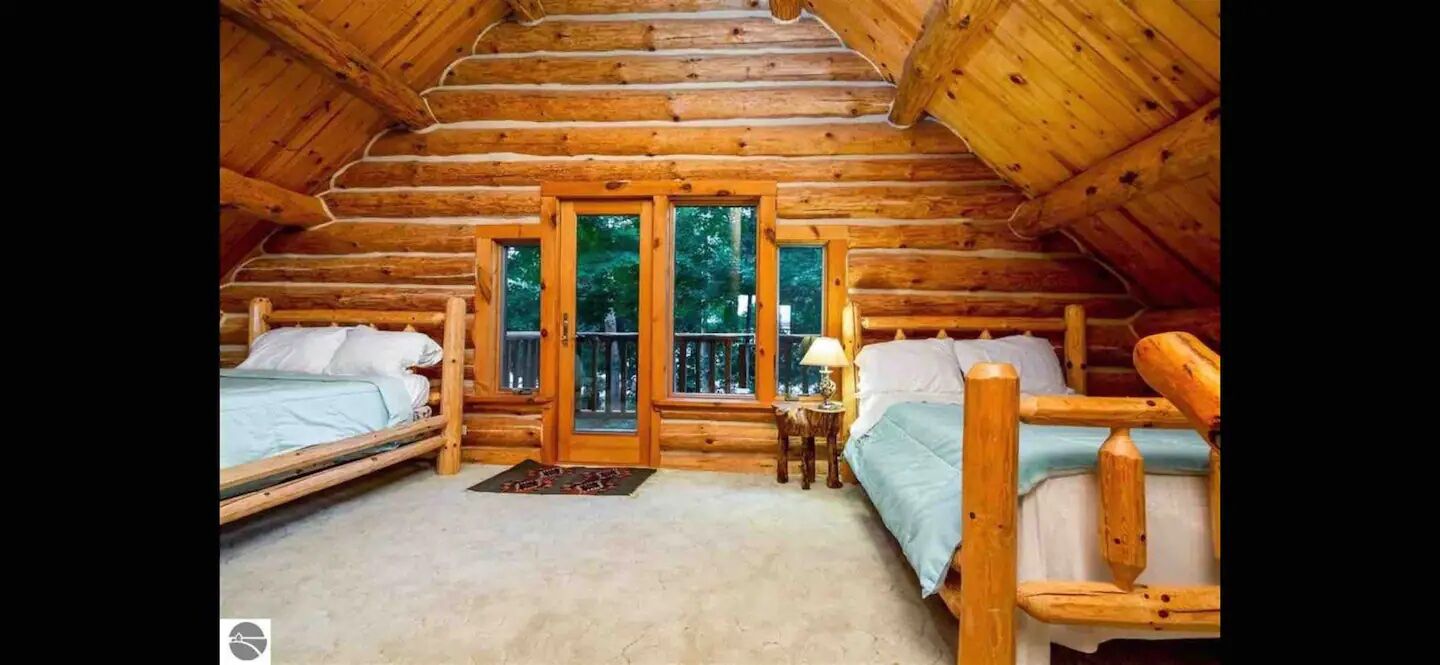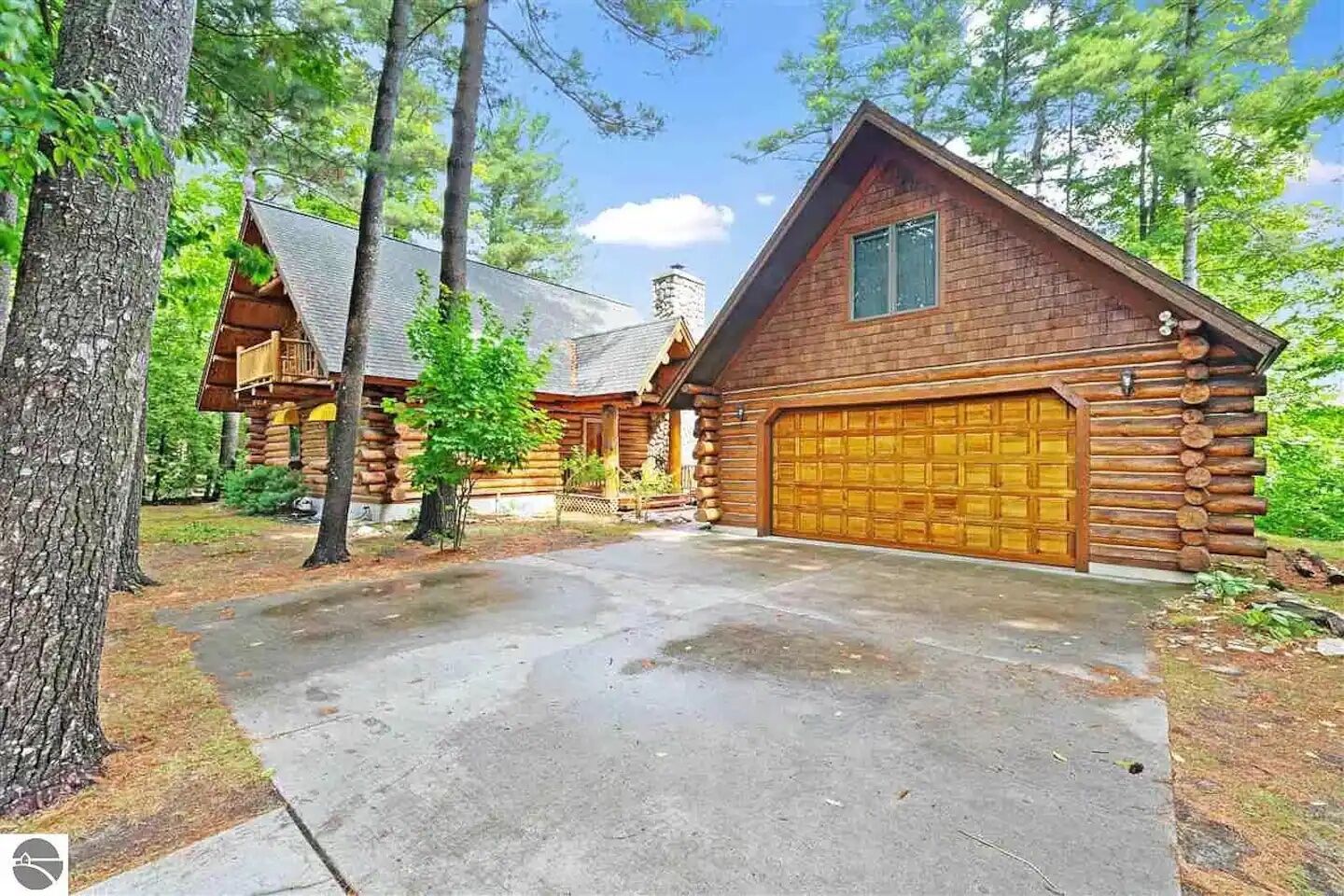 Located right in the heart of the state's wine country, there's no better place to crack open a bottle (or two) than round the fire at this luxury Michigan cabin rental. In fact, there's even a wine station in the kitchen to stow your finds. The lakefront setting is complemented by balconies on the second and third floors. A lighthouse tower and stone chimney add even more to the overall aesthetic.
Twelve guests, four bedrooms
Price: $830 per night
Lee Point classic cabins on West Bay with hot tub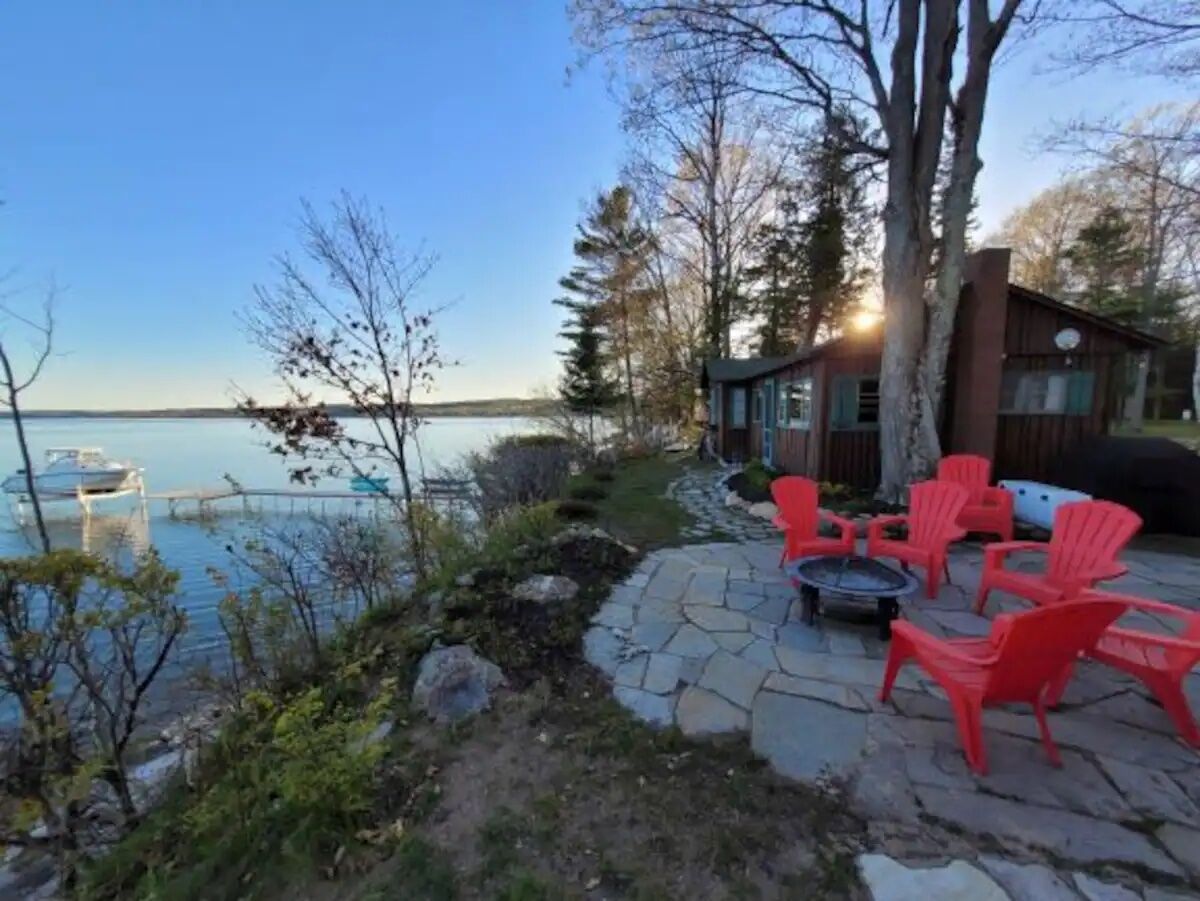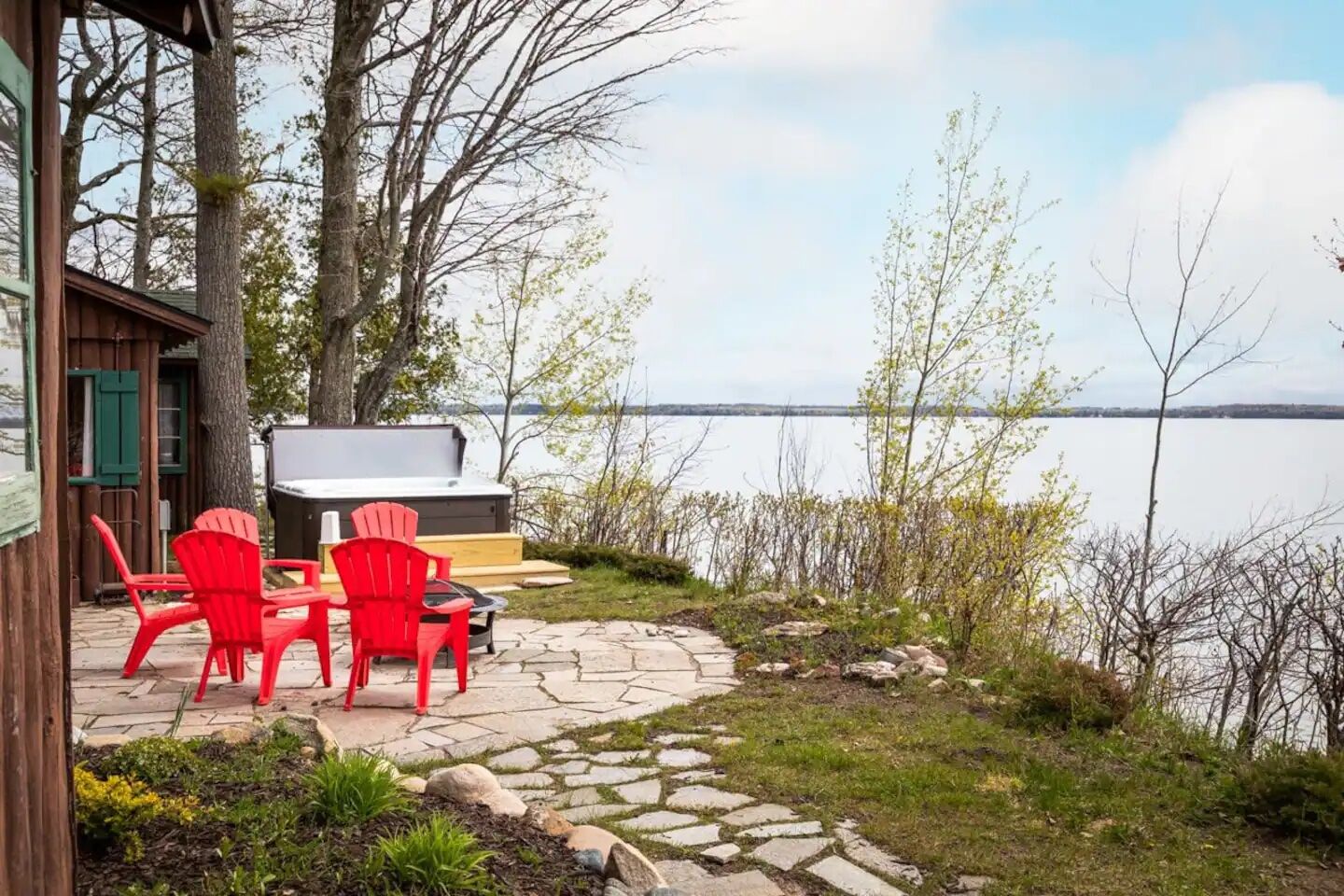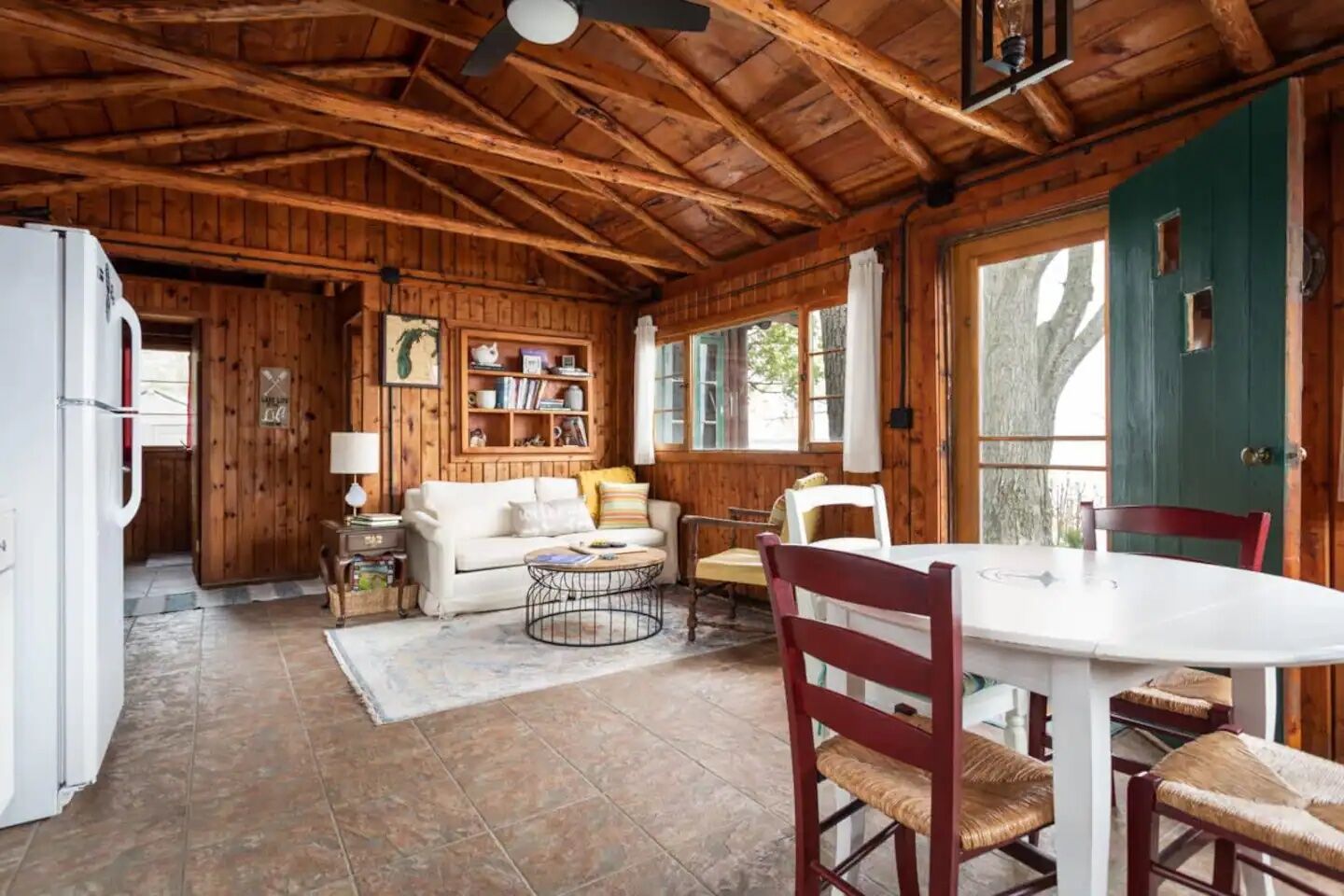 Sitting very pretty right on the Grand Traverse Bay shore, you can spend your days flitting between the external hot tub, lounging in hammocks, and plunging into the lake from the private dock. Paddleboards and kayaks are provided and you are encouraged to bring a bike along to this waterfront Northern Michigan Airbnb. As the property consists of two cabins, it's perfect for a pair of families or a mix of couples.
Ten guests, three bedrooms
Price: $1,550 per night
Airbnb Traverse City rentals
Bayshore boathouse – waterfront home on West Bay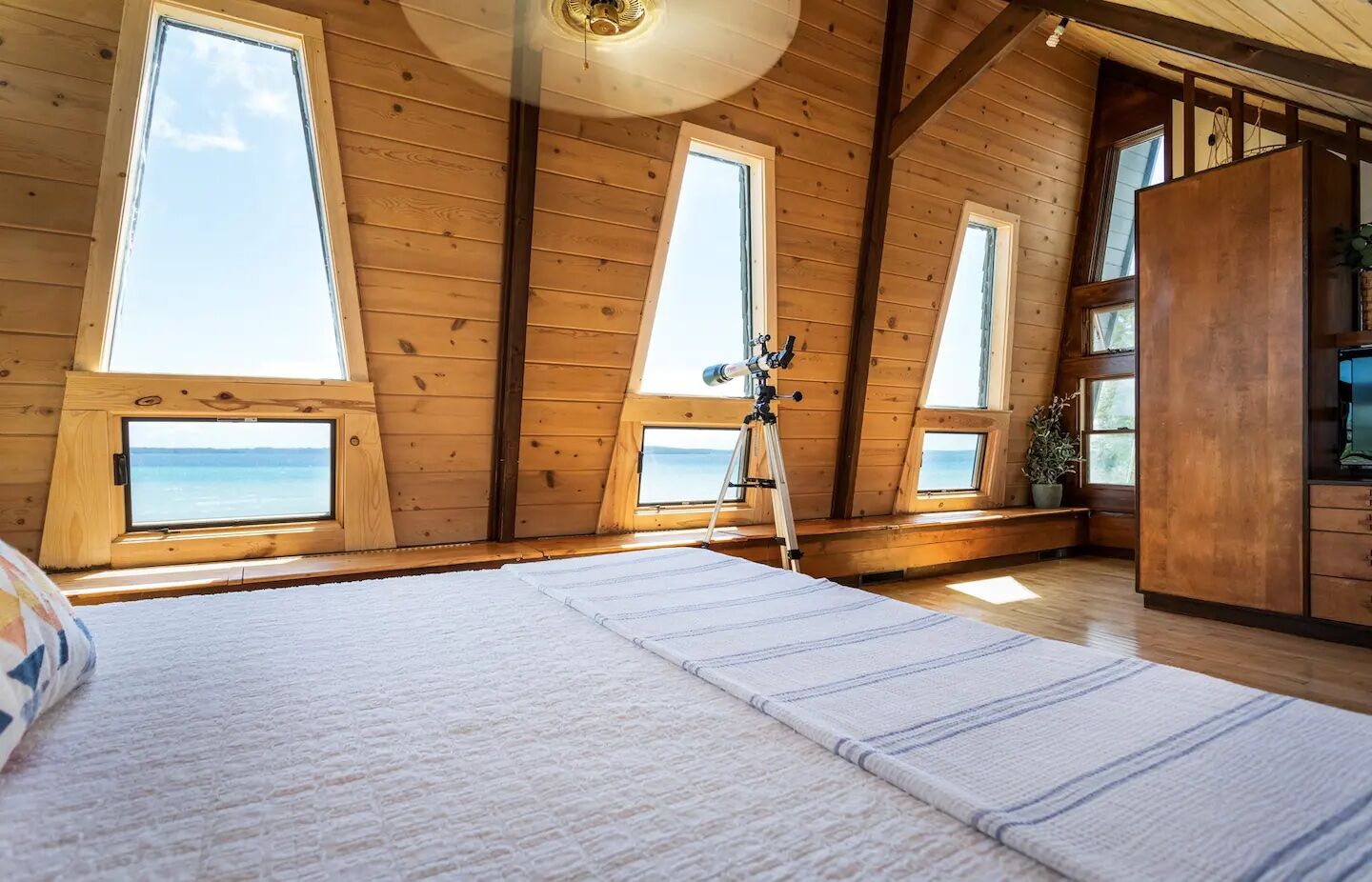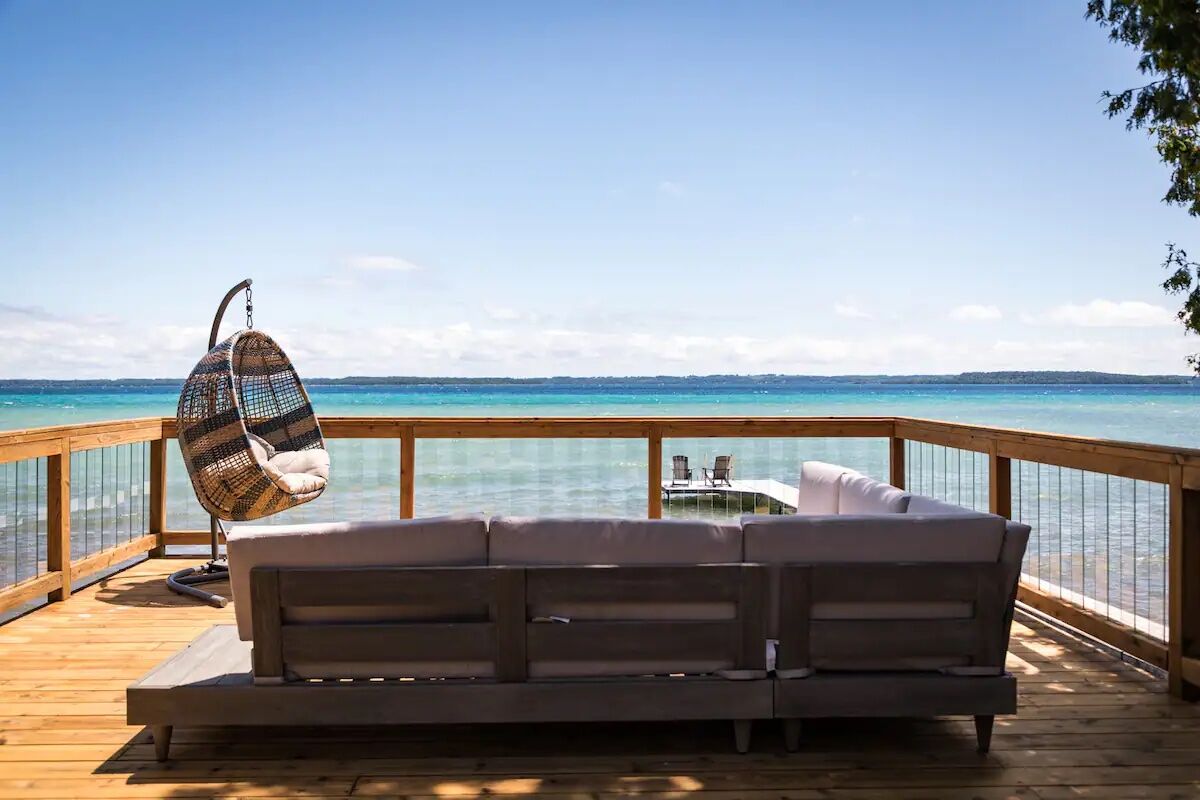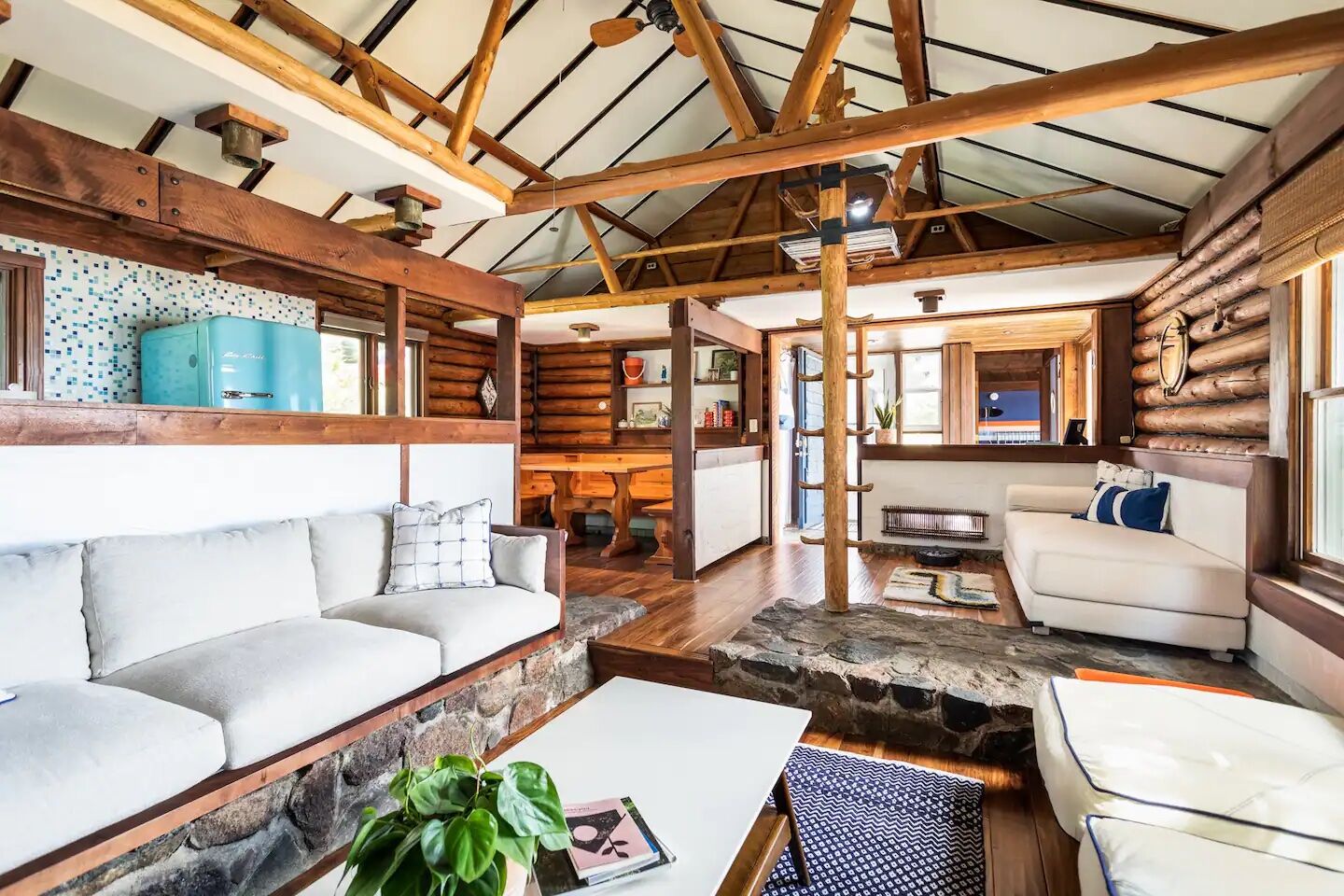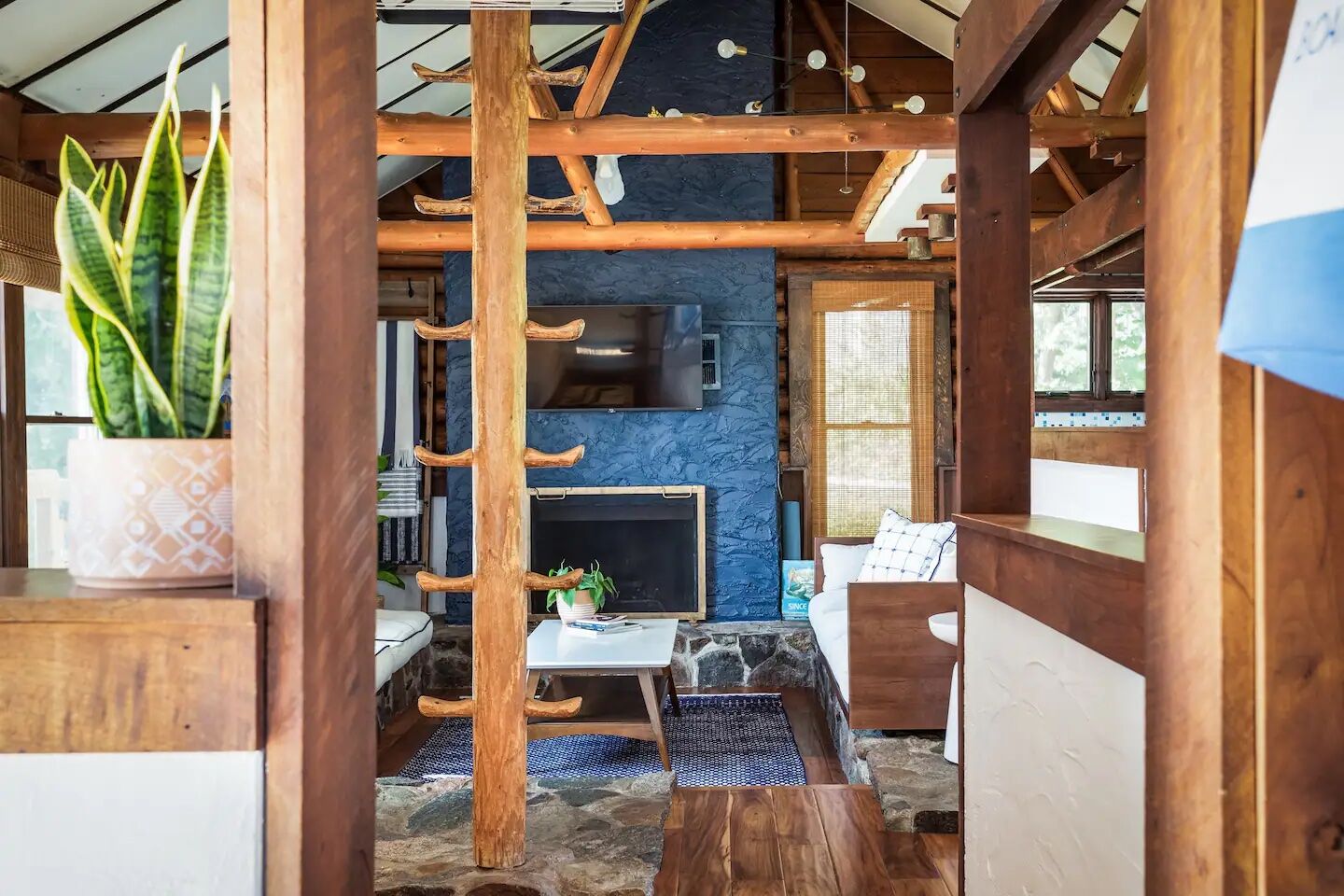 Impeccably appointed, this boathouse was designed to resemble the inside of a ship. Lovely and light, the space is accented by marine hues and nautical paraphernalia. There's even a telescope for keeping a watchful eye out for pirates. The deck might as well be the bow of a boat – you're right on the water. All this, a mere 15-minute drive from Traverse City, making this one of the best Airbnb Northern Michigan rentals.
Five guests, two bedrooms
Price: $675 per night
Upnorth Vibes – hot tub, fireplace, and beach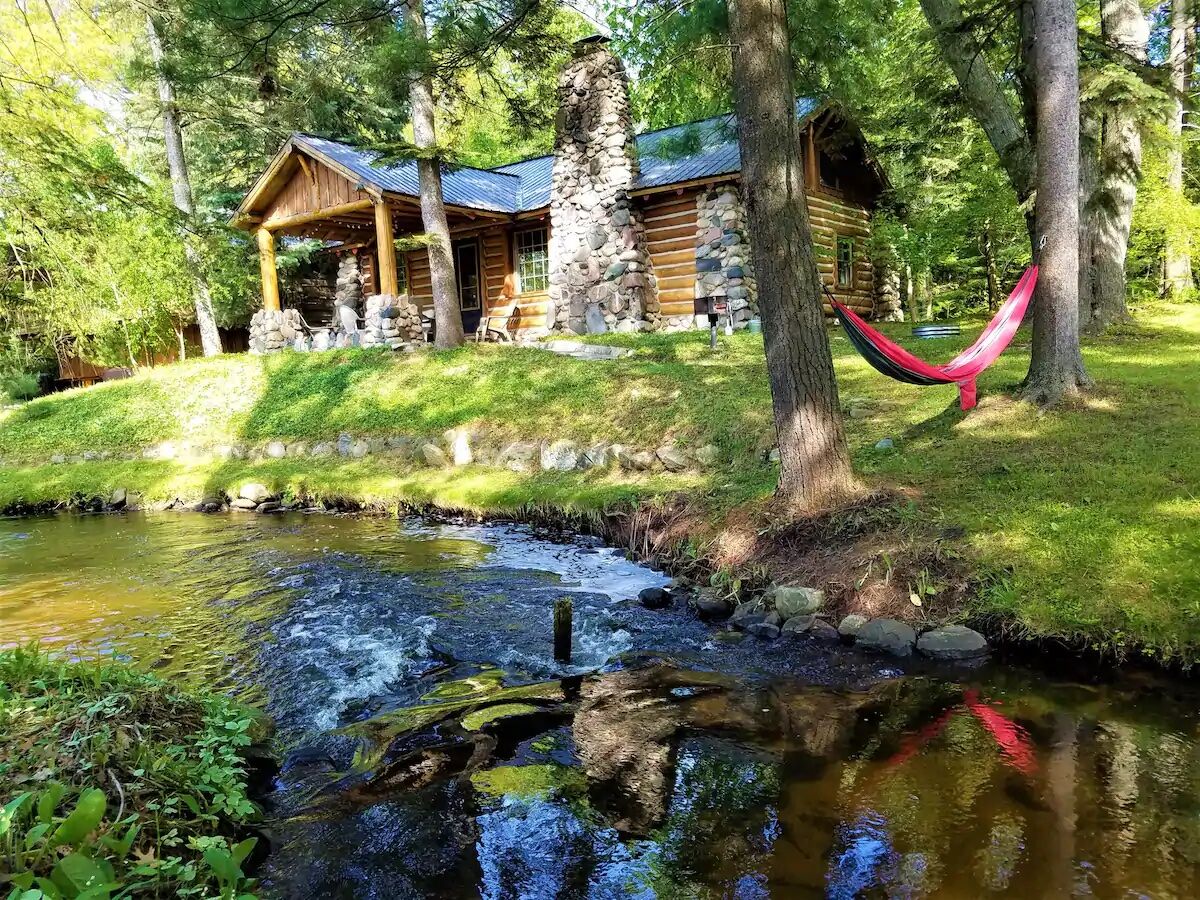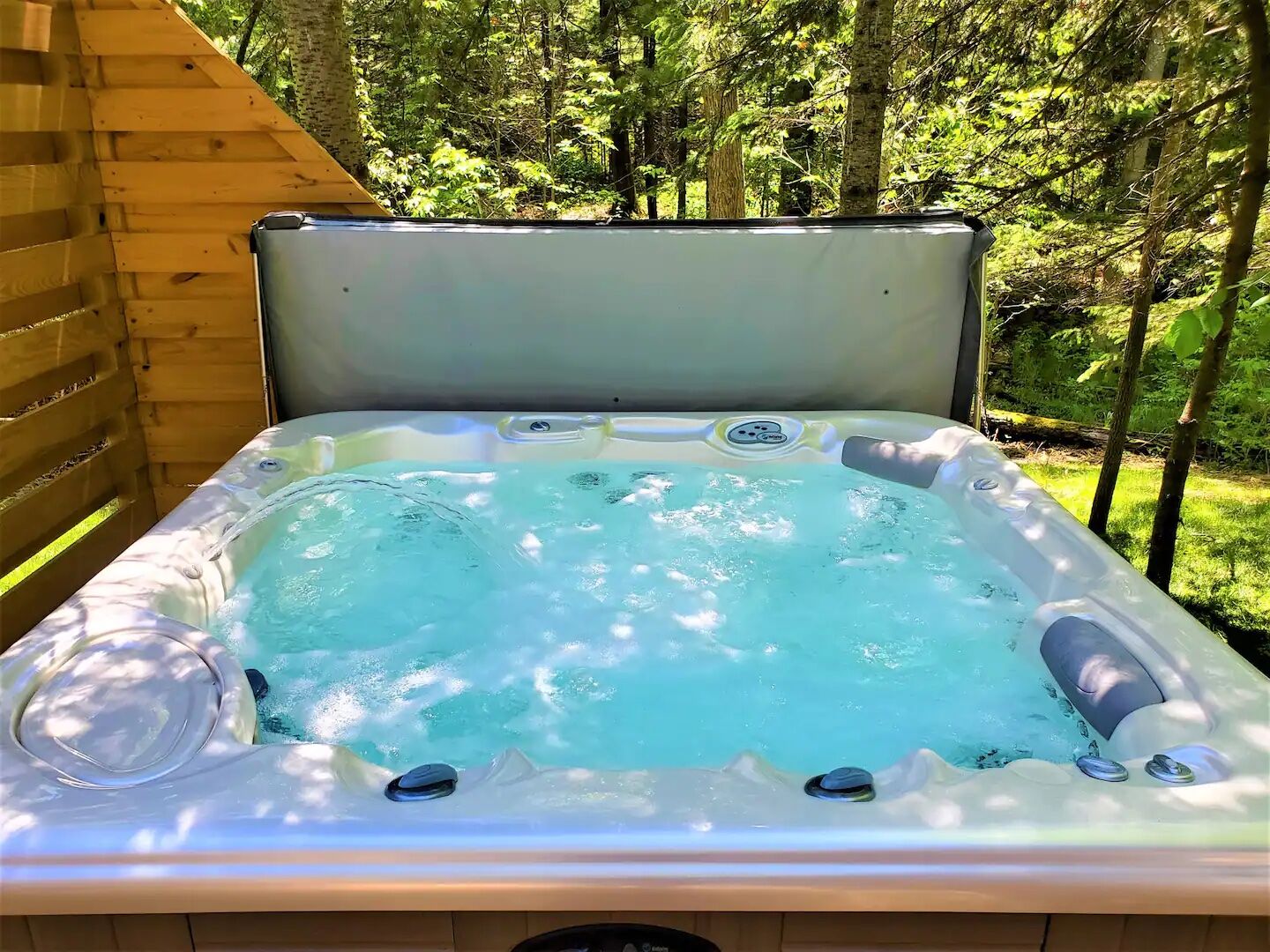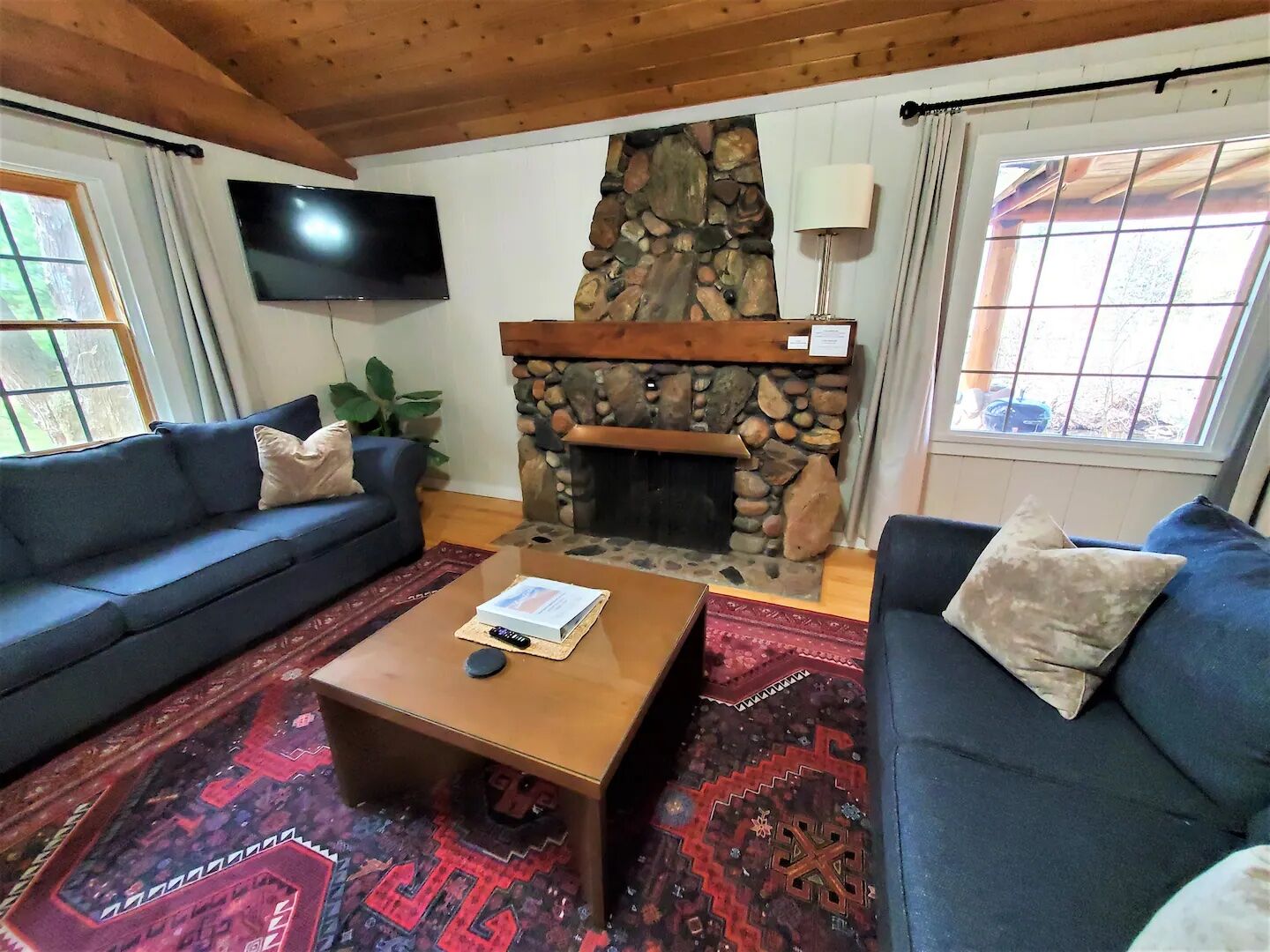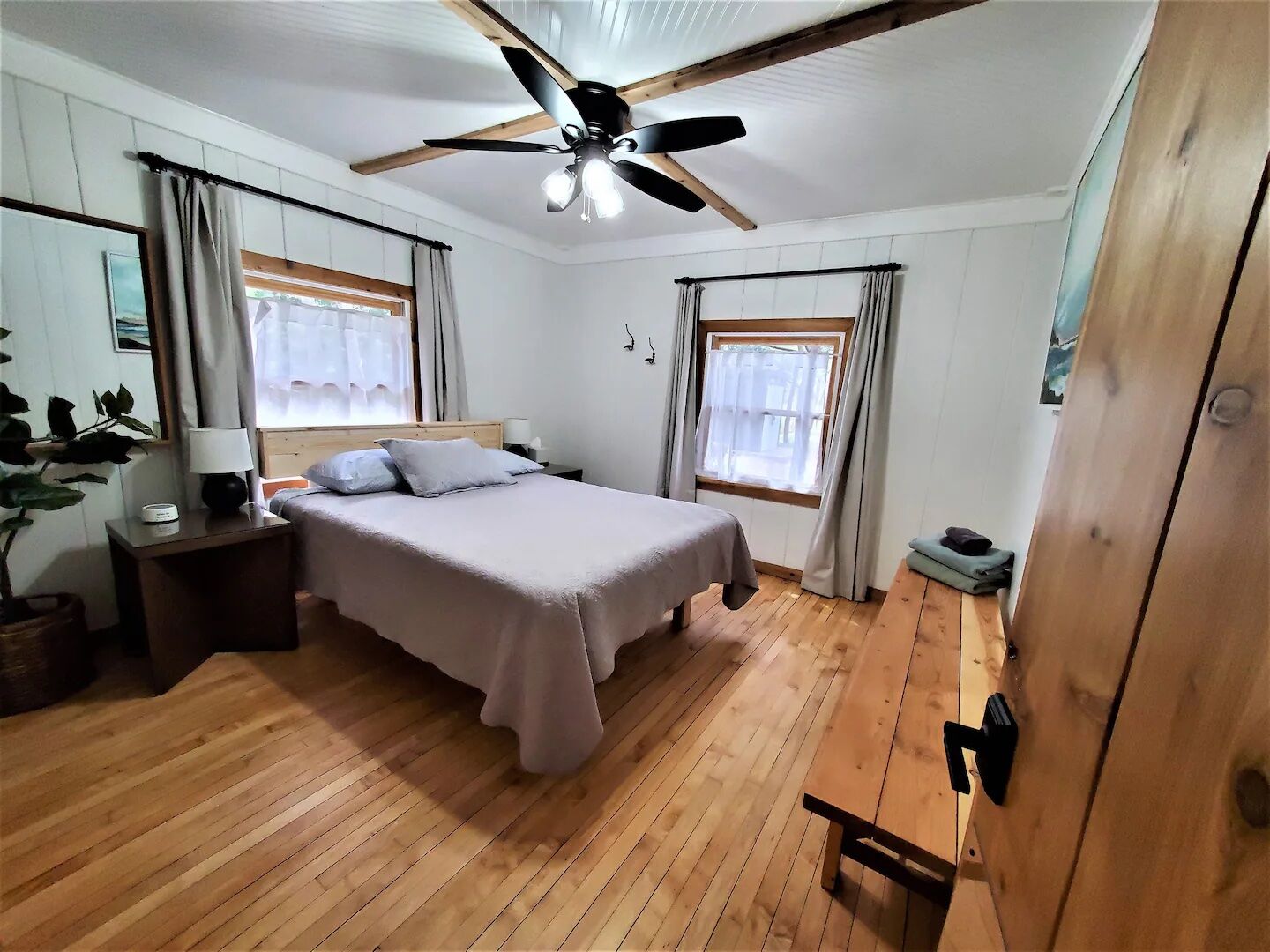 Convenient for Traverse City and the airport, this awesome cabin is also handy for hitting the beach of East Bay – it's a couple of minutes from your back porch. This Michigan Airbnb with hot tub is suitably sited for tackling the TART Trail, planning a spot of kayaking, or tour the wineries. The rental interiors are beautifully presented with special attention lavished on quality and comfort.
Four guests, two bedrooms
Price: $490 per night
Dreamy secluded luxury in Traverse City – The Snug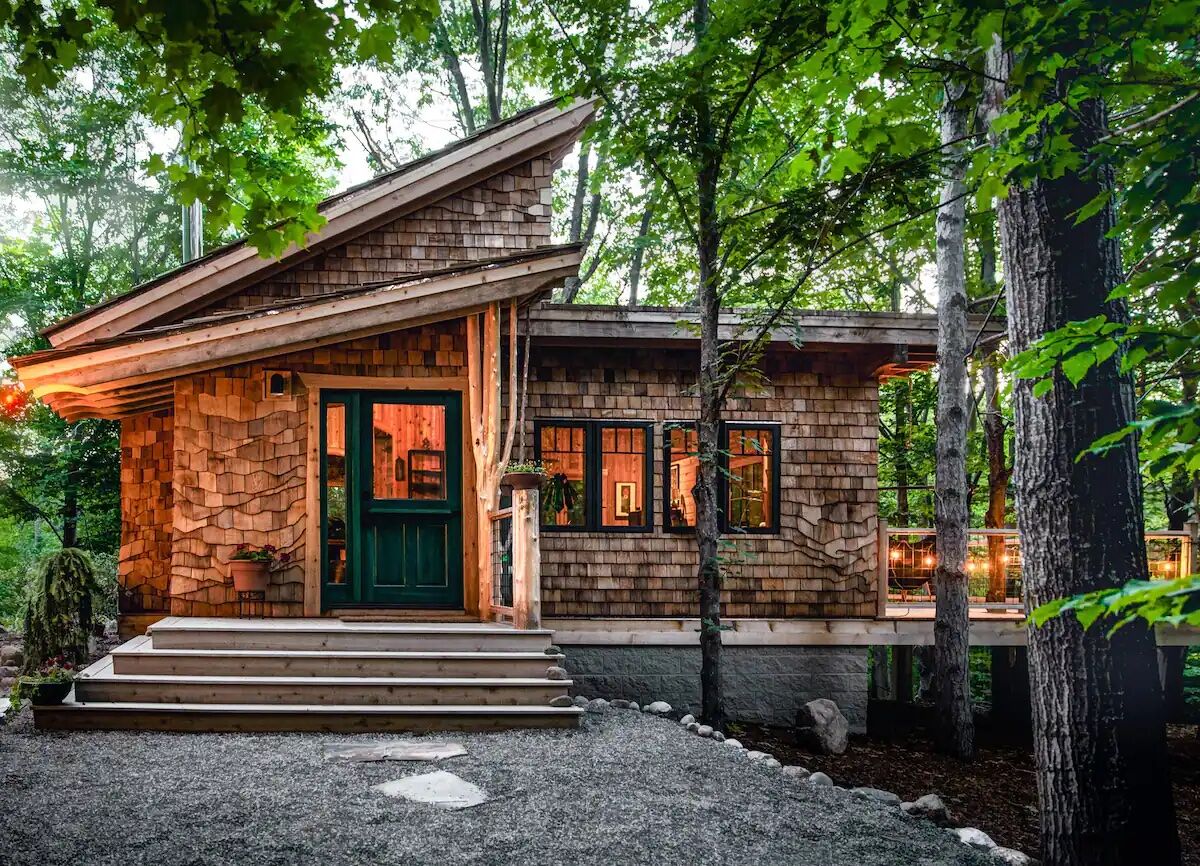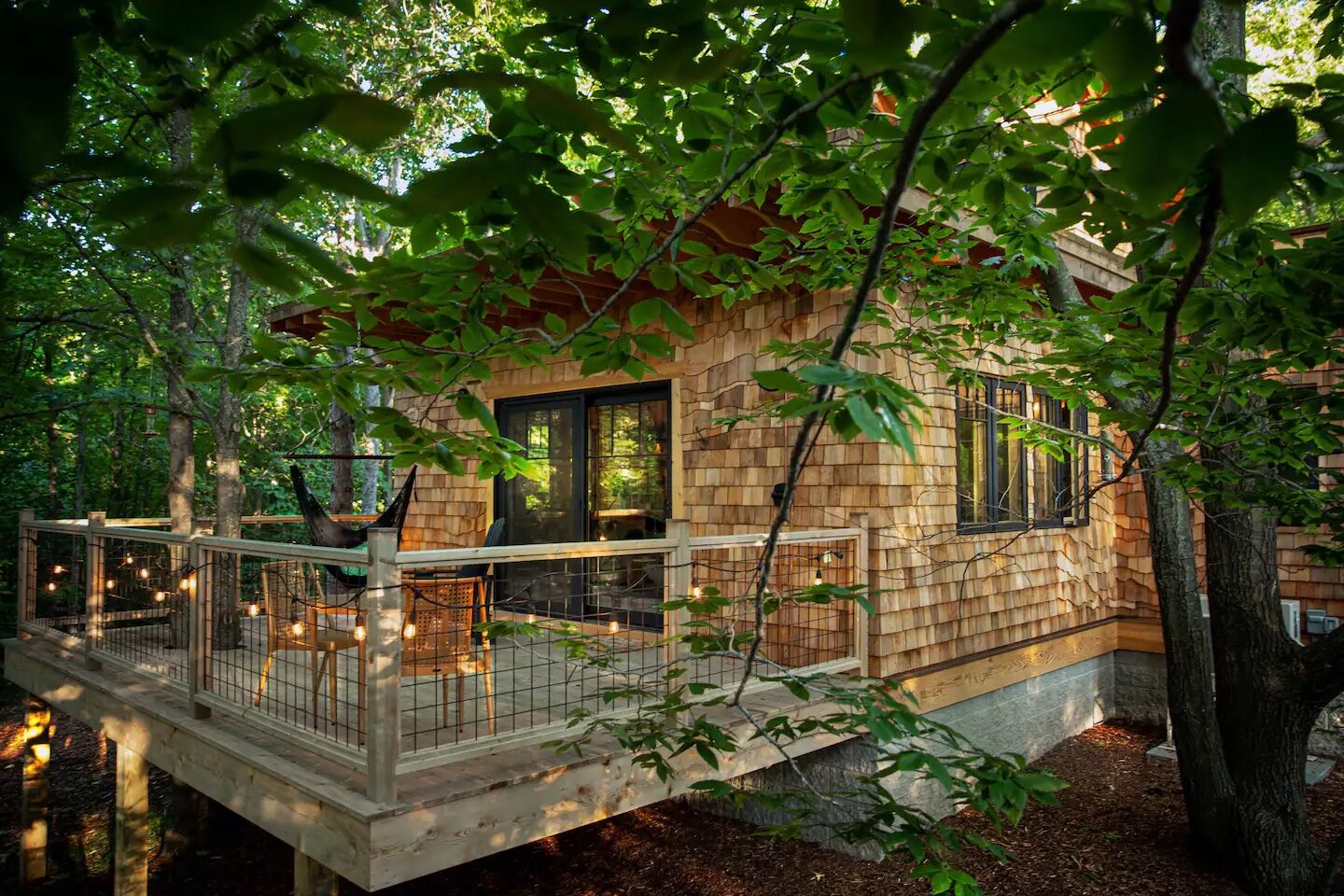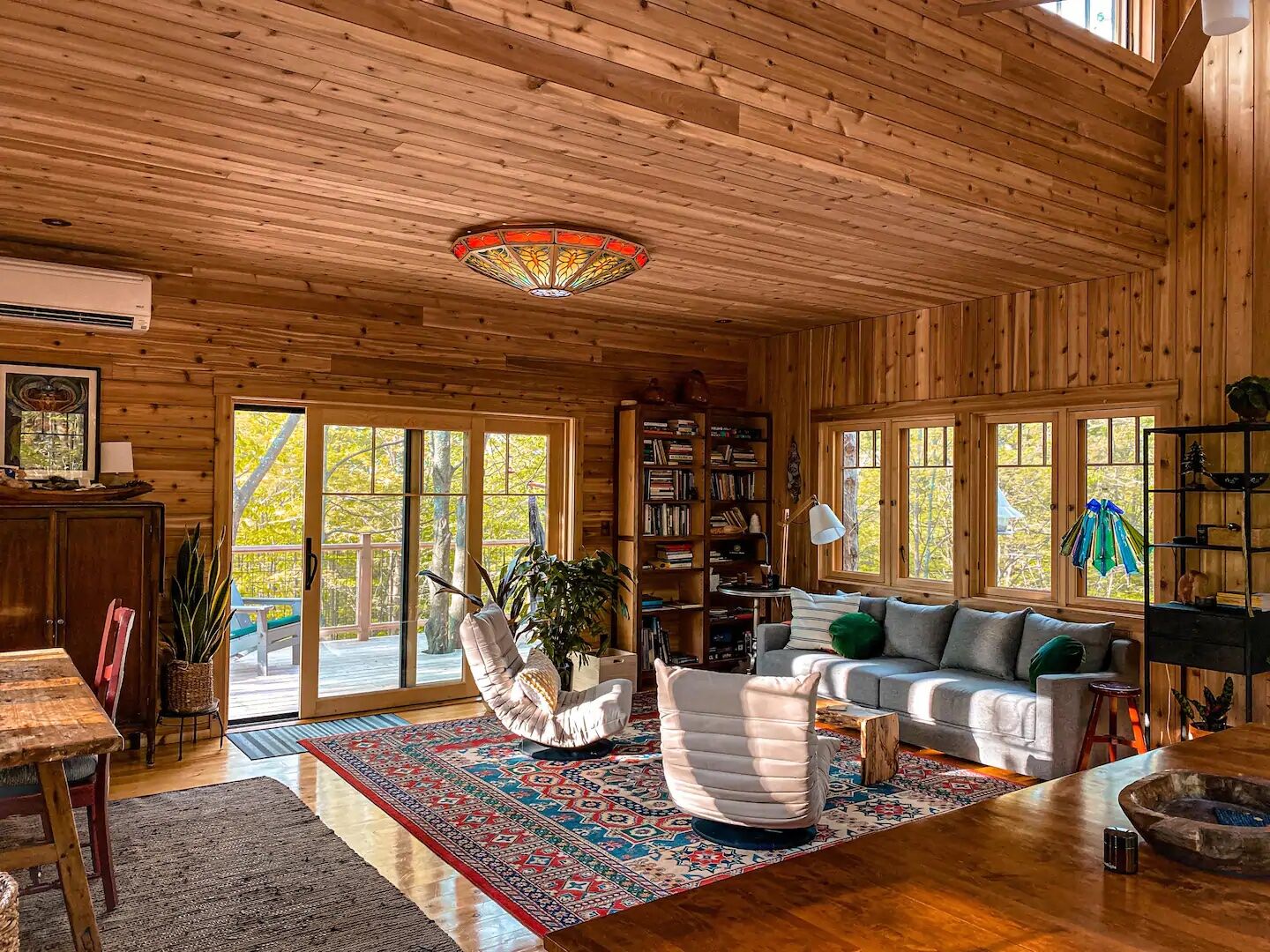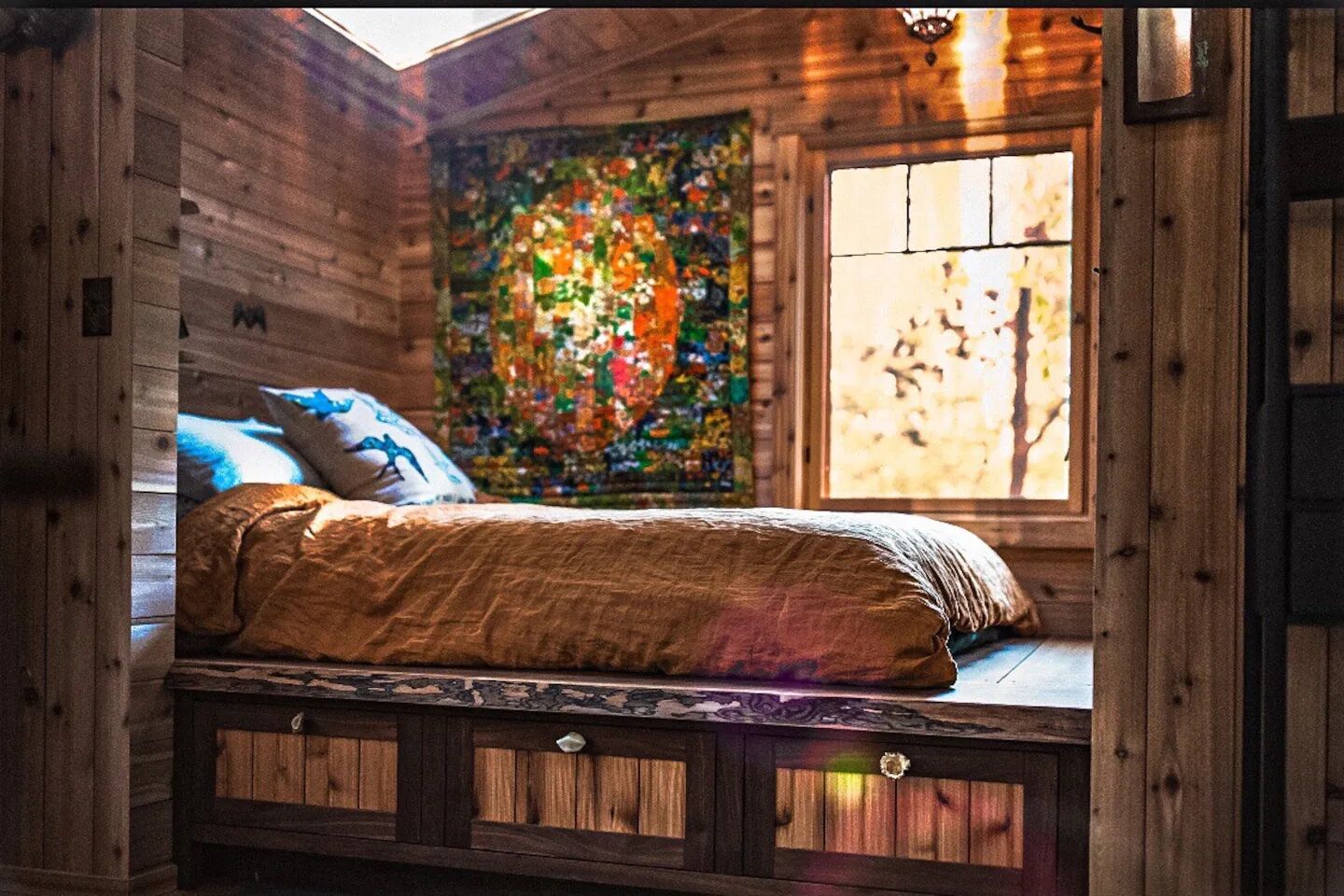 A true work of art, this handcrafted Michigan cabin is made of cedar and furnished with organic materials and the work of local craftspeople. Who knows, the vintage desk with a view of the forest might even stir your own creativity. An ever-growing library is there for calm afternoons while a skylight over the bed will send you soundly off to the land of nod.
Two guests, one bedroom
Price: $490 per night
Airbnb Cheboygan rentals
Scenic Lake Huron beachfront with sauna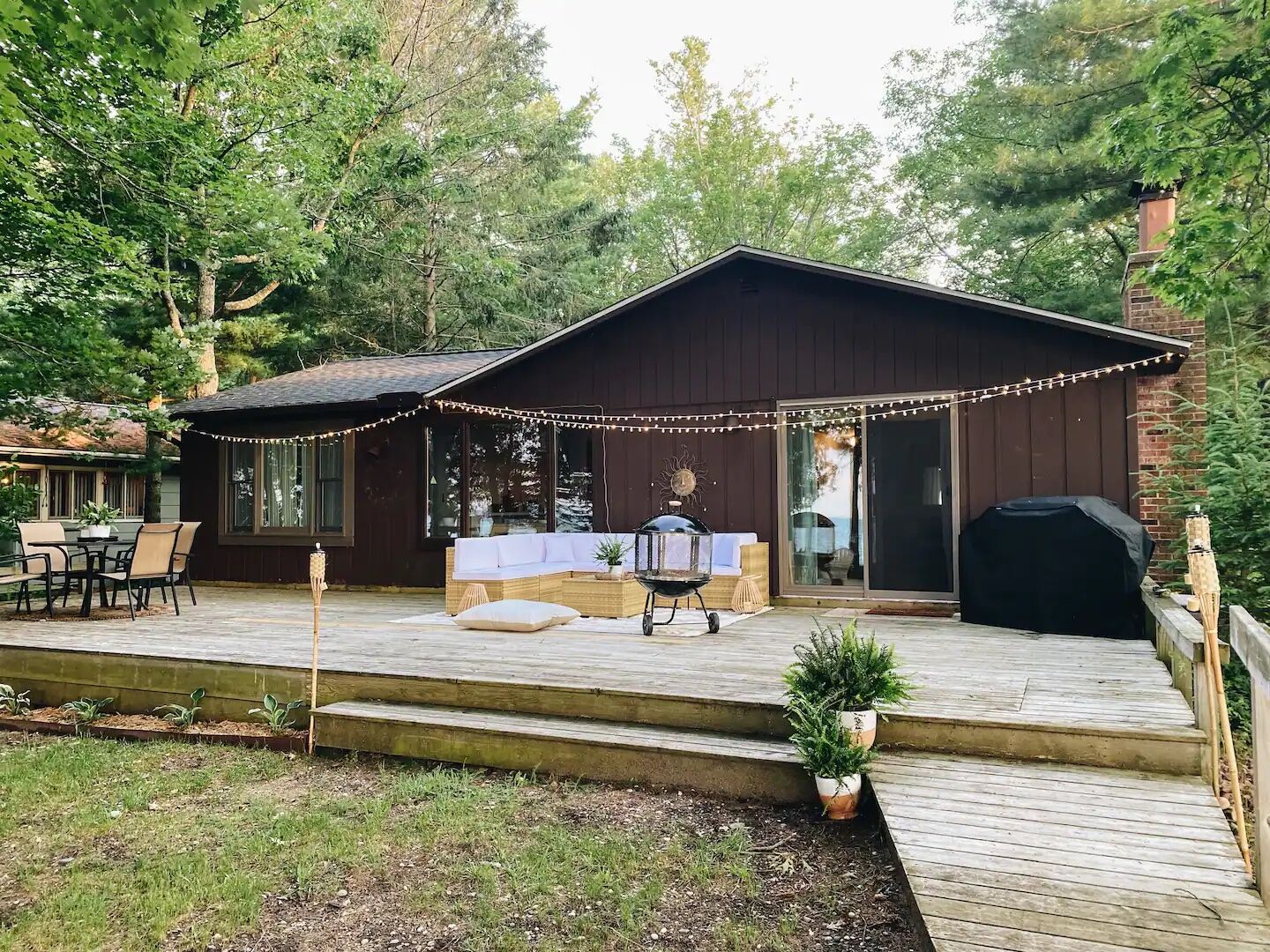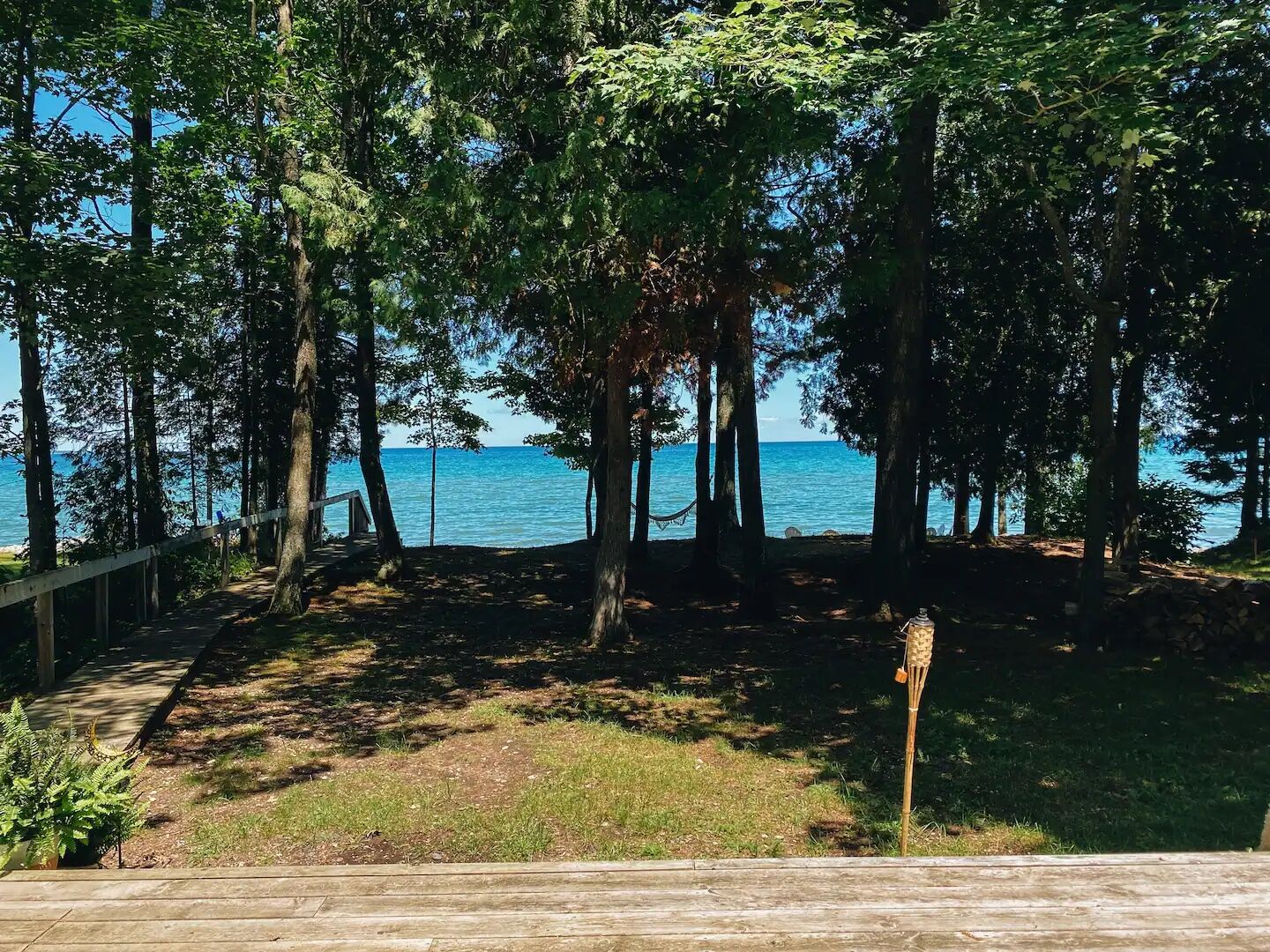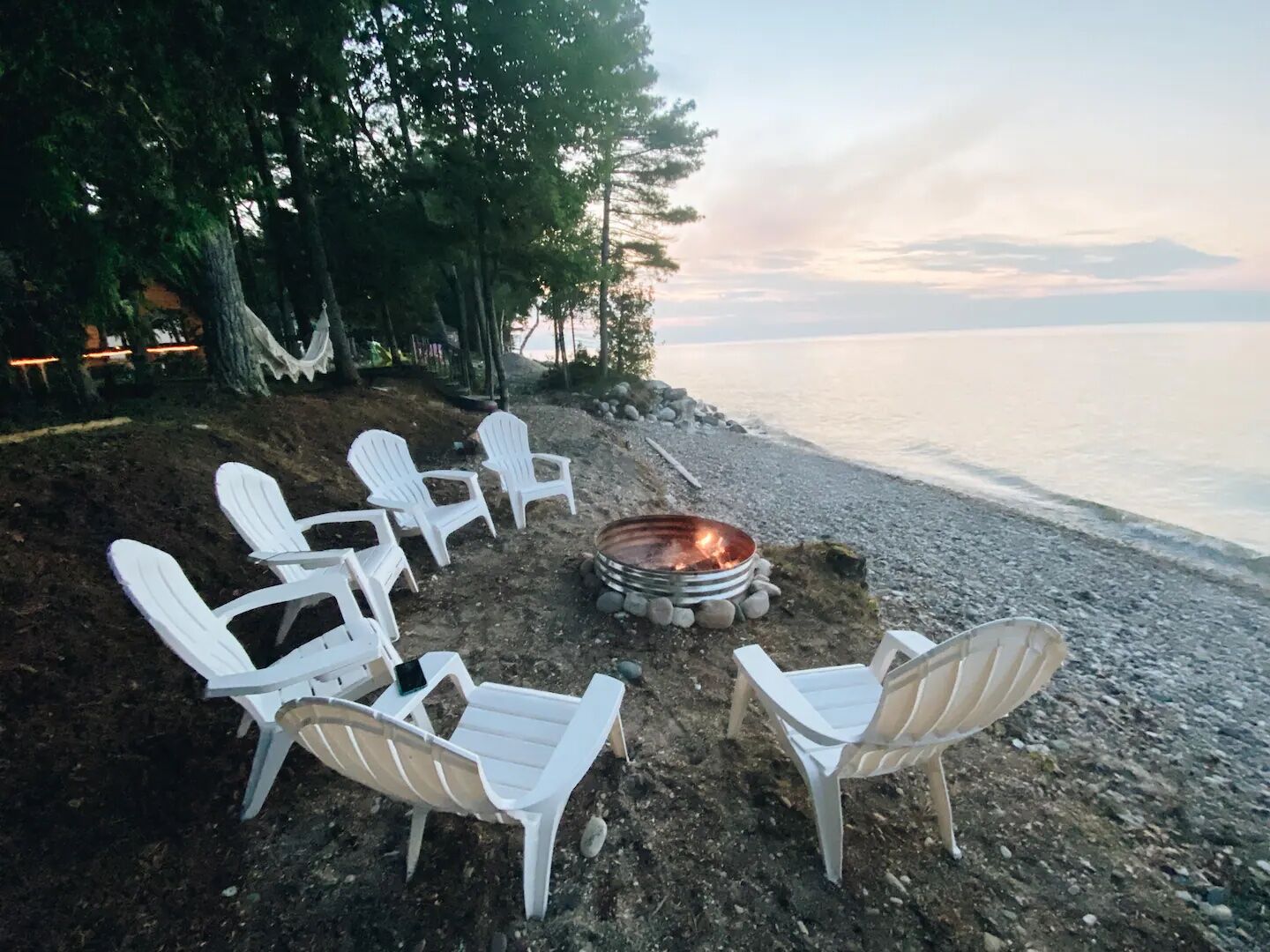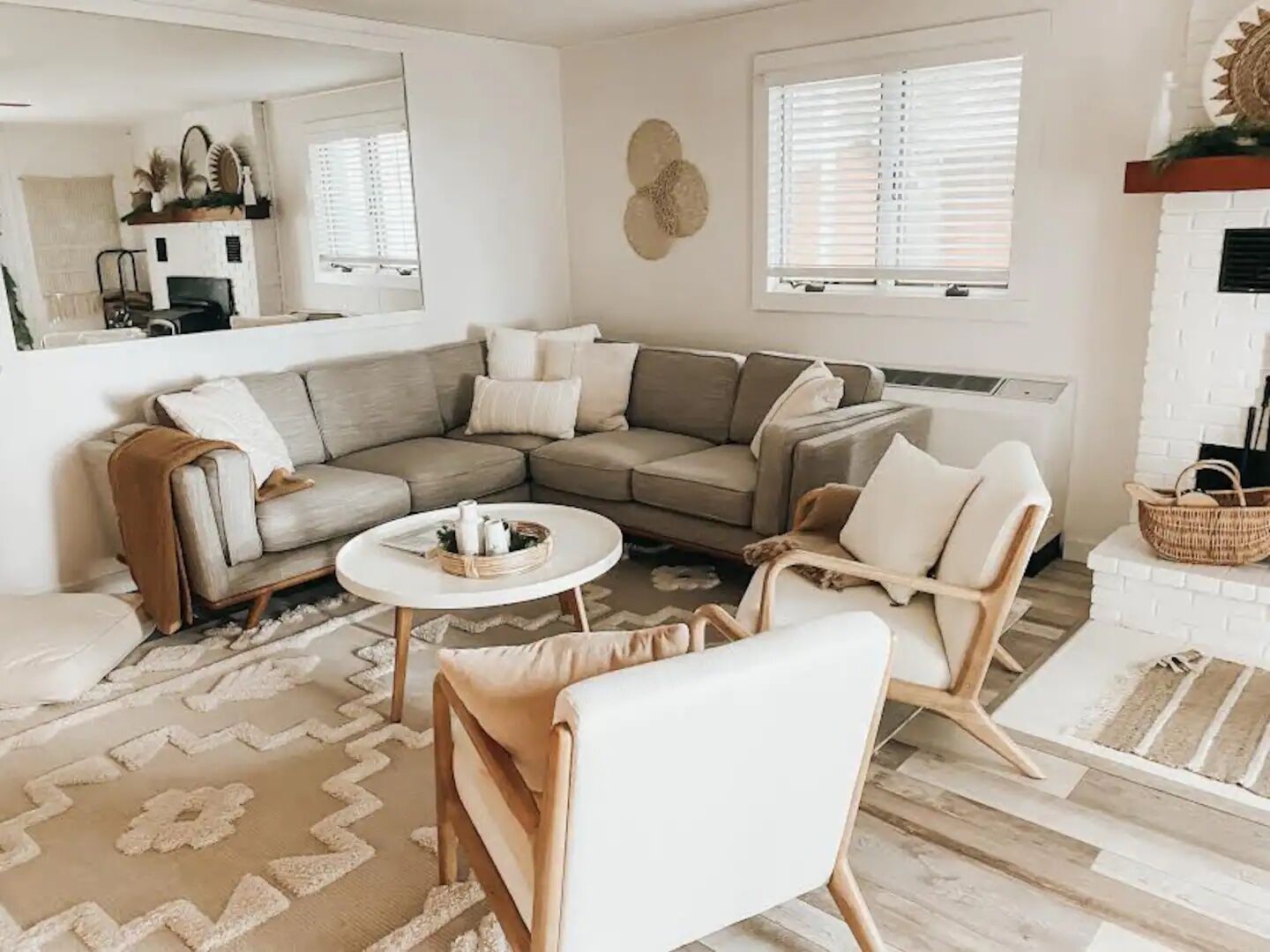 After a day on the trails or water, this Airbnb Northern Michigan rental with a sauna is exactly what your muscles need. Interiors are artfully furnished with a minimalist yet comfortable style, placing the emphasis on the outdoors. Your backyard meets the waters of Lake Huron with ample seating to capitalize on the views.
Eight guests, four bedroomsPrice: $300 per night
What did you think of this story?