These Ocean City Airbnbs Let Live Your Best Maryland Beach Life
With 10 miles of sandy beach on offer, Ocean City, Maryland, is one of the nation's favorite seaside resorts. The OC Boardwalk hums with tempting food shacks, amusements, and kooky sculptures. Stretching out between the Atlantic Ocean and Isle of Wight Bay, conditions are ripe for surfing, kayaking, and swimming.
Accommodation speaks to all types of travelers with beachfront condos and family homes all up for grabs. You'll find your perfect Airbnb Ocean City, MD, vacation rental right here.
We hope you love the Airbnb Ocean City, Maryland, stays we recommend! Just so you know, Matador may collect a small commission from the links on this page if you decide to book a stay. Listed prices are accurate as of the time of publication.
Boardwalk & Midtown Airbnb Ocean City, MD
Edgewater Escape – bayfront condo with private porch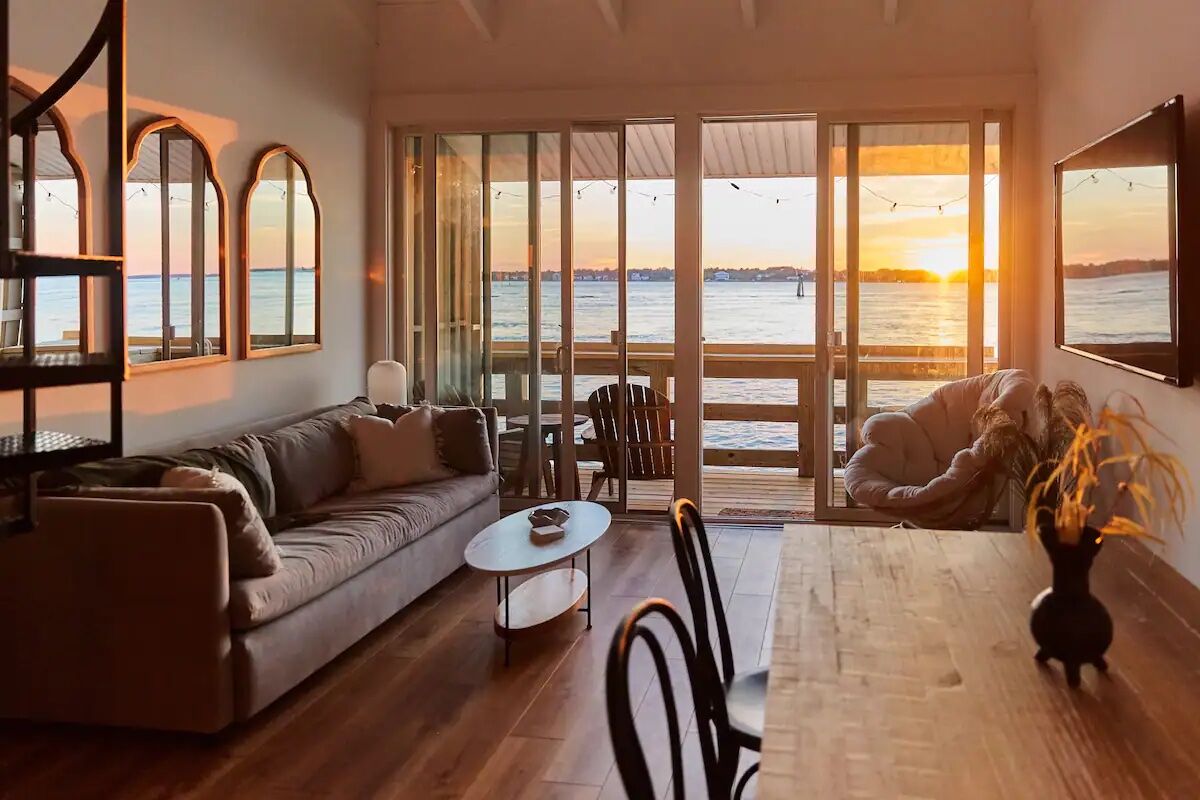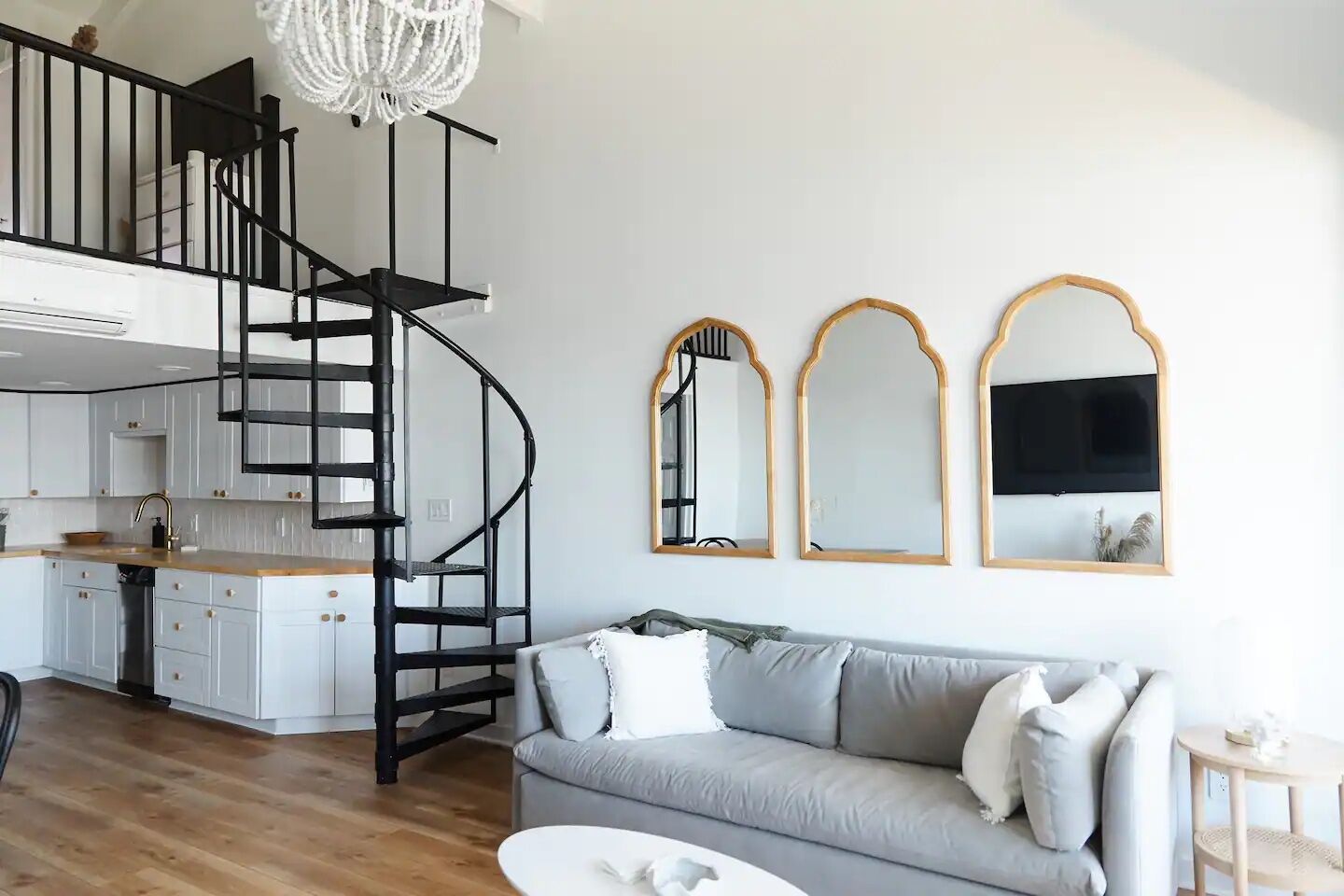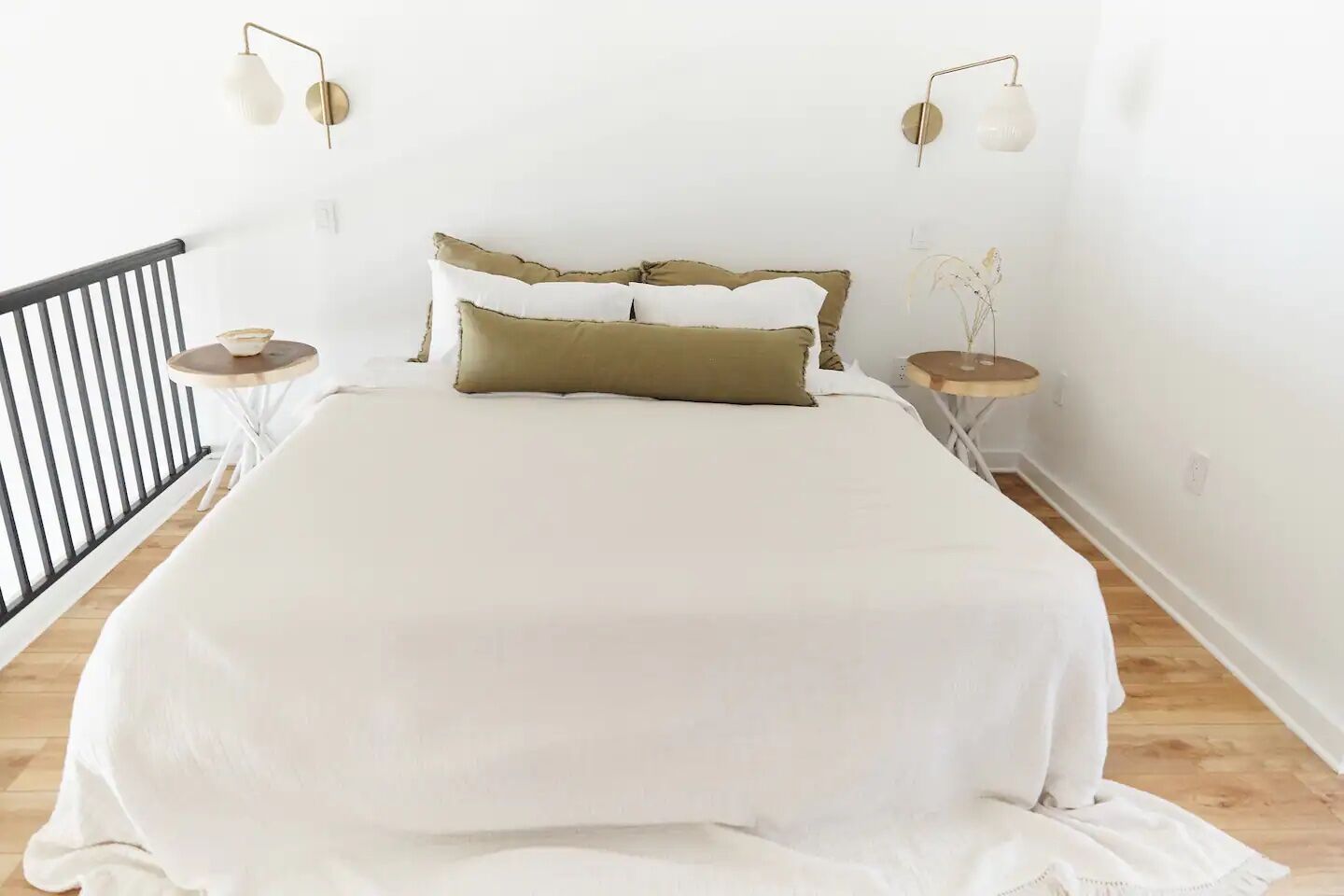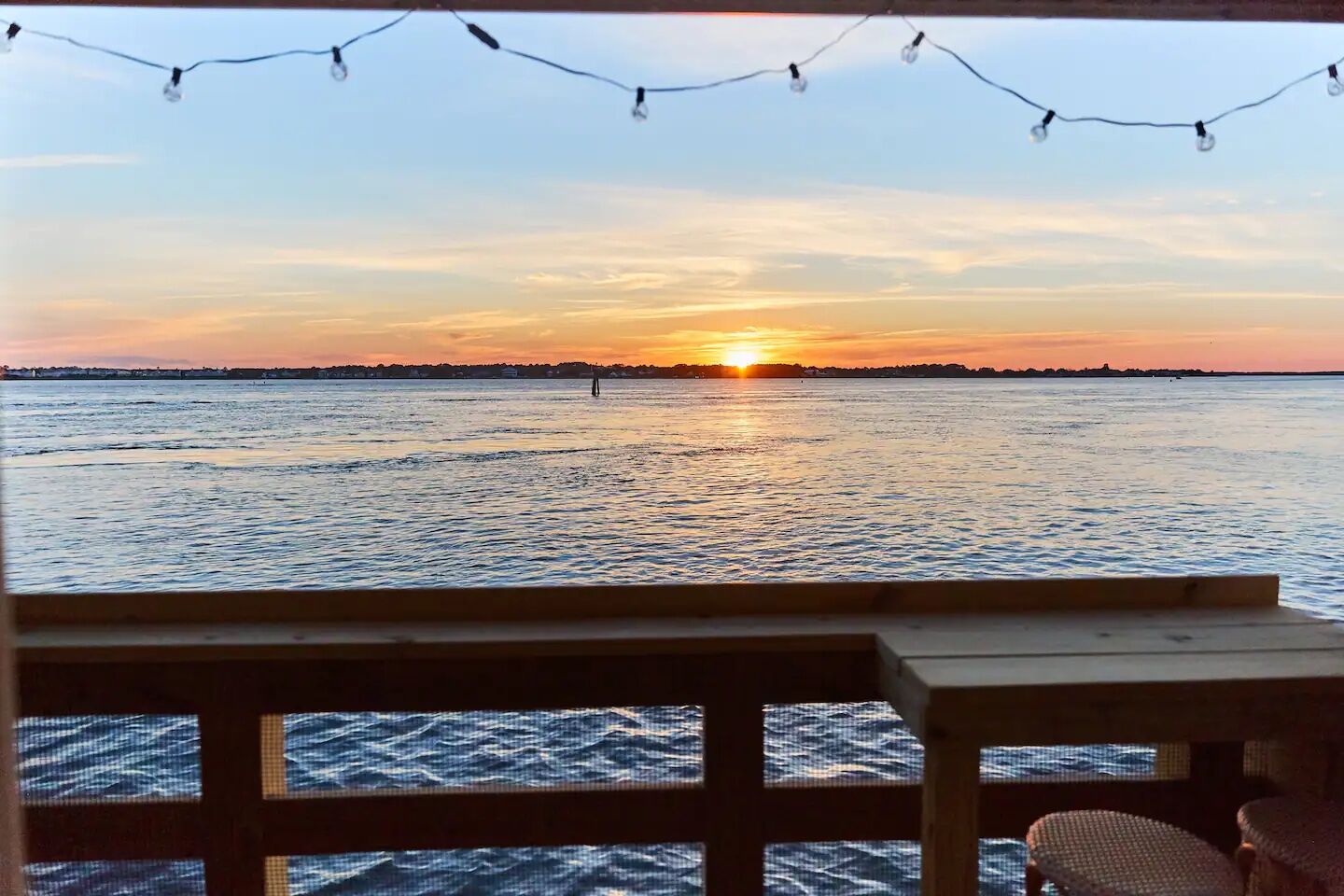 Constructed during the 1960s, this oceanfront condo block hangs over the bay and is suggestive of the "castaway experience". This split-level Airbnb Ocean City, MD vacation home is linked by an ornate spiral balcony with retro furnishings adding to the charm. French sliding doors open out onto a knockout private porch. The beach and boardwalk are just a quarter of a mile on foot meaning you get the ideal combination of convenience and quiet.
Four guests, one bedroom
Price: $315 per night
Sunset fishing paradise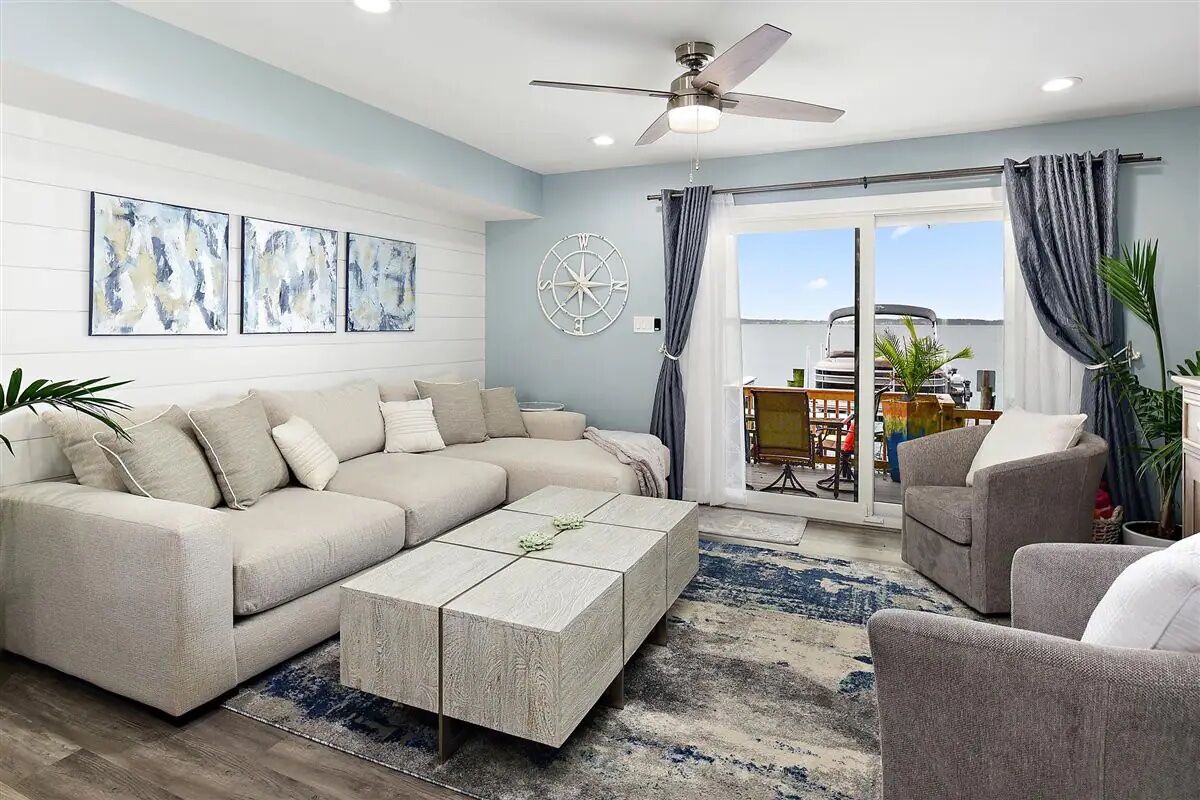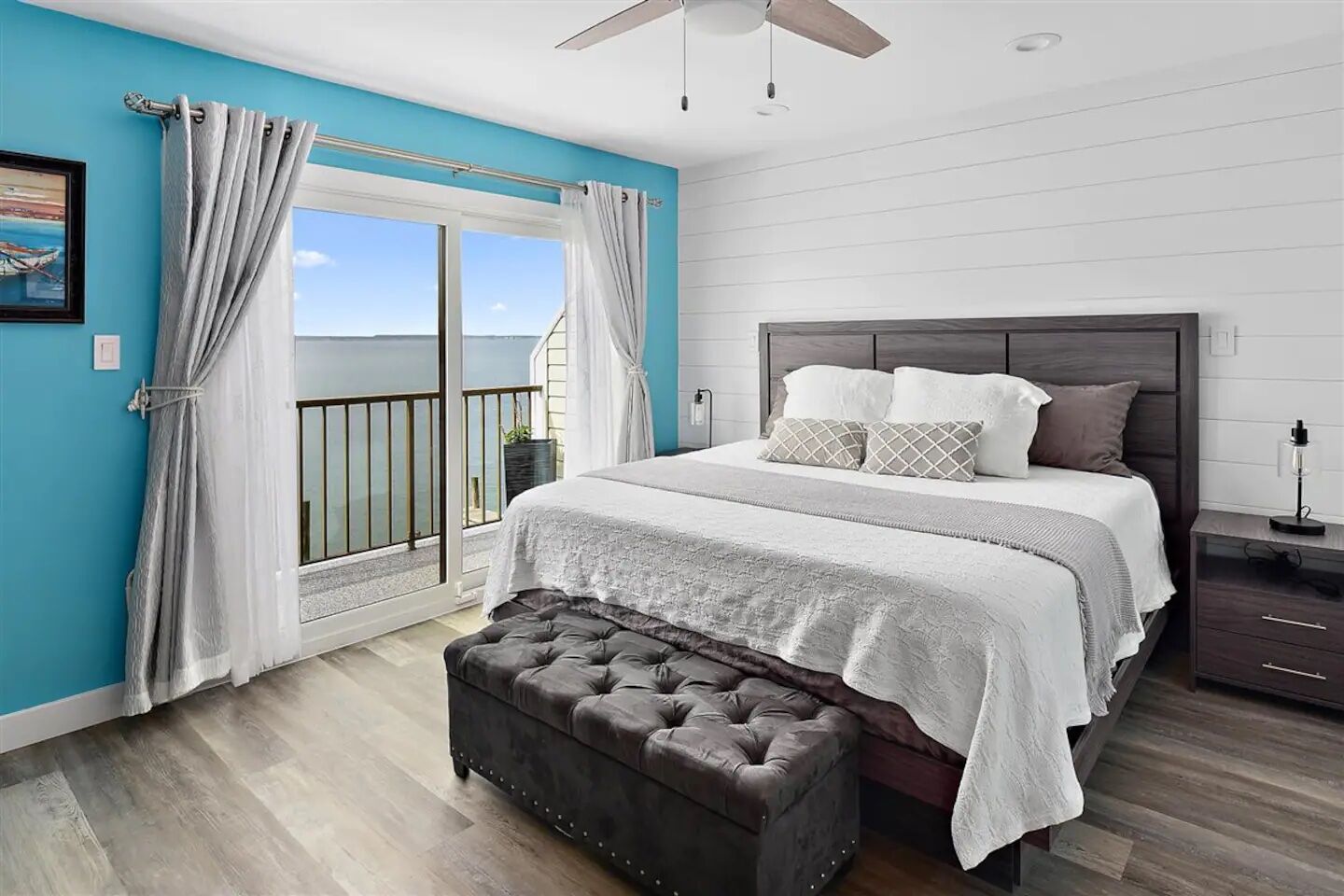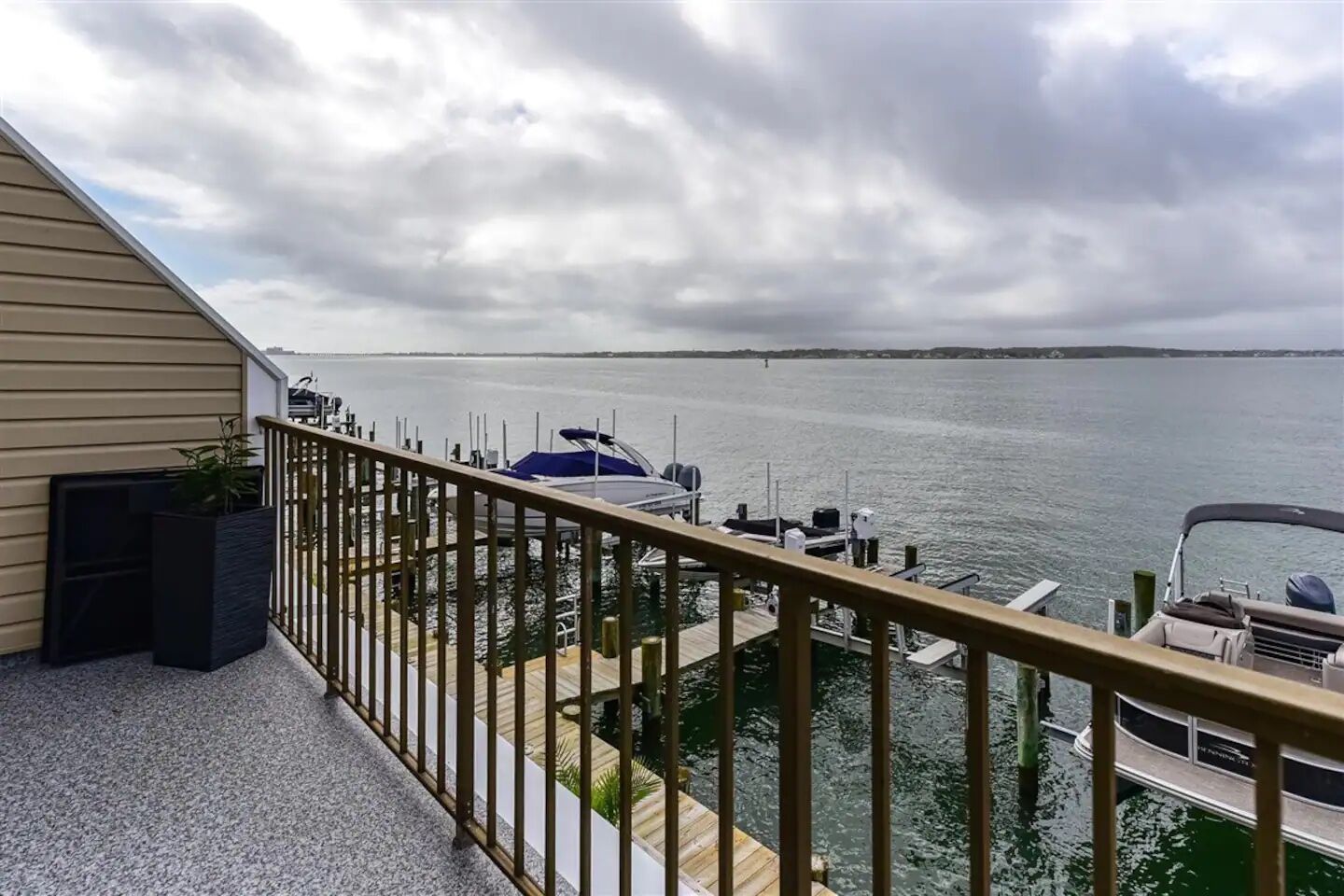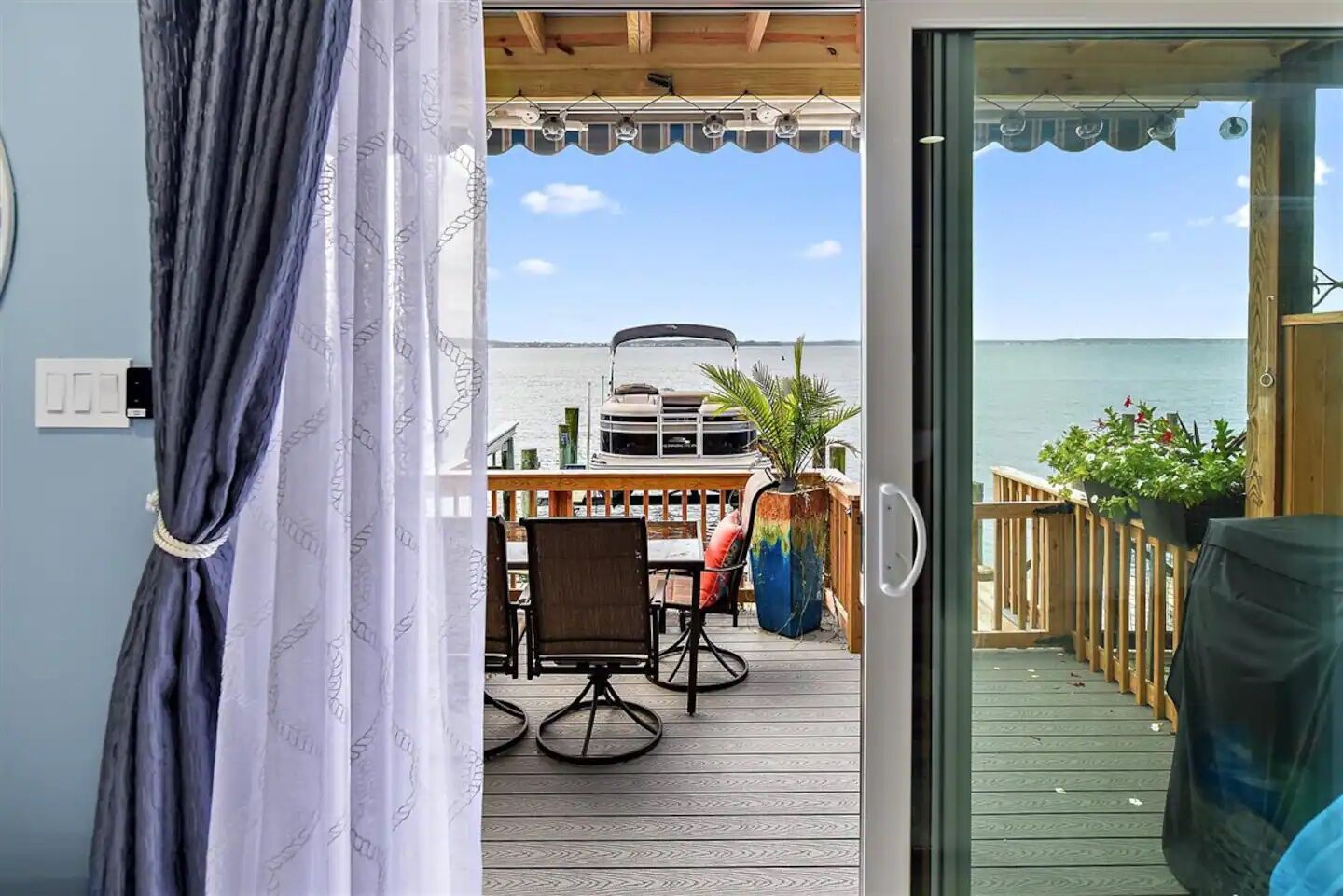 This seriously swanky oceanfront Ocean City MD Airbnb townhouse with a private dock will appeal to fishers. Ask the host for the lowdown on the local spots and for advice on renting a boat. At the same time, a swim platform is handy for those with kayaks, paddle boards, and strong swimmers. Three full bathrooms come with oversized showers while elegant artworks adorn the house.
Eight guests, three bedrooms
Price: $600 per night
Direct oceanfront townhouse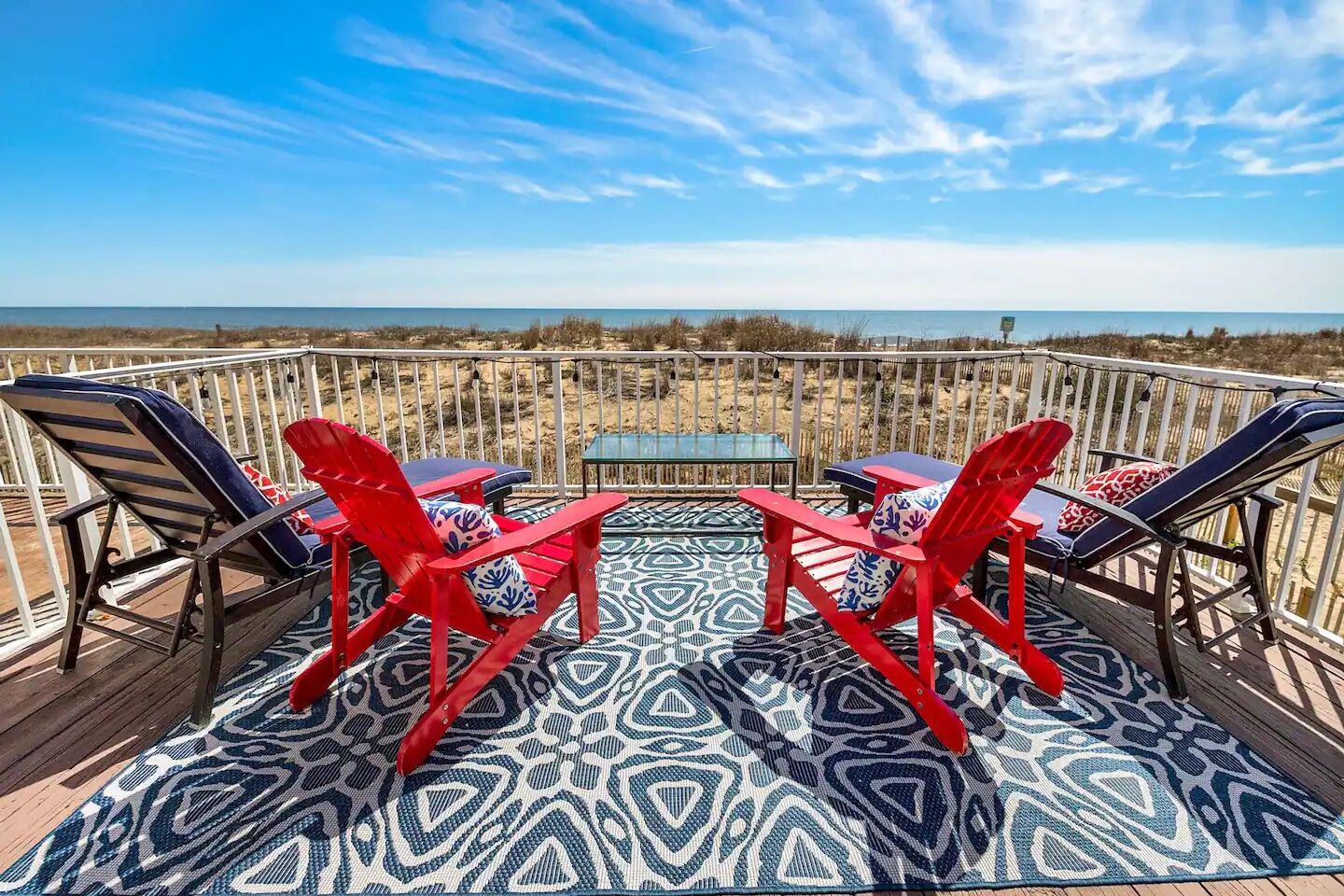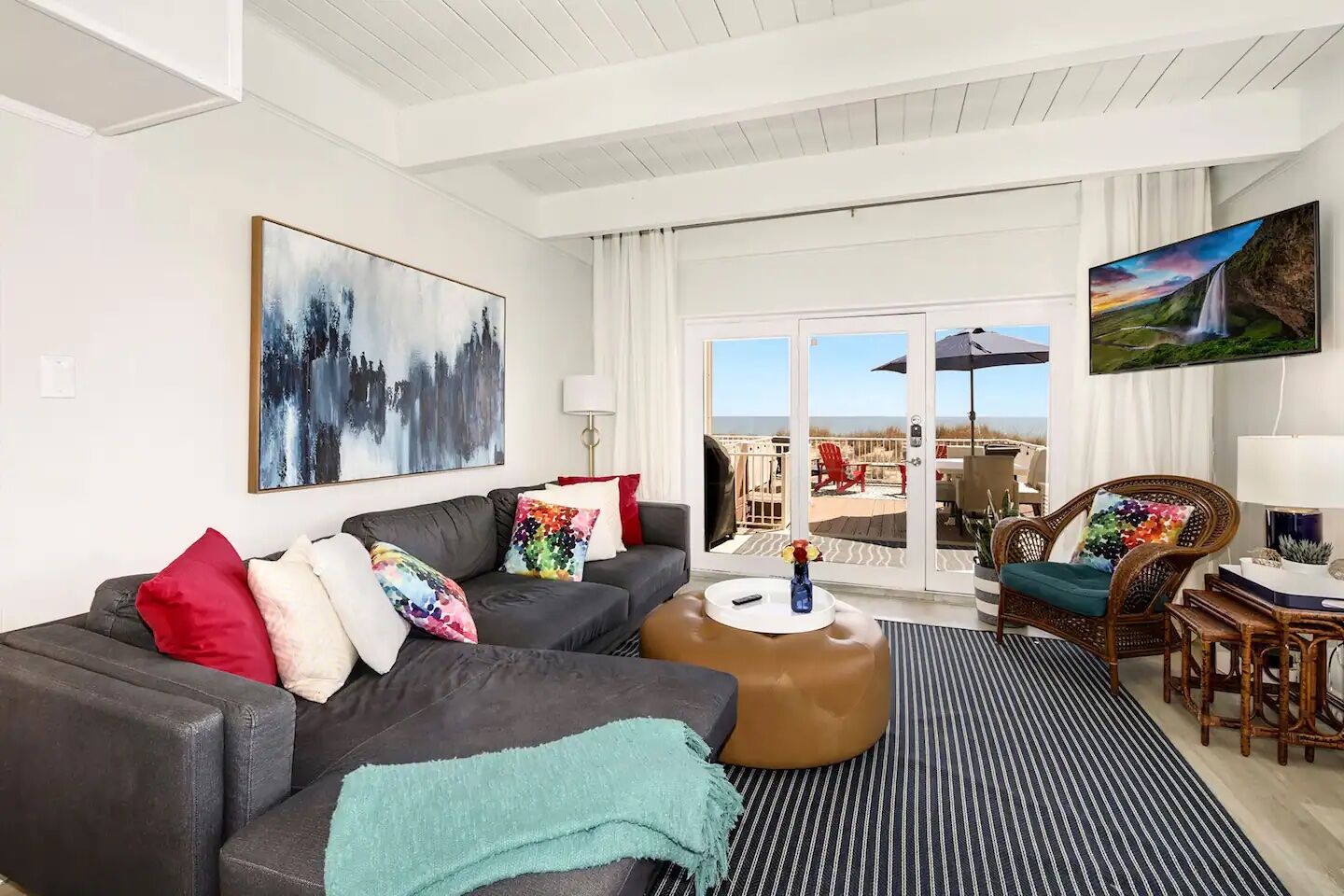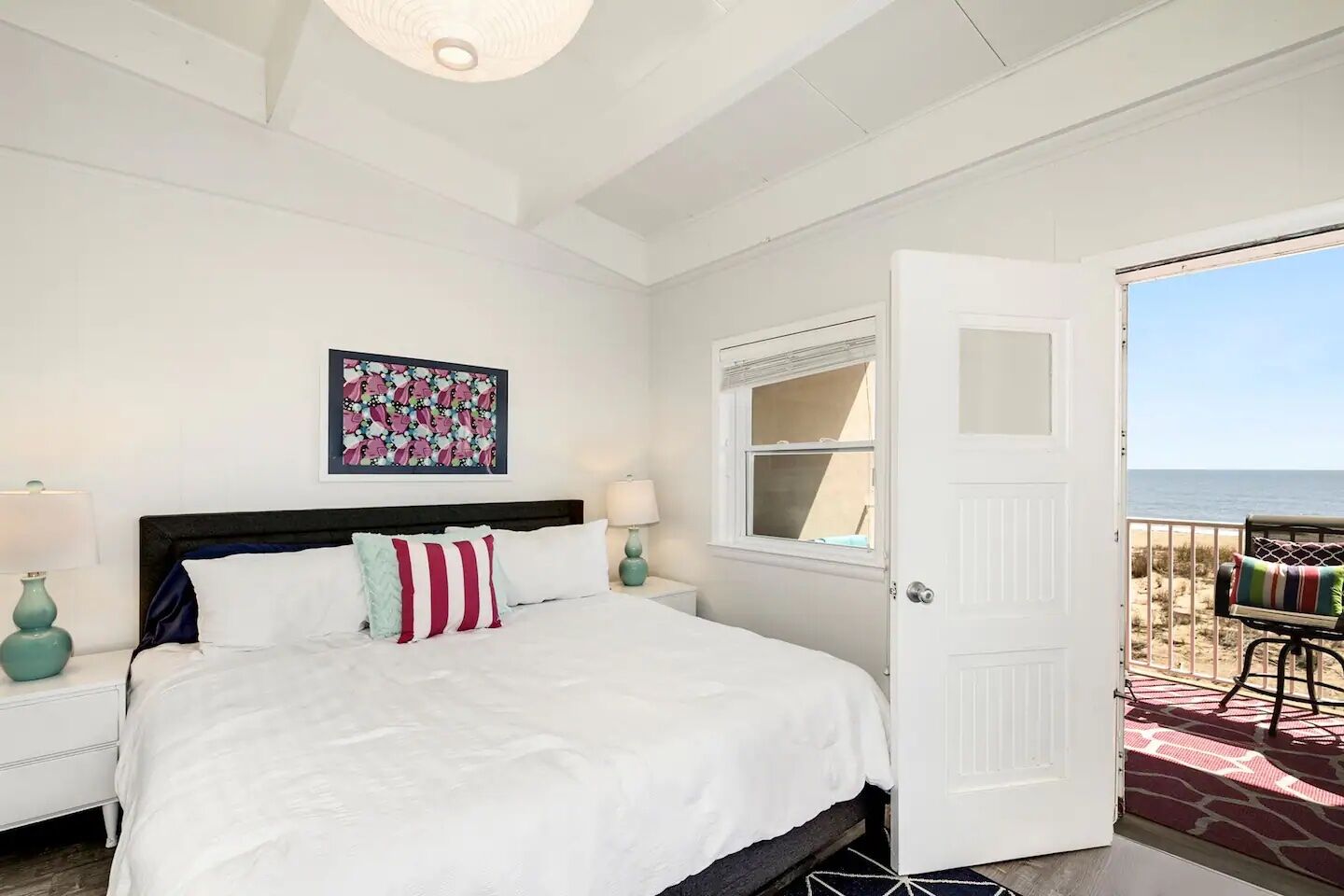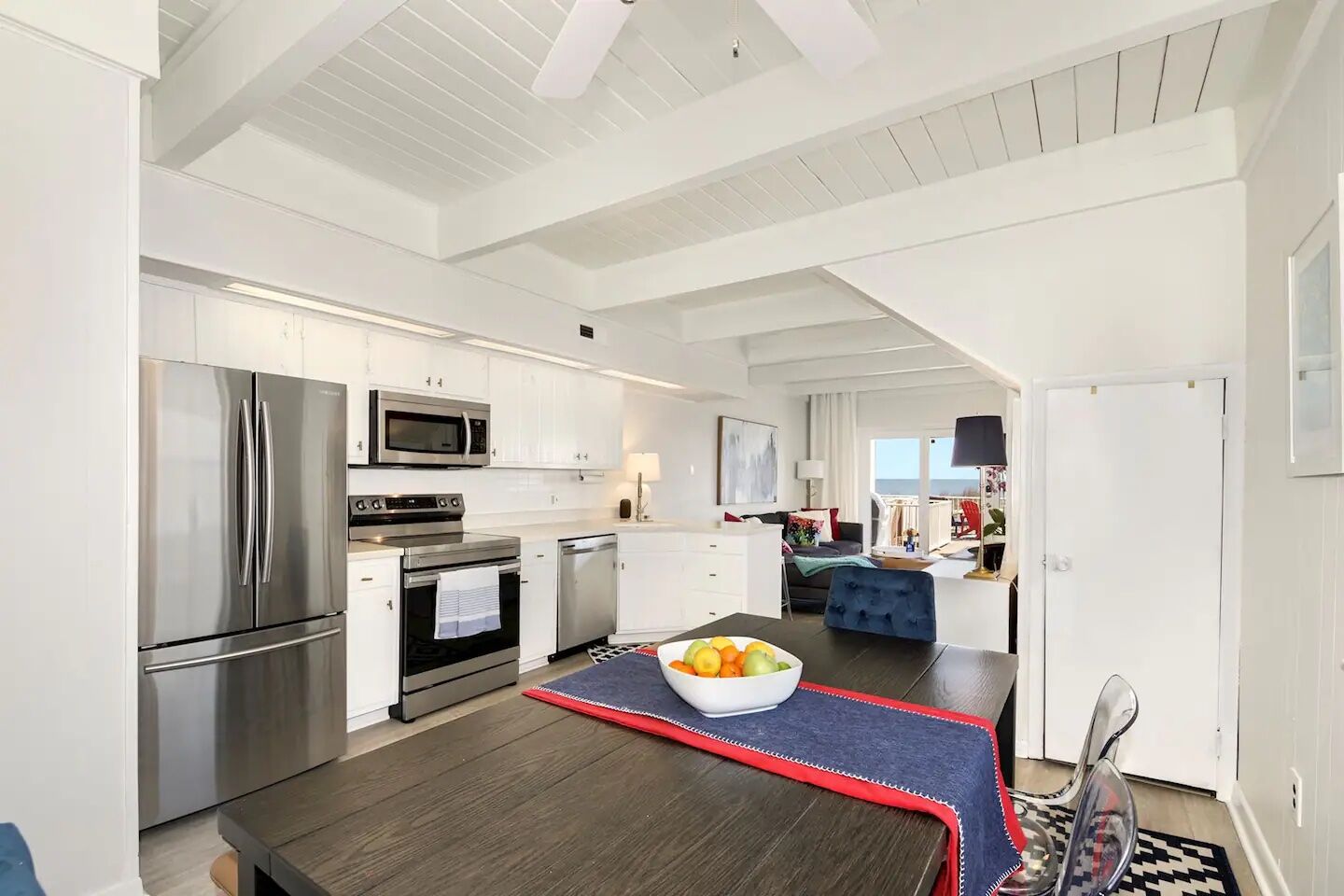 This awesome Ocean City Airbnb beachfront home overlooks the ocean and is rounded off with a sun trap of a terrace. Follow the path and you'll be in the water in moments. A haven for surfers, this is where you'll find some of the best surf conditions in town. Interiors are appointed with modern appliances, contemporary decor, and ample space to spread out and recharge your batteries.
Ten guests, four bedrooms
Price: $850 per night
Direct bayfront home near the beach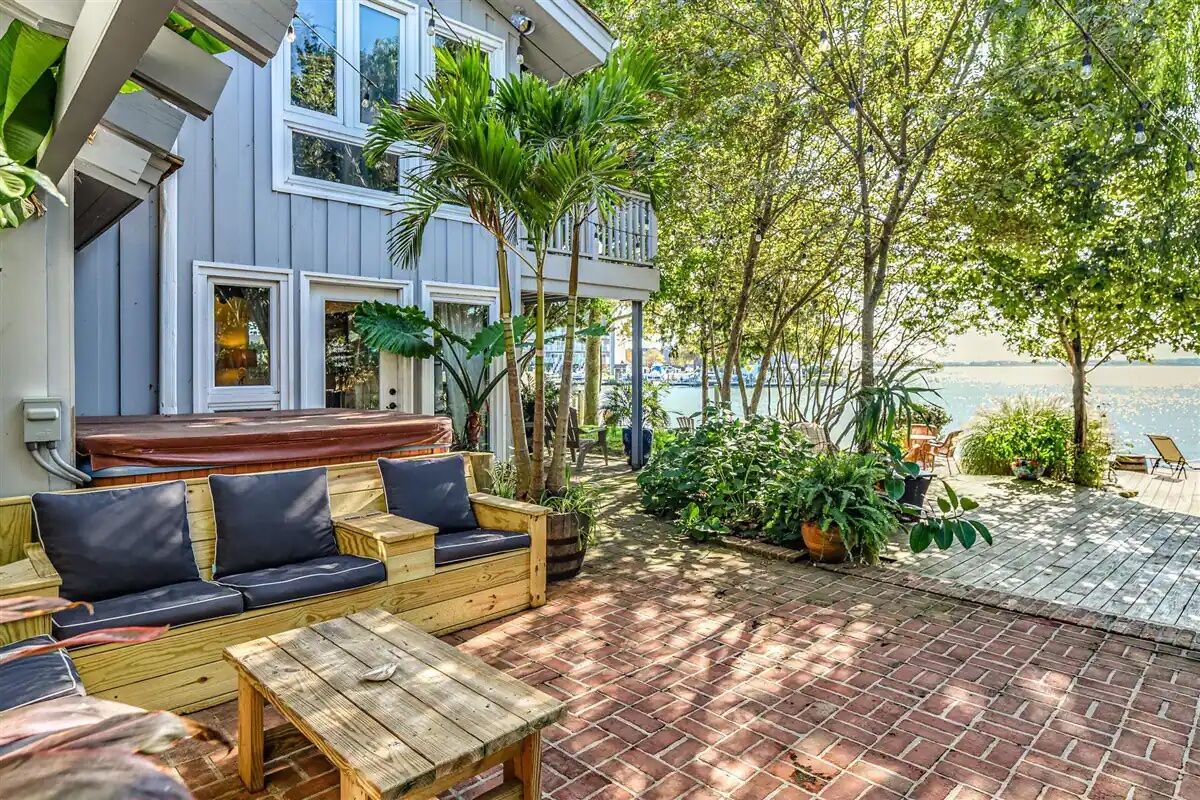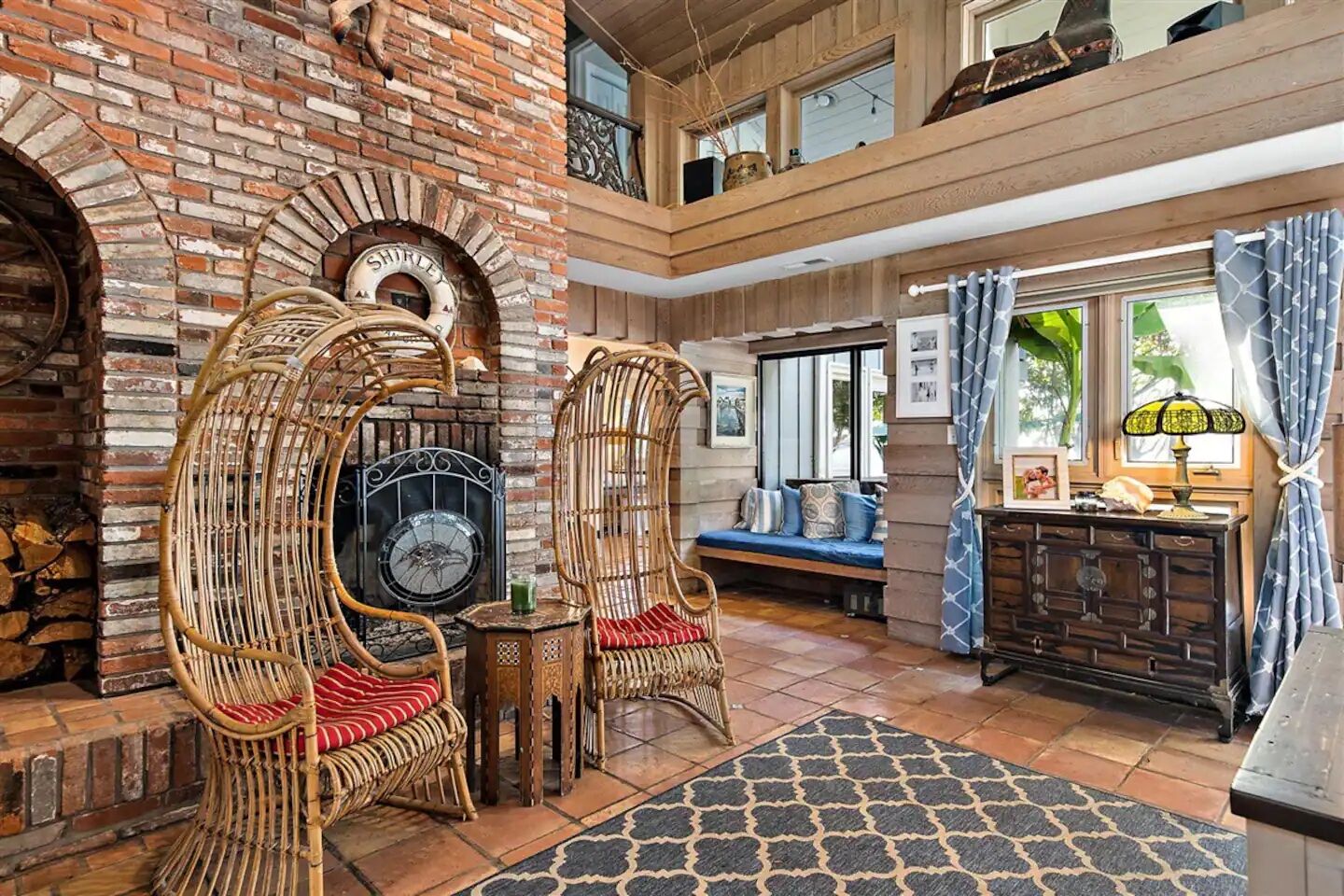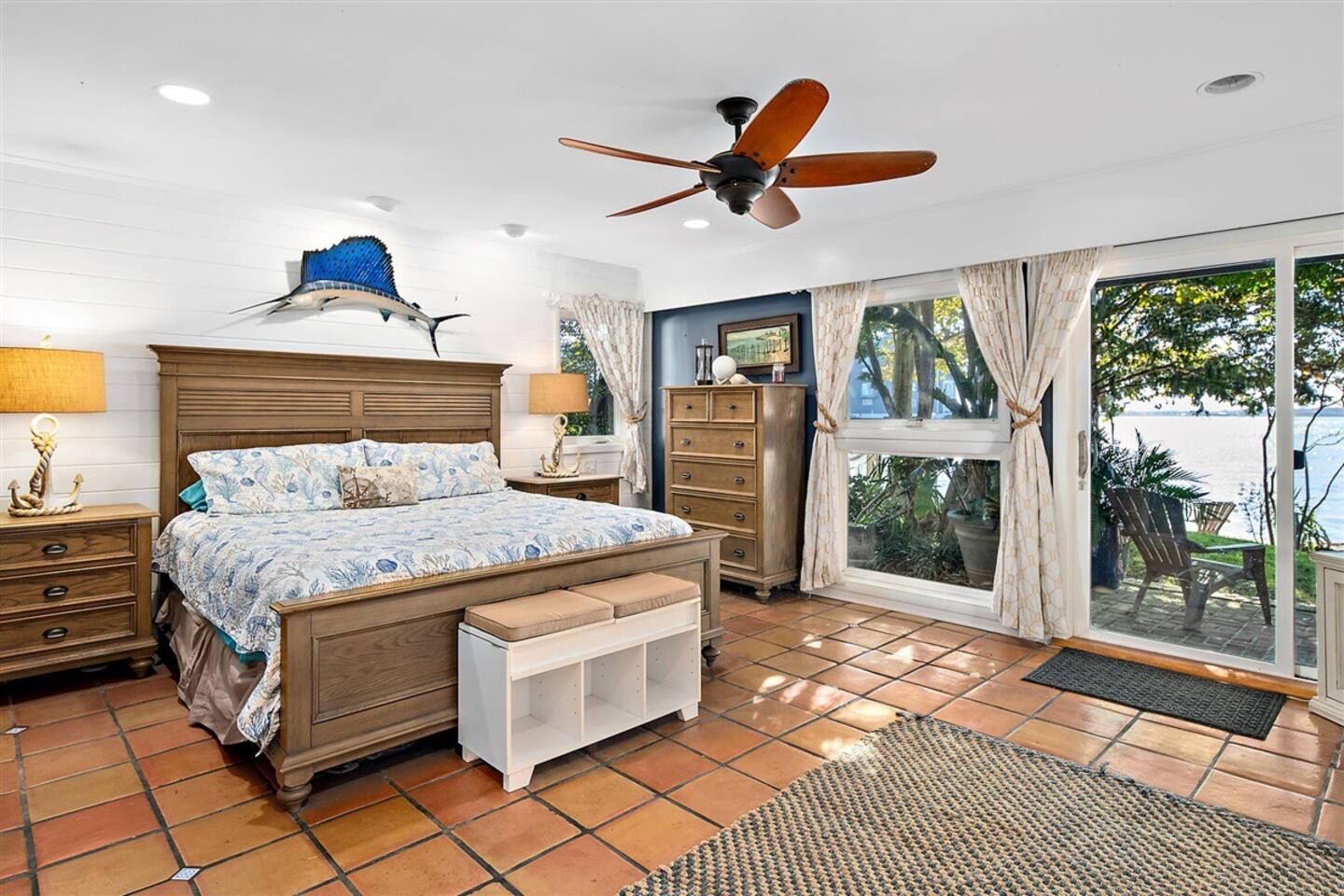 This lush bayfront Airbnb Ocean City, MD brings the spirit of Key West to the northeast coast. Shrouded with tropical foliage and furnished with a rustic seaside theme, the home is the quintessential vacation rental. The private backyard looks over the water and comes with a hot tub and bar-style seating. A huge, well-stocked kitchen will delight the chefs in your group.
Sixteen guests, six bedrooms
Price: $950 per night
Airbnb Ocean City, MD North
Spacious renovated pet-friendly home with game room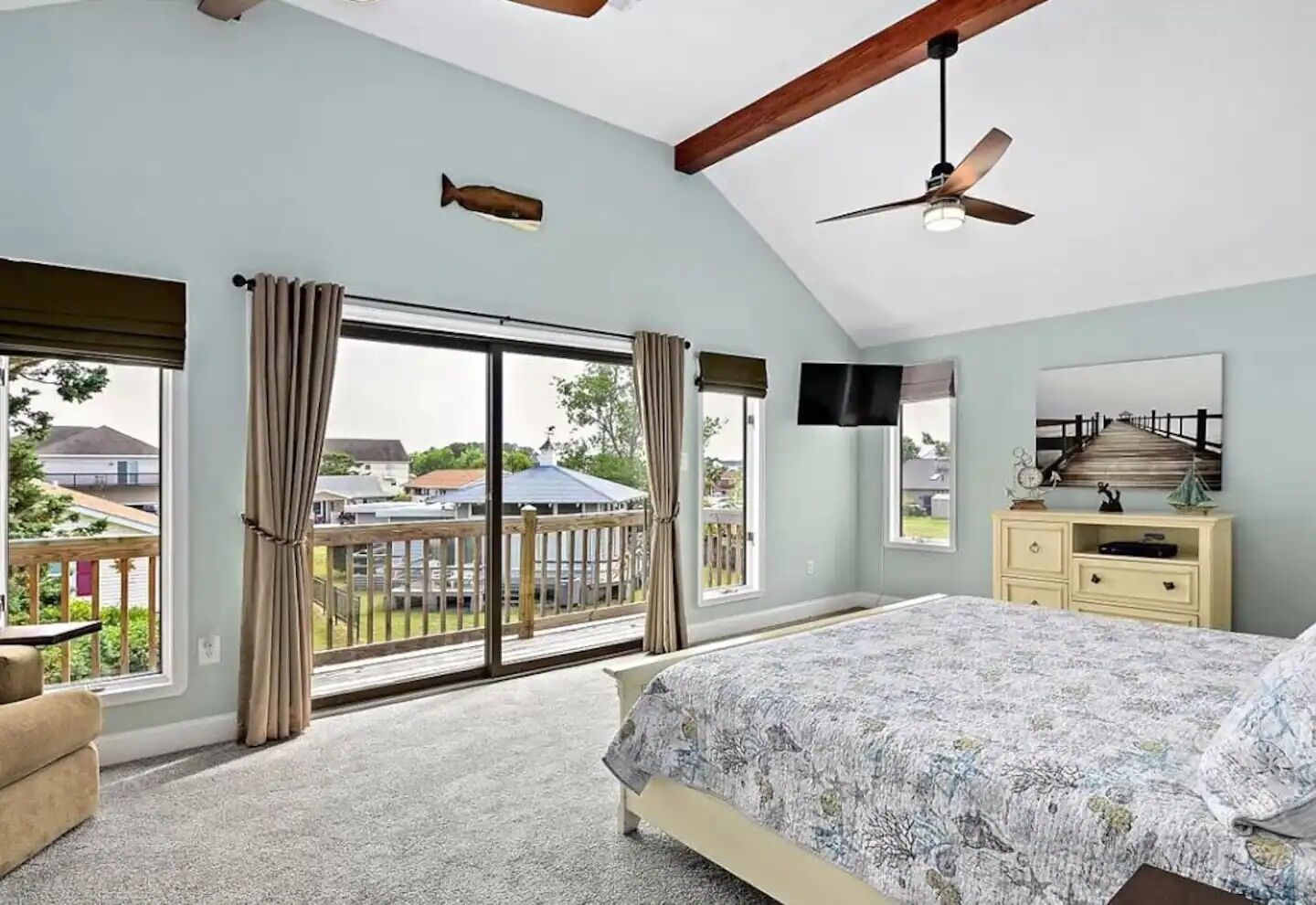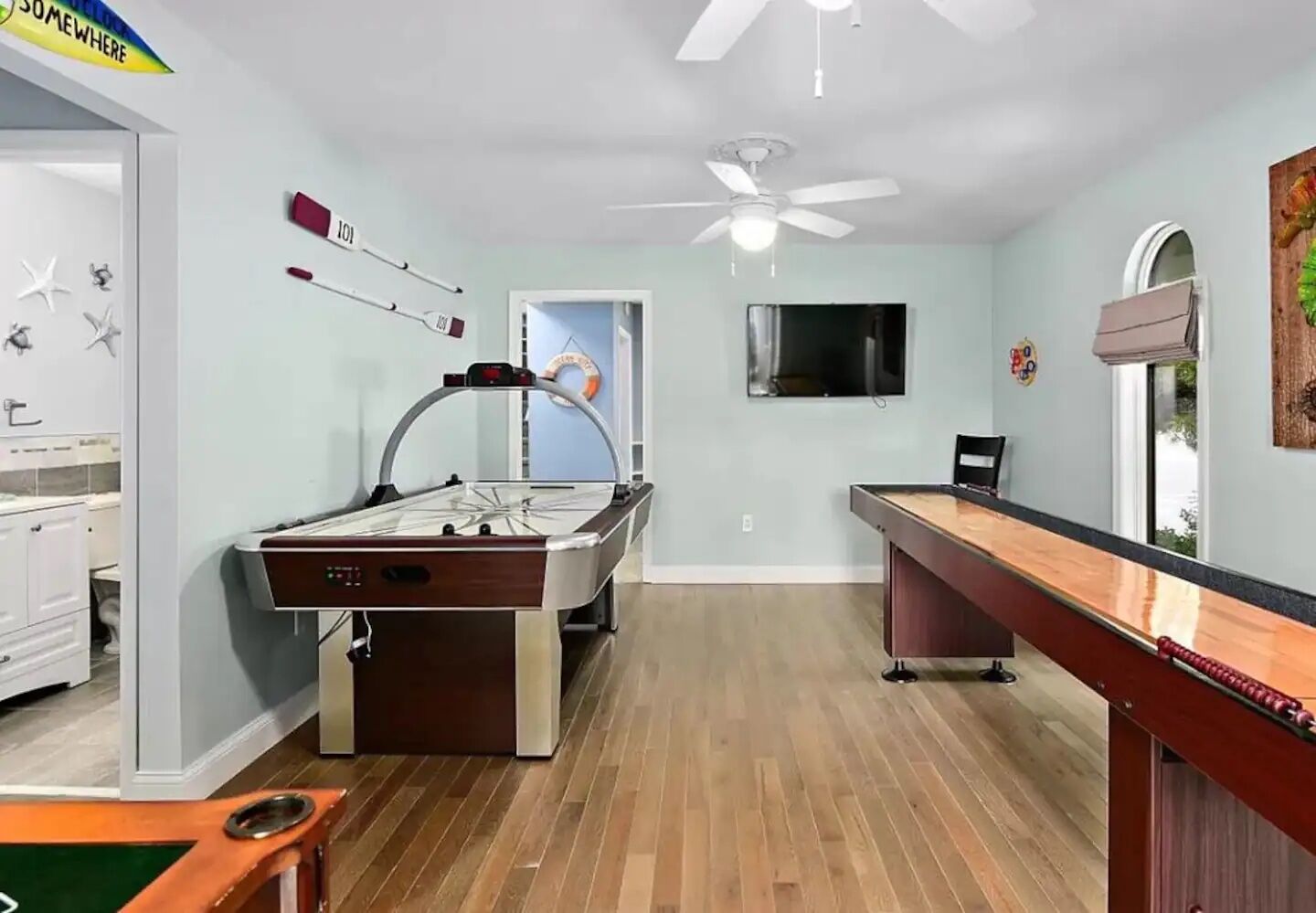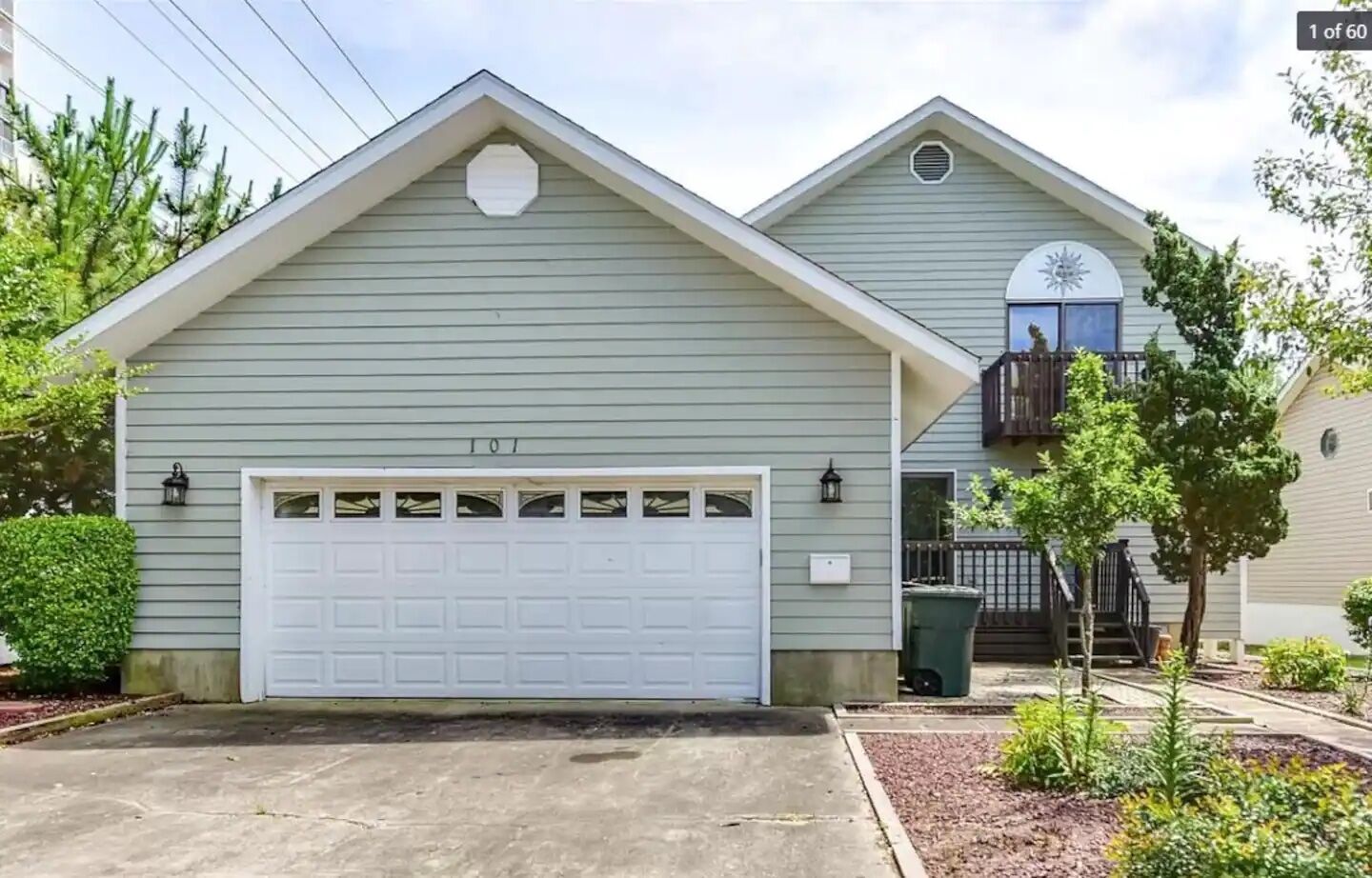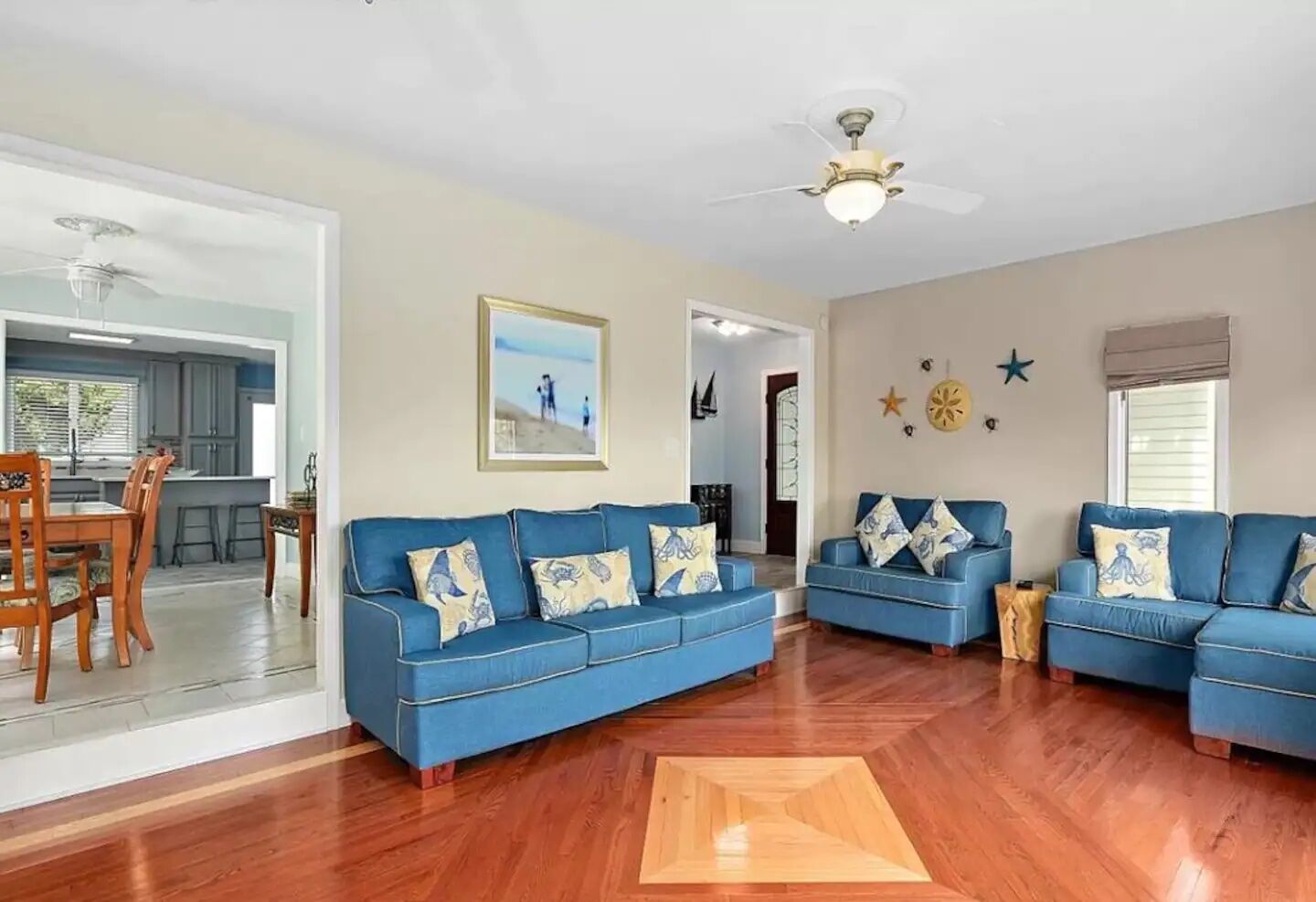 This family-conscious and pet-friendly holiday home runs over five bedrooms with an additional sofa bed in the lounge. The balcony overlooks the canal and is perfect for morning coffee, sundowners, and sunsets. When you're not out exploring the beaches and local attractions, the games room with a billiards table, air hockey, and more provides copious entertainment.
Fourteen guests, five bedrooms
Price: $2,855 per night
Original Ocean City cottage with hot tub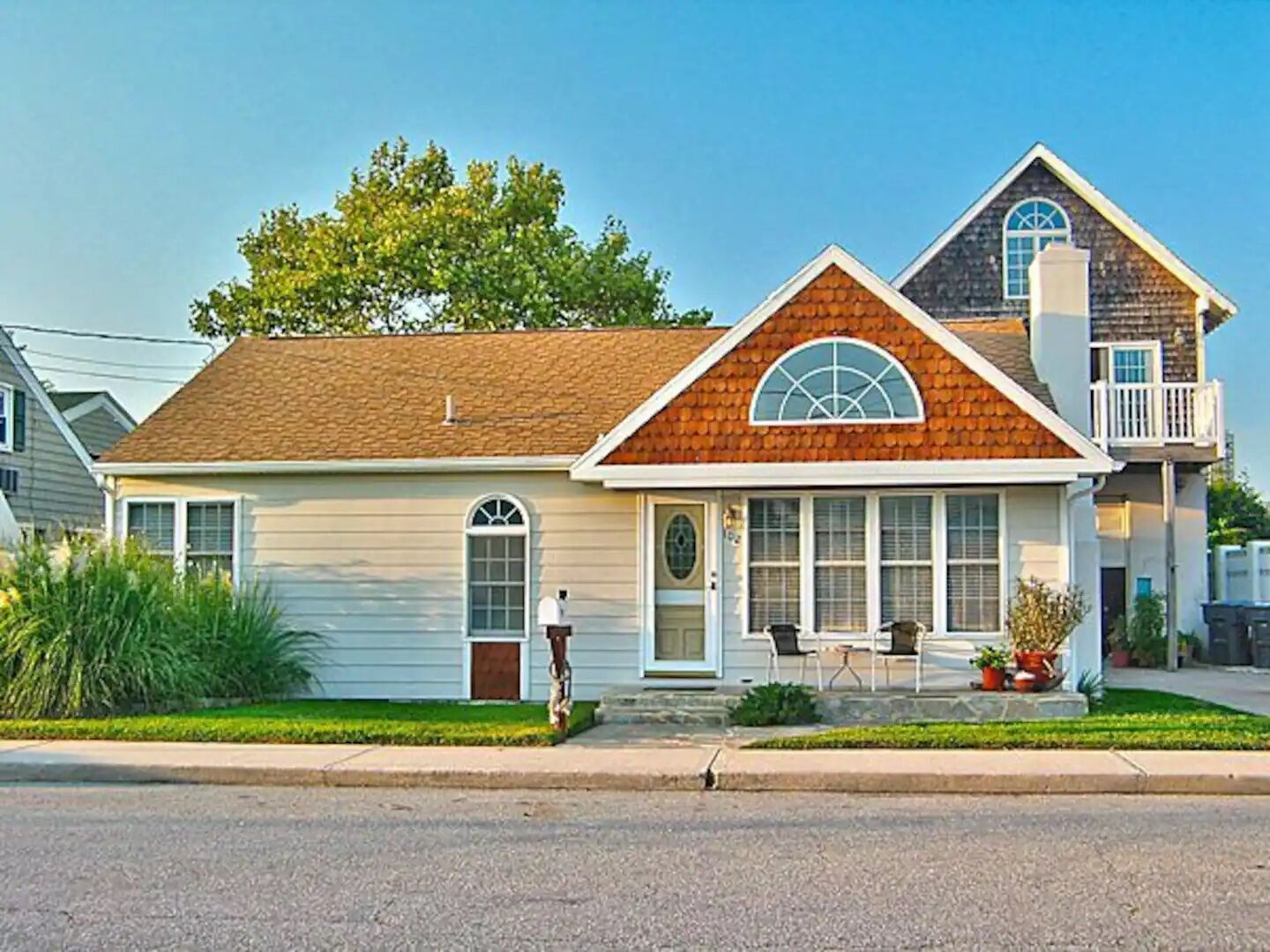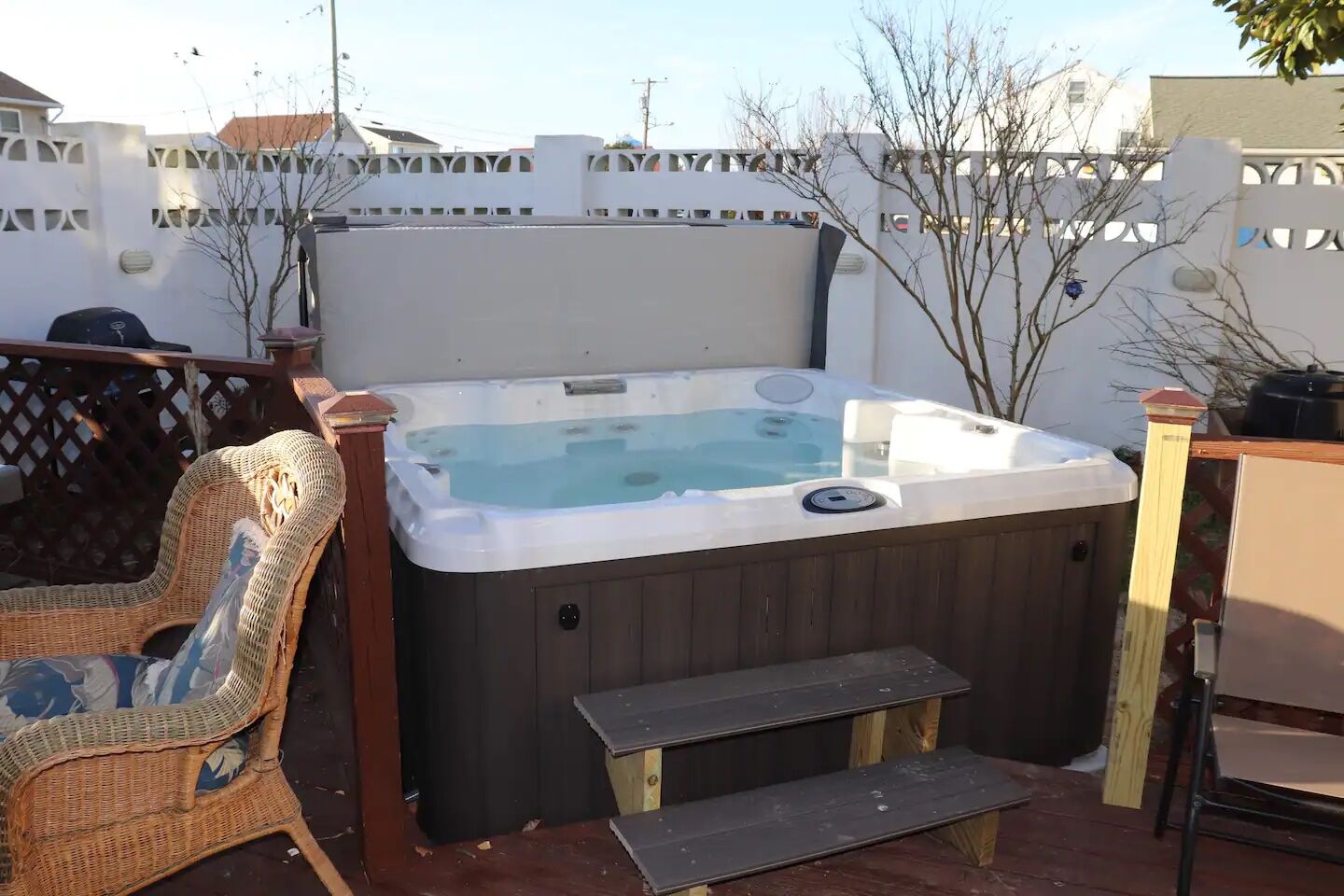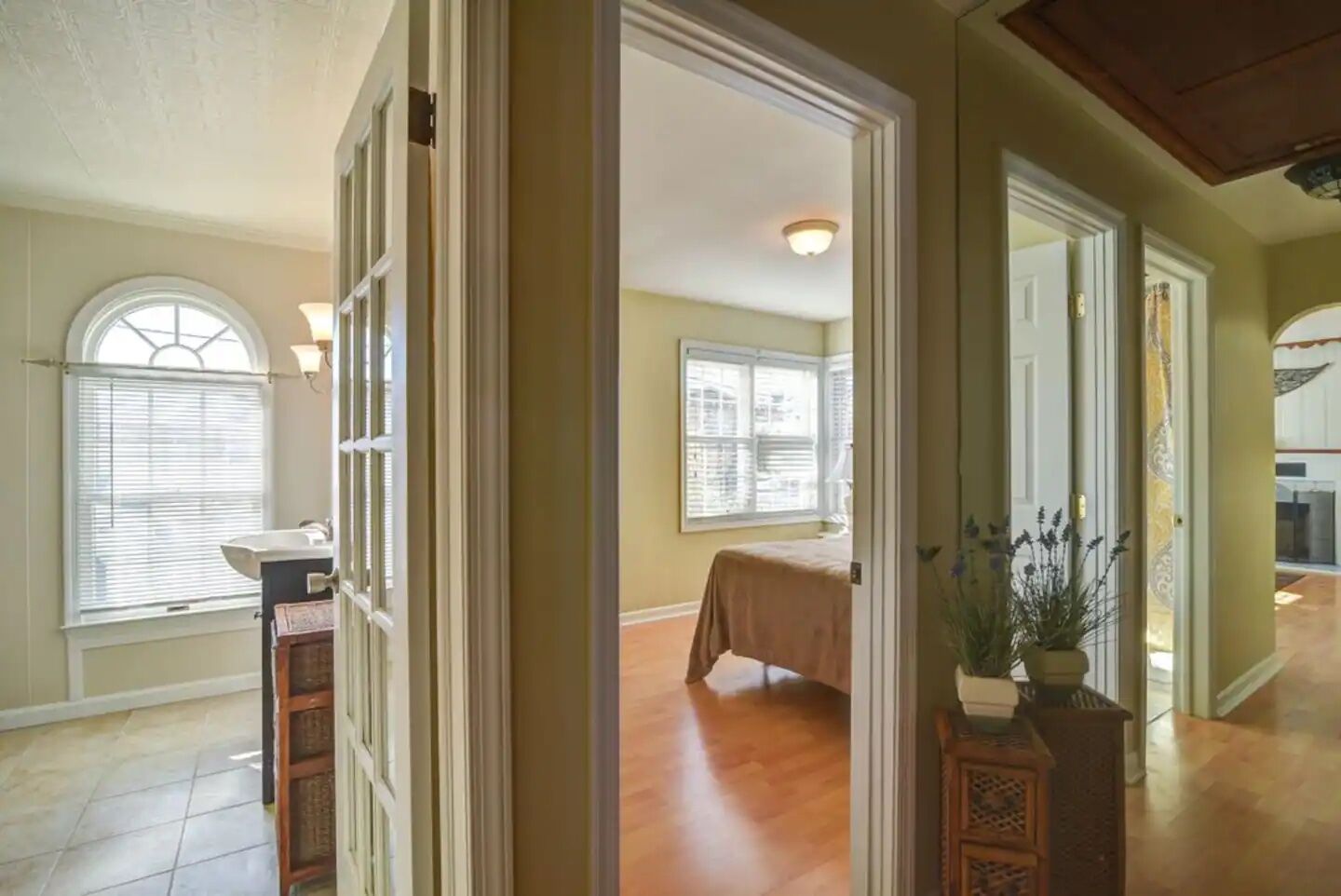 This postcard-pretty cottage was recently refurbished and features a comprehensive kitchen and a fireplace in the lounge. The deck is equipped with a hot tub and grill for sociable evenings. Dogs are welcome at this pet-friendly Airbnb Ocean City, MD with secure fencing. Dozens of eateries are within walking distance while the Boardwalk and Midtown are a 10-minute drive.
Nine guests, three bedrooms
Price: $500 per night
"Mad Men" beach house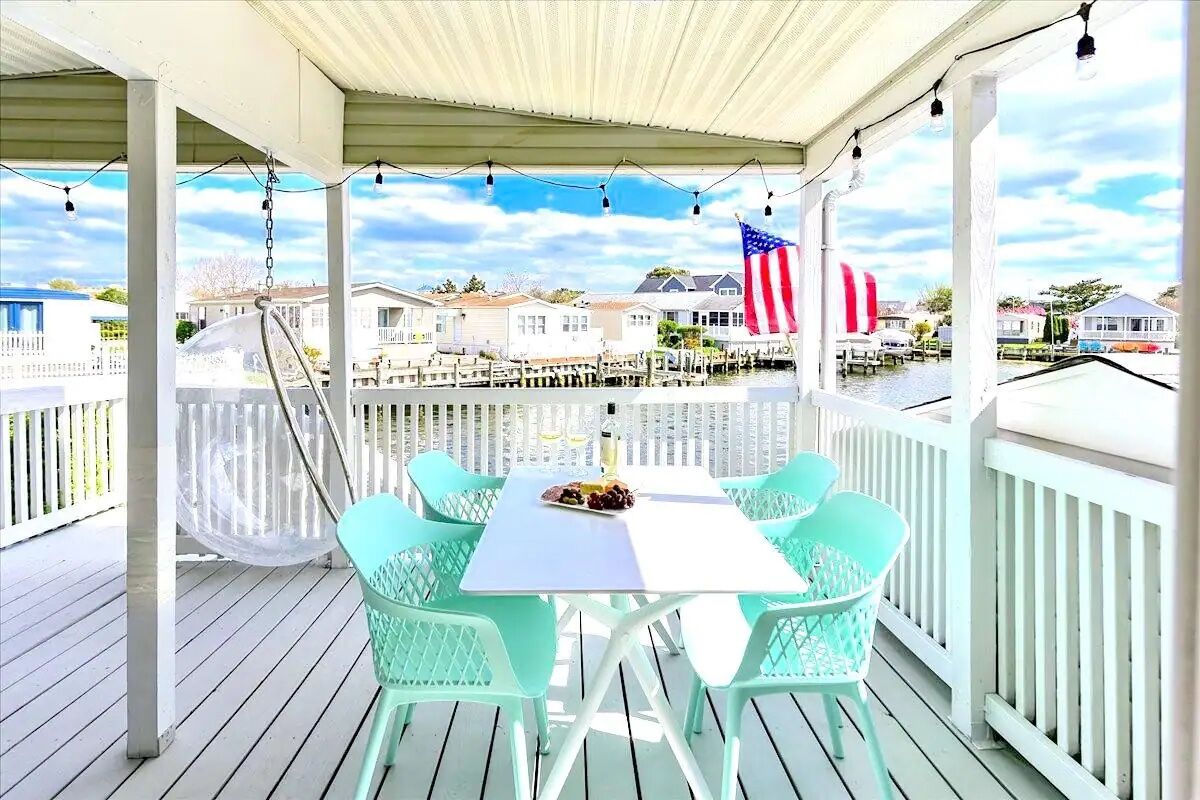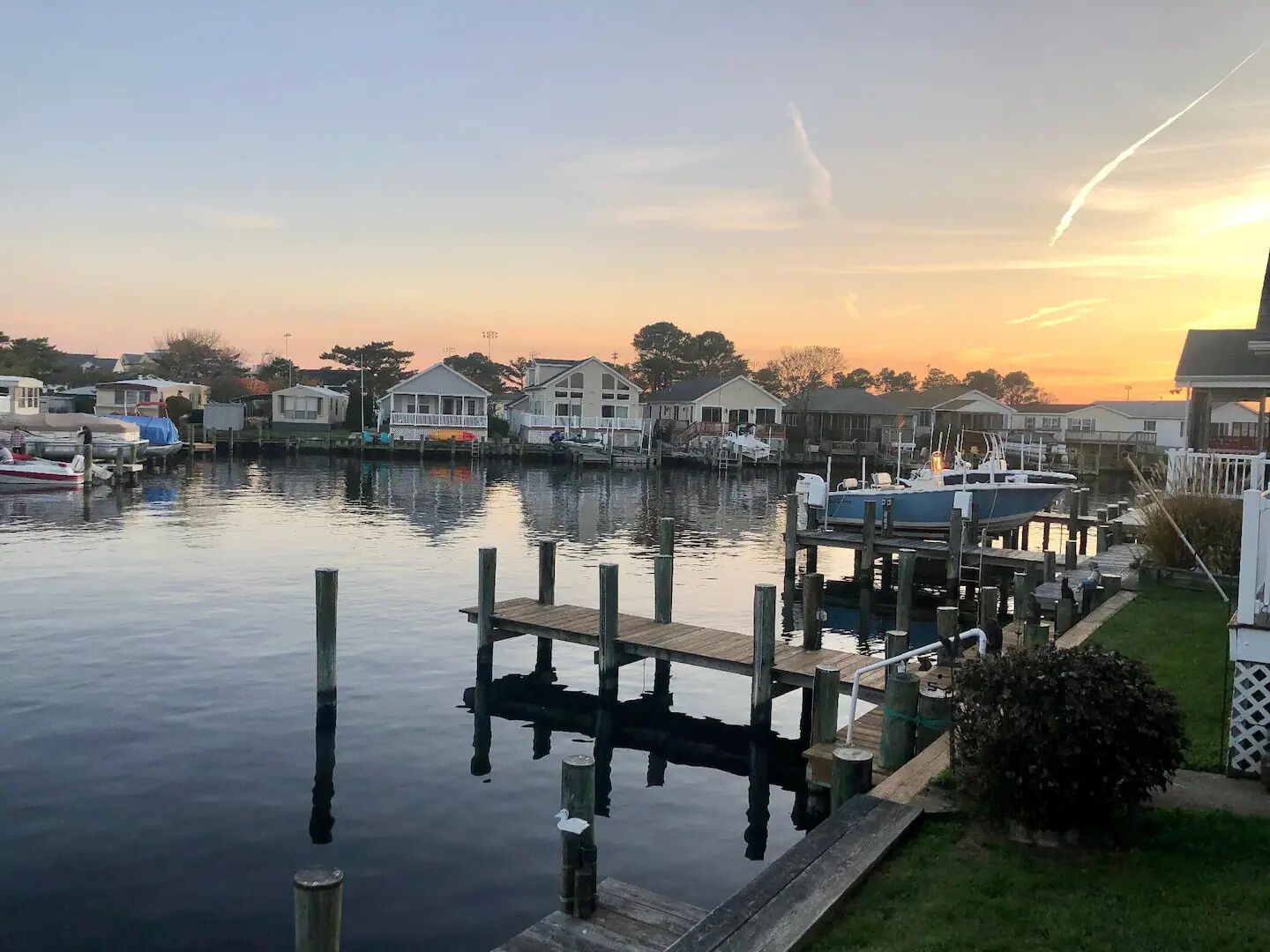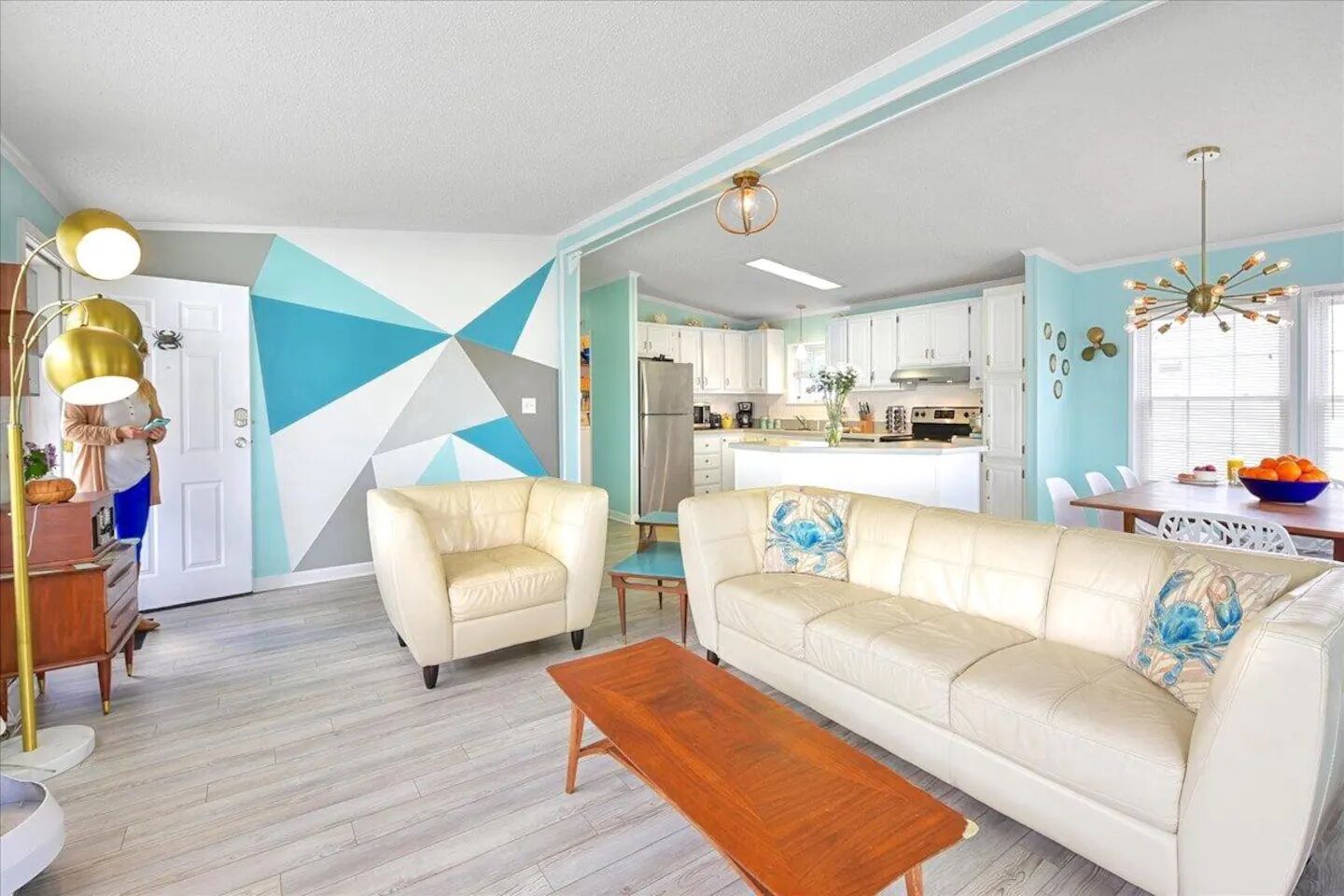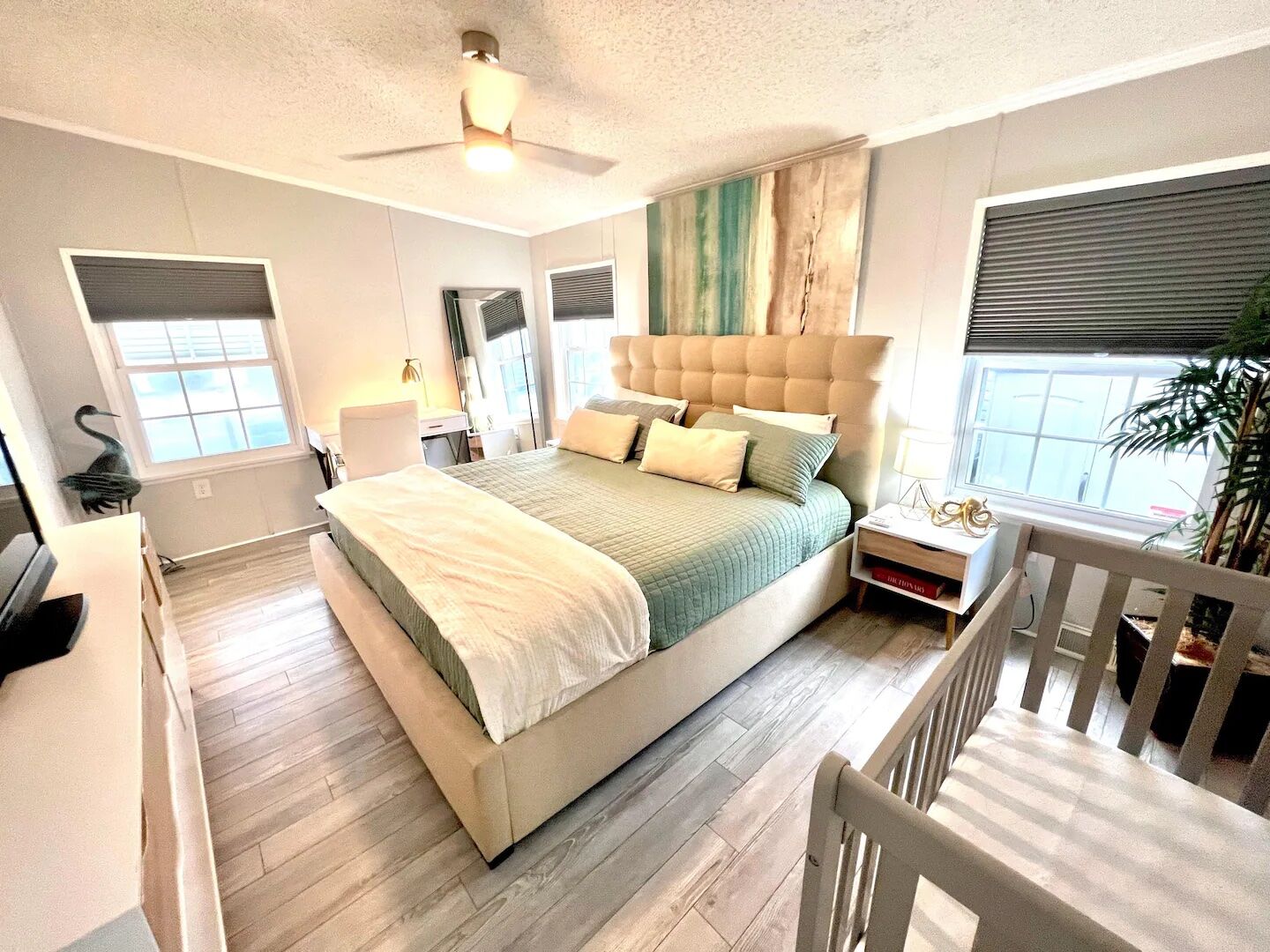 This vibrant beach house is adorned with funky turquoise walls with custom art. Sit out on the deck with a glass of wine and stream your favorite movie on the projector and help yourself to the kayaks provided. Staying at the property grants access to two shared pools during the high season as well as a tennis court. Consider renting a boat at this Airbnb Ocean City, MD with a private dock for a swashbuckling stay.
Ten guests, three bedrooms
Price: $350 per night
Luxury home with ocean views, pool, and bikes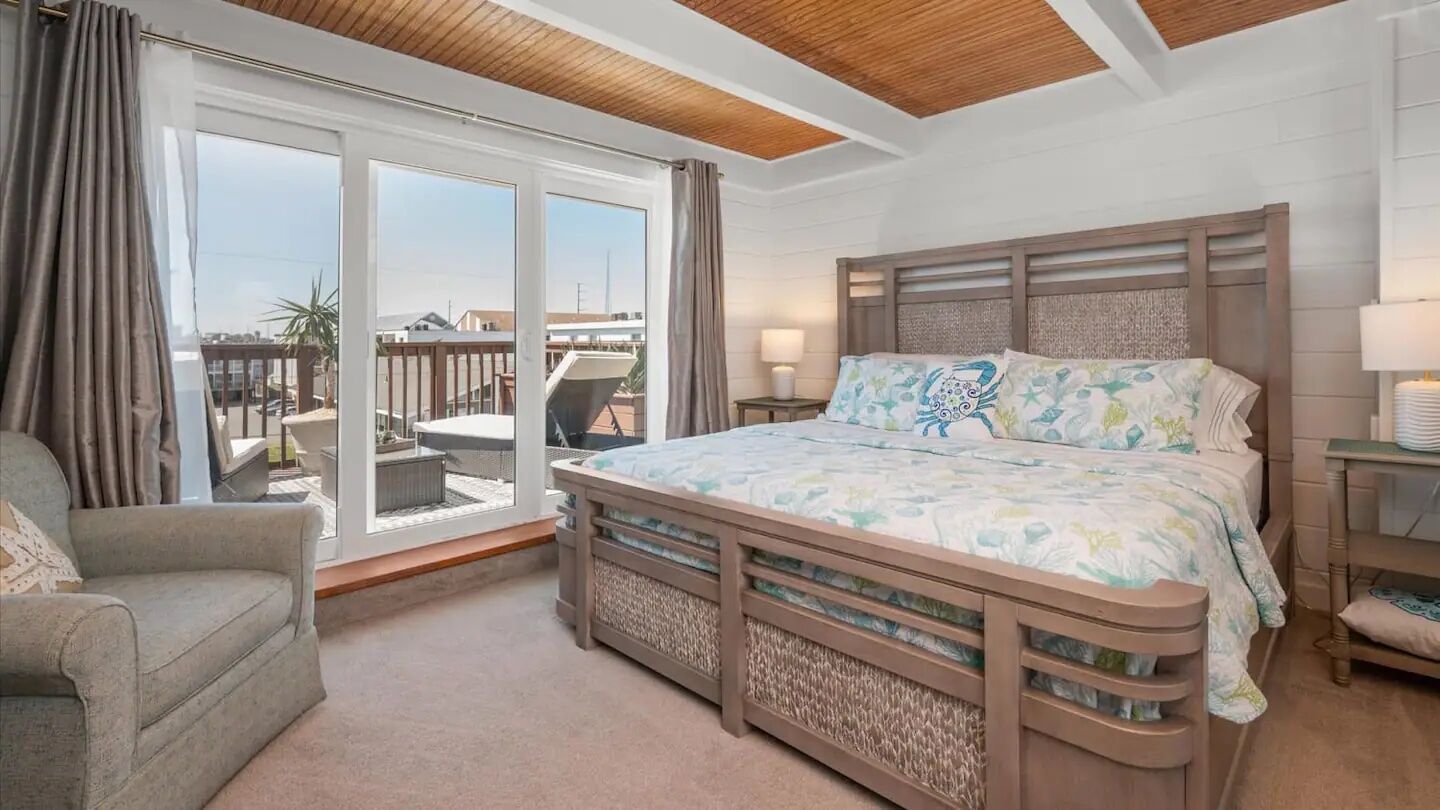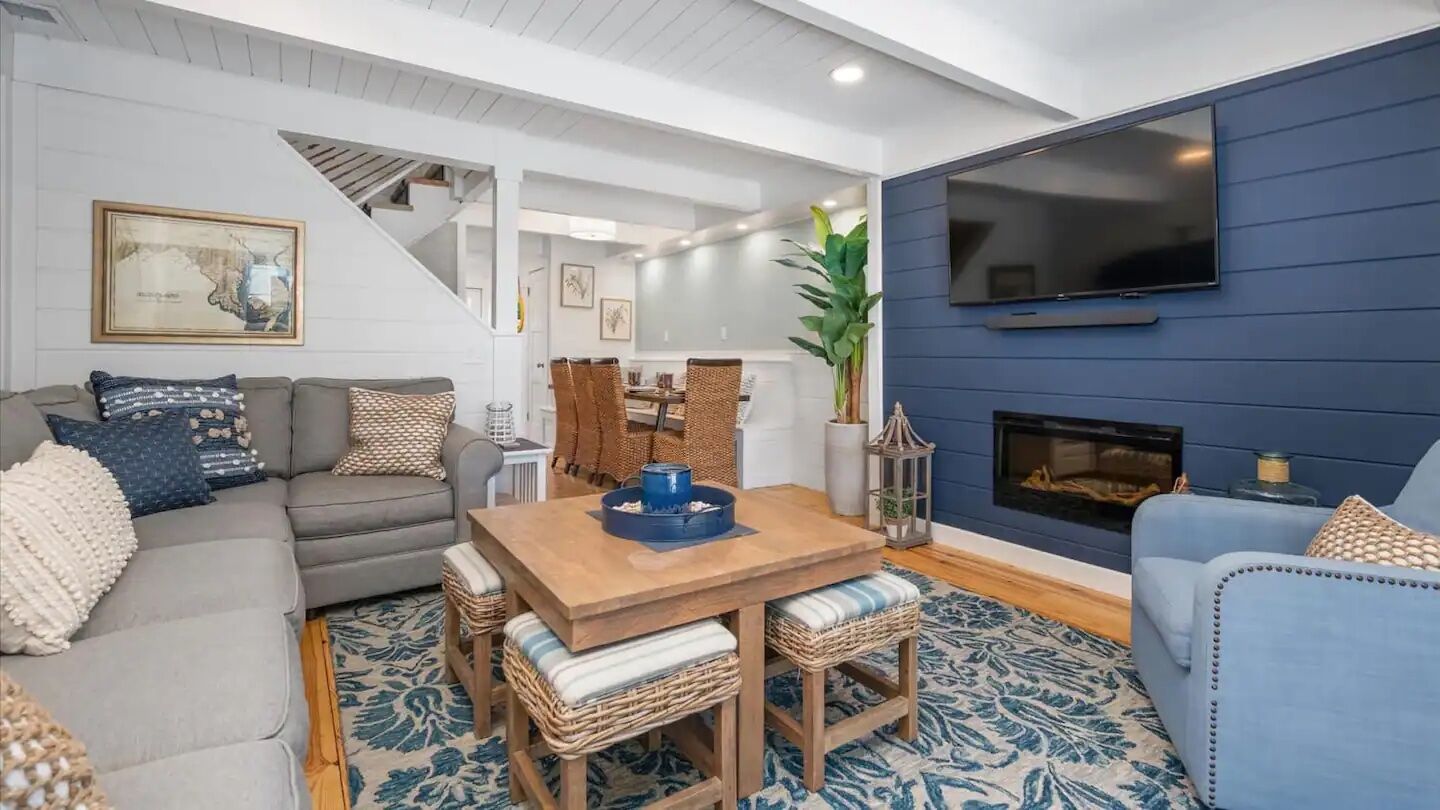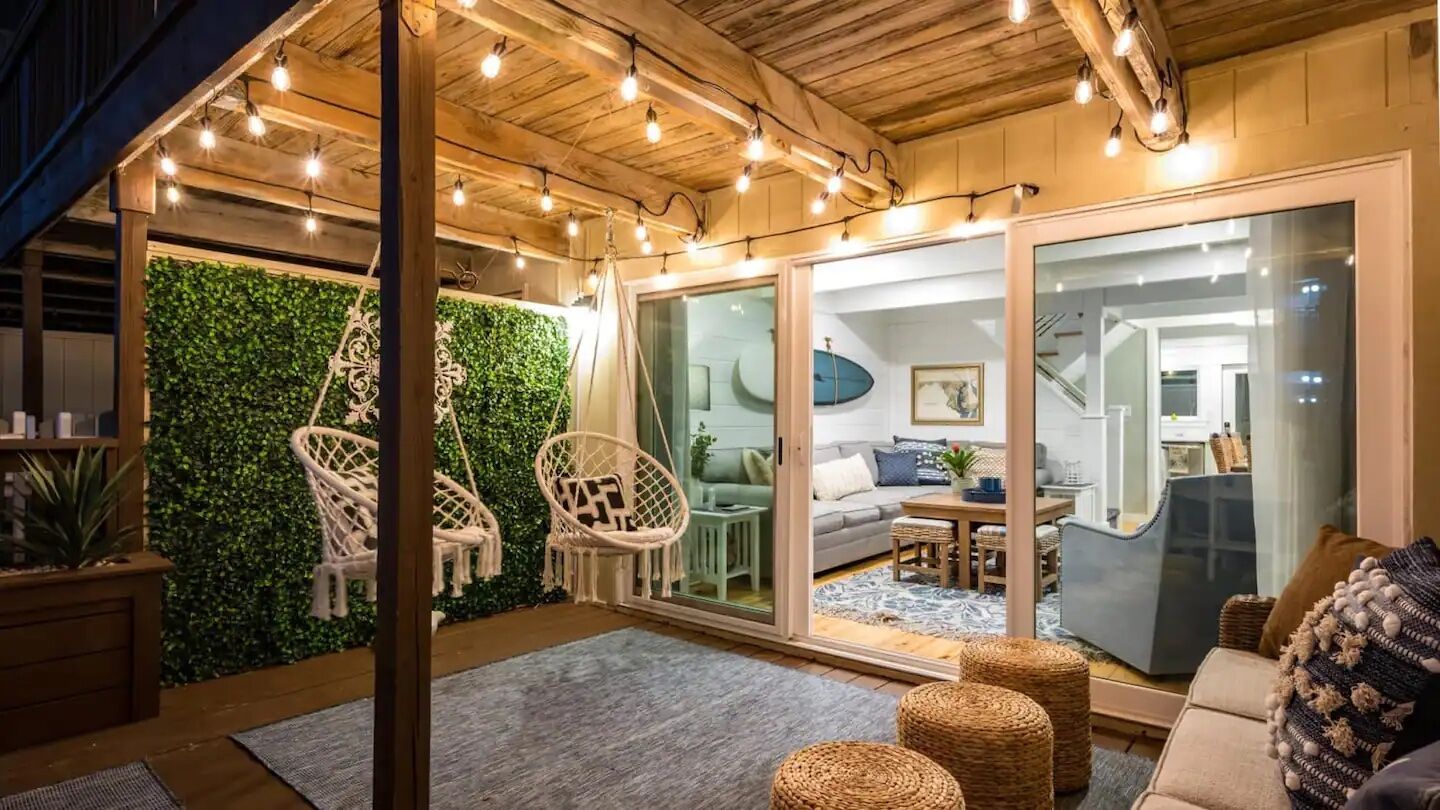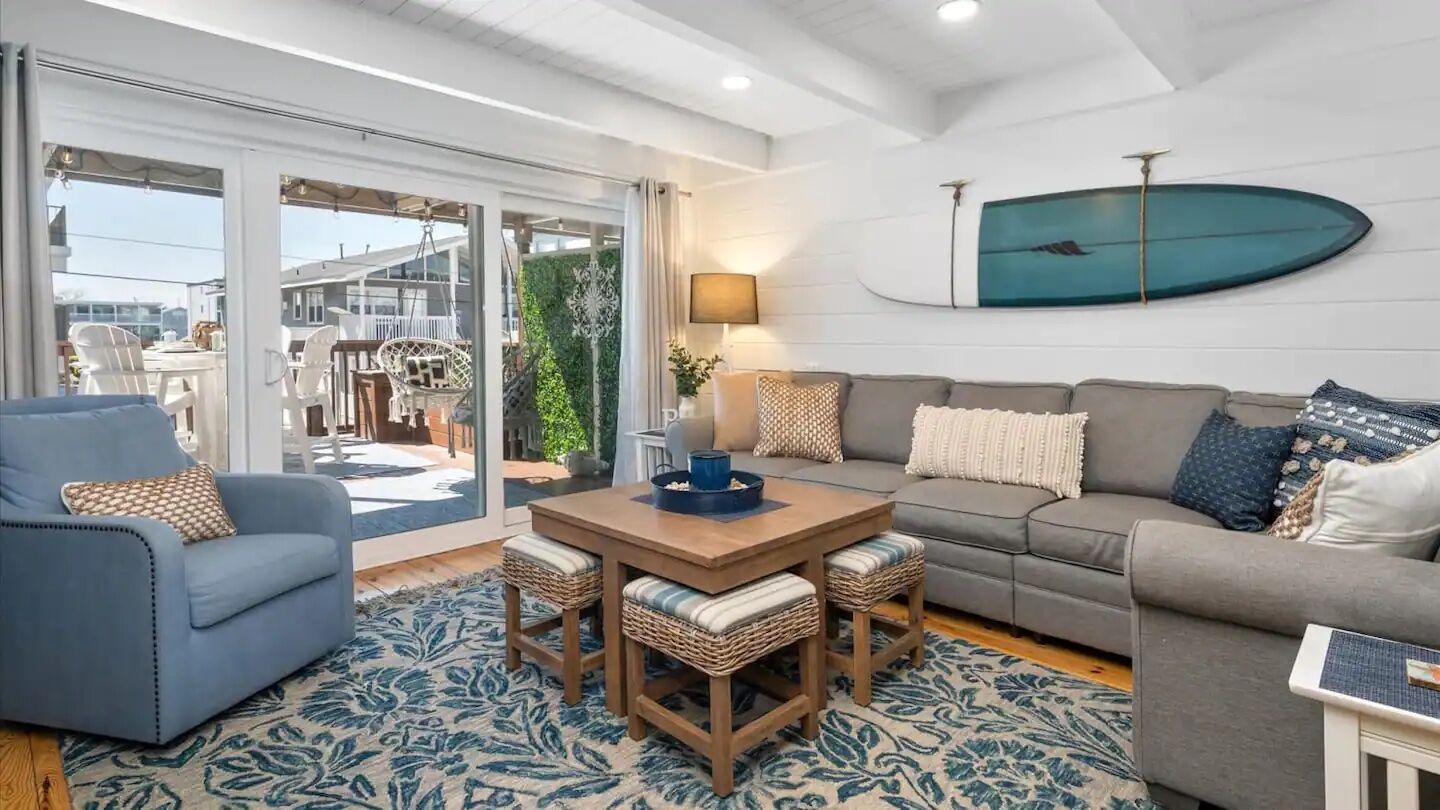 Freshly remodeled, this luxurious Ocean City MD Airbnb features a state-of-the-art kitchen and tasteful bedrooms with wooden ceilings. Deluxe bathrooms are fitted with tubs and double vanities. The vacation home has three balconies designed for eating, movie nights, and winding down in the plush hanging chairs. Access to a shared swimming pool is included as per the rental agreement and pets are welcome.
Sixteen guests, five bedrooms
Price: $1,885 per night
West Ocean City, MD, Airbnbs
Ocean City beach paradise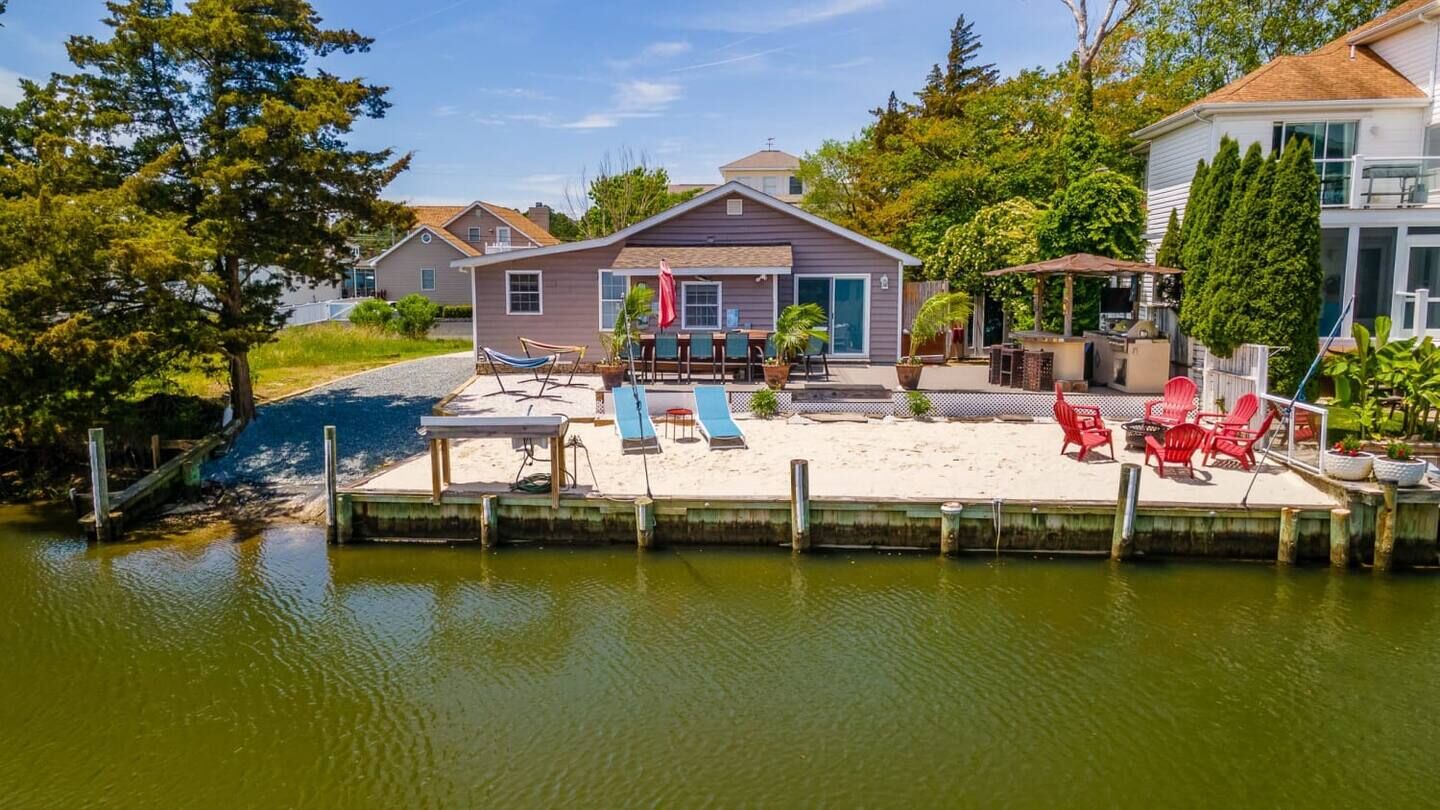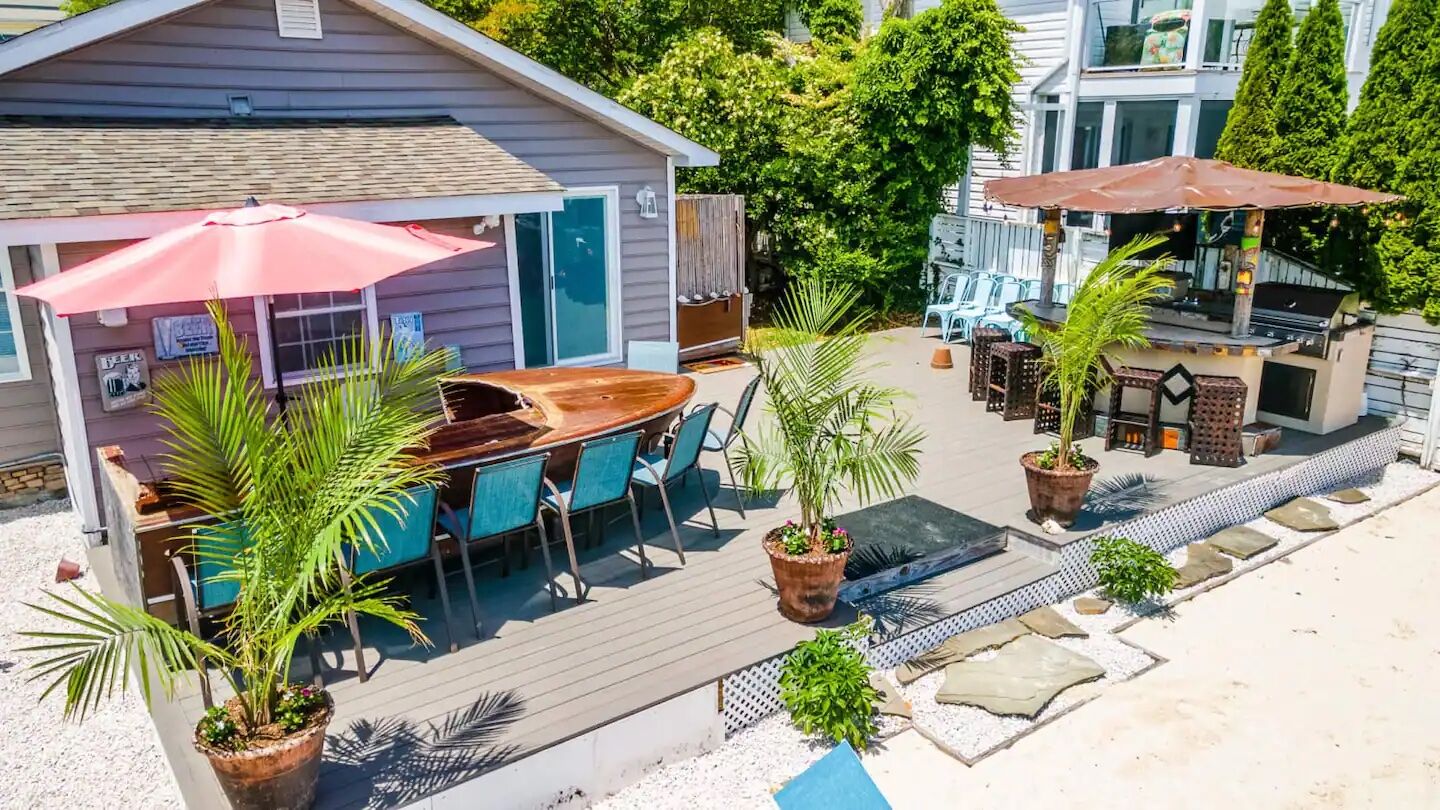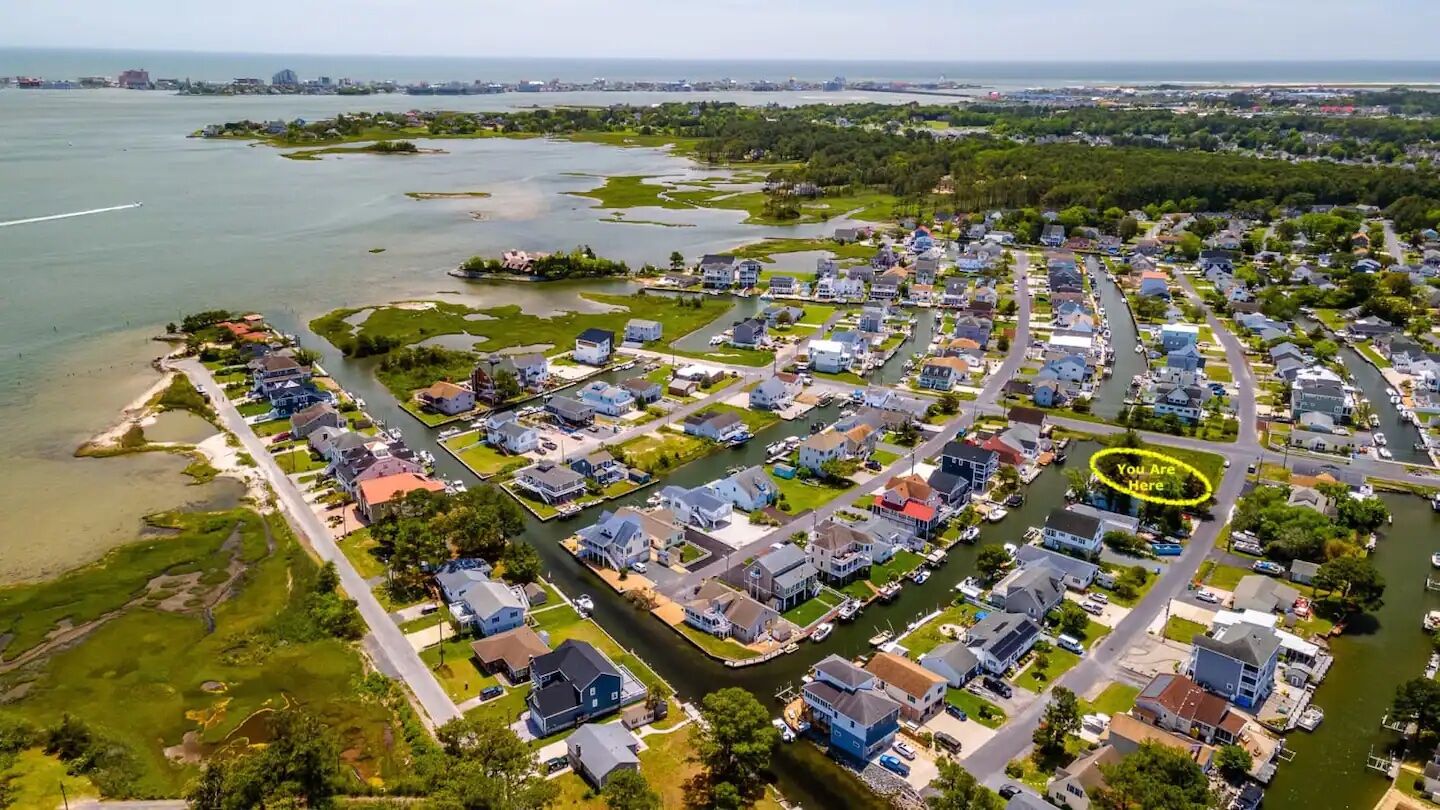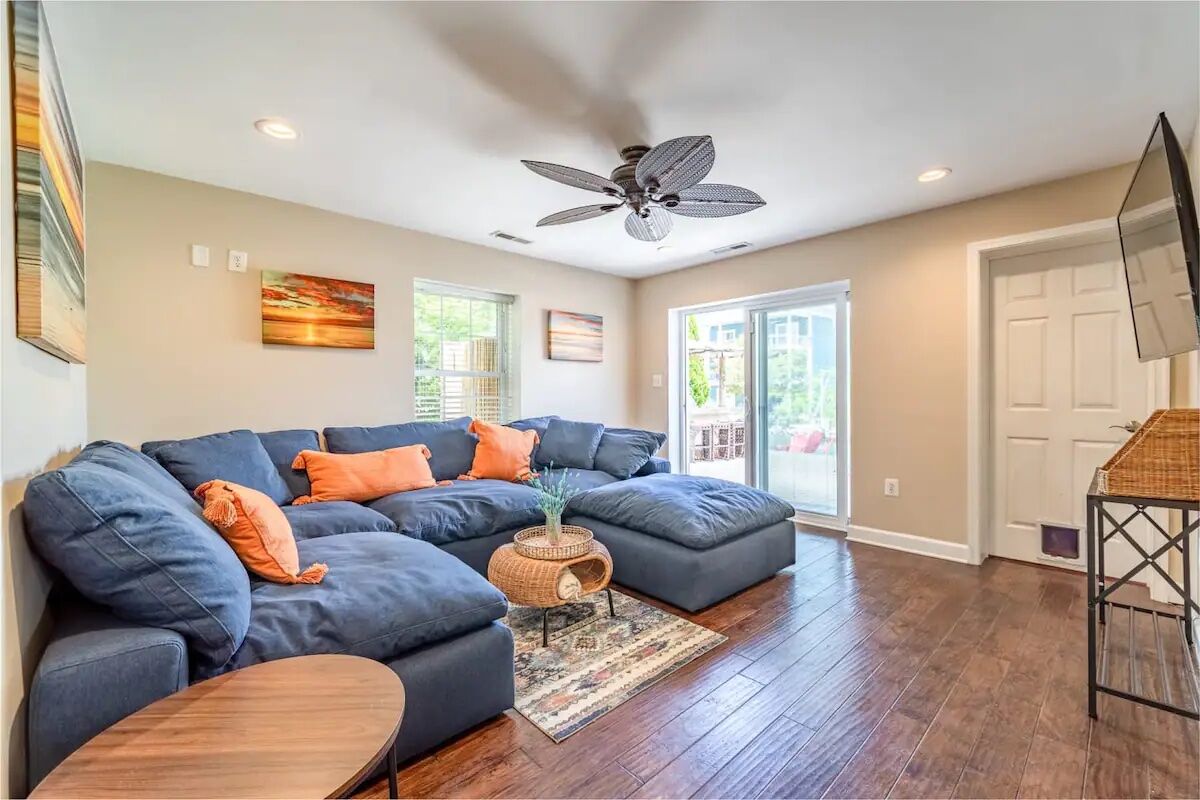 Designed for families and friends alike, this playful "beach house" comes with its own oversized sandpit, hammocks, grill, and tiki bar. Situated on Assawoman Bay, the home grants direct access to the ocean. Which is especially handy if you have your own boat to moor in the private dock. Cozy interiors occupy one story with a ginormous sofa for movie nights.
Ten guests, three bedrooms
Price: $655 per night
West Ocean City waterfront – Anchor House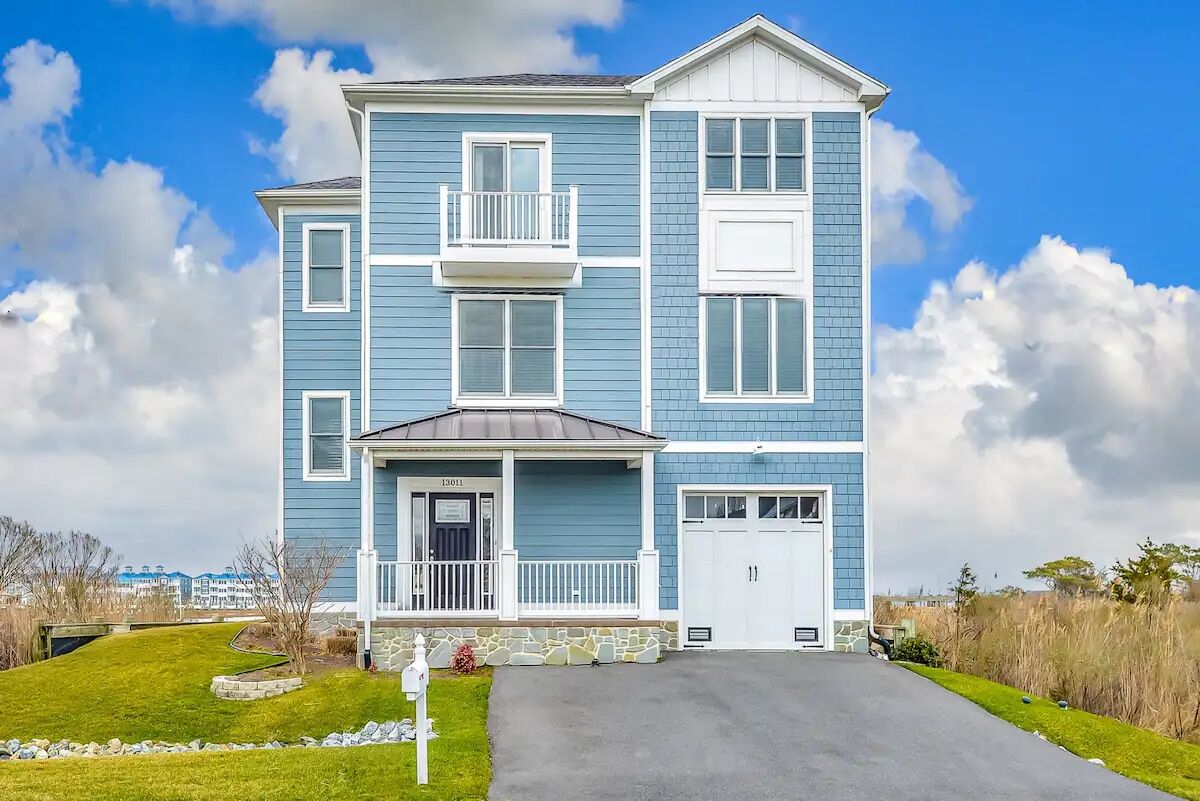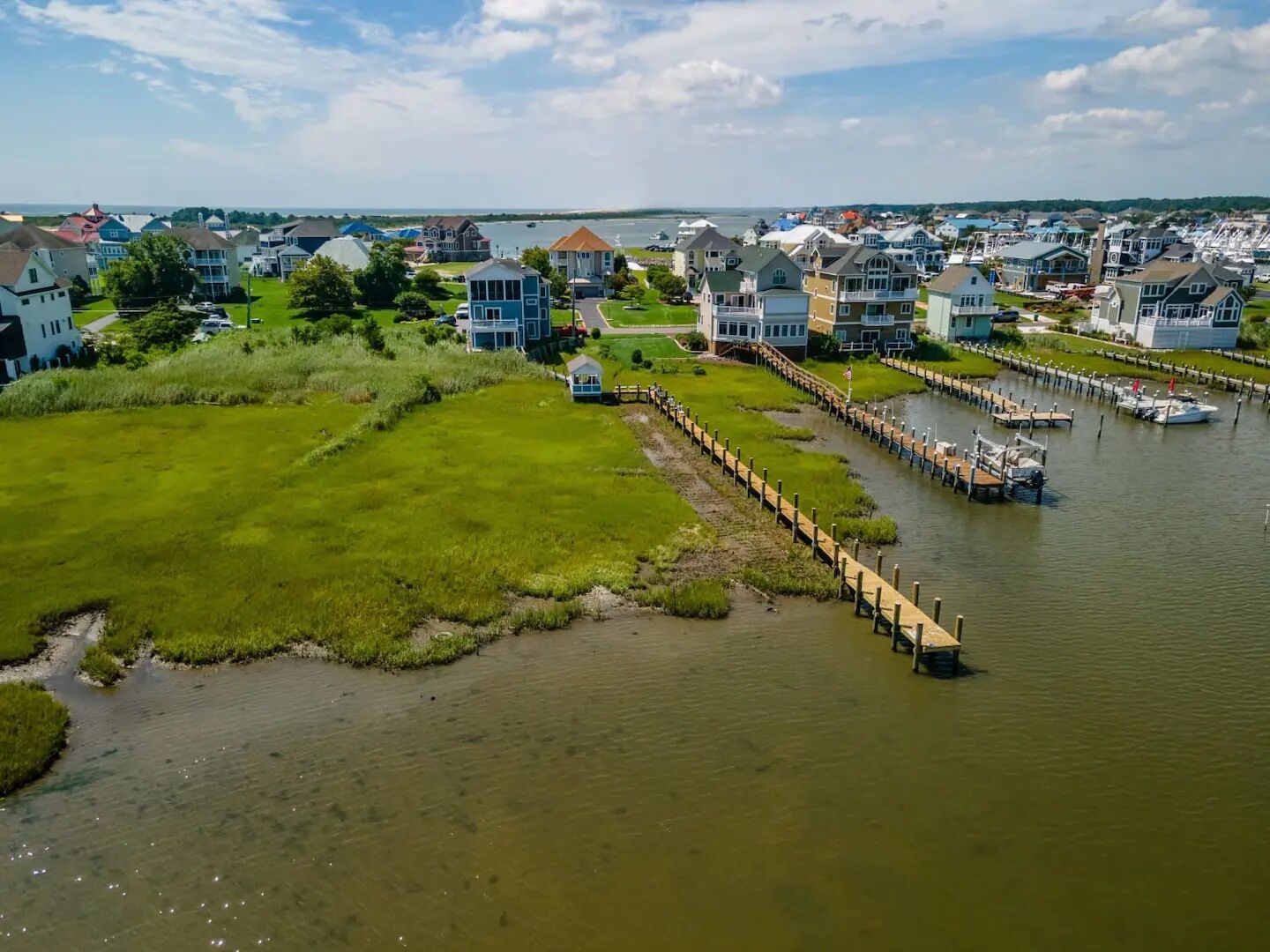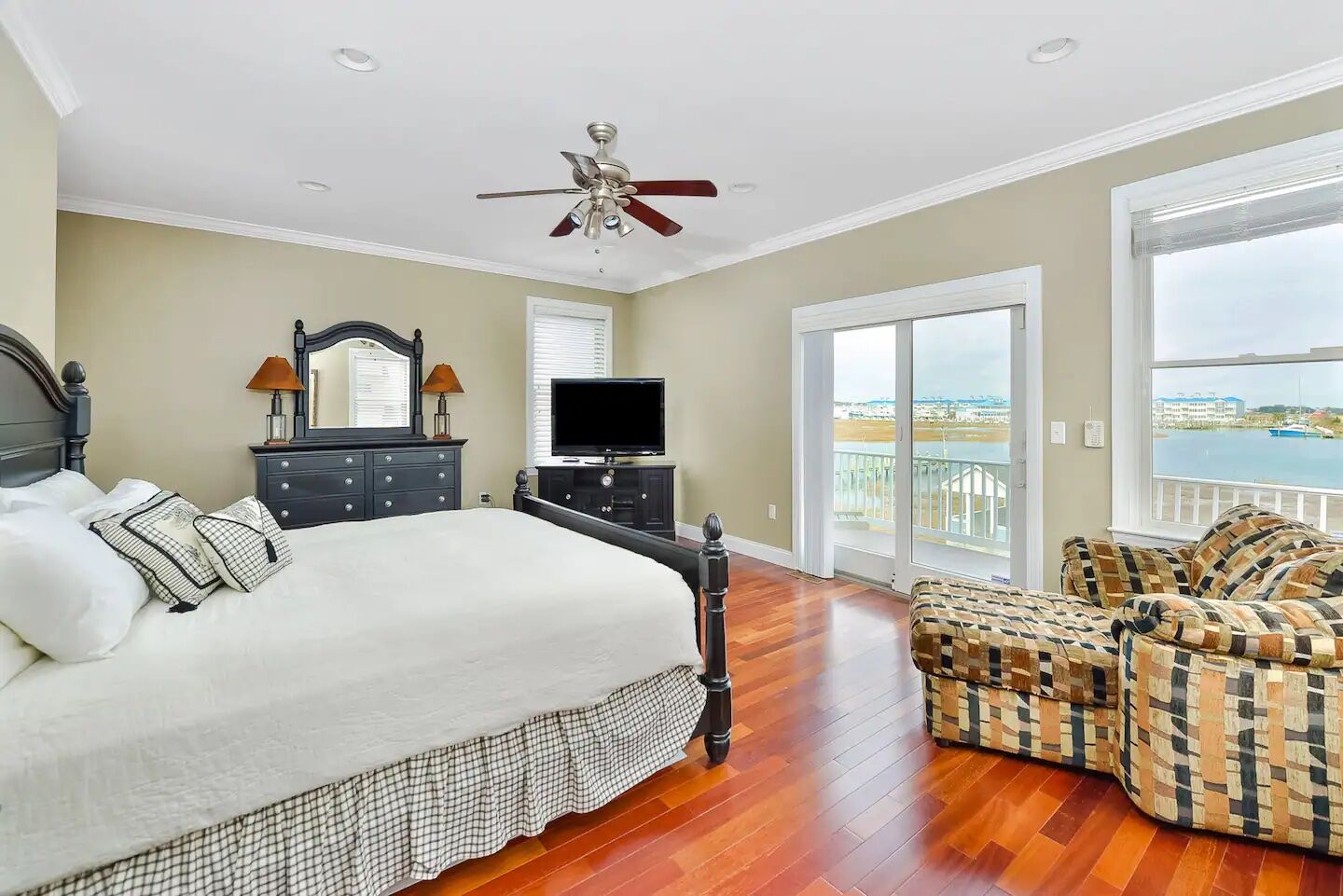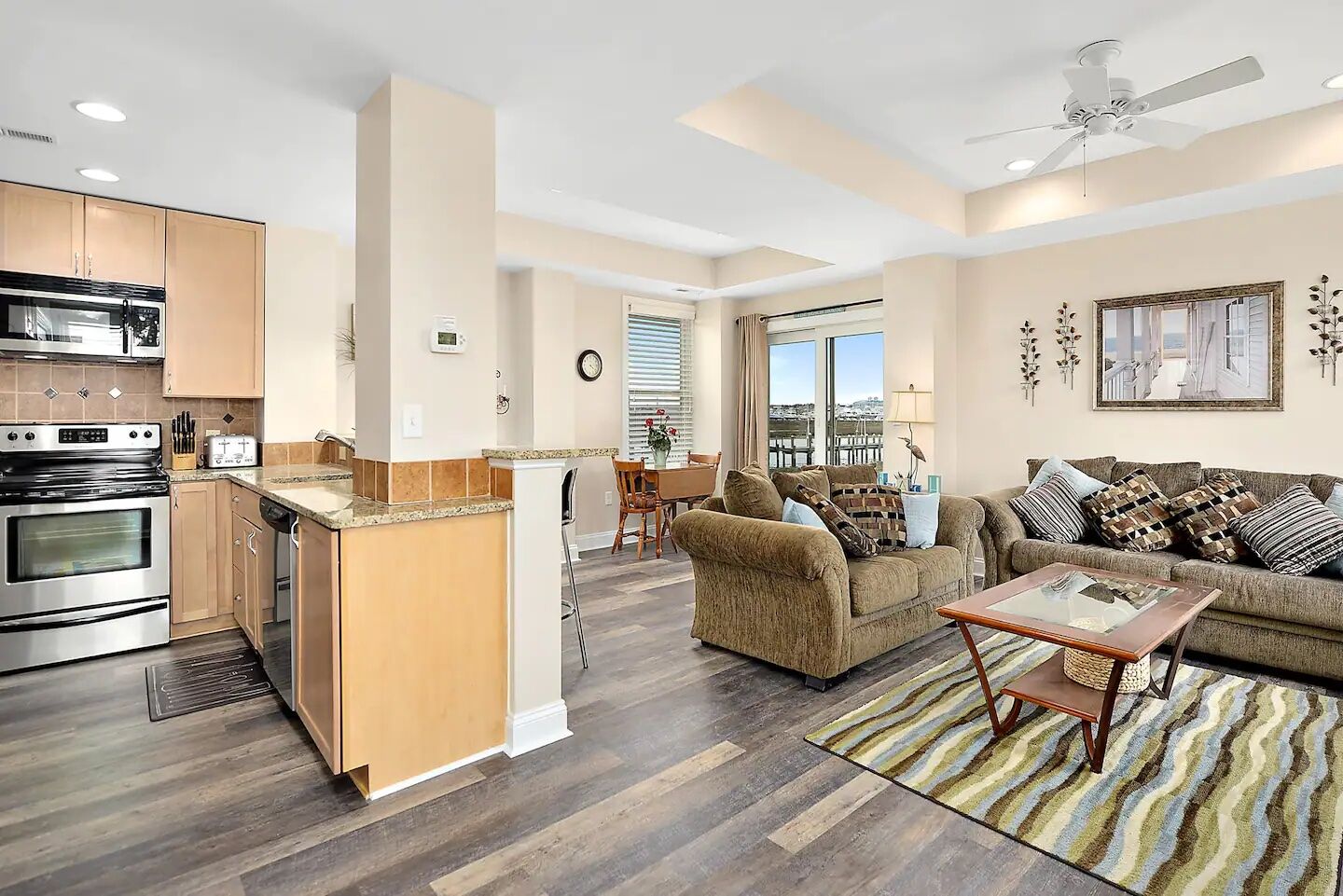 Located across the street from Martha's Landing, this West Ocean City MD Airbnb promises solitude and bay views. The home is laid out over three floors with a multitude of balconies to make good use of the setting. Meanwhile, the backyard leads you to a crab gazebo where you can wind down with a view of the water. Communal spaces and rooms are spacious and comfortably appointed.
Twelve guests, four bedrooms
Price: $1,145 per night
Waterfront snowbird escape with private dock, hot tub, and bikes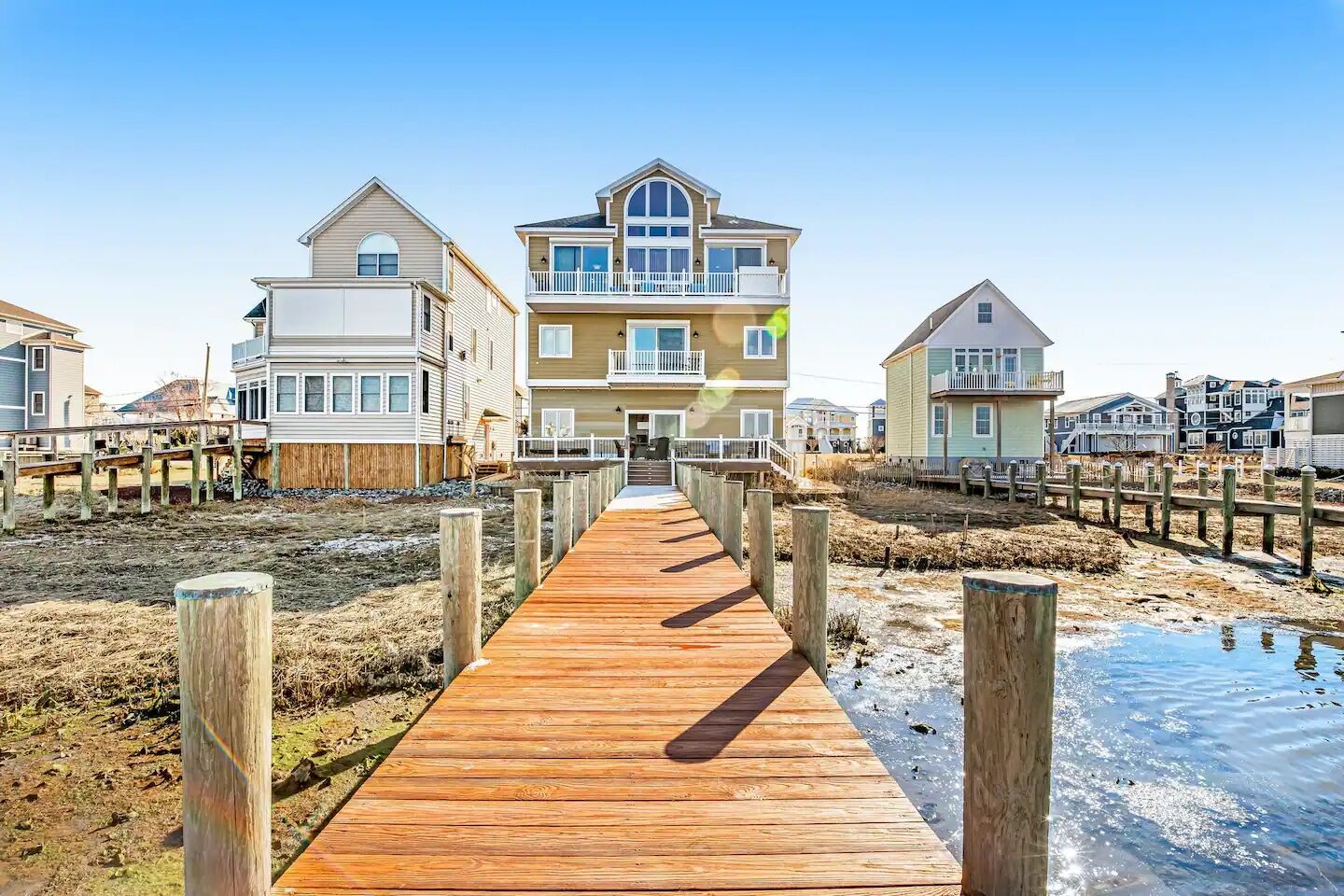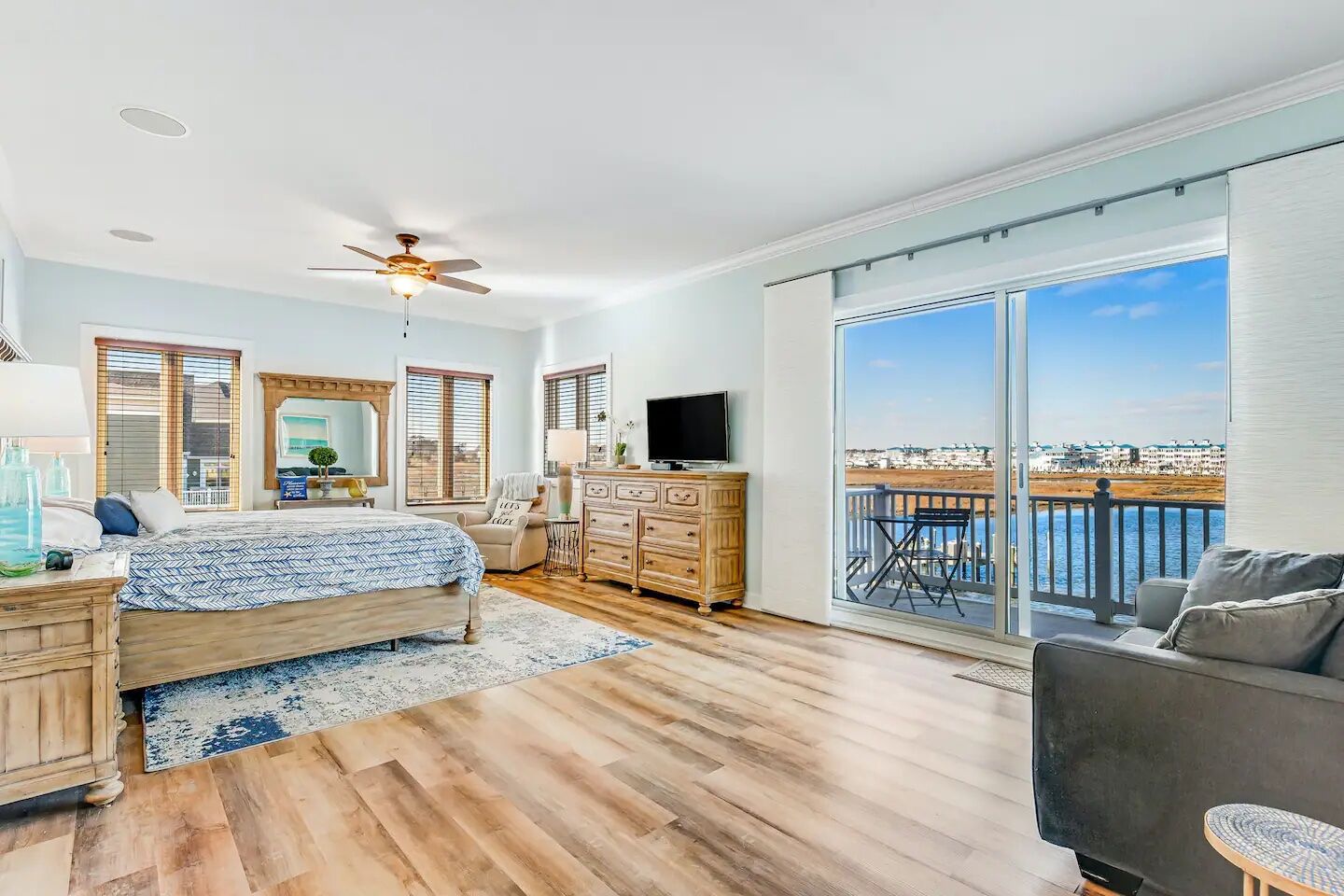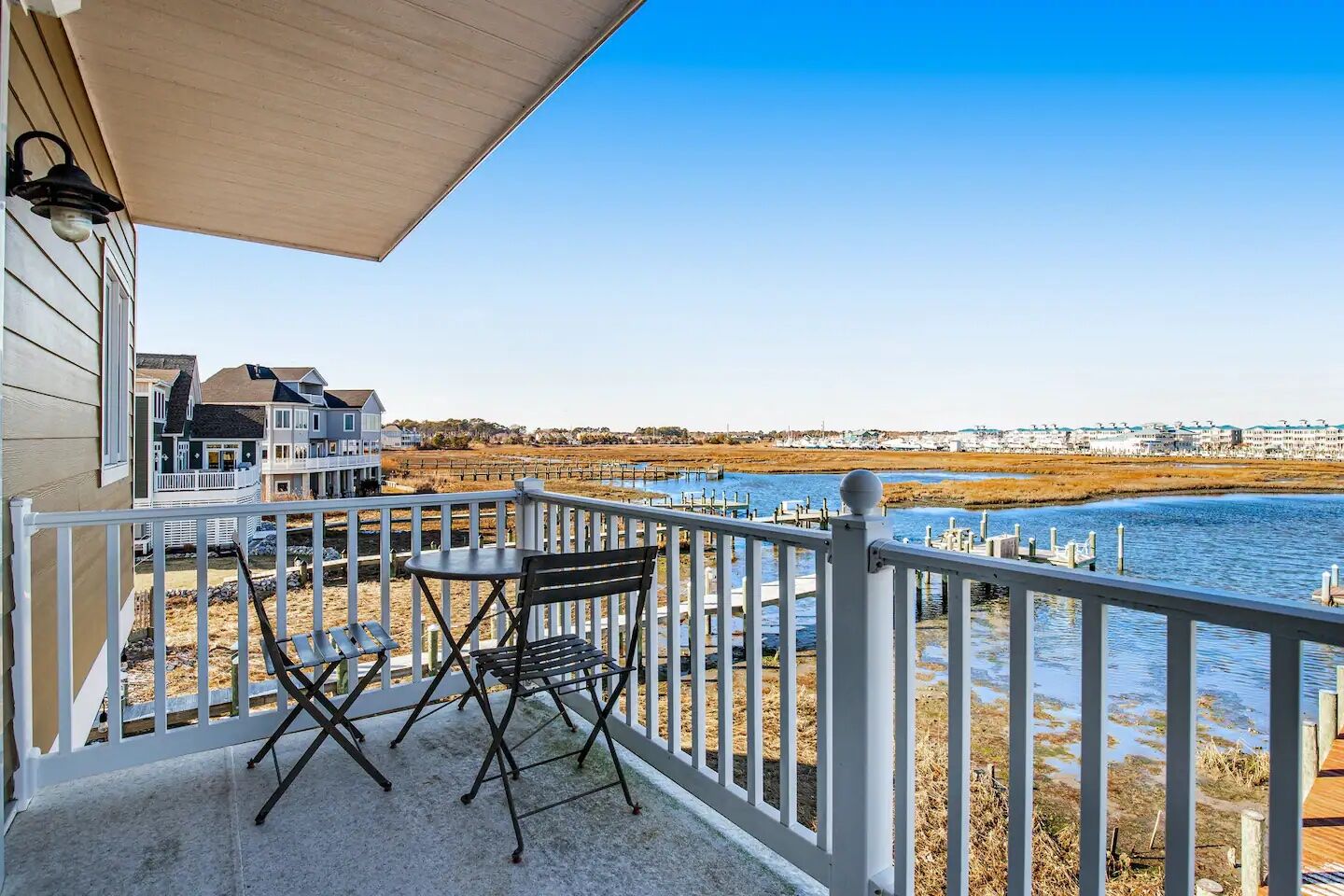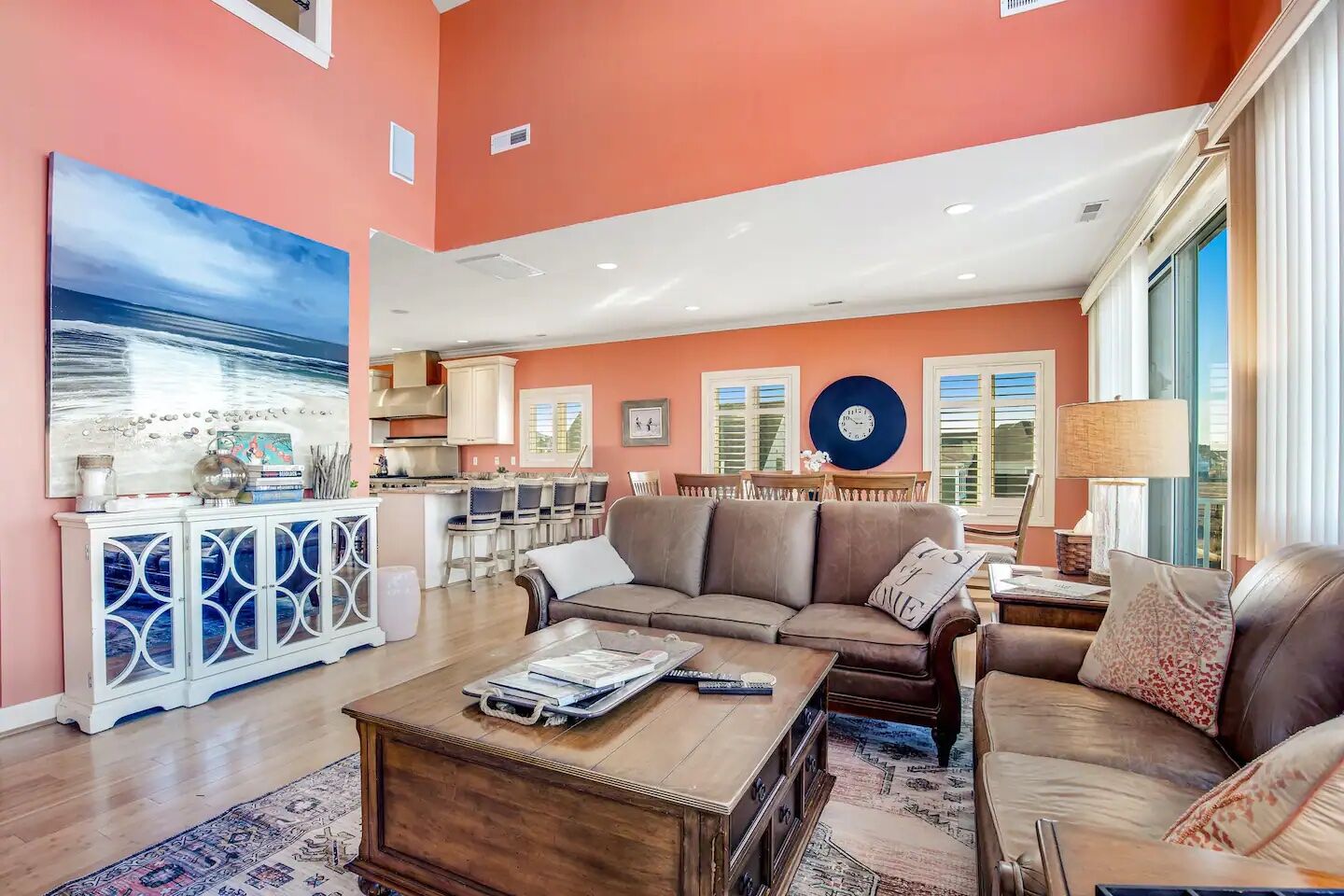 This brand new Ocean City waterfront vacation rental offers sweeping skyline views away from the hustle and bustle. Nifty black-out blinds add a nice touch to lighter sleepers. A pool table is provided and there's an al fresco hot tub on one of the multiple terraces. Six bikes are provided as well as beach gear including towels, chairs, and boogie boards. Pontoons and kayaks are welcome in the private dock.
Fourteen guests, three bedrooms
Price: $1,175 per night
What did you think of this story?