11 Ocean City Airbnbs That Showcase the Best of Jersey Beach Life
Ocean City, New Jersey, flies the flag for family-friendly getaways. Tourism in this "dry" city revolves around the eight miles of sandy beach, epic amusement parks, and the boardwalk with its snack shacks. When you tire of the bright lights, head to the oceanfront Corson's Inlet State Park for a dose of nature. Choosing where to stay in Ocean City is only the start of the adventure. Read on for the lowdown on the Airbnb scene in Ocean City, New Jersey.
We hope you love the Airbnb Ocean City, NJ, vacation rentals we recommend! Just so you know, Matador may collect a small commission from the links on this page if you decide to book a stay. Listed prices are accurate as of the time of publication.
Boardwalk Airbnbs in Ocean City, New Jersey
The Jersey Shore is all about the actual shore, so booking a boardwalk Airbnb in Ocean City, NJ, is your best bet for being the heart of the action.
Stylish shore getaway in the heart of OCNJ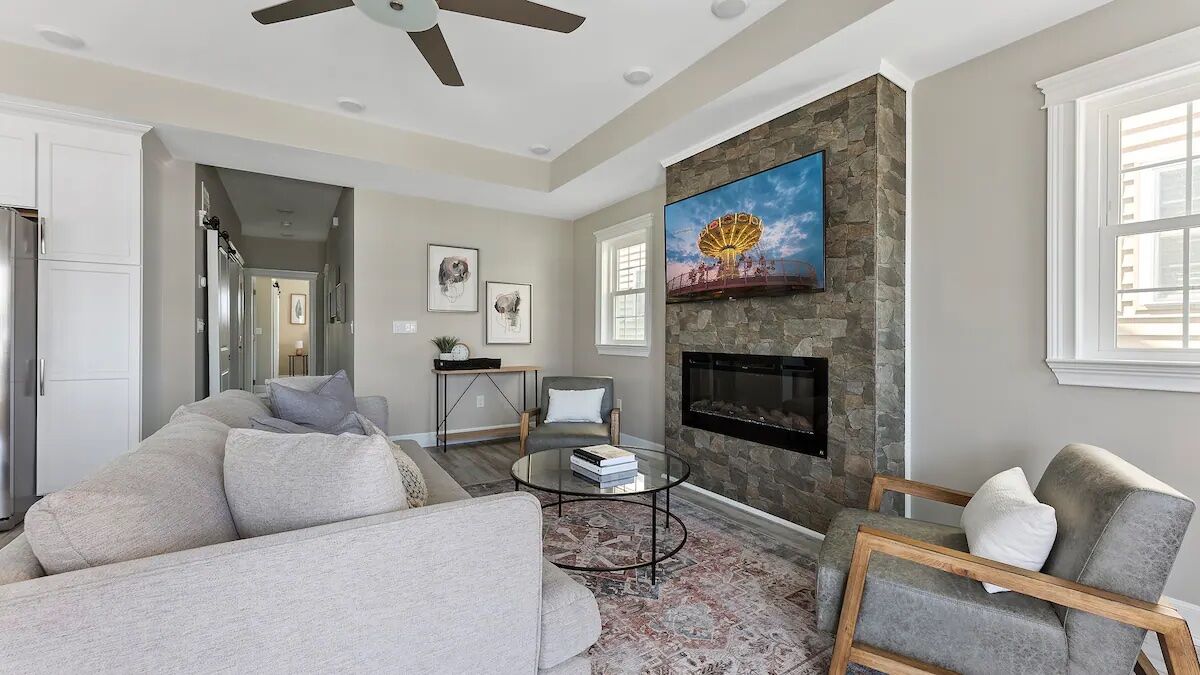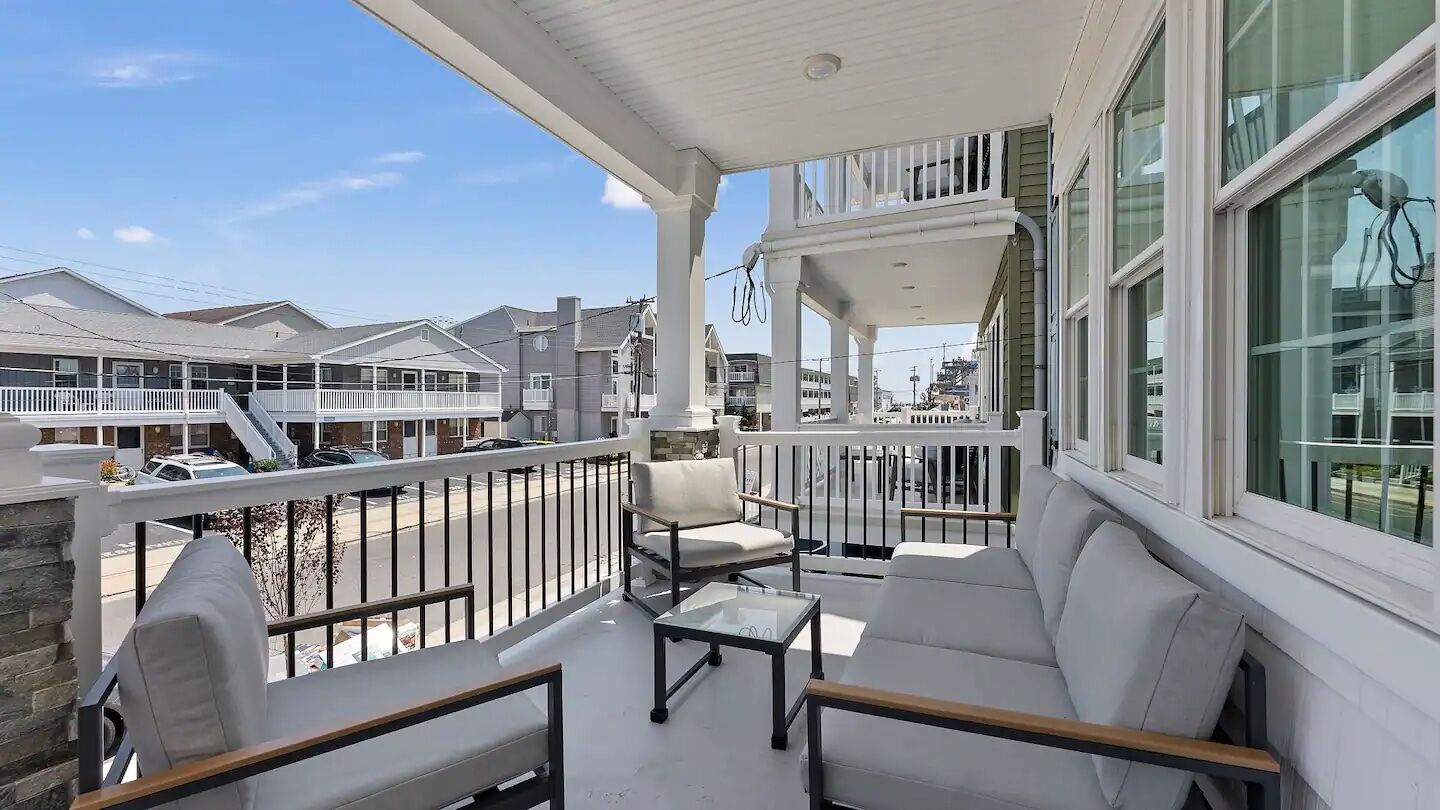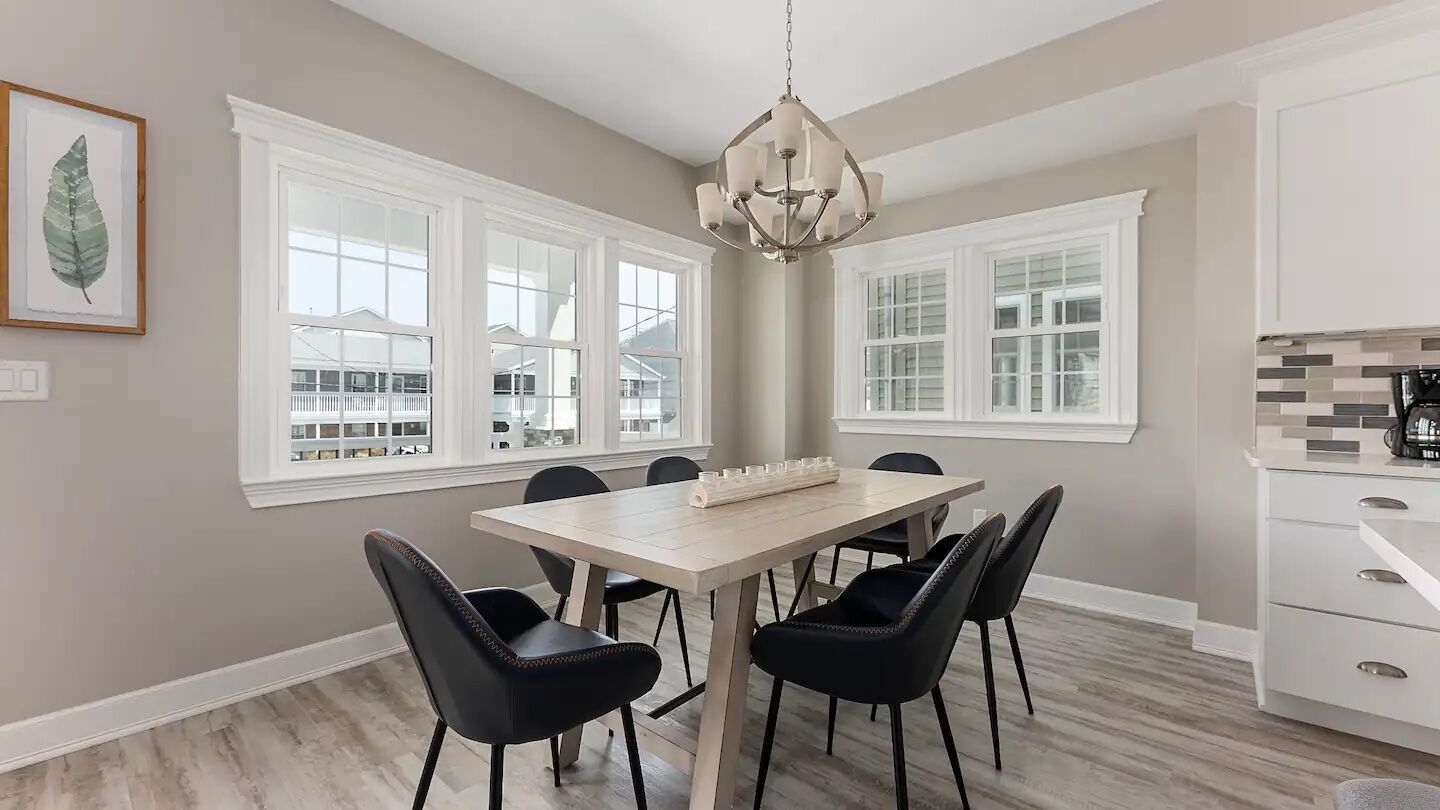 This immaculate three-bedroom rental is steps away from the beach and boardwalk. Open-plan living quarters are clad in neutral hues with a stone fireplace and a top-of-the-line kitchen. Each of the three double bedrooms has a TV and there's a bathtub in the master bathroom. A large sheltered balcony is perfect for breakfasts and chatty evenings.
Six guests, three bedrooms
Price: $590 per night
Downtown Ocean Ave – Franklin House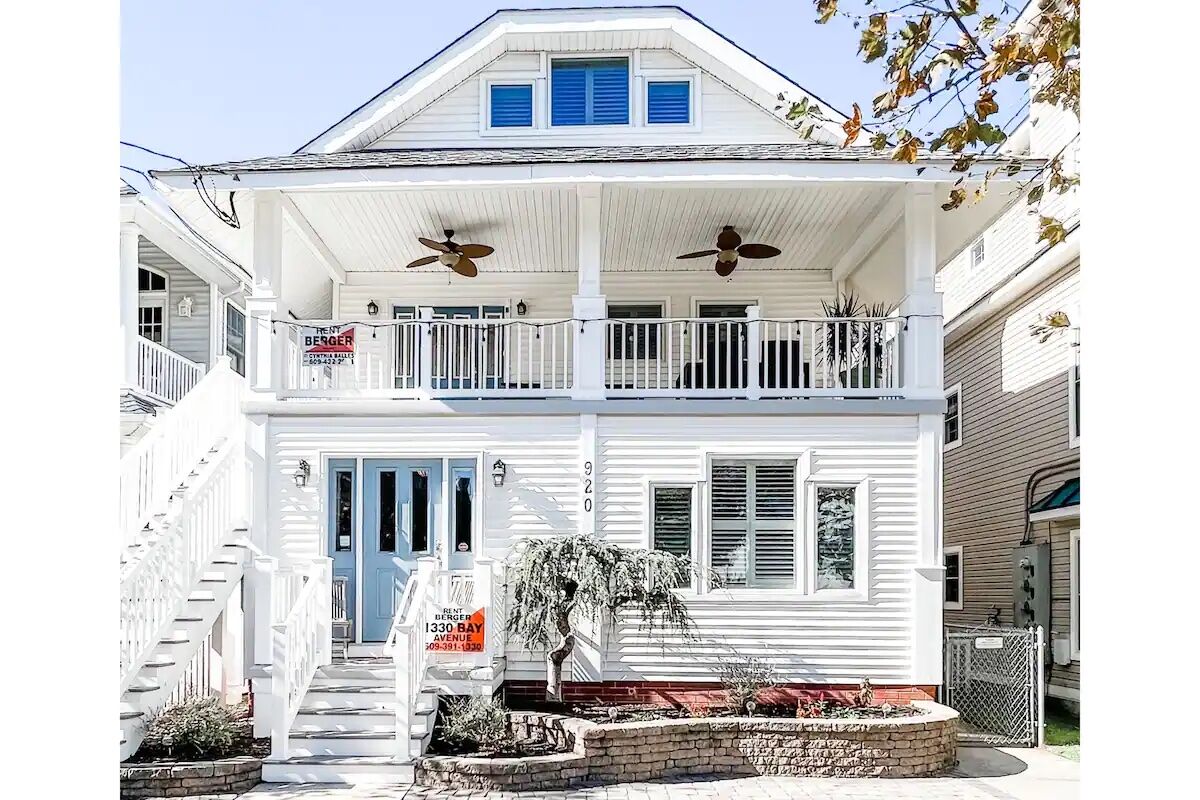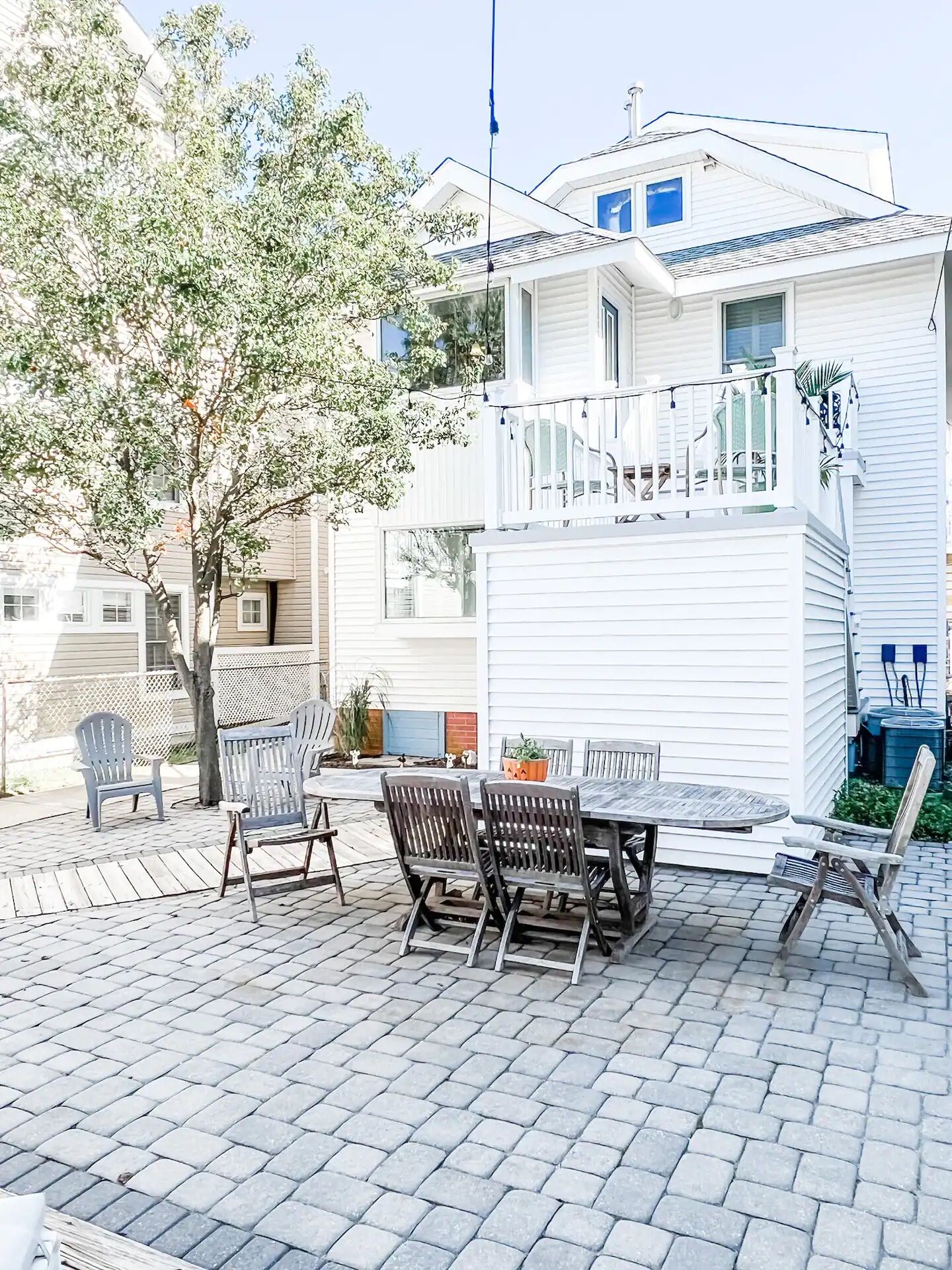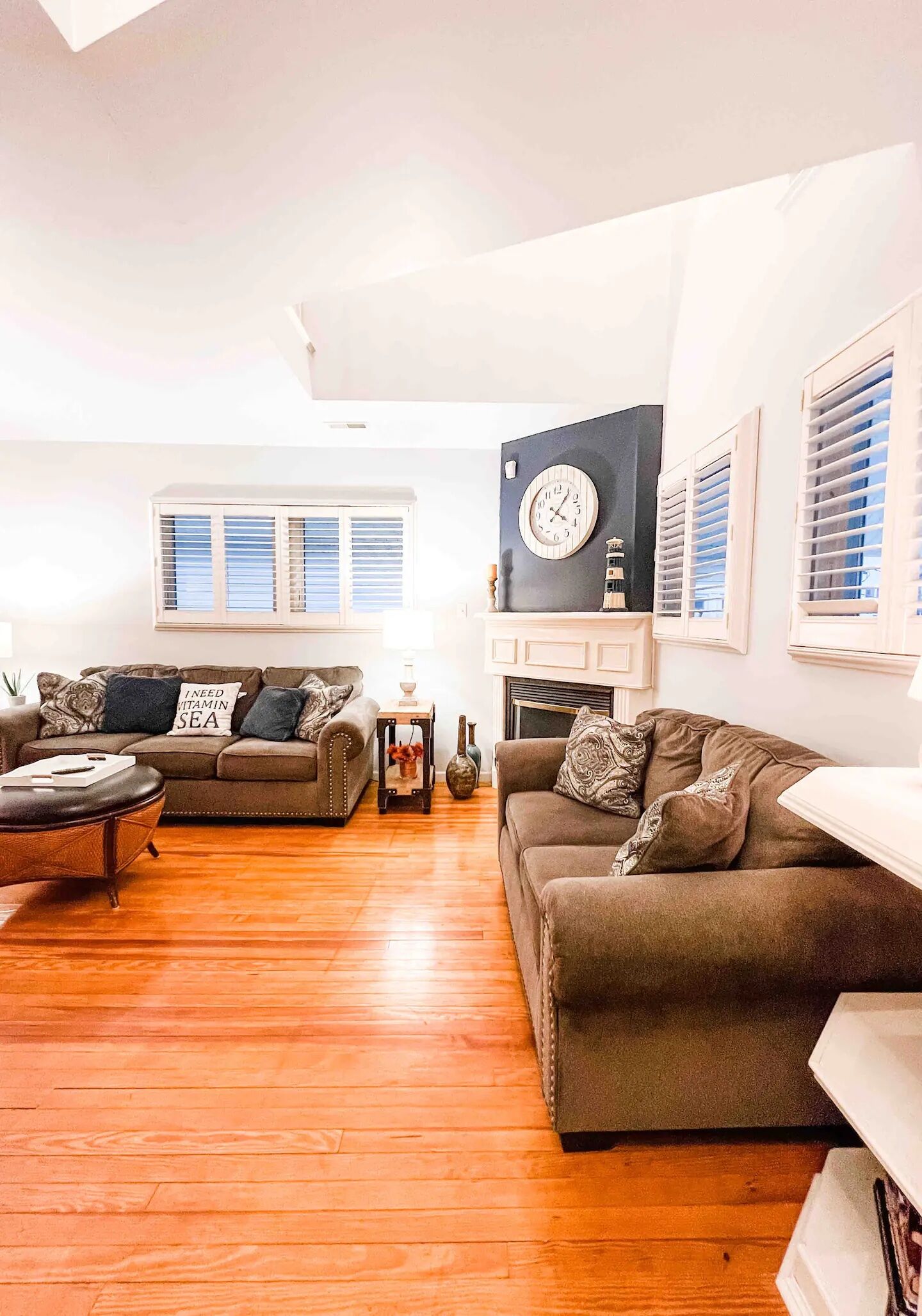 Located at 9th and Ocean, this downtown Ocean City Airbnb is right in the heart of the action. A postcard-pretty facade includes a sheltered terrace on the upper level with ample seating and dining space. At the rear, you'll find a second balcony and patio for additional privacy. Cozy, modern interiors are spread over two floors plus a loft that doubles up as a bedroom and lounge.
Nine guests, three bedrooms
Price: $530 per night
Amazing six-bedroom home with elevator and six decks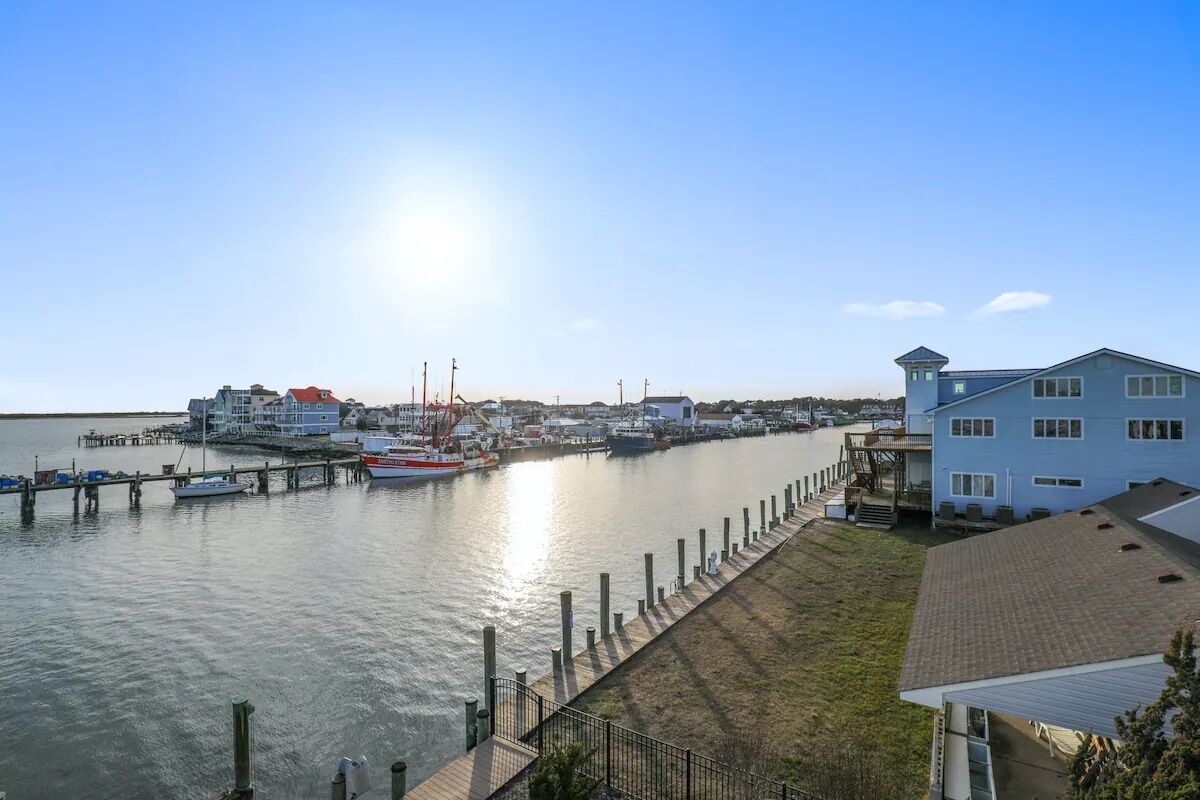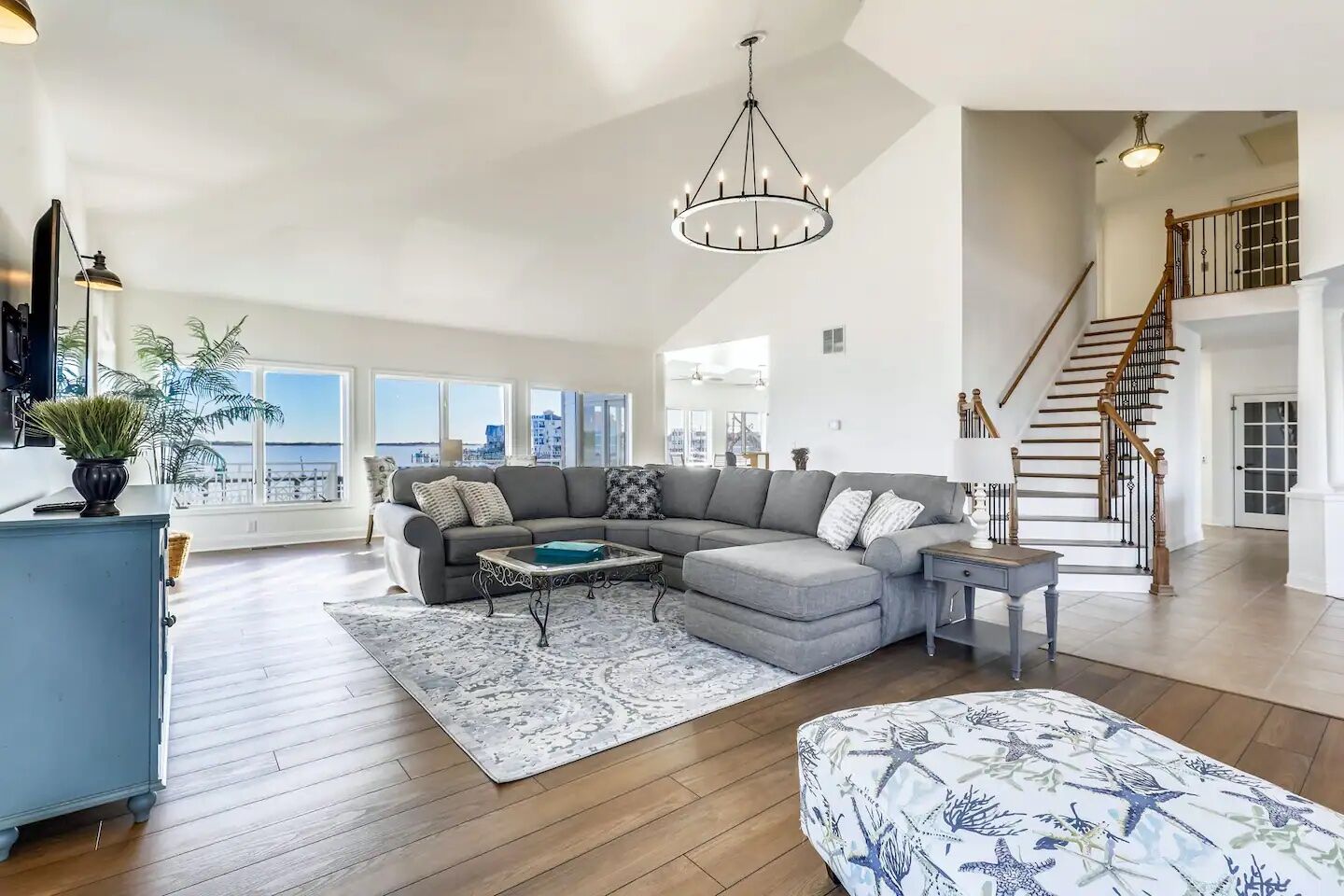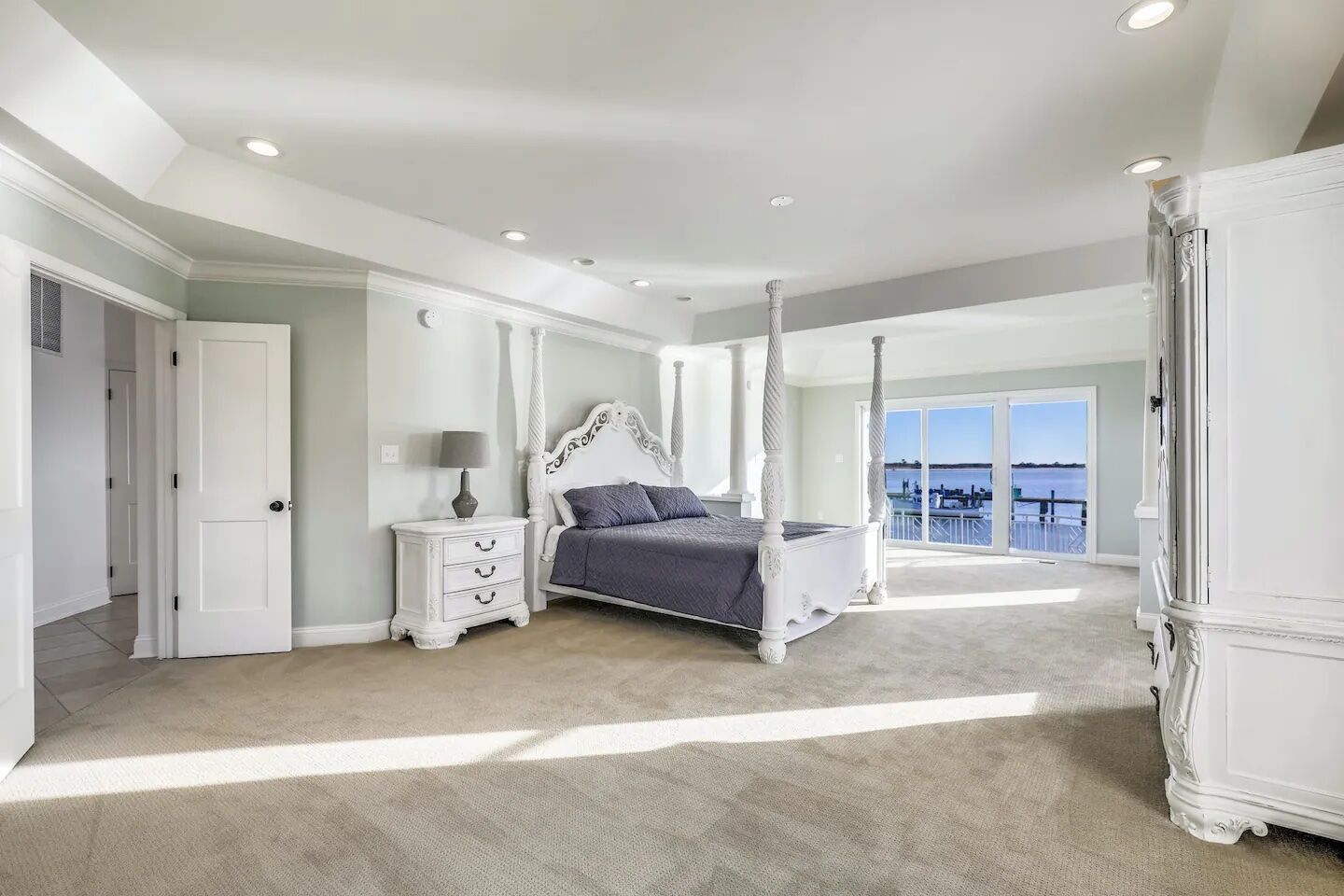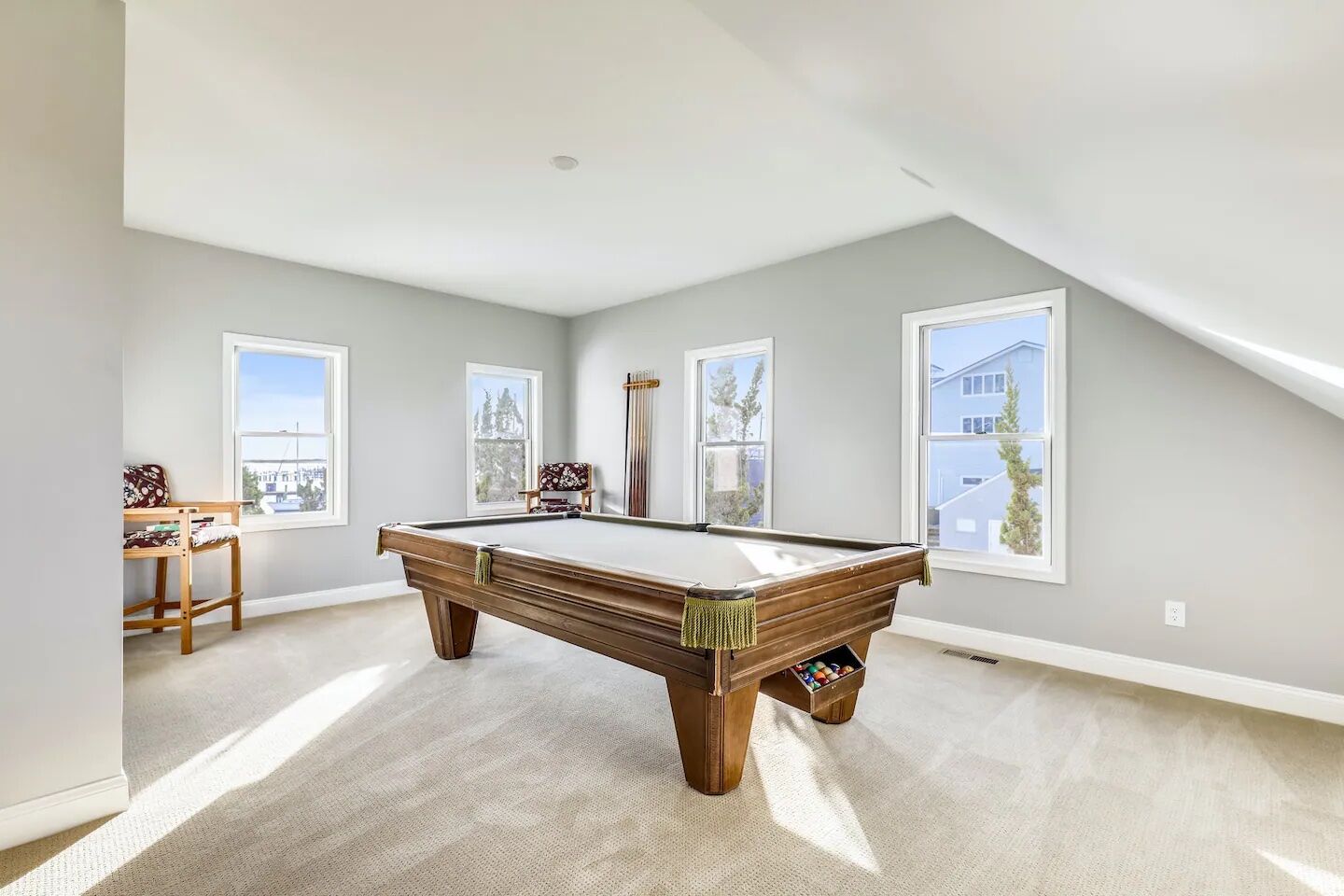 Convenient for the beach and boardwalk, this six-bedroom Airbnb Ocean City vacation rental features an open-plan living and dining zone. The fireplace adds coziness for winter evenings or movie nights. Three balconies offer attractive views and are ideal for sociable dinners and quiet time. An elevator is handy for elderly guests or those seeking an accessible property. Bicycles, beach chairs, and kids' toys are available in the garage.
Fourteen guests, six bedrooms
Price: $1,009 per night
Book here
The Saltwater House – High Tide Suite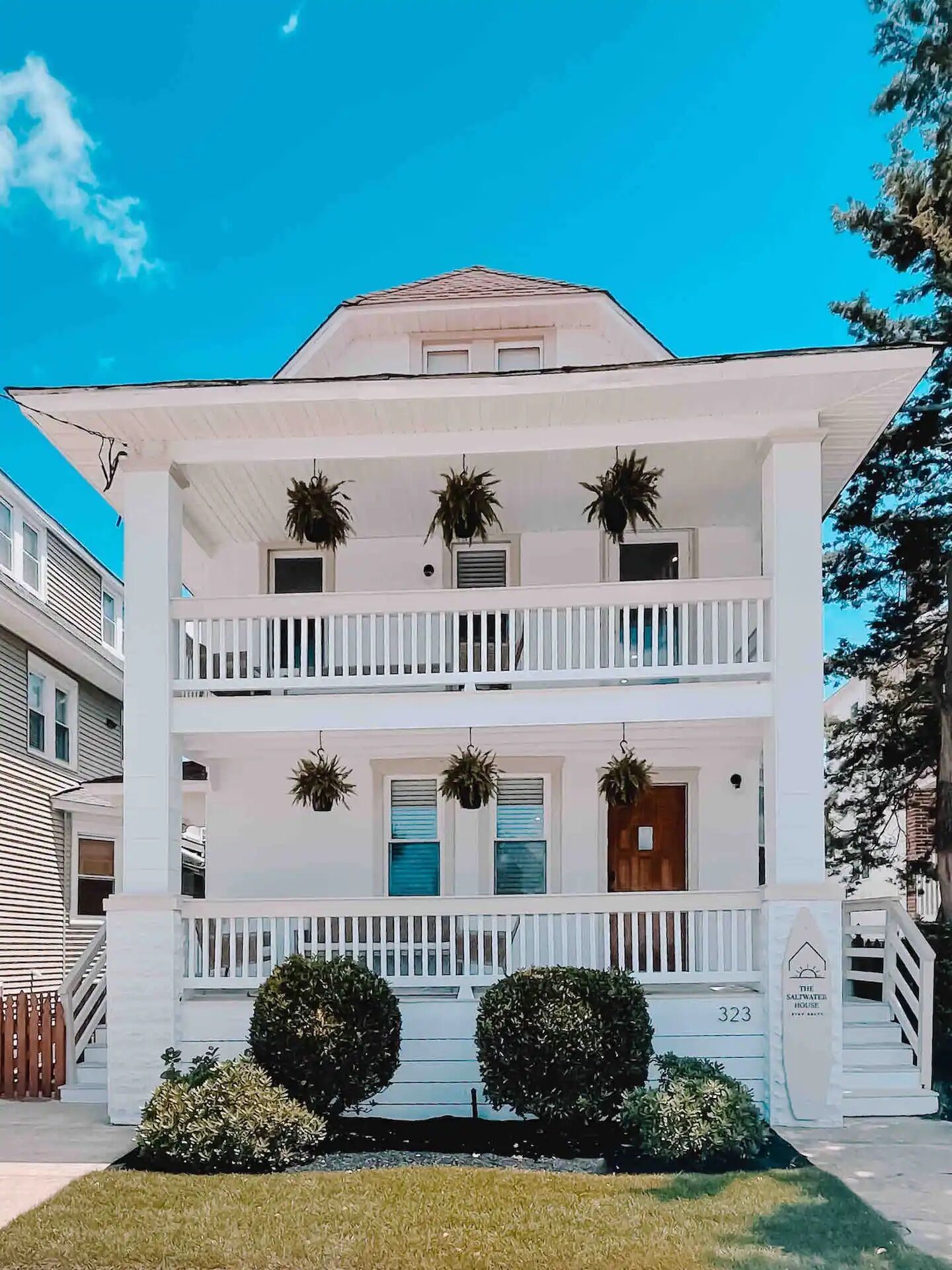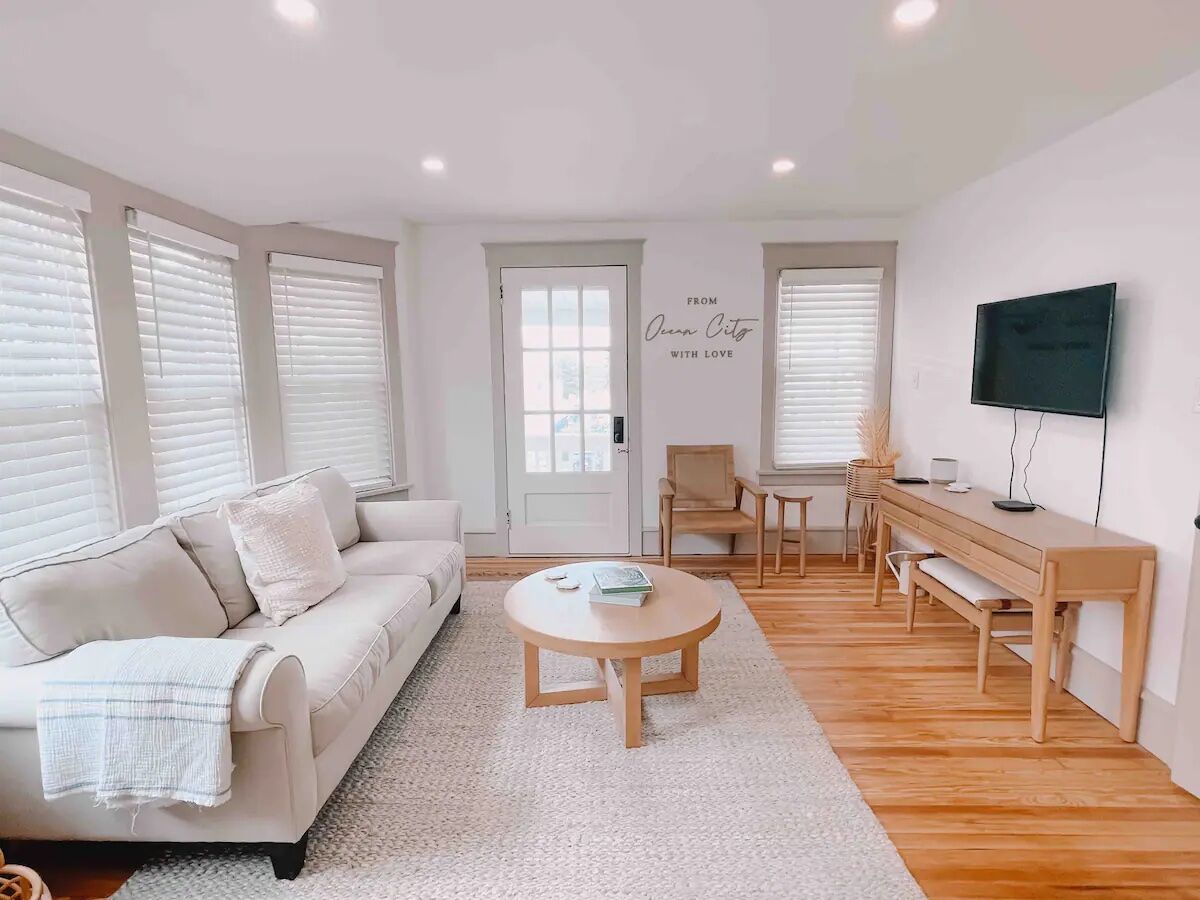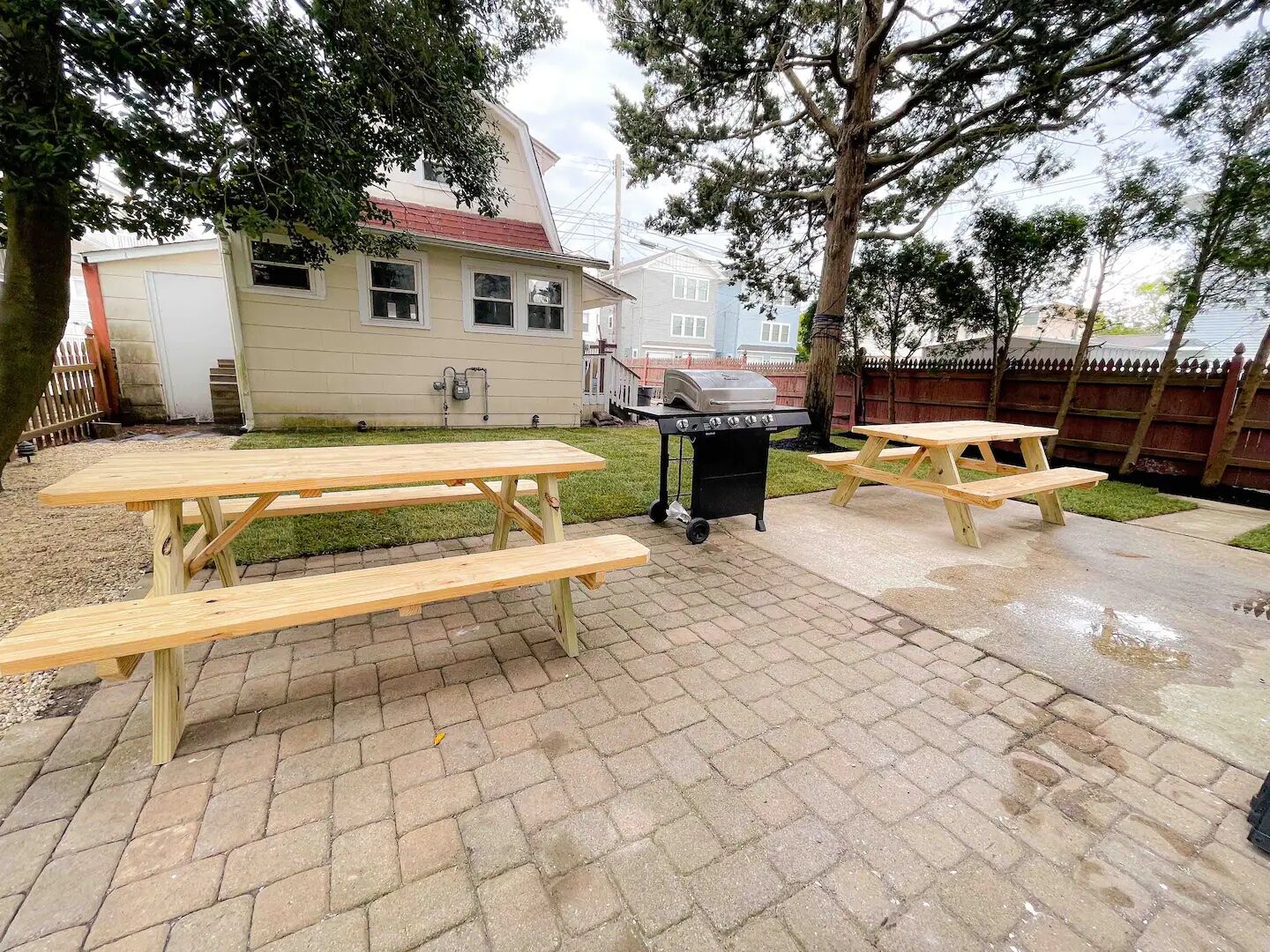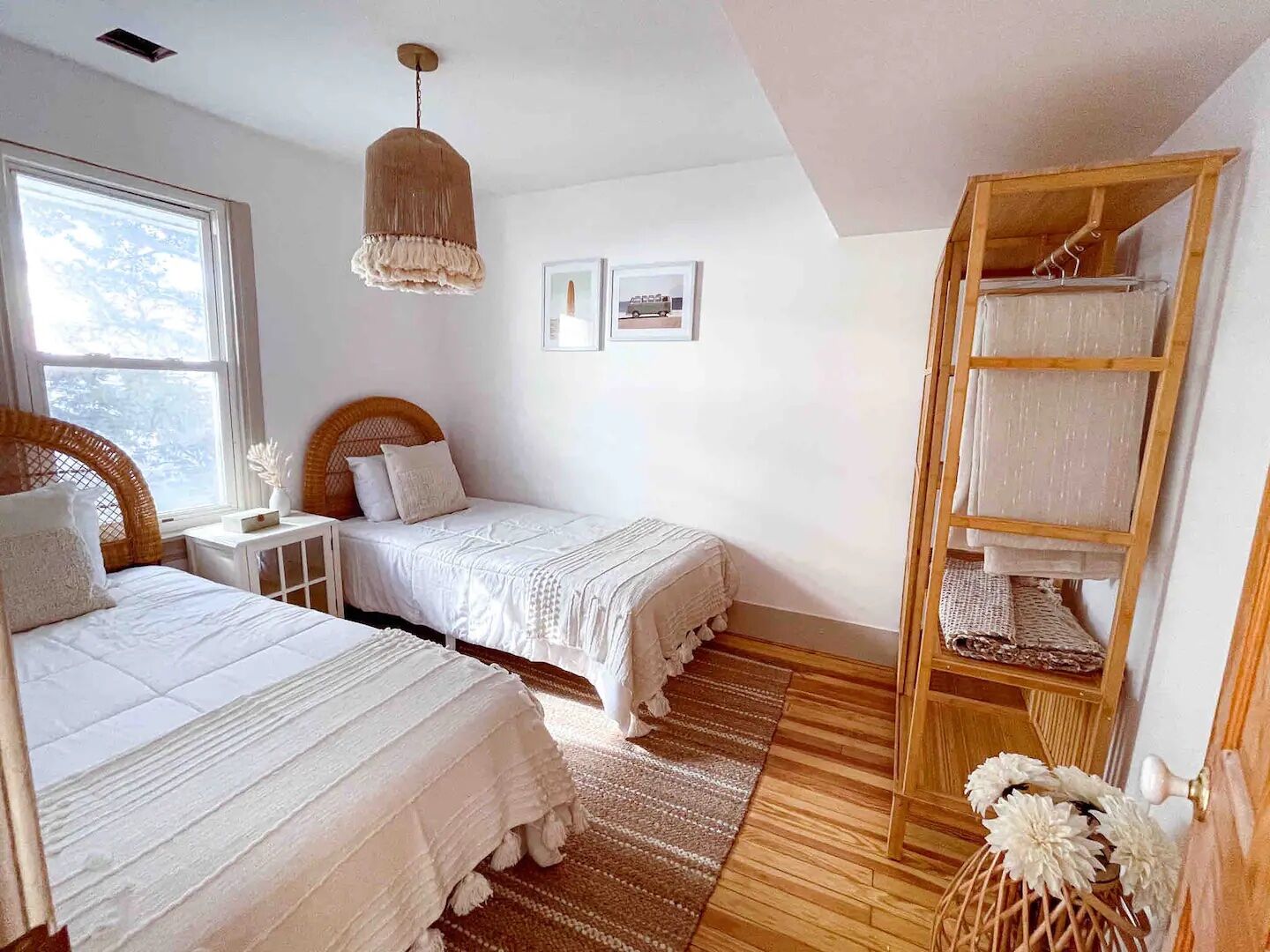 Located a 10-minute stroll from the sand, this picturesque vacation rental is styled per modern tastes. Beach-themed prints hang on the walls while bohemian appliances add a laid-back charm. A compact yet comprehensive kitchen spills into the living room while the backyard is spruced up with picnic benches and a grill. Hire a couple of bikes from town and you can secure them at the provided bike racks.
Six guests, three bedrooms
Price: $435 per night
Beachfront Airbnb Ocean City, New Jersey, vacation rentals
Ocean City, New Jersey, beachfront Airbnbs put you steps from the water. This, of course, means you have first access to the sand each morning for prime towel placement.
Luxury beach block with full ocean views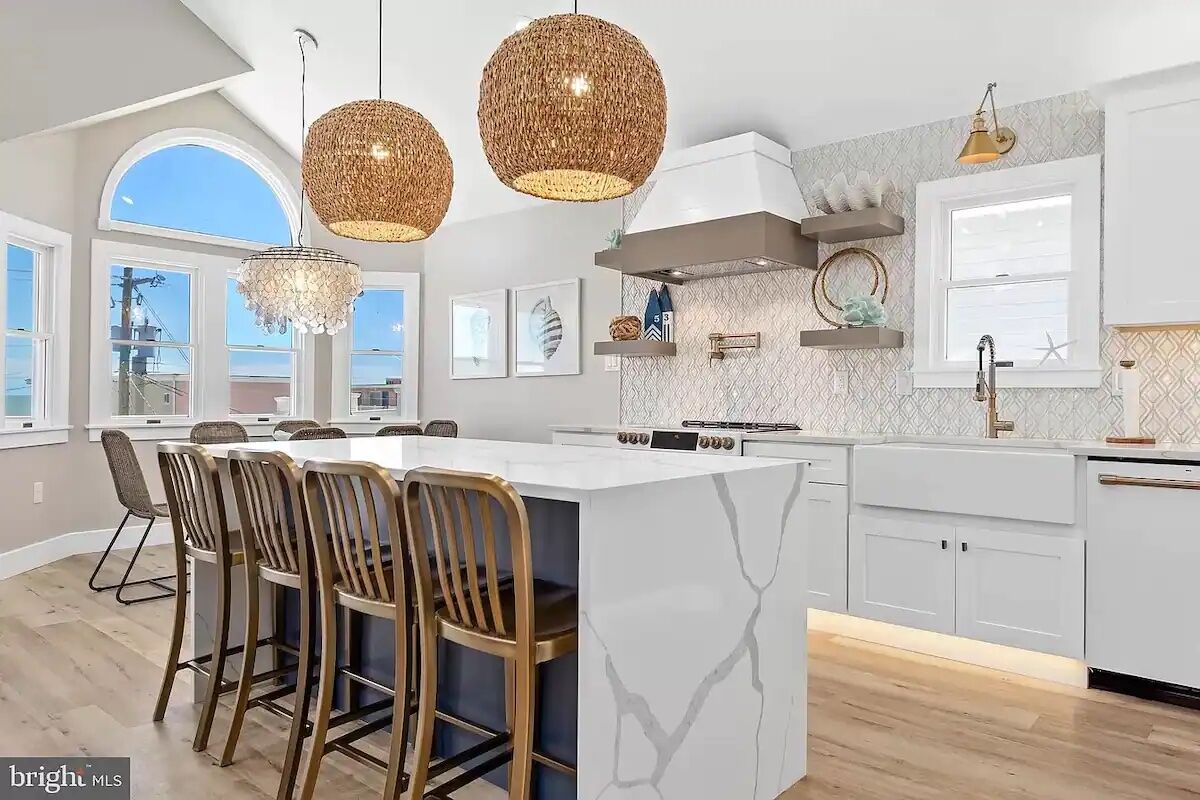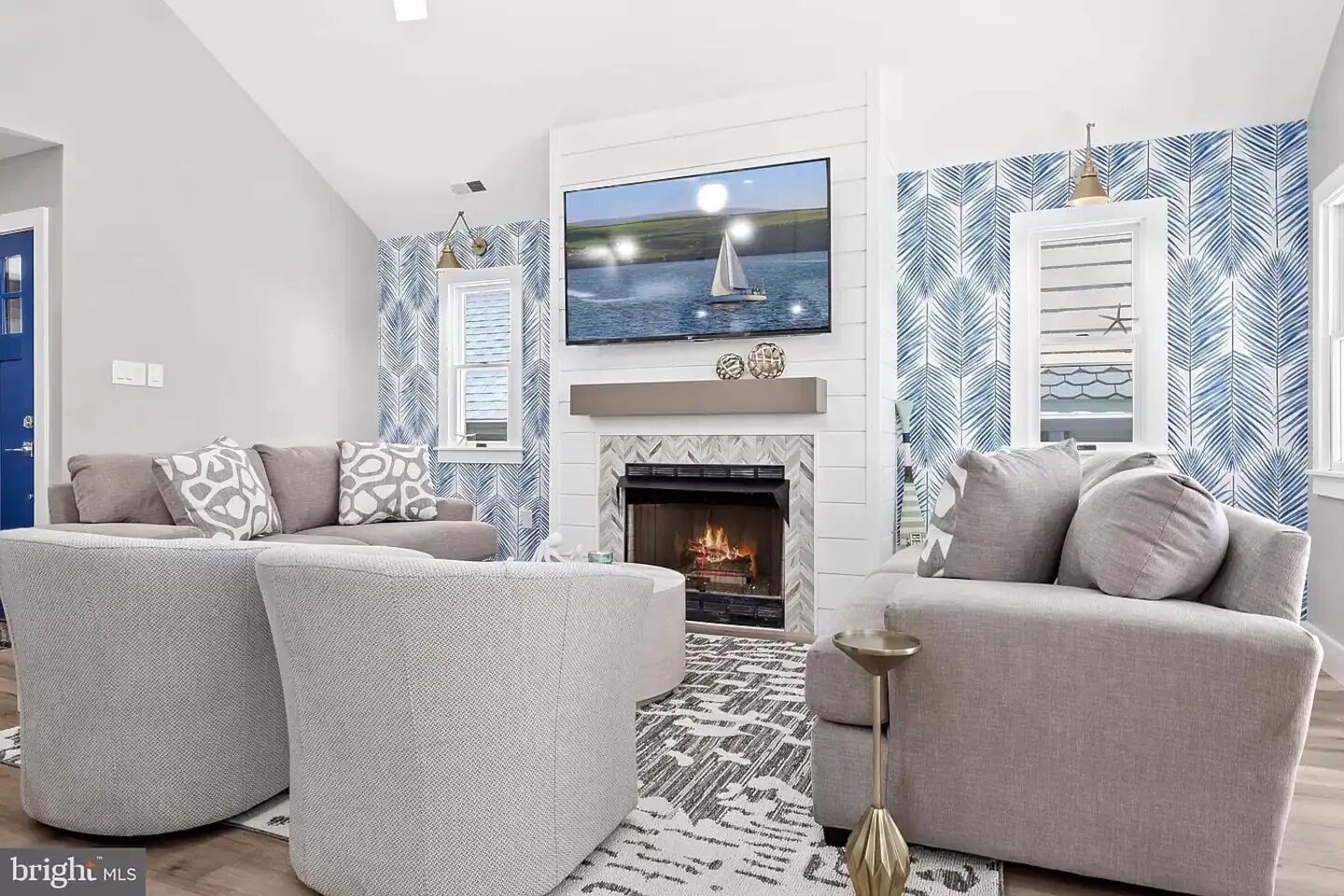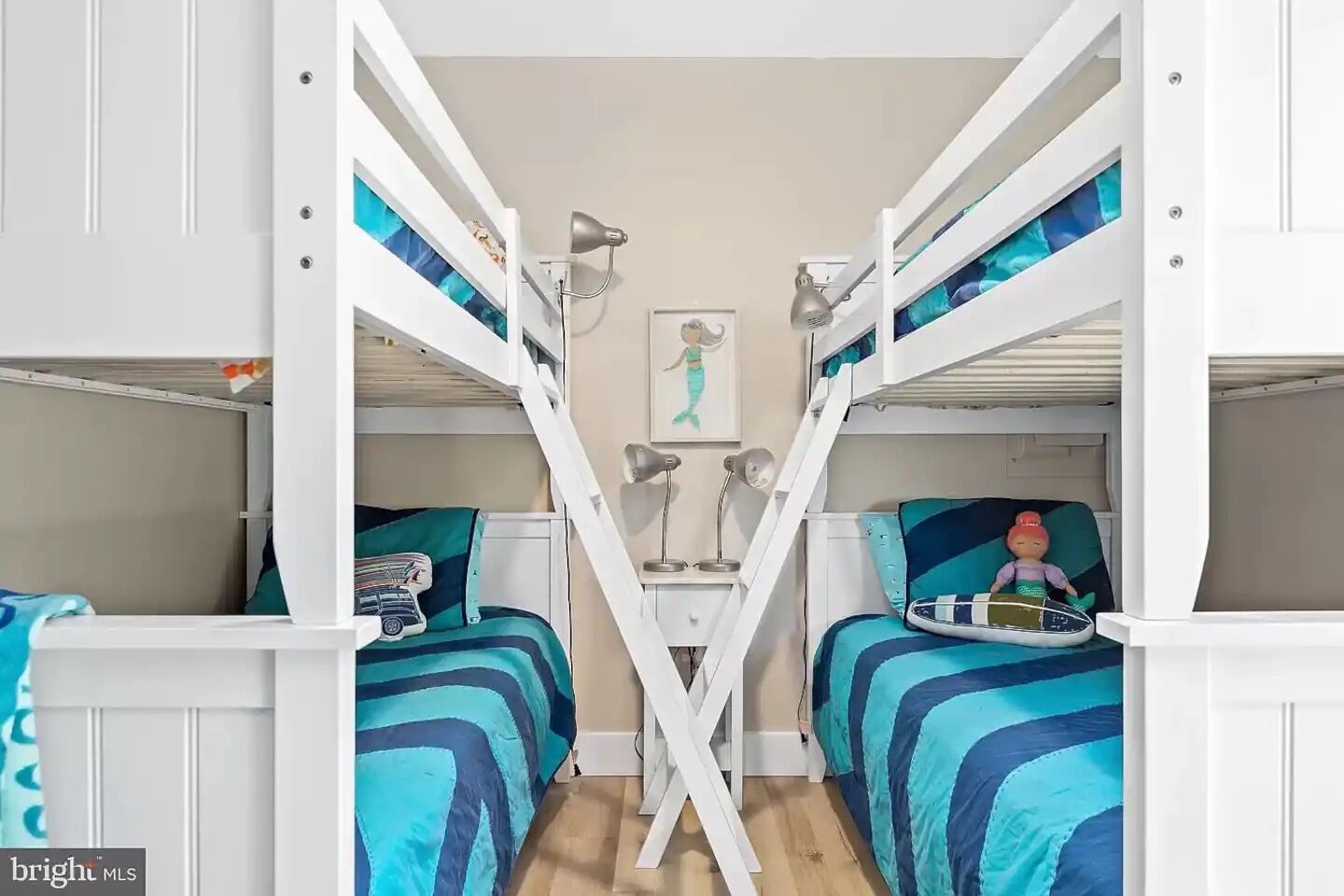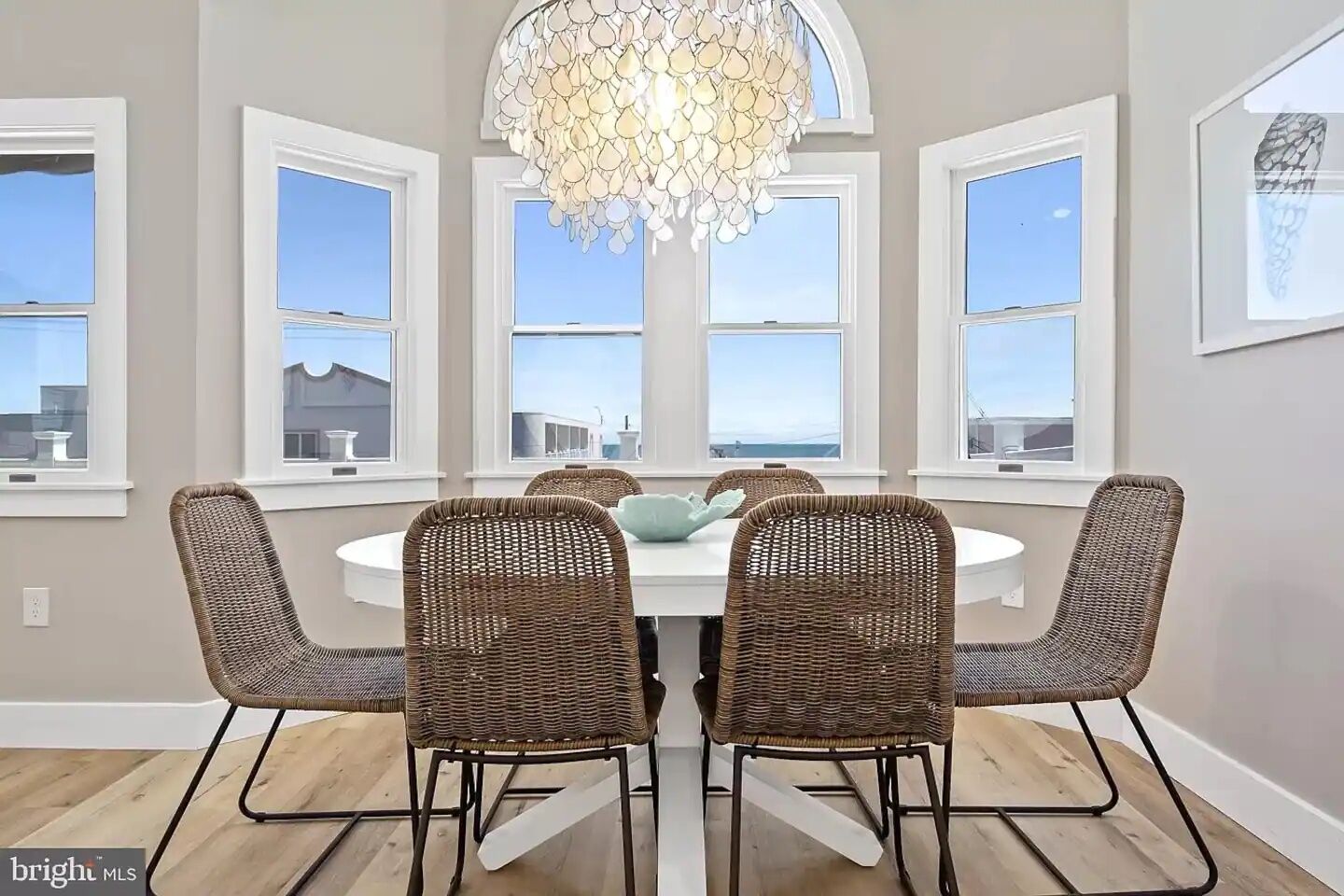 This luxurious Ocean City condo occupies the top floor and rewards you with ocean views. Interiors are artistically appointed with designer wallpaper, fixtures, and nautical prints and trinkets. The open-concept lounge and kitchen are warmed by a fire while light flows in through the picture windows. A balcony is fitted with a dining table and sun loungers to suit all moods.
Eleven guests, four bedrooms
Price: $1,930 per night
Beach front luxury home and deck right on the sand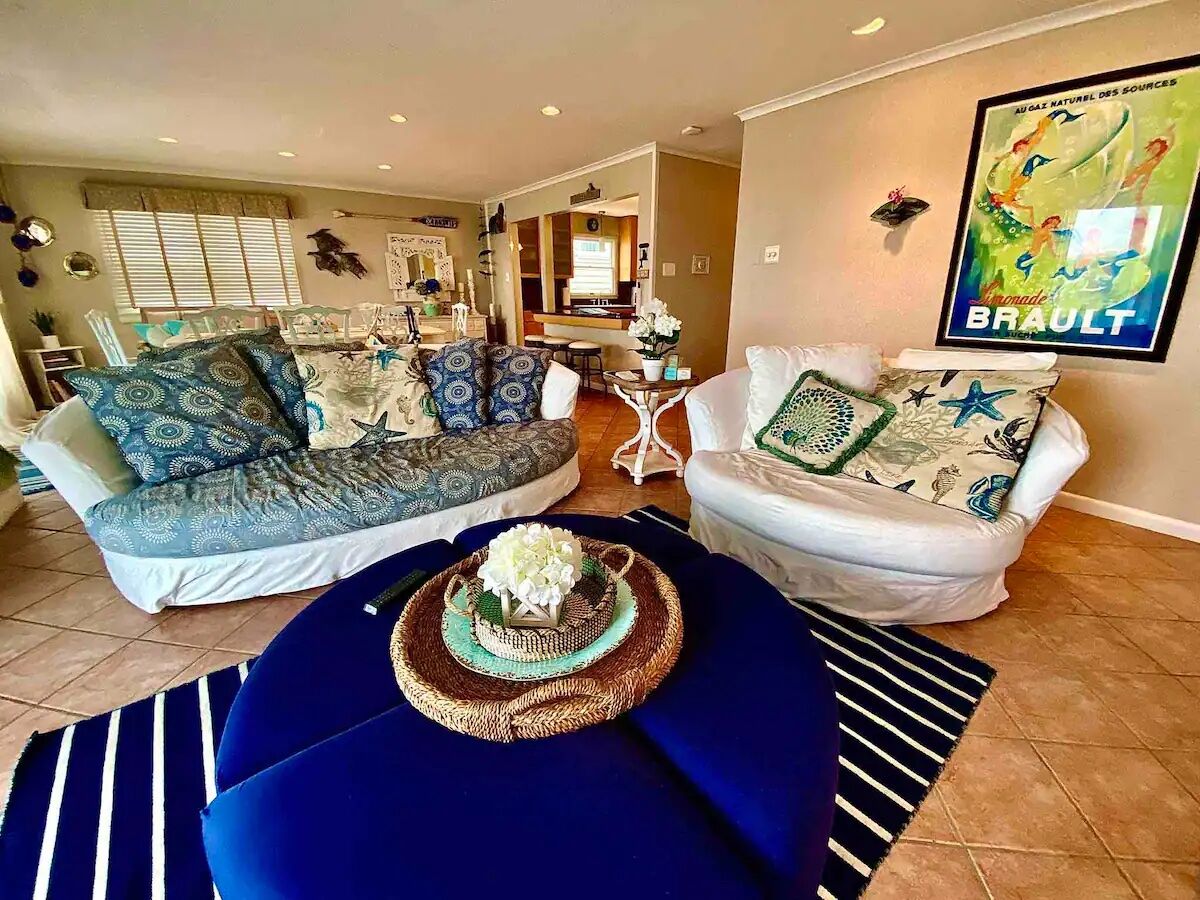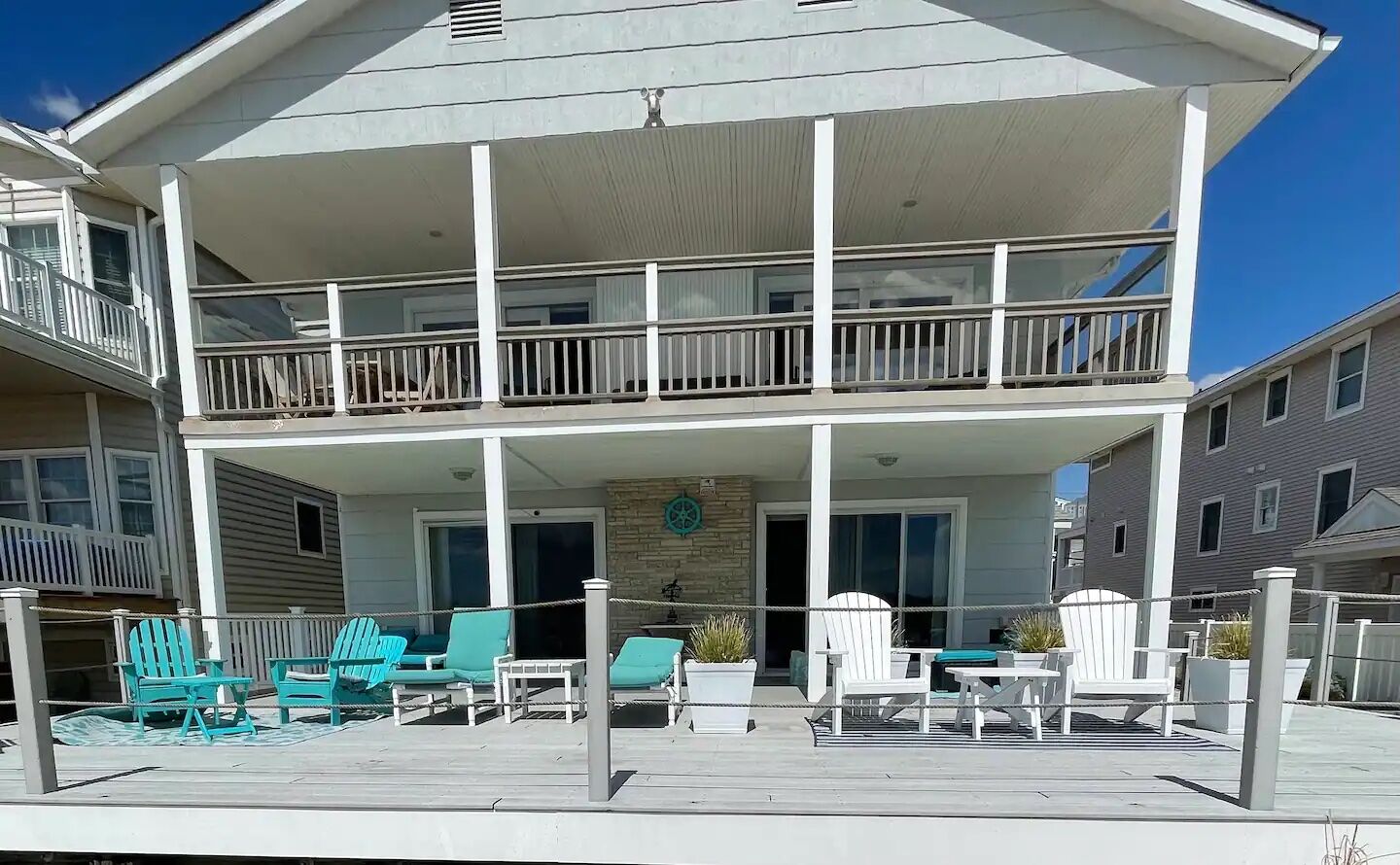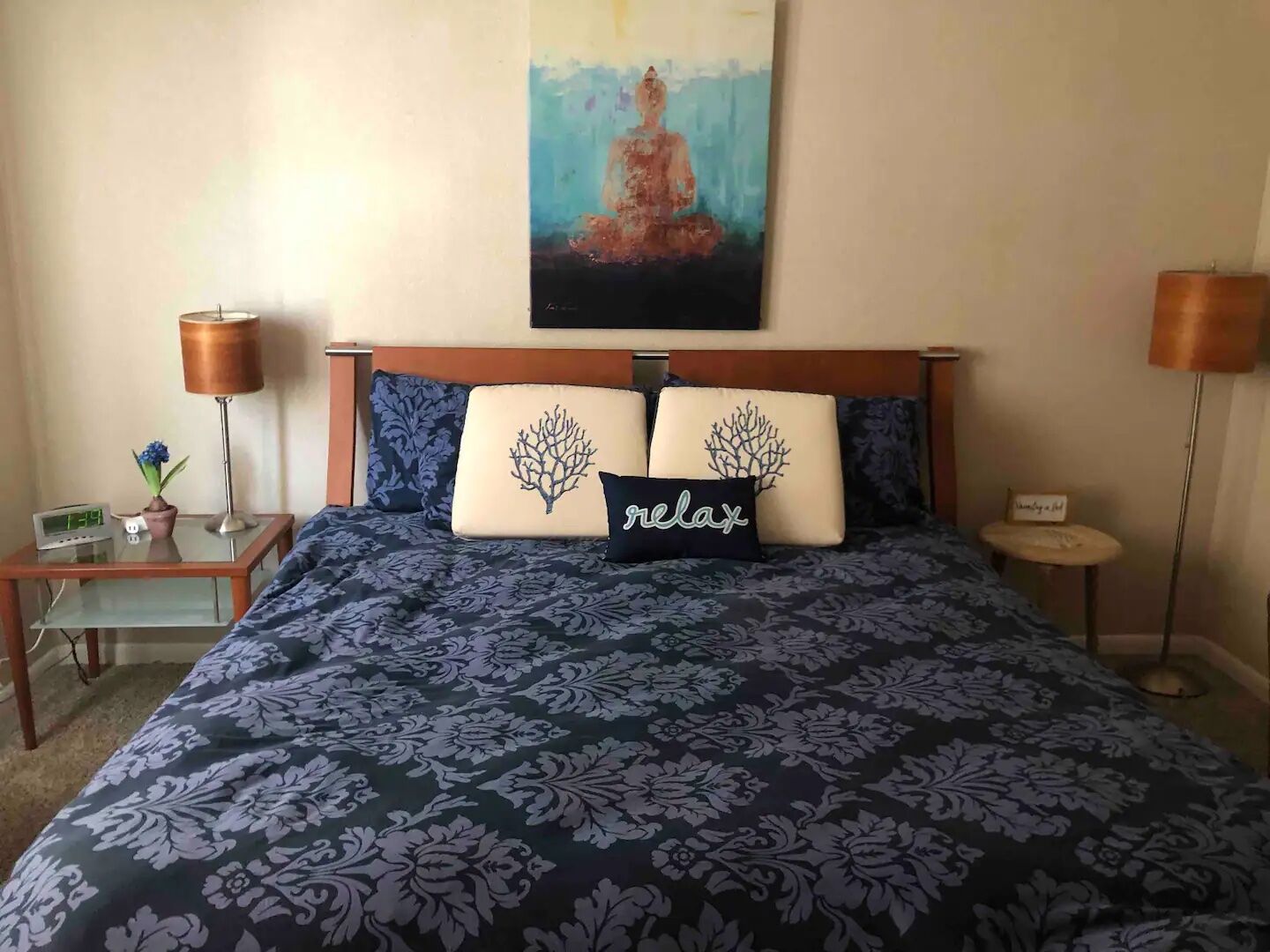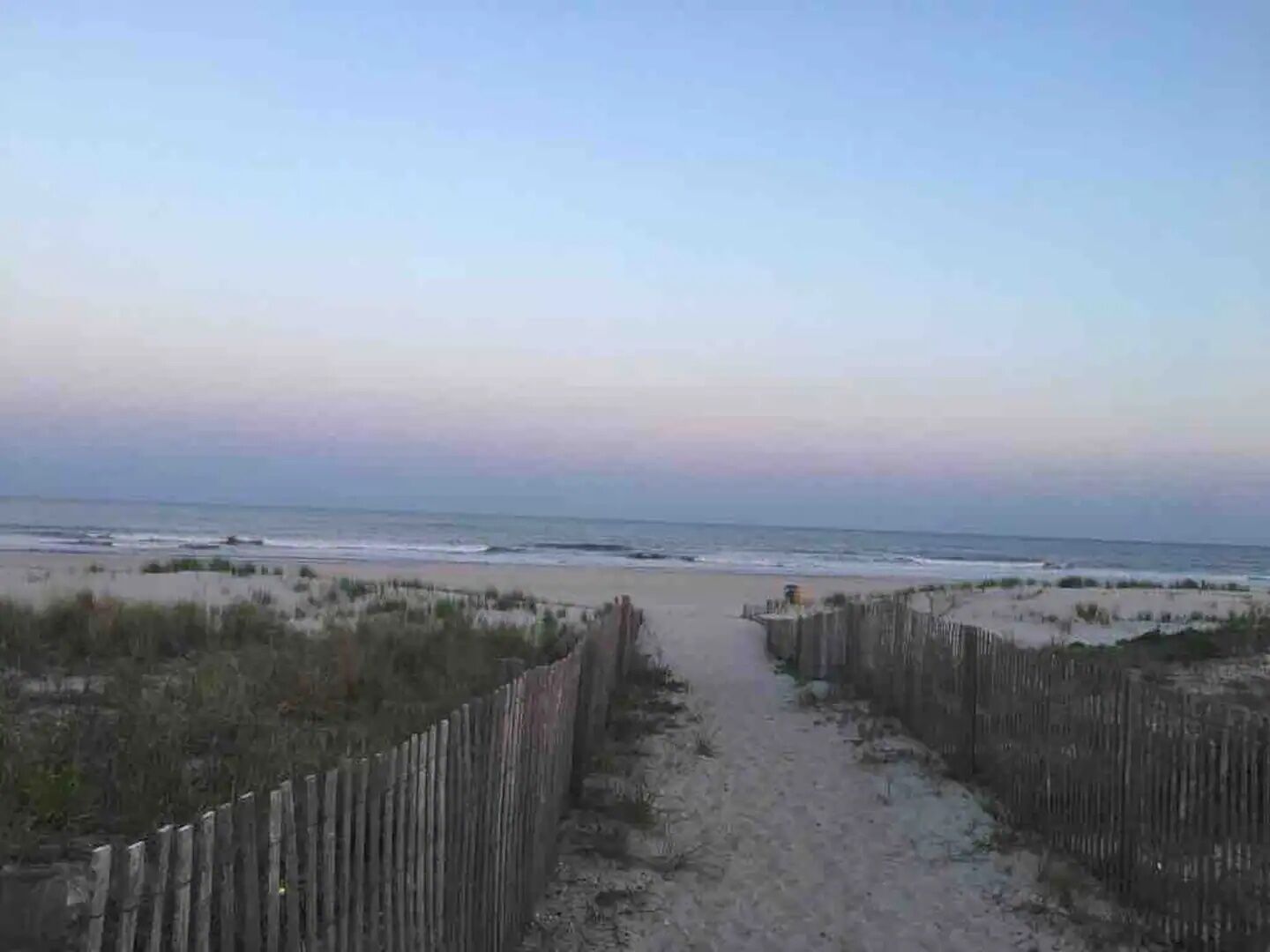 Situated directly on the sand, this beachside Airbnb in Ocean City, New Jersey, gives you the privilege of being the first in the water. Sit out on the immense deck with the back doors open while the sea breeze and salty air waft through the home. Shabby chic rooms and living spaces make this child and pet-friendly rental feel like home. The beach house is a 10-minute drive from downtown and the boardwalk.
Eleven guests, four bedrooms
Price: $1,010 per night
Pet-friendly Airbnbs in Ocean City, New Jersey
Travel is better with pets. Don't let anyone counter that statement. These pet-friendly Airbnbs in Ocean City, New Jersey, mean its no hassle to bring the pup.
The Gardens beach cottage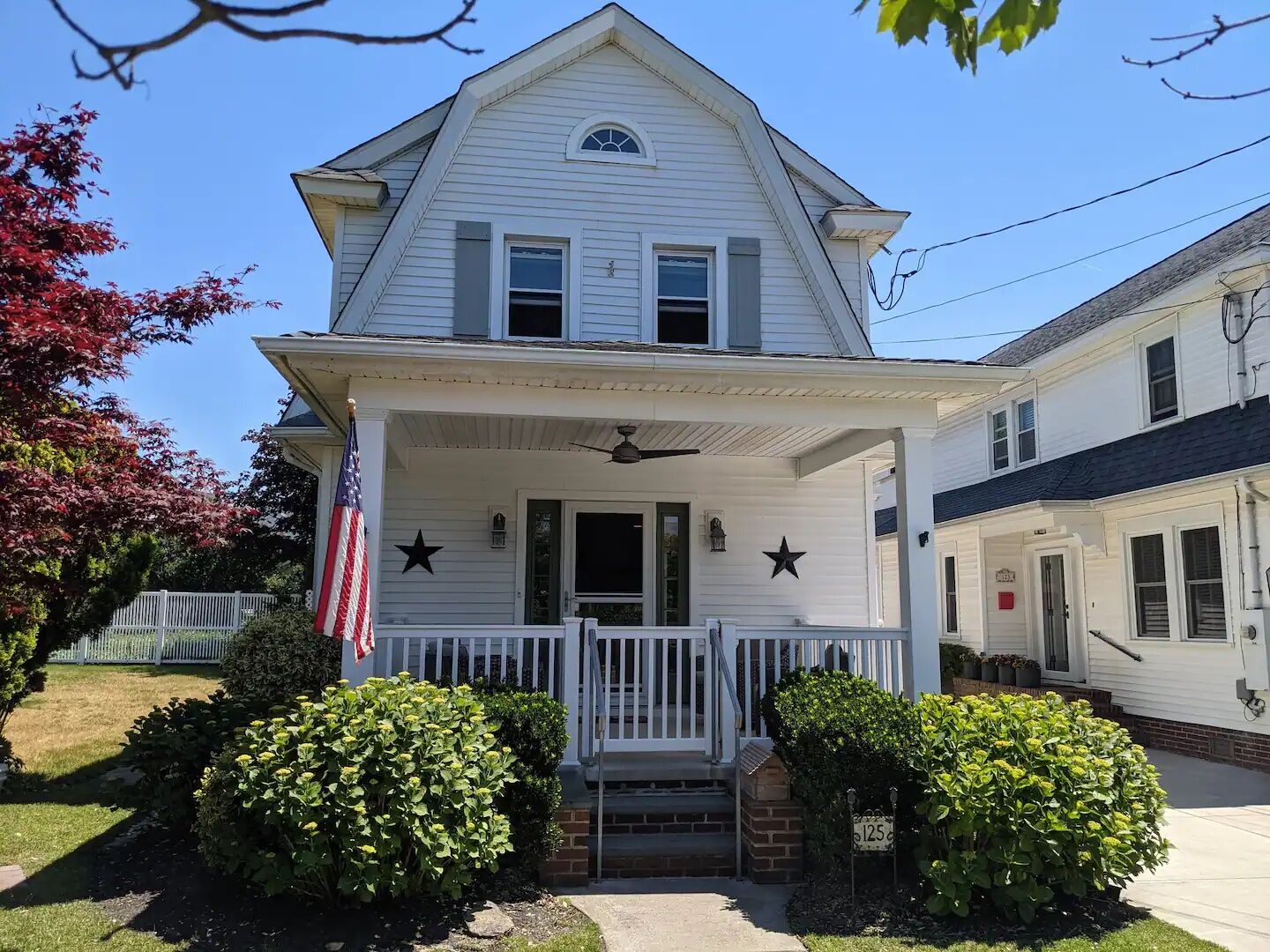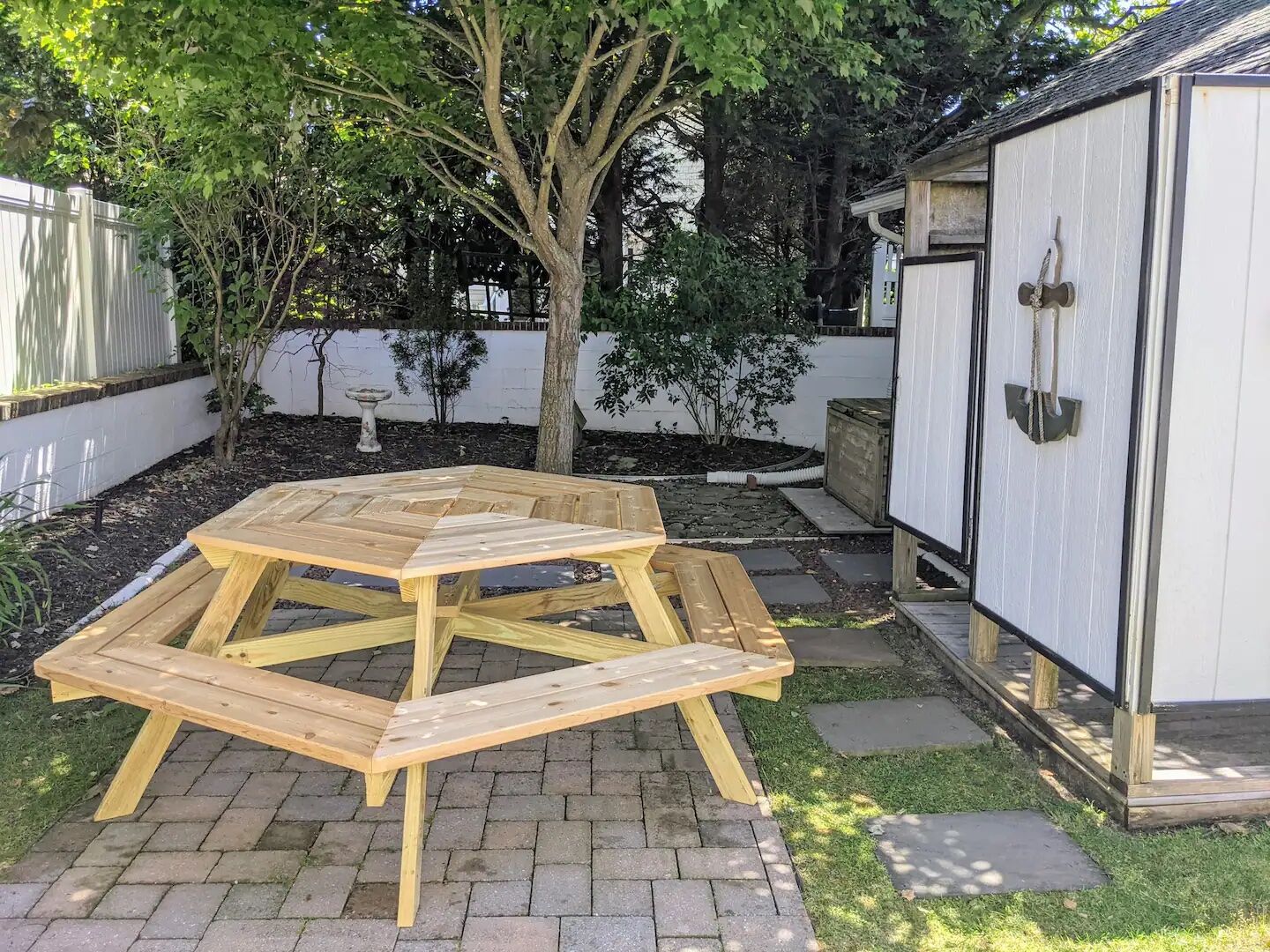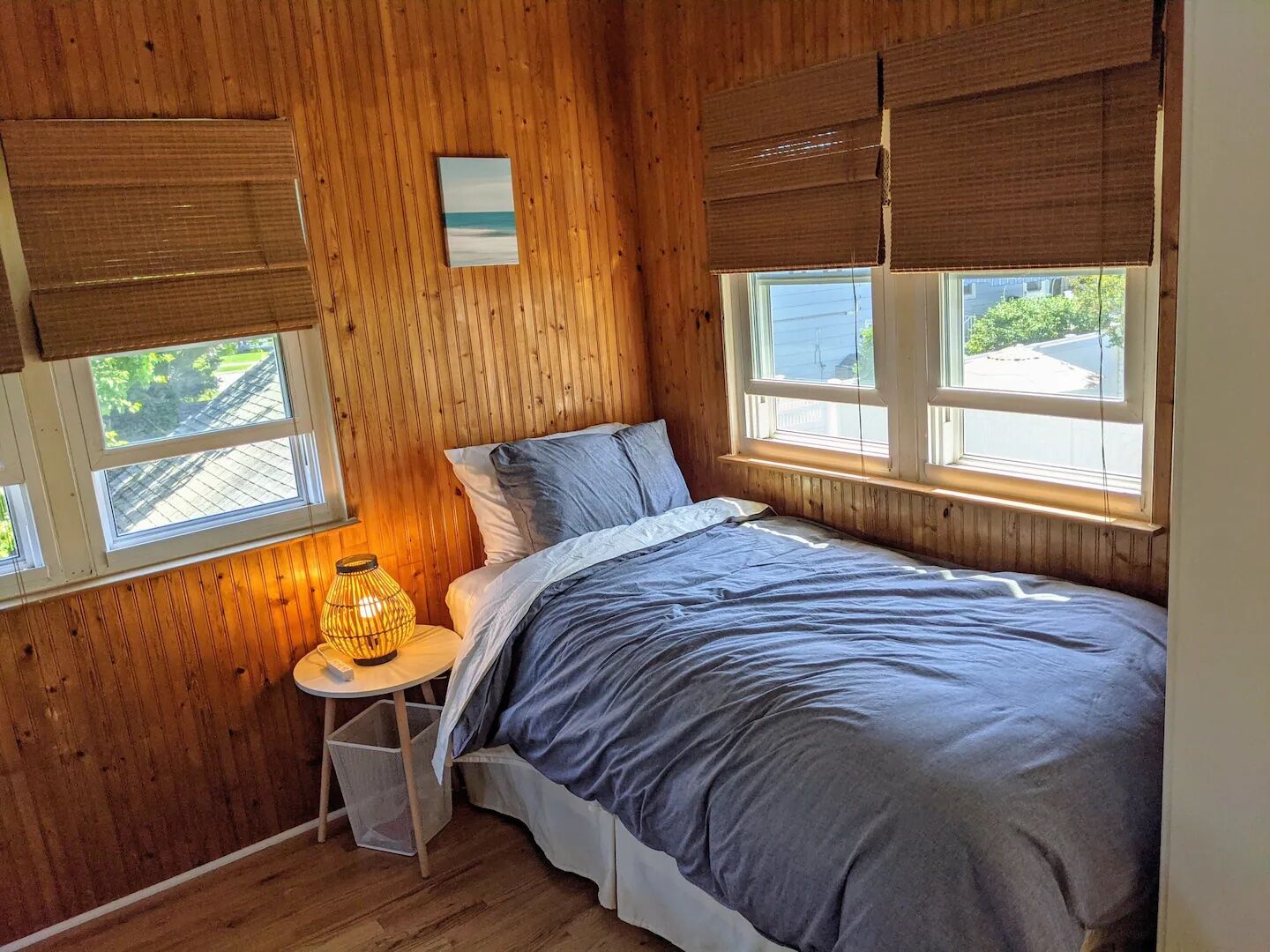 This cute Ocean City Airbnb vacation rental is equally suited for summer vacations, winter getaways, and workstations. Pleasing touches include the full bathtub, the full kitchen, and the rear room that serves as a reading nook or third bedroom. The patio leads onto a fenced backyard lawn where dogs and kids can burn off their energy. An outdoor shower is a bonus for beachgoing parties.
Nine guests, three bedrooms
Price: $485 per night
Family-friendly entire house with XL fenced-in yard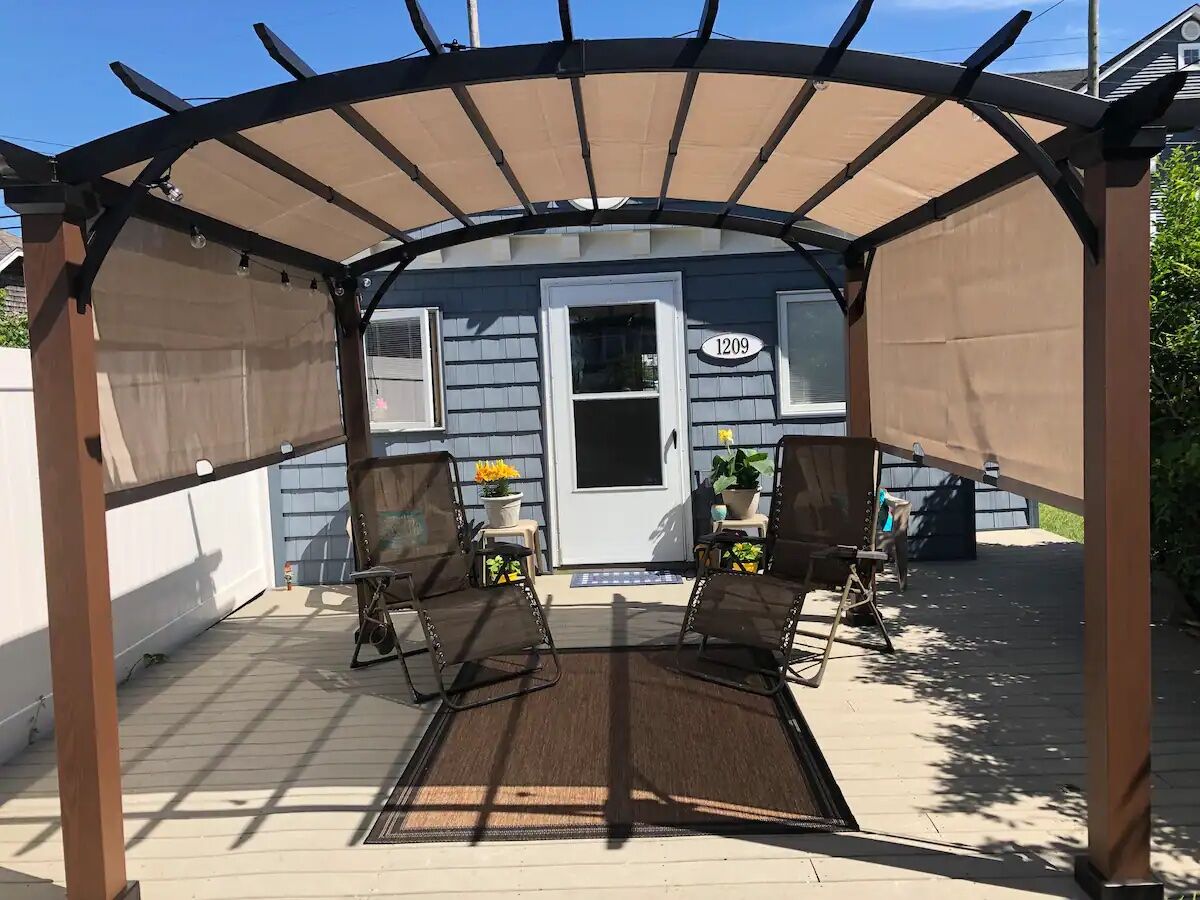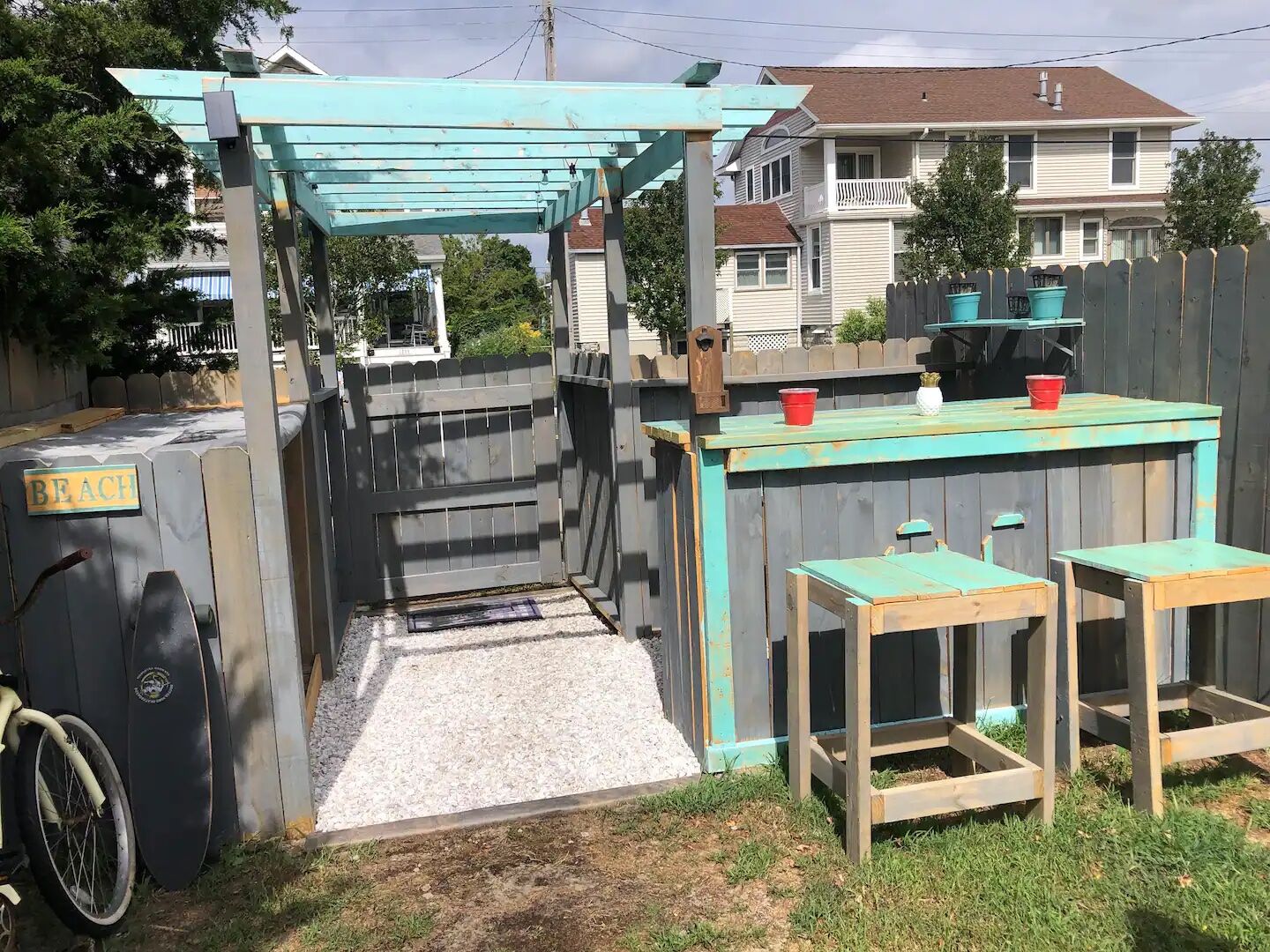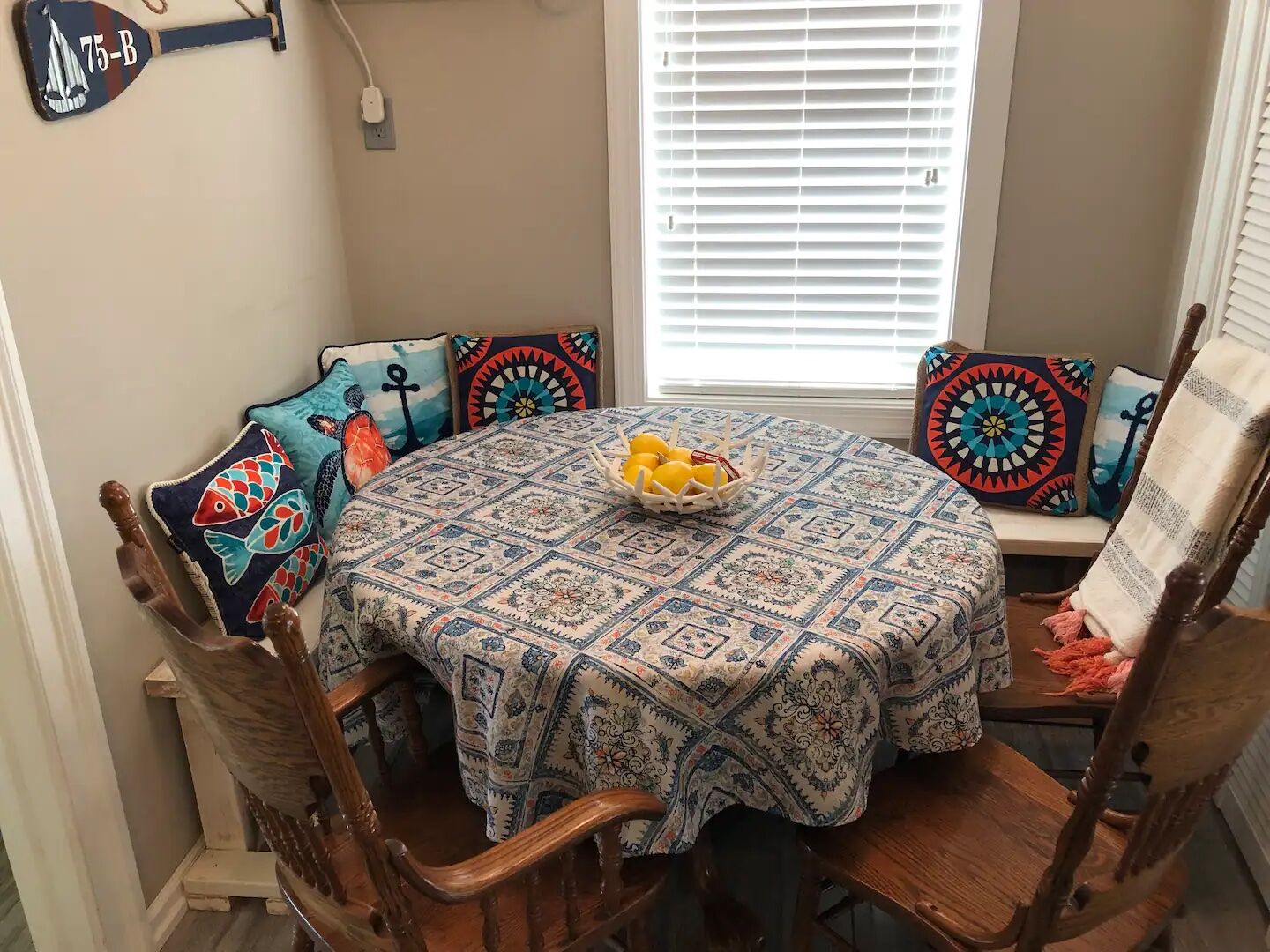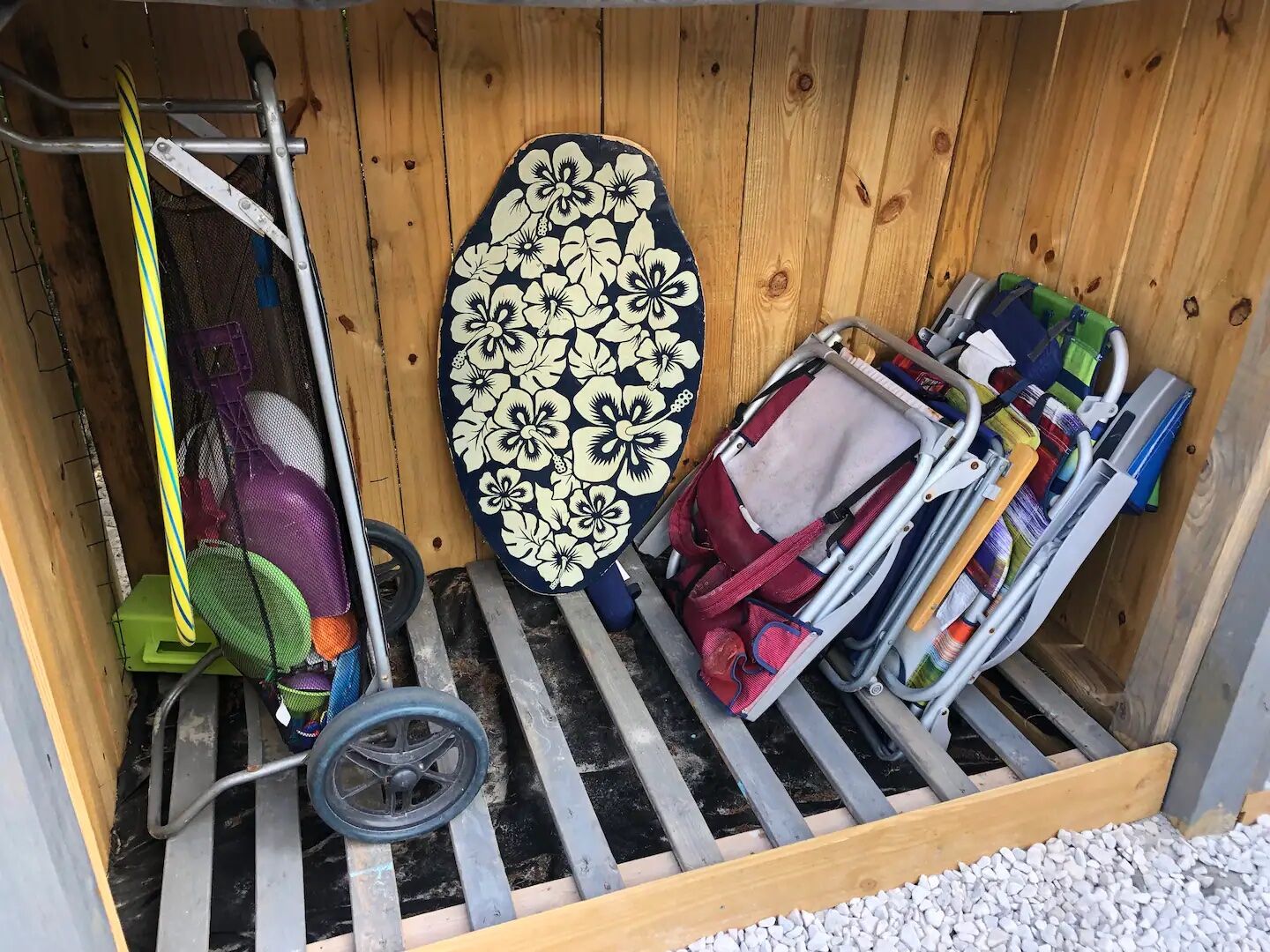 Centrally located, this pet-friendly Ocean City Airbnb is handy for getting around the key sights and beaches. Touted as the best yard in town, you'll find a bar, pergola, hammock, shower, and covered porch waiting out back. Designed for families and small groups, the interiors of this two-bedroom bungalow are snug and inviting. Beach chairs and kids' toys are included in the rental.
Five guests, two bedrooms
Price: $255 per night
Waterfront 4-bedroom condo – the Bay in Ocean City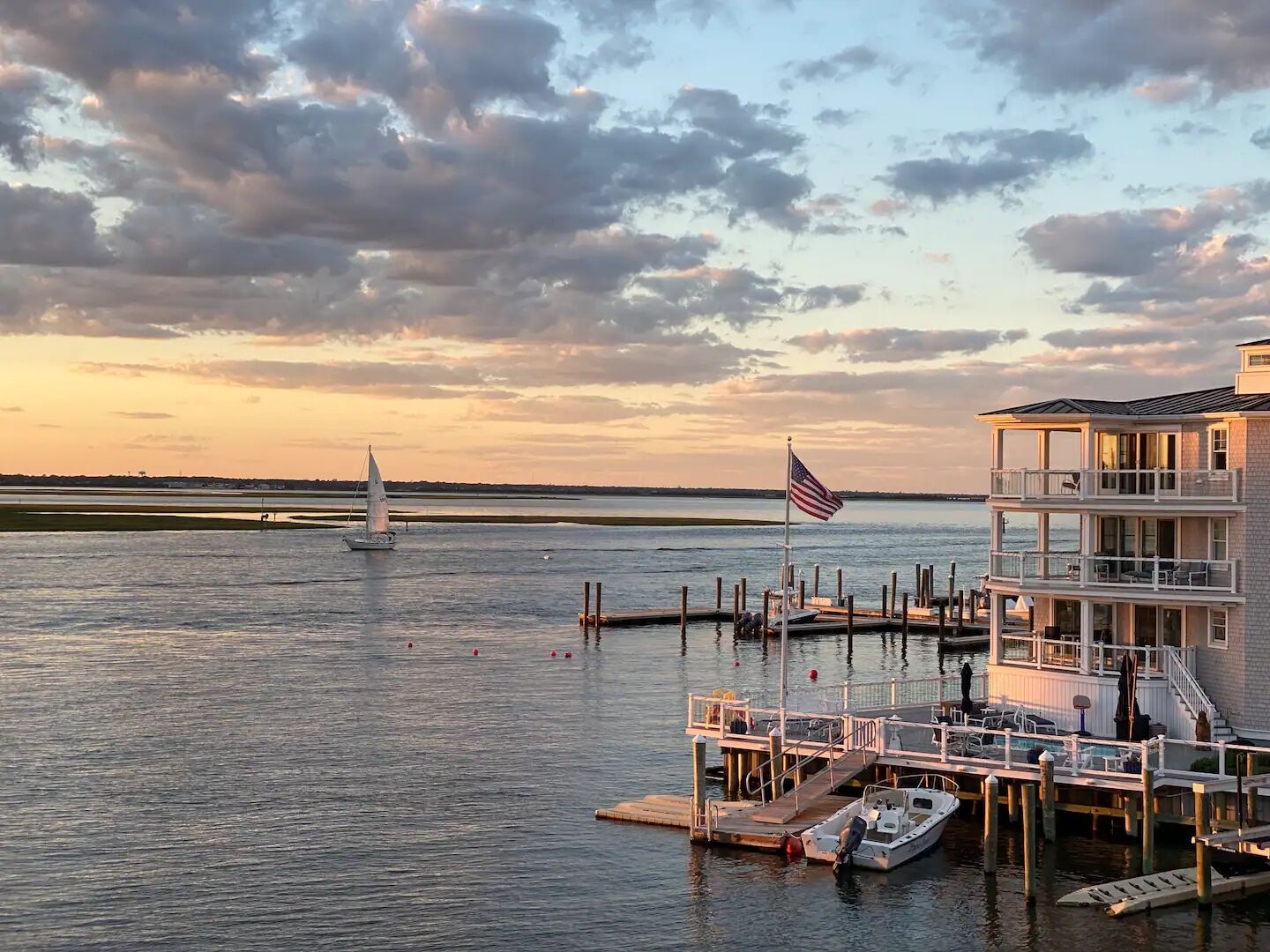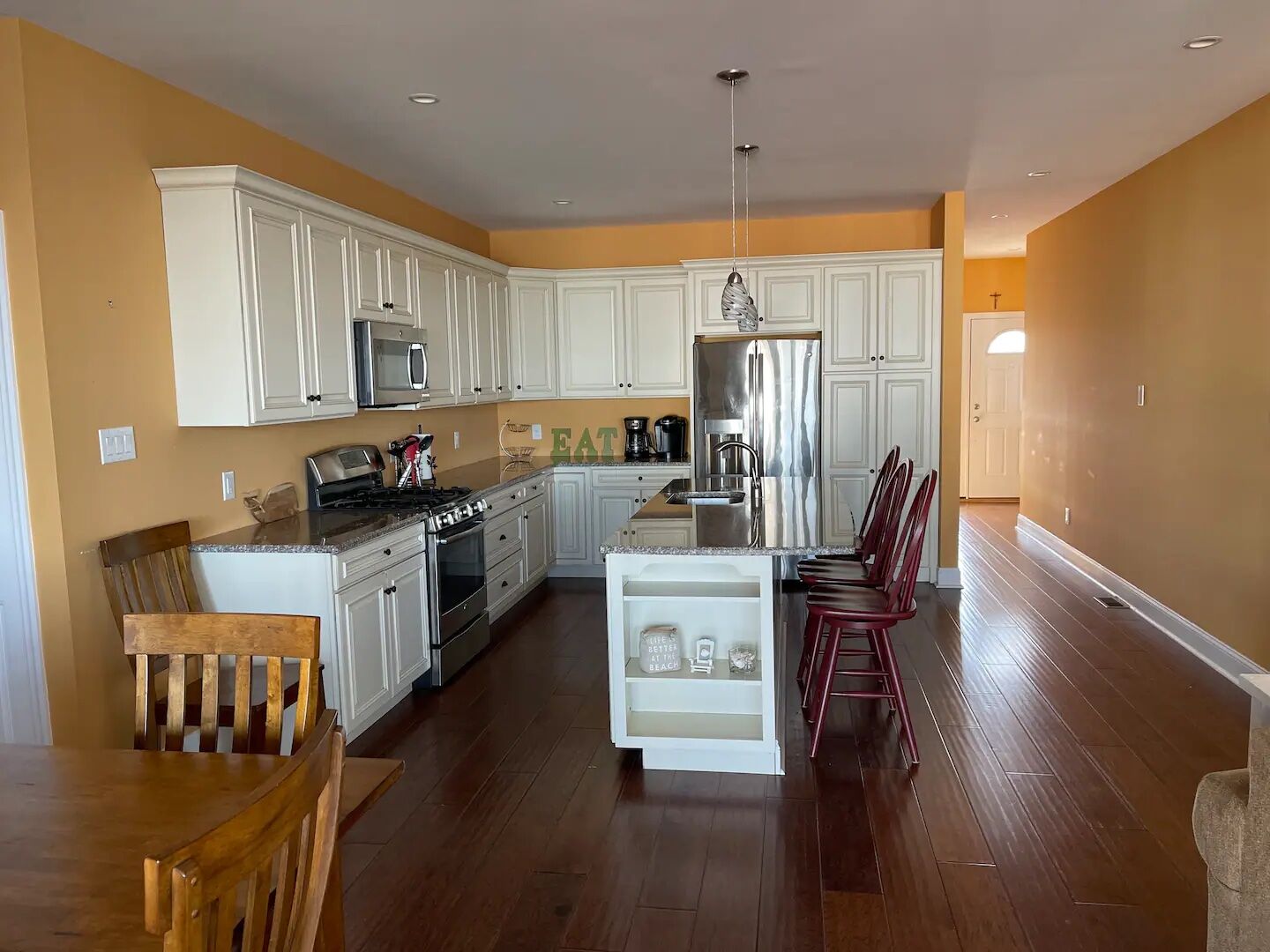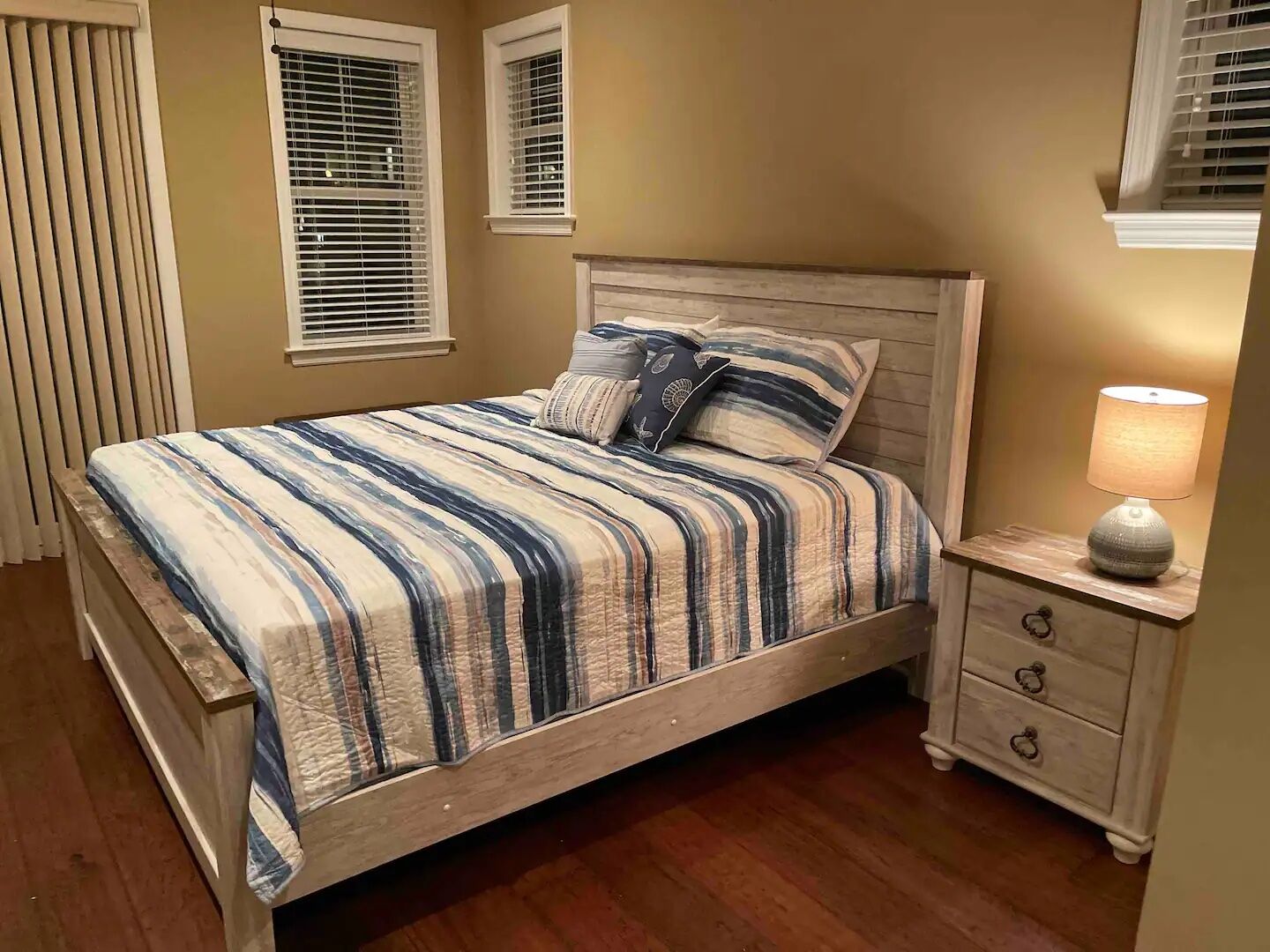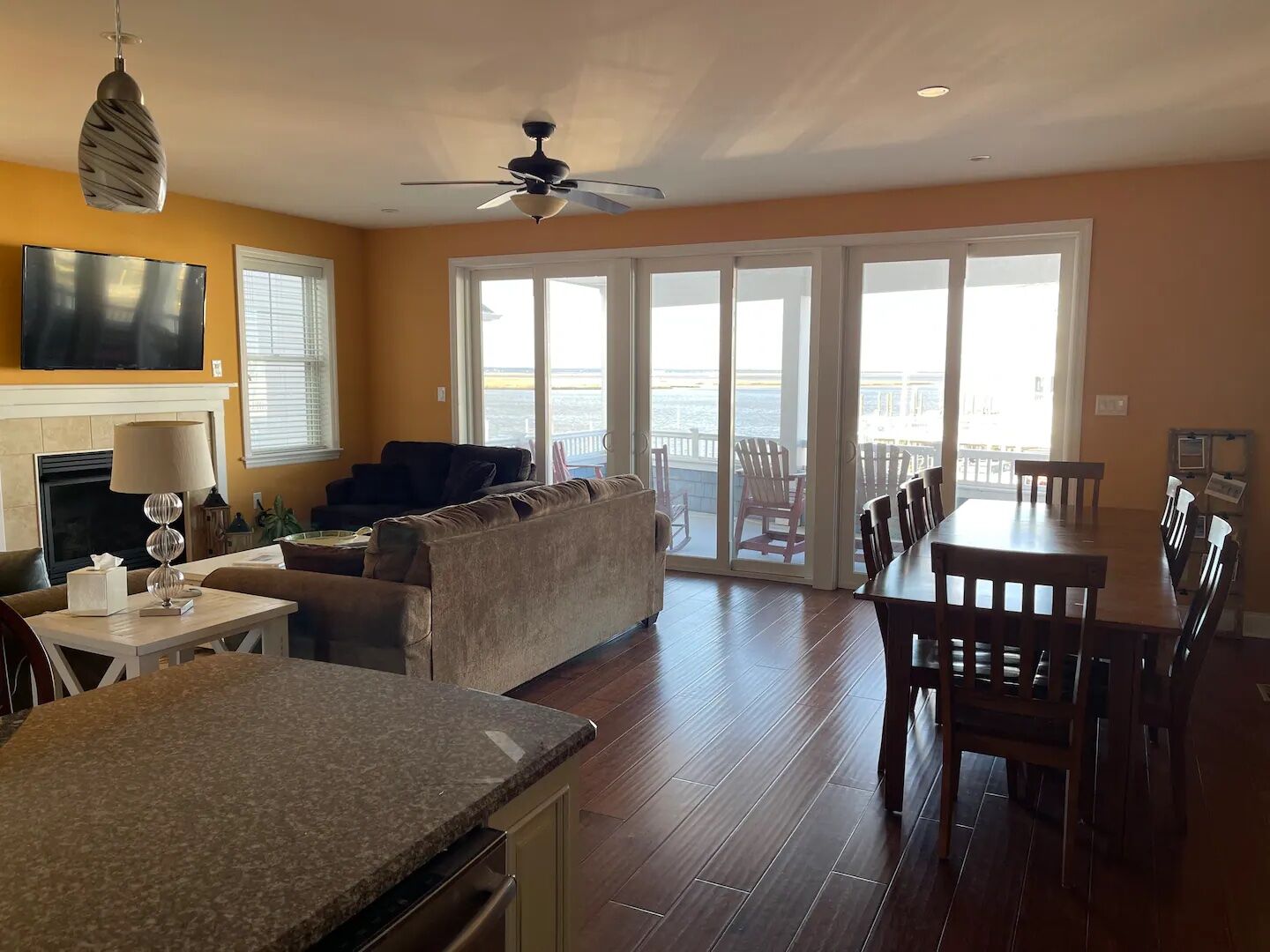 This pet-friendly Airbnb in Ocean City, New Jersey, is situated in a tranquil lagoon that peers over the intra-coastal waterway and marshlands. A boat slip is available subject to a small surcharge. Floor-to-ceiling windows, decks, and a backyard with a grill capitalize on the water views. The home is spacious and well-equipped with a generous fire for winter rentals.
Ten guests, four bedrooms
Price: $514 per night
Ocean City, New Jersey, Airbnbs with a pool
Nothing goes together like the beach and the pool. These Ocean City, New Jersey, Airbnbs with a pool give you a place to cool off after a day on the sand.
Ocean City home on the bay with pool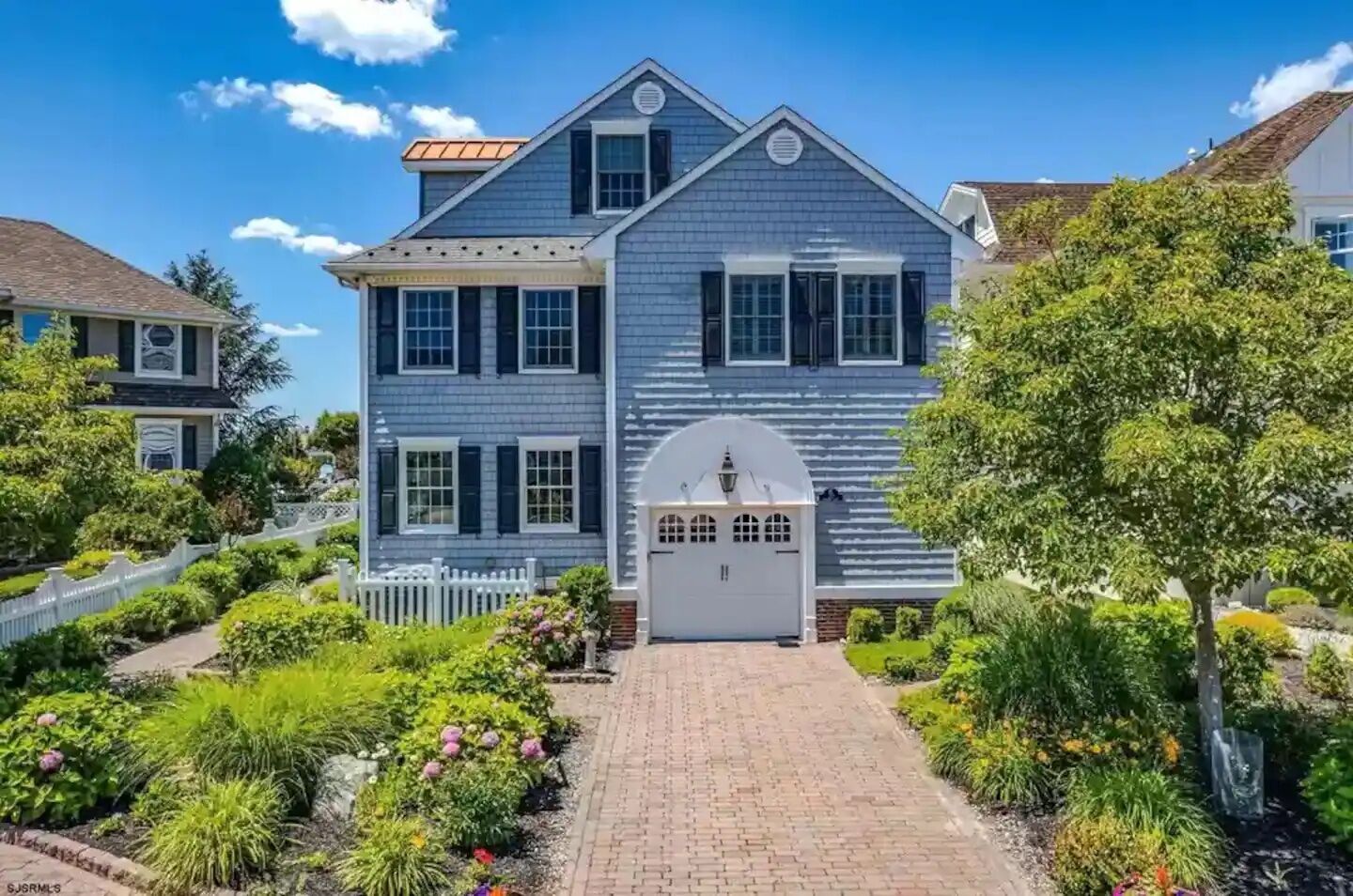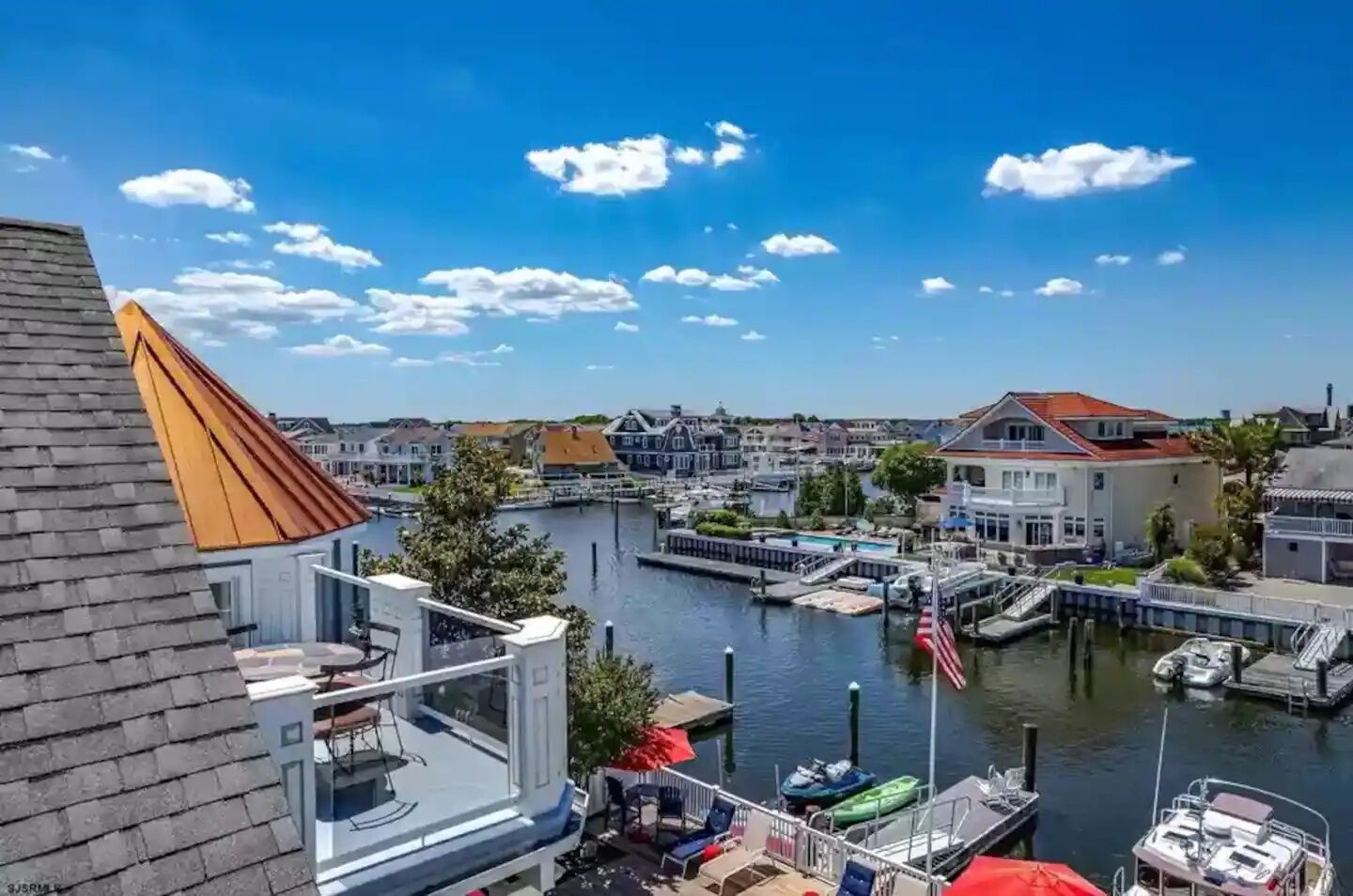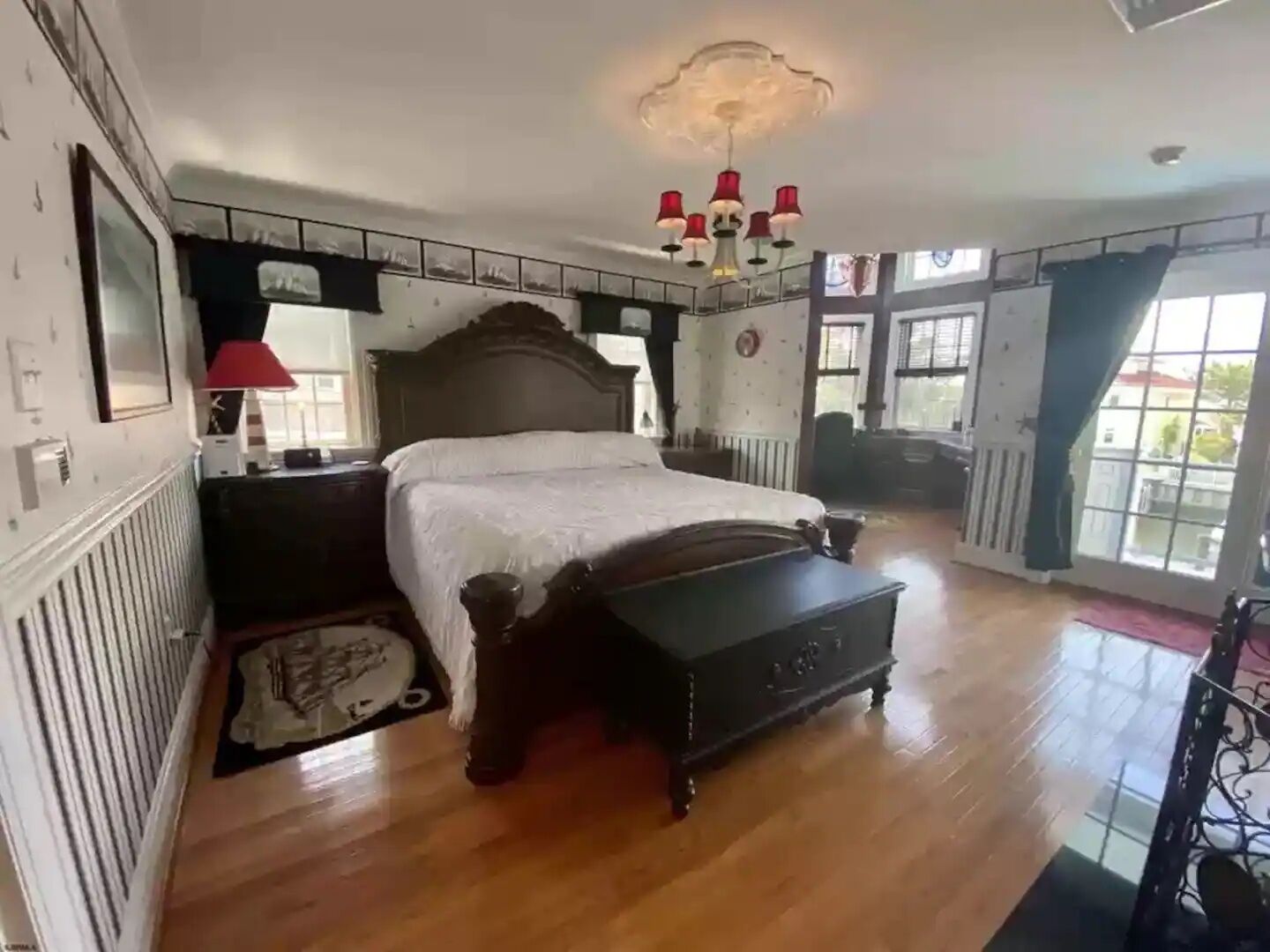 This brand new Airbnb in Ocean City has a pool and three water boat slips for easy access to crabbing, paddle boarding, and lagoon swimming. Interiors are dressed as per a maritime style that makes it feel akin to a houseboat. Three balconies overlook the swimming pool and sun terrace while the loft space is fitted with a bar.
Thirteen guests, four bedrooms
Price: $1,300 per night
Ocean City, New Jersey, bayfront vacation home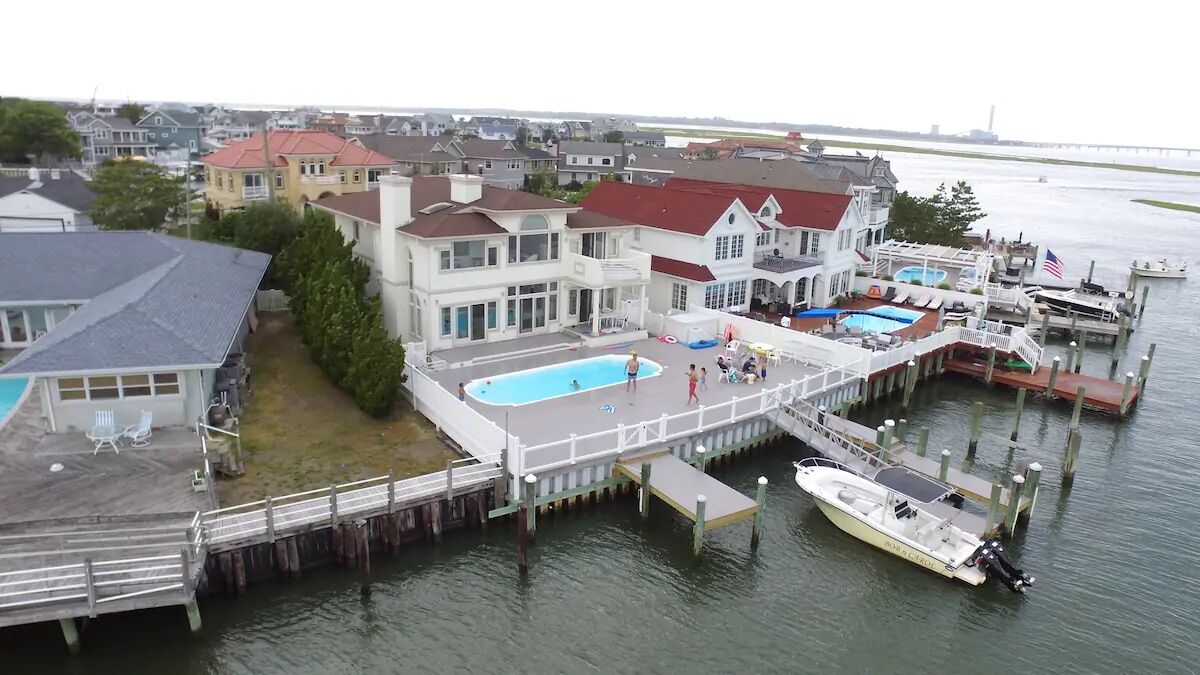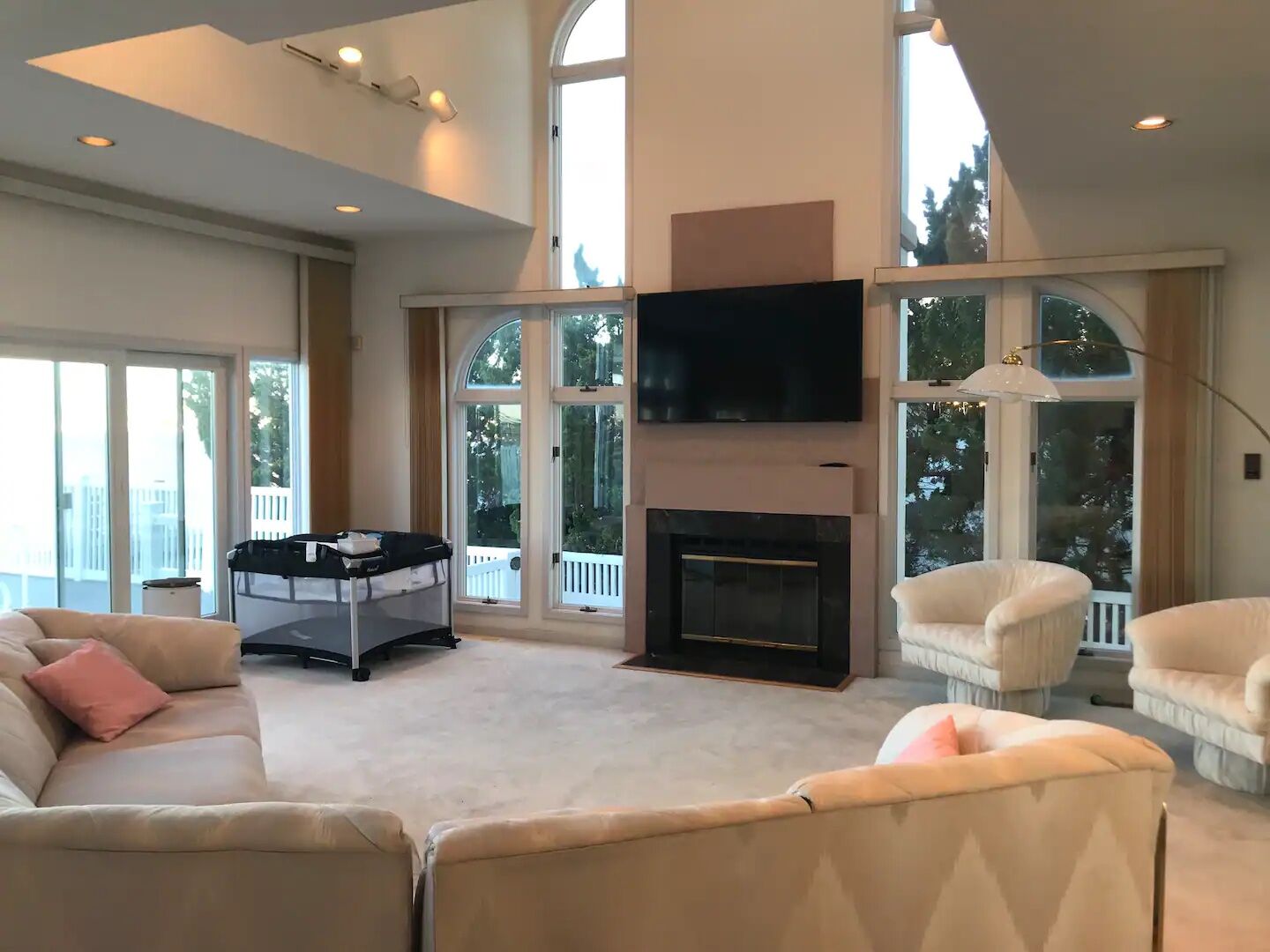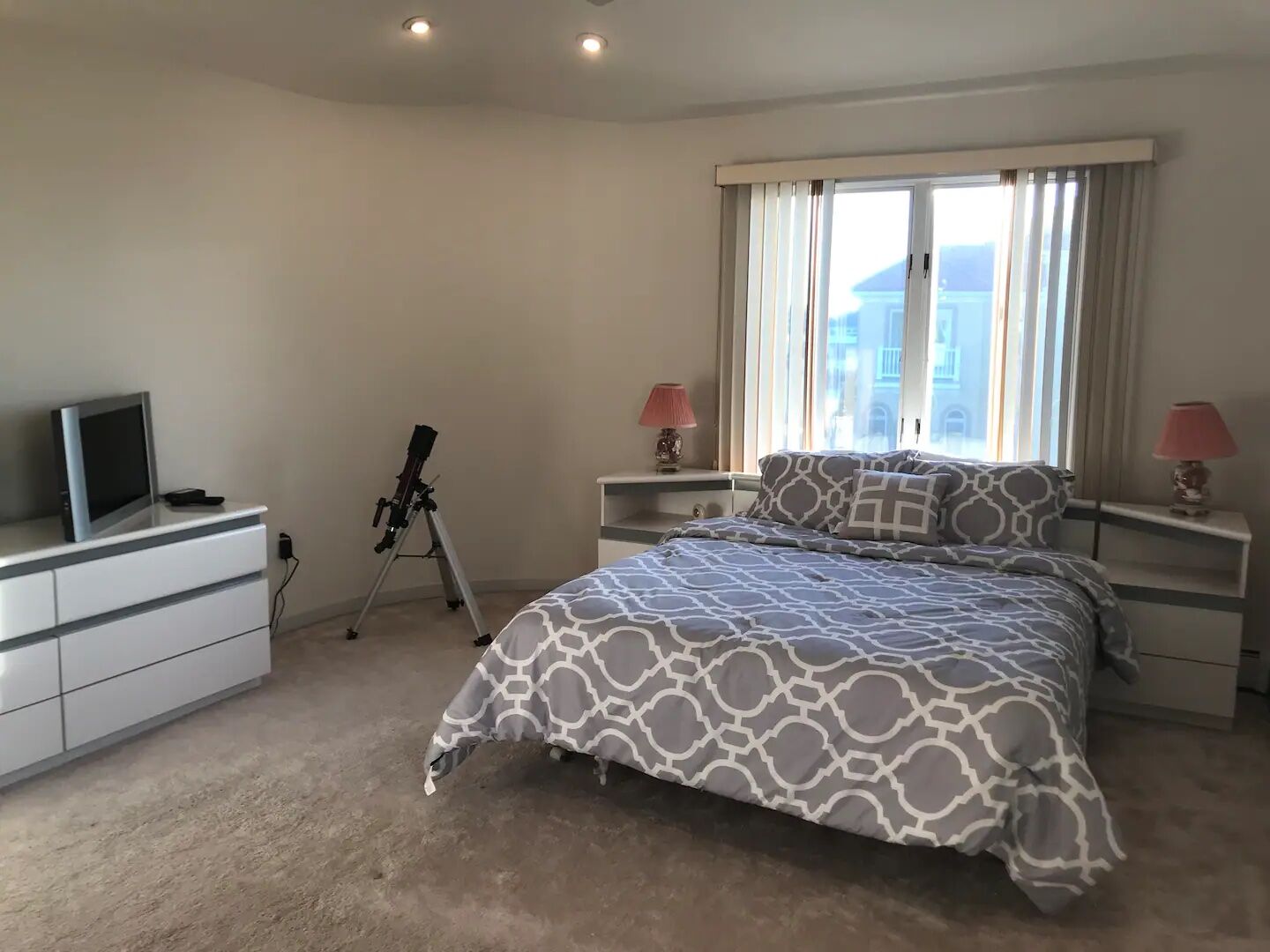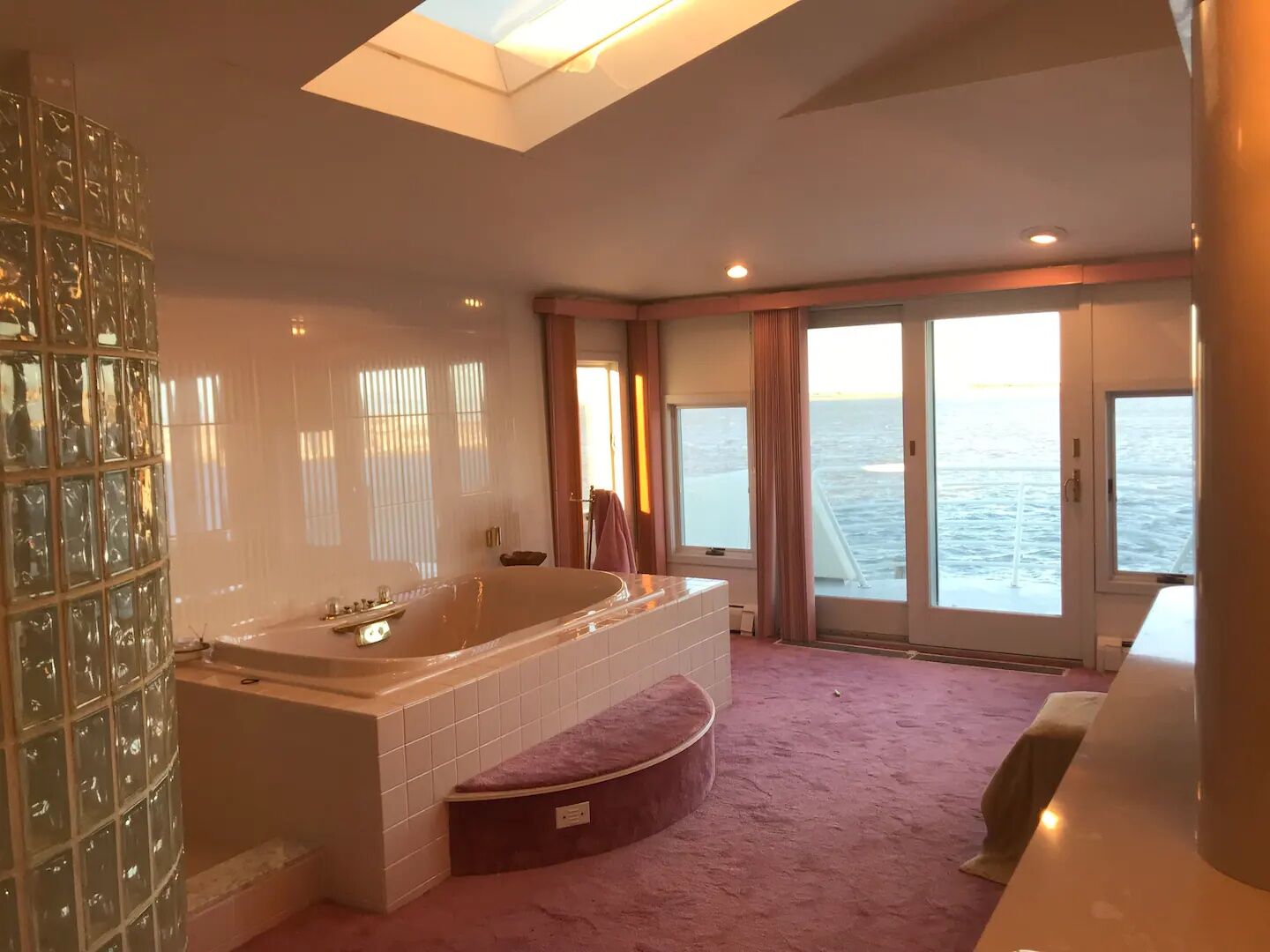 This luxurious and family-friendly Ocean City Airbnb has a heated outdoor swimming pool and three boat slips. Stand-out features include the grand piano in the lounge, a telescope, and a spa bath in the master suite that overlooks the water. Perfect for all-season stays and catching the dramatic sunsets and sunrises that grace the city.
Sixteen guests, five bedrooms
Price: $900 per night
What did you think of this story?