7 Vail Airbnbs That Make You Feel Like You're in the Heart of Bavaria
Vail is Colorado's take on Bavaria. Alpenhaus-style architecture lines the village, and the well-trimmed culture of mountain living is on full display in the pubs, restaurants, and shops. There's also the legendary ski resort itself, the largest in Colorado and the type of place even a seasoned skier or boarder could spend the entire season exploring and still not have seen it all. Vail is comprised of three villages — Vail Village, Lionshead Village, and East Vail. Here are top options to rent an Airbnb in Vail to capture that Bavarian magic for your next mountain holiday.
We hope you love the top Airbnb in Vail options we recommend! Just so you know, Matador may collect a small commission from the links on this page if you decide to book a stay. Listed prices are accurate as of the time of publication.
1. High-end villa Airbnb in Lionshead Village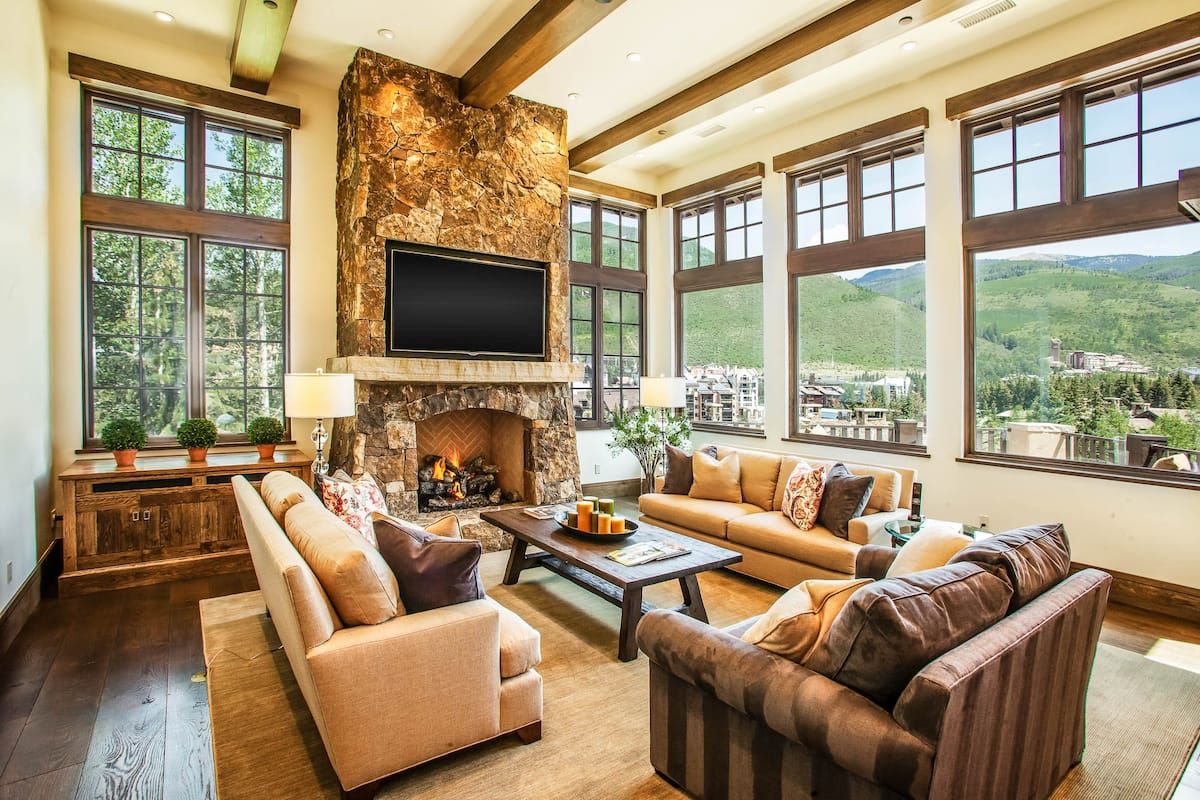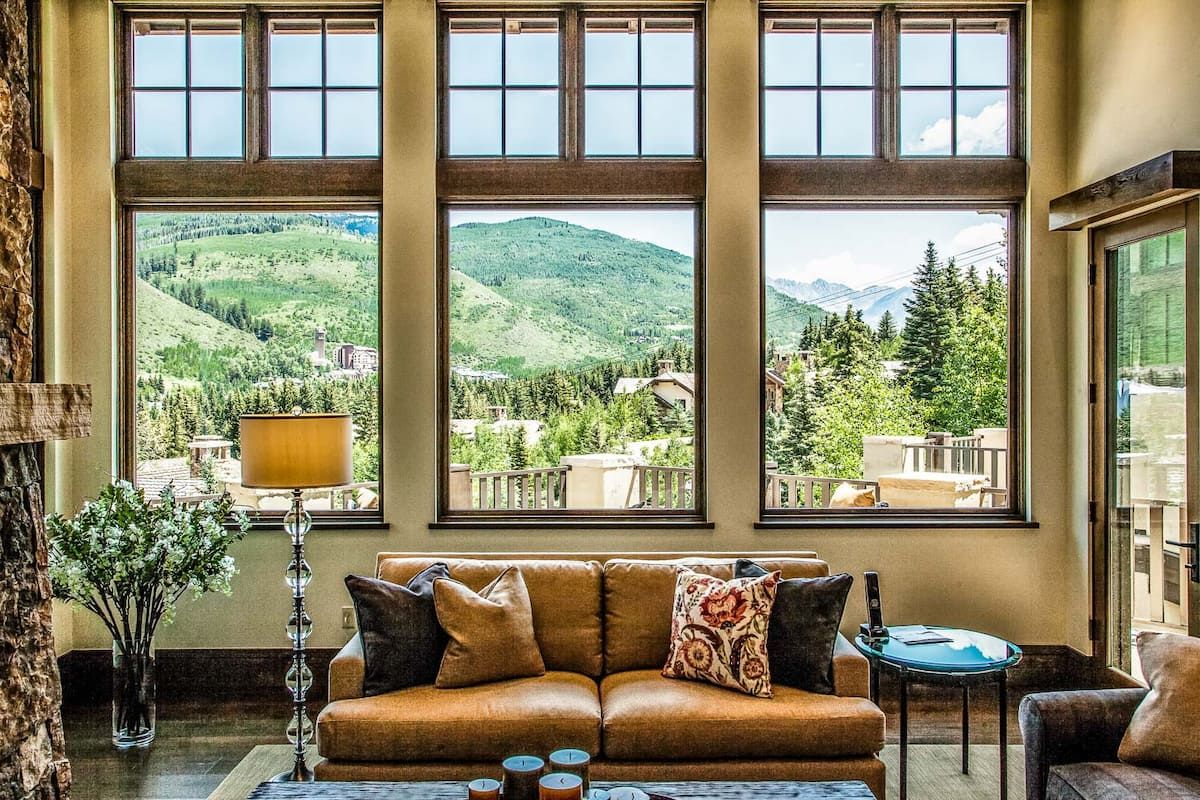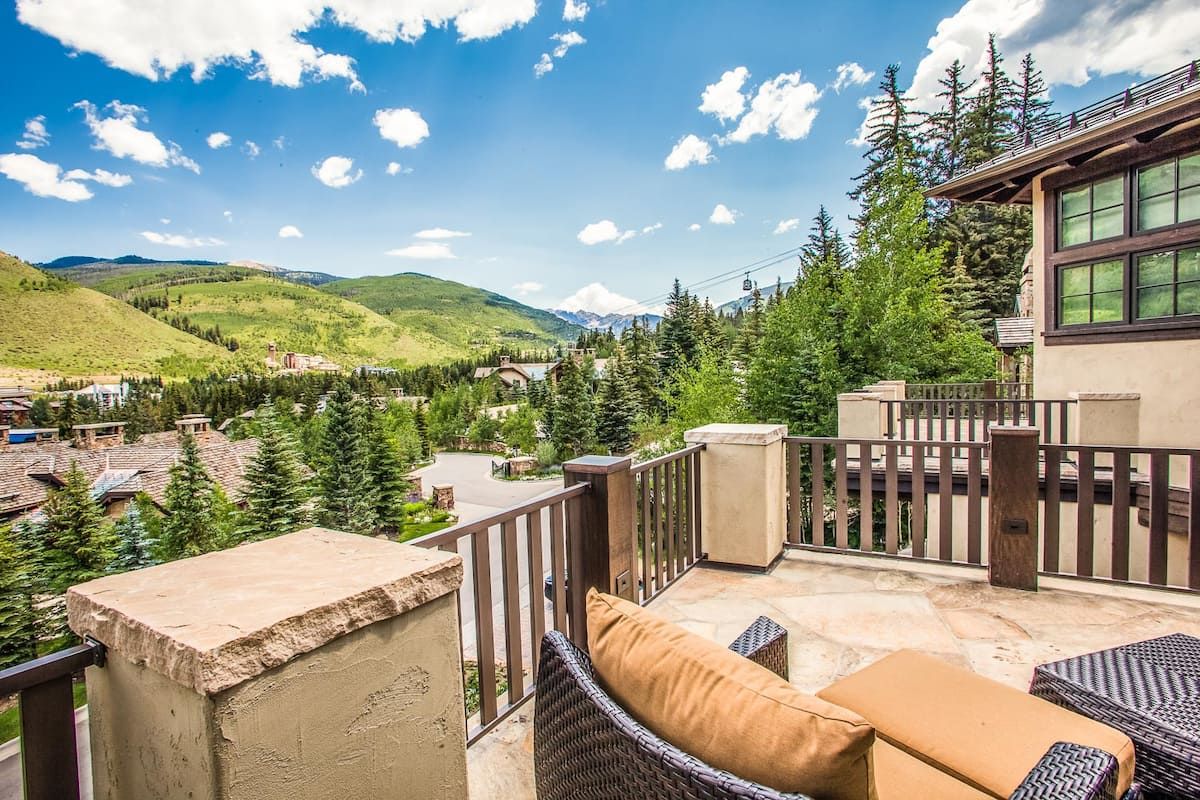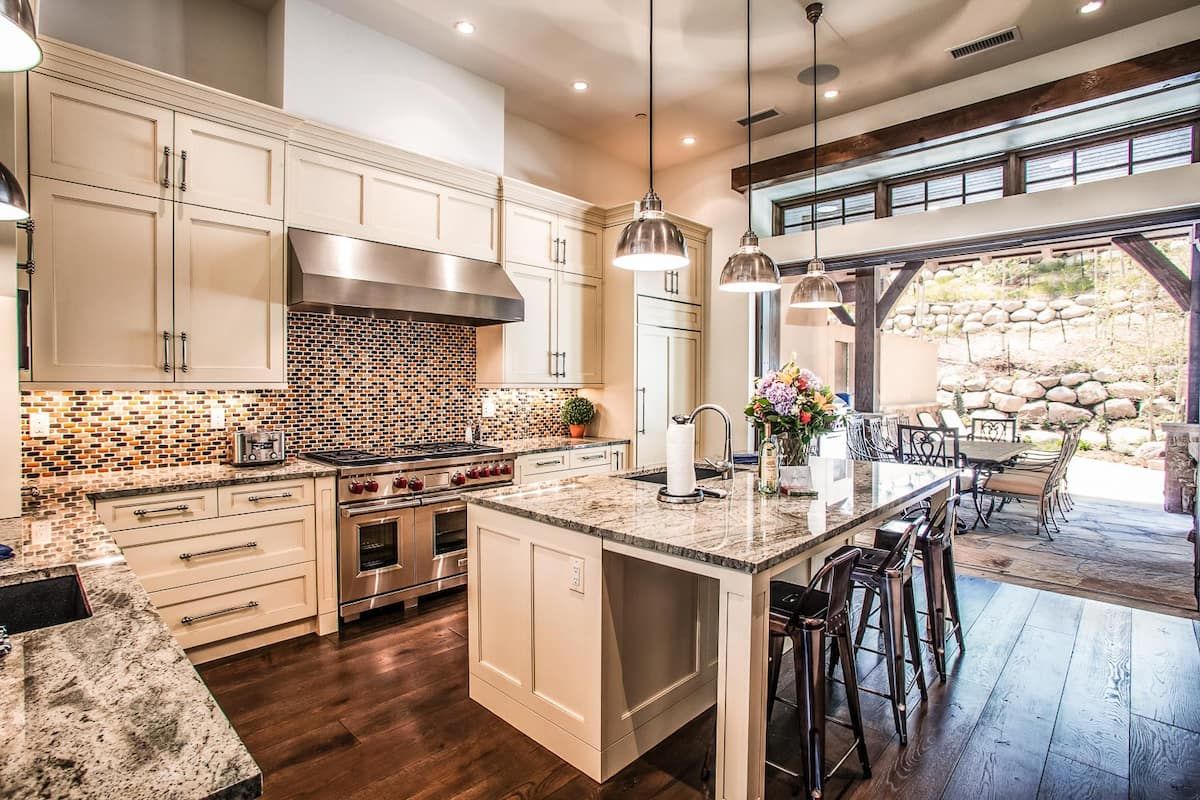 Lionshead Village is a ten-minute stroll (or a quick shuttle ride) west of the central village. Here you'll find a cozy cluster of homes, condos, restaurants, and pubs that capture the true spirit of alpine living in a luxury setting. Take this villa. High ceilings with bay windows looking out upon the mountains will grab your attention immediately. The kitchen is designed for the chef of your group to prepare gourmet apres-ski meals and cocktails, which you'll enjoy in the dining area or outside on the massive patio. The home has a private garage for parking and we recommend being the first in your party to arrive (that way you can choose between a village view or mountain view bedroom).
Ten guests, five bedrooms
Price: $2,121 per night
2. Three-bedroom residence in the luxe Solaris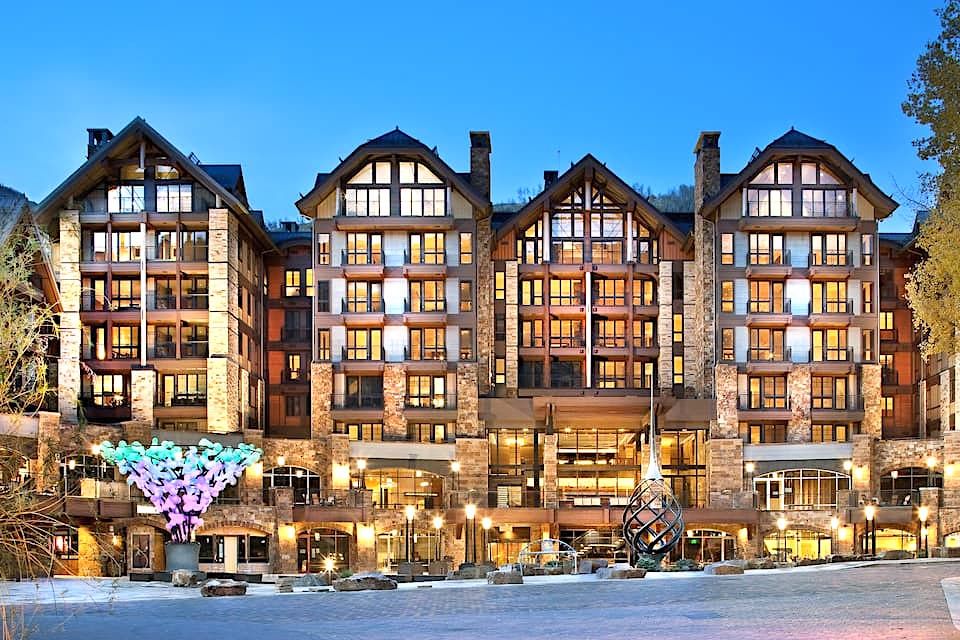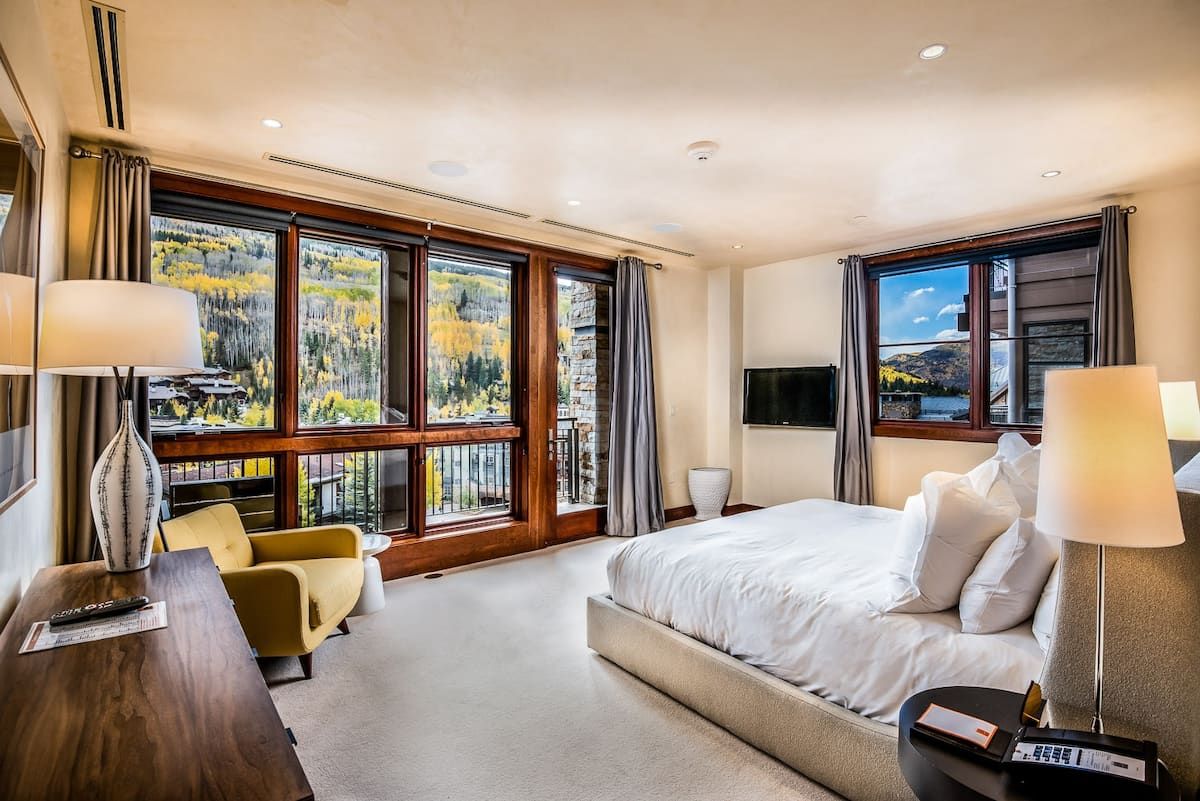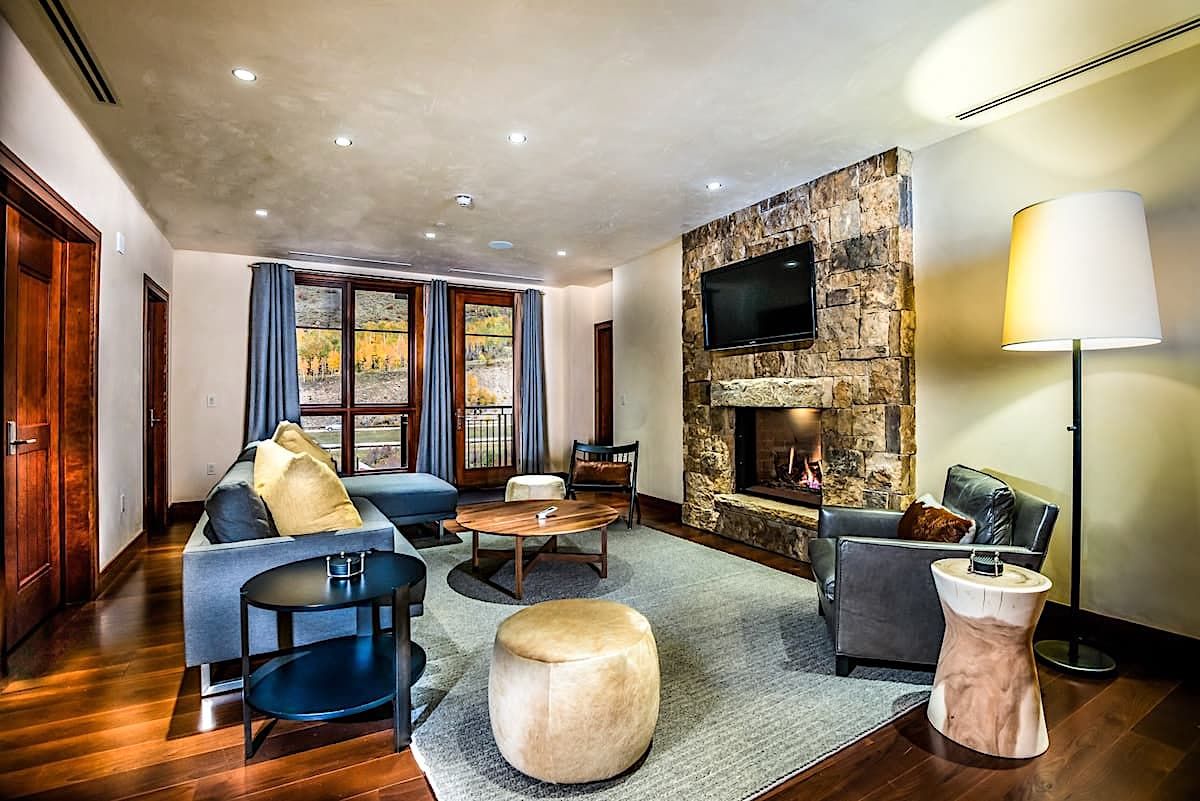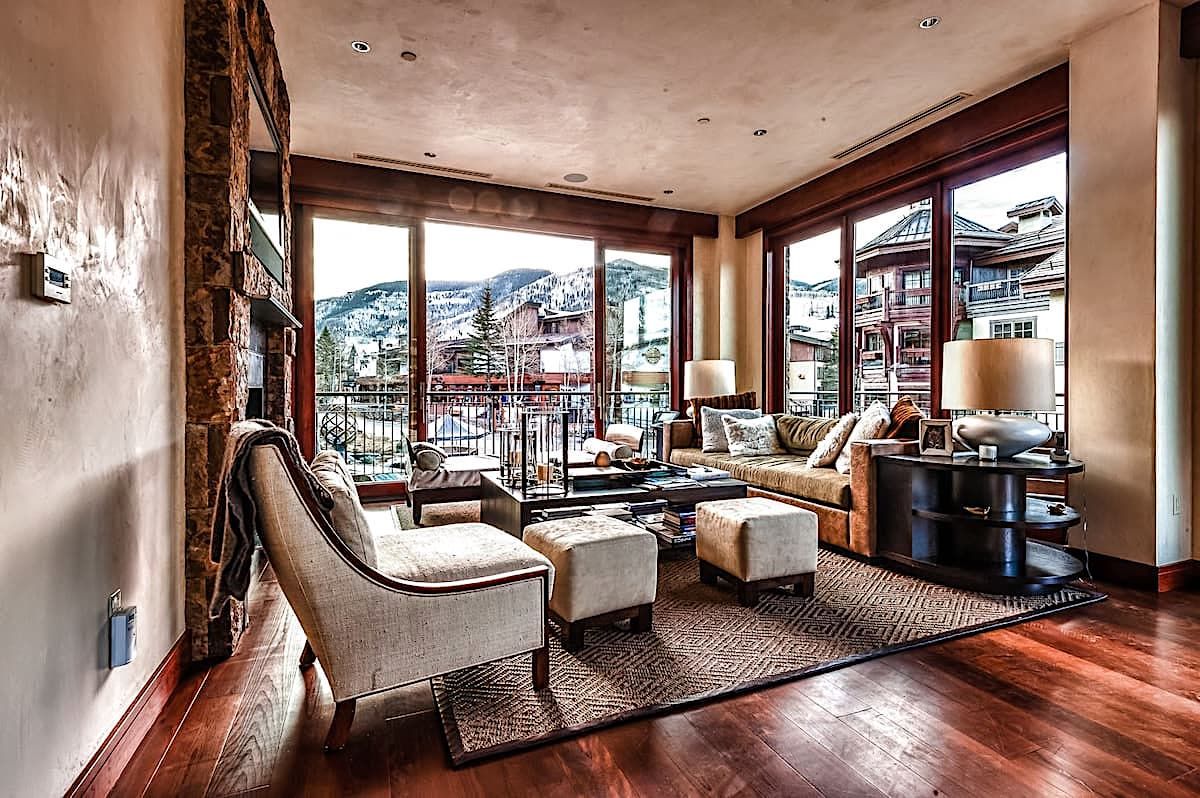 Solaris is among the most sought-after addresses in Vail. You'll see why immediately upon entering this perfectly trimmed unit. Onsite are a pool, luxe amenities including concierge, transportation, ski chalet, and a variety of dining. Offsite — just barely — are the ski lifts and the best of the town. Nowhere does Vail like Solaris, and if your family or crew are looking for a high-heeled holiday, look no further than this Airbnb in Vail.
Eight guests, three bedrooms
Price:$1,045 per night
3. Luxurious Potato Patch Chalet Airbnb in Vail Village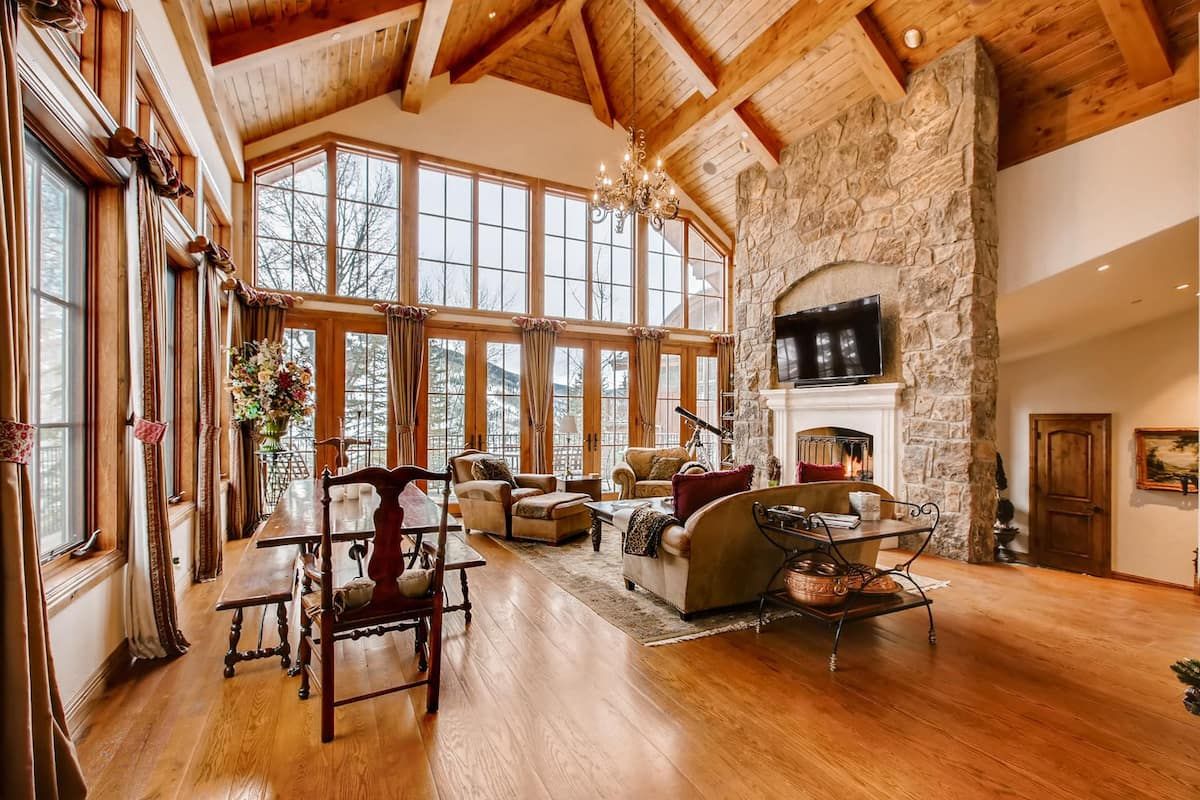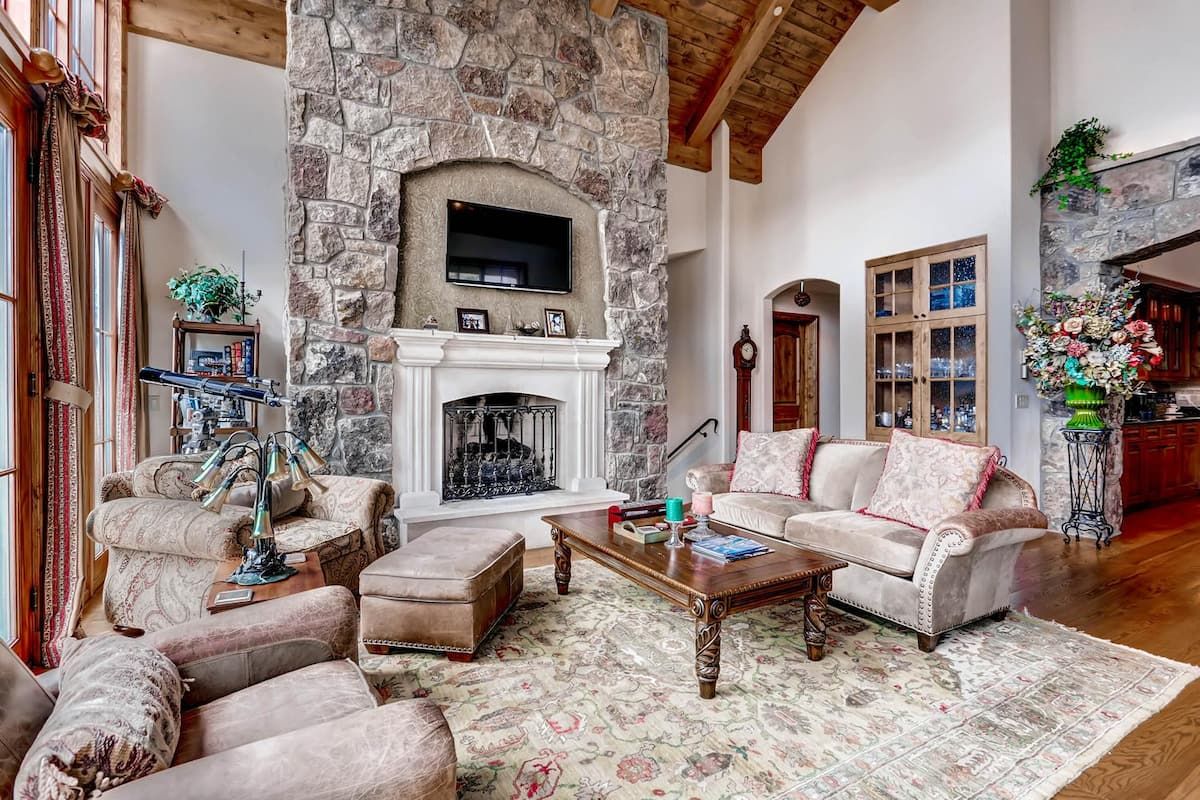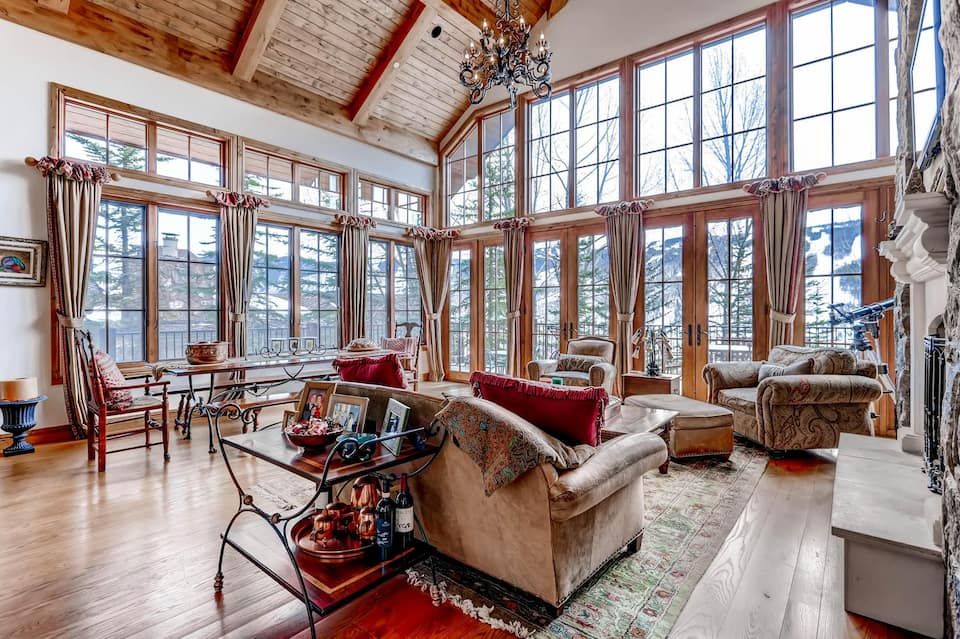 It's been said that you haven't stayed in the mountains until you've stayed in a chalet. You might as well do it right — and this Potato Patch Chalet is just the place. Massive living rooms give way to a kitchen stocked for a professional chef, and that's just part of the house. There's also an indoor jacuzzi, multiple decks, and a steam shower (nothing feels better after a day on the mountain). This Vail Airbnb also features a kids' room complete with bunk beds, a mini pool table, and plenty of space for toys and games. For the ultimate Vail family holiday, it gets no better than this.
Ten guests, four bedrooms
Price: $1,540 per night
4. Architectural gem Airbnb in Vail along Gore Creek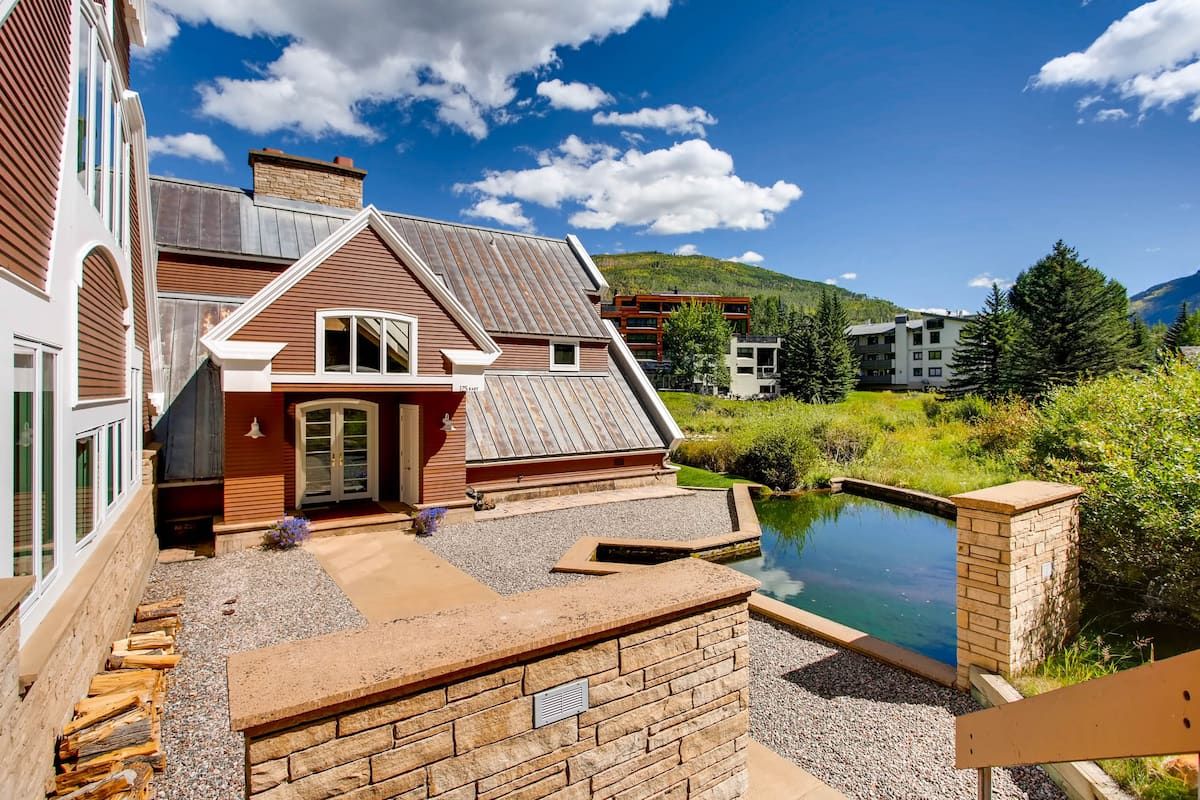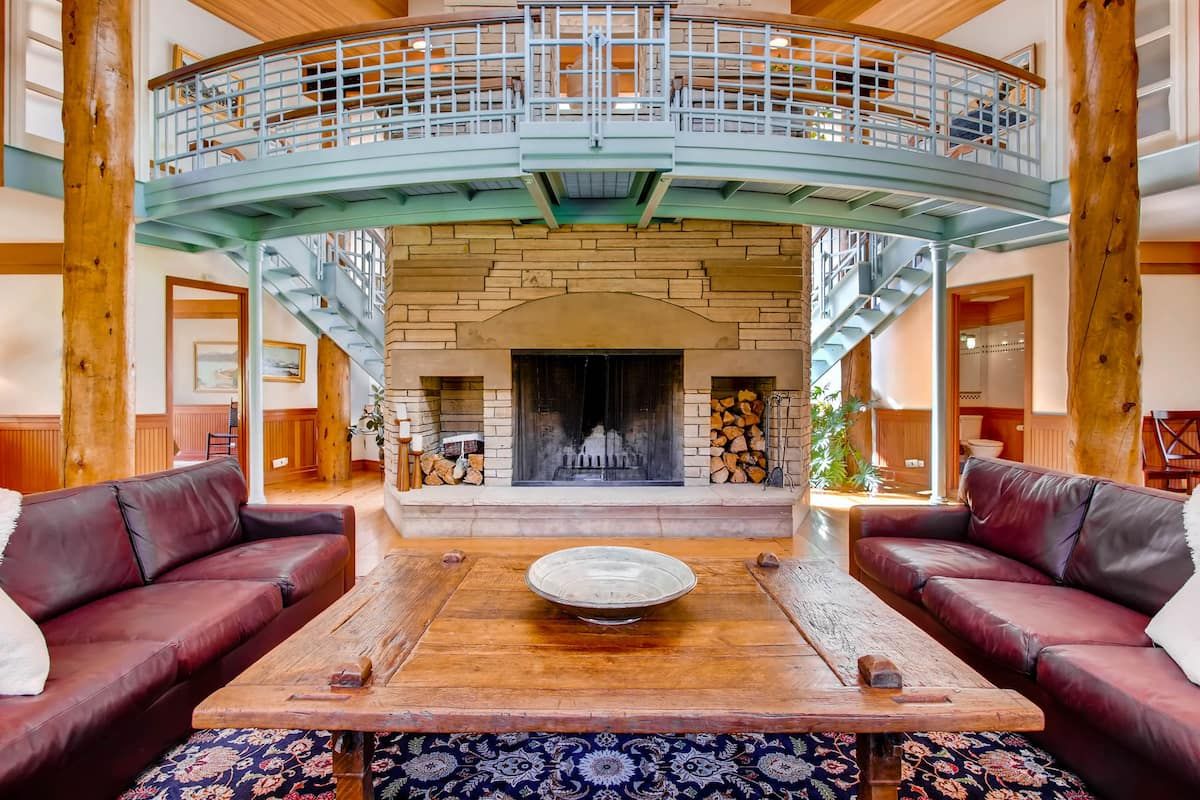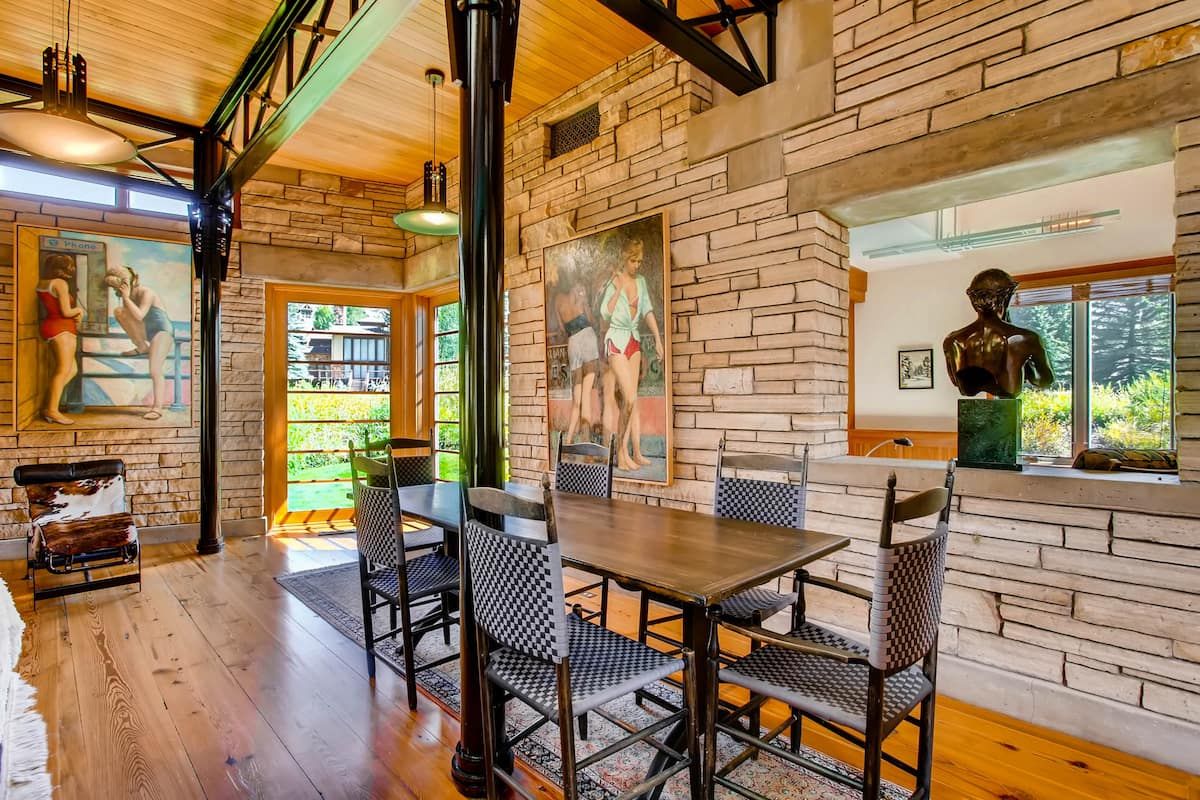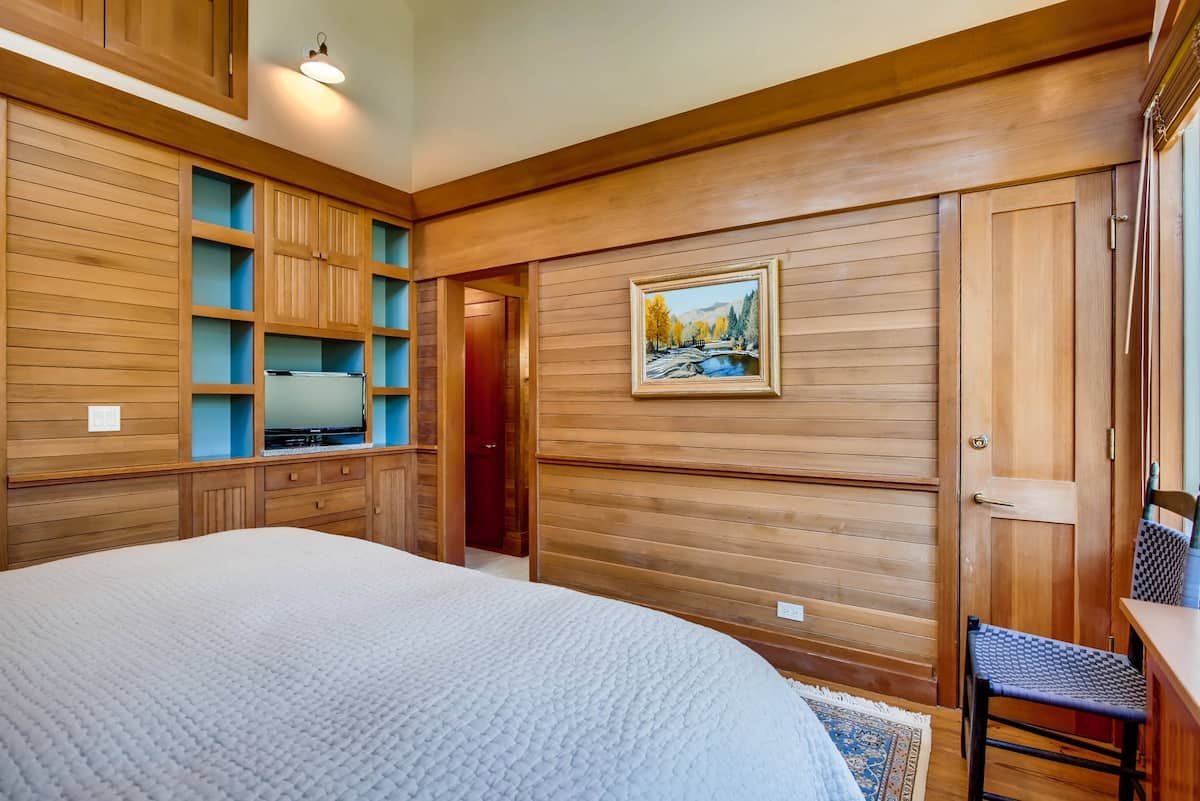 Gore Creek is Vail's most defining natural feature, a beautiful stream cutting through the town lined by a beautiful walking path. Master architectural work complements the natural beauty in this high-end home. It's Insta-worthy but comfortable. If you're looking to impress your family or group of friends, do it here. This Airbnb in Vail with a pool, hot tub, and fireplace boasts coveted works of art and an open floor plan that begs one to entertain. Be that post-ski drinks or a full-on dinner party, the most common phrase uttered upon entering this property is, "Oh, damn, this place is awesome!"
Eight guests, three bedrooms
Price: $1,000 per night
5. Riva Ridge apartment perfect for a couples' retreat or small family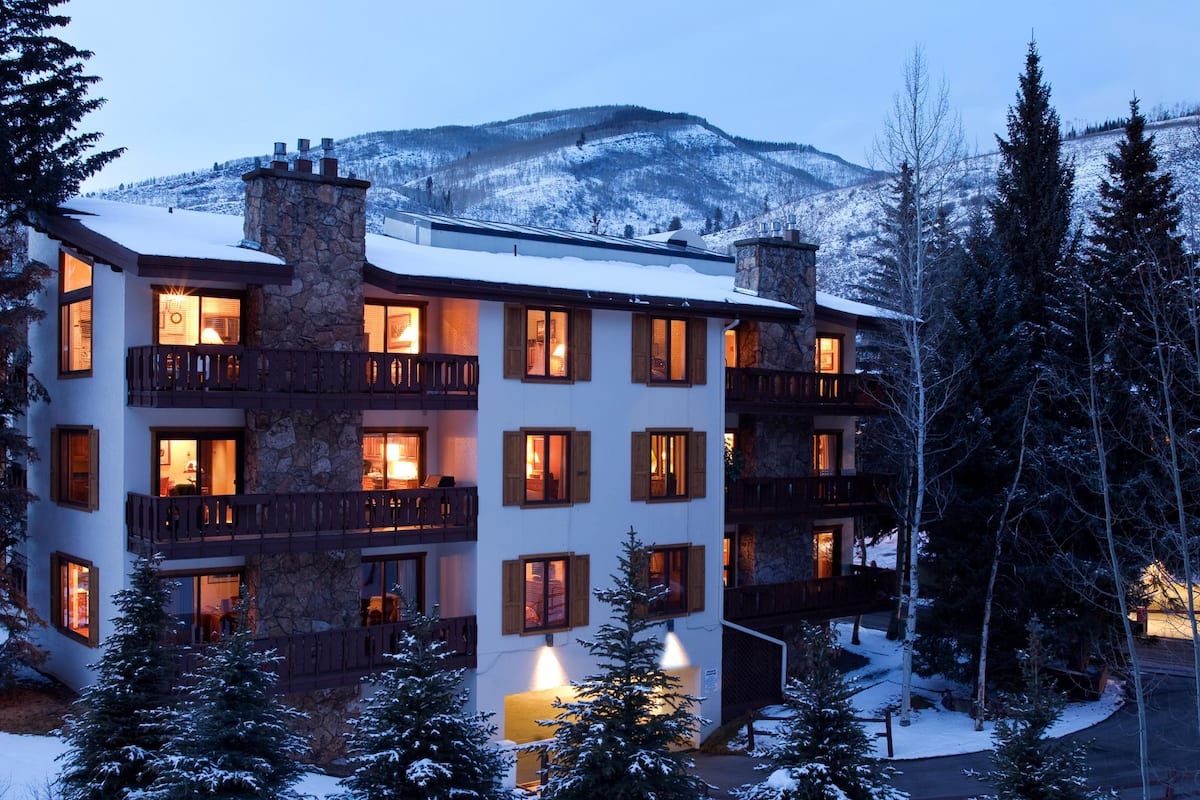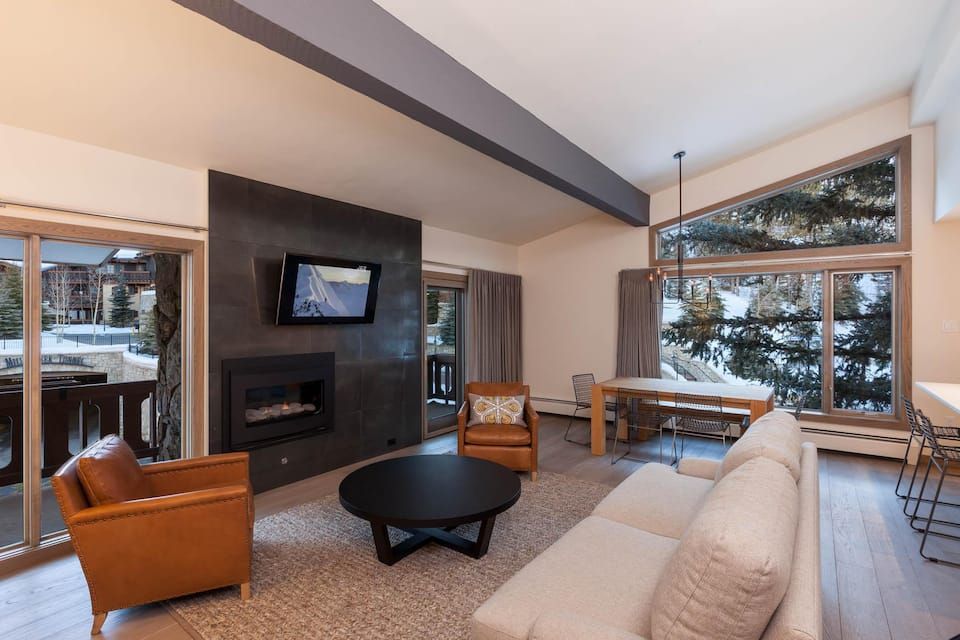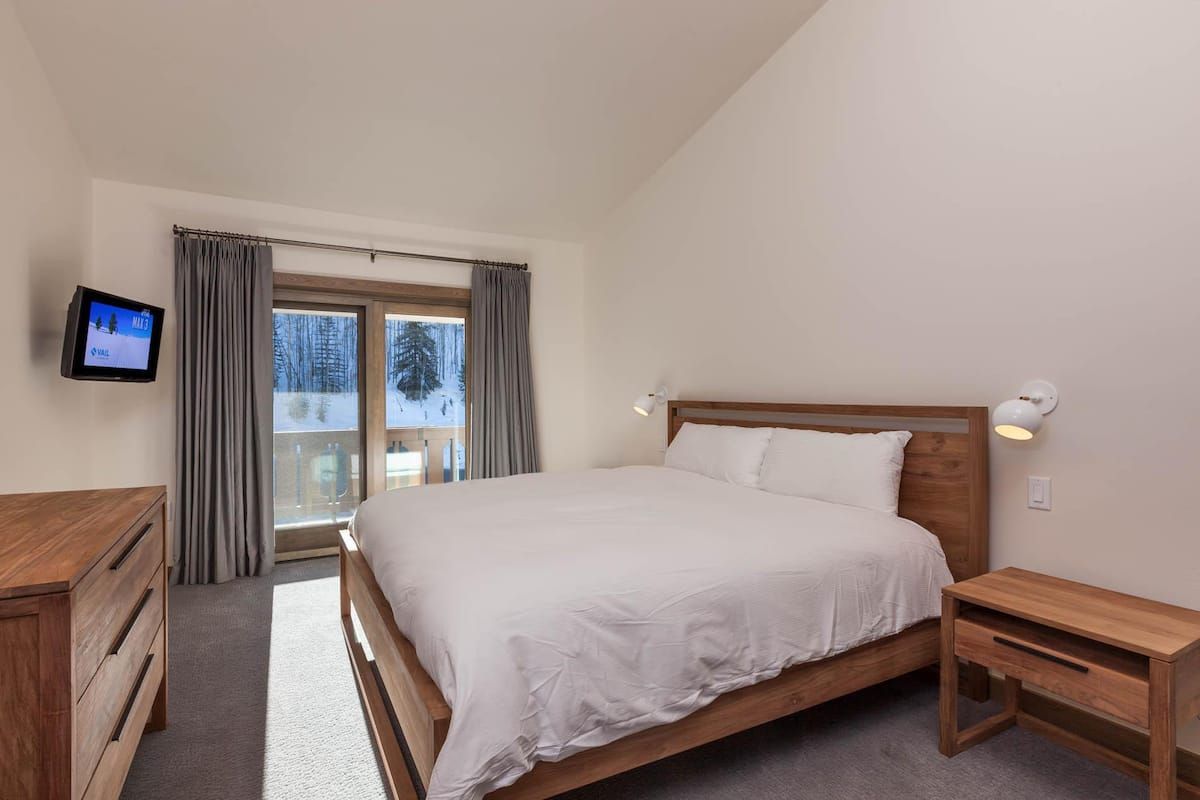 Riva Ridge is 150 yards from the new Vail gondola, giving you ski-in, ski-out access to a cozy and homey two-bedroom condo in the heart of Vail's action. When your Airbnb in Vail has vaulted ceilings, a balcony opening onto the snow-covered meadow beyond, and a large living room perfect for lounging around the fire, you know you've made the right call. Your steps from the town's legendary Bavarian restaurants, but the property's concierge is available to stock your spot with groceries for a night in if you wish. The owner also offers a four-bedroom and a one-bedroom option in case your crew is larger or smaller than the six that can comfortably fit in this unit.
Six guests, two bedrooms
Price: $561 per night
6. Ski-in, ski-out Airbnb in Vail's Lionshead Village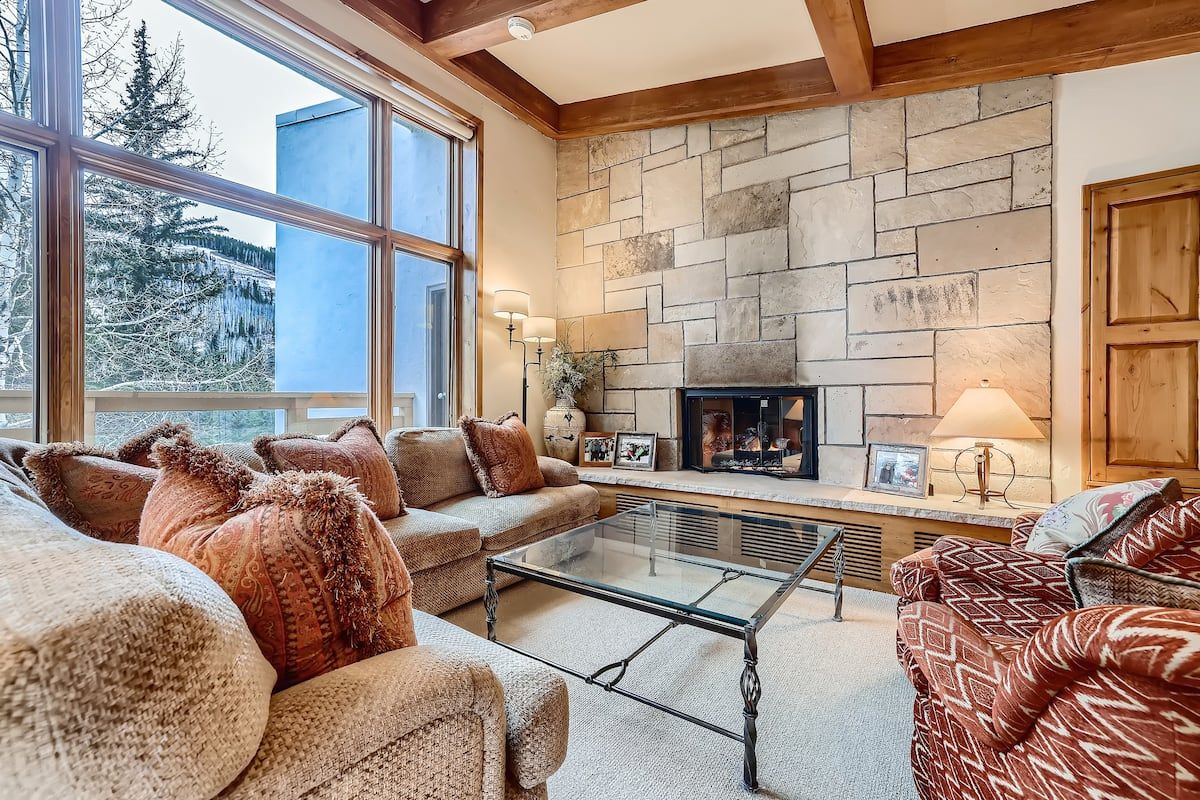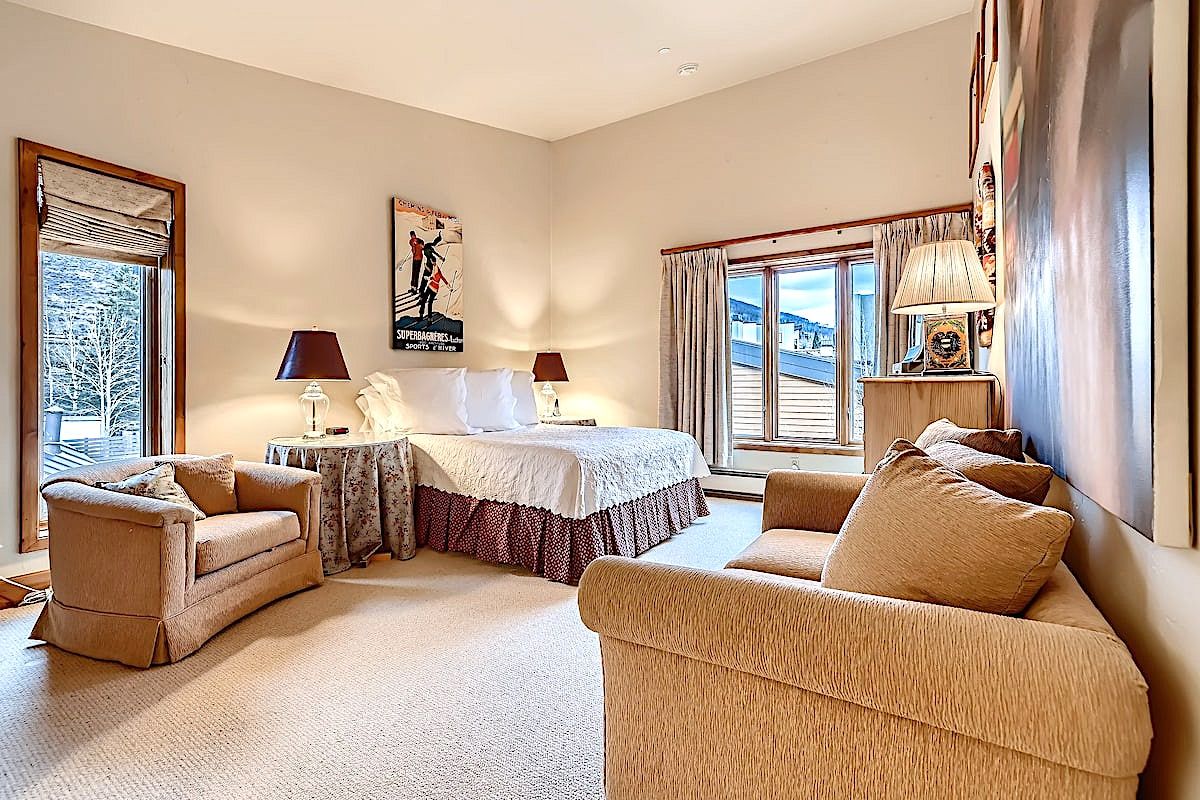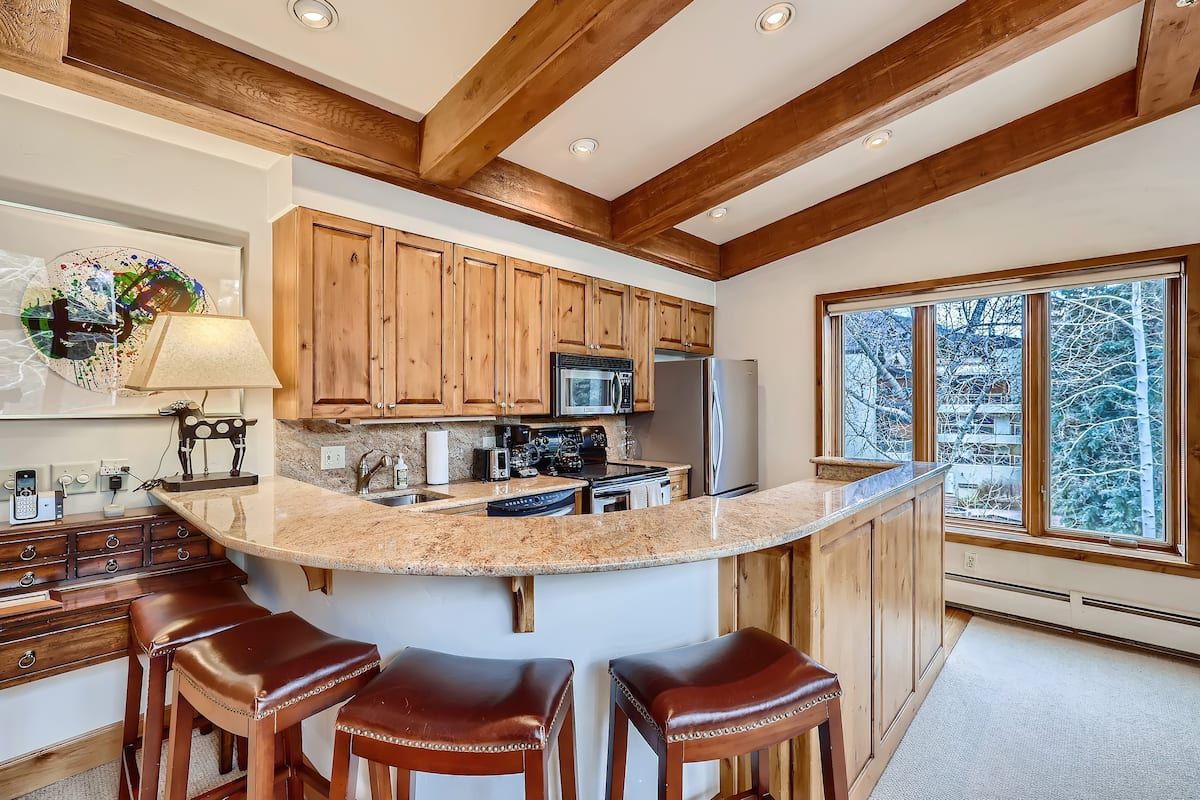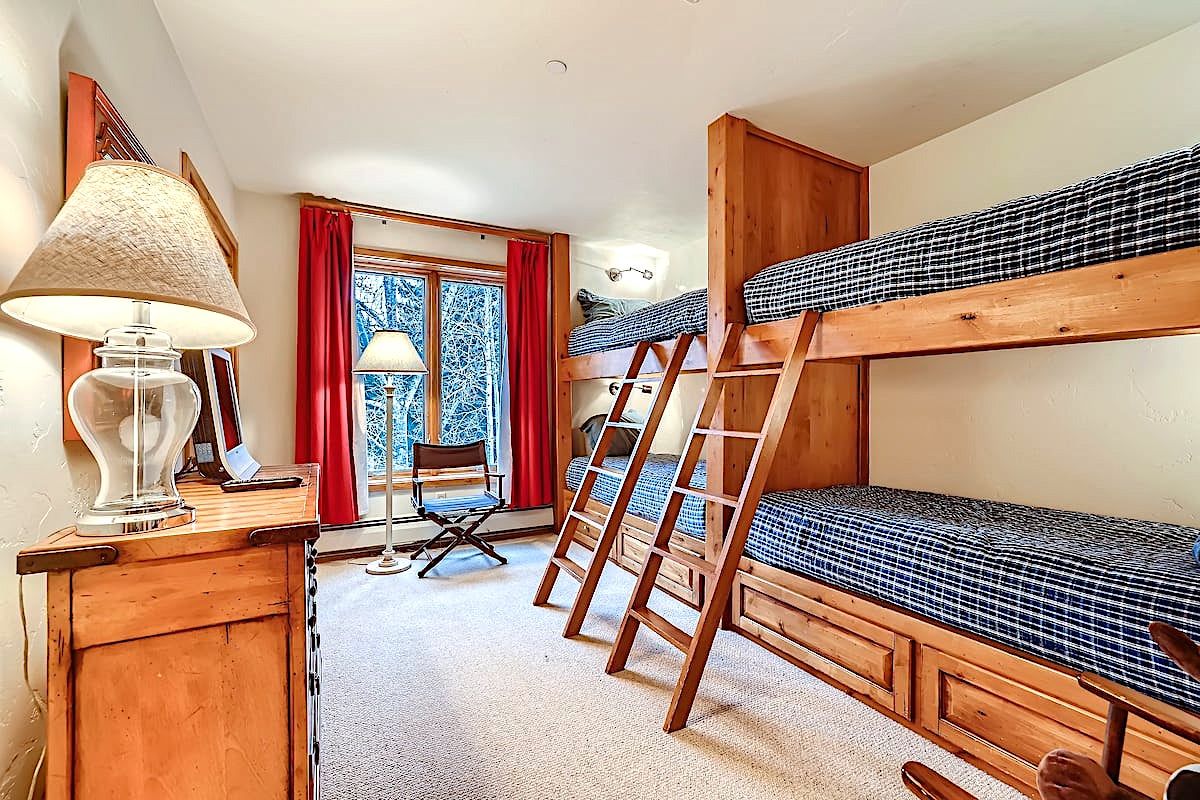 A ski-in, ski-out Airbnb in Vail is the best way to ensure your family has the easiest ski vacation possible. Here in Lionshead, you'll be a quick hop to the Lionshead Gondola and when it's time to come in for lunch, you won't even have to walk across the village. Toast a grilled cheese and enjoy it on the sofa while watching skiers make their way down the slope. Families love this villa for its kid-friendly bunk bedroom and private adult bedrooms, each with a picturesque view of the town and the mountain.
Eight guests, three bedrooms
Price: $522 per night
7. Contemporary Alpine Apartment Airbnb in Vail Village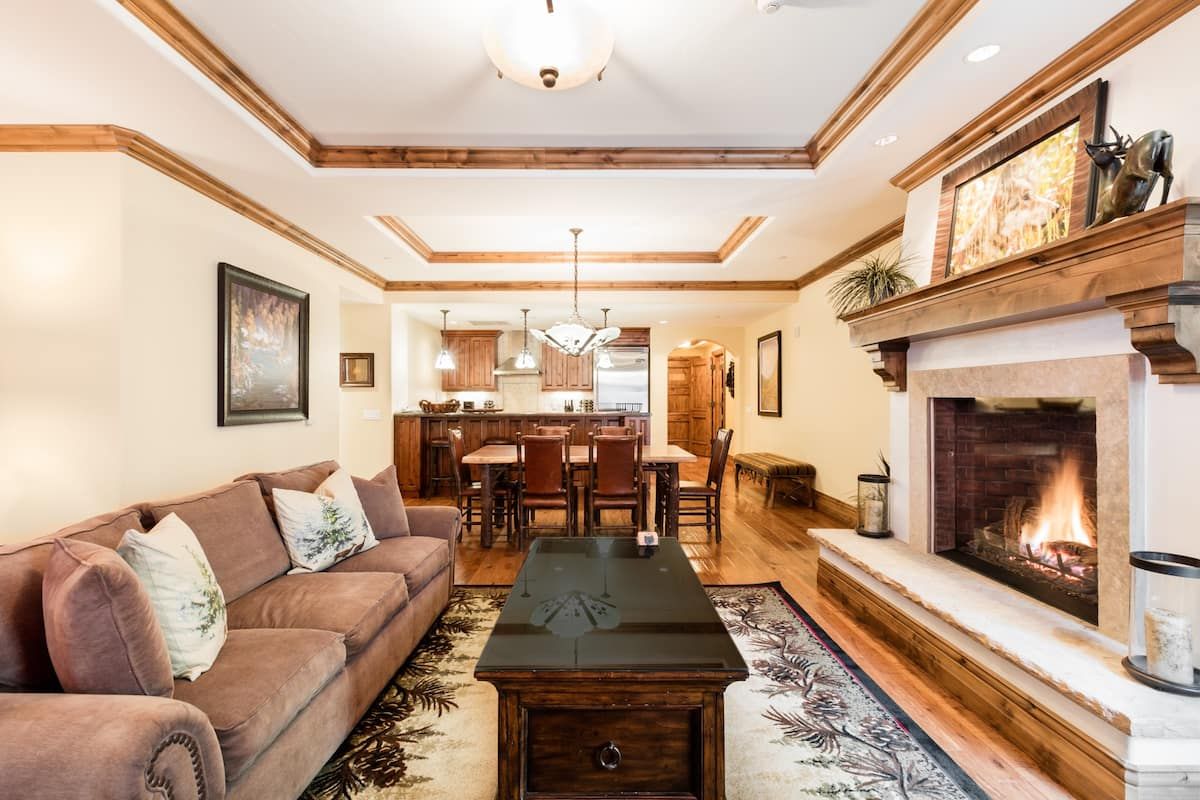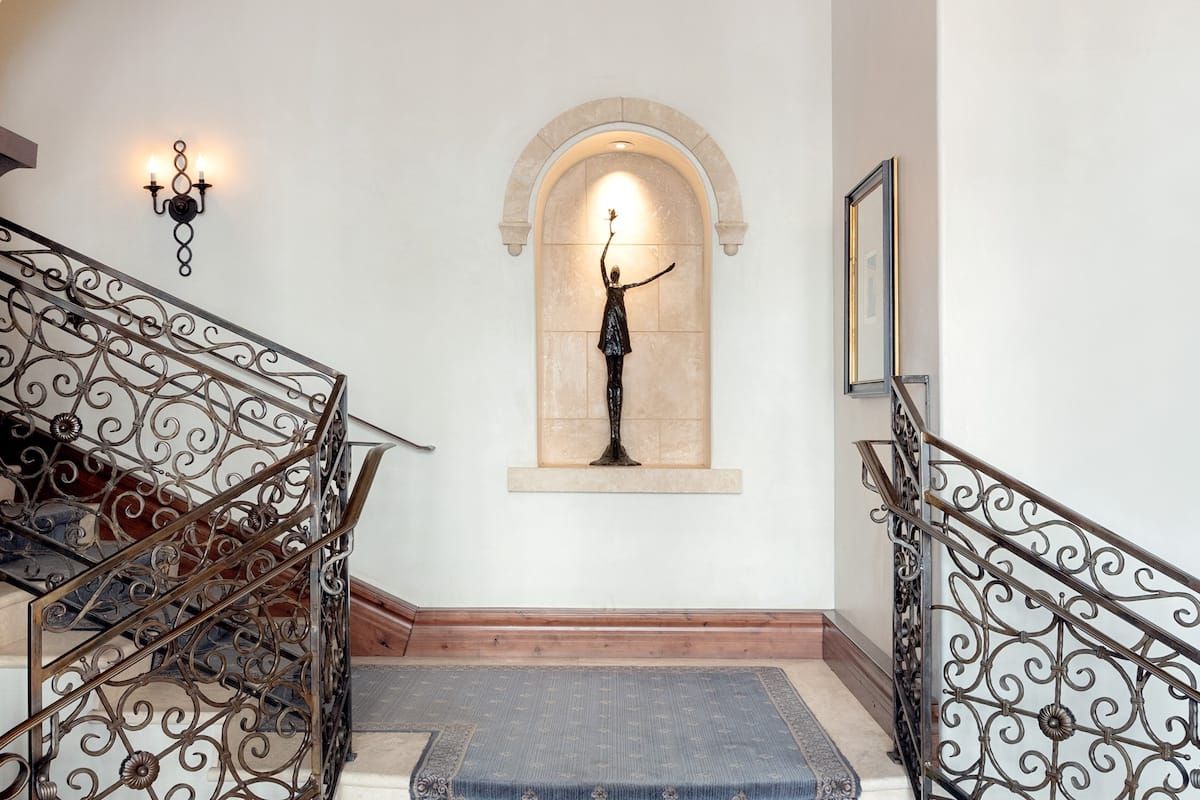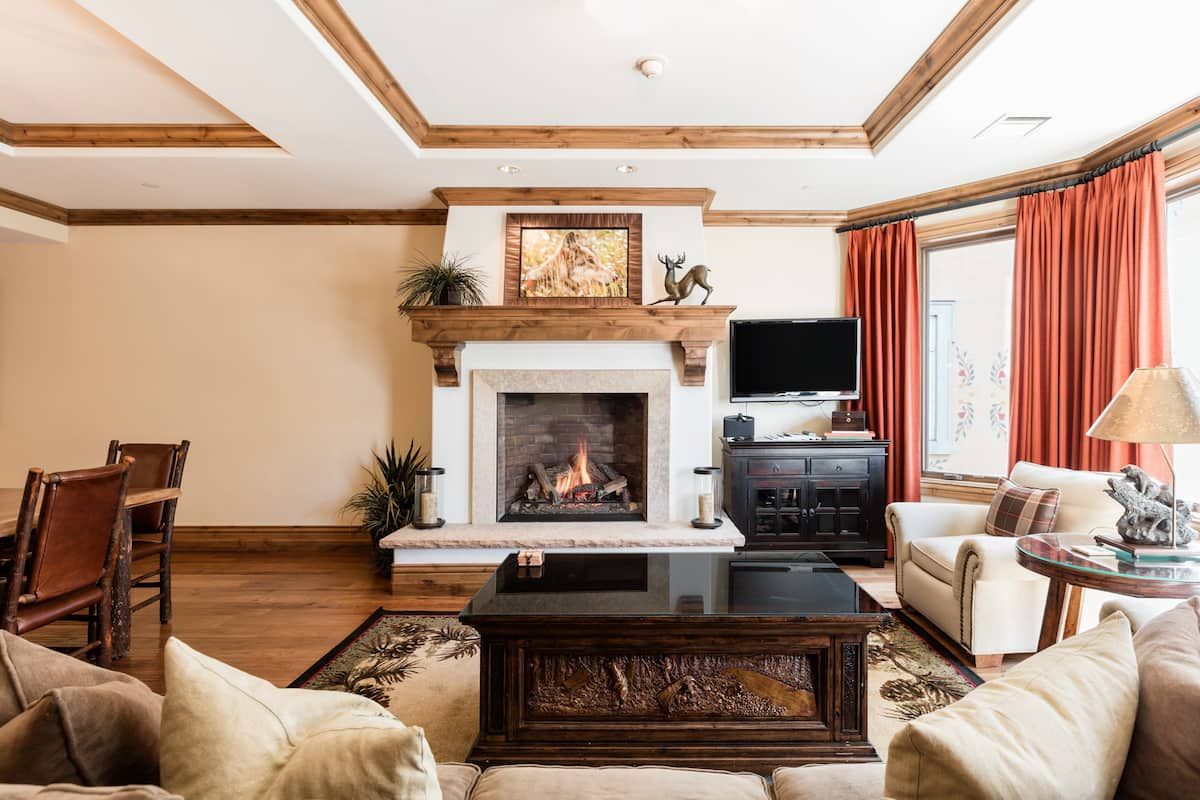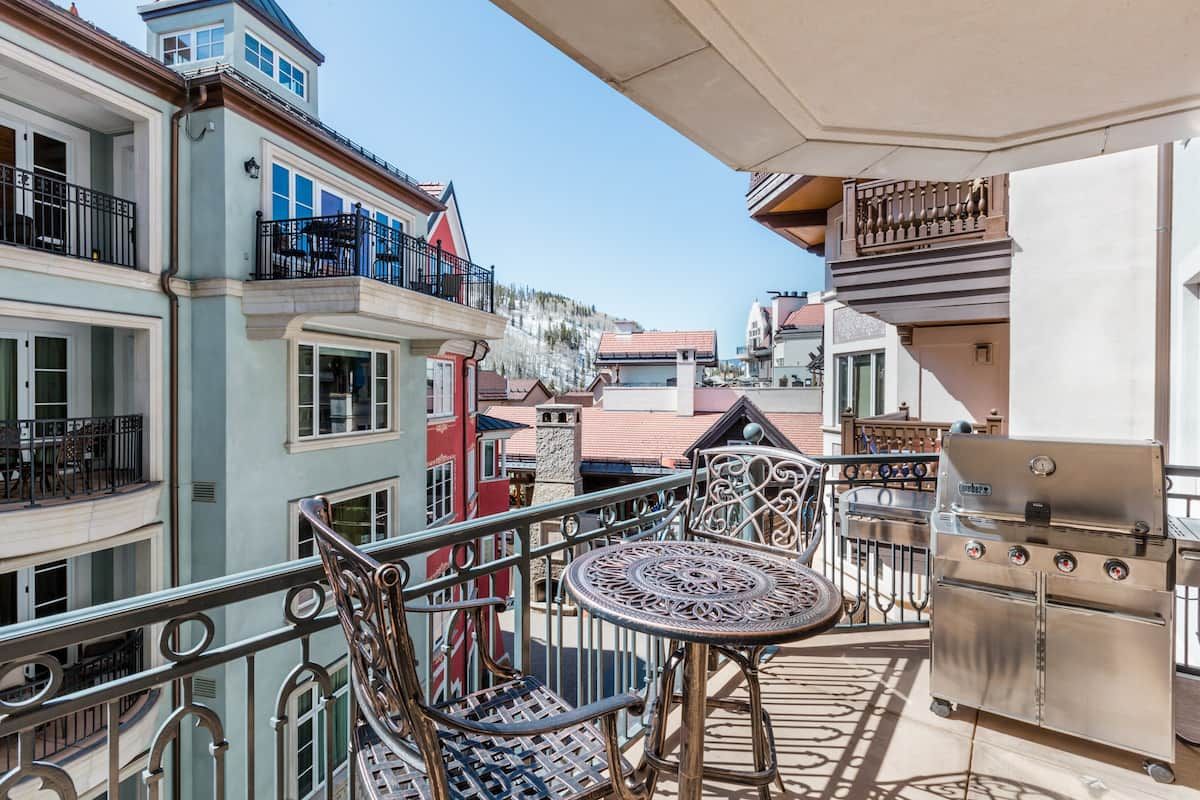 When you think of Bavaria, you probably picture wood-trimmed buildings with warm and cozy interiors. A fireplace, of course, and a balcony overlooking a vibrant place or marketplace below. This alpine apartment is the spitting image of that, cast in brick and mortar in the heart of Vail Village. This unit has it all, with a spacious kitchen and dining area heated by the gas-powered flames of your own private fireplace and opening onto a balcony overlooking the buzzing village below. Get a crew of up to eight together — this place is perfect for three couples or a family — and do the snow dance in style.
Eight guests, three bedrooms
Price: $759 per night
What did you think of this story?