These Yellowstone Airbnbs Near Each Entrance Make for the Perfect Gateways To the Park
Yellowstone National Park is home to over 2.2 million acres of adventure. Here, you can visit the springs and thermal pools, hike, fish, or bike, and of course, spot wildlife en route. The time to hit Yellowstone is nigh — and these are the top Airbnb Yellowstone area rentals that will set the tone for whatever adventure or relaxation time you have in mind.
---
---
We hope you love the Airbnb Yellowstone properties we recommend! Just so you know, Matador may collect a small commission from the links on this page if you decide to book a stay. Listed prices are accurate as of the time of publication.
West Yellowstone Airbnb rentals near Yellowstone National Park
Lakefront cabin a short drive from Yellowstone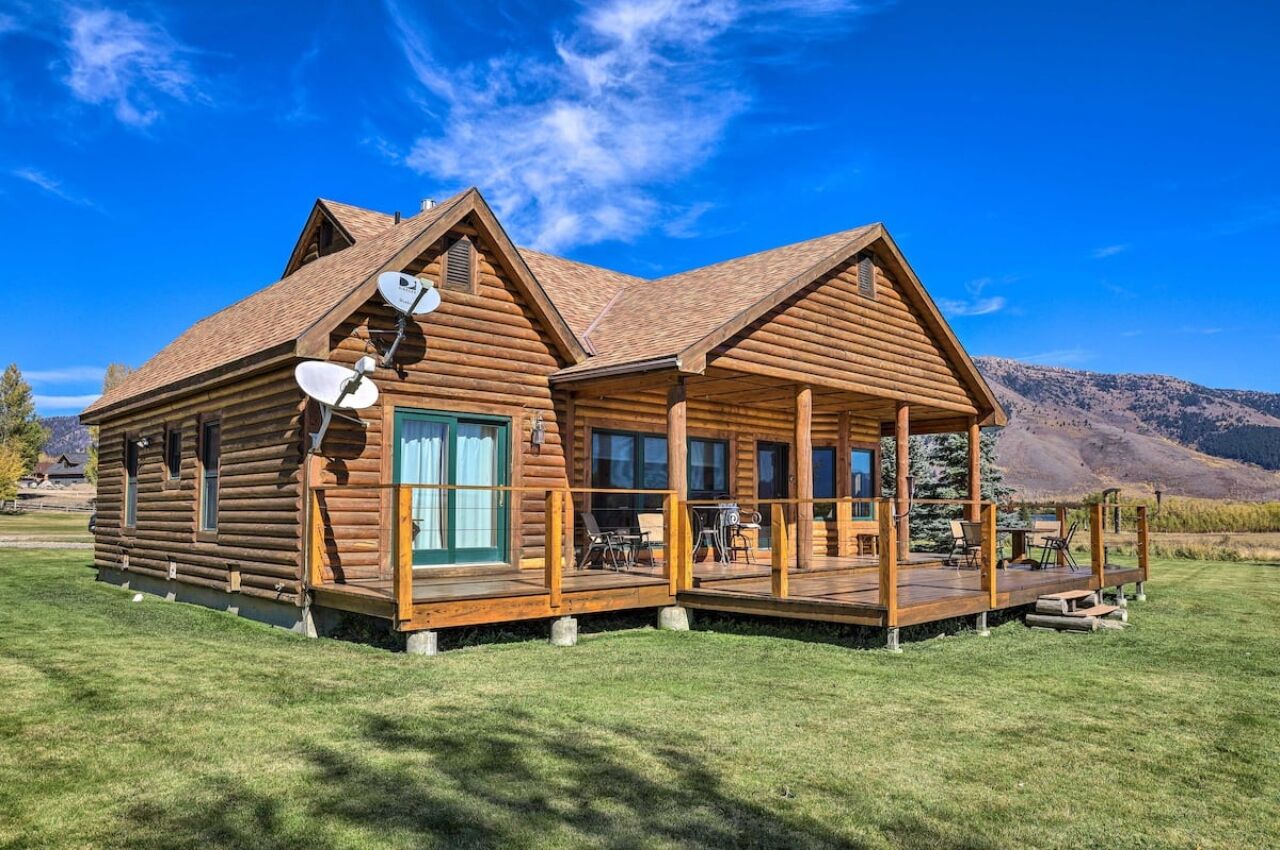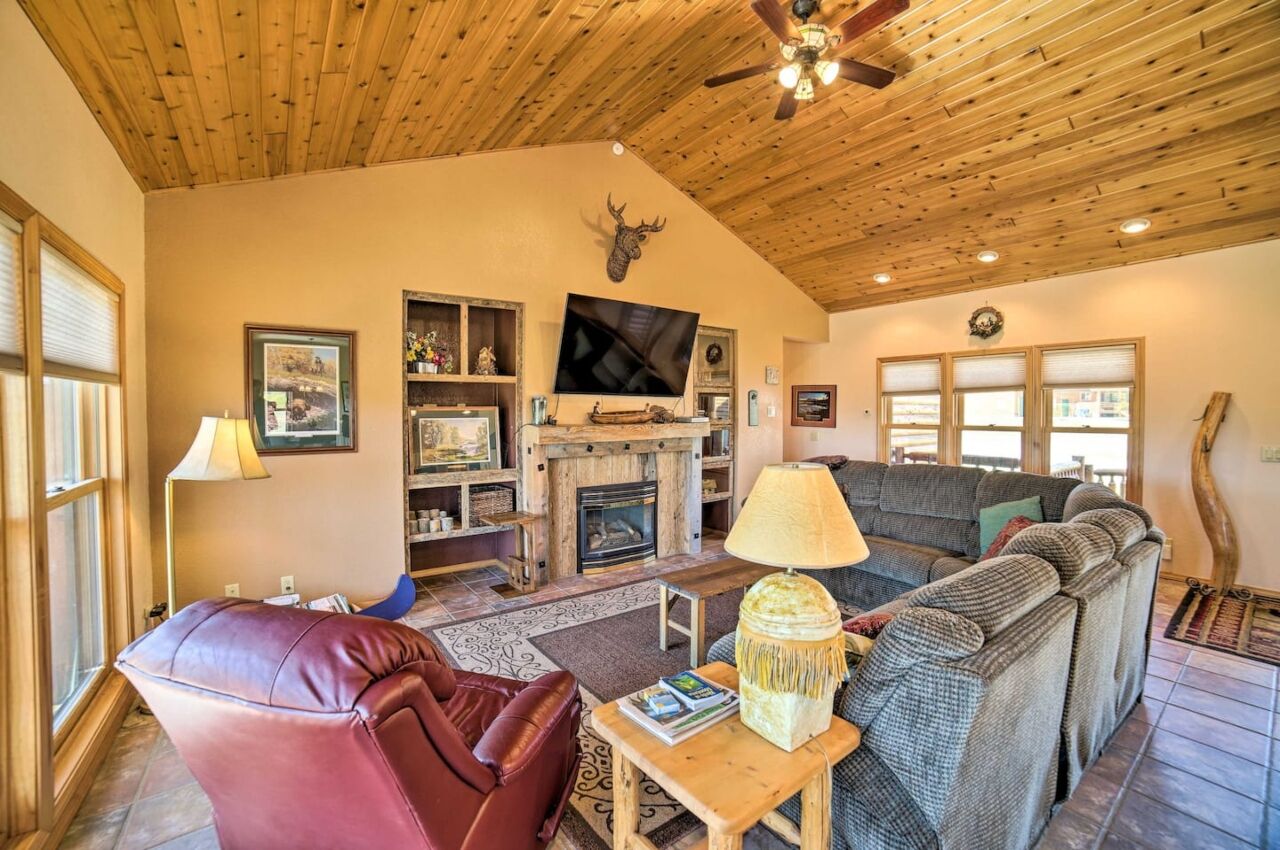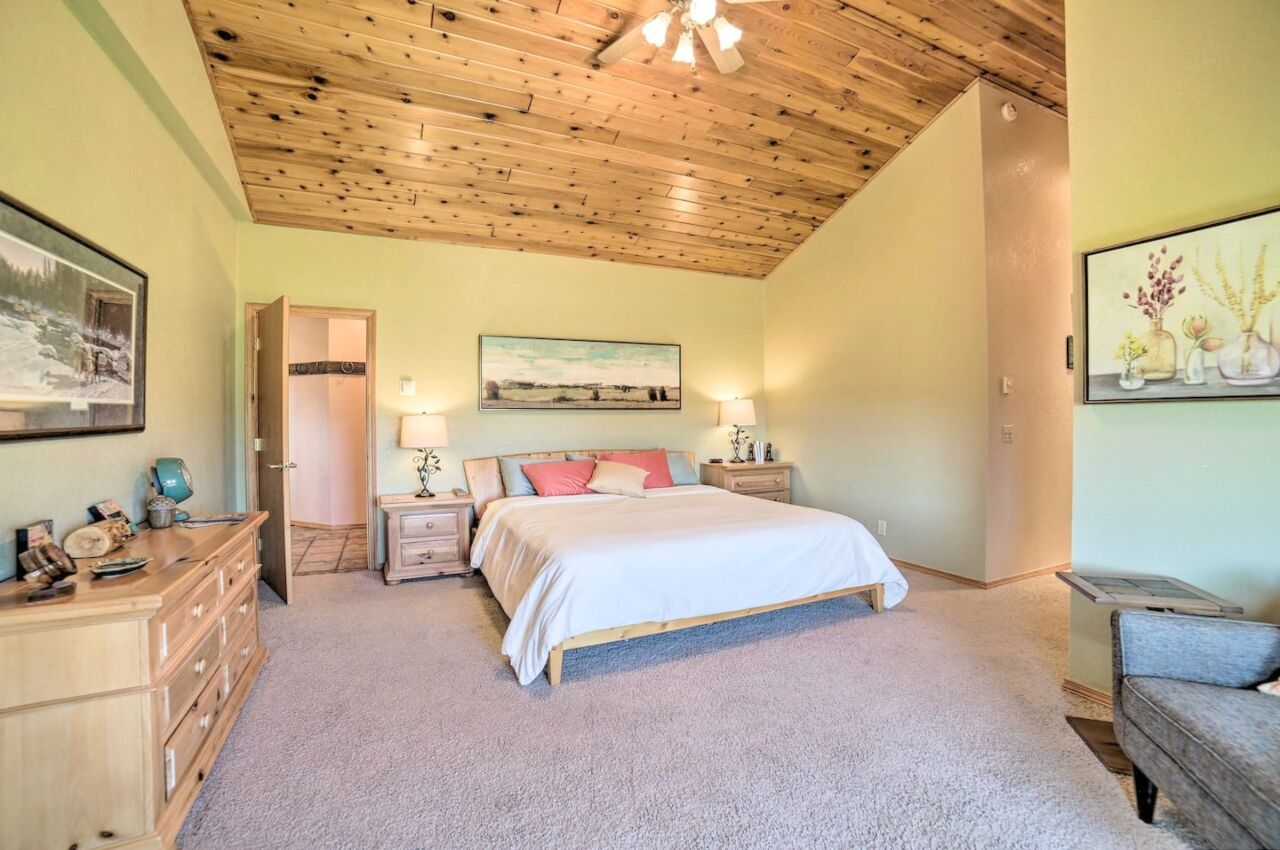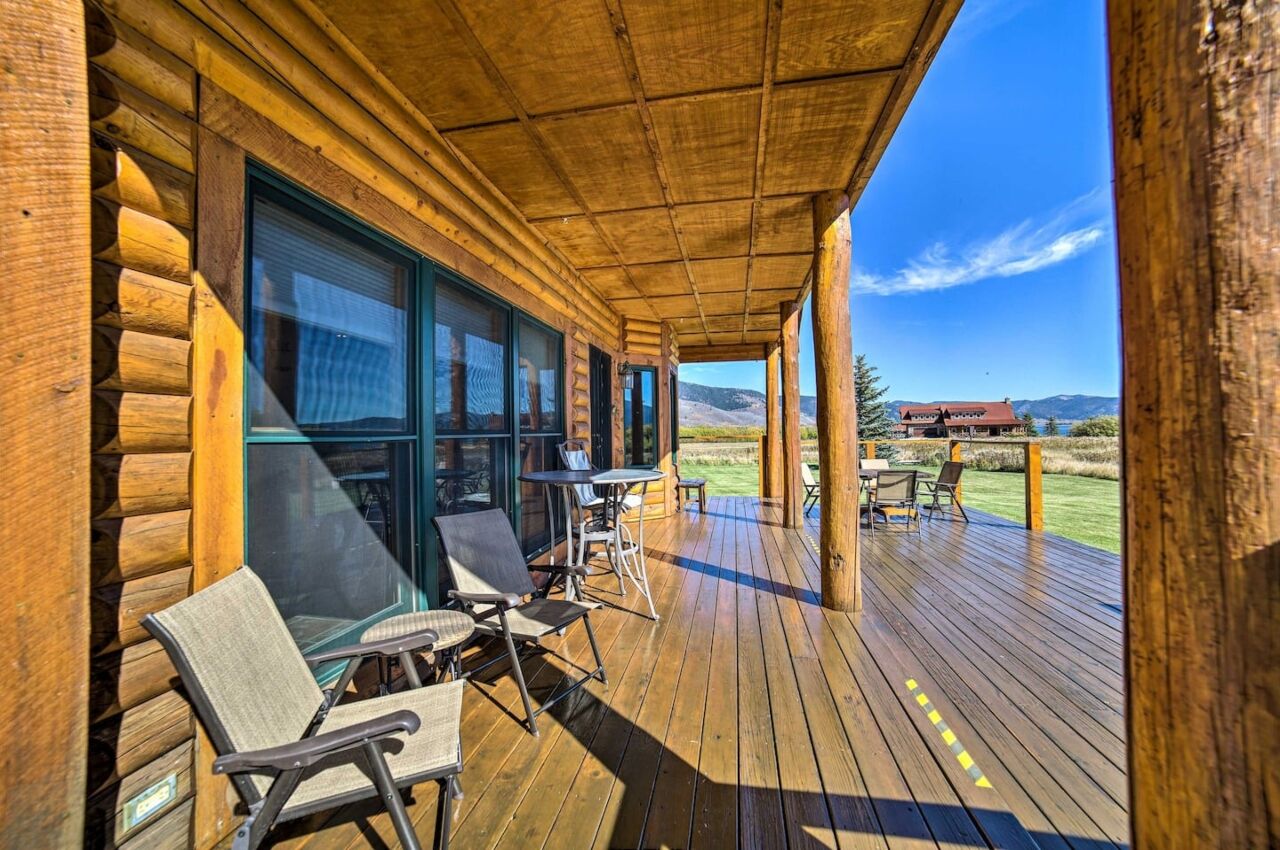 This rustic, relaxing Airbnb Yellowstone rental is the perfect retreat for someone looking to bask in all that nature has to offer. The home is nestled on Henry's lake, presenting beautiful waterfront views and gorgeous mountain views. Guests can experience much more here than just sitting out on the front porch watching the sunrise and sunset. There is kayaking, fly fishing, hiking, and more outdoor activities to enjoy. With just a short drive to Yellowstone, this home has everyone one would need for a convenient gateway to the park.
Six guests, three bedrooms
Price: $406 per night
Newly renovated cabin in downtown West Yellowstone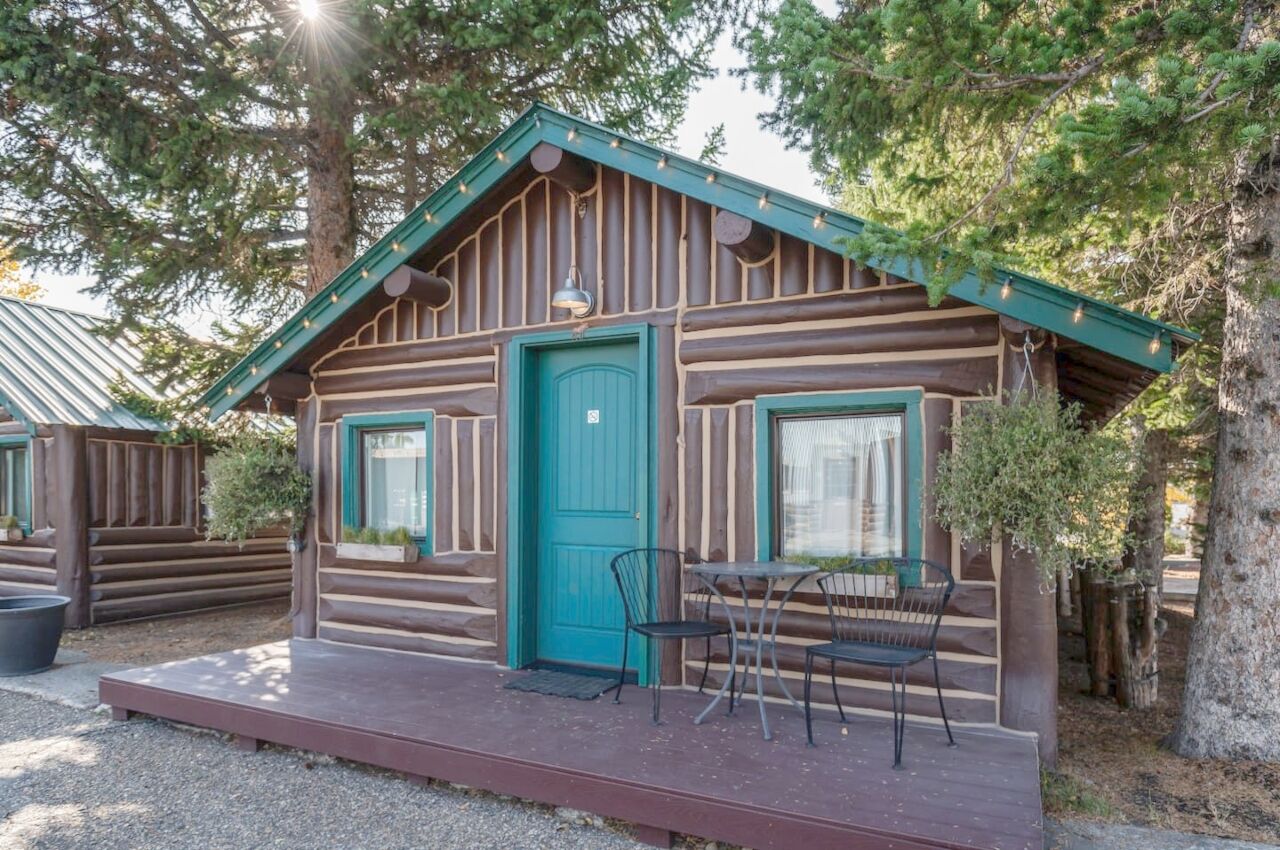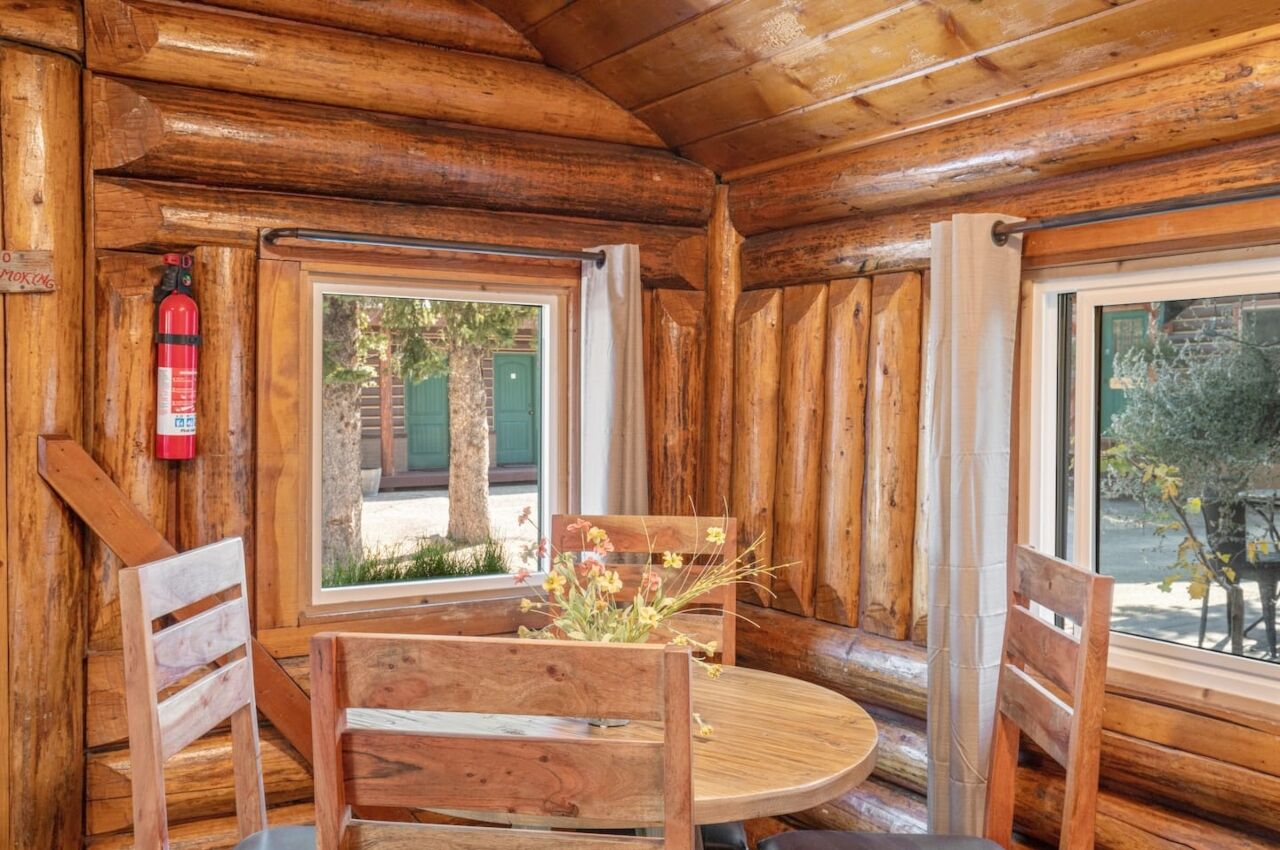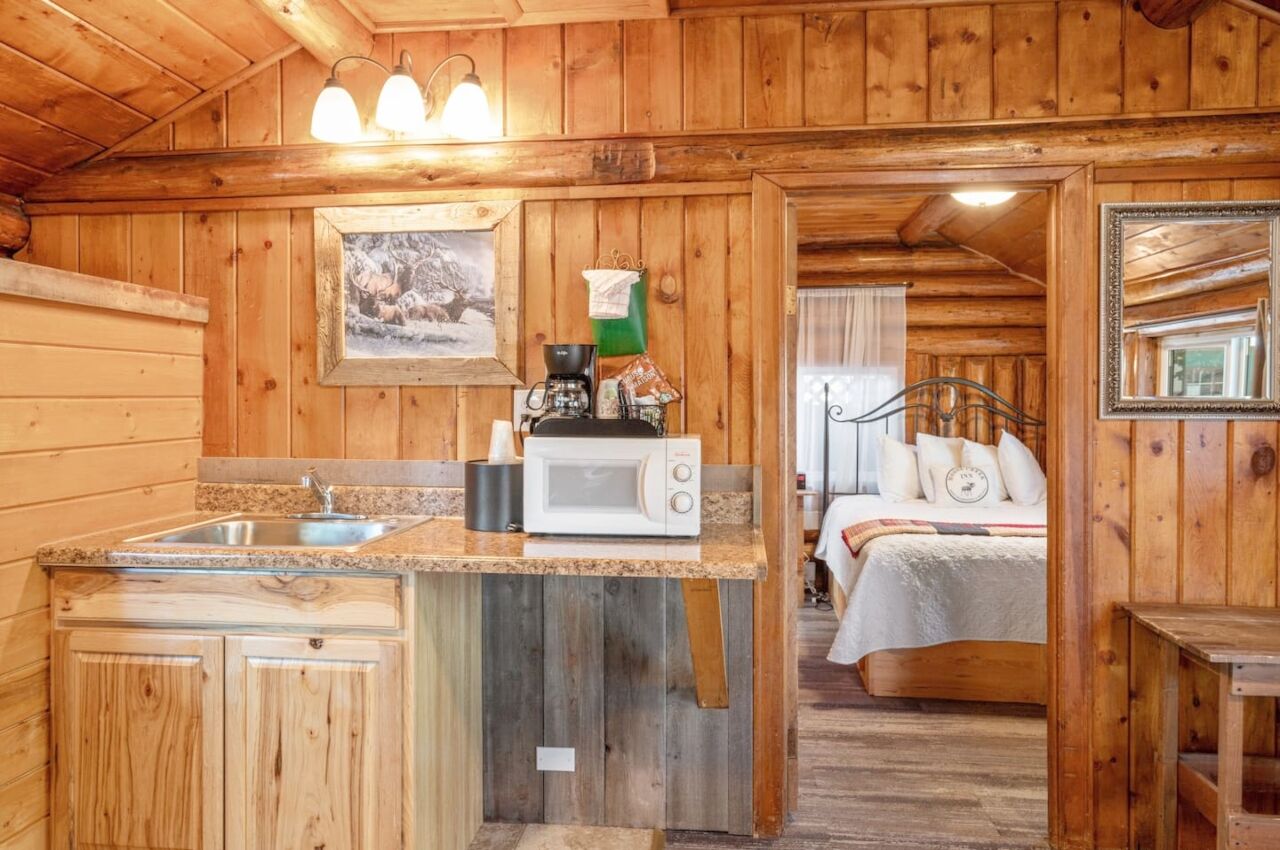 Initially built in the 1950s, this quaint renovated cabin will accommodate guests with a cozy, comfortable place to relax after a full day of adventure. The comfortable and warm cabin comes with two TVs, a microwave, refrigerator, coffee maker, a full bathroom, a small dining room, and a living room. The cabin is situated in the heart of town near restaurants, shops, and dining and is just blocks away from Yellowstone.
Four guests, one bedroom
Price: $331 per night
Unique Yellowstone glamping experience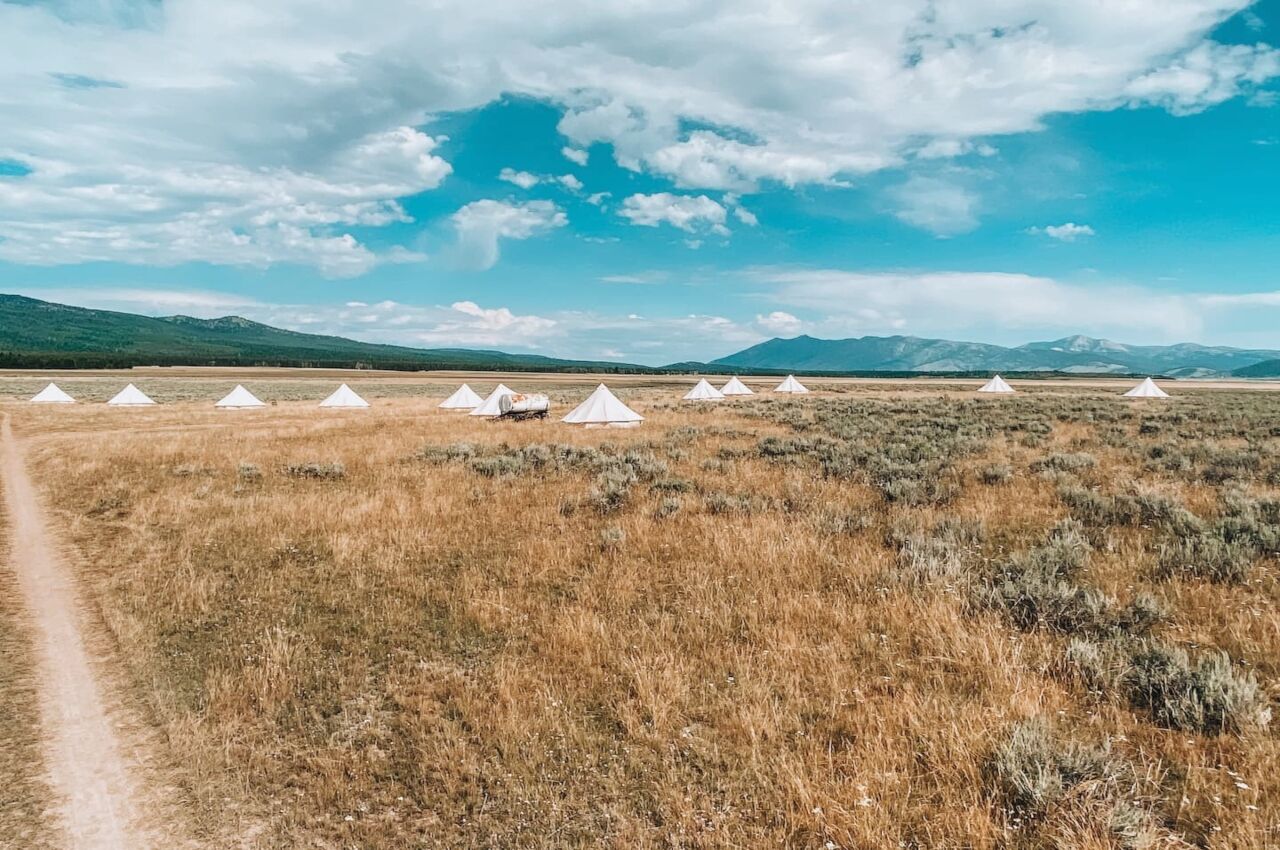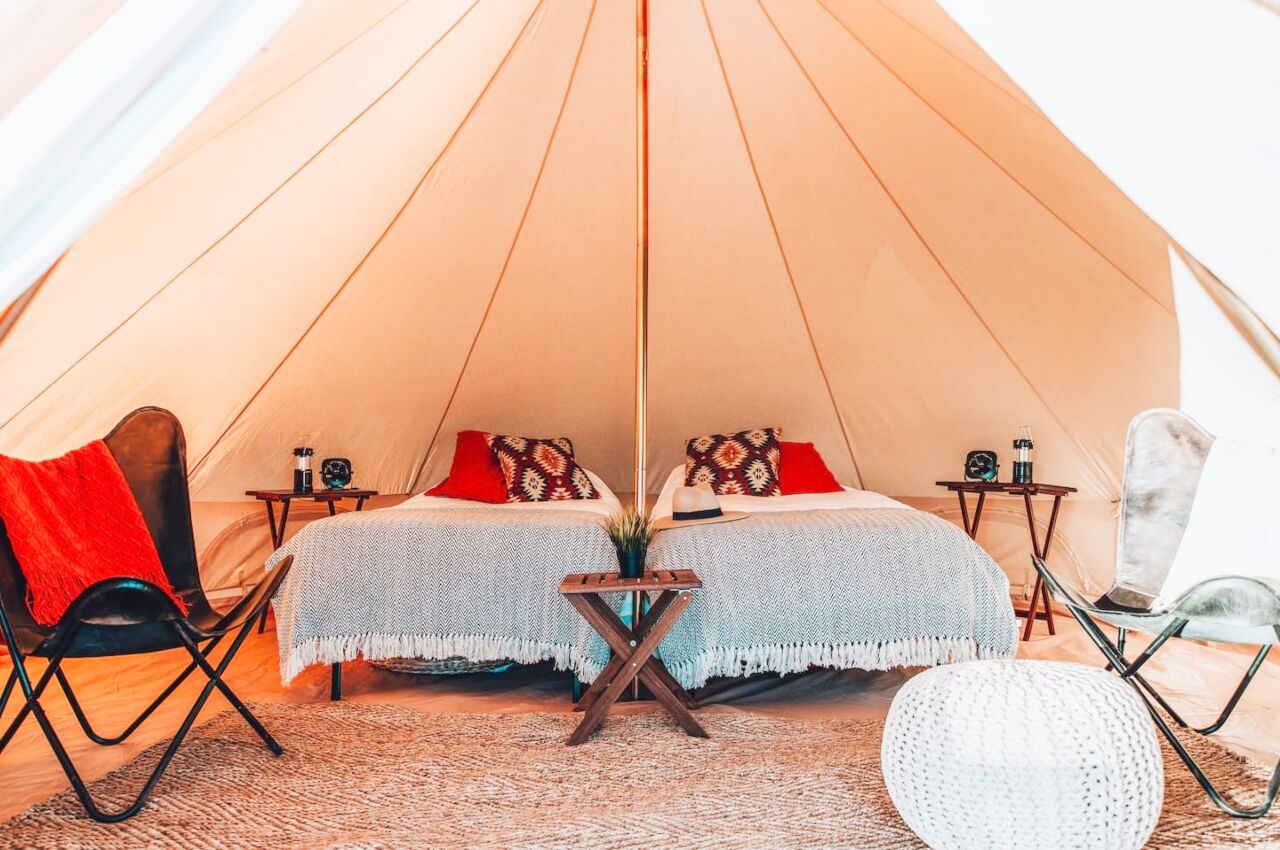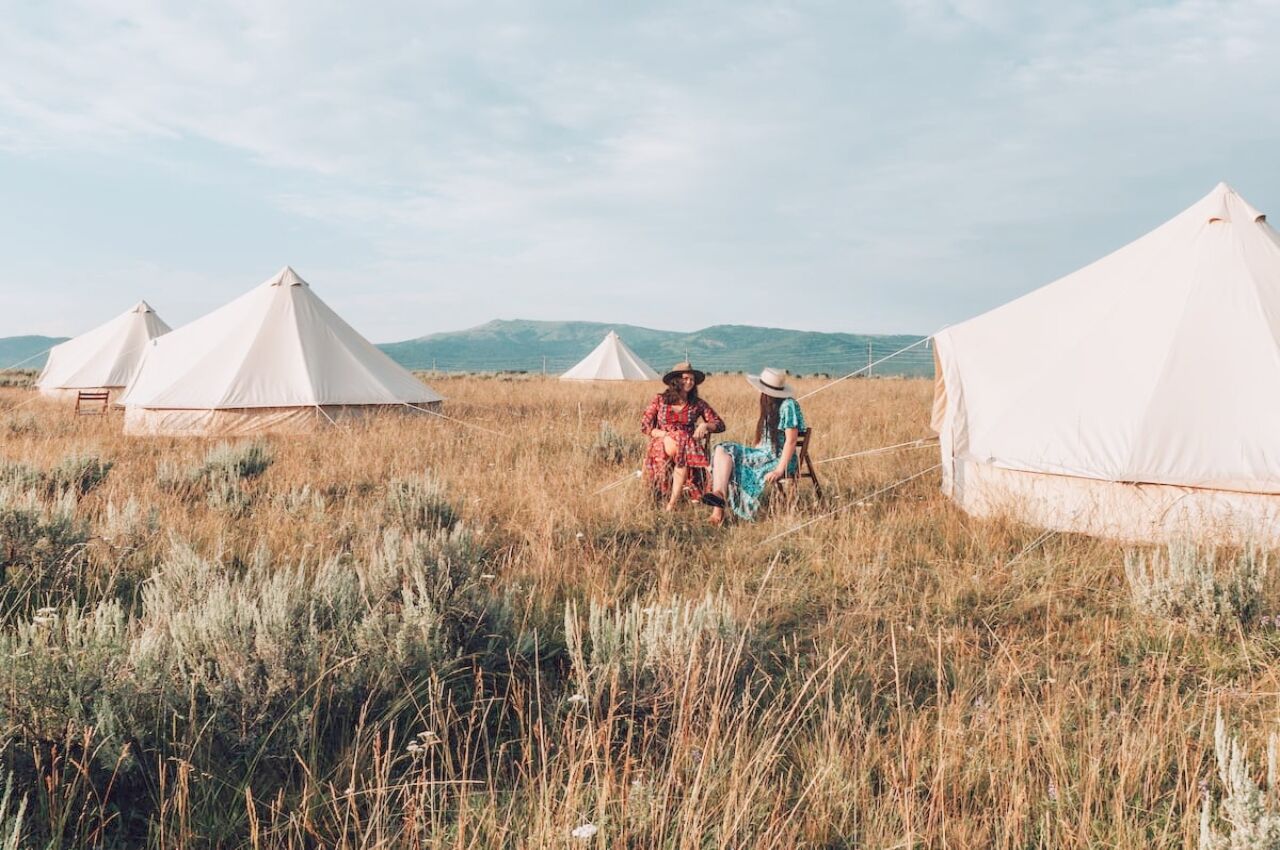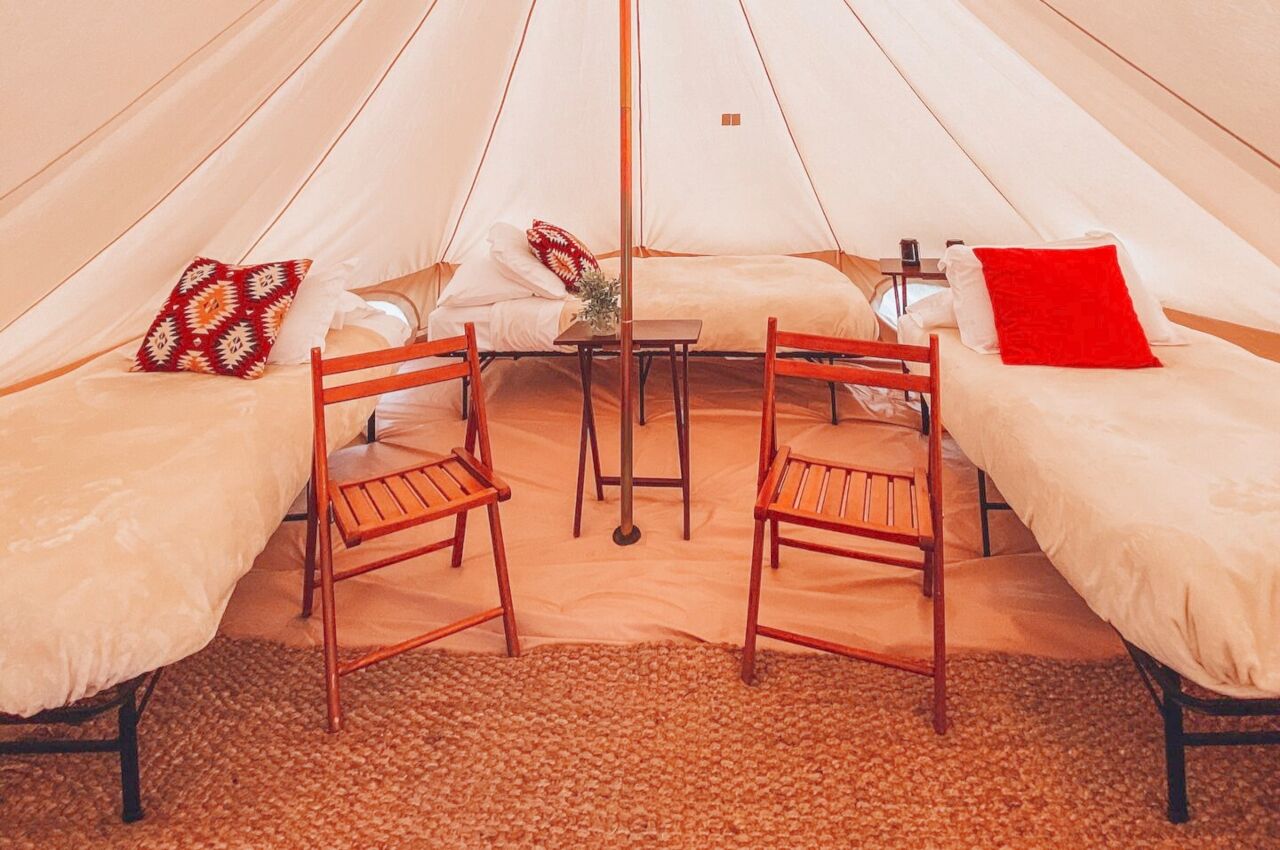 Experience Yellowstone in a whole different way with this unique glamping experience. Here's the perfect way to take yourself on an entire new adventure in northwestern Wyoming. This unique boutique hotel experience is just 20 minutes outside of West Yellowstone. This boutique hotel immerses guests in an outdoor environment and includes more amenities than your traditional camping experience, all while still operating off-grid. There are luxury beds with high thread count sheets, comfortable pillows, blankets, and rugs that give that "home away from home" feel.
Two guests, one bedroom
Price: $143 per night
Taking a national parks road trip? Check out Matador's guides to the best places to stay near top national parks:
Jackson Hole Airbnbs rentals near Yellowstone National Park
Modern bungalow in the heart of downtown Jackson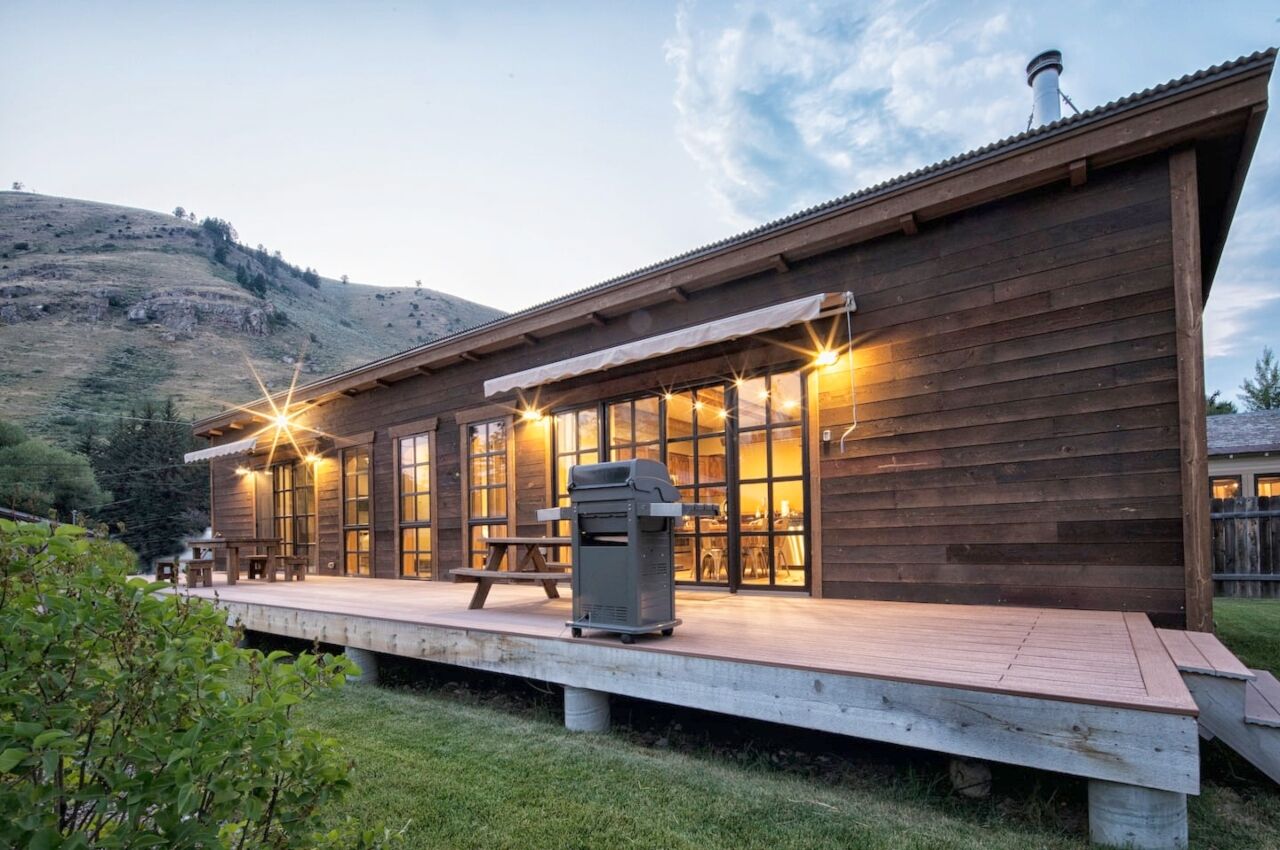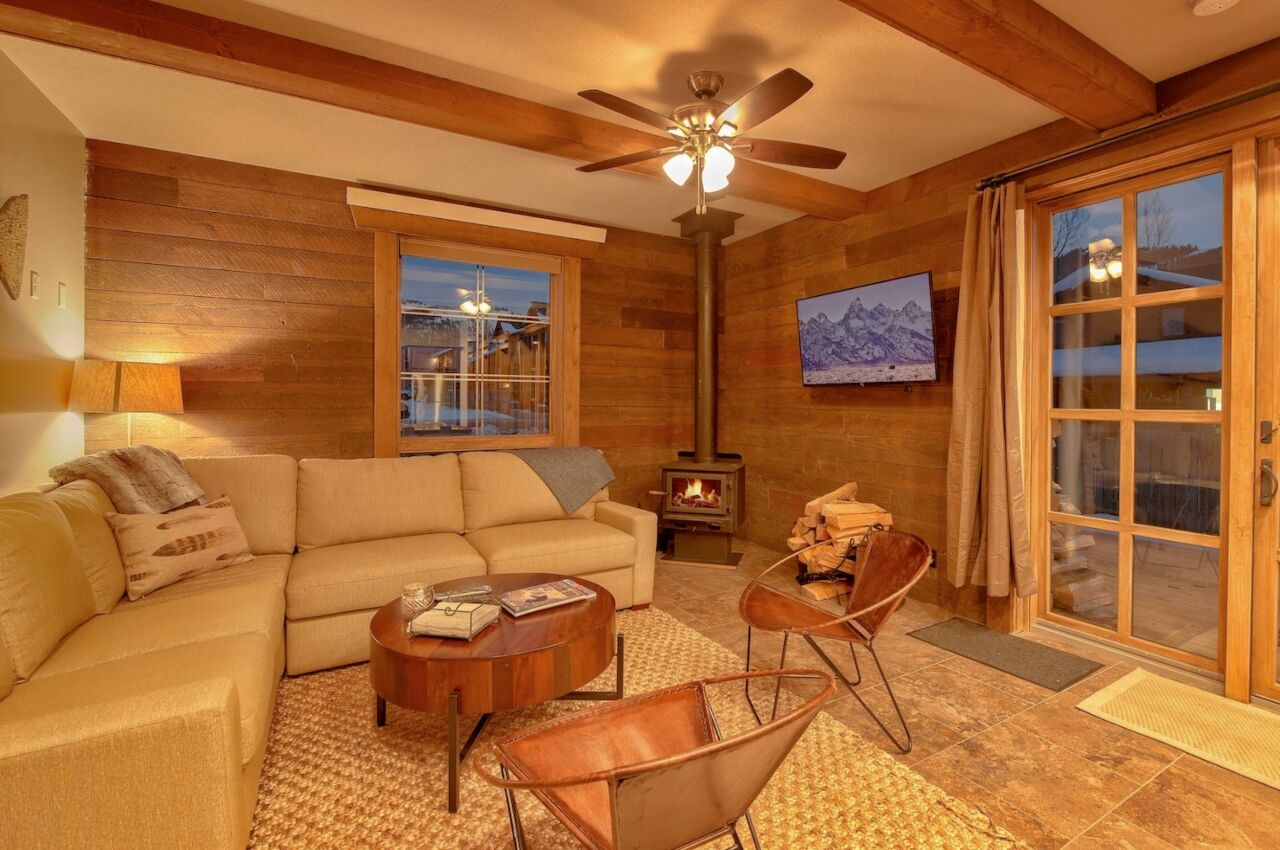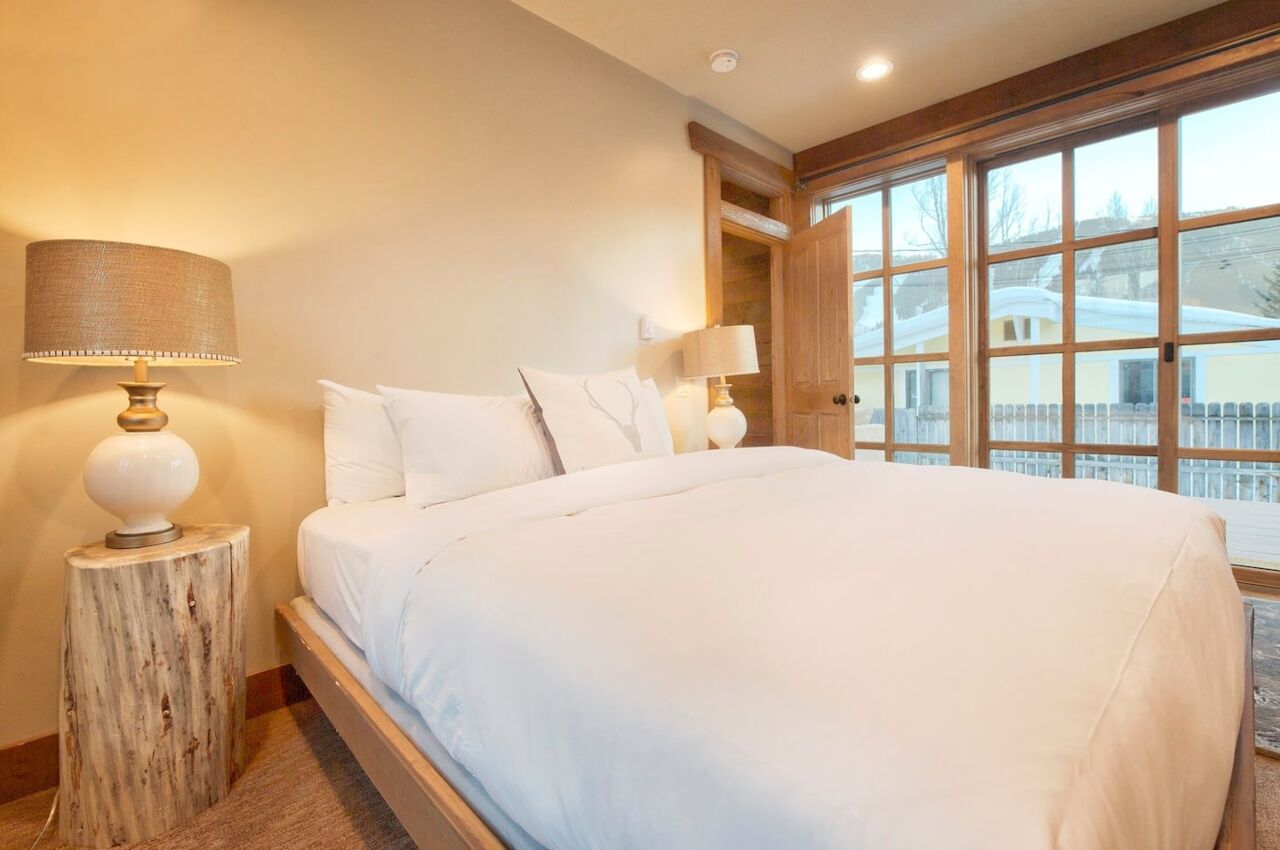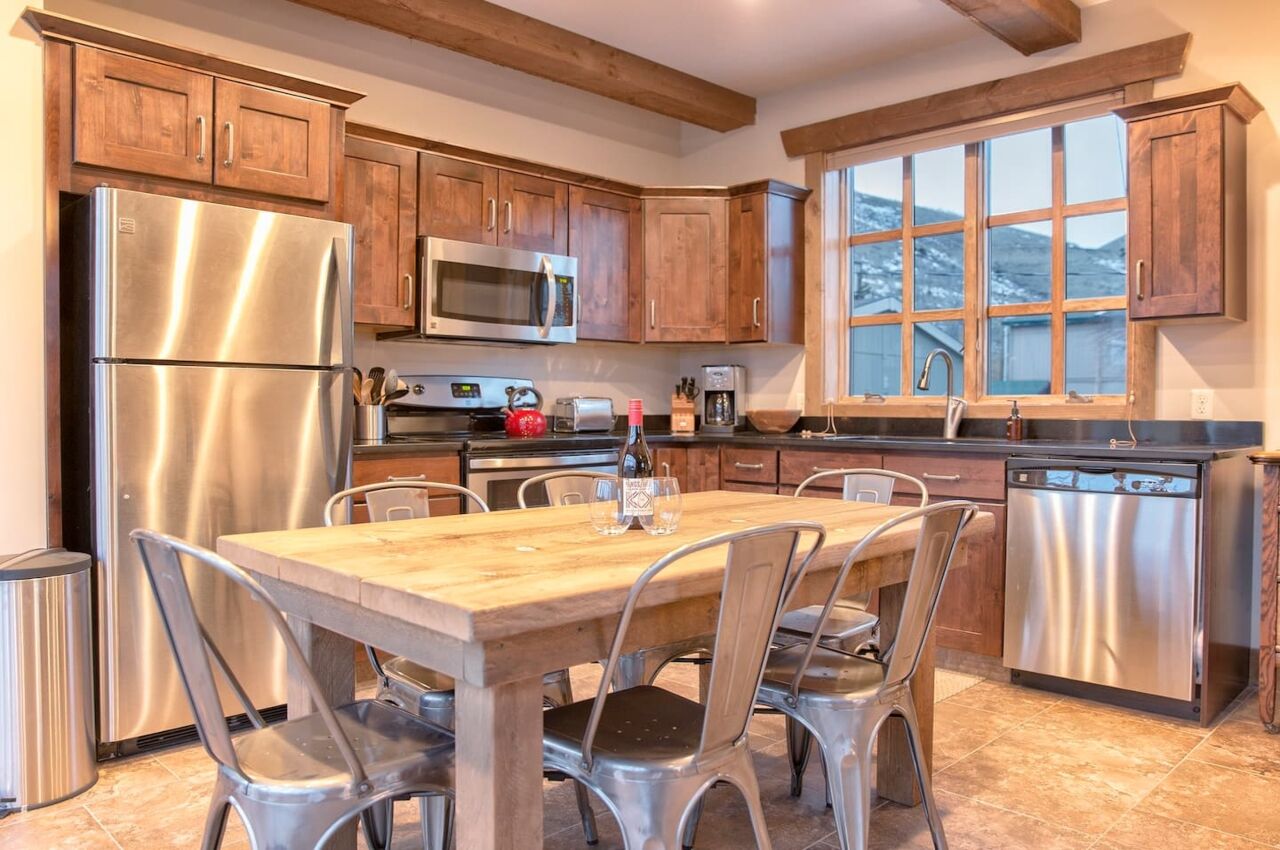 Check out this luxury cabin in the heart of downtown Jackson Hole. This lush cabin offers the perfect mixture of comfort and luxury simultaneously. In the cabin is a fully equipped kitchen and spacious living room with a pull-out sleeper sofa for extra guests. If guests want to seize the day outside and enjoy some nature, there's even a lavish large deck on the outside of the home with stunning views taken in from comfortable and cozy seating areas. The deluxe cabin is just two blocks from Jackson Town Square.
Six guests, two bedrooms
Price: $603 per night
Luxury penthouse with stunning mountain views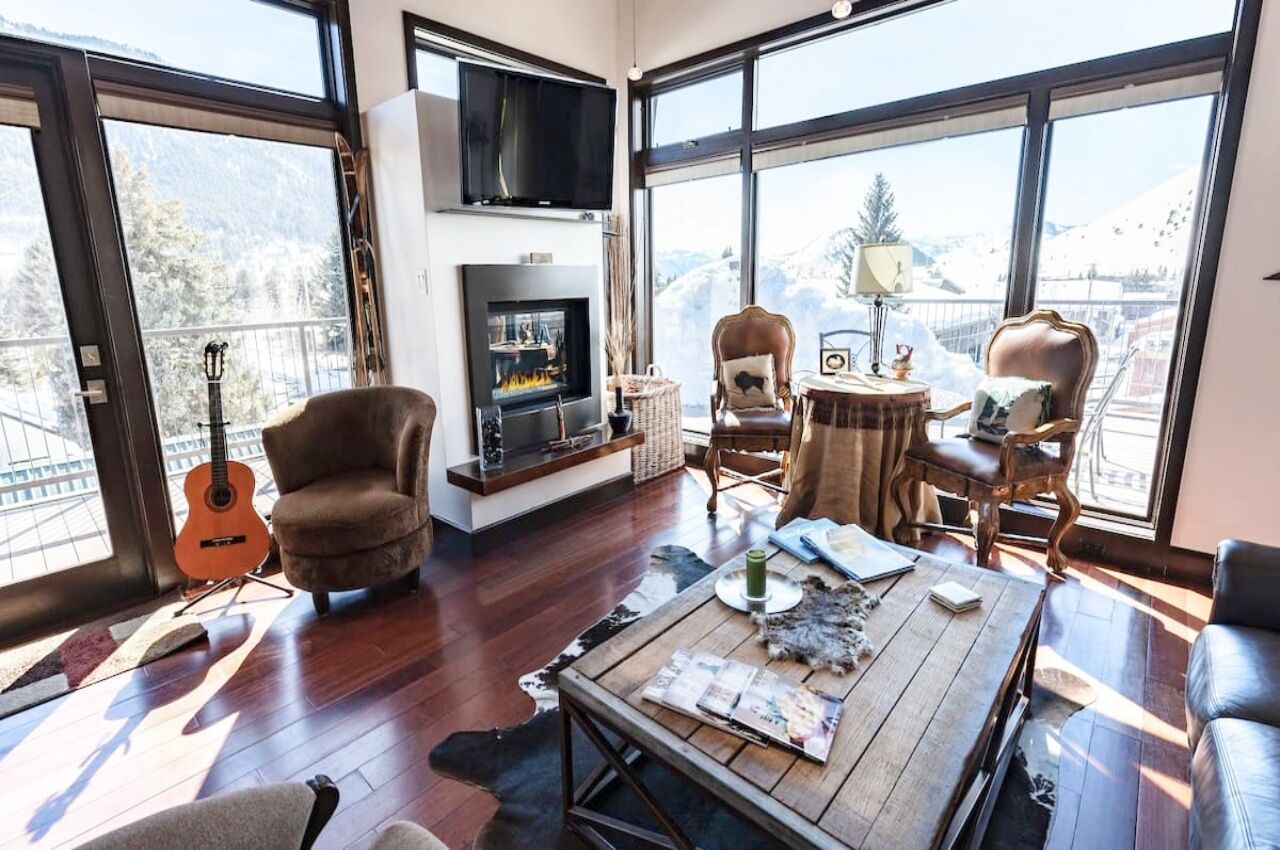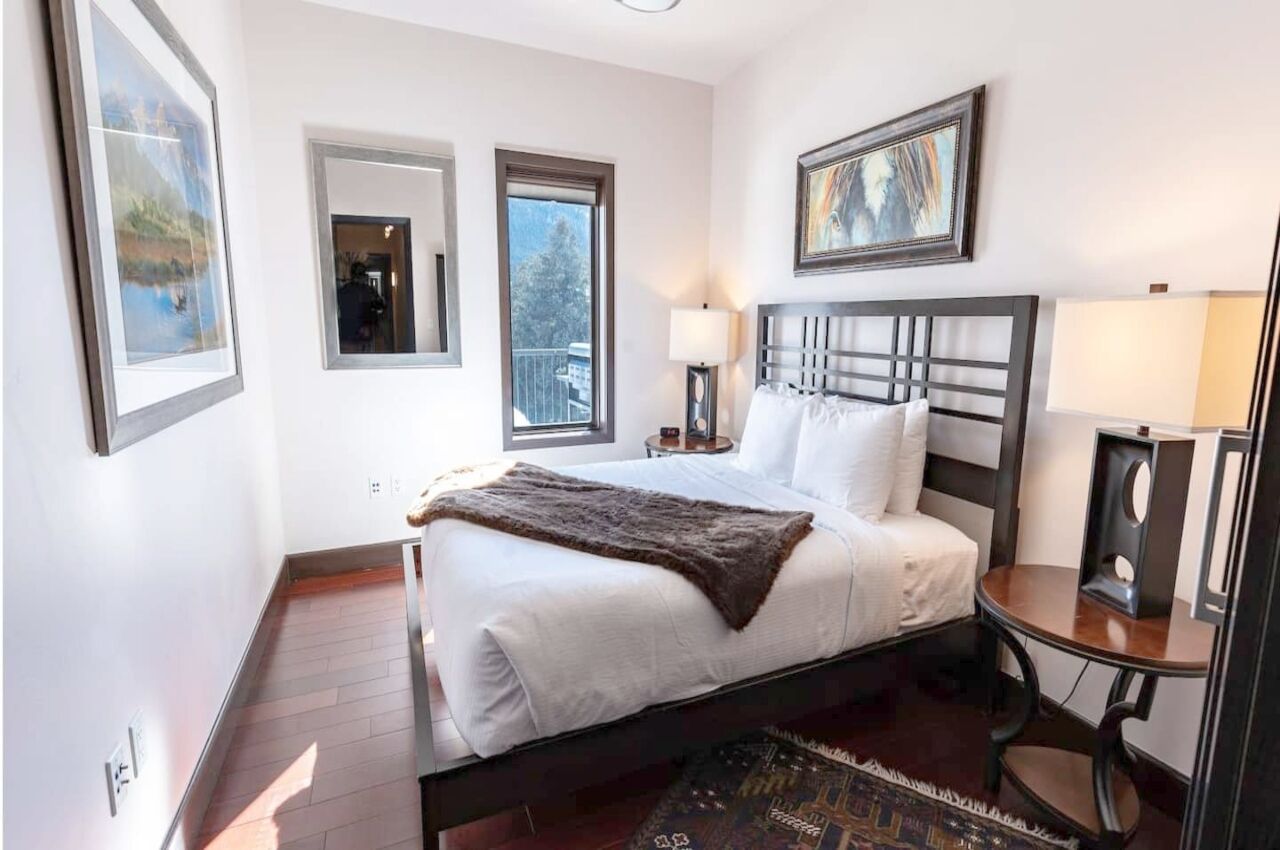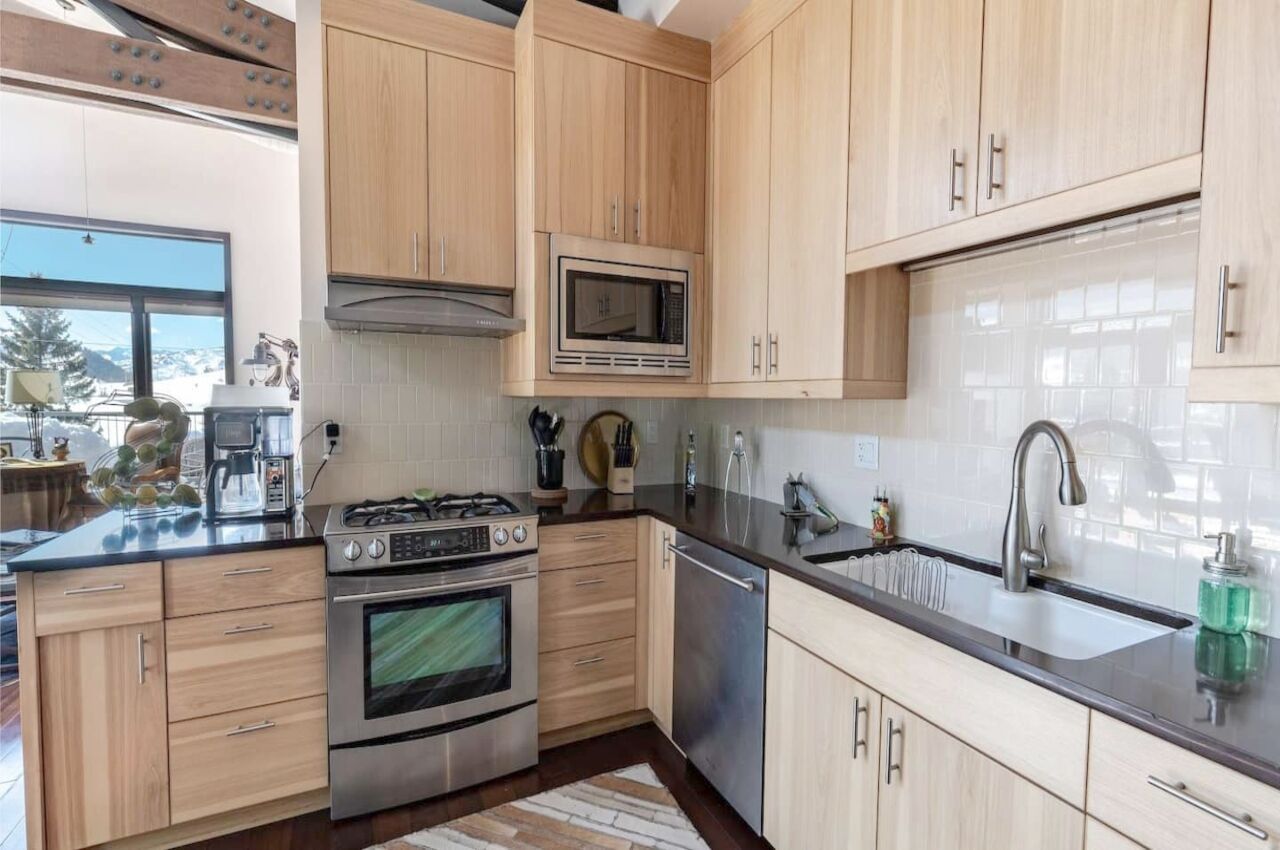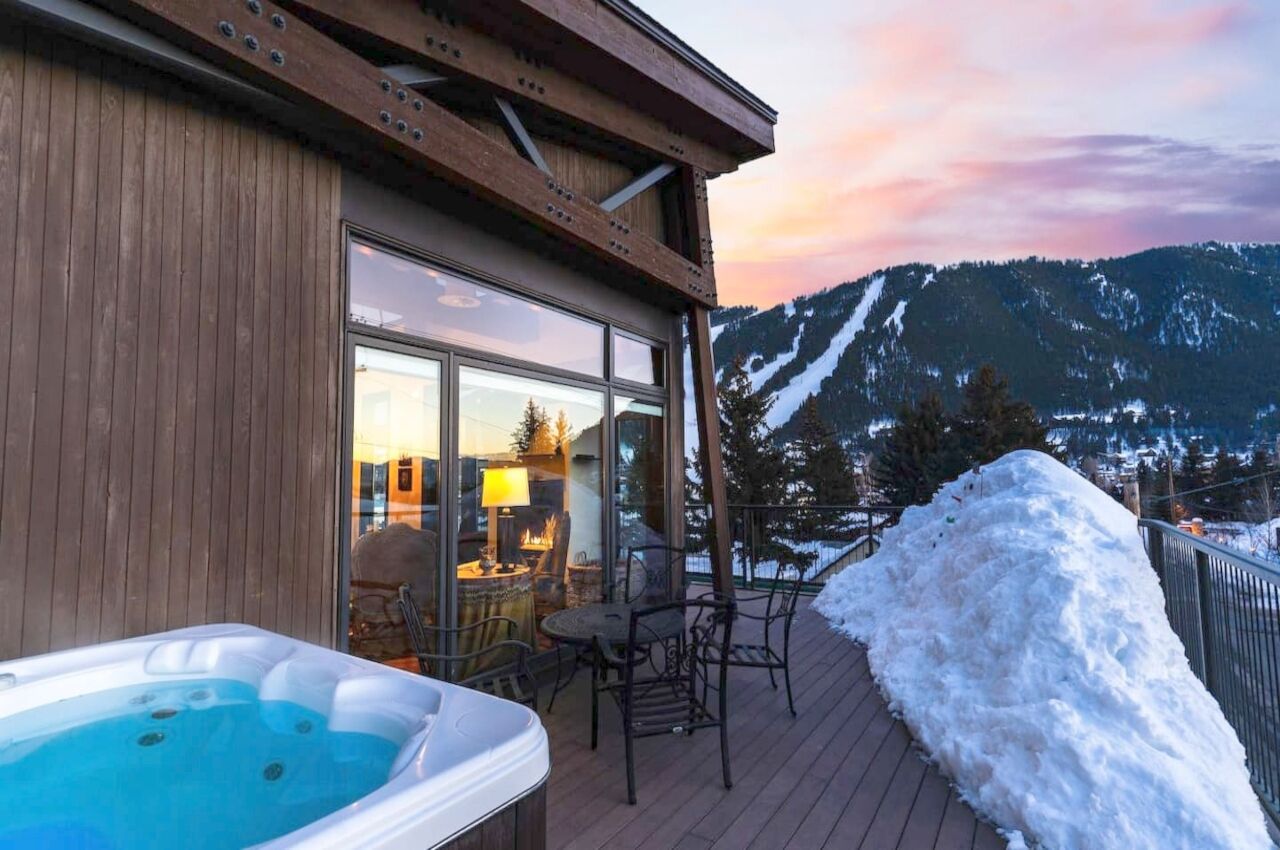 This new lush lodging is one of Jackson's latest luxury properties. The Pearl at Jackson Penthouse gives guests a mixture of luxury living and the conveniences of being right near the town square. This modern lush living has floor-to-ceiling windows and other large windows, a spacious living room, and a dining room with a fully equipped kitchen and other resort-like amenities. There is also an expansive third-floor wrap-around deck with a hot tub that offers beautiful views of Jackson.
Four guests, two bedrooms
Price: $949 per night
Rustic mountain escape perfect for hiking, biking, and skiing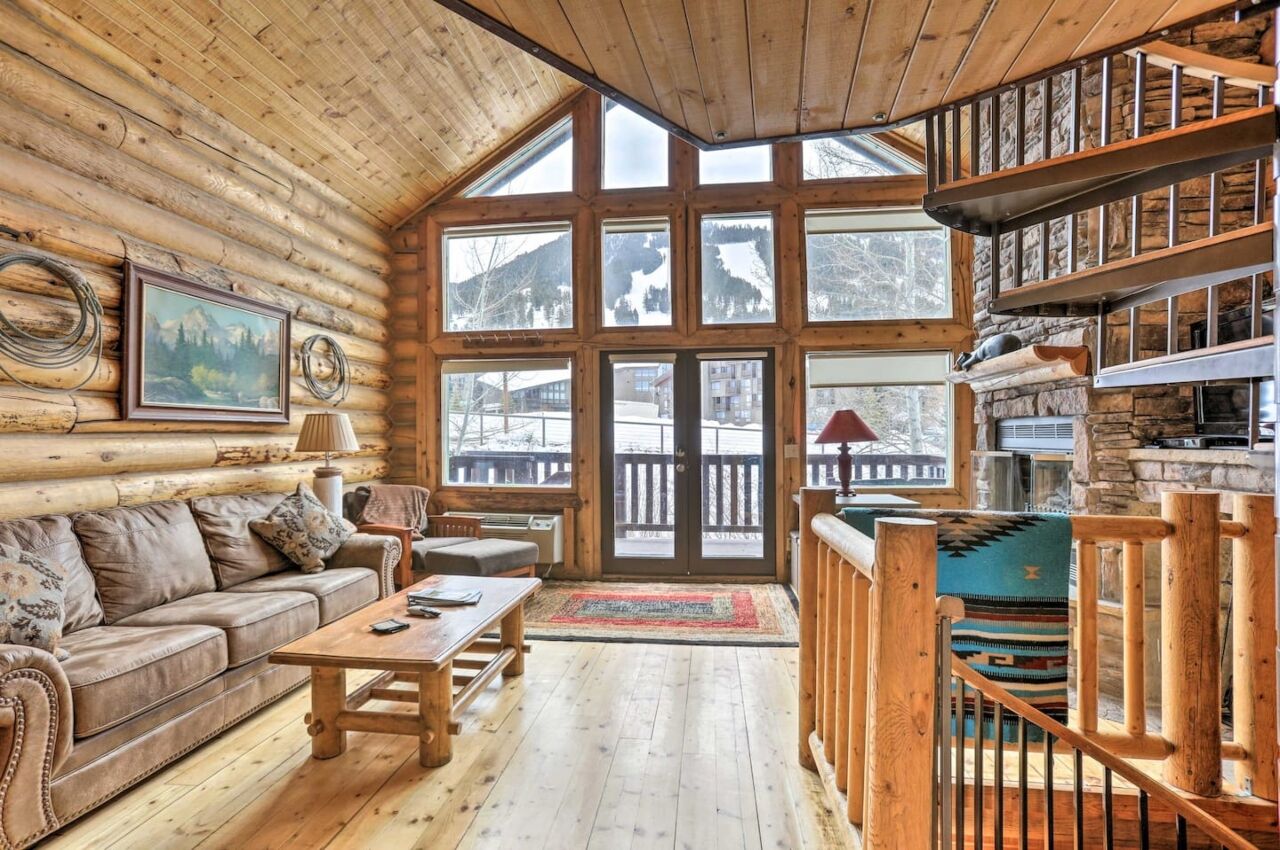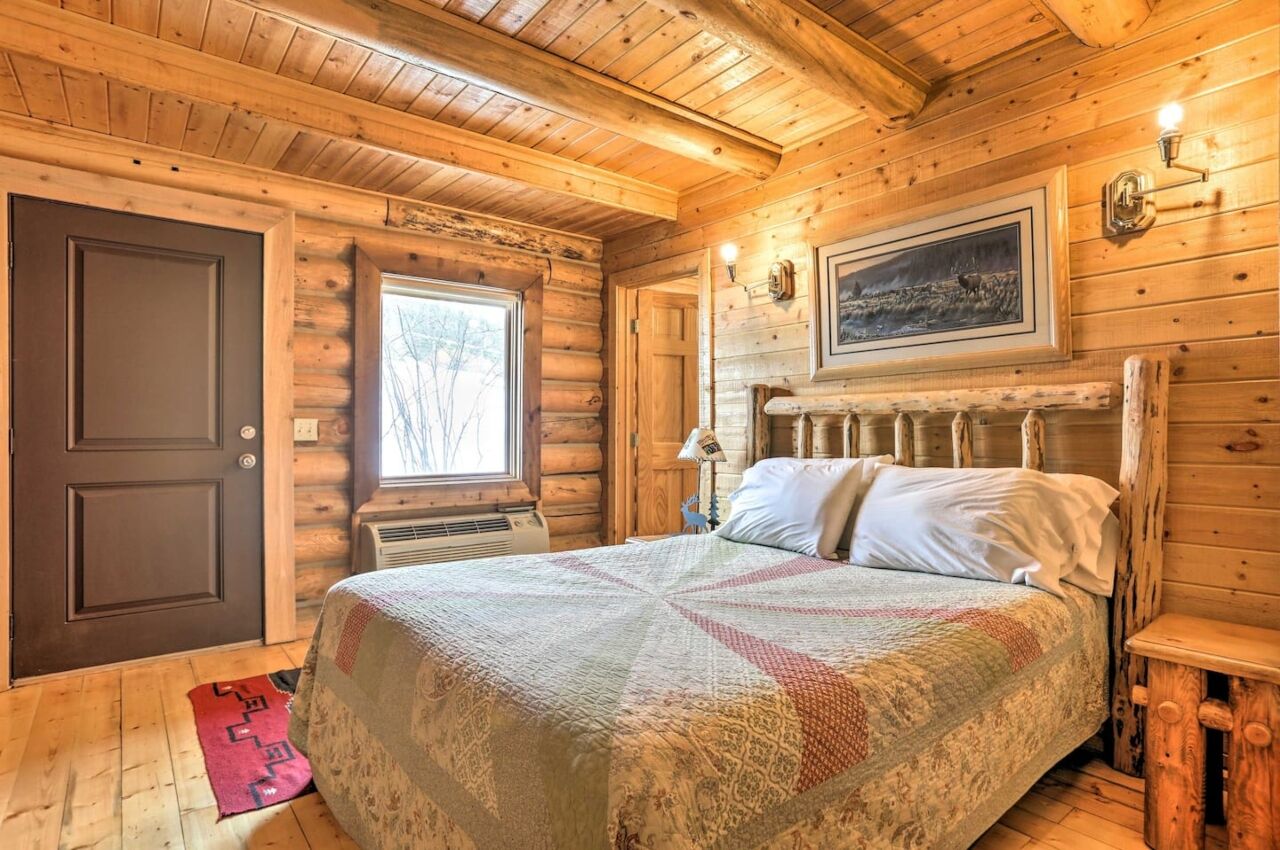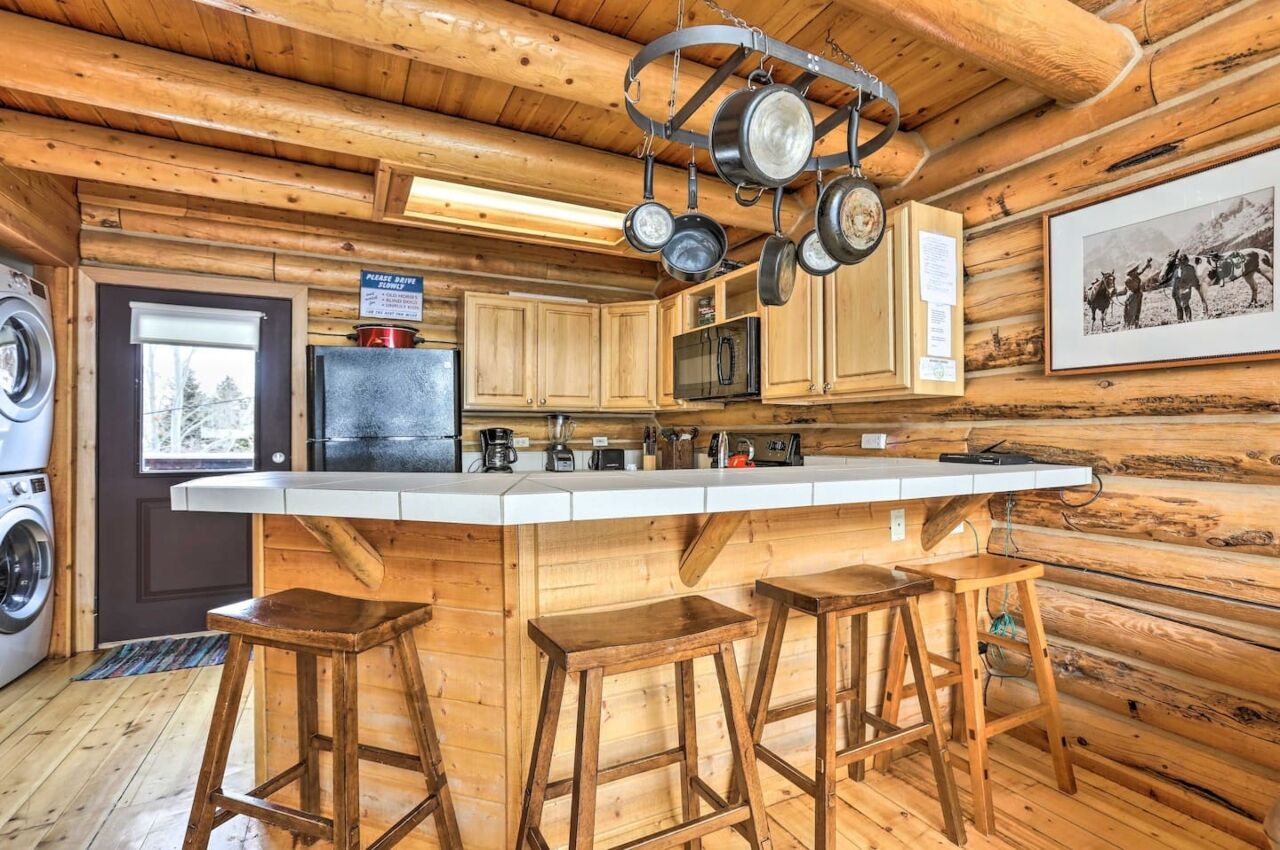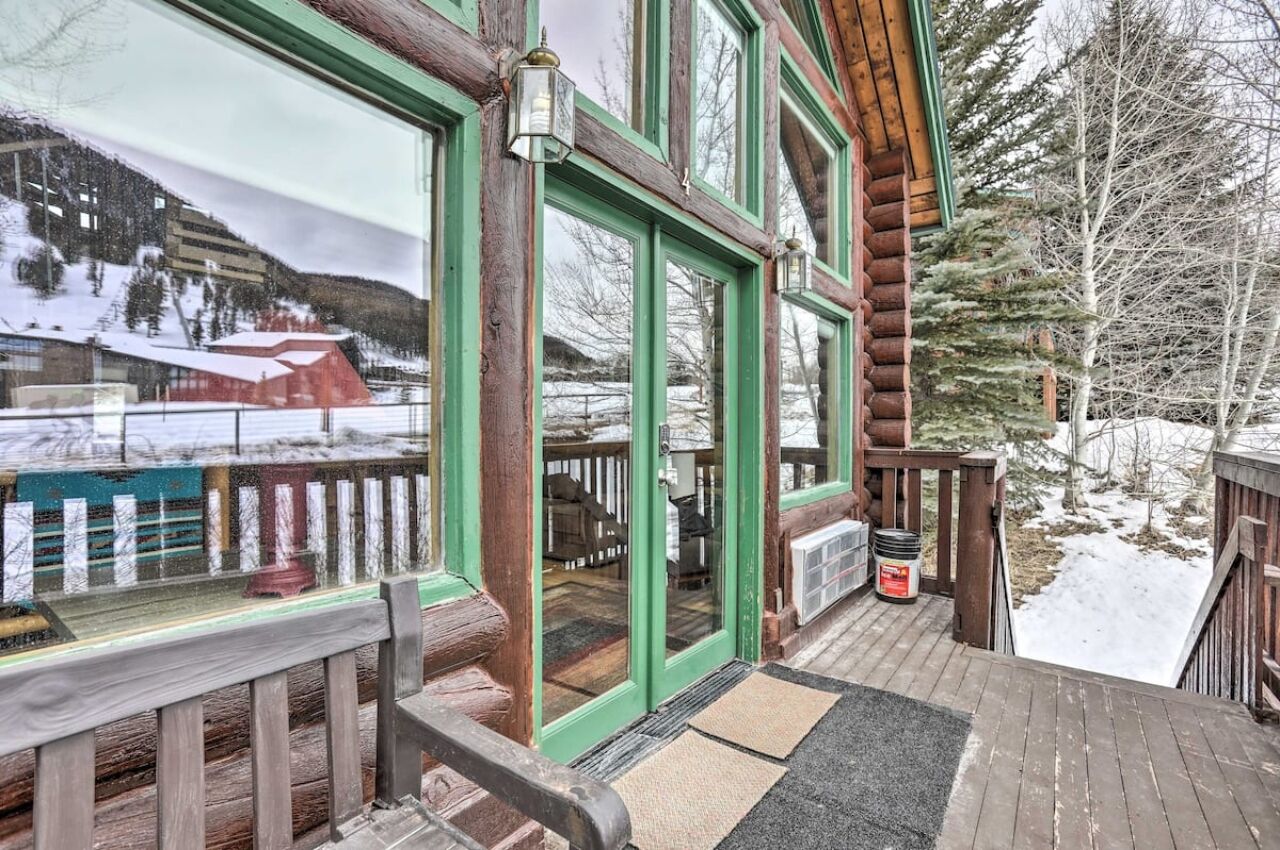 Here is a mountain escape with perfect views that make for the ideal home base for a Yellowstone excursion. This two-bedroom, three-bath home has rustic features, and the interior has a spacious living room with large windows, a full kitchen, an outdoor space with a full front deck, and a back deck with a charcoal grill.
Seven guests, two bedrooms
Price: $322 per night
Cody, Wyoming Airbnb rentals near Yellowstone National Park
Spacious ranch lodge on the outskirts of Cody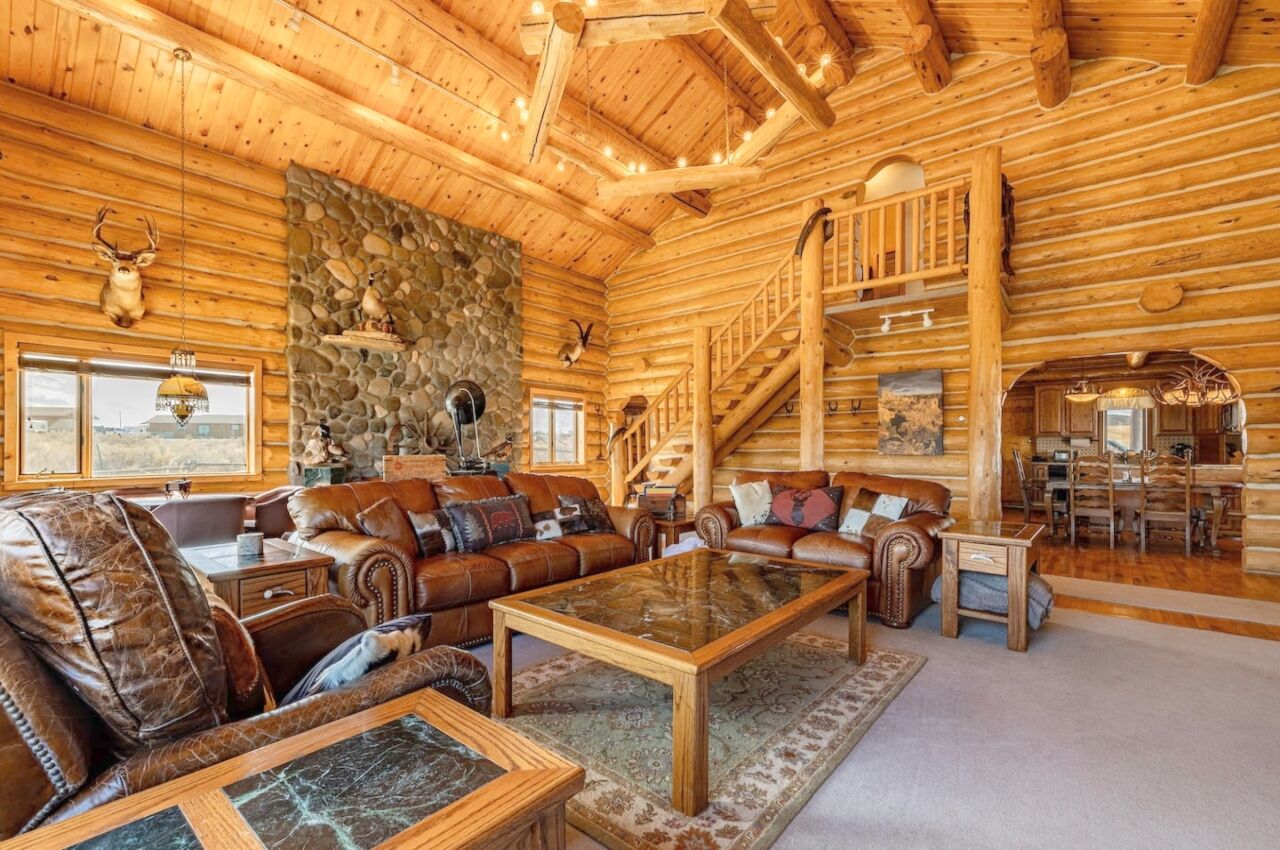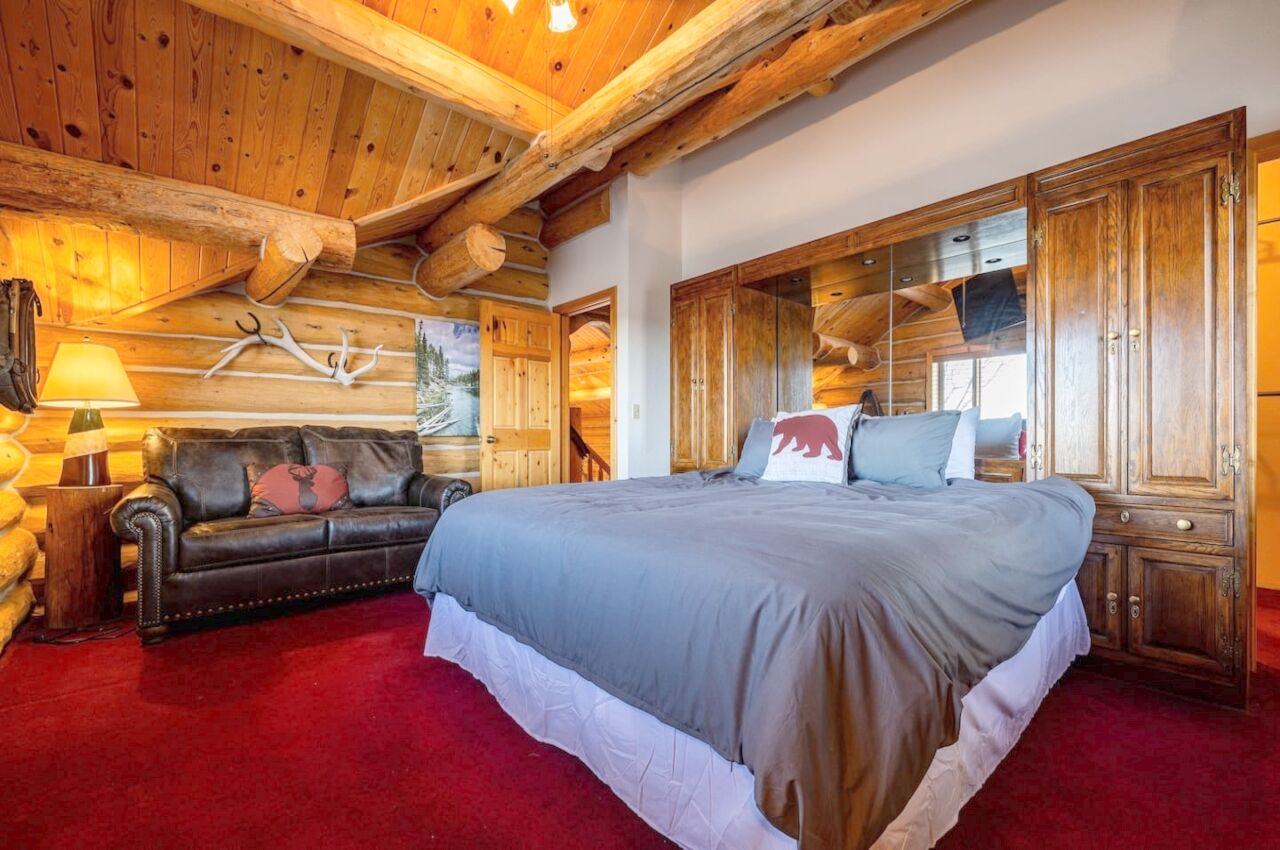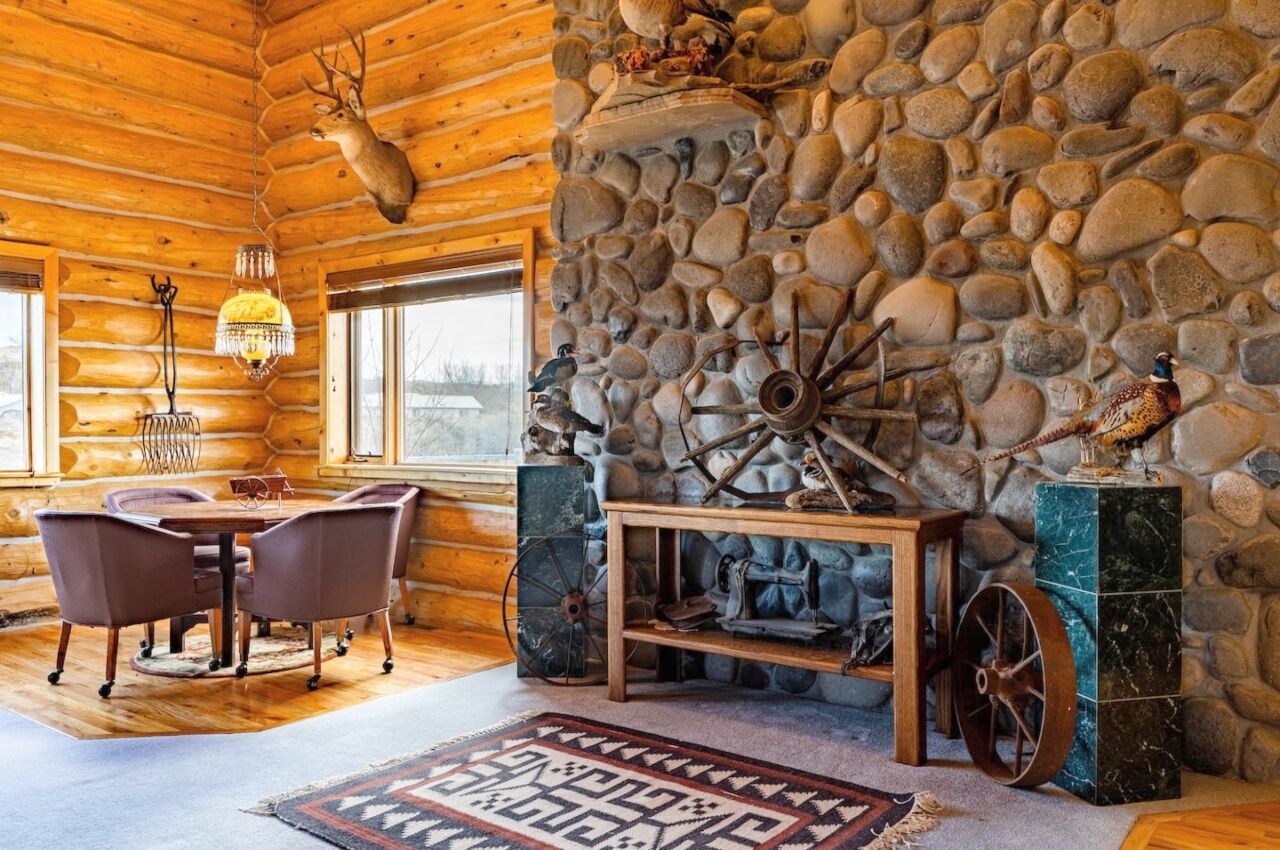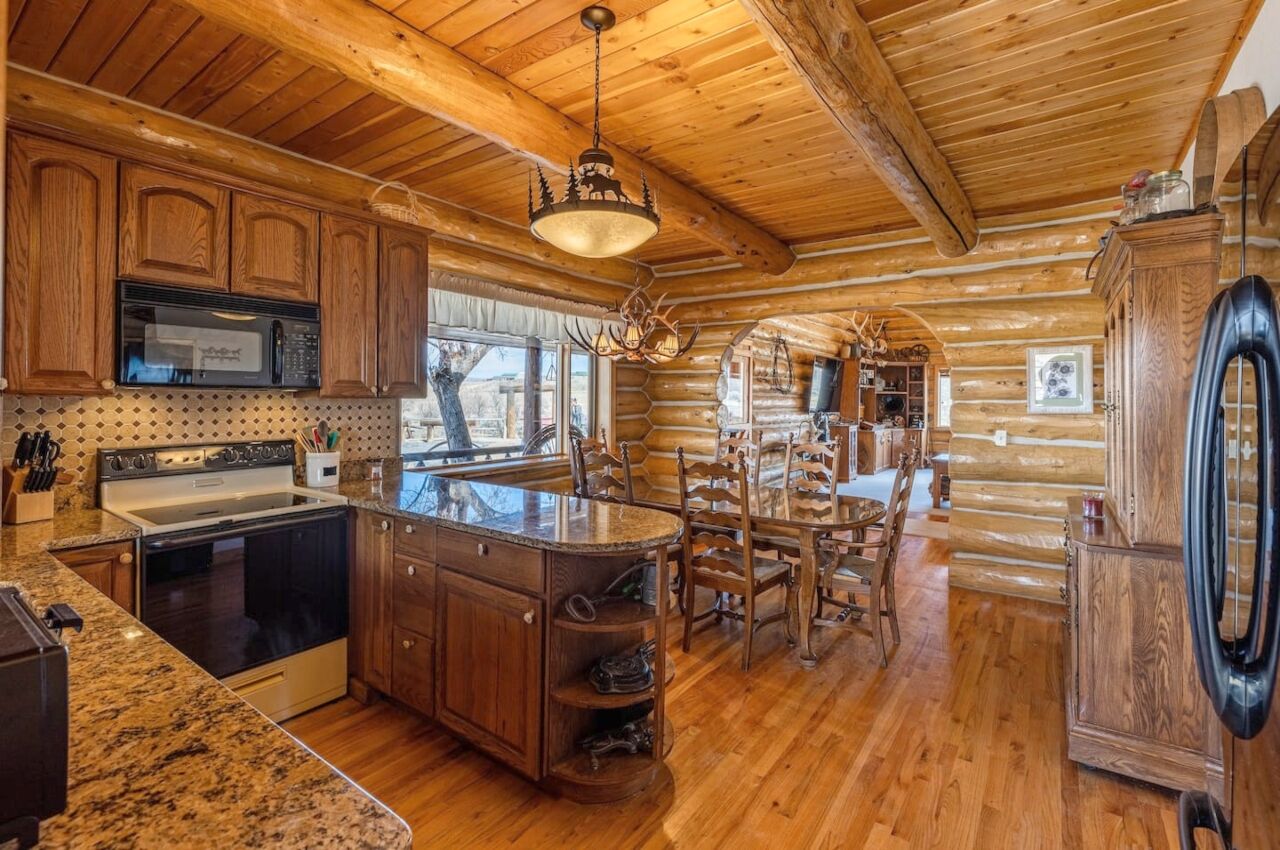 Just on the outskirt of the historic city of Cody is this stunning serene lodge that is just five minutes from town. Enjoy this 2,112-square-foot lodge with Wyoming-made log walls, a spacious living room with views of the mountains and rustic interior, and an open, fully equipped kitchen and dining area. Guests can also explore the property and visit the ranch animals along with the privately-owned covered bridge with a large pod and island to enjoy the beautiful views and other native wildlife.
Seven guests, three bedrooms
Price: $243 per night
Quaint and inviting cabin perfect for solo travelers or couples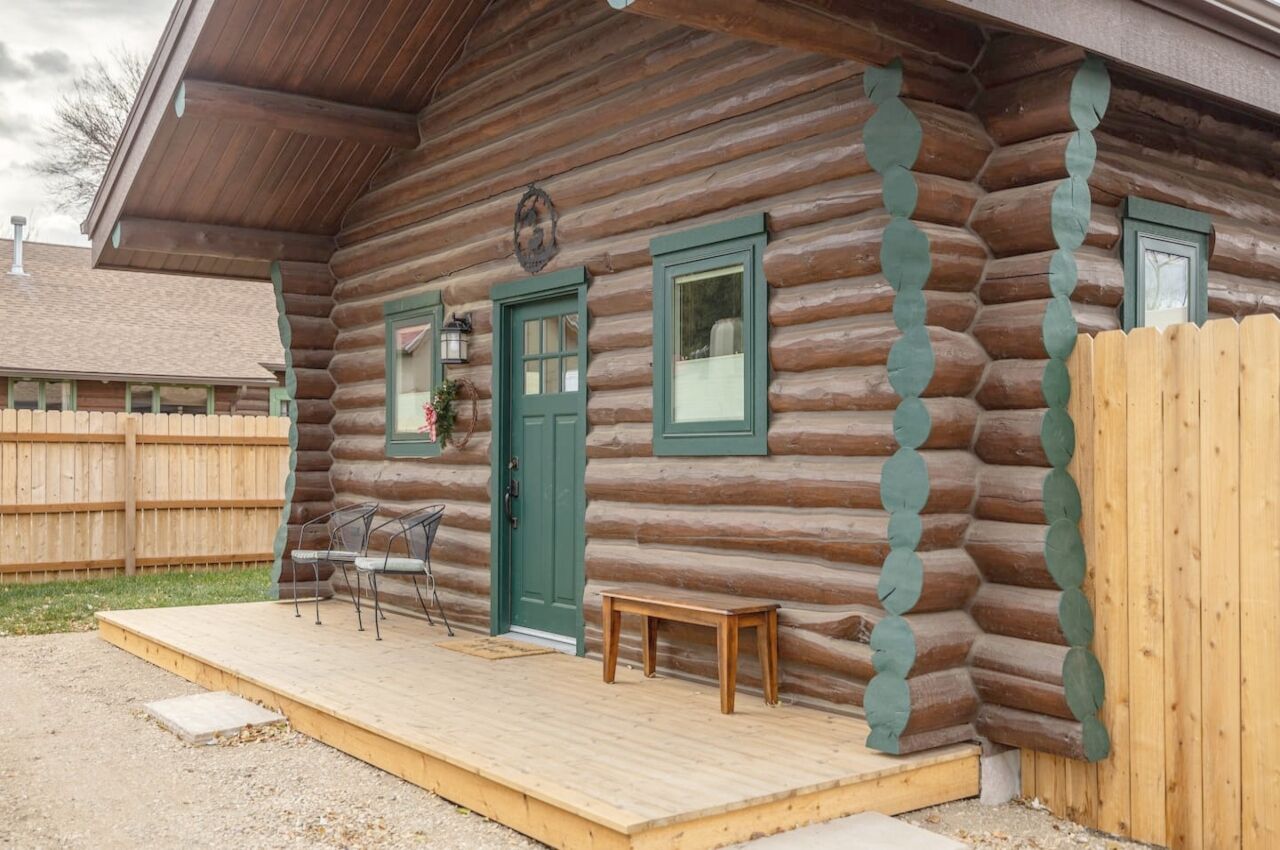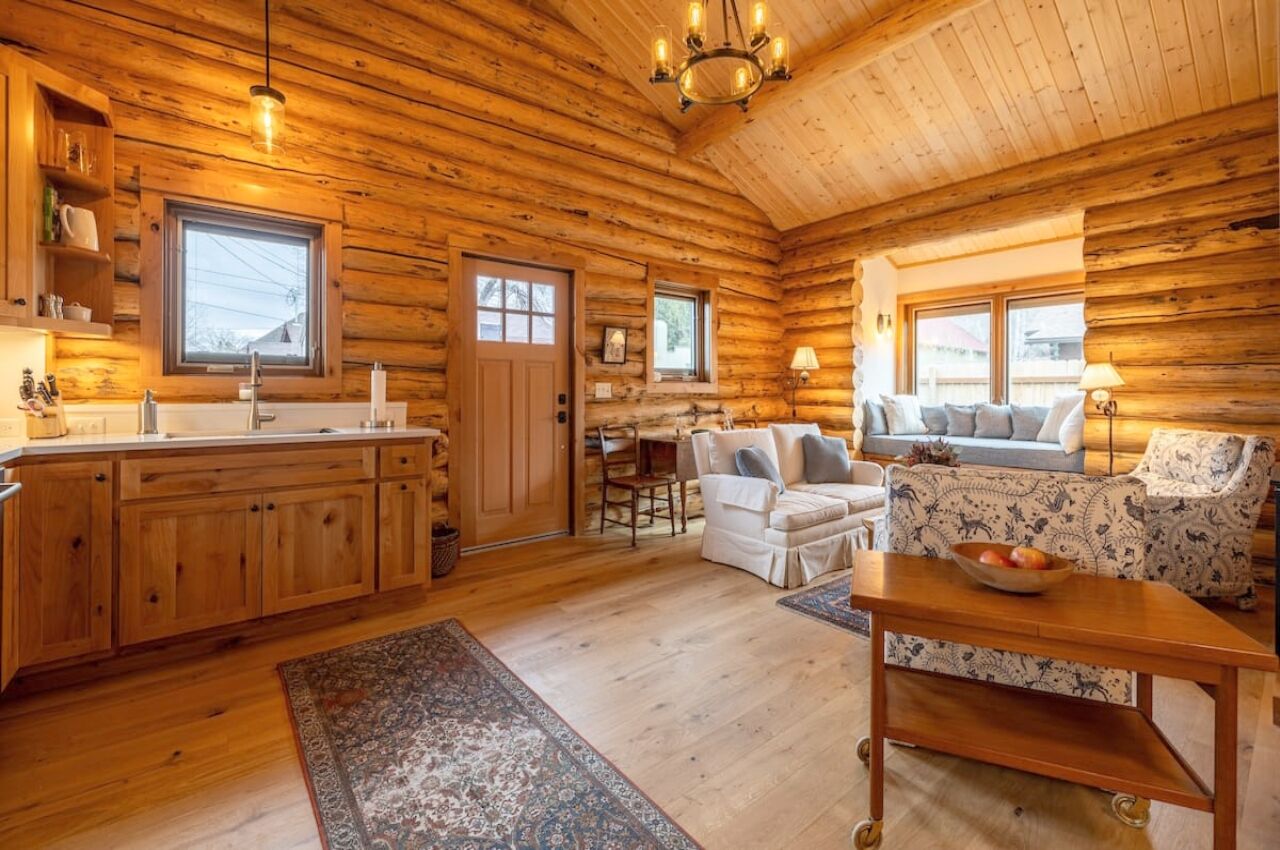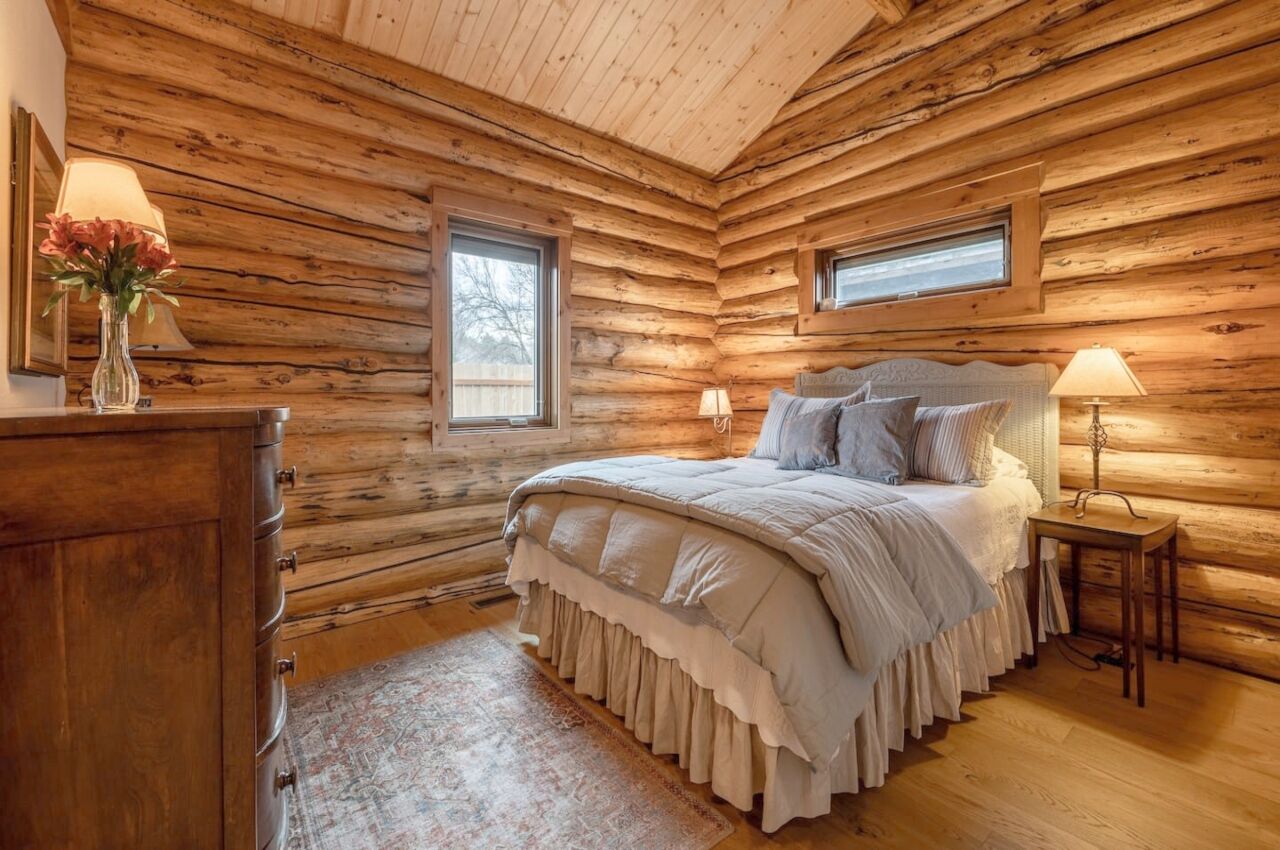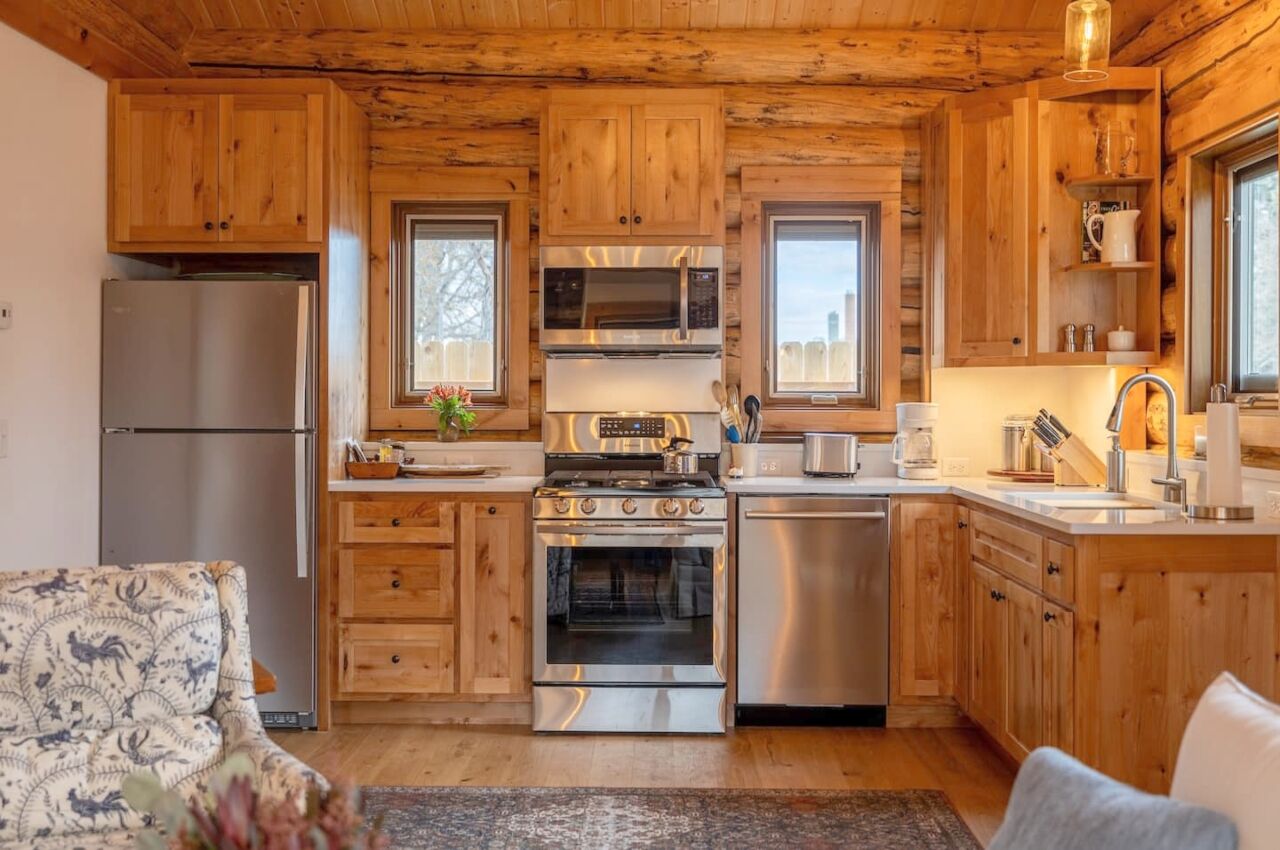 Come out and enjoy one of east Yellowstone's best cabins for solo travelers or couples on your next national park gateway. This charming cottage has one bedroom with a full-sized queen bed, a full bathroom, and a fully equipped kitchen. The comfortable seating area has a fireplace with a custom window seat.
Two guests, one bedroom
Price: $200 per night
Contemporary home with 360 views of the mountains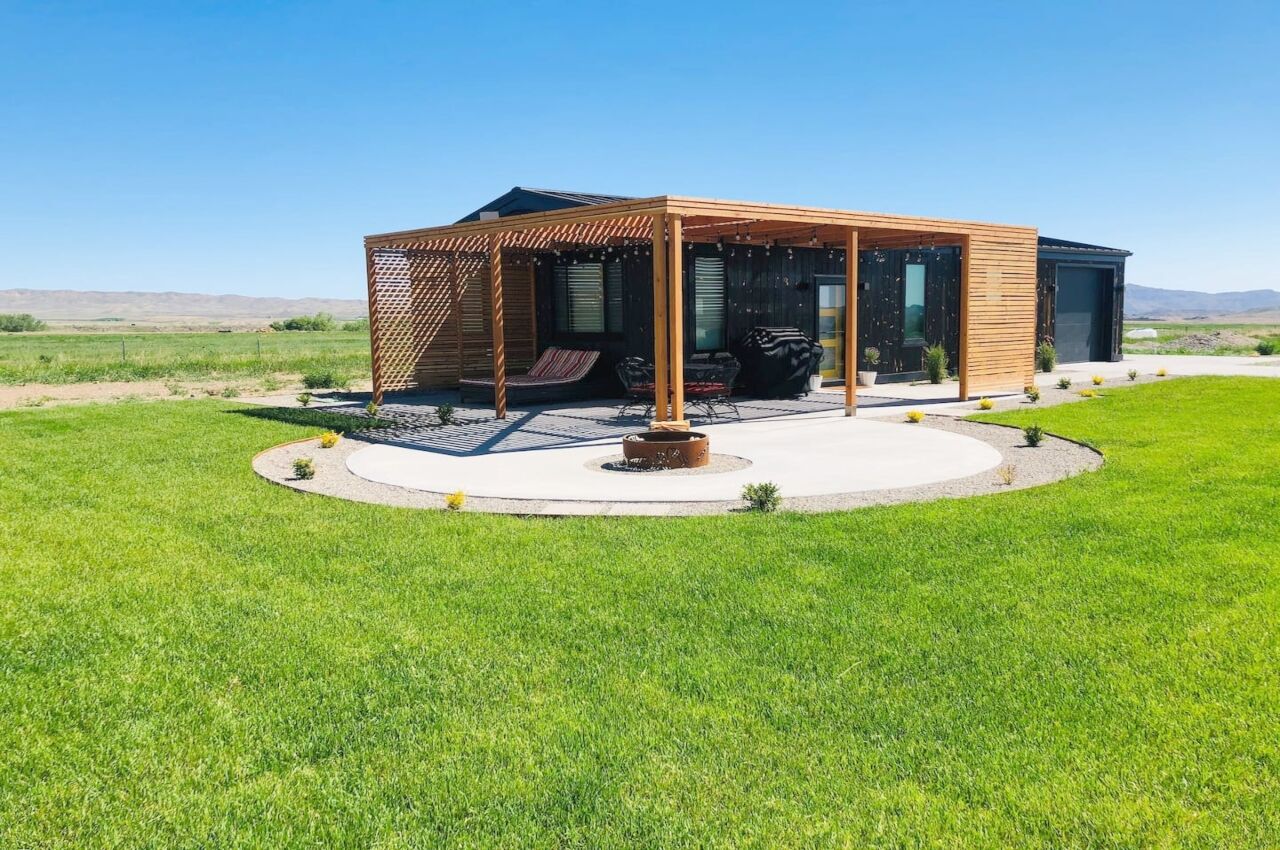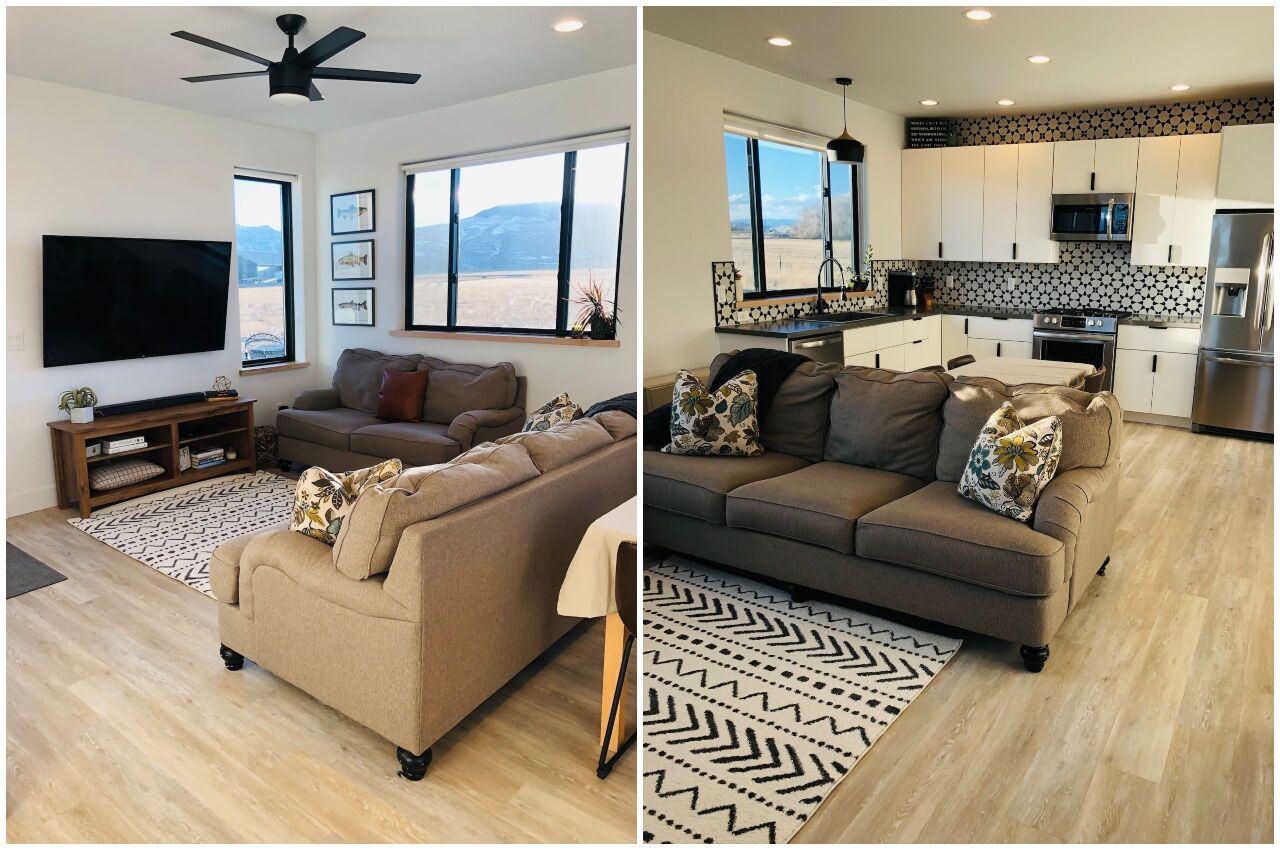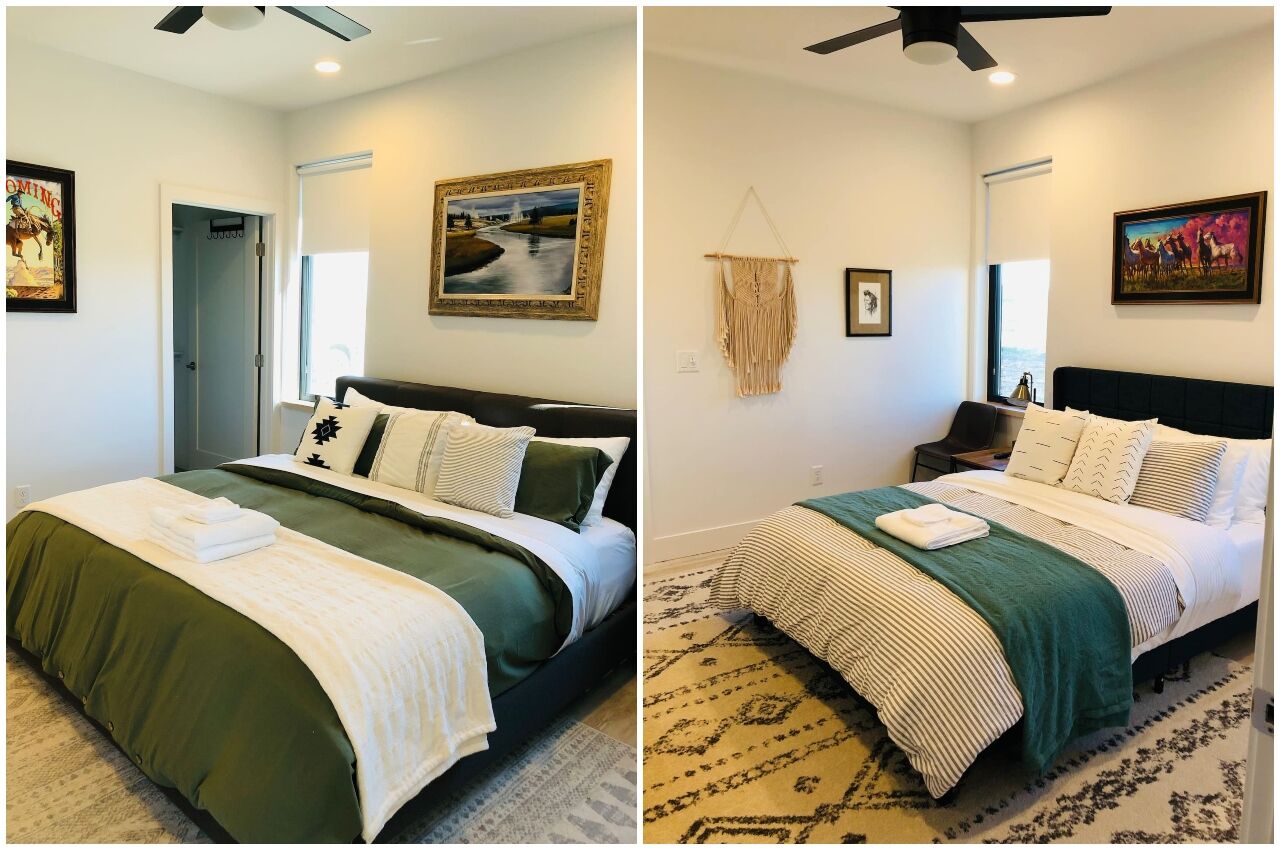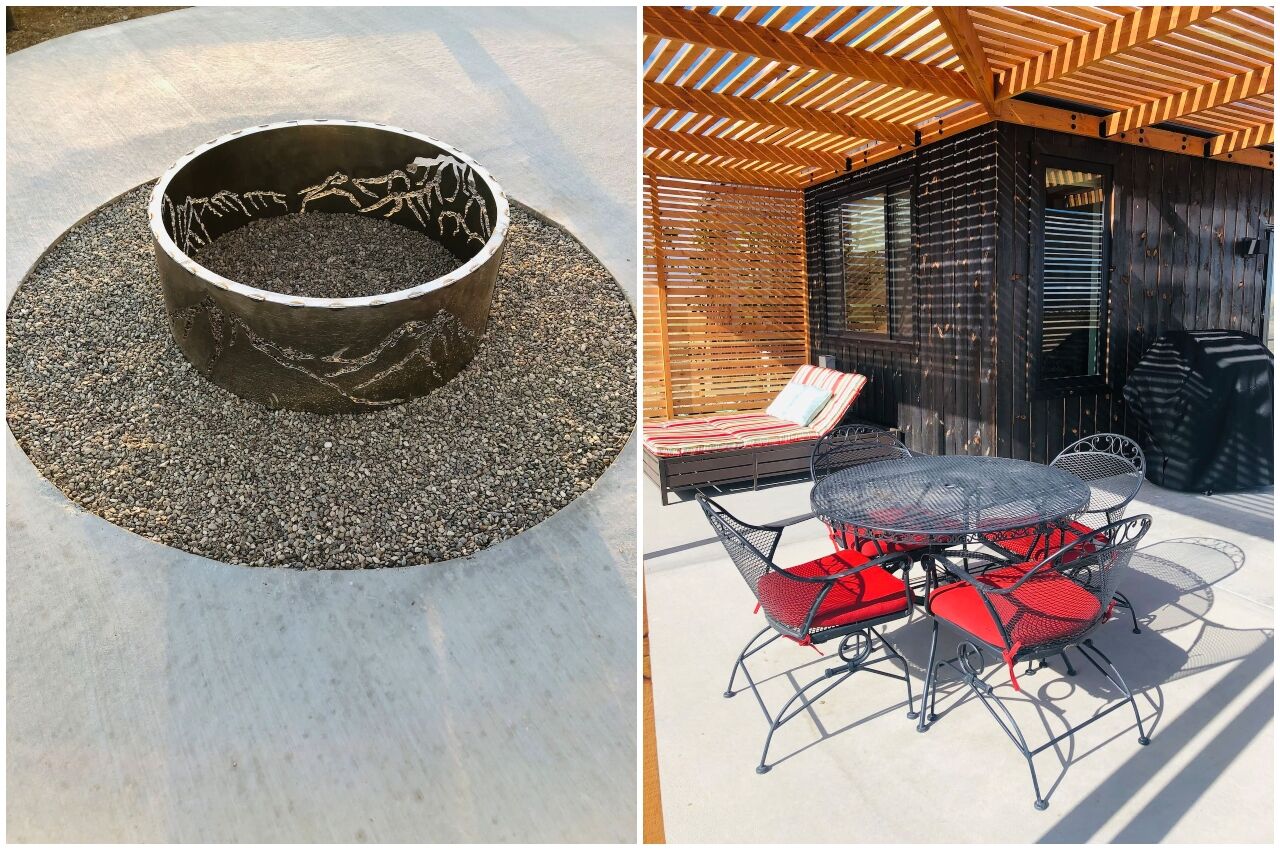 This newly built, futuristic home located on 11 acres is everything you could want and more for your Yellowstone vacation. This contemporary home gives guests a mixture of mid-century modern with a hint of a country feel. The home features an open floor plan with a living room and a spacious kitchen with a dining area. There are two bedrooms, an office, and an extended patio where guests can BBQ and sit next to the fire pit at night, look up at the beautiful night sky, and have 360-degree views of the mountains.
Four guests, two bedrooms
Price: $229 per night
What did you think of this story?