Book These Mardi Gras Airbnbs Near the Action
Mardi Gras 2022 begins Tuesday, March 1. Anyone and everyone looking for a wild time has come to the right place. But the big kicker of this New Orleans tradition is, "where are you going to stay?" Looking for a place that is going to put you right in the middle of everything — but with enough privacy to step away when you need a break — is key. These New Orleans Airbnbs near Mardi Gras fit the bill perfectly.
We hope you love the Mardi Gras Airbnbs we recommend! Just so you know, Matador may collect a small commission from the links on this page if you decide to book a stay. Listed prices are accurate as of the time of publication.
1. Mardi Gras Mansion near St. Charles parade route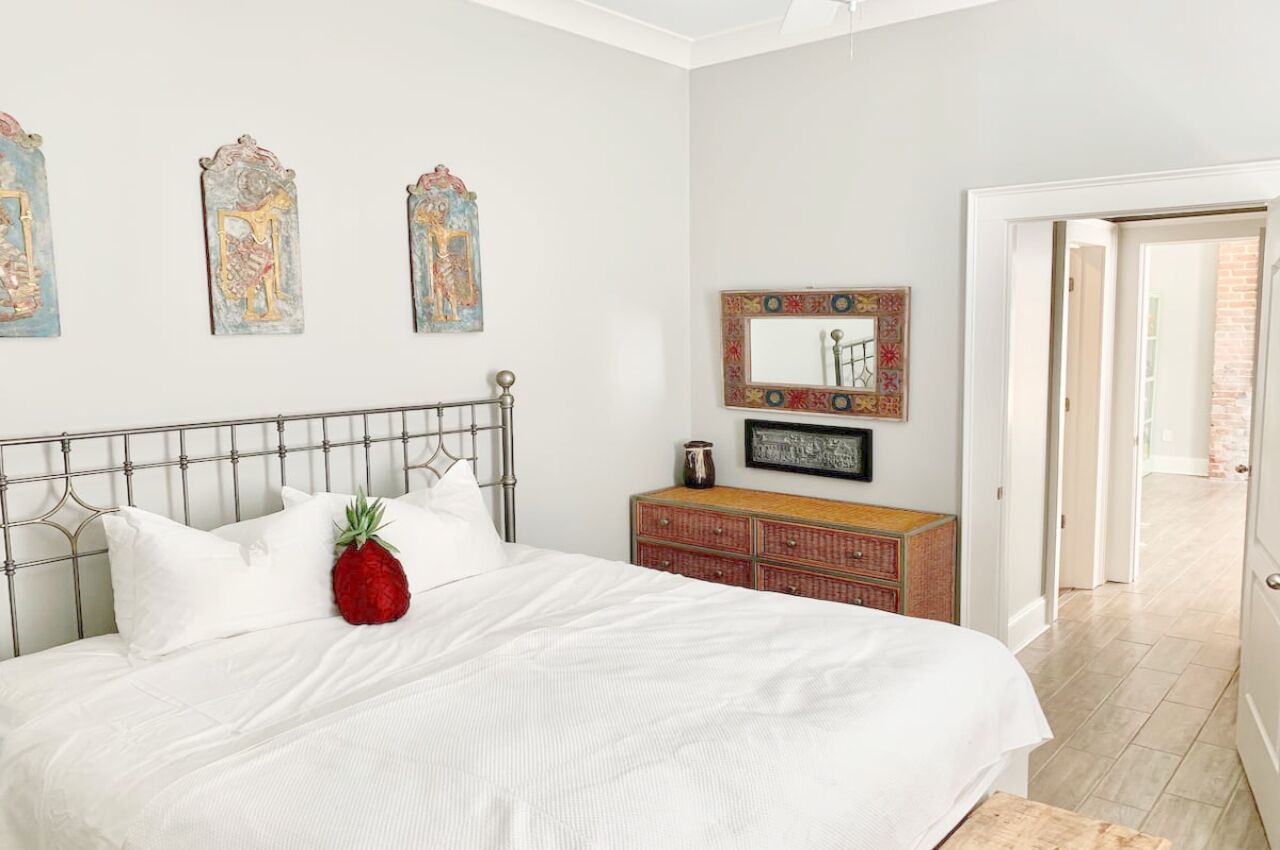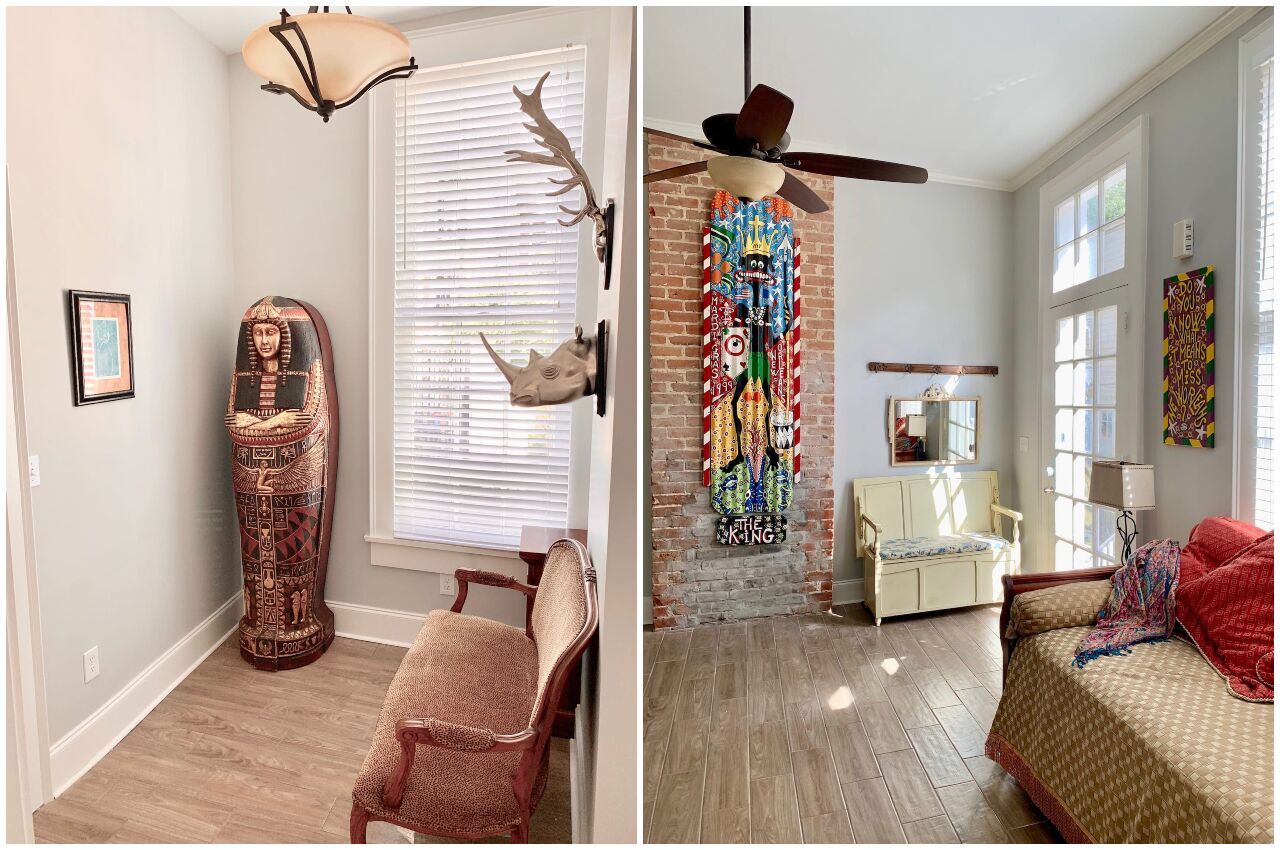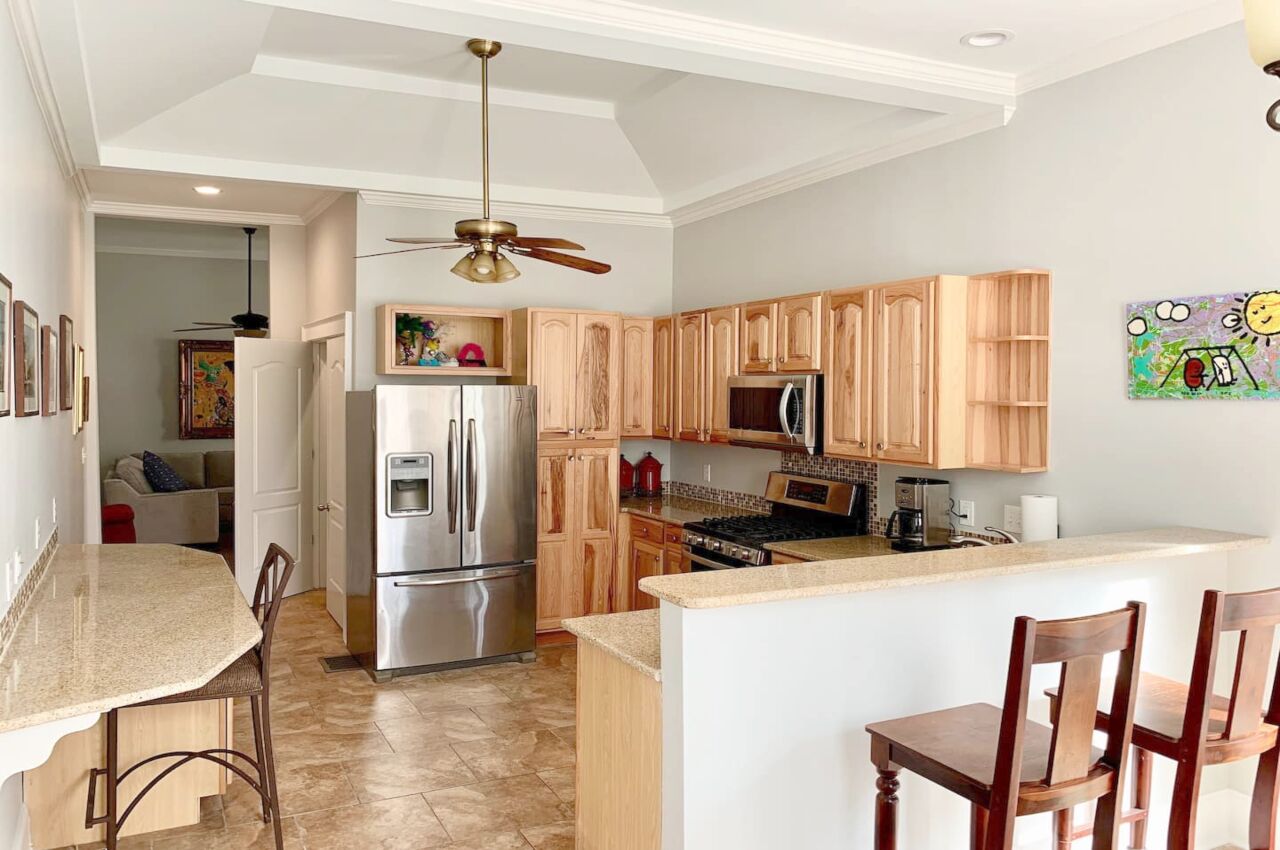 Welcome to the Mardi Gras Mansion. Just a few feet away from the infamous St. Charles parade route, guests will surely be right in the action at this home. The home is spacious and has a private side entrance and a porch on which to sit and pregame, people watch, and have a cup of coffee in the mornings. The two-bedroom cottage was recently renovated with a fully equipped kitchen, two bedrooms, and a living room area. Mardi Gras Mansion is within walking distance of many local attractions and restaurants.
Four guests, two bedrooms
Price: $275 per night
2. Historic 1898 home with new classic New Orleans aesthetic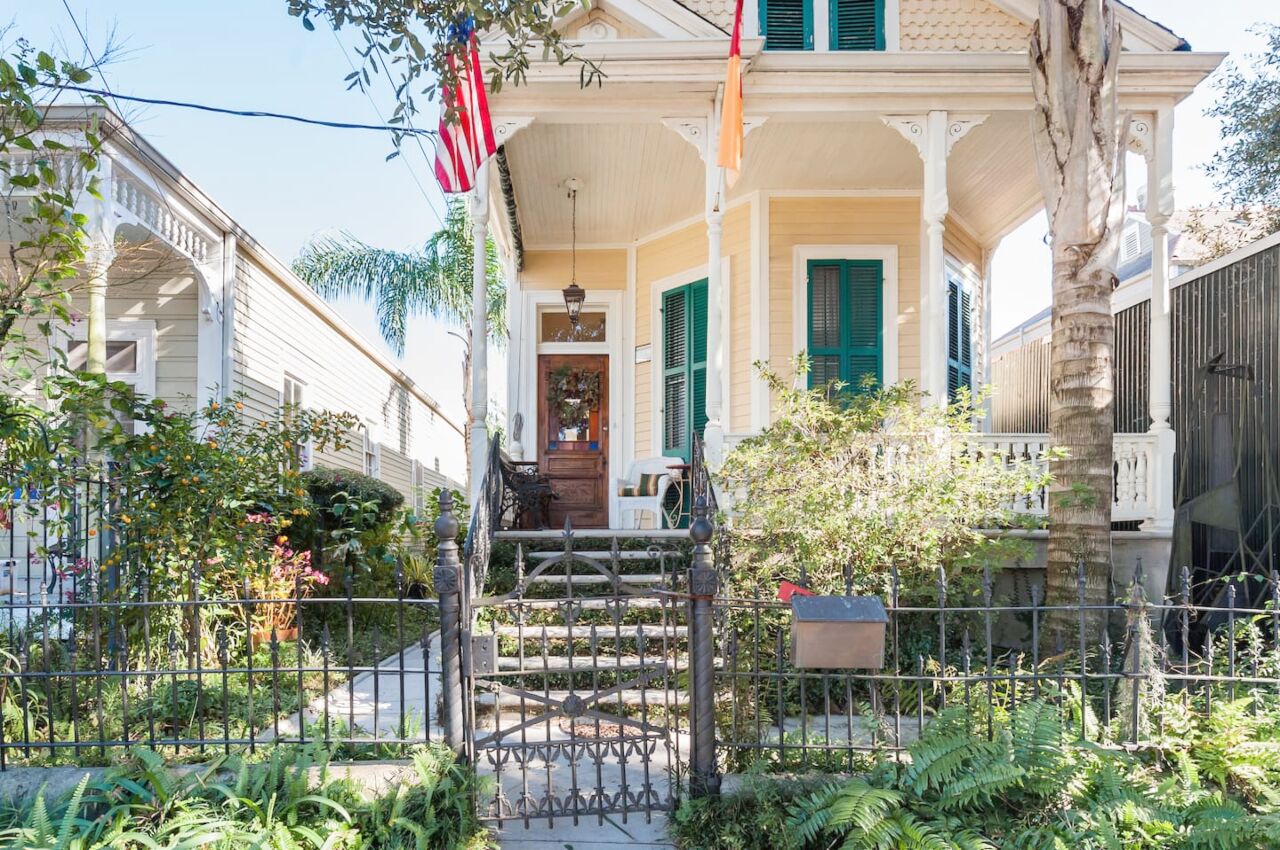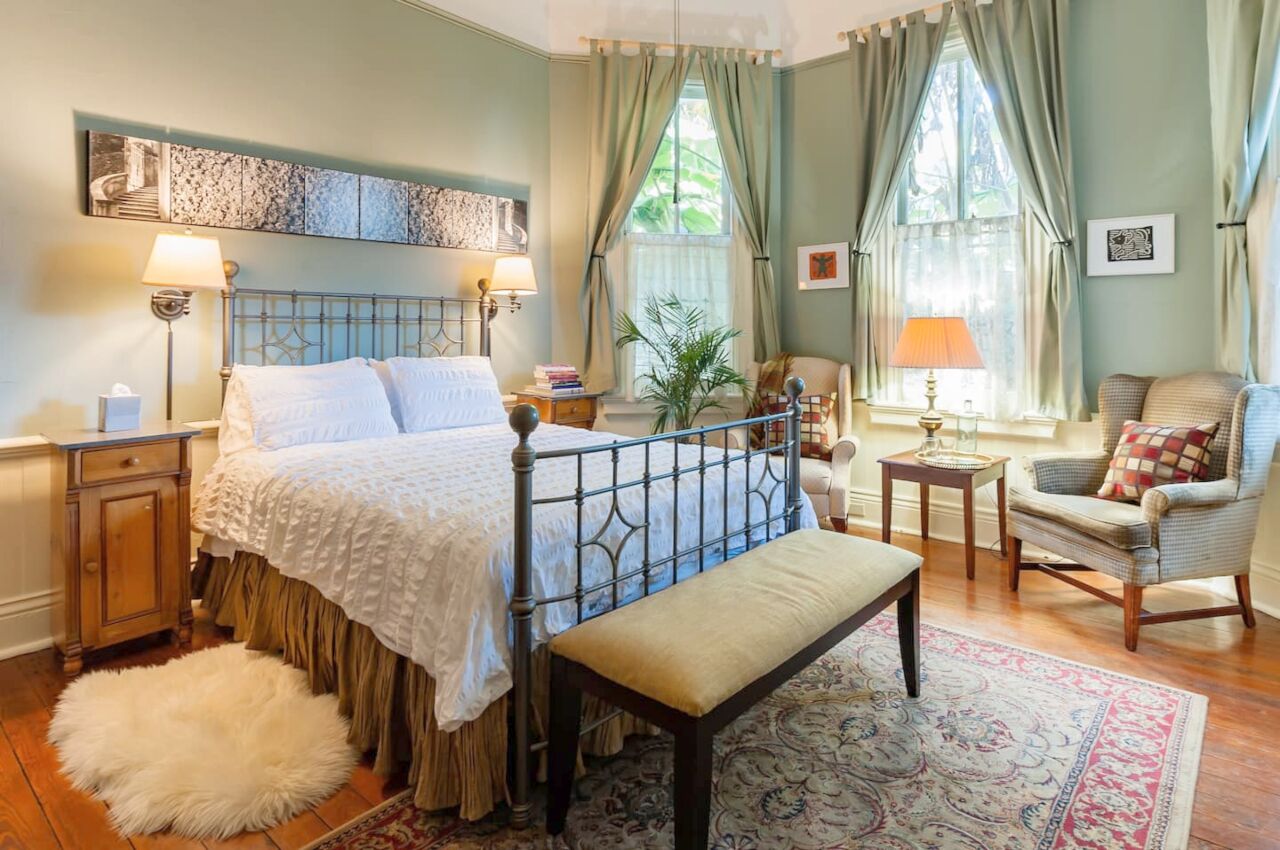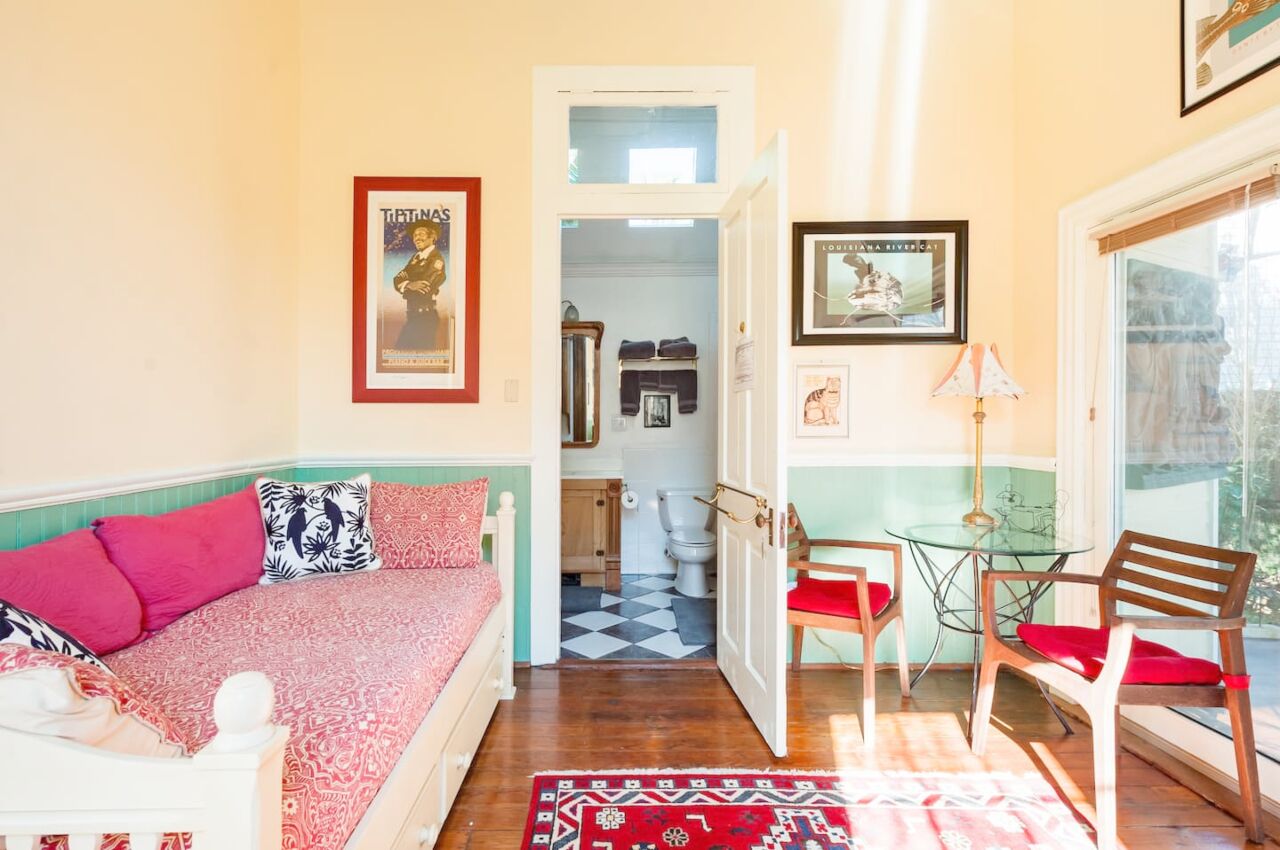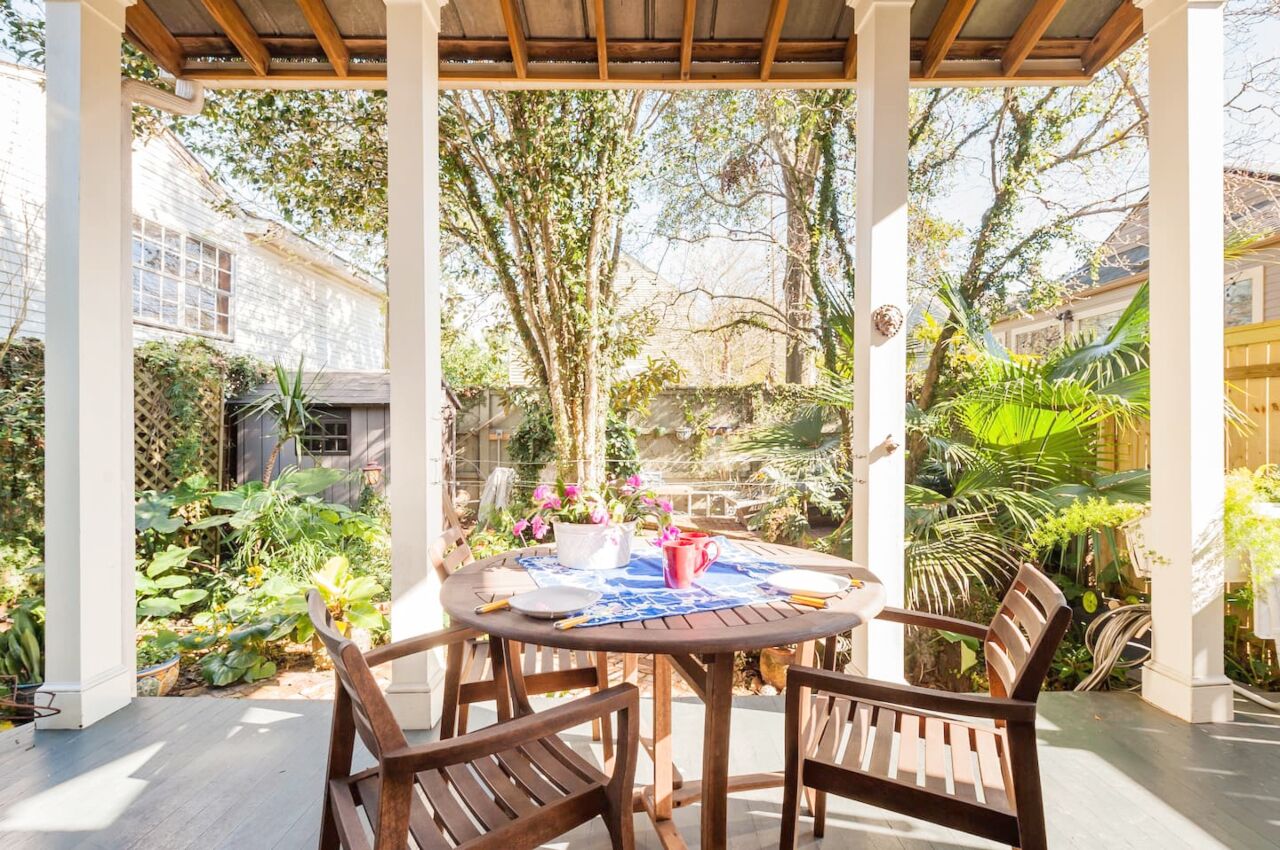 This historic 1898 recently renovated home was remolded with a contemporary New Orleans feel. The home features 12' ceilings, a private entry, and a private back porch with a beautiful tropical garden view. Guests can walk or bike to Audubon Park and Zoo or browse local boutiques, antique shops, or restaurants.
Four guests, two bedrooms
Price: $145 per night
3. Classic shotgun style home in Mid-City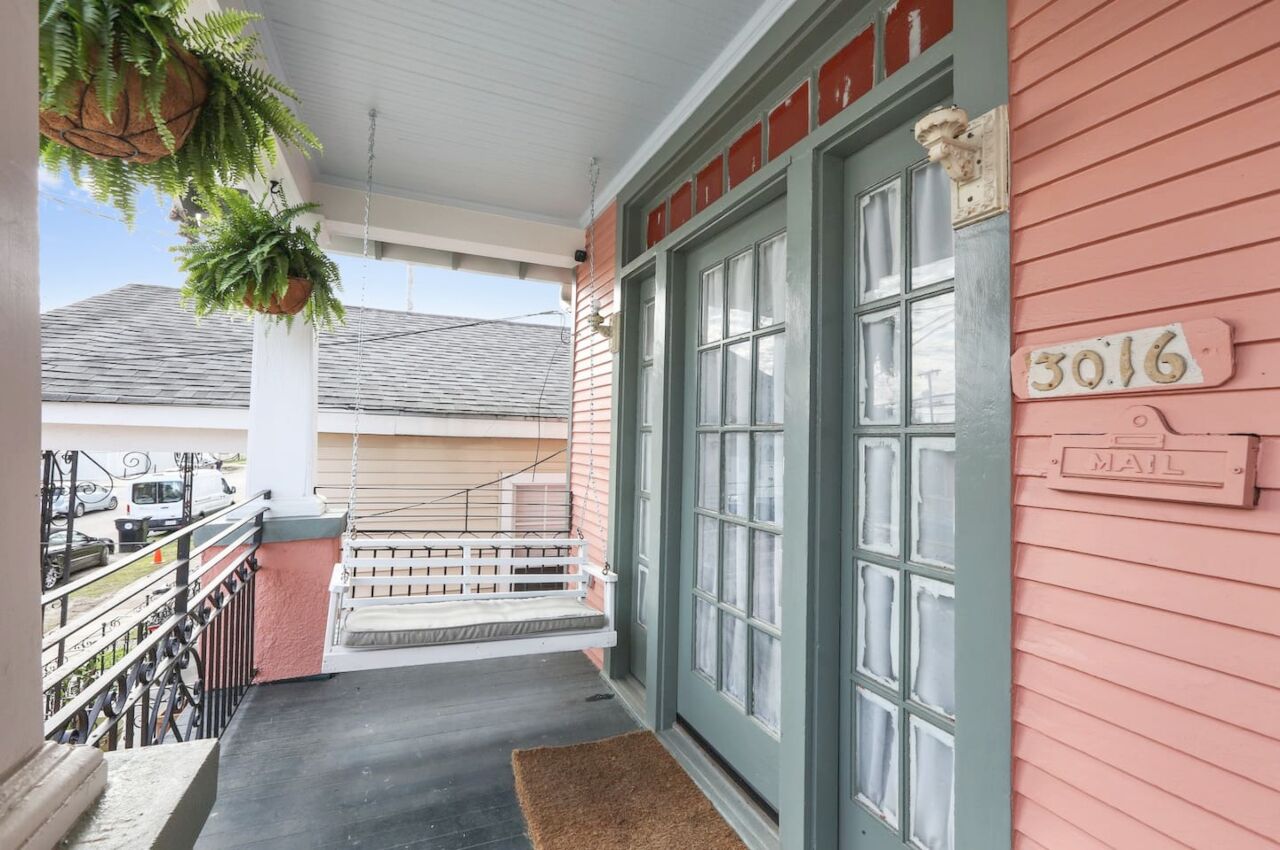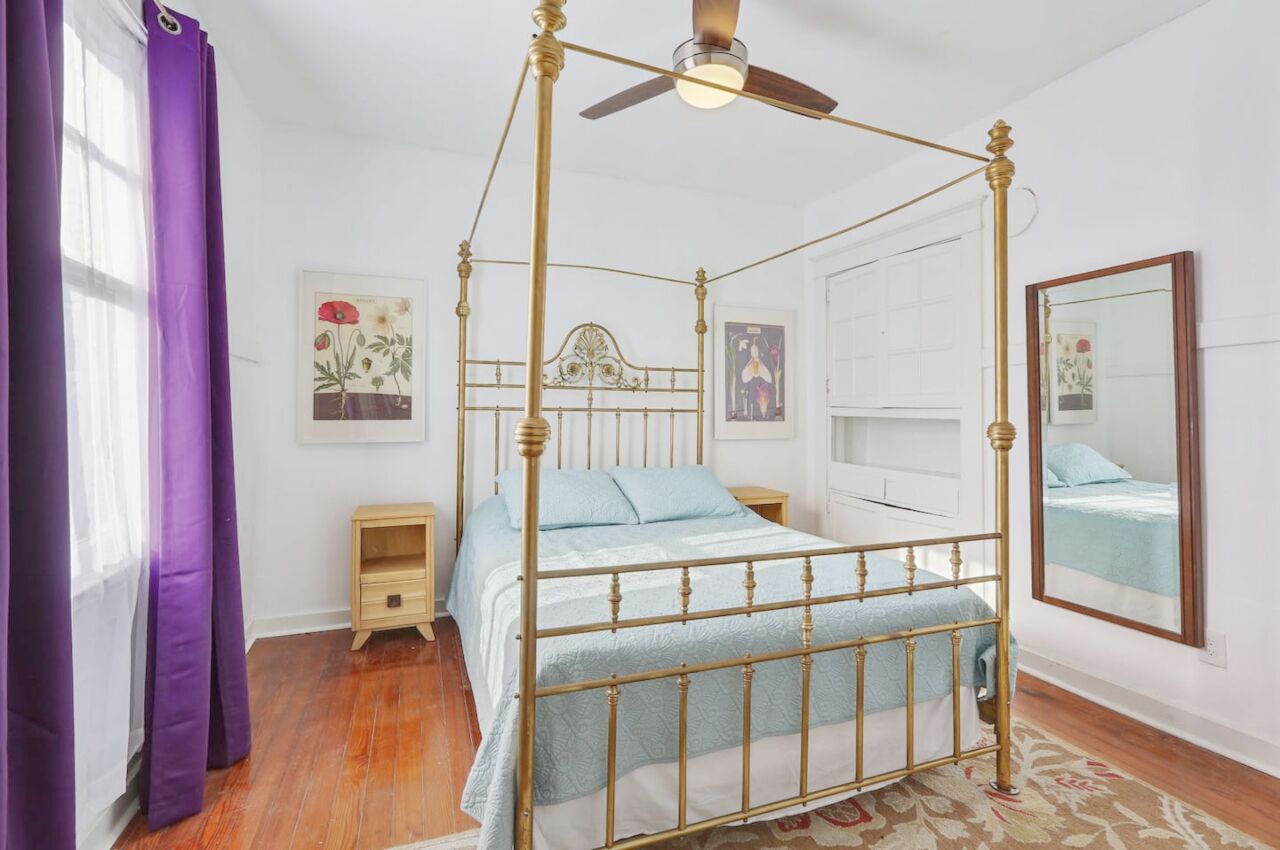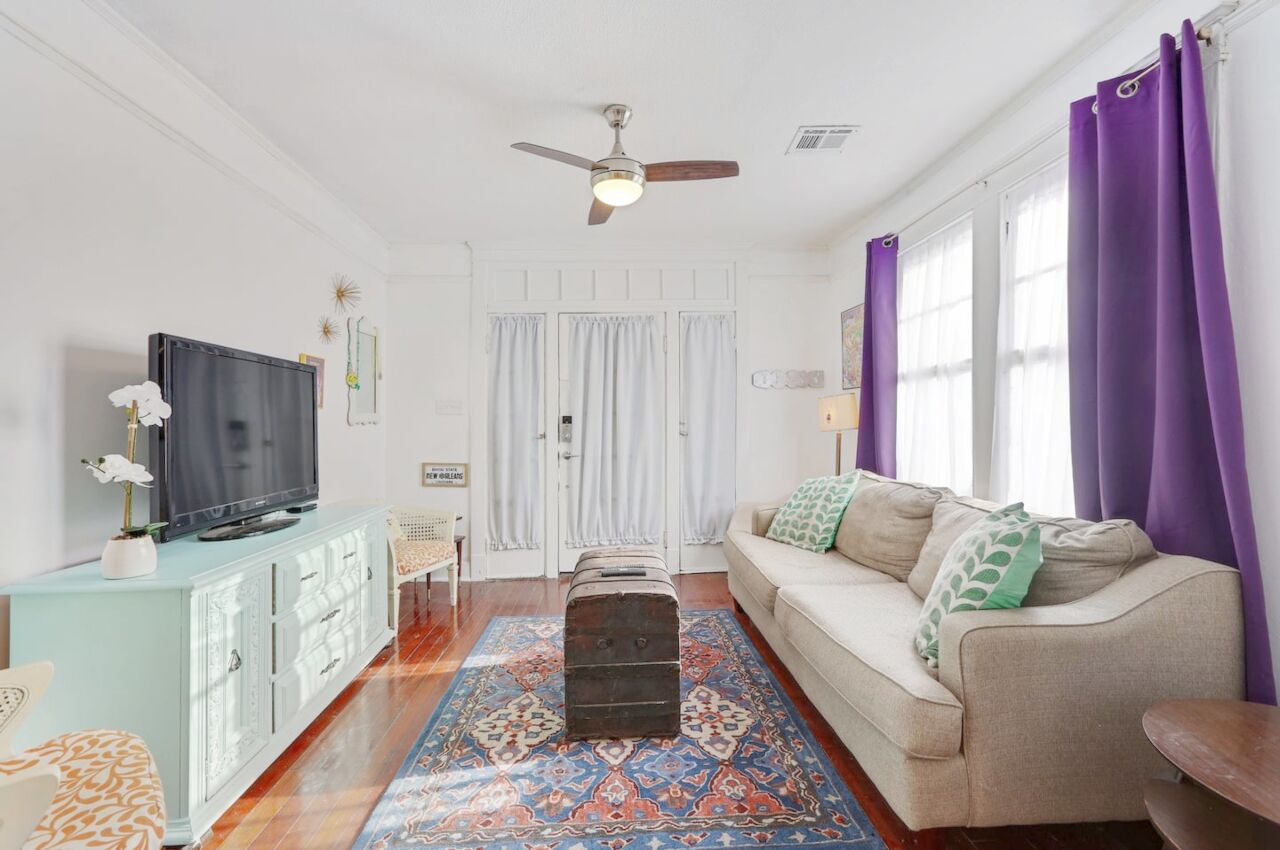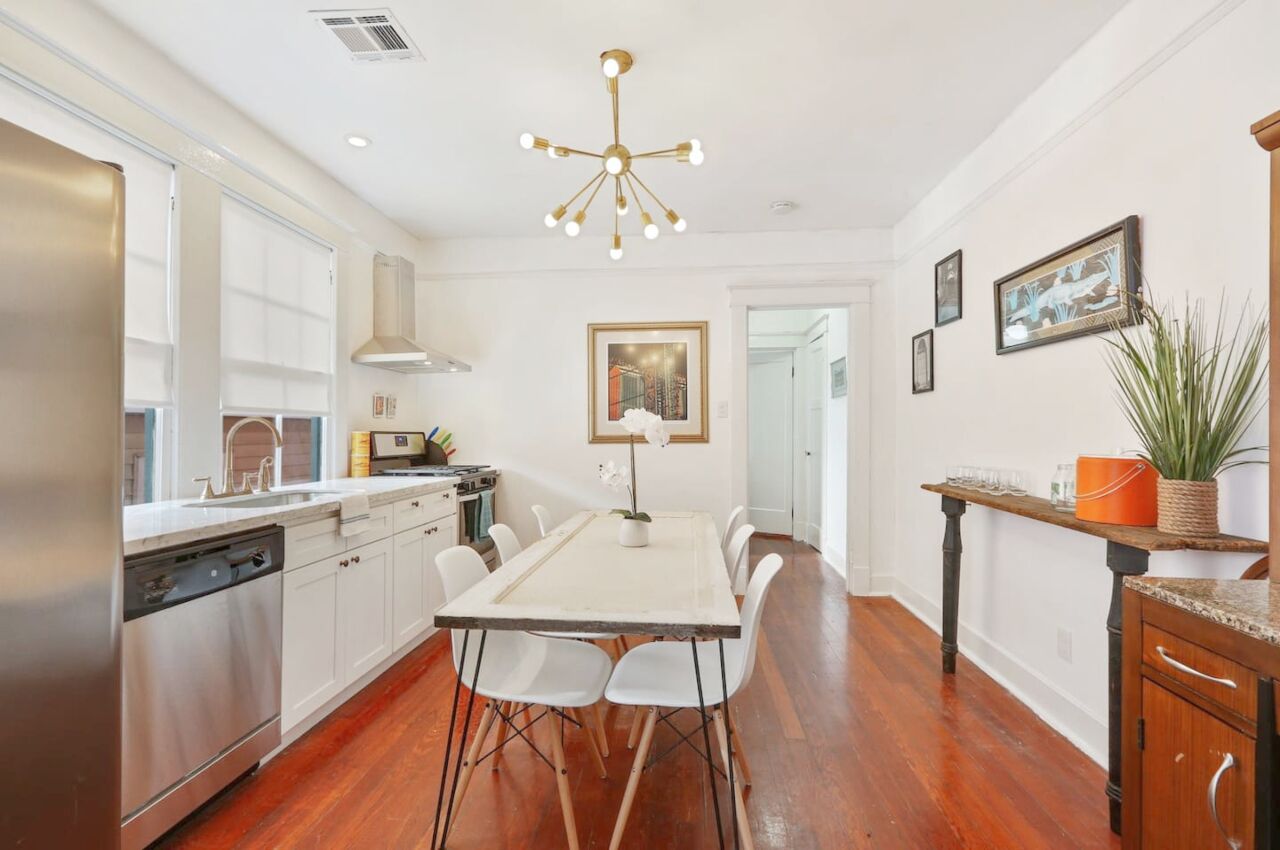 This classic New Orleans Shotgun-style house was built circa 1940 and renovated in 2018. The Mardi Gras Airbnb is situated in a quiet neighborhood and has a front porch swing where guests can sit and enjoy the cool New Orleans spring weather or a morning cup of coffee. Guests can also walk, bike, or catch a streetcar around the city, including to the Mardi Gras festivities.
Six guests, two bedrooms
Price: $85 per night
4. Mardi Gras-themed cottage in Uptown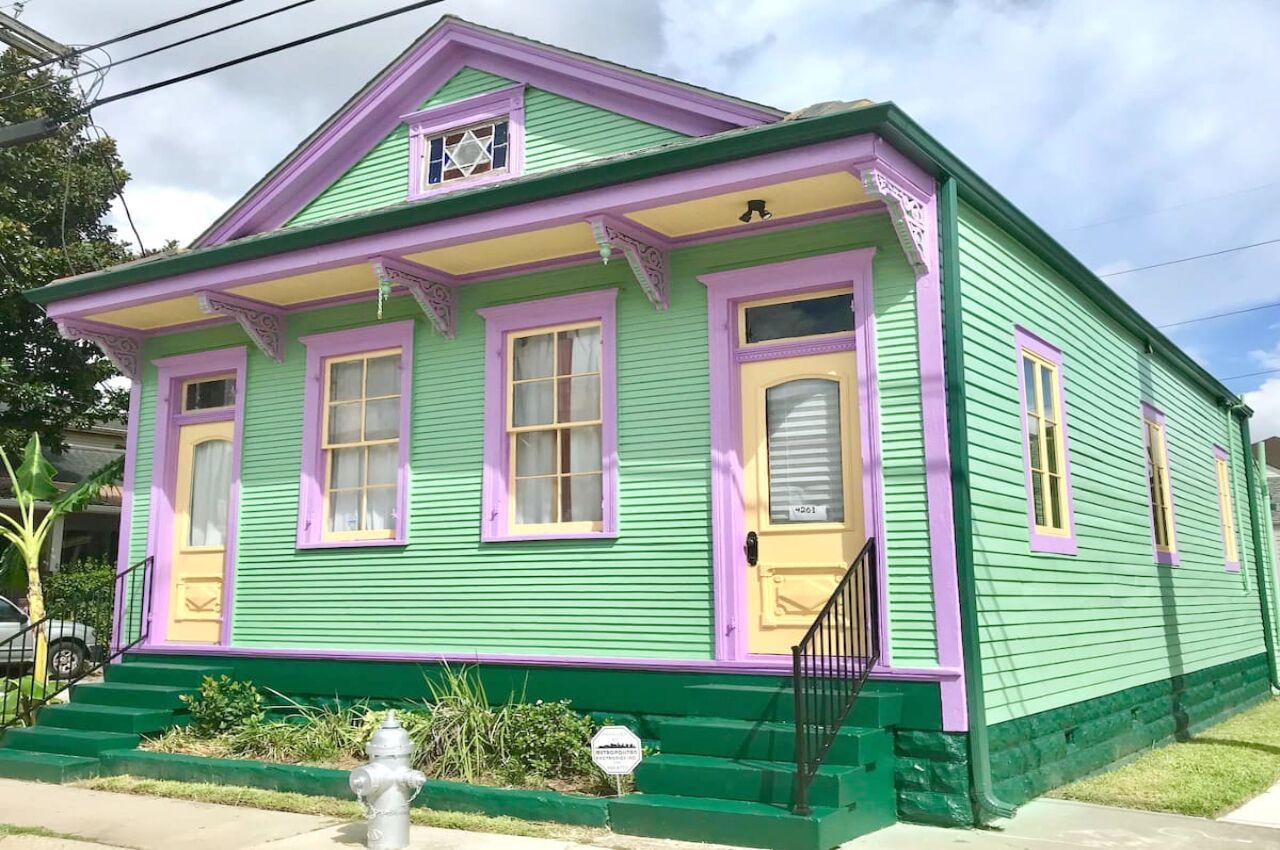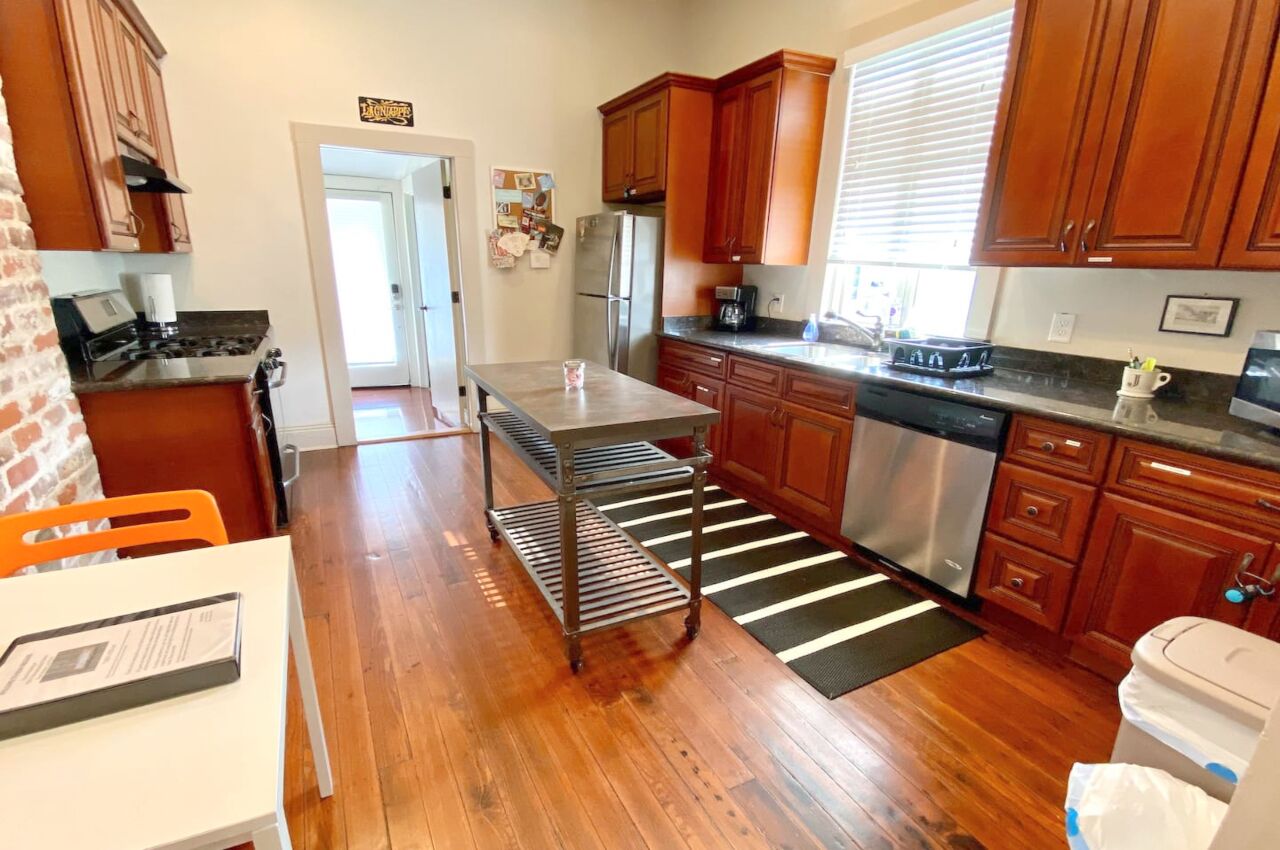 You'll definitely get into the Mardi Gras spirit just by looking at this three-bedroom home. The three-bedroom home is located in Uptown and is an excellent base for exploring New Orleans. The house is packed with many amenities like WiFi, a monitored security system, a fully equipped kitchen, and more. The home is just two blocks from the start of many Mardi Gras parades, two blocks to Tipitina's, and four blocks from Magazine Stree with many pubs and restaurants.
Six guests, three bedrooms
Price: $185 per night
5. Colorful New Orleans Airbnb residence inspired by Uptown Mardi Gras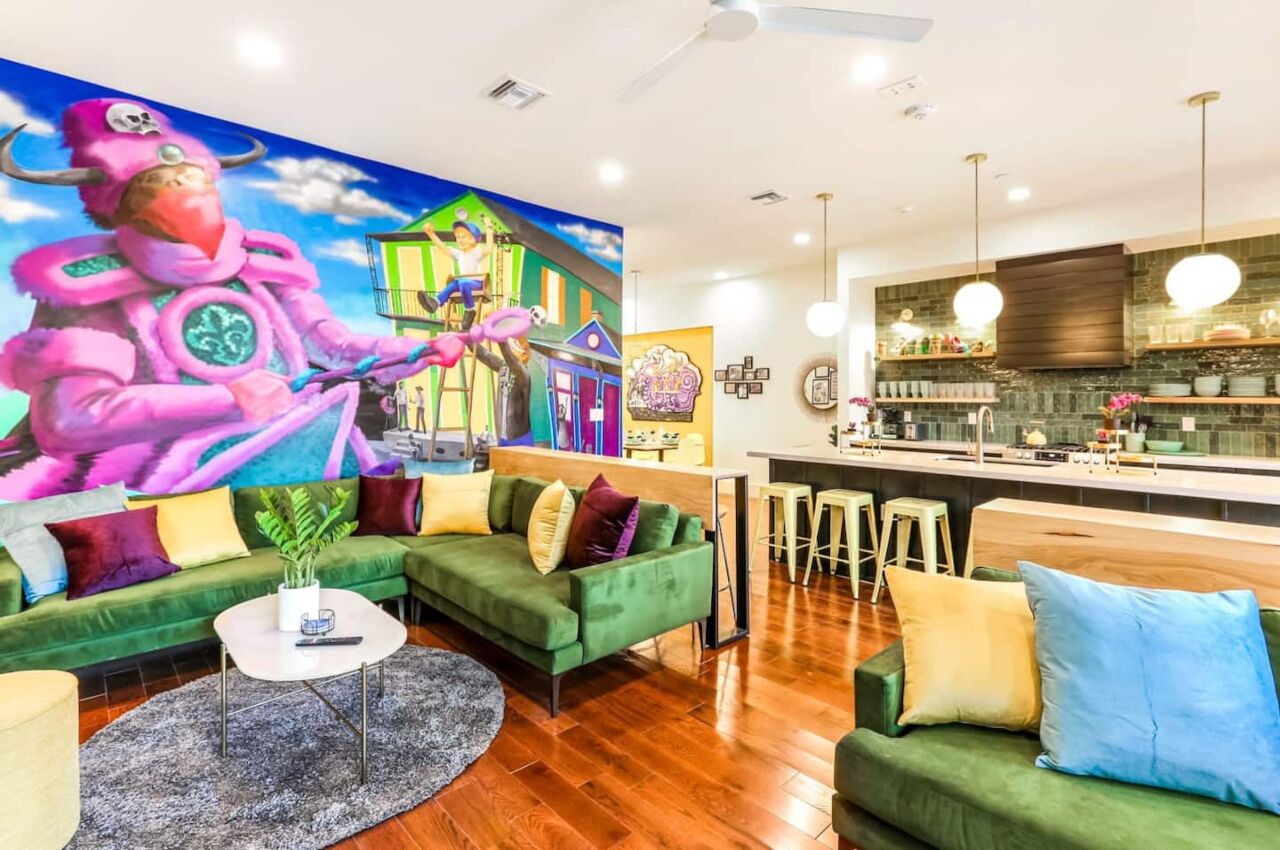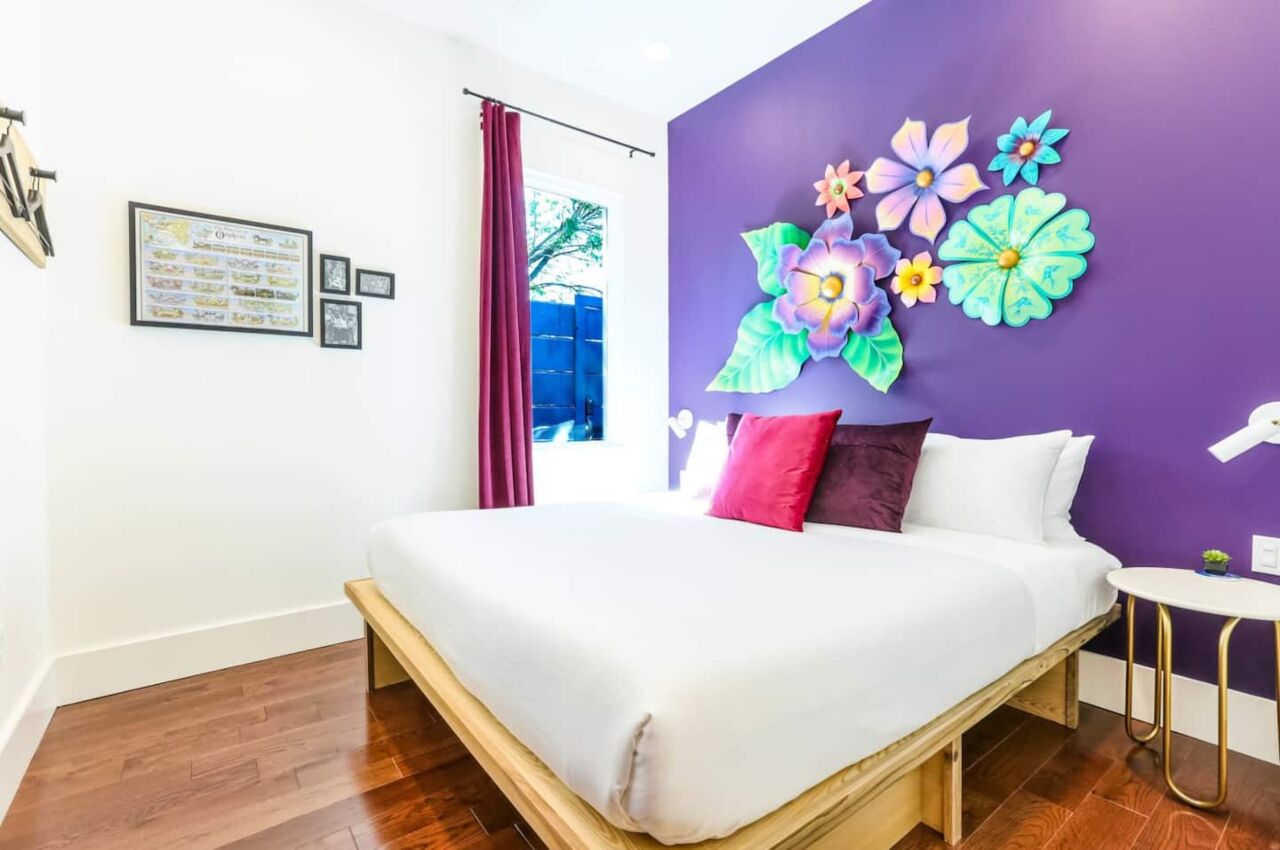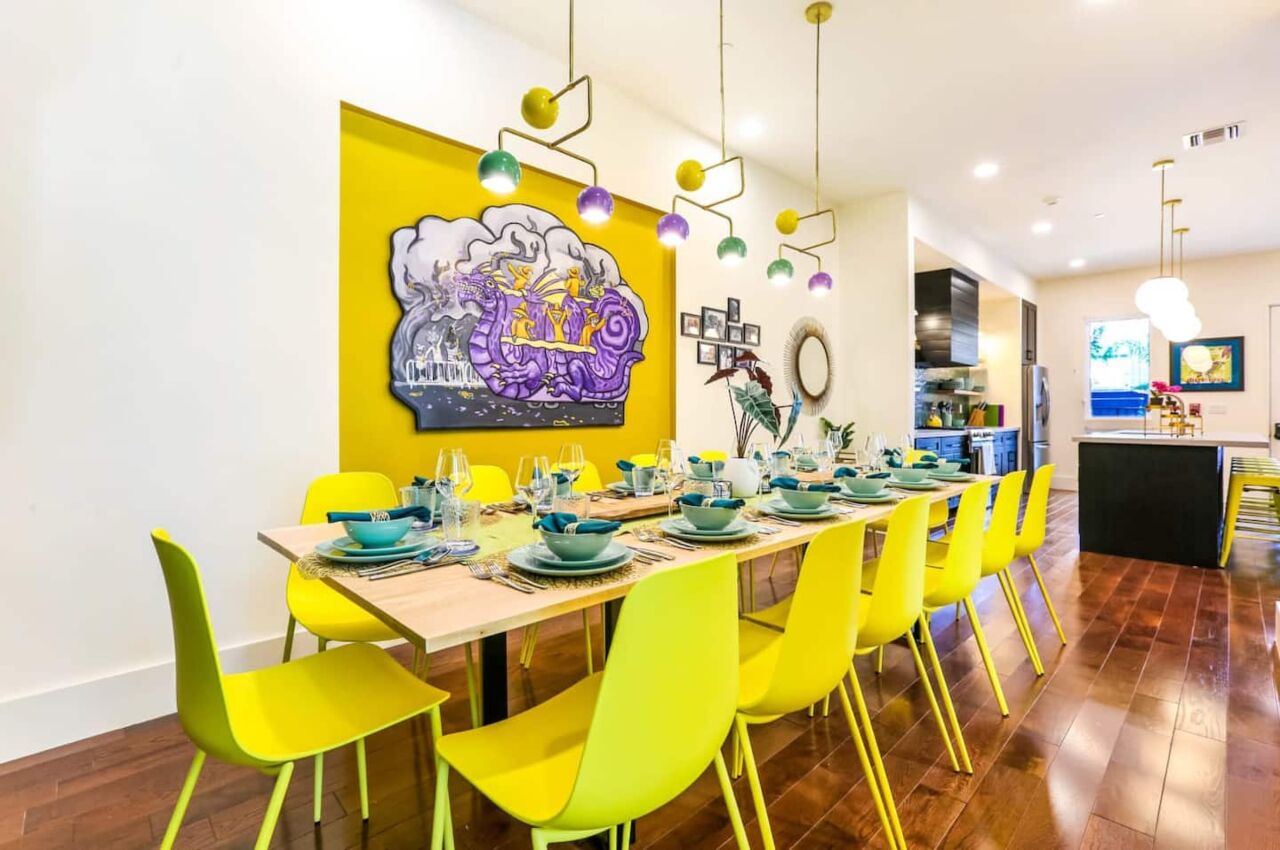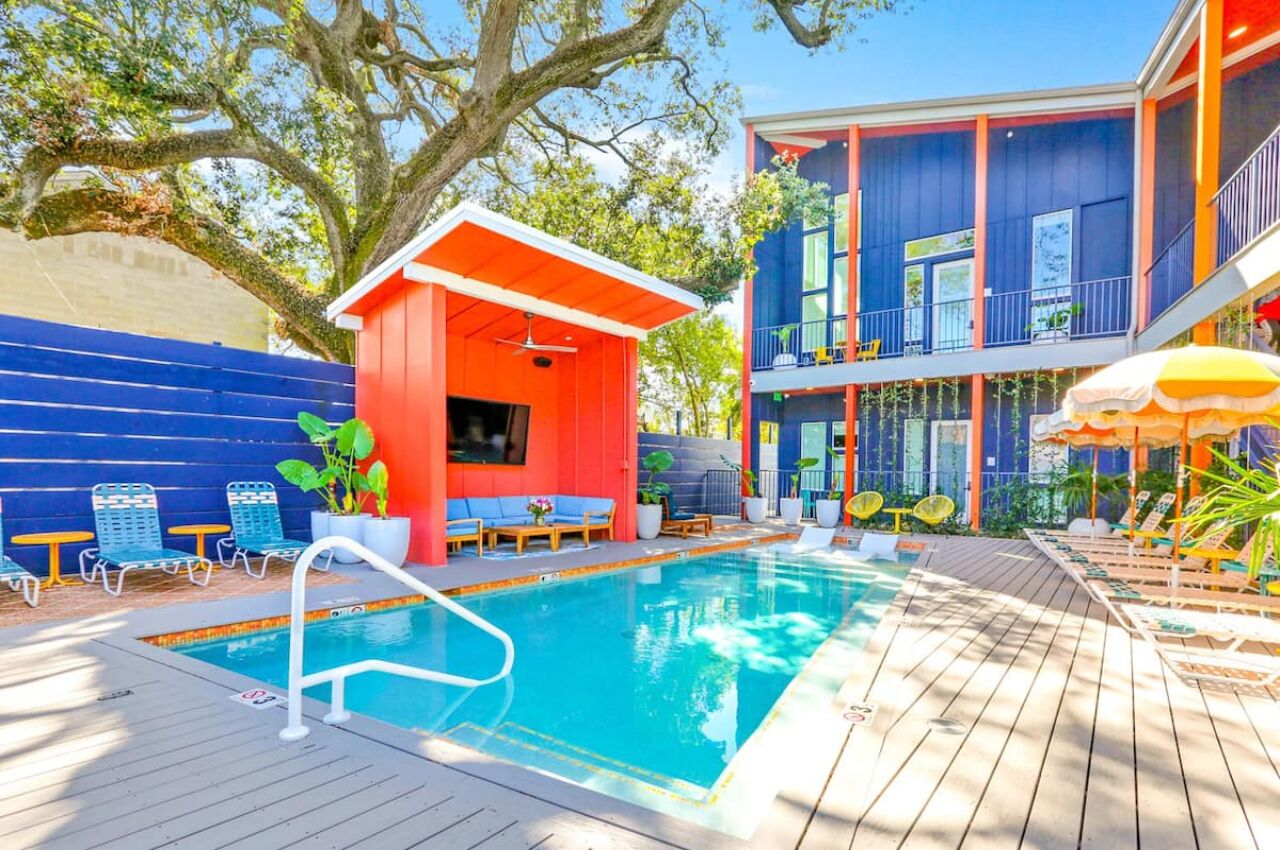 This artsy, multicolored jazzy residence is truly a part of the Mardi Gras magic, and guests will feel like they are on another dimension. The six-bedroom home is the perfect base for families or groups coming down for Mardi Gras. There is a fully equipped kitchen with an island fit for six guests and a spacious dining area with murals inspired by Uptown Mardi Gras. There is an outdoor space with a heated pool, in-pool loungers, cabana, hot tub, and outdoor kitchen.
Fourteen guests, six bedrooms
Price: $474 per night
6. Centrally located artsy apartment design by NOLA's premier design group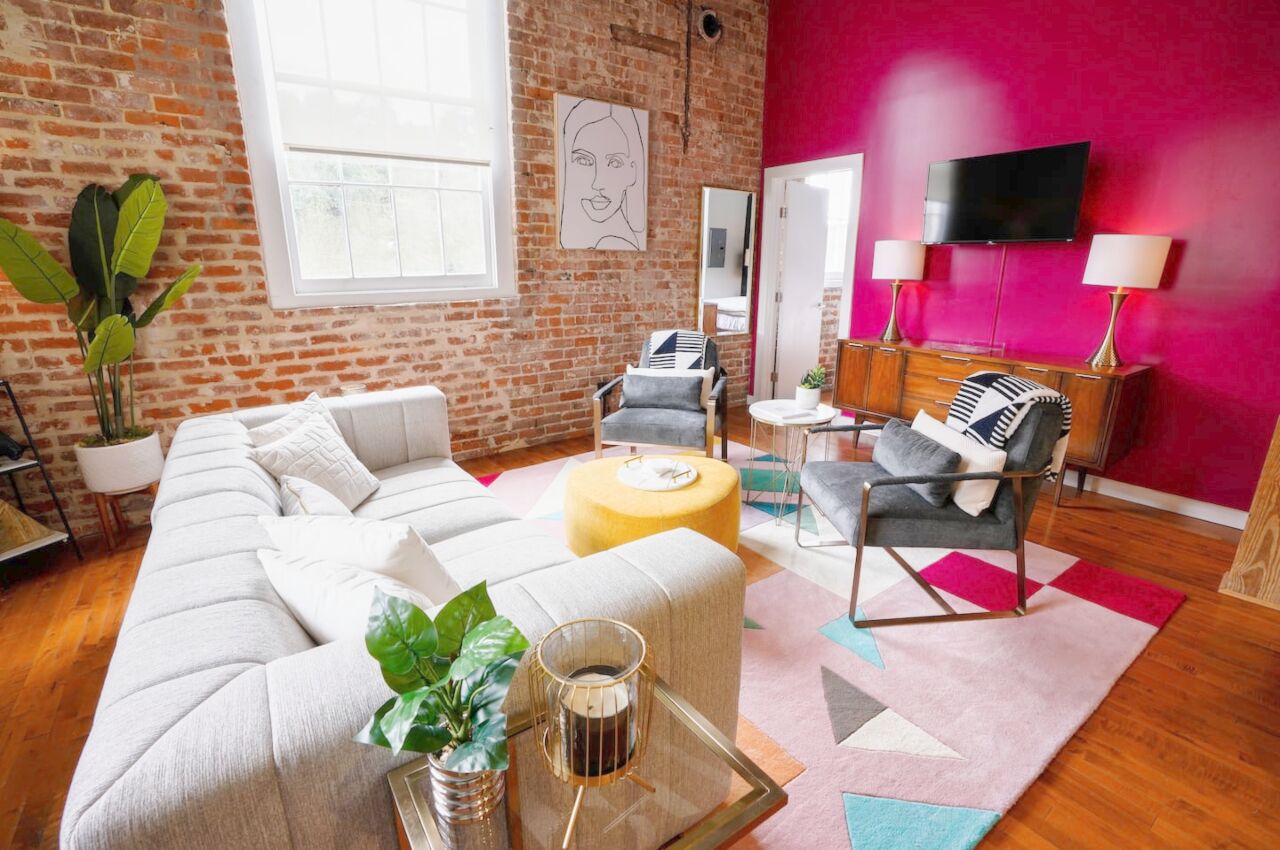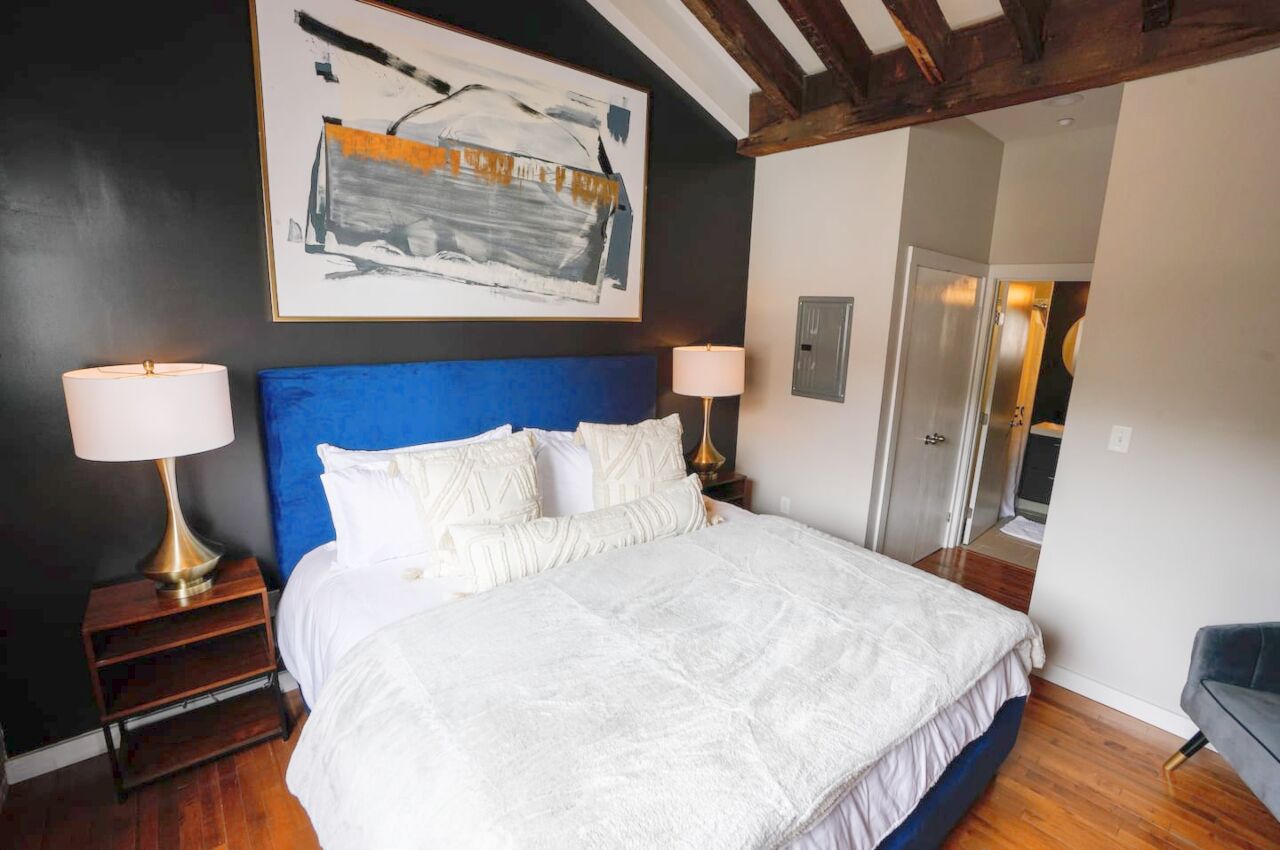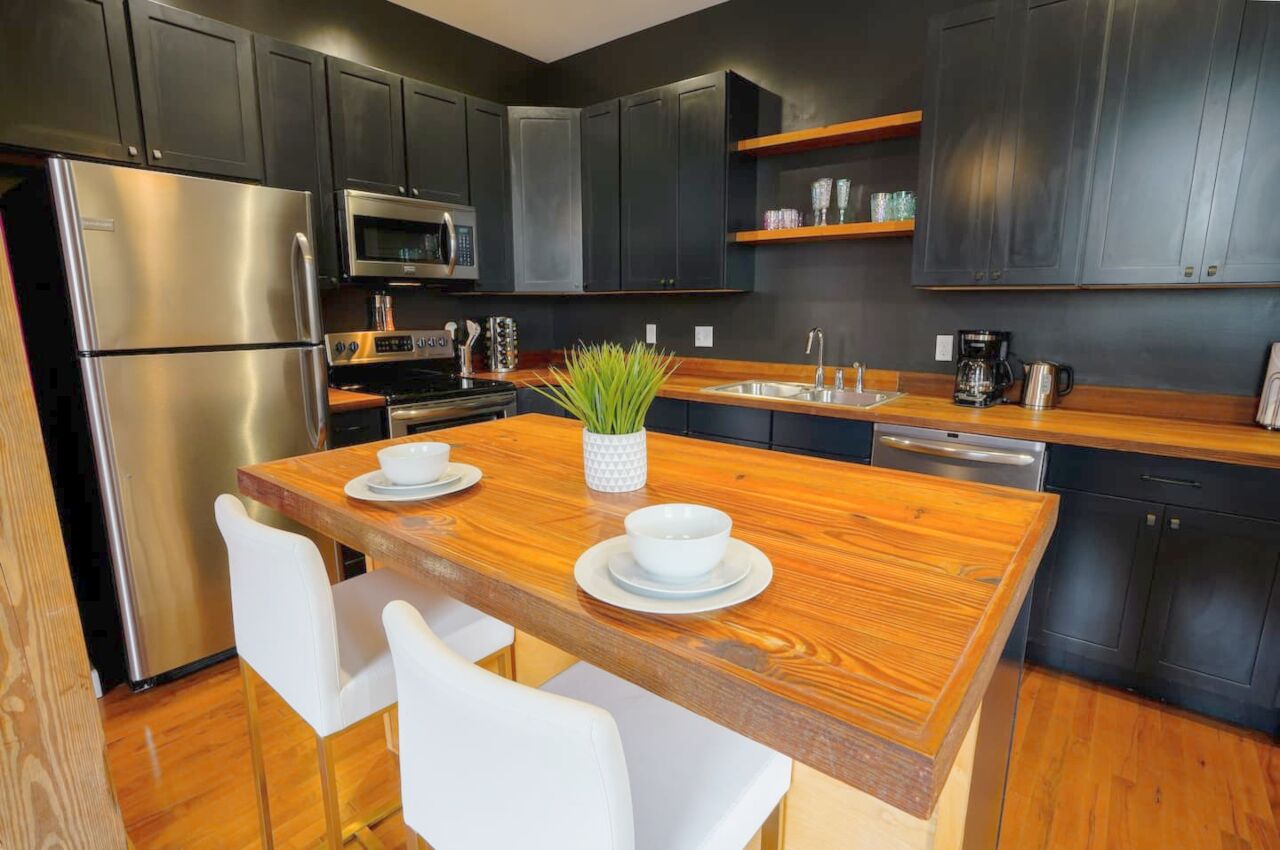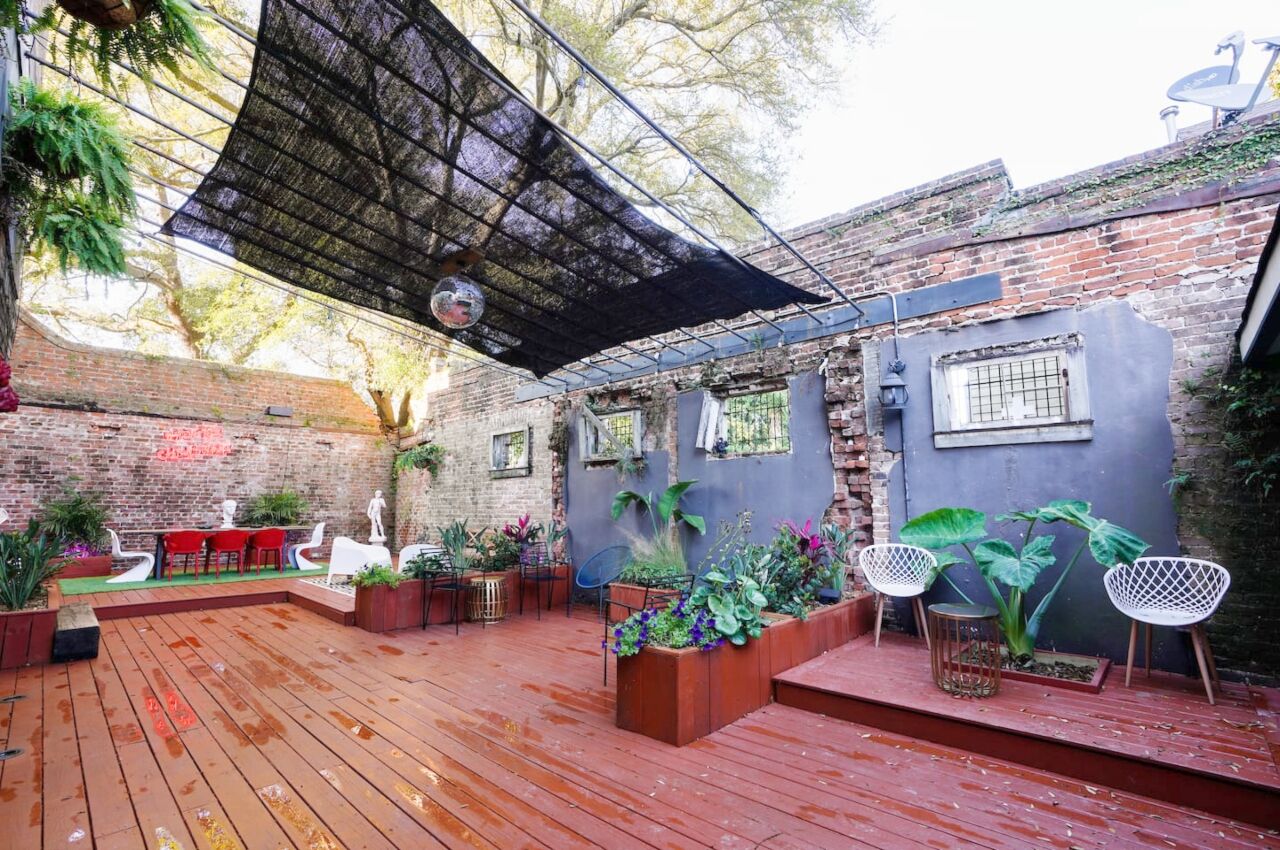 Introducing New Orleans's freshest centrally located apartment. This home is filled with an artsy vibe with many paintings and murals found throughout the apartment. The classic Mardi Gras Airbnb features a fully stocked kitchen, a spacious living room with a brick interior, and a decorative pink wall. There is also a decorative garden-like courtyard with artwork all around. The apartment is within walking distance to many local attractions like Turkey and the Wolf, Stein's Deli, District Donuts, Juan's Flying Burrito, and The Tasting Room.
Two guests, one bedroom
Price: $199 per night
7. Cozy secluded cottage near French Quarter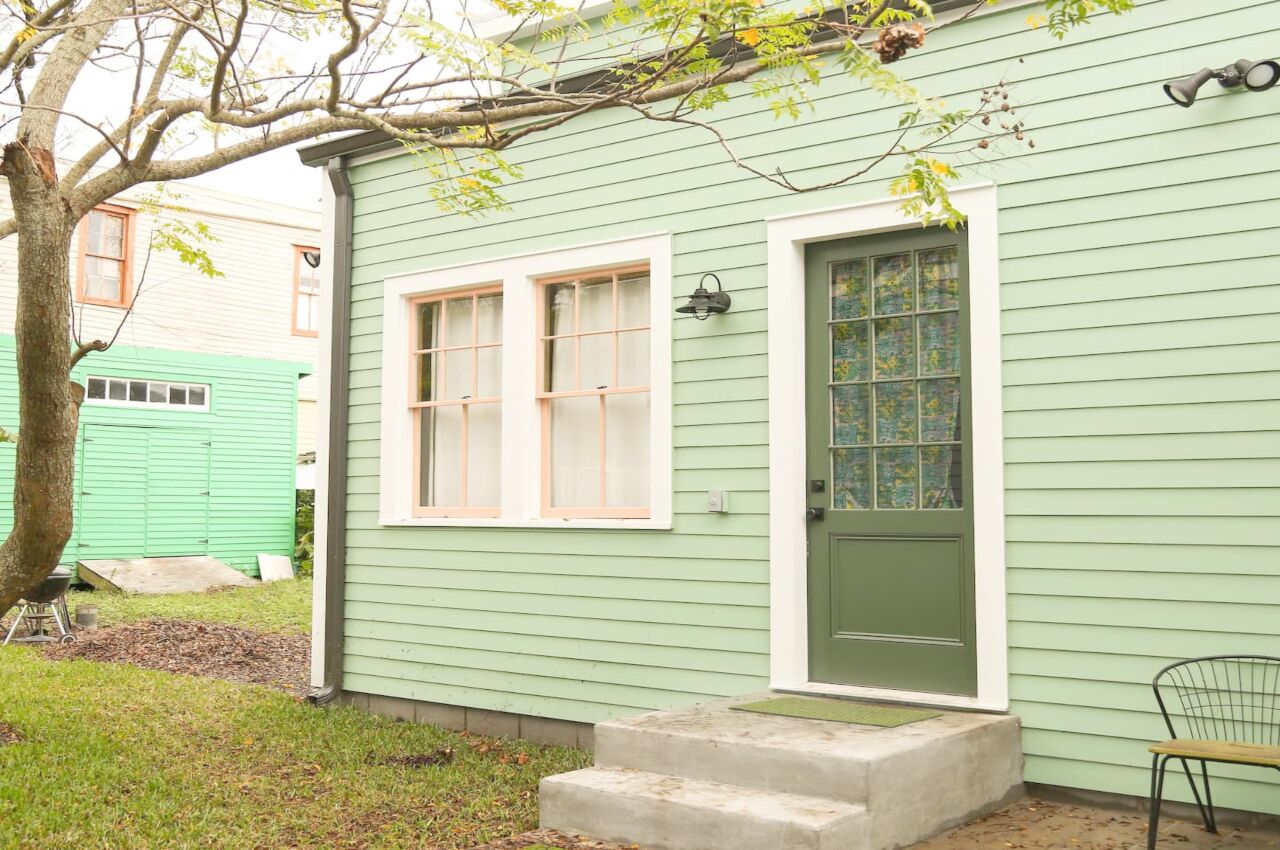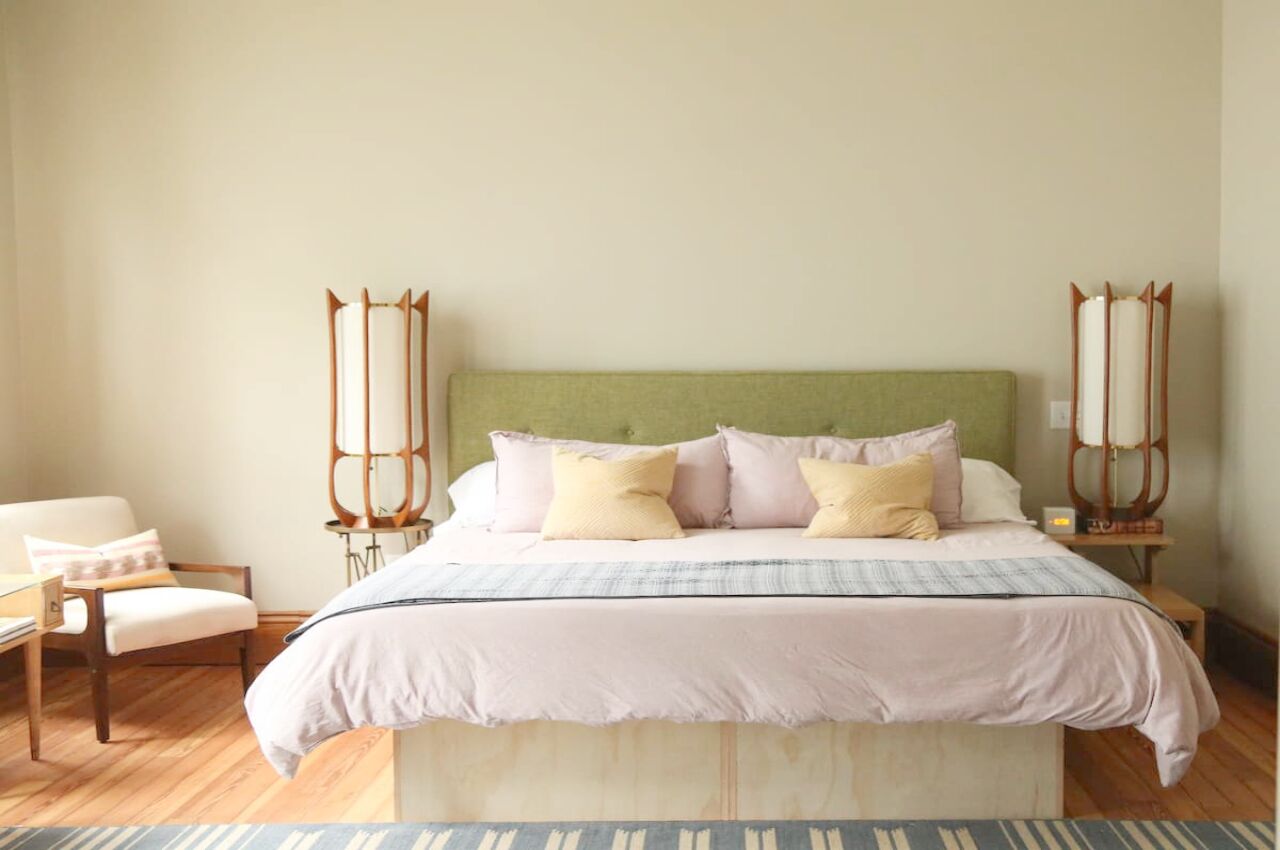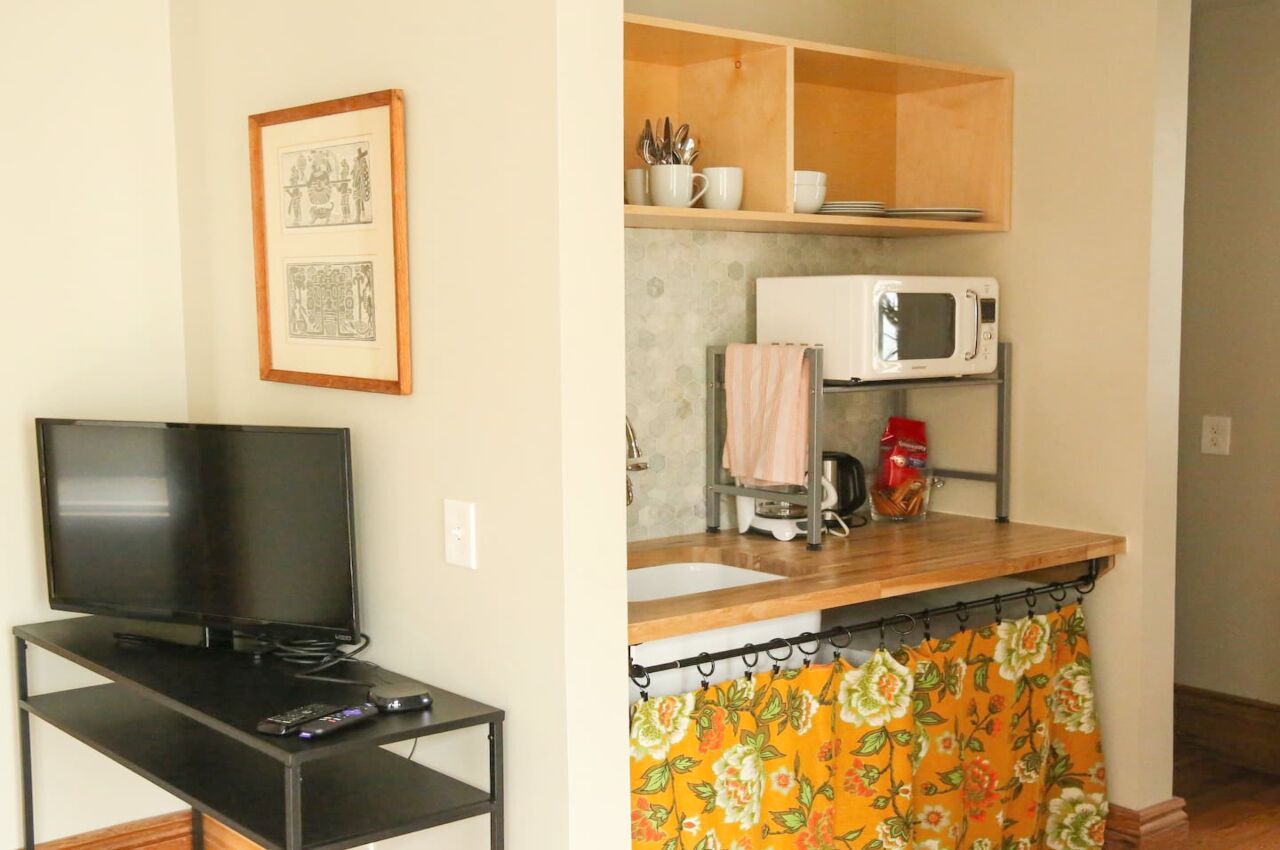 This private studio suite is perfect for couples or singles on a New Orleans Mardi Gras getaway. The studio has a private entrance and a kitchenette, a bedroom, and a full bathroom. The studio is just a block away from N. Rampart Streetcar and Frenchman Street and a short walk to the French Quarter.
Two guests, one bedroom
Price: $101 per night
8. Mid-1800's Victorian renovated home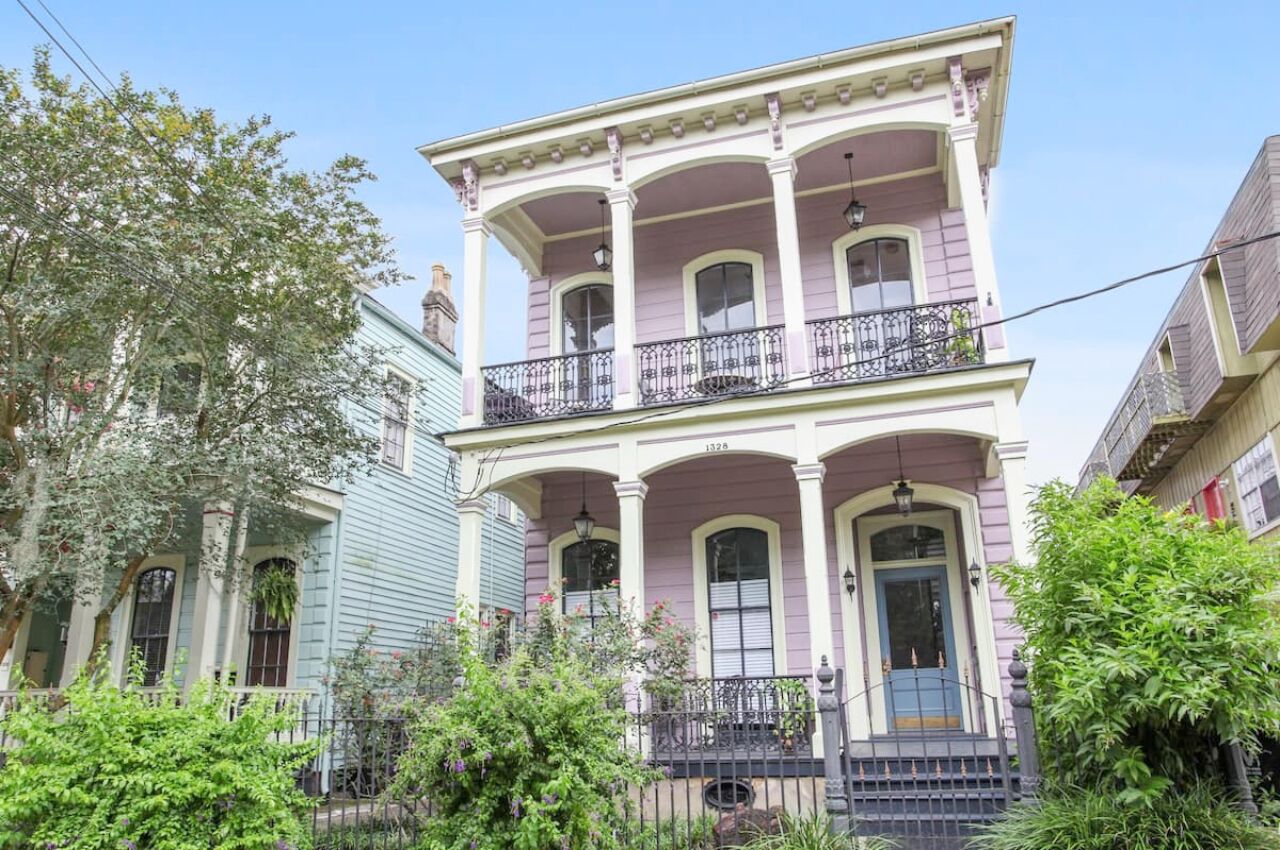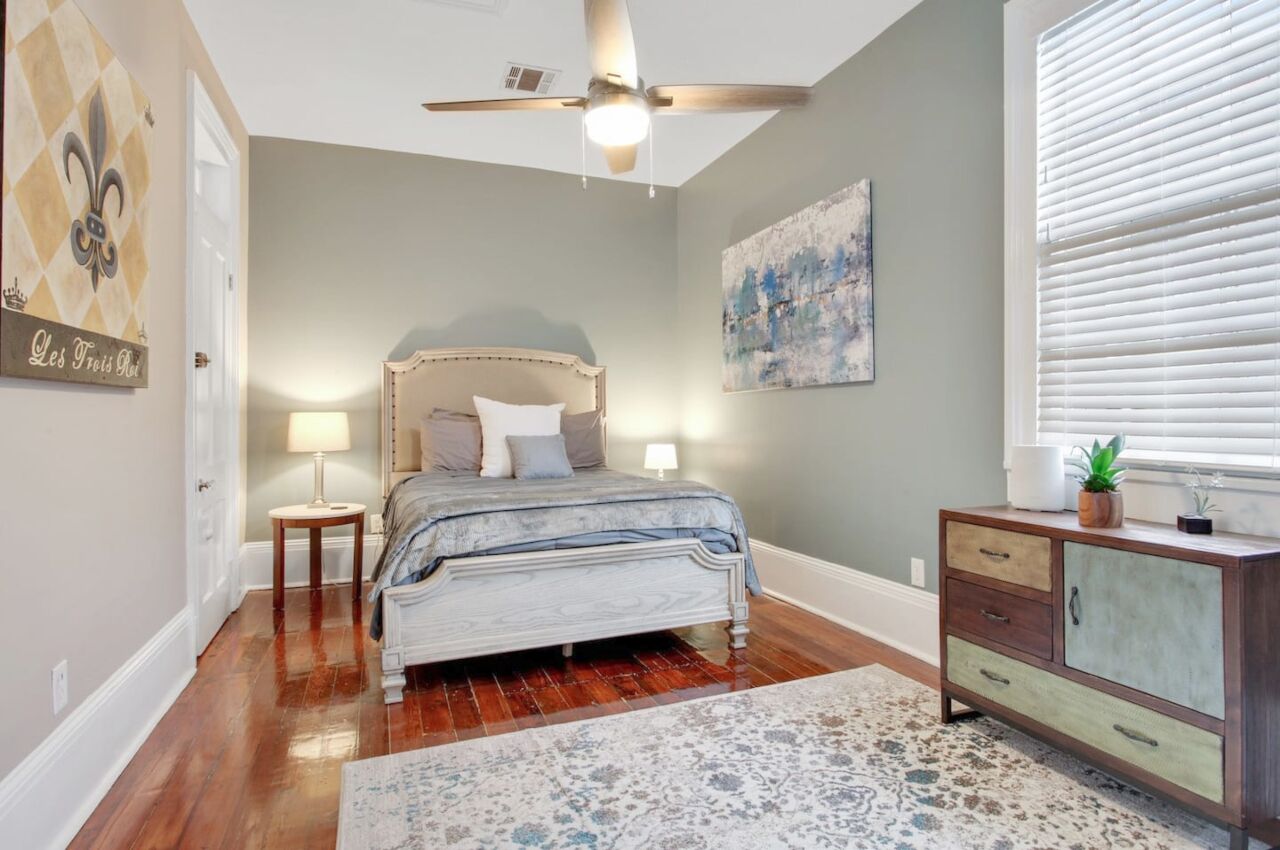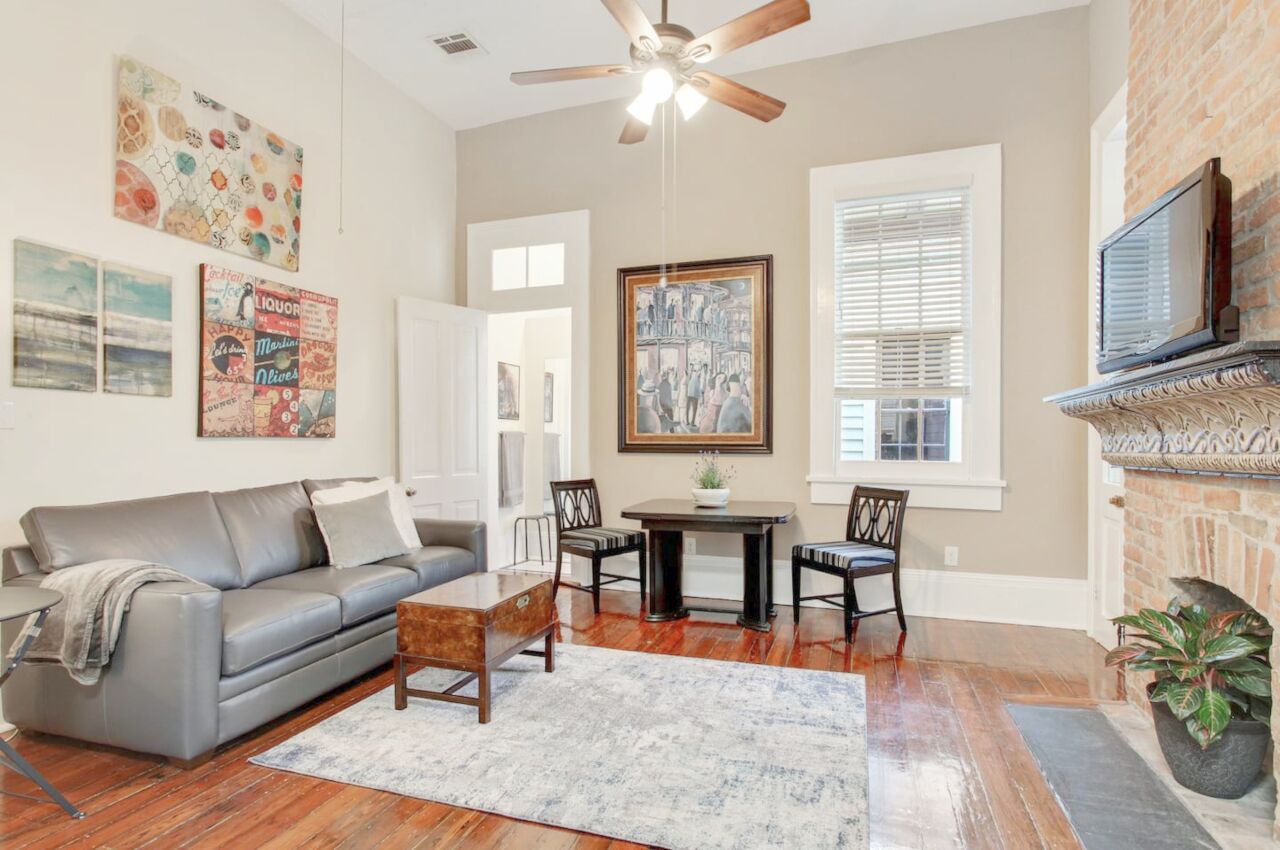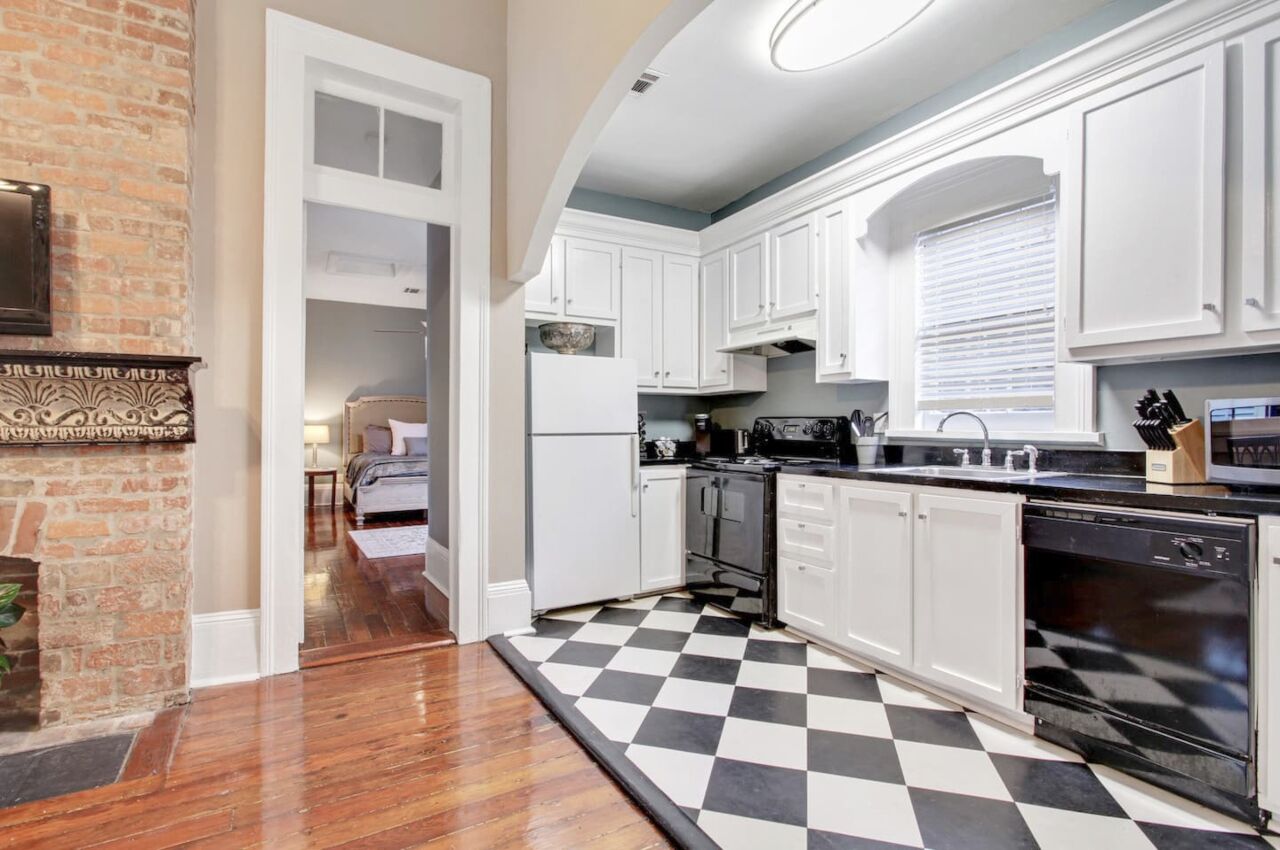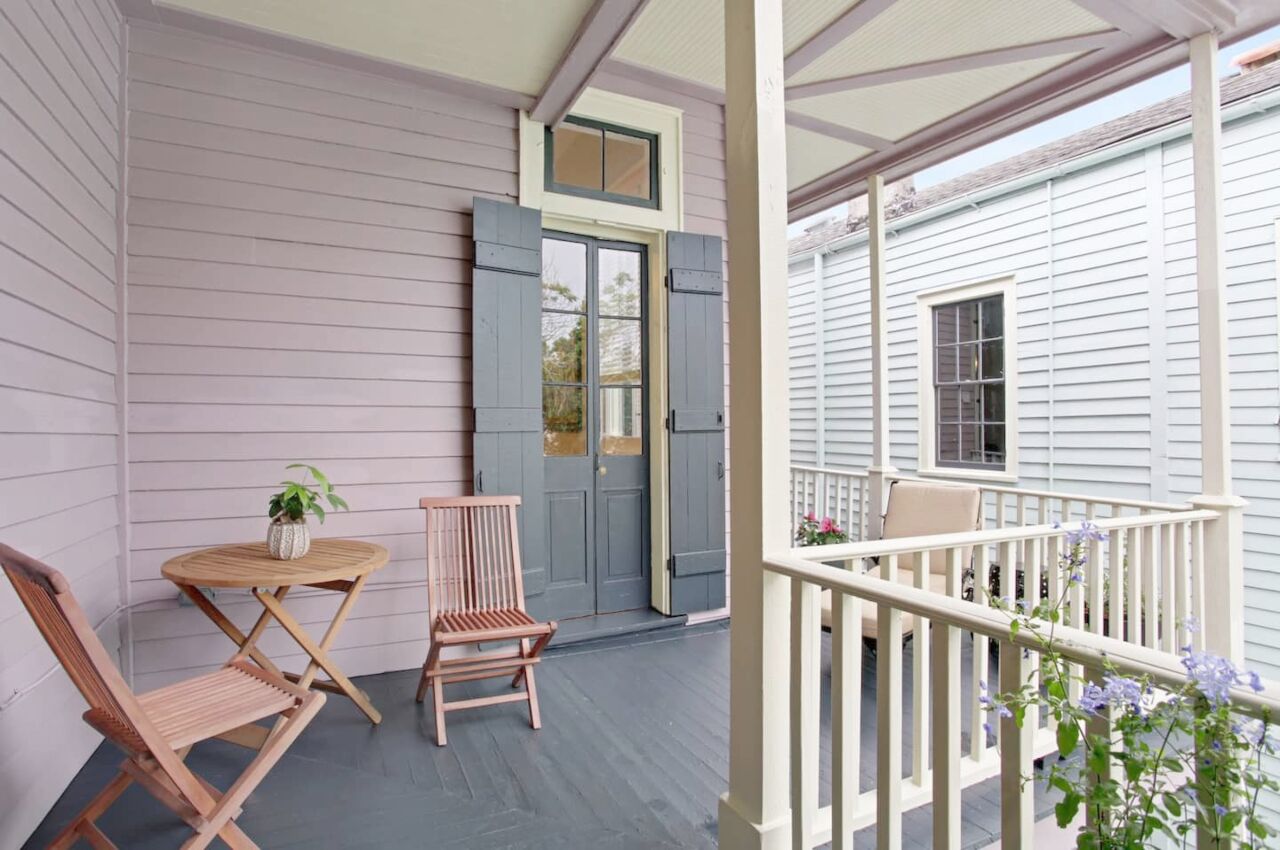 Another historic mid-1800's Victorian home was renovated into a modern, spacious apartment and is located in one of New Orleans' most historic neighborhoods, Faubourg Treme. There are still historical features such as original french doors, wood floors, and high ceilings. The apartment features a full kitchen, bedroom, and living room with a sleeper sofa.
Three guests, one bedroom
Price: $136 per night
9. Contemporary spacious apartment near Mardi Gras World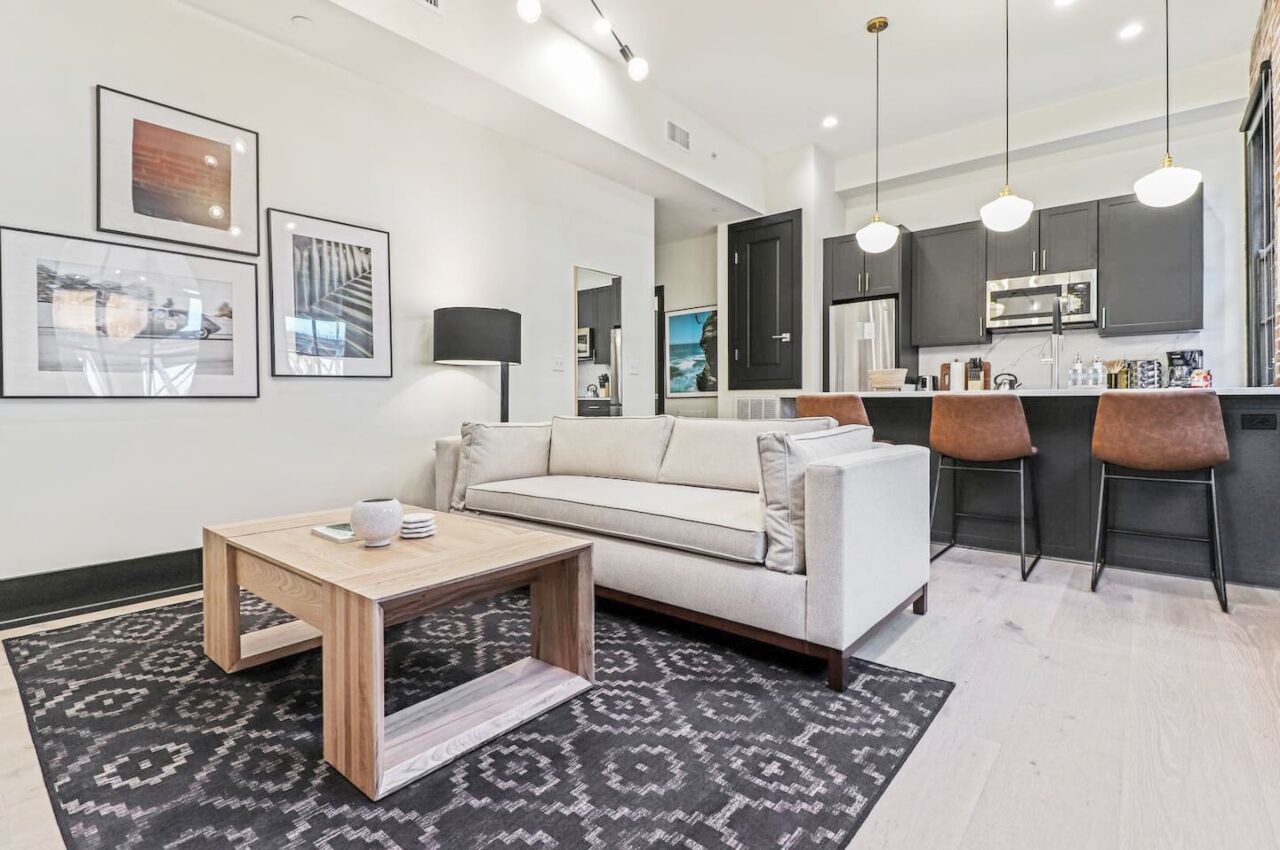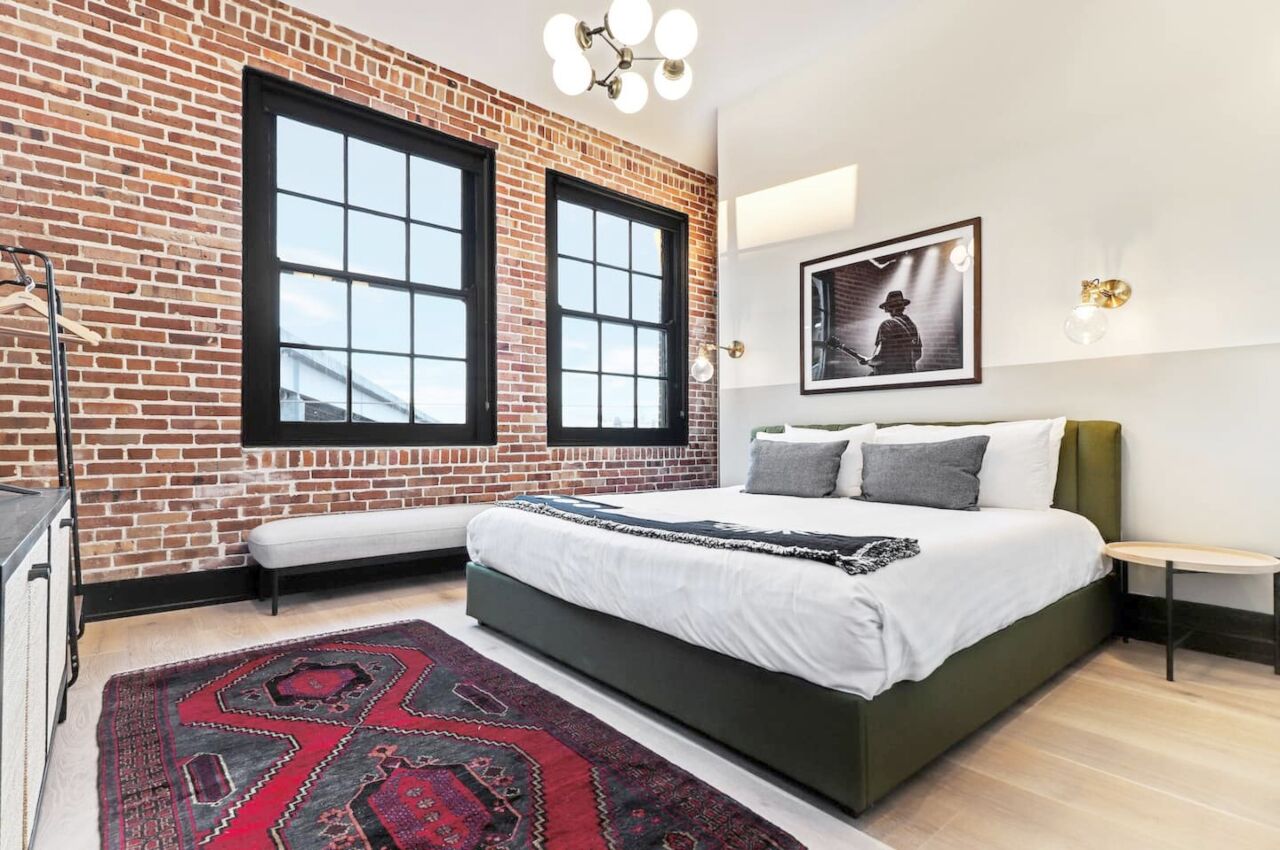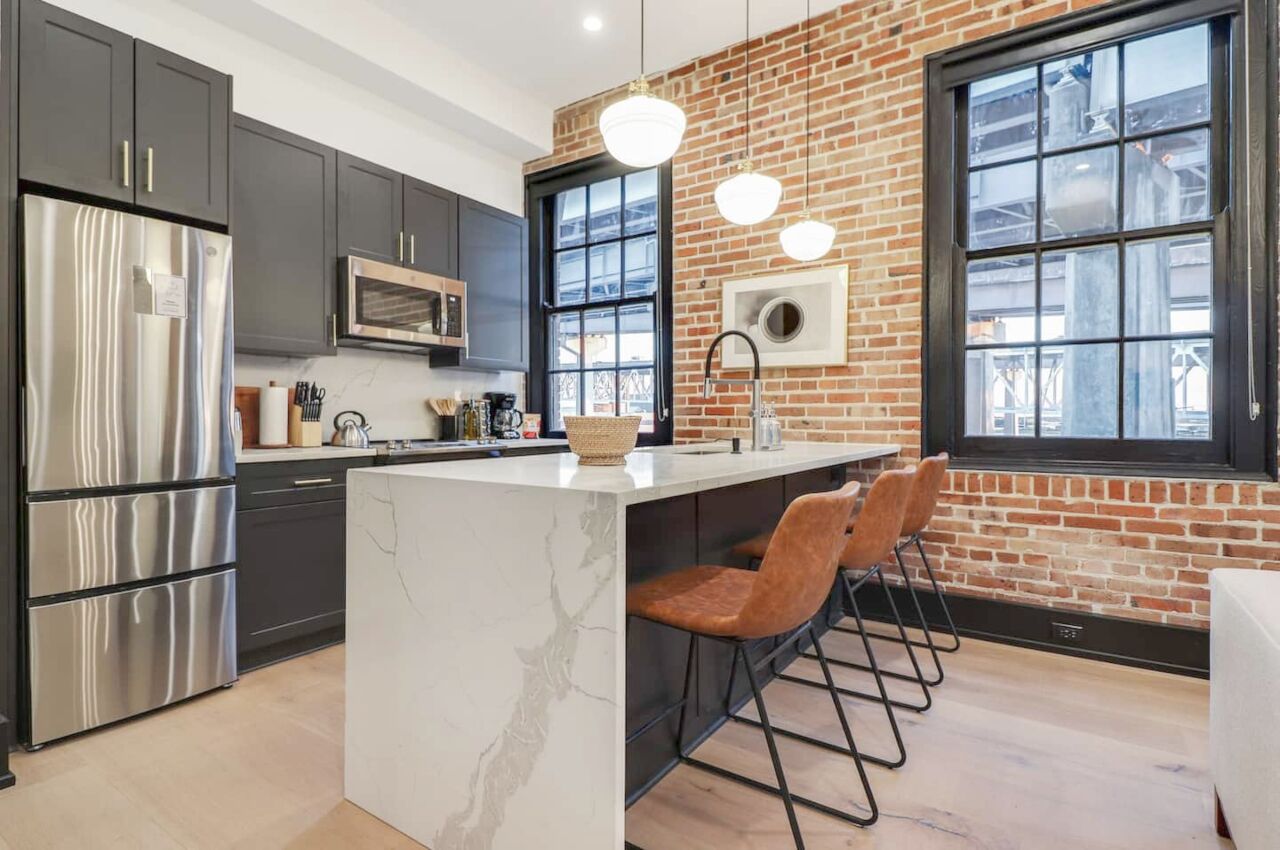 This spacious modern apartment is just four blocks from Mardi Gras World and a 20-minute drive from New Orleans International Airport. The apartment features a fully equipped kitchen and a dining area. The master bedroom has a king bed and an open living room with a sleeper couch. The apartment is within walking distance to the National WWII Museum and a 15-minute walk from the French Quarter and other attractions.
Four guests, one bedroom
Price: $113 per night
10. Chic and vibrant suite near Frenchmen Street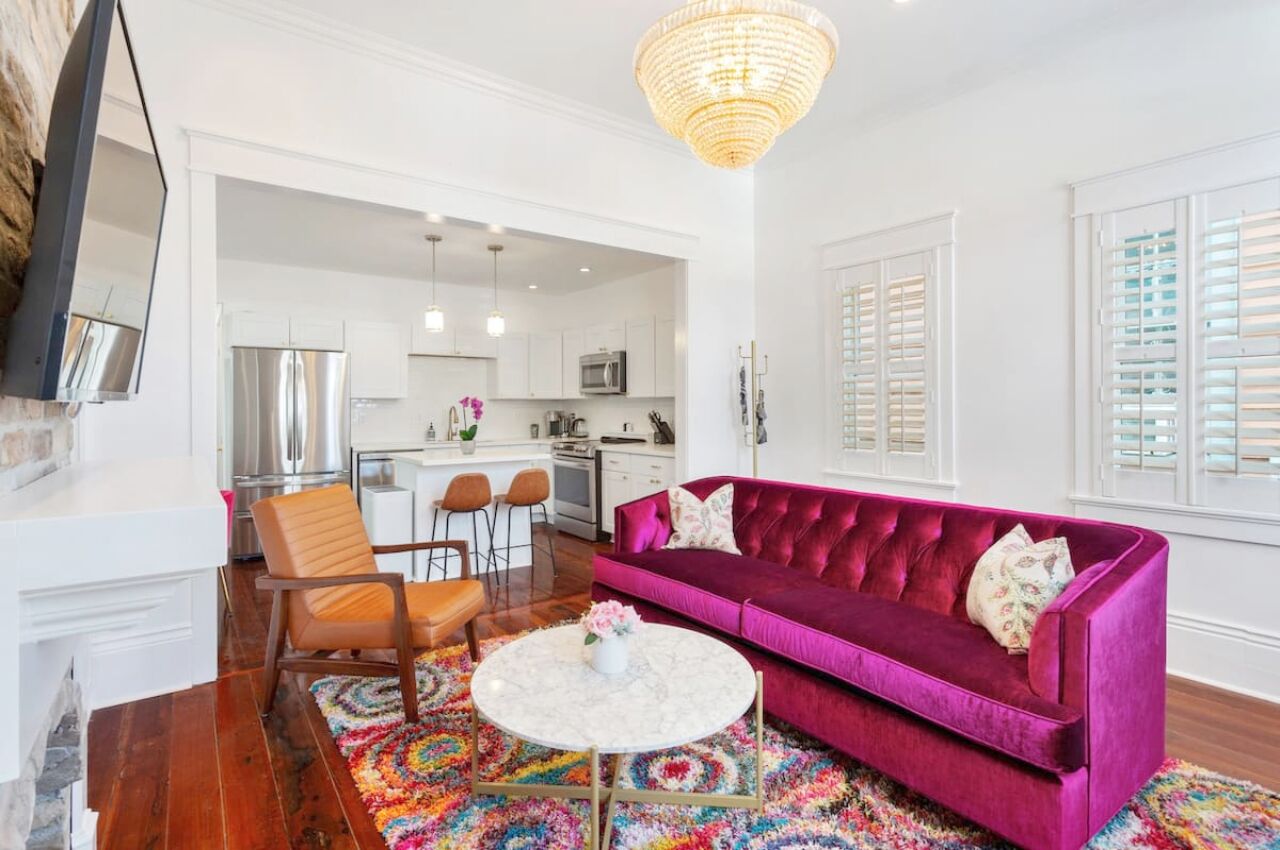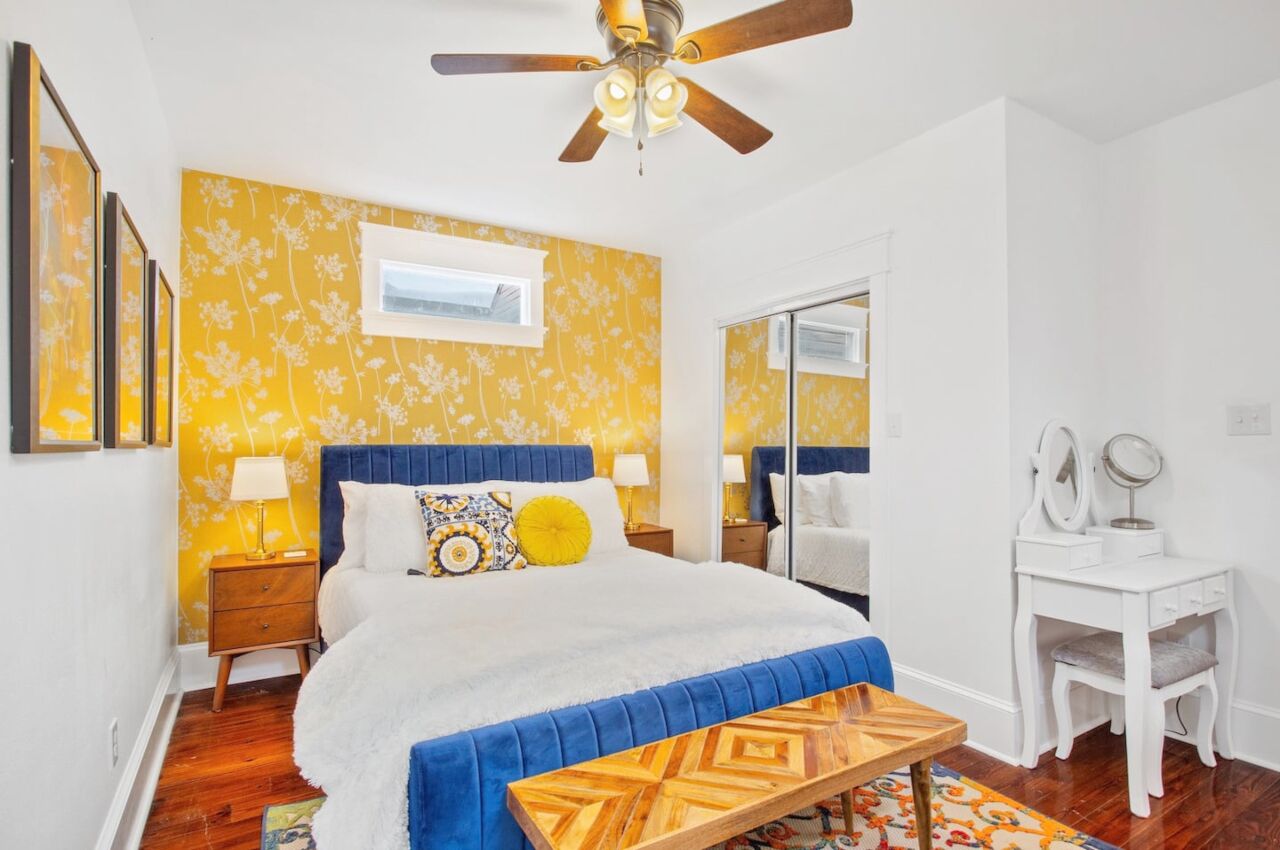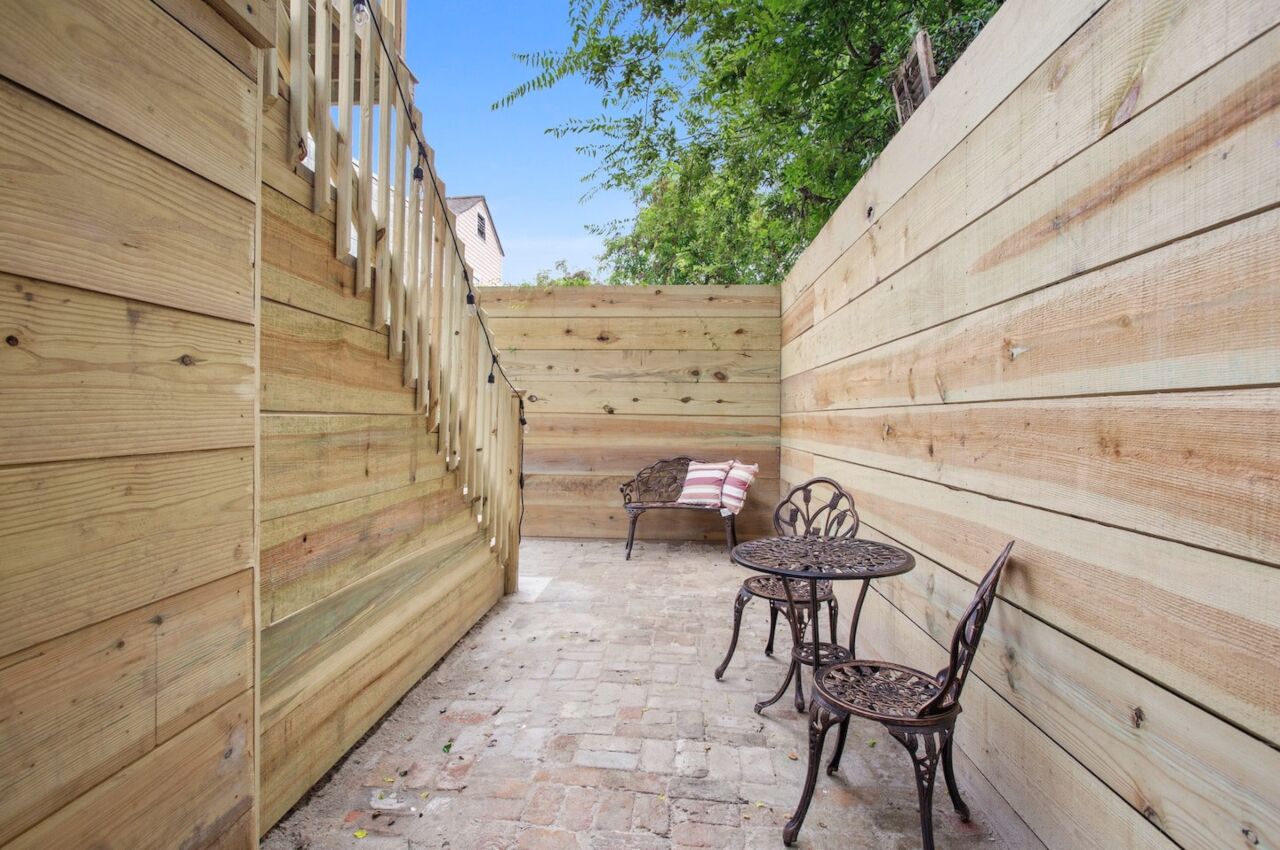 This stylish and vibrant suite still has historic touches but is renovated with high-end amenities. The home has a fully equipped kitchen and a living room with a historic fireplace, vintage chandelier, and bookend shelving. Each bedroom is decorated with a stylish and bright interior and other New Orleans-themed artwork. There is also an outside seating area with string lights perfect for a night of relaxing after a long day.
Six guests, three bedrooms
Price: $203 per night
11. Third-floor penthouse with private elevator access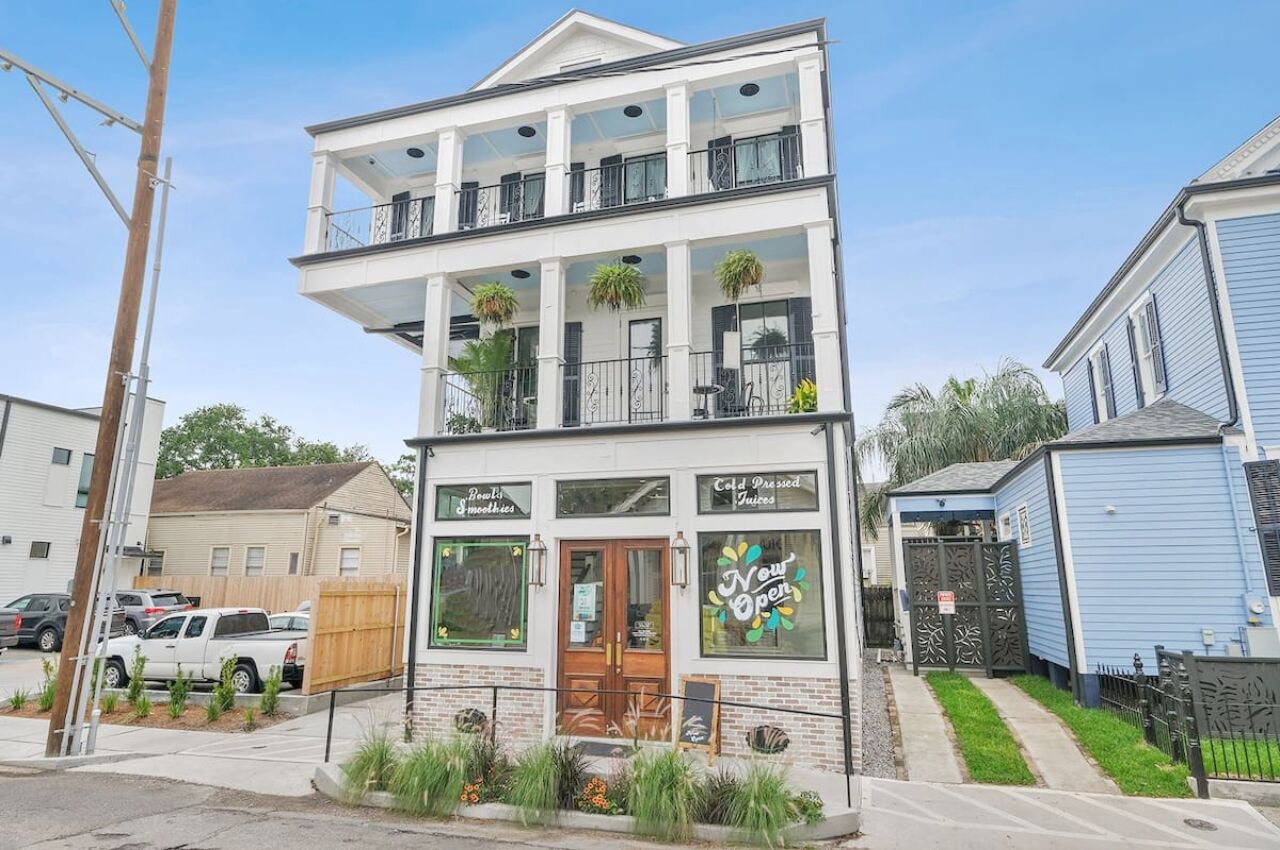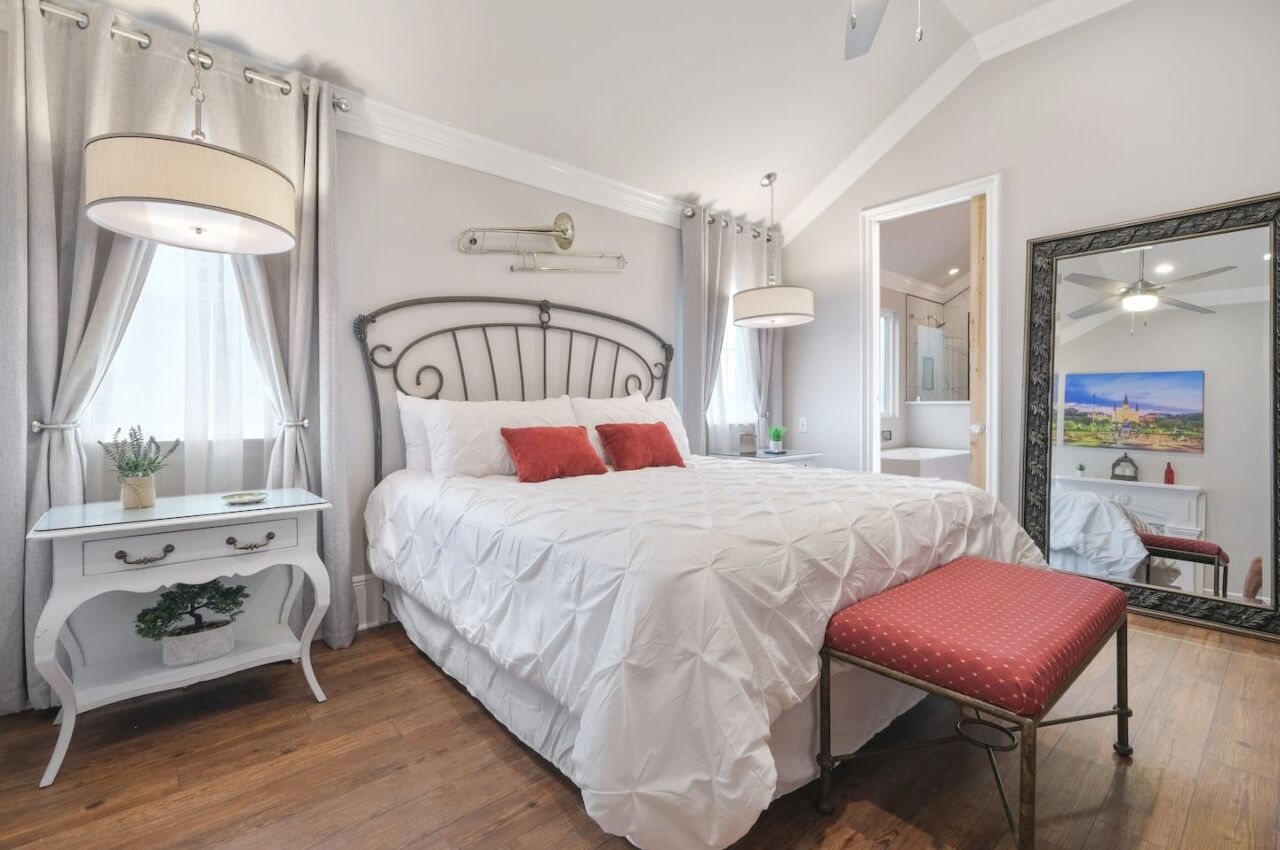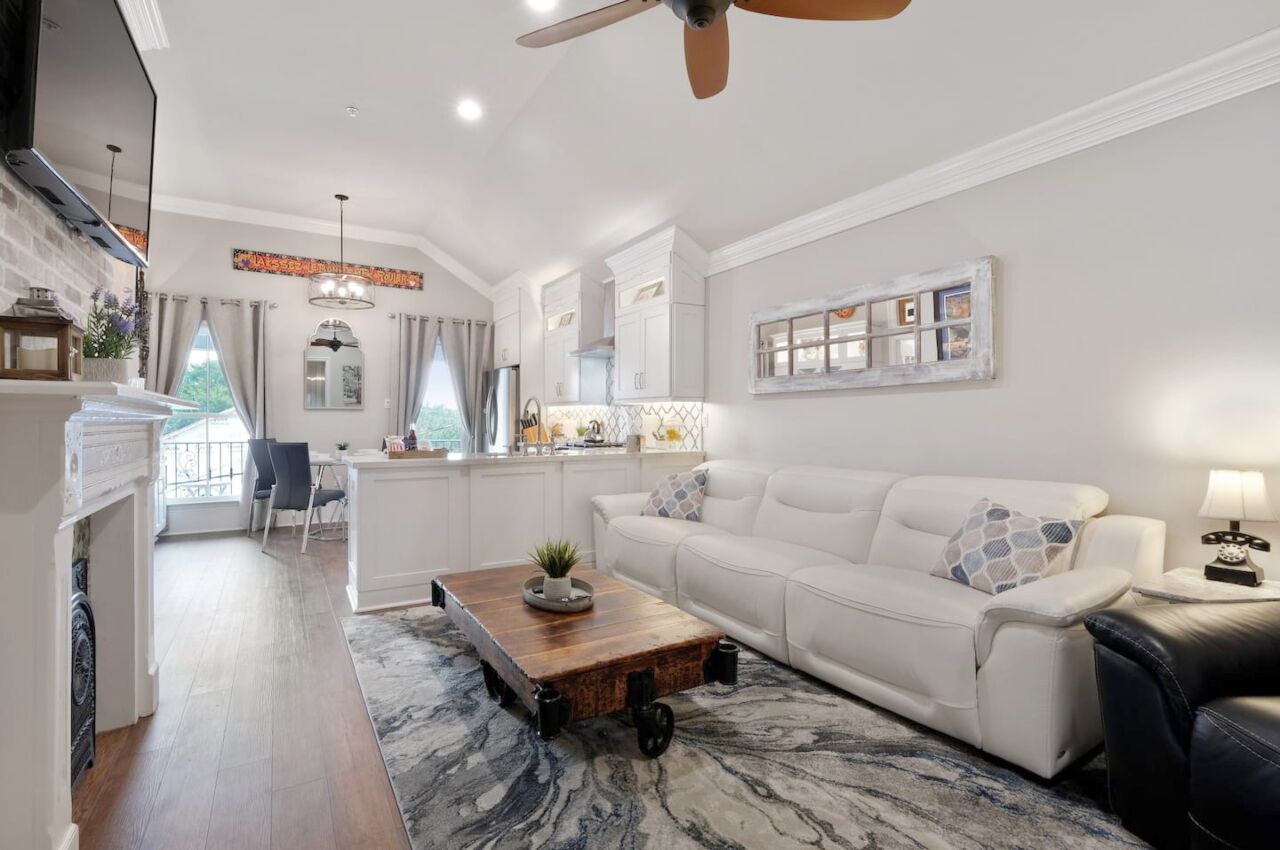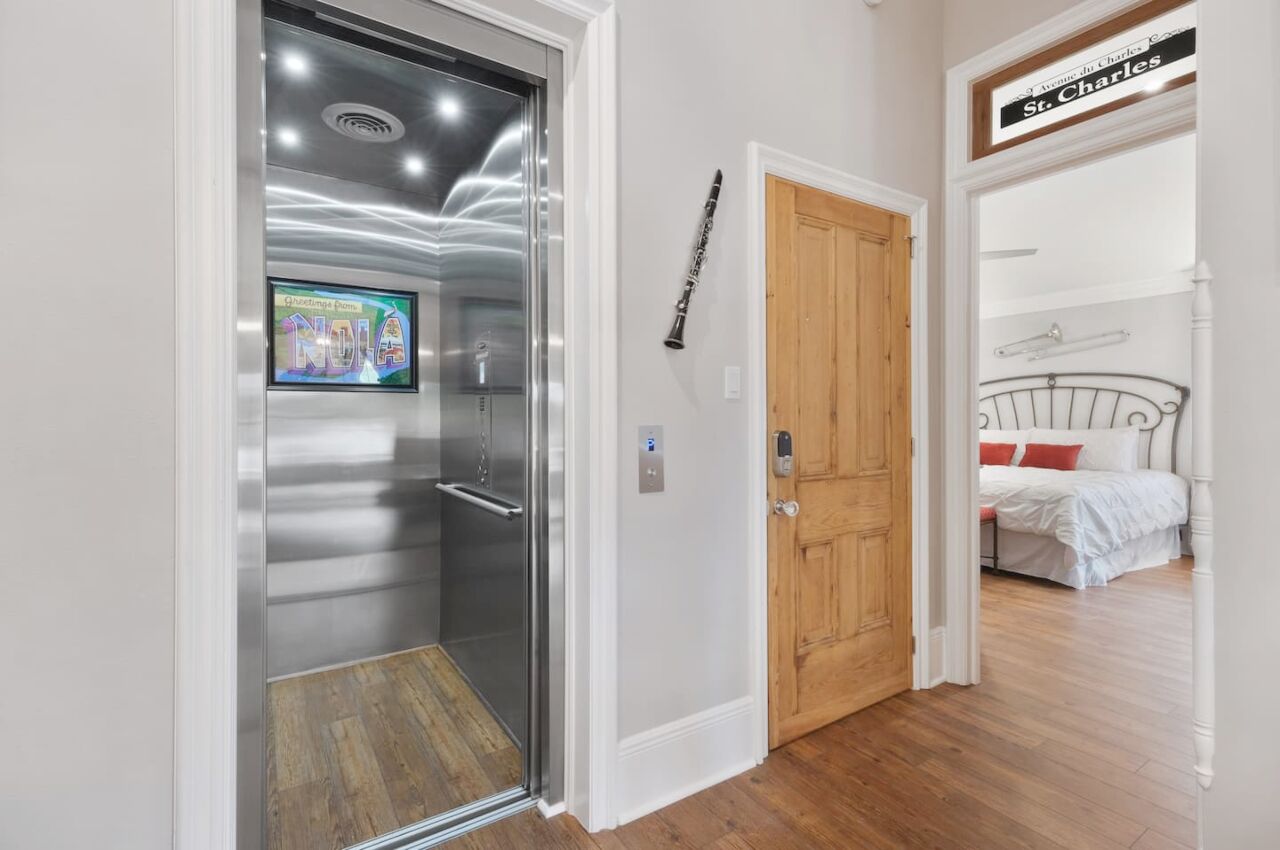 Based in a safe and walkable neighborhood is a good way to spend Mardi Gras. Here to meet that need is this historical building with a third-floor penthouse. The third-floor penthouse is over a juice and smoothie bar but has private elevator access for guests. The building is right on Magazine Street near many restaurants, coffee shops, spas, boutiques.
Four guests, two bedrooms
Price: $379 per night
12. Remodeled home with spacious rustic backyard courtyard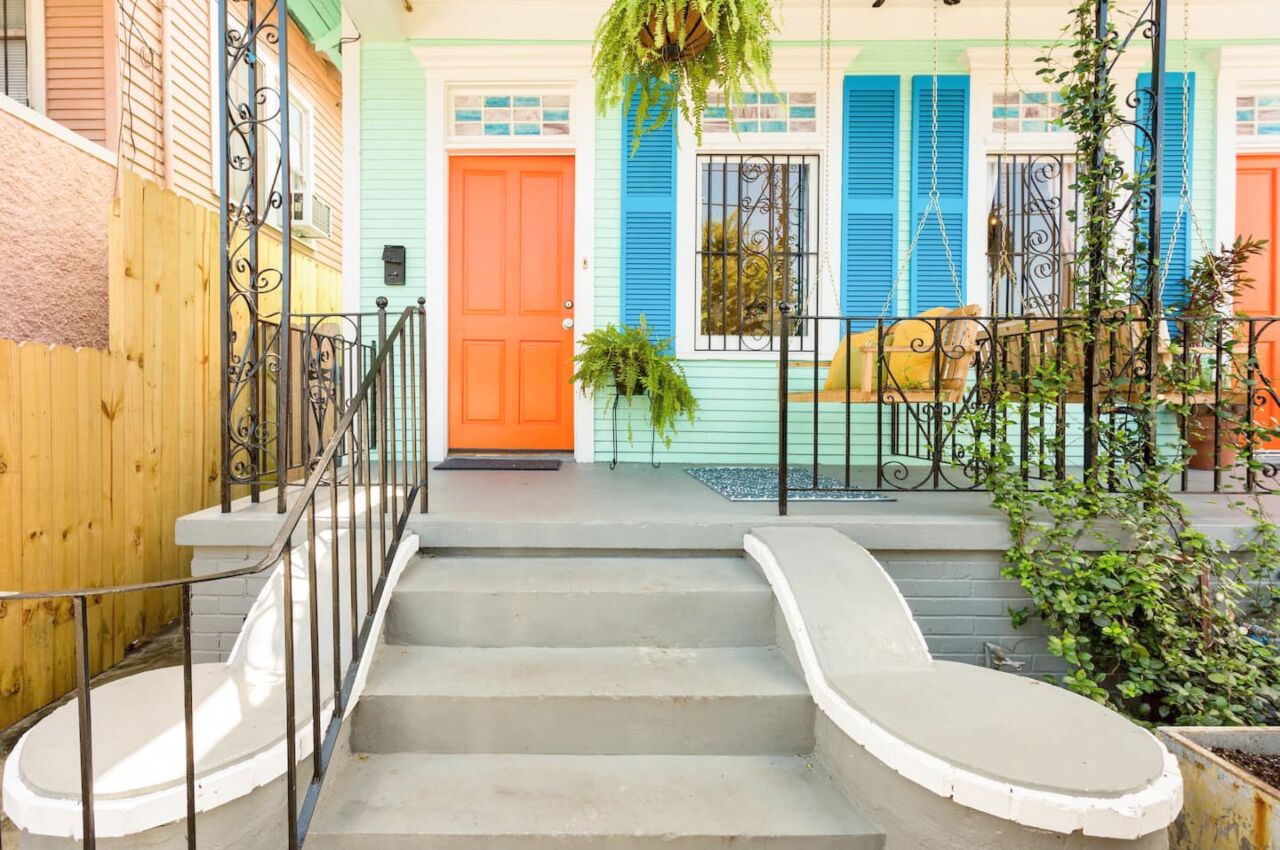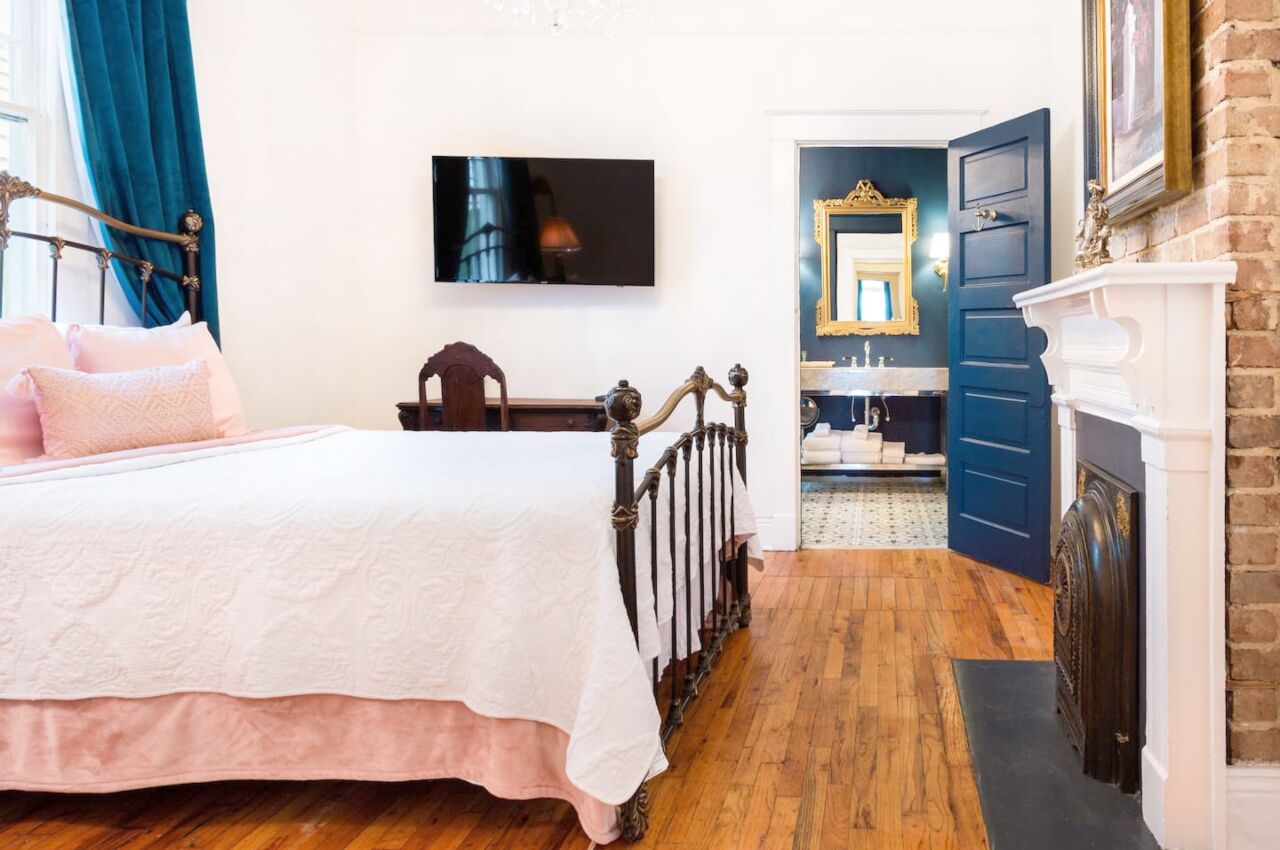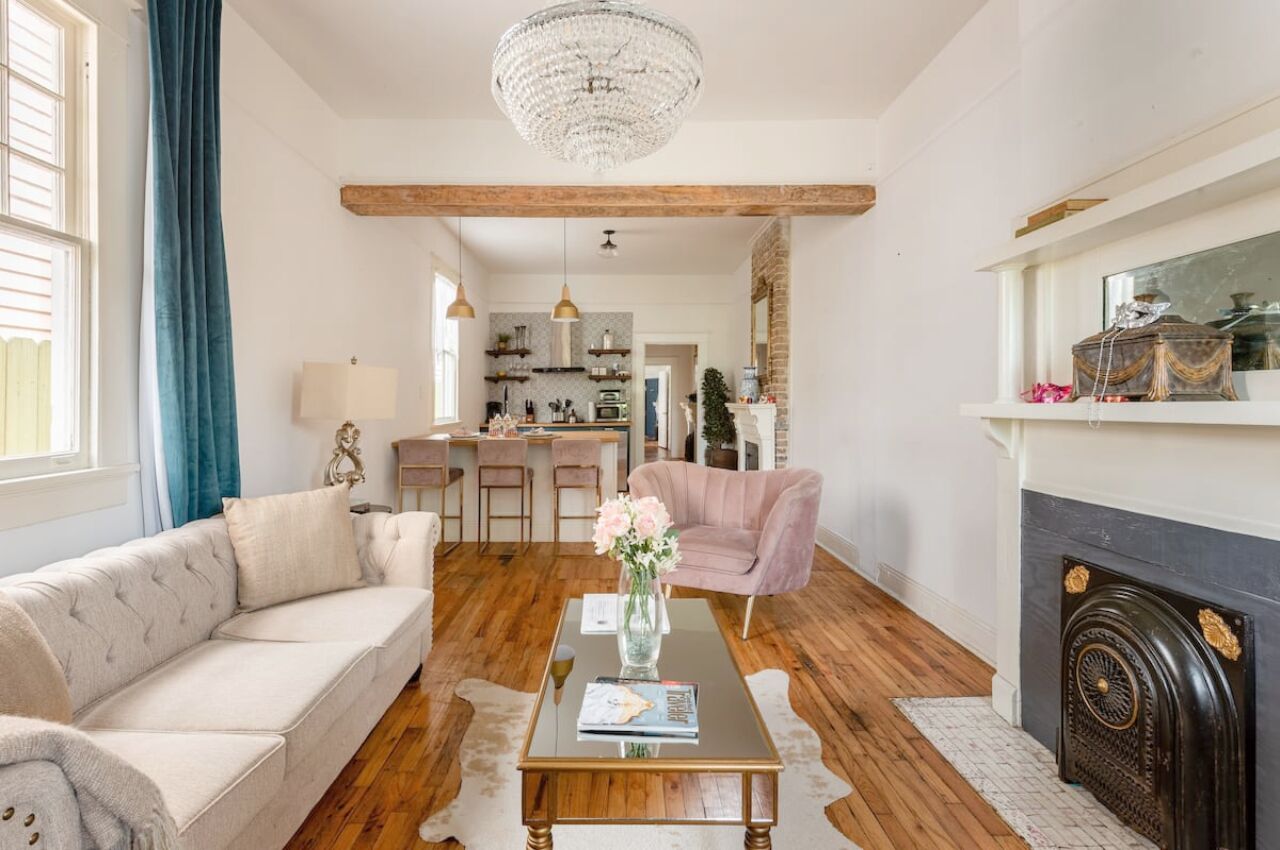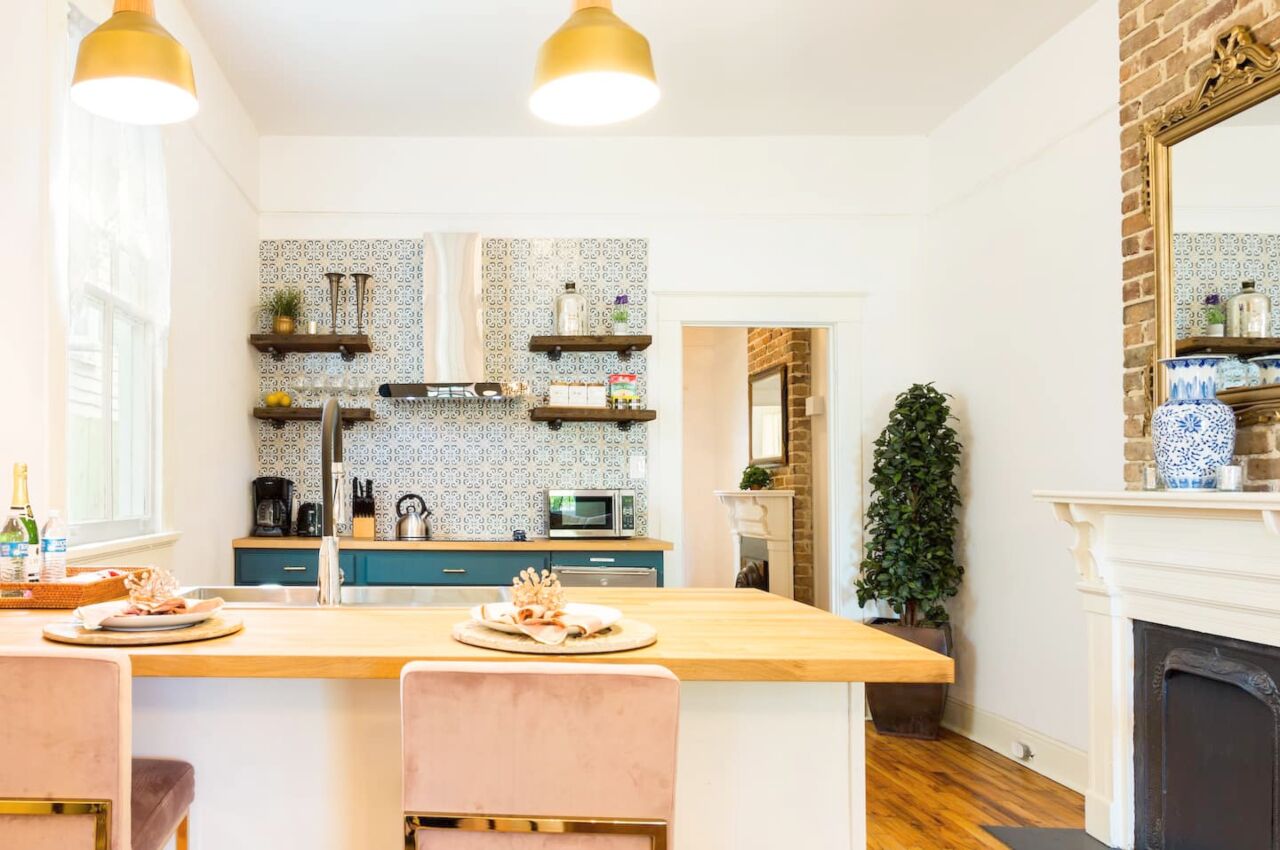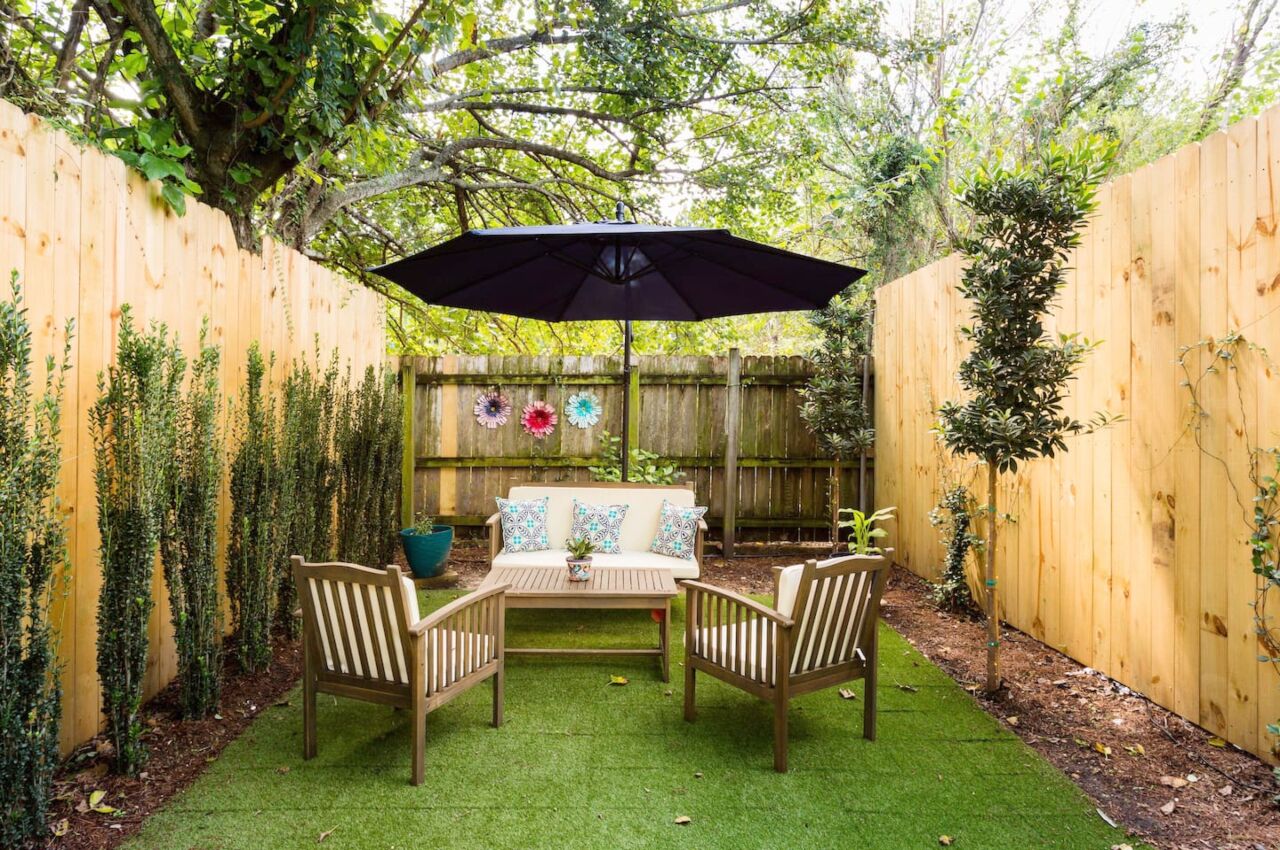 Guests will truly feel like royalty staying at this elegant home with luxurious decor and traditional finishings. There is a full kitchen with an attached living room and a historic fireplace in the center of the living room. There are two full bathrooms, one with a vintage theme and the other modern themed, and the master bedroom also has a fireplace. There is also a spacious front porch and backyard courtyard to enjoy coffee or a glass of wine.
Four guests, two bedrooms
Price: $113 per night
What did you think of this story?