in paid partnership with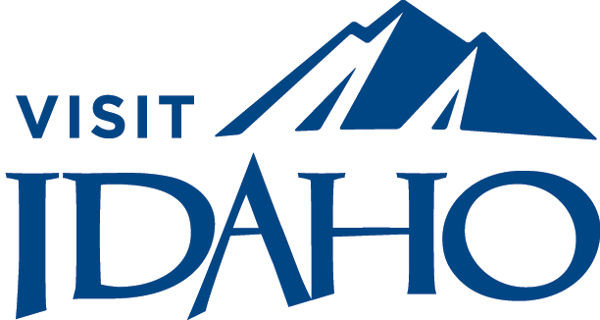 Any "best of" compilation of the Idaho outdoors reads like an Olympic roster or the guest list at the Oscars. The landscapes here play on another level, as if the state's borders were designed to contain the country's wildest parts, its most striking features. From lava fields, soaring Rocky Mountain peaks, and roadless forests to sparkling alpine lakes, granite spires, and thousands of miles of whitewater, Idaho's outdoors have little competition.
Which is to say, any outdoor adventure in the Gem State is a good one — one that might leave your jaw on the floor. But the adventures below? They'll spoil you to your core.
Best of: Mountain biking
Right up there with Moab and Fruita — but without the crowds — Sun Valley's mountain biking scene is legendary, with the kind of singletrack that makes even pros work their muscles raw. Smooth, buttery trails all about the scenery wind gently along the lakes and valleys, too. We're talking hundreds and hundreds of miles to choose from, tireless expert to intrepid beginner.
To help you narrow it down, novices should start out on the scenic 6.8-mile Corral Creek Trail; intermediate bikers will likely enjoy the moderate ascents of the Fox Creek Loop; and the pros tend to book it for the 8-mile Warm Springs Trail, a downhill ribbon dropping some 3,200 feet of vertical on Bald Mountain near Sun Valley Resort.
Runner-up: Tons of mountain biking trails weave around the Boise area, within striking distance of the airport and all those city amenities (like frosty, post-descent pints). Check out Table Rock Trail, in the Boise foothills, for a standout rollercoaster ride.
Best of: Hiking trips
When someone asks you, "Who's your favorite child?" you know better than to respond. Well, same goes when someone asks you, "What's the best hiking trail in Idaho?" Everyone is going to have their suggestions, and while a handful may rise to the occasion more than others, simply put: Any Idaho hike is worth the steps.
But say you're looking for a world-class overnight hiking trip. In that case, lots of folks will point you to the Alice Lake, Twin Lake, Edith Lake Loop — aka the Alice Lake Hike — a difficult 21.3-mile loop route near Stanley, high in the Sawtooth Mountains. The crystalline blue pools sitting against the towering peaks…this is Mother Nature at her finest.
Best of: Waterfall views
When it comes to waterfalls, Shoshone Falls always takes the cake — it's easily one of the most stunning cascades in the country, clocking in at 212 feet high and 1,000 feet wide. It's also just outside Twin Falls, making it an obvious stop if you're driving I-84. SUPing to it is magical, but viewing it from the overlooks or the surrounding hiking trails makes any afternoon a good one. Visit in spring when the waterfall is flowing in full force.
Runner-up: If you want something quite a bit further off the beaten path, check out Copper Falls, near the Canadian border. Suitable for most ages, it's just a half-mile hike through the forest to a dramatic view of the 225-foot cascade. And this is just one of northern Idaho's waterfalls worth a visit.
Best of: For the family
Right in Coeur d'Alene — and on the lake of the same name — Tubbs Hill Nature Trail loops for two easy miles along the edge of a peninsula, jutting out from the evergreens above the water. You can pick it up right from downtown for a run, hike, or leisurely stroll. Sanders Beach and Tubbs Hill Beach are two obvious spots for views, but the whole thing demands your eyes at the ready.
Runner-up: When it comes to educational road trips — for the adults and the kids — it's hard to beat Craters of the Moon National Monument and Preserve. True to its name, the landscapes here will make you feel like you're walking on the moon.
Best of: Climbing routes
Idaho is full of places that prove "national park" is just one worthy designation of many, and City of Rocks National Reserve is a perfect case in point. Just north of the Utah border, spires and towers of granite pop out of the sagebrush like skyscrapers in all sorts of different colors, textures, and sizes. It's a sight to behold.
And to climb — 1,000 traditional and bolt-protected routes line the granite faces, making this one of the best climbing destinations in the country. There are also hiking trails, campgrounds, and numerous spots to rock-hound and history-hound out here in the Old West.
Best of: River adventures
The Middle Fork of the Salmon is king, there's no doubt about that. But we've covered that one before, and Idaho is famous for its rivers, so what else is out there? Lots. Lots and lots.
For a one- to three-day rafting trip, check out the Lochsa River in northern Idaho — Lochsa means "rough water" in Nez Perce, which tells you almost all you need to know. Emerging from the Bitterroot Mountains, it parallels Highway 12 through the Nez Perce-Clearwater National Forest, some 40 Class IV rapids tumbling their way toward the Selway and Clearwater rivers.
For a solid day trip out of Boise, the Payette River is awesome, too. It begins on the west side of the Sawtooth Wilderness — so you can expect those incredible alpine vistas — and rolls for about 90 miles, building long rapids (up to Class IV) and fun play spots. There are practically as many outfitters as put-ins, and you can go for as little or as long as you please. It's nature at its boldest and simultaneously most serene, a combination you'll experience a lot when you're out here in the Idaho wild.