9 Unique and Stylish Boutique Hotels in Mexico City
Mexico City is a blend of traditional and trendy with towering volcanoes and ancient ruins next to manicured parks and modern art museums. Lively musical performances, a plethora of delicious foods, and friendly and welcoming people are just a few other reasons people love the city. Choosing where to stay is paramount to your experience here so we've curated a selection of the best hotels in Mexico City. These hotels in Mexico City are small and offer a unique boutique hotel experience that will make you feel at home in some of the city's trendier neighborhoods of Centro Historical, Polanco, La Condesa, and La Roma.
We hope you love the Mexico City hotels we recommend! Just so you know, Matador may collect a small commission from the links on this page if you decide to book a stay. Listed prices are accurate as of the time of publication.
---
---
Centro Historical
1. Chaya Bed and Breakfast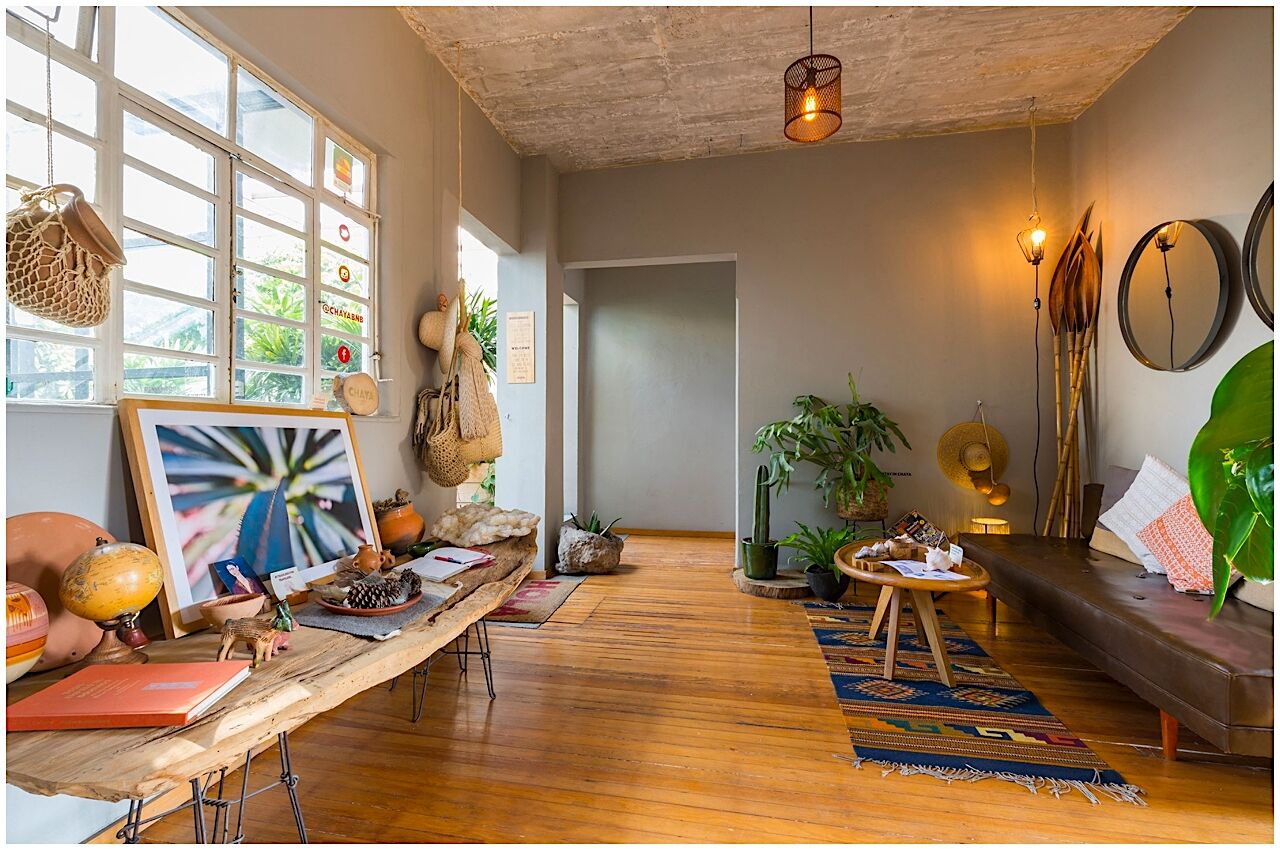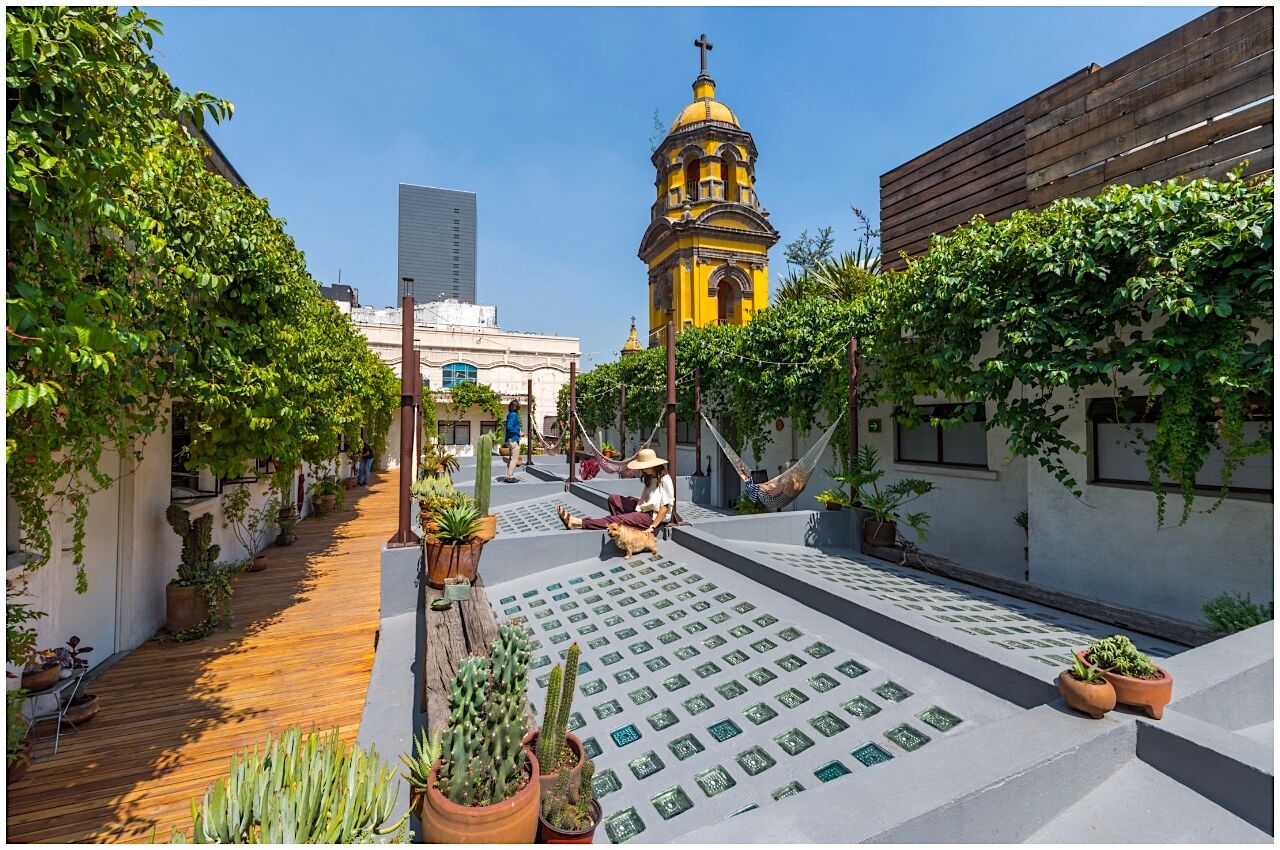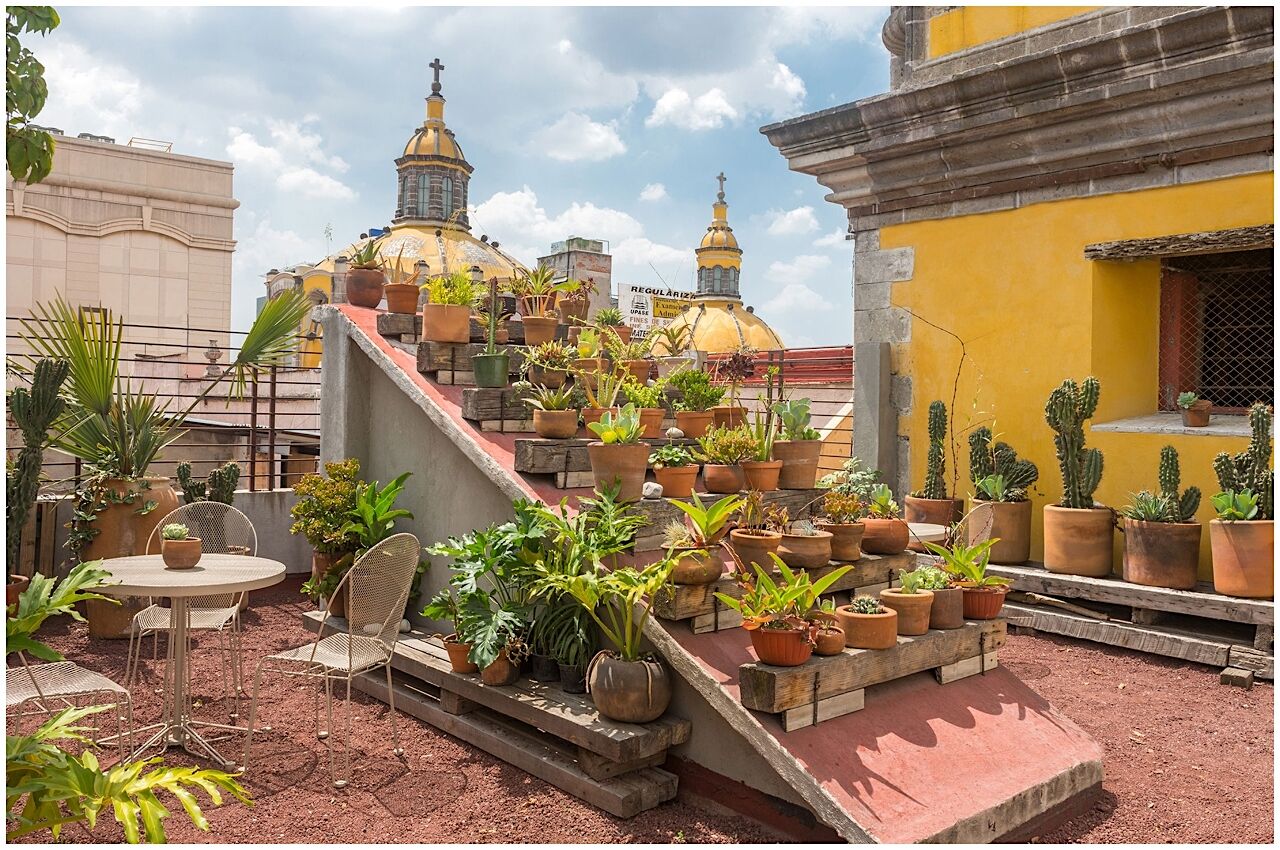 Chaya Bed and Breakfast has 11 rooms located atop a renovated 1920's building facing Alameda Park, one of the central parks for relaxing and people-watching in Mexico City. There is no elevator in the building so you will need to be comfortable climbing up and down staircases to access the location. But, the rooftop terrace and garden areas provide for amazing views of the central area making the effort worthwhile. Several shops and restaurants are located on the lower floors of the building making the location ideal to feel the energy of the city or to relax after a day of sightseeing.
The rooms are light and airy with comfortable beds. The bath products are local, LoredAna, using natural botanical ingredients. Room service is not available but breakfast is served daily and the onsite restaurant, Cancino, offers delicious local cuisine so you don't have to go far for a great meal.
Price: $260 per night
2. Casa Pepe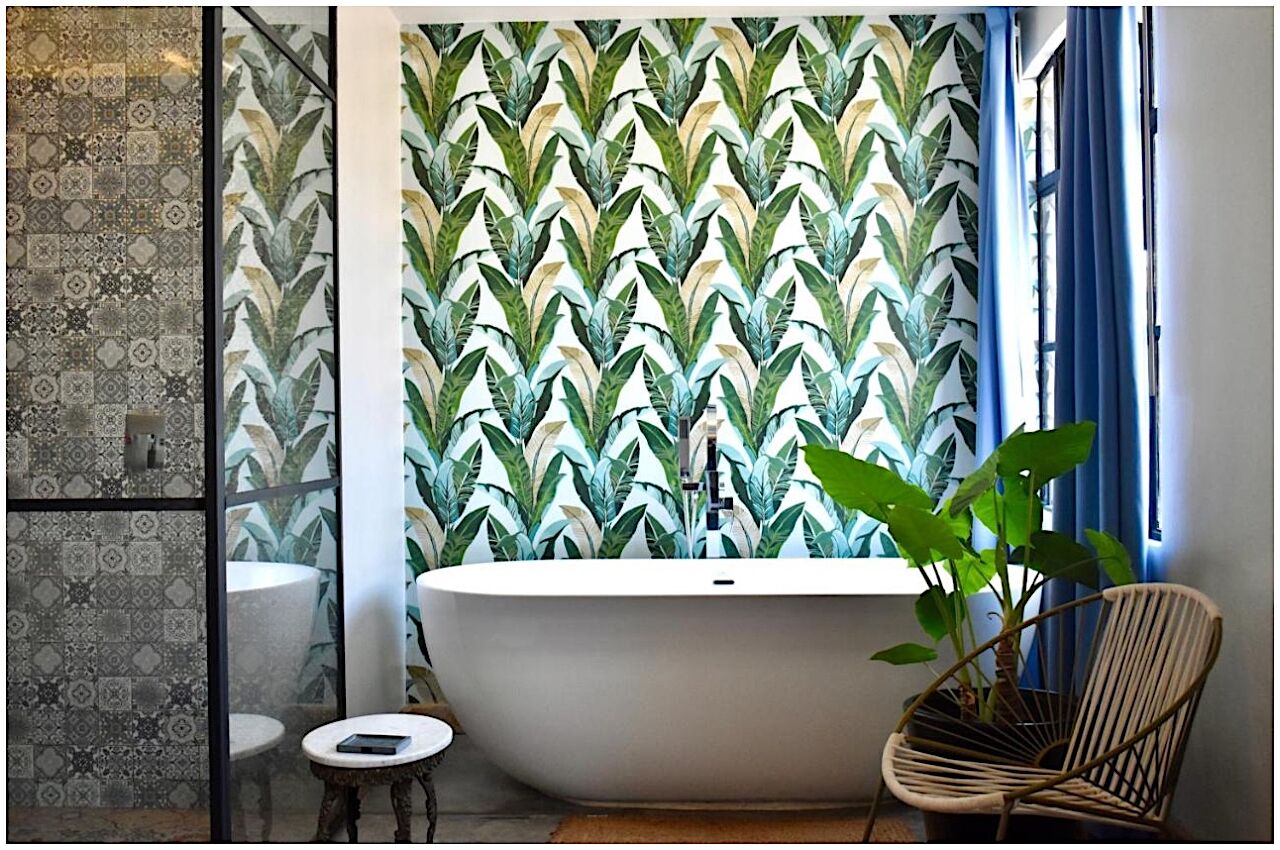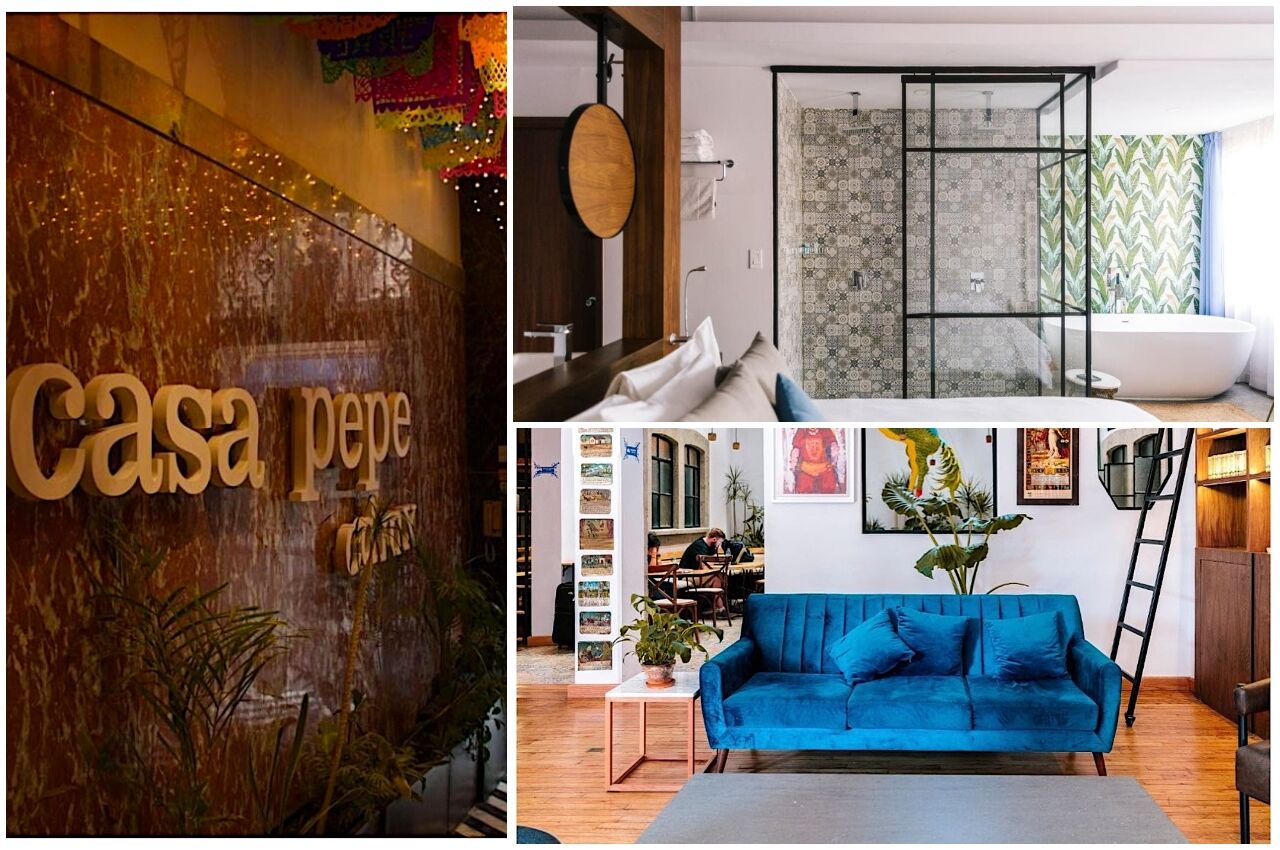 Casa Pepe offers comfortable single rooms and family suites in addition to the traditional hostel dormitories. Only 600 meters from the Zocolo Square, the site has amazing views, great nearby restaurants — in addition to the onsite restaurant — and organized opportunities to explore the city.
The staff plan daily organized activities like yoga, games, karaoke, and special events. Free daily walking tours of surrounding areas are available for guests to enjoy. Popular sites near Casa Pepe include the Metropolitan Cathedral of Mexico City, Templo Mayor, Palacio de Correos and Tenochtitlan Ceremonial Center. Just a short distance away is the Museo de Antropologia, the Chapultepec Castle and the Basilica of Our Lady of Guadalupe.
Price: $115 per night
Polanco
3. Pug Seal Polanco Anatole France Curamoria Collection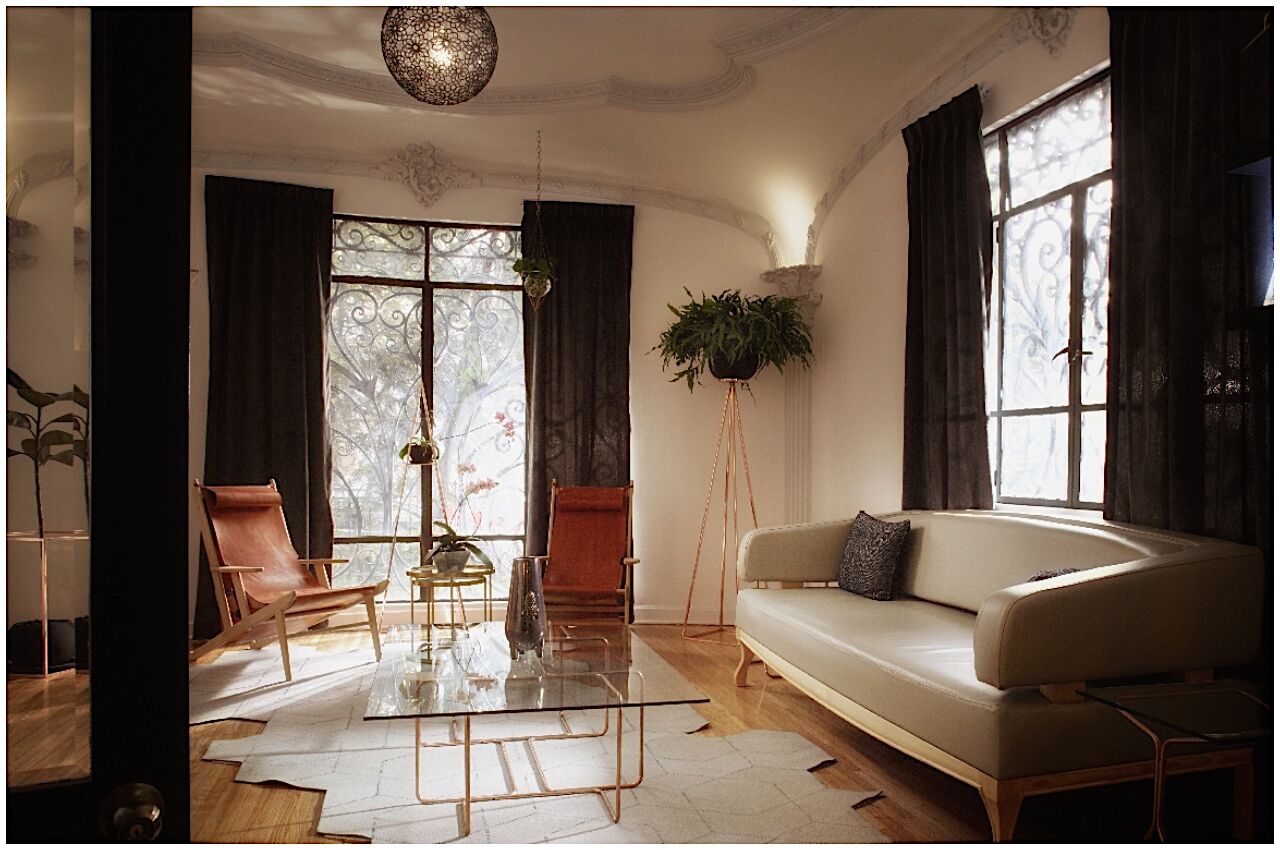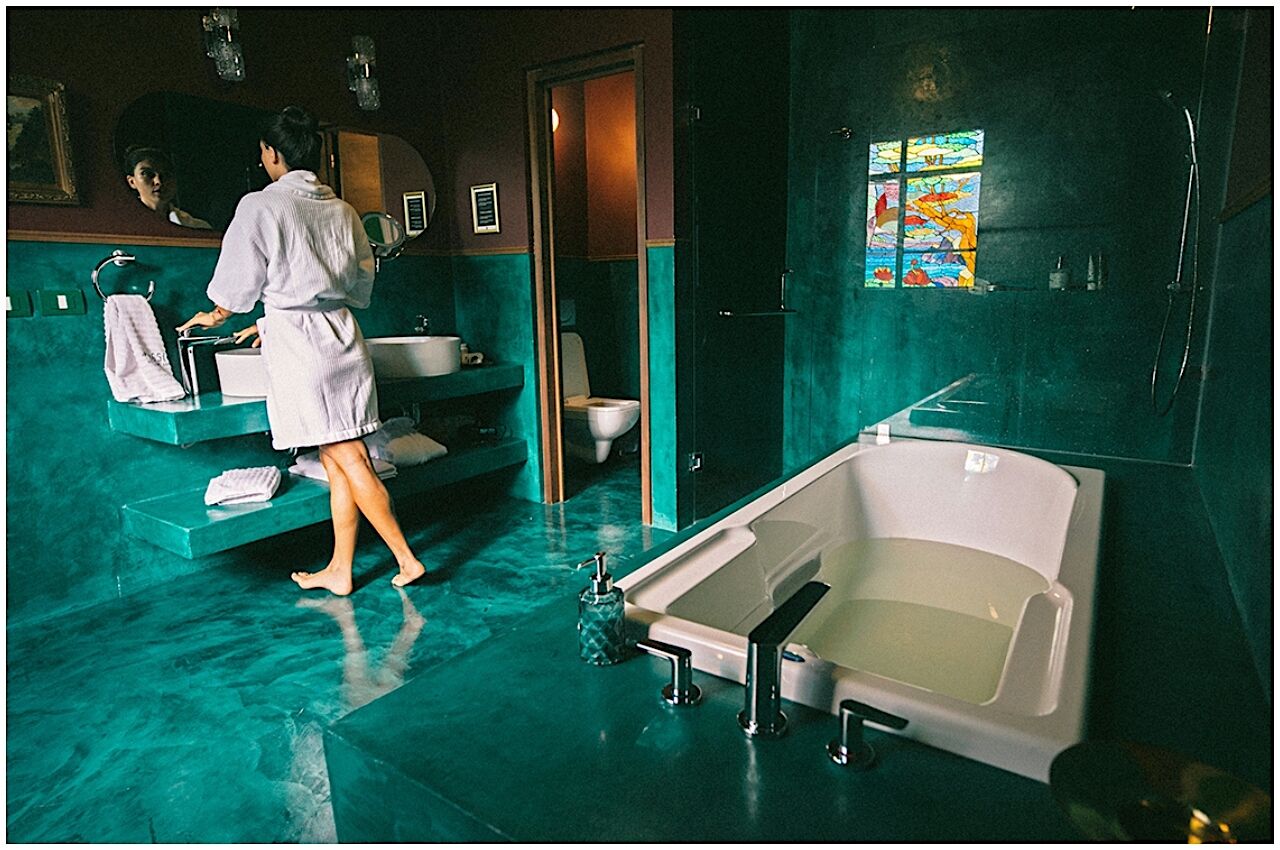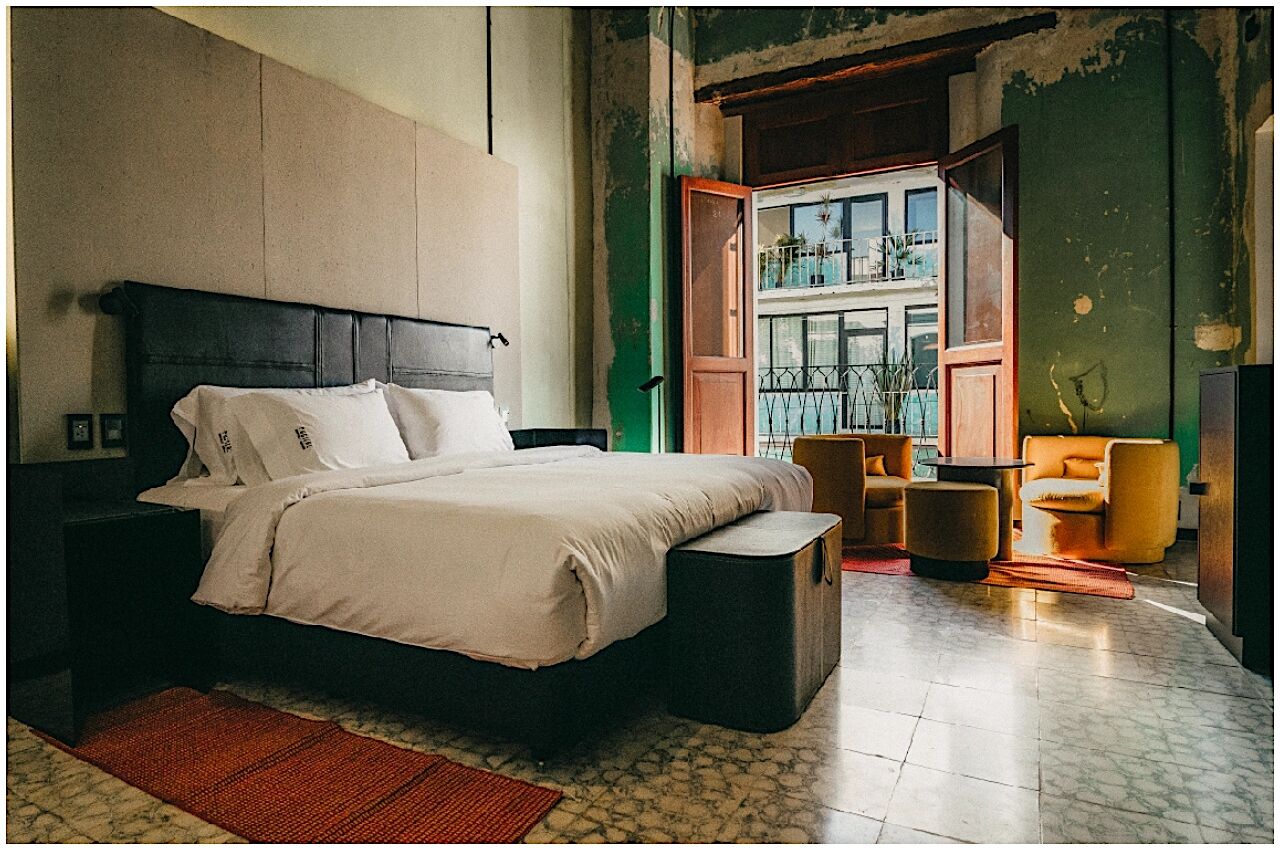 The Pug Seal is set in Polanco, one of the more popular colonias (neighborhoods) of Mexico City. Polanco is known as the "colonia where everything happens." The hotel has a European essence with a subtle color palette and the presence of Quetzalcoatl, a Mesoamerican god, throughout the halls and public areas with several paintings on display.
The rooms are comfortable and quiet. The staff are attentive and happy to assist with tours or directions. Room service is available or several delicious restaurants are within walking distance.
Palacio de Hierro Shopping Mall and Theater is a short stroll and the Museo de Antropologia and Bosque de Chapultepec less than two kilometers away. If you are interested in visiting the Centro Historical, it's easily reached within 15 minutes on public transportation.
Price: $269 per night
4. Las Alcobas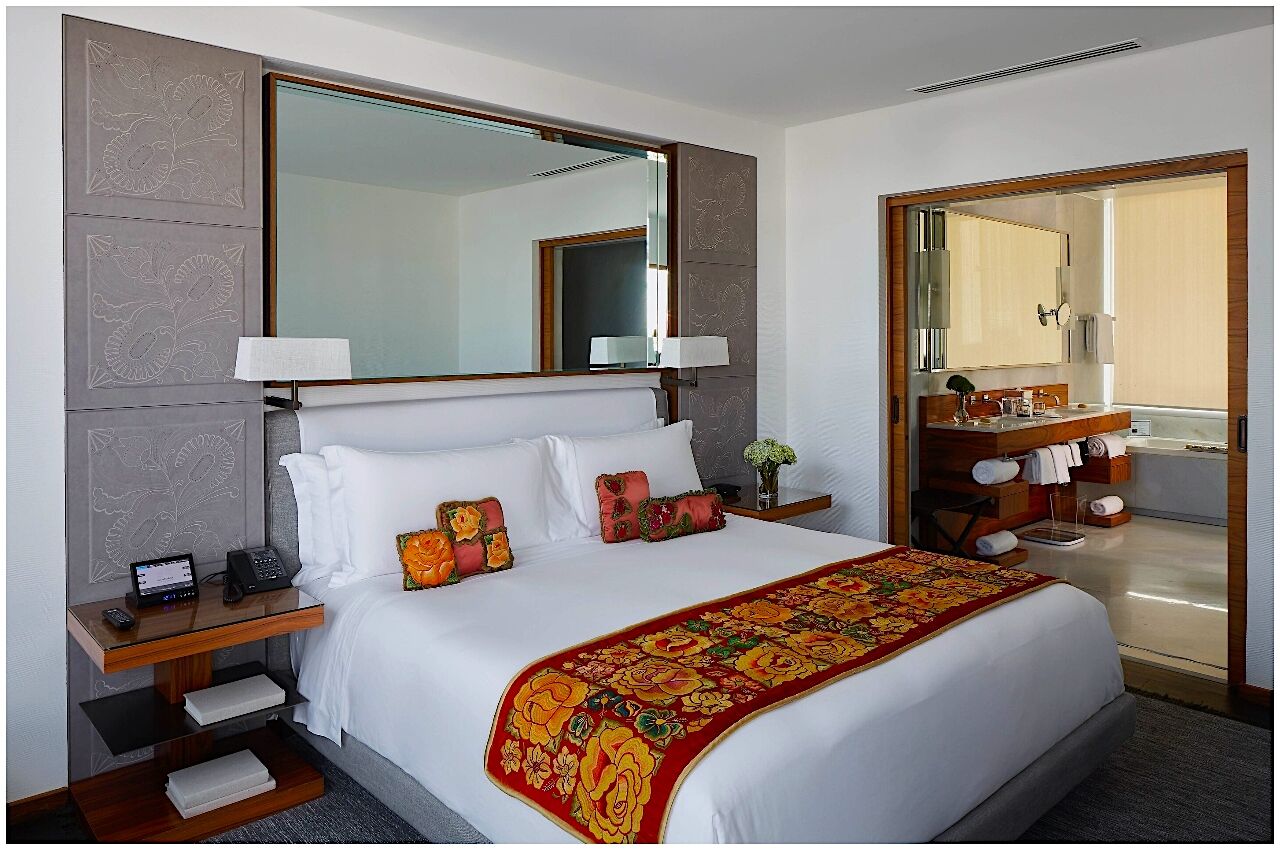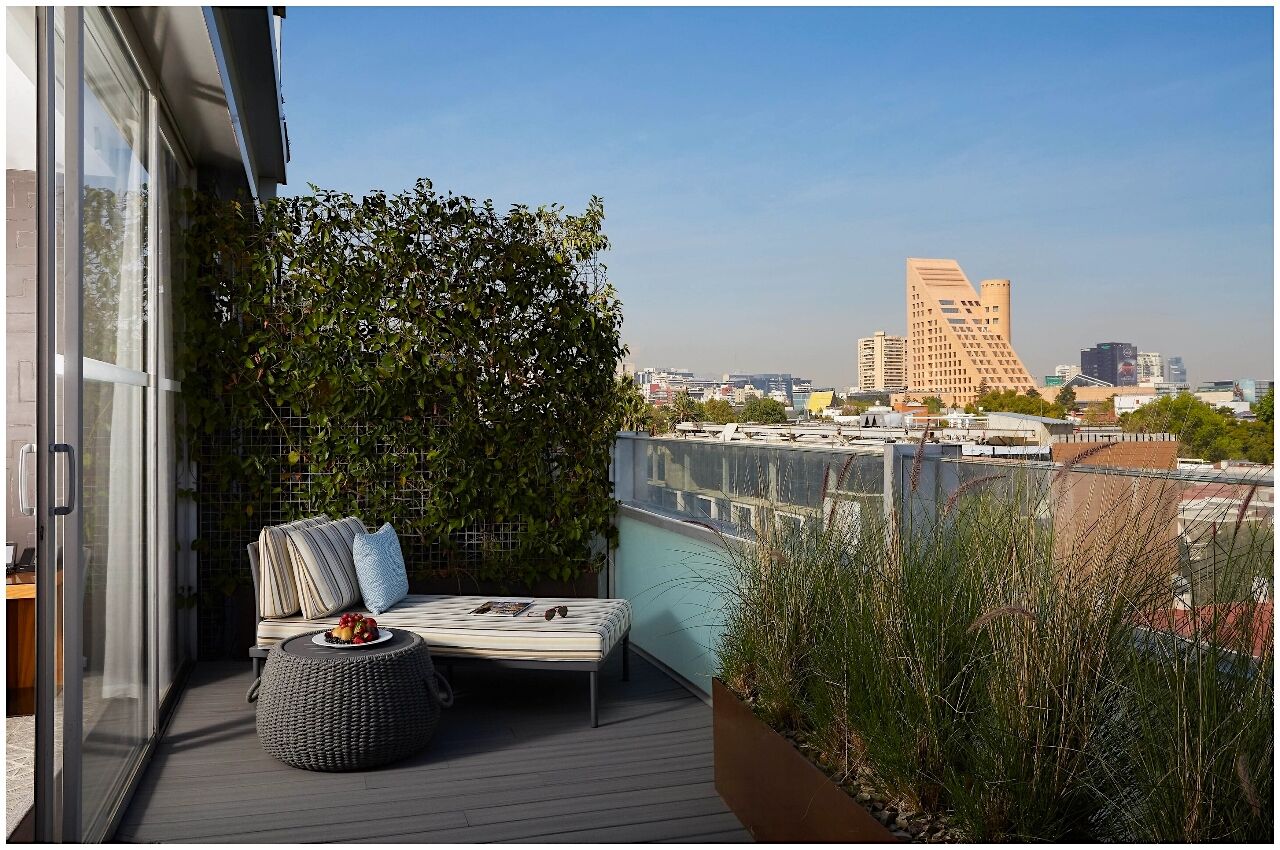 Designed by Yabu Pushelberg, Las Alcobas is very luxurious. As you enter the lobby, there's an impressive spiral staircase leading to the upper floors. The plush, comfortable lobby is inviting and each guest room has adjustable memory foam mattresses, goose-down bedding, and a deep soaking tub with hydrotherapy amenities and mood lighting as well as a "soap menu."
Room service is excellent but the next-door restaurant, Dulce Patria, is a must-visit while here. Nearby attractions include the Museo de Antropologia, Chapultepec Castle, and the Auditorio Nacional.
Price: $478 per night
5. Hotel Boutique Casa Vieja Mexico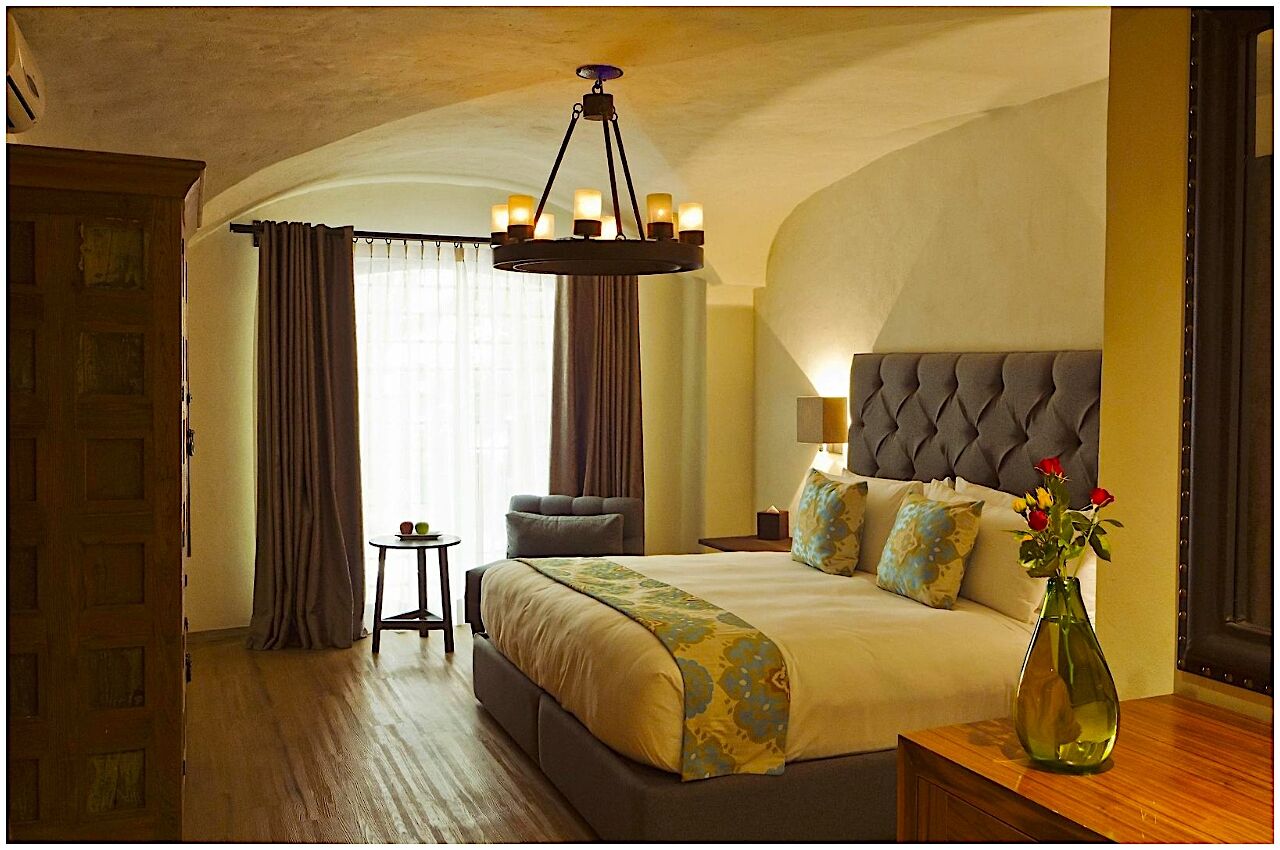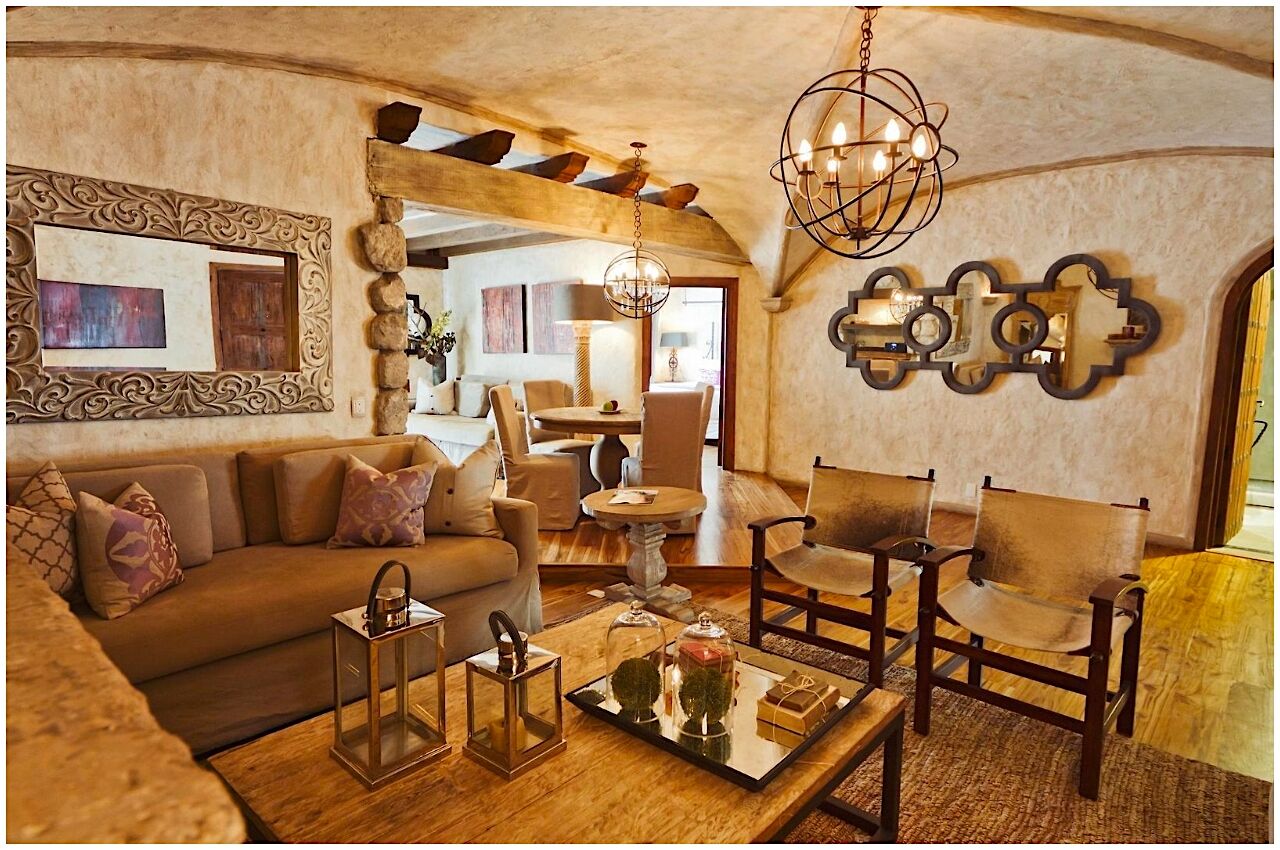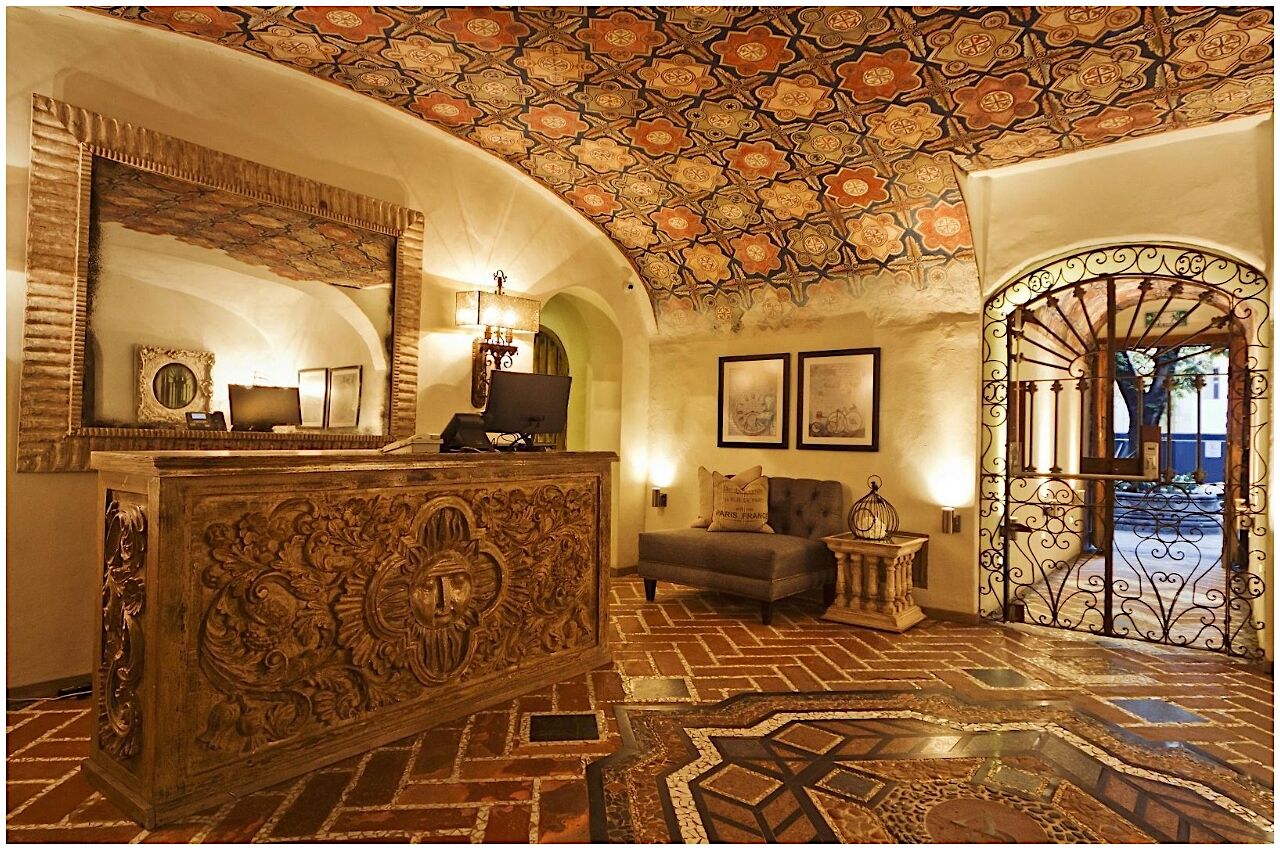 The 11 rooms overlook a well-manicured garden and feature hacienda-style architecture in this beautiful boutique hotel. The onsite spa features beauty treatments, steam baths, and massages. Room service is only available Wednesday through Sunday, but you are in a neighborhood with many fantastic restaurants — many of which offer delivery to the hotel.
The hotel is a mear few meters from the Parque Lincoln and less than two kilometers from the Museo de Antropologia. Also nearby are the Auditorio Nacional, Parque Zoologico de Chapultepec, and the Chapultepec Castle.
Price: $234 per night
La Condesa
6. The Red Tree House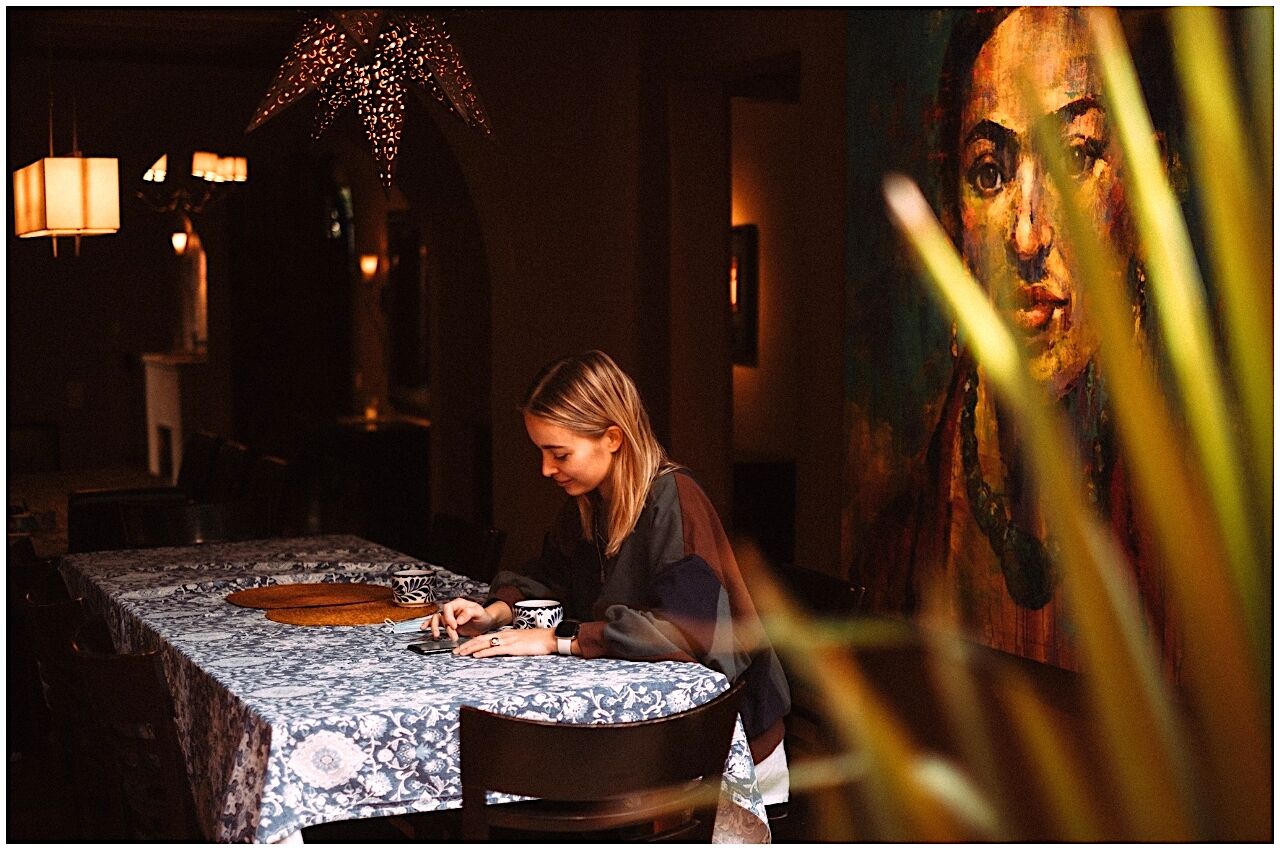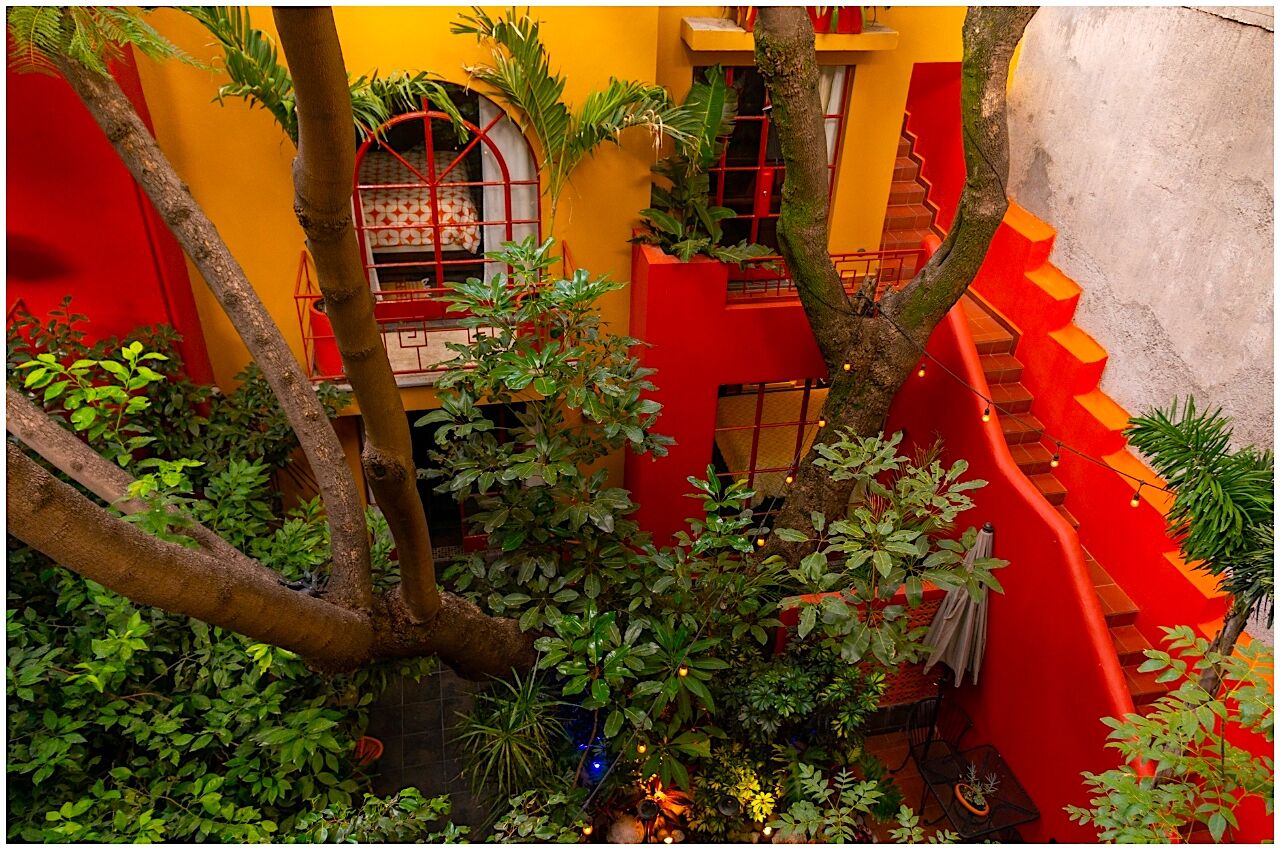 The Red Tree Hotel is well known in La Condesa for for its highly-rated, superb customer service. The lobby features a classical piano, comfortable sofas and lots of art. A wood-burning fireplace is a centerpiece for the nightly happy hour in the hotel's lounge.
The rooms are small but comfortable with amazingly soft beds. The rooms have in-room heaters to make the cooler months more comfortable, a rare find in Mexico City. You are near several parks and restaurants in the area.
Price: $144 per night
7. Casa Tuna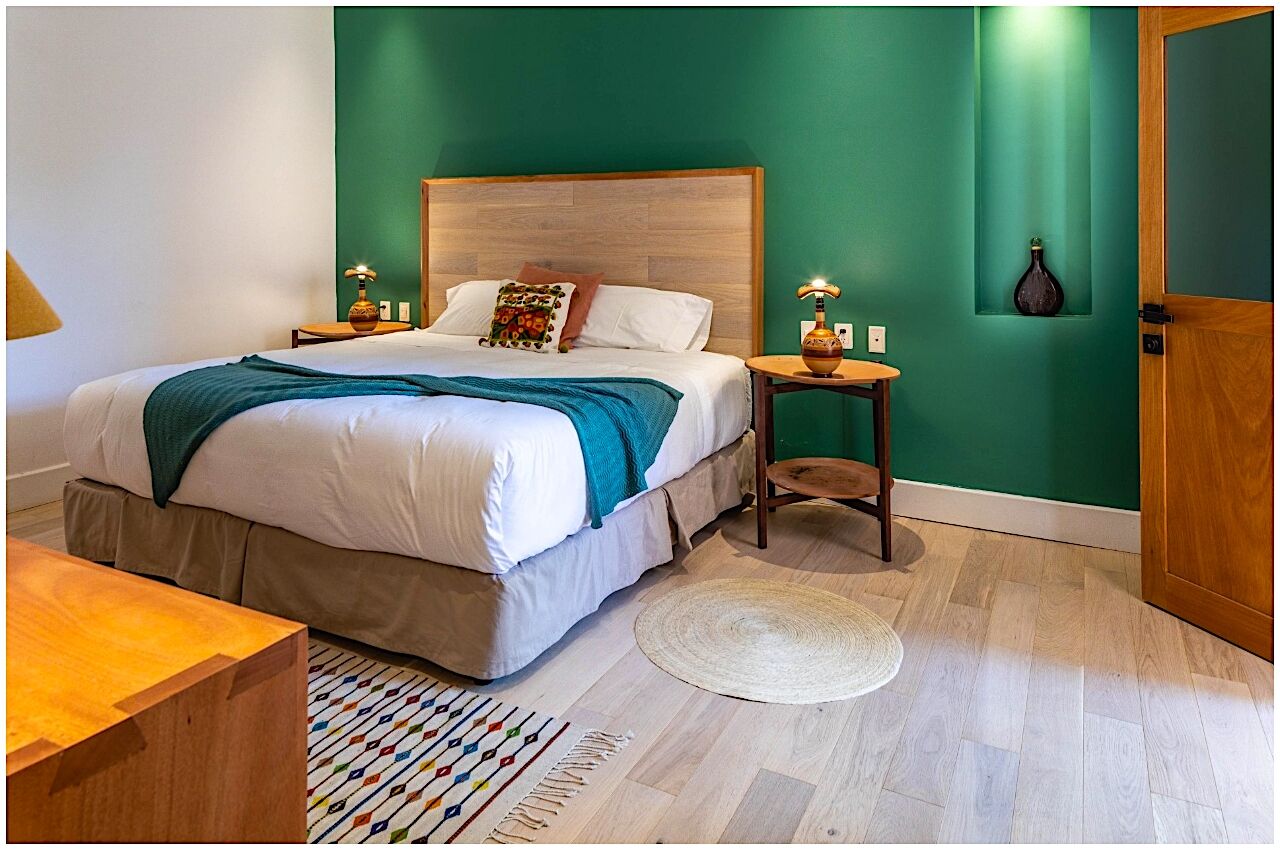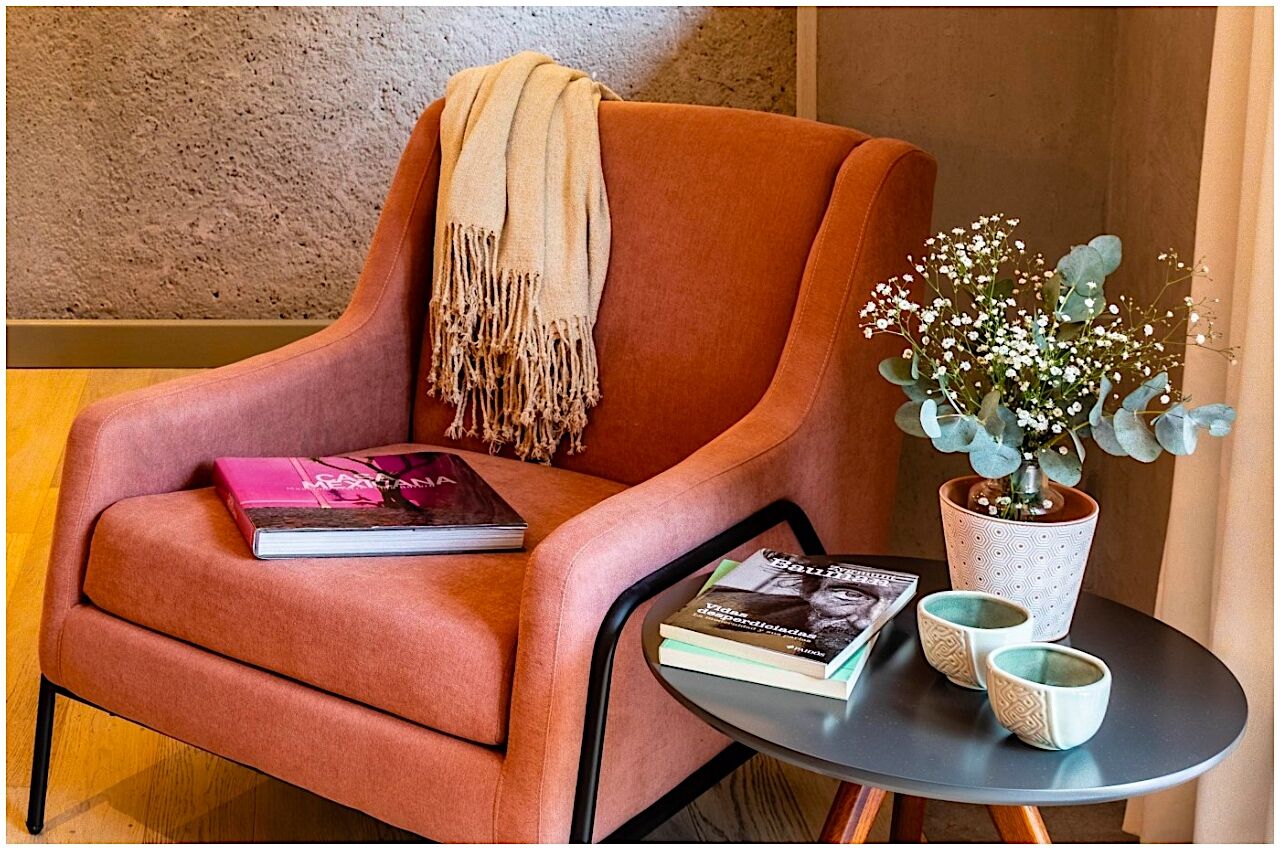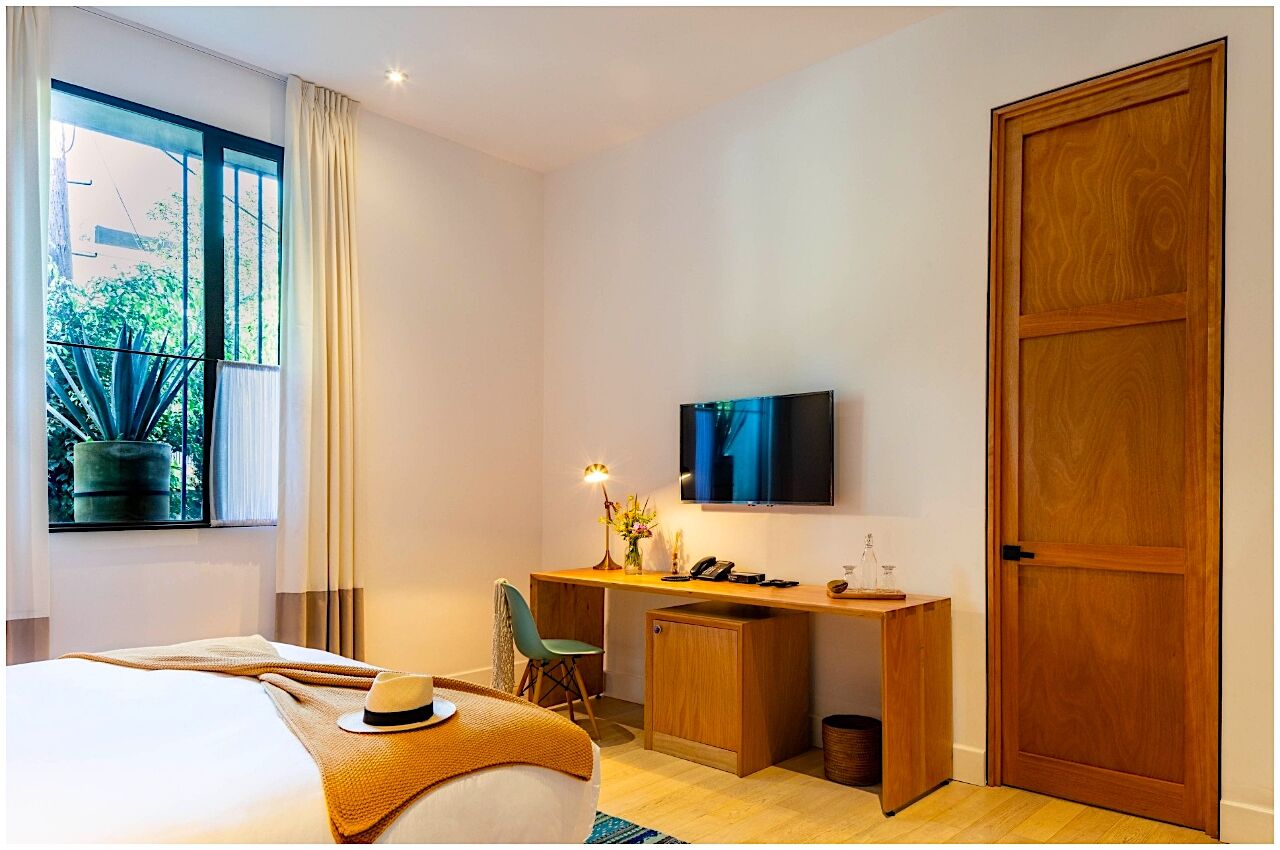 Just southeast of La Condesa and within meters of central Coyoacán, this bed and breakfast has rooms with patios or balconies. Private parking is available on site, a rarity in Mexico City. Staff are knowledgeable of the local area and gladly provide guest assistance when needed.
The Coyoacán area is well known for its Spanish colonial-style architecture. Visit the La Conchita, Santa Catarina or San Juan Bautista churches to see some of the most famous examples. The Frida Kahlo House Museum is less than a kilometer away (order your tickets in advance as the venue is frequently booked out several days/weeks). The Leon Trotsky Museum is another lesser-known treasure in the area and The National Cinematheque is about three miles away and hosts several events throughout the year.
Price: $123 per night
La Roma
8. La Valise Hotel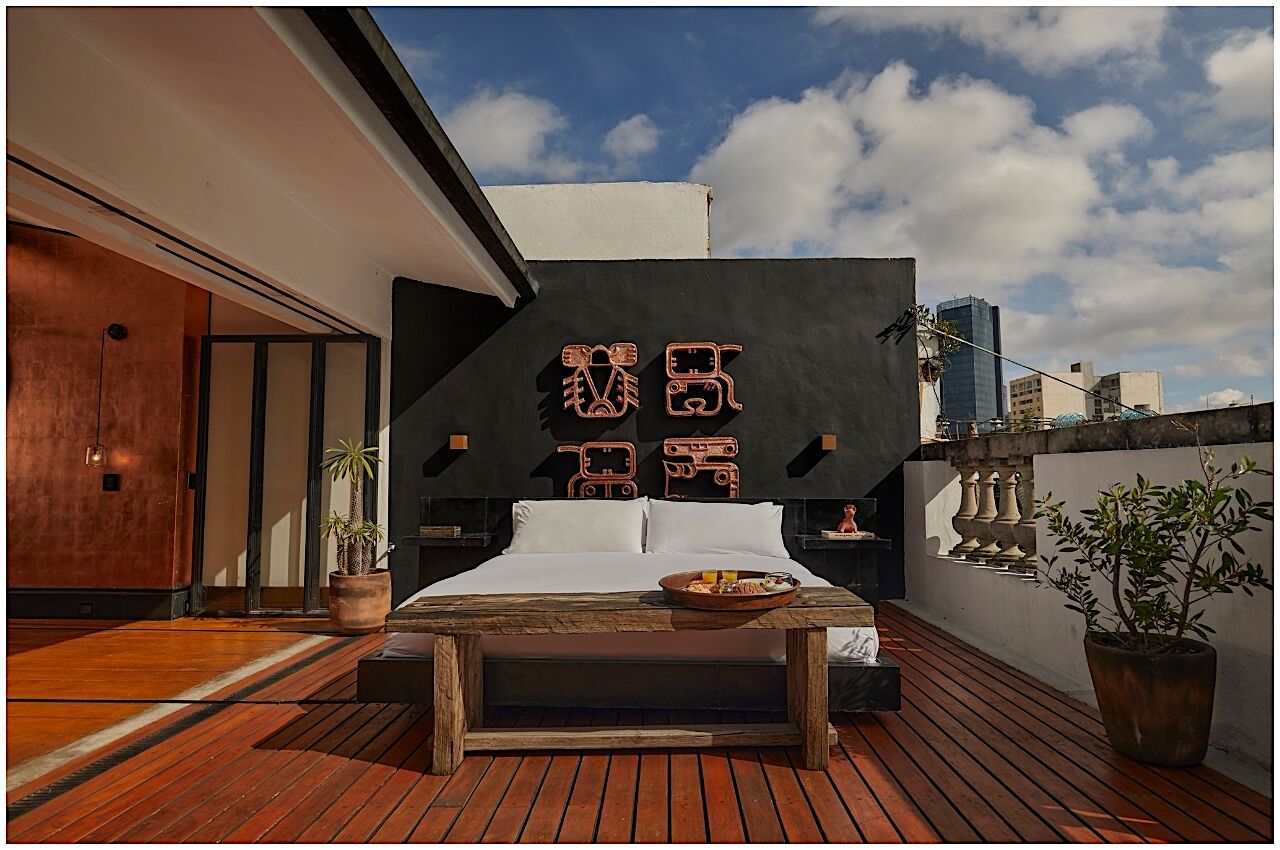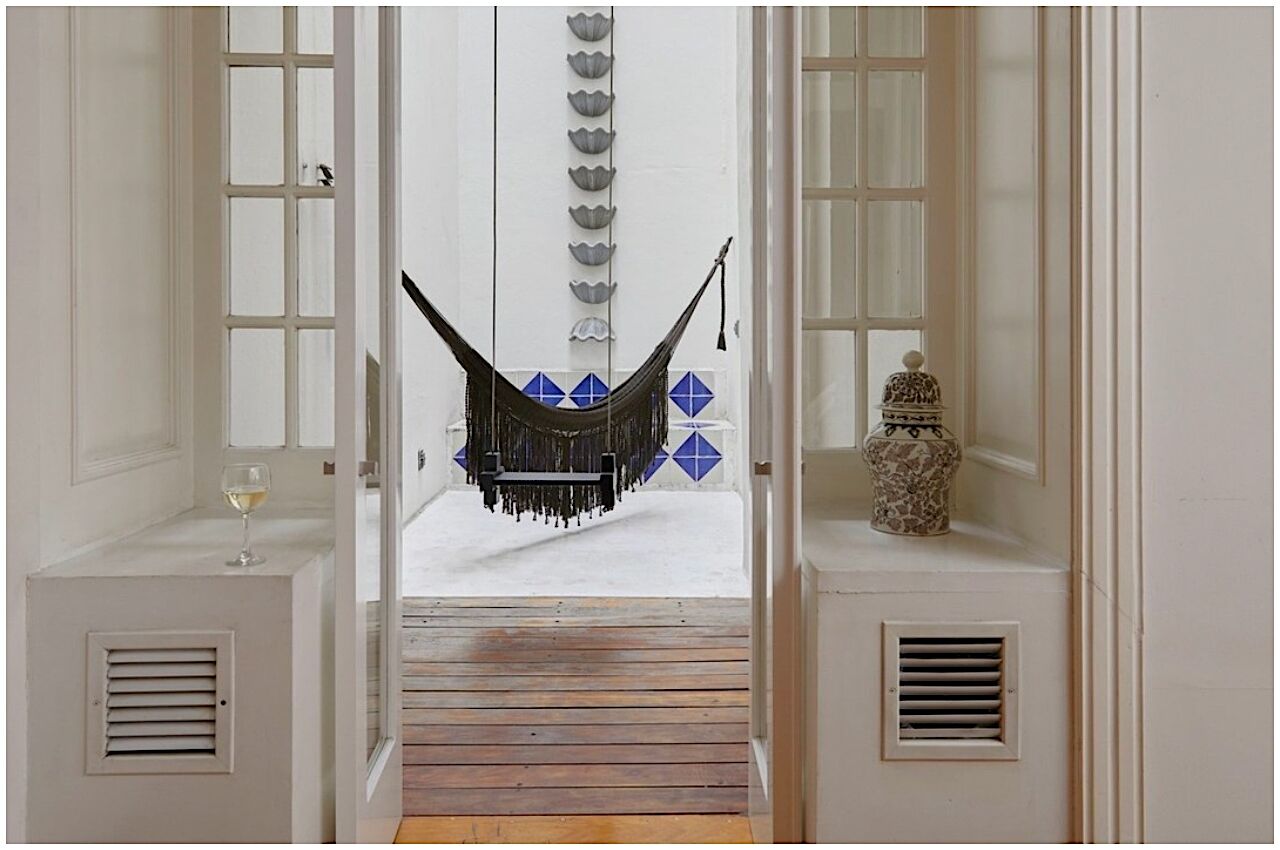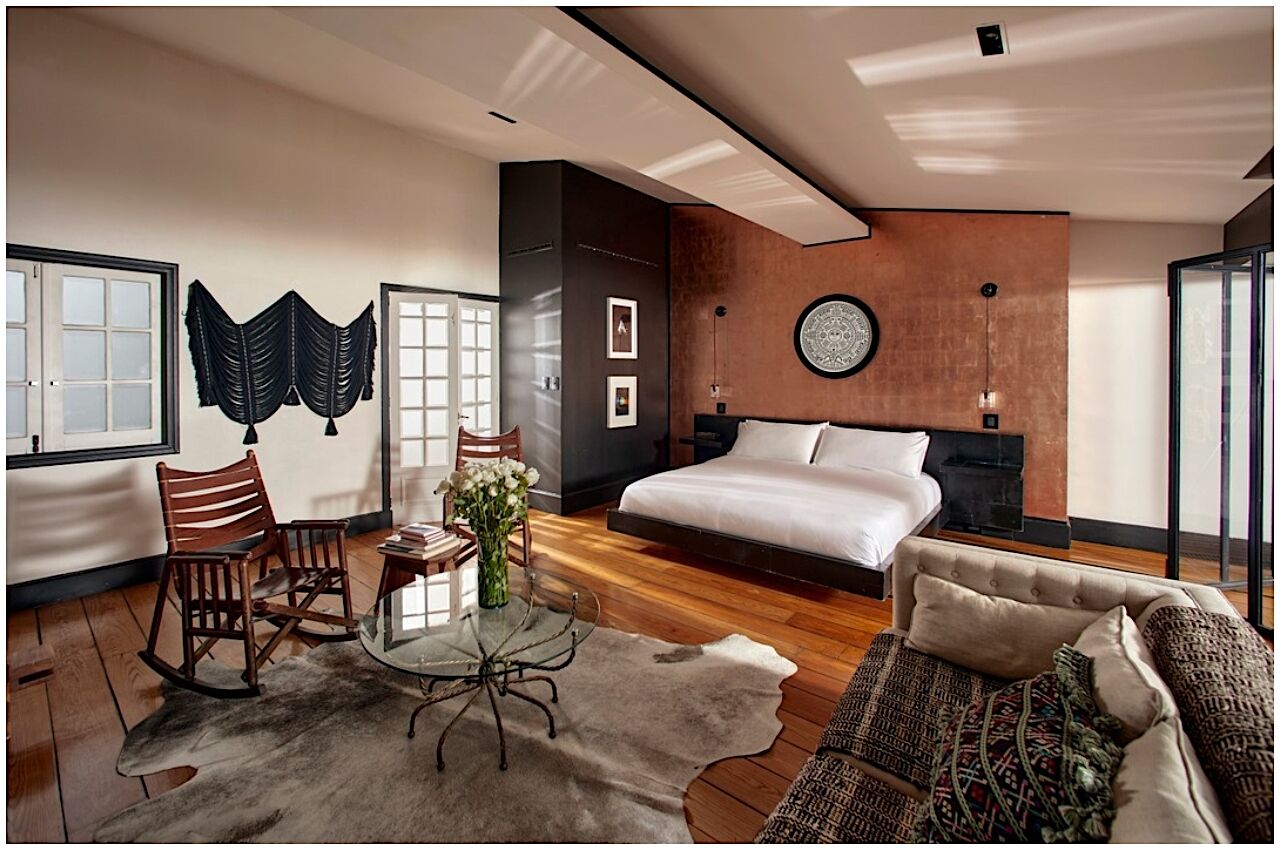 From the outside, this hotel looks like just another colonial house on a tree-lined street in a casual neighborhood, but don't be fooled. The hotel is designed like a townhouse with three rooms split between the first and second floors. Mesoamerican-inspired art is prominently displayed throughout including several images of Quetzalcoatl. For a truly unique experience, ask for the La Terraza room. In La Terraza, the bed literally slides out onto a private terrace where you can sleep under the stars with cozy comforters will keep you warm even on chilly nights.
The best restaurant in the area is Rosetta. But being in La Roma, several restaurants are a short taxi ride away. You are also within walking distance to the Line 7 Metro which itself is like a tour bus taking you past all the must-see attractions.
Price: $314 per night
9. Nima Local House Hotel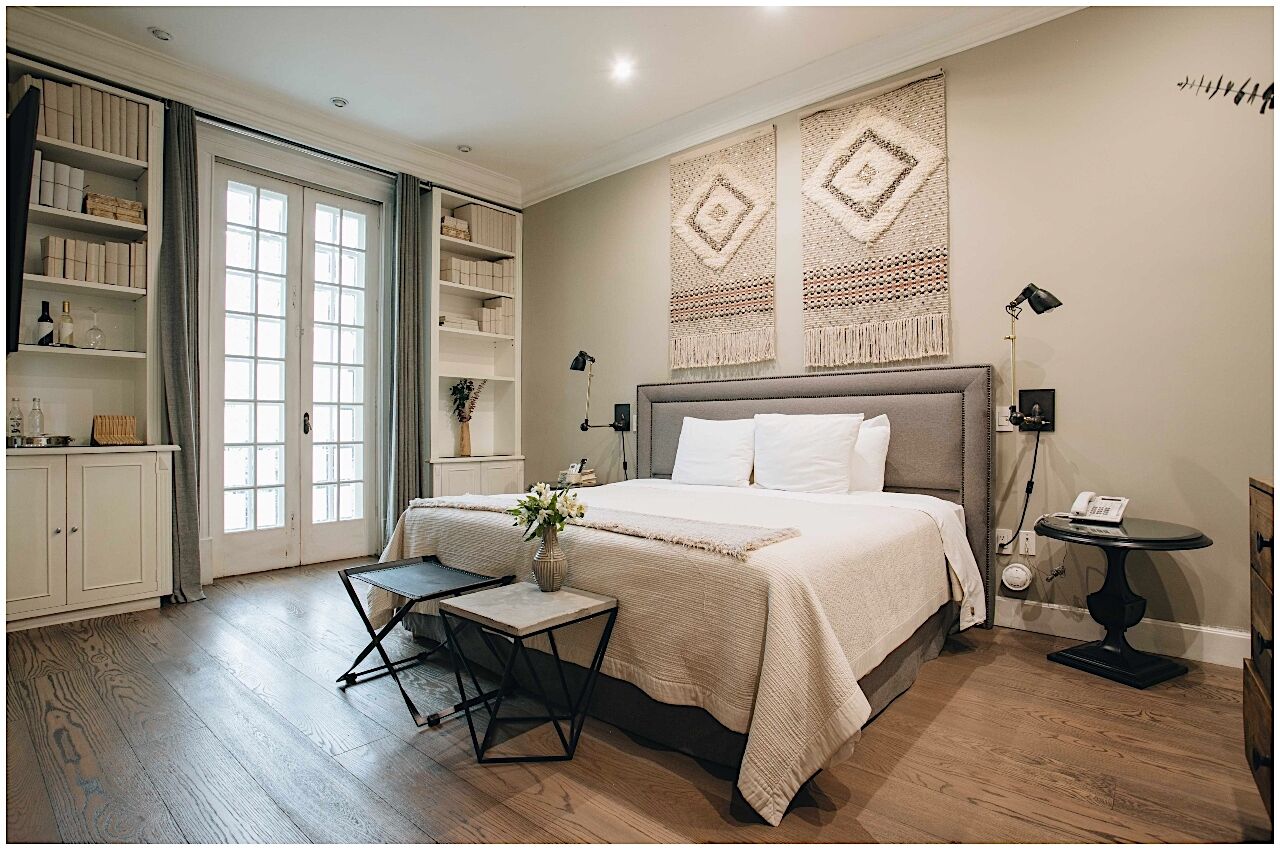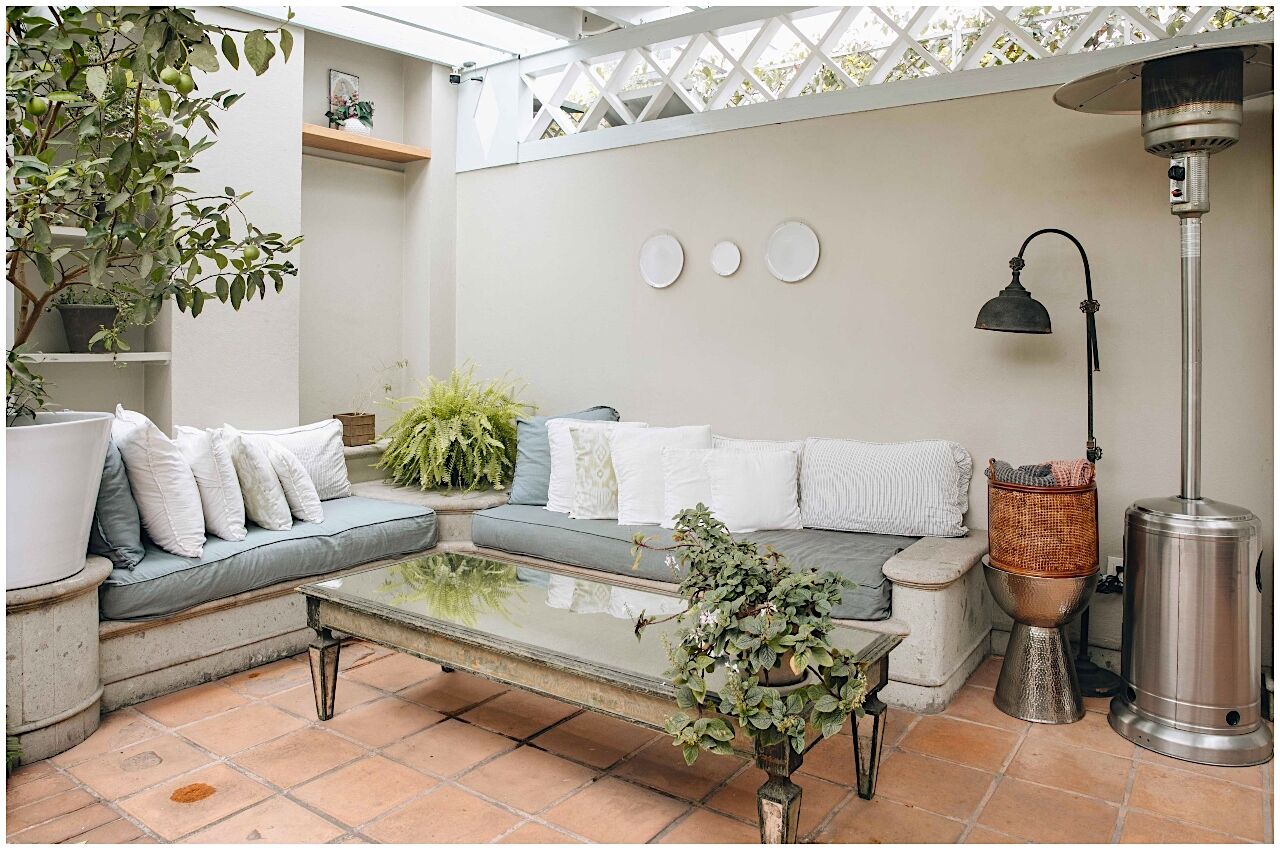 Sunlight streams through the large windows in this old house converted into a four-bedroom hotel. Each room is homey and very comfortable with different contemporary Mexican designs. The service is very personal and attentive to your every need.
Room service is available, but you are within walking distance of some of the best restaurants and bars in Mexico City. There is also a small spa onsite offering massages.
Price: $380 per night
What did you think of this story?