14 Beautiful Airbnbs in Mexico City's Trendiest Neighborhoods
Mexico City was founded on top of the ancient Aztec capital of Tenochitlán, which existed from 1325 to 1521. Nowadays, the city is so large that it extends way beyond Centro Histórico, with many neighborhoods with totally different vibe. To help you choose an area, we've picked the best Mexico City Airbnbs in the most central areas of the city, and curated a list of interesting places to visit nearby. And, if you're looking for the Mexico City adventure of your dreams without doing any of the organizing, Matador Network has the perfect trip waiting for you.
 

Taking a trip to Mexico? Check out

Matador

's Mexico accommodations guides:
We hope you love the spaces and stays we recommend! Just so you know, Matador may collect a small commission from the links on this page if you decide to book a stay. Listed prices are accurate as of the time of publication.
Best Airbnbs in Roma and Condesa
Spacious, well-lit apartment in heart of Roma Norte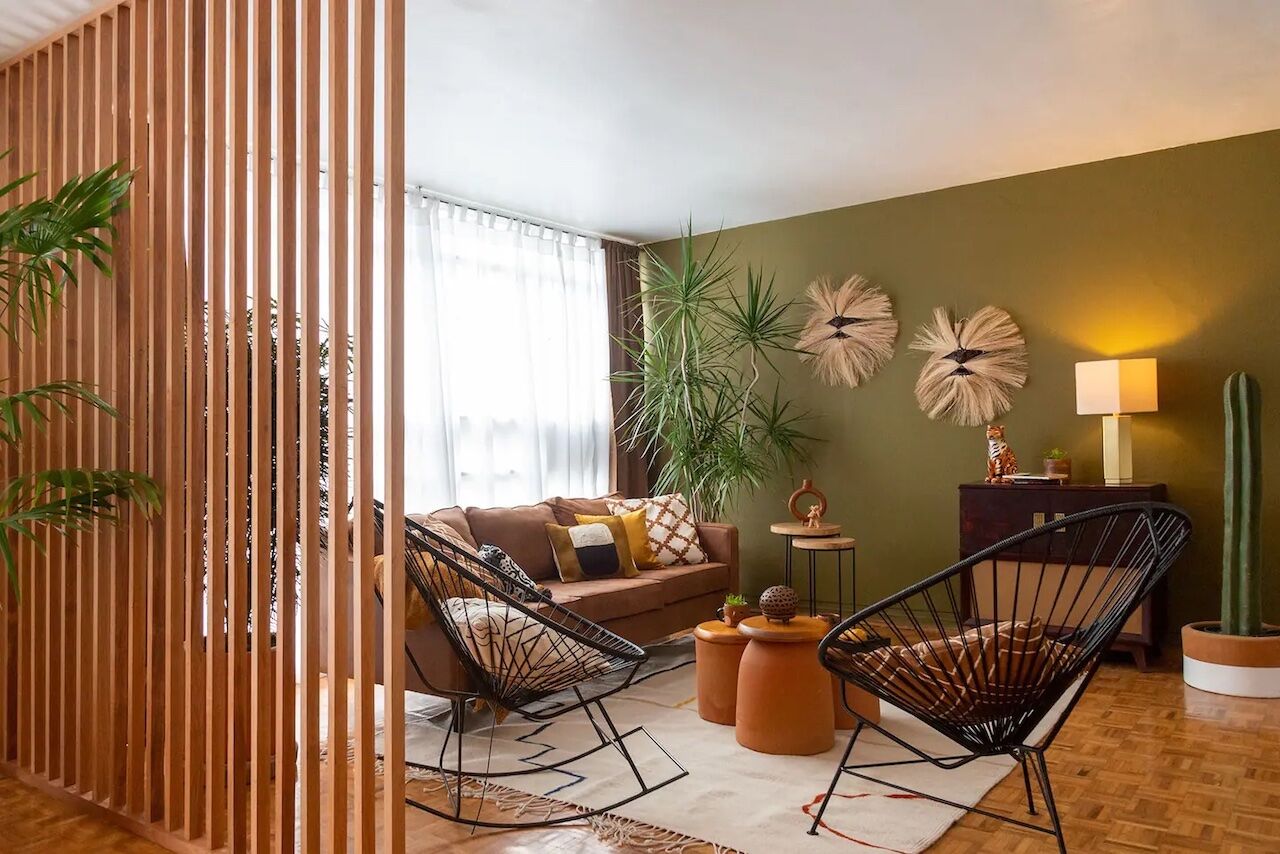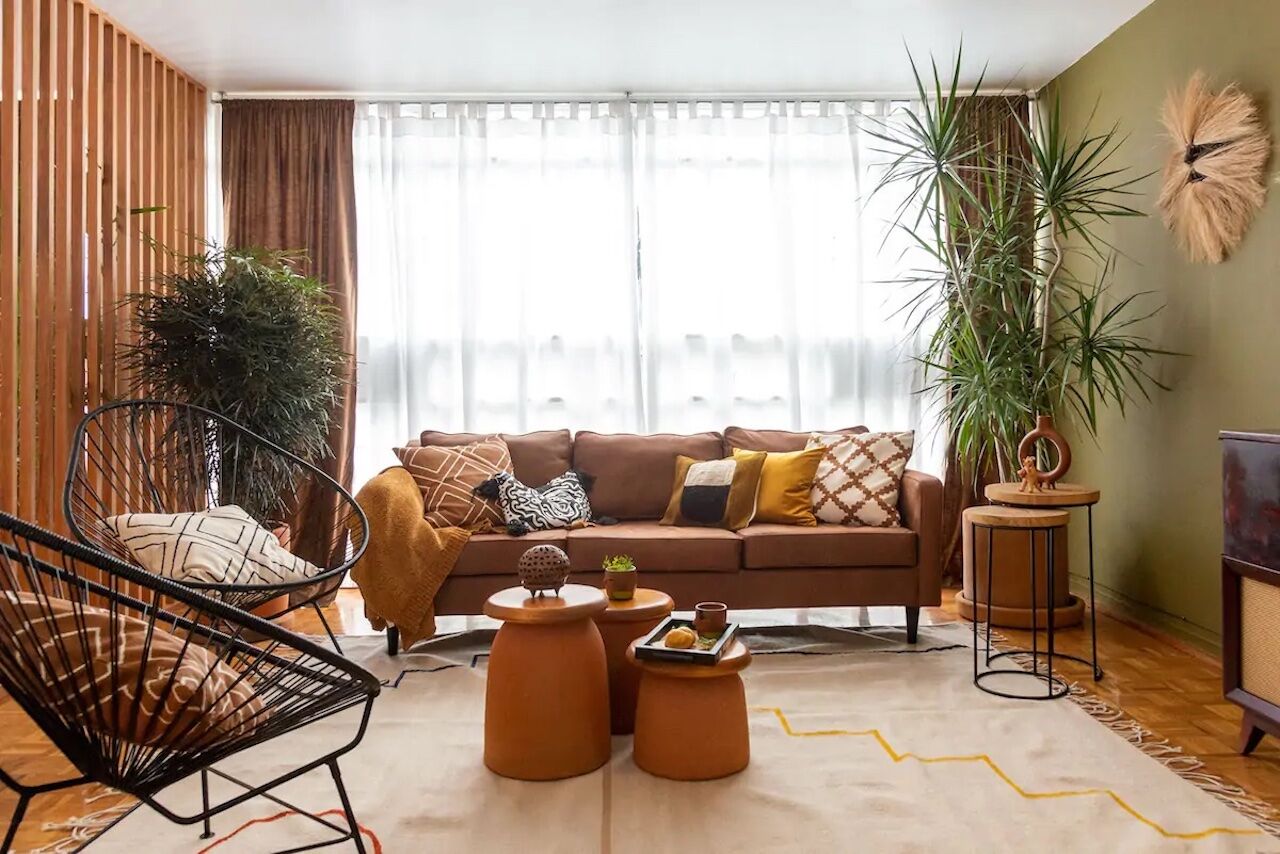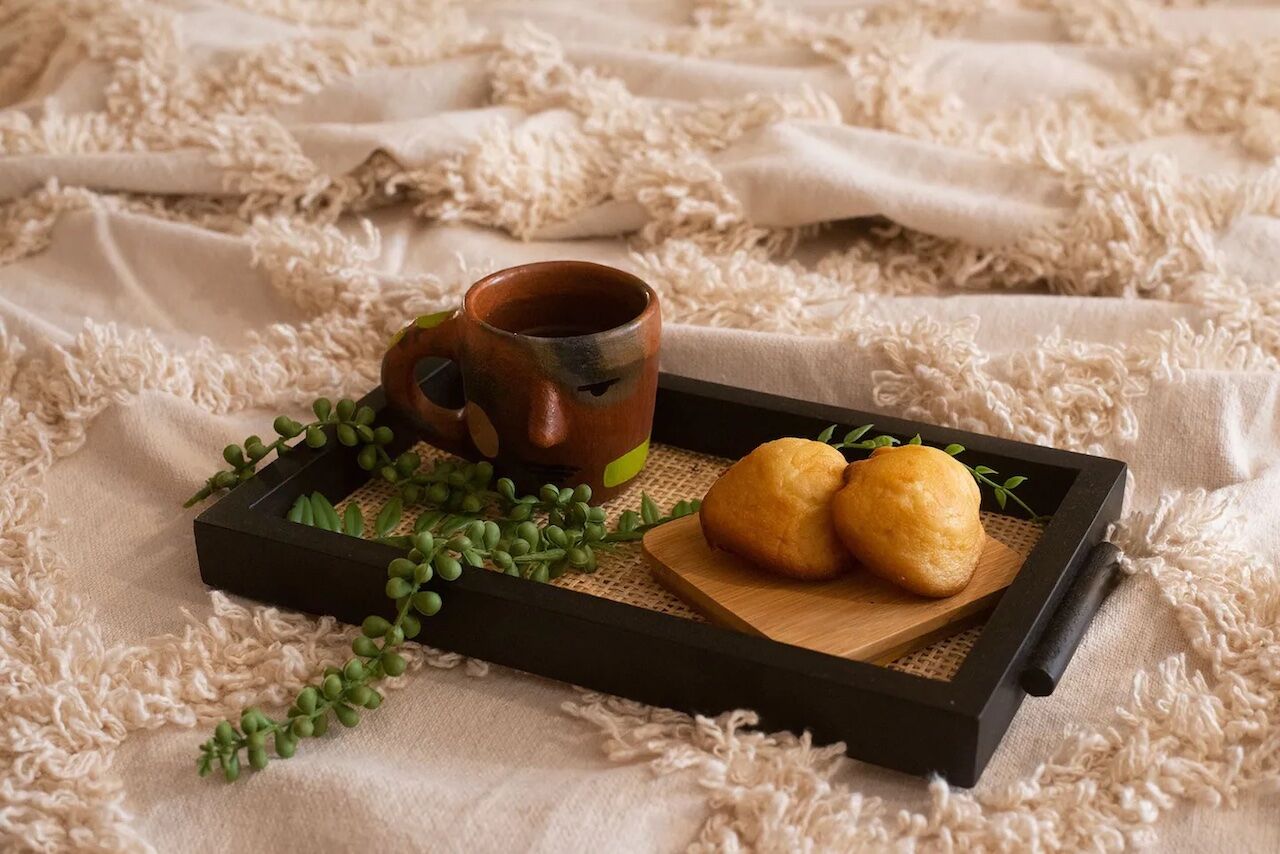 This bright and well-trimmed space has four very comfortable rooms that can receive up to 10 people. Casa Tierra is full of Mexican contemporary design pieces by M.A. and Cacao and is located on the busy Av. Álvaro Obregón, two blocks from Calle Colima. Here you will find several of the most interesting design stores in the city (look for your gifts inside the aptly named Happening Store), surrounded by many restaurants such as the classic MOG, Belmondo, the delicious tacos at Taquería Orinoco and the drinks of Páramo and El Parnita. If you are a vinyl lover, Revancha and La Roma Records are nearby.
Ten guests, four bedrooms
Price: $326 per night
Entire Loft in Condesa with balcony and terrace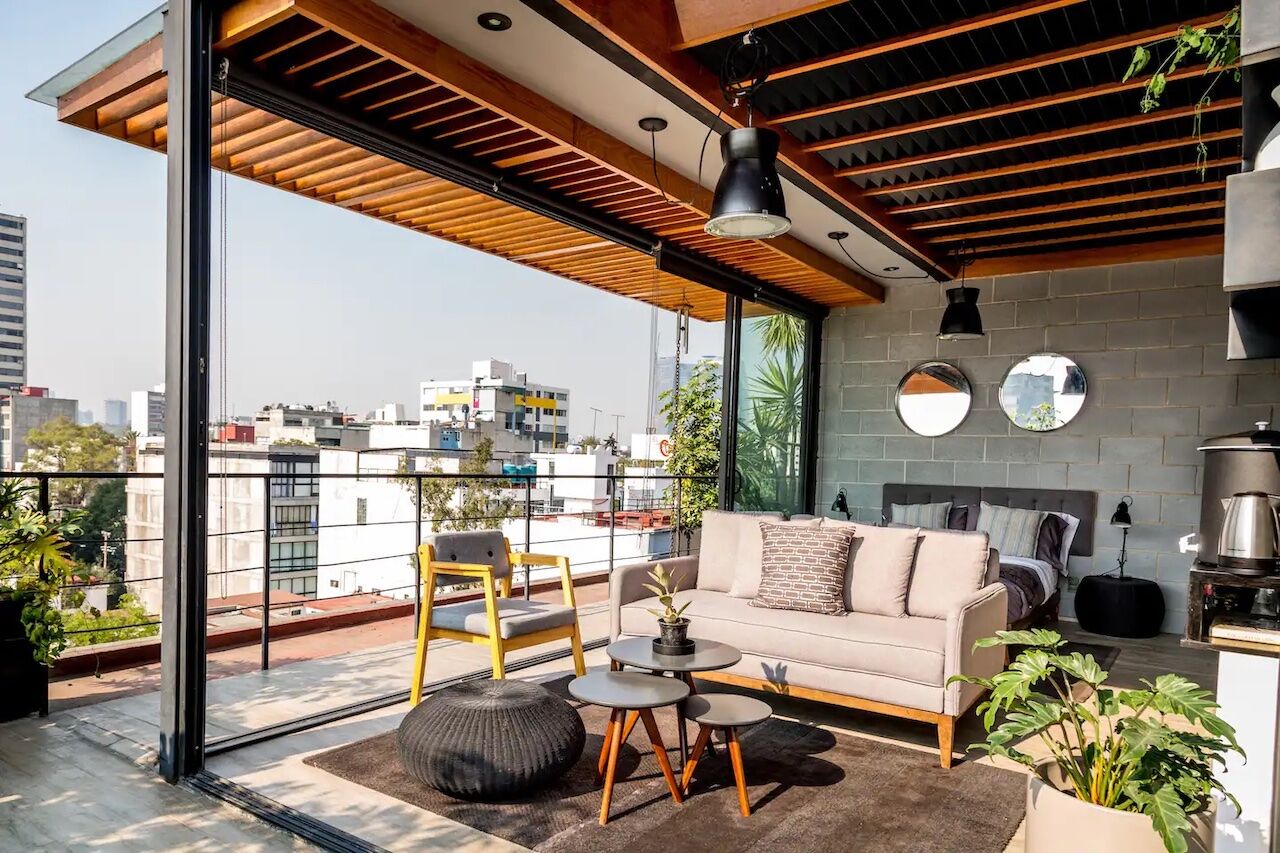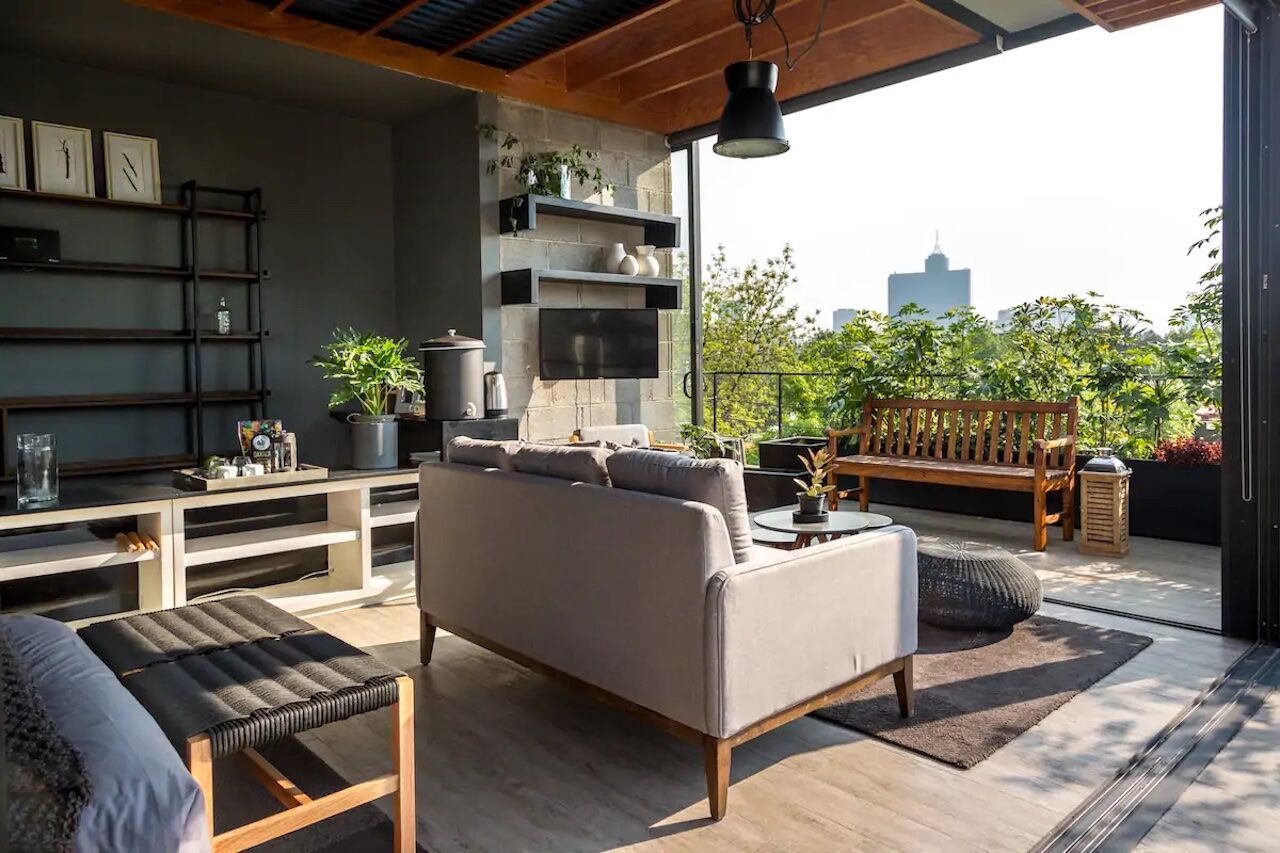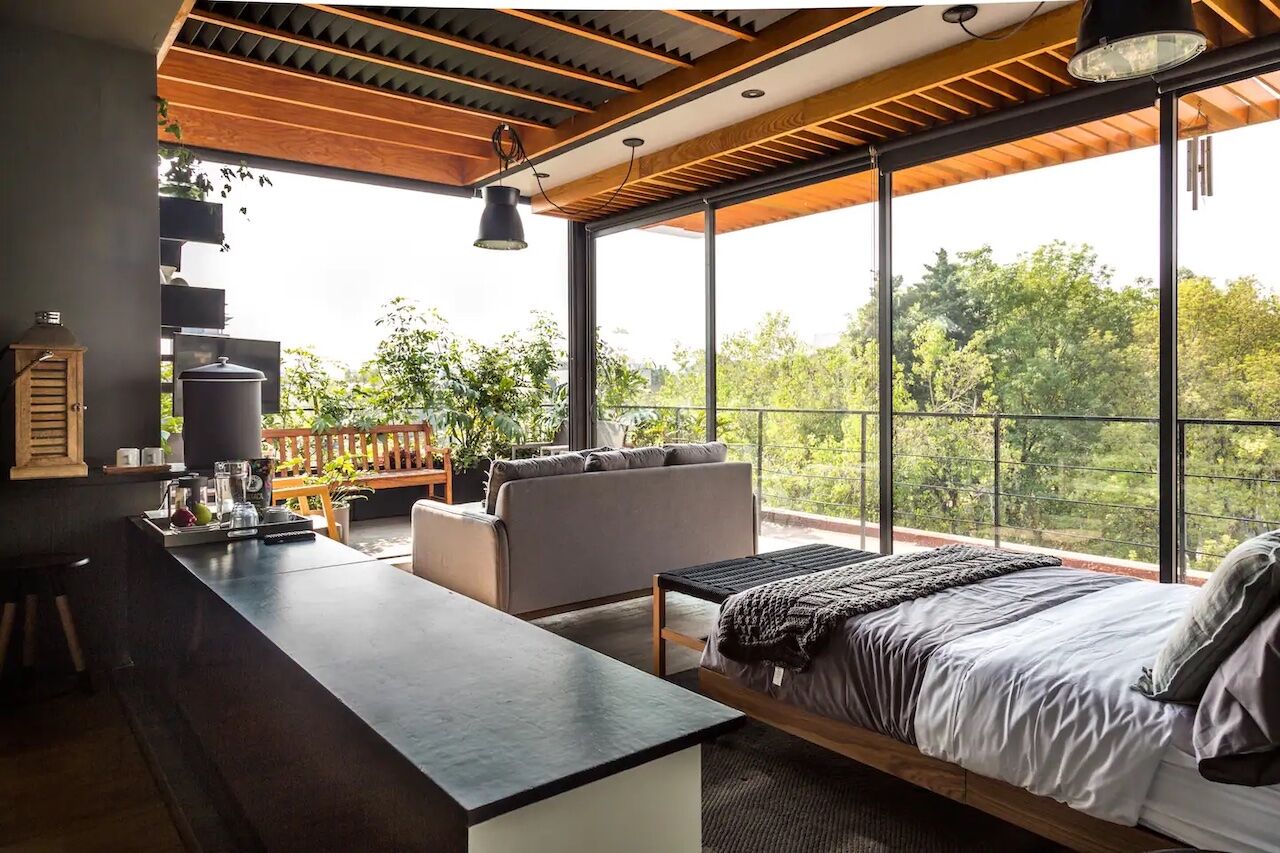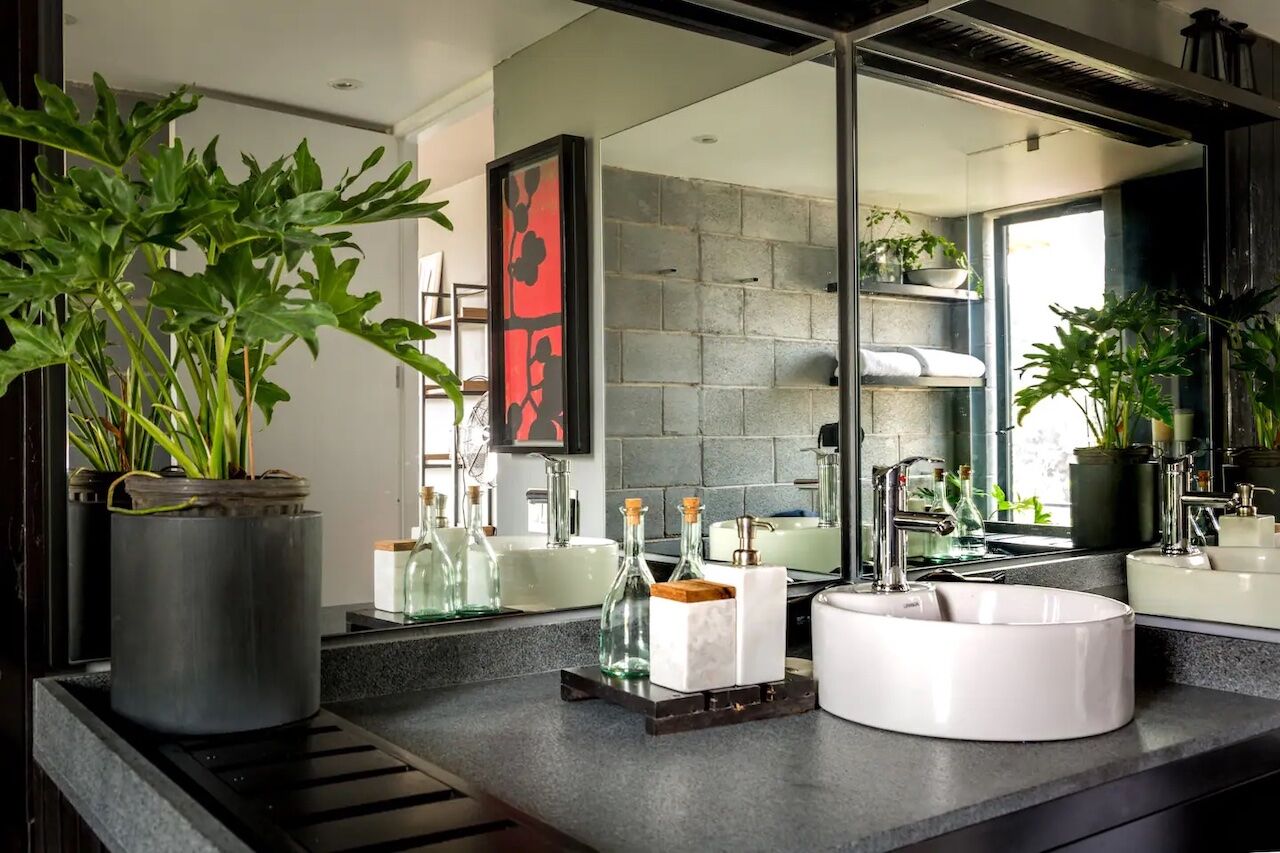 This small but perfect loft, surrounded by greenery and opening onto the whole of Condesa from its living room, is ideal for one or two people. You can even open its windows to enjoy the sunrise and sunset from bed. With a spacious bathroom that includes a washing machine,it's the ideal place for a long stay. It is very close to Avenida Alfonso Reyes and its delicious breakfast options, including Casa Bruna, Quesería de mí, and Peltre. You'll have one of the best cafes in the neighborhood in Chiquitito and some good literature at El Péndulo Bookstore or the Fondo de Cultura Económica. You can get to Parque México easily and get to know the newest tortillería from the Mexican chef Enrique Olvera, Molino "El Pujol."
Two guests, one bedroom
Price: $149 per night
Bright and new Condesa apartment perfect for families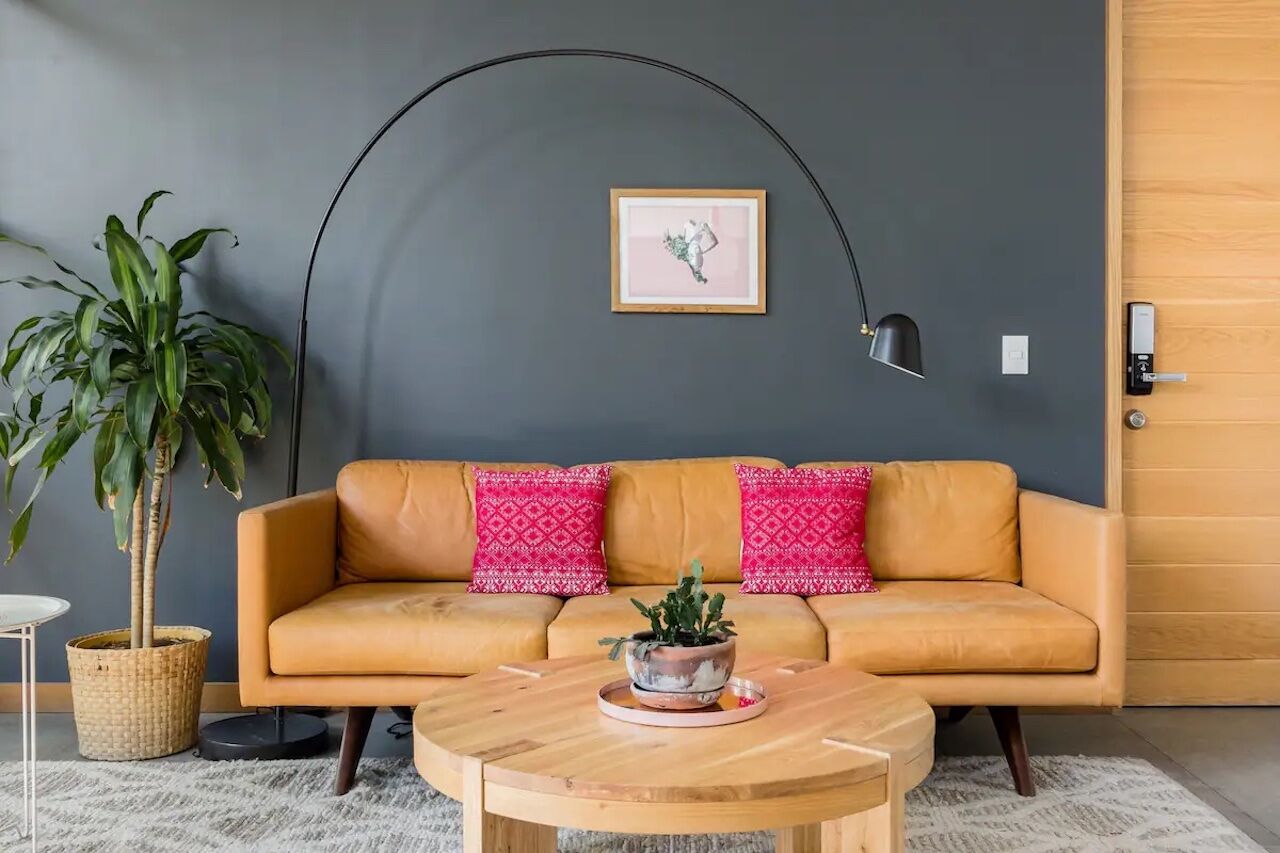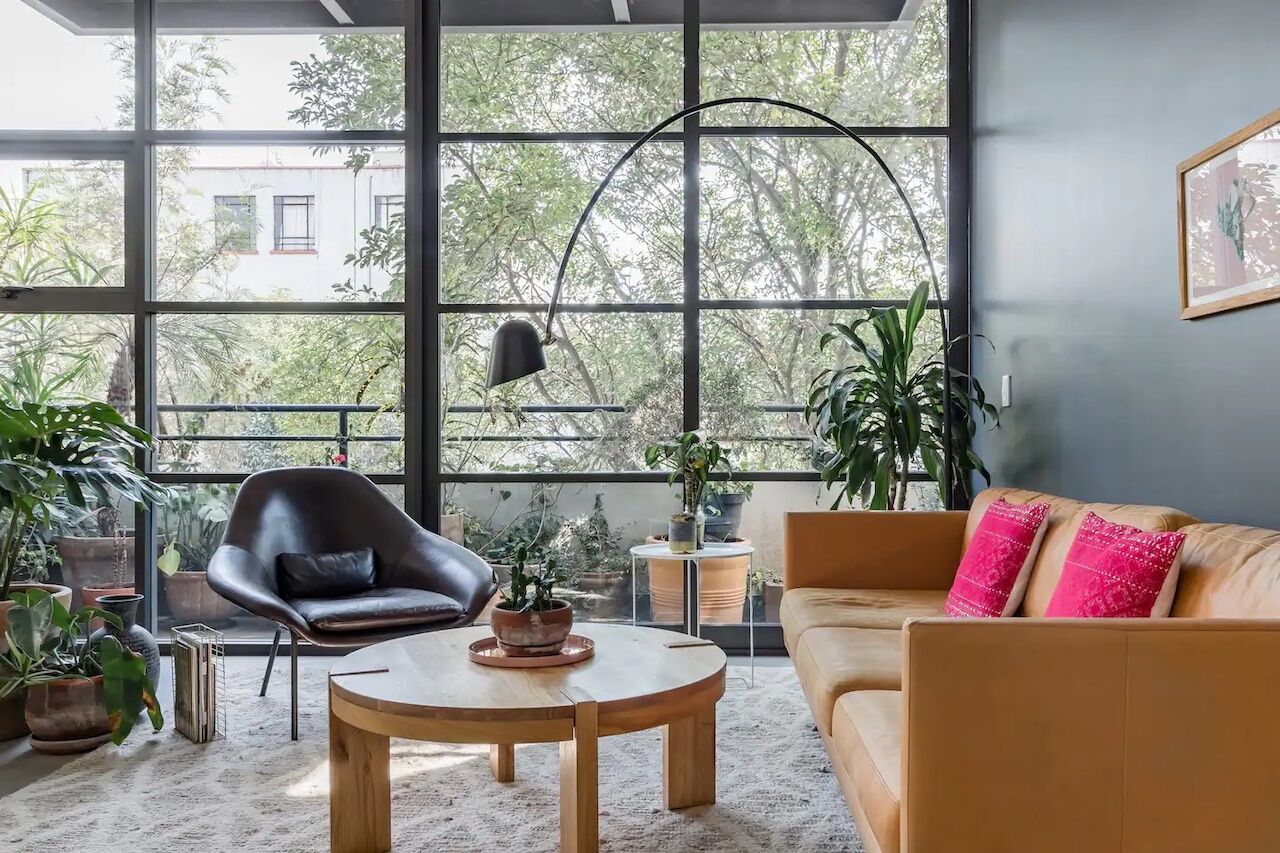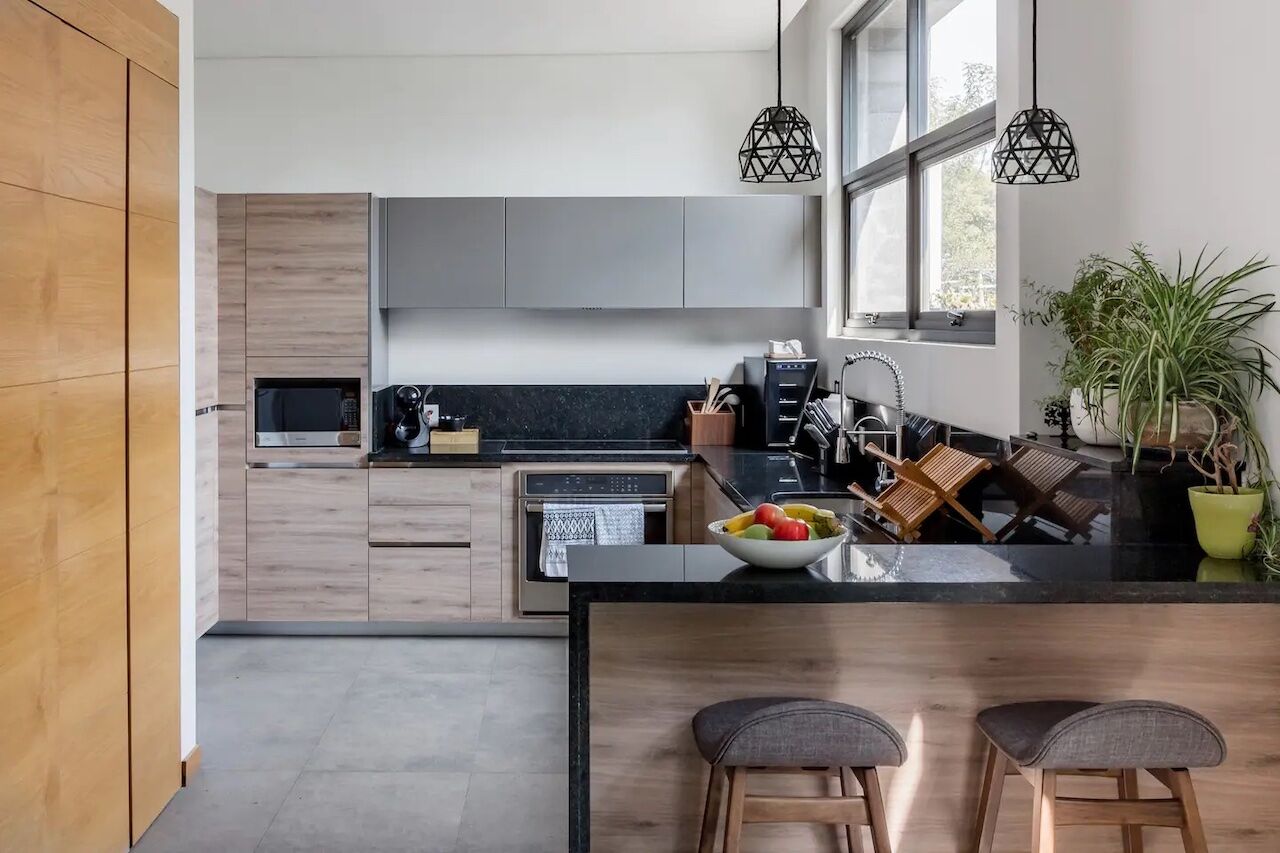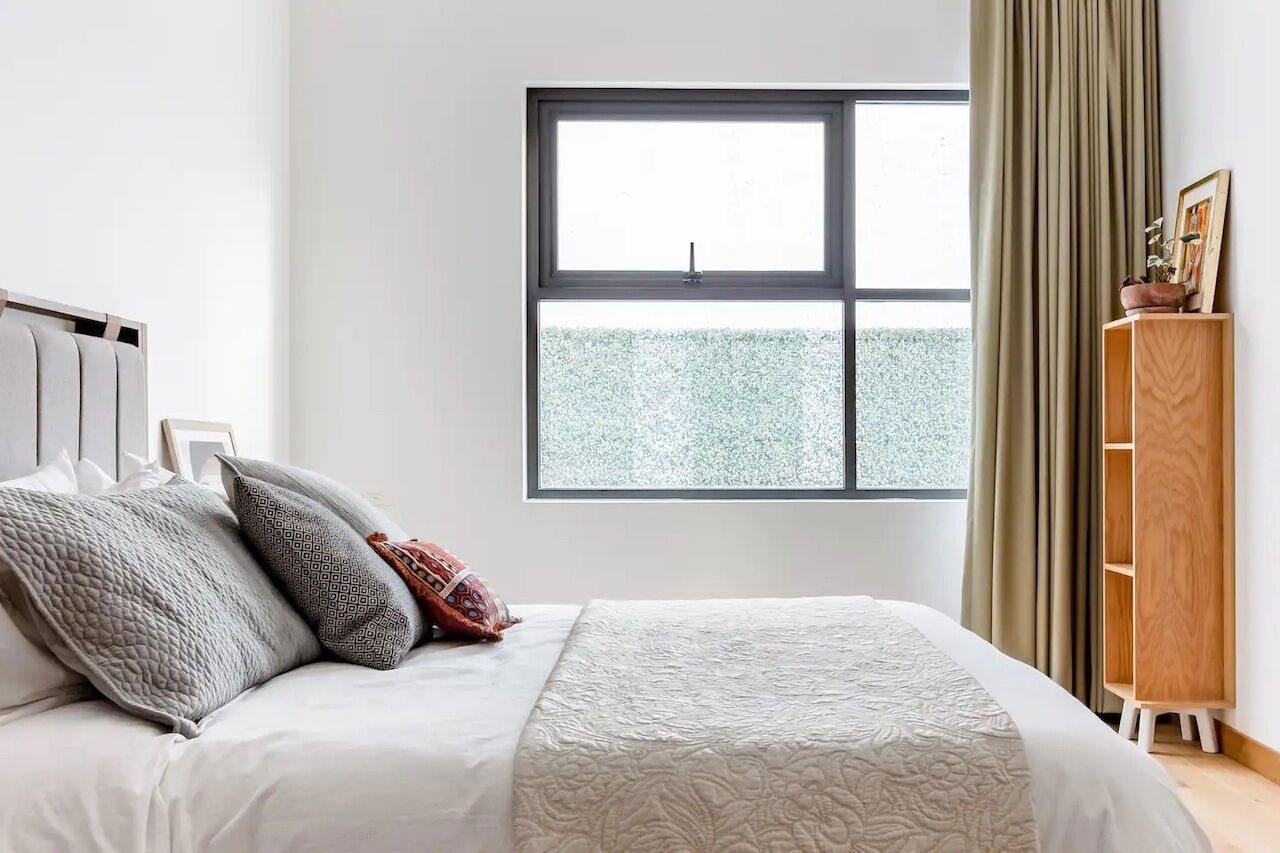 This fully equipped apartment is ideal for those traveling with children, with high-speed internet and a supermarket next door. The well-known Don Juan Tacos is two doors away, famous for having appeared in the movie Amores Perros but around here, their notoriety is only tacos-related. Nearby you have the Parque España and there are a ton of gastronomic and shopping options.
Six guests, three bedrooms
Price: $191 per night
Art-filled Condesa loft with garden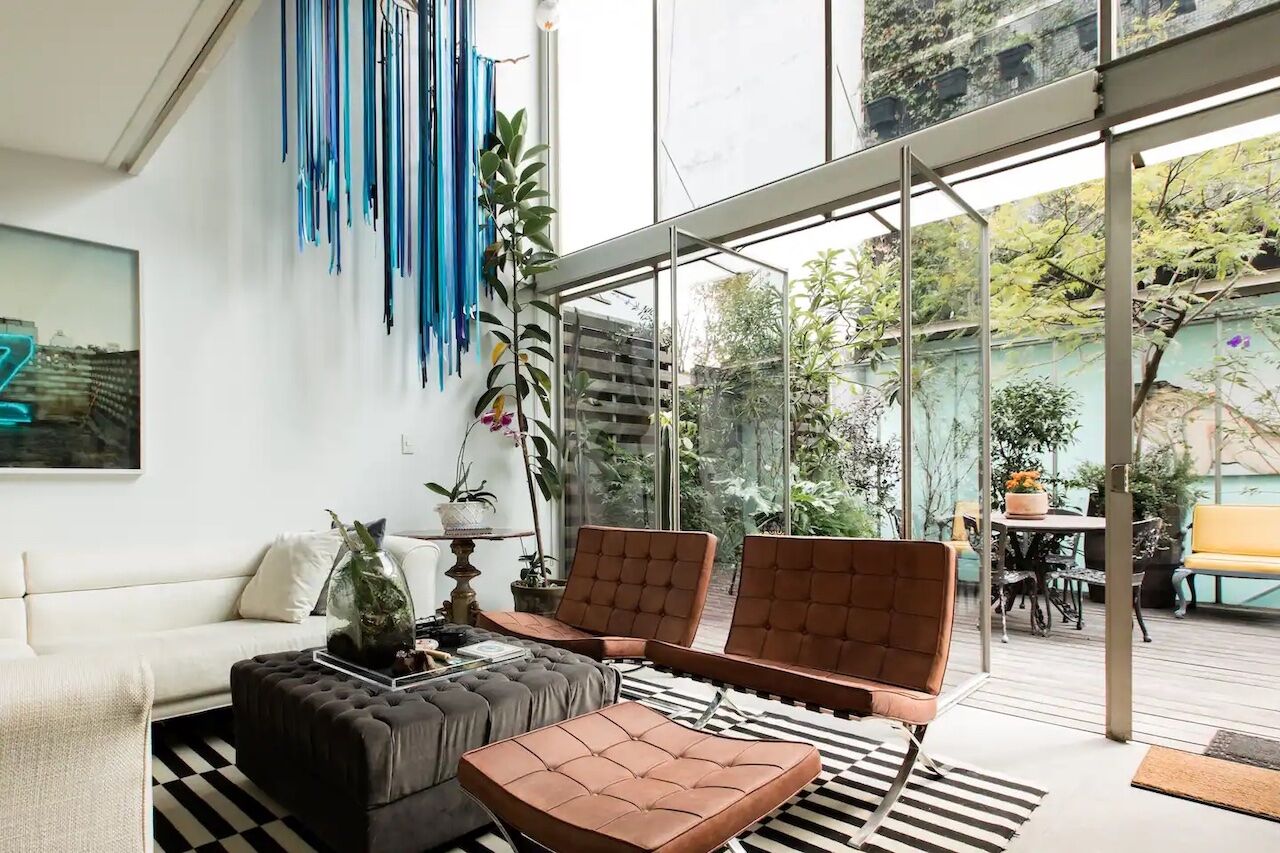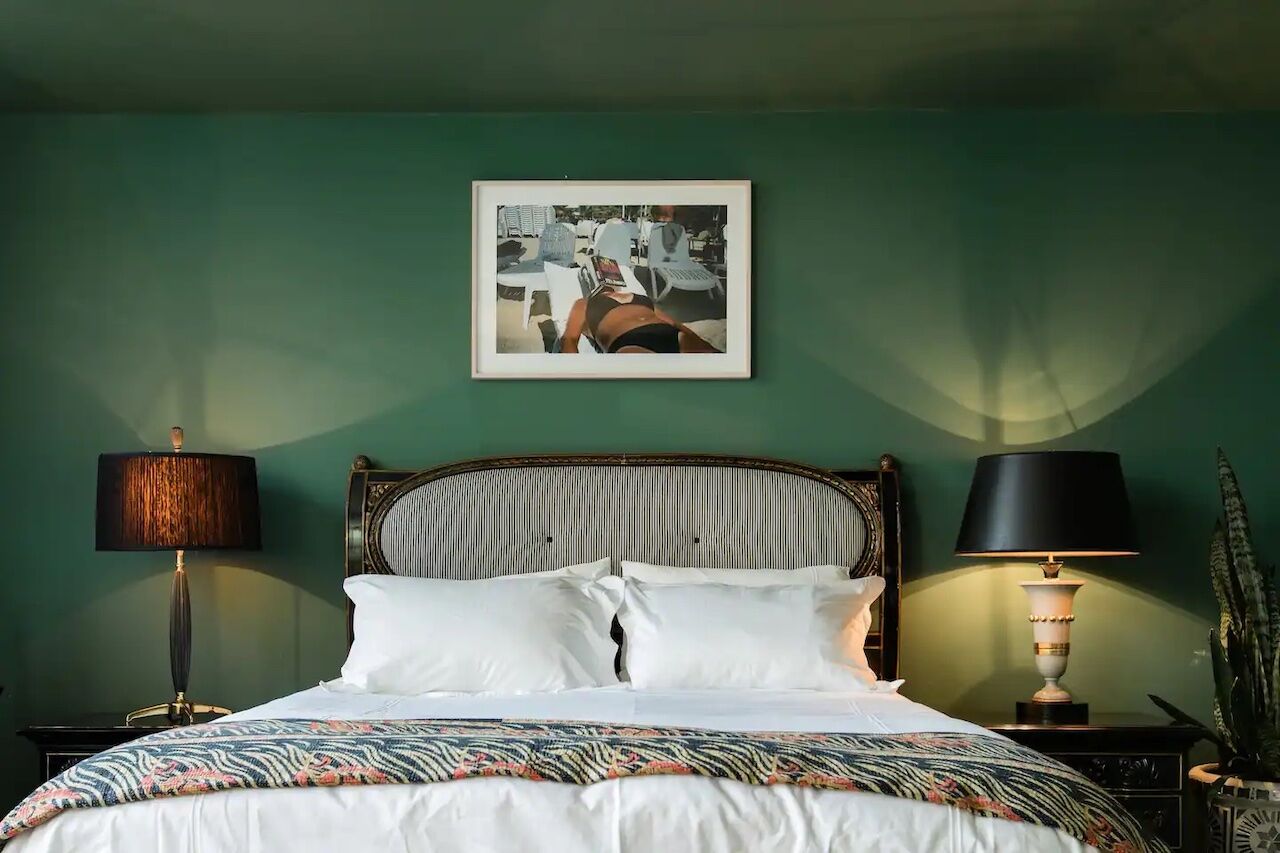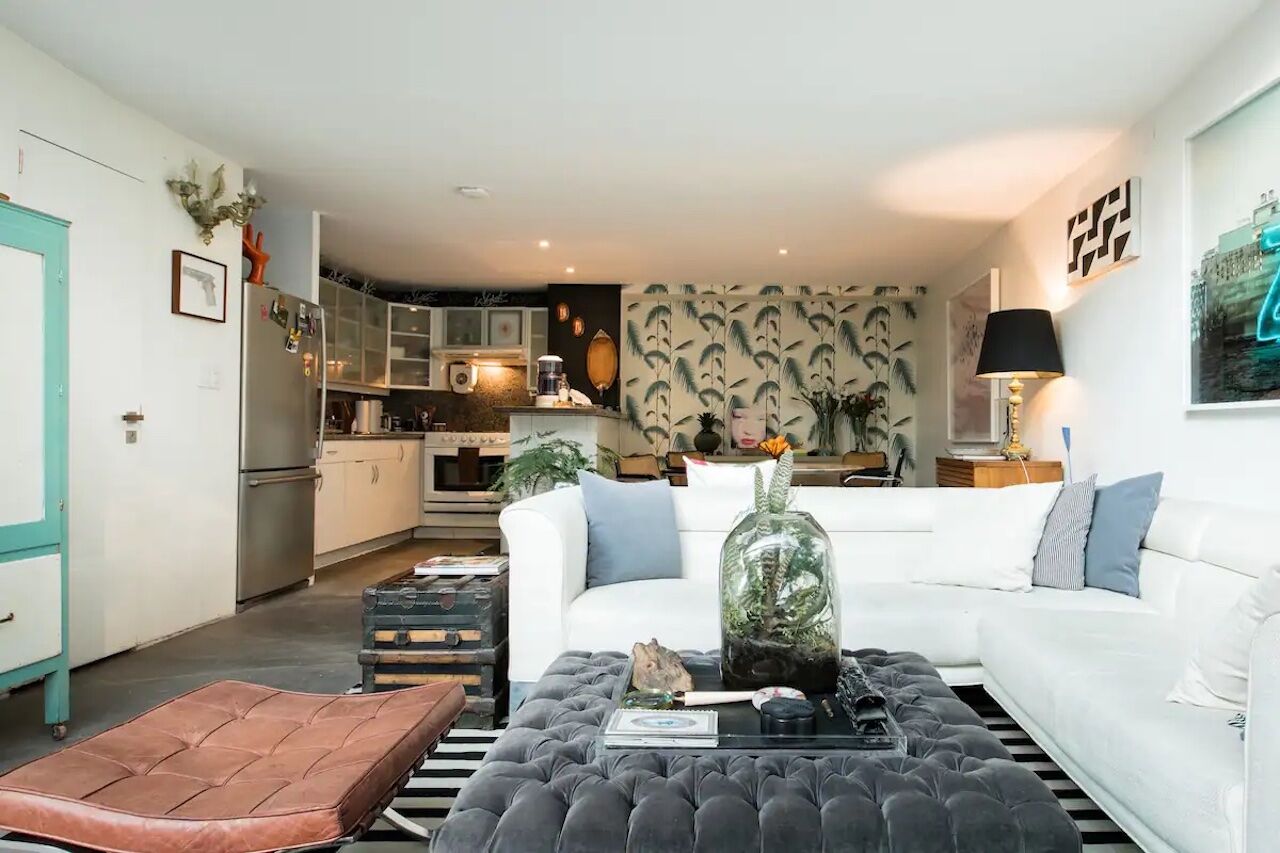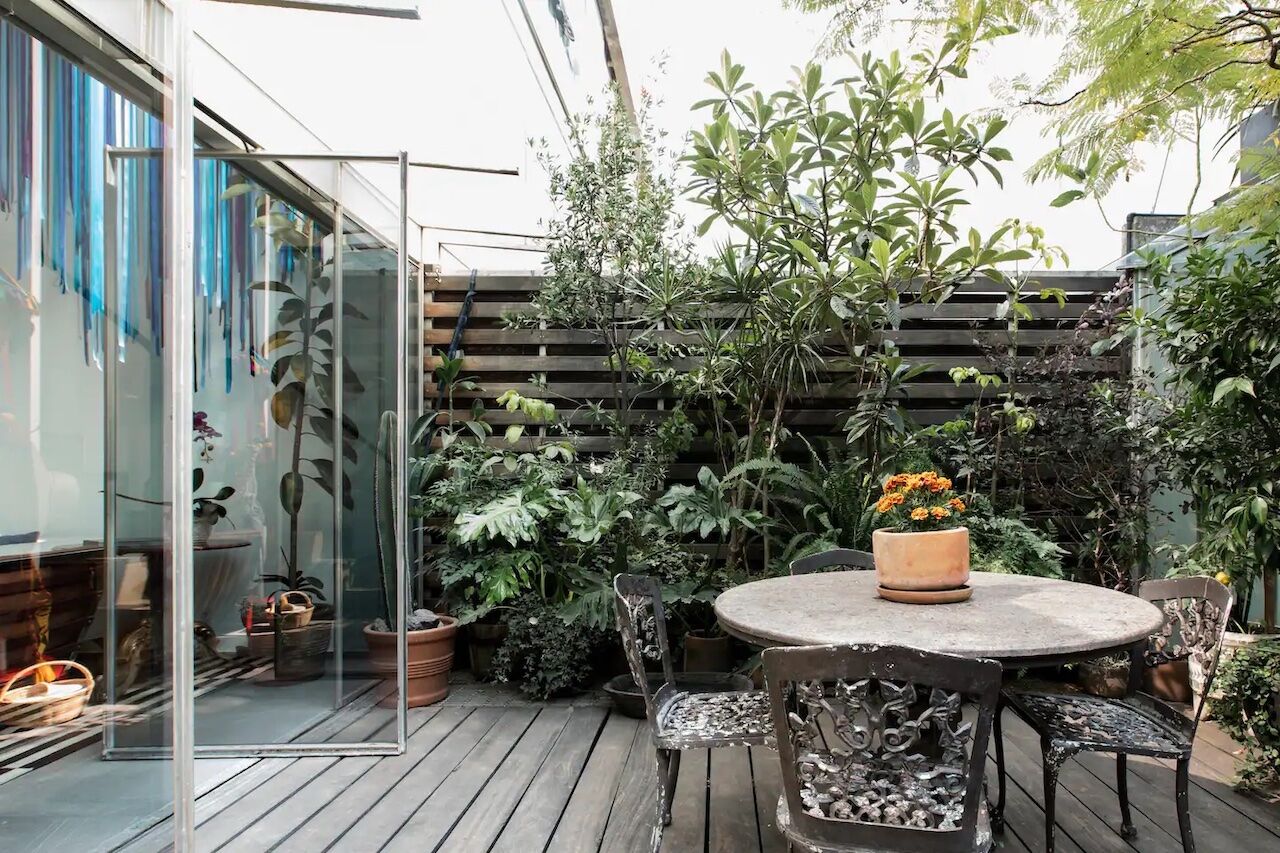 With a private terrace and enough space to feel at home, this loft with eclectic decoration can accommodate up to four people with all the comforts. Very close to a metro station and a few minutes' walk from the Museo de Antropología and important galleries such as Kurimanzutto, you will be on the border of Condesa and the San Miguel Chapultepec neighborhood. This residential area is home to the best baguettes this side of the city at Deli Lou. It is also a good base camp to move within the city, or to get away from it all and stay at home working or resting.
Four guests, two bedrooms
Price: $238 per night
Best Airbnbs in Juárez, Cuauhtémoc and the Centro Histórico (Downtown)
Stylish, centrally-located two-bedroom apartment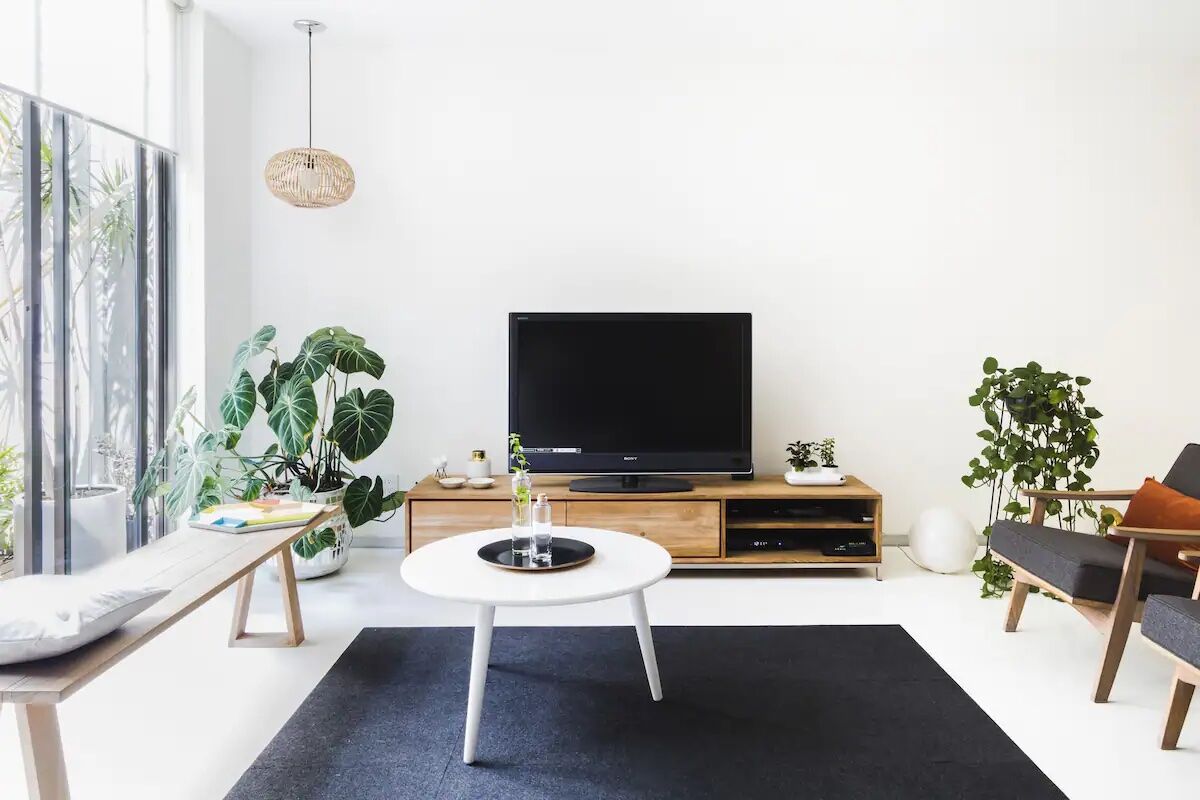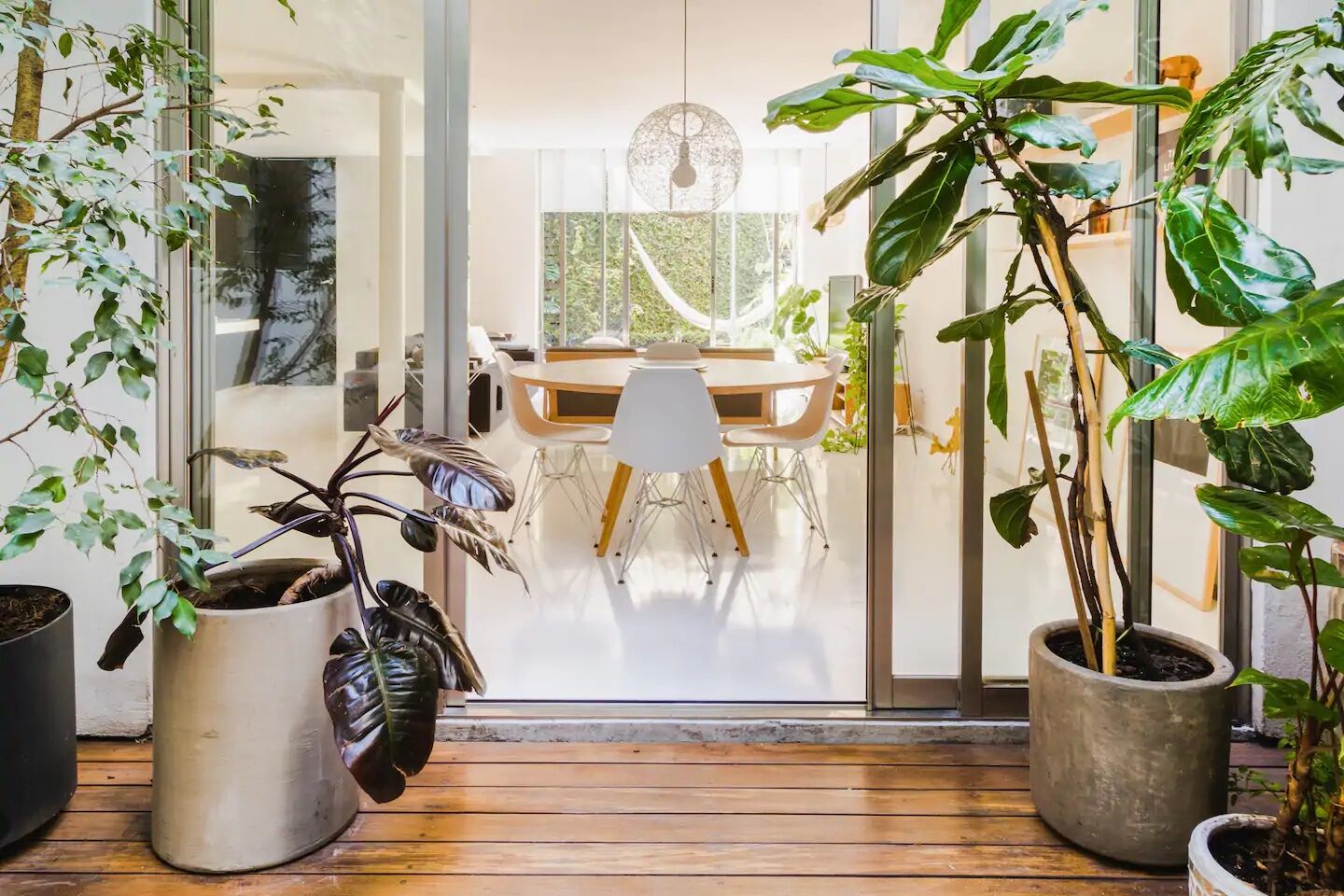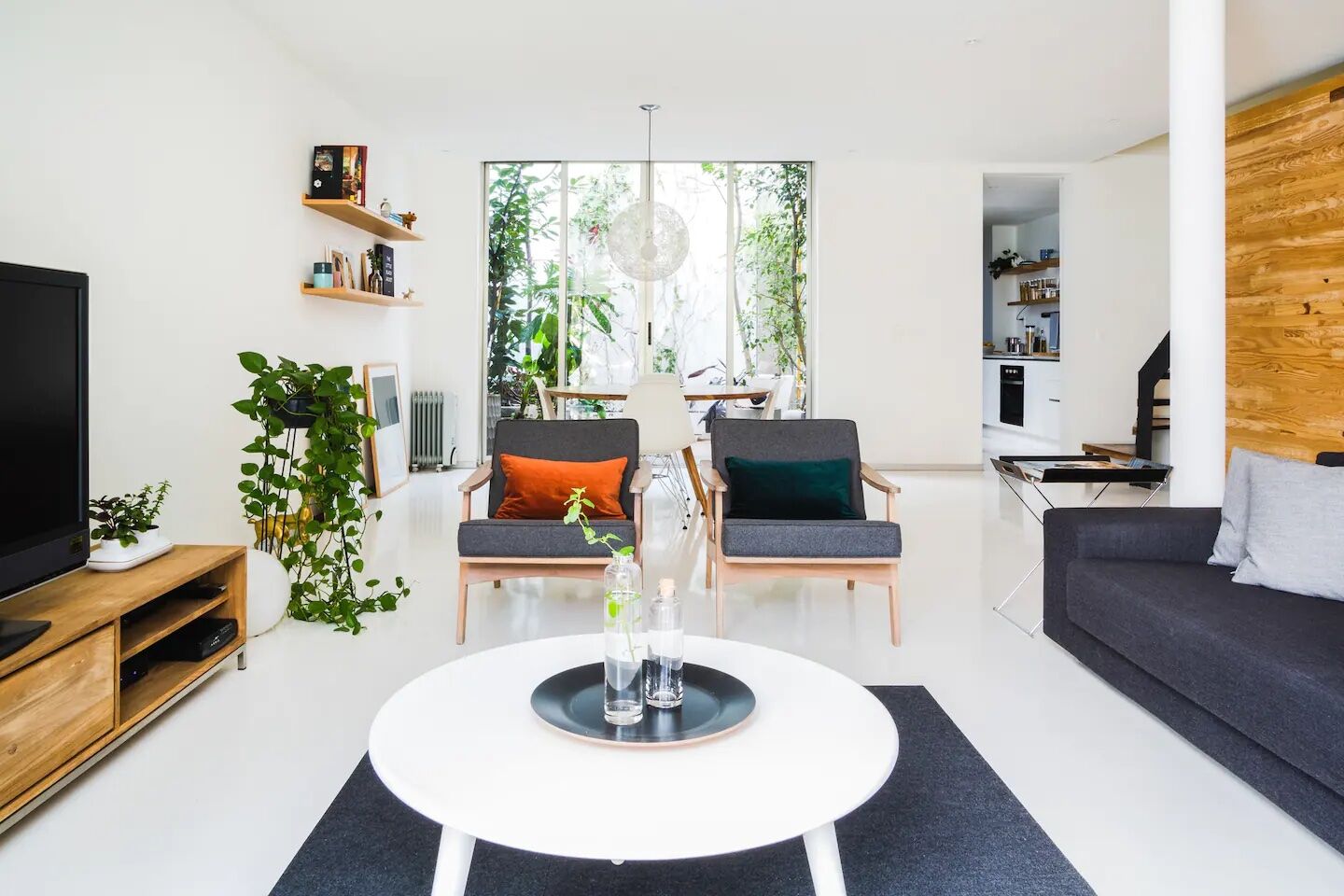 This beautiful space on Col. Cuauhtémoc is near Rokai, one of the best ramen spots in town. An impeccable place, this unit is fully equipped and comfortably fits four people. There is also an outdoor terrace (hammock included) perfect for yoga, training, or relaxing. You'll be five blocks from the main avenue, Paseo de la Reforma, from which you can easily reach the Bosque de Chapultepec or any point in downtown CDMX. For a great breakfast, visit Niddo and in the afternoon, Salón Ríos is a classic cantina that serves Mexican antojitos followed by mezcal or tequila. If you feel like taking a walk within a 20-minute range you can visit the Museo e Antropología, the Museo de Arte Moderno, and the Tamayo Museum.
Four guests, two bedrooms
Price: $135 per night
Chic, minimalist loft near the Historic District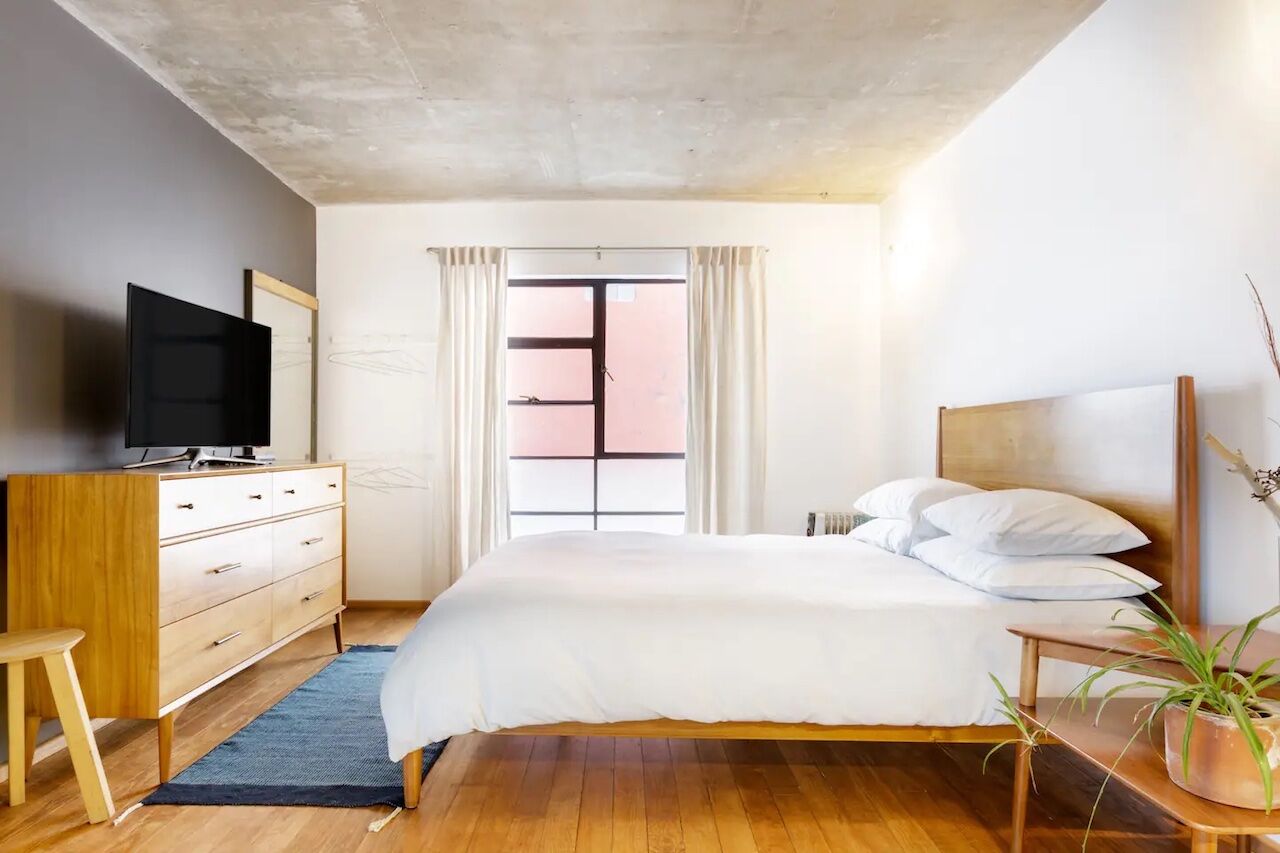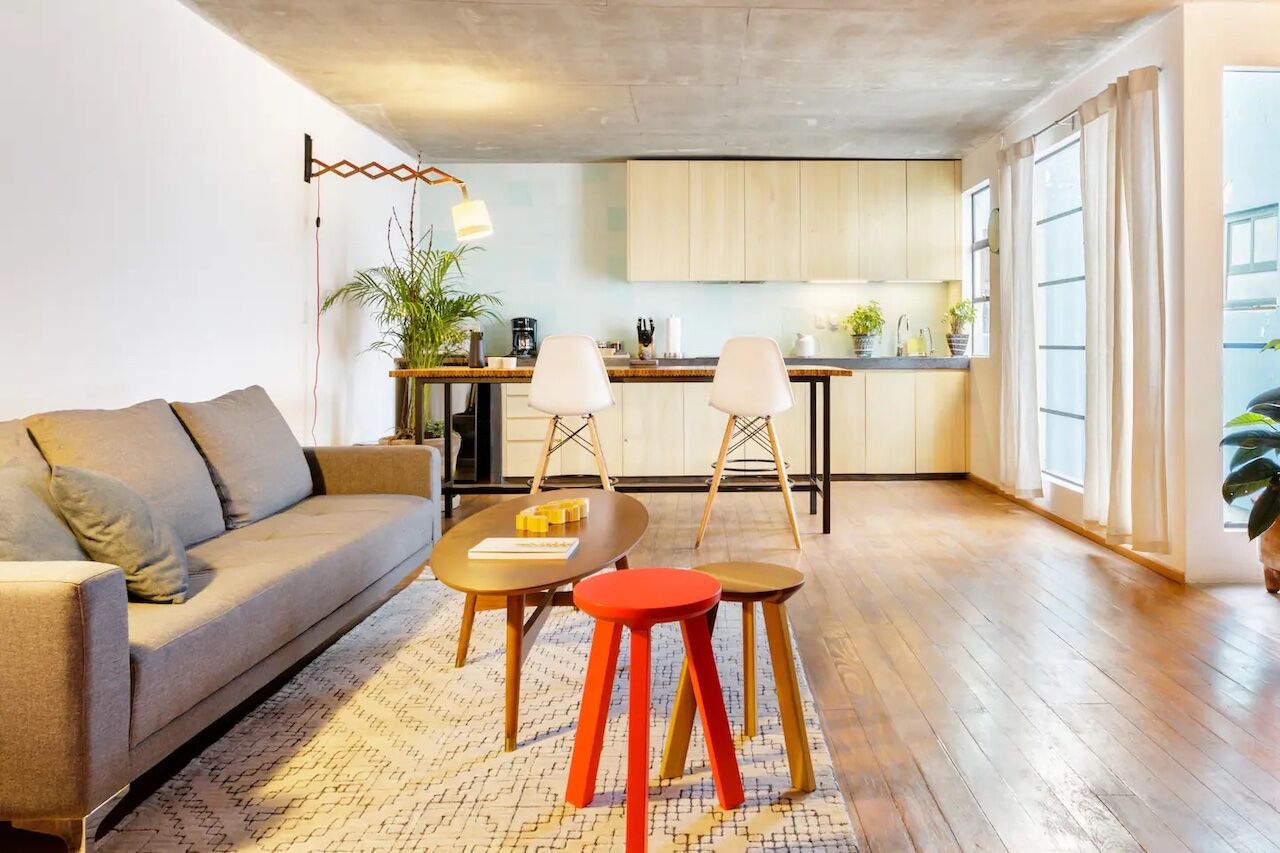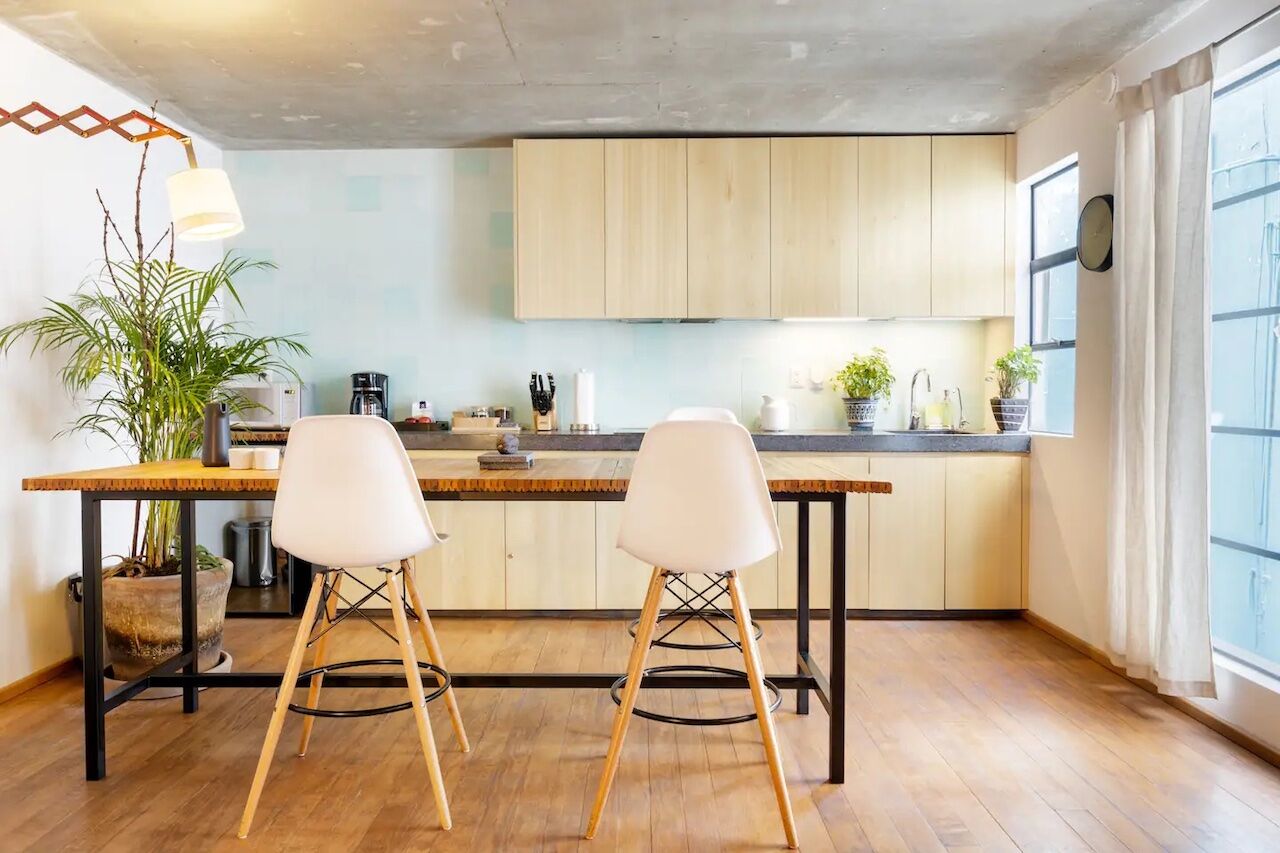 Close to the popular Blom Café is this minimalist and well-lit studio apartment. A good example of the minimalist style common with Mexico City Airbnbs, this spot is perfect for those who travel alone or as a couple and who need a space to rest or a place from which to work, with the independence of having a kitchen and washing machine. In front of Roma Norte, this chic apartment is close to the historic center of Mexico City. You can have breakfast at Havre 77 or Café Nin, eat at Loose Blues or Masala & Maíz, indulge in a dessert at Joe Gelato, or enjoy a coffee or a cold beer at Cicatriz.
Three guests, studio
Price: $60 per night
Cozy, modern apartment near Zocalo with amazing roof garden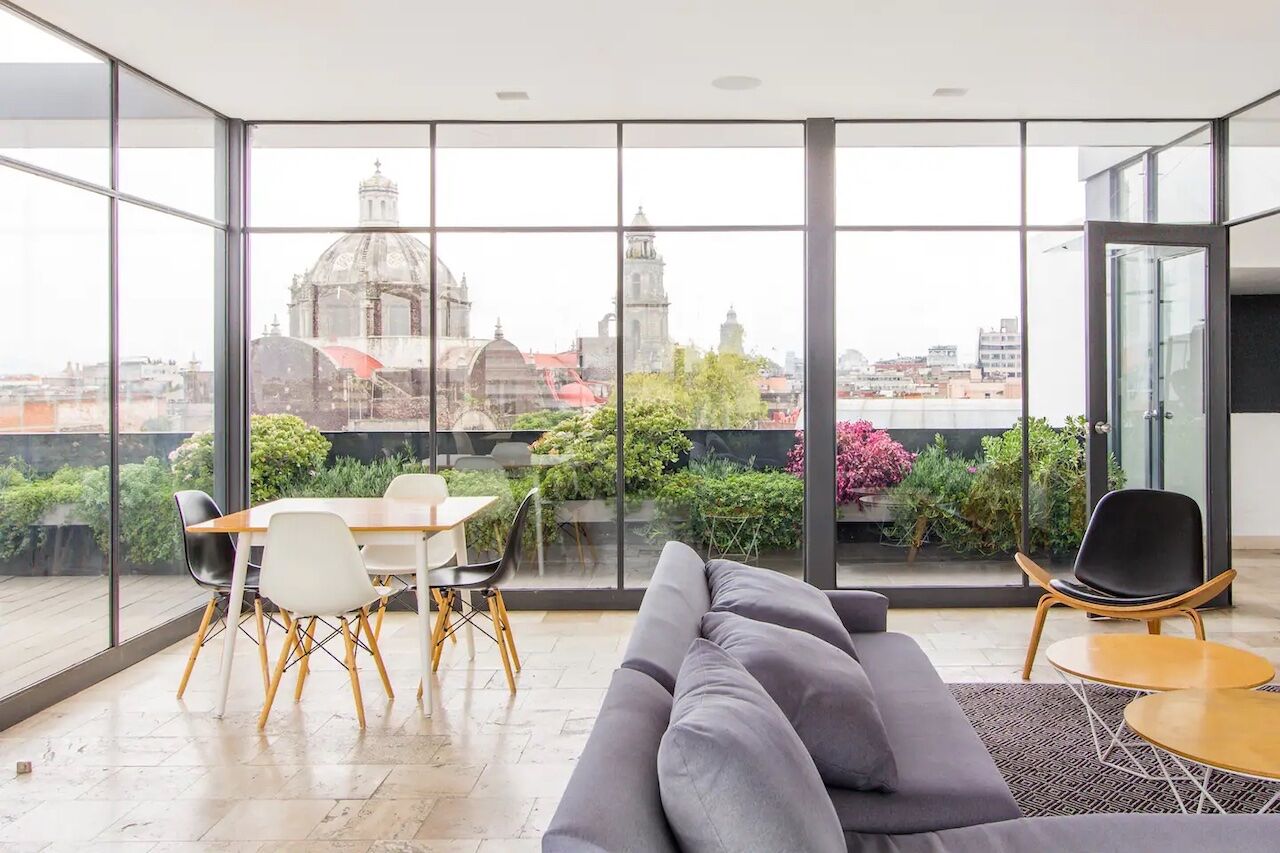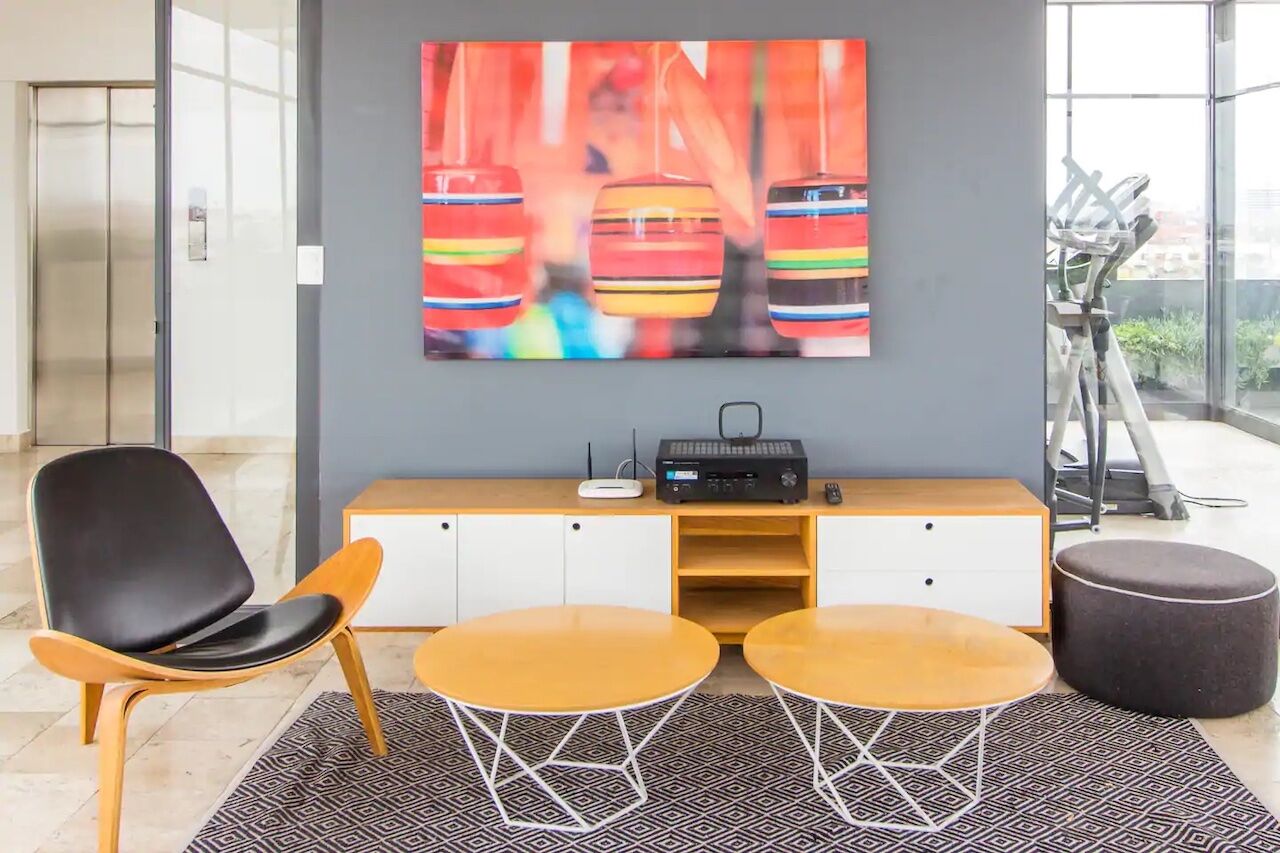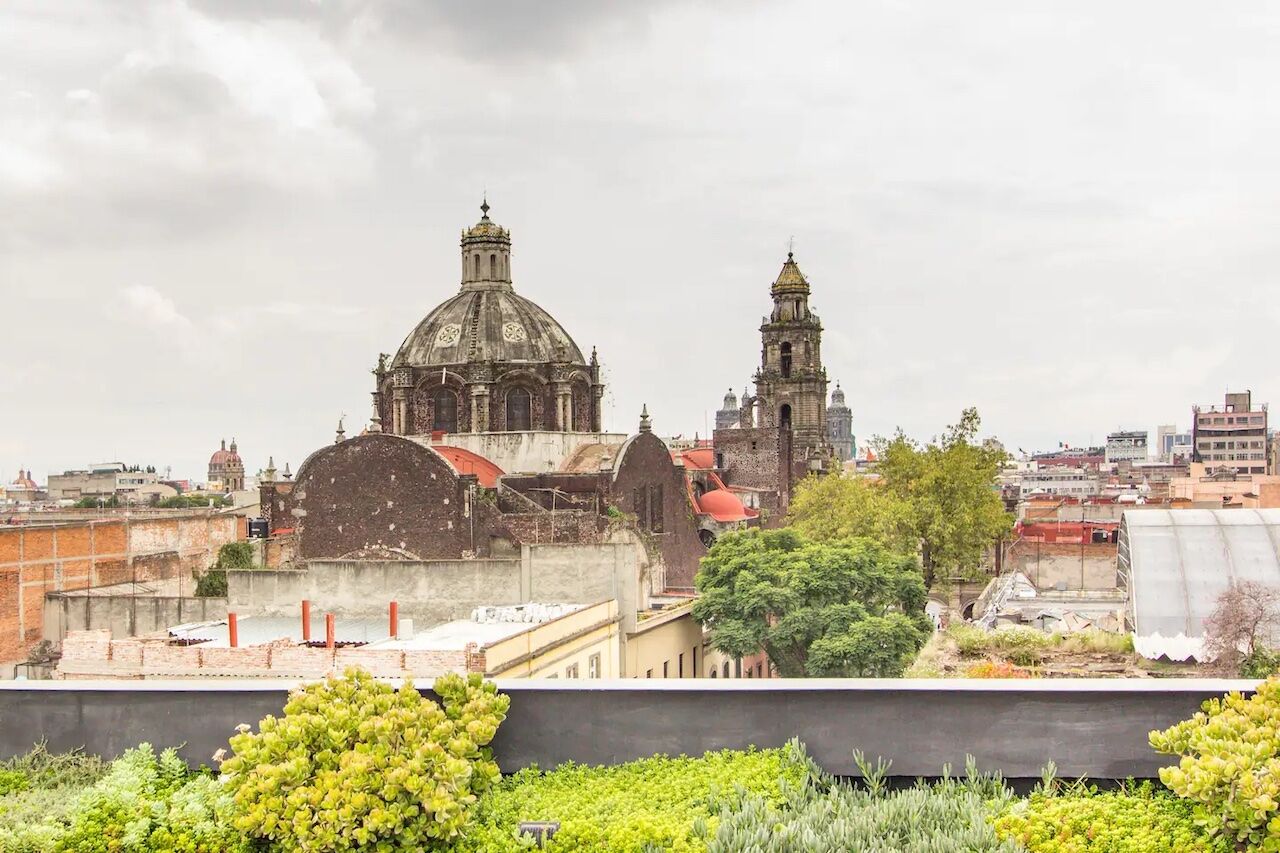 This small but modern apartment is located in the heart of Centro Histórico (Downtown), within walking distance from the Cathedral, the Templo Mayor, the Plaza de Santo Domingo (including the famed street quesadillas on its corner), and the Palacio de Bellas Artes. You can't miss eating at El Cardenal or Café de Tacuba, checking out the murals of the Palacio Nacional (you have to bring an original ID or they will not let you in), and walking the Alameda de Bellas Artes after visiting its Palacio until you reach Barrio Alameda. If you're in the mood for live jazz, the Zinco Jazz Club — just up the road from the apartment — is your spot.
Four guests, one bedroom
Price: $68 per night
Private Roma Norte mansion with terrace and views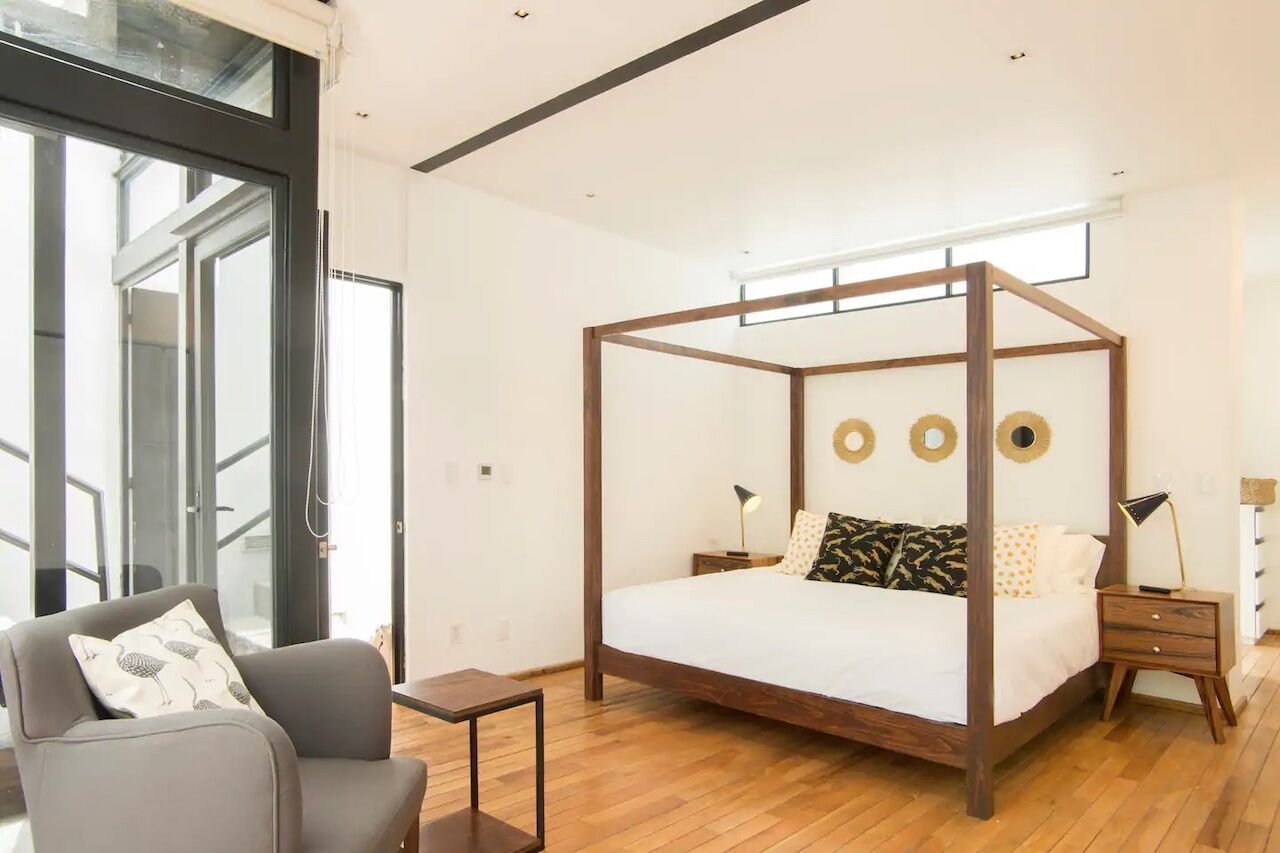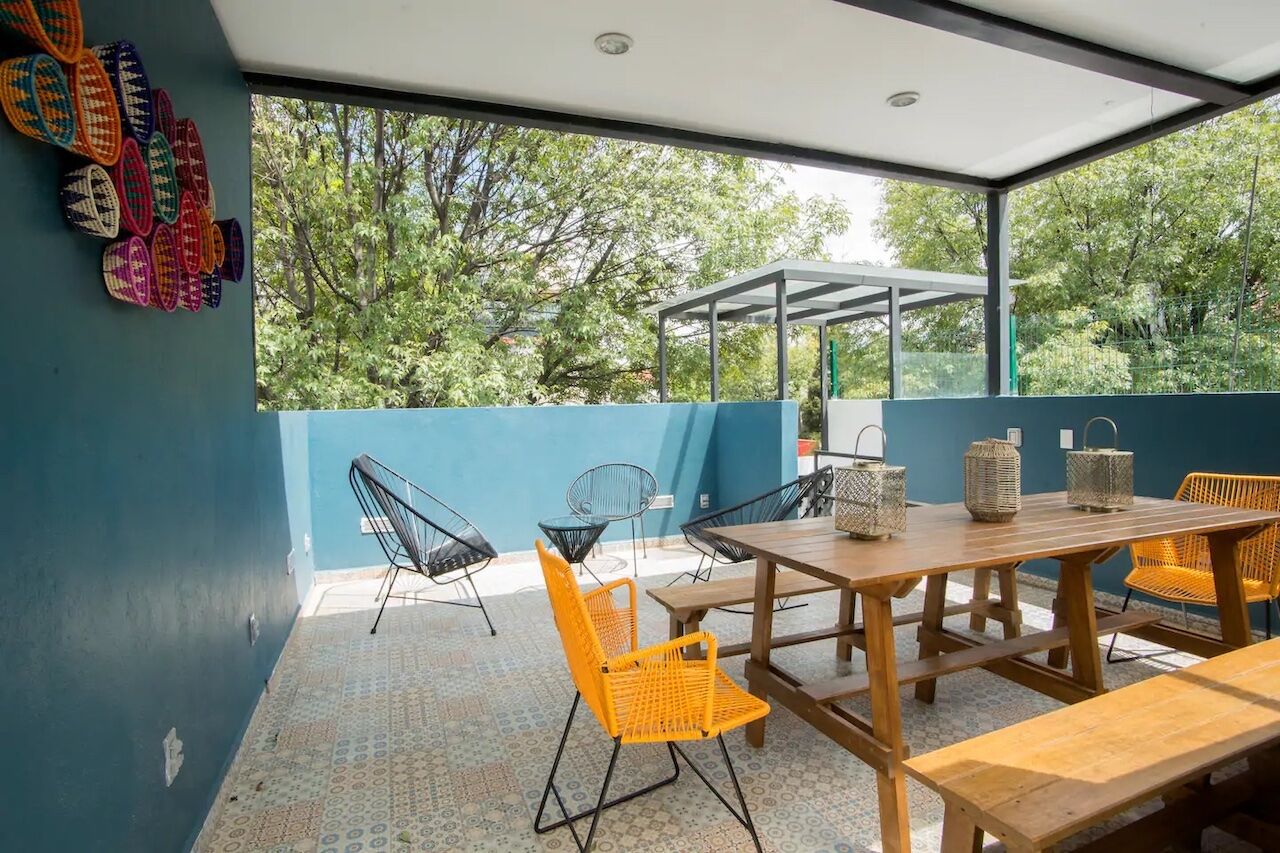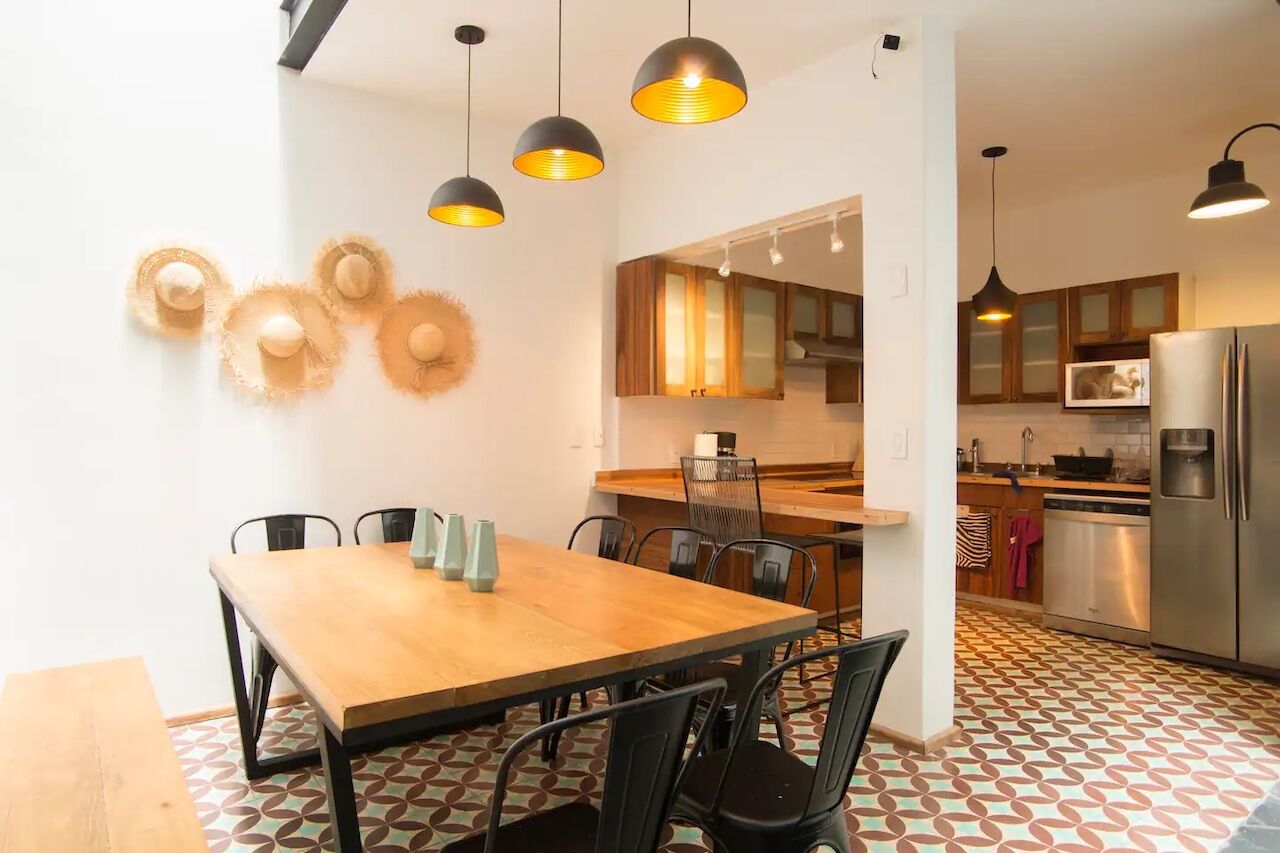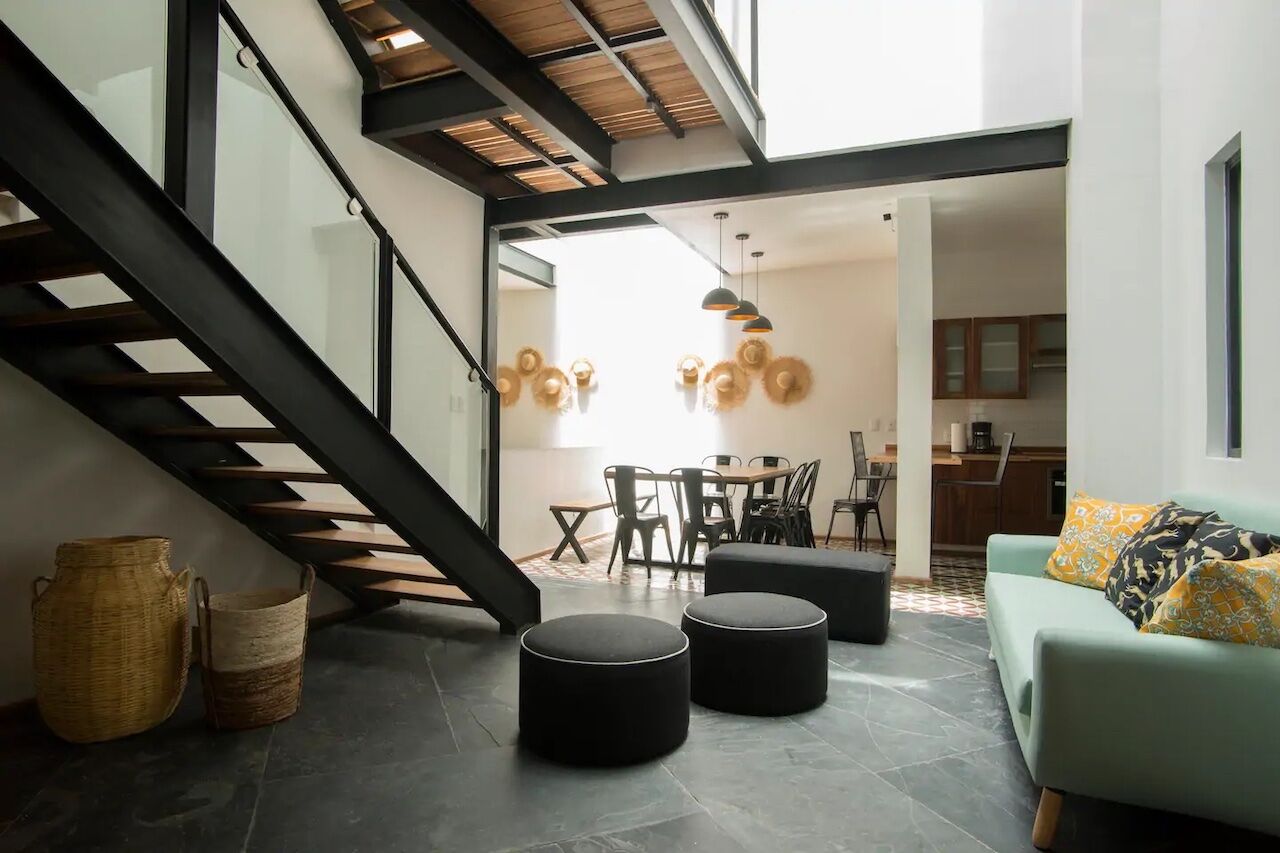 On the border with Roma Norte, this luxurious house is near what's known as the Wanderlust District. With easy downtown access, there are many rooms for different capacities, perfect for groups of travelers seeking to maximize their budget. This house for sixteen people has three double bunk beds, includes breakfast, and has a shared roof garden where you can hang out or work. Next to it, you have metro and metro bus stations. The spot is within walking distance from Mercado Juárez, a true neighborhood market with its options of traditional food and local fruits, vegetables, cheeses, and meats. You can also walk to the Jardín Juárez to have a beer in the open air, go for a pizza at Dr. Pizza, and listen to live music at Parker & Lennox.
Sixteen guests, six bedroom
Price: $562 per night
Best Airbnb in Coyoacán
José Clemente Orozco's first studio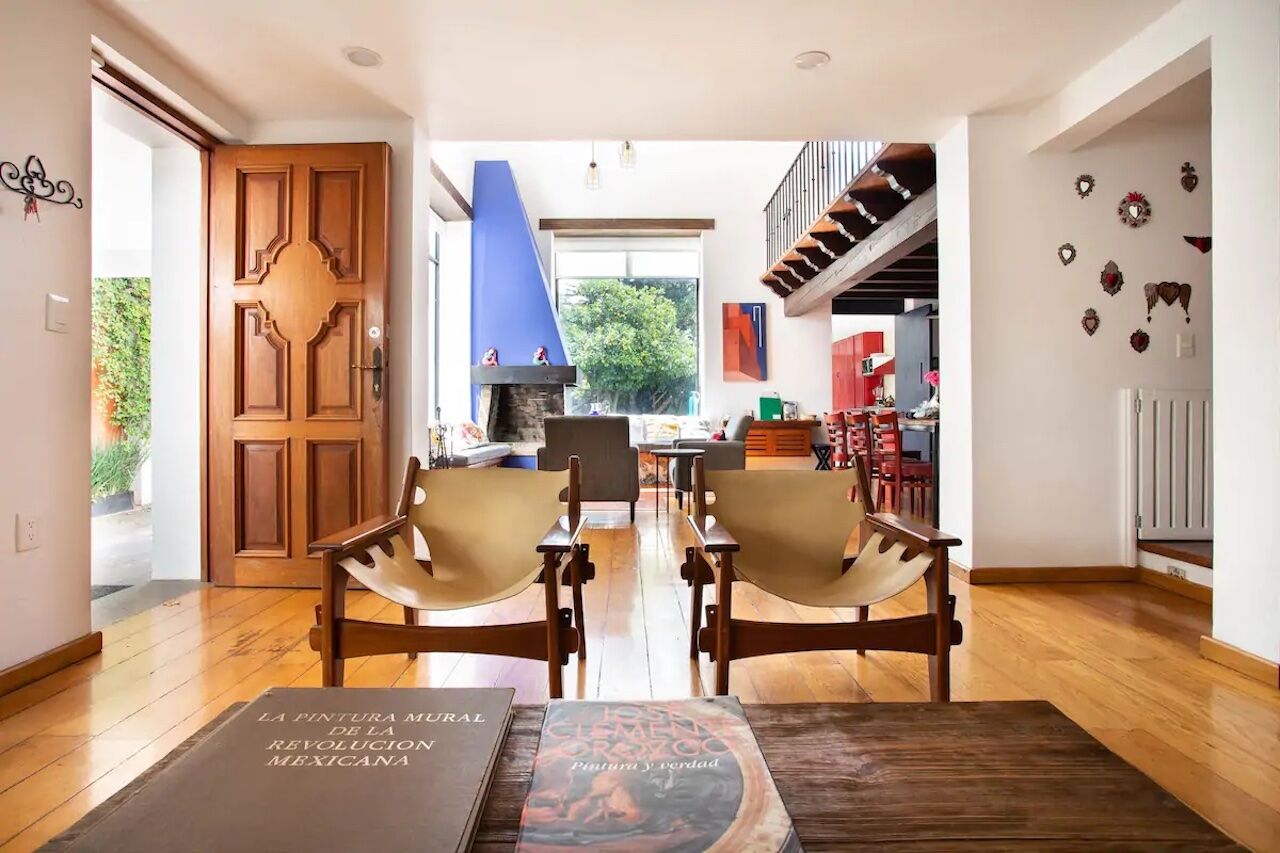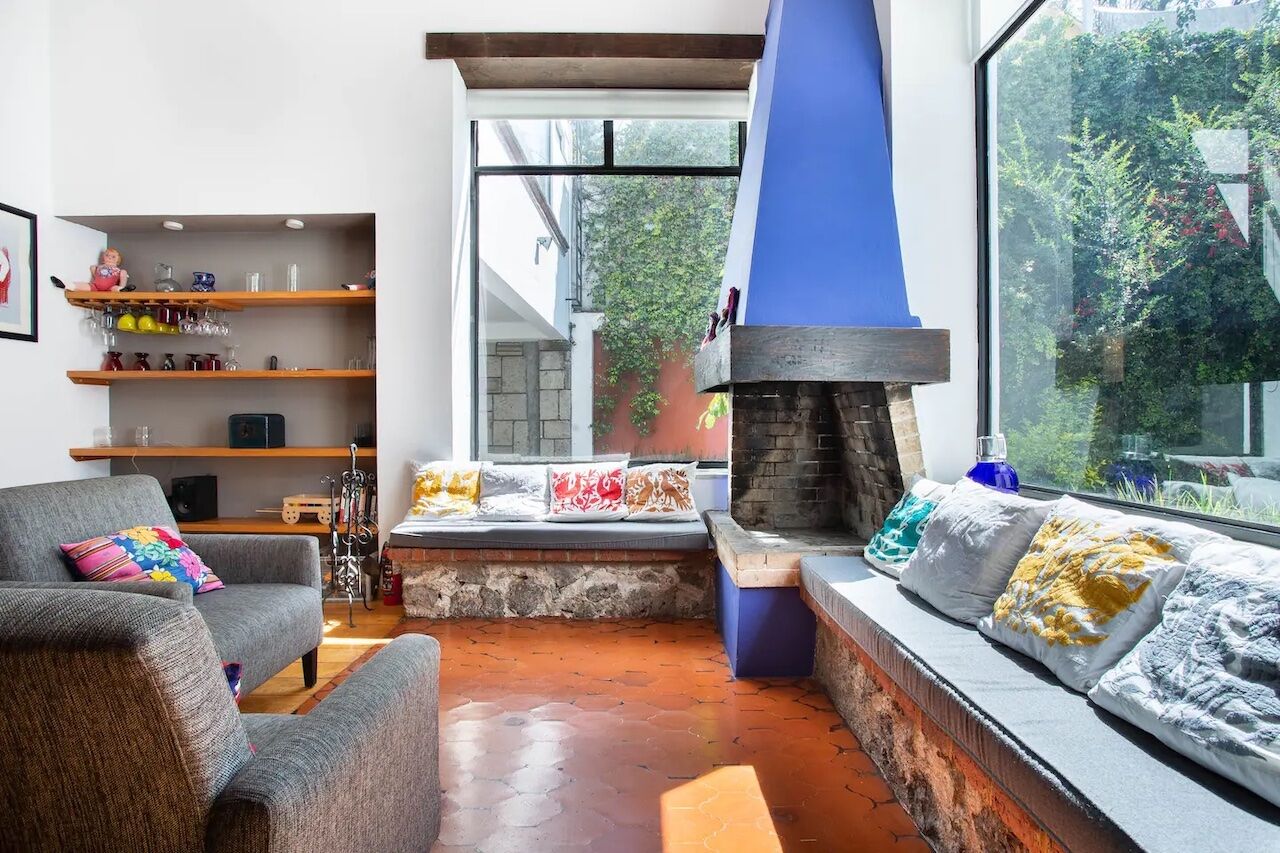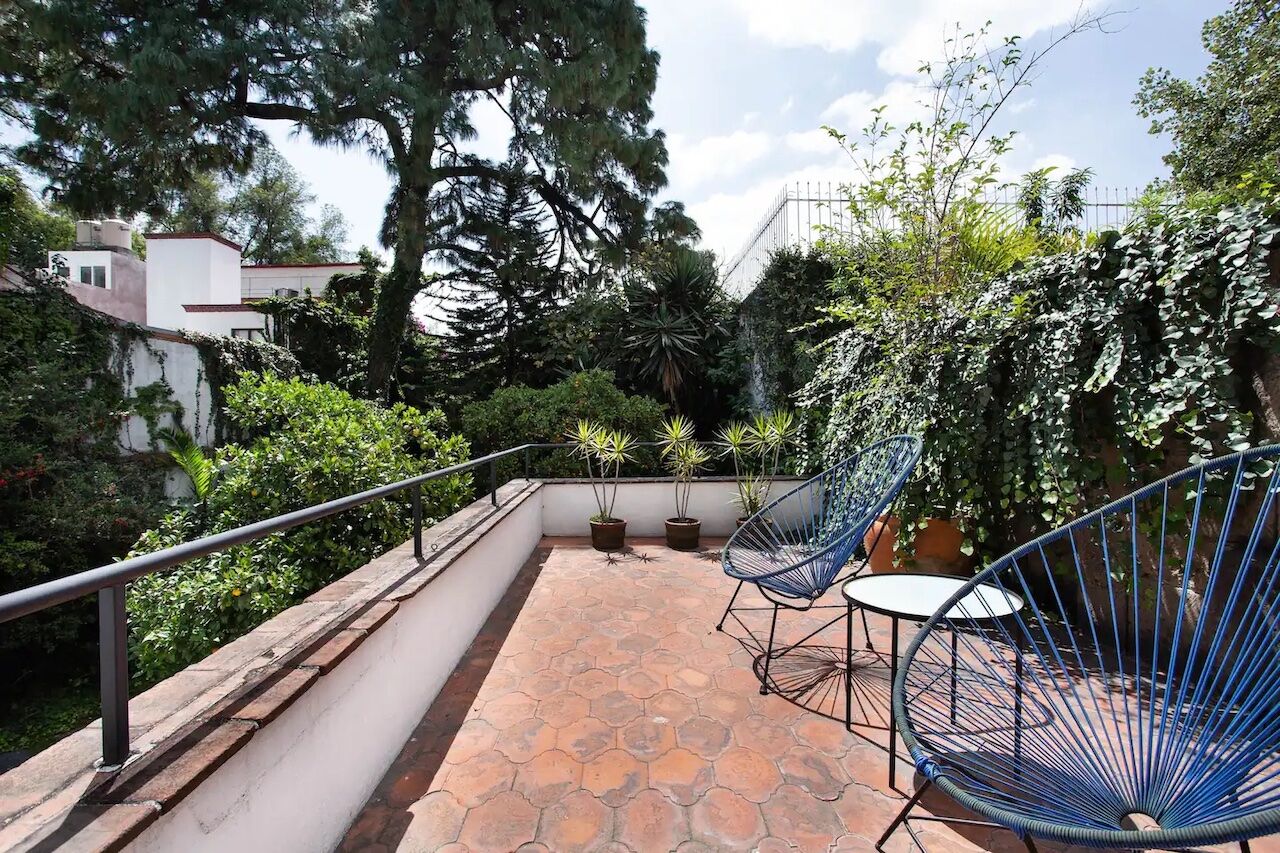 This house with a private terrace and a shared garden was the first study of the famous muralist José Clemente Orozco. It is now managed by his granddaughters. He designed and built it between 1921 and 1923 with three bedrooms with private bathrooms. The house can comfortably welcome up to eight people. It is located in Coyoacán, one of the best neighborhoods to experience Mexico City beyond its central, tourist-heavy areas. If you choose it and you like art, don't miss the Dolores Olmedo Museum, the Anahuacalli Museum, and the Diego and Frida House Studio Museum.
Eight guests, three bedrooms
Price: $165 per night
Best Airbnb in Polanco
Luxurious Polanco apartment with balcony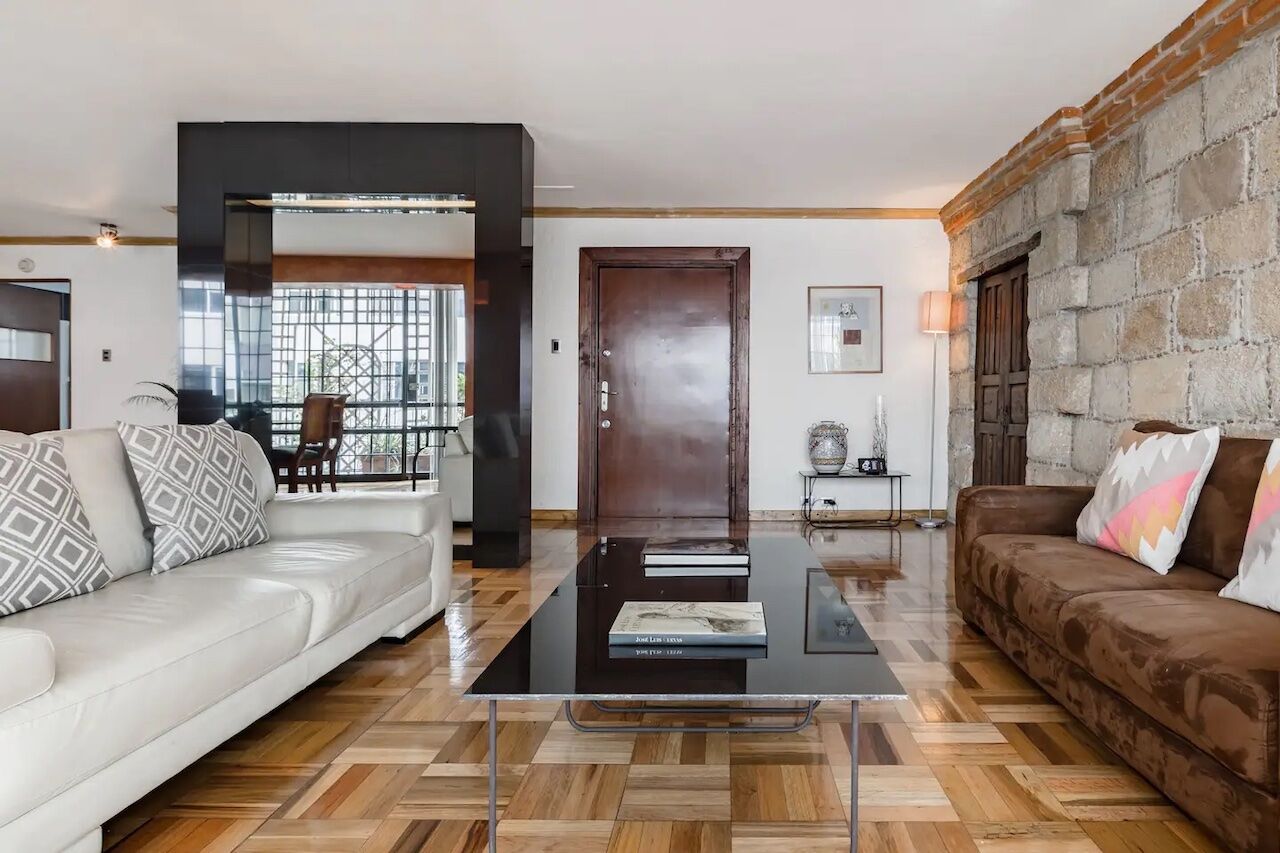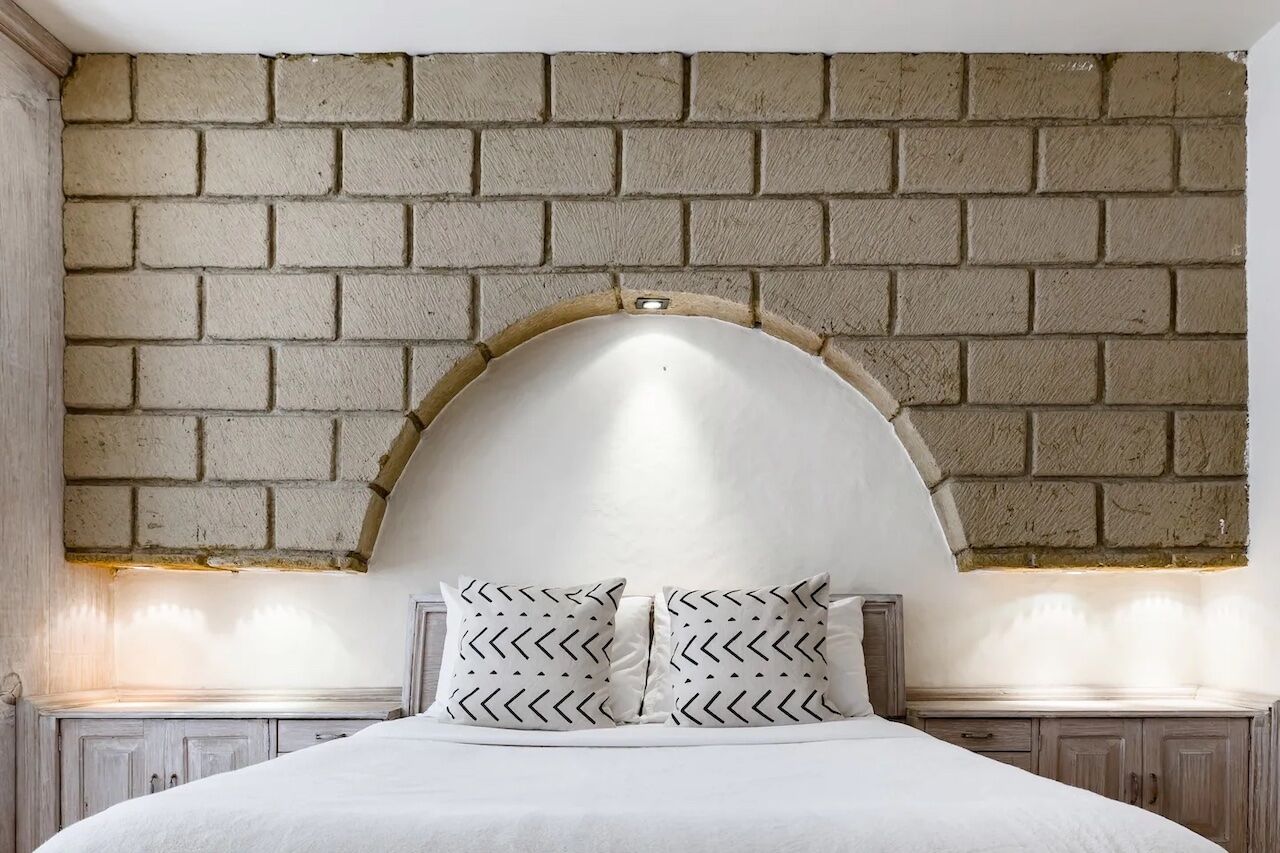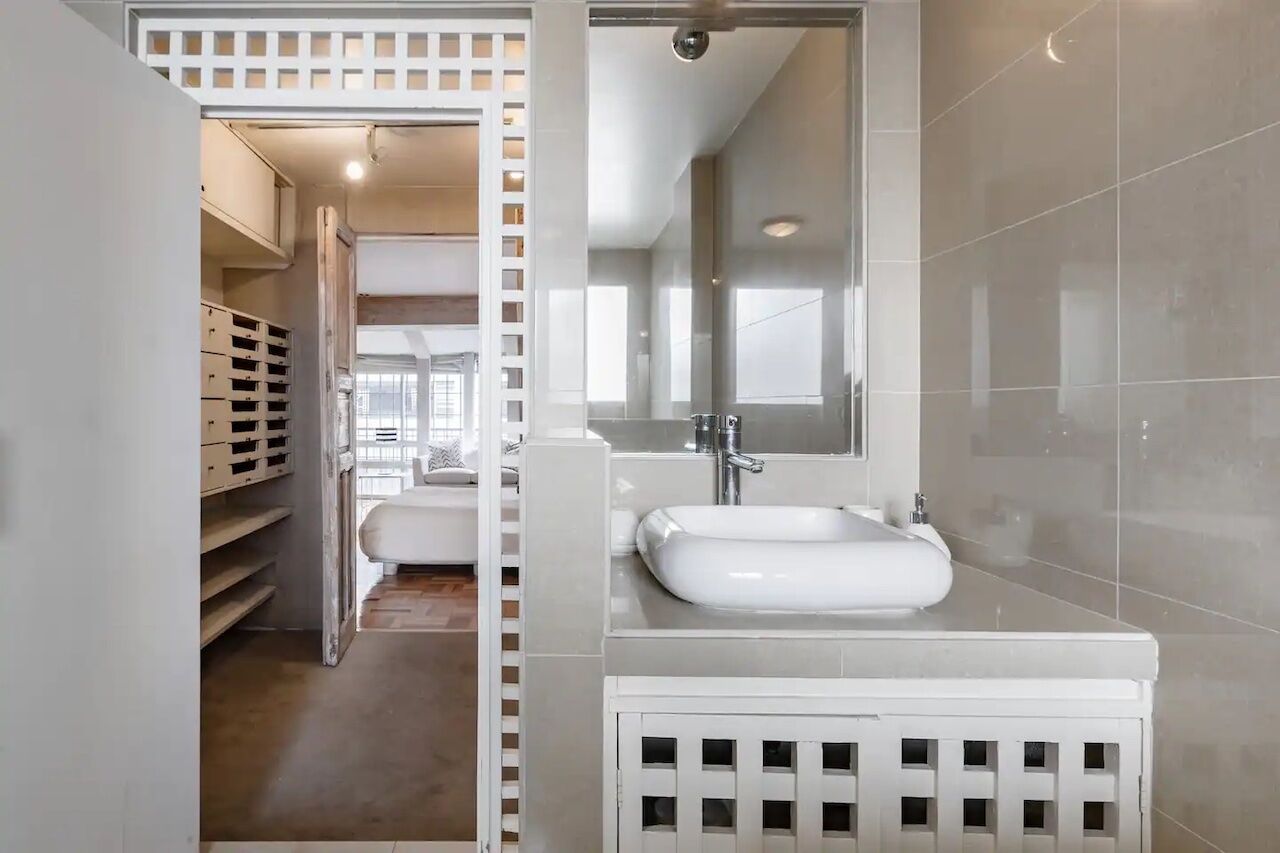 The upscale, business-centric area of Polanco is home to the Jumex and Soumaya Museum, the Inbursa Aquarium, many design shops, and the famous Pujol restaurant (book in advance). This apartment puts you close to it all, and it can accommodate up to seven people. With 24-hour security and on a very quiet street, you're in a safe quarter in this apartment. You will be well connected to the rest of the city if you use private transport. Though, it's just two blocks to the famous Presidente Masaryk street with some of the city's luxury boutiques, a few blocks from the Parque Lincoln and a 25-minute walk from the Museo de Antropología.
Seven guests, two bedrooms
Price: $255 per night
Best Airbnbs just outside Mexico City
Nido de Quetzalcoátl, a one of a kind experience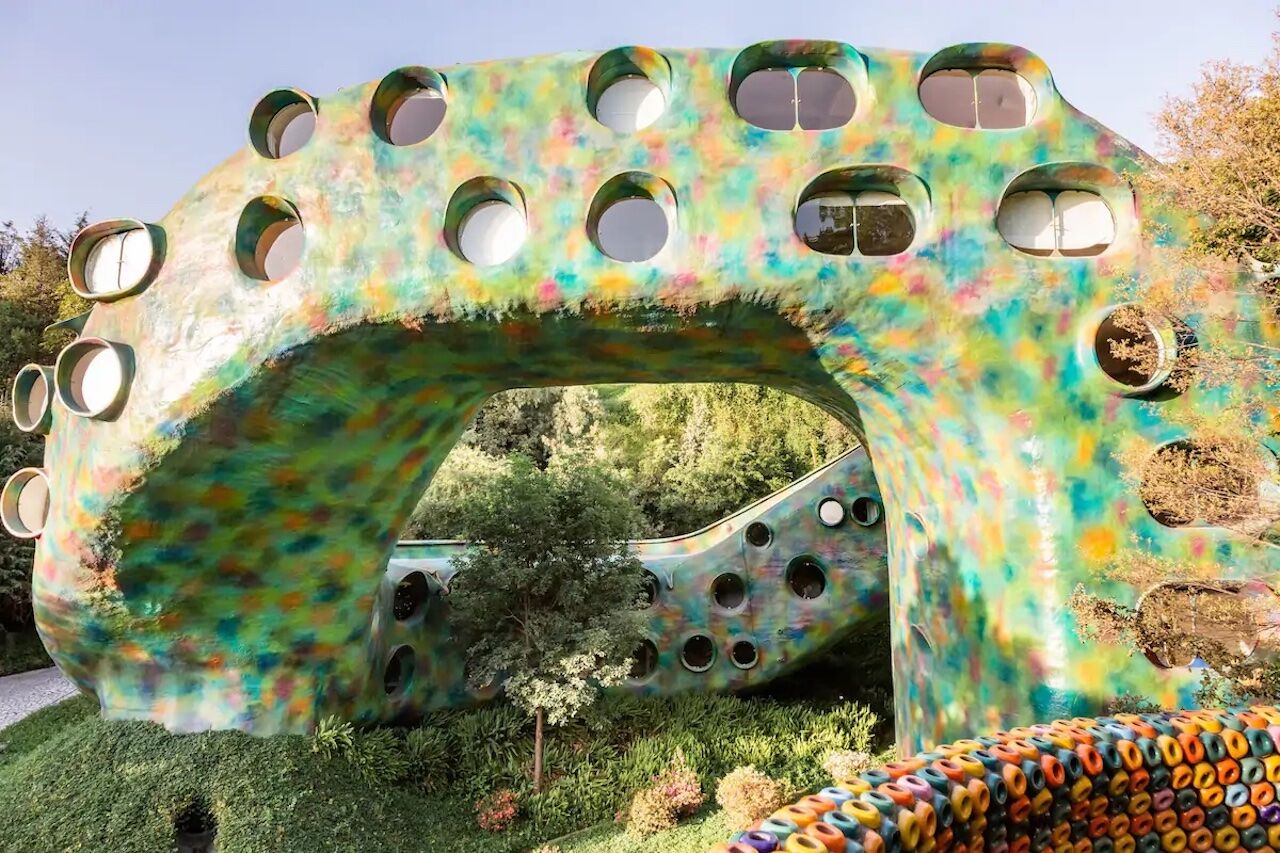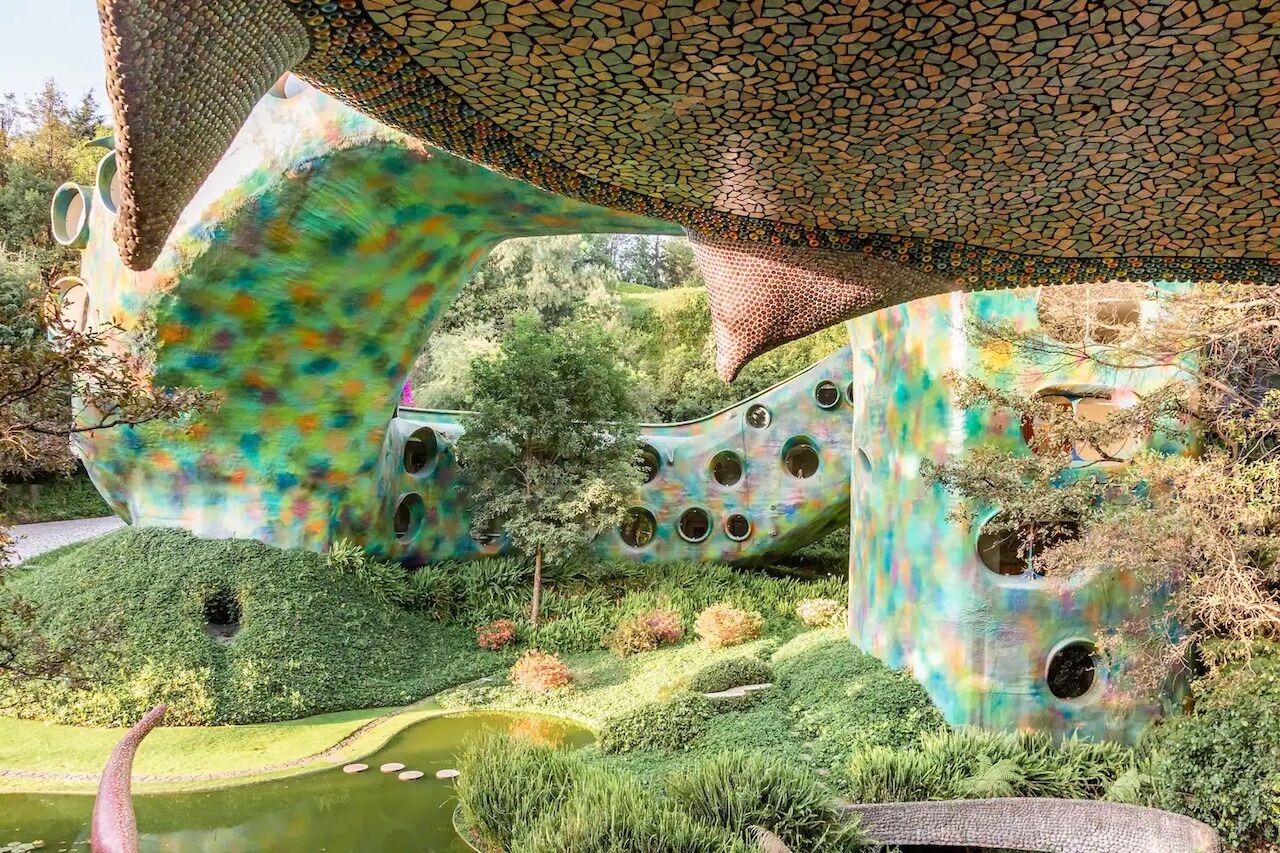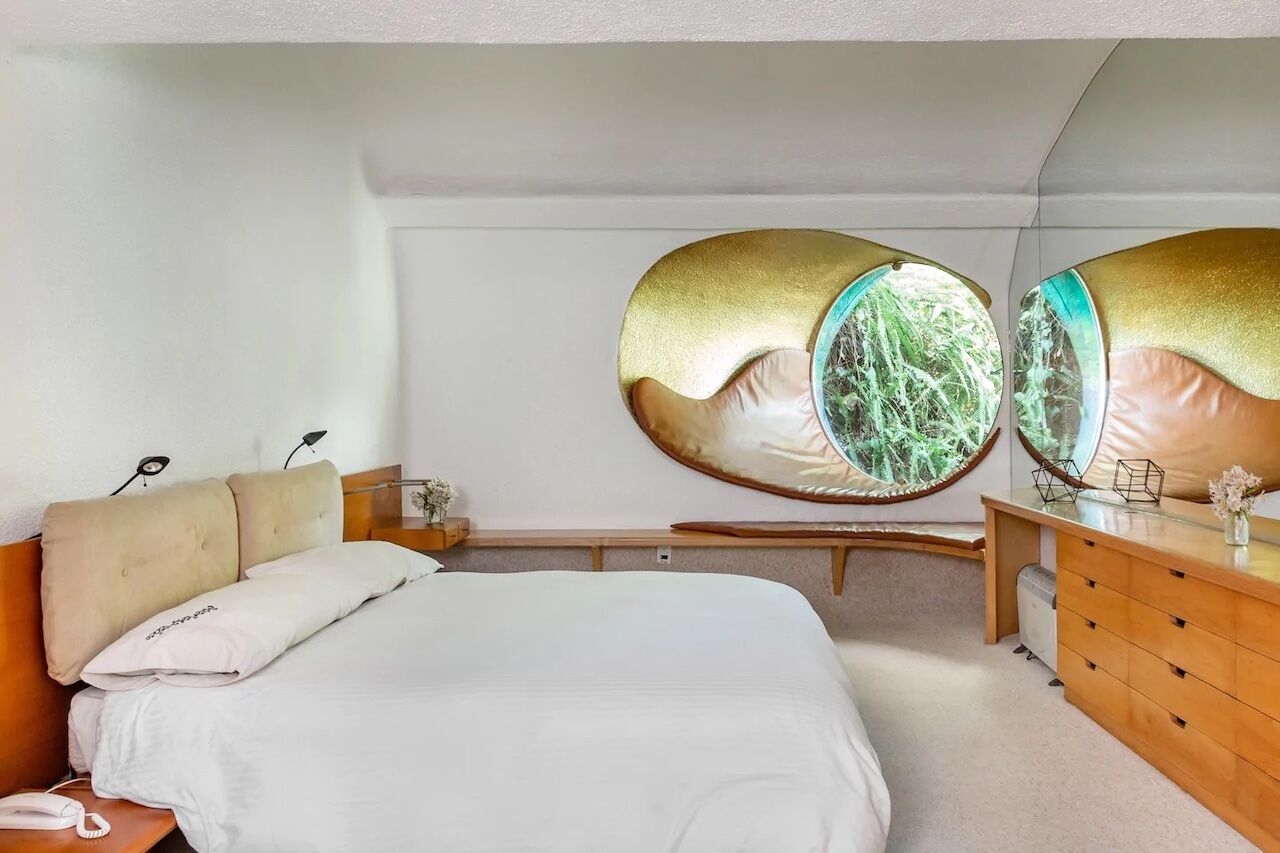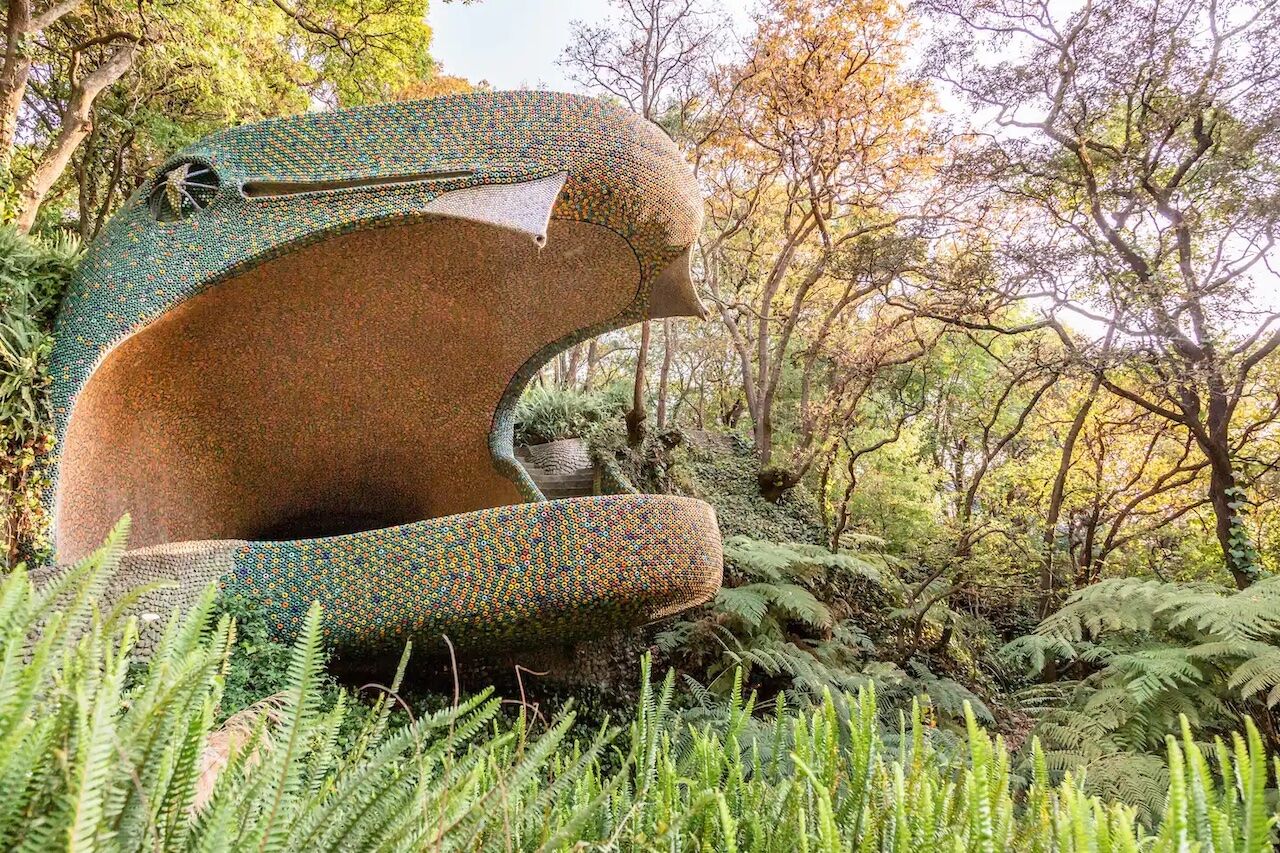 Ideal for a group trip, this massive complex has five rooms in a building shaped like a snake. It is without a doubt the most unique of Mexico City's Airbnbs and can accommodate up to six people. It was designed by the Mexican architect Javier Senosiain in 2008 and is a key example of the so-called organic architecture. It is on the outskirts of Mexico City, so plan to enjoy the nature of its gardens and stay in during your visit. Nearby is the Basilica de Los Remedios, one of the oldest in Latin America, with a traditional food market neaby.
Six guests, five bedrooms
Price: $306 per night
What did you think of this story?