in paid partnership with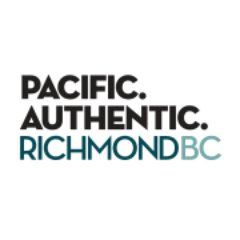 Where the Fraser River meets the Strait of Georgia, you'll find a place that tells the authentic story of the British Columbia fishing village — from historic roots to 21st-century evolution. This is the city of Richmond and, set in its southwest corner, the village of Steveston.
Here, you wake up early to watch the boats leave the harbour. To get some shopping done on an easy stroll from one end of the neighbourhood to the other. To tour the multiple national historic sites. To buy your share of the day's catch at Fisherman's Wharf. A visit to this village-within-a-city will capture a little piece of your heart. Here's how to let it.
Steveston: One perfect day
Start your morning at the boardwalk on Bayview Street and watch the fishing boats navigate the harbour. You're looking at what was once the largest fishing port on the West Coast, an industry built by Japanese-Canadians over a century ago. This international come-and-go along the Strait of Georgia has been happening since the 1870s. And although the boats have changed a bit since then, and there's no longer a working cannery to scent the Pacific breeze with salmon, the saltwater air is much the same.
Break your gaze, and go up No 1 Road for breakfast at Davood's Bistro. Franchise restaurants don't really belong in Steveston — especially with smoked salmon bennys on the menu. Locals have made this one of Steveston's most popular brunch spots (and it's right across the street from your next stop).
After your benny or breakfast bowl, cross Moncton Street to the Steveston Tram, a one-of-a-kind museum dedicated to the Interurban tramcars that ran here from 1905 to 1958. Now this former rail stop houses Interurban Tramcar 1220, one of the few remaining cars from this period in Richmond's history, when the electric hum of the Interurbans defined the town.
Now that you've gotten a taste for Steveston's past and present, head west on Moncton toward Village Bikes — stop in if you want to travel on two wheels. From here, you have three choices:
Continue — on foot or by bike — west along Moncton Street toward Steveston's shopping quarter. If you get hungry on the way, Steveston Coffee Company offers baked goods and house-roasted coffee, or you can stop and grab a loaf of bread at Romania Country Bread.
A little farther on Moncton is the Gulf of Georgia National Historic Site. What was once a working cannery (up until 1979) is today a museum that provides a glimpse of what the industry was like in its heyday of the 1930s.
Grab your wheels — bike or car — and meander east to Britannia Shipyards National Historic Site, where you can see how and where this fishing village got its start (and even catch some vintage restorations in-process). The best way to experience it is on a guided tour.
Note: If you're a fan of the TV show Once Upon a Time, you'll notice some "familiar faces" as you walk down Moncton Street. Keep an eye out for Marine Garage (Seppo's Automotive), Standard Clocks (Nikaido), Storybrooke Country Bread (Romania Country Bread), and Granny's Diner (Cannery Café). Walking maps can be picked up at the Visitor Centre — you'll recognize that building, too.
Once you're done at the cannery or shipyards or have made your way down Moncton, it's back to the boardwalk. Your next stop is for lunch at Blue Canoe Waterfront Restaurant. Its location next to Fisherman's Wharf gives you another great view of the harbour, the perfect backdrop for a fresh seafood meal. Be sure to stop at the wharf afterwards to pick up some fresh seafood to go! The catch is seasonal, with the most variety available in the summer; however, you'll find sablefish, crab, shrimp, and sea urchin year-round, and halibut practically so (February – November).
When you're ready, head to Garry Point Park to wile away an afternoon watching boats, walking along the waterfront, and — on a clear day — getting a glimpse of Washington State's Olympic Peninsula. There's also the Japanese-style Kuno Garden to wander through and open areas that are pretty much perfect for kite flying. If you linger long enough, Garry Point is an ideal place to catch a Richmond sunset, too.
End your day with a flavourful dinner at Kisamos Greek Taverna. Or, if you haven't gotten enough local seafood, choose your side in the great fish-n-chips battle: Pajo's vs. Dave's. Which is better is the subject of a long-standing debate.
Where to stay
Steveston Cafe & Hotel has a location that can't be beat. It's right in the historic village, steps from the harbour (and Pajo's). It was established in 1895 and has that no-frills, built-for-fishermen look, but its 2019 renovations bring in a modern element. Plus, breakfast is served until 2pm.
There are many other stellar Richmond lodging options that are either right in Steveston or sit a quick drive or transit ride away. Find the one that works best for you!
Mark your calendar
Steveston plays host to several of Richmond's seasonal events and activities. And remember, Richmond is BC's fourth-largest city, just 20 minutes south of Vancouver — there's tons going on. Here are some of the town's biggest events and seasonal attractions:
Richmond Canada Day and Steveston Salmon Festival – If you're in town on Canada Day, do not miss this combined event. It's a pancake breakfast, parade, salmon barbecue, and fireworks show all rolled into one, plus a day's worth of activities for the whole family.
Richmond Maritime Festival – This annual event at Britannia Shipyards showcases Steveston's rich seagoing heritage with historic ships, performances, and storytelling. Expect surprises.
Whale watching – From April to the end of October, Steveston Seabreeze Adventures offers half-day whale-watching tours. Book in advance for these amazing opportunities to experience British Columbia's marine wildlife.
Steveston Farmers & Artisans Market – From May to October, this market offers locals and tourists alike a place to buy fresh produce, artisan food, and hand-crafted products. Don't overlook the entertainment, either.
Not bad for a fishing village, eh?