Airbnb Brings Coachella To Its Guests With Instagrammable Desert Homes
Coachella is just a blink of an eye away as the first weekend comes up on April 15. If you were lucky enough to score some of those coveted sold-out tickets but still have no idea where you are going to stay, you're in luck. Airbnb has some beautiful homes available that are just as Instagram-friendly as the festival itself. Skip the over-glorified camping on the festival grounds and settle into these unique homes that capture that desert vibe so you can be fresh as you head out the door to enjoy all Coachella has to offer.
We hope you love the Coachella Airbnbs we recommend! Just so you know, Matador may collect a small commission from the links on this page if you decide to book a stay. Listed prices are accurate as of the time of publication.
The minimally-modern ranch house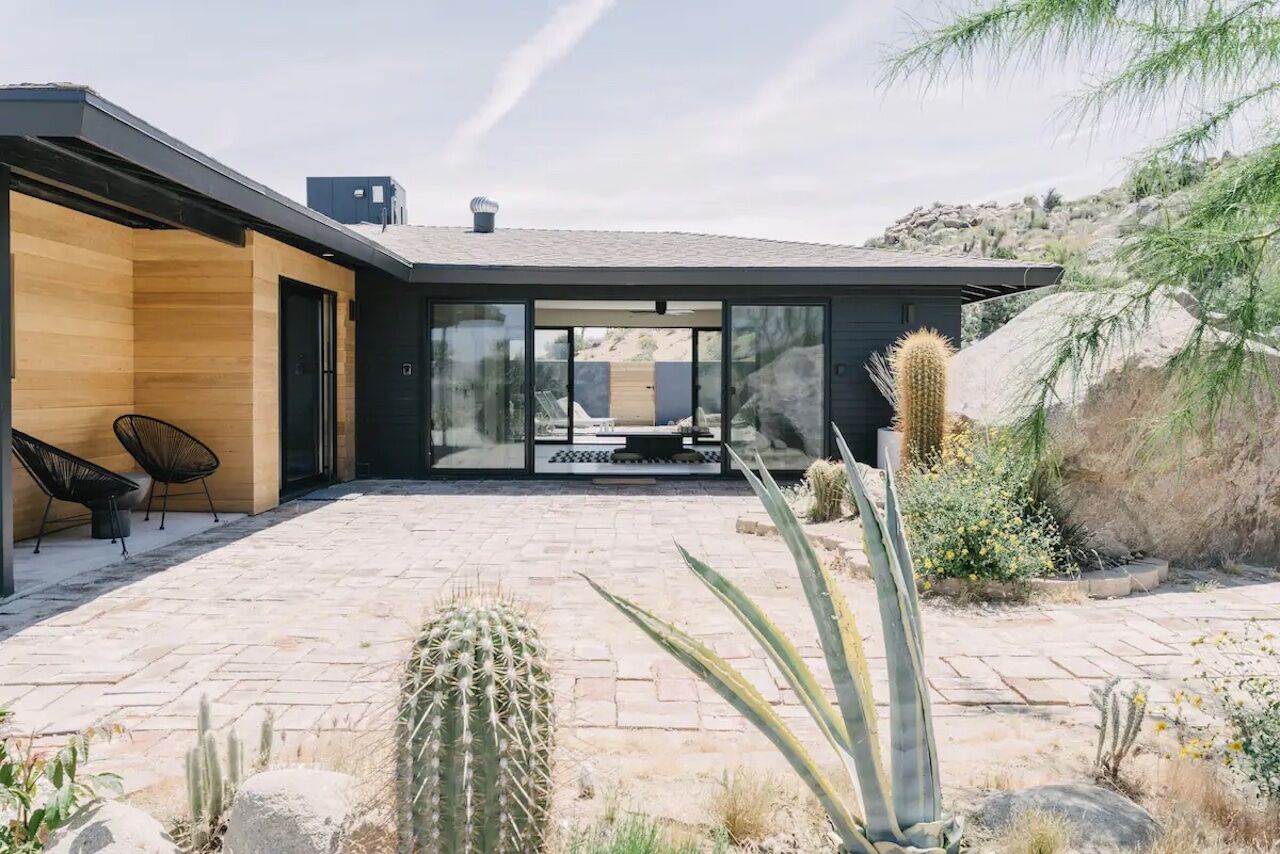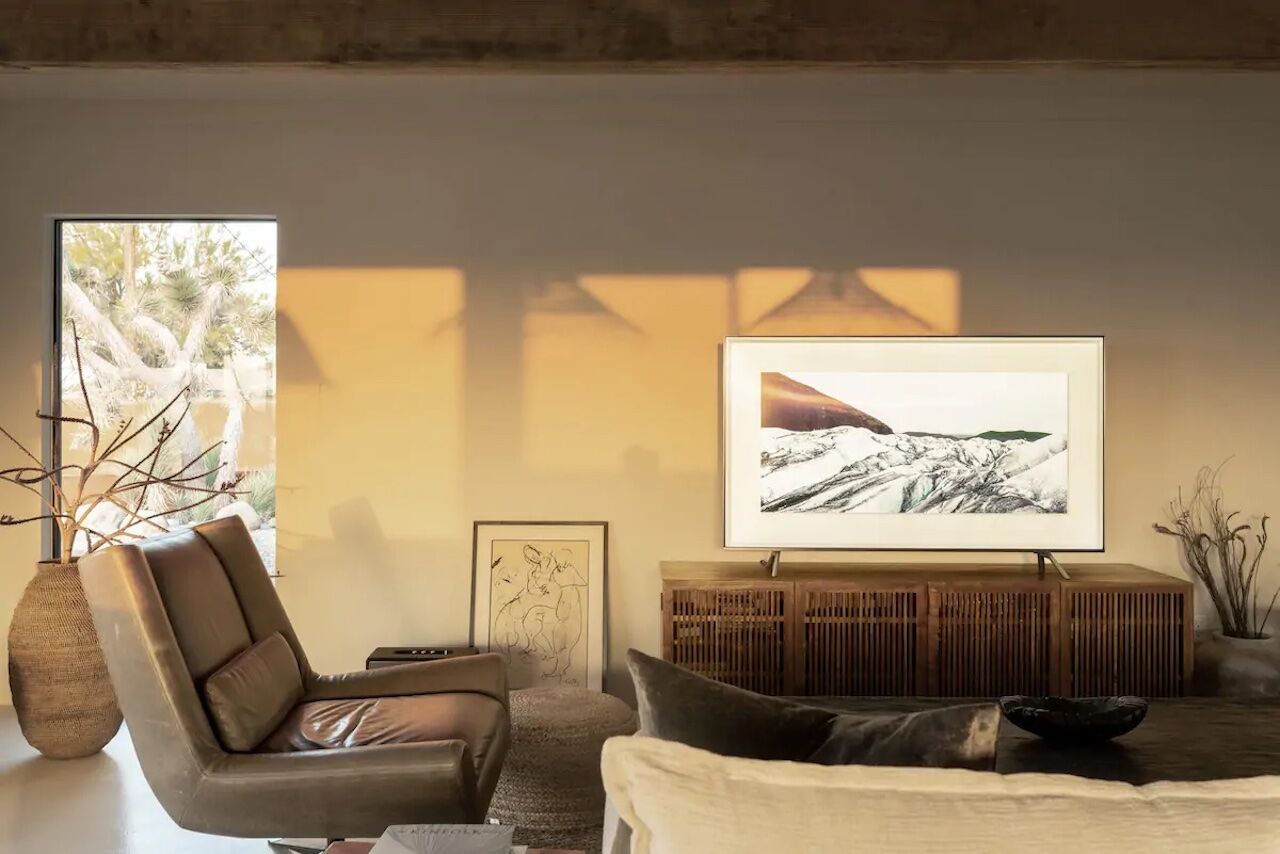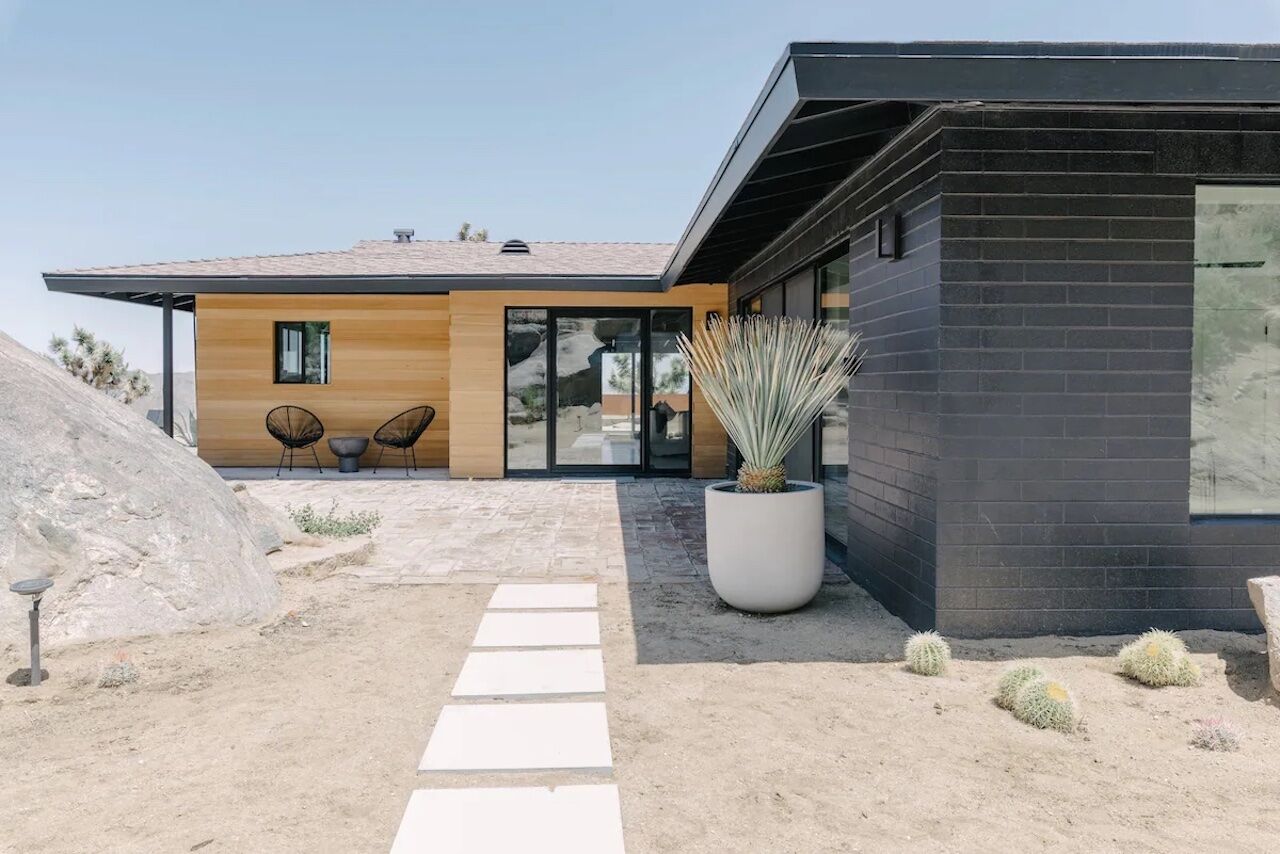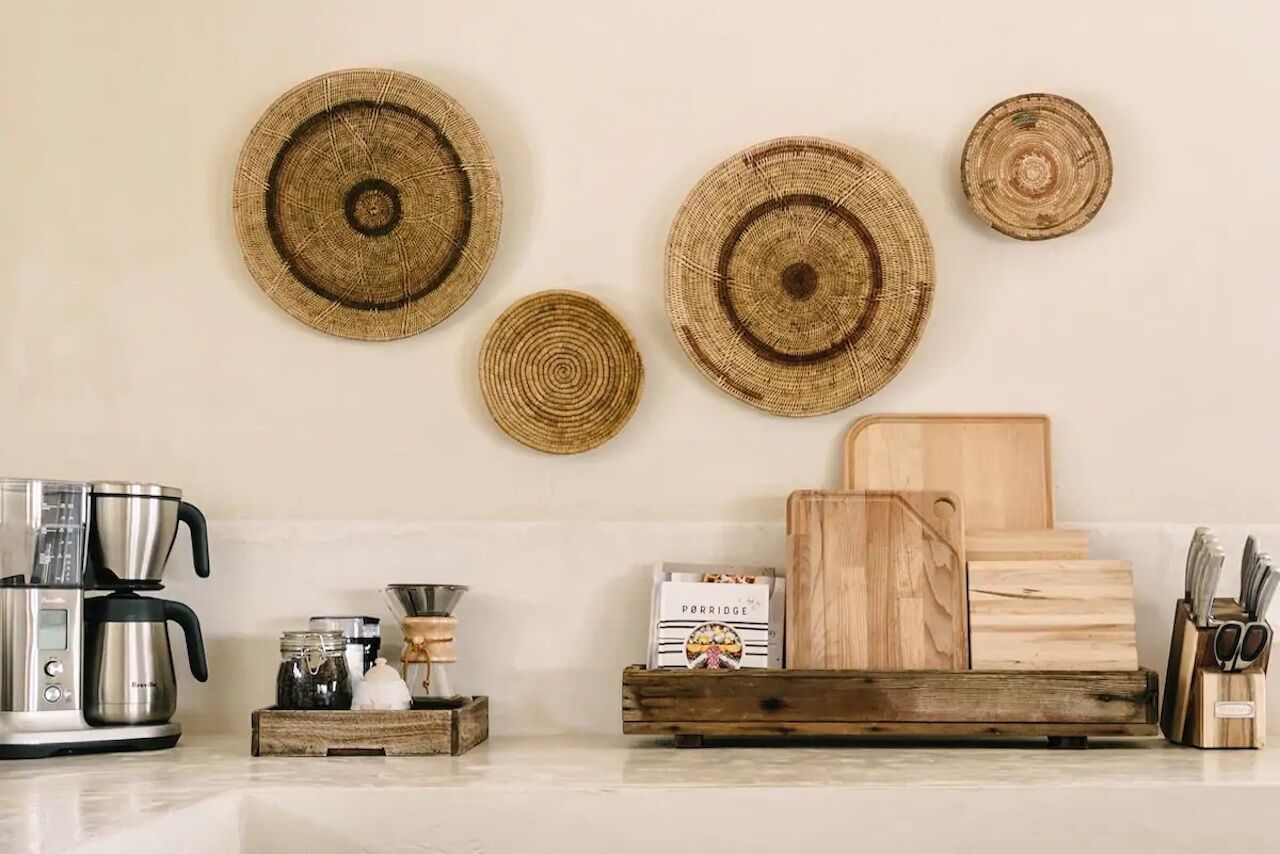 Villa Kuro is a ranch house built in the 1960s, and now it's a wholly transformed desert home with a gorgeously minimalist design. Designed with tranquility and relaxation in mind, Villa Kuro is a minimal organic modern hideaway fusing natural simplicity with contemporary luxuries. This two-bed, two-bath home sleeps four on an unfenced 3.6 acres that go all the way up to the mountain's peak. After spending all day on the festival grounds, return to your temporary home to enjoy the firepit and relax your joints in a saltwater hot tub under the stars.
The desert cabin with indoor/outdoor facilities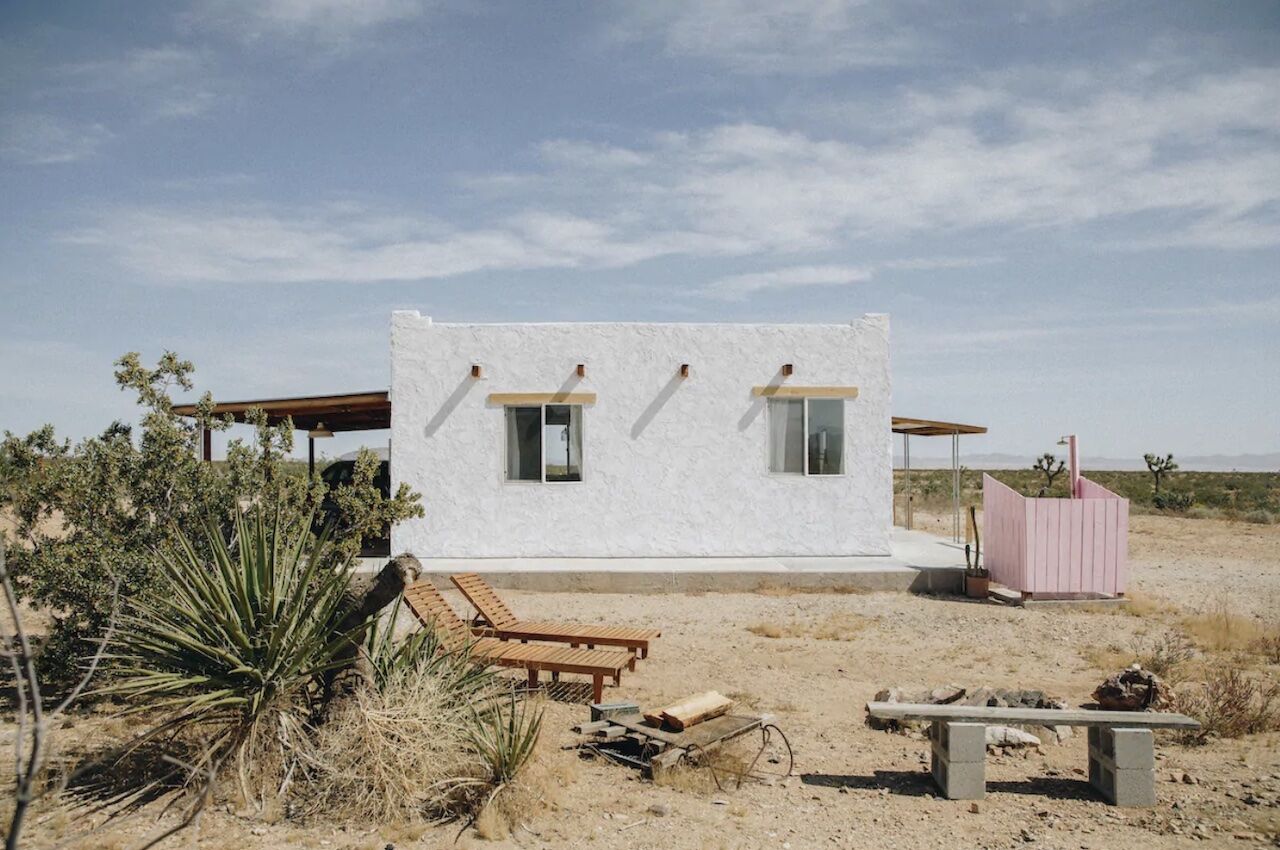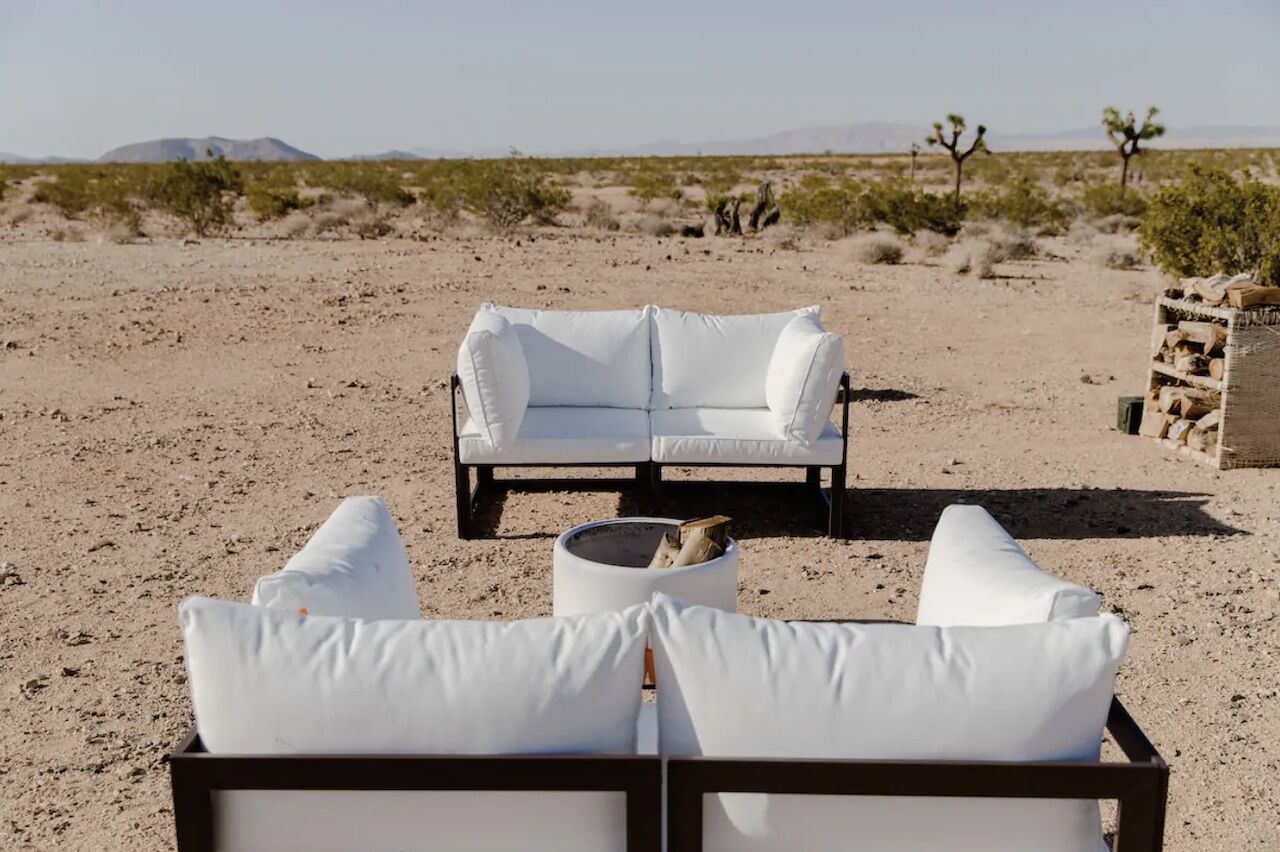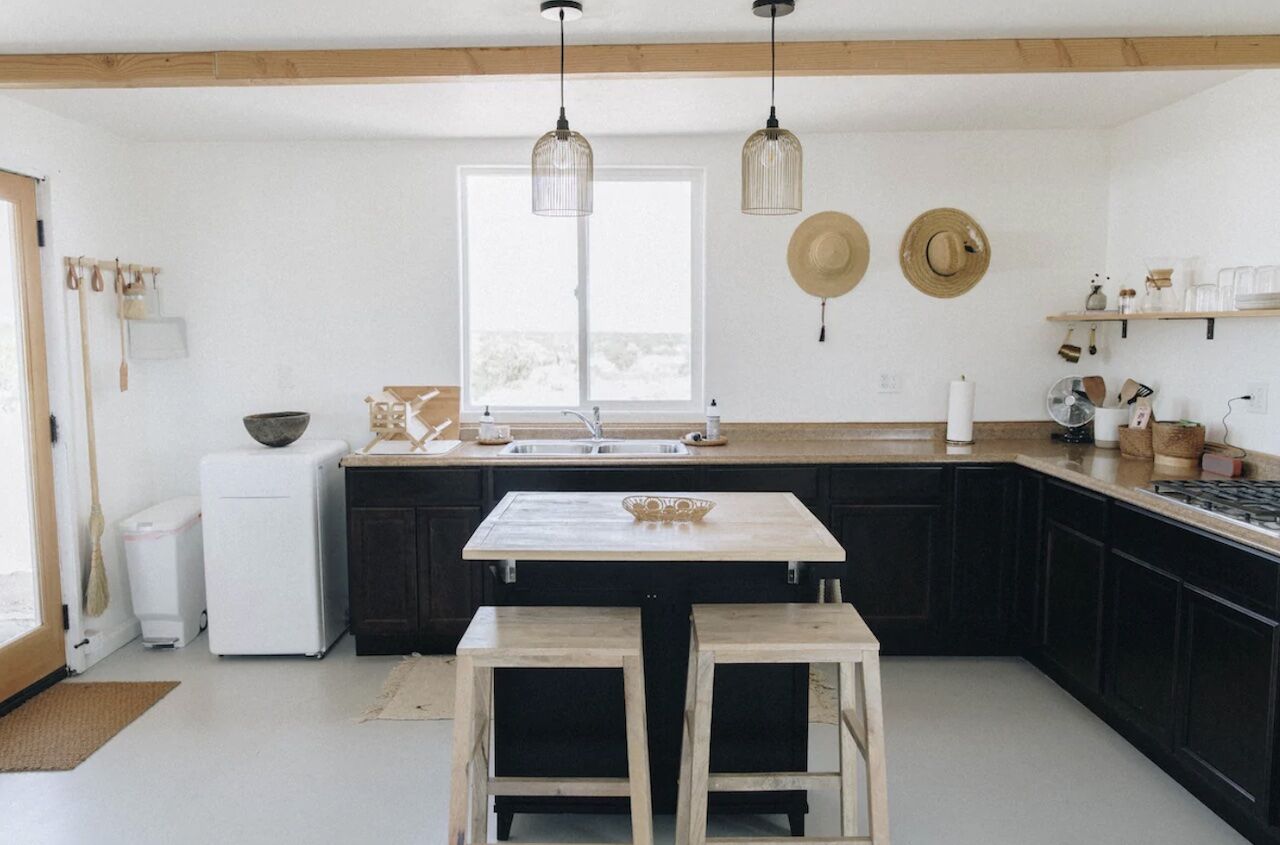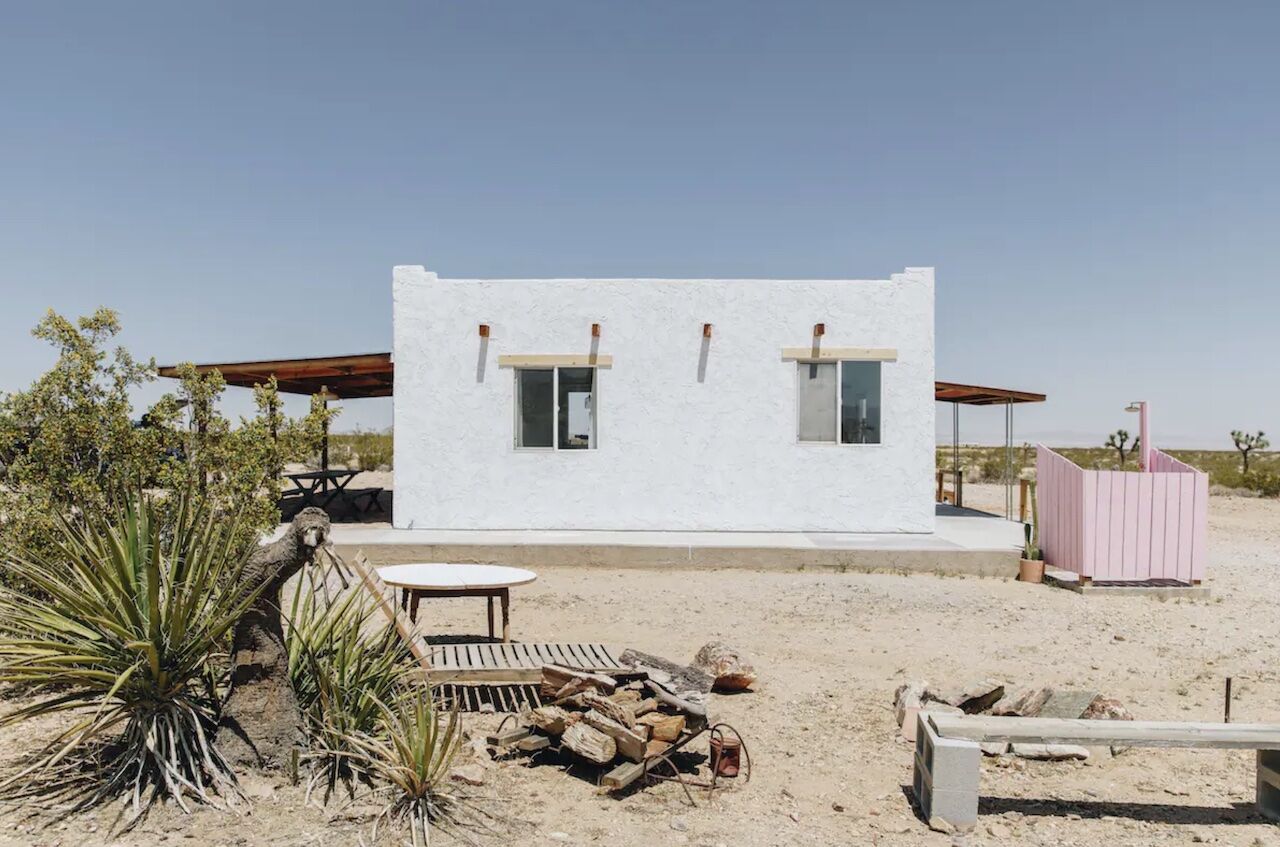 If you're looking for a more intimate experience for you and your best friend or partner, El Rancho Joshua Tree is a small cabin that hosts two guests comfortably. This off-the-grid home is perfect for adventurers looking to enjoy the tranquility of the desert. The outdoor living room and outdoor pink shower are perfectly plush, and the beautiful modern kitchen is fully stocked for a home-cooked meal. Inside there's another living room and a deep-soaking tub perfect for soaking the rest of the day away. You might be tempted to sleep in at this cozy home before heading back to the festival.
Traveling to Coachella? Check out Matador's guides to the best places to stay in Southern California:
The vintage-meets-modern home and guesthouse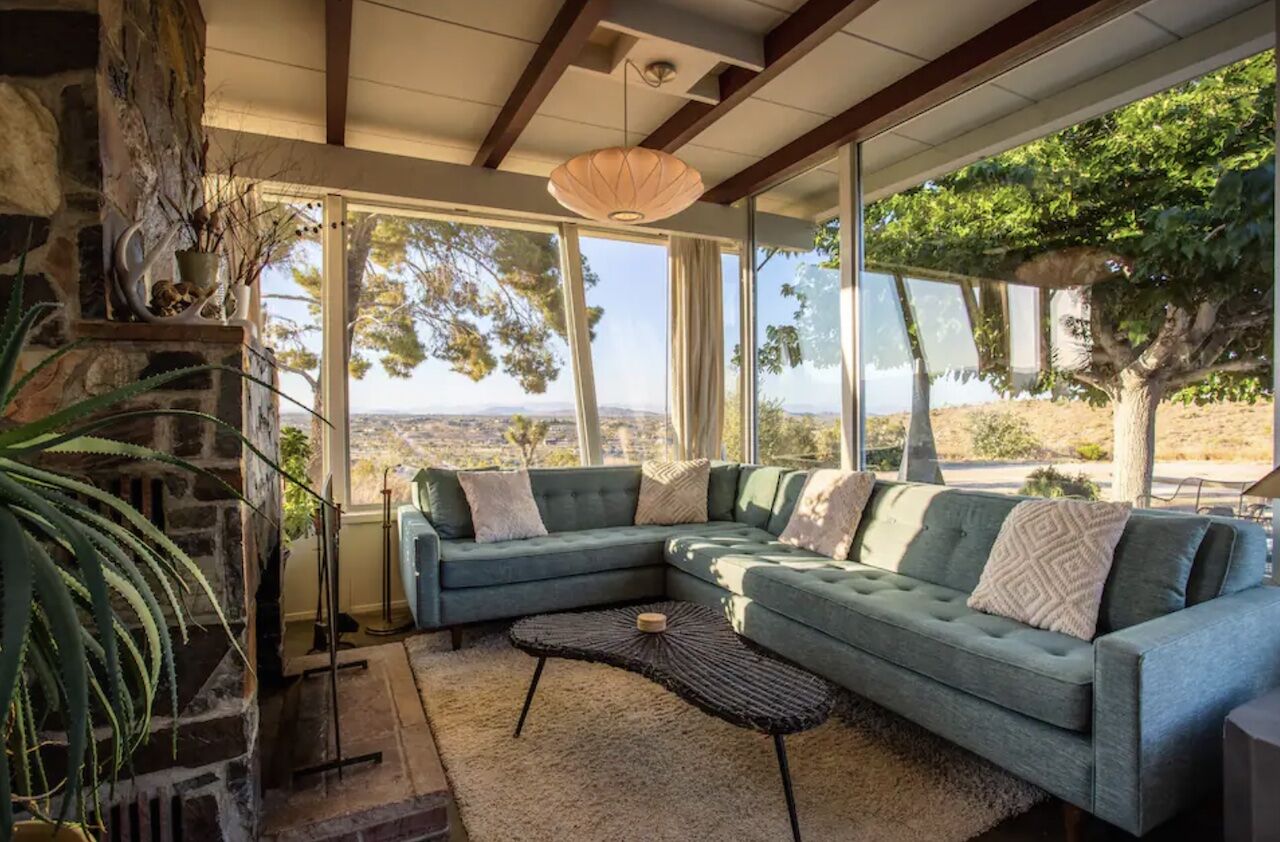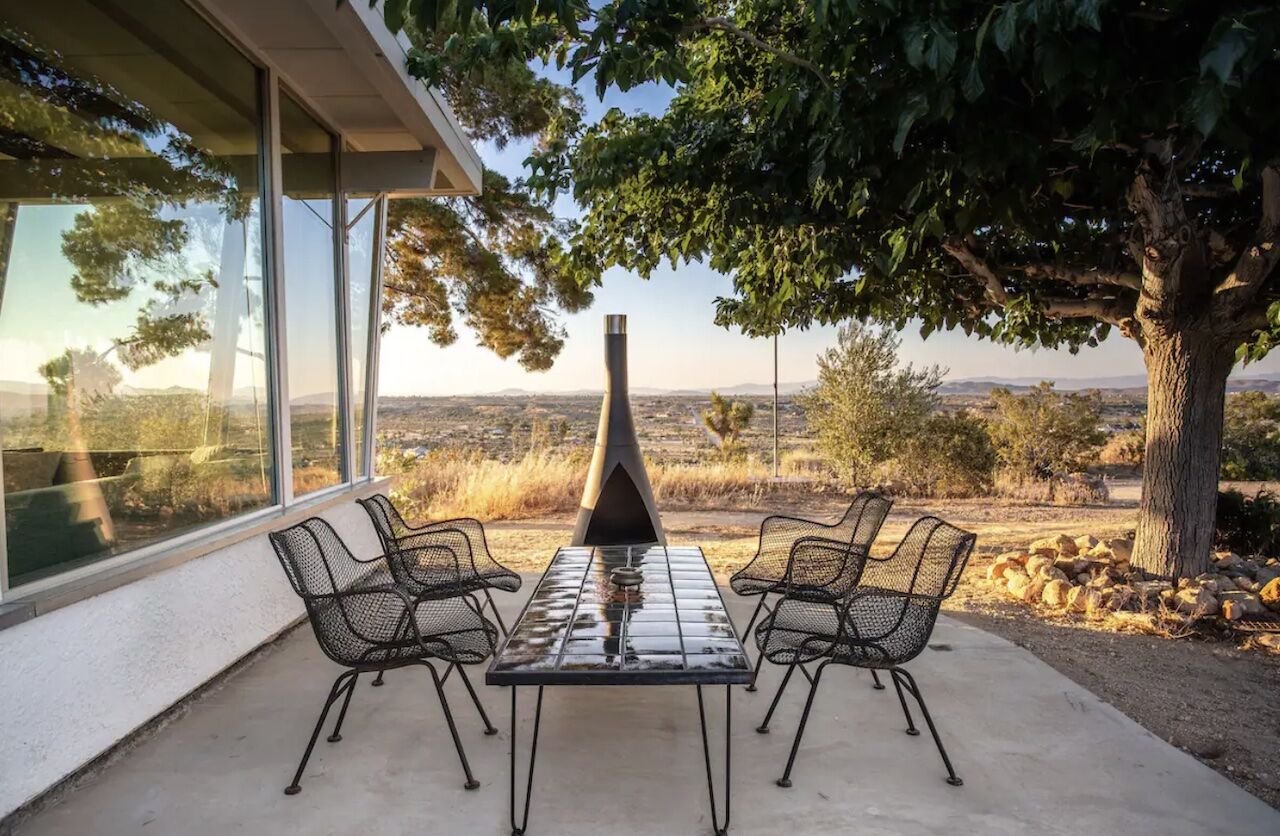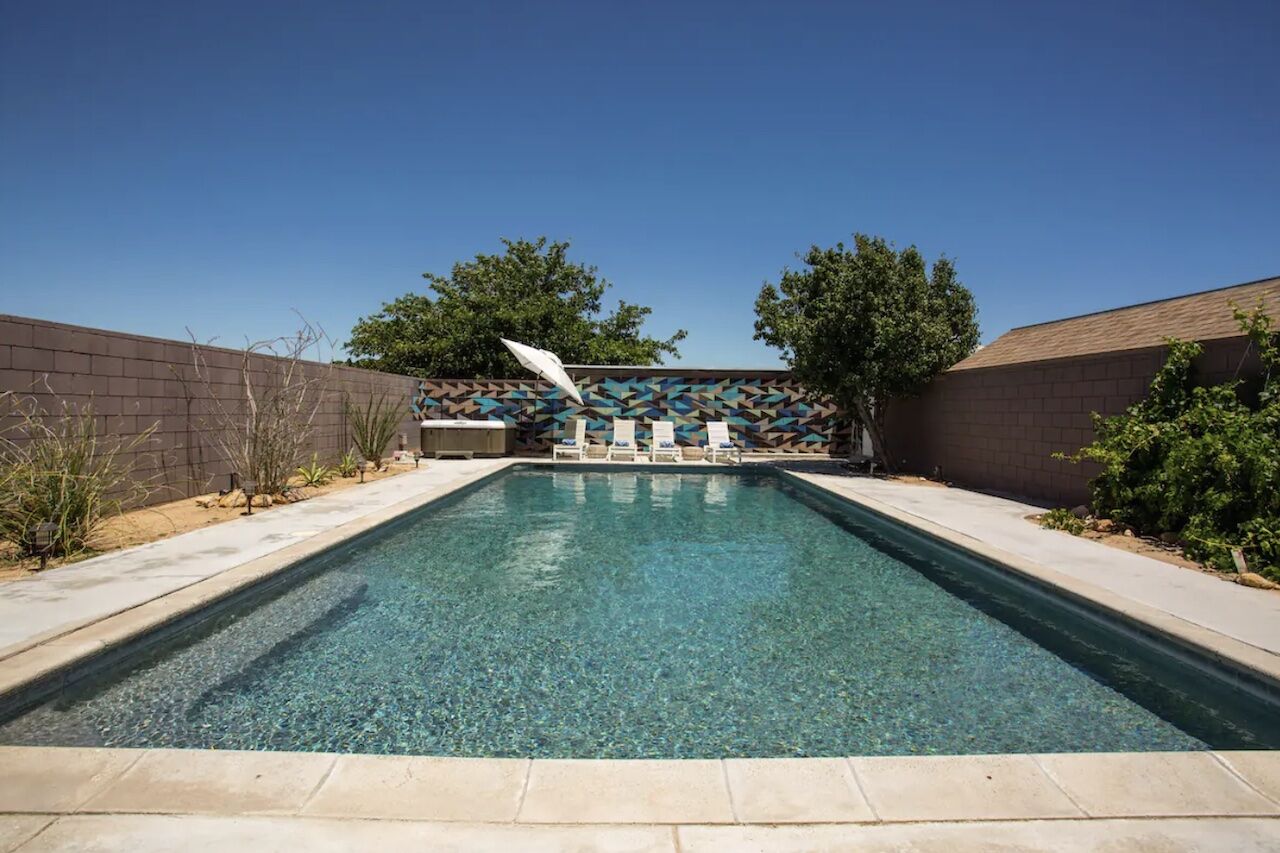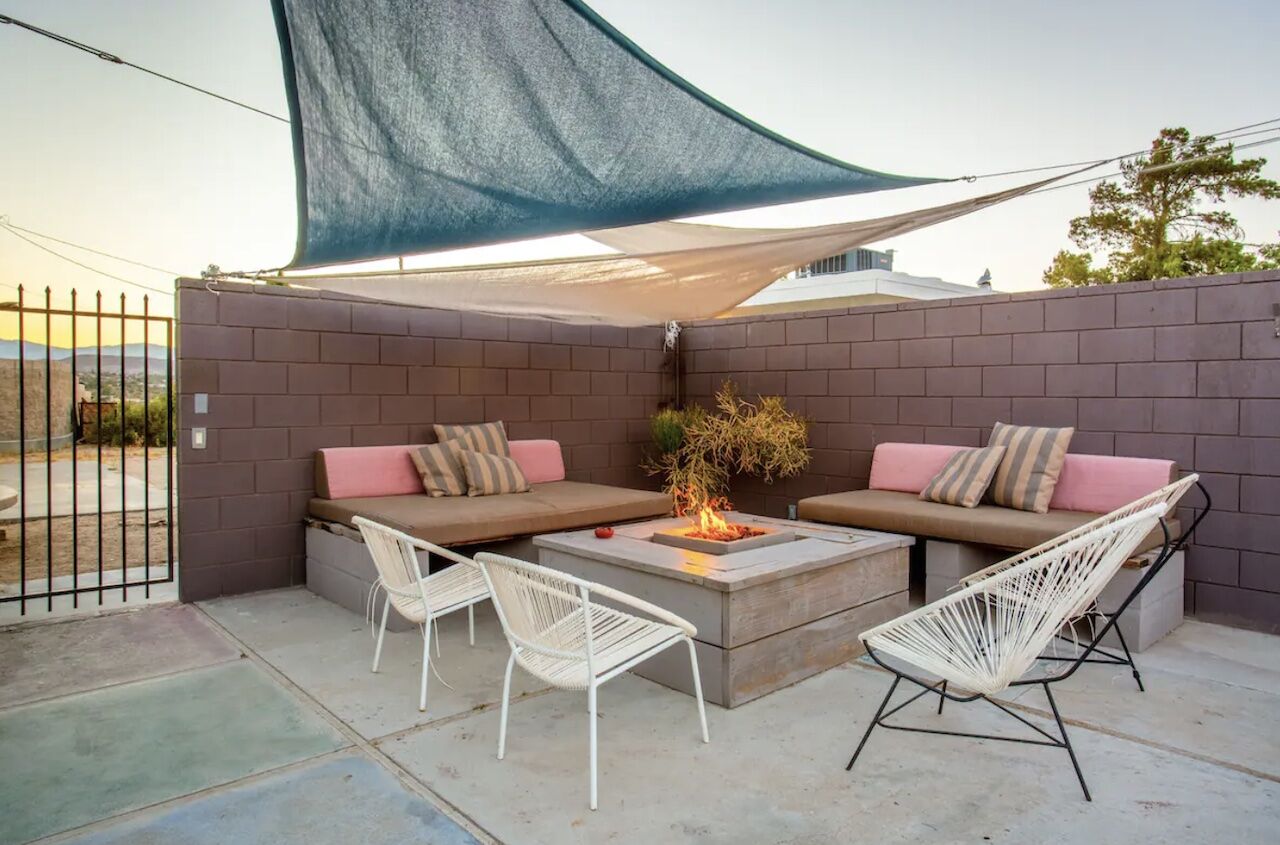 The High Desert Home is remarkable if you've decided to travel with a larger group to enjoy all Coachella offers. This two-bed, two-bath is fitted out with a guesthouse with its own bedroom, kitchen, and bathroom, getting you more bang for your buck. Enjoy Joshua Tree's landscape with 360-degree views and the pool and jacuzzi. The home feels equally vintage and modern with crisp white and jewel-toned furniture, wood furnishings, and a beautiful stone fireplace as the centerpiece of the property.
The Green Haus with stunning views and wood built-in hot tub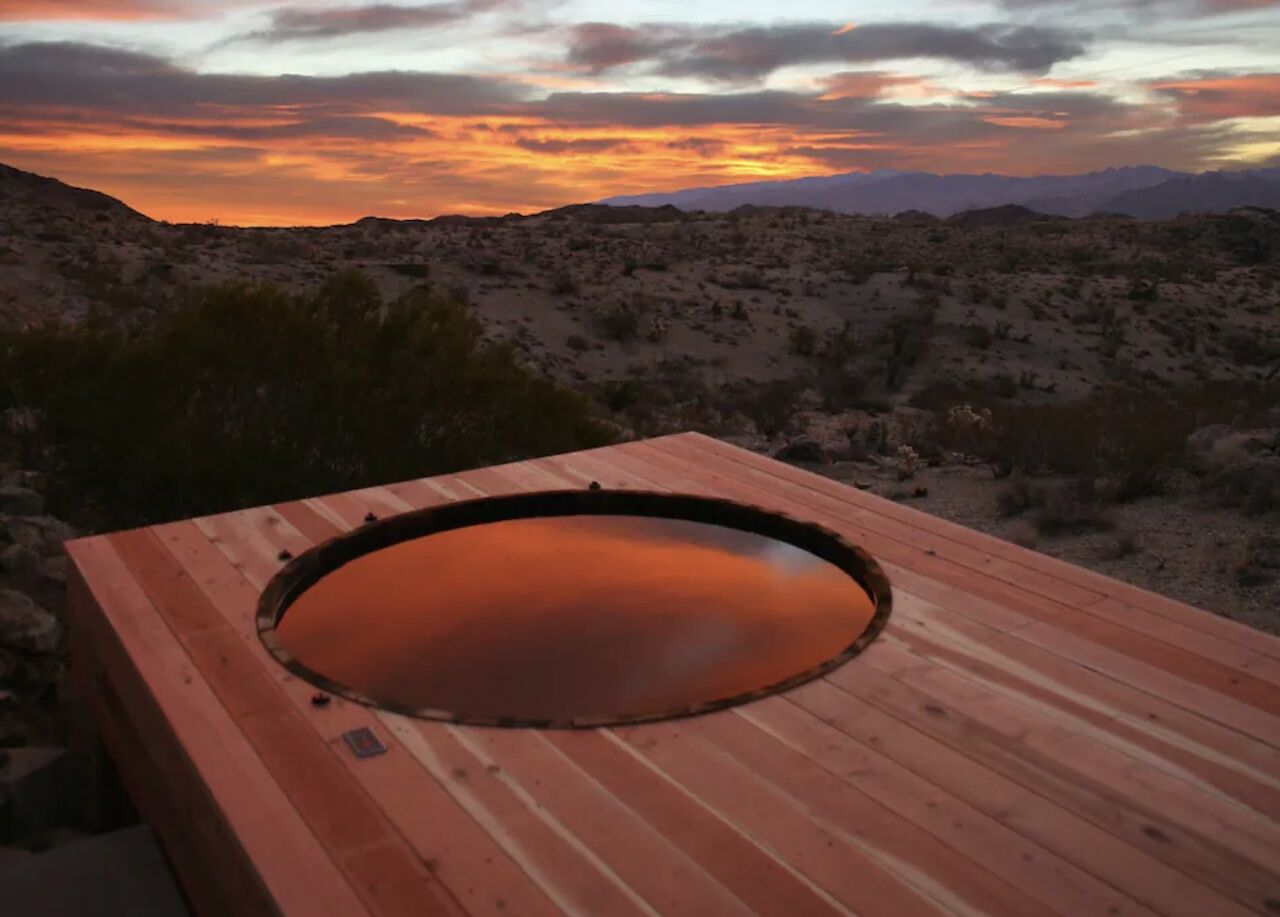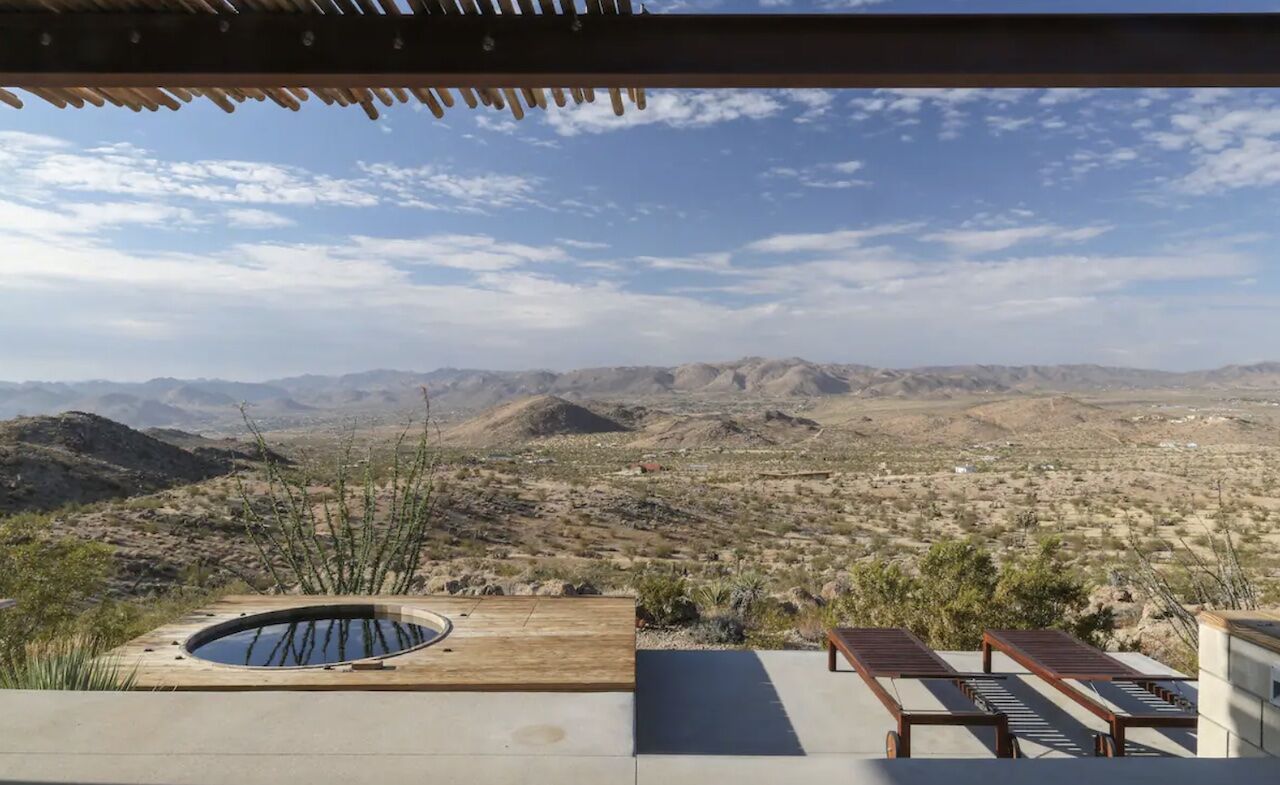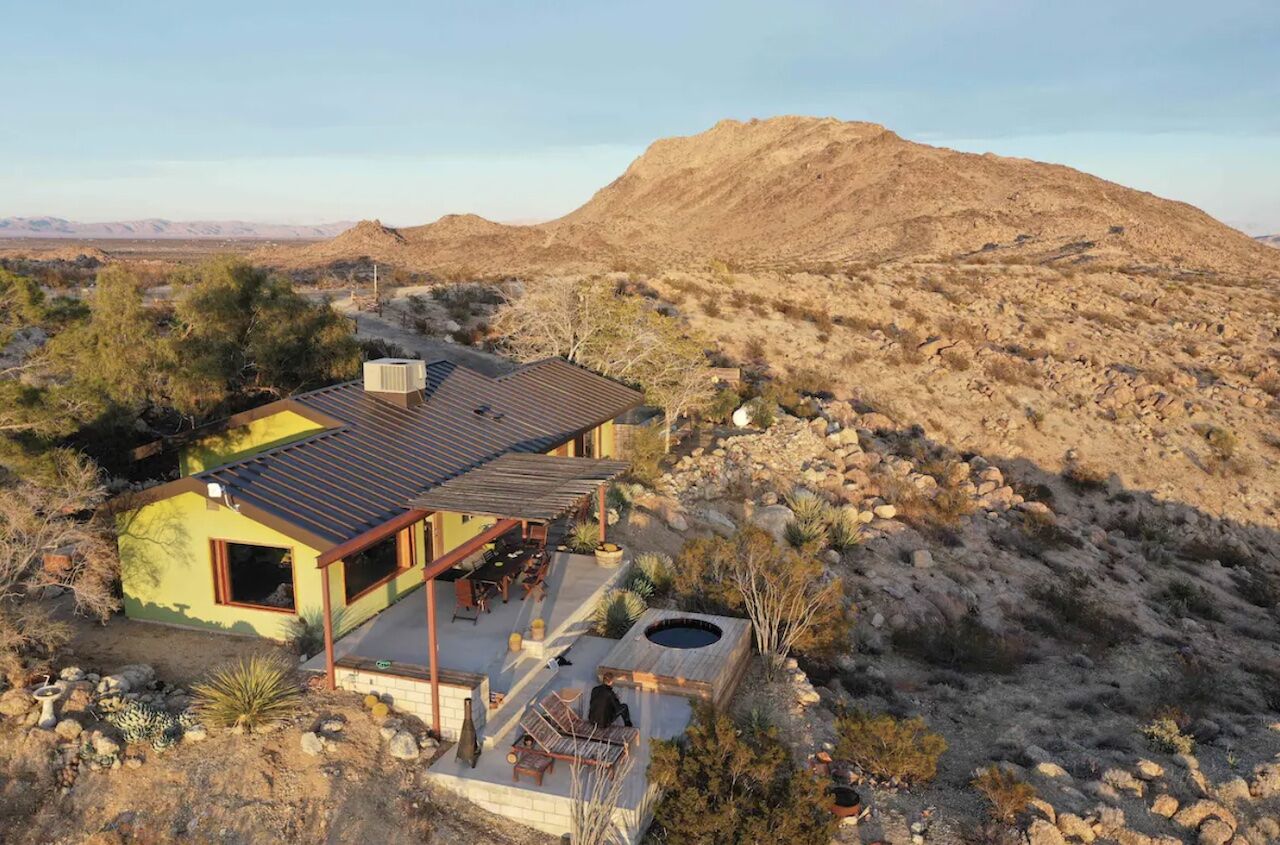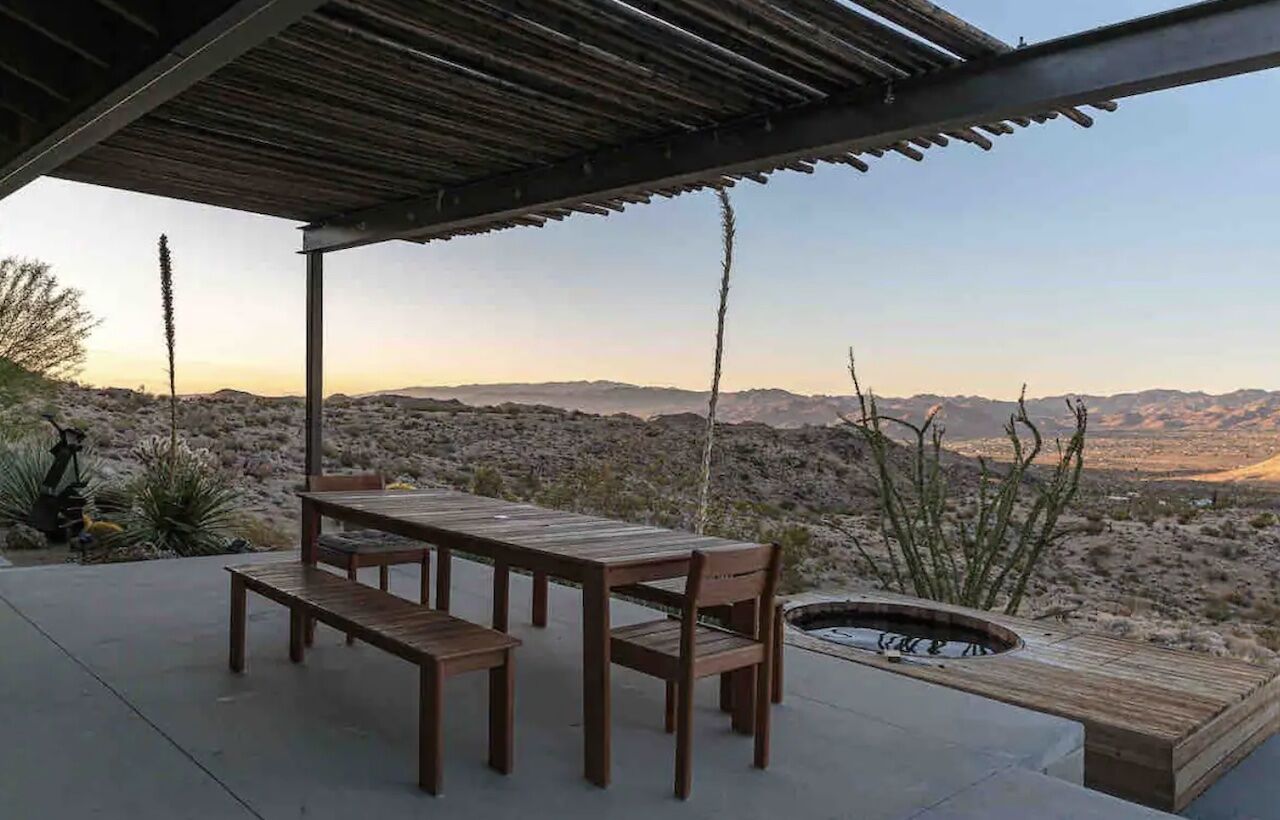 This two-bed two-bath home has three beds, making it a comfortable choice to host a group of six. If you're looking for a masterpiece, this home was designed by the Architects, Inverse Project, and is so stunning that it's been featured in Vogue Travel Dwell Magazine and Architectural Digest. The crisp home is adorned with 180-degree desert views offering natural light and embraces the desert aesthetic inspired by the landscape. But the creme de la creme of the property has to be the hot tub that's built into a cedar-wood deck offering the perfect relaxing escape from the hustle and bustle of the festival until you're ready to tackle it again tomorrow.
What did you think of this story?