in paid partnership with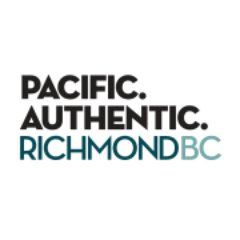 Richmond, British Columbia, is a different kind of Pacific city. Cultures converge here to create a true mosaic of sights and tastes. Green spaces meet shorelines meet accessible urban hot spots. But the locals aren't interested in putting on airs to draw you in. They're just living it. And as a visitor, you can too.
Fittingly, there's a different kind of trail that runs through the heart of town — and it's one you're invited to follow. In contrast to other regions' wine and food trails, Richmond's Dumpling Trail (yep, you read that right) is an international treasure trove of goodies. The dumplings are just the beginning.
With so many eateries in close proximity, this is the perfect walking trail, but it's also completely possible to restaurant-hop down No. 3 Road or over to McClelland Road in your car. All 20 restaurants on the trail are within walking — aka calorie-burning — distance of main transit routes, such as the Canada Line of the SkyTrain metro system.
So when you're ready, come hungry — here's how to experience Richmond's Dumpling Trail.
Know your dumplings
If you're going to chow down on a trail's worth of dumplings, you need to know what you're ordering. Take into account the wrapper, filling, and cooking method when choosing a dumpling (or three) to try so you're not surprised when your plate arrives.
In terms of a one-stop shop, Dinesty Dumpling House is my top pick for these more popular Chinese dumpling varieties:
Guo tie – Better known as potstickers to many English speakers, these are half-moon-shaped dumplings stuffed full of meat and/or vegetables and pan-fried. The fried side gets crisp and delicious, while the other side remains soft.
Siu mai – Meet the open-faced sandwich of the dim sum world. The Cantonese version of these steamed dumplings is usually full of pork, mushroom, and shrimp, and is always full of flavour.
Xiao long bao – Instead of dumplings in soup, xiao long bao are soup in dumplings. They also have minced pork or shrimp inside. The soup is hot and moves fast, so be careful when you're taking your first bite!
There are also a few Dumpling Trail contributions from other countries that are absolutely worth trying (and you'll find them at the restaurants listed below):
Gyoza (Yuu Japanese Tapas) – These two-bite Japanese dumplings are much like potstickers, but are filled with pork and cabbage. Add some soya sauce and wasabi and you're golden.
Bánh bột lọc (Bánh Mì Très Bon) – Shrimp and pork are bundled in a paper-thin tapioca wrapper to make these Vietnamese dumplings. Eat them fresh…although there won't be any leftovers anyway.
Mandu (Samsoonie Noodle & Rice) – Looking much like potstickers or gyoza, these Korean meat dumplings can be boiled, pan-fried, or deep-fried. They're equally good whichever way you choose. Make sure you eat yours with a side of kimchi.
(And yet) more dumplings
Deep-fried wontons are amazing, but leave some room for their less-famous cousins. I had a few bundles of incredible goodness when I tried something new — these were my two favourites:
Ham sui gok – I had these deep-fried, egg-shaped dumplings at Parklane Chinese Restaurant and holy smokes. Holy steam, actually, because they were hot! The pork filling needs a chance to cool before you take a bite. I ended up poking a hole in each one with my chopsticks, mostly in an attempt to eat them faster.
Shui kau – Head to Tsim Chai Noodles for these shrimp-and-minced-pork dumplings, served in soup or with oyster sauce. I chose the latter and got a plate with nine enormous shui kau, each with perfectly cooked shrimp inside. The oyster sauce was just the right amount of salty to complement the dumplings.
Things to keep in mind
Even with your belt loosened a couple notches, it's hard for one person to try all the eats on the trail. Bring a few friends or, if you really like dumplings, spread it out over a few days.
Chinese dumplings can sometimes be heavy on shrimp, which means you'll want to make sure of what you're ordering if you have allergies or a distaste for crustaceans. Luckily, the rest of the Eastern world weighs in with plenty of other varieties.
And last but certainly not least: Don't confine yourself to one spot. Yes, the food looks and sounds (and is!) delicious, but each restaurant has a different menu and a different way of cooking. Trying a few different places is part of the experience, and it's the only way to truly conquer Richmond's Dumpling Trail.
Check out Tourism Richmond's website for three great Dumpling Trail itineraries.