in paid partnership with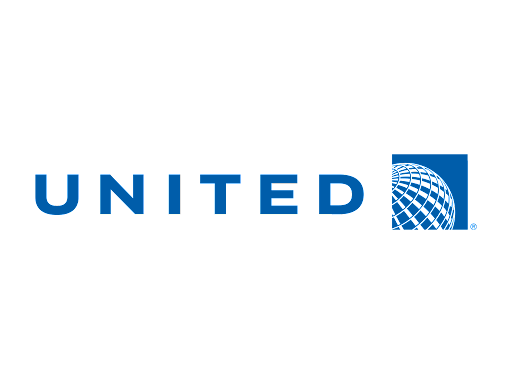 The Caribbean island of Aruba sees nearly two million visitors every year. Well over half of them will end up coming back, again and again, chasing the island's serenity and magic. Which is no surprise given the near-perfect year-round weather, pristine beaches, and legendary hospitality.
You can join the ranks of these repeat visitors. Simply book a United flight to Oranjestad to escape the cruel US winter, experience the wonders of Aruba, and you'll be hooked.
Book your flight to Aruba on United
However, not all trips to Aruba are created equal. No doubt they all involve a healthy amount of lounging in the sand and probably a smoothie bowl or two. But the deeper you go into the island's culture and roster of lesser-known attractions — in other words, the more you can experience Aruba like a local — the more rewarding your visit will be.
For some tips on how to do this, we called on Edjean Semeleer, an Aruban singer, TV host, concert producer, and philanthropist. Born and raised in Aruba, he's been an island icon for nearly three decades, and he knows a thing or two about the local's experience. With his advice, you'll get that deeper, more meaningful Aruba vacation.
Q: What can travelers experience in Aruba that they can't anywhere else?
Semeleer: One of the most remarkable things about Aruba is that so many nationalities (over 90!) have been living together harmoniously on such a tiny island for centuries — that's what makes Aruba so magical and unique. It's even in the lyrics of our national anthem: "The greatness of our people is their great cordiality." Nowhere in the world will you feel as welcome and safe as you feel in Aruba.
Combine that with our near-perfect sunny weather and constant refreshing sea breezes, and our visitors often want to repeat their trip over and over again.
Q: What is your favorite outdoor activity in Aruba, and where can you find it?
Semeleer: Definitely a swim in the ocean combined with some hiking in Arikok National Park. Arikok has the most breathtaking scenery, and there's always a new path to explore and something new to discover, like walking in the ravines where they used to find gold. This is definitely a "must-do" for any adventurous traveler.
Q: What's your favorite place on the island that most people don't know about?
Semeleer: That would be Teatro di Ser'i Noka, an amphitheater built in Santa Cruz in 1963. Nobody knows who or what "Noka" was or means — though many believe it was a native Caiquetio Indian. Either way, this location possesses a rich cultural, historical, natural, and spiritual magnificence that I've honestly never experienced elsewhere.
Q: What food should visitors absolutely not miss? What are some places where they can find it?
Semeleer: The famous comcomber stoba — a staple stew in Aruban cuisine — combined with some Aruban polenta we call funchi. Or try the keshi yena, stuffed cheese with hearty chicken stew. These are just some of the many meals that my beloved grandmother used to prepare.
Visitors should also try fresh-caught redfish or mahi-mahi, pan bati (Aruban pancakes), pickled red onions, and the spicy Aruban sauces at Zeerovers, Taste My Aruba, or Driftwood. The Old Cunucu House is definitely a place to go for local meals, too. And don't forget pastechi di keshi (a type of Caribbean turnover filled with delicious Dutch cheese) for any time of day!
And while we're proud of our local dishes, we are also rich in diverse cultures and cuisines: Venezuela, Holland, Colombia, India, Suriname, Indonesia, Spain, Mexico, Argentina, Peru, China, Japan, Germany, France, Italy — the list goes on and on. We want you to feel at home, and "home" for us also feels very diverse and like a melting pot. There is always something for everybody.
Q: What is the biggest mistake you feel most people make when visiting Aruba?
Semeleer: Only lying on the beach and suntanning and not taking the time to get to know the locals and our local culture, customs, and rich history. I believe this is one of the most important and impactful things any vacationer should do when visiting a location — immerse yourself in the local culture.
In the case of Aruba, you would love it so much that you would never want to leave our island! There's a lot you can do here that takes you away from your daily worries. Ever done some volunteer work? How about a day at the Donkey Sanctuary or at an animal shelter?
Q: What is the first tip you give friends and family from off-island when they visit you in Aruba?
Semeleer: To really try to relax once they've arrived and to remember that they're on "island time." Eat a lot, dance and sing a lot, take a swim in the ocean, enjoy, support and buy some authentic Aruban art, visit a local museum, and take advantage of all the available island activities.
But one other thing is also very important: Don't leave the island without learning a word or two in Papiamento. Let's start: Mi stima bo hopi. That means "I love you very much."
Q: Where is your favorite place to watch the sunset in Aruba?
Semeleer: Druif Beach, Eagle Beach, and some of the "off-the-beaten-path" locations near the California Lighthouse. And if I may suggest, don't only try the sunsets, but also try to experience the majestic sunrises at Seroe Colorado in San Nicolas or at the Alto Vista Chapel. You will be amazed!
Q: What do you love most about living in Aruba?
Semeleer: The fantastic weather, the diverse and dynamic culture, the ability to speak at least four languages fluently (Papiamento, Dutch, English, and Spanish), the fact that everyone lives in close proximity to the beach, the ability to experience so many extremely talented and creative young people, the amazing food…and that there is always a reason to celebrate life.
Q: What do you most want people to know about Aruba?
Semeleer: Throughout history, the people of this island have always found a way to come together and thrive during challenging times, never losing their smiles nor their high hopes to create and achieve a better future. We do have perfect weather, but it's our people that will make your Aruba experience one of the most memorable and precious trips that you will experience in your entire lifetime.
Book your flight to Aruba on United