in paid partnership with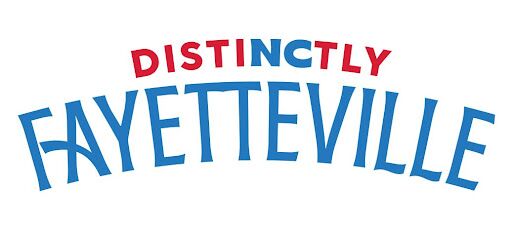 Welcome to Fayetteville, North Carolina, where tradition and the unexpected come together. It's a glass of Southern sweet tea with a twist.
Located in the state's southeast, this community has something special. You may know it for its history and decorated military heritage, but the city's unique lodging options, outdoor adventures, multicultural events, and happening downtown with one-of-a-kind shops take it well beyond common knowledge. Bottom line: Fayetteville is one place you need to get acquainted with. Here's how.
1. Stay at a historic-yet-luxurious farmhouse.
Experience Southern luxury at Fayetteville's top-rated boutique farm home, the MacPherson House Bed & Breakfast, where travelers can feel immersed in history without missing out on modern amenities. Home to one of the first Scottish settlers in the area, its more recent owners have renovated the house with incredible care, equipping each of its charming suites with a decorative fireplace, preserved 1920s details, and a king-size bed.
Your fur baby is welcome here, too. The Cottage on Hay behind the inn is dog-friendly and comes with a queen bed, living room, and kitchenette. After waking up to the smell of a freshly cooked signature breakfast (think savory quiche or crème brûlée French toast) and coffee, guests can take a five-minute stroll to access downtown attractions.
More like this:
For a trip further back in time, enjoy an authentic farmhouse experience at Byrne's Mill Place, a 180-year-old mill home. The four guestrooms are themed after the crops that were once milled here: Corn, Cotton, Pine, and Tobacco. Set on nearly three acres, the beautifully renovated property is a regular backdrop for outdoor markets and events.
2. Dine with a Dirtbag.
Unwind like a local with a craft brew from Dirtbag Ales Brewery & Taproom, where dogs and kids can play on the expansive lawn while parents sip a cold one on the patio. Make it an evening with some delicious grub from the attached restaurant, Napkins. Dedicated to locally sourced ingredients like grass-fed NC beef from small farms, the menu features a variety of seasonal local favorites.
Chow down on a Smashburger or a Garden Grilled Cheese (scratch-made mozzarella served with a scratch-made strawberry, tomato, and basil jam on toasted brioche). And a word to the wise: Don't skip the popular fried Brussels sprouts and pineapple chili sauce.
More like this:
Discover more craft beers along the brewery trail. It'll take you from Fayetteville's oldest brewery, the iconic Huske Hardware House (located in a former department store dating to 1903), to a top-ranked restaurant featuring Old World brews at Mash House Brewing Company. Pair a pasture-to-plate steak or Southern staples like shrimp n' grits and jambalaya with one of their on-tap limited edition seasonal pours.
3. Sip tea like a misfit.
Make tea time more fun at Winterbloom Tea, where you can choose from fresh blends of bagless teas as well as tea cocktails. Priding itself as the new kid in the "City of Misfits," this tea shop embraces its eccentric approach to bringing people together. With the Frida, a strawberry and guava tea tequila cocktail, and the Crimson Drop (hibiscus tea, lemon, and vodka) on the menu, being different never tasted so good.
4. Visit hundreds of animals at a ranch and make your kids' dreams come true.
Home to more than 350 animals from five different continents, Sweet Valley Ranch is a popular stop for families and animal lovers. Have an up-close encounter with various farm animals (fainting goats!), explore an exotic aviary and reptile house, or venture along one of the ranch's picturesque riding trails. There are also two serene fishing ponds plus 40 acres of pristine wetlands. And make sure to check the calendar for concert series and other family-fun events like Springtime Adventures, Dinosaur World, Tiny's Corn Maze, Backwoods Terror Ranch, and the Festival of Lights.
5. Zipline down a waterfall.
Once you experience ZipQuest Waterfall and Treetop Adventure, it won't surprise you that USA Today deemed it one of the best zipline parks in America. No two runs are the same, which means visitors can choose their own adventure (even in the dark!). Ask about the 2.5-hour Waterfall Expedition that includes ziplines through the woods and a walk across a suspension bridge, concluding with a zip above the area's only waterfall.
More like this:
Take in the beauty of nature, minus the adrenaline, by exploring the longleaf pine forest of Carvers Creek State Park. You can catch ranger-led programs and occasional tours of James Stillman Rockefeller's vacation home to help you uncover the park's rich natural and cultural heritage.
6. Encounter cultures from around the world all in one place.
Each September, The Arts Council of Fayetteville puts on the International Folk Festival, featuring a parade and exhibitions by traditional dancers, performers, and artisans from around the world. You can also taste authentic cuisine from various cultures in the International Café. The festival is a major to-do and attracts over 75,000 visitors each year.
More like this:
Catch free concerts by major recording acts and enjoy local food, entertainment, a street fair, and other family-friendly activities at the Fayetteville Dogwood Festival. And to party like a true local, check out their fall-themed event in October.
7. Get lit with friends.
Make an eco-friendly candle to fit your mood at Hummingbird Candle Co. Whether you're celebrating a bachelorette party, spending quality time with family, enjoying a romantic date night, or just indulging in some me-time, pouring candles is the surprisingly fun experience you never knew you needed.
This is a spot where you can unwind or "turn up" as you like — patrons are welcome to BYOB (wine or beer) while connecting with others, all under the expert guidance of a chandler (candlemaker). Plus, you'll be supporting a black-woman-owned company on a mission to create fair-wage jobs and advocate for women in the community.
More like this:
Reverie Goods & Gifts, in the heart of downtown, holds a variety of finds from independent brands and emerging artists. Peruse gifts like a Dolly Parton onesie, an Army-man wine bottle holder, or a deck of Shakespearean profanities. It's a surefire way to bring the unique spirit of Fayetteville home with you.