5 Food Tours That Show You the Tastiest Side of Tokyo
Tokyo, Japan, is best place in the world to eat. The city is divided into four parts — Central, Northern, Western and Southern Tokyo — and the intricacies of your dining experience depend on where you are in the city. If you want to dive head first or stomach first into Tokyo's food scene, check out these food tours in Tokyo that you can book via Airbnb.
We hope you love the Tokyo food tours we recommend! Just so you know, Matador may collect a small commission from the links on this page if you decide to book a stay. Listed prices are accurate as of the time of publication.
Tokyo Ramen Tour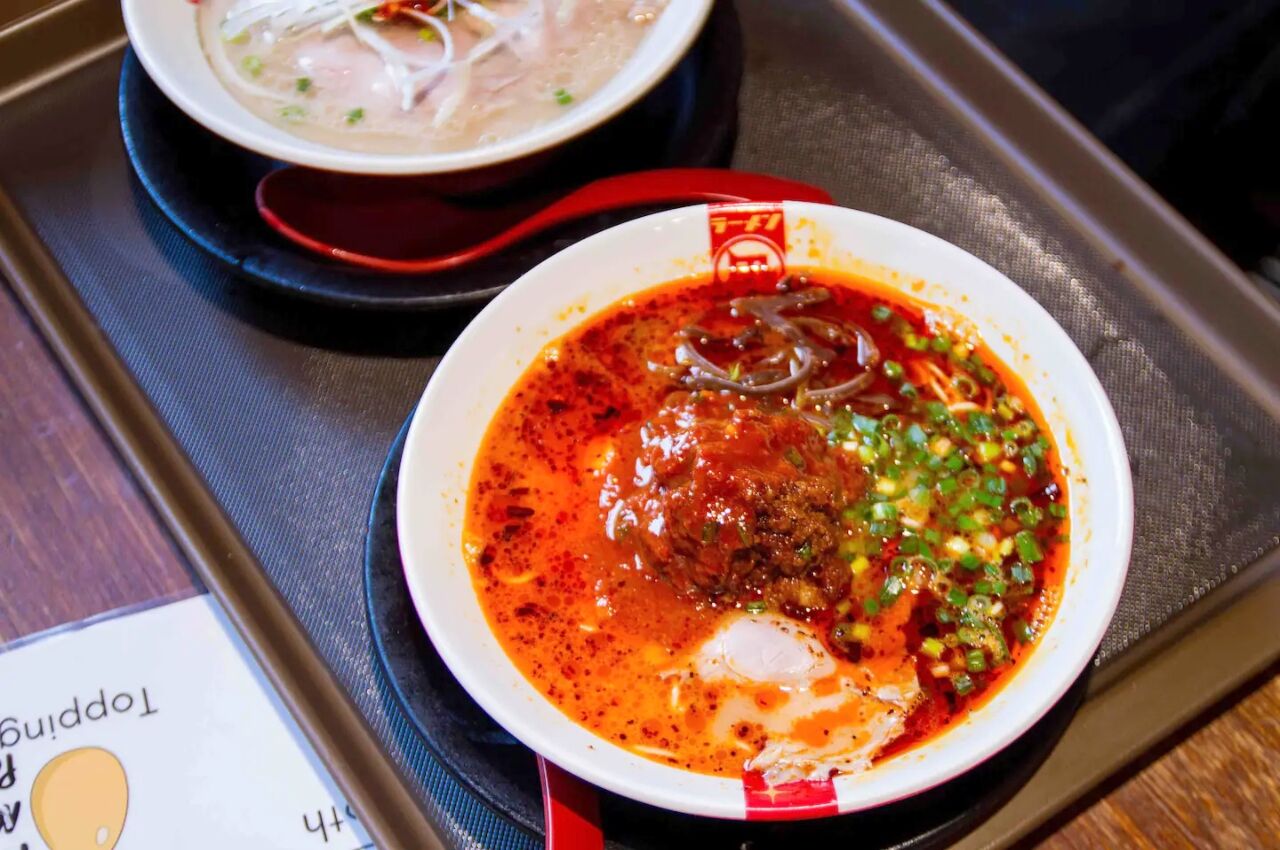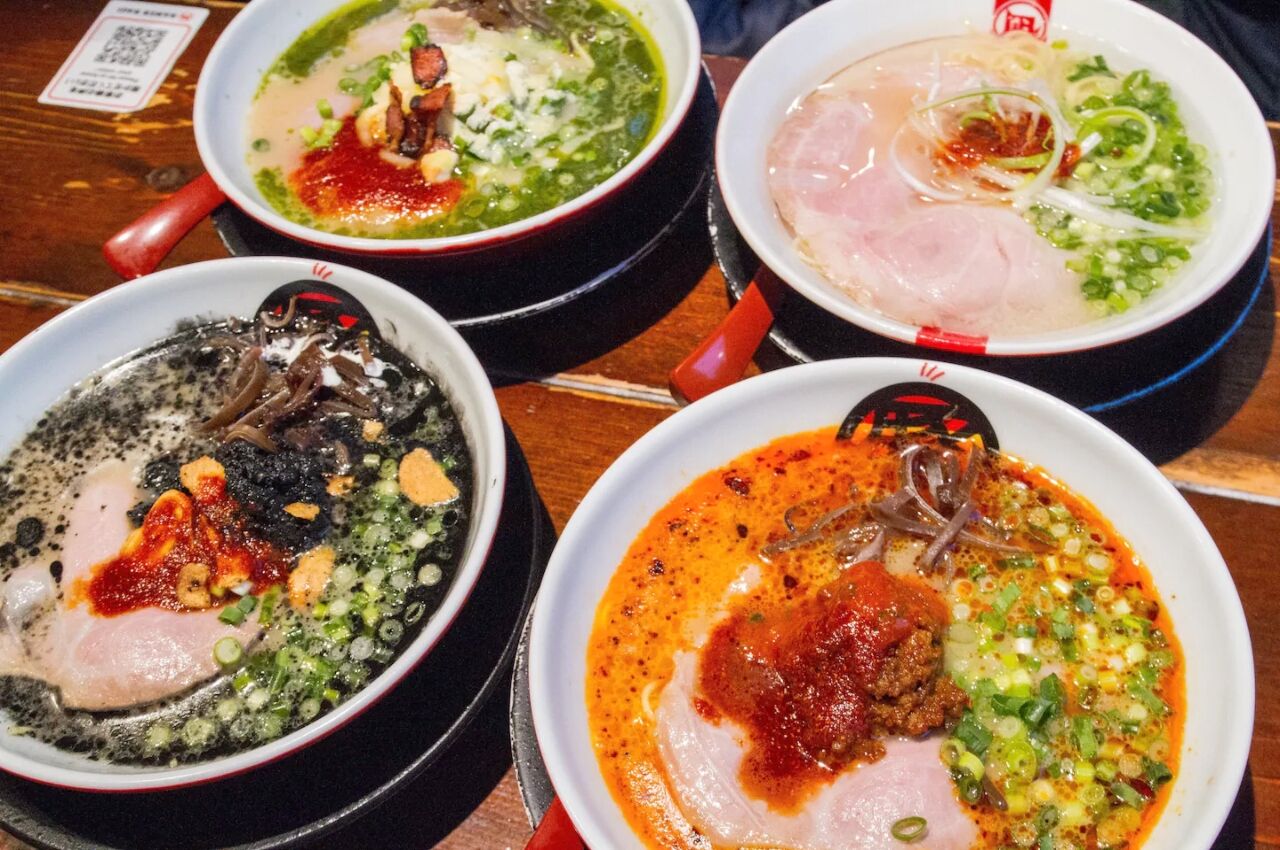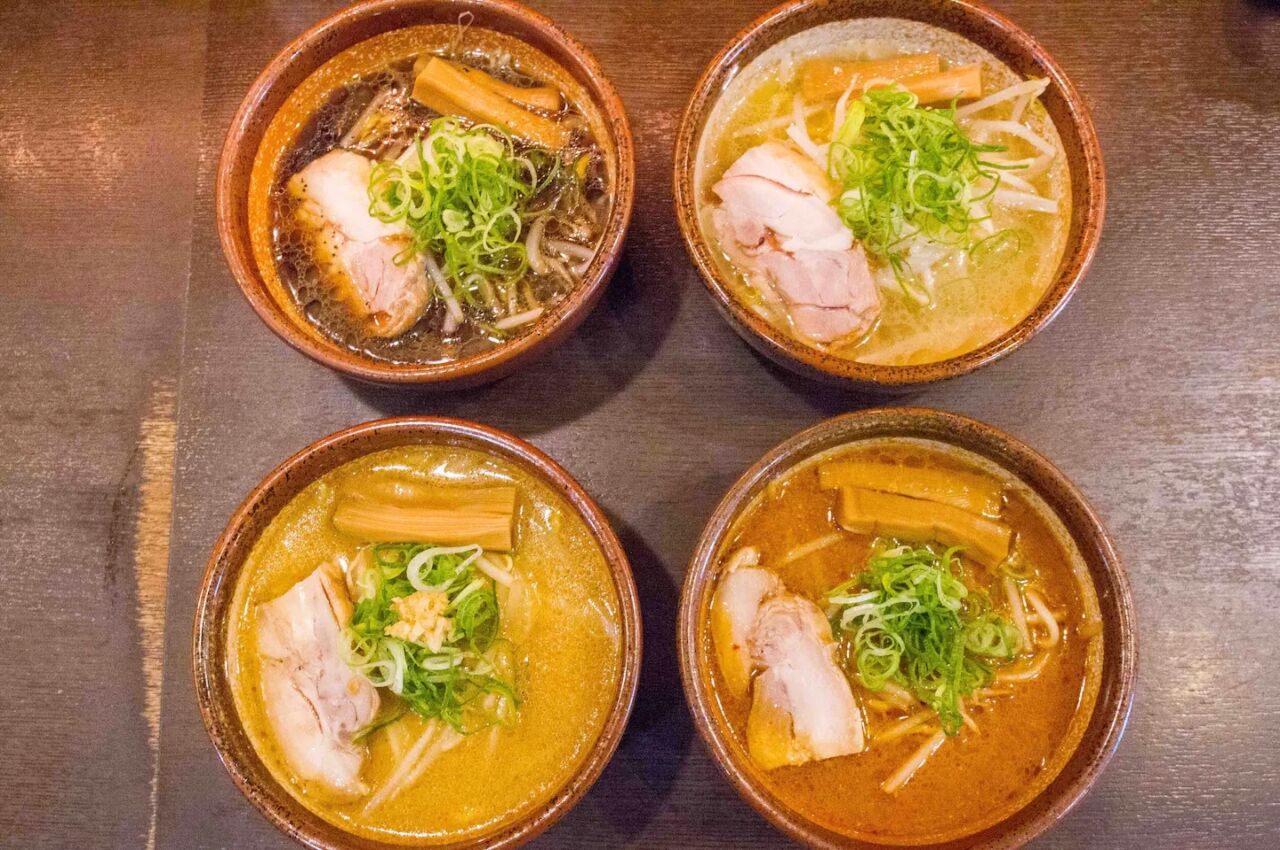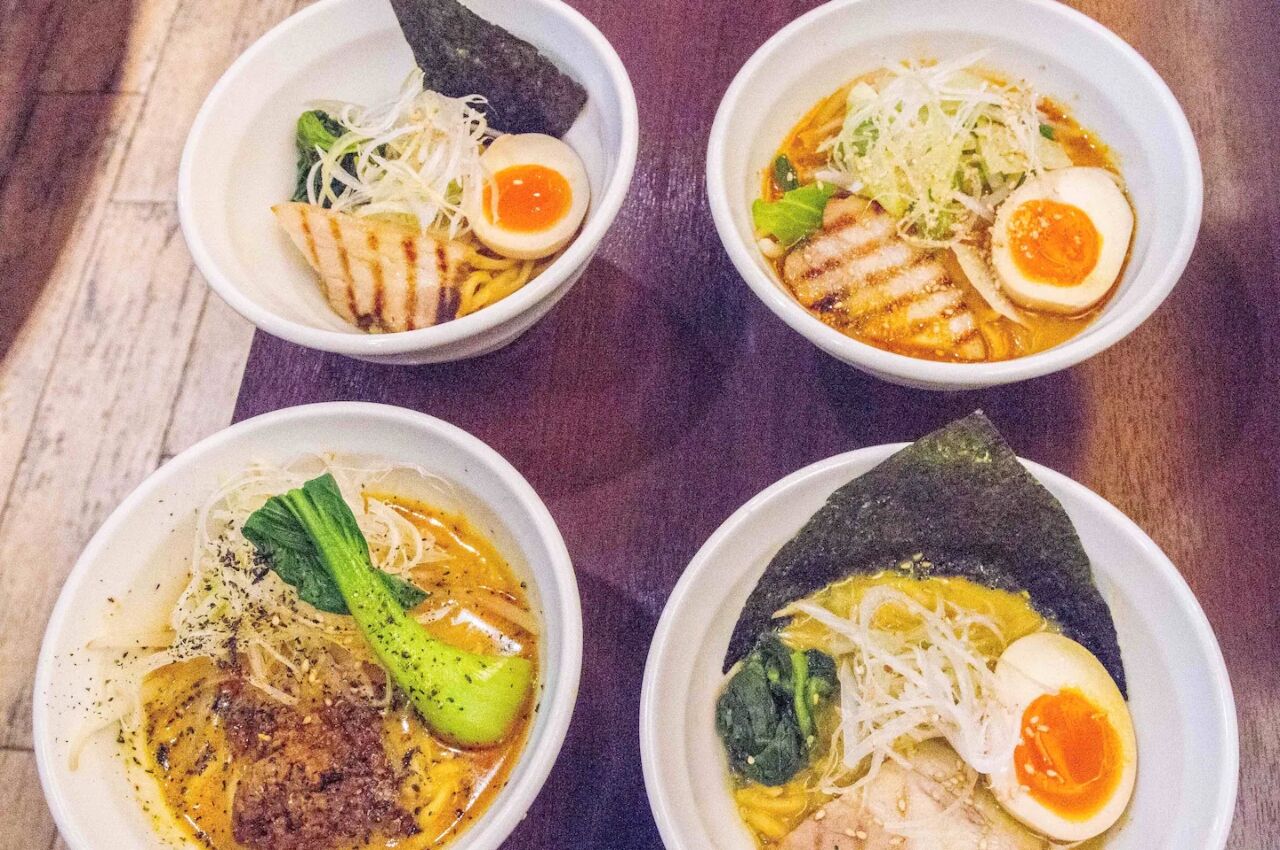 You can't do Tokyo without ramen, making this top-rated ramen tour one of the best food tours that Tokyo has to offer. On this tour, you'll visit three award-winning ramen shops, and at each, you will sample six different mini bowls of ramen, so make sure your stomach is ready for a big day. At each stop, you'll gain insight into the history and preparation of the style of ramen you are eating. Bet you didn't realize each ingredient was so critical!
Price: From $112 per person 
Visit the world's largest fish market – Tsukiji (Old) vs Toyosu (New) S.S Tour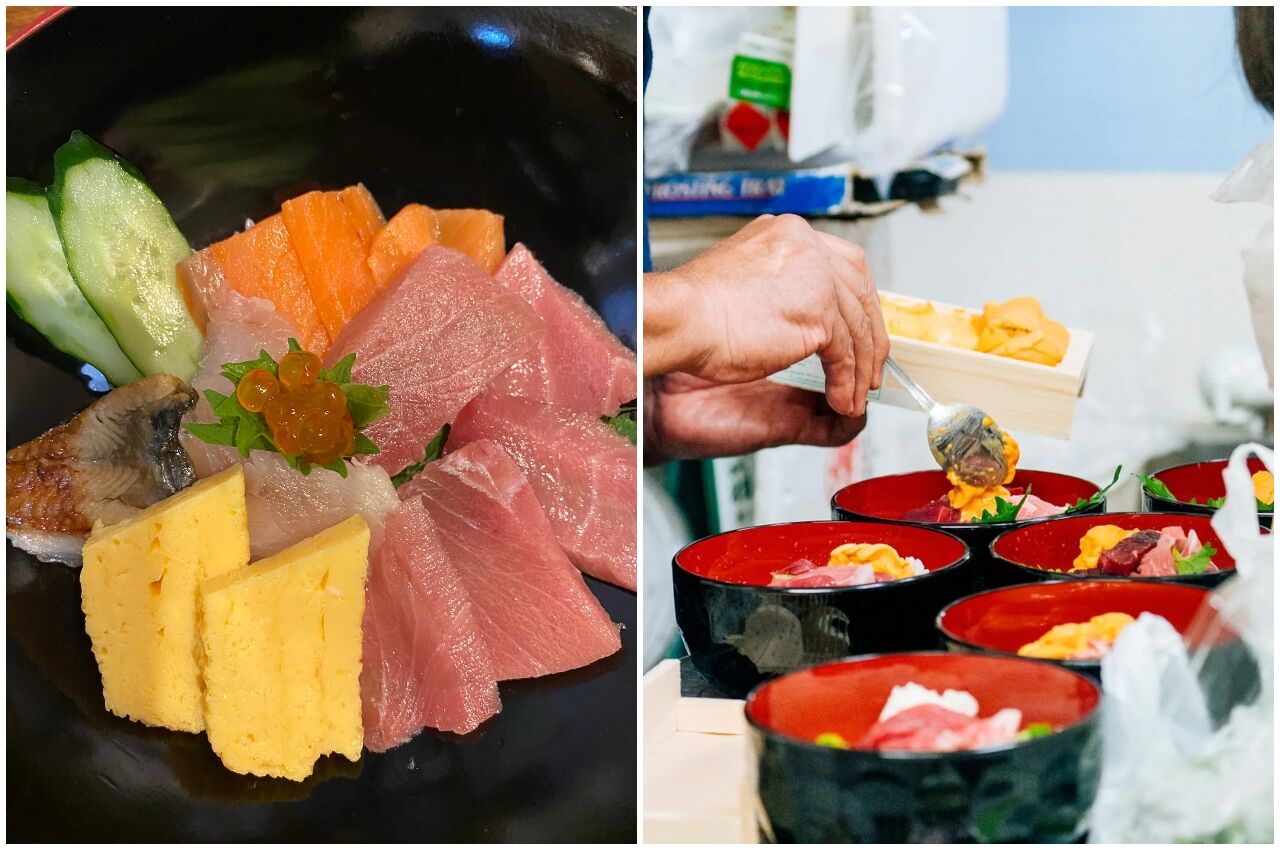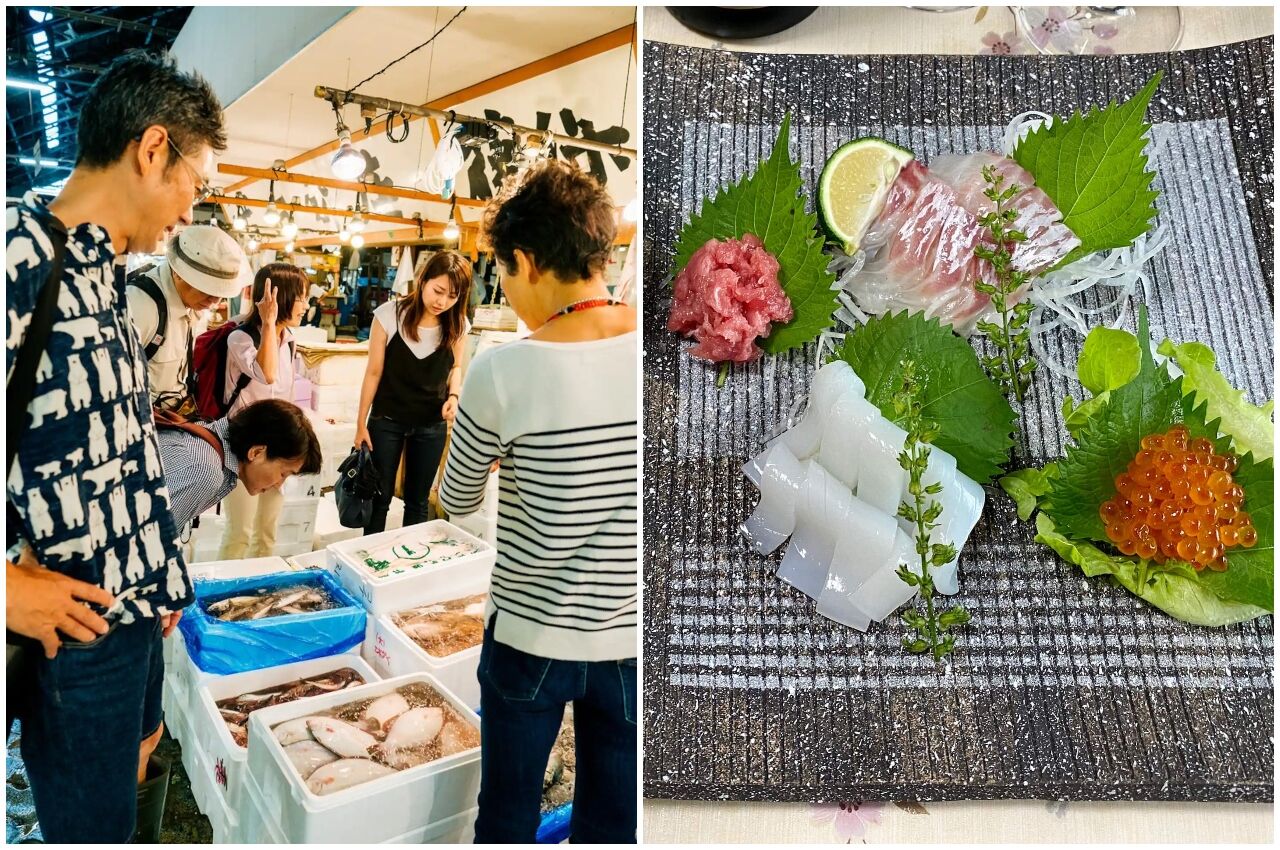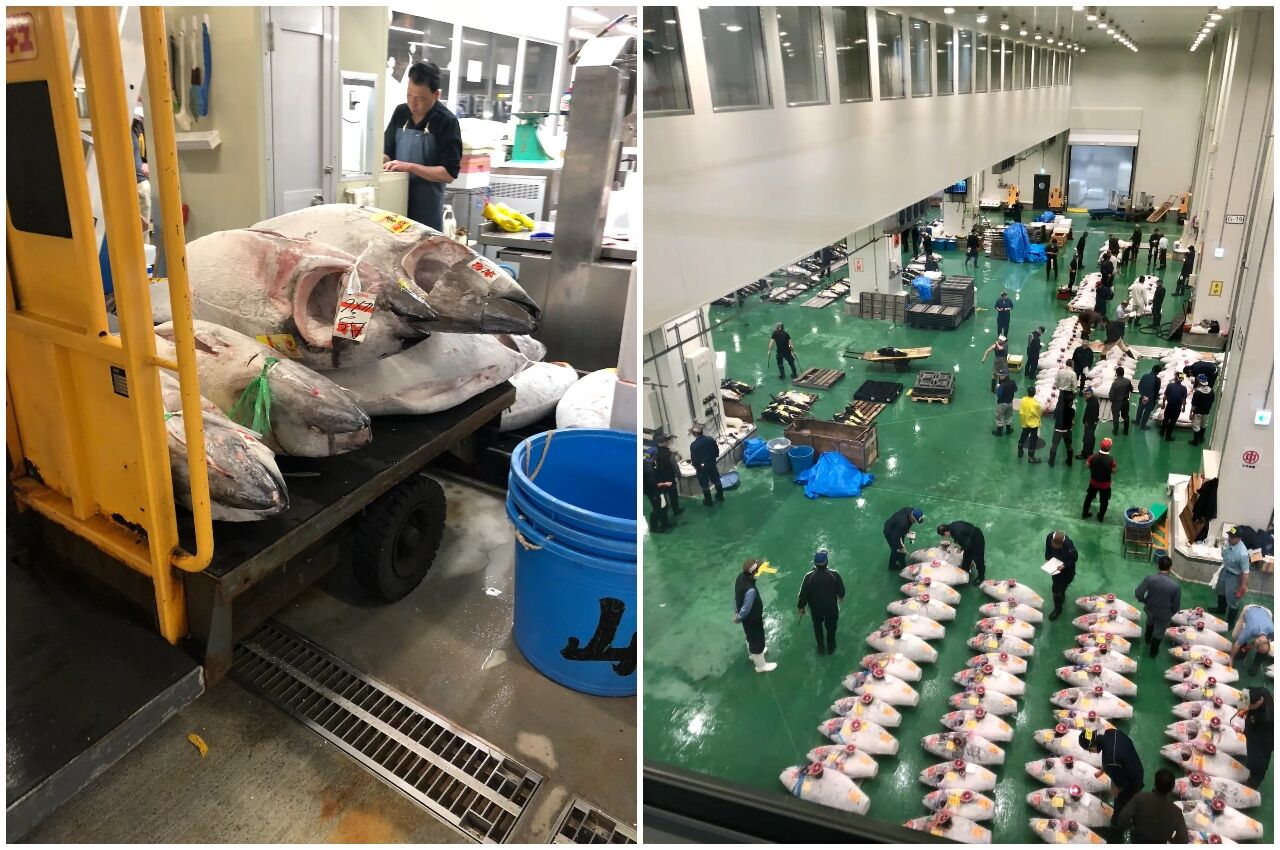 Ready to learn about all types of fish and other fresh seafood? Then this tour is calling you. During this Tokyo food tour, you'll visit the world's largest fish market, both the old and new markets, as well as an area off-limits to ordinary tourists. There will be the opportunity to shop at the market and time spent making traditional Japanese cuisine. This tour will also make a stop at the famous Buddhist Sensō-ji temple.
Price: From $133 per person
Vegan Adventure in Ginza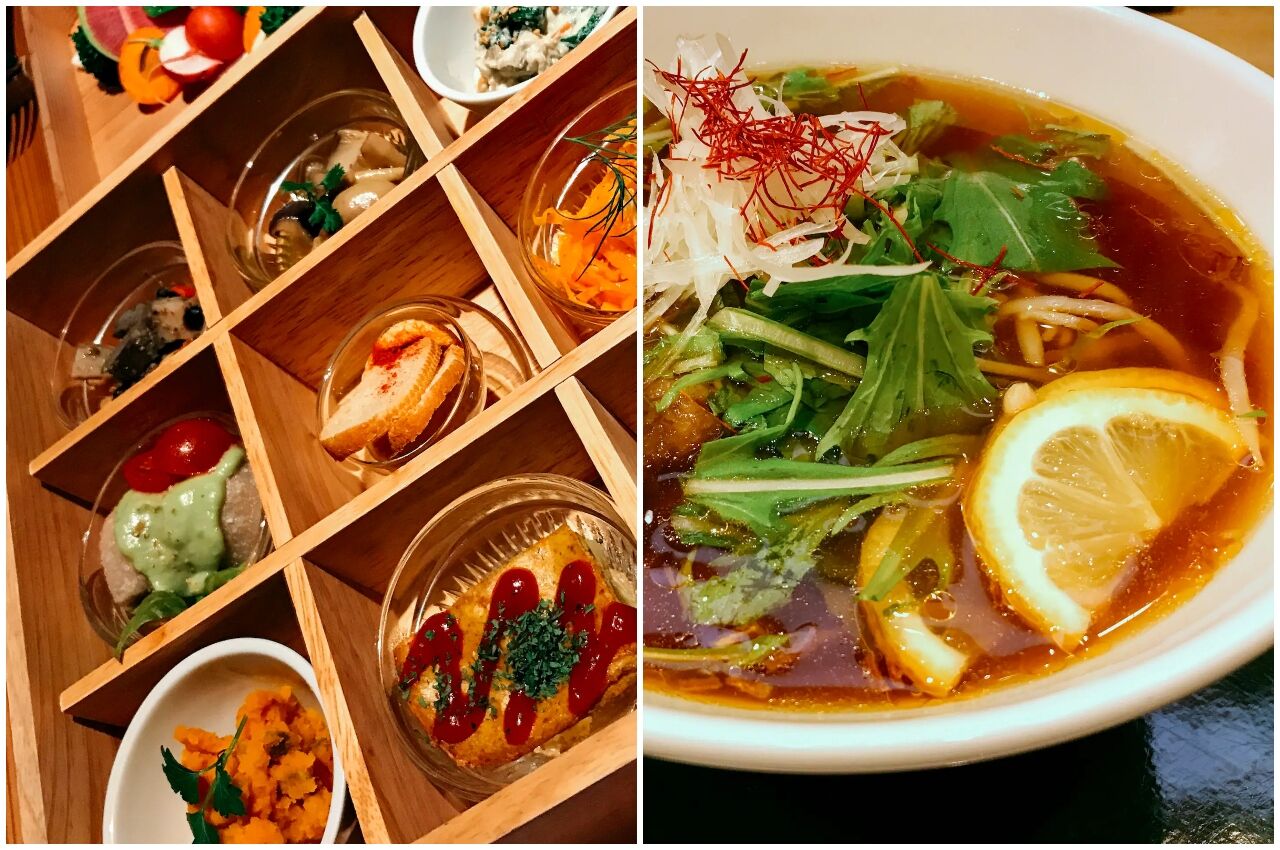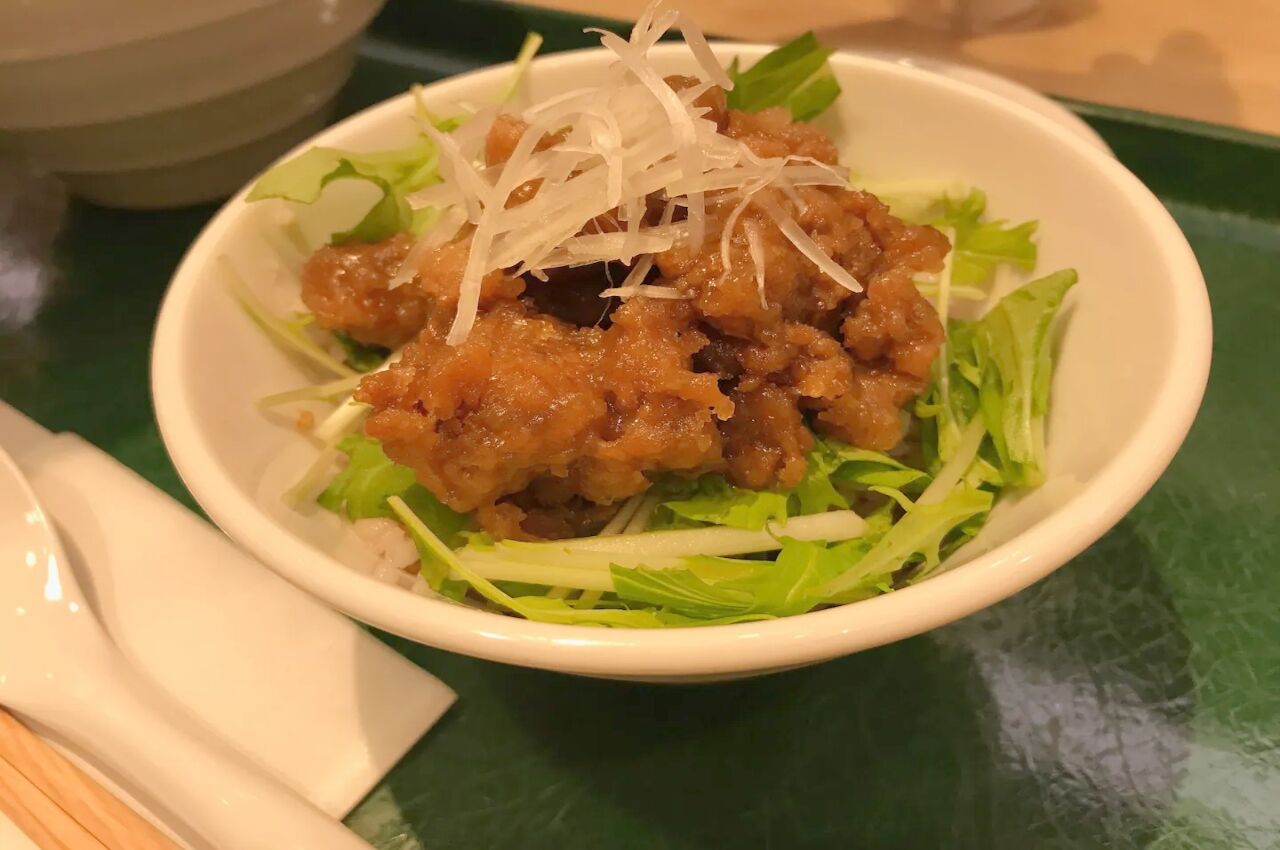 This tour through the city's best shopping district is the best food tour in Tokyo for vegans. Don't worry. The tour starts with a pastry commonly served with matcha tea, and then proceeds through several snacks and light courses before finishing with one of Tokyo's best-kept secrets — a bowl of vegan ramen. Along the way you'll learn basic Japanese phrases to make dining out in the country more enjoyable. And, you'll walk away having a basic framework for how to eat vegan in one of the world's top foodie cities — and will know your way around Ginza, to boot.
Price: From $82 per person
Street Food Japan food tour at night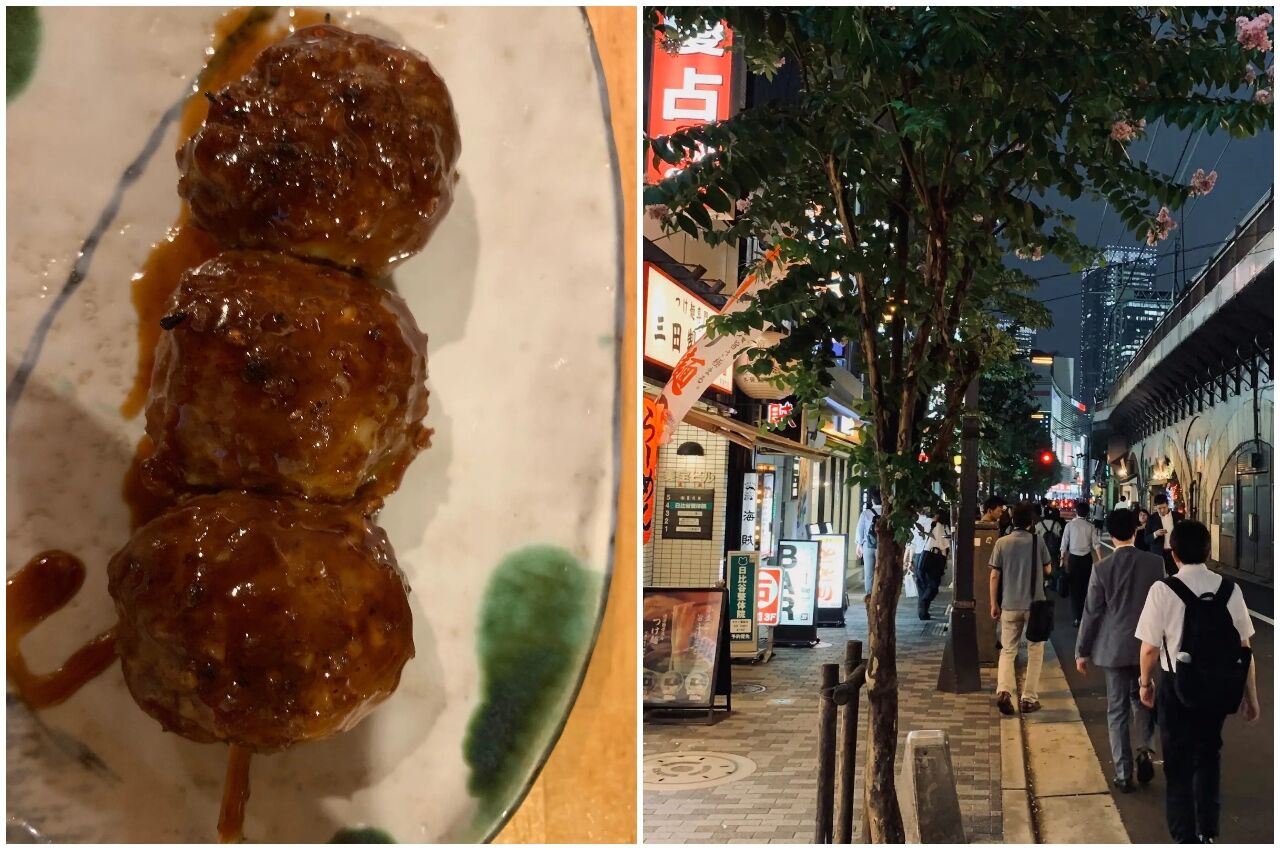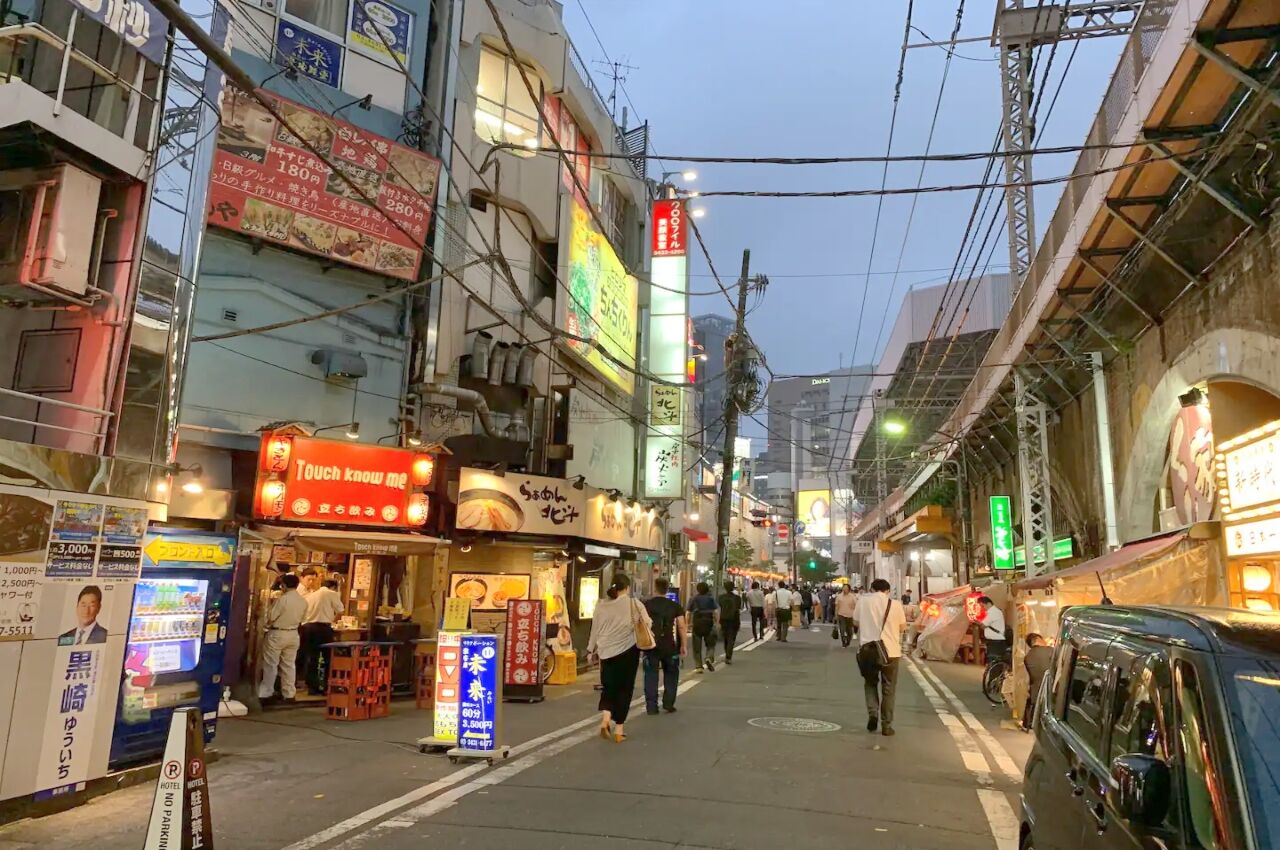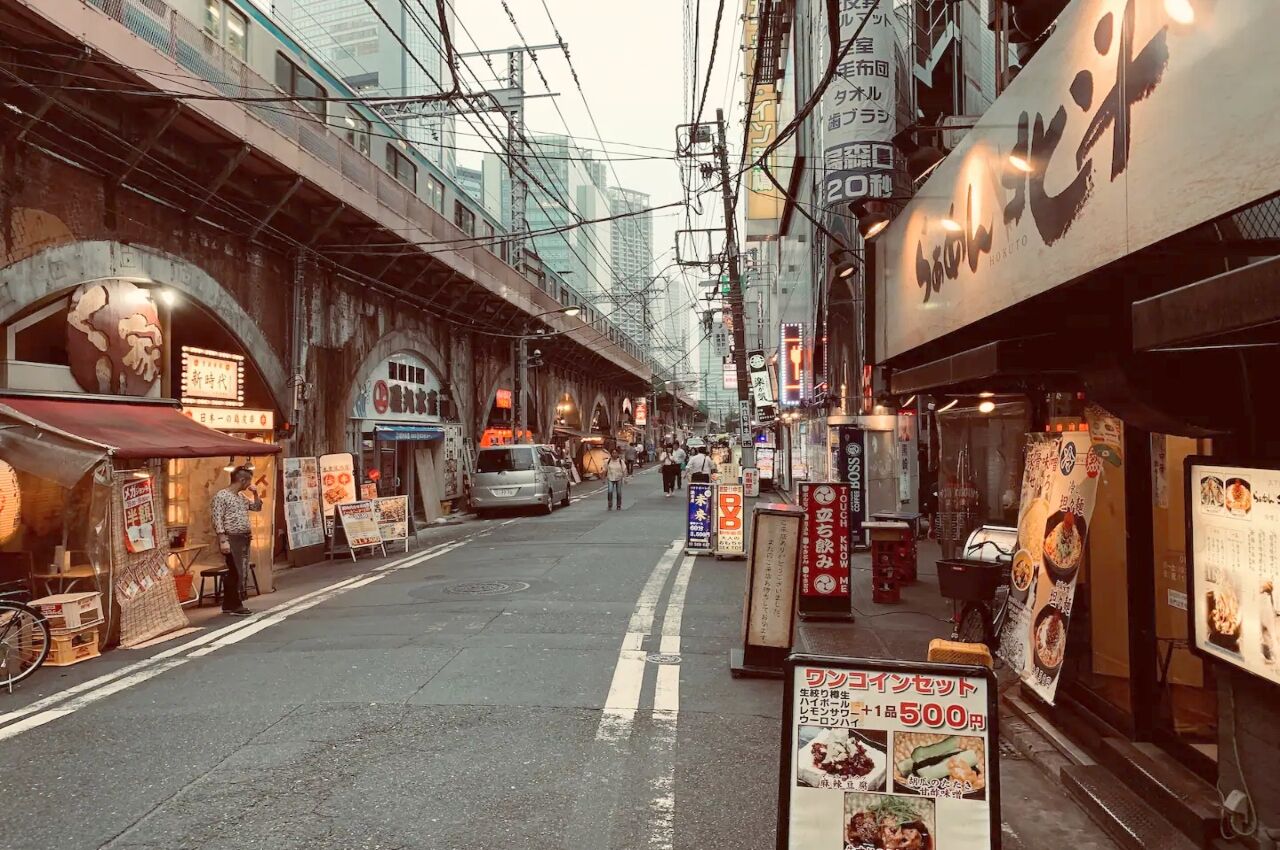 Dive into Shimbashi, Yurakucho, and Ginza with this three-hour night tour. Experience the traditional and authentic food and izakaya spots that the city's salarymen flock to after hard work days. This tour is a great way to experience the heart of the city on foot, and gives you insight into the area's hidden gems and sights. The best part of this Tokyo food tour is that you will actually have time to enjoy each spot while eating your fill — the tour covers three concepts including a karaage, kushiage and sweets, with time to ask questions along the way.
Price: From $90 per person
Tasting of Tokyo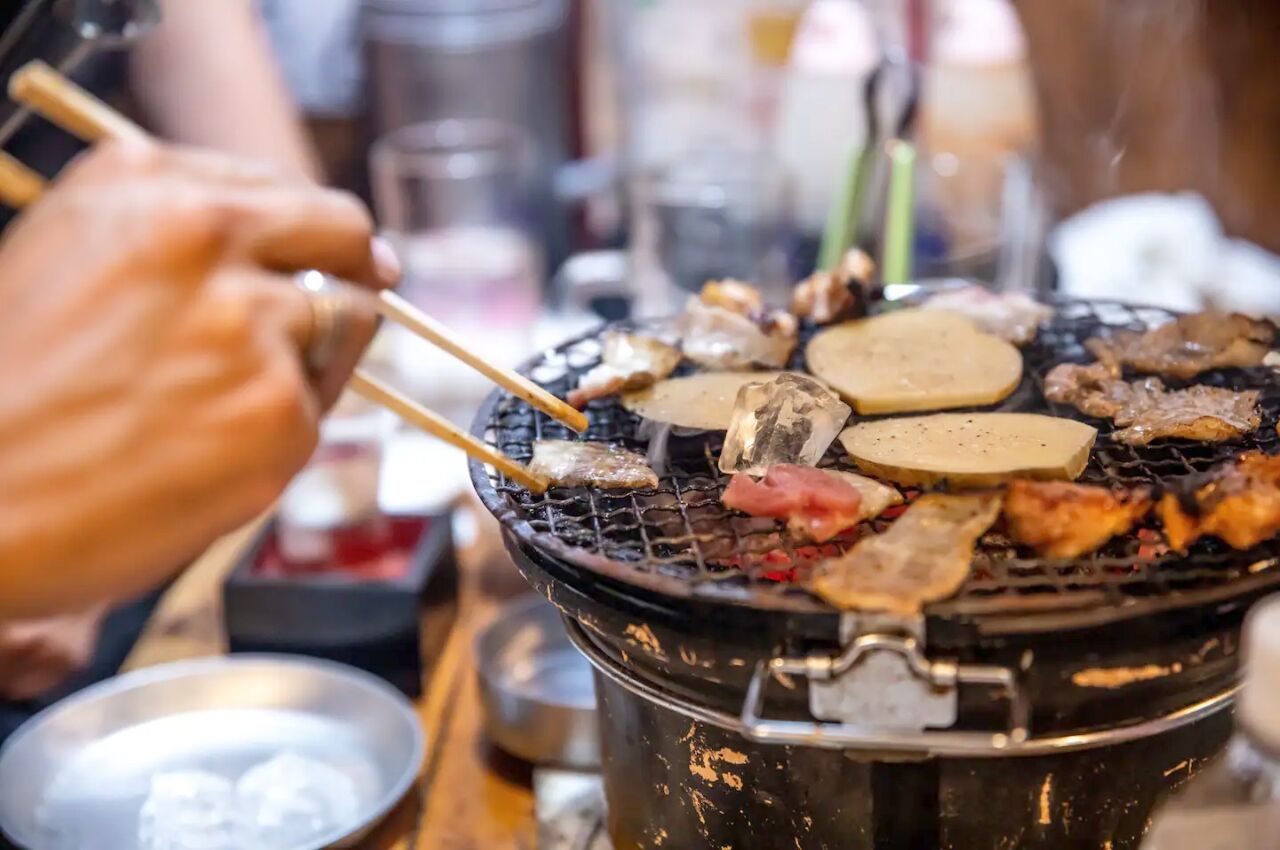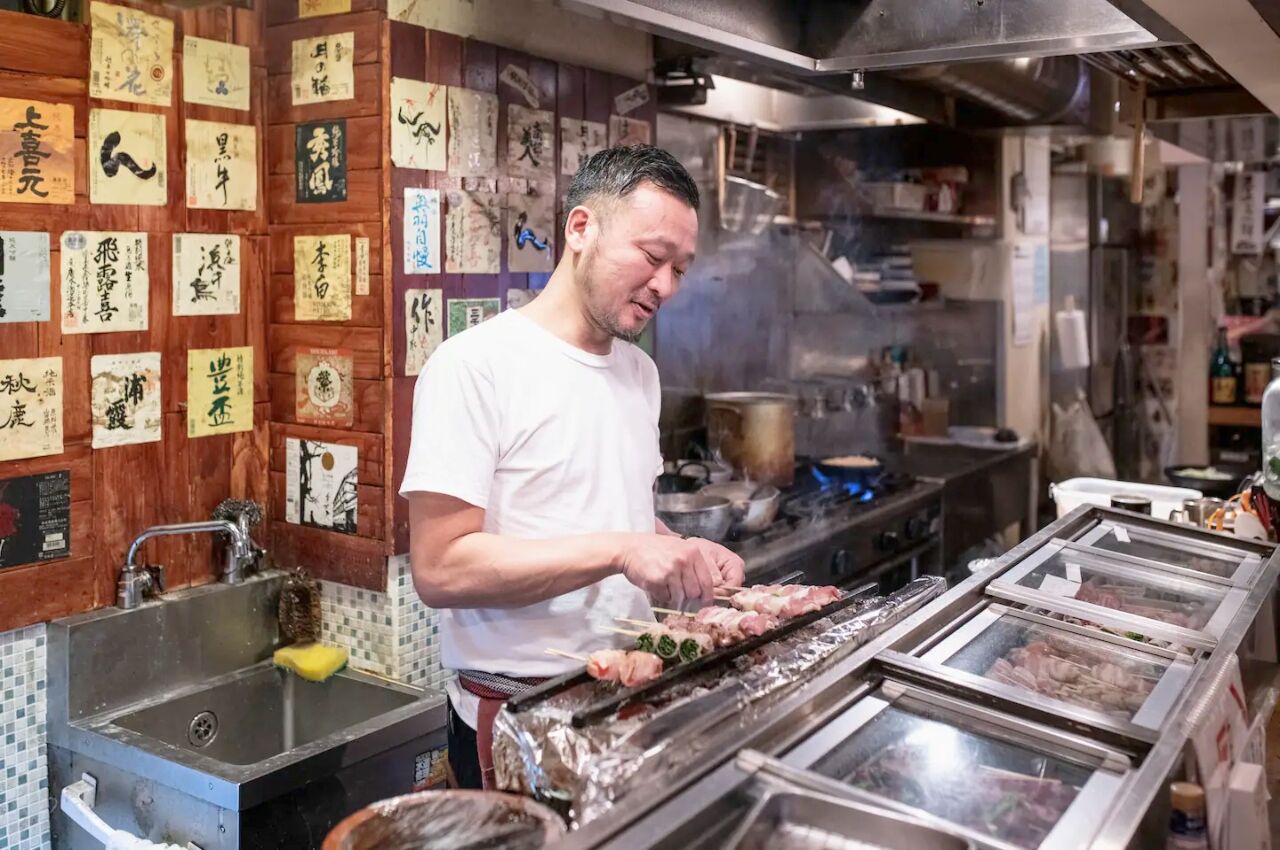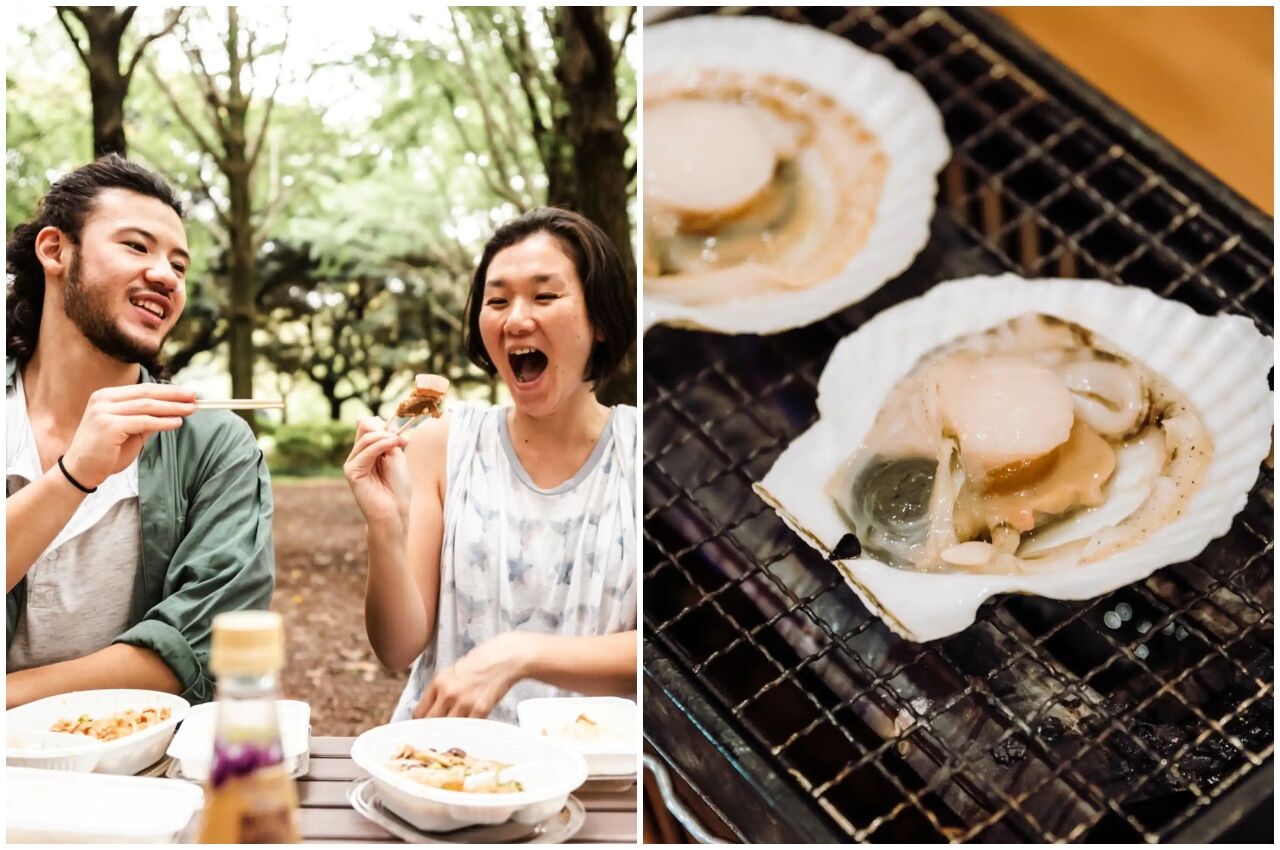 Check out the best Tokyo food tour for the general foodie. This experience will make you feel like a local of Tokyo. Try rice flour dumpling covered in sweet soy sauce and a tasty Konbini supermarket fried chicken. Introduce your food palette to new dishes and discover local ingredients with a guide who has spent many years immersed in Tokyo's food scene. You'll try ramen infused with yuzu, share fresh sushi, and make your way through the same food halls that the city's chefs visit to prep their kitchens for the day's service.
Price: From $172 per person
What did you think of this story?