An Airbnb Superhost Explains How To Rent Your Home To Pay for Your Next Big Trip
Listing your home or apartment on Airbnb is a great way to make extra money while you travel. In some cases, you can even fund your entire trip simply by renting your property while it sits otherwise vacant as you gallivant around the world. At the very least, short-term rentals provide a way to cover your rent and home expenses so you aren't doubling up on costs while on the road. Airbnb provides the added perk of being much easier to manage than overseeing the subletting process entirely by yourself. Renting out your home on Airbnb while you travel is a great way to put your home to good use and give back to other travelers — a rewarding and potentially profitable way to bring your travel lifestyle full circle.
We hope you love learning about becoming an Airbnb host! Just so you know, Matador may collect a small commission from the links on this page.
Airbnb provides support to help new hosts feel comfortable and confident enough to let travelers rent their home and suggests a number of ways that hosting can benefit frequent travelers:
How to rent your home on Airbnb while traveling
First, some basic stats on Airbnb hosting. The amount of money you make depends on several factors, including how big your property is, where it's located, and how much you charge per night. According to independent studies, the average host makes about $924 per month renting their property on Airbnb. For listings with four bedrooms or more, that average jumps to $2,345.25. There are many examples, though, of hosts who earn hundreds of thousands or even millions of dollars per year hosting on Airbnb.
The bottom line is that even if you don't own a picturesque cabin overlooking a lake with a serene backdrop and antique furniture, you can still bring in a decent amount of money per month.
If you plan to travel for several months or more, renting to guests staying for 30 days or longer is a great way to minimize the time and effort you have to put into managing your listing. It may not always work that guests want those perfect monthly stays, but when it does, it's important to be prepared. Airbnb notes that it charges guests differently for stays longer than 28 days, requiring the first month upfront and then collecting payment again at the beginning of each 30-day period.  Most hosts offer a discount for stays of 30 days or longer. Airbnb recommends basing this discount on your typical (or expected) vacancy rate. So, if you expect the property to be vacant for 20 percent of the month were you to offer shorter-term stays, you'd give the long-term guest a 20 percent discount on your listed price (check out the average vacancy rate in your area).
Advice from Airbnb on how to get started hosting
Airbnb provides detailed walk-thru guides to help you list your home with confidence and gusto:
Of course, you probably still have questions about how to list your home on Airbnb. So we asked a pair of experts – Stephan and Adriana, two photographers who are Airbnb Superhosts themselves. The couple has two properties listed on the site: a California cabin and an apartment in Rio de Janeiro. Below, they answer all the basics from a place of experience and provide some extra tips to set you up for success.
This interview has been edited for length and clarity.
Matador Network: How long does it take to get set up as a host?
Stephan and Adriana:Listing your property on Airbnb's platform doesn't take a long time, I'd say maybe two to three hours of computer work. But it's getting the home ready before listing it that can take an indefinite amount of time — it just depends on how much effort you put into it! Since we rent our own home for just a couple of months per year, I had a lot of fun decorating it and making it feel like a home for us, but also for our future guests. I'd say the whole process took us three to four months of a lot of work.
What have you found works as far as design aesthetic? Do people expect a place that is really well done on the inside, or is a more basic white-wall approach ok?
I think it depends on how much you want to charge per night. The more you want to charge, the more you want to make sure your home is welcoming, well thought out, and also an experience for whoever is staying there. It makes a difference for the guests, as they see the value in your listing, and also for what you can charge as a host.
What are your tips for taking property photos for your listing?
My husband is not only a wedding photographer, but he's also an amazing real estate and interior design photographer. His attention to detail is insane, so I got really lucky with that. I definitely think professional photography is a must, and it makes a whole lot of difference on how people see your listing on a search.
Examples of quality Airbnb listing photos: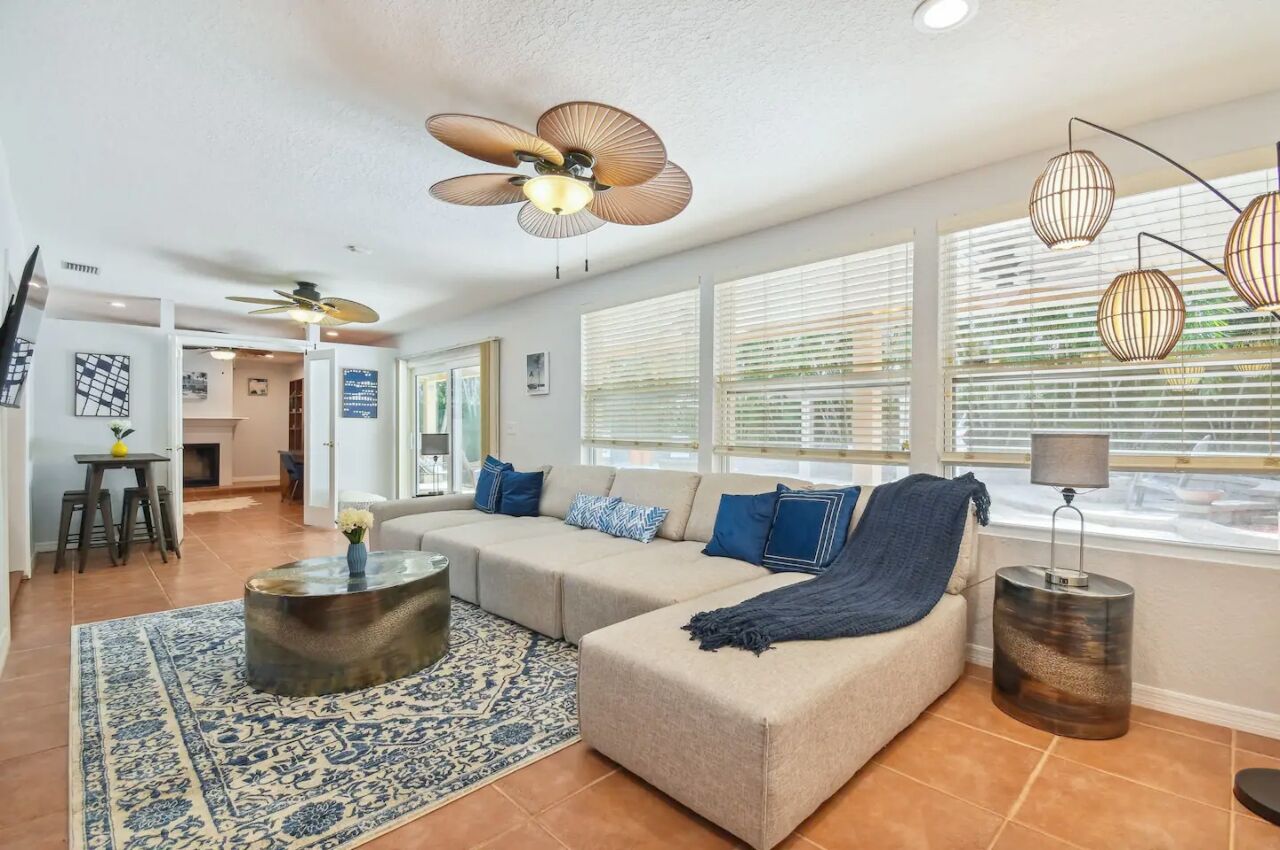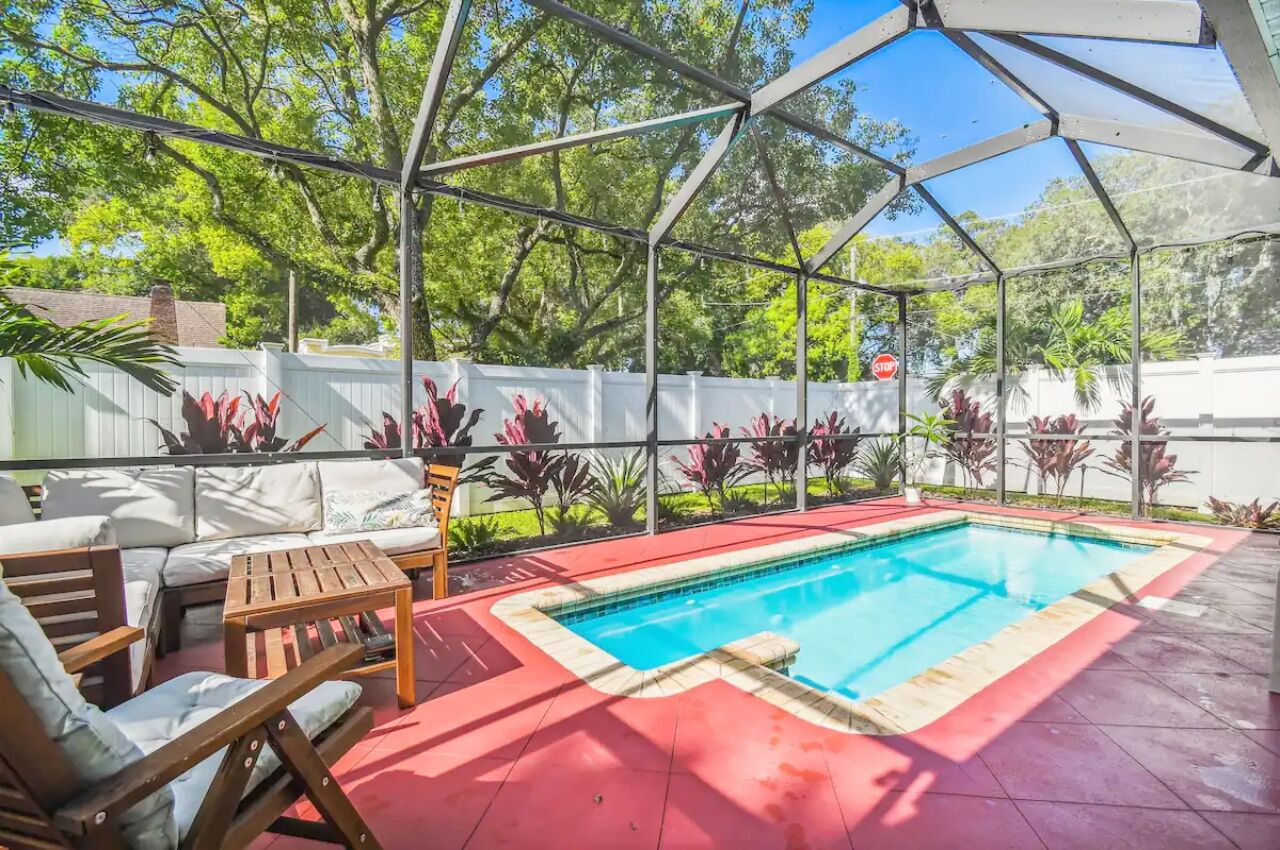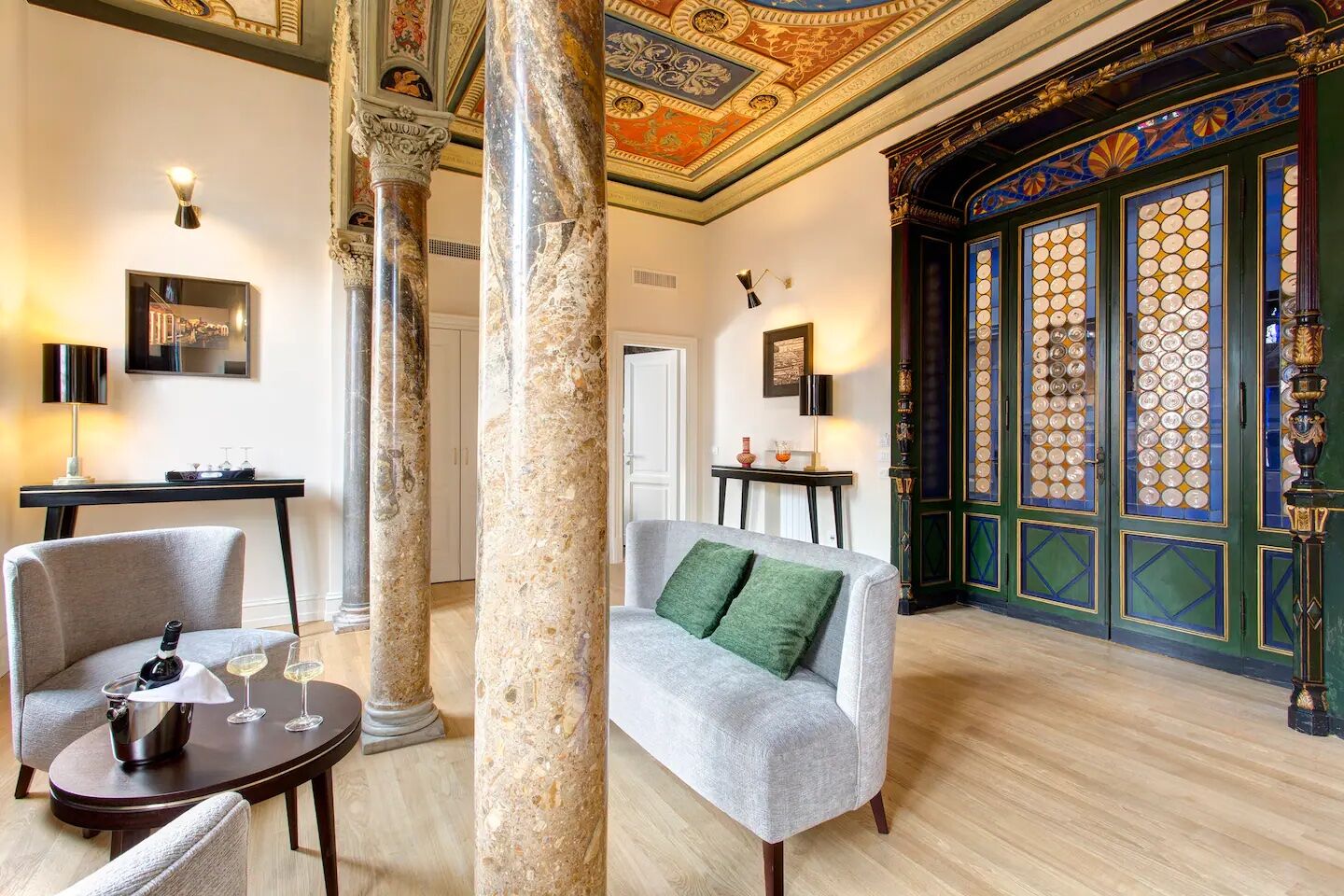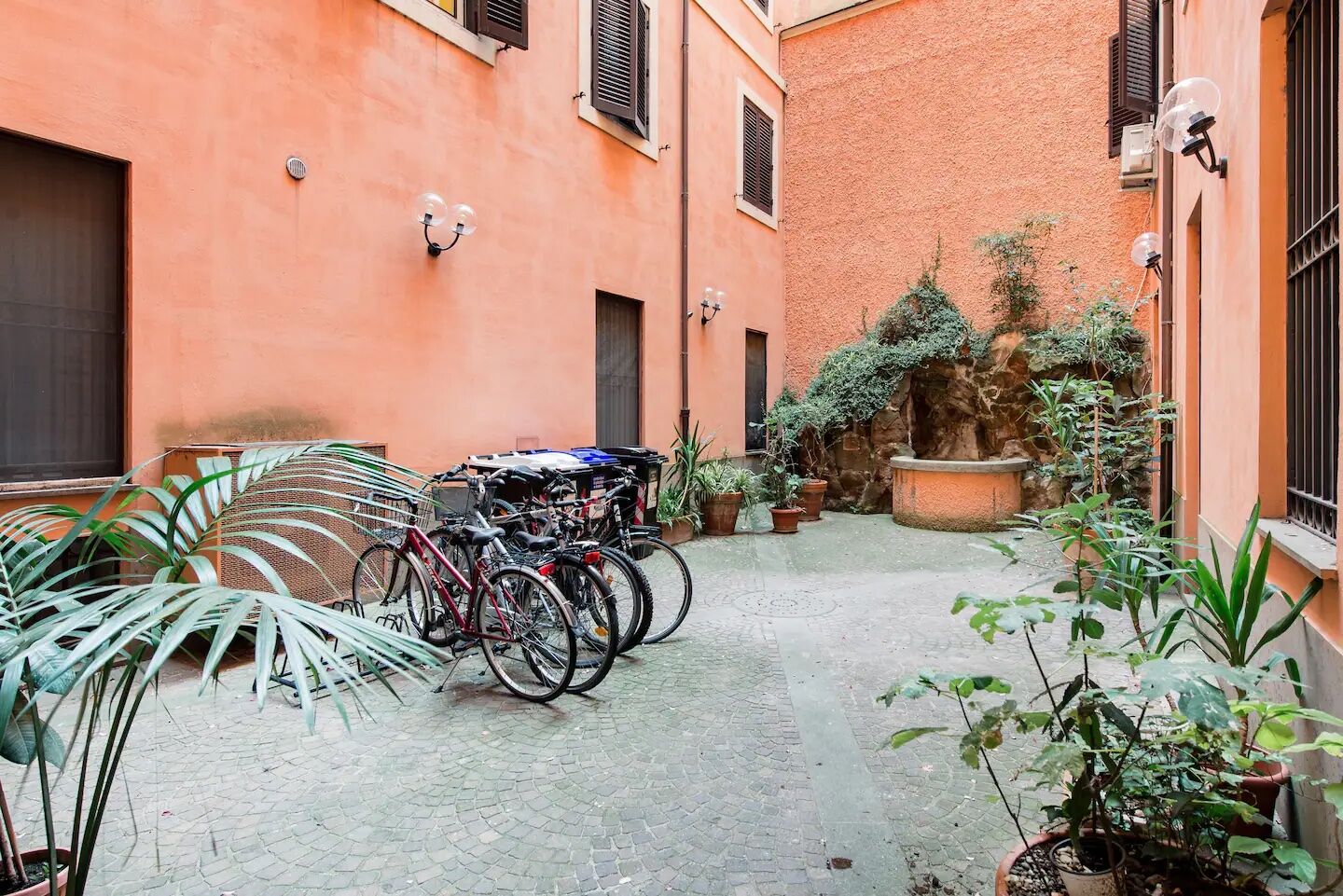 How do you craft copy for your listing? What catches a traveler's eye the most?
I personally think the more information the better! I'm a big fan of setting expectations correctly from the beginning, so I tried to write about my listing with as much information as possible. For example, one of the things I always mention is that we have satellite internet, and it's a mountain home, so it's slow. If they read it, guests won't expect lighting fast internet, because where we live that's not a reality.
Any tips for appearing higher up in searches for your location?
Since Airbnb changed their platform a bit earlier this year, I think a lot of hosts are still playing around and trying to figure it out. But I do believe professional photography helps in this matter as well.
If you were to set up another Airbnb property, what would you do differently this time?
I would try to stress less! Things won't be perfect right away, but as long as you've put in the effort and you have an amazing cleaning company or person, then chances are everything will work out.
If someone is considering listing their property while they are gone for an extended period of travel, can they realistically expect to cover the costs of the home?
It depends on a lot of factors, and I think the most important of all of them is the location. Our home is 15 minutes from the gates of Yosemite National Park, so it was 90 percent booked for the summer. I believe if your area has a medium to high demand for tourism or even work related trips, then I think they wouldn't have a problem.
Can you easily block out large amounts of time when the property is not available?
You can hide your listing for an indefinite amount of time if you need to. And you can also just block off the dates you won't be renting it out as non available. The platform is very user friendly, I'm a fan.
Any other tips or advice for someone considering listing a property?
I think the most important thing is to put effort into it, especially when it comes to decoration and comfort. Thinking about what makes a house feel like a home, and what enriches the guest experience (even if it's just a fully stocked kitchen), will make a difference once you start getting reviews.
What did you think of this story?