How a Couple Turned Two 19th Century Irish Pubs Into Ireland's Most Unique Airbnbs
Visiting Ireland without visiting a pub is akin to, well, not visiting Ireland. While popping into the local pub for a trad session is a must-do on any trip to the Emerald Isle, you can now rent your own Irish pub and have your own private party with your crew.
Amanda Coffey owns two traditional pub and guest houses called The Holiday Pub in Tipperary and Cork, and both an are rentable via Airbnb for anyone looking for the perfect spot for a group trip to Ireland.
Each property is historic, but has modern touches. The vibe is much as it was during the pubs' heyday as operational bars. This means pool tables and game rooms, along with apartment amenities including a kitchen and bedrooms. There's no reason to drive anywhere, and no reason not to raise another pint. We caught up with Coffey to learn more about how she came into ownership of the pubs and why she put them on Airbnb.
This interview has been edited for length and clarity.
"We have had some funny incidents when confused people have popped in looking for a pint or cigarettes on the way to or from a wedding — assuming it is an open pub — only to find us sitting having our breakfast in our PJs at the bar."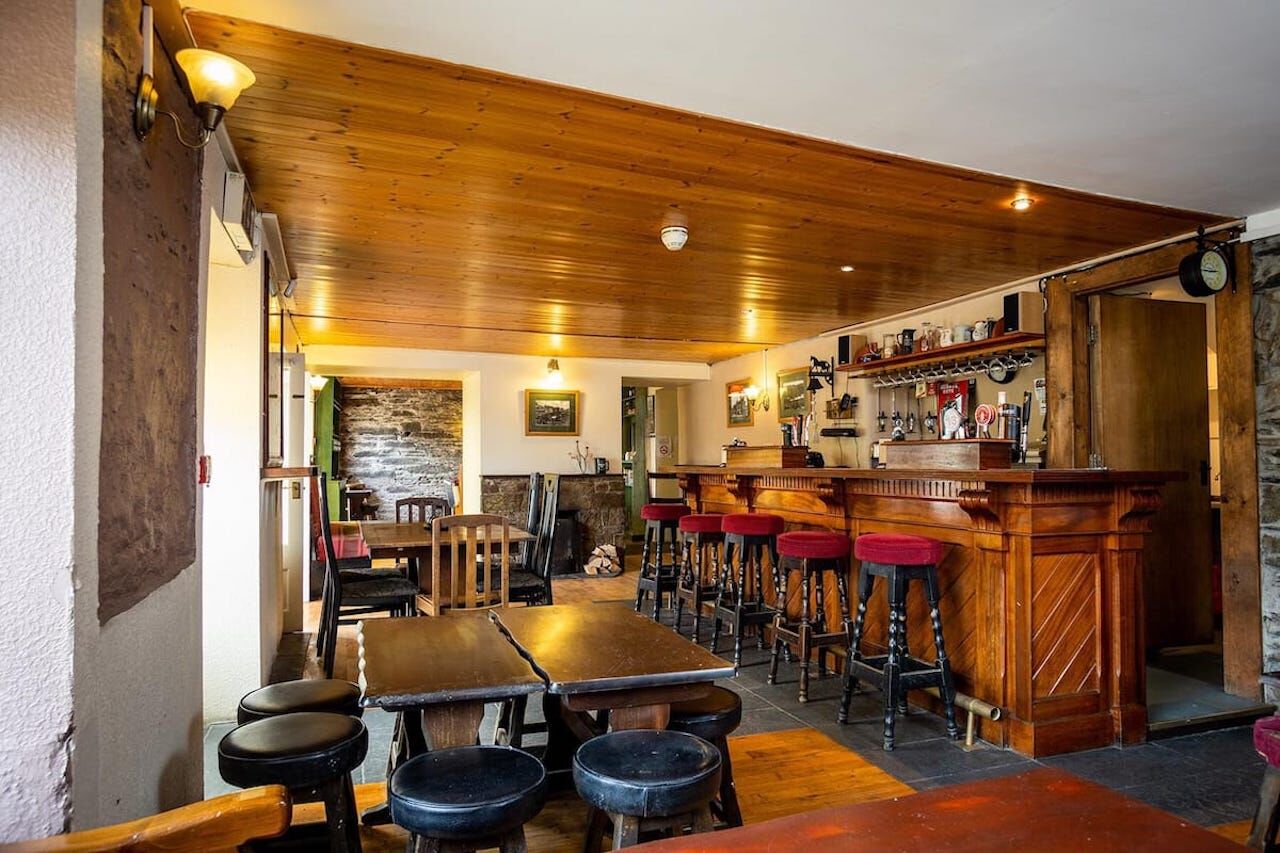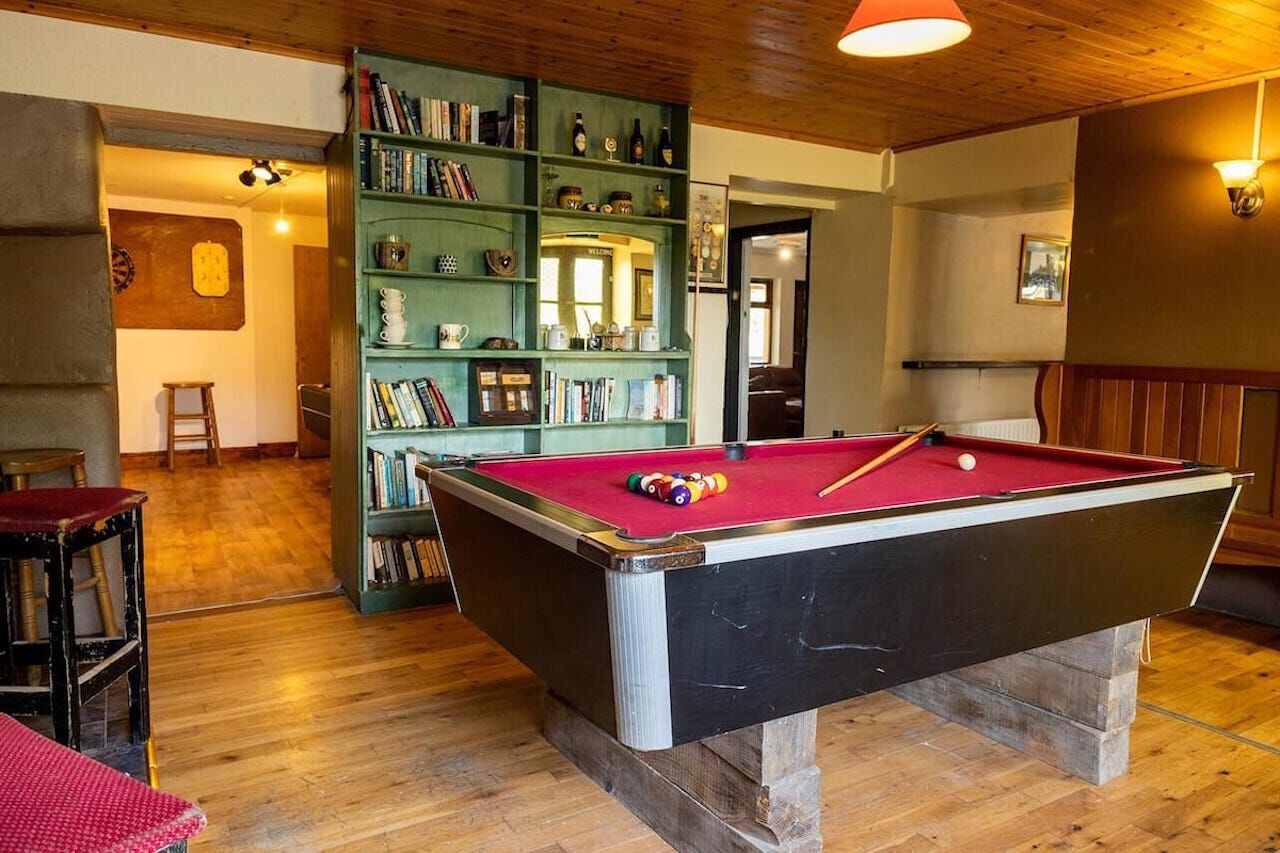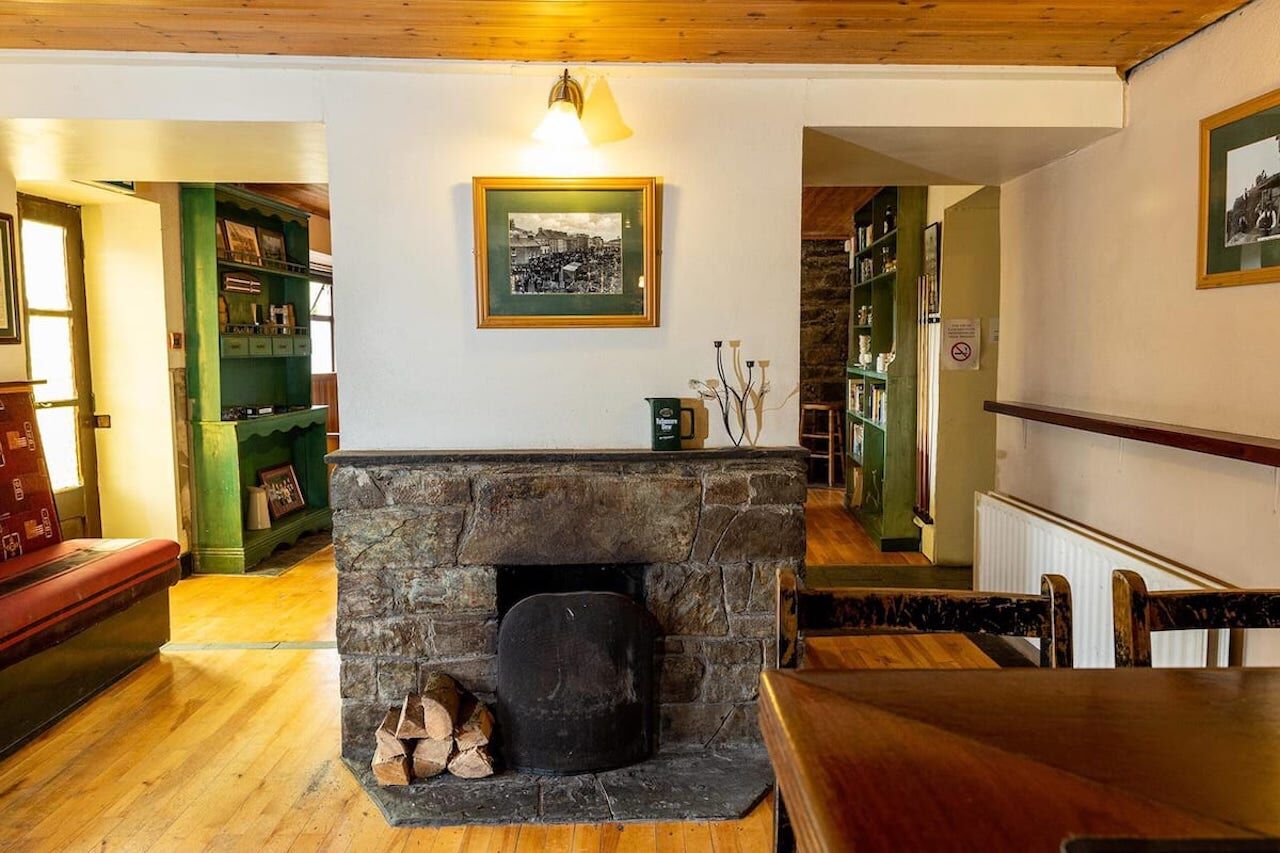 We hope you love The Holiday Pub in Tipperary and Cork! Just so you know, Matador may collect a small commission from the links on this page if you decide to book a stay. Listed prices are accurate as of the time of publication.
Matador Network: You have two pub properties on Airbnb, one in Tipperary and one in Cork. These must be among the most unique Airbnb properties in Ireland. How did you come to acquire them?
Amanda Coffey: The idea started to take shape in 2014. We were living in America and bought an old license being sold — a pub in north Tipperary near lough derg which had been closed for many years — so we could spend time with our large family when we visited Home. We kept the old bar, stage, dance floor, and disco lights for family get-togethers. After we moved back home to Ireland, we thought we would start sharing the fun with others and the idea for Ireland's largest self-catering holiday pub was born.
What equipment is provided for the pub?
The pubs are as if time stood still — but the pubs are fully functioning with all furniture, glassware, dartboards. In Tipperary, there is a stage and a dance floor with a disco lights button, and in Cork, there are pool and air hockey tables also. Big TVs are provided for watching sports.
Guests must provide their own booze, correct?
Correct. Customers who have had some bar experience can bring and set up their own Guinness keg and we provide all the equipment for them to do so. The optics are still there for spirits drinkers.
The listing notes up to 16 guests, which is plenty for a lively night. Do guests frequently have trad music sessions in the pub?
Absolutely! They are both ideal for a music session. Shane McGowan celebrated his 60th birthday in the Holiday Pub Tipperary, and by all accounts it was quite the night, and it is rumored Glen Hansard and others took to the Stage.
What is the history behind The Holiday Pub in Cork, and why isn't it a functioning commercial pub anymore?
The License was sold long before we purchased the property, so I am not sure why the pub closed down. The pub dates back to the 1800s when the original three cottages were converted into a public house. The pub was open to the public until 2017.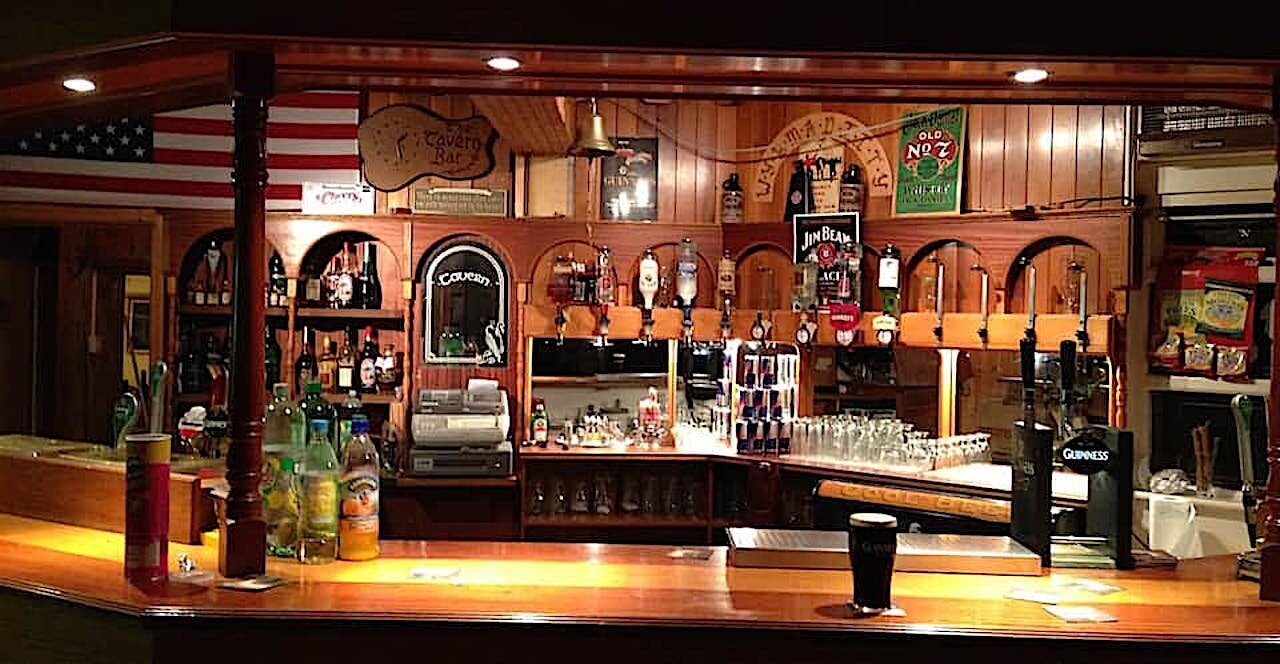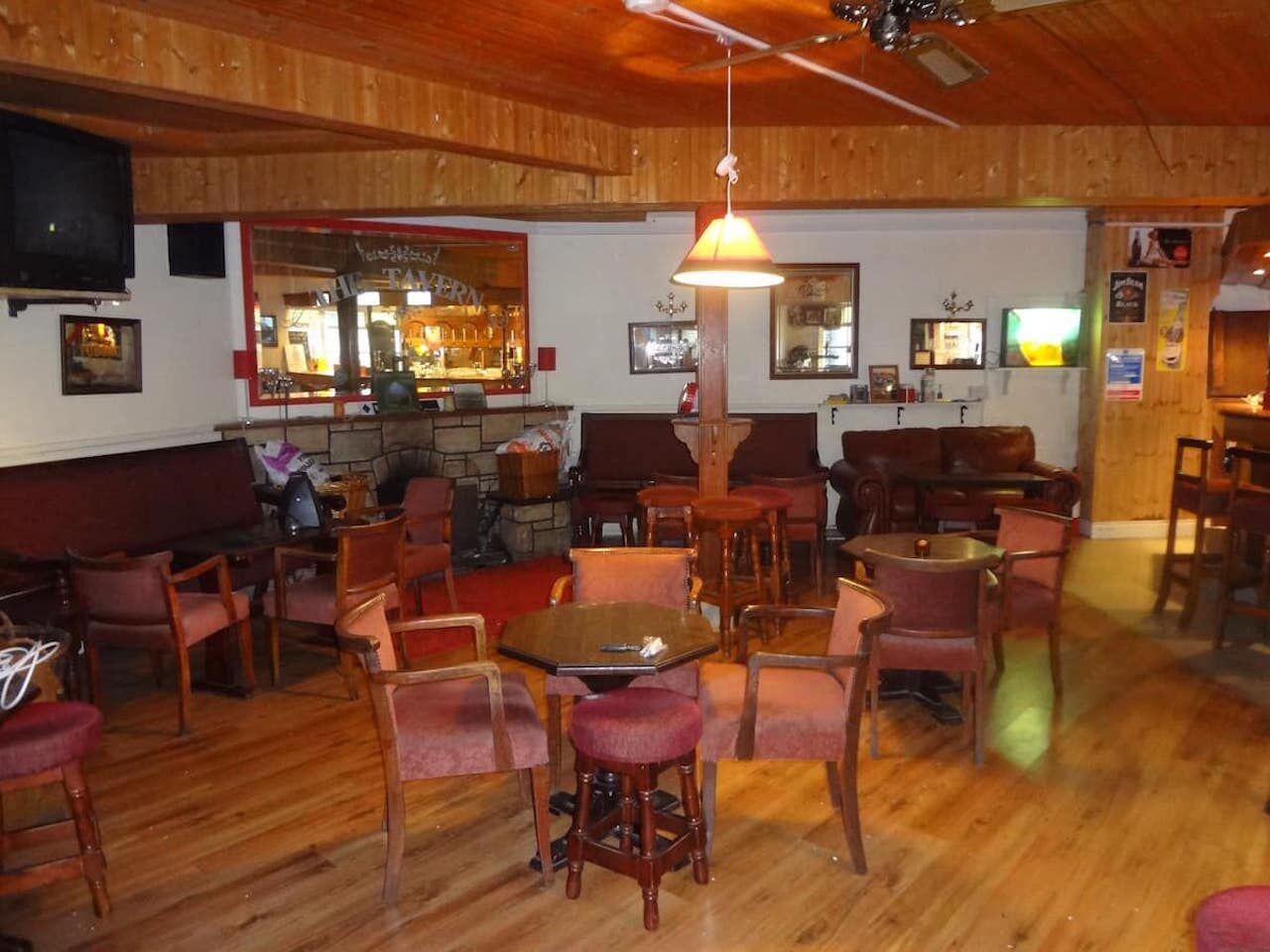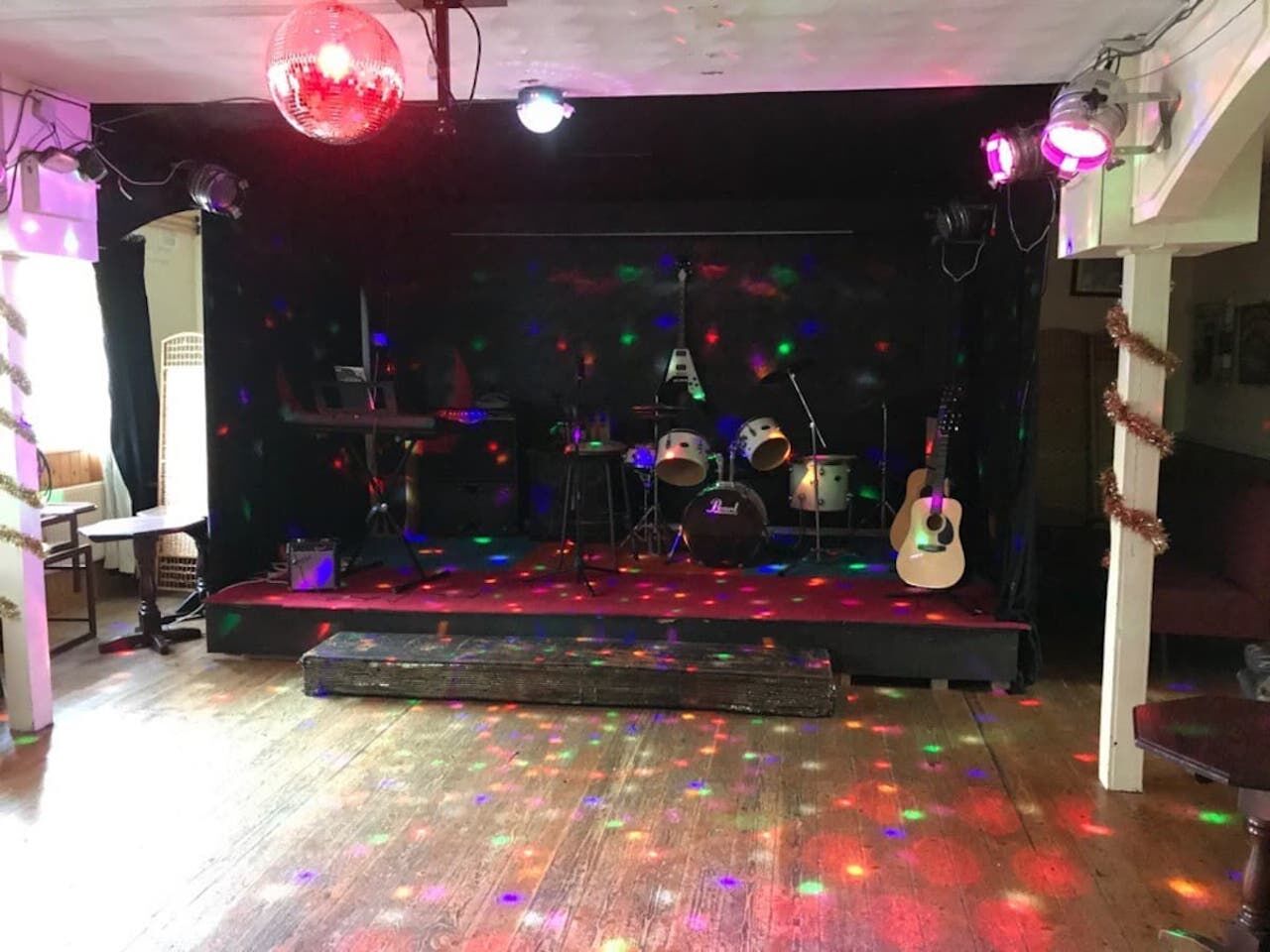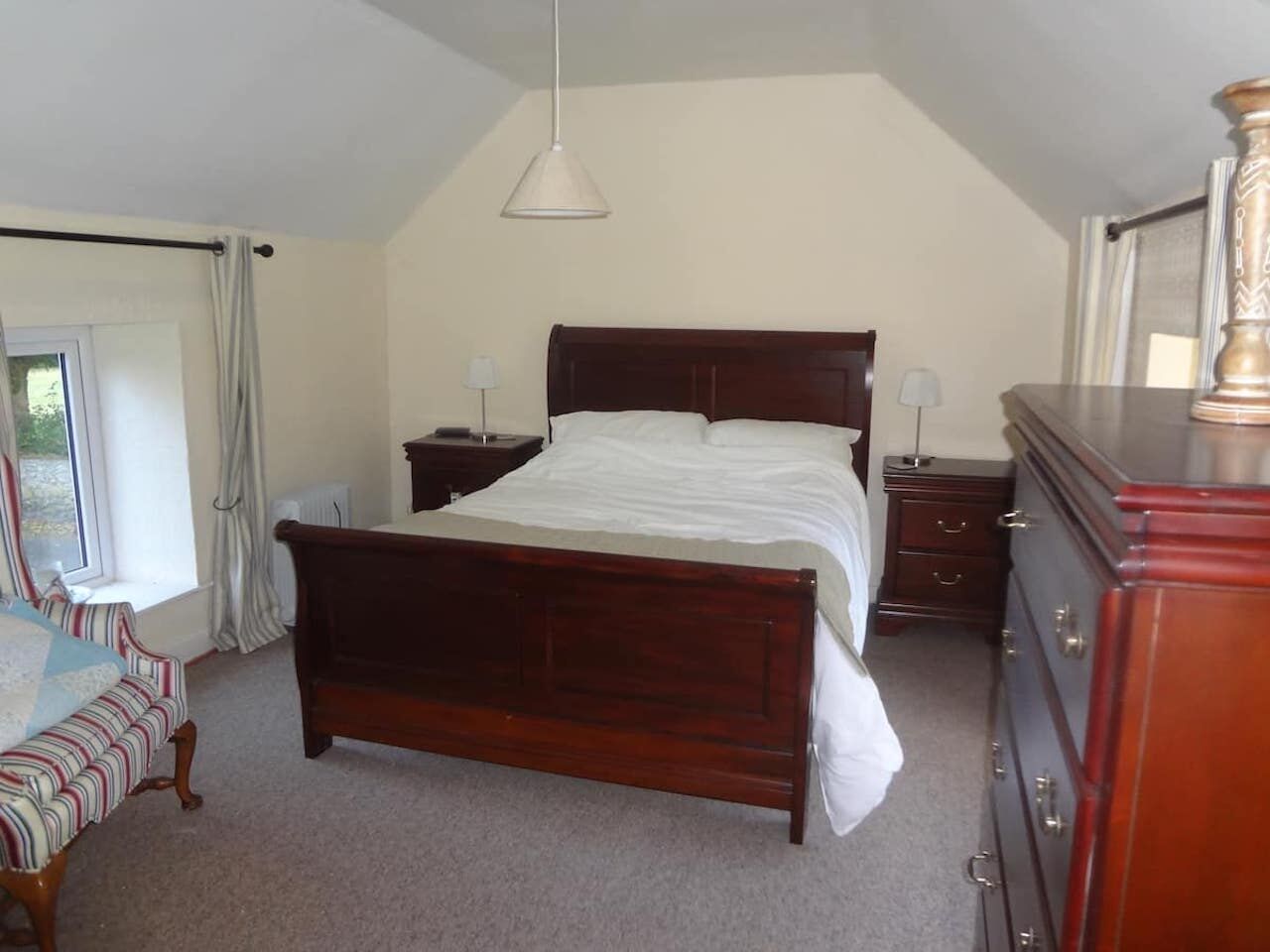 Do the neighbors ever pop over to The Holiday Pub to say hello for a pint?
No, when guests rent the pub it is theirs and they will not be disturbed by our lovely neighbors. However, we have had some funny incidents when confused people have popped in looking for a pint or cigarettes on the way to or from a wedding — assuming it is an open pub — only to find us sitting having our breakfast in our PJs at the bar.
What are some other interesting facts about the property?
The license was only the second pub license in the whole of Ireland and the original owners were also called Coffey, so we feel it was fate that we bought it.
I'm sold! Calling the bottle shop now to tell them to stock up. What else should people know about the property?
The Tipperary pub sleeps 16 with four bathrooms and this was such a great success we decided to keep an eye out for another.
For the Cork pub: In 2021 we found a pub for sale between Bantry and Glengarriff, also sleeping 16 with four ensuite bedrooms and two other bedrooms which share a bathroom. We upgraded the pub to include a pool table, large living room, and games room with air hockey and darts, along with hotel-quality bed linen and beds.
Our guests are mostly groups in their 30s and 40s who are getting away from the kids for the weekend and found it hard to find places big enough so they could all stay together.
People cook in the catering kitchens but it also brings business to local restaurants and shops.
One final note : No guests under 25, or stag or hen parties.
Book The Holiday Pub Tipperary
What did you think of this story?