7 Unique Hotels Near JFK Airport for Anyone Who Doesn't Have Time To Go Into the City
JOHN F. KENNEDY International Airport is a beacon from America's largest city to the world. Located in Queens, New York, not far from Rockaway Beach and Arthur Ashe Stadium, the airport is a major hub for flights across the Atlantic, as well as continental flights in all directions. Due to its urban location, there is no defined "airport hotel village" at JFK like there is for hotels near the Denver airport – but that doesn't mean there aren't great hotels near JFK Airport. These are the most convenient JFK Airport hotels with the best amenities and overall experience, whether you're simply looking for an overnight before or after a long travel day or are in town for a few days and want to stay near the airport.
We hope you love the hotels near JFK Airport we recommend! Just so you know, Matador may collect a small commission from the links on this page if you decide to book a stay. Listed prices are accurate as of the time of publication.
Hotel inside JFK Airport
TWA Hotel at JFK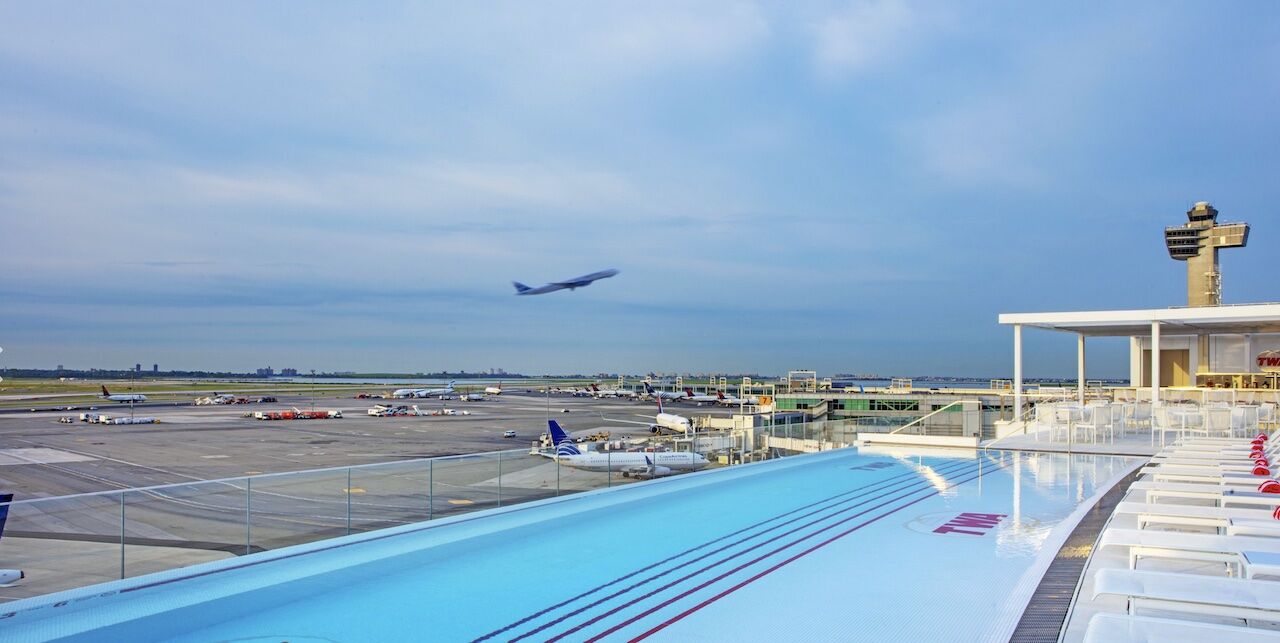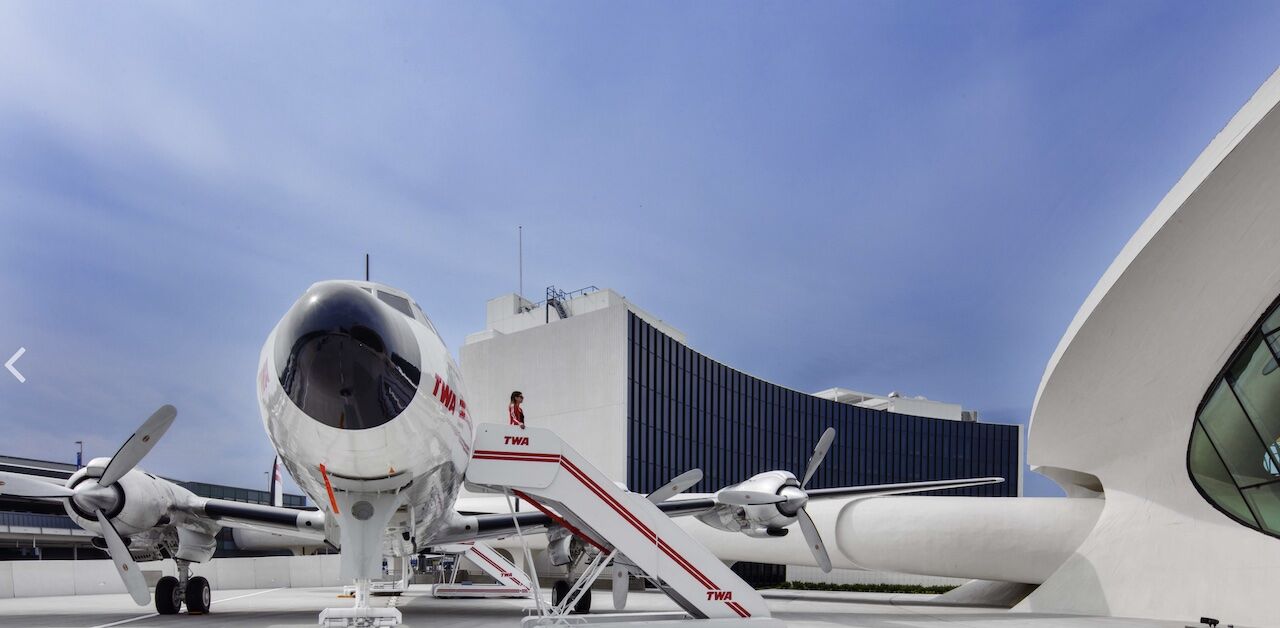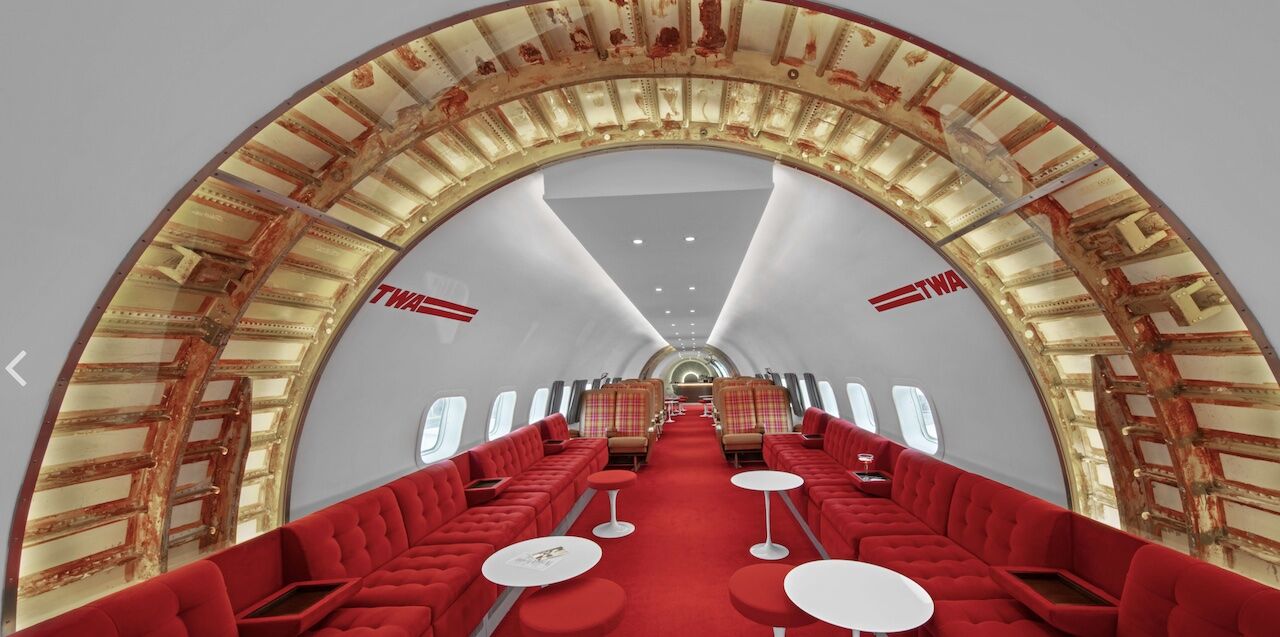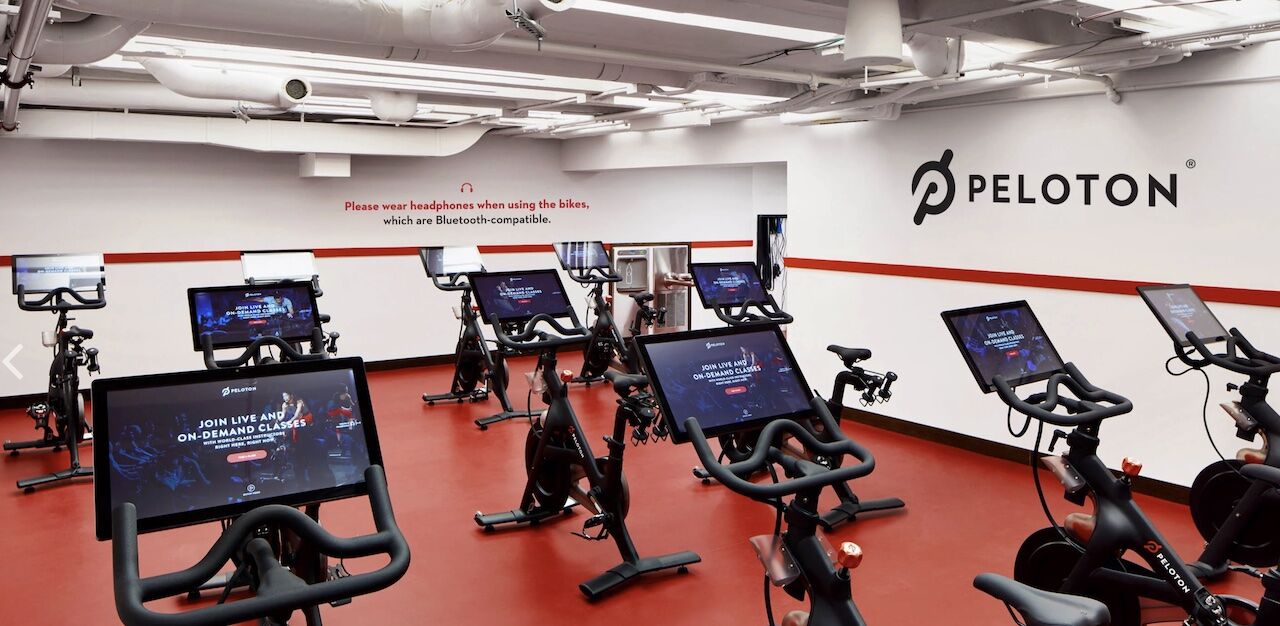 An ode to the sixties and the glory days of TWA, the TWA Hotel at JFK tops any list of top airport hotels in the world. Guests can board a retro TWA plane onsite, enjoy the walk-in pool overlooking the tarmac, or grab a drink in the ski-themed apres-swim bar (themed like an apres-ski bar) on the rooftop. There's also a roller rink, a sunken lounge, and a gift shop stocked with throw-back merchandise. Even if you weren't around for the glory days of flying, a stay here at the TWA Hotel is an experience worth having. Rooms feature vintage rotary phones and red retro fittings, kind of like your Grandma's place but with modern amenities like WiFi and more than two electric outlets.
This hotel also accommodates guests on long layovers. You can rent a room for up to four hours during the hours of 6 AM and 8 PM, and enjoy the ambiance without spending the night. The massive (and bright red) gym is full service and inarguably the greatest hotel gym in the world – so good, in fact, that locals buy monthly memberships in order to gain access.
Price: From $259
Hotels near JFK Airport
Hyatt Regency JFK Airport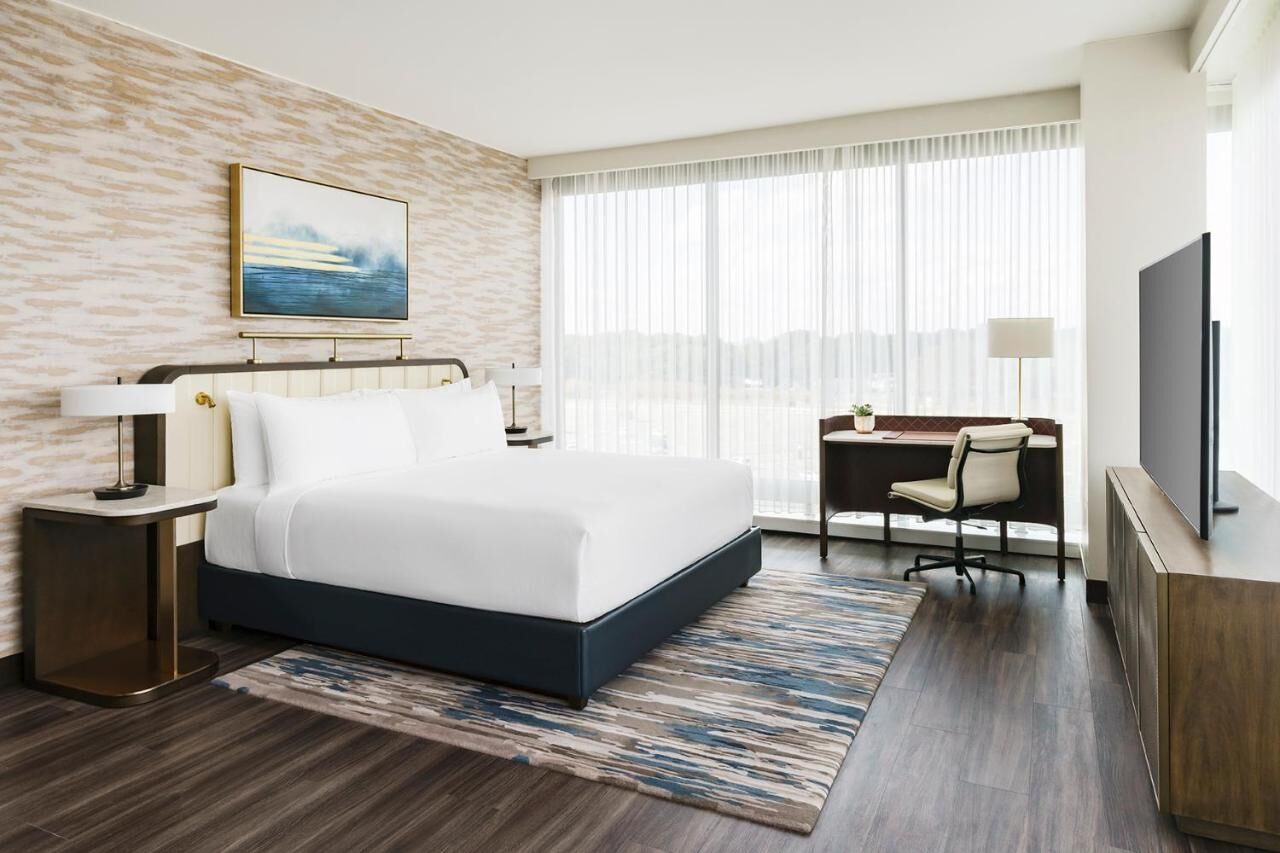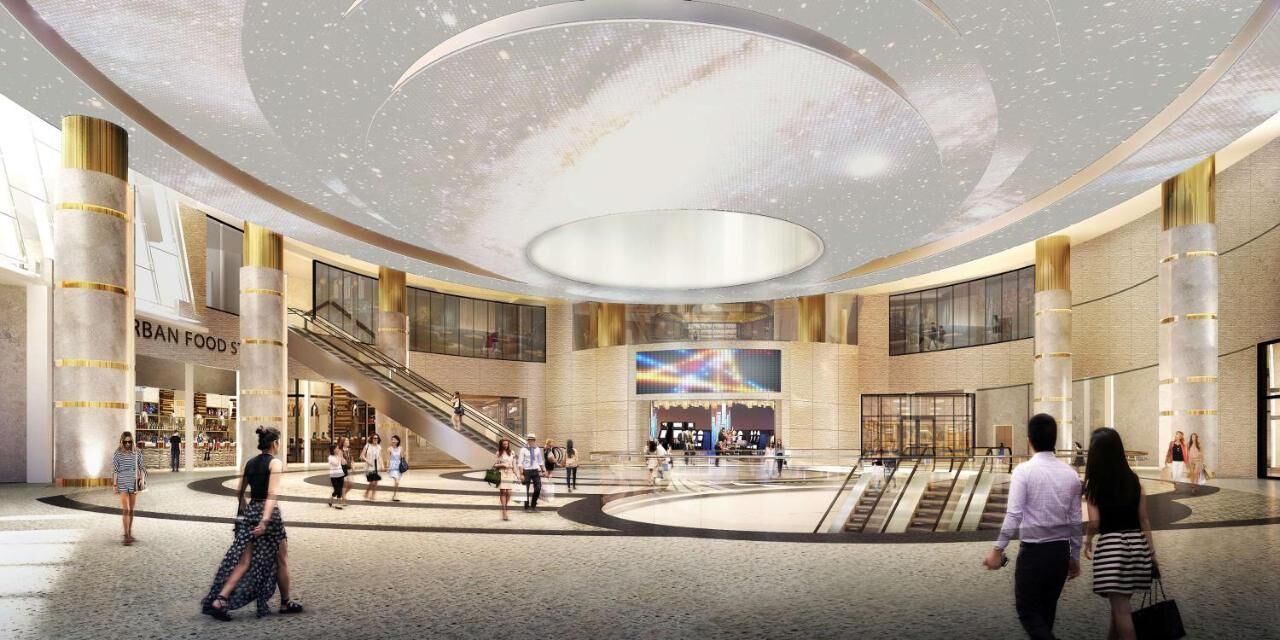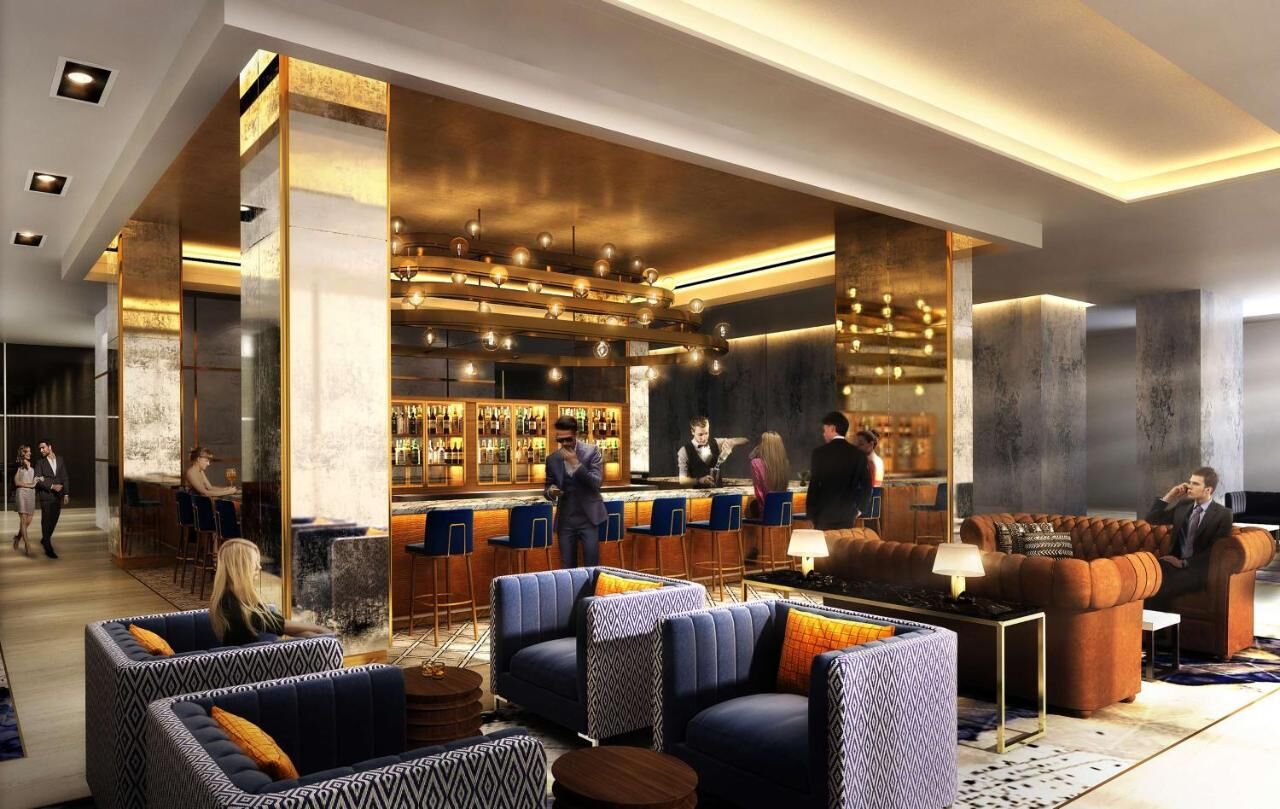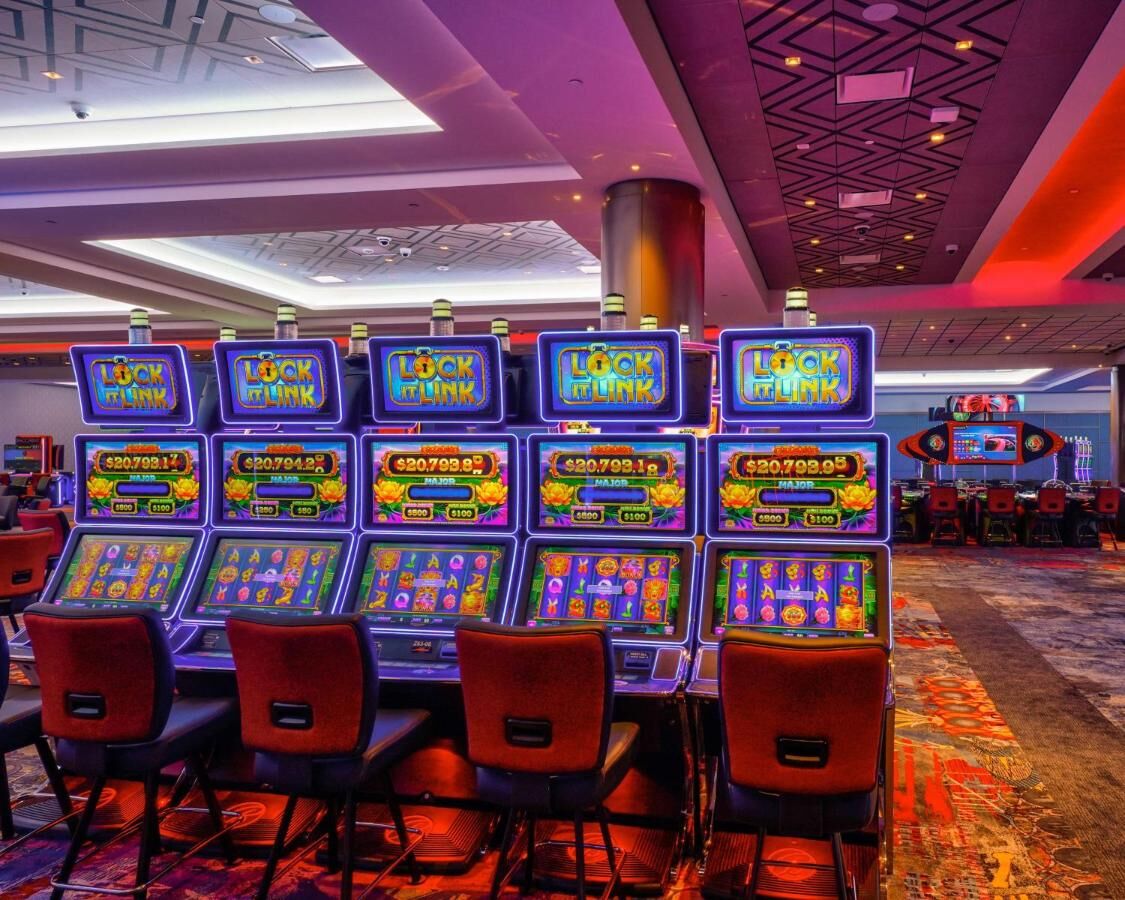 Located adjacent to the Aquaduct Racetrack and just a few miles from the hotel, the Hyatt Regency JFK Airport is a unique take on an airport hotel stay. It's quite nice – with high-thread-count sheets in the rooms and a classy cocktail bar and restaurant in the lobby. There are also slot machines and games onsite in the casino resort, in case you're feeling lucky before heading out to catch your flight. The marketplace and cafe is excellent for a quick meal, and the entire resort property is enough to warrant a visit to NYC in its own right – so be sure to walk around and check it out.
Price: From $249 per night
Crowne Plaza JFK Airport New York City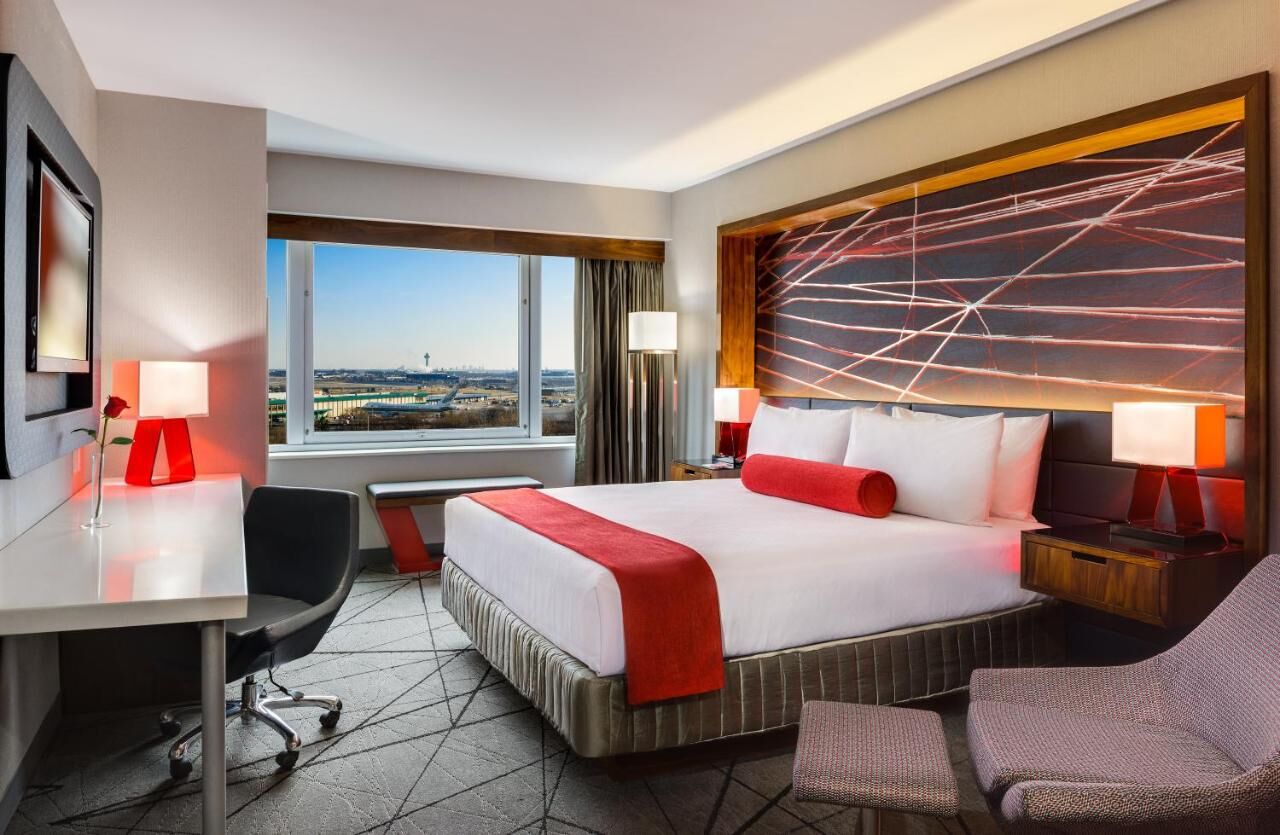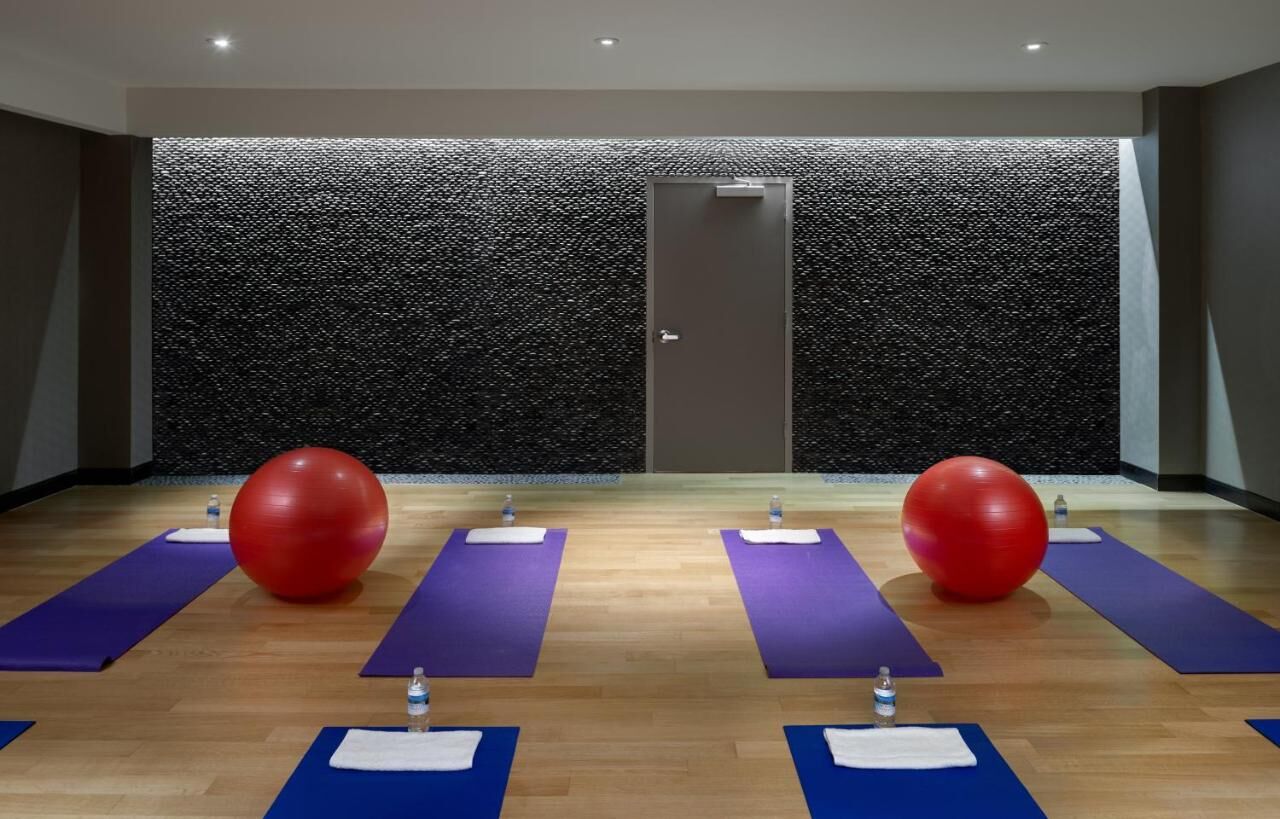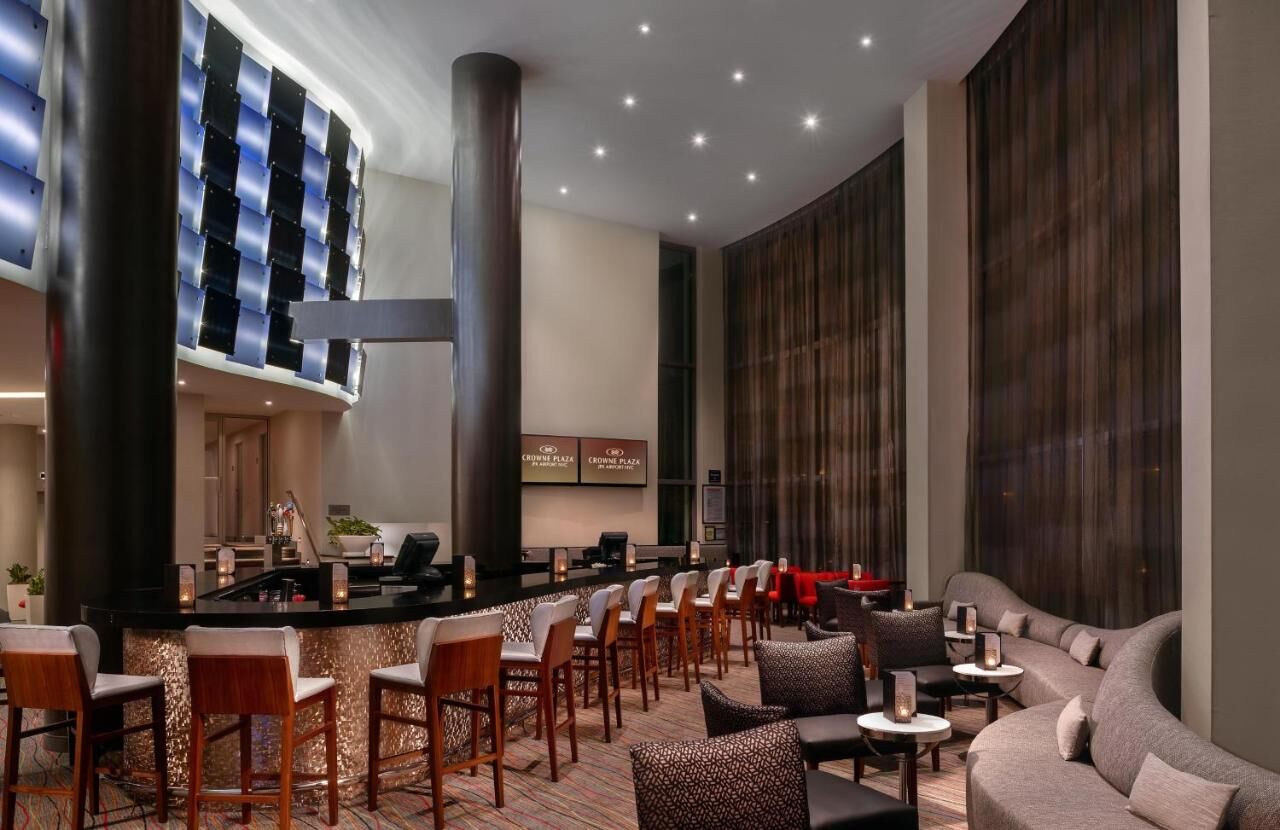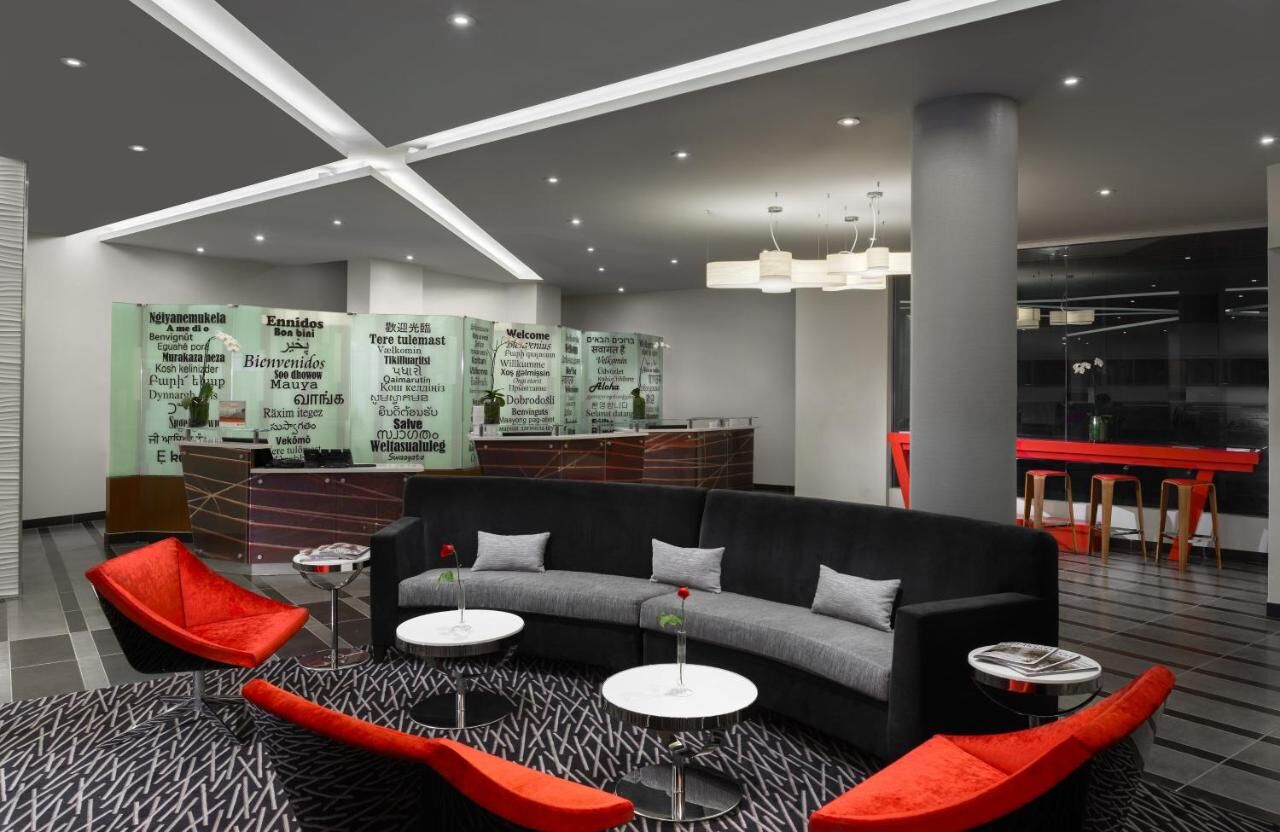 If you've stayed at a Crowne Plaza hotel, you know that the experience is one to look forward to. A far departure from the drab hotel village mainstays, the Crowne Plaza JFK Airport New York City is a high-tier property with everything you could want on-site. The Idlewild Restaurant serves three meals a day, the WiFi is stellar, and the rooms are comfortably quiet. The breakfast spread is leagues beyond the standard continental. The overall experience is clean, professional, and efficient.
Price: From $186 per night
Hotel 95 – JFK Airport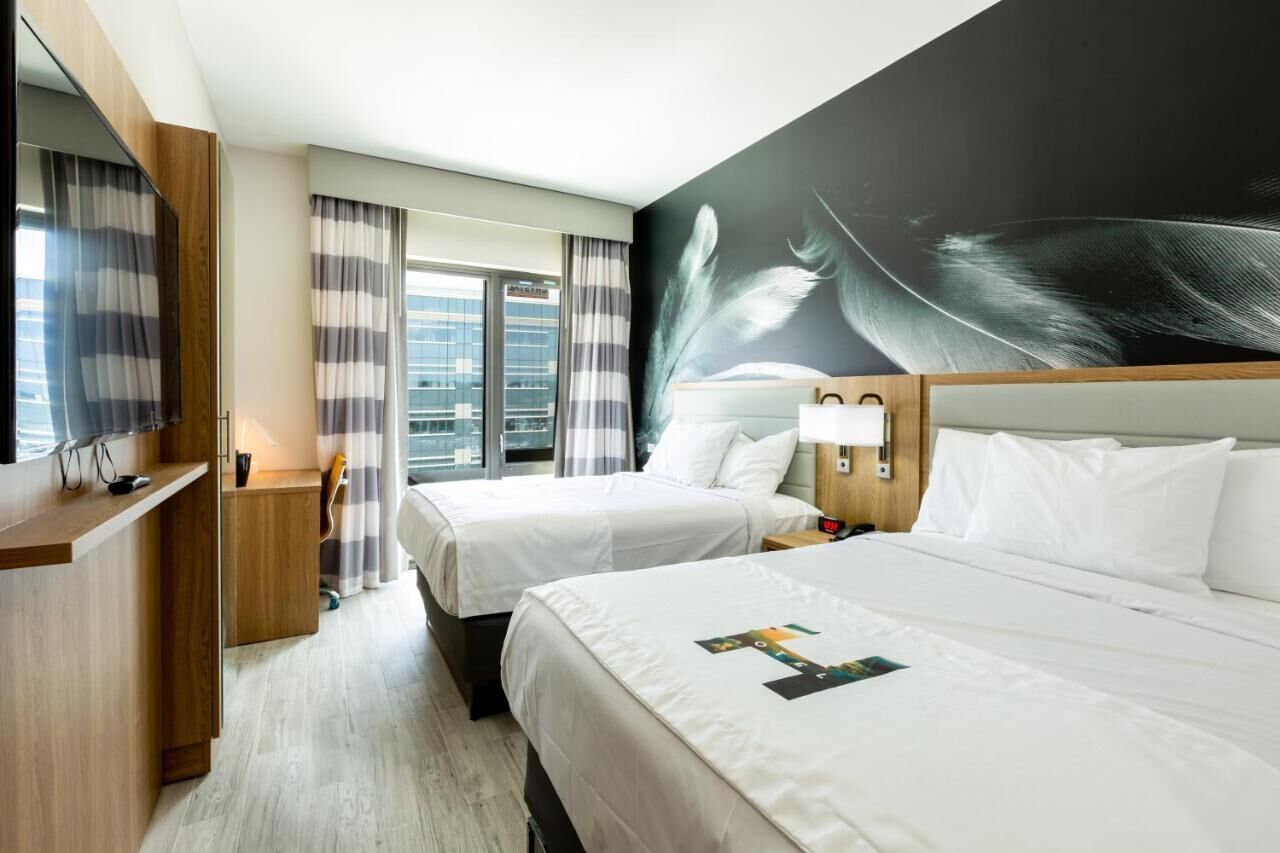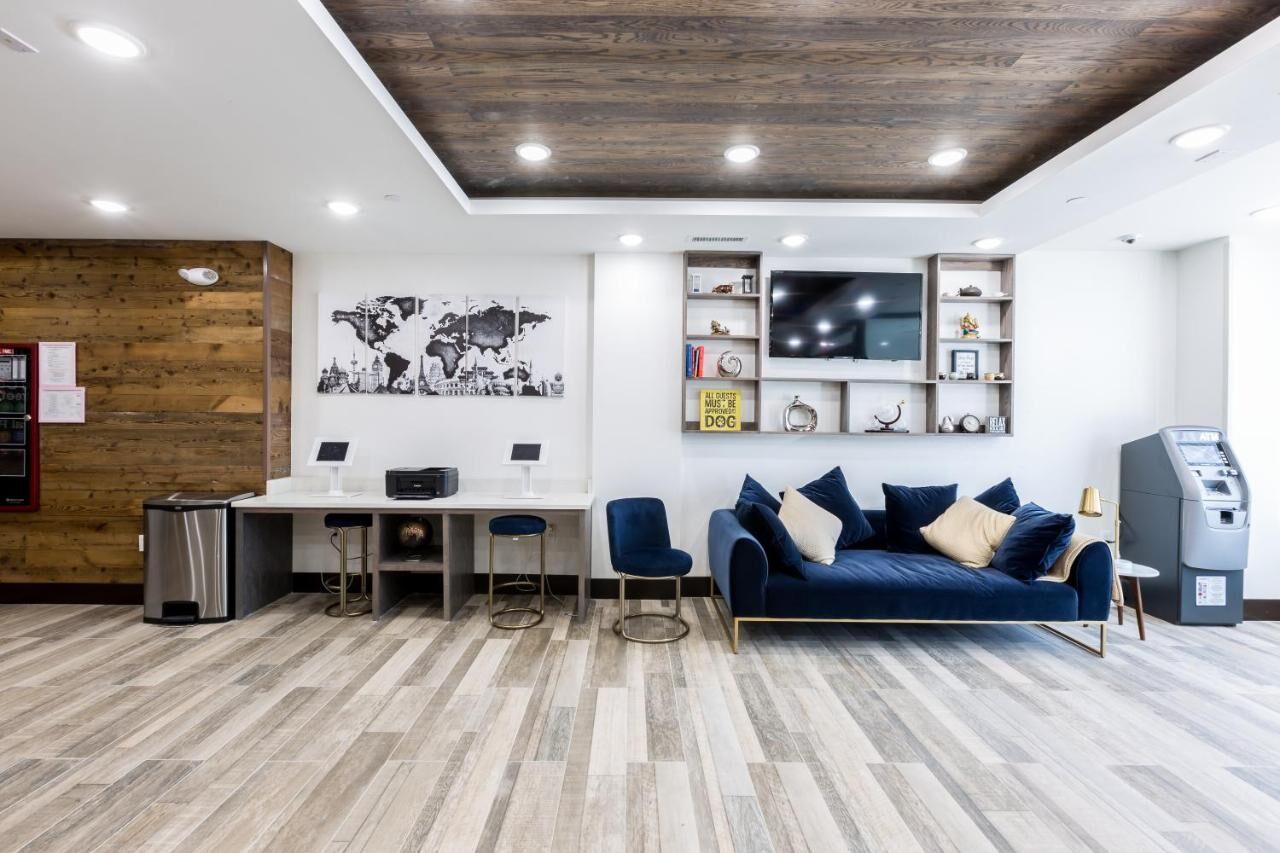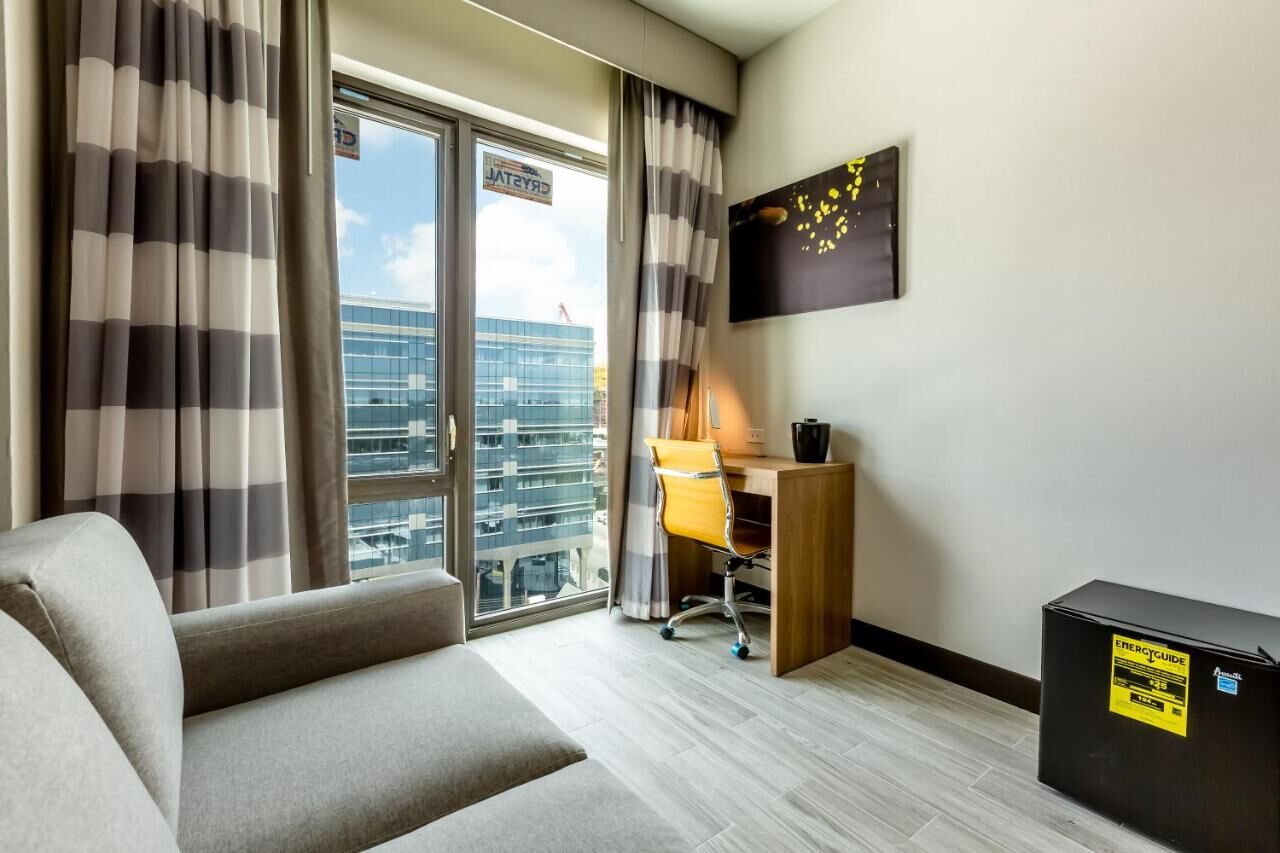 What separates JFK from most major airports is the fact that when it comes to airport hotels, there are so many boutique options that there's no need to settle for a roadside motel. Take the Hotel 95 – JFK Airport. Located a few minutes from the airport in Queens' Jamaica district, the hotel features cozy room with great views that get better the higher up you stay in the hotel. Room service is available for early and late arrivals. The building's ambiance gives you the feel that you live in a well-kept Queens high-rise, complete with easy access to public transit and a solid breakfast buffet. Book a room with a balcony for the true New York experience.
Price: From $78 per night
Hotel Mint JFK Airport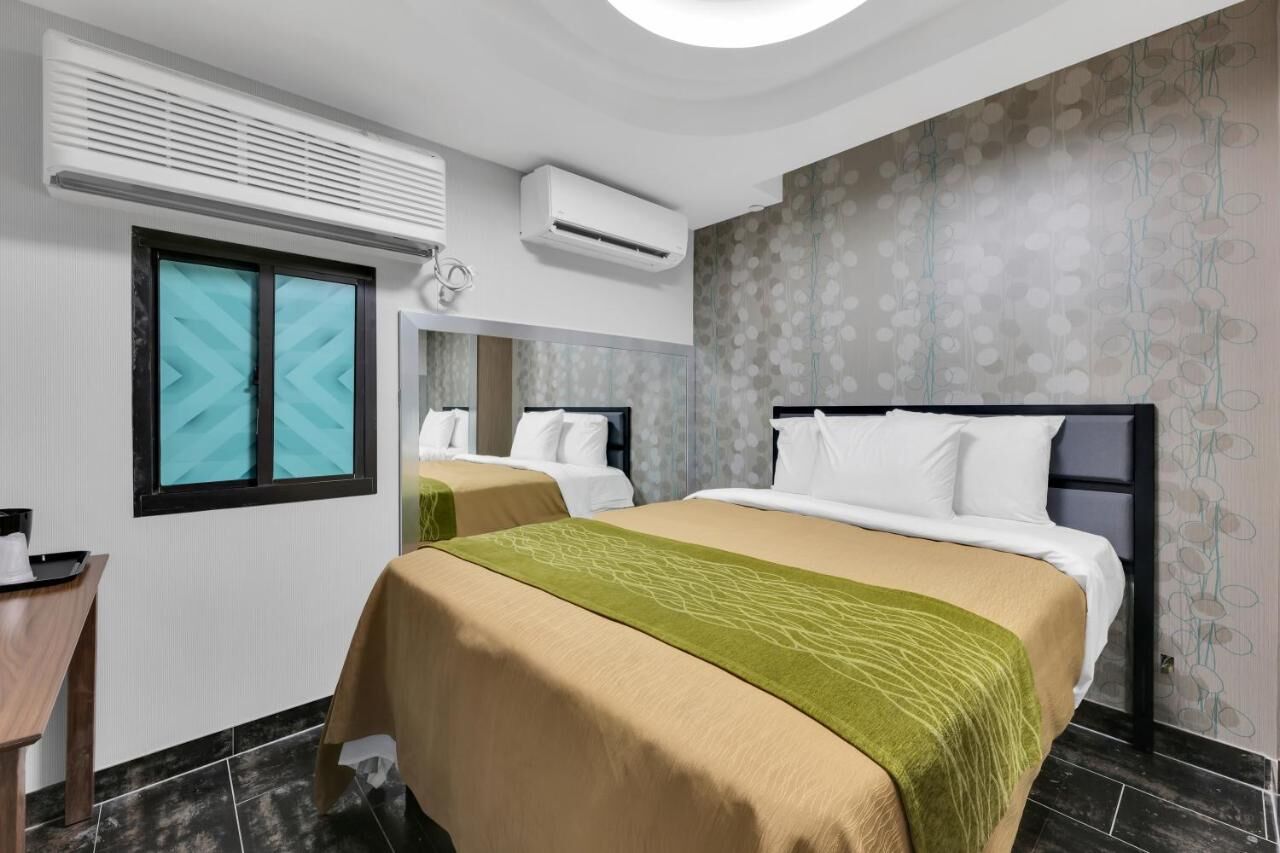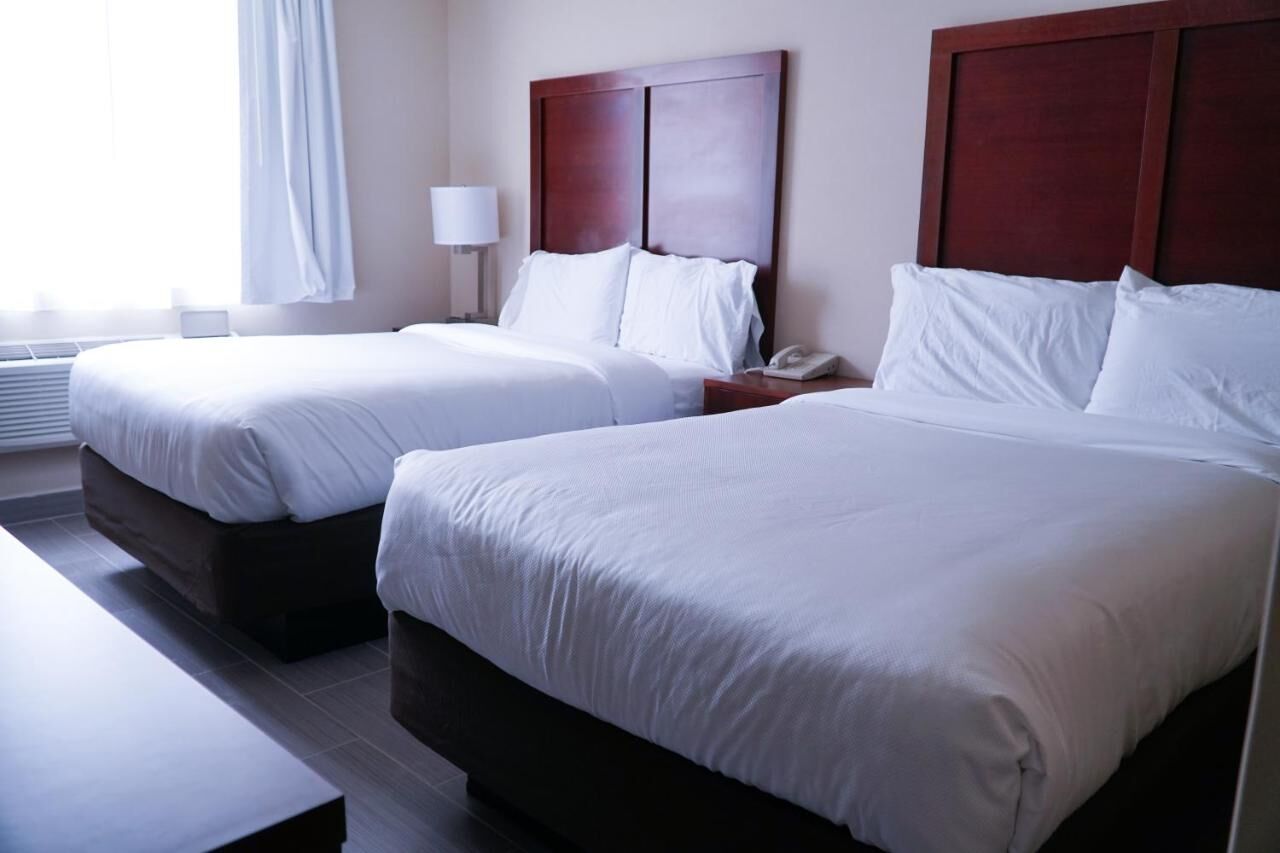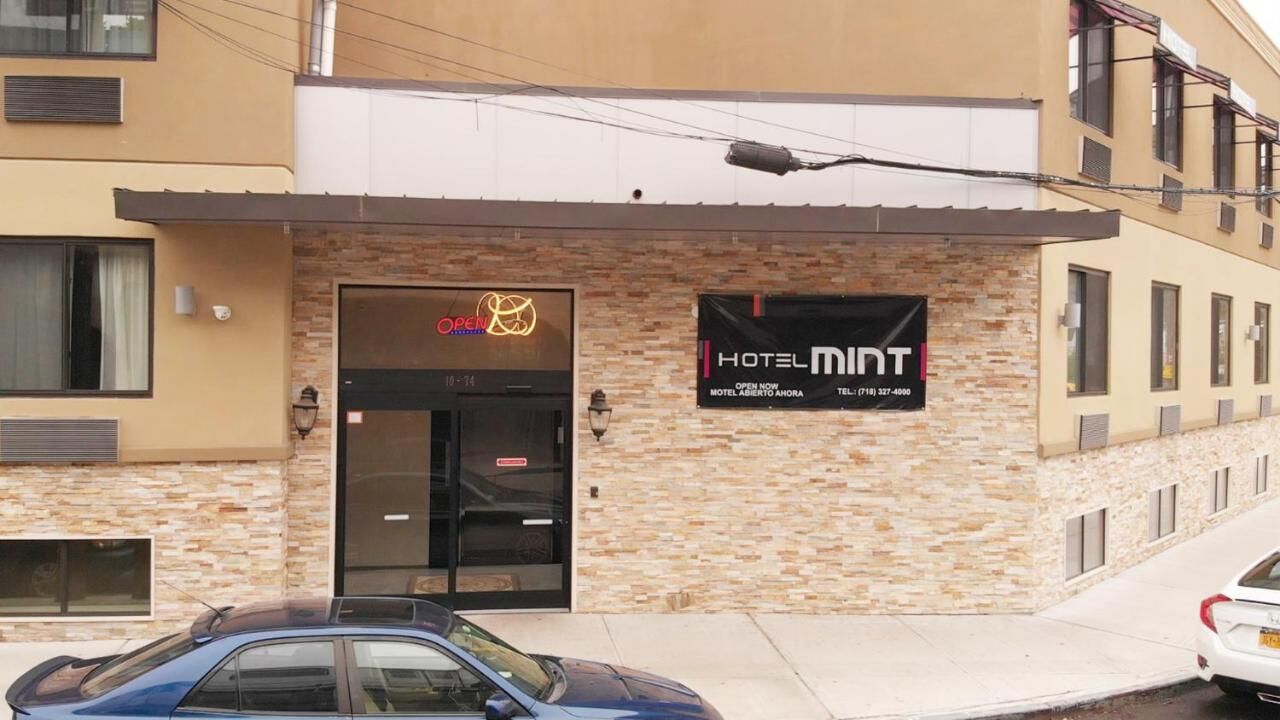 Few hotels embody the Queens and Rockaway Beach experience like the Hotel Mint JFK Airport. Boutique, cozy, and convenient for access to Rockaway Beach, the airport, and tons of great food and drink, this property perfect if you plan to spend a couple nights but want to stay near the airport. Public transit is right there for ventures outside the neighborhood, and moving about Queens is simple by taxi and on foot, as well. Rooms are small and efficient, but clean and very well put together.
Price: From $89 per night
Hilton New York JFK Airport Hotel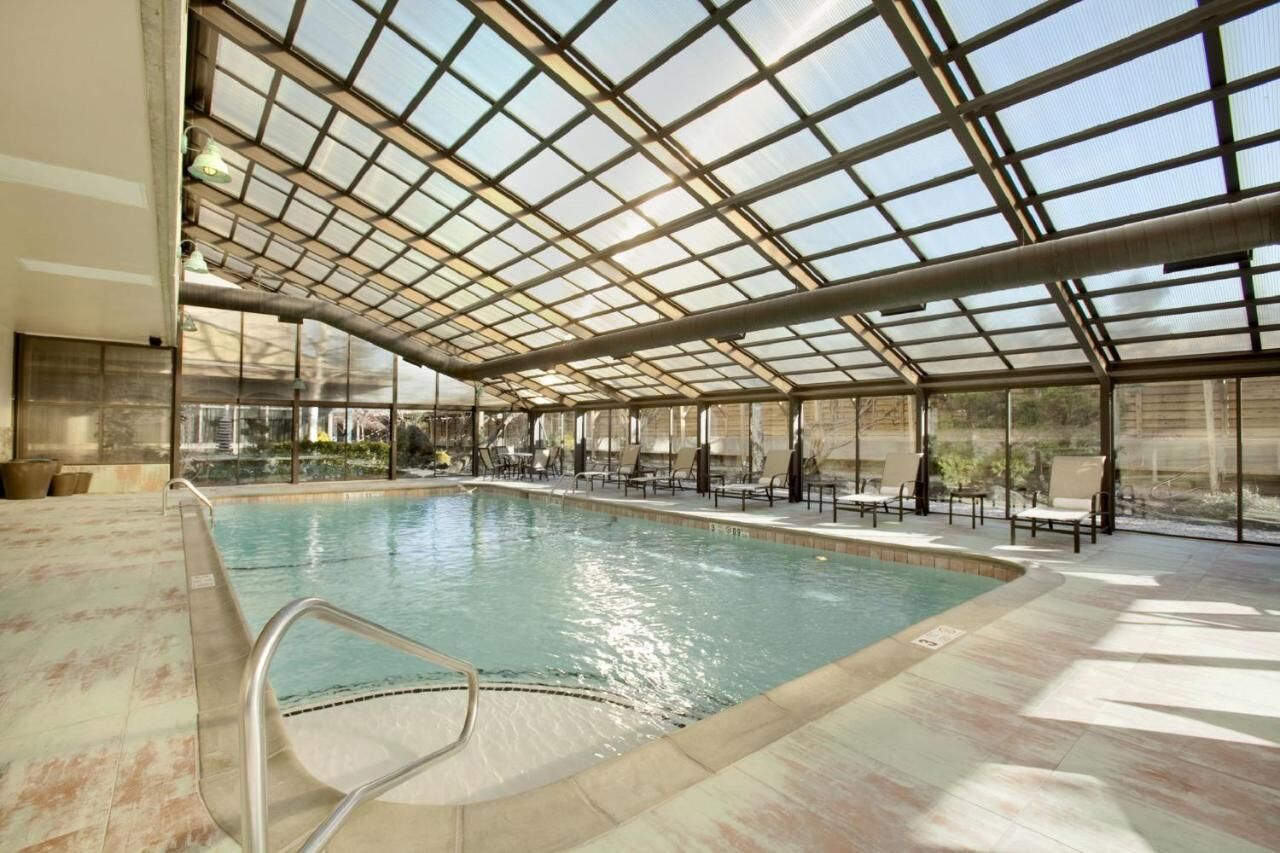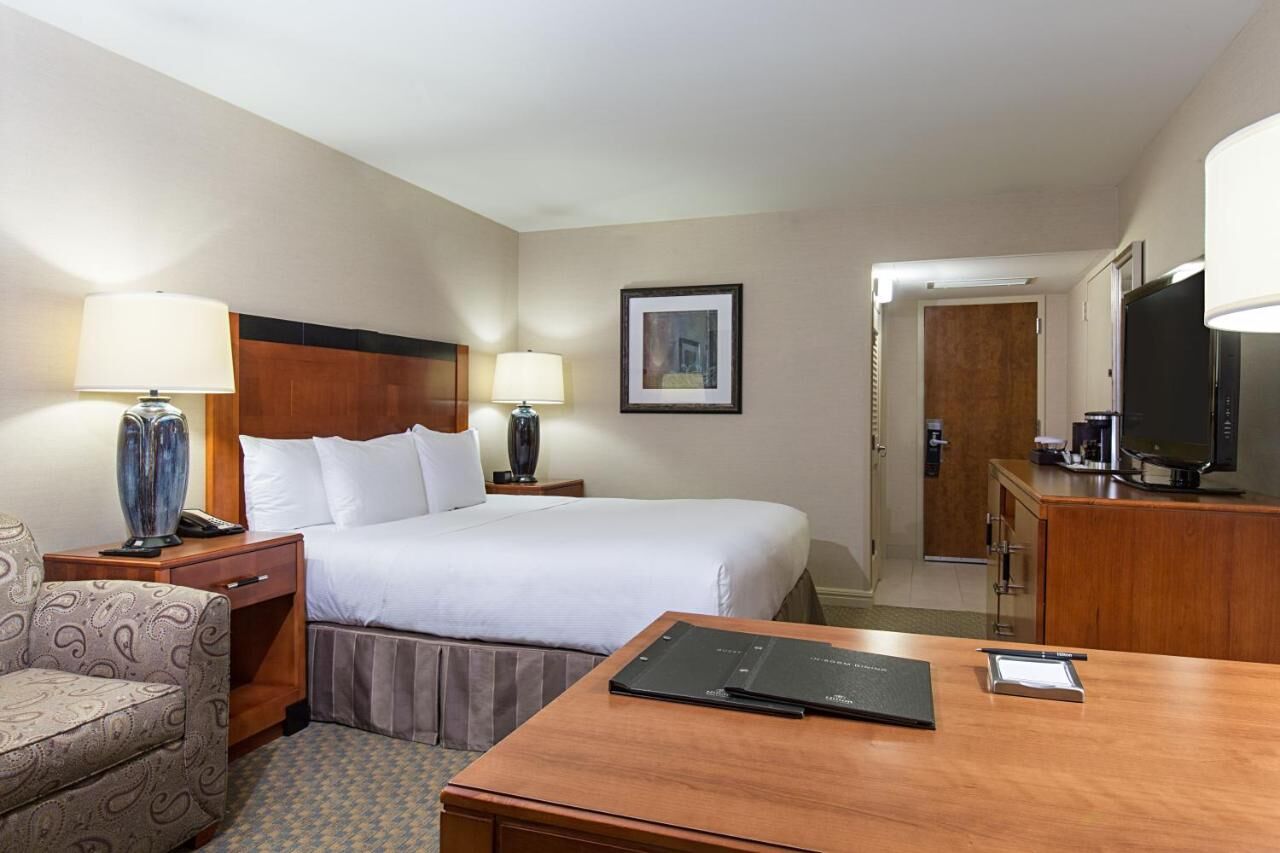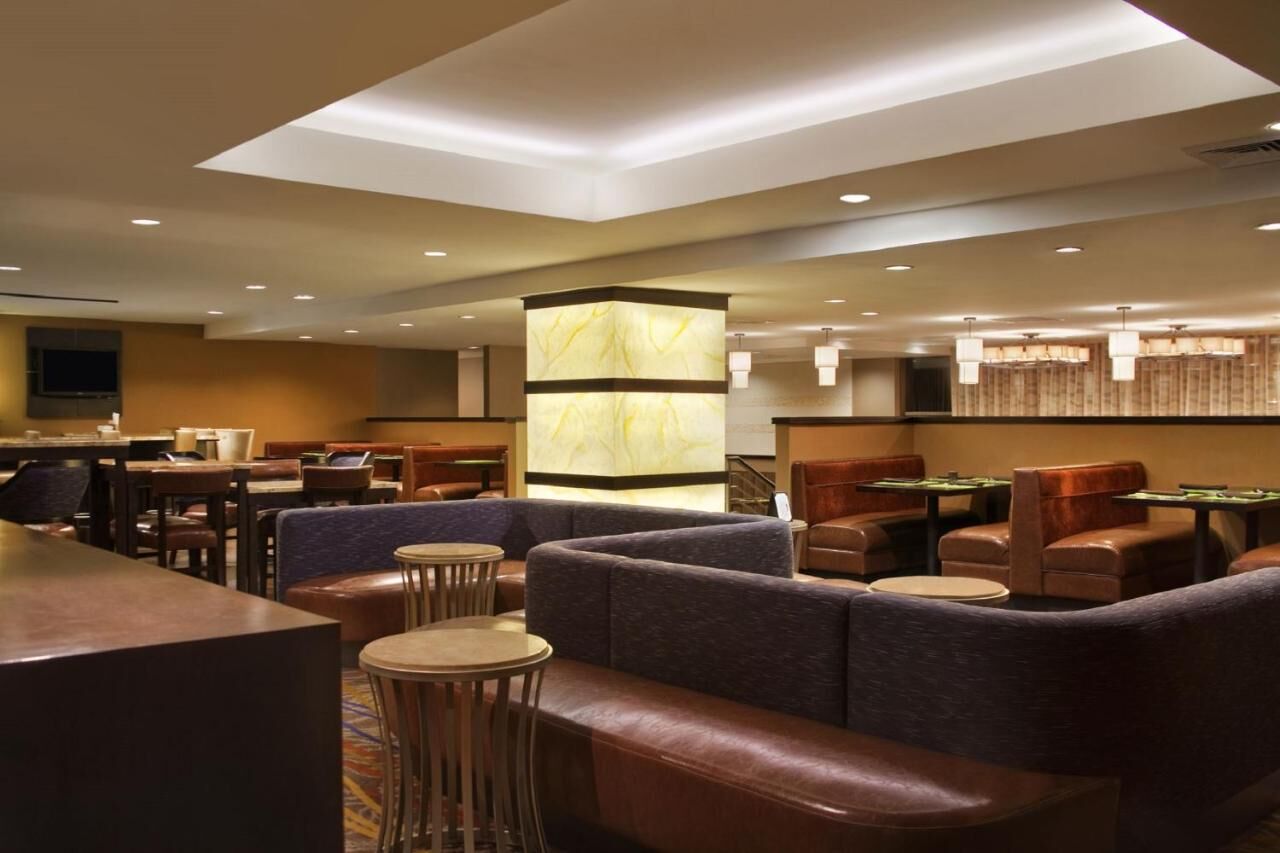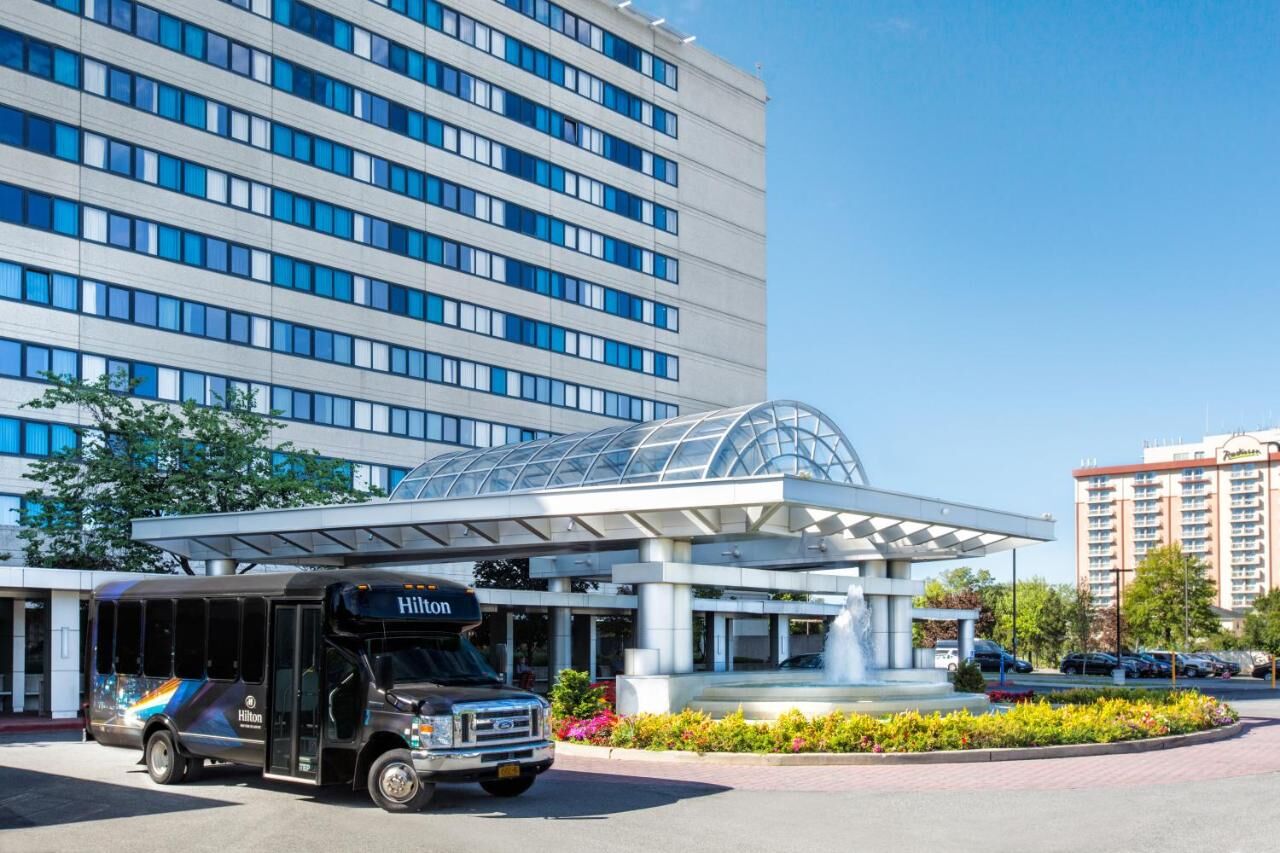 Enjoy Hilton luxury right near JFK. The Hilton New York JFK Airport features two restaurants with a globe-spanning menu, The indoor pool and gym are tops among hotels near JFK Airport, and the breakfast buffet follows suit. This property is known for its excellent staff, a trademark of the brand, which is particularly helpful in Queens if you plan to get out and explore – there aren't as many tourists around as there are in Brooklyn or Manhattan, and as such, not as many signs. In-room, you'll find lightning-fast WiFi, a work desk, and a 42-inch flatscreen television. Hilton Honors points can be earned and redeemed here. Arriving early or late? Stop by the hotel's marketplace for a quick snack or drink of choice.
Price: From $194 per night
Residence Inn by Marriott New York JFK Airport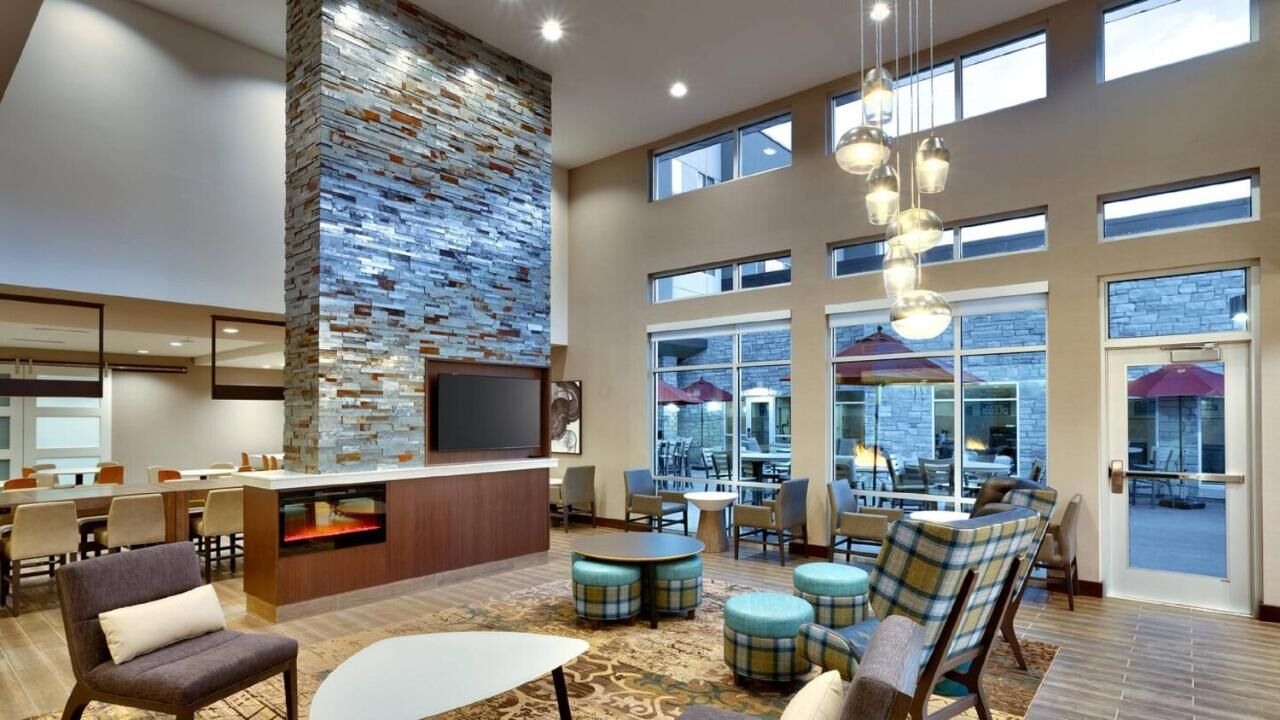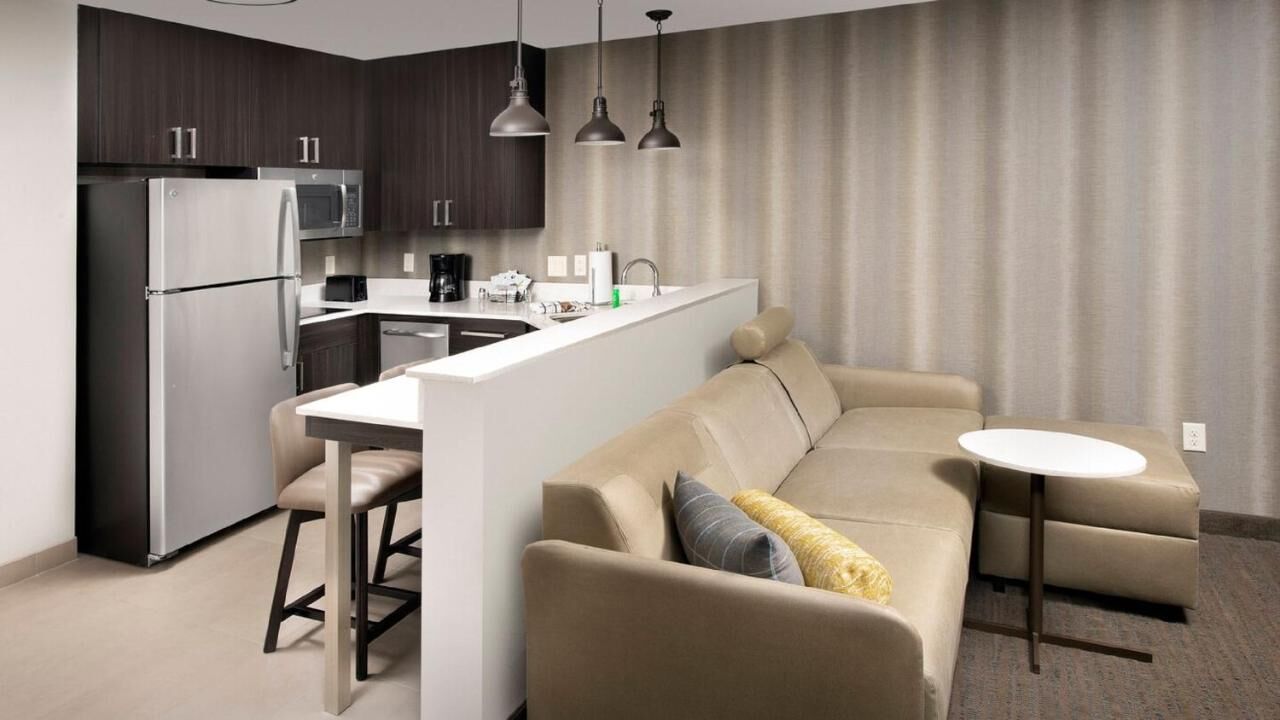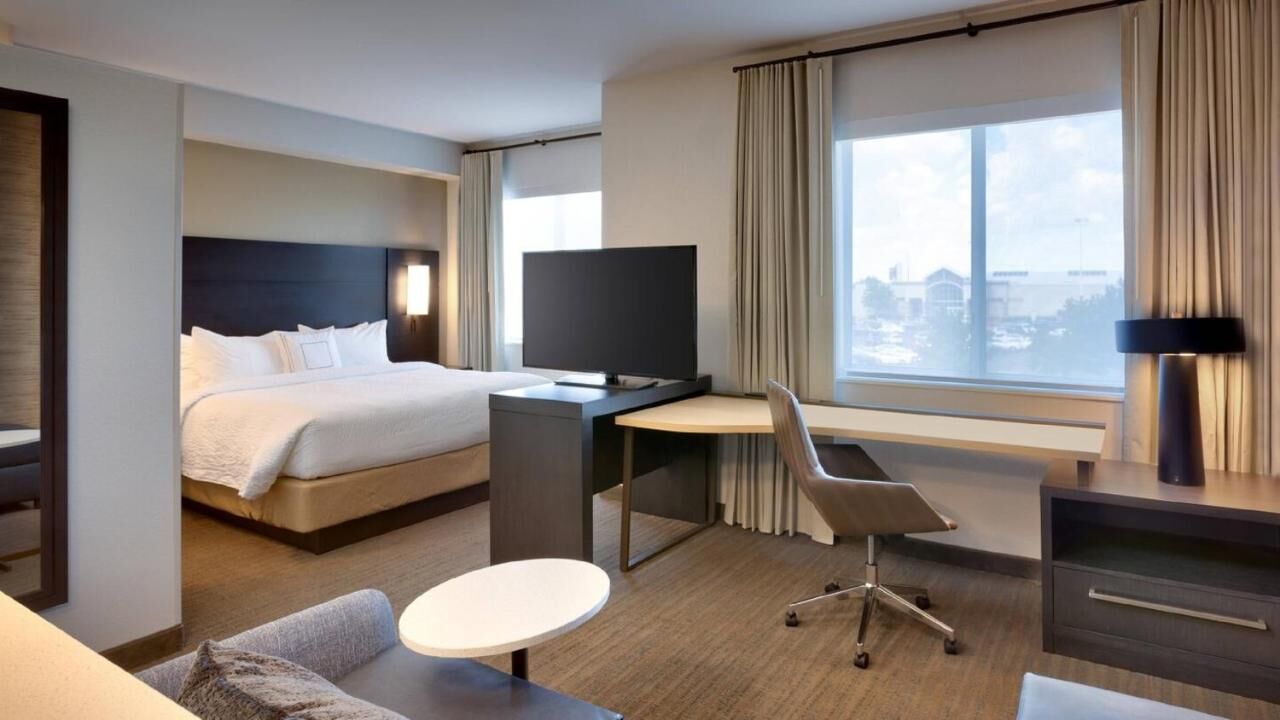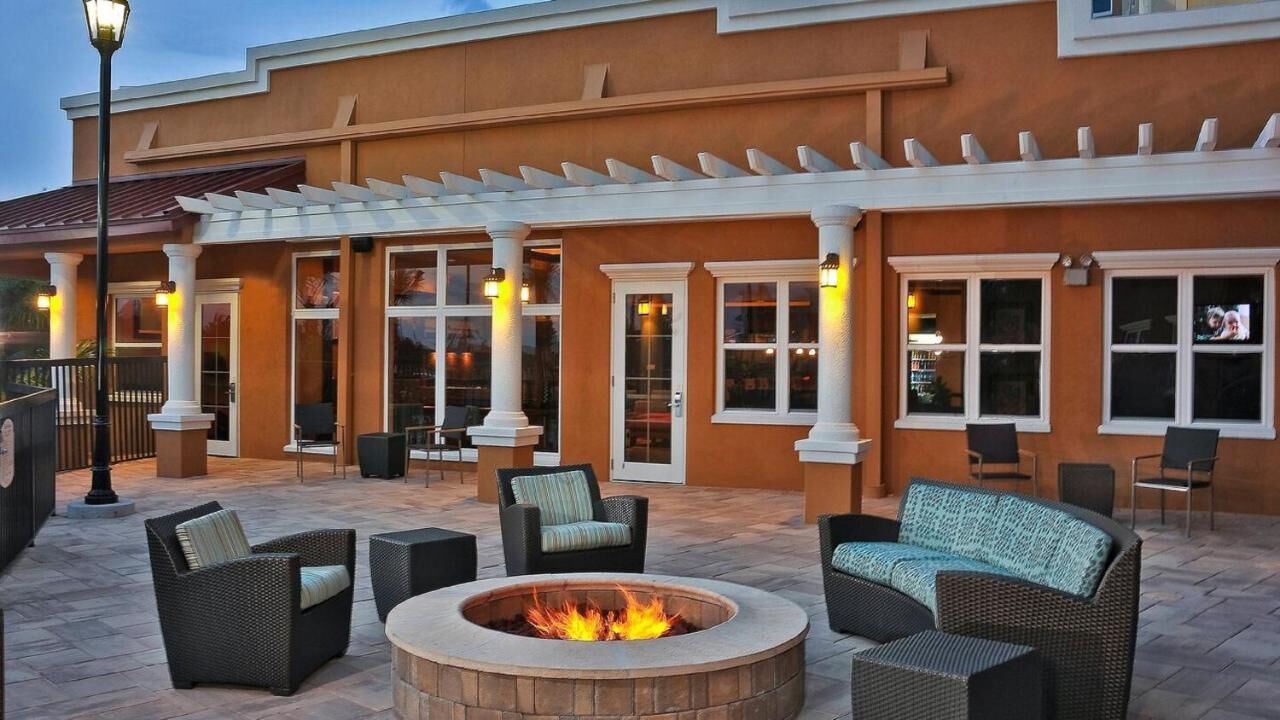 Residence Inn by Marriott New York JFK Airport puts you in an apartment-style room in the heart of Queens. There's no better way to feel like a local, making this hotel near JFK Airport the best option for business travelers and pairs who don't want to share a bed (or even a bedroom). You'll enjoy a kitchen and living room, an onsite cafe and bar, and an outdoor garden complete with a fire pit. Rooms have plush beds, a work desk, and enough space to settle in for a few days without feeling cramped. Plus, enjoy either the buffet or American-style breakfast in the morning.
Price: From $239 per night
What did you think of this story?