Where To Stay: White Sands National Park
There's no place quite like White Sands National Park. 275 square miles of desert engulfed in wave-like sand dunes, all surrounded by the Sierra Blanca mountains, is an unforgettable sight to see. With outdoor activities such as biking, hiking, and even dune-sledding, the park is among the most unique national parks in the country, and one of its most beautiful. Of course, a good trip to the park requires at least one overnight. Here are the best lodging and hotels near White Sands National Park.
We hope you love the lodging near White Sands National Park we recommend! Just so you know, Matador may collect a small commission from the links on this page if you decide to book a stay. Listed prices are accurate as of the time of publication.
---
---
Alamogordo lodging near White Sands National Park
Home2Suites by Hilton Alamogordo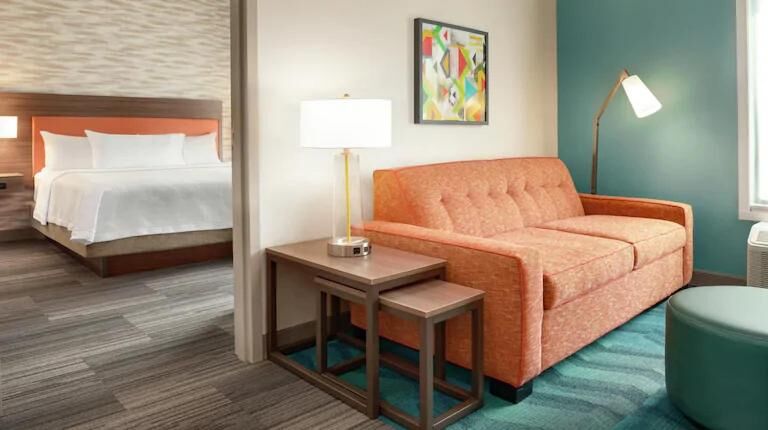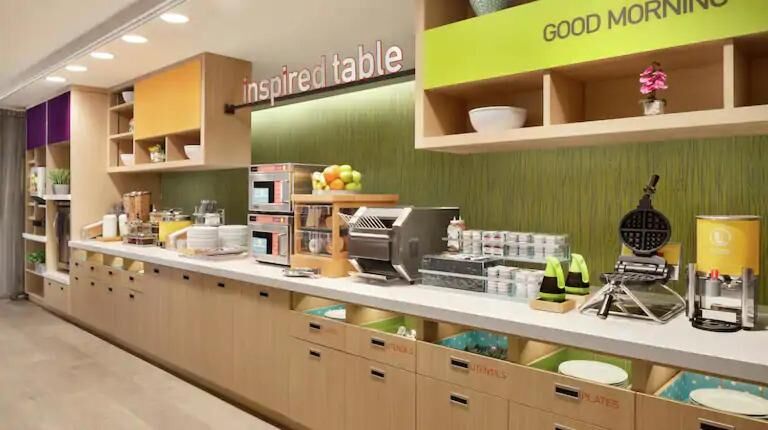 With Home2Suites you're getting Hilton comfort with enough space for the entire family. Alamogordo is the closest town to White Sands National Park, and while it doesn't have the mountain town charm of Ruidoso it does put you within 20 minutes of the dunes. Redeem or earn Hilton Honors points here, and take advantage of the excellent breakfast (waffles!) and suites with a living room space for post-adventure lounging.
Price: From $181 per night
Classic Desert Aire Motel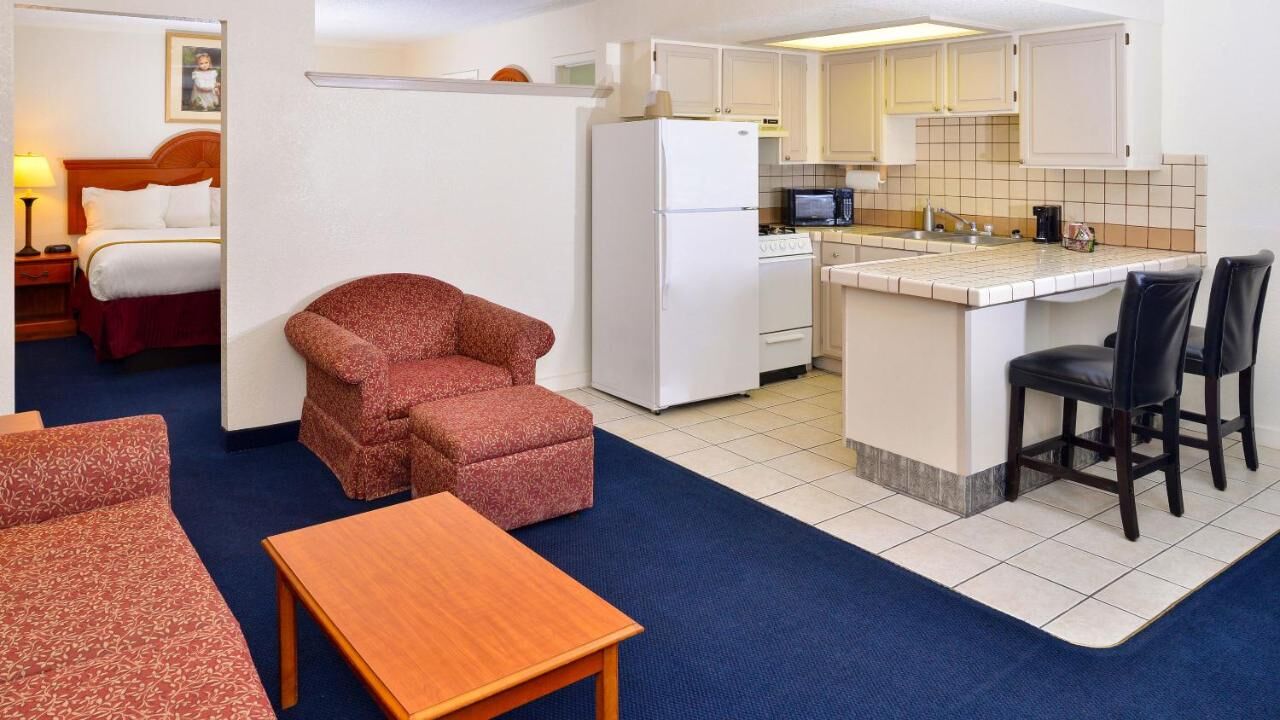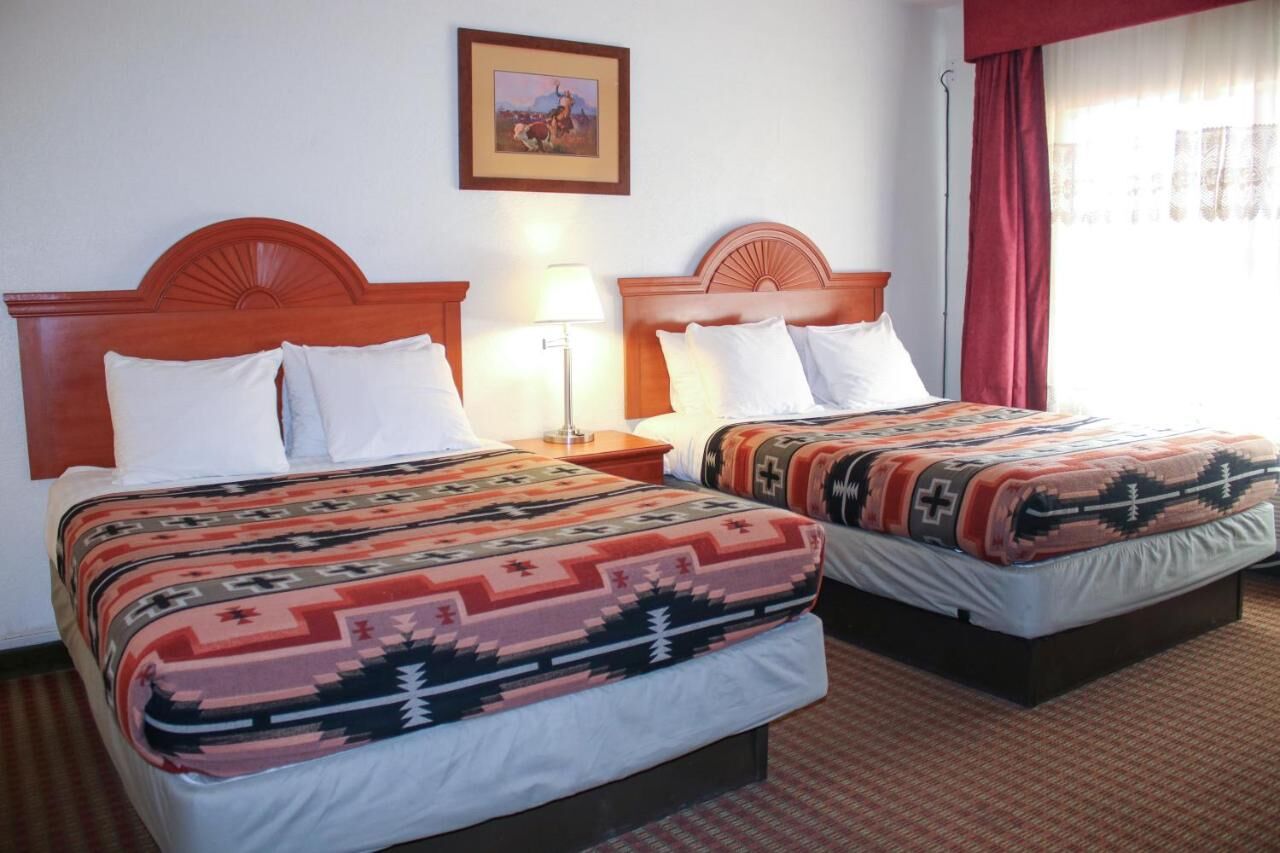 For a true New Mexican experience near White Sands National Park, it doesn't get better than the Classic Desert Aire Hotel. Southwestern aesthetic dominates the vibe here from the interior decorating to the landscaping. The rooms are cozy and quiet, good for crashing out after a long day in the park, and close to the town center for dinner, drinks, and any supplies you need to pick up last minute. Staff is friendly and helpful. Suites with a kitchen and lounge space are available and perfect for families.
Price: From $68 per night
Las Cruces lodging near White Sands National Park
Pet-friendly oasis in the heart of Sonoma Ranch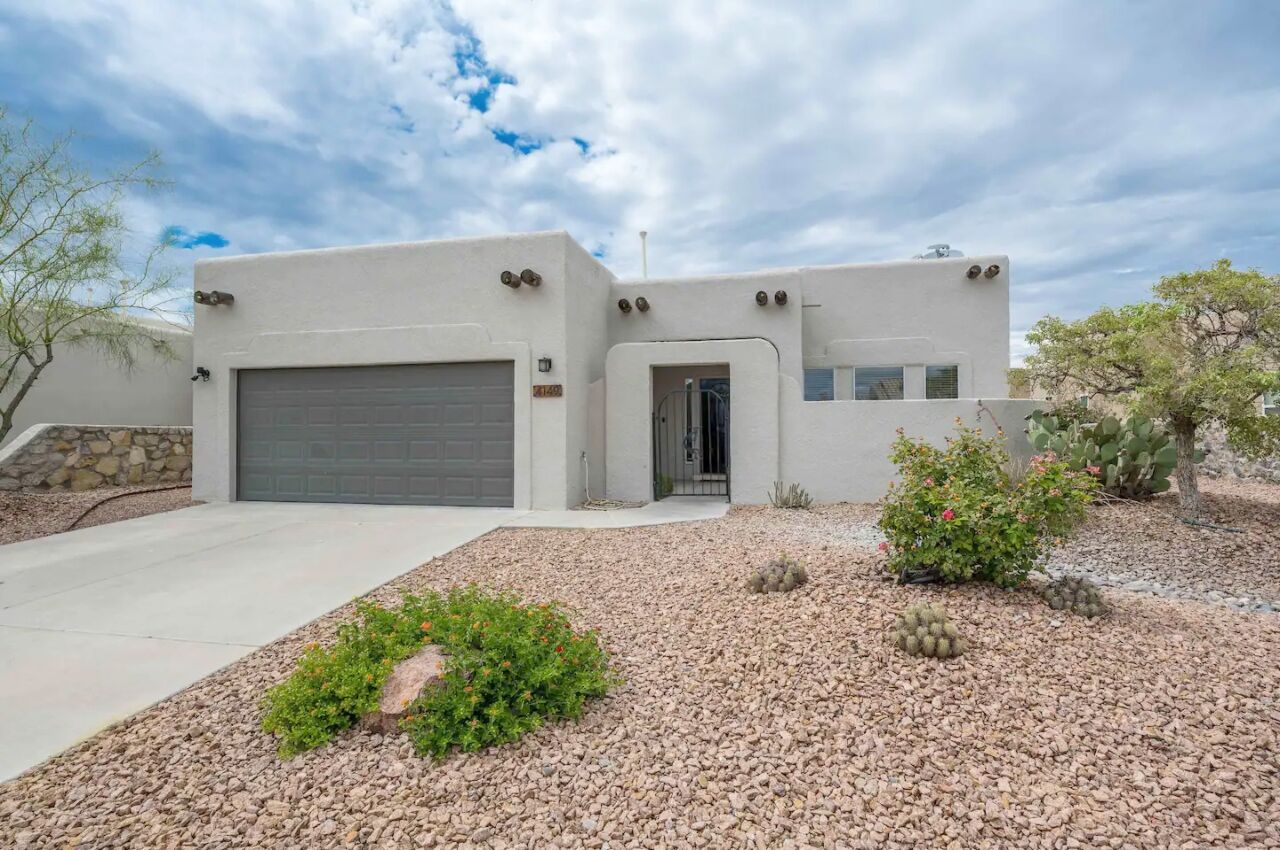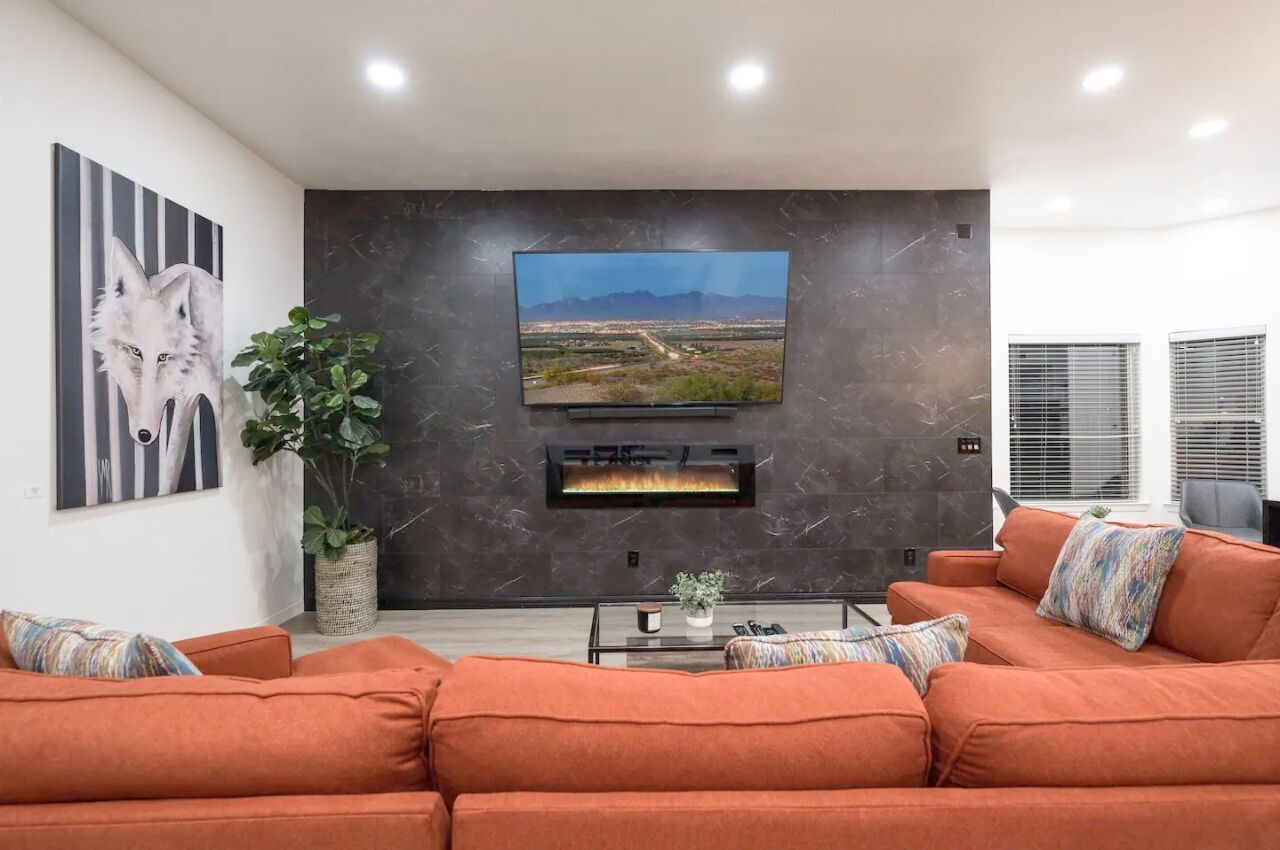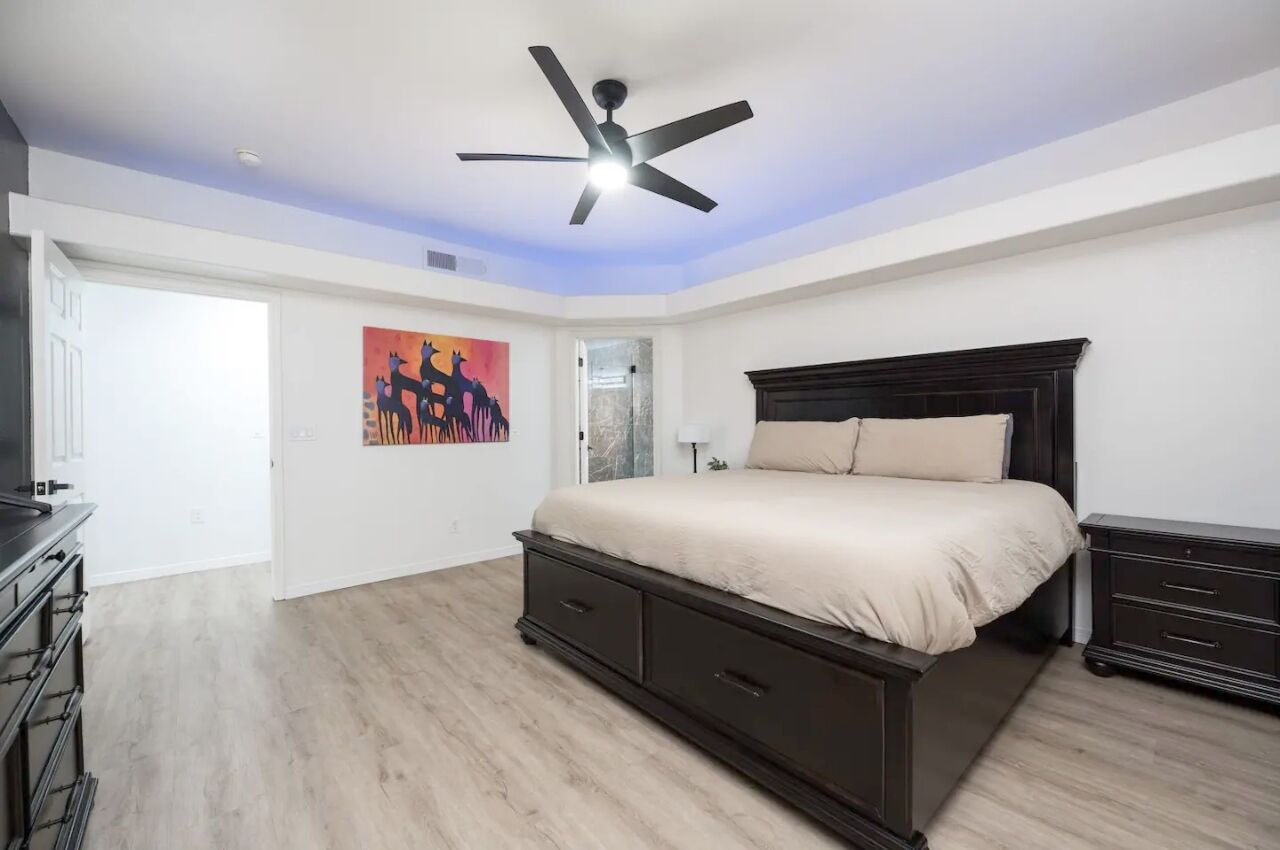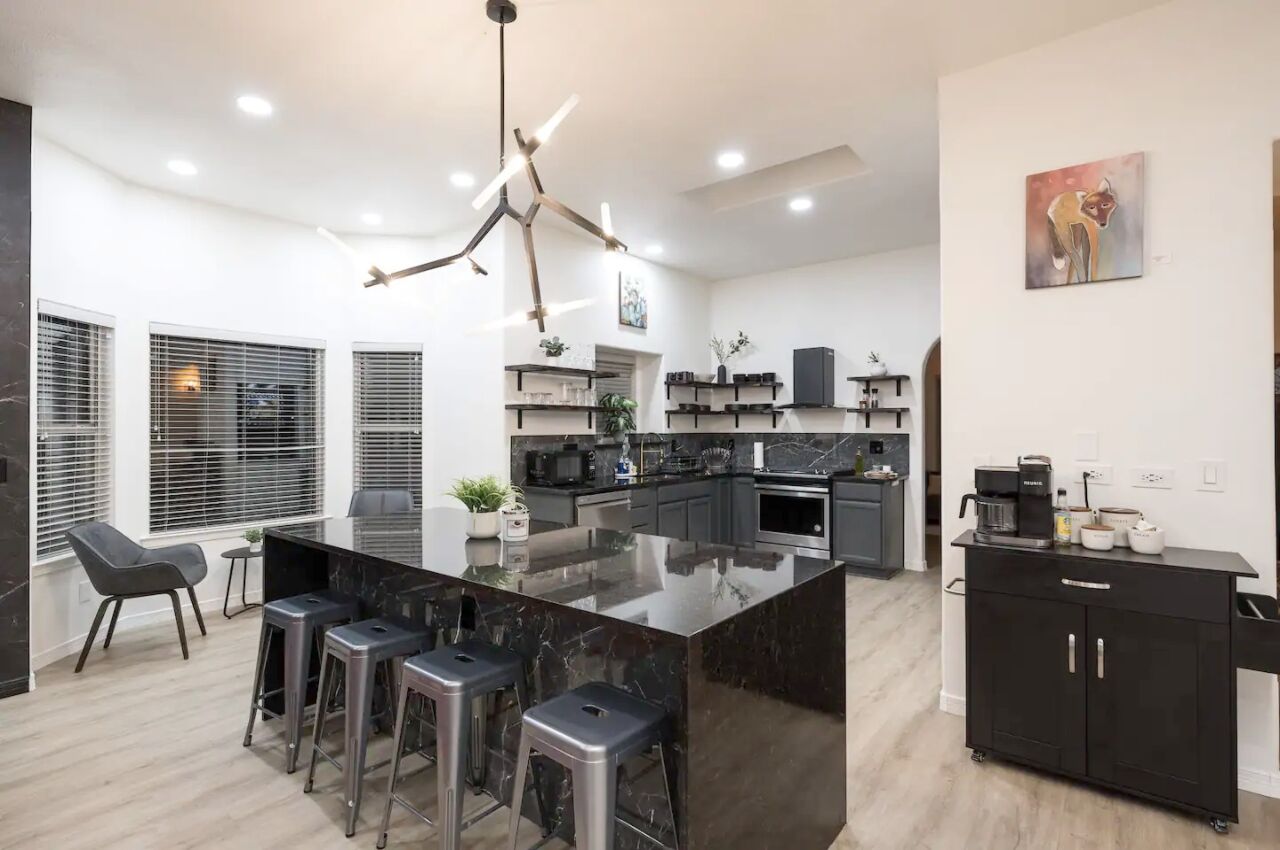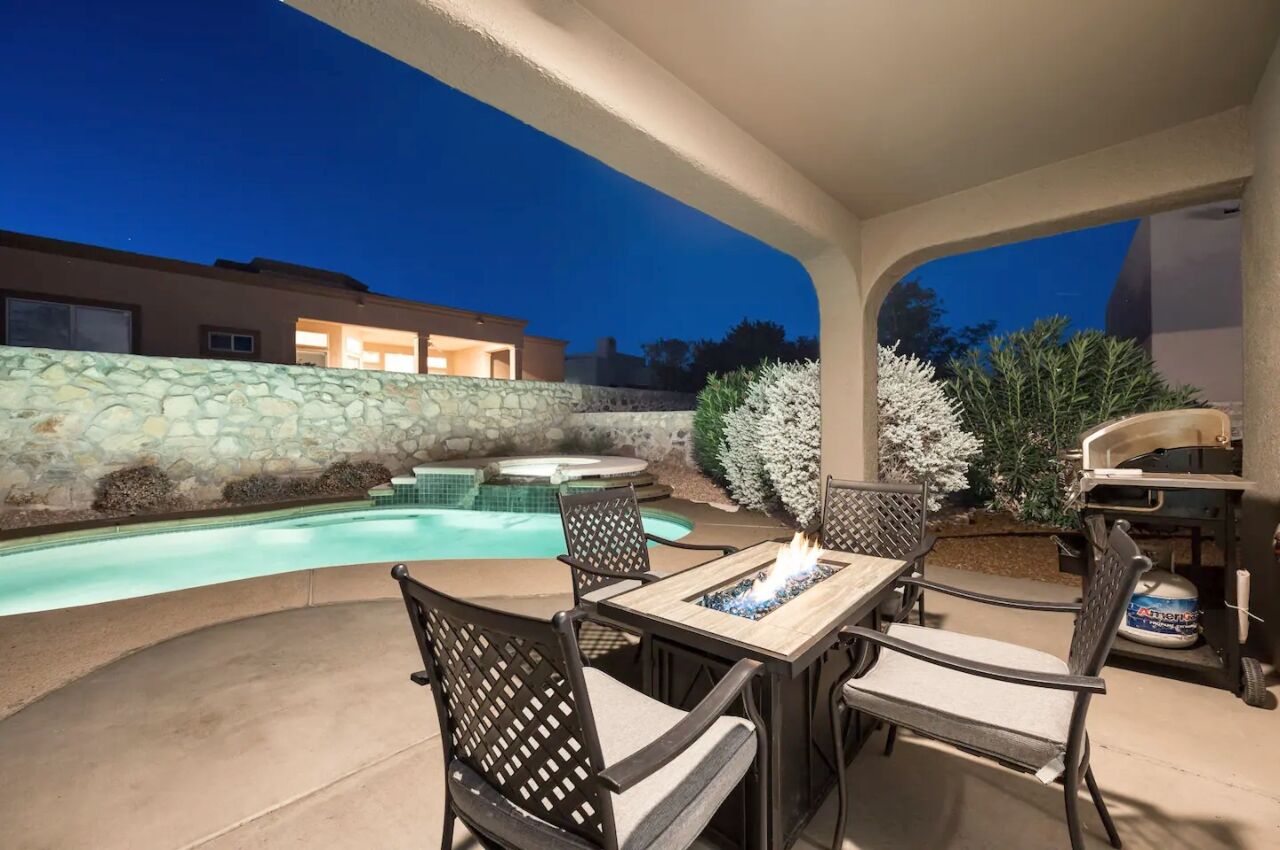 This newly remodeled luxury home is in the heart of Sonoma Ranch. This home has wood floors throughout the house and brand-new appliances. There is an open floor plan with the kitchen and spacious living room featuring a 14-foot sectional and 84-inch TV with surround sound. There is an office area and a backyard with a heated pool and hot tub.
Eight guests, three bedrooms
Price: $289 per night
Hotel Encanto de Las Cruces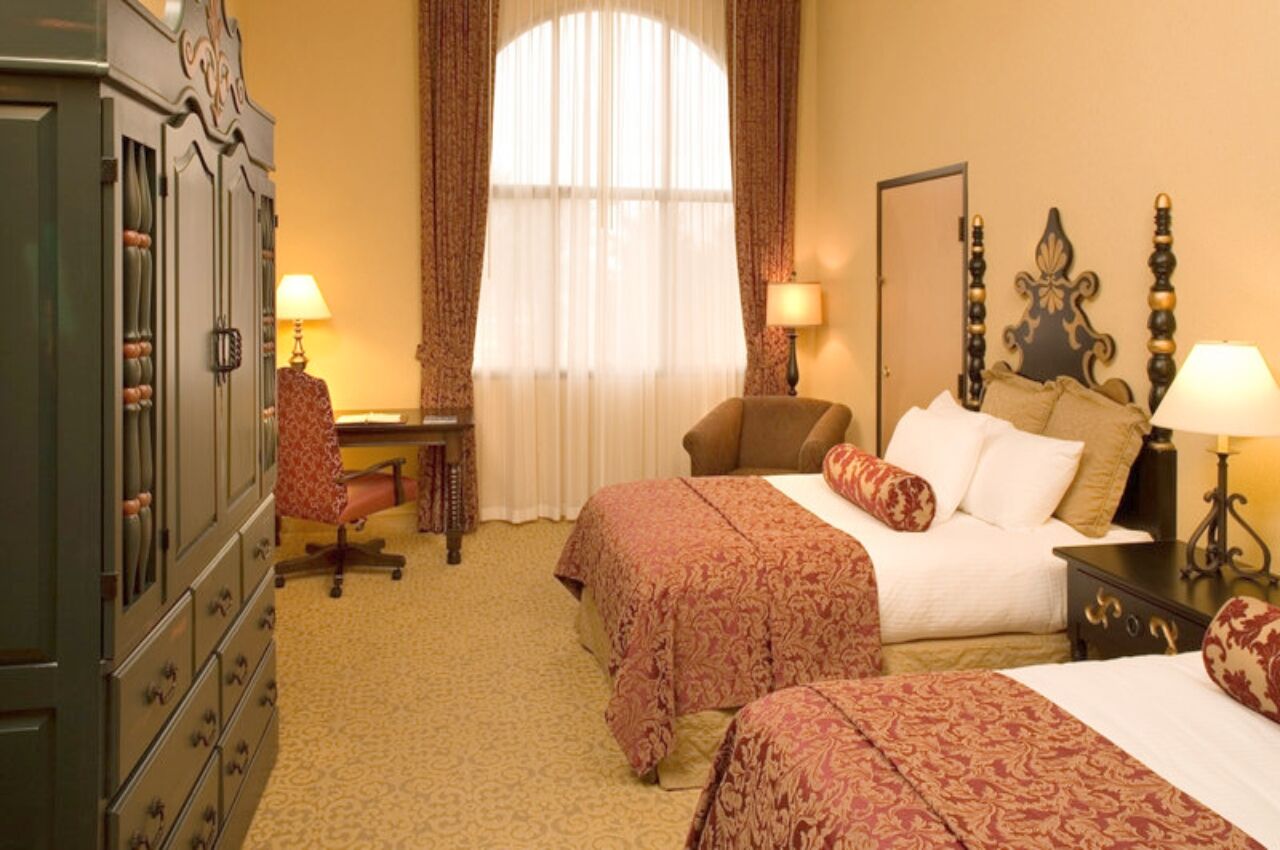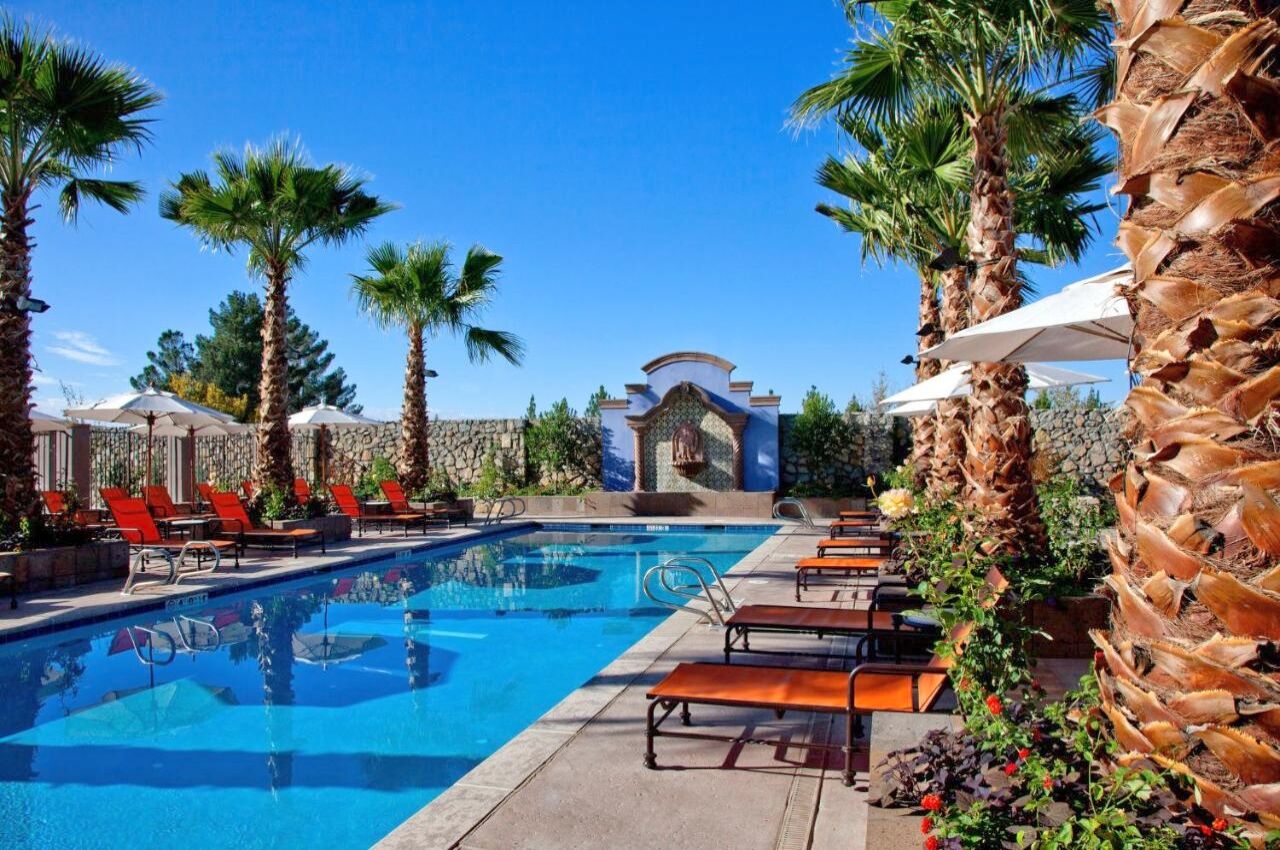 Hotel Encanto de Las Cruces is the best family lodging near White Sands National Park, and a glimpse at its pool is all you need to convince the kiddos to make the trip. The hotel has multiple rooms to choose from, including deluxe guest rooms, executive guest rooms, deluxe junior suites, terrace guest rooms, and presidential suites. The property is known for its full-service day spa (a nice treat after a day of exploring the park), and a renowned on-site restaurant that serves New Mexico cuisine. There's also a nightclub and lounge that serves creative cocktails, in case a bit of unwinding is in order.
Price: From $338 per night
Sunset retreat with massive backyard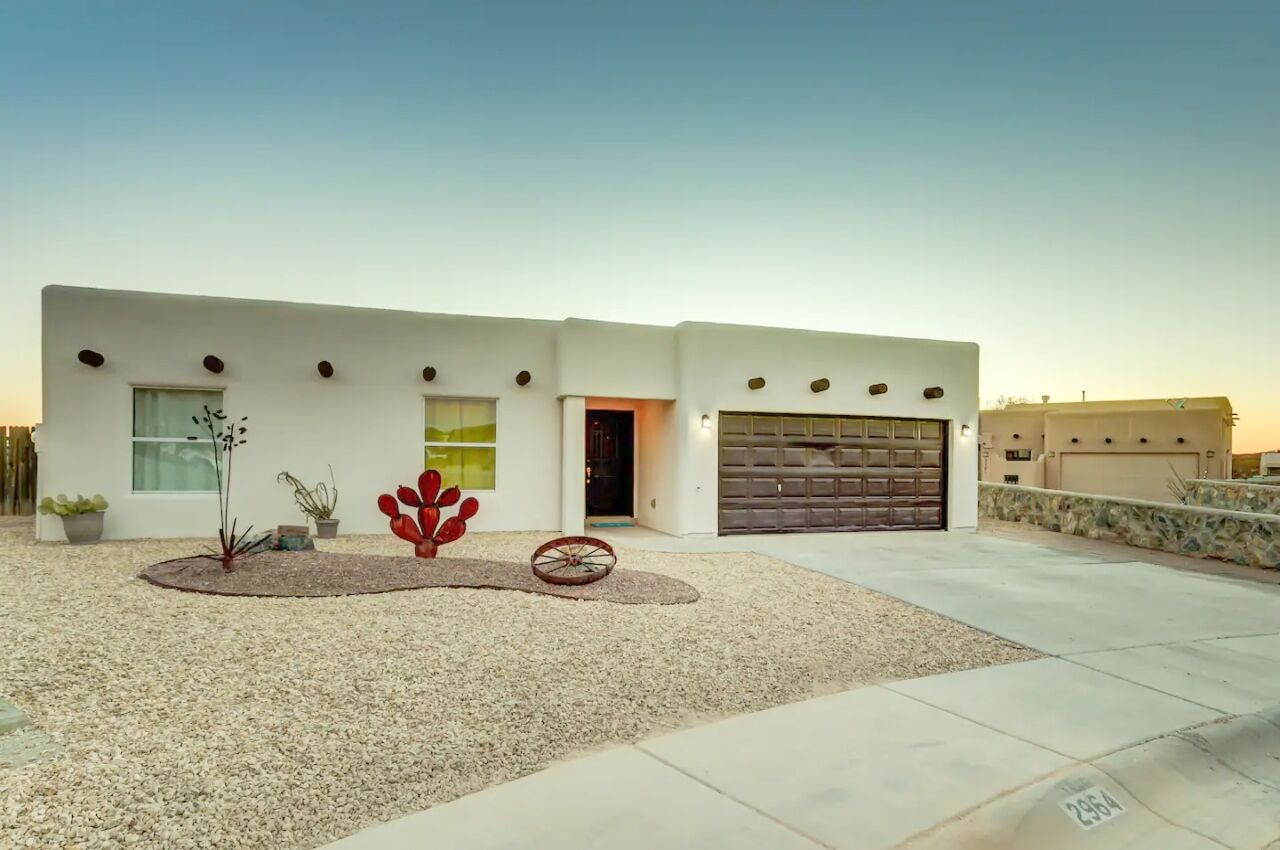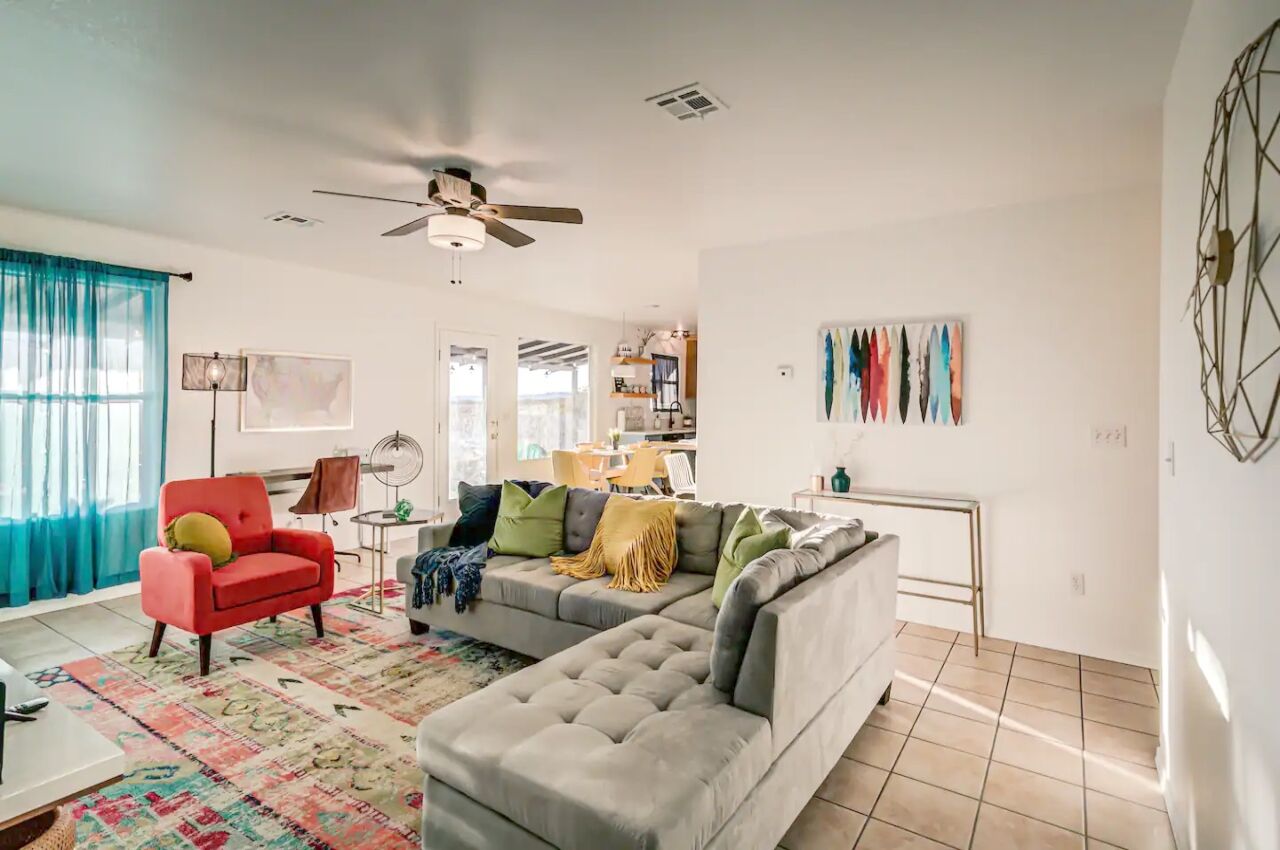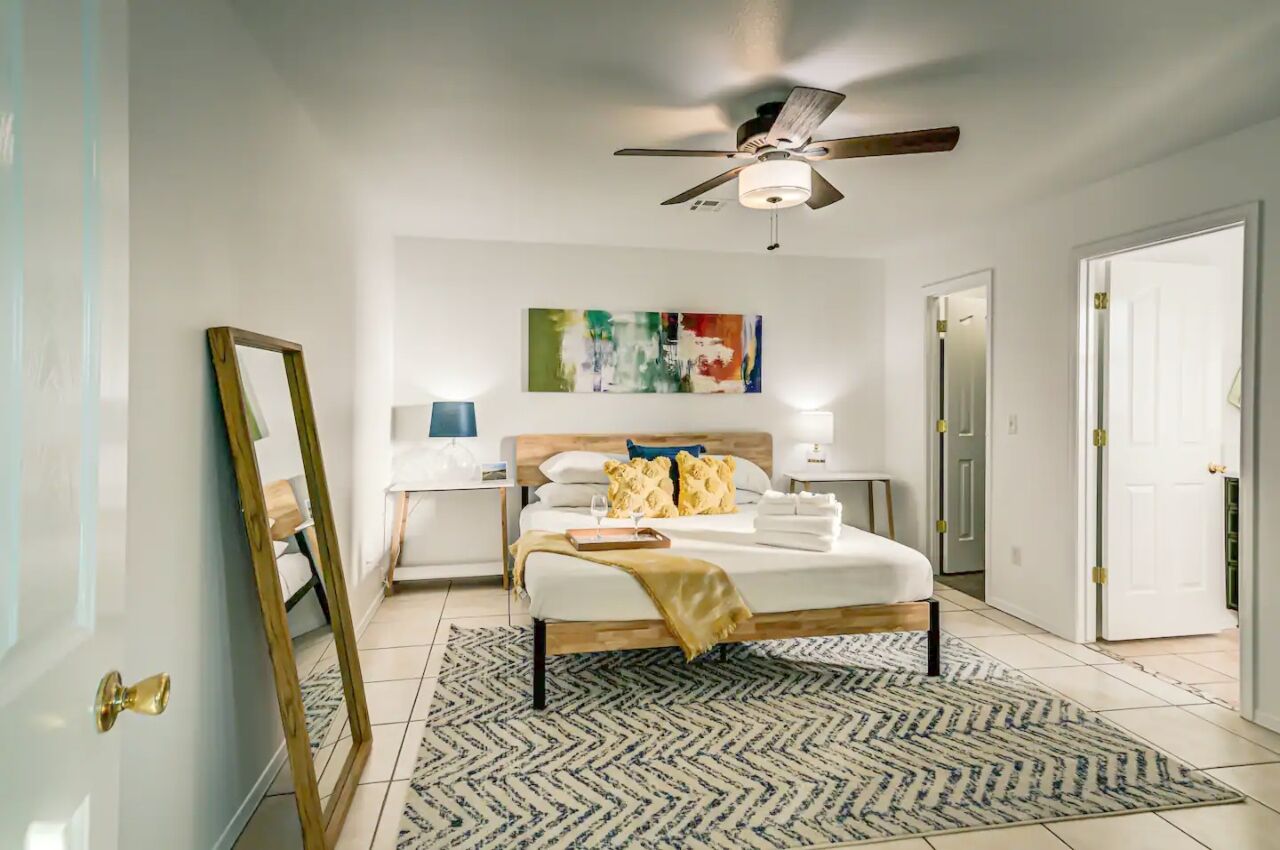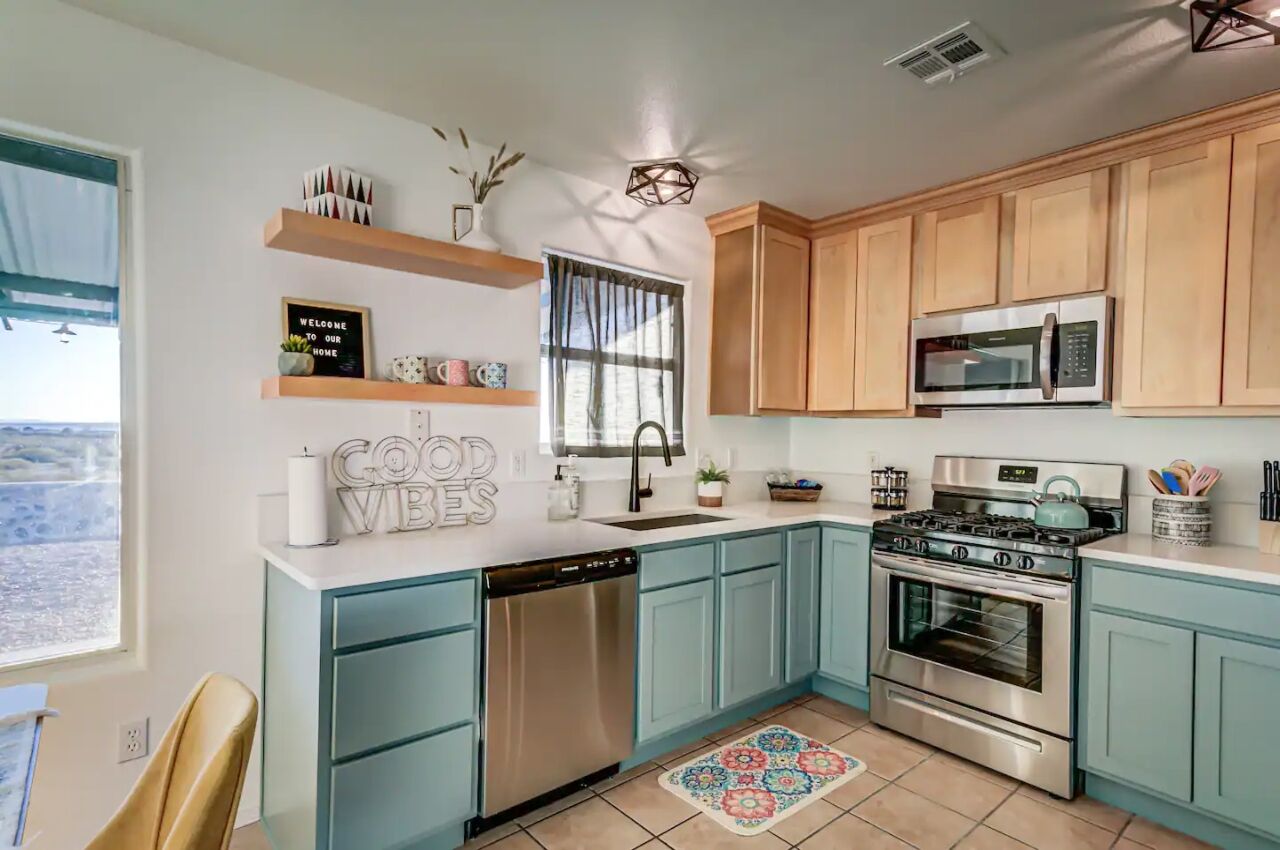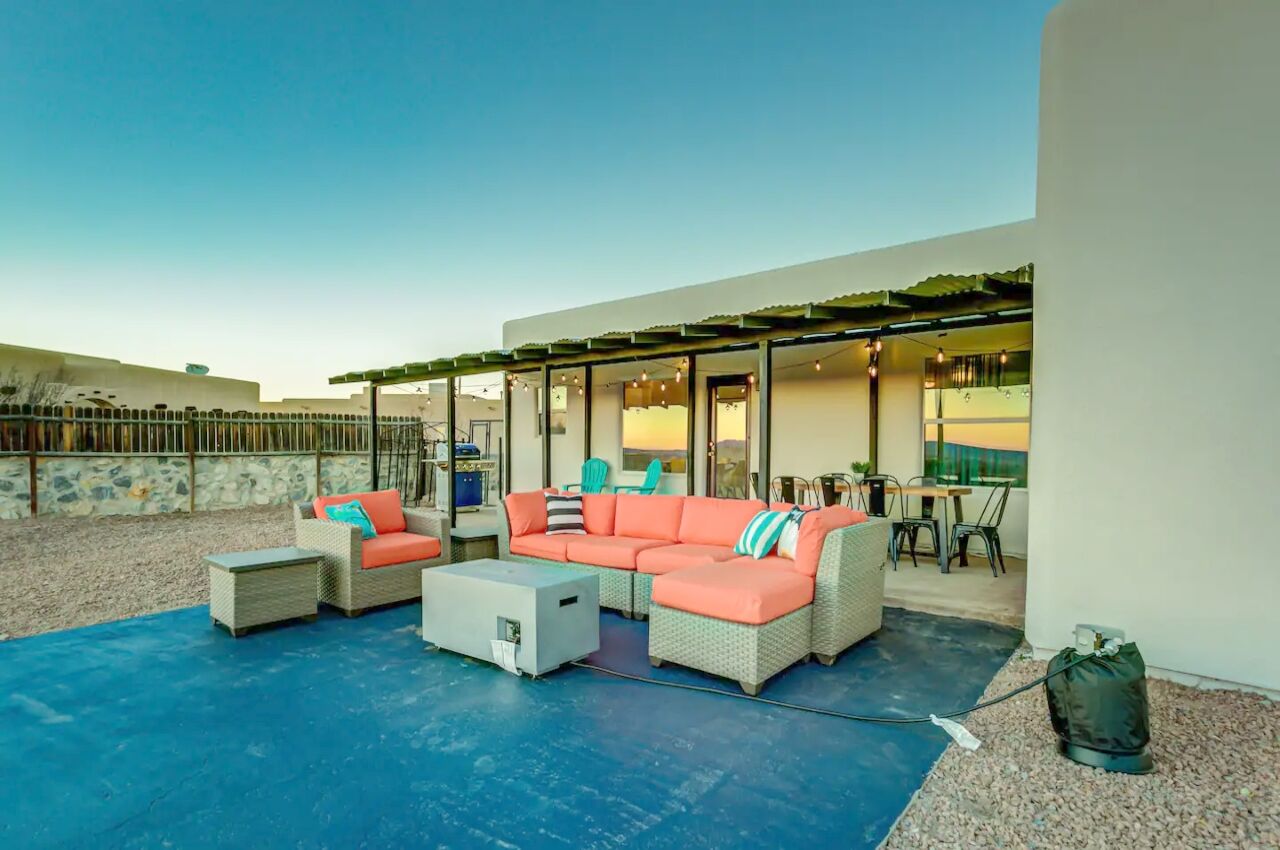 This colorful, newly renovated home features a spacious living room and kitchen with all new appliances, cabinets, and interior. The house has a freshly renovated big backyard and new furniture and equipment for BBQ. Relax and replenish at this cozy colorful home and watch the sunrise and sunset from the backyard.
Nine guests, four bedrooms
Price: $184 per night
Drury Inn & Suites Las Cruces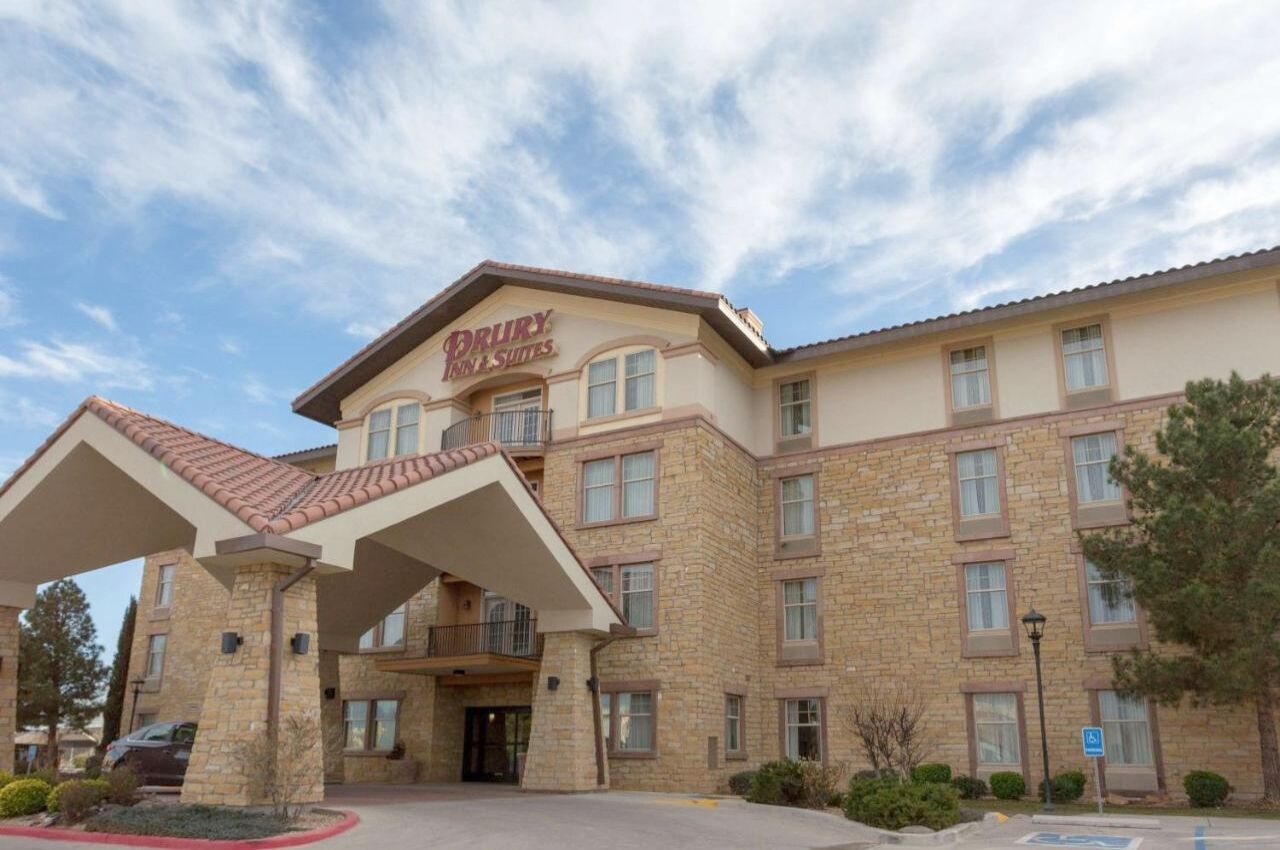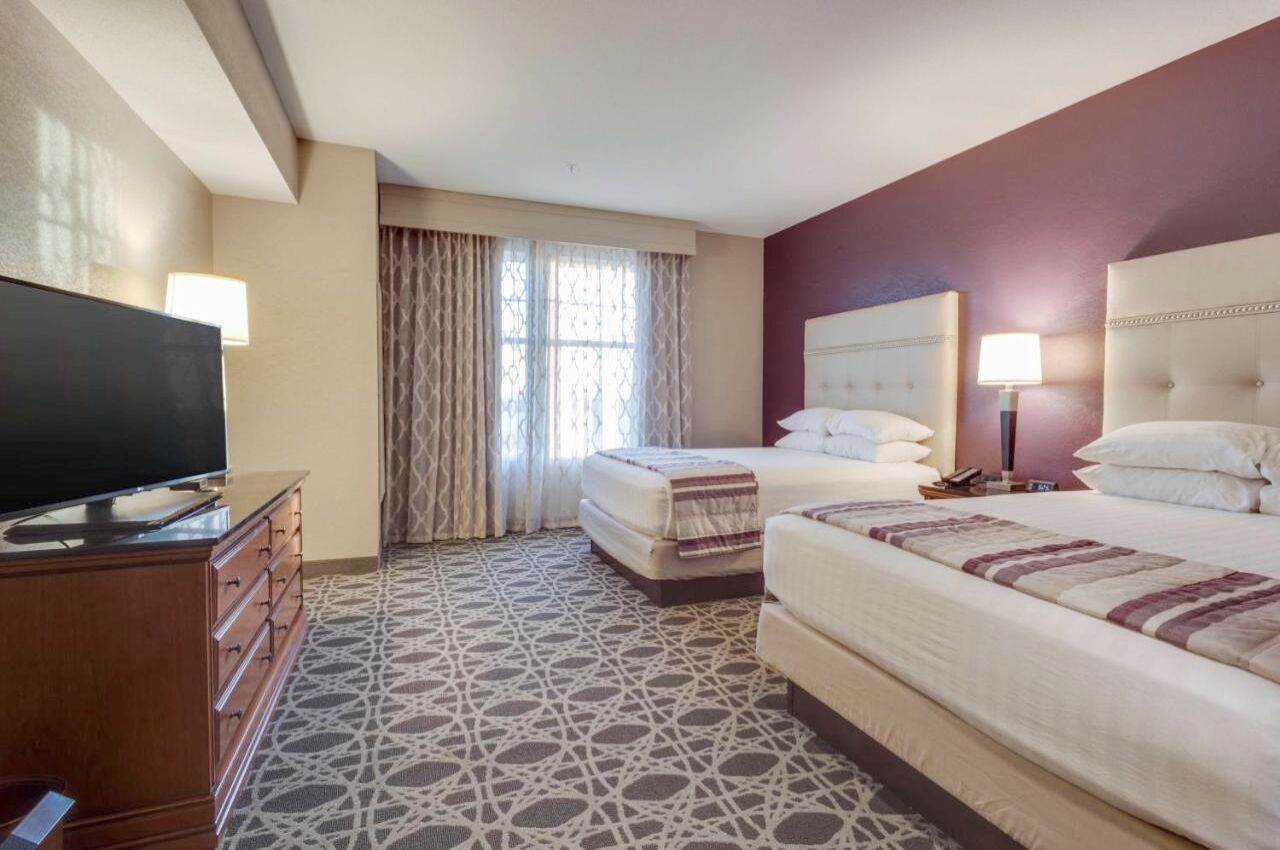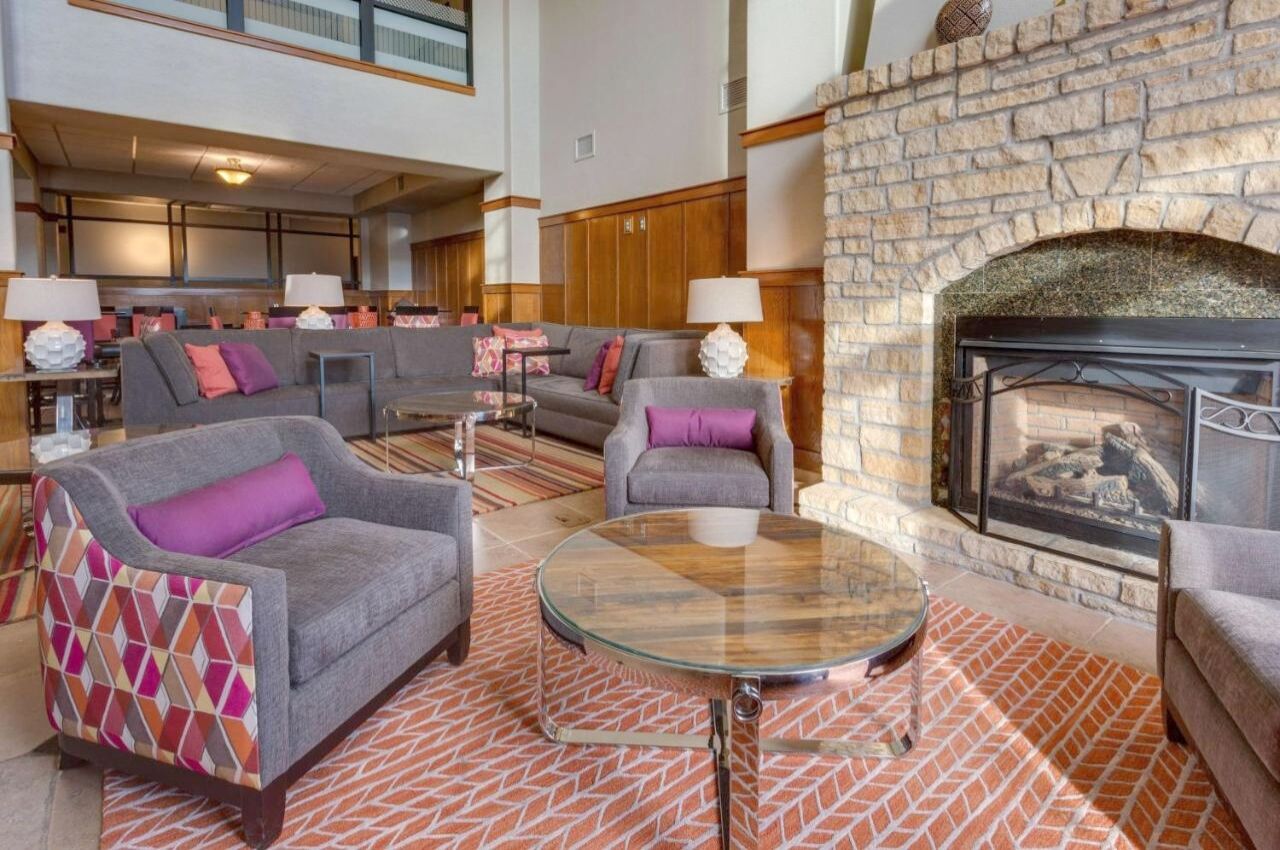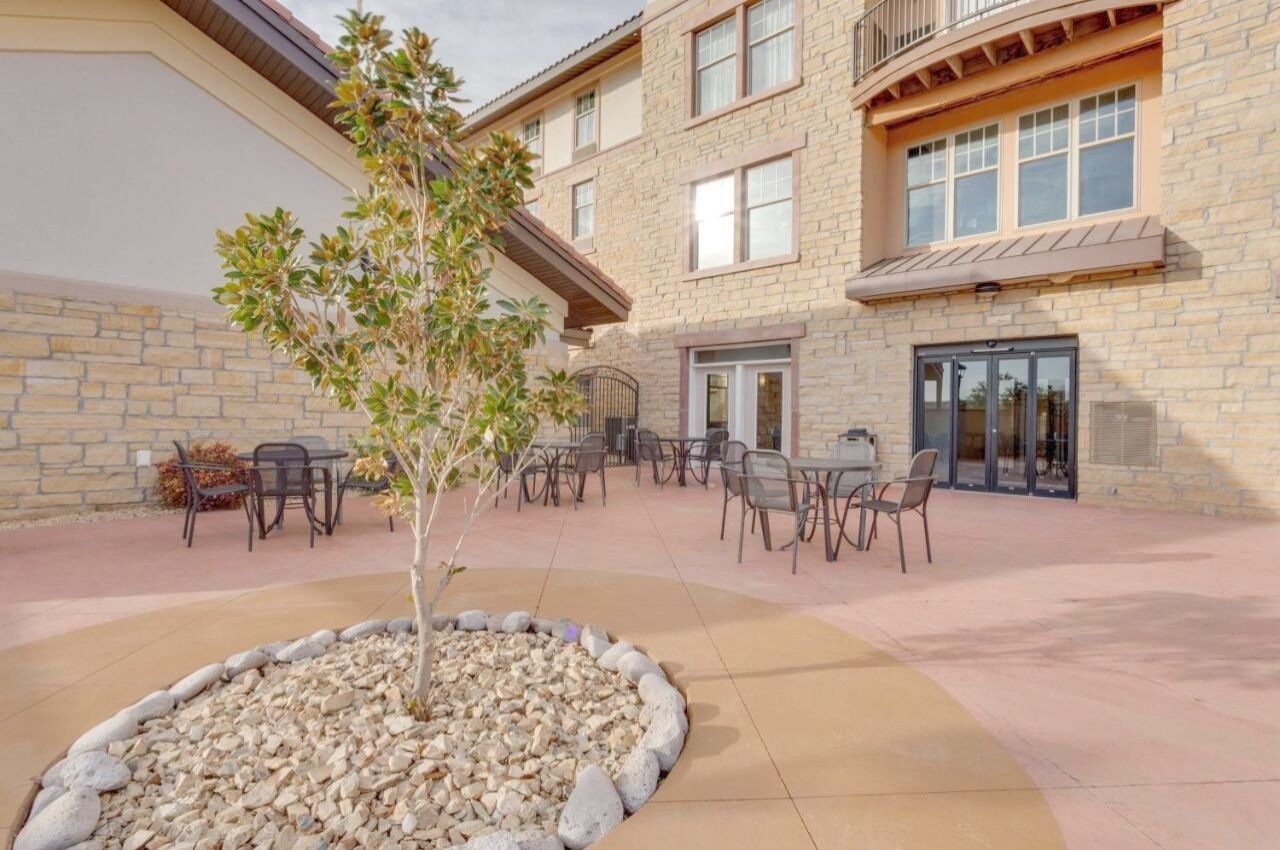 This Las Cruces hotel offers king deluxe rooms, deluxe queen rooms, and a deluxe room suite. The hotel has an indoor pool and hot tub and offers a complimentary breakfast. Drury Inn is 11 miles from Las Cruces International Airport, a short distance from New Mexico University and Historic Old Mesilla, and 60 miles from White Sands National Park.
Price: From $285 per night
Modern industrial farmhouse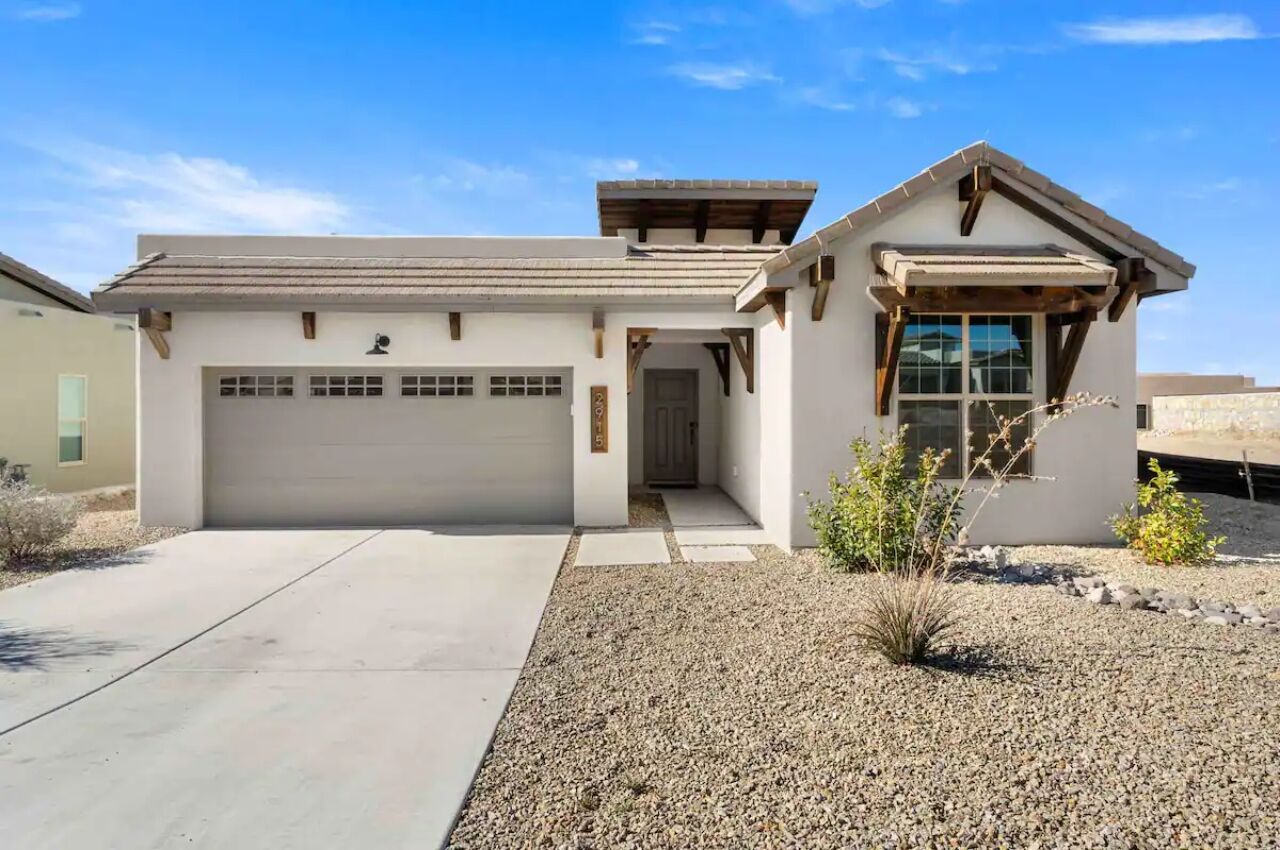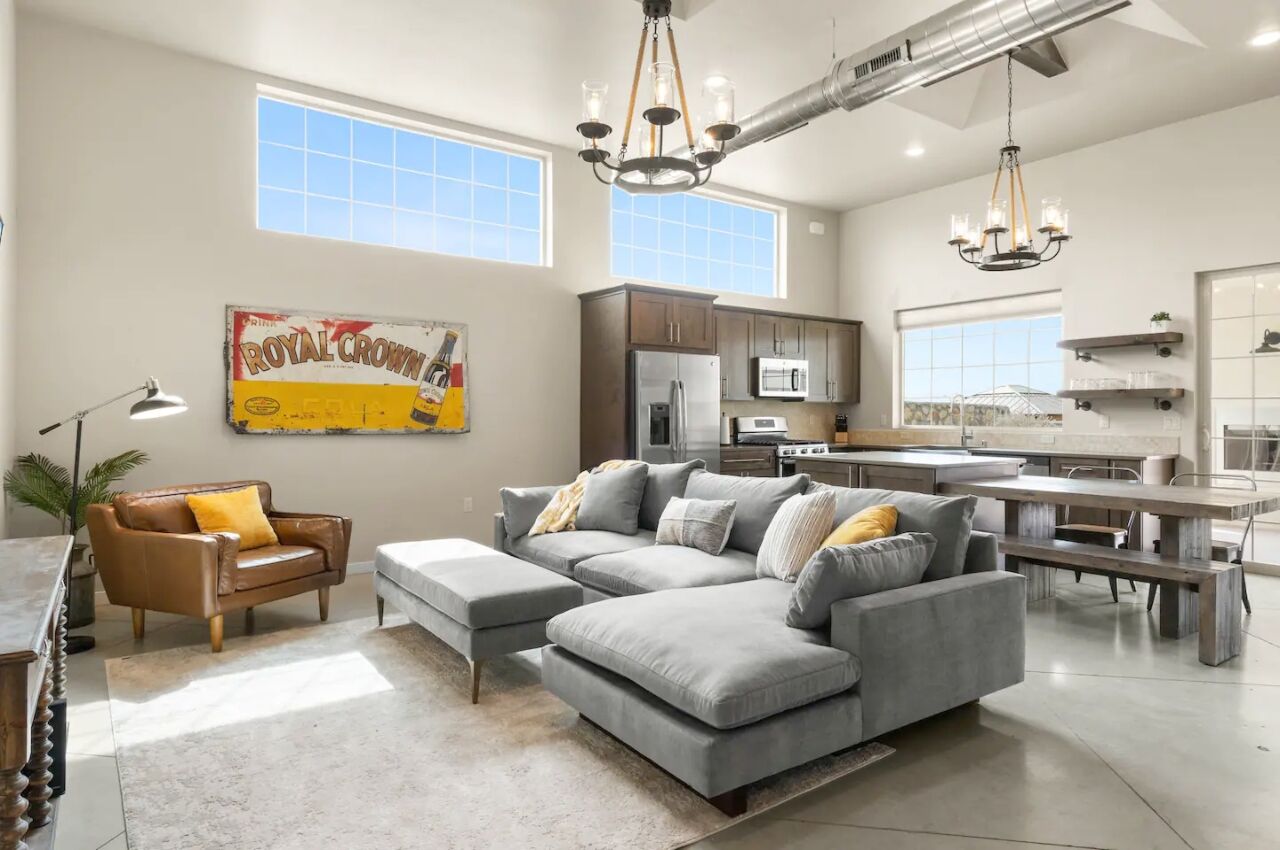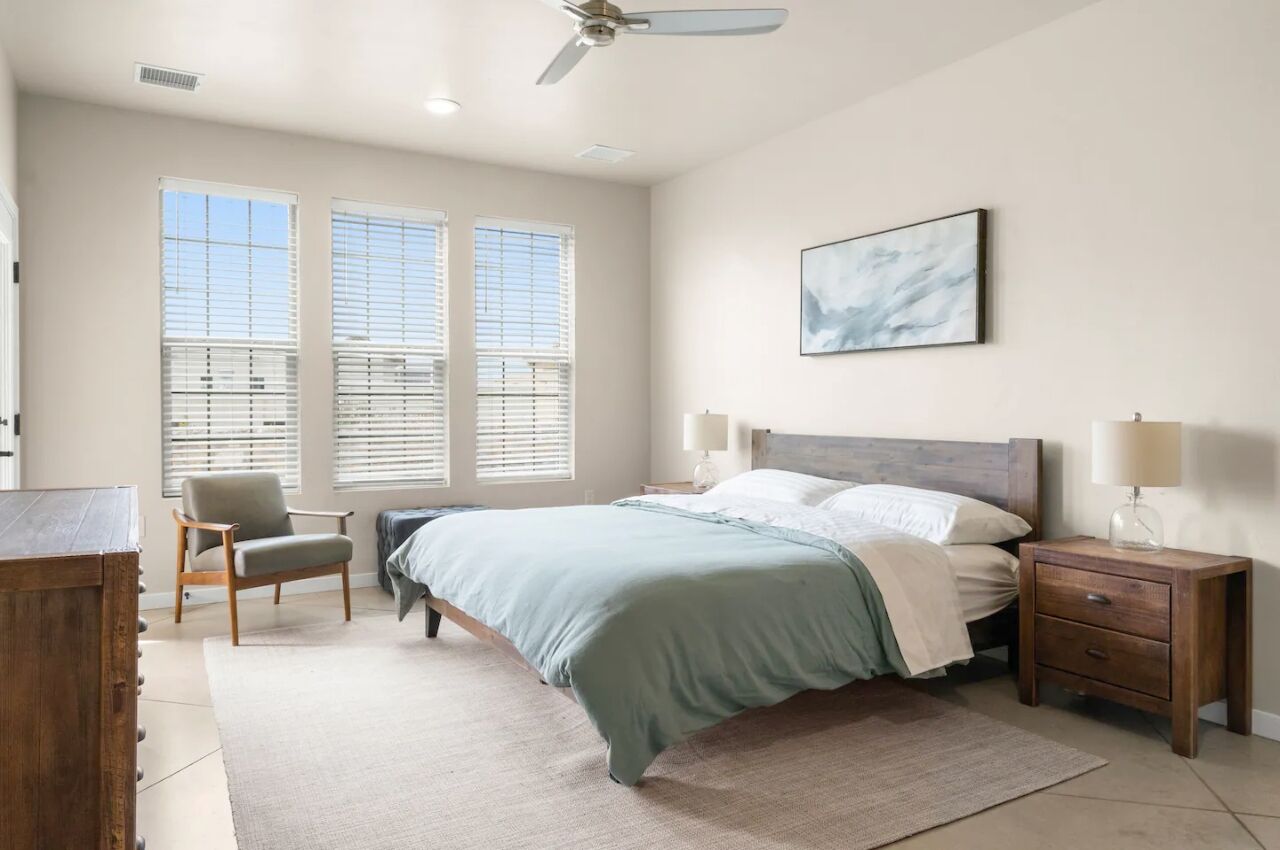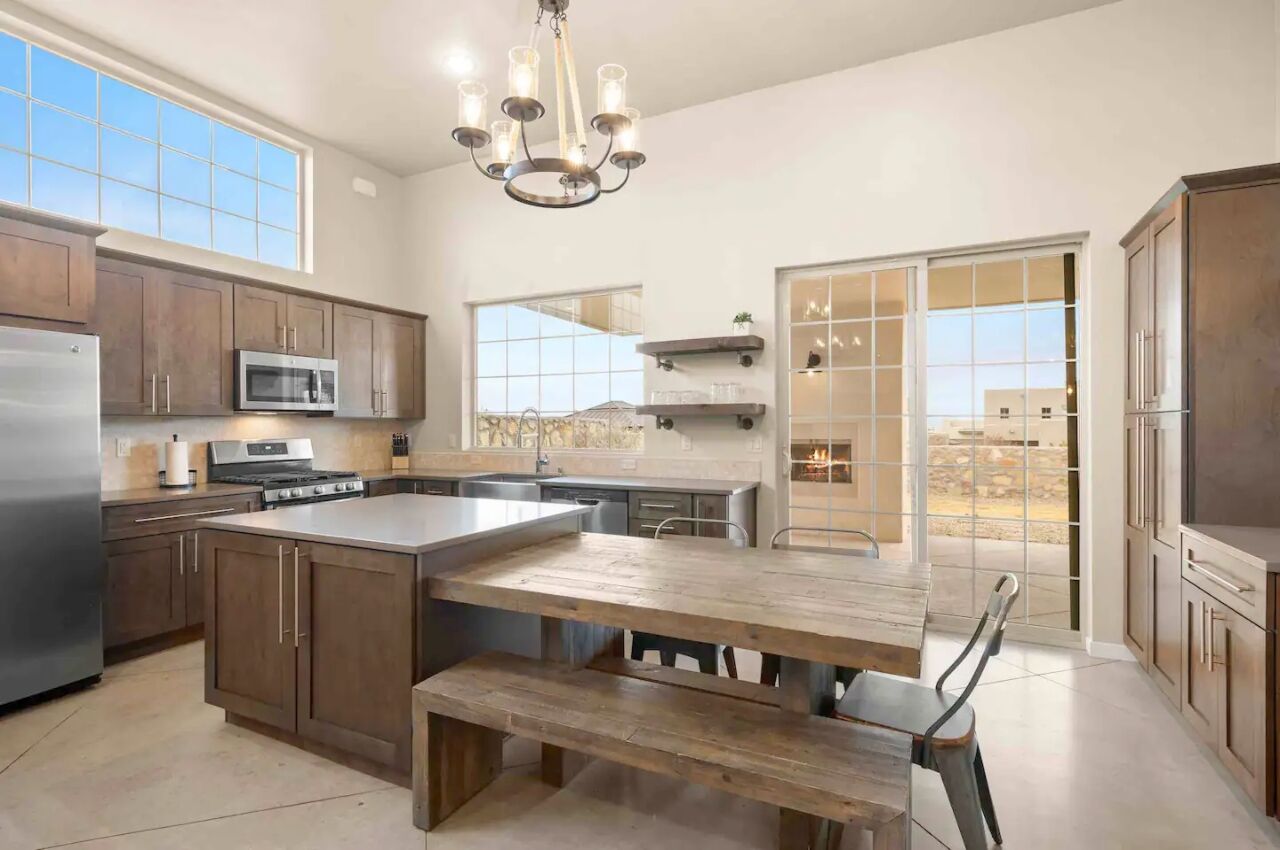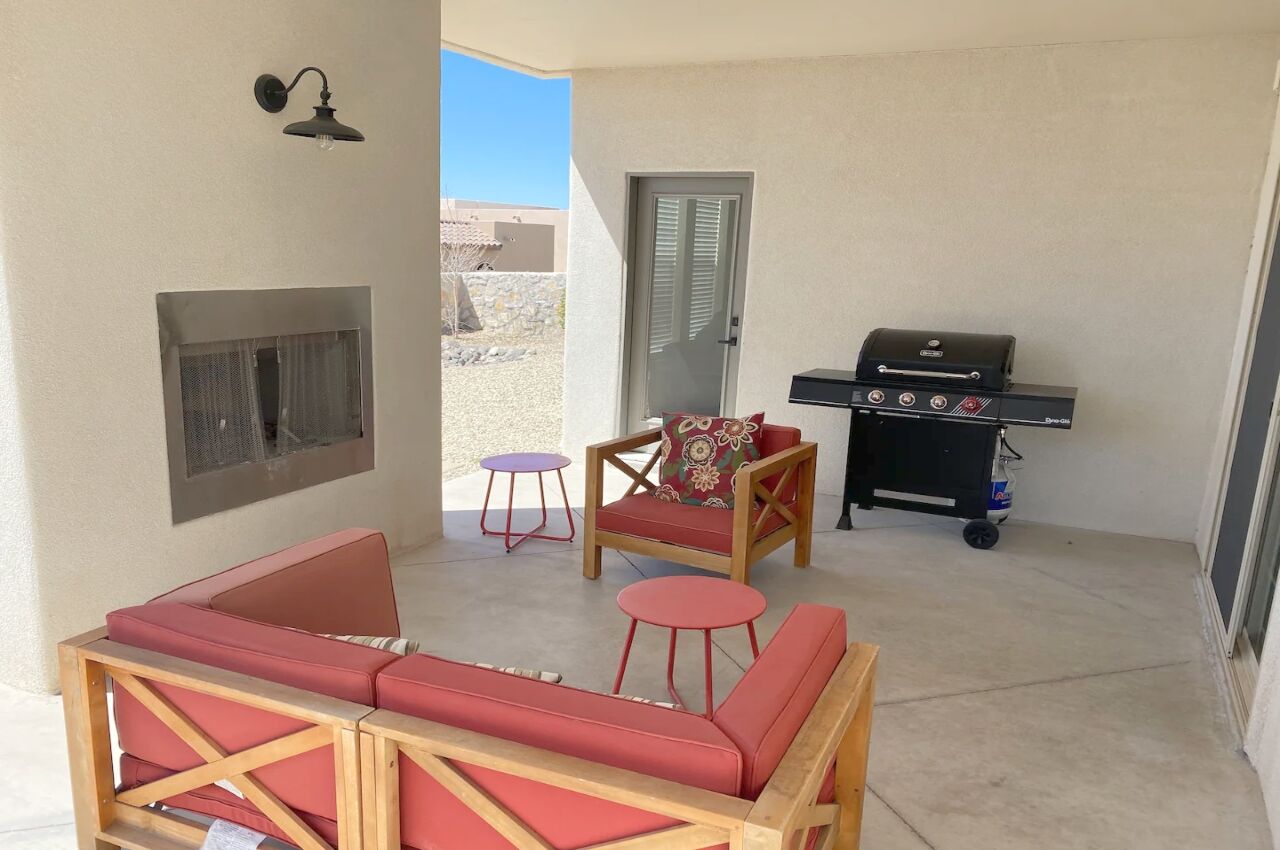 Make this industrial farmhouse your home base for your New Mexico vacation. This home has an open concept floor plan with an oversized sectional in the living room and a fully stocked kitchen. The main bedroom features a king-sized bed and access to the back patio. There is a fireplace and BBQ grill.
Six guests, three bedrooms
Price: $150 per night
Ramada by Wyndham Las Cruces Hotel & Conference Center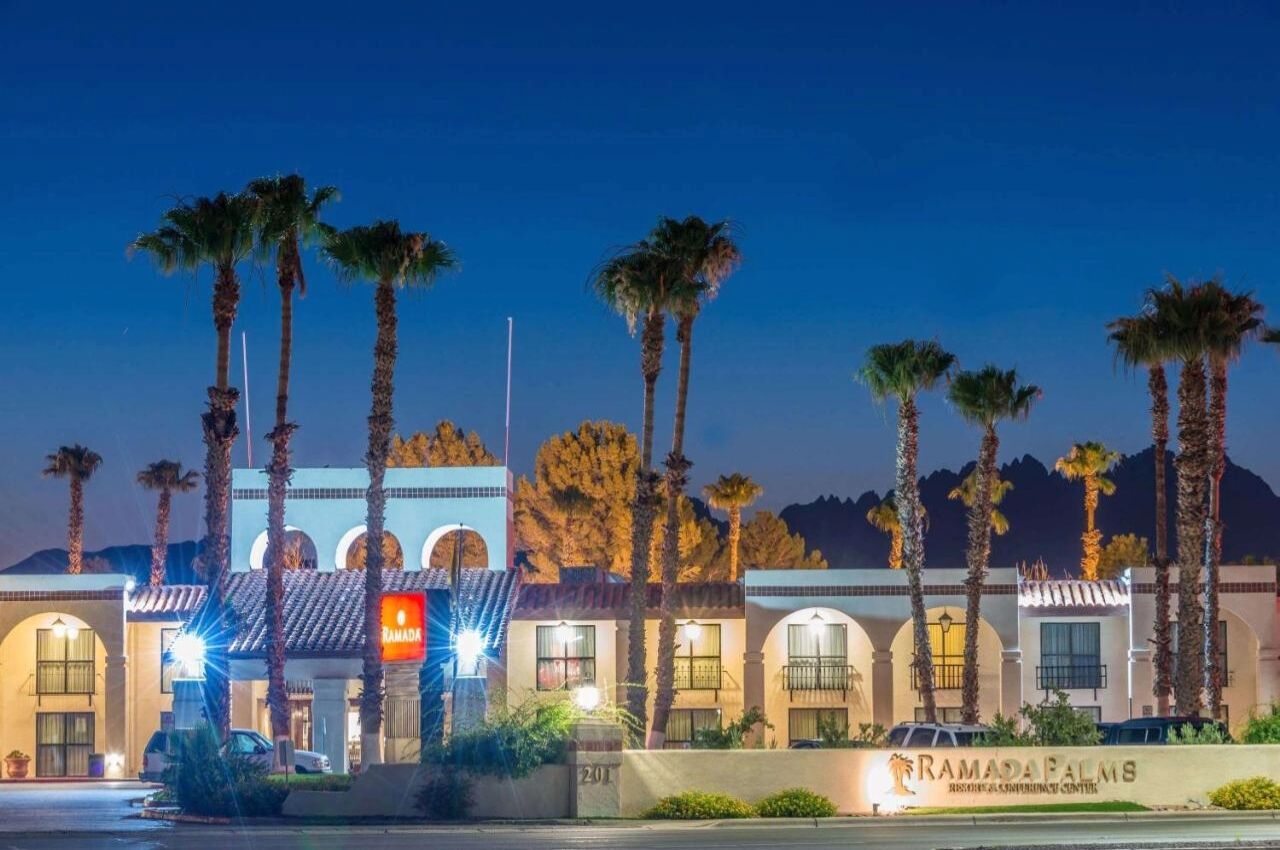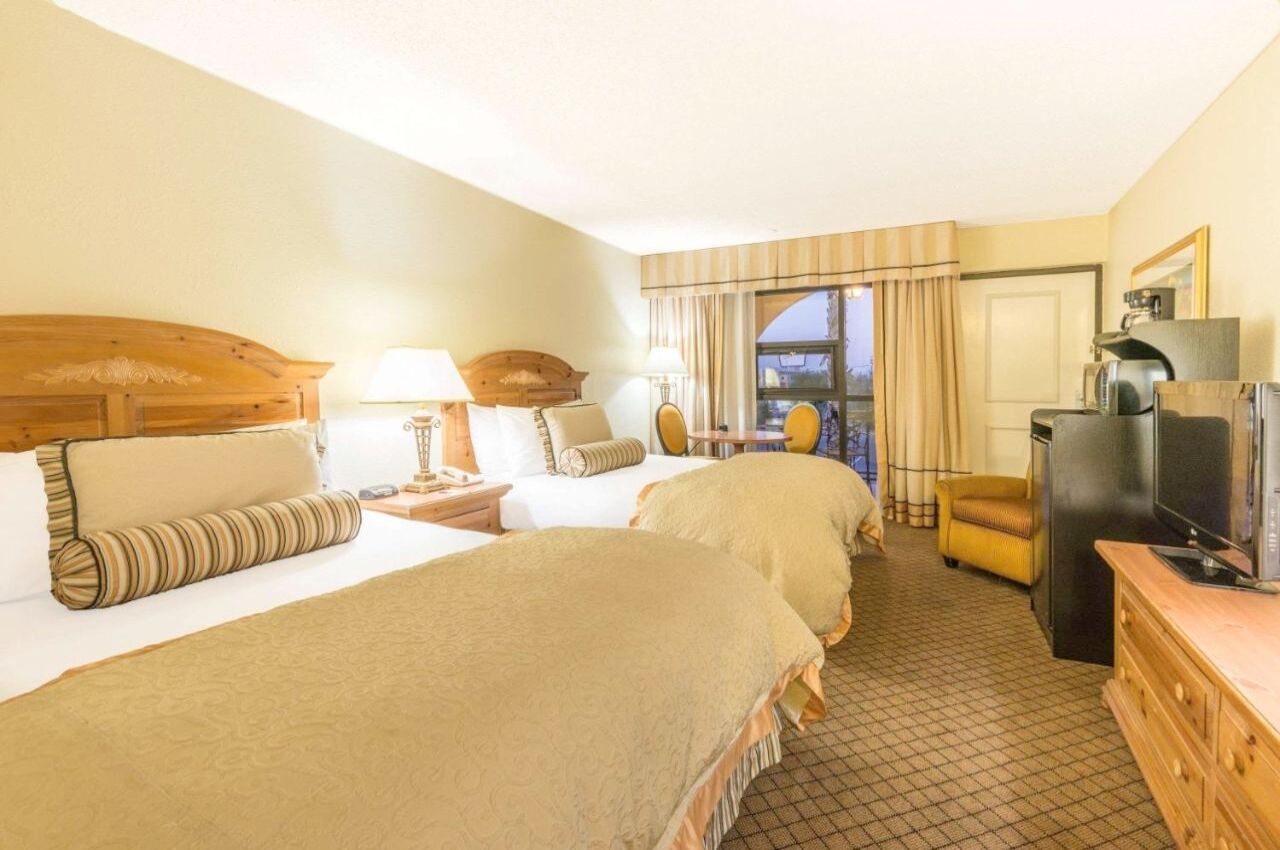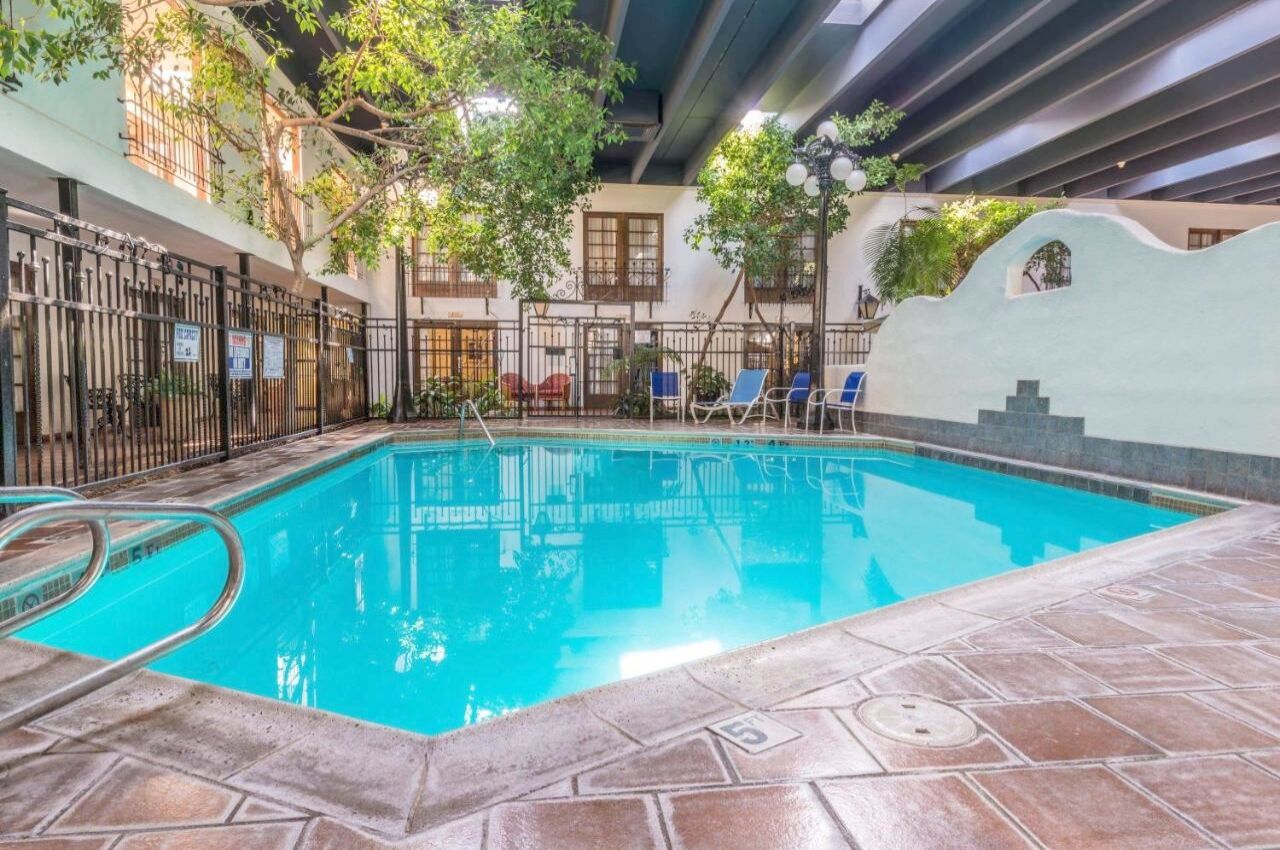 The Ramada is one of the best hotels near White sands National Park, located near popular attractions and outdoor activities. The hotel is conveniently located in the heart of the city near New Mexico State University. This Spanish hotel offers rooms from king bed deluxe suites to queen studios, and all rooms come with a microwave and small fridge. There is a cigar shop, art shop, and salon located on-site and a Mexican cuisine restaurant and evening lounge called Sabor Restaurant.
Price: From $198 per night
Ruidoso lodging near White Sands National Park
MCM Elegante Lodge & Resorts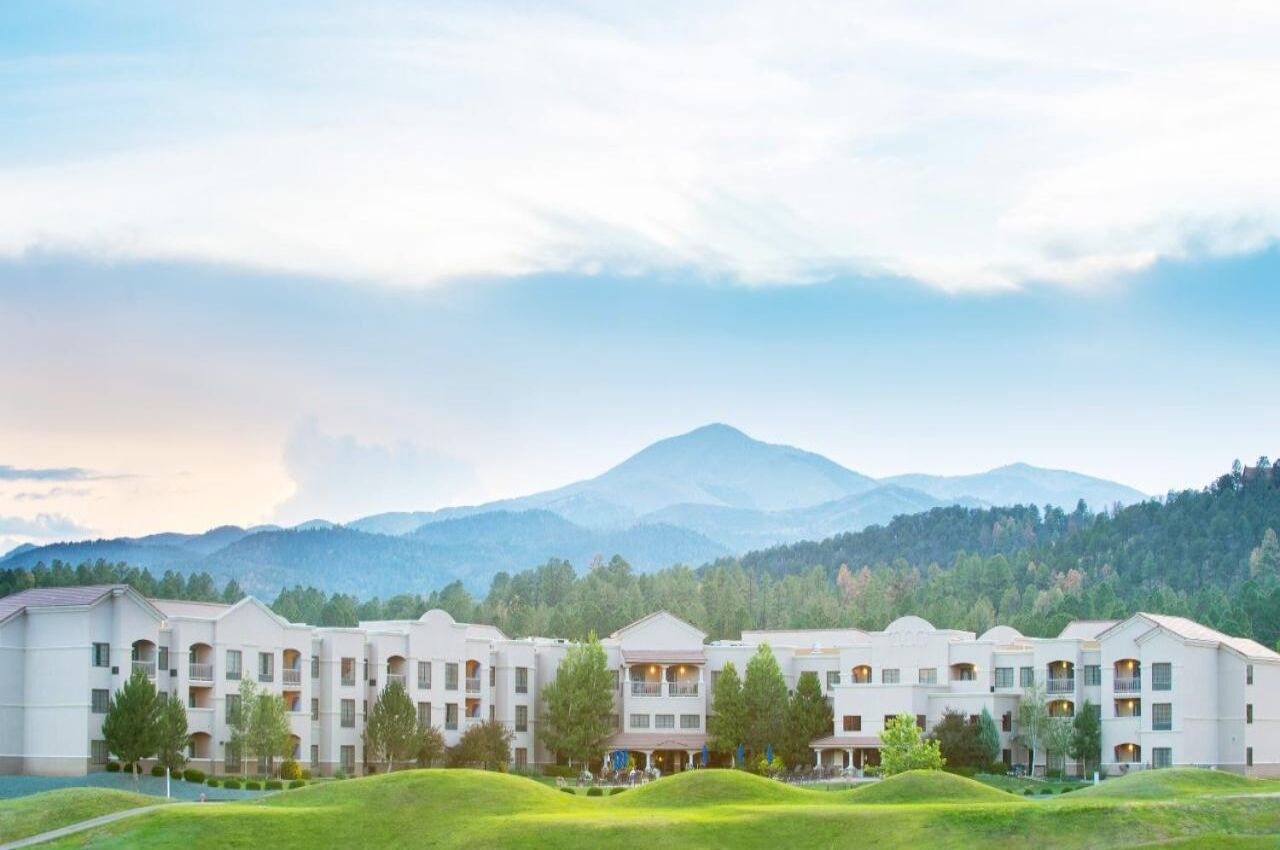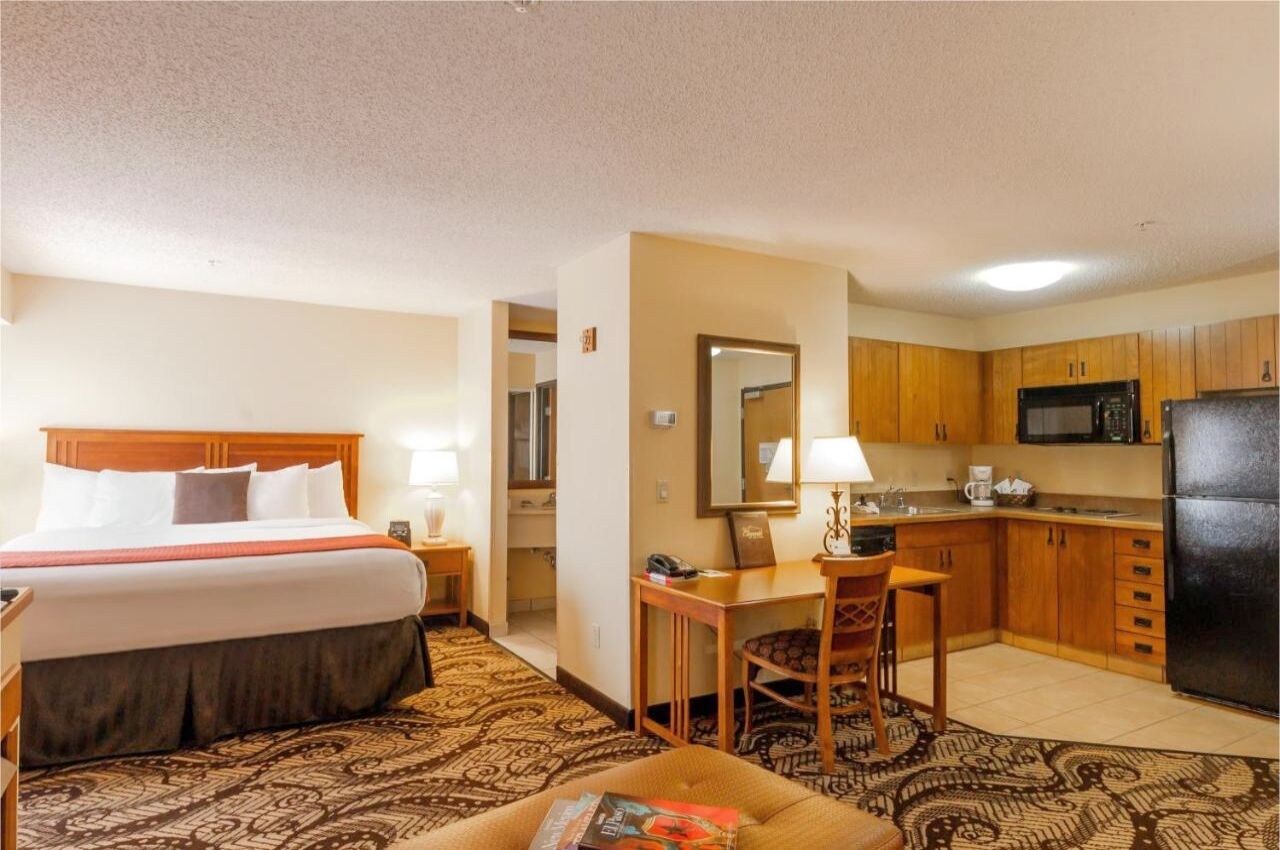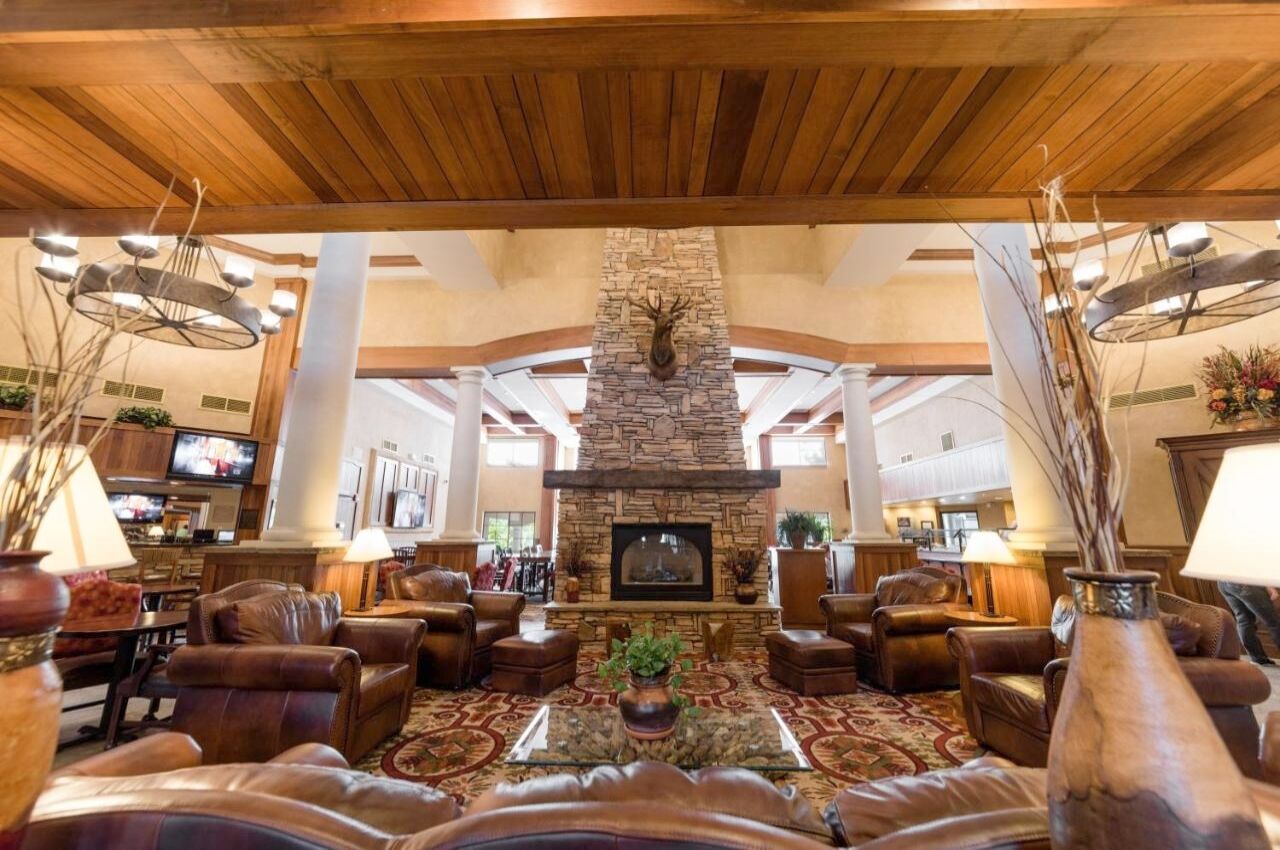 Looking for hotels near White Sands National Park with an on-site golf course? Well, MCM Elegant Lodge & Resorts is the place for you. This retreat has everything you need to keep you entertained with a lobby bar, spa, pool, on-site golf course, walking, and cycling track, two outdoor fireplaces, a central fire pit, and more. The lodge is 20 minutes from Ruidoso Downs Race Track and 60 miles from White Sands National Park.
Price: From $298 per night
Cozy cabin in the trees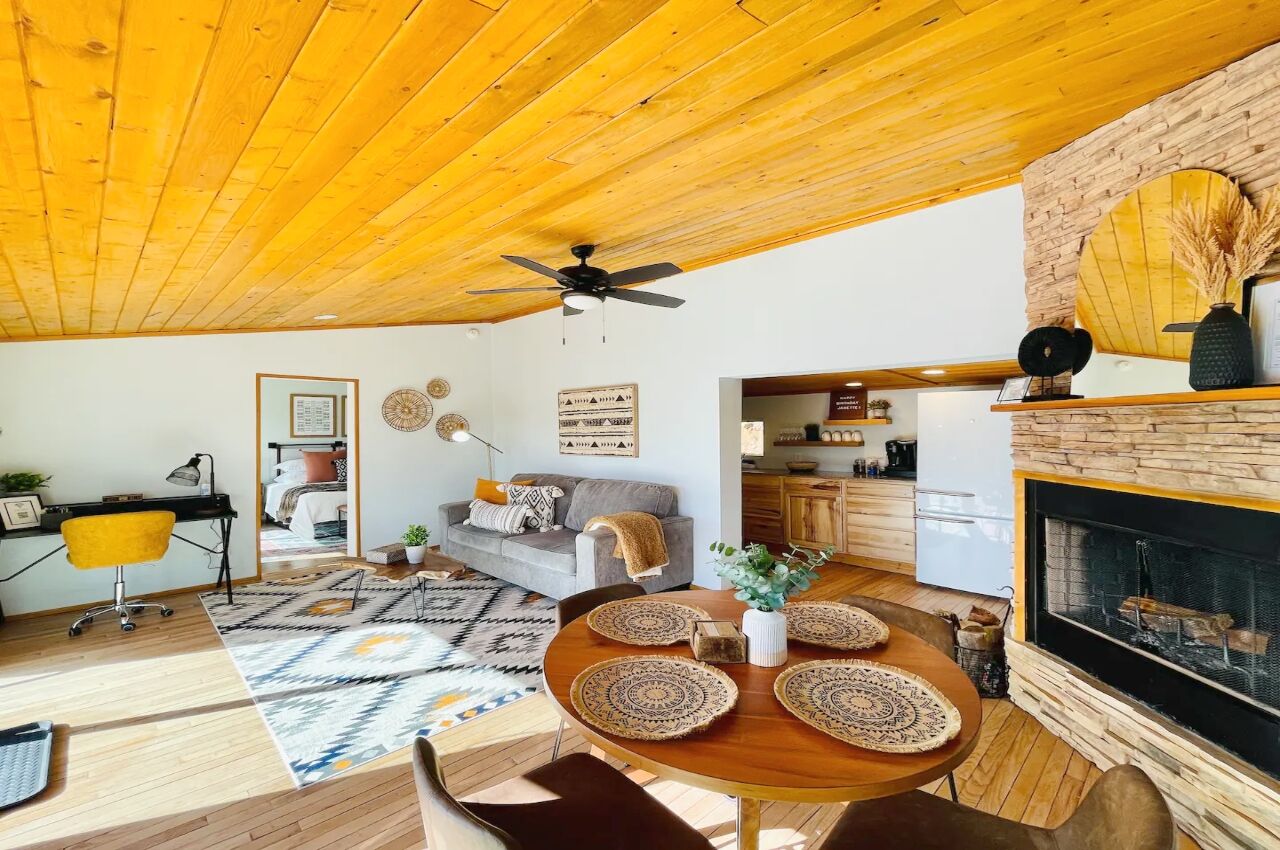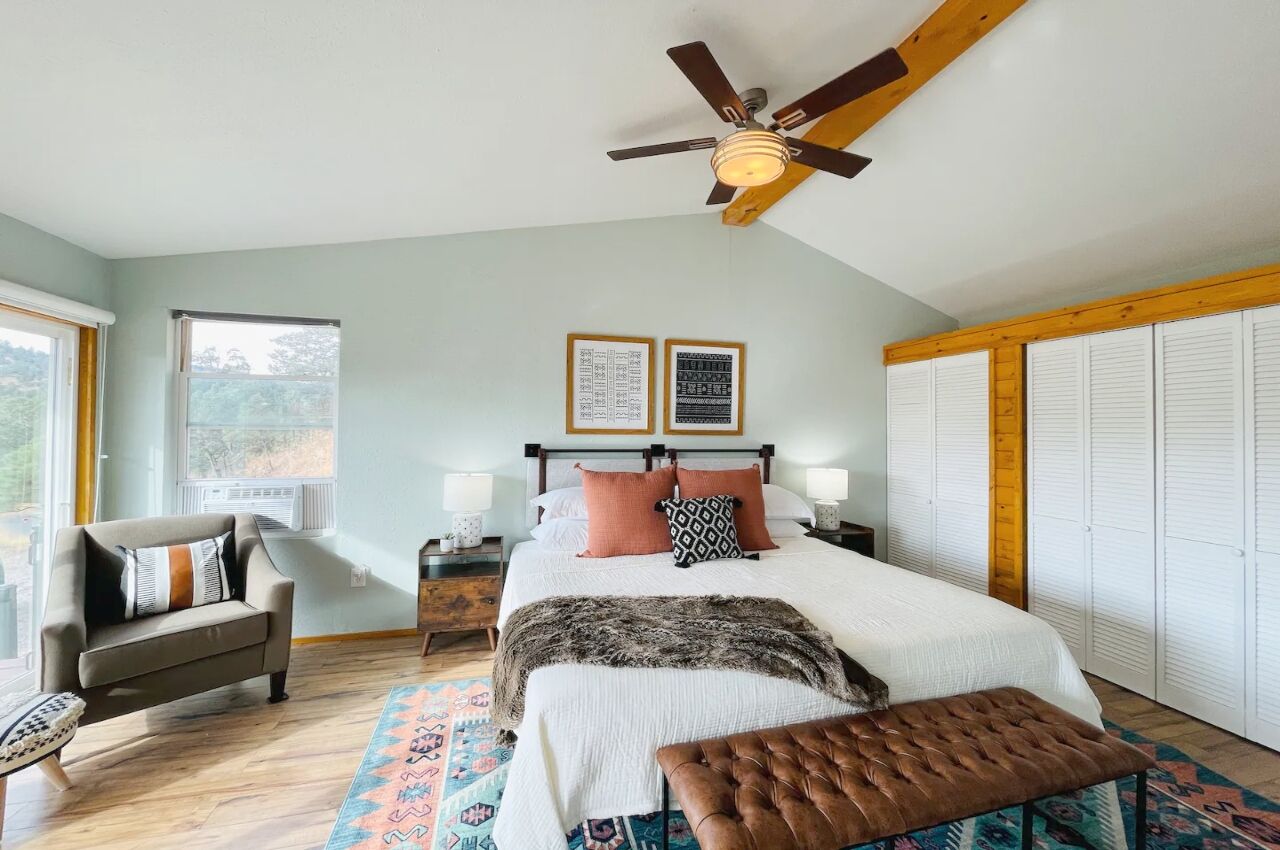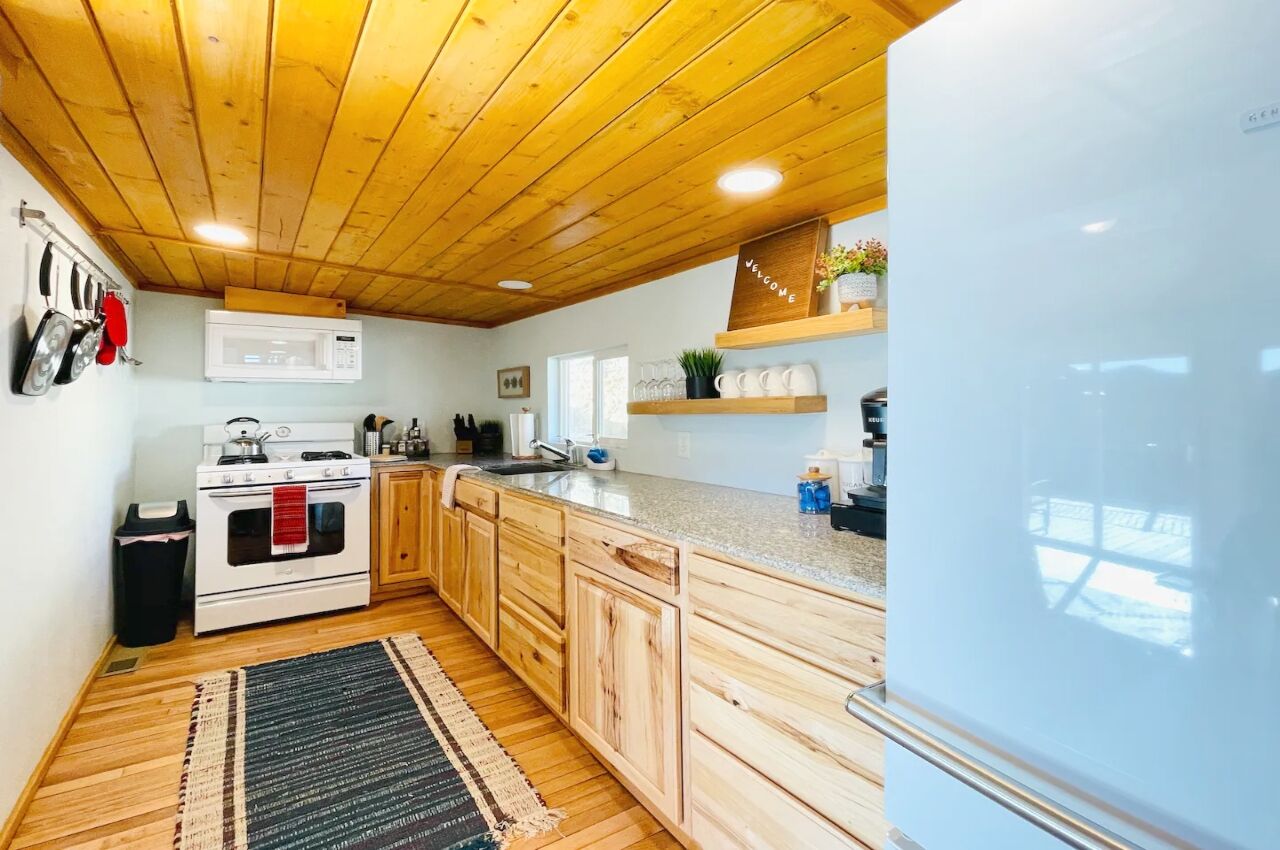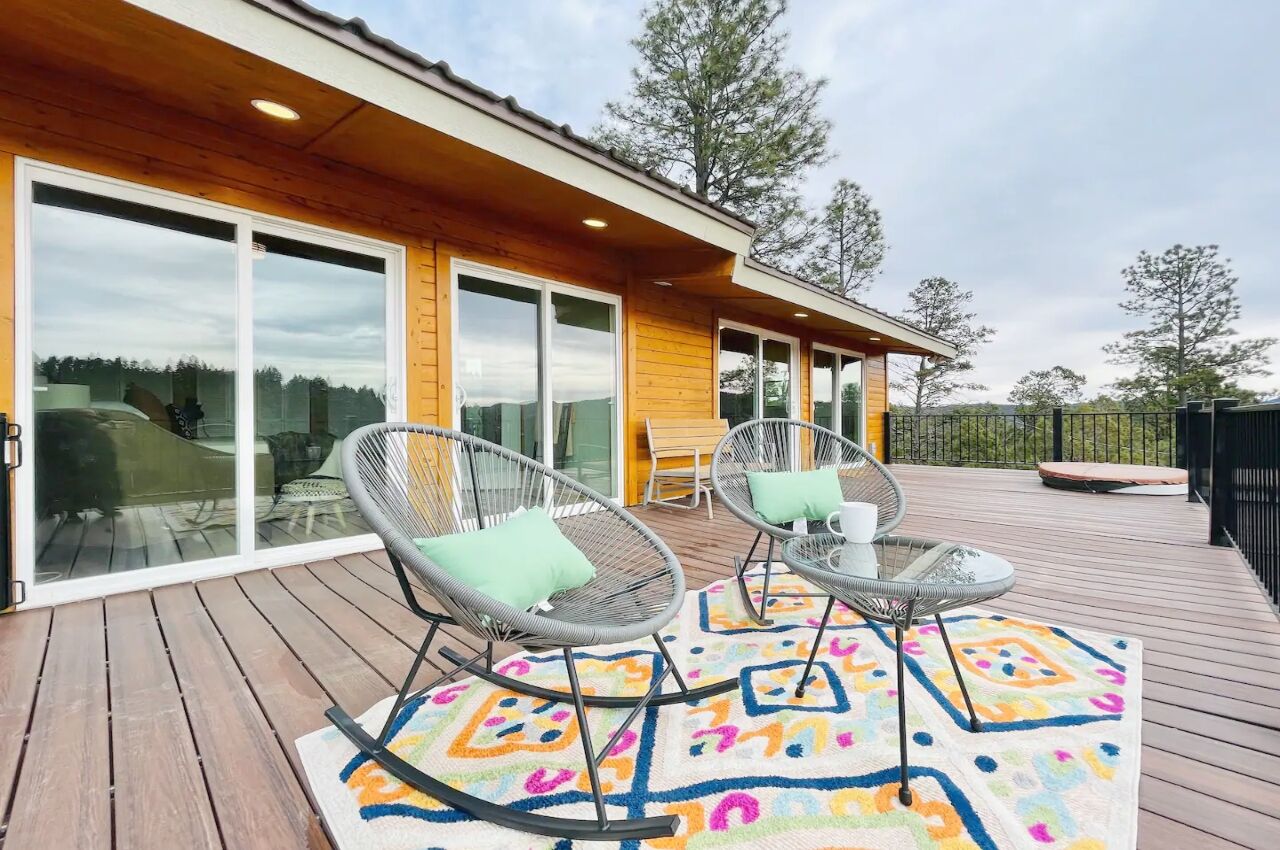 Get comfortable in this cozy cabin that sits among the tall pine trees. This cabin features a living room with a pull-out sofa, fireplace, and desk space, and there is a full kitchen with a mini coffee bar. The outdoor area features seating and a two-person hot tub with stunning views of the mountains. The cabin is a 10-minute walk to Midtown and the village center for shopping and restaurants.
Four guests, one bedroom
Price: $164 per night
Hotel Ruidoso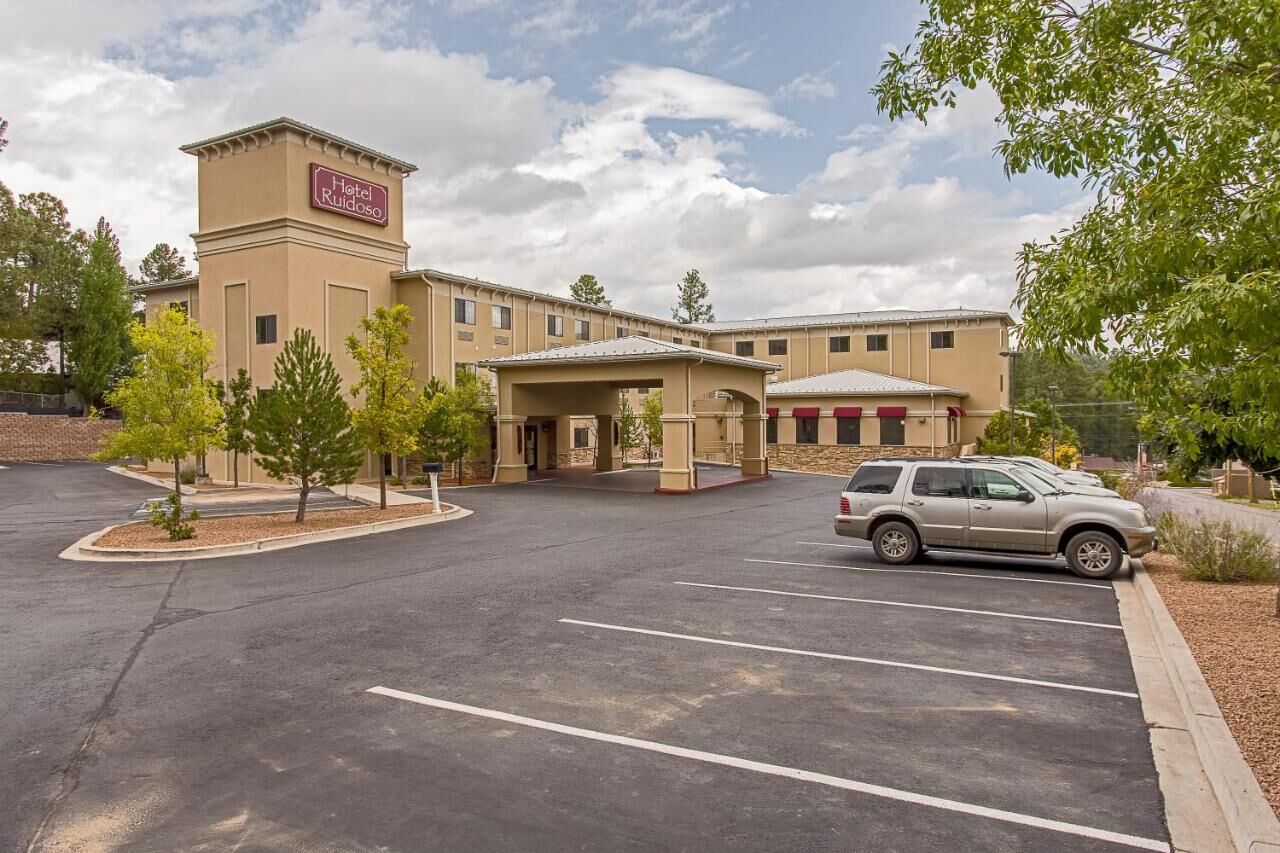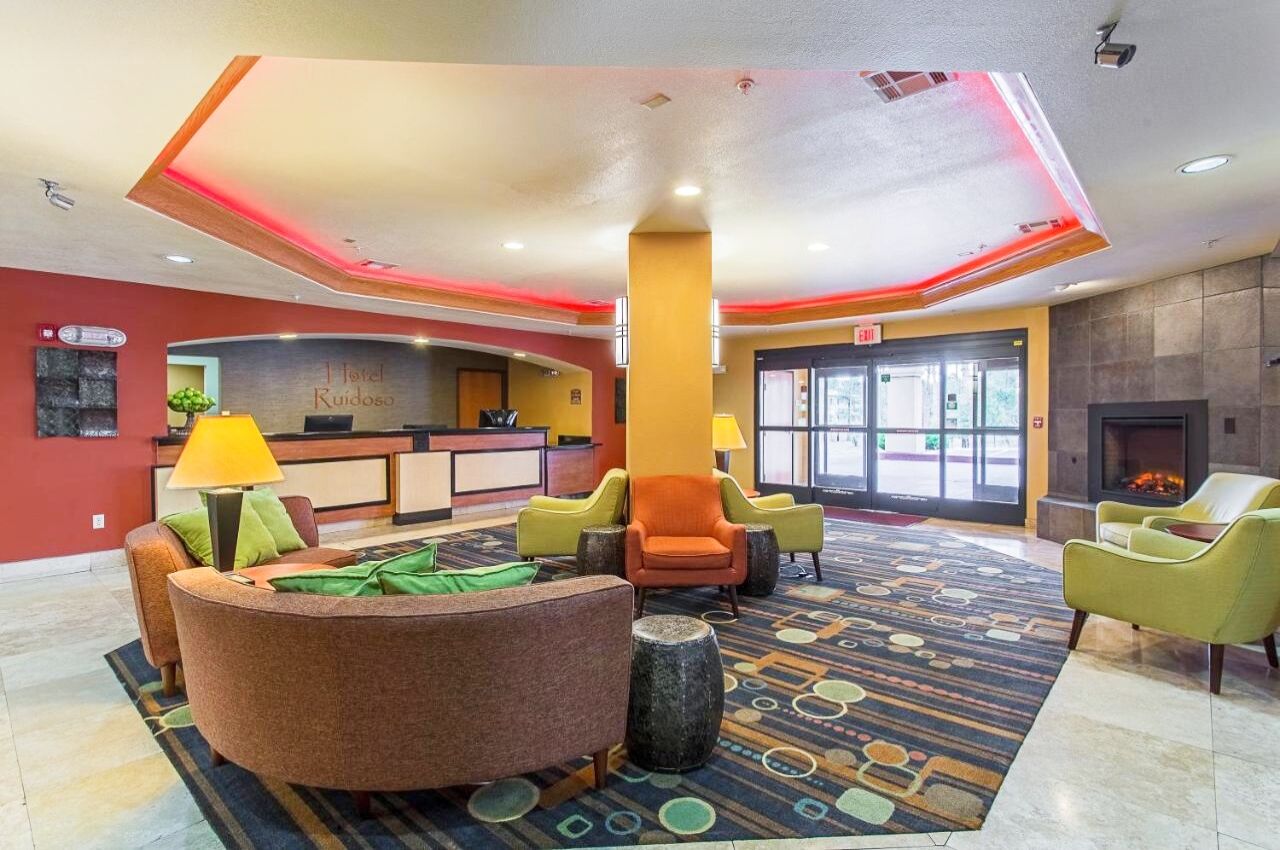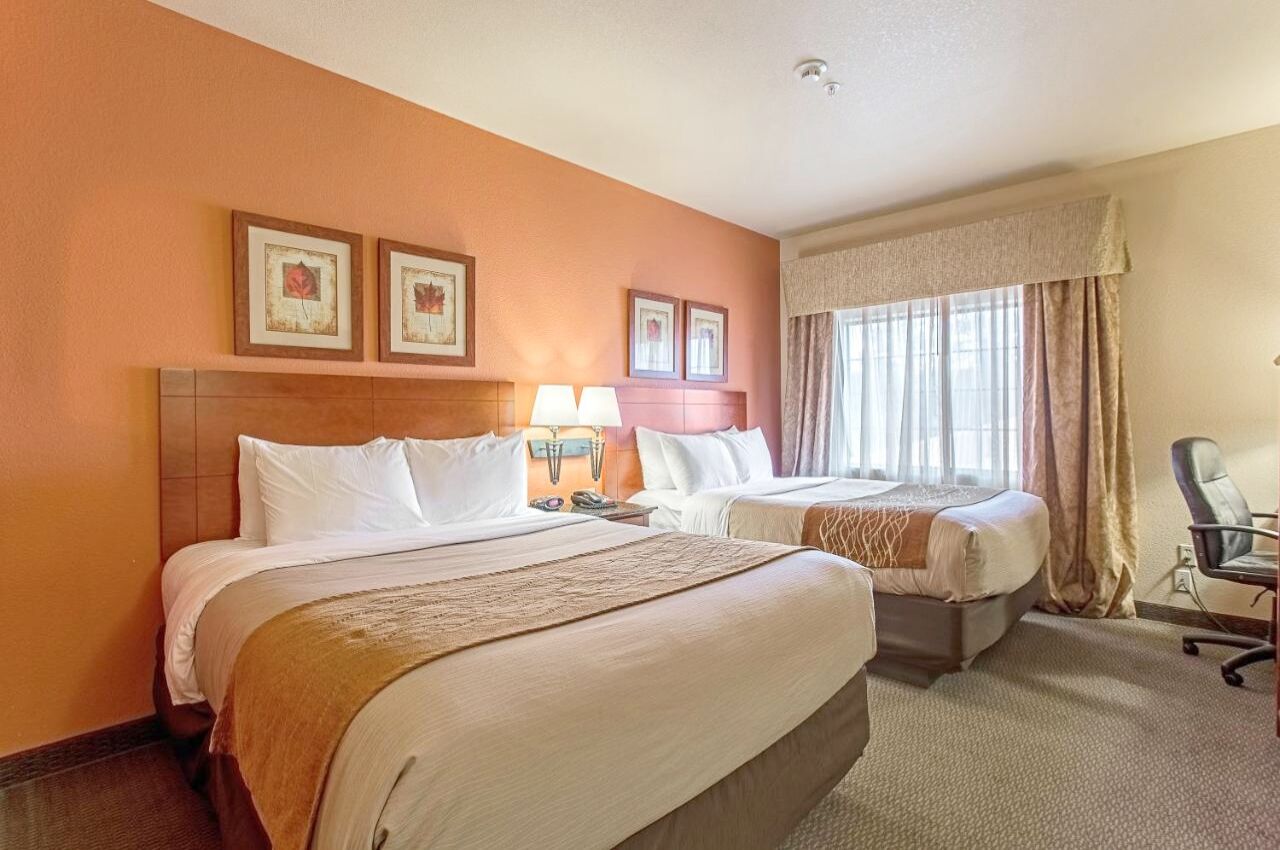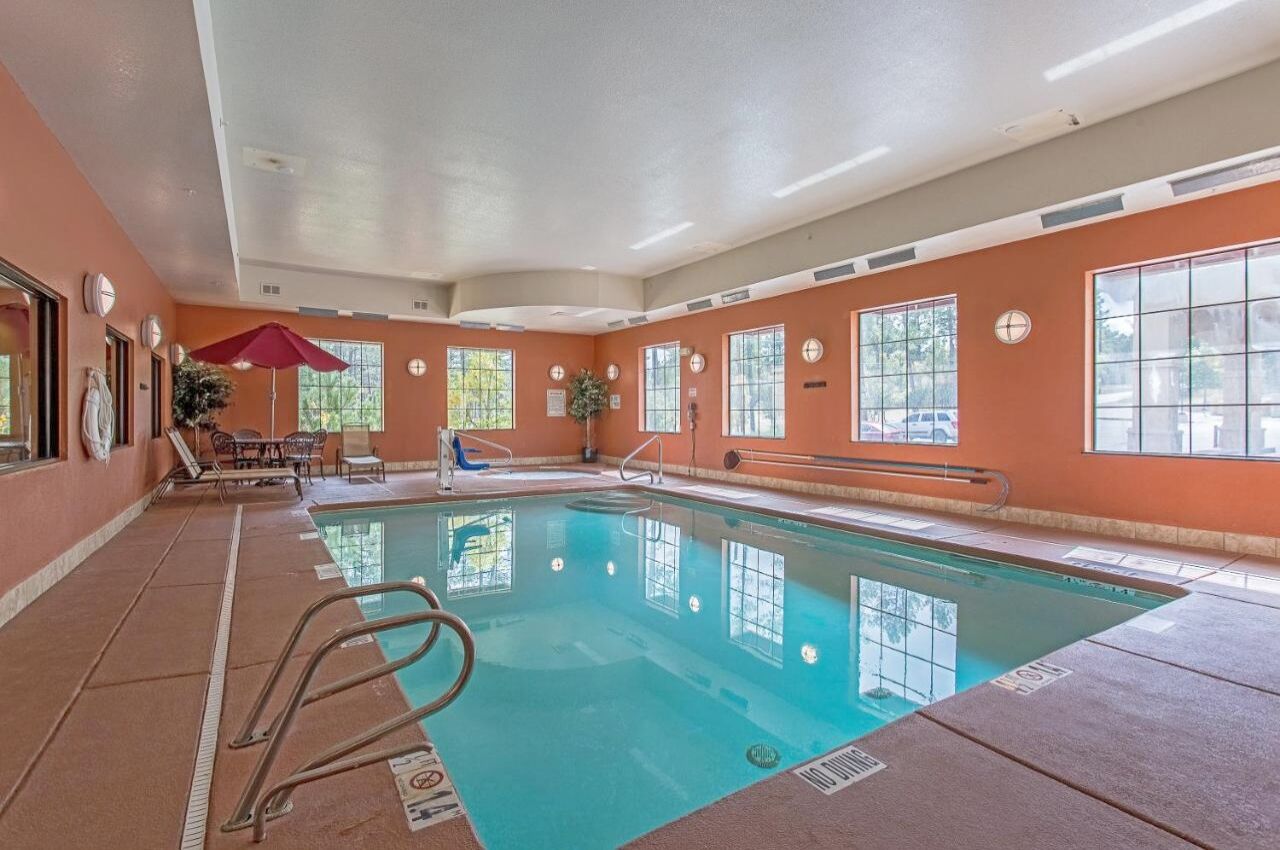 Stay at one of Ruidoso's newest hotels near White Sands National Park for your New Mexico adventure. Hotel Ruidoso is located in the historic Midtown District of Ruidoso and is just a walk to shops, restaurants, and galleries (and New Mexico's best brewery, Lost Hiker Brewing Company) and just 60 miles out from White Sands National Park. The hotel is an AAA-approved three-diamond-rated hotel.
Price: From $178 per night
Sitzmark Chalet Inn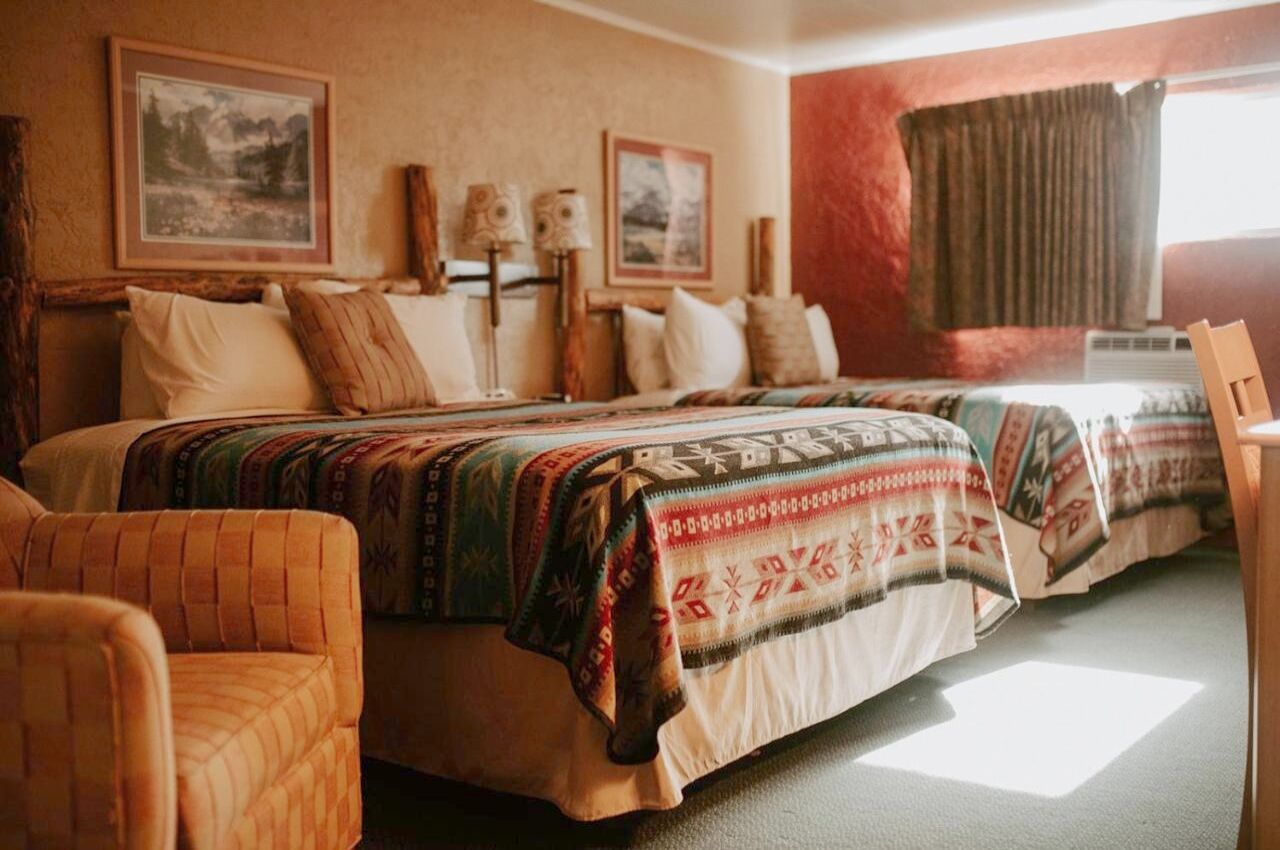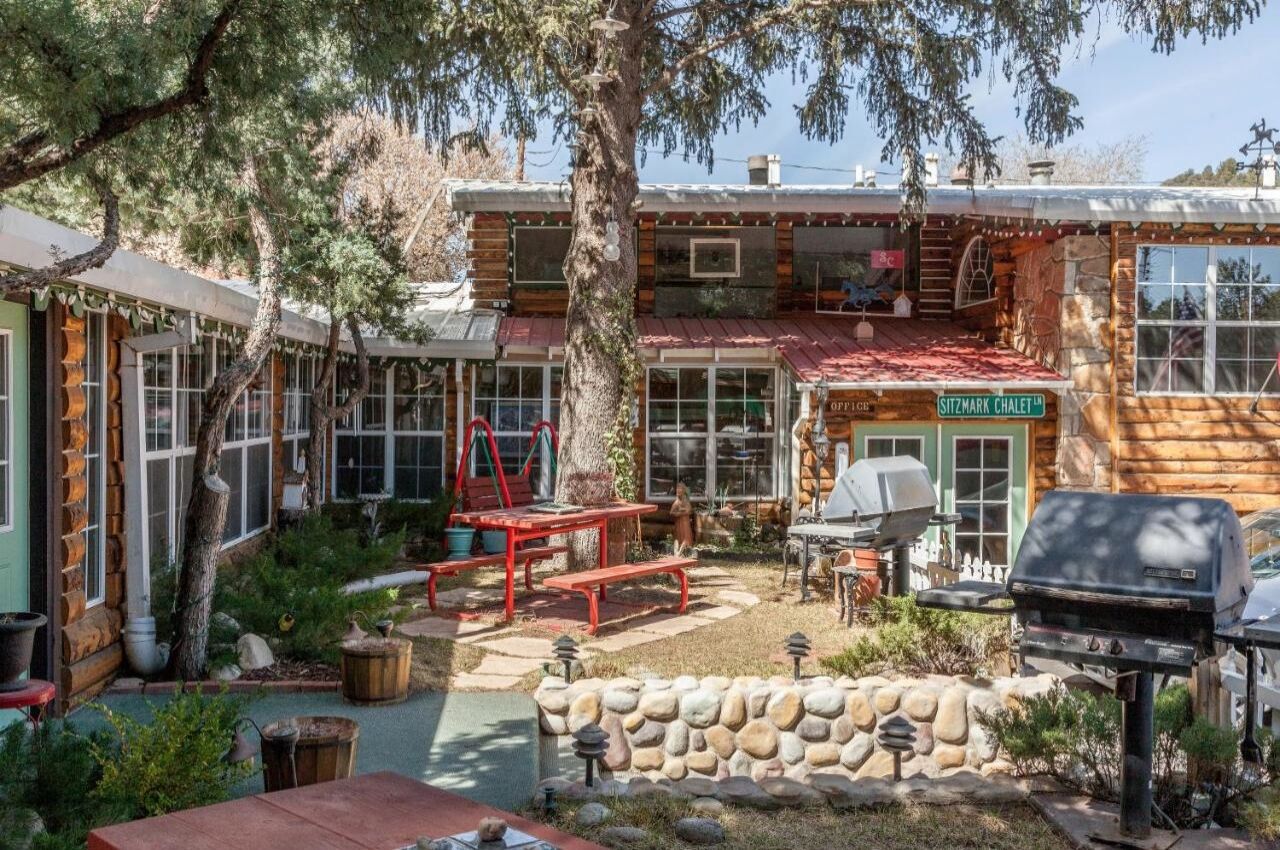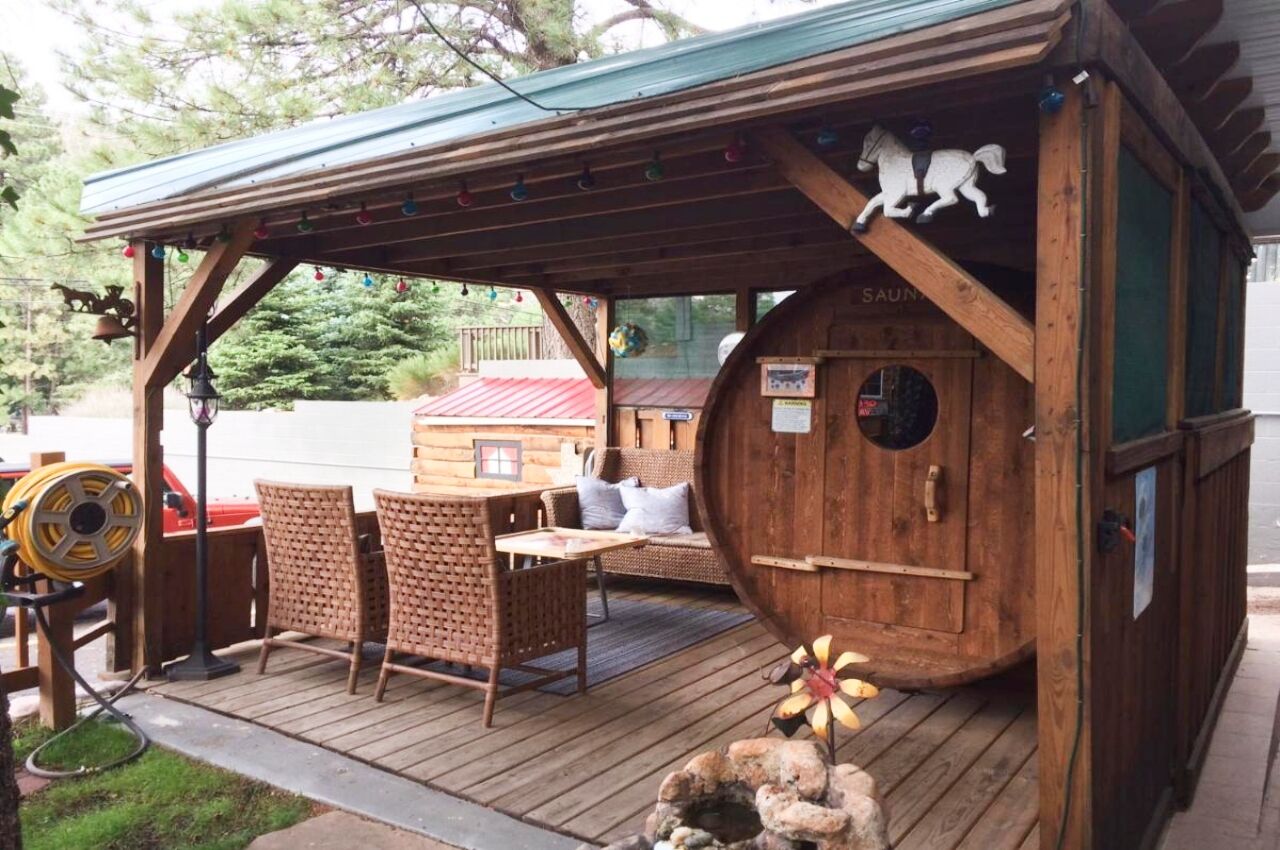 The Sitzmark Chalet Inn is nestled in the tall pines of Ruidoso and surrounded by beautiful mountains. The inn has accommodations for everyone, including queen suites, economy suites, and king suites with fireplaces. Each room is fully furnished and equipped with a fridge and microwave, and the property has plenty of room for kids to explore. If you need a bit more time outdoors yourself, take advantage of outdoor amenities including a game area and BBQ facilities.
Price: From $140 per night
What did you think of this story?