in paid partnership with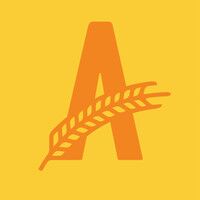 Some adventure travelers chase wild waves across Earth's farthest-flung coasts. Some aim vertically, pursuing hair-raising pitches on their bucket lists of rock-climbing routes. Some trust their adrenaline rushes to the wind and water — others create their own momentum, flying down slopes and trails.
No matter the sport, these adventure travelers have one thing in common: They don't just chase stoke, they pass it on. And few things spread stoke like sharing ice-cold brews and travel stories in the great outdoors. Even better is when those brews don't compromise your adventures. Enter the non-alcoholic, low-calorie, and hangover-free beers from Athletic Brewing Company, a craft brewery built by outdoor adventurers, for outdoor adventurers.
So if you're hungry with wanderlust and craving a cold one — ideally shared on the beach or atop that summit — look no further. The perfect non-alcoholic craft beer exists for every kind of stoke-chasing. But first: What kind of adventure traveler are you?
Explore the full Athletic Brewing beer collection
Are you a globetrotting marathoner?
Sure, you could turkey-trot or catch a marathon close to home, but it's not just miles you're after. As a globetrotting marathoner, you crave races with a side of rad. And why wouldn't you? With 26.2s winding along China's Great Wall or Big Sur's jagged coasts, this world's packed with epic marathons.
Do jaw-dropping vistas and world wonders make those miles easier? Hardly. But easy's not your goal — you're all about adventure, and the best way to celebrate those long-distance finishes is your signature Athletic beer: the non-alcoholic Run Wild IPA, a refreshing session brew with a blend of five Northwest hops that can actually refuel you for the next destination race on your roster.
Your beer: Run Wild
Are you a coast-scouting kitesurfer?
When wind calls, kitesurfers answer — and for those with an incurable case of wanderlust, nothing beats big air off a shoreline thousands of miles from home. You daydream about downwinders along the white-sand coasts of Brazil and Morocco, although, let's be real: Tropical destinations aren't the only spots on your radar. You're just as happy launching in Hawaii as you are in frigid Alaska, where the mountain-flanked Harding Icefield pairs kite power with fresh powder.
No matter the backdrop, the light-bodied non-alcoholic Downwinder Gose, with hints of sea salt, coriander, and lime leaf, is the best way to end a windy day on the water.
Your beer: Downwinder
Are you a boundary-pushing rock climber?
Rock climbing at the local gym may be fun, but for you, colorful holds are just a holdover until you can get back on the road. As a boundary-pushing rock climber, you're constantly plotting trips to the world's best pitches, from Yosemite and Italy's Dolomites to Rocklands, South Africa, and Kentucky's Red River Gorge (or, as you and the climbing community better know it, "The Red").
You take that boundary pushing seriously, with an appetite that's just as satisfied by ice climbing and bouldering as it is deep-water soloing and free climbing. And trust us, nothing calms those sore, chalky hands like an ice-cold Upside Dawn, a non-alcoholic golden ale brewed with Vienna malt and English and traditional American hops, expertly crafted to remove gluten.
Your beer: Upside Dawn
Are you a summer-chasing surfer?
For the summer-chasing surfer, there is no surf season — it's a year, 365 days, and it's all about where you look. Of course, you know that already. That's why your windfinder app's packed with coasts you've yet to tackle. But you will, that's a given — and you're slowly cranking through a break bucket list that's now on its third page.
While you love the summer waves of Mexico and Tahiti, you're equally up for surfing chilly extremes, whether it's under the auroras in Iceland or across the unexpected swells of North America's Great Lakes. Few things stir the stoke like Athletic Brewing's non-alcoholic Cerveza Atletica, a blend of Vienna and Munich malts with light spicy and floral notes from German Hersbrucker hops.
Your beer: Cerveza Atletica
Are you a black-diamond-hunting snowboarder?
If your list of bucket-list first tracks spans slopes on every continent — and yes, that includes Antarctica — then you're definitely a black-diamond-hunting snowboarder. You're always searching for fresh powder and new terrain, be it crushing the Swiss Alps or hitting hidden peaks in the backcountry of Hokkaido and Honshu, Japan. Come dawn patrol, you're up and out with the best of 'em. By dusk, you've yet to leave the slopes.
And, while après ski doesn't always nab a spot on your snowboarding itinerary, the award-winning All Out Stout, a non-alcoholic and full-bodied brew with a roasted finish, absolutely should.
Your beer: All Out
Are you a century-crushing cyclist?
A 100-mile century ride is the bike world's ultimate endurance test, and as a century-crushing cyclist, you likely have some ambitious ones under your belt. But you're just getting started. Where an average traveler sees an Instagram-worthy road trip, you see a string of 100 scenic bike miles, with everything from the dense Denali wilderness to the seas, mountains, and volcanoes of New Zealand as a tantalizing backdrop.
Does a century take time and training? Obviously. It's hard work preparing for seven straight hours in the saddle. But that doesn't bother you. You know tough training is worth the reward — like the non-alcoholic Free Wave Hazy IPA, a mouthwatering blend of Amarillo, Citra, and Mosaic hops. Which also, incidentally, doubles as a pint of ice-cold incentive. Throw one back, and it's full steam forward, without compromise.
Your beer: Free Wave