in paid partnership with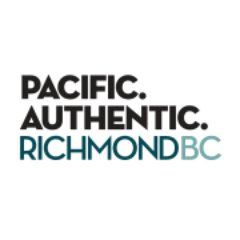 An island city at the mouth of the Fraser River, Richmond, British Columbia, is defined by the meeting of land and sea. You won't find a coastal enclave anywhere in Canada that's more intriguingly diverse, more genuinely welcoming, more…well, Pacific. To experience the area's maritime heritage for yourself, make sure to visit the community within a community: the historic fishing village of Steveston.
Covering the southwest tip of Richmond, Steveston is just a 20-minute drive from the Vancouver International Airport but feels worlds away. Well-preserved buildings dating to the late 1800s line the streets, and wooden boardwalks extend along the Fraser River. The people walking those boardwalks might well be working fishermen who make Steveson the largest small-craft harbour in Canada…or they could be film scouts looking to set up the perfect shot to capture Steveston's coastal village vibes.
All are here, and all are welcome — including travelers, so get ready to explore fascinating maritime history, savour fresh seafood and picture-perfect waterfront views, and have yourself a more Pacific vacation in Richmond's Steveston Village.
Ground your visit in the historical sites
Its strategic location at the mouth of the Fraser River makes Steveston Village a prime destination for fishing. An abundance of salmon and herring led to a fast-booming commercial fishing industry and enticed large populations of Indigenous, Chinese, Japanese, and European labourers.
"Soon, other industries that supported the fishing and canning industries grew, including farming. And all of these industries employed workers from around the world, very much the way the city of Richmond's economy flourishes today," says Mimi Horita, Destination Development Coordinator with the City of Richmond. "Visiting the Steveston heritage sites can give an insight into the challenges and achievements of these early immigrants to reflect on our multicultural community today."
Wander the waterfront, where a row of 15 canneries that made up Cannery Row once stood, and tour Steveston's two National Historic Sites to uncover the factors that shaped its identity.
Visiting the Steveston heritage sites can give an insight into the challenges and achievements of these early immigrants…
Dubbed the Monster Cannery when it was first built in 1894, the Gulf of Georgia Cannery was recognized as BC's largest until 1902. It was converted into a museum in 1994, and its series of interactive exhibits, short films, demos of working machines, and tours of the salmon canning line illustrate the demanding conditions endured by plant workers while highlighting the processes of fish preservation: gutting, butchering, cooking, and soldering tin cans.
Now a small cluster of wooden heritage buildings linked by a boardwalk, the Britannia Shipyards National Historic Site on the Fraser River was once a complex of 90+ structures that served as canneries, shipyards, and residences. Some date back to 1885 and illustrate the working and living conditions of the ethnically diverse labourers who contributed to Steveston's fishing industry. Visit the Britannia Shipyard building, the national historic site's flagship building, delve into the hardships faced by Steveston's Chinese workers at the two-storey Chinese Bunkhouse, and visit the Murakami House — a restored home occupied by the Japanese Canadian Murakami family between 1929 and 1942, before they were sent to internment camps.
Continue your journey through the vibrant past of this seaside village with a visit to the Steveston Museum and Post Office. Built in 1905 in the center of Steveston Village, it operated as a branch of the Royal Bank of Canada and was Steveston's first bank. Today, you can browse the pop-up exhibits and museum displays in the Northern Bank building, which also houses a working Canada Post Office. Visit the adjacent Japanese Fishermen's Benevolent Society building to learn about the evolution of Steveston's Japanese Canadian community, and find tranquility in the green space at Steveston Town Square Park.
"The unique aspect about these attractions is that they're in the original buildings where fishing, canning, boat building, and the businesses that supported the [fishing] industry took place. So they don't look like typical museums from the outside — they look like canneries, boat workshops, cannery homes, banks, and so on," Horita says.
Slow down to appreciate the surrounding natural wonders
Steveston Village's location on the Fraser River affords plenty of opportunities to get up close to marine life and take advantage of Richmond's natural landscapes. Plus, there are over 50 miles of nature trails and bike paths that crisscross the city, with many easily accessible from Steveston.
Spend a day on the water with Vancouver Whale Watch or Steveston Seabreeze Adventures on a three- to five-hour tour for encounters with the marine mammals. Spot orcas, humpback whales, sea lions, seals, and porpoises while gaining insight into their behaviour. Learn about the region's waterways and conservation efforts practiced by local businesses and organizations to protect the wildlife off the BC coast.
Join picnickers and kite flyers at Garry Point Park, a 75-acre waterfront green space with panoramic views of the South Arm of the Fraser River, the Gulf Islands, and beyond. Catch the sunset on the sandy shores of the park's driftwood-dotted beach, meander along one of the paths that lead to Scotch Pond or the waterfront, and visit the Kuno Japanese Garden, which commemorates Gihei Kuno, the first Japanese immigrant to arrive in Steveston in 1888.
Bike, jog, or take a leisurely walk on the 3.7-mile West Dyke Trail, linking Garry Point Park in Richmond's south and Terra Nova Park in the north. If biking sounds appealing, Village Bikes is well-equipped with a fleet of hybrid and e-bike rentals. Along the trail, take breaks on the sandy beaches, admire the ocean views, and keep your eyes peeled for a variety of bird species.
Partake in Steveston's abundant seafood
Home to over 500 commercial fishing vessels, Steveston Harbour remains an active fishing port and Canada's largest commercial fishing harbour. Head to Fisherman's Wharf to purchase freshly caught salmon, halibut, prawns, and cod directly from the boats. Or indulge in dinner at one of the waterfront restaurants, where fresh seafood is prominently featured on menus.
Serving Ocean Wise fish and chips including rock snapper, wild sockeye, cod, and halibut, plus bottomless fries, Pajo's has become synonymous with summers in Richmond. This longtime favourite now operates three outlets throughout Metro Vancouver, including the floating flagship location at Fisherman's Wharf.
A top pick for birthdays and anniversaries, the longstanding Steveston Seafood House is a community institution. Offering sustainable seafood choices, this spot is favoured for its fresh-shucked oysters, seared scallops, and wild salmon.
Meanwhile, Ichiro has been reliably dishing out Japanese favourites like chicken teriyaki rice bowls and tempura udon for more than 15 years. But its main attraction is the sashimi. Whether in nigiri sushi, atop a bed of rice in a sushi rice bowl, or as part of a sashimi platter, don't miss sampling seafood at its freshest…because isn't that what the Pacific experience is all about?