The MSC Yacht Club Can Make Even the Most Hesitant Traveler a Cruise Ship Fan
Taking a luxury cruise in my mid-30s was something I would have scoffed at pre-pandemic. Yet I instantly felt my travel anxiety ease with the invitation to sail with the VIP MSC Yacht Club on a journey that started in Miami and went through the Caribbean.
I'm an over-seasoned traveler, but after three years anchored in the UK, the thought of leaving the security of my village and being close to strangers felt crippling. The experience blew my presumptions of what a cruise is completely out of the water with exquisite customer service, fine dining, and a packed (and safe) itinerary. MSC's luxury ship showed me that cruising can be the epitome of a relaxing, stress-free vacation. So much so that I am now, at 36, 100 percent converted.
Arriving at MSC Yacht Club
Before joining the MSC Seashore, I booked a couple of nights at The Goodtime Hotel, a property from Pharrell Williams and David Grutman that opened last year. One of the joys of taking a cruise that departs from Miami, after all, is Miami itself.
No longer was I in my sleepy Scottish hamlet. The Goodtime Hotel is unforgivingly loud and playful. The over-the-top Art déco design aesthetic melts seamlessly into the backdrop of South Beach. The colors and lively ambiance were a wake-up call — one I had been craving for three years. It also forced me to shrug off my sweats and slip on my patent pink slippers and short white shift dress.
As my driver, Eduardo, dropped me off at PortMiami, I nervously asked, "Are you sure we are in the right place?" my voice trailing anxiously. "Look up, Miss," he replied, as we passed through the security gates and under the shadow of the looming MSC Seashore. My chic, hours-of-thought outfit was no longer my amour, and I was sweating in my slippers.
"Are you Yacht Club?" said a man in a pressed MSC shirt. "Yes, I am," I replied. I didn't, at that moment, understand how the statement, "I am a Yacht Club Member," would fill me with so much pride by the end of our week at sea.
Checking into MSC Yacht Club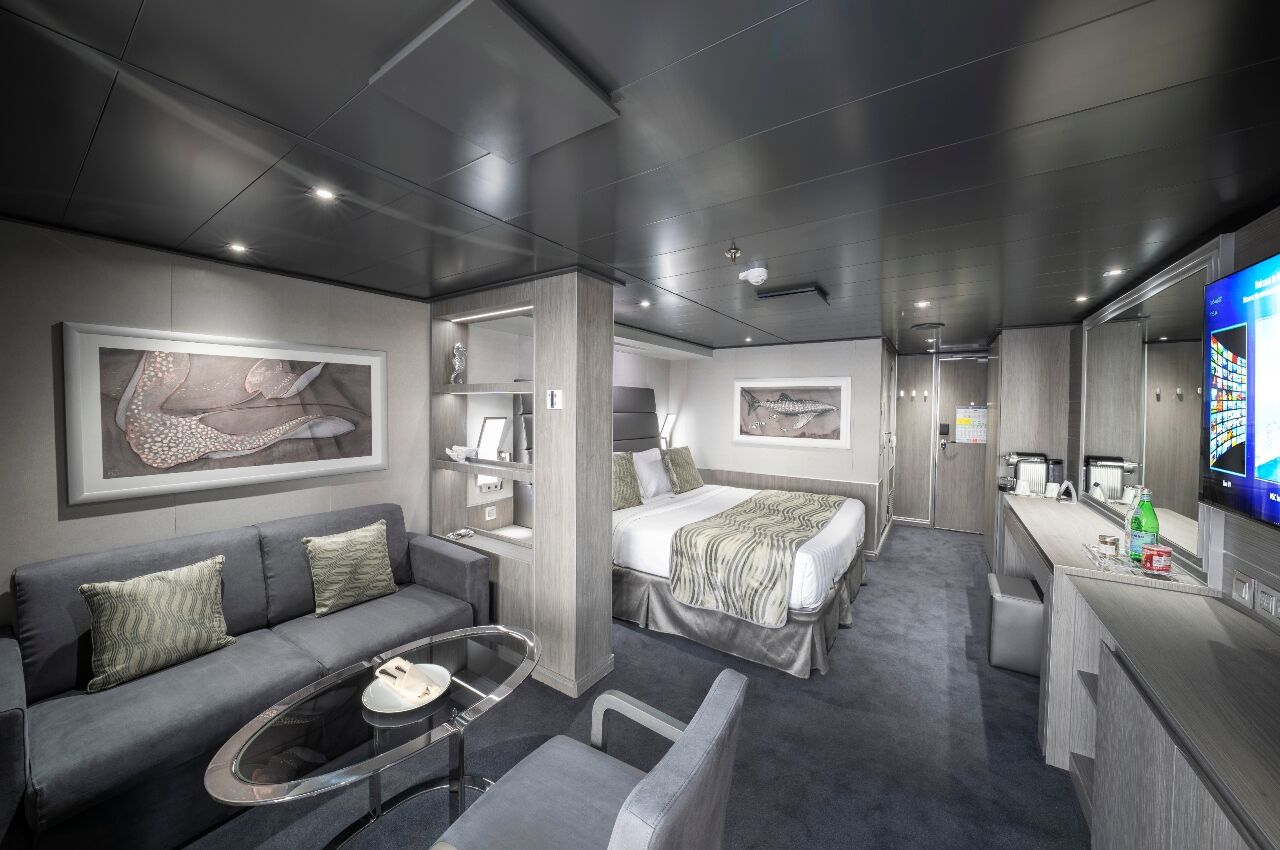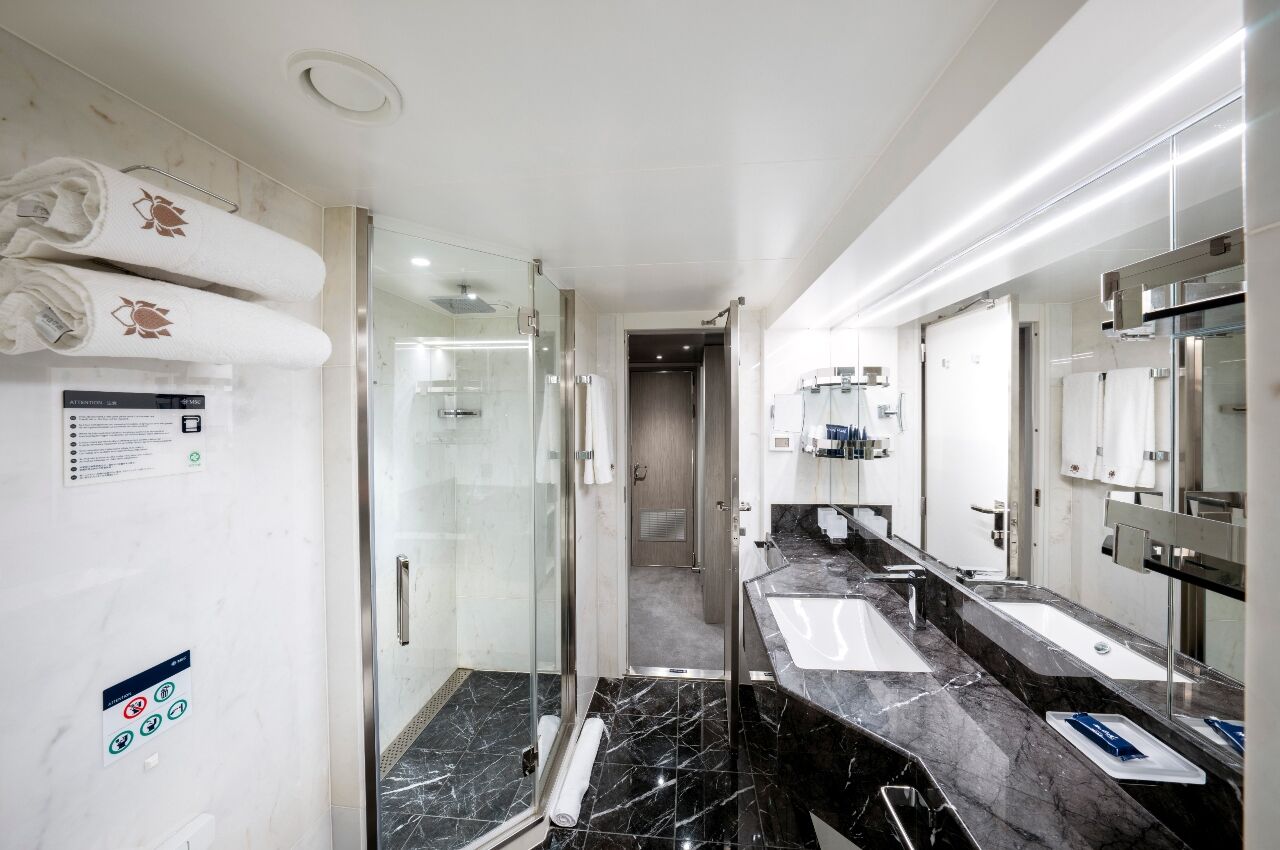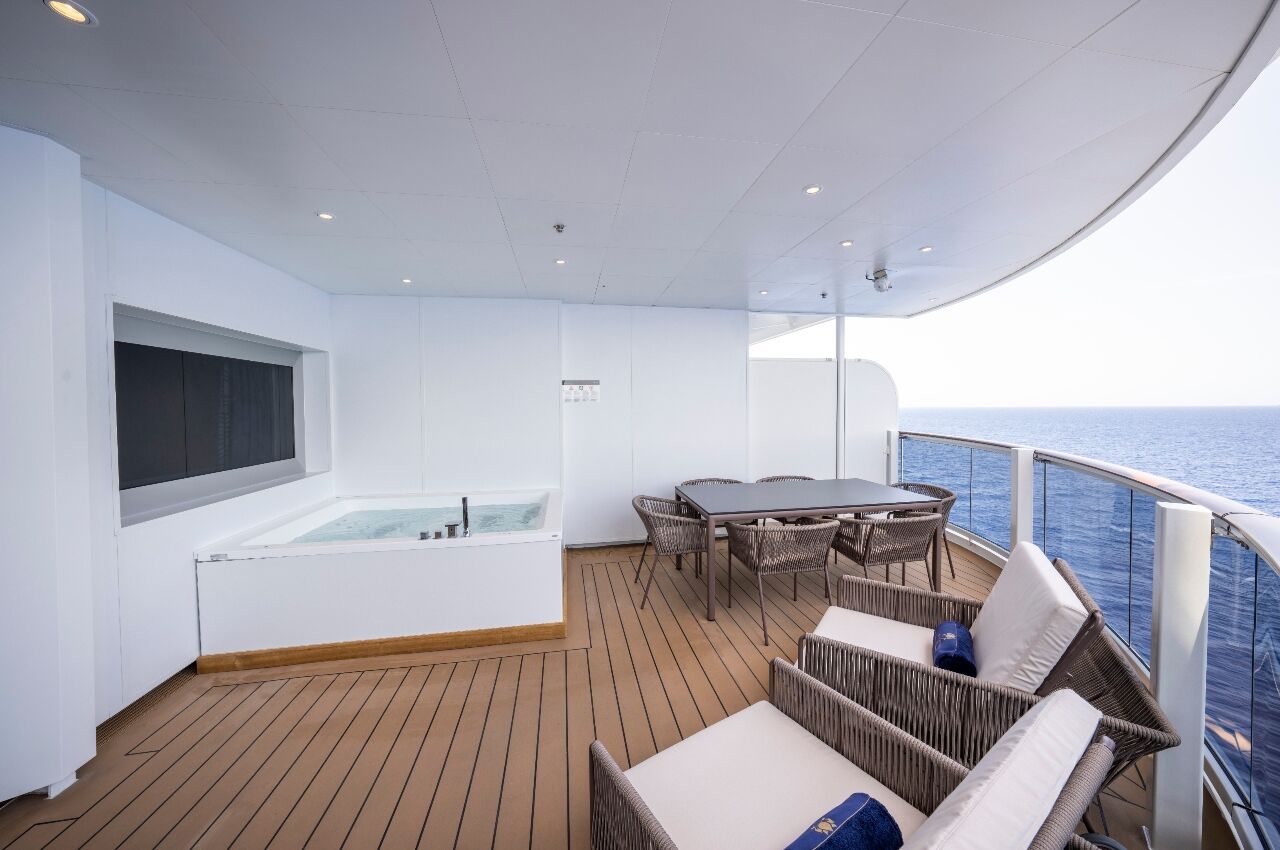 There are many benefits to booking MSC Yacht Club (which is described as a "ship within a ship"), but one of the overriding perks is that there is no getting in line.
As I looked down the terminal to lines of passengers shuffling into the check-in location, the cruise crew tagged my bags and privately escorted me onto the ship. Although strict COVID-19 safety measures are in place, the process took a mere 15 minutes.
Before boarding, they ushered me into a comfortable waiting room with refreshments and introduced to the team of dedicated butlers, who help facilitate the cruise experience for Yacht Club Members. I met Mary from the Philippines, whose smile instantly made me feel at ease. She kindly brought me a welcome package, set up my onboard WiFi for my two devices, and explained to me a little about what to expect from day one.
The only sweating I would do from here on out would be poolside with Champagne and Aperol.
Yacht Club on MSC Seashore
MSC launched Yacht Club in 2008 and it's now available on more than half the company's fleet. It feels like a luxury boutique hotel. It's not until you open the suite door onto the private balcony, hit the exclusive pool deck, or visit the Panoramic Top Sail Lounge with its floor-to-ceiling windows showcasing the fabulous bow that you're reminded you're on a cruise ship.
MSC Yacht Club members can, of course, explore the rest of the vessel. And although I loved doing so, I found my step quickening as I approached the glass Club doors on level 16. I was happy to retreat into the opulent luxury. One I quickly became accustomed to.
Yacht Club Members get priority check-in and check-out, as well as and priority ushered departure and return on excursions. Each cabin has its own butler and personal concierge. Room service is available 24 hours a day. There is a room service menu, but believe me, if you want something not on the menu and it's on the ship, the crew will do their utmost to get it for you. A premium extra drink package that includes drinks up to $15 covers most refreshments, including high-end cocktails and wine. Members can also access the Thermal Suite in the MSC Aurea Spa, which separately costs $18 per day.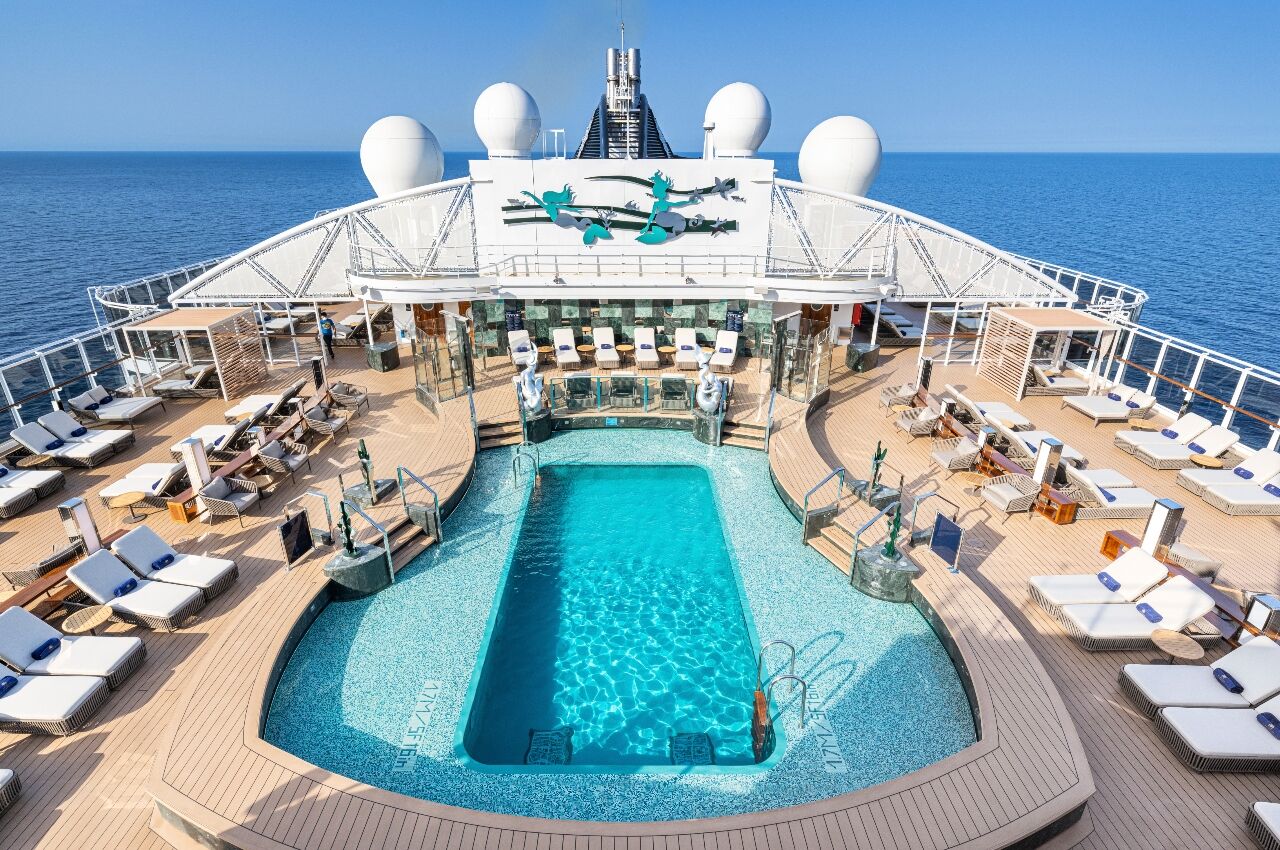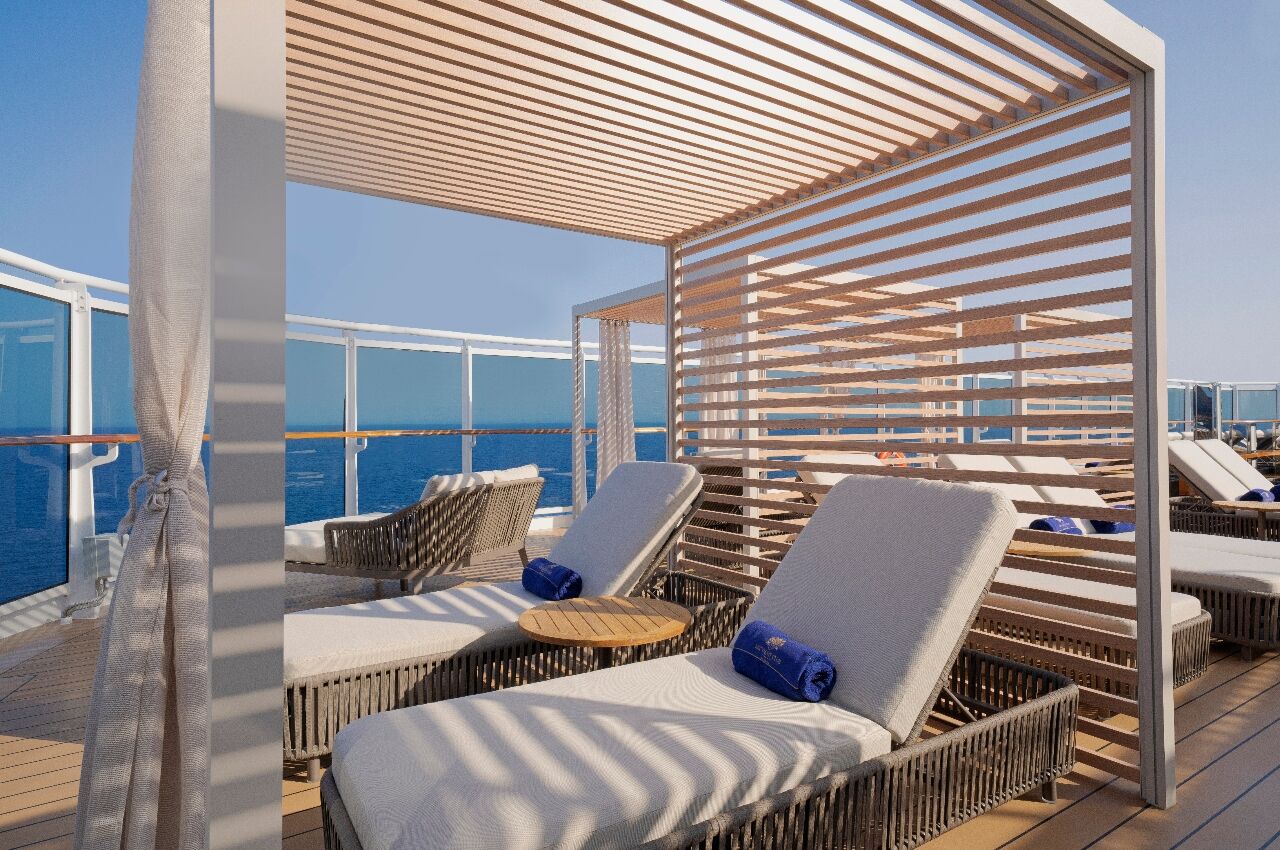 The Club spreads over three levels and is accessible only by Club Members and staff with a wristband. The privacy is boundless behind the Club doors.
The lobby is immaculate with the ship's iconic signature glass staircase leading to the overhanging level above the restaurant. Pools, whirlpool baths, and the pool bar and buffet are on the pool deck, which is dotted with private cabanas and freshly rolled towels. For me, the cabin was the pinnacle of the experience with its huge balcony, tasteful art, free minibar, newspaper menu, and Egyptian cotton sheets. As the heavy door slammed behind me, I slipped on my Yacht Club embroidered fluffy slippers and robe, poured a glass of complimentary chilled Champagne, and bit into a strawberry from the beautiful arrival fruit platter. I was in heaven.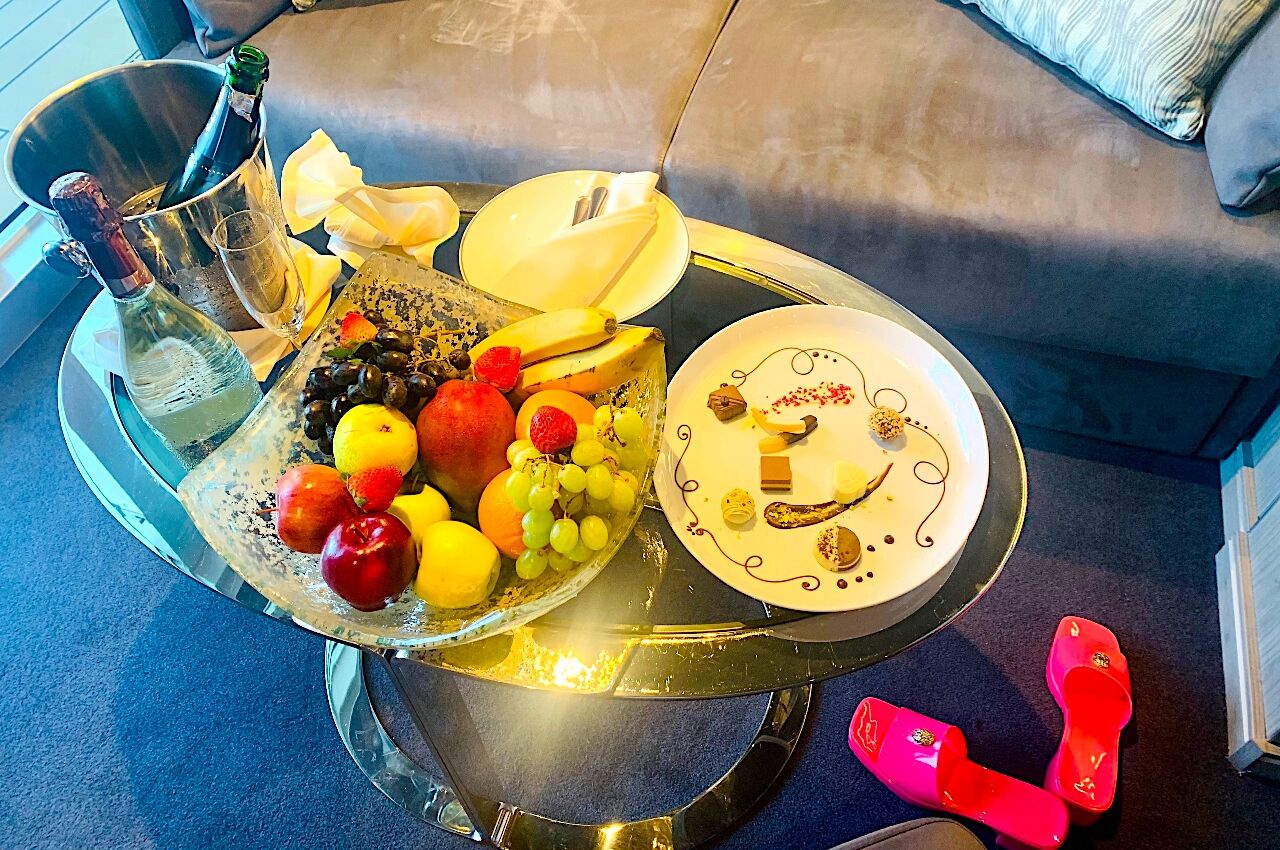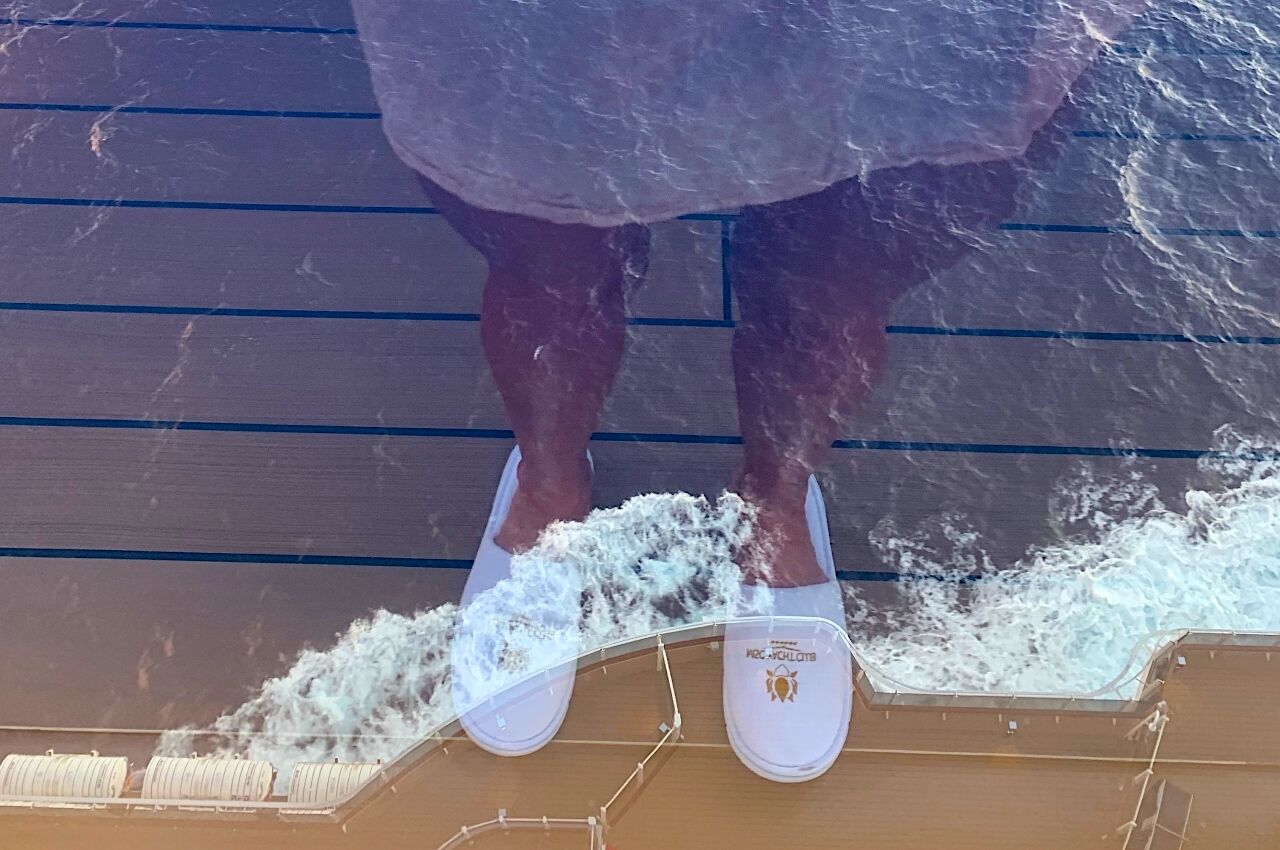 I overuse the word "seamless" when talking about the service, simply because it's the perfect description. Service looked more like a choreographed ballet than a restaurant floor. Not once during my week onboard did I see a crack — not even a fracture.
Although I thought before a vacation like this I didn't need a butler, they gave me their internal phone number and this quickly become a big part of my MSC experience. The entire staff is personable, yet professional. All are exquisitely well-trained and knowledgeable. And although I presumed I would feel uncomfortable having a personal butler, the pride and professionalism quickly diminished any unease.
Excursion on MSC Yacht Club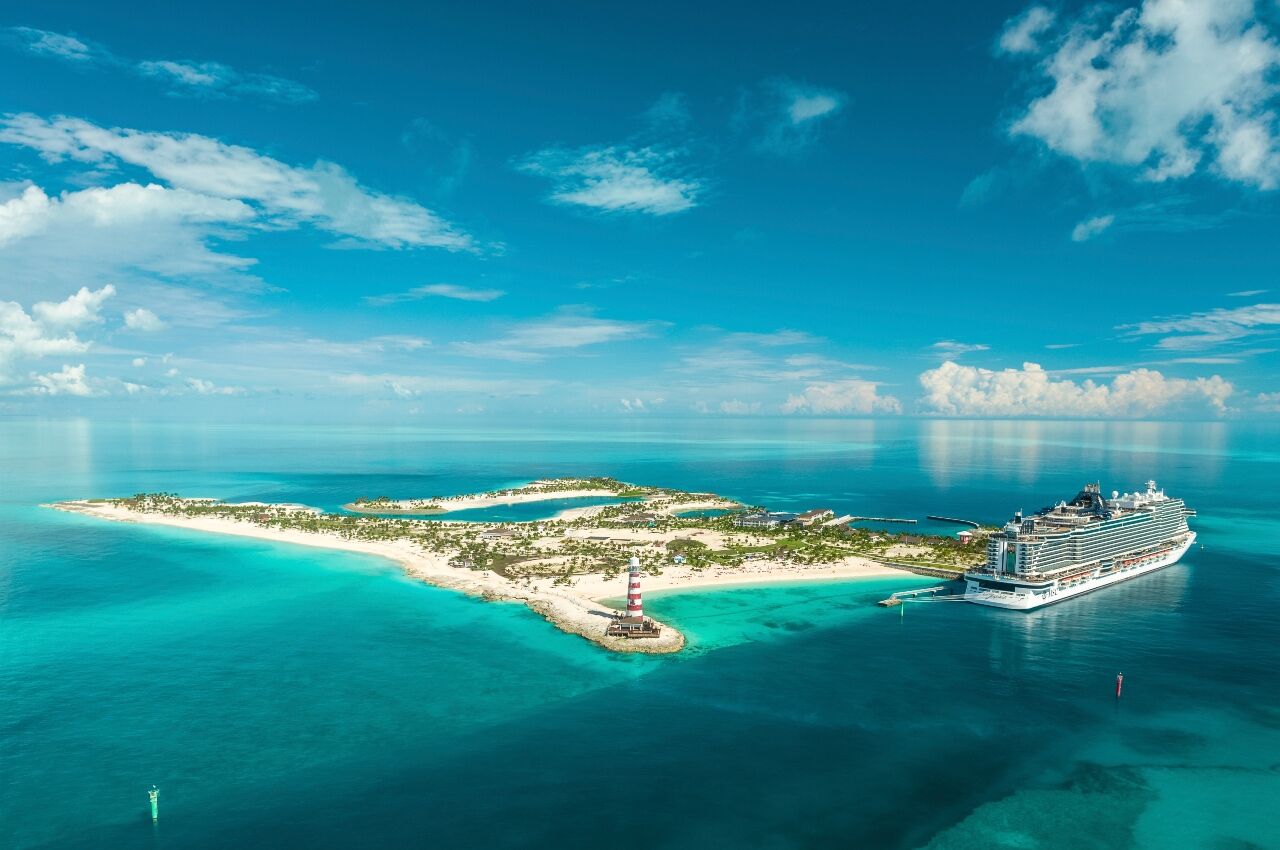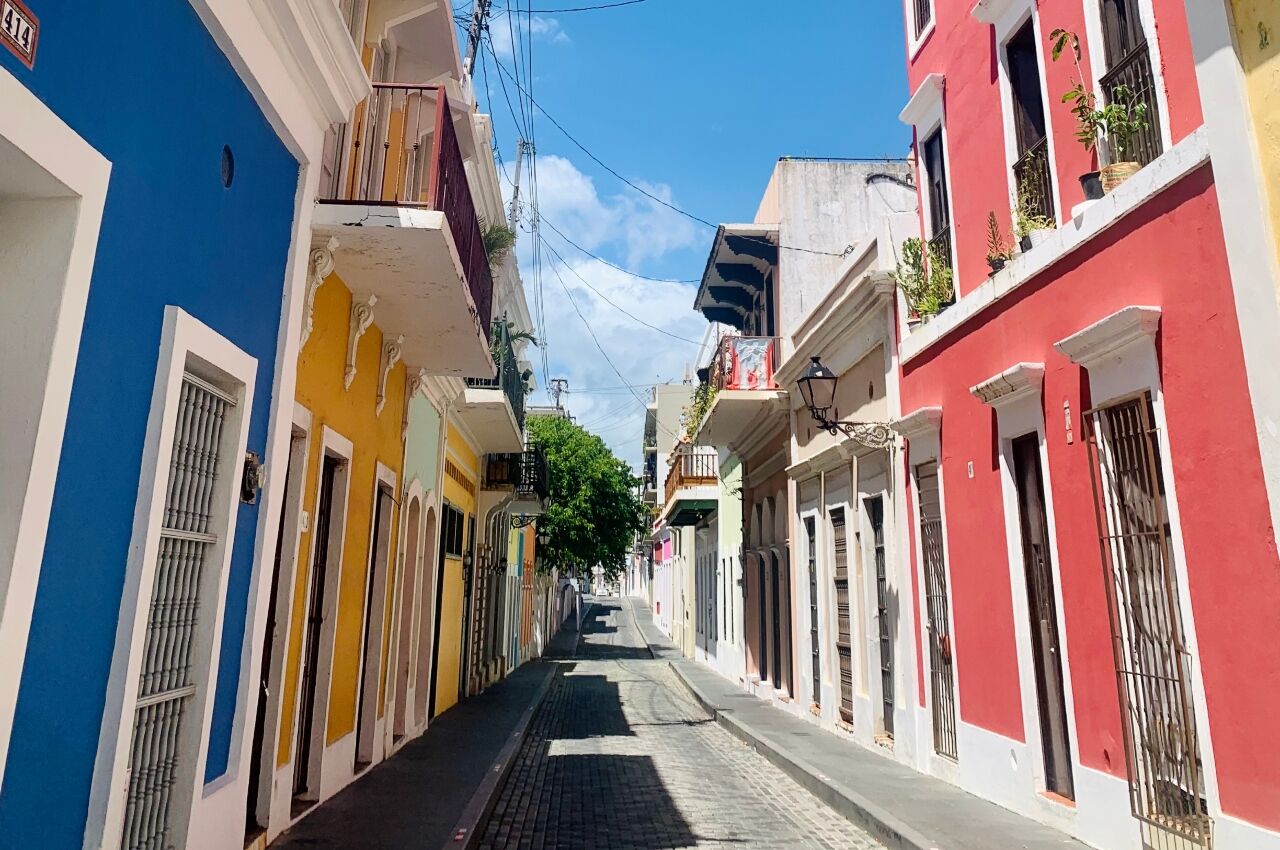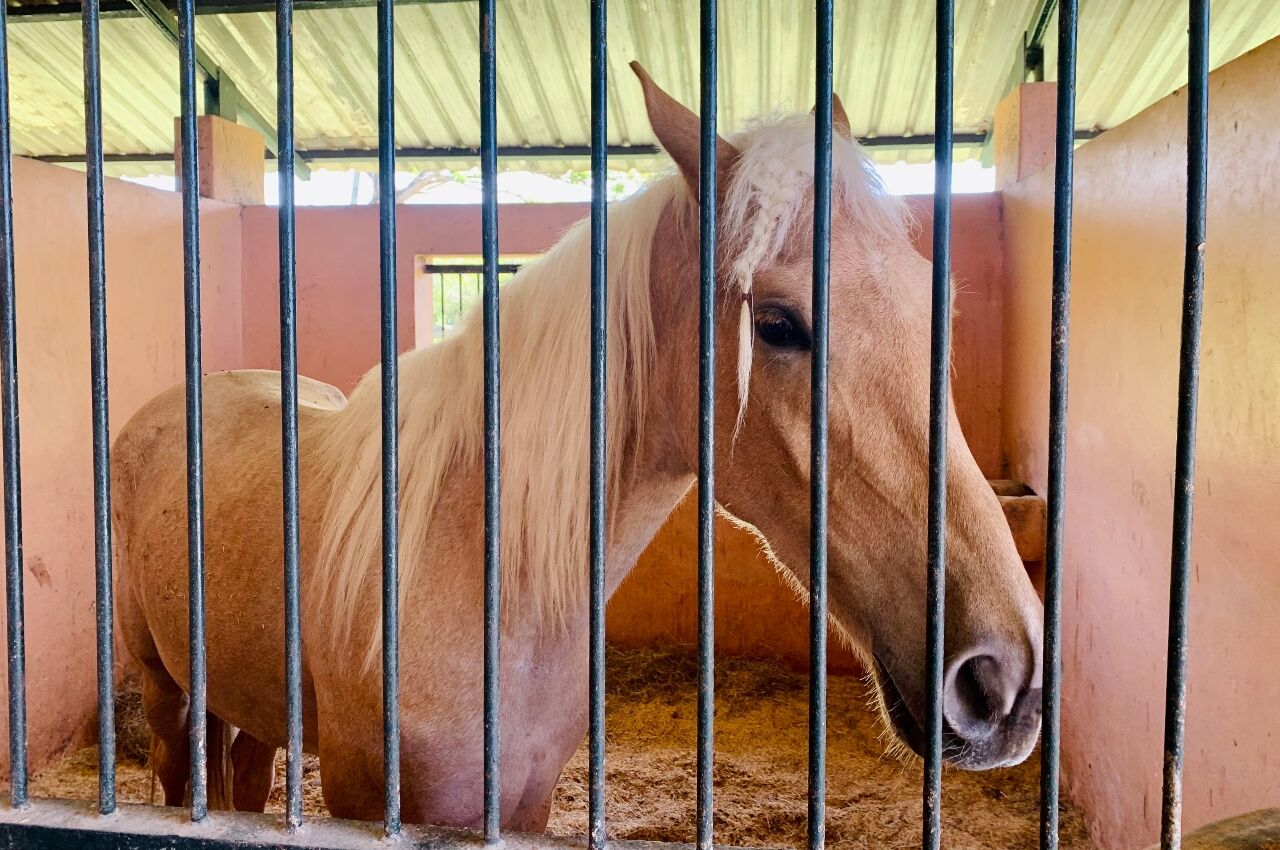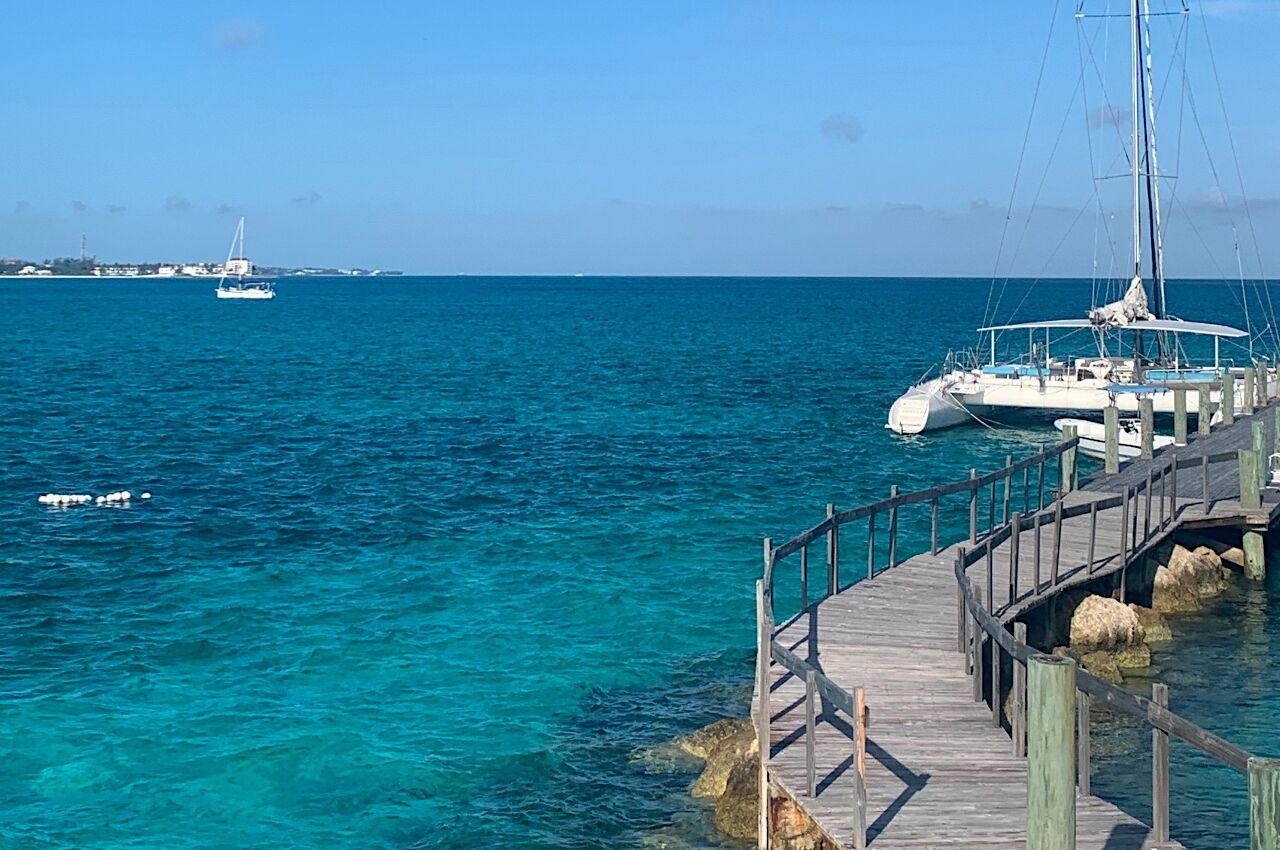 Our eight-day cruise sailed from Miami down through the Bahamas and then to Puerto Rico, the Dominican Republic, Ocean Cay (MSC's private Caribbean Island), and back to Miami.
I booked all of my port excursions from the wide range that MSC Seashore offer before embarking, but the concierge can organize these on arrival. An informative catalog of activities for the entire trip is available on the first day. Another pleasant touch is the daily planner, which is delivered to your suite during dinner service.
As mentioned, the key perk of booking Yacht Club is that you don't have to queue when disembarking to ship. For each of my excursions, my butler, Manoj Pereira, met me. Pereira escorted me down through the main section of the ship, past those waiting in line, through security, and into the capable hands of the land butler.
Food and drink packages on MSC Yacht Club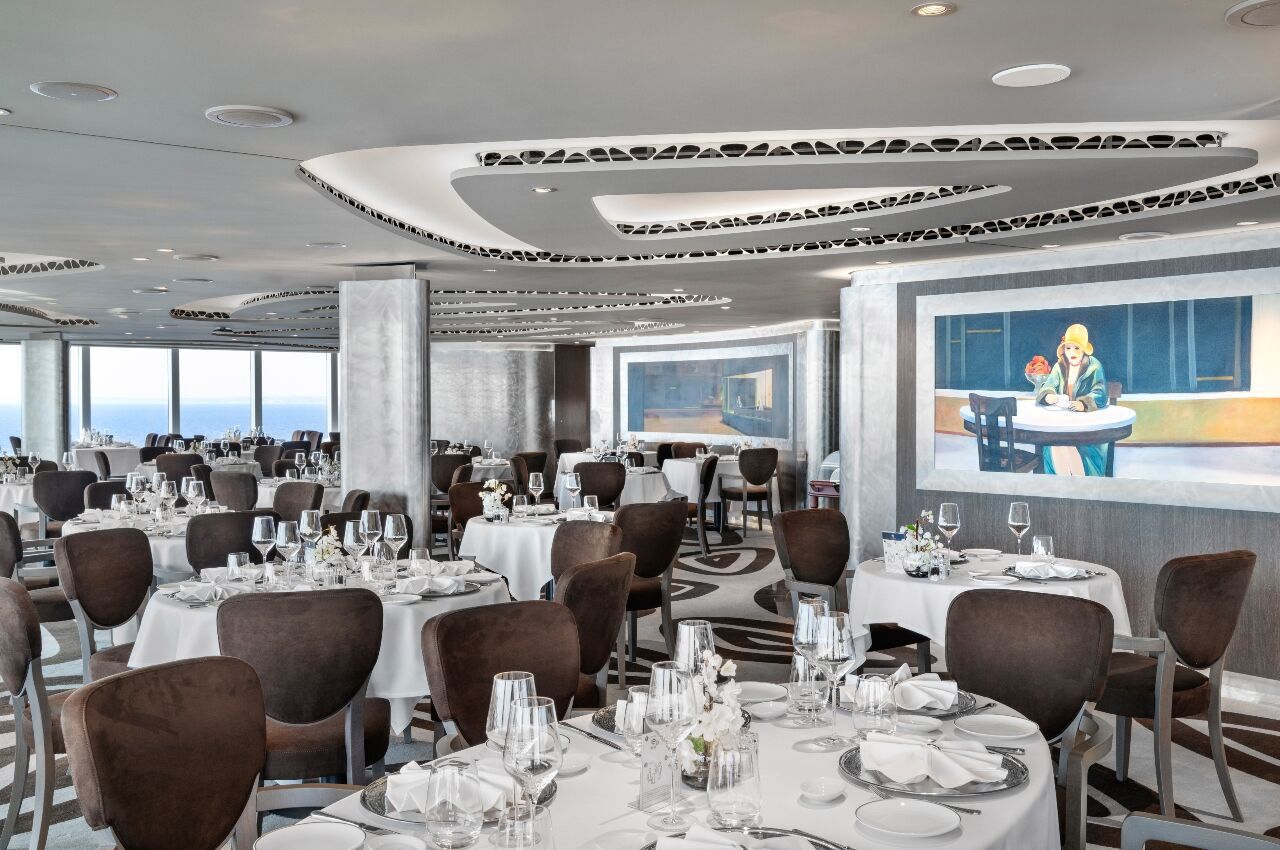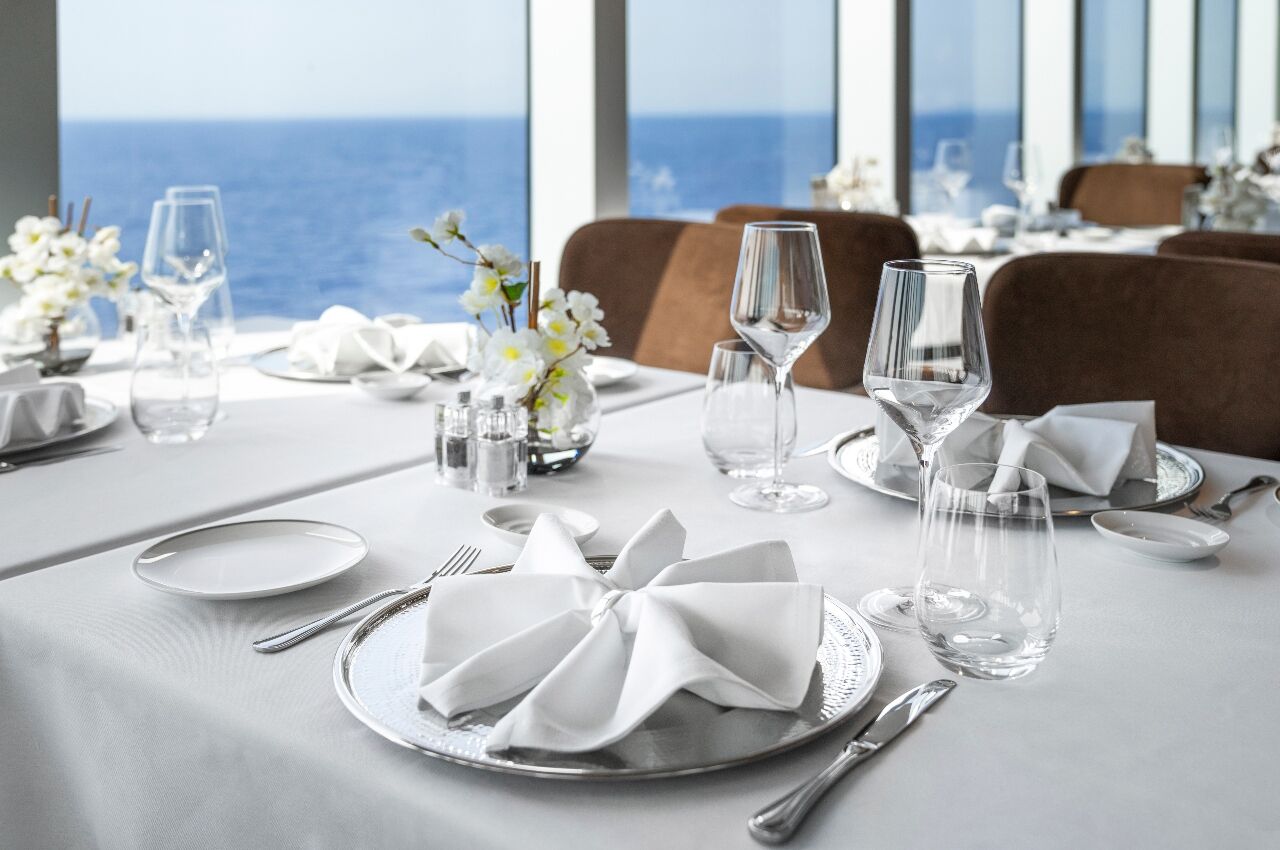 Dining options are opulent at the Club, in MSC's signature restaurants, and on MSC Seashore. An additional benefit to Yacht Club is the private restaurant where you can order à la carte breakfast, lunch, and dinner.
Throughout the week, I filled my breakfast table with towers of buttermilk banana pancakes, Canadian bacon with maple syrup, and eggs Benedict with smoked Norwegian salmon. You can order any style eggs you desire. In fact, you can order anything your heart desires.
On the second day, I met a lovely couple from New Orleans. The gentleman requested macadamia nuts for his chocolate chip pancakes. I smugly amused, "good luck." The couple received their request within 10 minutes. The chef tracked the nuts down in a galley in another section of the ship.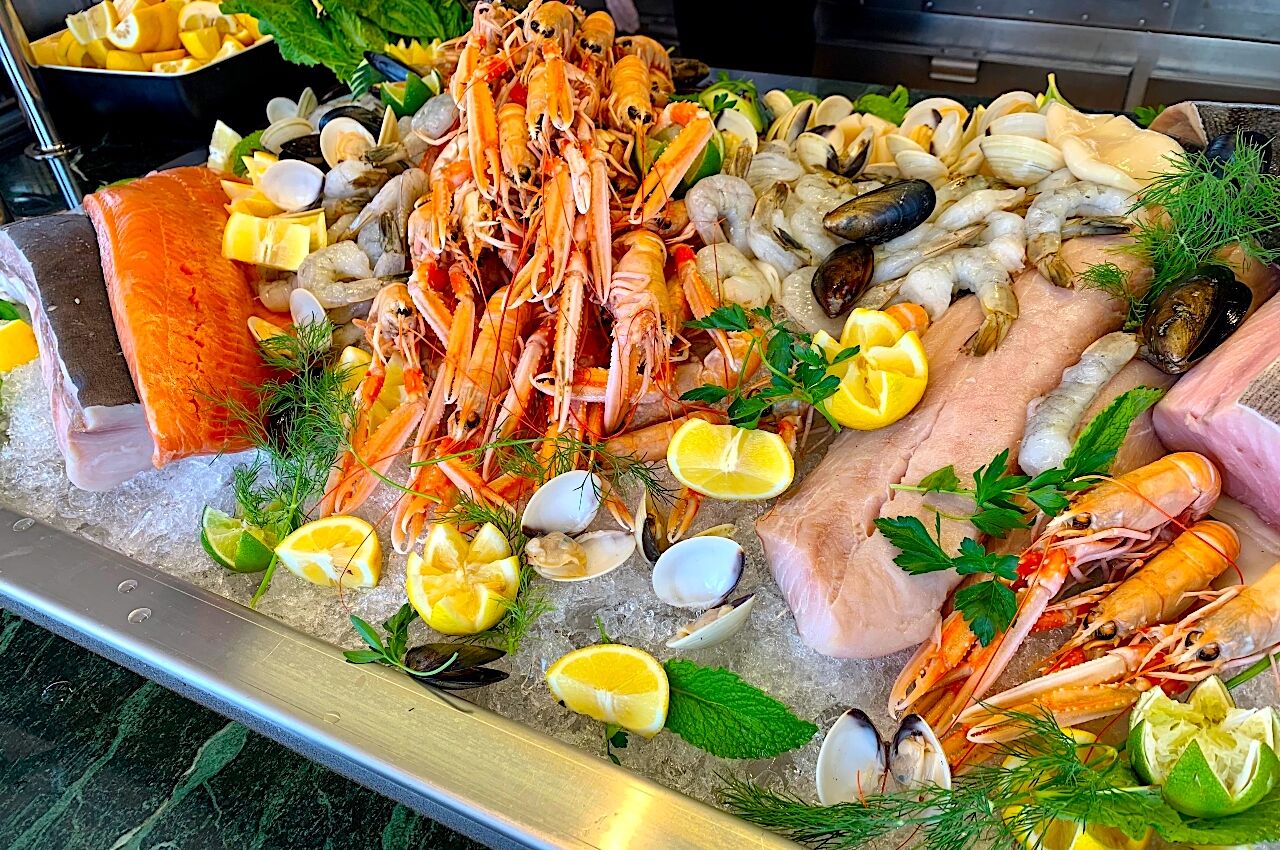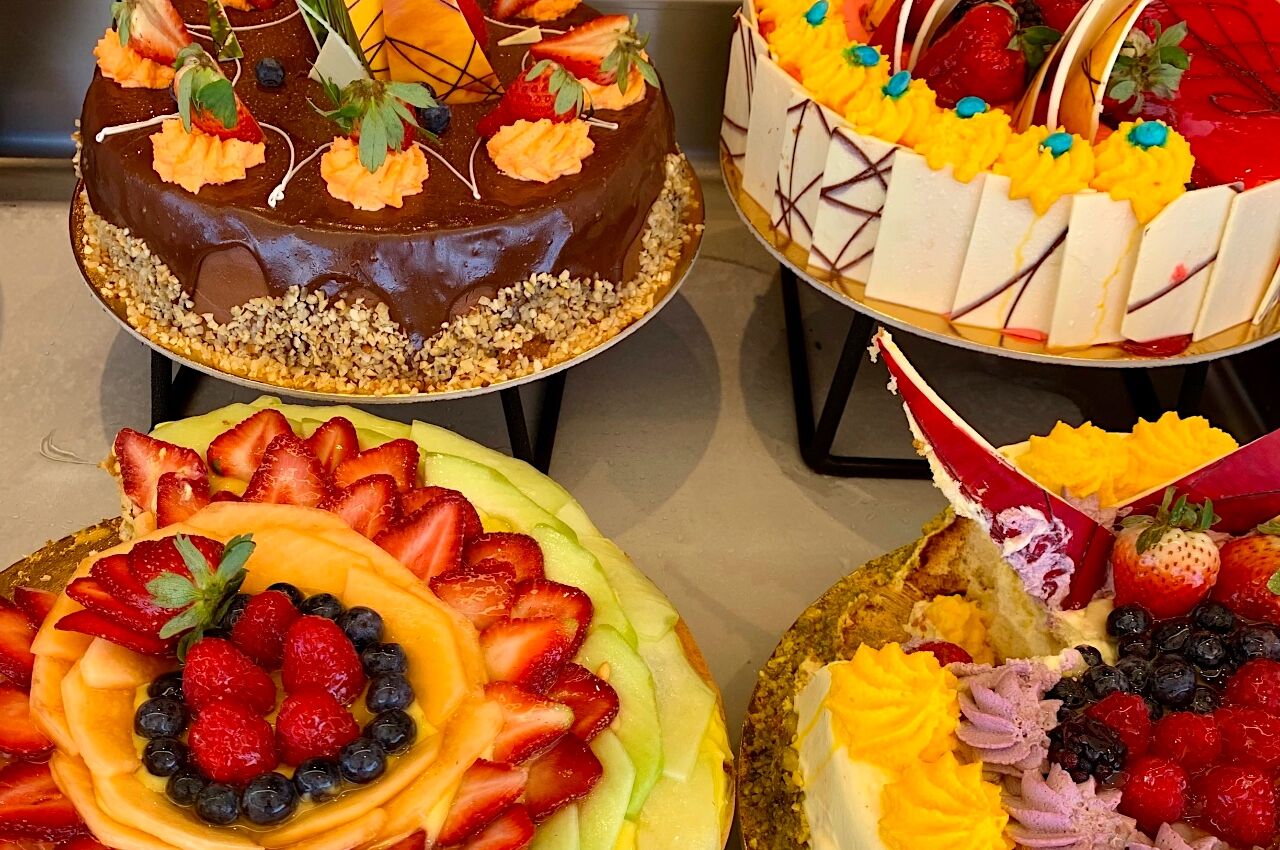 The pool deck is a somewhat more casual buffet affair, but the food retains Yacht Club standards. Bowls of fresh crunchy salads, slaws, seeds, and dressings are available along with a verity of steamed vegetables. There are platters of roast meats and fish, rice dishes, and an array of pastas.
Afternoon tea starts at 3:00 PM. Not having a sweet tooth, I bypassed the stunning patisseries and colorful cream cakes and opted for the mini cucumber sandwiches and prosciutto baguettes.
Outside of Yacht Club, you can enjoy any restaurant on the boat. There are also five specialty restaurants which are not included in the all-inclusive ticket. These include Hola! Tacos & Cantina, which serves Mexican-inspired street food, Kaito Teppanyaki, Kaito Sushi Bar, Ocean Cay, a luxury seafood restaurant, and Butcher's Cut.
The wellness and spa facility on MSC Seashore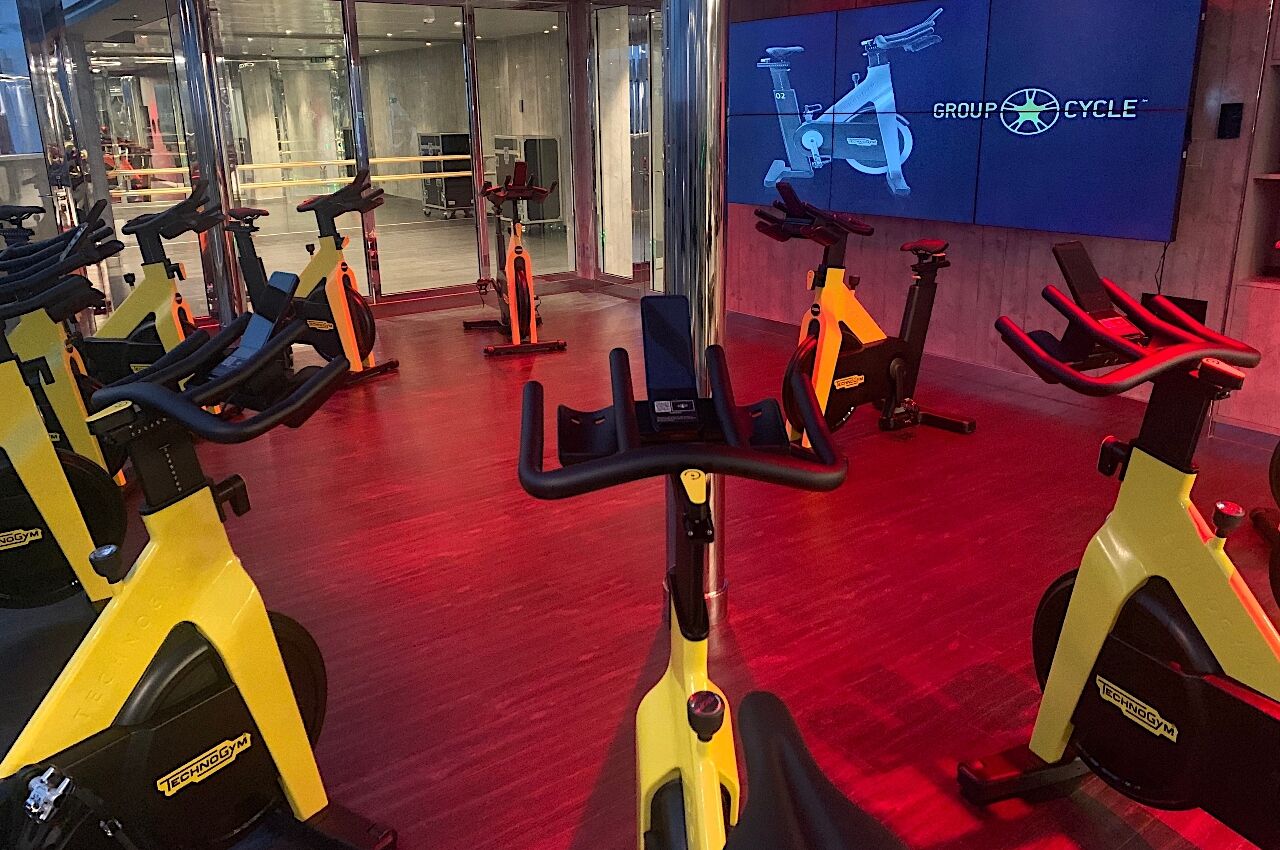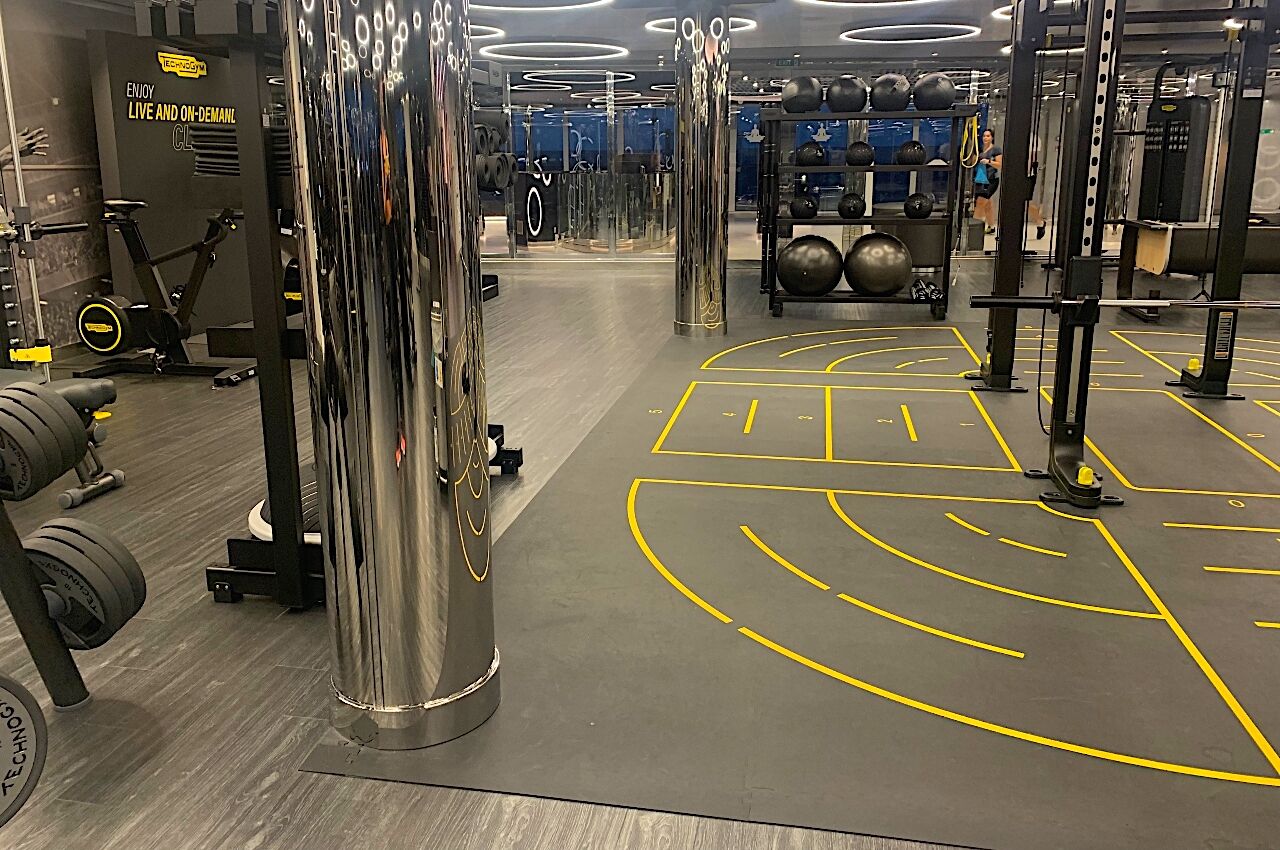 I took advantage of the wellness facilities every morning. The state-of-the-art gym and Asian-inspired spa on Seashore are on the sixth deck. The ship has a varied list of gym classes, from sunrise stretch and yoga to indoor cycling. Other services include personal training sessions, body composition analysis, and foot balance analysis.
During opening hours, Yacht Club members can also access the Thermal Suite in the MSC Aurea Spa. The high-tech spa includes saunas of varying temperatures. There are also treatments such as cold rain and warm breeze showers, a salt room, and a snowroom. Coming from winter in Scotland, I opted out of the latter.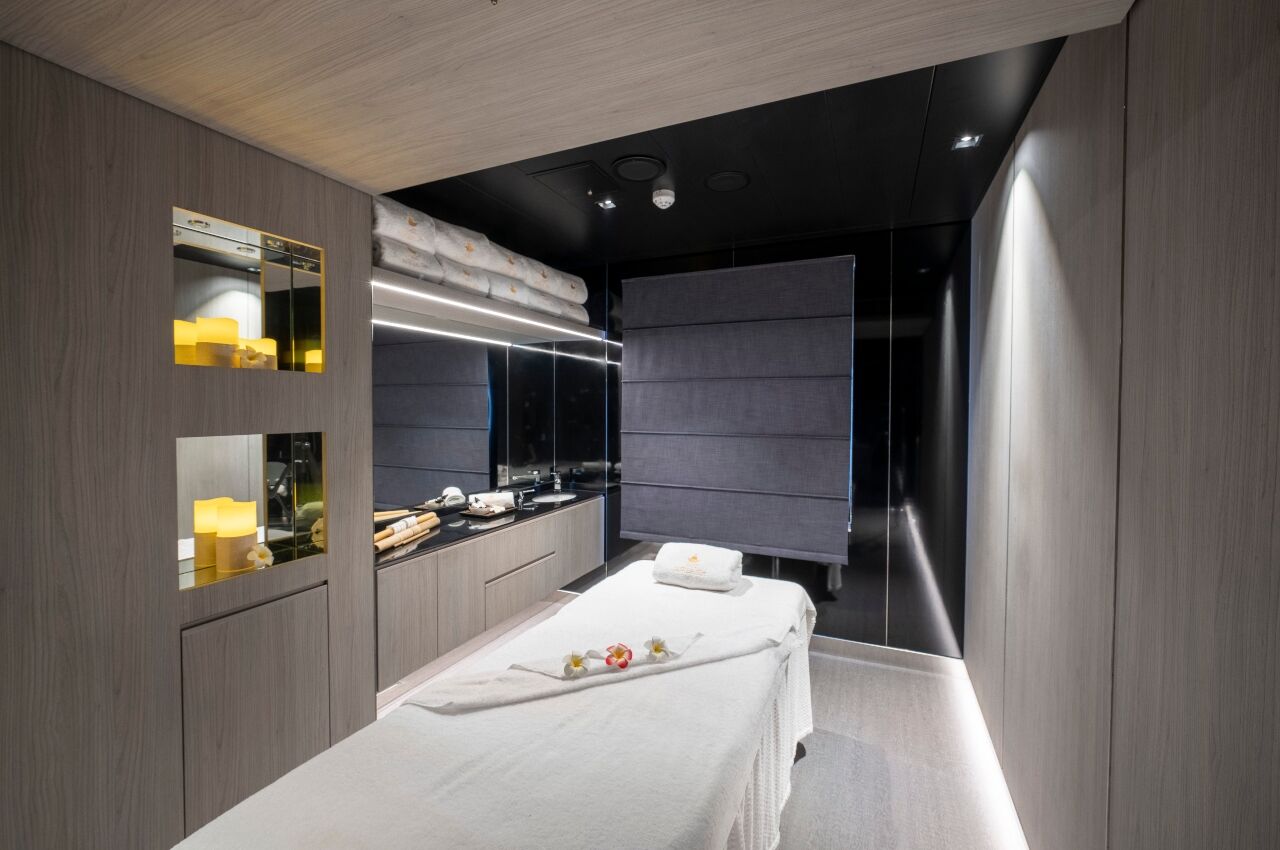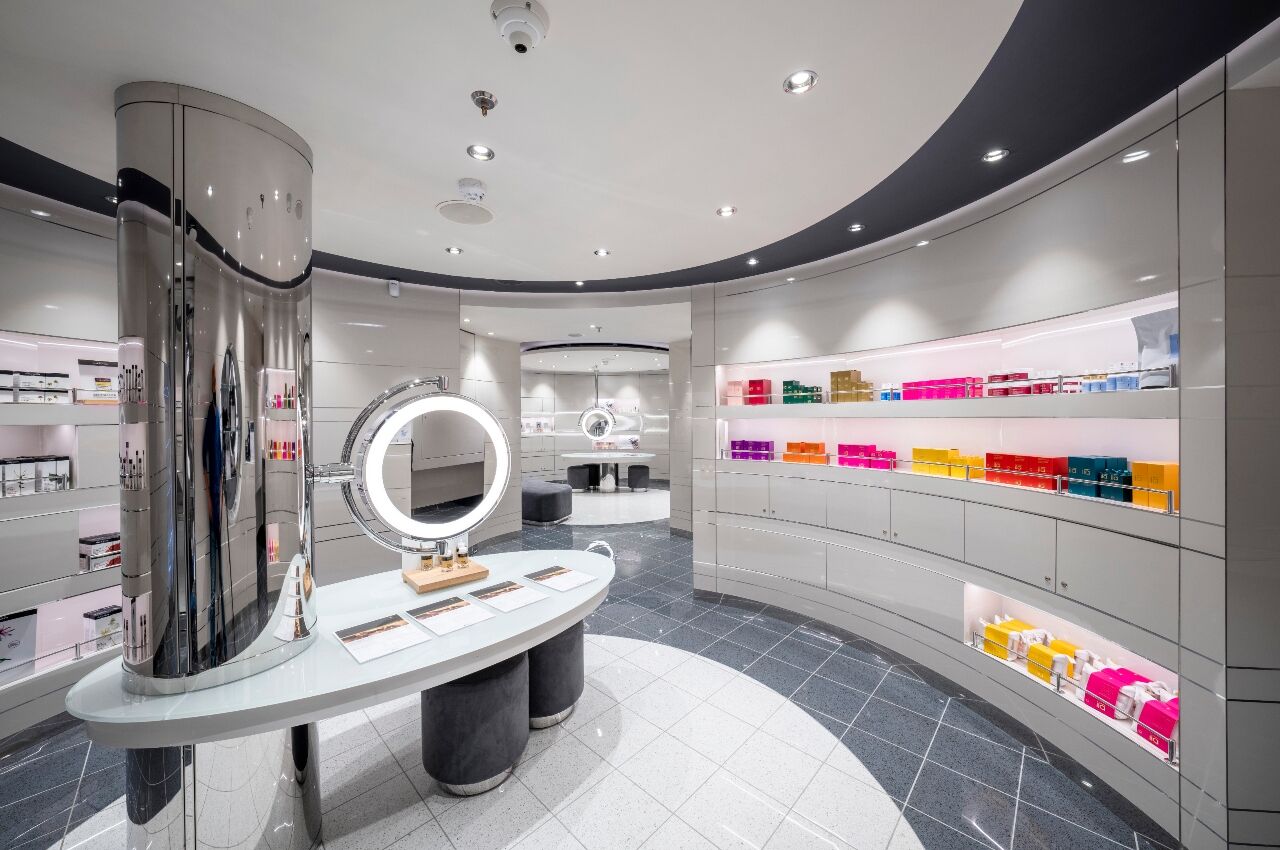 Aurea Spa offers 12 different massages, two signature facials, body scrubs and wraps, and dry floatation experiences. I dozed through a relaxing 50-minute Balinese massage, which topped off a luxurious week with MSC — one that has convinced me that it's never to late to get into taking cruise vacations.
What did you think of this story?