in paid partnership with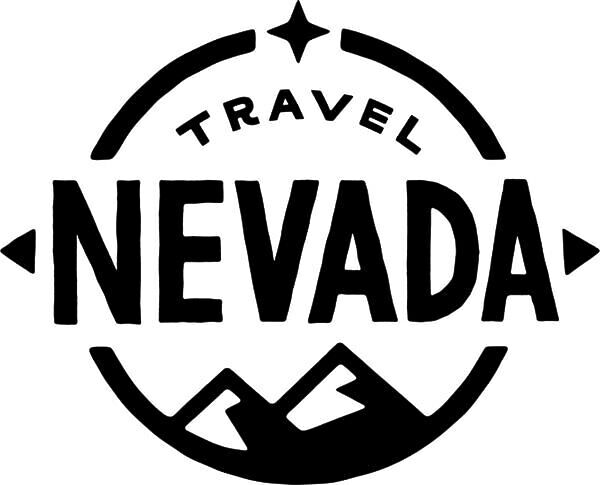 Plan a trip to the Silver State for the whole family, and you'll all learn something along the way — not to mention have a blast doing it. From the depths of prehistoric times (wooly mammoths, dire wolves, or ichthyosaurs, anyone?) to cutting-edge edu-tainment, there's sure to be a Nevada encounter that'll blow your kids' minds.
These historic sites and museums are chock full of exciting experiences to capture travelers' imaginations, young and old. So load up the minivan and let's go!
1. Pinball Hall of Fame — Las Vegas
Flashing lights, catchy tunes, and jingling bells may make you think of Las Vegas's endless banks of slot machines, but this is also the vibe at the Pinball Hall of Fame. A passion project started by pinball lover Tim Lansing, the Pinball Hall of Fame showcases hundreds of machines dating from the 1950s through today. Classic favorites, rare finds, and brand-new games all await in "attract mode," beckoning players to test their skill. Admission is free, but you'll want to bring plenty of quarters.
Need another reason to visit? You and the kids can feel proud knowing all those quarters are going to a good cause. The Pinball Hall of Fame is a registered nonprofit, with excess revenue used to support the Salvation Army and local charities.
2. Tonopah Historic Mining Park — Tonopah
In the early 1900s, Jim Butler was searching for his lost burro at Tonopah Springs when he stumbled on a piece of ore that kicked off a century of silver mining and put Tonopah on the map. While there's no active mining in the park today, the area's rich history and mining lore will captivate kids and parents alike.
The 100-acre park highlights four of the original mining companies complete with restored mining equipment, plus an underground mining tunnel. At the end of that tunnel, thrill seekers will have the chance to step into a steel viewing cage suspended over a 500-foot-deep mining pit. Choose the self-guided walking tour or — with advance reservation — a guided tour on a Polaris UTV.
3. Interactive Children's Museums — Las Vegas, Reno
A place where play meets learning, the DISCOVERY Children's Museum in Las Vegas is sure to inspire future artists, explorers, scientists, and engineers. A family could easily spend a full day perusing the immersive exhibits. Take your youngest learners to Toddler Town, create new hands-on projects using 3D printers and laser cutters in the Discovery Lab, and scale the heights of The Summit (a massive, 12-level, 70-foot tower) while exploring the laws of physics.
And you won't want to miss Nevada's largest hands-on science center — the Terry Lee Wells Nevada Discovery Museum in Reno — aka "The Discovery." Children can unlock clues and secret passwords in Mindbender Mansion, discover art and science in the hands-on project-filled Da Vinci's Corner, and explore the NASA research and design center.
4. California Trail Interpretive Center — Elko
On the outskirts of Elko lies the California Trail Interpretive Center, an institution that shares the stories of local Indigenous peoples and pioneers who traveled through the area on their journey west. The center is also the starting point for a handful of easy hikes offering stunning views of the Ruby Mountains, South Fork Canyon, and the Humboldt River.
For a fully immersive experience, visit during the annual Trail Days in early summer and enjoy a live reenactment of an 1850s wagon camp.
5. Million Dollar Courthouse — Pioche
Another town built by miners in the 1860s and '70s, Pioche quickly developed an outlaw reputation. Its rapid growth — thanks to the abundance of silver ore in its mines — came with a high rate of crime and murder, and the construction of the county courthouse and jail was no less lawless.
Political corruption, combined with outlandish interest rates, allowed construction costs to come in at quadruple the intended budget and left the courthouse saddled with debt. As the silver mines became less lucrative, that debt became harder and harder to repay. When it was finally paid off some 65 years later, the total came to a cool million dollars. Today, the Million Dollar Courthouse is open for tours and gives a gander into the town's (and Nevada's) wild past. And, despite the building's hefty price tag, you can visit for free!
6. Lost City Museum — Overton
The site of the Lost City Museum and the surrounding land in Overton was once home to the first people to live in Nevada. Today, the museum's collection of petroglyphs, pottery, jewelry, and other artifacts will take you back to prehistoric times. Let your imaginations run wild as you and the kids explore the reconstructed pueblos and Native American pit houses to get a sense of what life was like in the years 200-1200 CE.
7. Springs Preserve — Las Vegas
Just west of Downtown Las Vegas, Springs Preserve is a collection of museums, art galleries, and botanical gardens that exhibit Nevada's natural and cultural history. Snap a family photo standing next to a Shonisaurus popularis — aka ichthyosaur, which happens to be Nevada's state fossil — or view an atomic explosion at the Nevada State Museum, Las Vegas. Head to Boomtown 1905 for a peek into Las Vegas's glamorous past, or hit the trails (or the rails) and delve into the preserve's 110 acres of native habitats, home to iconic Nevadan plants and animals.
8. Nevada State Museum — Carson City
Housed in a piece of living history, the intrigue of the Nevada State Museum Carson City starts with the building itself. A former US Branch Mint, this historic facility is where silver from the Comstock Lode was minted into coins.
Inside, the stories stretch a bit further. You'll start with the prehistoric — a wooly mammoth fossil discovered in the Black Rock Desert — then investigate Nevada's mining past, and finally arrive at the present with exhibits showcasing modern state residents like bighorn sheep and sage grouse.
9. The Mob Museum — Las Vegas
Founded by former mayor of Las Vegas and mob defense attorney Oscar Goodman, The Mob Museum offers a real-life look at the history of organized crime — from an insider's point of view. Interactive exhibits like a crime lab, a firearm training simulator, and an actual distillery help illustrate the story.
Note: While some exhibits might be better suited to teens and adults, children are welcome with a parent.
10. Nevada State Railroad Museums — Carson City, Boulder City, Ely
The railroad was key to the settlement of the West, and Nevada was no exception. Today, riding the state's historic railways is one of the most exciting ways to learn about its history.
At the Nevada State Railroad Museum Boulder City, a ride on a refurbished Pullman Coach teaches you about the Boulder Branch line and the railroad's role in the construction of the Hoover Dam. Let your imagination take you through a day in the life of an employee of the East Ely Railroad Depot Museum as you look at actual payroll ledgers and ticket stamps. This is one of the best-preserved historic railyards in the country. And don't miss the story of the Virginia Truckee Railroad and how it turned Nevada into the "Silver State," as told at the Nevada State Railroad Museum Carson City. Be sure to opt for a ride on one of the oldest operating steam engines.
C'mon kids, all aboard for some awesome family vacation memories in Nevada!