The 7 Best Places To Stay Near North Cascades National Park
Abutting the US border with Canada, North Cascades National Park is a land of contrasts. Cerulean blue lakes sit at the foot of mountains forested in deep green pines, with their peaks capped in snow and pointing to the heavens. The park mirrors the various landscapes of the Pacific Northwest, shifting from mountainous areas dominated by rain showers and heavy snowfall to arid plateaus cut by glaciers since melted into alpine rivers and lakes. The park is remote, accessible only by the beautiful North Cascades Highway or from hiking trails to the north.
If hearing about the park's 400 miles of hiking trails doesn't leave you immediately plotting an escape to north-central Washington, then your pulse beats to a different drum than does mine. But if you're on the same wavelength, you'll be stoked to know that while the park offers ample camping, there are also many comfortable lodges nearby perfect for relaxing after a day of adventure.
Prices will be highest from June through September, after the snow melts and the trails are in prime condition. Autumn can be a great time to visit to avoid the summer crowds, though even when busy, the park remains under-trafficked. While the adjacent (and semi-affiliated) Ross Lake National Recreation Area draws over 900,000 annual visitors, the park itself only drew 38,000 in 2019. You could visit on a balmy Saturday in July and once you get two miles of trail behind you, not see another person all day.
These are the top options for North Cascades National Park lodging.
We hope you love the North Cascades National Park lodging we recommend! Just so you know, Matador may collect a small commission from the links on this page if you decide to book a stay. Listed prices are accurate as of the time of publication.
Flying into Seattle? Check out Matador's guides to the best Seattle Airbnbs and Seattle airport hotels.
Accommodations for hardy hikers
North Cascades Lodge at Stehekin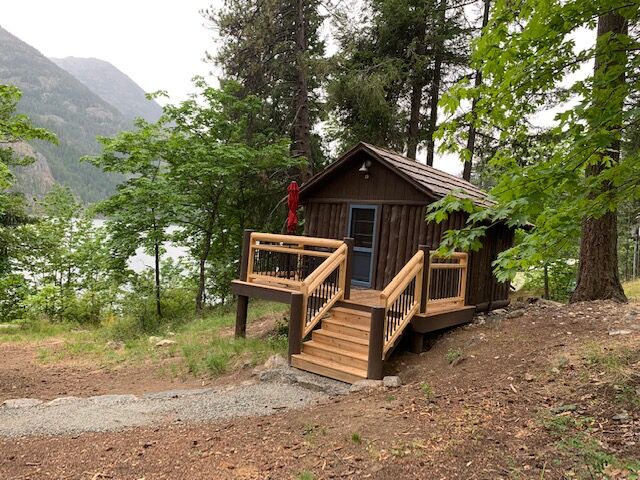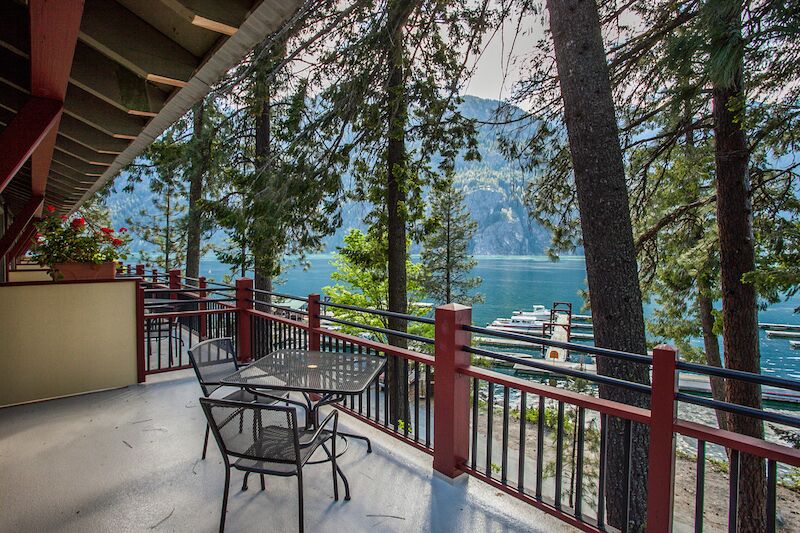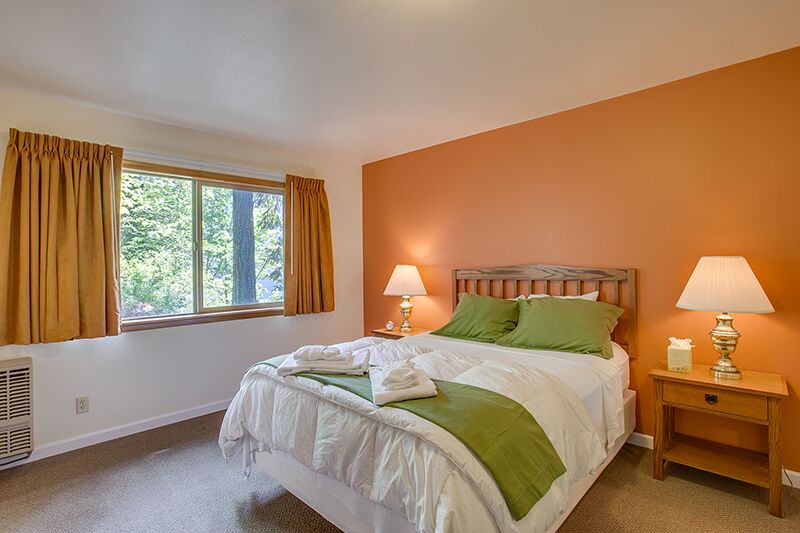 Near the northern tip of Lake Chelan is North Cascades Lodge at Stehekin. This rustic lodge is accessible only via boat, trail, or — if you want to make a grand entrance — sea plane. Be warned that it's a 23-mile hike to get close, and then you'll have to take a bus from the terminus —  this lodge is seriously remote. Accommodations range from private cabins to bed-and-breakfast-style rooms, one of which has a kitchen. Of all the North Cascades National Park lodging, this property is the best for true adventurers.
Price: From $146 per night
Hotels in Winthrop, Washington
In comparison to most of the tiny towns and settlements near North Cascades National Park, Winthrop (population 340) is a veritable metropolis — at least in terms of accommodations. The town has several hotels and lodges about an hour from the park.
River's Edge Resort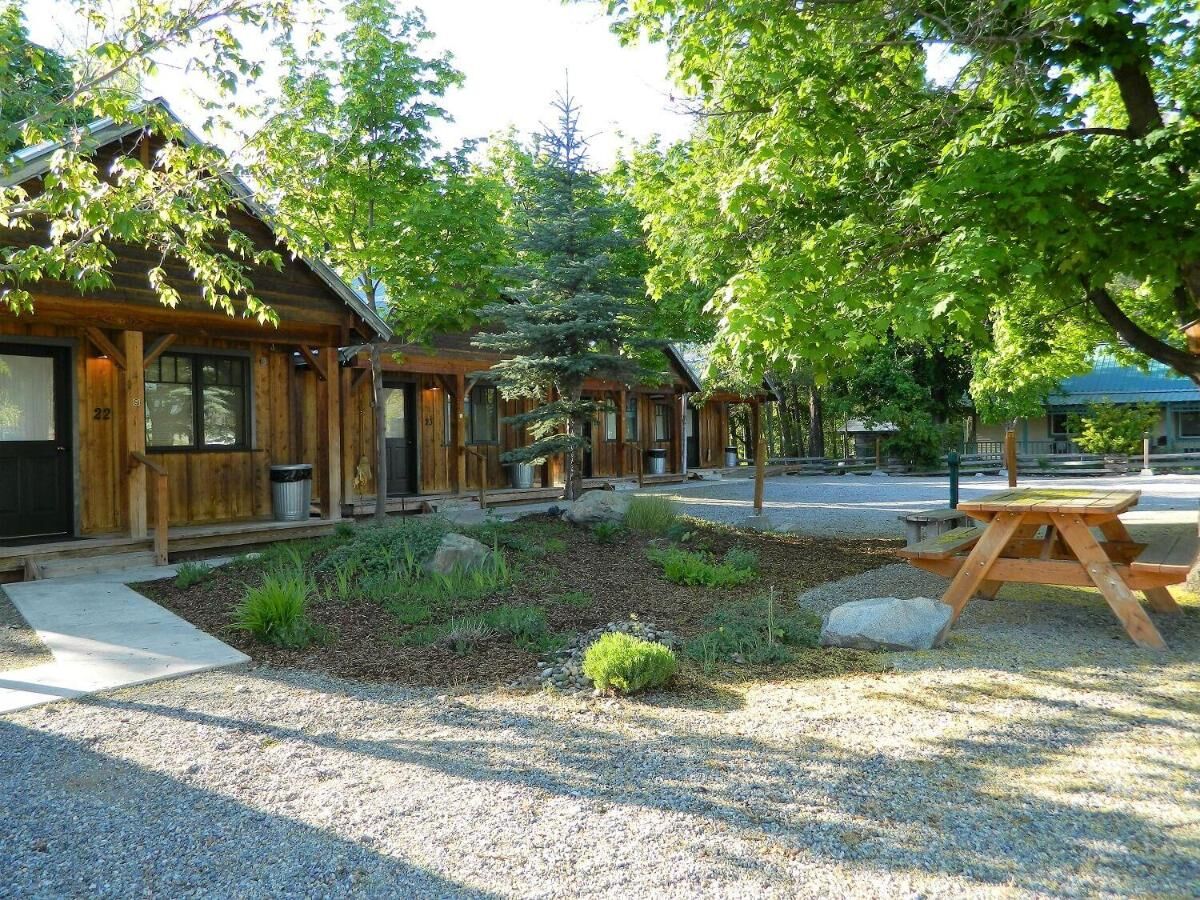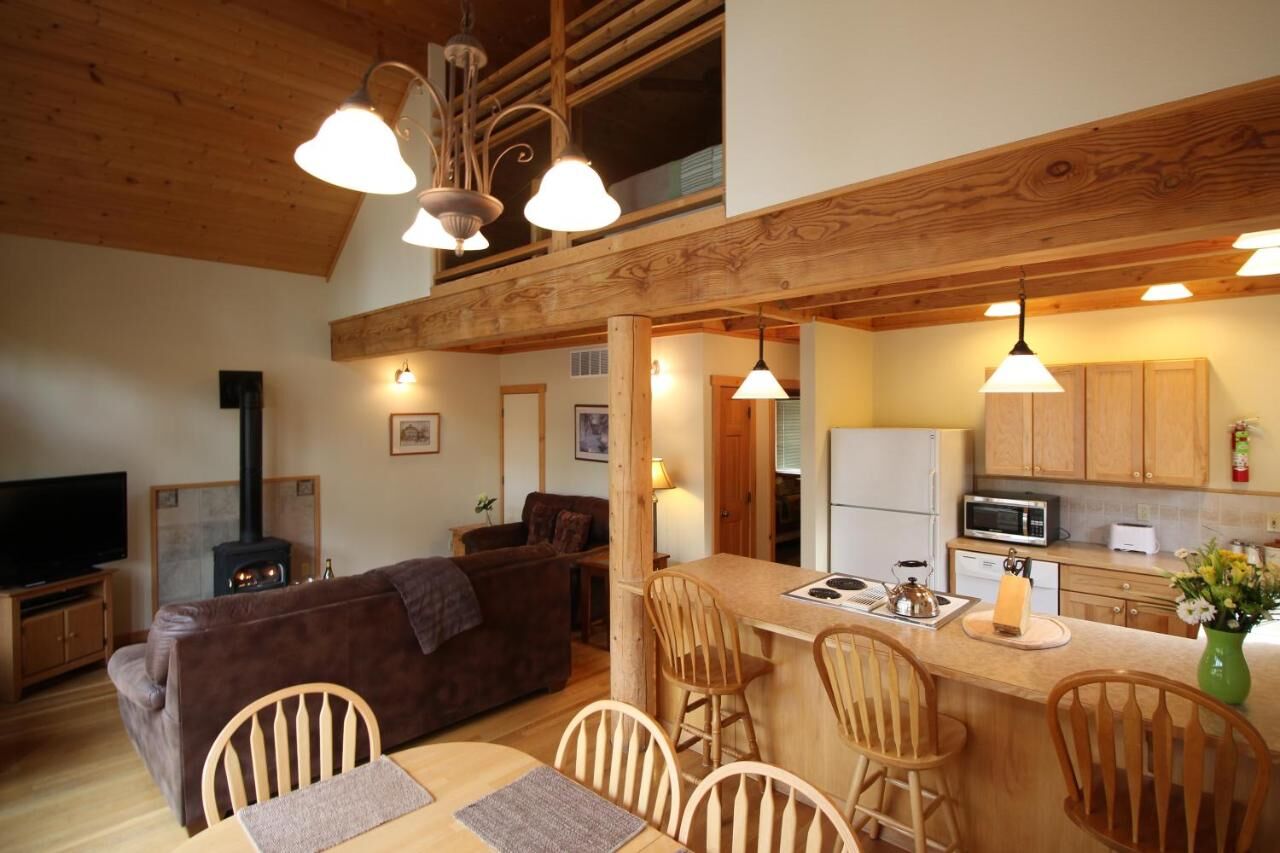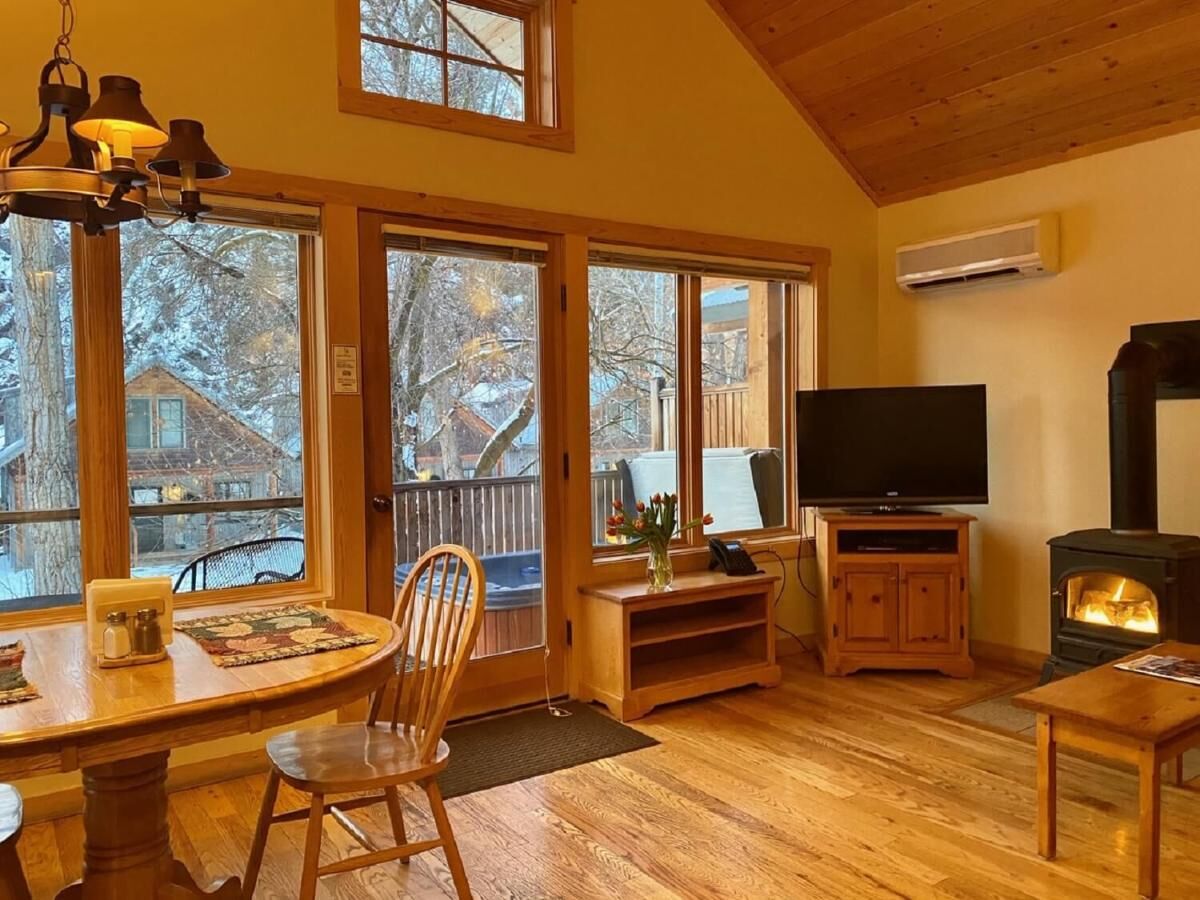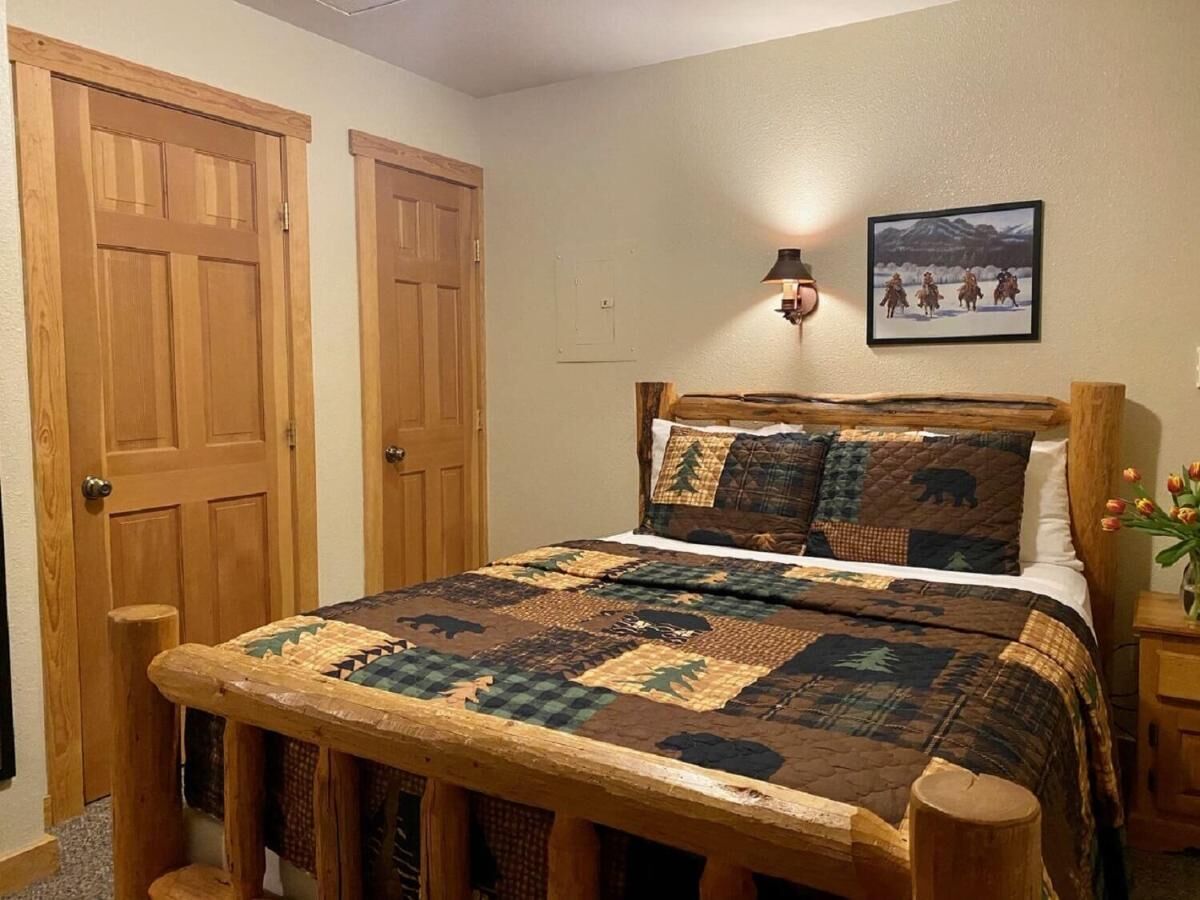 River's Edge Resort offers all the basic amenities your group or family needs when exploring a national park. All rooms have hot tubs, private balconies, and kitchenettes, and some chalets even have full kitchens. Choose from one-, two, or three-bedroom cabins, with or without river views. The lodge is great for family gatherings, and the dining options in Winthrop are pretty much all nearby, with a maximum five-minute walk.
Price: From $210 per night
Sun Mountain Lodge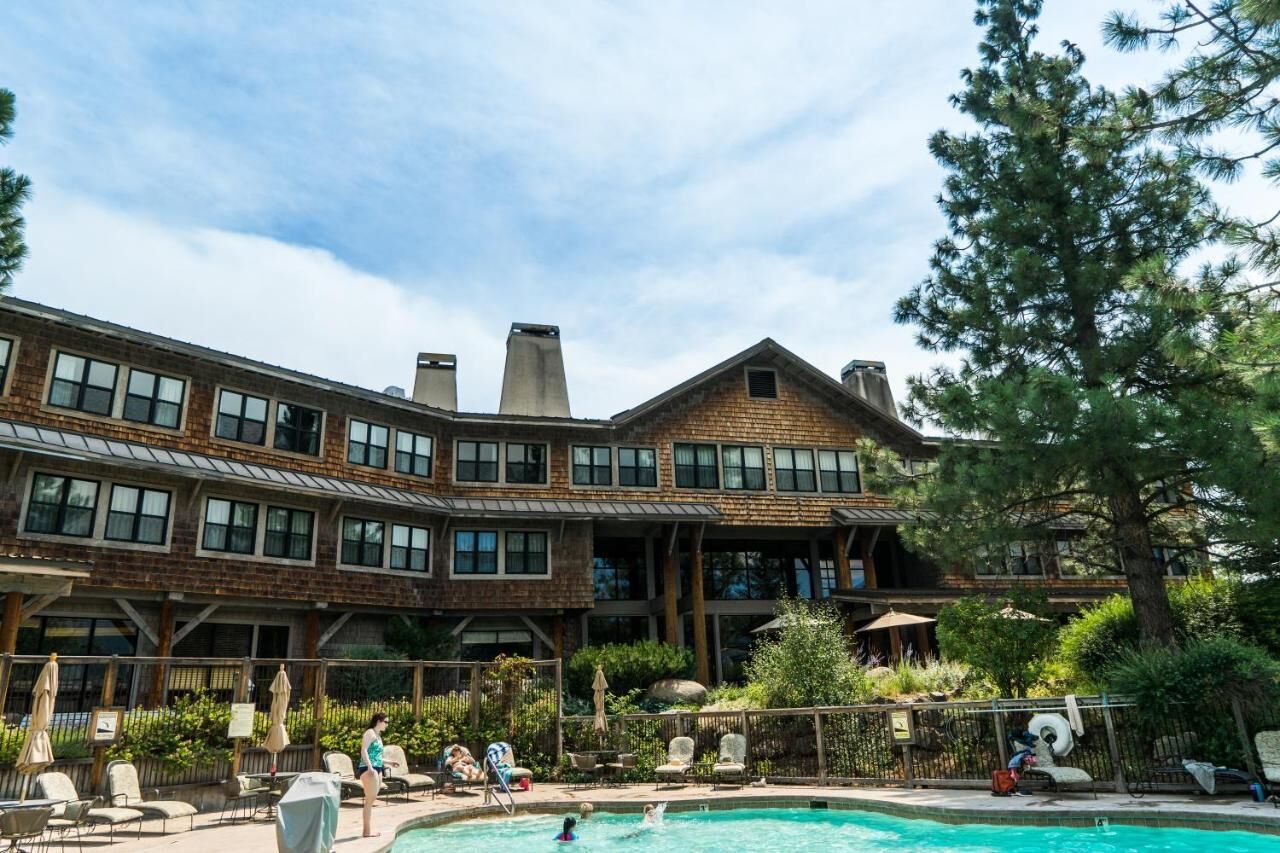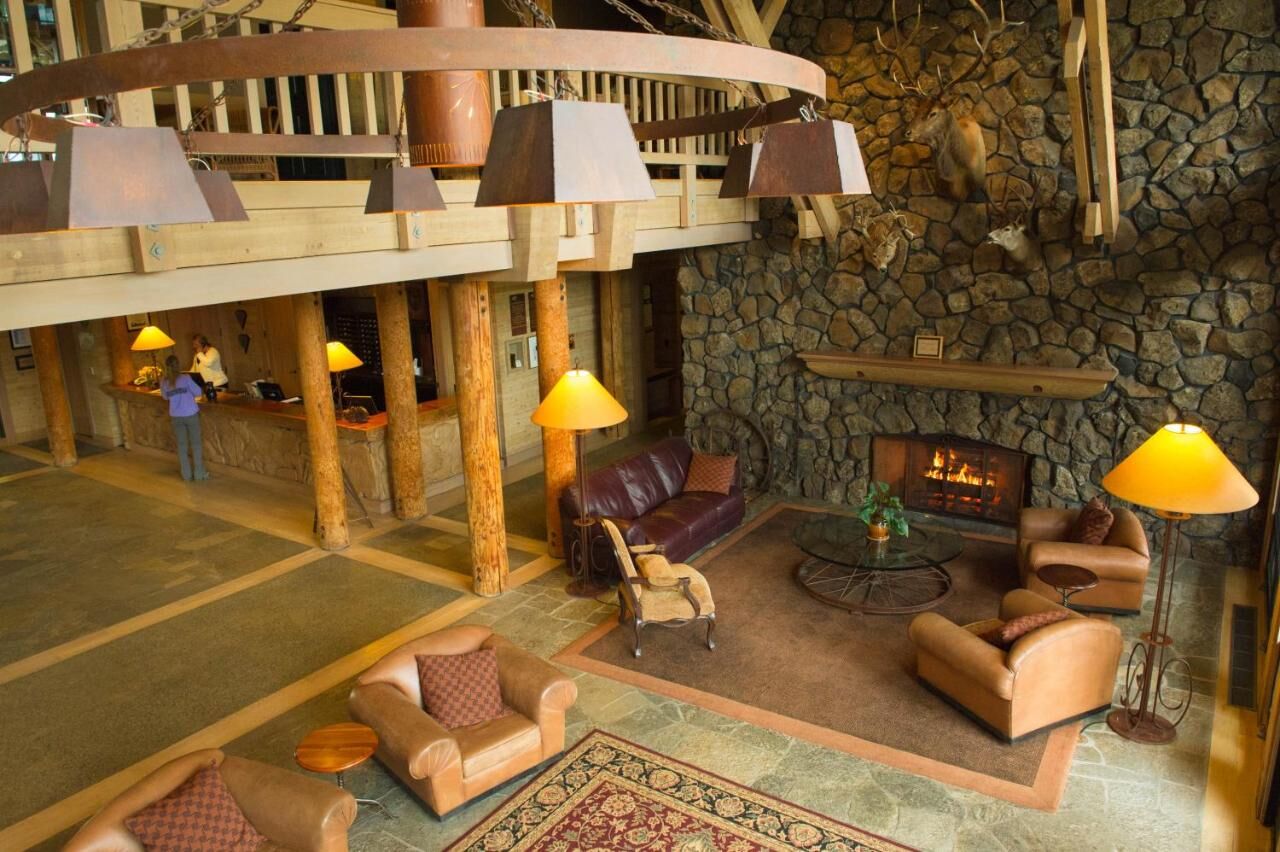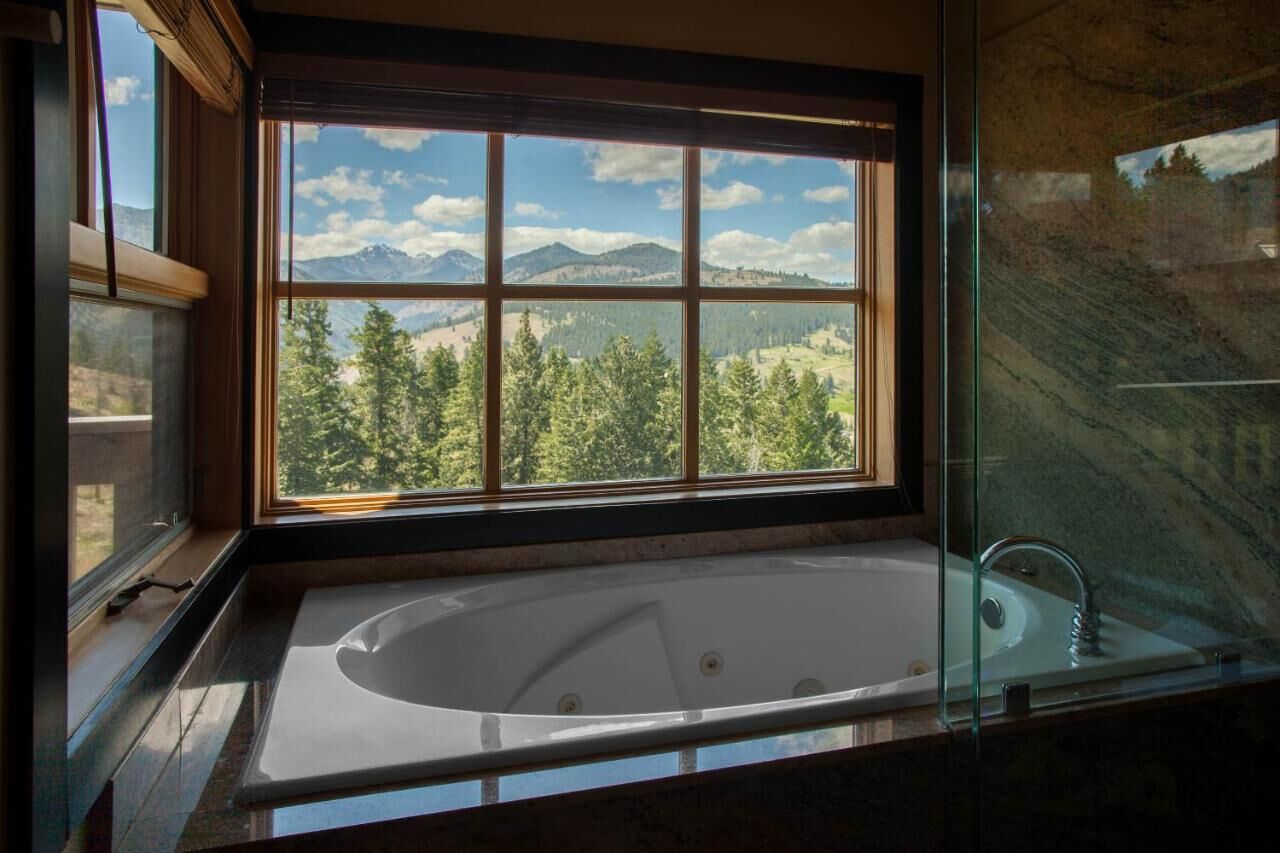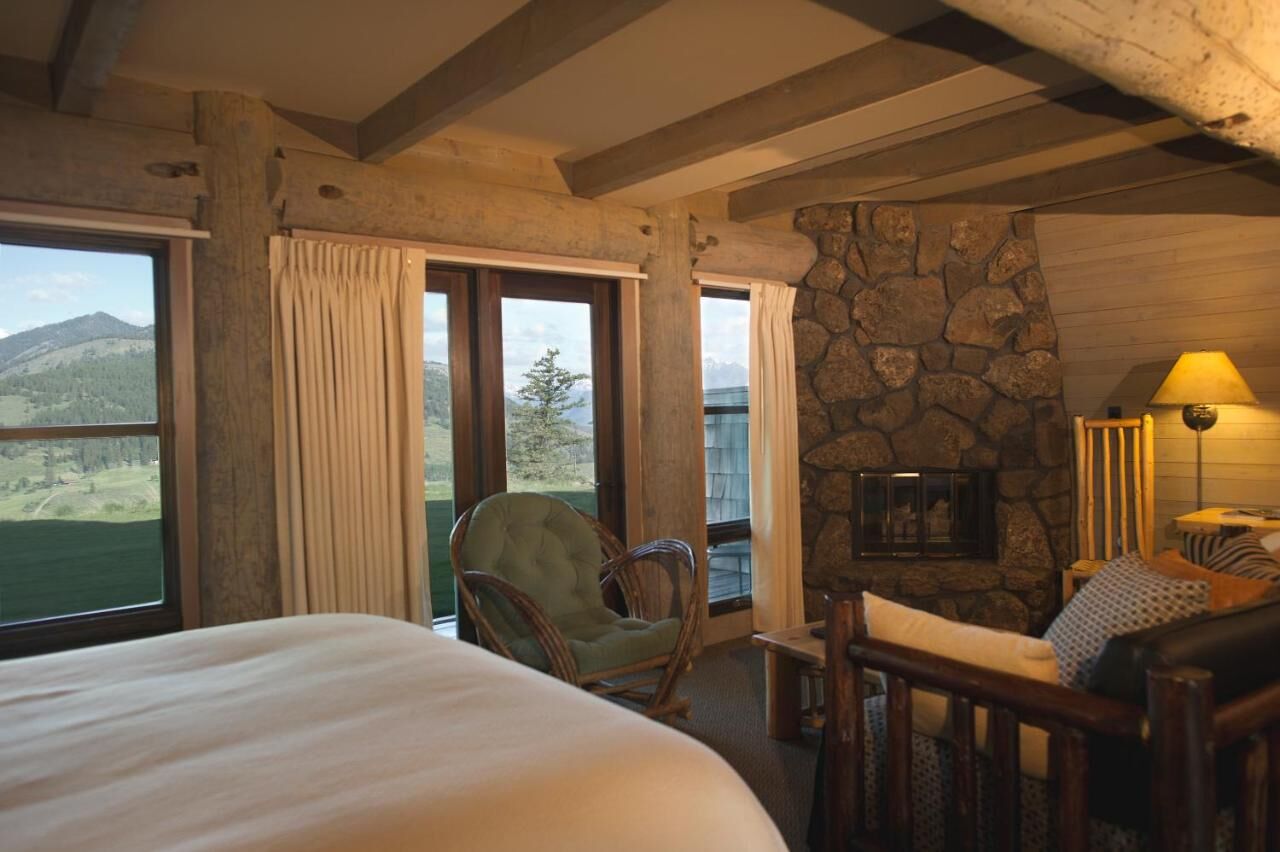 Sun Mountain Lodge is the perfect North Cascades National Park lodging option if you're traveling with kids. The pool is large, the views are fantastic, and the adults can lounge poolside or in a jacuzzi tub with epic views of the mountains. The hotel has a restaurant and bar, along with a great fireside lounge. If you plan to spend time in the area to horseback ride or get on the water in addition to visiting the park or cruising the North Cascades Highway, this is the place to base yourself.
Price: From $218 per night
AbbyCreek Inn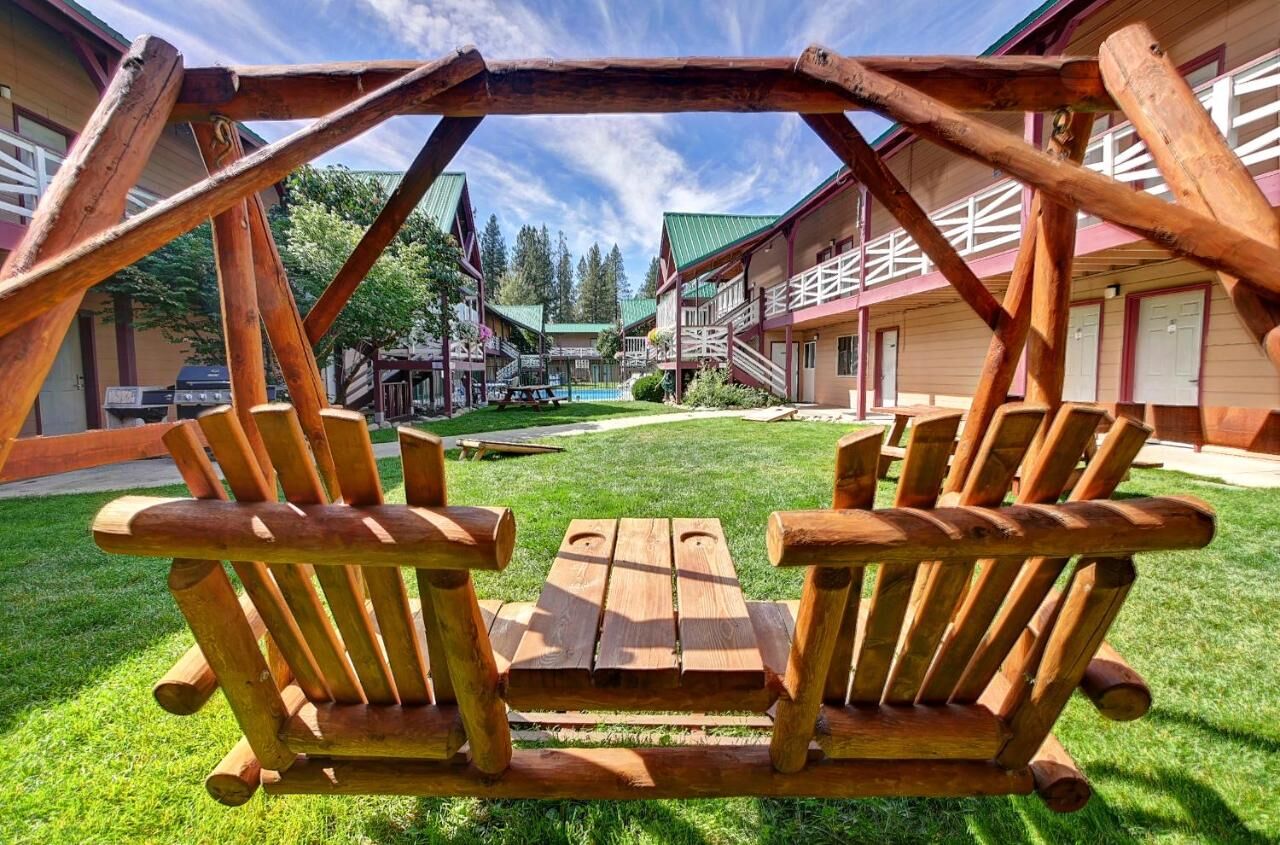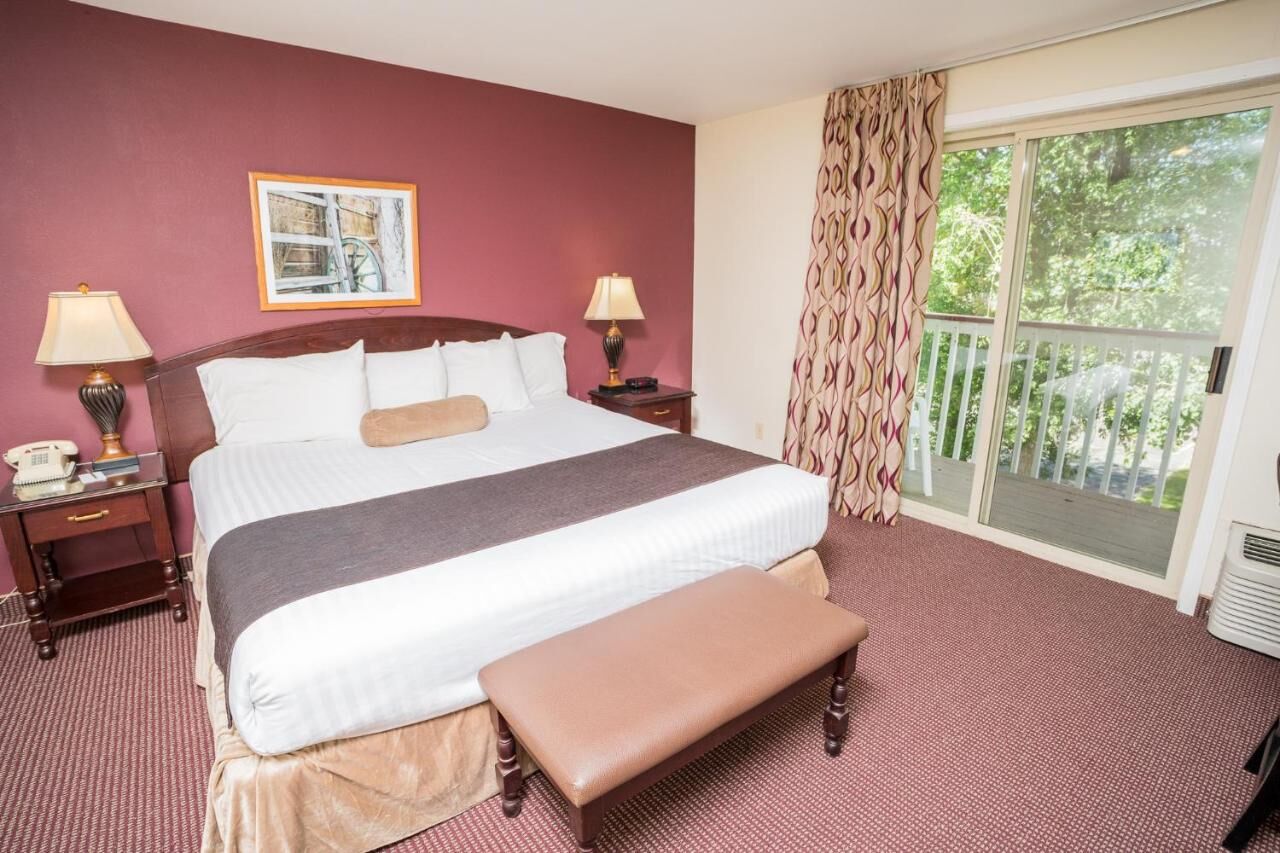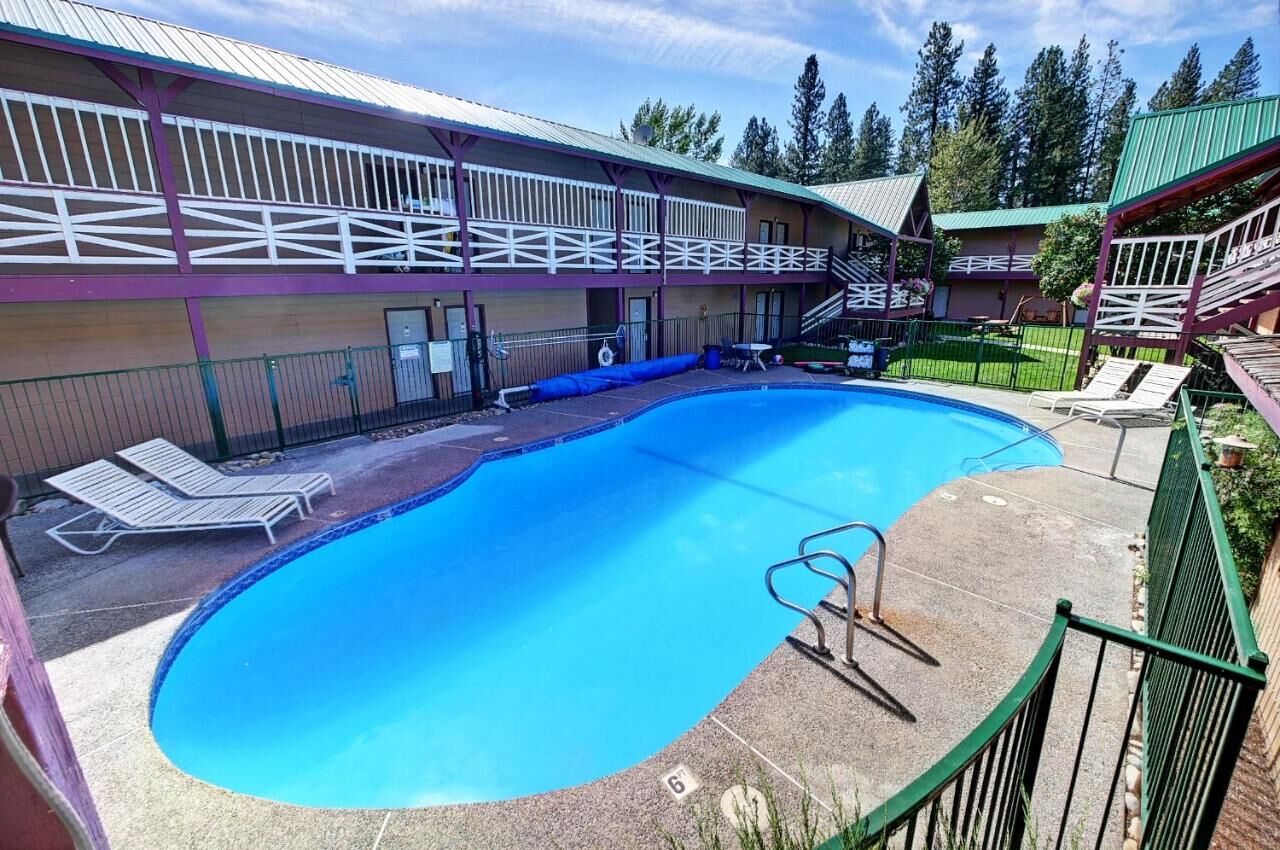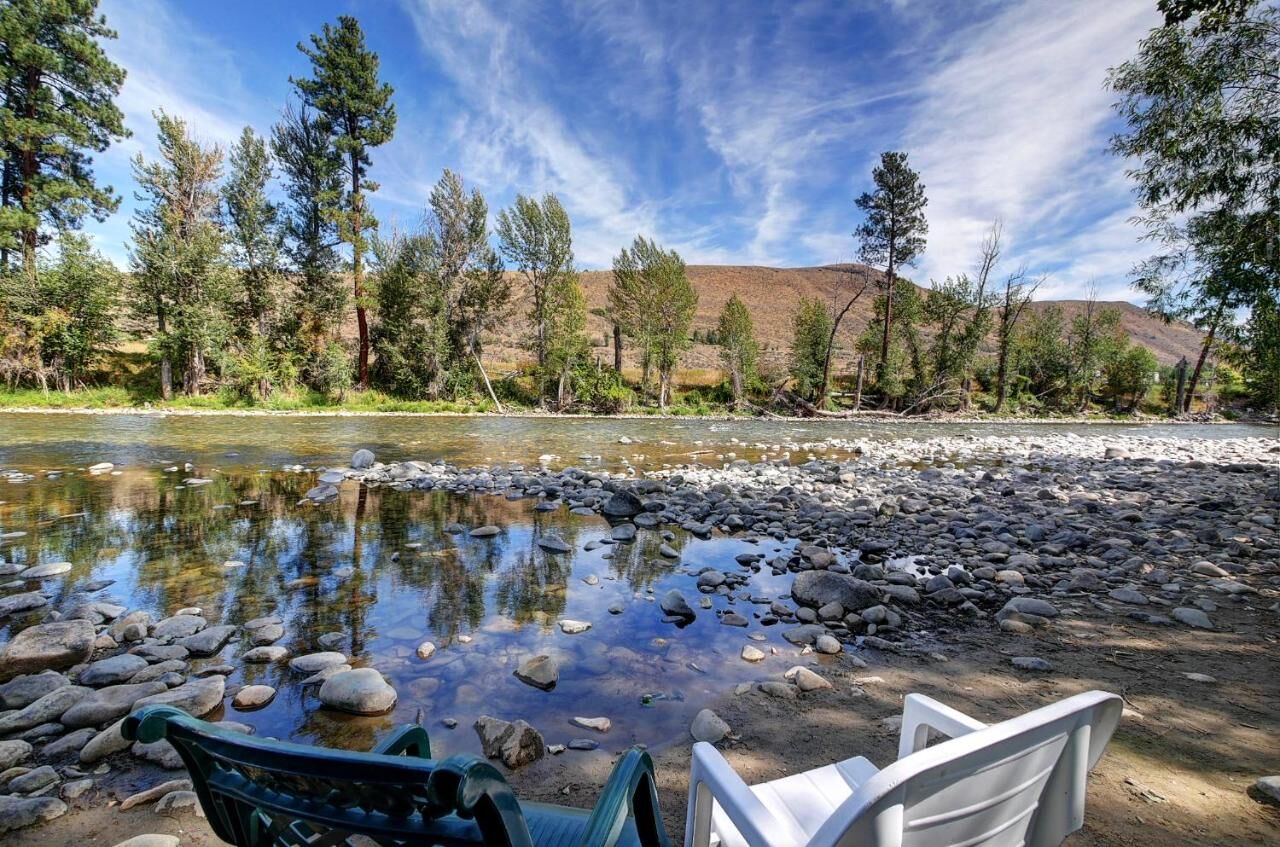 AbbyCreek Inn is just outside Winthrop. The property has a nice pool and hot tub, and a large courtyard perfect for cornhole and other games, as well as BBQs. The hotel also offers free bike rentals for pedaling along the waterfront or heading into town to grab dinner. Rooms are clean and cozy, set up motel-style overlooking the large courtyard and pool area. Breakfast is served each morning in the lobby.
Price: From $93 per night
Hotels in Concrete, Rockport, and Marblemount
Mt. Baker Hotel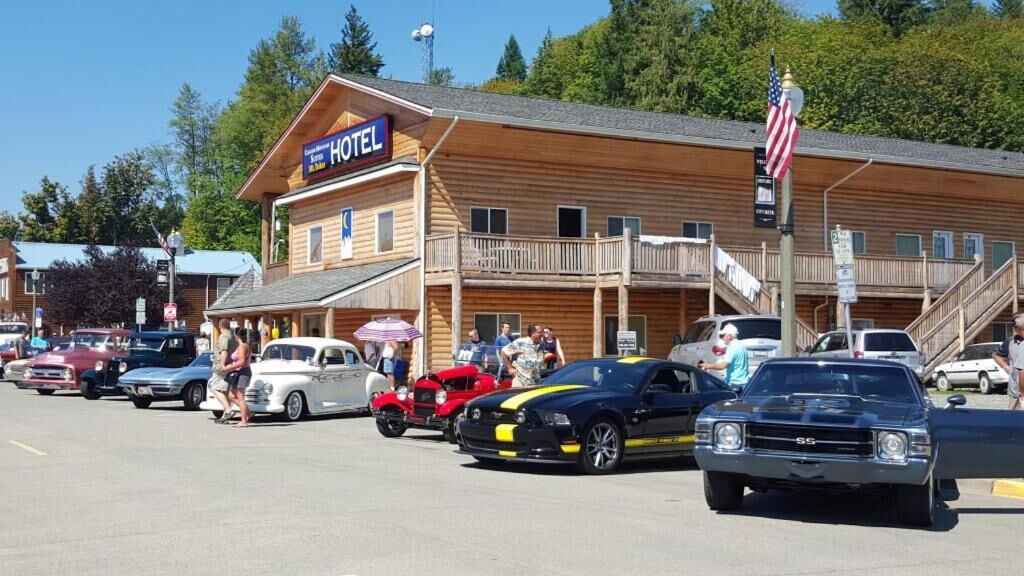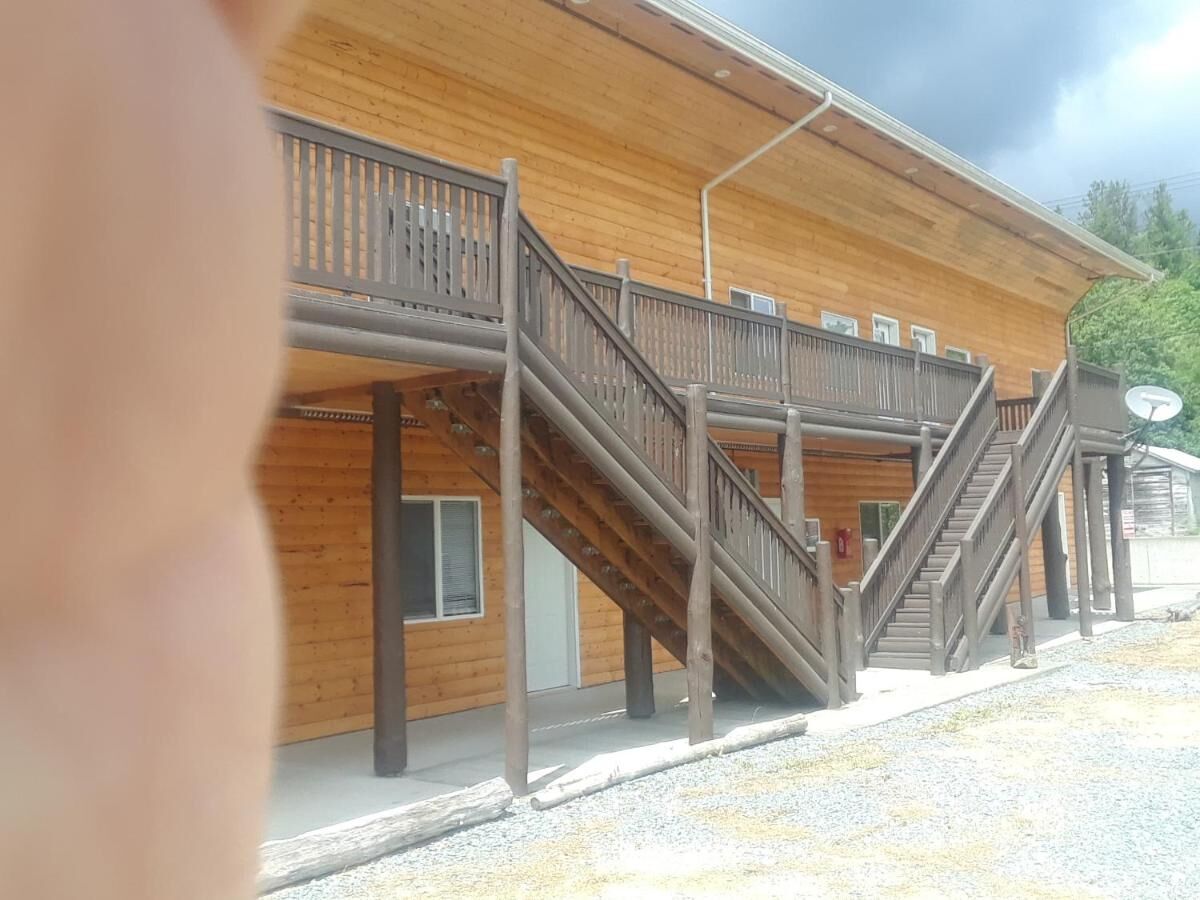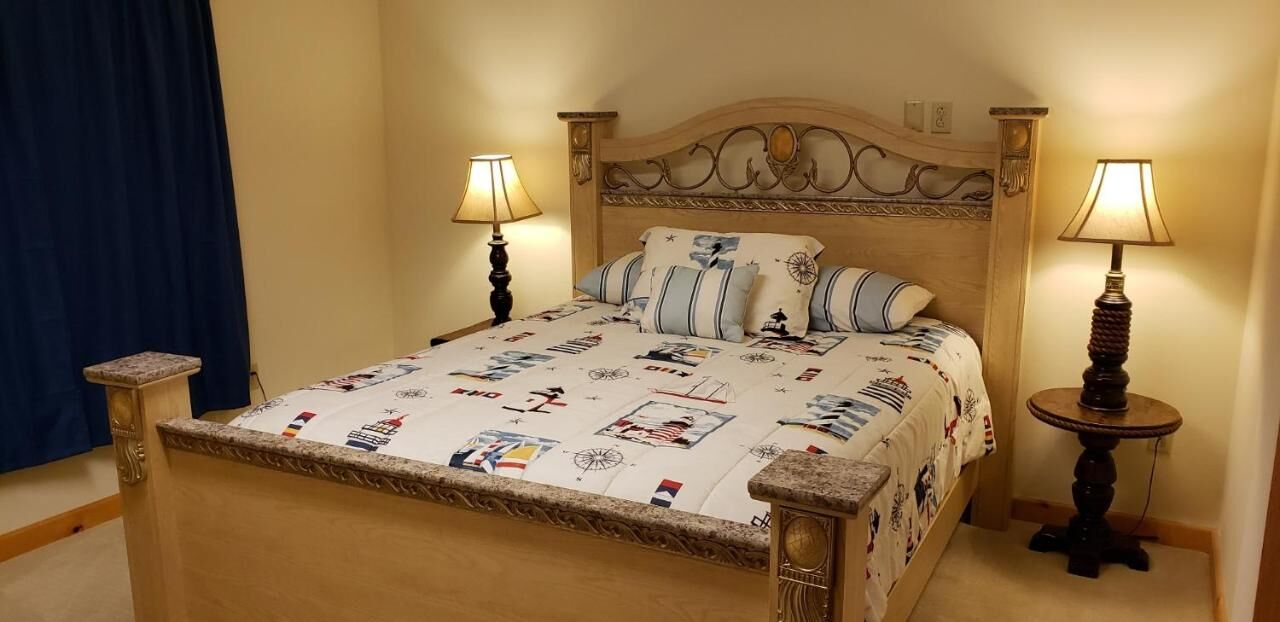 Mt. Baker Hotel showcases alpine hospitality in a manner only the Pacific Northwest can provide. Mt. Baker itself towers in the background and guests stay in rustic suites on the main strip of Concrete, Washington. The west entrance of North Cascades National Park is 30 minutes up the North Cascades Highway.
Price: From $75 per night
Glacier Peak Resort and Winery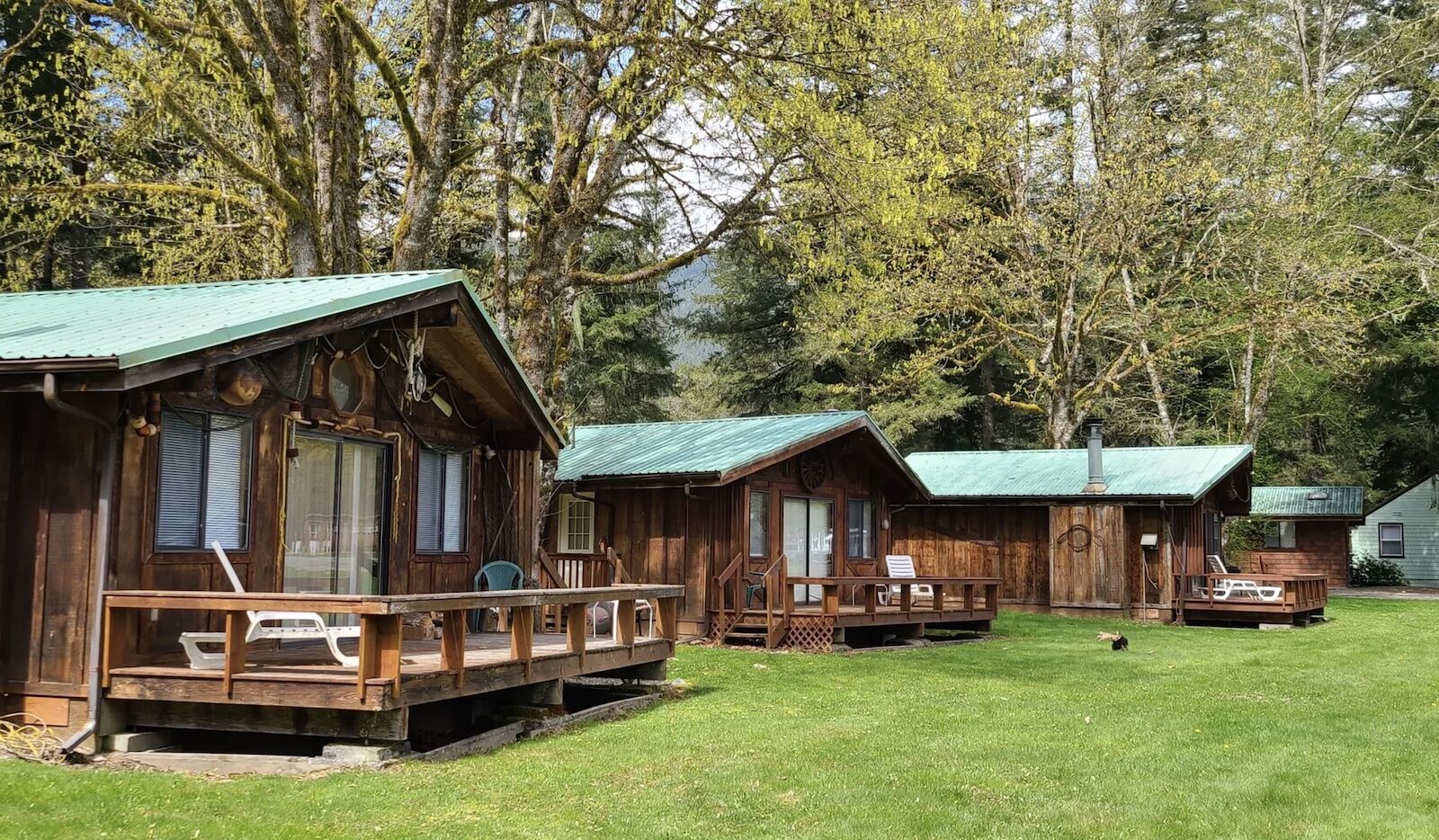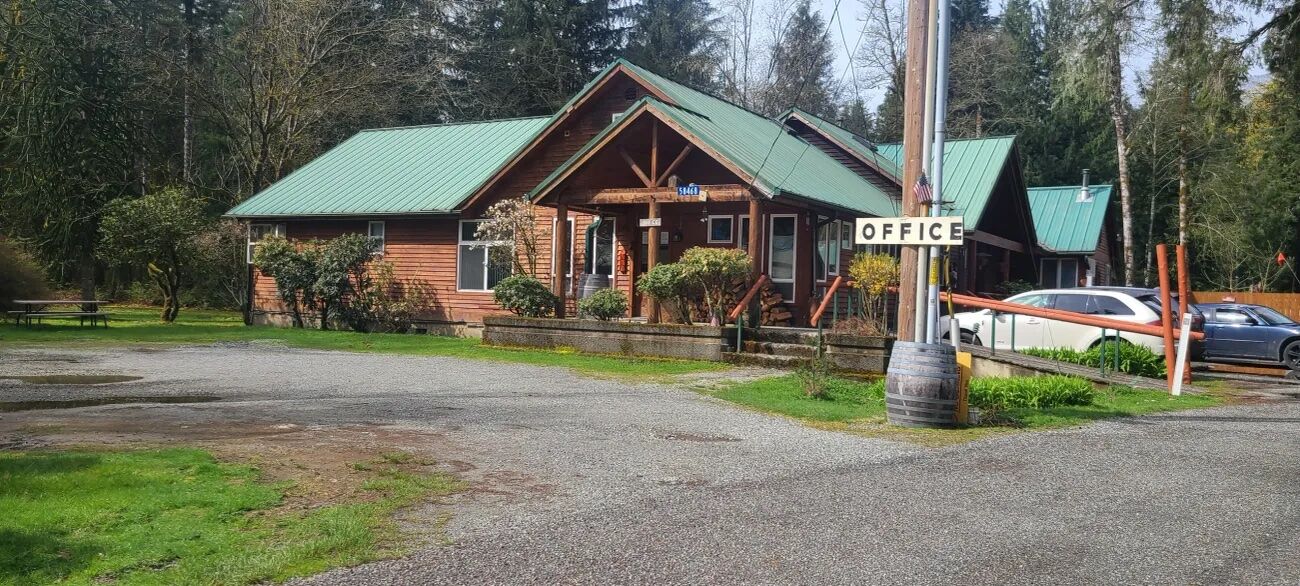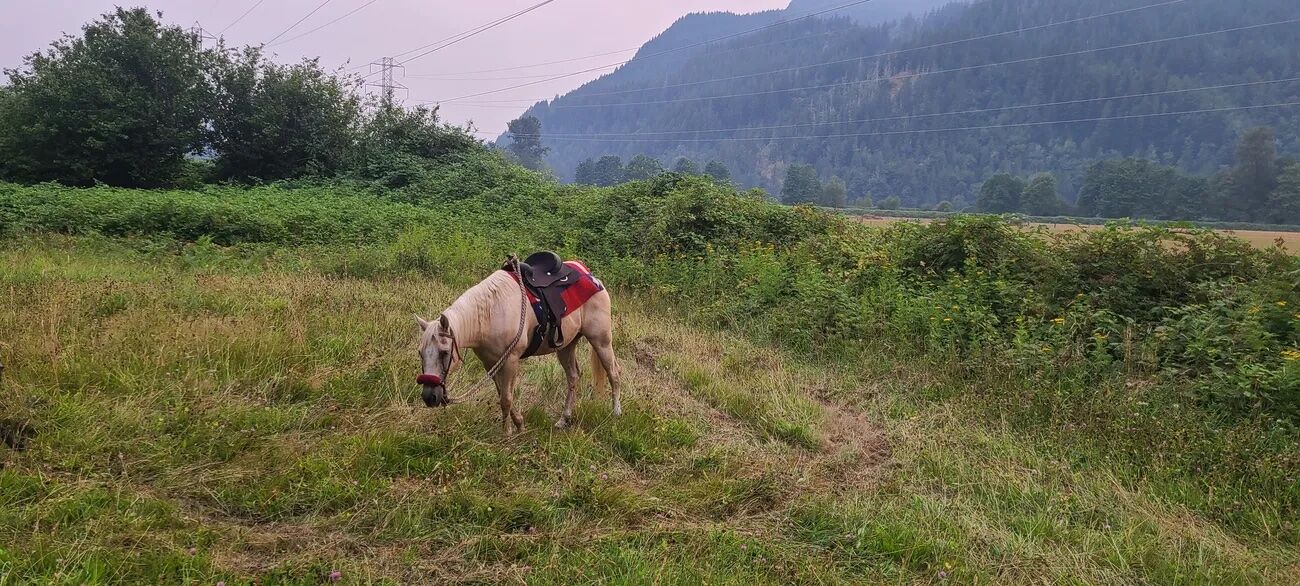 Who doesn't love a glass of local wine after a good hike? Glacier Peak Resort and Winery is located along the North Cascades Highway between Rockport and Marblemount. Guests can stay in a private cabin or book a private tent camping spot or RV spot. And the lodge has a laundromat for your sweaty hiking clothes. The lodge, restaurant, and wine tasting room are just 15 minutes from the park's west entrance, making it easy to go right from hiking to happy hour with minimal delay.
Price: Cabins from $129 per night, campsites $25 per night
Where to stay near the town of Glacier
North of Mt. Baker, the town of Glacier provides quick access to many trailheads leading into North Cascades National Park's northwest side, near Mt. Baker Ski Area. If you plan to trek the Copper Ridge Loop or any of the surrounding trails, basing yourself in the area for a night beforehand is a good way to relax and prepare before starting your trek the next day. There are a handful of great Airbnb rentals in the area to serve as your North Cascades National Park lodging.
Mt. Baker cabin with hot tub and forest views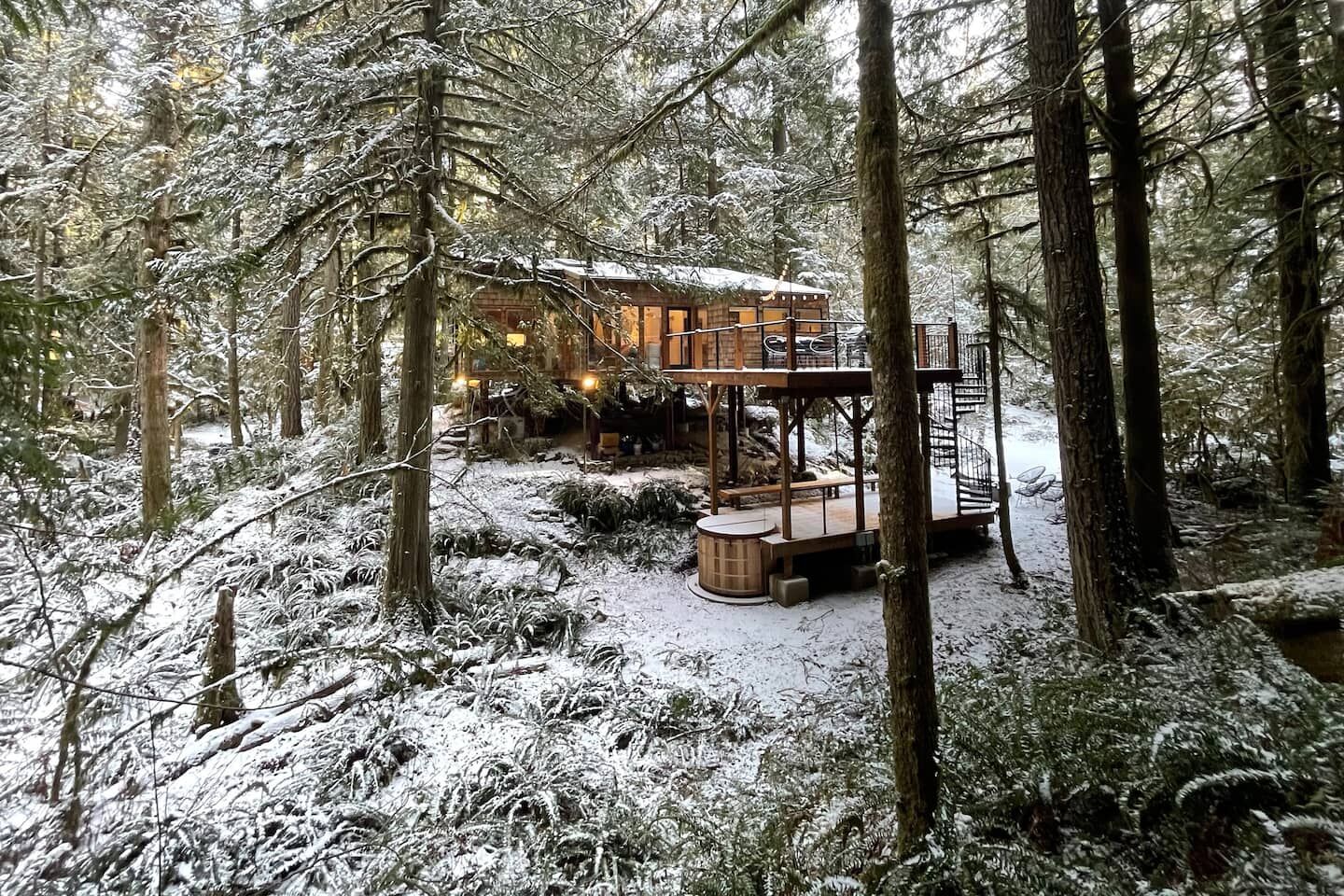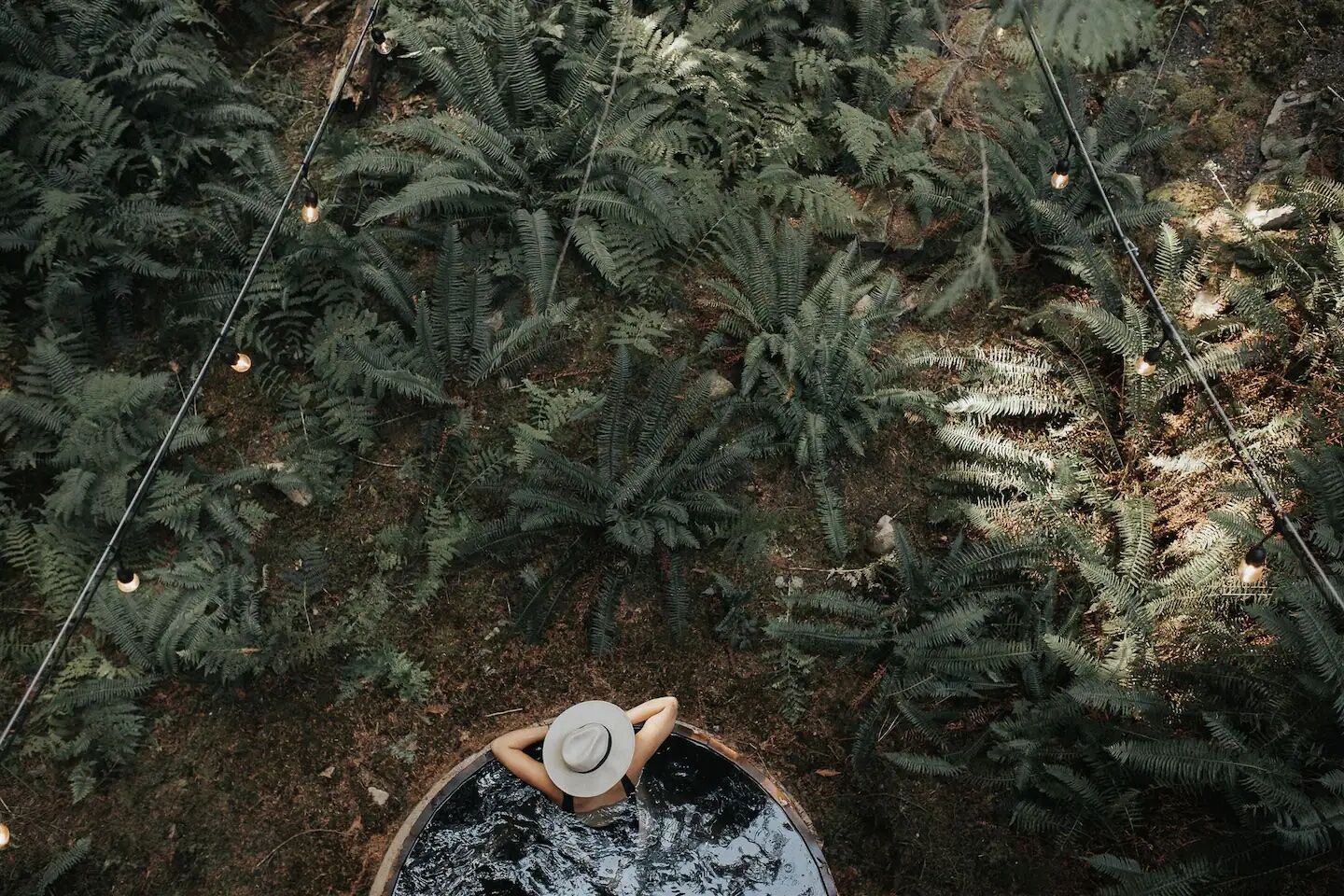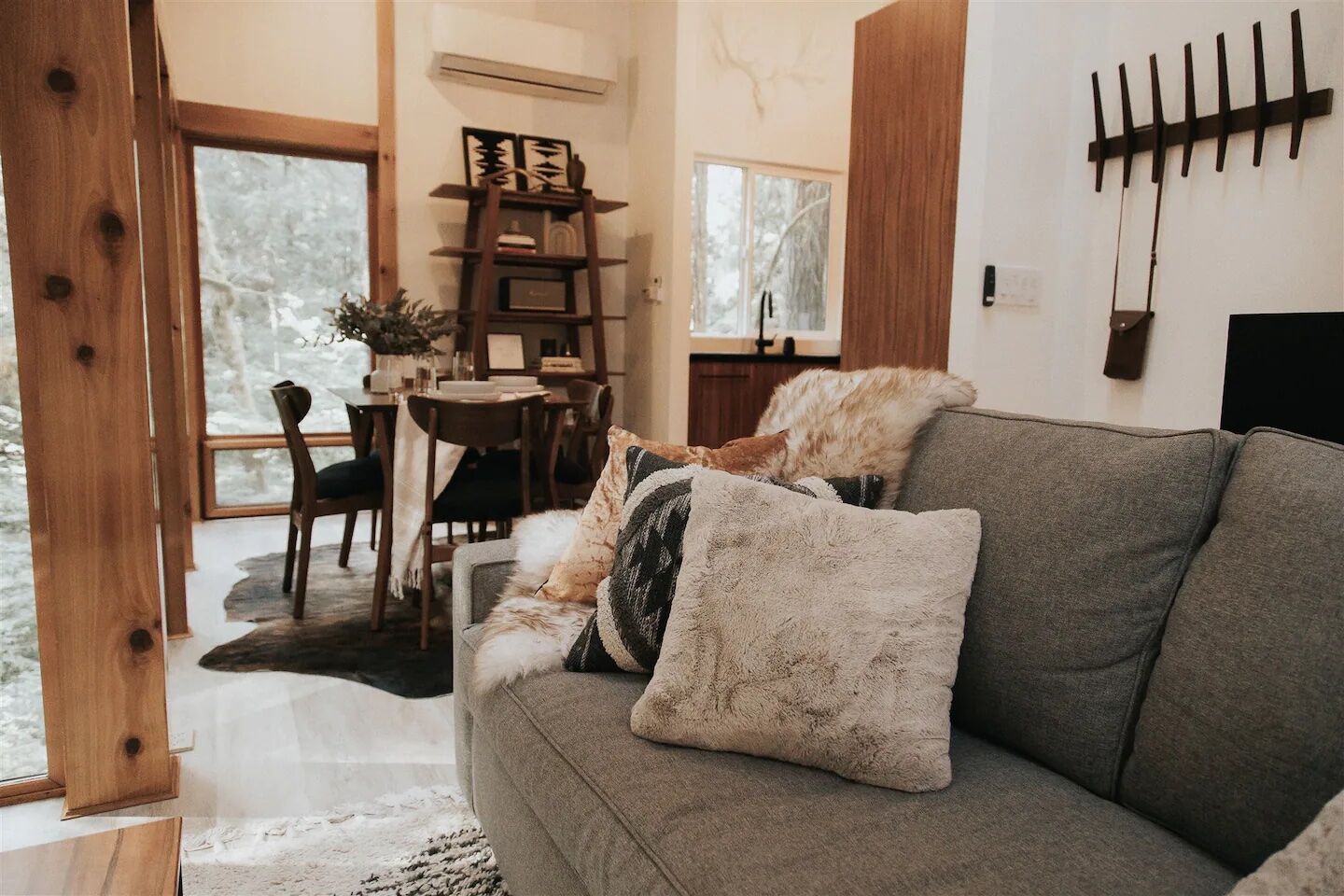 This stilt-elevated cabin in Mt. Baker National Forest is just outside Glacier. The cabin features an outdoor cedar hot tub and memory foam mattress inside, so you'll be comfortable no matter where you hang out. There's a propane fireplace to keep warm and a kitchen so. you can whip up a packed lunch before hitting the trails. Because this cabin is so close to the town, you have access to the amenities of the Snowline neighborhood including a fish pond, a recreation center, an outdoor pool, and a playground. It's definitely one of the more elegant North Cascades National Park lodging options, if you can swing the bill.
Four guests, one bedroom
Price: $450 per night
Cozy condo close to Mt. Baker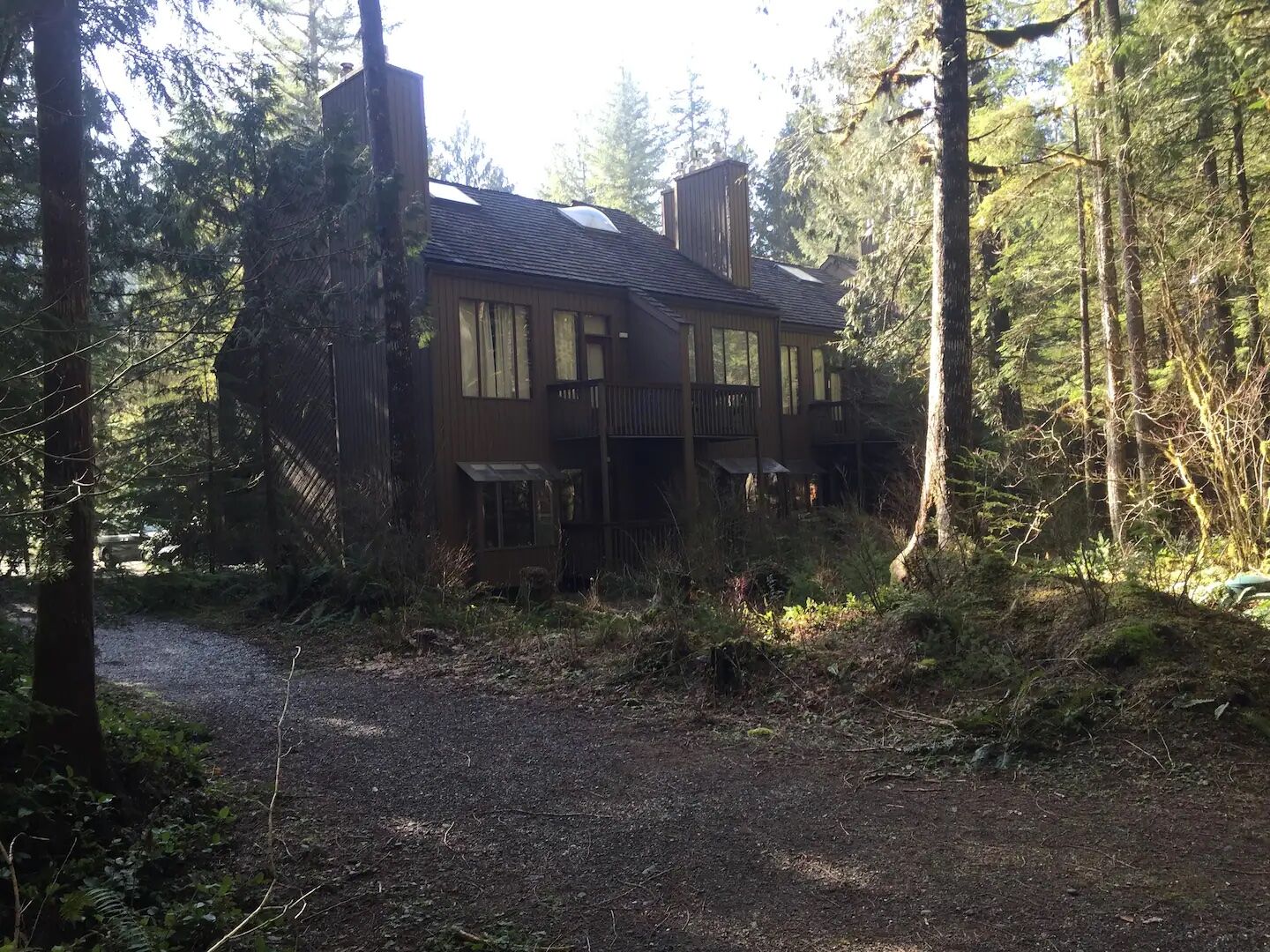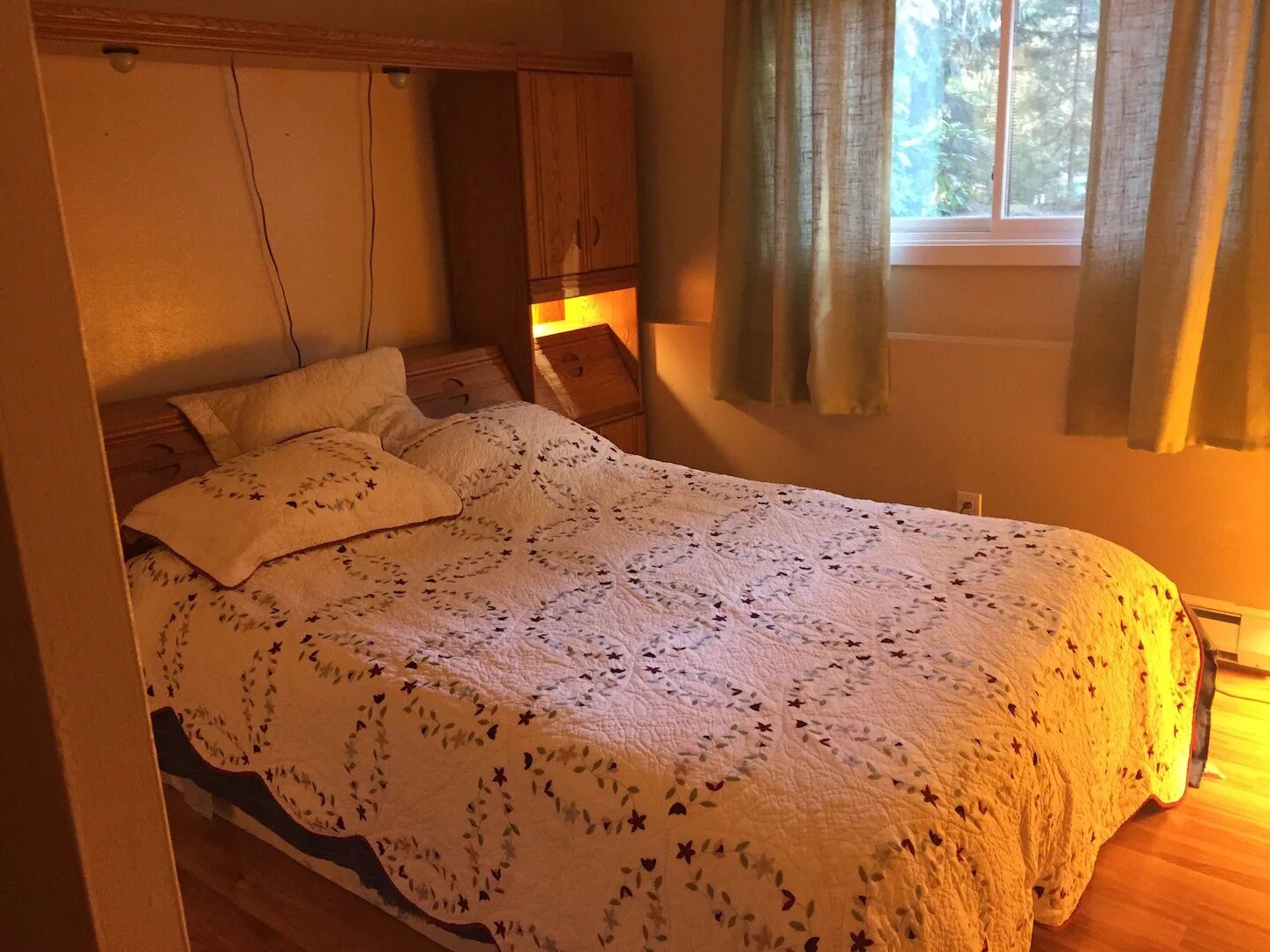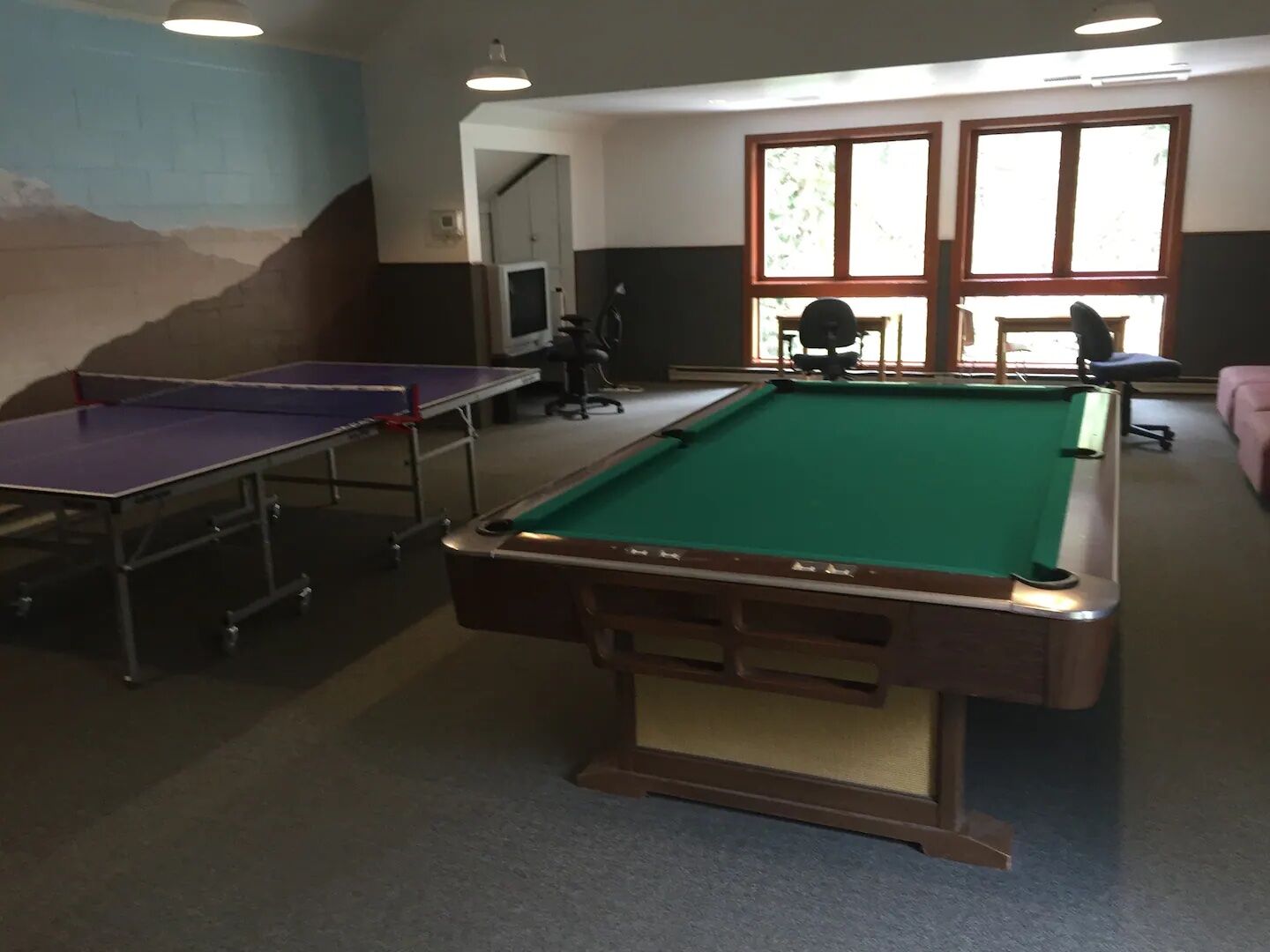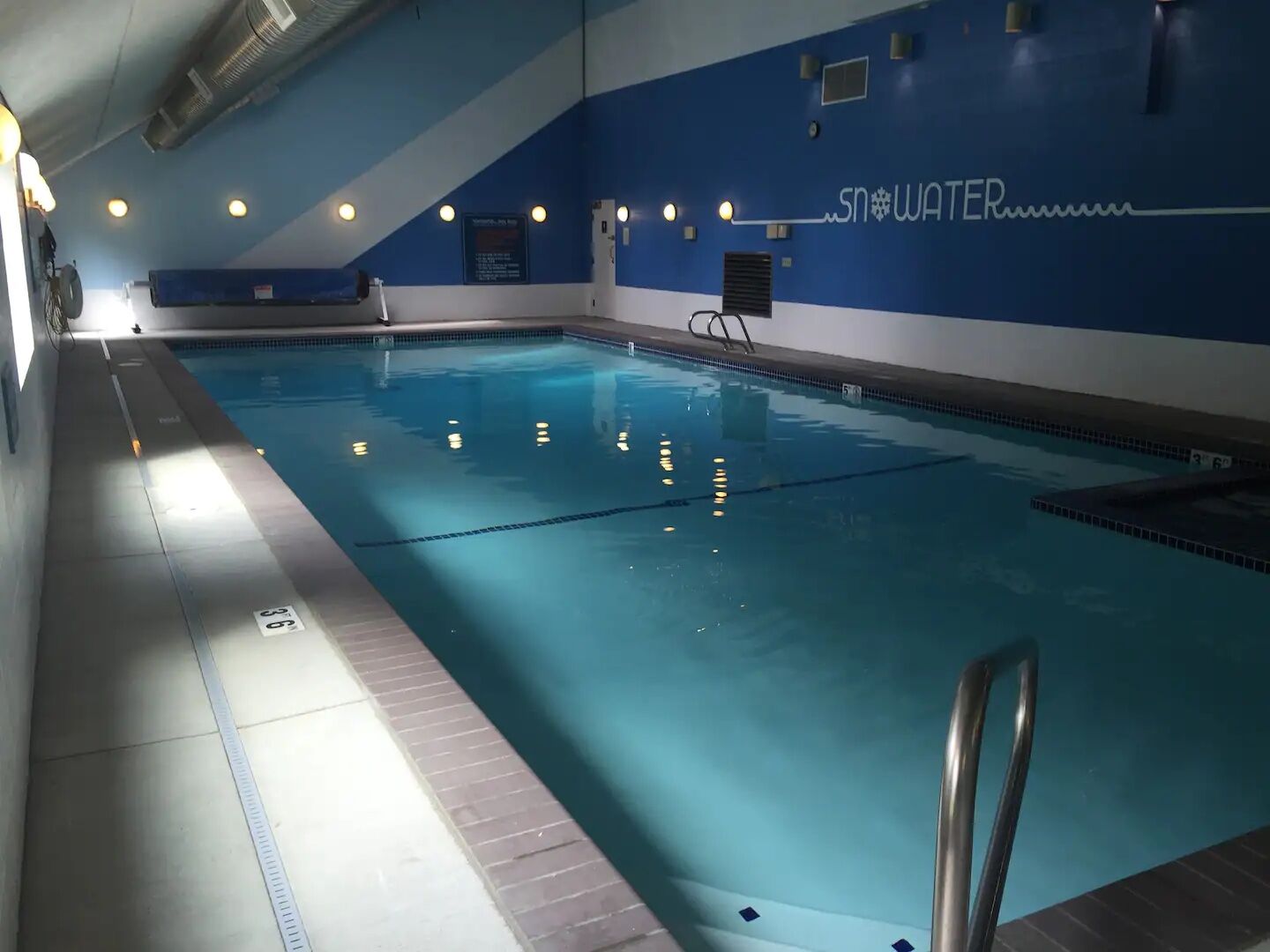 There's something about the calming flow of river water that helps you relax and focus before heading out on an outdoor adventure. Located along the Nooksack River just off the Mt. Baker Highway, this apartment provides a great place to lay out your gear and get it organized before heading into the park. There's a full kitchen, a fireplace, and a bedroom.
Four guests, one bedroom
Price: $96 per night
What did you think of this story?