8 Seattle Airbnbs Close To Fresh Seafood, Pike Place, and the Space Needle
Seattle is home to famed attractions including Pike Place Market and the Space Needle. It's where the grunge scene broke from dark dives into the mainstream sound of the nineties, and one of the few places in the United States where you can wander hallways lined with Chihuly glassworks, catch a rock show, and eat the day's freshest oysters, all in one outing. To do so, you'll need to be properly positioned — and these are the best Airbnb Seattle options to experience the city in depth.
We hope you love the Airbnb Seattle properties we recommend! Just so you know, Matador may collect a small commission from the links on this page if you decide to book a stay. Listed prices are accurate as of the time of publication.
1. Belltown neighborhood condo with Elliott Bay views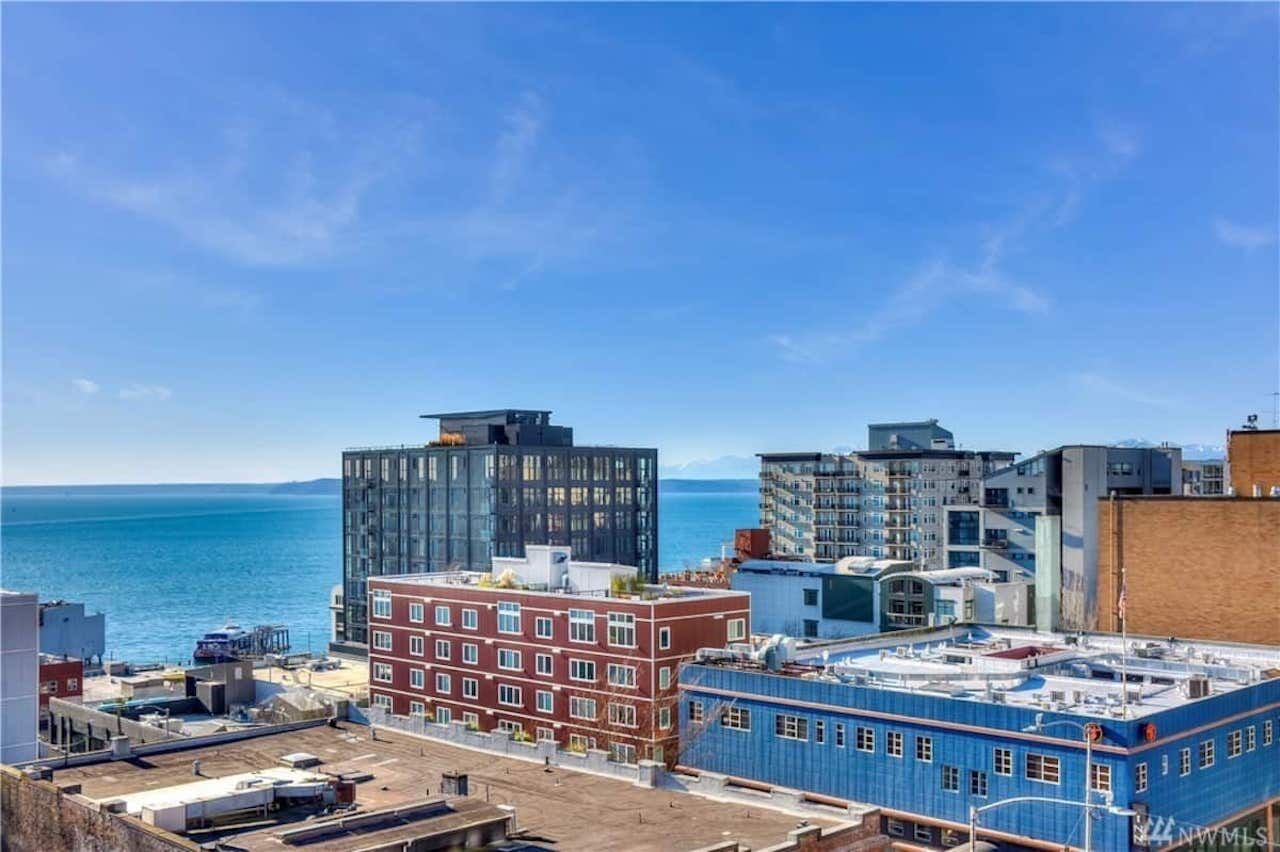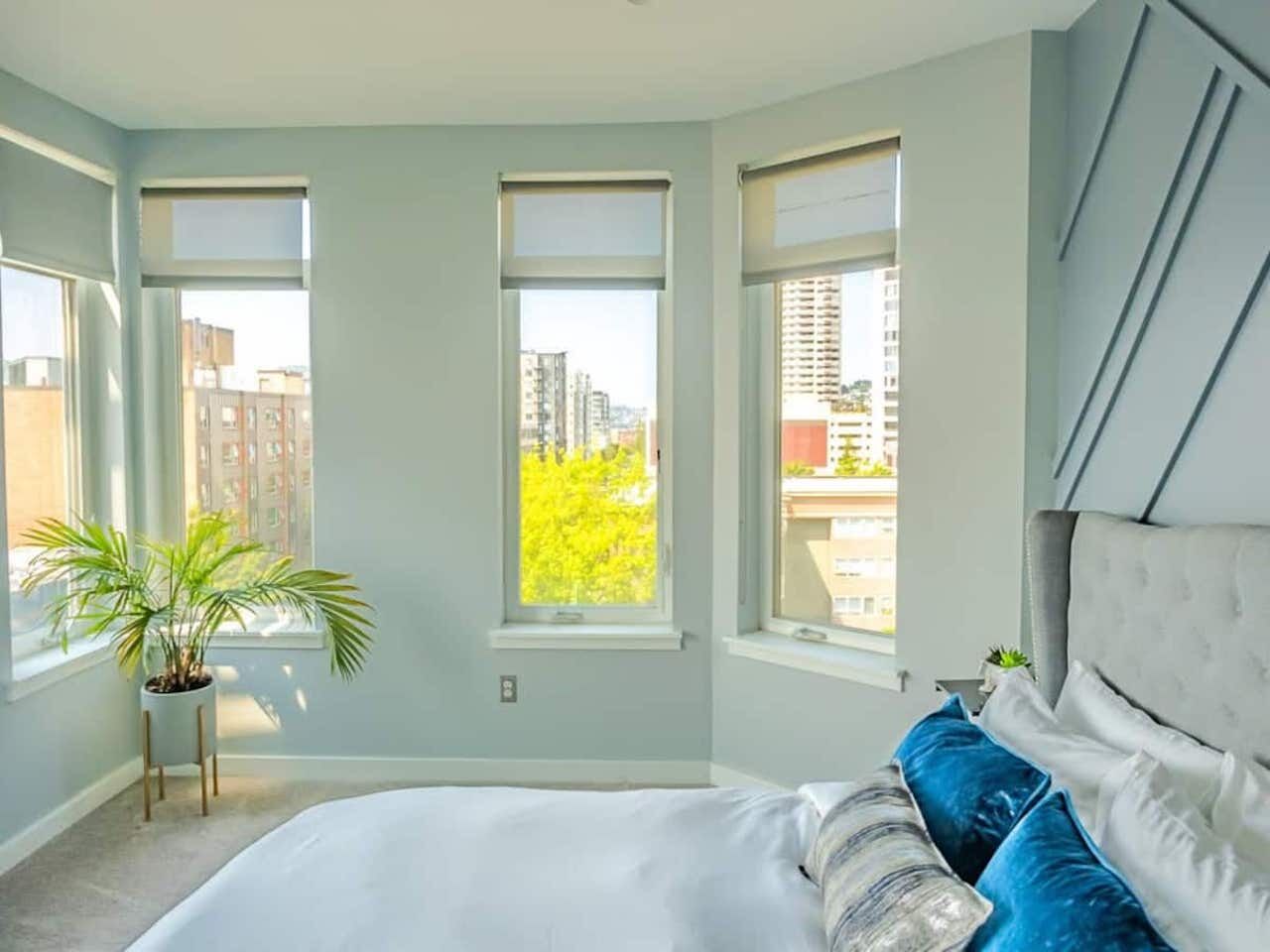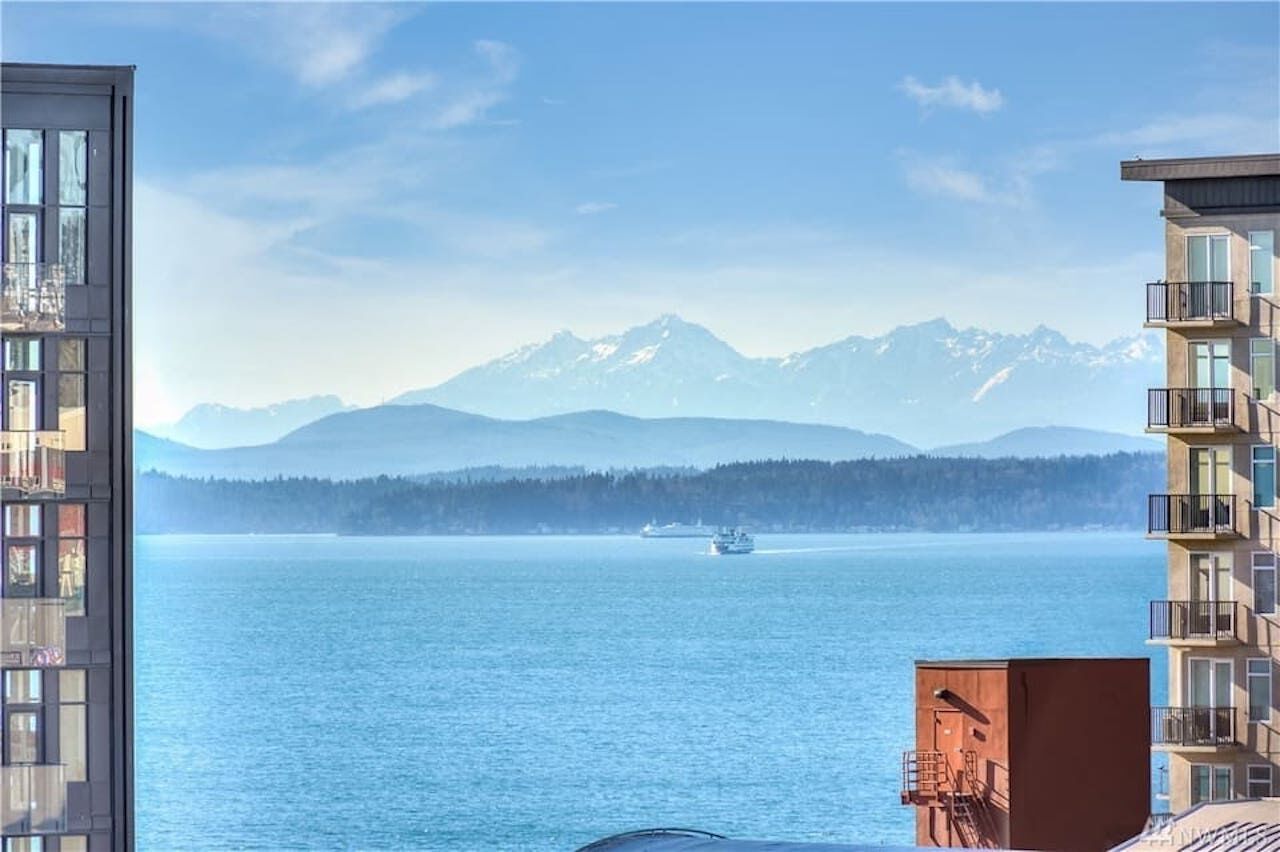 Part of any urban adventure is gazing out at the cityscape, preferably from an elevated position. You can do just that from this luxe apartment. Here you have an Airbnb Seattle masterpiece with the bonus of not needing to depend on the city's unreliable weather to enjoy it. The city presents itself in grand fashion through the large living room windows gazing out over Elliot Bay. When you do wish to venture out to explore, the location is ideally set between the Pike Place Market and the Space Needle, with ample options to stop for lunch, a brew, or a photo op in between.
Five guests guests, two bedrooms
Price: $253 per night
2. Art-filled industrial loft in South Lake Union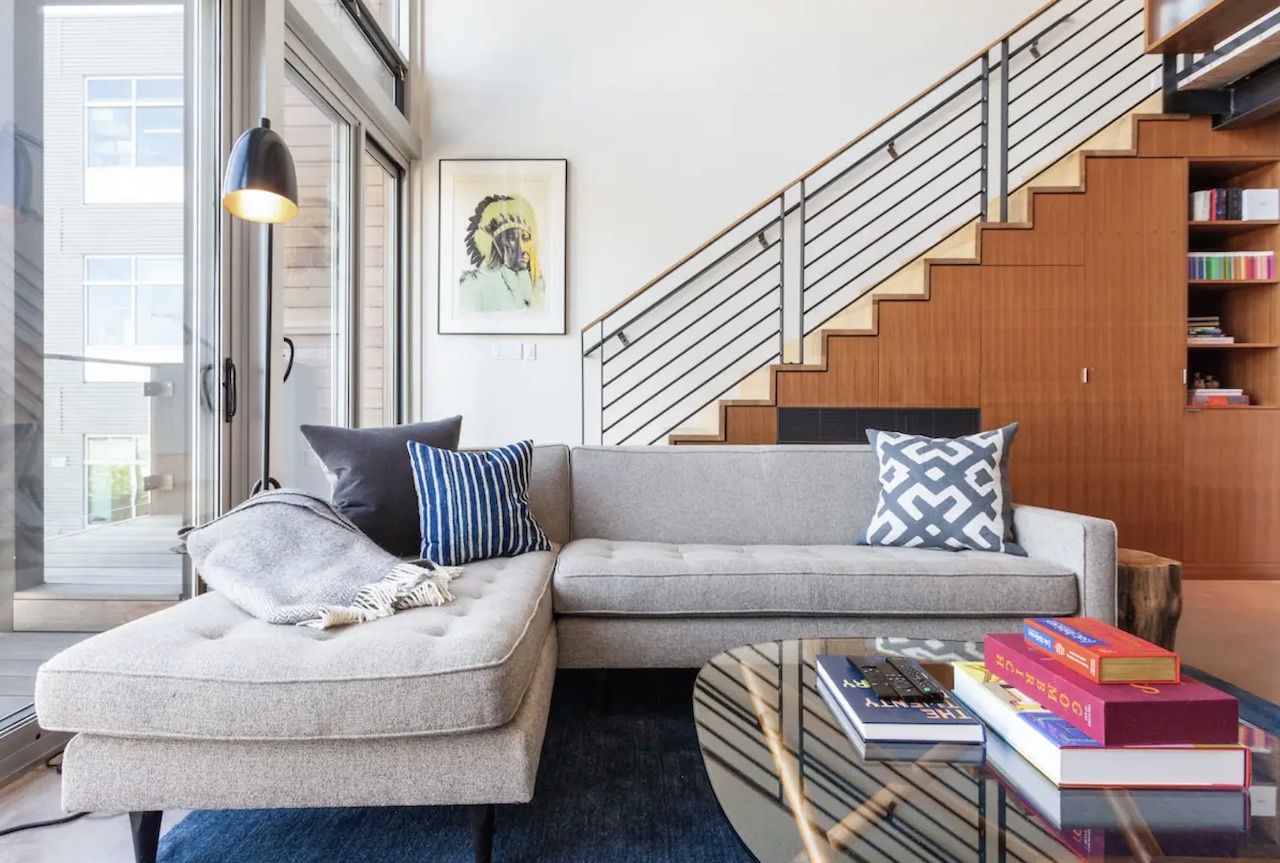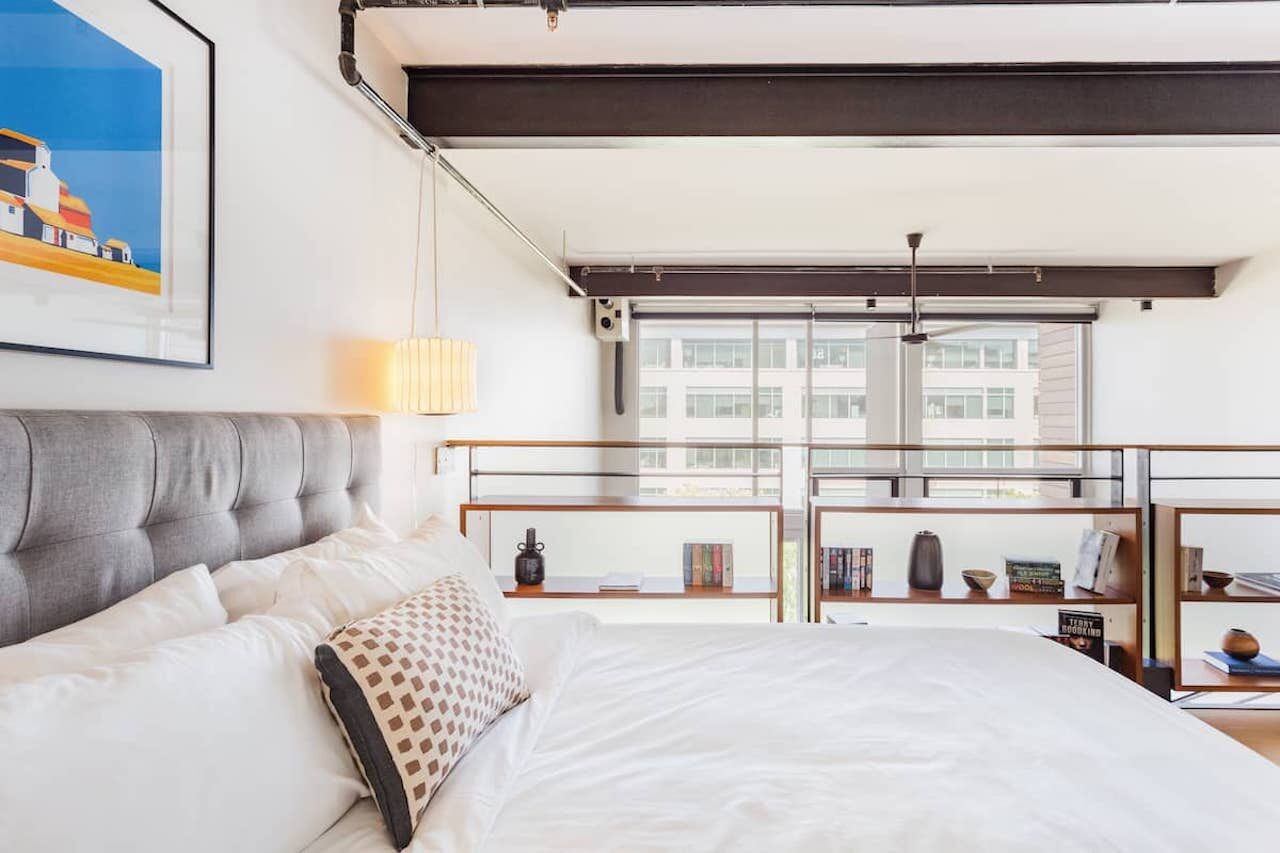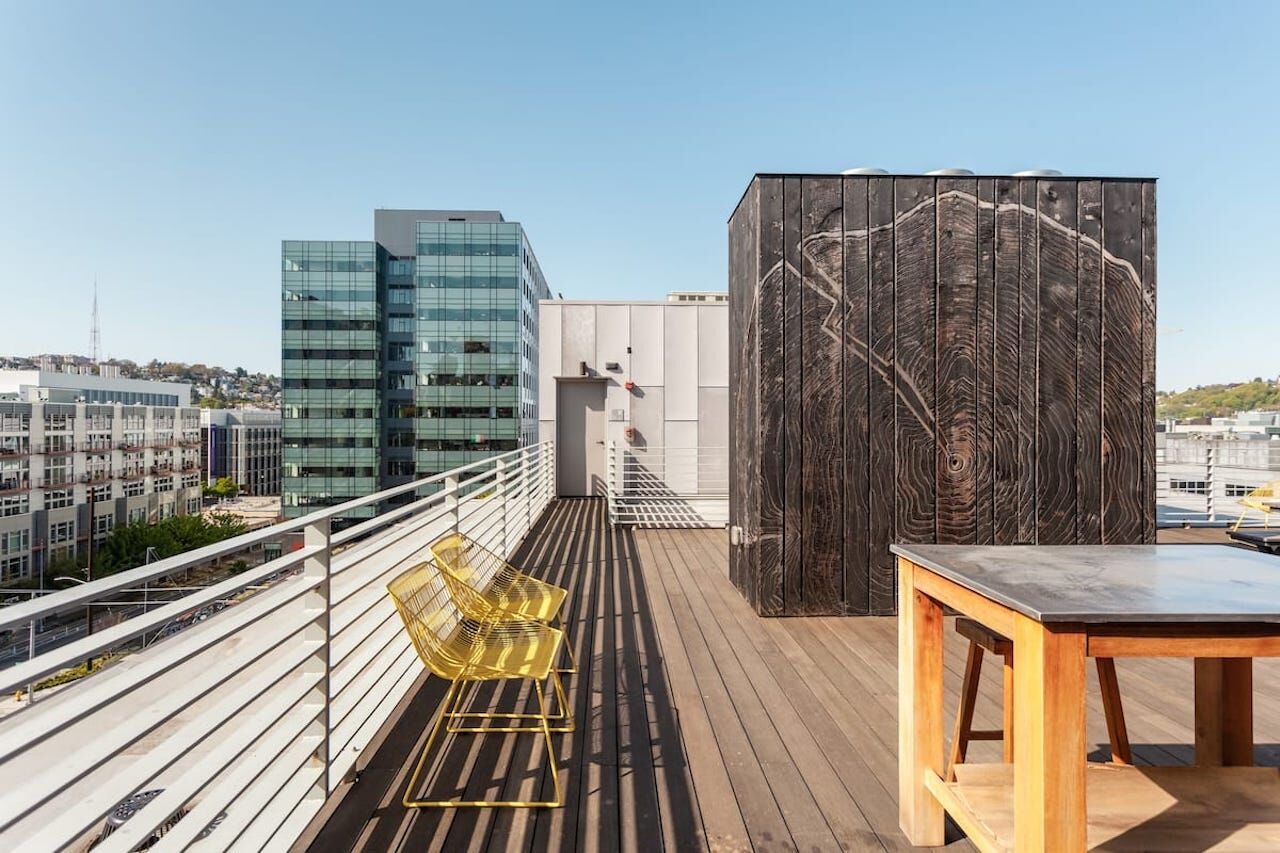 Seattle is a place imbued with a rebellious, artistic spirit, from the grunge era to the kilns and easels of the Historic Central Area Arts & Cultural District. What makes this apartment one of the best Seattle Airbnbs is that you can sleep amongst the products of that spirit. Double-height windows illuminate artworks throughout the day. The fact that the apartment itself is super chic and modern — and close to Uptown, downtown, and Capitol Hill — makes it a slam dunk of Durant-esque proportions (sorry, Sonics fans).
Four guests, one bedroom
Price: $167 per night
3. Bright and spacious house off Broadway in Capitol Hill, near stadiums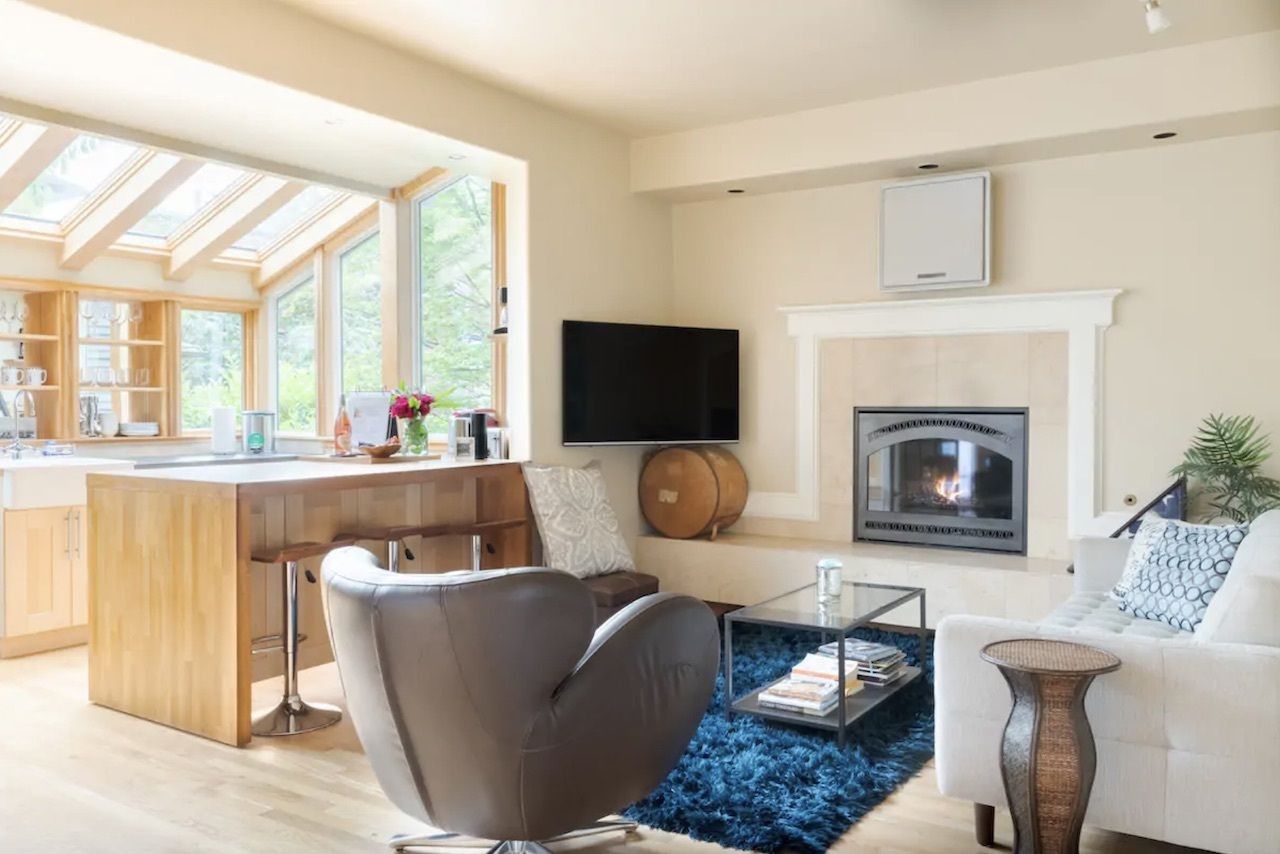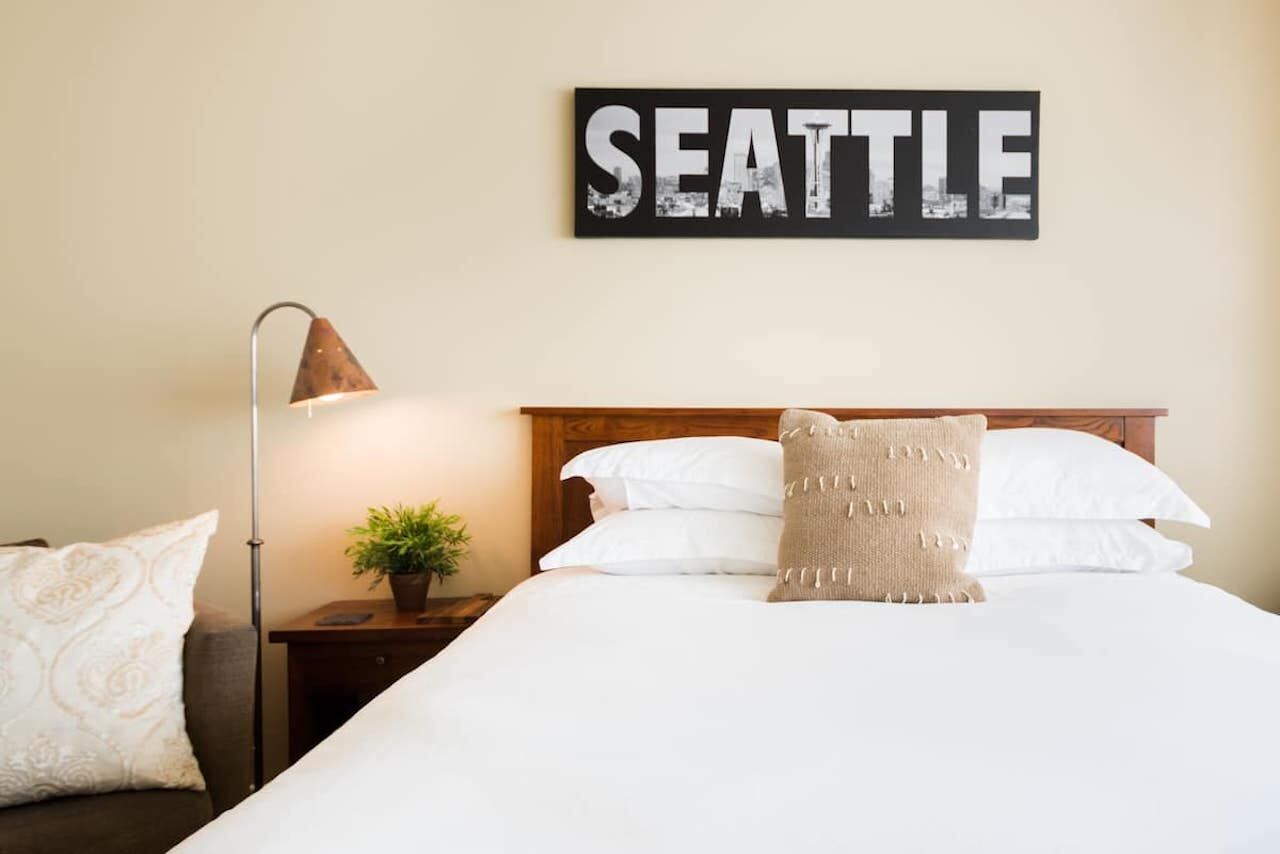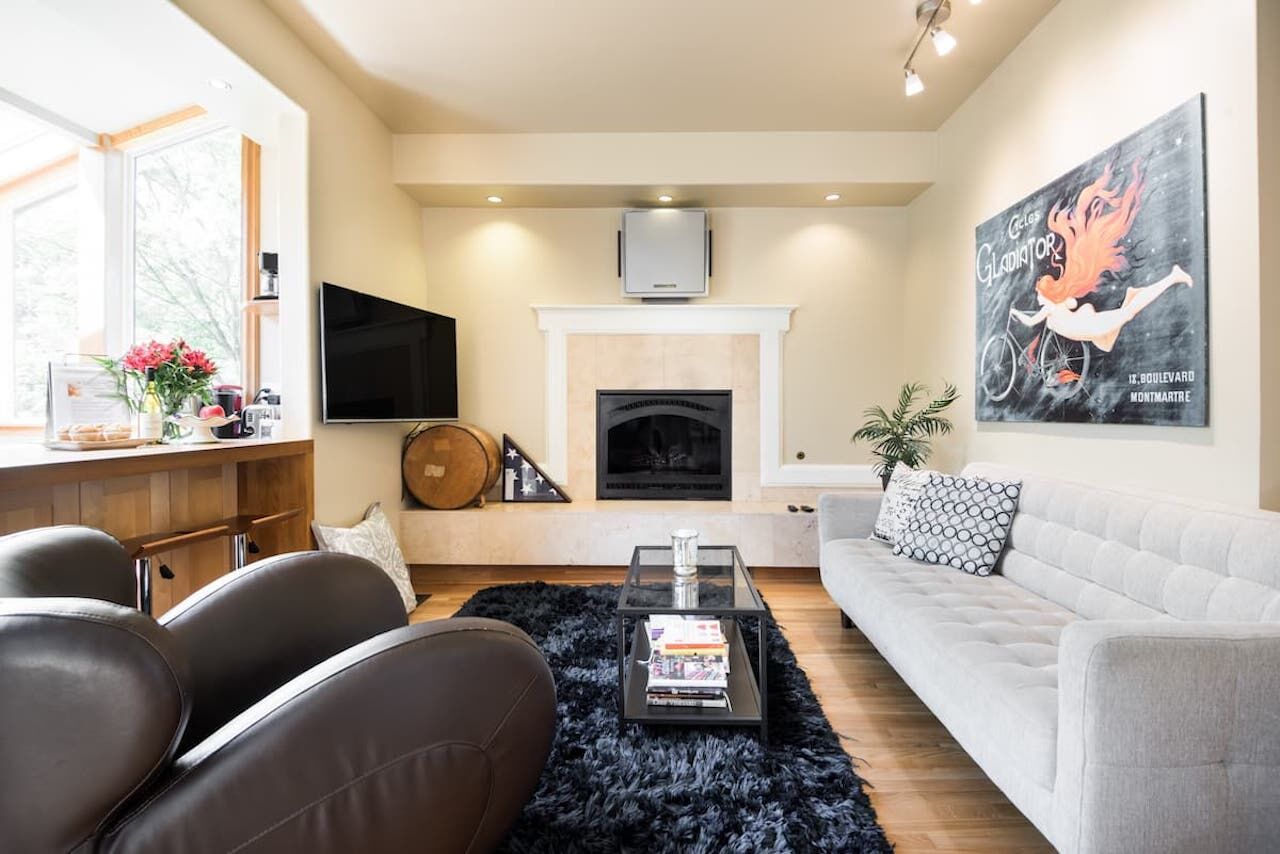 As is the case in many major American cities, Broadway in Seattle is a cultural hub of unparalleled proportions. Kurt Cobain himself undoubtedly strolled its banks once or twice back in the day, and combine this with the home's Capitol Hill roots and you have the makings of a top-tier Seattle stay. This house is a great place to stay for sports and music fans as there are ample clubs, venues, and stadiums within walking distance. Off-street parking is included, and if you don't have a car, the light rail is a few minutes' walk.
Five guests, two bedrooms
Price: $267 per night
4. Modern Airbnb Seattle apartment with Space Needle view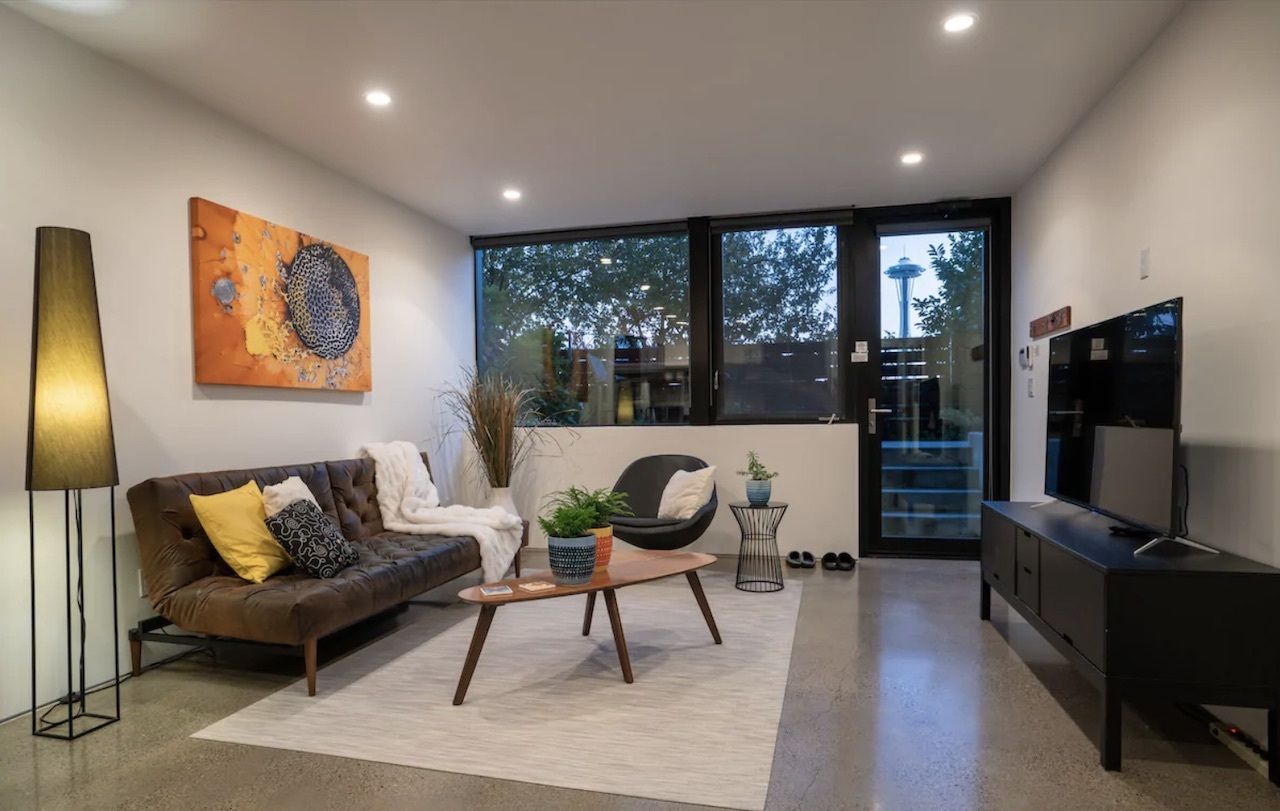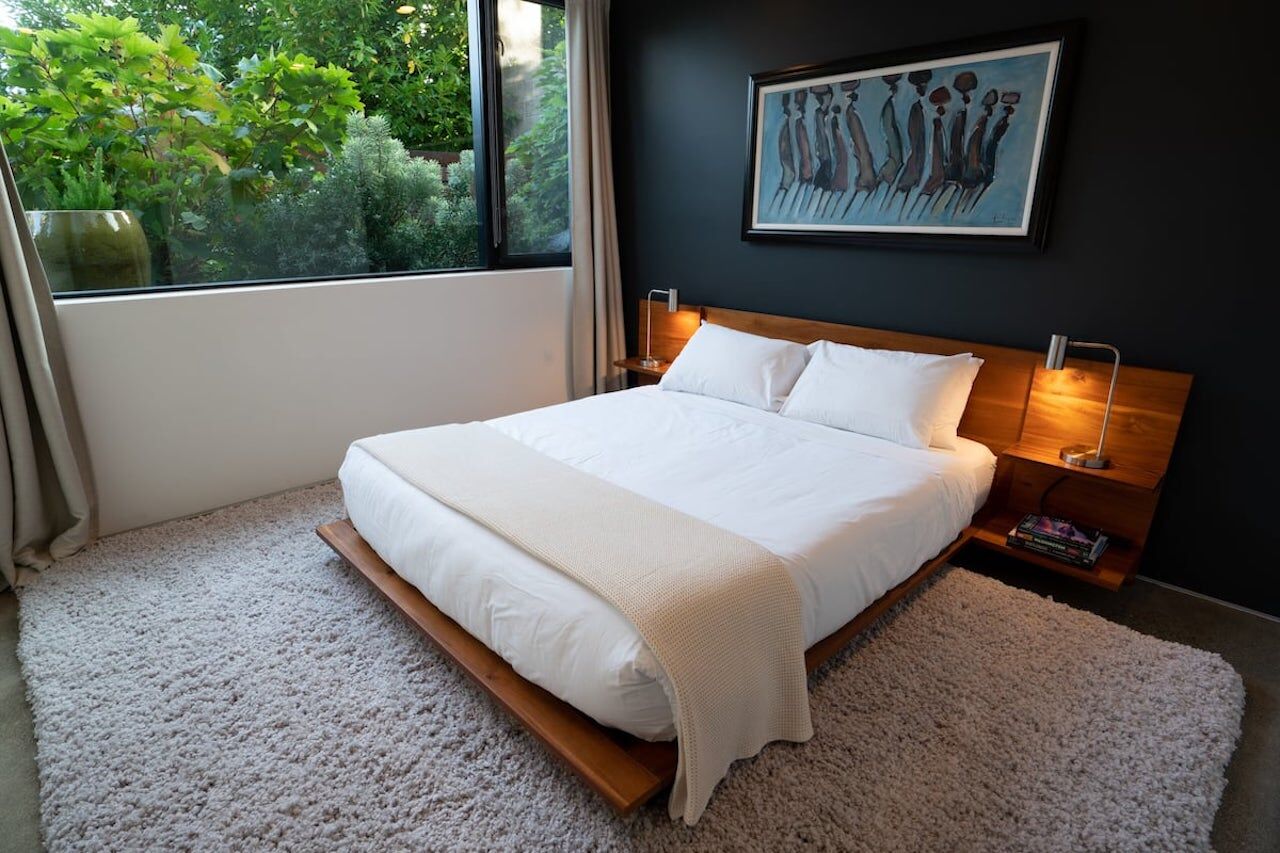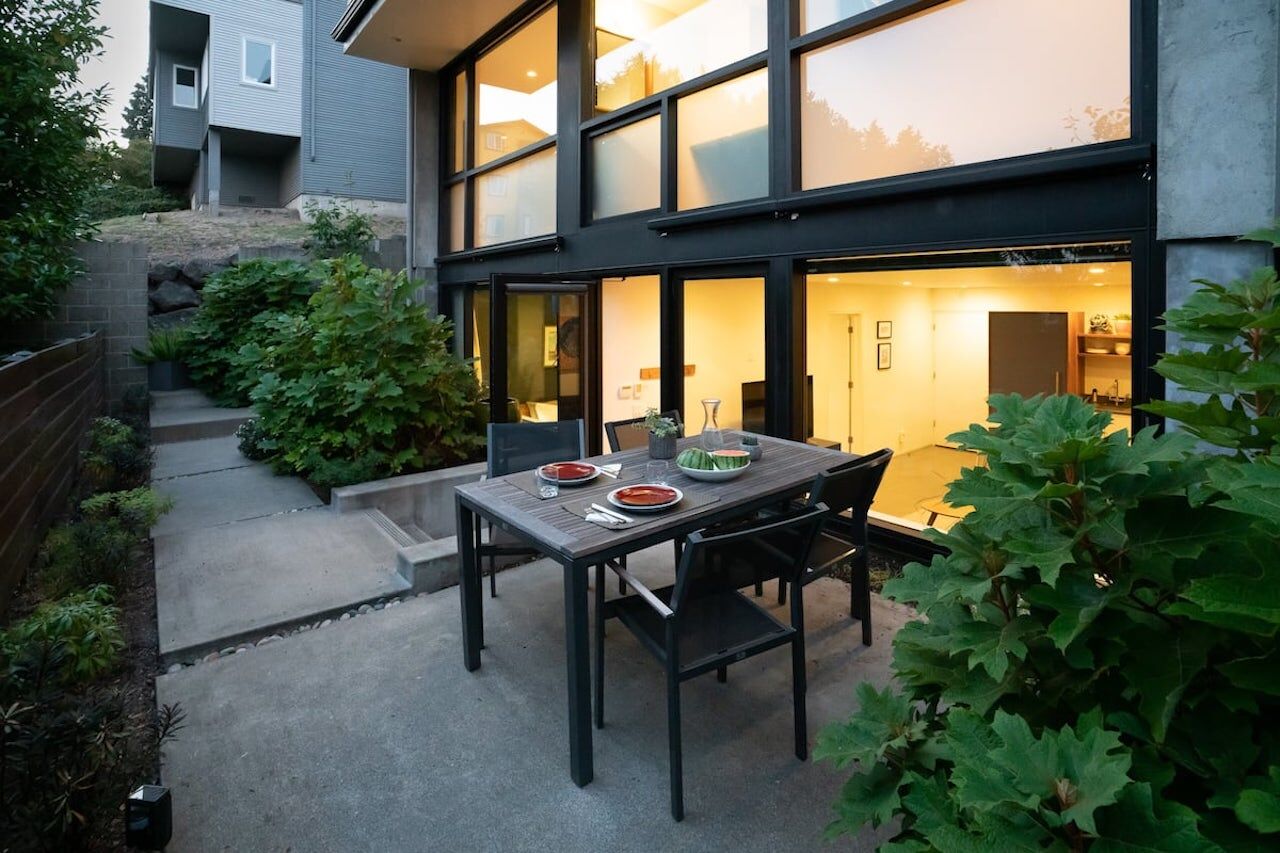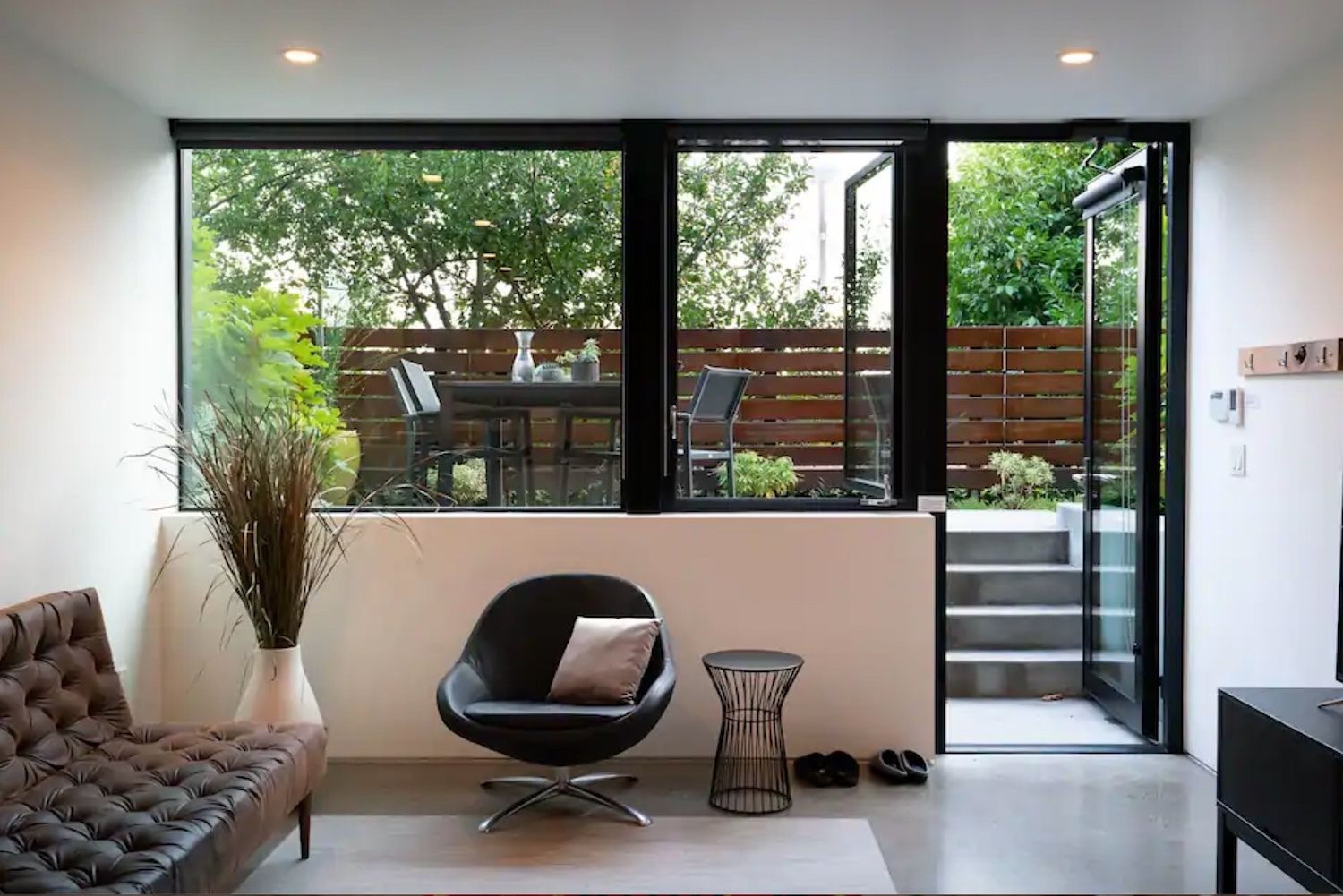 Modern Seattle is a destination for foodies, for wine enthusiasts, and for those who appreciate a contemporary touch when it comes to interior and exterior design. This apartment satisfies all of the above, as it is close to farm-to-table dining and the Chihuly museum. The Space Needle itself is visible from the window — an easy wayfinding point for you throughout your stay. If you can see the Space Needle, you can get back to the apartment.
Two guests, one bedroom
Price: $147 per night
5. Cottage within walking distance of top restaurants, food experiences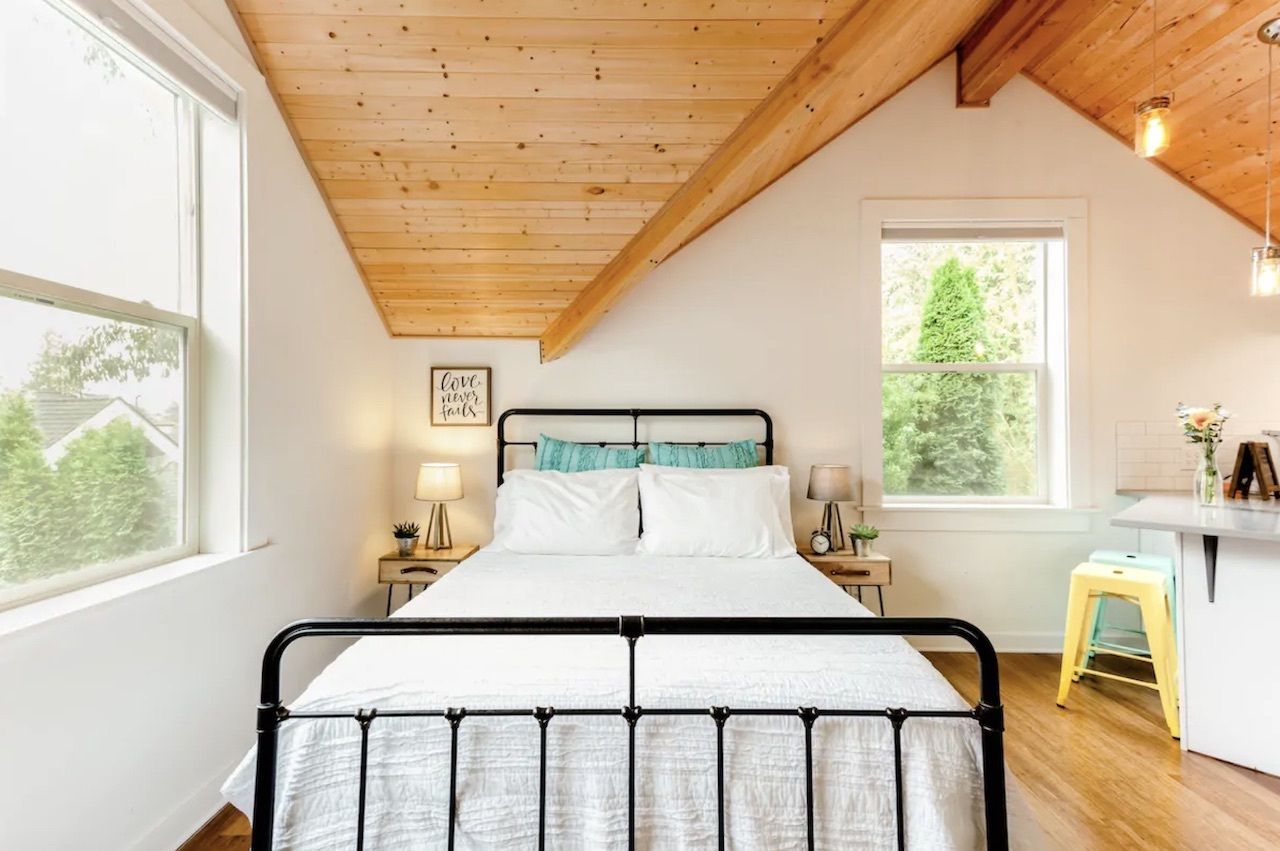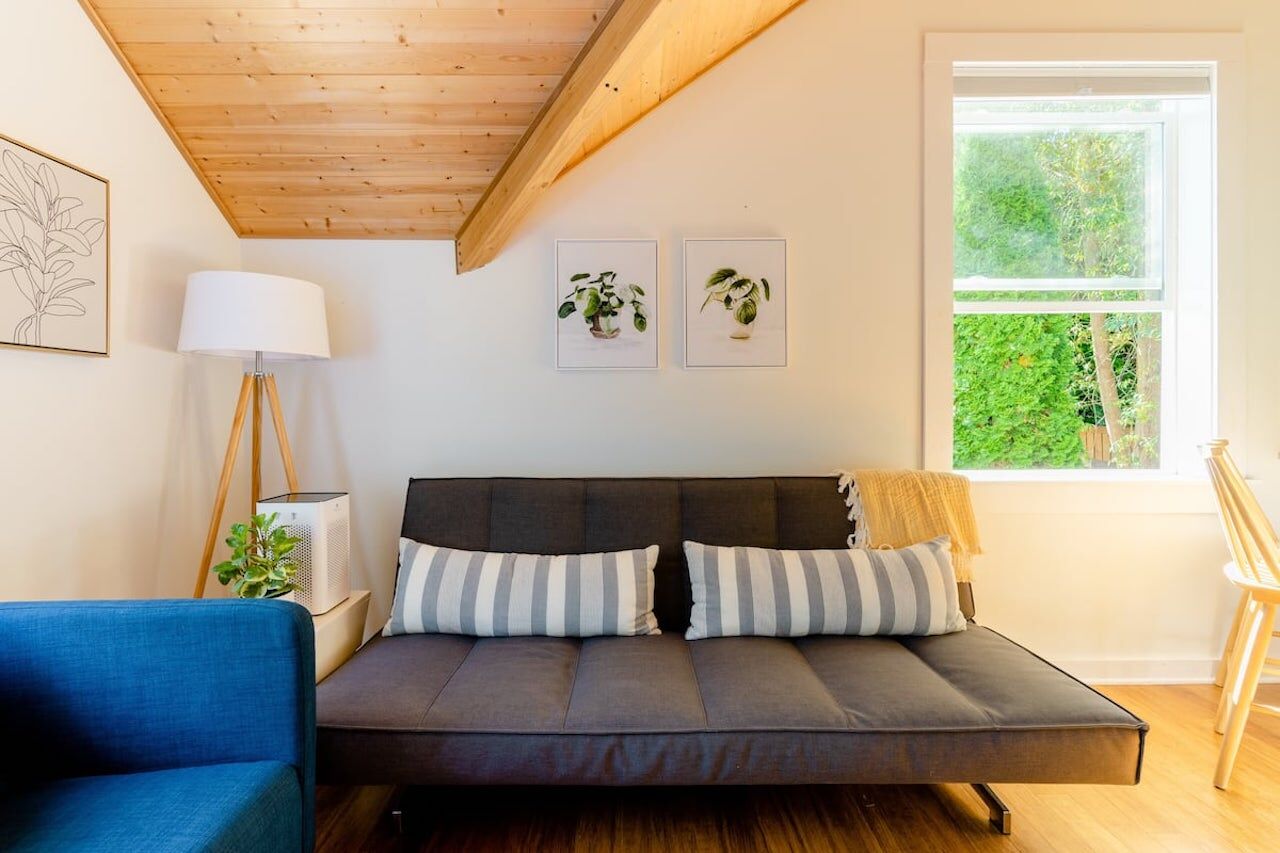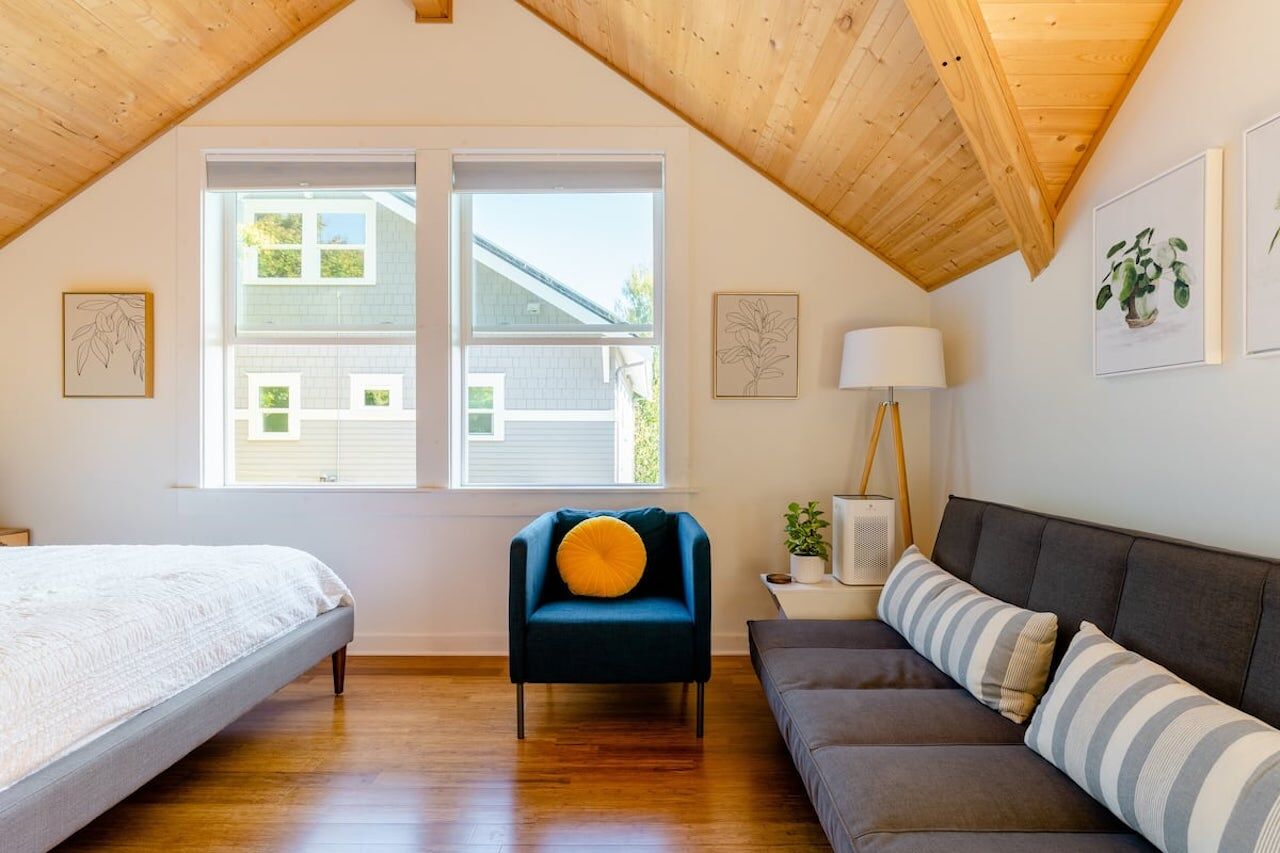 The best way to get to know a city is to experience its neighborhoods. This bright cottage is a good place to just that, located in a residential area but not lacking in amenities including a quick drive to the coast. The surrounding Fairmont Park and West Seattle neighborhoods host some of the city's top restaurants including Mashiko for sushi and the Italian-inspired Raccolto. You'll be inspired by the ease of access to kayaking and swimming, picnicking in the surrounding parks, and relaxing after checking out the tourist hotspots on the other side of Harbor Island, including Pike Place Market and downtown.
Three guests, studio
Price: $152 per night
6. Alki Beach studio with private coastal deck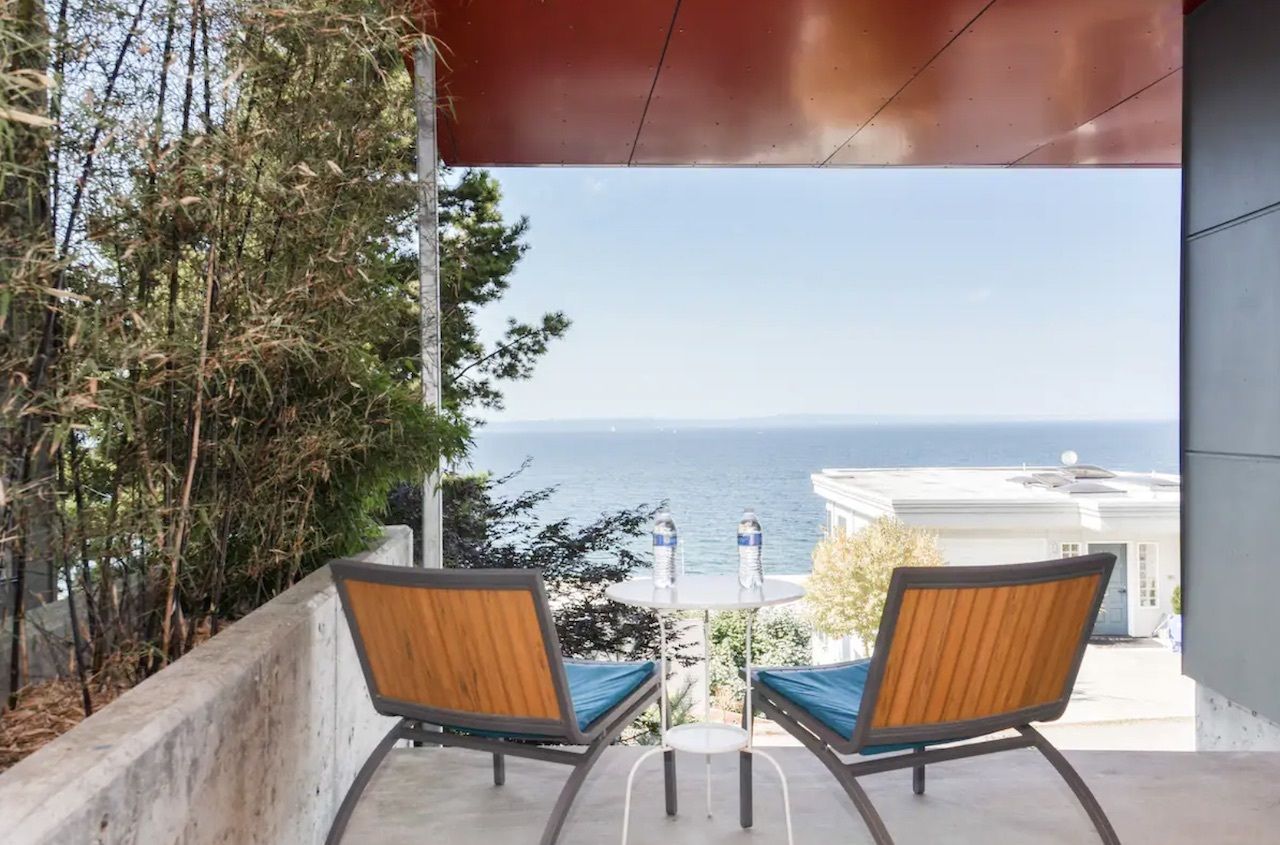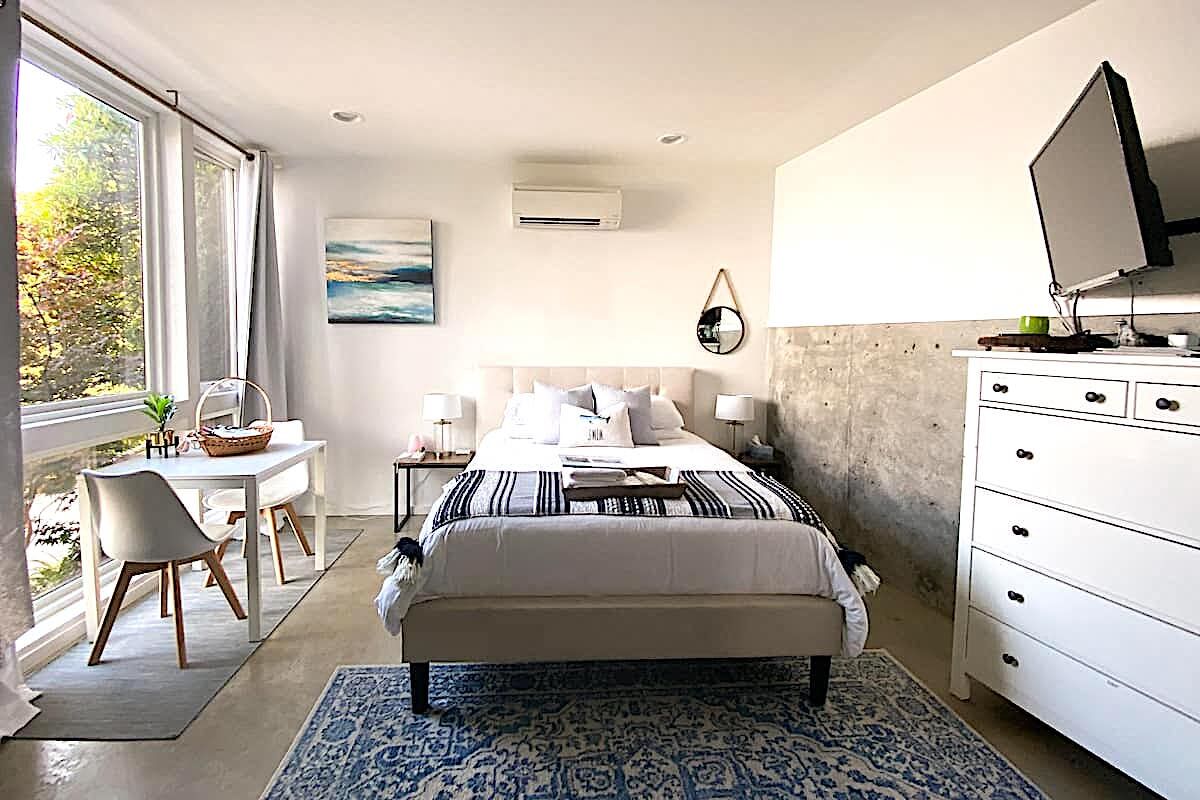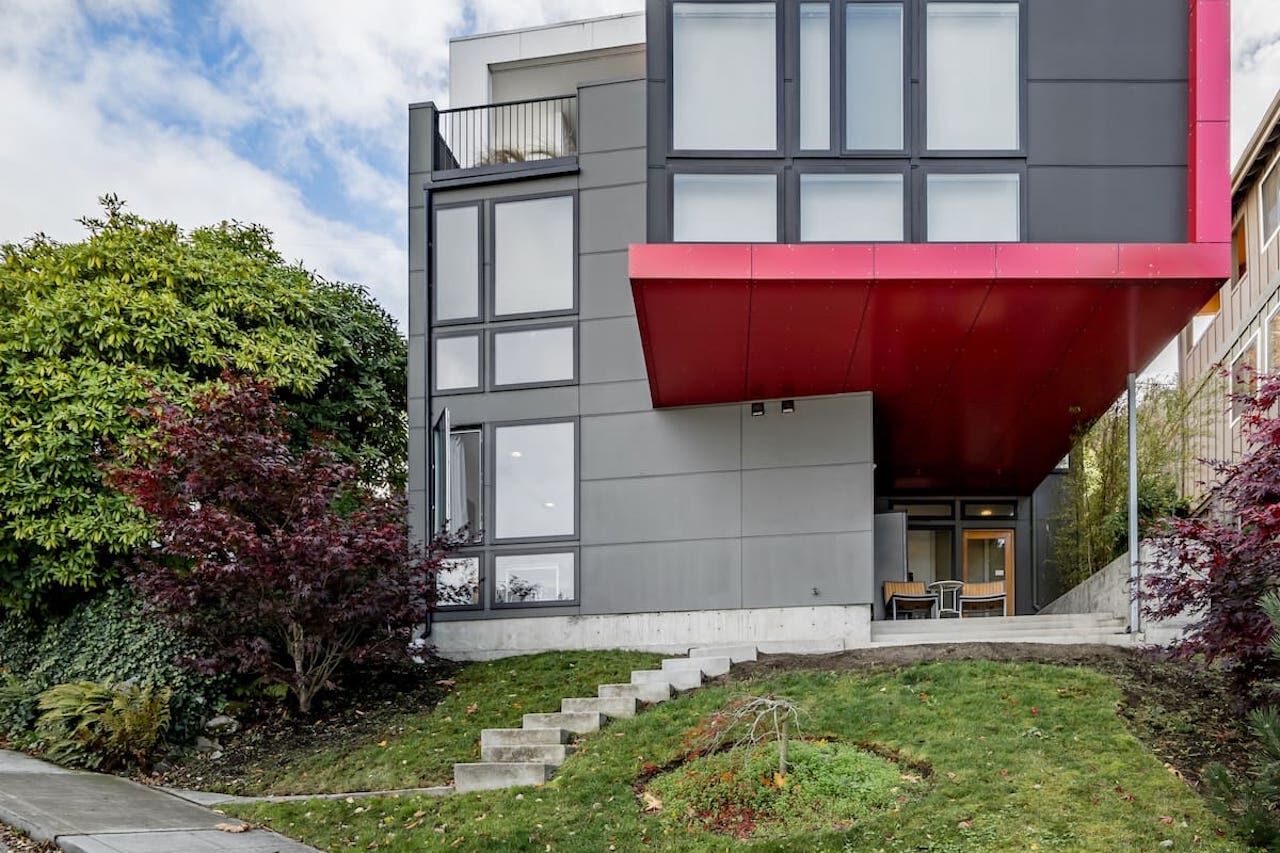 Often overlooked by visitors caught up in all the oysters, coffee, and live music, Seattle is actually one of the most picturesque big cities in the US. This apartment encapsulates the best of the views, looking out over Alki Beach onto Elliot's Bay and the mountains beyond. You may see whales. You will certainly see ships passing by between Bainbridge Island and downtown Seattle, as you take in the bustle of the city from one of its most picturesque vantage points.
Two guests, studio
Price: $221 per night
7. Downtown designer suite with Space Needle view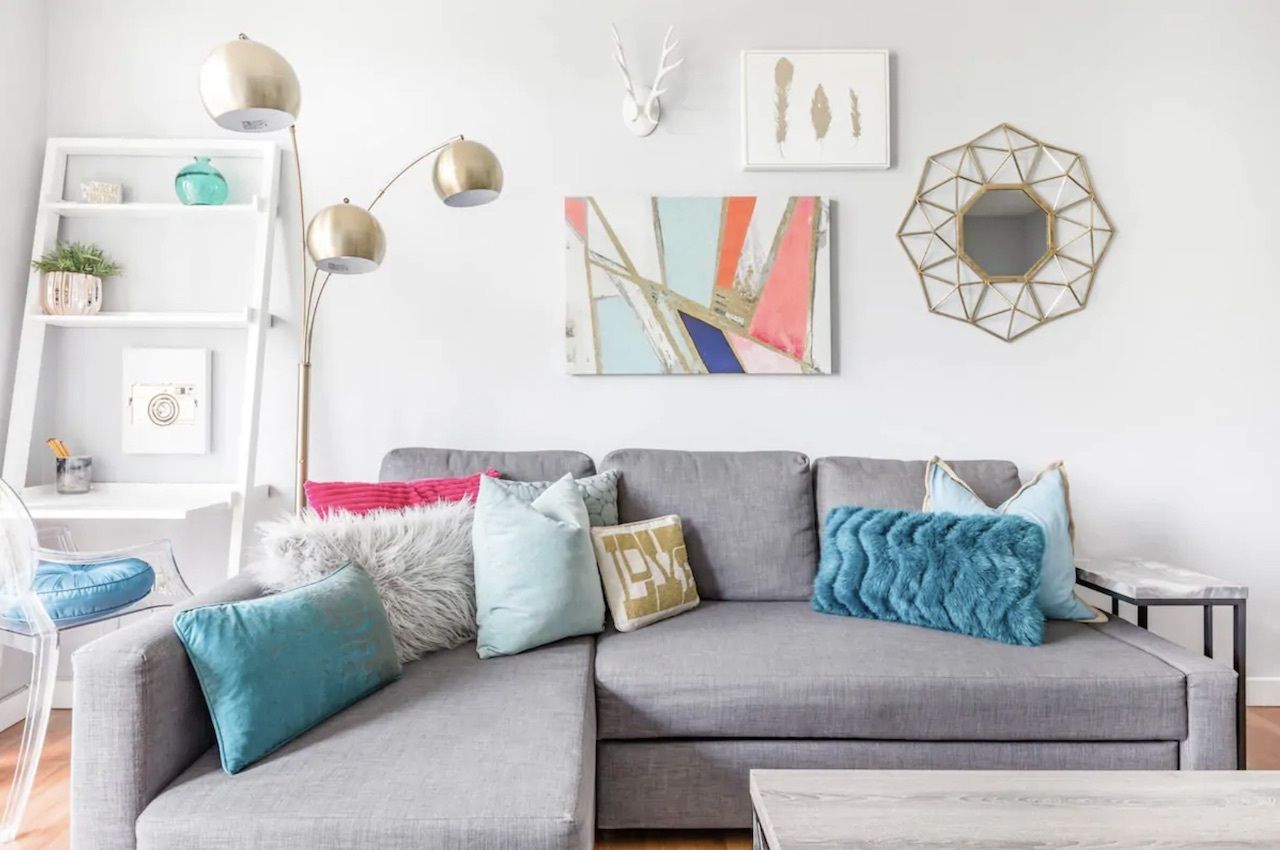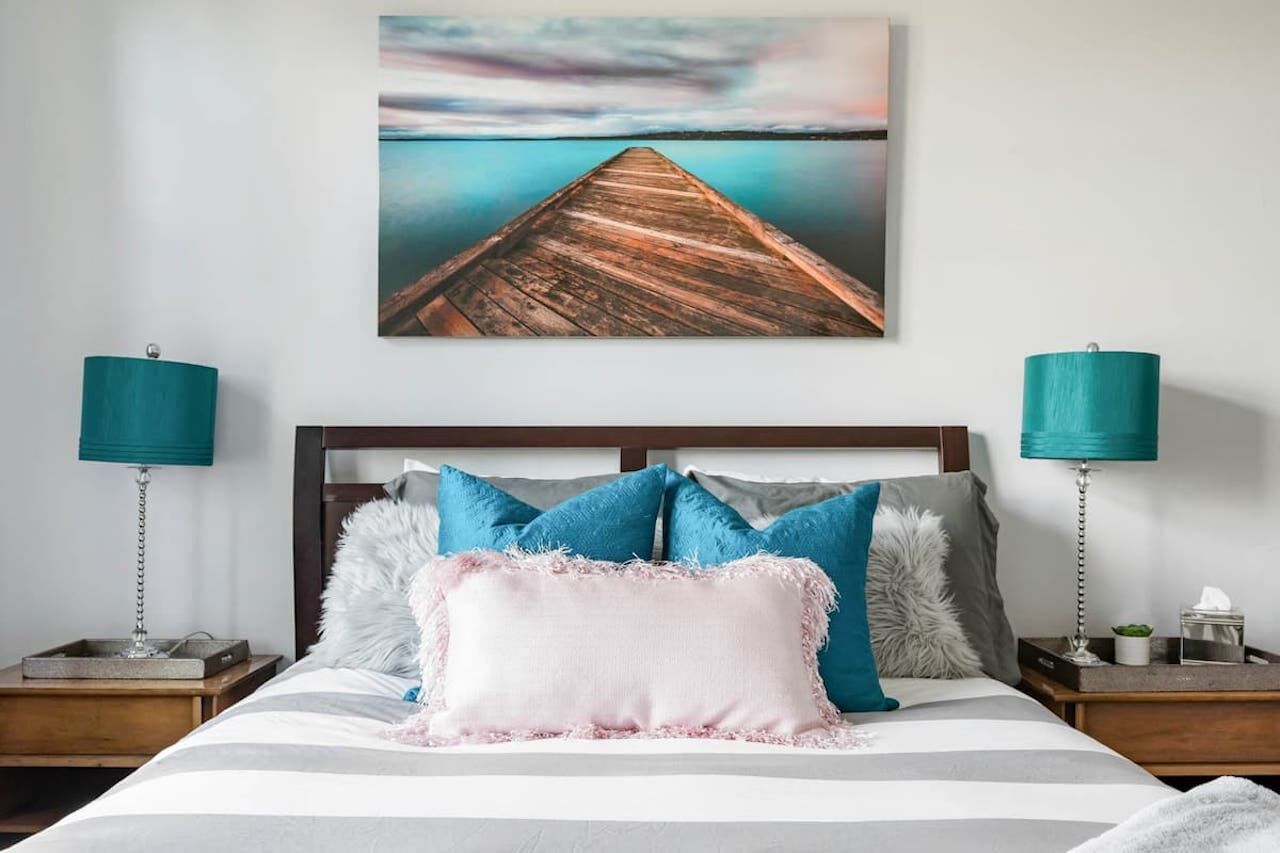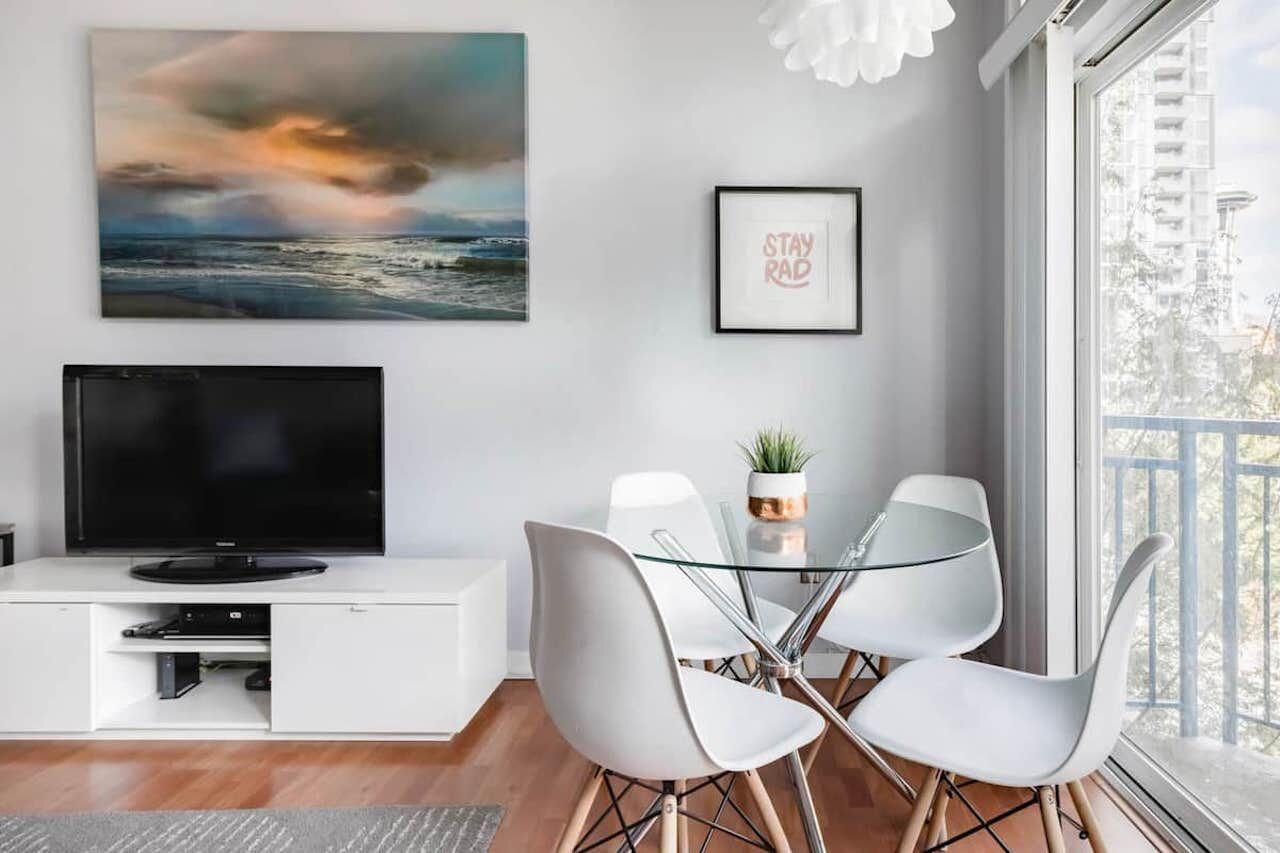 You can have your cake and eat it too, and this downtown Seattle suite is proof — central location, walkable to restaurants, music venues, parks, and Pike Place Market, but also with the stunning optics of the Space Needle visible out the window. On-site is a pool, hot tub, and parking, each a win in its own right as anyone who has ever lived in a city can attest to. And for the price, there's no better option to ensure you can spend your budget taking in the food culture and sights having not drained it all by booking lodging.
Four guests, one bedroom
Price: $101 per night
8. Spa retreat with Finnish sauna and saltwater hot tub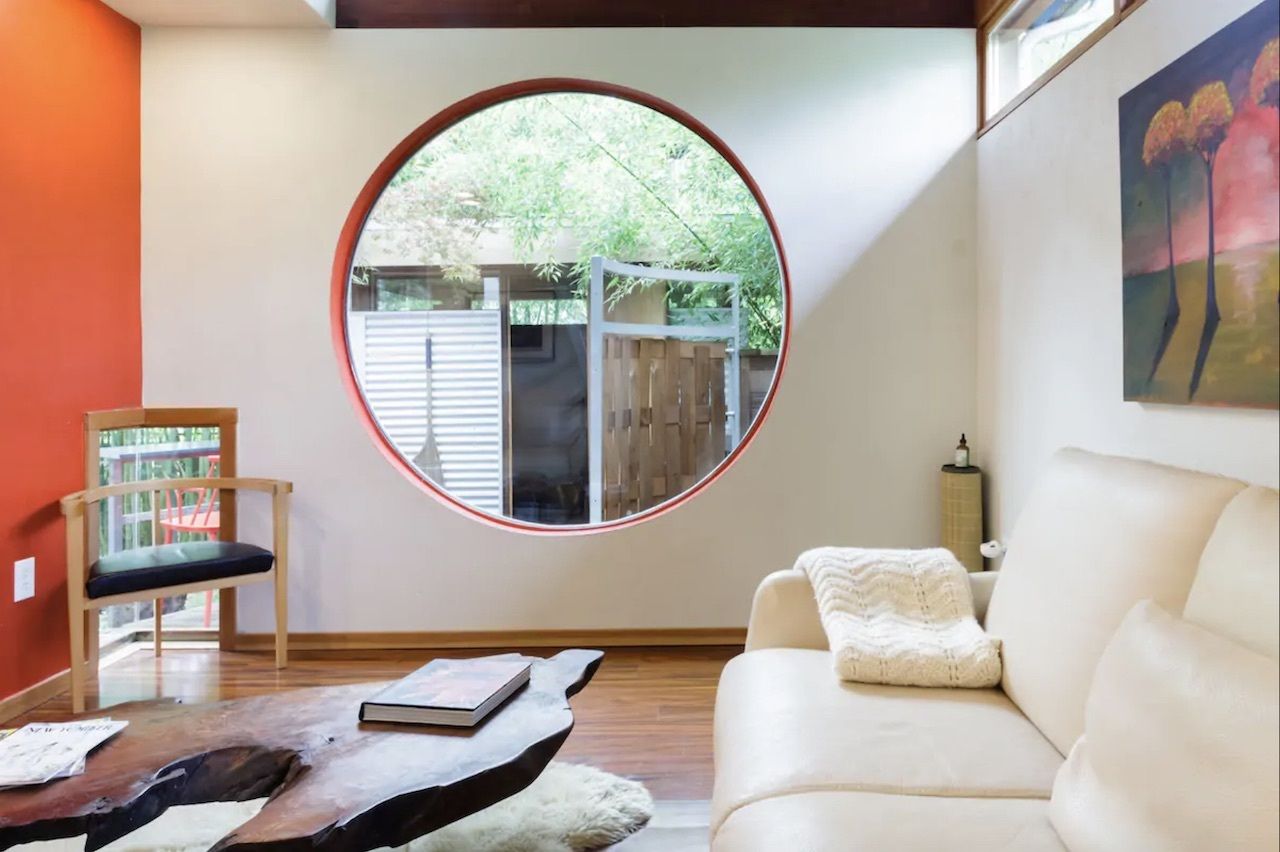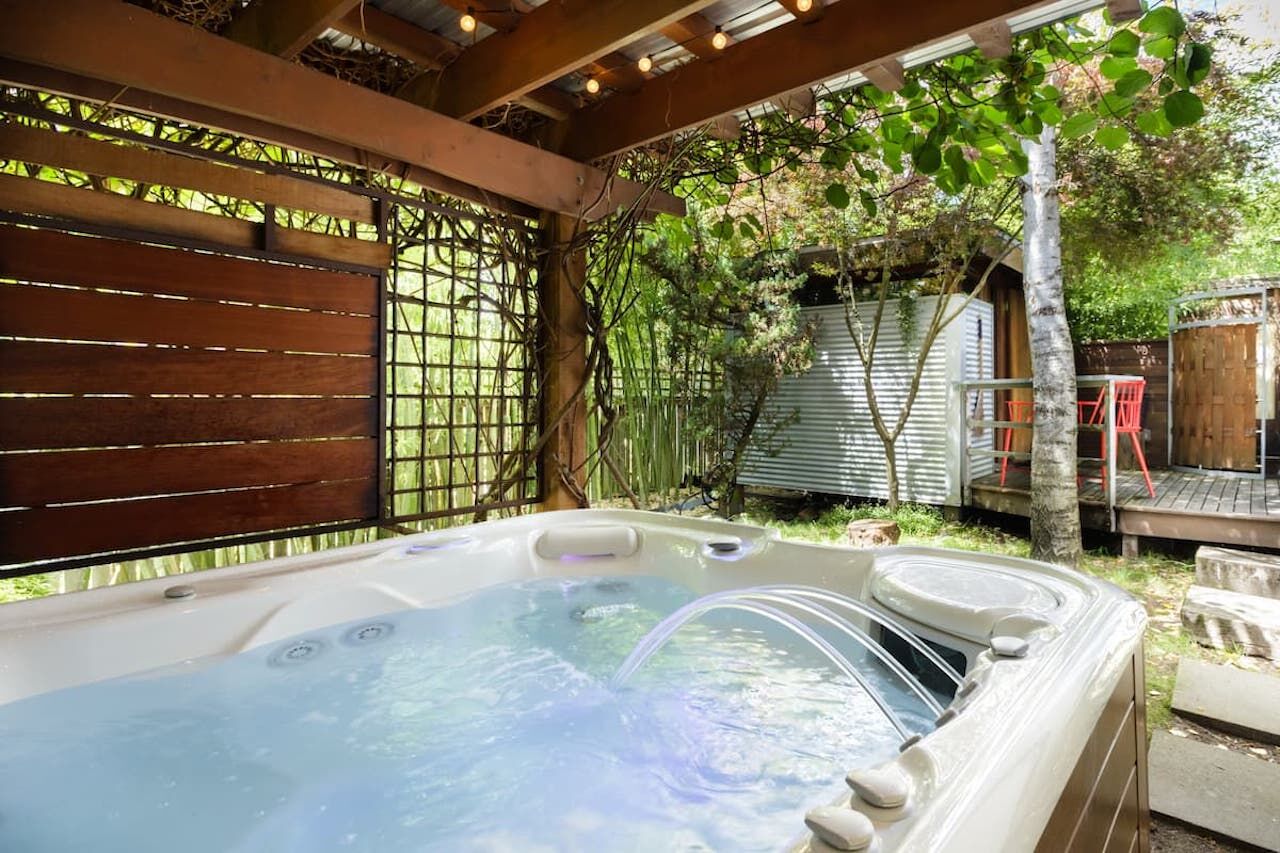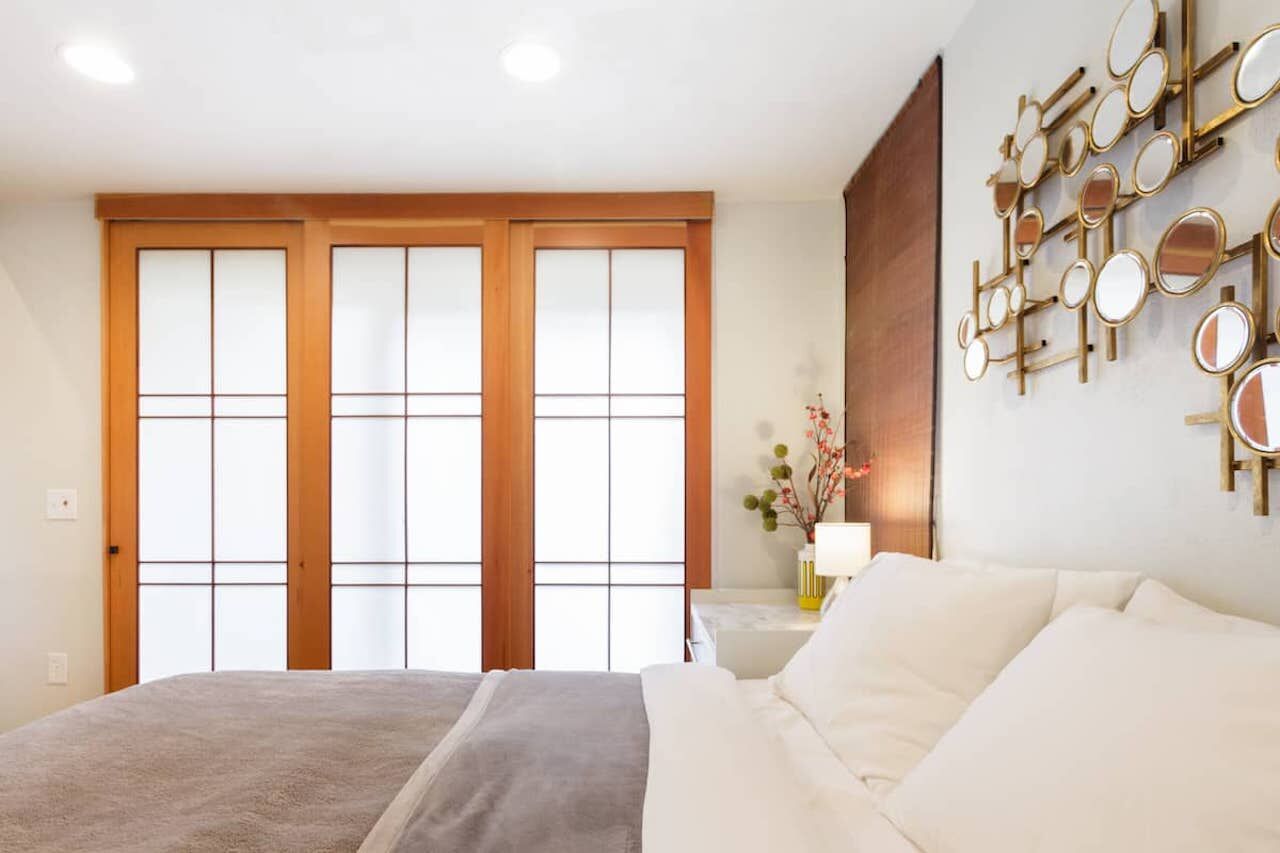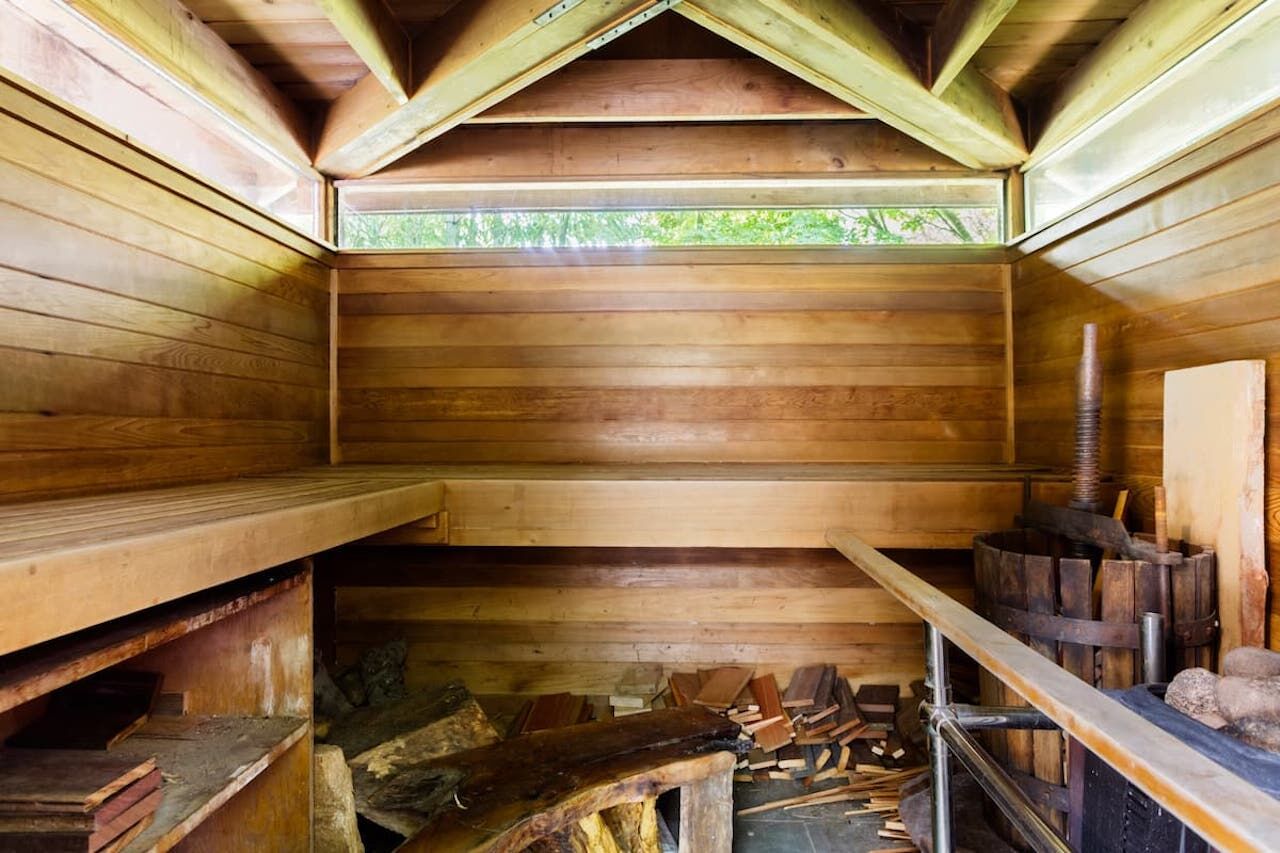 Upon reading the title of this property, you may have thought we'd fallen off the map and re-appeared thousands of miles away on the other side of the Atlantic. But we're still in Seattle — and this is one of the best Seattle Airbnbs for those seeking relaxation. Take advantage of the Finnish sauna, soak in the saltwater tub, and then take a nap outside in the grass — it's an oasis for the wellness-inclined in the middle of the big city.
Four guests, one bedroom
Price: $205 per night
More like this
What did you think of this story?