The 5 Best Outdoor Sunglasses for Summer Adventures
Going outside without a proper pair of shades is like hitting the trail without proper footwear. A good experience depends on your ability to see what's in front of you, and when it comes to sunglasses, the best are built for an active lifestyle. Your sunglasses need to prevent light flares and minimize eye strain, which will reduce eye fatigue that can lead to headaches after long days in the sun.
These five pairs of unisex sunglasses we've recommended below will help protect your eyes (and look good while doing it) during your favorite outdoor pursuits. Oh, and they're all eco-friendly or come from carbon-neutral brands, so you can feel good about your purchases.
We hope you love the sunglasses we recommend! Just so you know, Matador may collect a small commission from the links on this page if you decide to buy anything. Listed prices are accurate as of the time of publication.
Best overall outdoor sunglasses: Anon Advocate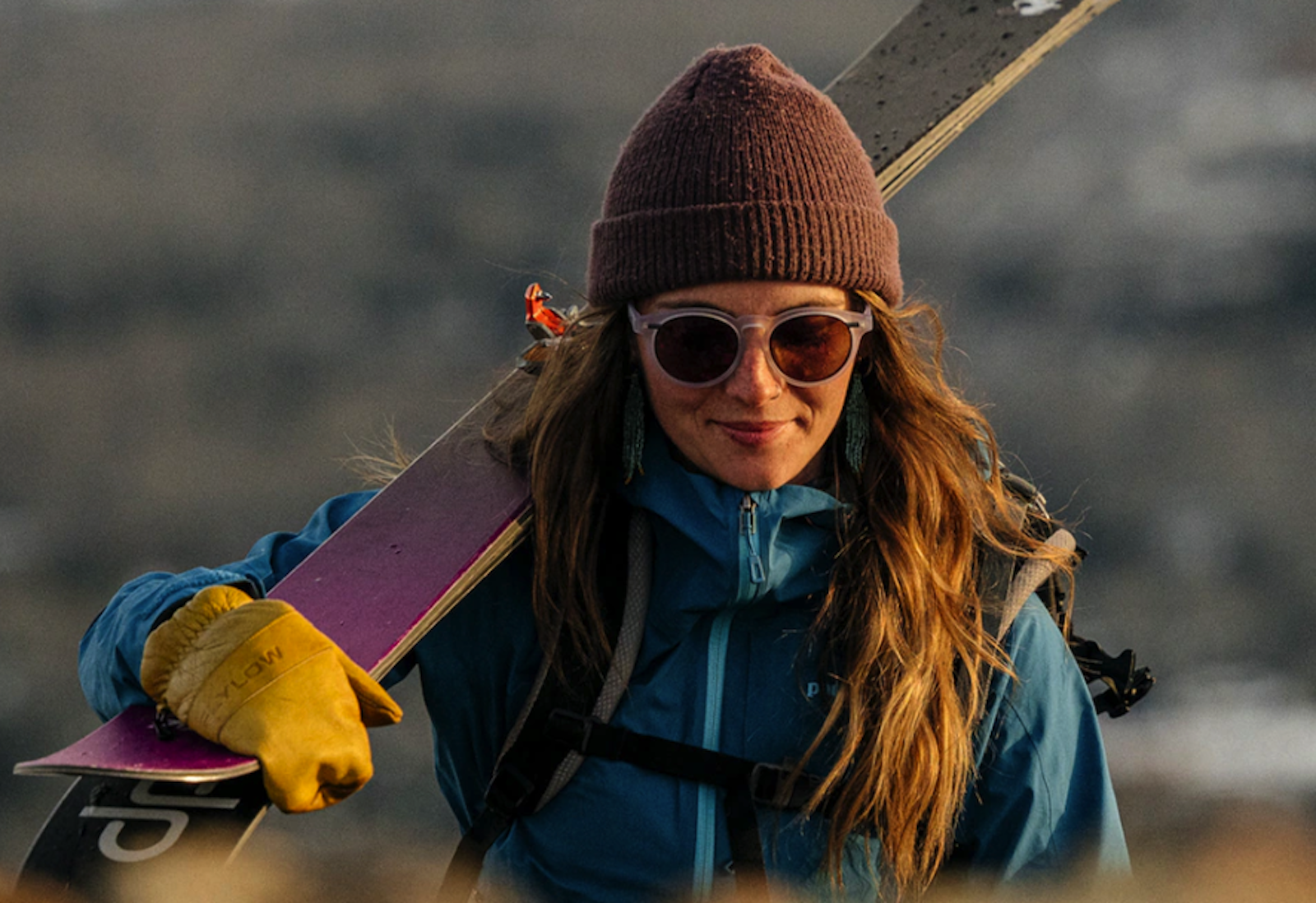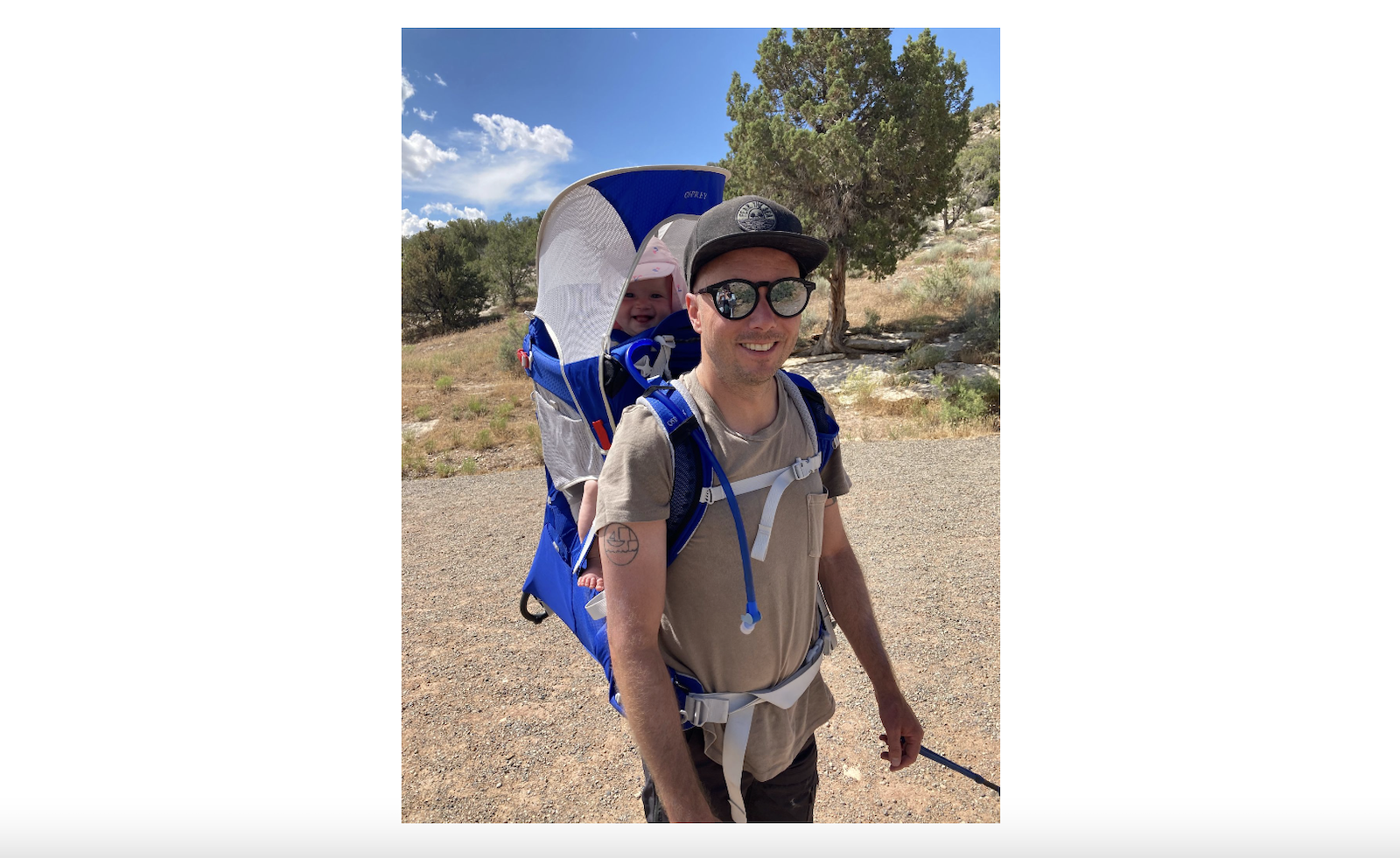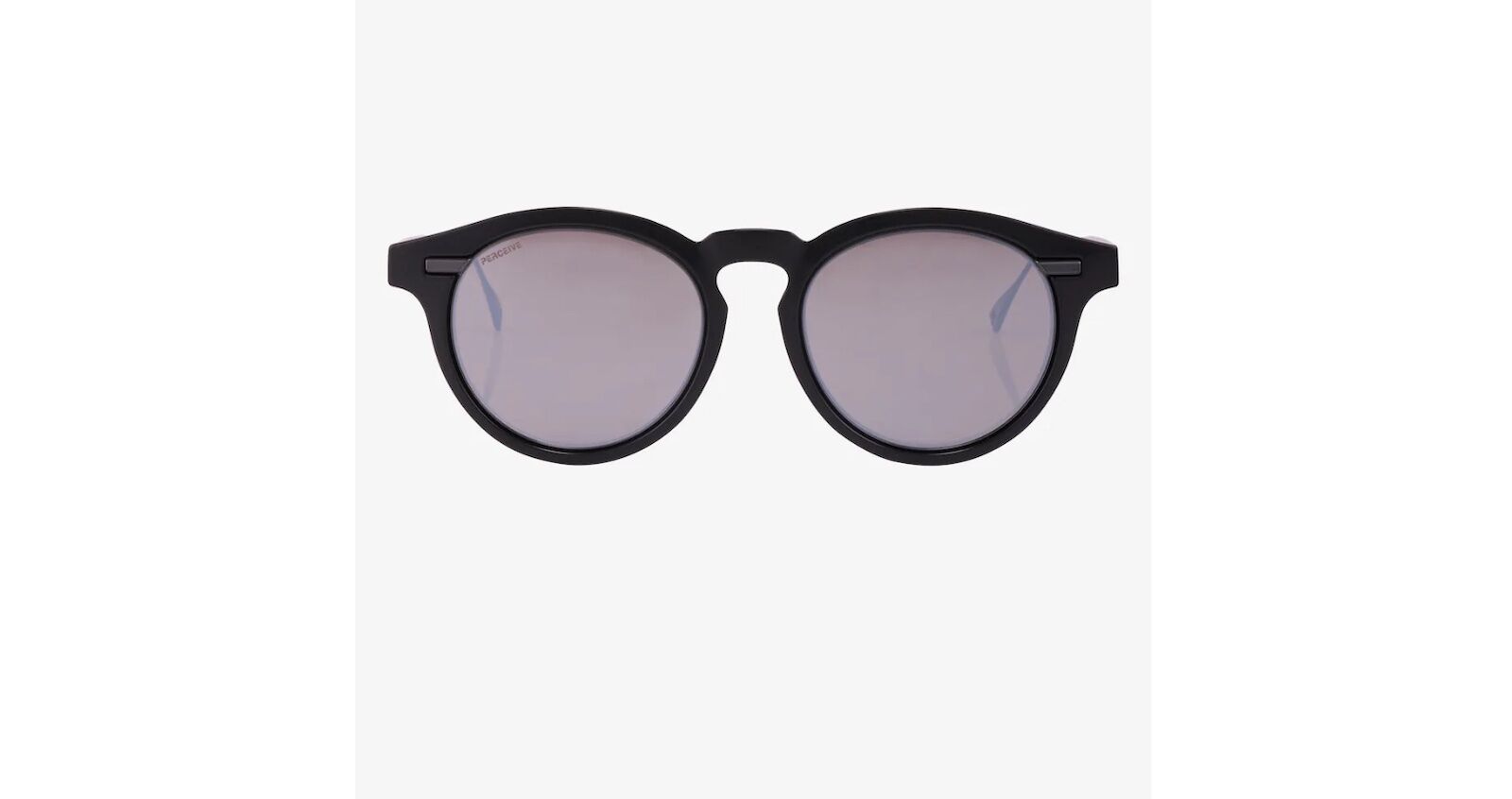 I rarely feel like I look very good when I return to the parking lot sweaty and panting after a full day of spring splitboarding or backcountry skiing. That changed this spring with the arrival of the Anon Advocate sunglasses. Designed for active mountain adventurers who value style, quality, and performance, these outdoor sunglasses are expensive but worth the cost if you can swing it.
As far as I'm concerned, the Advocate is the best improvement on activewear shades since SPY Optics shifted the market in 1994. The round eyepiece fits well underneath a hat or helmet, the slight curve of the lenses reflects sunlight from three different angles (which spares your eyes), and the side shields reduce reflection from snow or water on the ground around you. They're also comfortable to wear: the frame widens just enough around the nose to sit comfortably on your face and stay there, helped by a curved temple tips that hug the ears.
I started using the Advocates this year for backcountry touring, in large part because of how easy they are to wear under a beanie and helmet. Admittedly, with the rounded and larger-than-average lenses, I felt a bit like Val Kilmer in "Wonderland" when I first put them on. But I got over that by the top of the first ascent and now they're my go-to outdoor sunglasses.
The large frame size and high-performance Perceived Polarization do a great job of controlling bright white light (the type of light reflected off snow). And the unisex design means you can buy yourself or your significant other a pair, and either can be jealous of the person wearing them (or steal them).
I finally have a pair of outdoor sunglasses I want to wear both on the mountain and on the brewery patio afterward. The Advocate is almost too stylish for a brand that largely targets snowboarders, but I'm not complaining. My style has needed a swift kick for some years now, and these shades will play an ample role in making that happen.
Sustainability
Burton, Anon's parent company, is the role model for how a major snowboarding brand can embrace sustainable business practices. The company aims to be climate positive by 2025 and is actively working to reduce emissions from its supply chain and power all of its facilities with renewable energy.
Price: $229.99
Best sunglasses for traveling and active movement: Ombraz Armless Classic Regular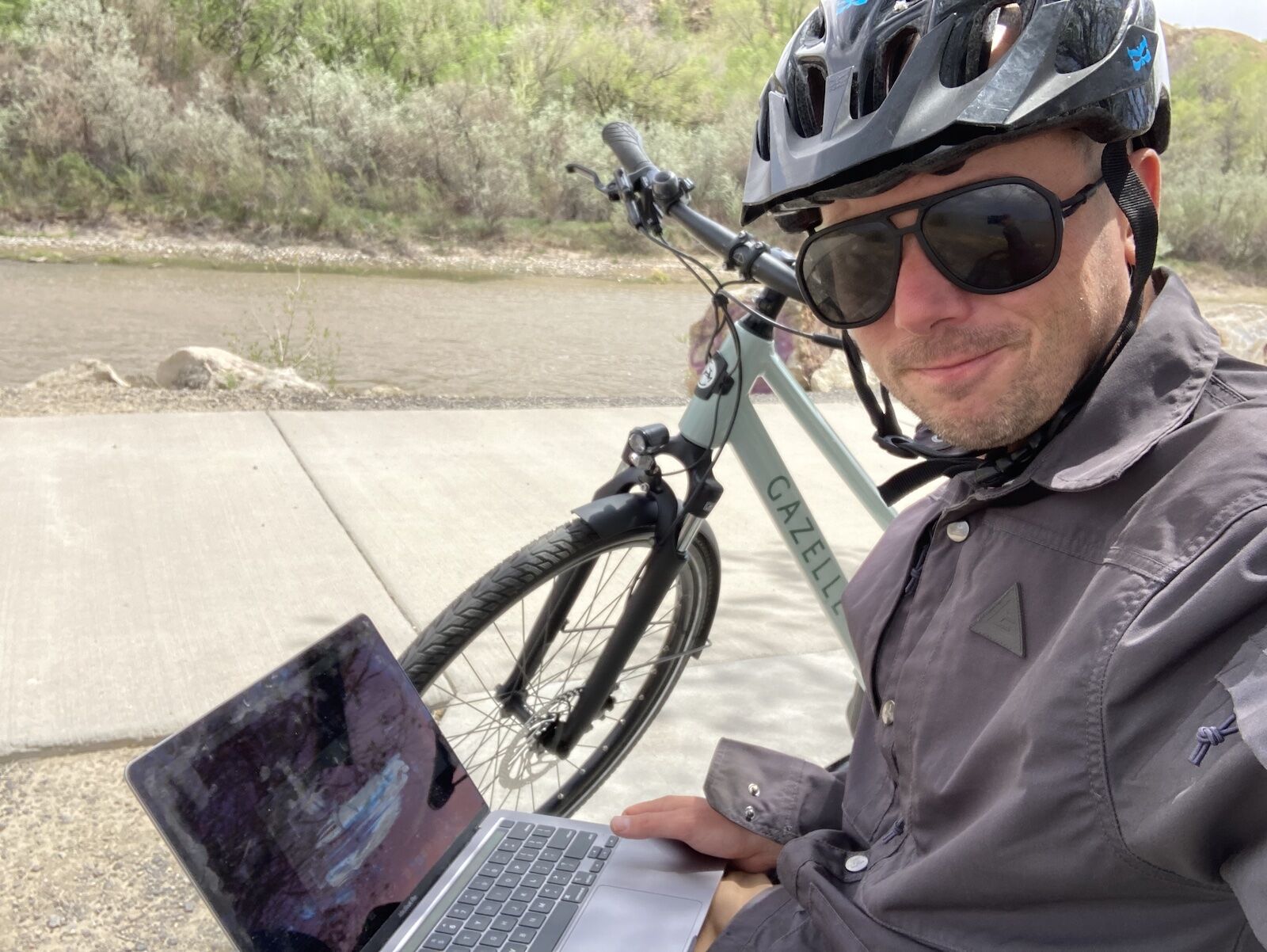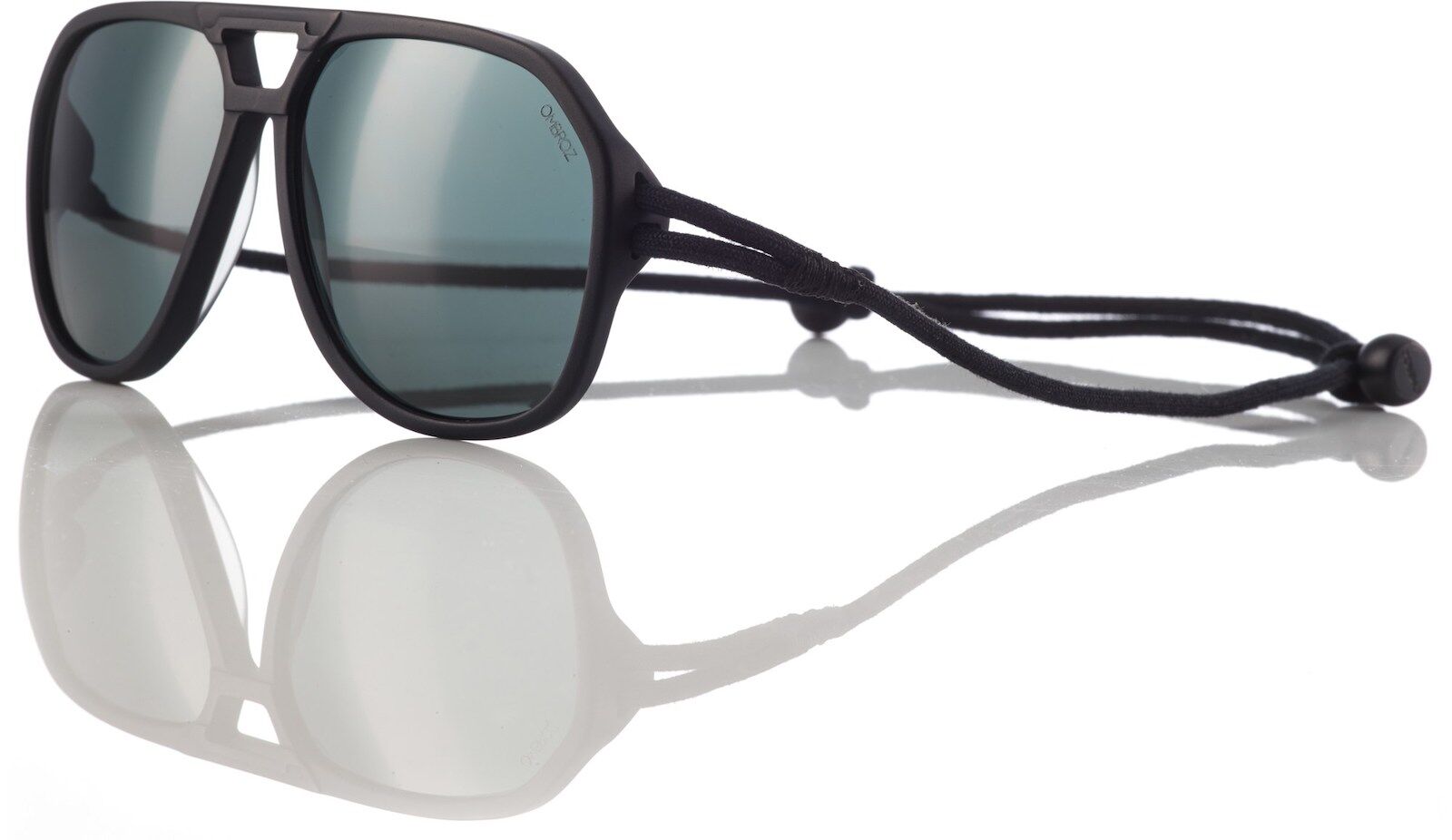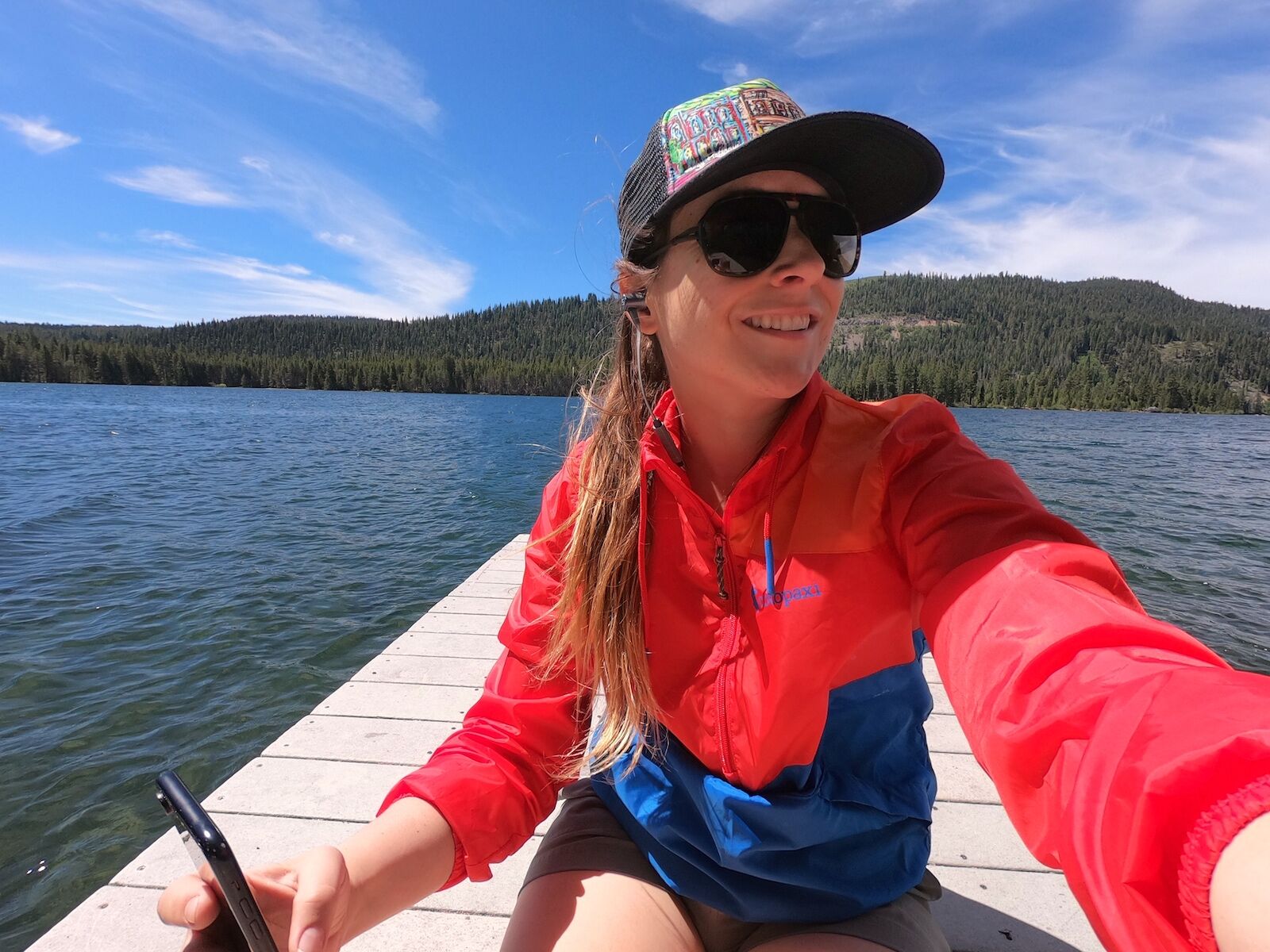 Ombraz went back to the drawing board to create a pair of shades that won't fall off your head when you're constantly on the go. The Classic Regular sunglasses ditch the traditional temples for a polyester strap that tightens to fit around the head. The armless design prevents helmets or hats from pushing on the armband, and it also keeps the shades on your noggin while in motion. This makes them great for travel days as well as activities like cycling, where you need the shades to hug your face tightly and not slip or slide.
I keep my pair of Ombraz in my mountain biking pack so that I always have them with me when I head out to the trail. They store easily in your pocket or backpack without creating a lump. The strap loosens to allow you to wear them around your neck while not in use — a huge plus if you're like me and are constantly "forgetting" where you put your sunglasses. As a bonus, the lenses are perfectly polarized and the Classic Regulars look good on both women and men.
The Classic Regulars do take a bit of getting used to. For starters, you can't rest them on top of your head because there's no side support, and you need two hands to tighten and loosen the strap each time you put them on — though this takes just a second and the secure fit is worth the effort.
My immediate reaction to them wasn't overtly positive, but the more I used them, the more I got used to the routine. I took them with me on a week-long trip to sunny Mexico and wore them either on my eyes or around my neck the entire time. I was concerned  I'd look ridiculous wearing shades without temples, but my wife confirmed that was a non-issue and thought they looked "distinctive." And another huge bonus? They're nearly impossible to break, which is ideal if you've ever sat on a pair of sunglasses.
Sustainability
Ombraz is a 1% for the Planet member and is Carbon Neutral Certified.
Price: $150
Best sunglasses for the beach and on-water activities: COSTA WaterWoman II Polarized Sunglasses and Del Mar Polarized Sunglasses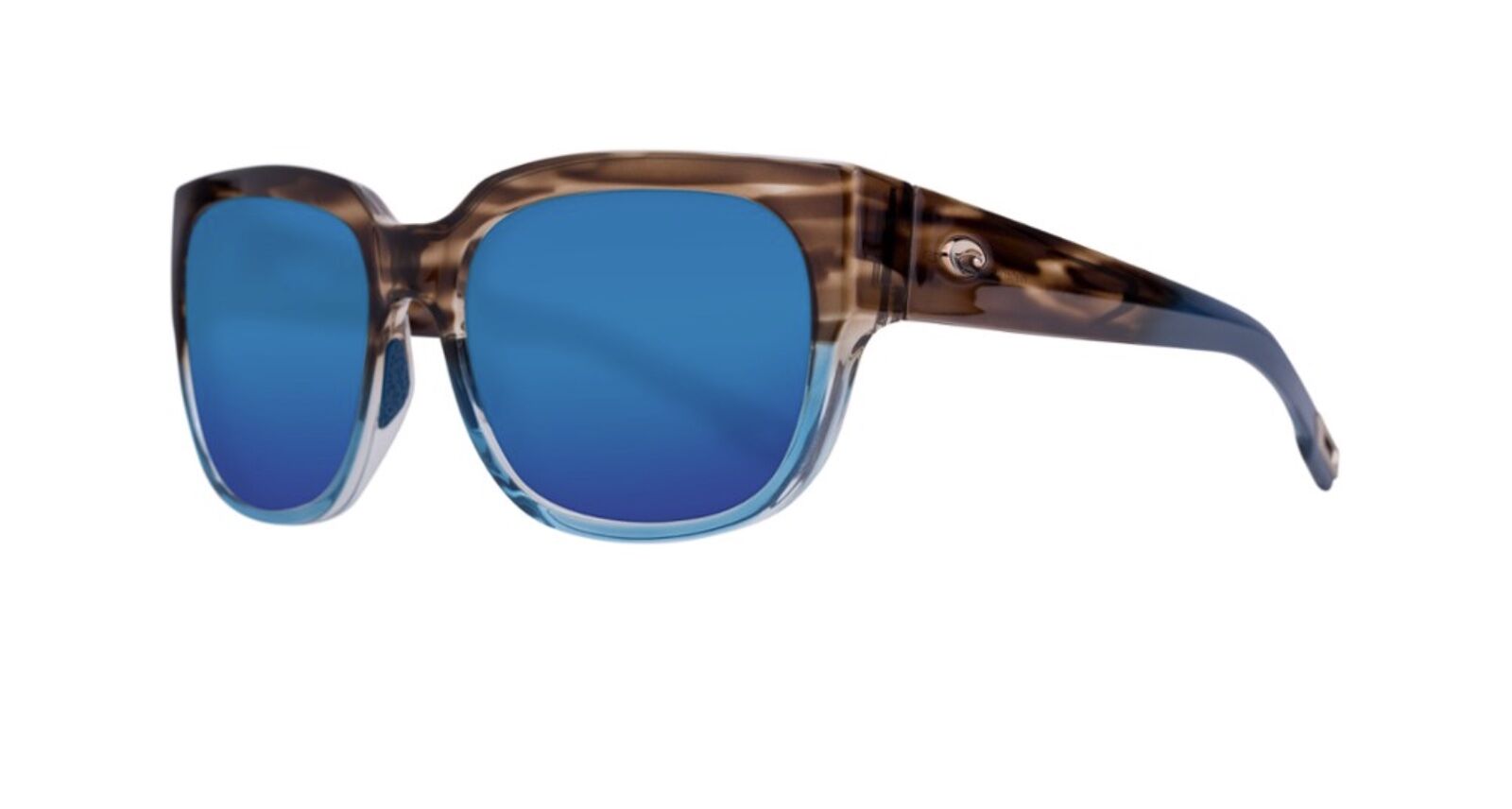 Being on the water can be extra-taxing on your eyes as they have to constantly readjust between sunlight coming from above and reflections from the surface. COSTA addresses this by polarizing its sunglasses specifically for beach conditions, and it's noticeable. I prefer to wear COSTA Del Mar shades on river trips and beach days and have noticed I can look at the water and the area directly above it more clearly and with less strain.
The Hydrolite nose stays firmly in place even on choppy water, and with 10 percent light transmission and 100 percent UV protection,  I can capture the scene around me without burning my eyeballs or lids. The lenses are specifically designed to filter yellow light, making them ideal for coastal areas. I found them comfortable and easy to conform to my big noggin thanks to the customizable core wire.
COSTA sunglasses are some of the coolest-looking shades you can buy, and while they aren't cheap, they'll last you for several seasons and can go with just about anything you wear. The shades have gained a dedicated following among anglers due to the enhanced color patterns allowed by the polarization of the glass lenses – it's easier to spy into the water with improved contrast, and if there's one thing COSTA excels at above other brands, it's in designing lenses with strong contrast.
If your time is spent on the sea, the river, or the lake, COSTA's WaterWoman II and Del Mar are your go-to shades.
Sustainability
The COSTA Kick Plastic initiative means the brand uses BioResin (naturally derived) rather than plastic-based resin as the base material for their shades.
Best outdoor sunglasses for hiking and light mountaineering: Smith Lowdown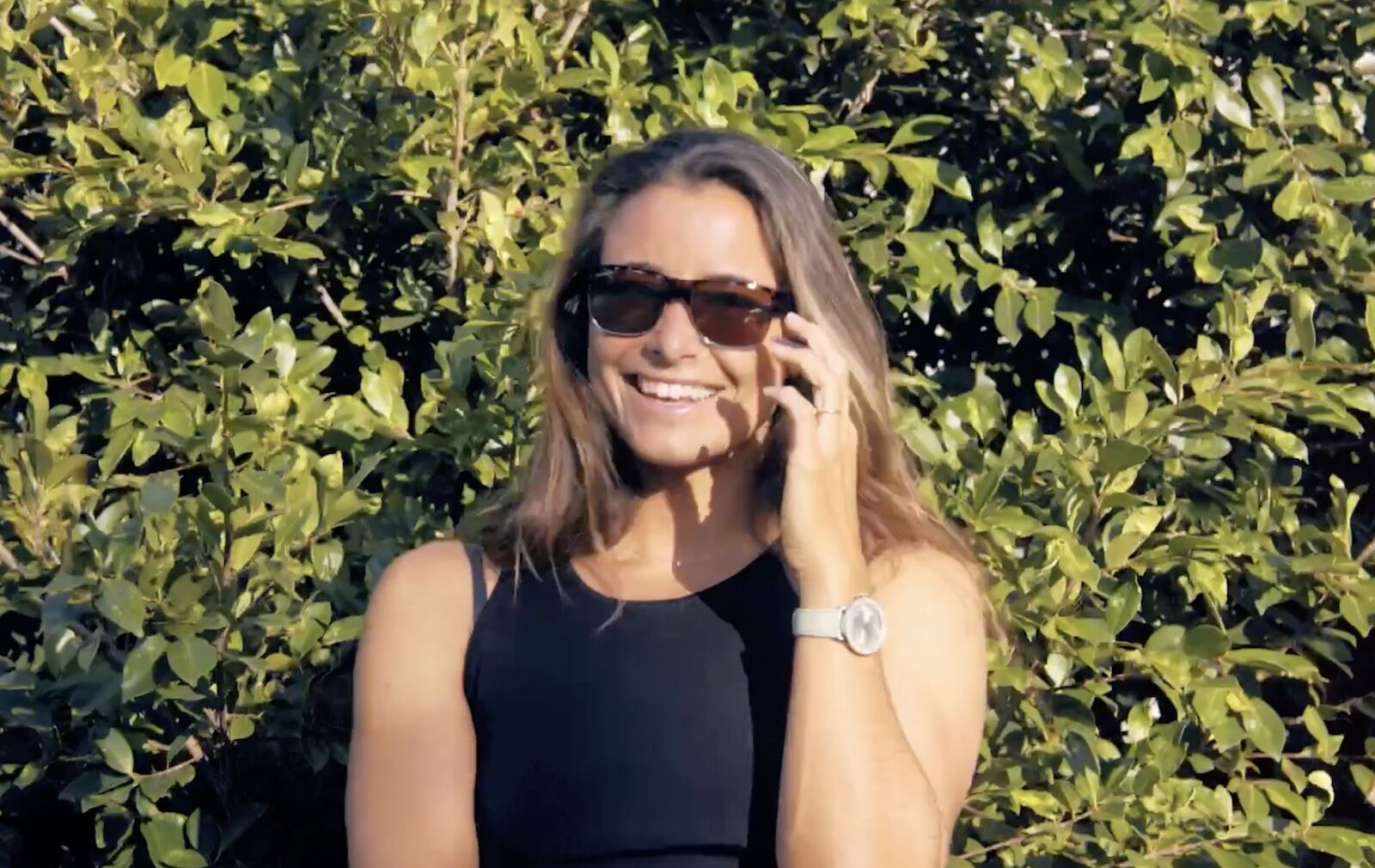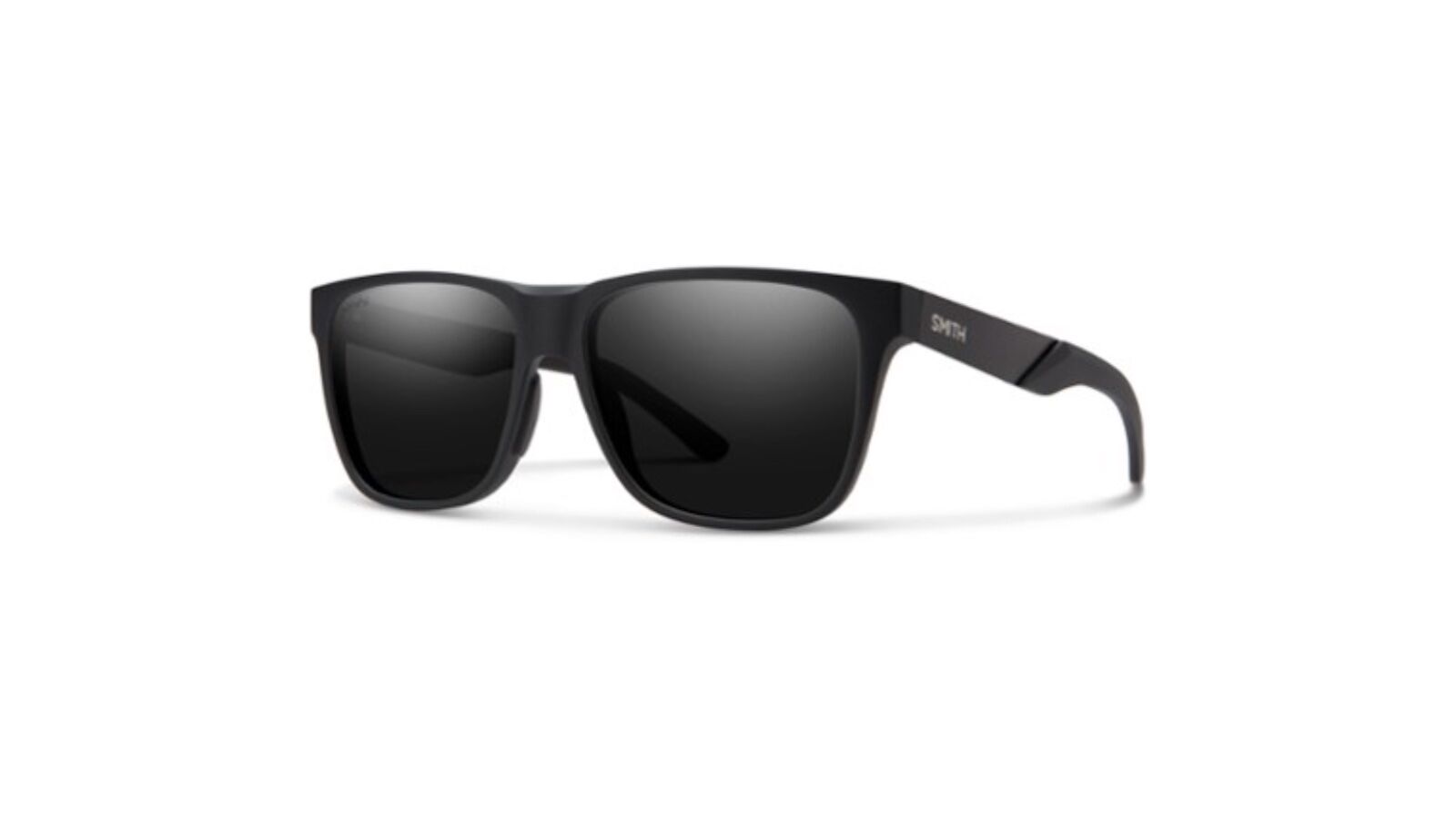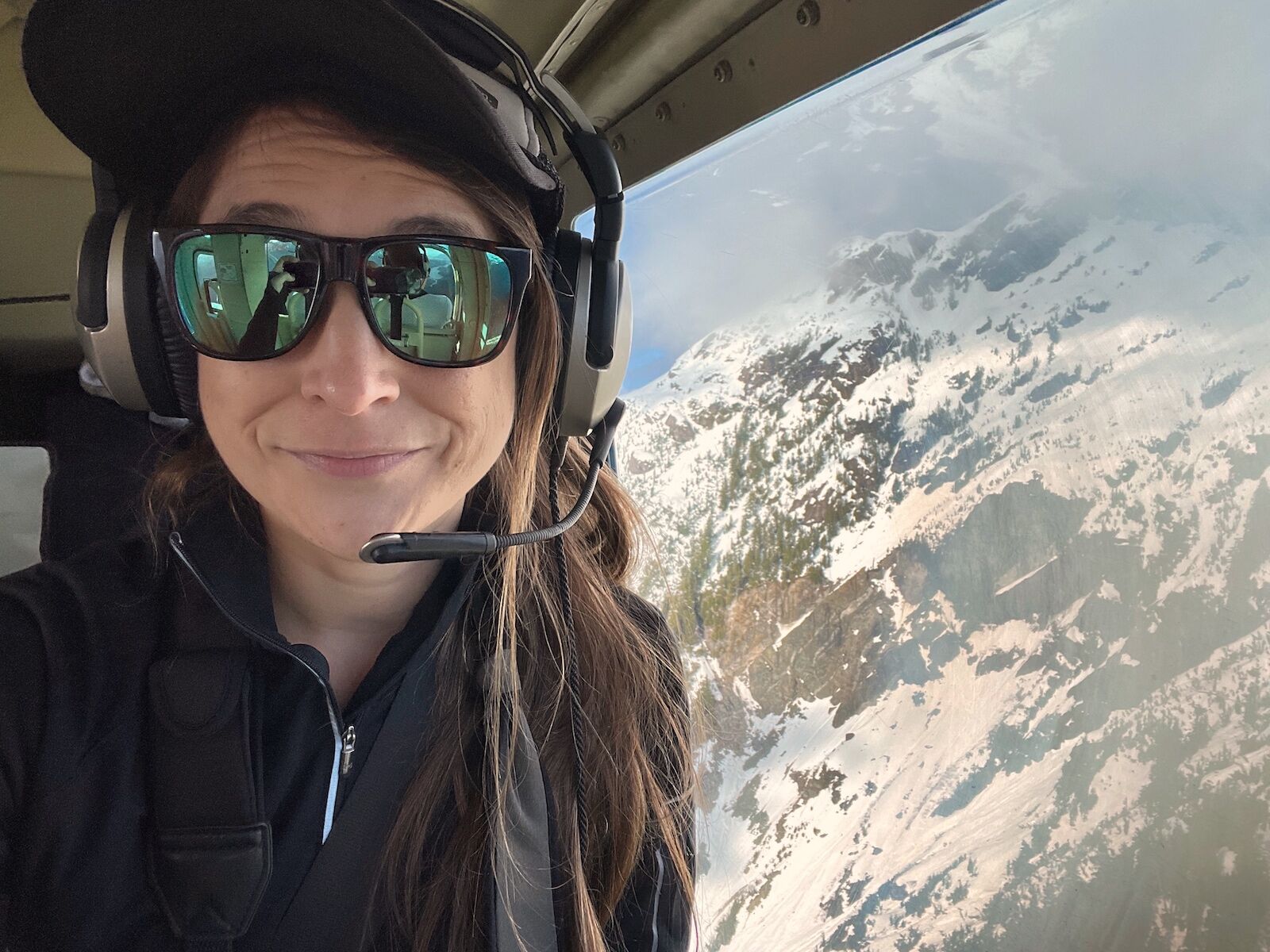 A good hike includes great views. Smith's Lowdown Split sunglasses are perfect for alpine vistas and seaside overlooks because the wraparound ear frame stays put no matter where your head moves. I've worn Lowdowns on dozens of hikes and appreciate their comfort and simplicity. Matador's outdoor editor also likes the Lowdown (though she uses the non-split, with a full frame around the lens) for hiking because of its excellent ability to filter light and reduce contrast in sunny, heavily wooded areas.
The ChromaPop polarized lenses curve around my eyes almost perfectly, preventing the sun from sneaking in no matter which direction I'm walking – even at sunset. Crossing large scree fields (piles of small-to-medium-sized jagged rocks) means hikers sometimes have to bend over and use their hands to stabilize themselves, which can cause sunglasses to fall off your face and directly into a pile of jagged rocks. But I find that the Lowdown Split shades remain firmly tucked around my ears even when I'm contorted to near-horizontal postures to move across challenging sections of trail.
Another aspect I love about these shades are the silicone nose pads, which prevent grease from building up on your nose and keep the shades comfortable even if you're out on the trail all day long. The shades look good on both men and women and come in a variety of colors and options ranging from dark to light. You can also choose a lens color that matches your trail style.
Sustainability
Lowdown frames are built with a bio-based resin and with stainless steel temples, rather than plastic.
Price: $189
Best affordable outdoor sunglasses: Sunski Puerto Polarized Sunglasses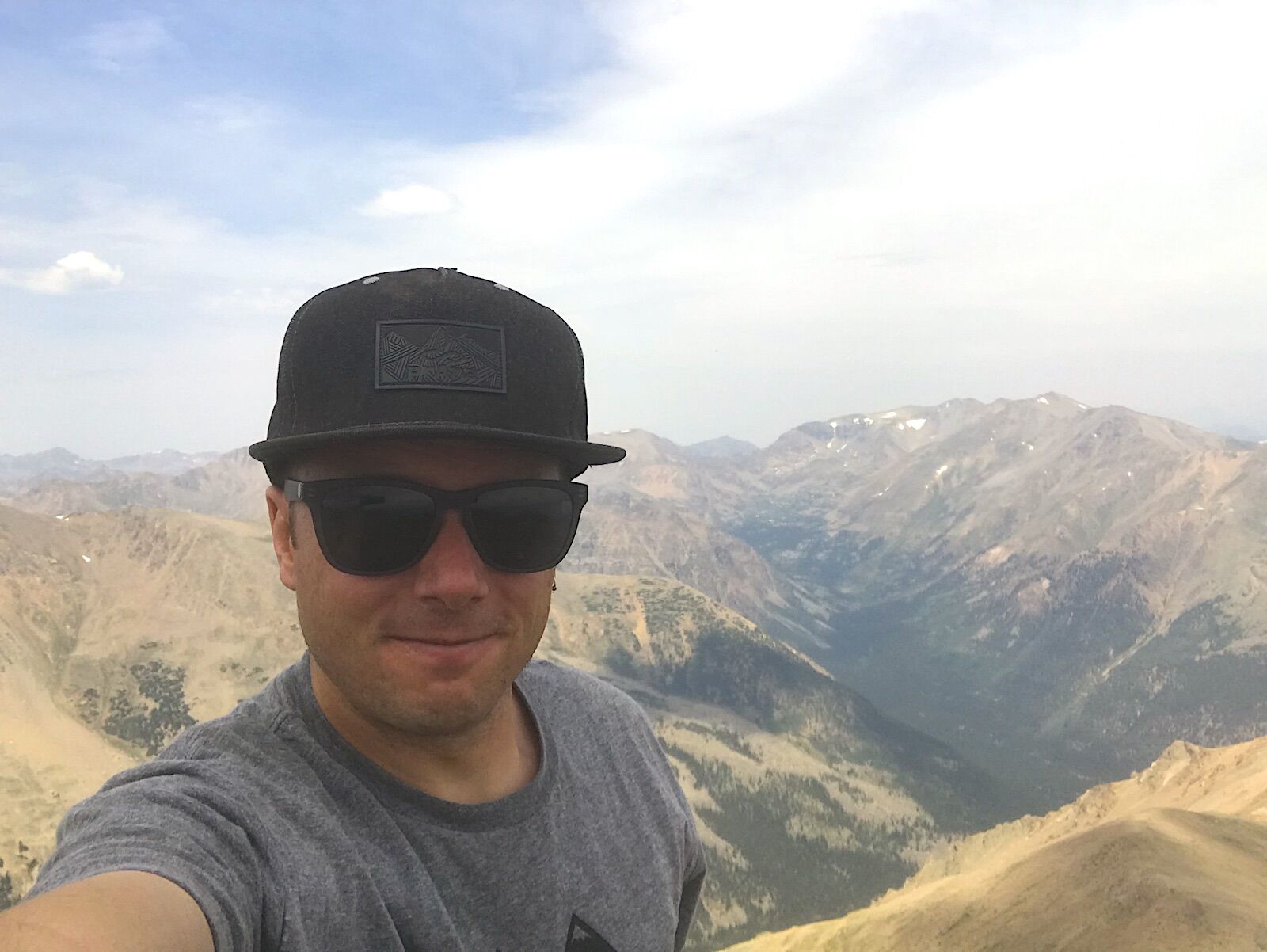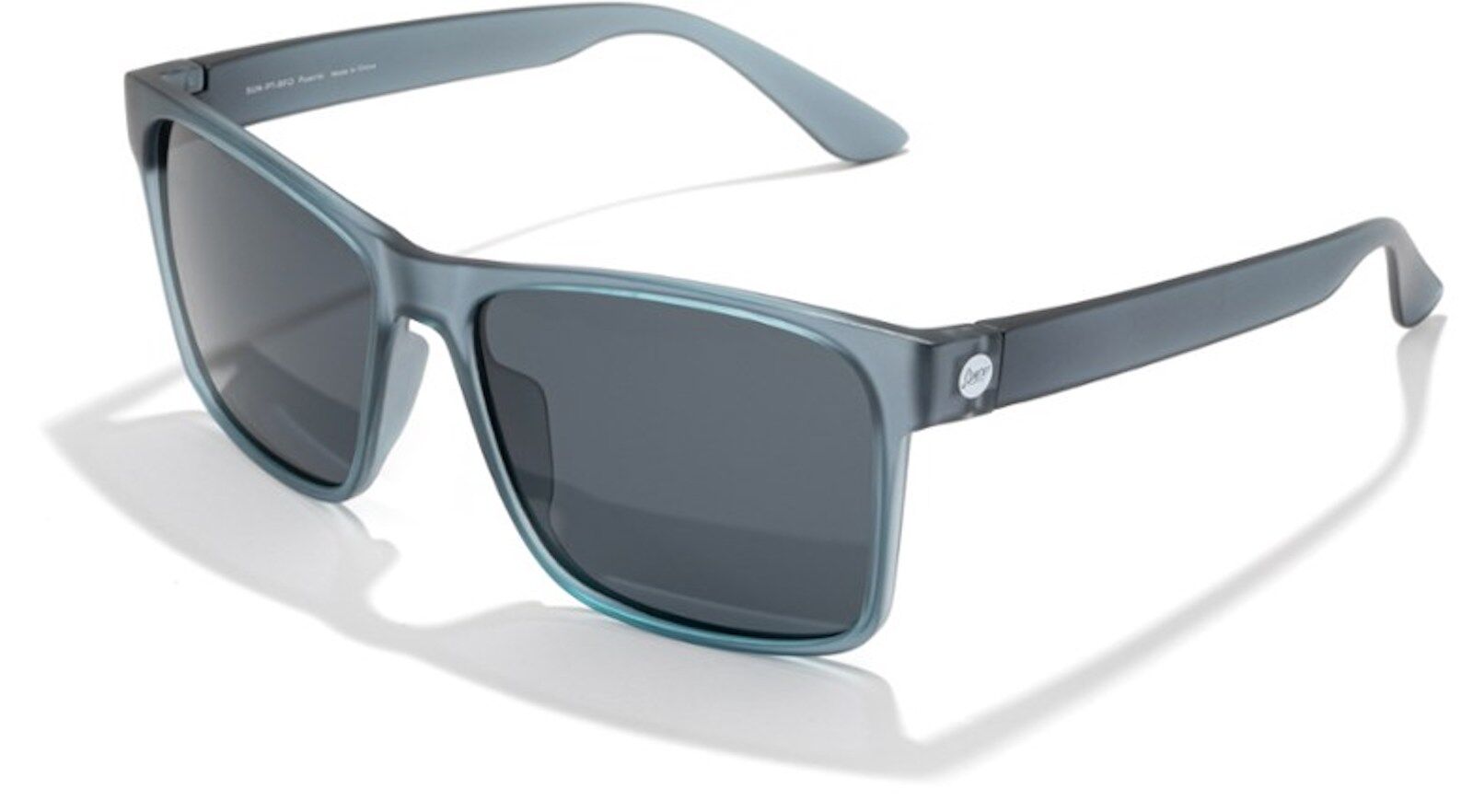 Sunski is an anomaly among outdoor sunglasses manufacturers. Rather than continually pushing up its prices, the brand keeps shades around $50 per pair. Somehow, it manages to hold onto quality and performance at that price point. I've had a pair of Sunski Puertos for over a year now and love them for daily use. The shades are comfortable and polarized, reducing glare and the skin-harming squinting that comes with it.
I take my Puertos with me on road trips because their performance is dependable for just about any activity I might get into. And let's be honest — items tend to turn up missing on the road, and while losing a $50 pair of shades stings, it stings much less than losing a $200 pair. The Puertos look good on both men and women, and their vibe is versatile enough to wear to summer weddings or outdoor brunches.
Sustainability
The SuperLight frames are built from "scrap plastic" — plastic that would otherwise end up in the trash.
Price: $48
What did you think of this story?