in paid partnership with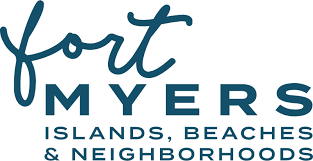 We all have different feelings about traveling right now. When you're ready, we hope you feel safe, inspired, and excited to join us on The Beaches of Fort Myers & Sanibel.
Kayaking, canoeing, and stand-up paddleboarding are year-round pursuits on The Beaches of Fort Myers & Sanibel. Did you catch that? 365 days a year. Southwest Florida's access to the warm Gulf of Mexico and its bay waters, rivers, and creeks provide Discovery Channel-level scenery 24/7, whether you prefer open- or calm-water paddling, whether it's your first time or your first time this week.
Below are the area's best spots, some set in wide-open bays, some enclosed in tunnels of spidery-y mangroves, some comprising saltwater lagoons and mazes of seagrass. Choose one and get started — here's where, when, and how.
Note: Some of the businesses or organizations listed below may not currently be operating as described due to safety guidelines. Please contact all locations prior to visiting.
Buck Key, Captiva Island
A short paddle from outfitters on Captiva Island, Buck Key has been preserved as a natural mangrove island with a canopy channel through its center. From its Hurricane Hole entrance, the paddling trail winds for around four miles and takes you deep into dense bird habitat, where bobcats have even been spotted at times. Buck Key Preserve itself is around two miles long, and its protected waters keep it cool in the summer and calm year-round. To soak in the scenery, you'll want to go slowly here. Block out plenty of time to scout for manatees, bald eagles, herons, and stingrays.
STAY: On Captiva Island, the sprawling South Seas Island Resort lies near Buck Key and offers its own kayak rentals and tours. This is just one of the many perks you'll find within the complex, which also includes a full-service marina, gorgeous 2.5-mile beach, golf course, water park, and restaurants.
J.N. "Ding" Darling National Wildlife Refuge, Sanibel Island
The natural heartbeat of Sanibel Island, this birder's dream spot — with some 245 species — has two kayaking launch points off the four-mile Wildlife Drive for exploring on your own. The entire refuge is an estuary, with mazes of seagrass beds, mangrove forests, and bayous to wander and explore.
If you've arrived sans gear, head to the Tarpon Bay Recreation Area, where the refuge's concession rents kayaks, canoes, and stand-up paddleboards for navigating the bay, its rookeries, and the twisted backwaters of the offshoot Commodore Creek Trail. Keep your eyes and ears open: Hundreds of birds come to roost in the rookeries, and manatees may even glide beneath your paddlecraft.
STAY: Explore two options offered by Beach Cottages of Sanibel. Both Beachview Cottages and Castaway Beach & Bay Cottages provide a home-away-from-home that's an easy drive to "Ding" Darling as well as just steps from the sand and warm waters. Choose Gulf-front or bay-side, a traditional guest room or a three-bedroom spread, and get to adventuring from your front door.
Causeway Islands Park, Sanibel Island
A popular beach and total recreation hot spot, Causeway Islands Park features long stretches of sand running along both sides of the Sanibel Causeway bridge. In addition to its solid relaxation potential, the park is an ideal location for launching kayaks and paddleboards to explore Southwest Florida's bay waters. And, since it's so popular and easy to navigate, local outfitters can deliver kayaks and SUP boards to the causeway beach — straight to you — for your convenience.
STAY: West Wind Inn is one of the closest lodging options to "Ding" Darling as well as being a quick 15-minute drive from the causeway. But you might not want to venture too far from the 500 feet of beautiful private beachfront on the Gulf. Each guestroom and studio features a private, enclosed balcony or patio, and there's a renowned restaurant and pool bar to further seal the deal.
Pine Island Sound
Avid paddlers will find much to explore in the open waters of the Pine Island Sound, a designated state aquatic preserve. You can launch your paddlecraft from a number of access points on Captiva or Pine Island — the paddle from Bokeelia to Cayo Costa State Park, for experienced kayakers, makes an especially good day trip.
A sprinkling of rookery and other federally protected, undeveloped barrier islands turn this into an undeniable wildlife safari. With mangrove-lined shores, navigable creeks, and saltwater lagoons, don't be surprised if it feels like the water's all yours.
STAY: Especially great for long-term island stays, Sanibel Captiva Island Vacation Rentals can also accommodate shorter vacations for families and paddling groups of any size with a vast inventory of condos and homes. With options convenient to many of the areas listed in this article, you can stay at one spot or sample several during your paddling getaway.
Great Calusa Blueway
Stretching throughout The Beaches of Fort Myers & Sanibel, the Great Calusa Blueway comprises paddling courses for serious kayakers seeking long-term adventure. Maps — available online — chart waypoints along the 190-mile trail, from Imperial and Estero Rivers in the south, through Fort Myers Beach's Estero Bay Aquatic Preserve, around Sanibel and Pine Islands, and up the Caloosahatchee River and its tributaries. They mark GPS headings for places to launch, rent kayaks, visit, refuel, and camp along the way.
STAY: Treat yourself to a little luxury and beachside relaxation before or after you set out on a Blueway paddle. The Inns of Sanibel include four boutique accommodations, each offering a unique experience. Whether you're after a family-friendly spot that's all about nature, a stress-free retreat to catch incredible sunset views, bright and cozy cottages and guestrooms full of charm, or a setting perfect for intimacy and romance, there's a Sanibel Island property that's right for you.
San Carlos Bay – Bunche Beach Preserve, Fort Myers
An important site on the Great Florida Birding Trail, this shoreline preserve draws bird-lovers — especially at low tide and sunset — and fans of both kayaking and SUP. Two launches and a facility that rents paddlecraft and offers lessons and tours make this a great spot for low-impact recreation among its beach, mangrove, and salt flat habitats. Expect nighthawks, bald eagles, caracaras, cuckoos, and the beautiful painted bunting to keep you company.
STAY: On nearby Sanibel Island, Sundial Beach Resort & Spa provides full-service accommodations in units from studios to three-bedroom condos. Use of kayaks and paddleboards onsite is complimentary, plus it's known for its pickleball, beautiful white-sand beach, and nature programs.
Koreshan State Park, Estero
Located right on the Estero River, Koreshan State Park can get you started on a soft adventure back in time. The 6.4-mile river flows through the park, a historic settlement with gorgeous gardens and a fascinating past.
The river empties into protected Estero Bay, where you can paddle to Mound Key Archaeological State Park, accessible only by boat. Once home to an important Calusa Indian population, it's still undergoing archaeological excavation. Clearly, there's lots of history here.
STAY: Nature by day, extreme comfort by night. Head to GullWing Beach Resort and nab a spacious one- to three-bedroom suite with private balcony overlooking either the peaceful waters of Estero Bay or the white sand of an expansive Gulf-front beach. Even better, after a tranquil day discovering Koreshan by paddle, GullWing positions you well to explore a different kind of scene: Fort Myers Beach's breathtaking sunsets.
Lovers Key State Park, Fort Myers Beach
Stretching from its two-mile Gulf-front beach to bayside mangroves, Lovers Key occupies the waters of Estero Bay Aquatic Preserve, famous for its dolphin populations, manatees, bald eagles, ospreys, and other coastal birds. The park's concession rents kayaks, canoes, and paddleboards to explore mangrove shorelines, cast a line for fish, and look for wildlife. Guided tours are available, too.
STAY: At Pink Shell Beach Resort & Marina on Fort Myers Beach, nearly everything happens on the sand — from s'mores to yoga classes. In addition to a complete spa, a pool steps from a beautiful beach, and dining amenities, the resort has kayaks and paddleboards available for guest rental. Because when you're not on the sand, you should be in the water.