This Luxury Resort Is Los Cabos' Finest Wellness All-Inclusive
In my day-to-day life, I have a hard time making my health and wellness a priority. I know self-care is important, but responsibilities often get in the way. Thankfully, I was able to spend time at the luxury all-inclusive wellness resort, Paradisus Los Cabos by Melia, in Los Cabos, Mexico, and had an opportunity to reset in paradise.
Yoga at sunrise without a stressful commute? Sure. 
A floating breakfast with a view of the Sea of Cortez? Absolutely.  
Of course, balance is essential — even on vacation. There are plenty of ways to spoil yourself at this five-star resort. With seven restaurants, swim-up bars, room service, and unlimited amounts of ice cream available all day, treating yourself to all-inclusive gastronomy is simple. But unlike most other resorts in Los Cabos, unlimited food and beverages are not the primary draw here. The wellness facilities are outstanding, offering guests a chance to regenerate with holistic treatments and world-class therapists.
How to get to Paradisus Los Cabos
The resort is near the end of the Baja California peninsula in Mexico. There are direct flights daily to Los Cabos International Airport (SJD) from Dallas, Phoenix, Los Angeles and New York City, to name a few. Finding a flight is easy and discount airlines, like Spirit, have many flights from the US.
The airport is currently under construction, so be prepared to deplane the old-fashioned way with steps until the renovation is complete. Once inside, going through customs and baggage claim is a breeze. I would recommend lining up car service through the resort. Otherwise, there is some chaos when you go to the transportation section if you do not have a ride in place.
About Paradisus Los Cabos
The lobby has a glass pyramid shape, and on arrival, the openness feels grand. Once you check in with the concierge, they fit you with a bracelet that acts as your room key and grants access to the resort amenities.
There are 350 oversized guestrooms which are large and bright, with crisp white textiles and modern light gray furniture. A couch and a table make relaxing with a book inside the room something you actually want to do. Beds were incredibly comfortable with quality white linens and a couple of pillow options to choose from. The minibar is fully stocked with all-inclusive drinks, snacks, and candy. If you are like me and enjoy unpacking for a week of vacation, good news — standard rooms have plenty of space to unpack and stow the suitcase in the large closet.
The bathrooms are moderately sized and modern with everything you need. If you forgot something at home, the resort most likely has a replacement for you. There's a rain shower overhead and a handheld option, which is very nice if you just need to rinse off your feet after walking on the beach. They also provide white, lightweight robes that are not too heavy given the warm climate.
The rooms open up to a patio or balcony overlooking the resort and some have an ocean view. The grounds are gorgeous, so even if you can't see the sea, I don't think you'll complain.
The Reserve suites are a serious level up. They range in size and amenities from The Reserve Deluxe Ocean Front Suite to The Reserve Master Suite Ocean Front Swim Up. And yes; the latter means you can enjoy swim-up accommodation. Booking the more luxurious suites gives you access to the adults-only section of the resort, a butler service, an exclusive pool and restaurant, pillow menus, and stunning ocean views.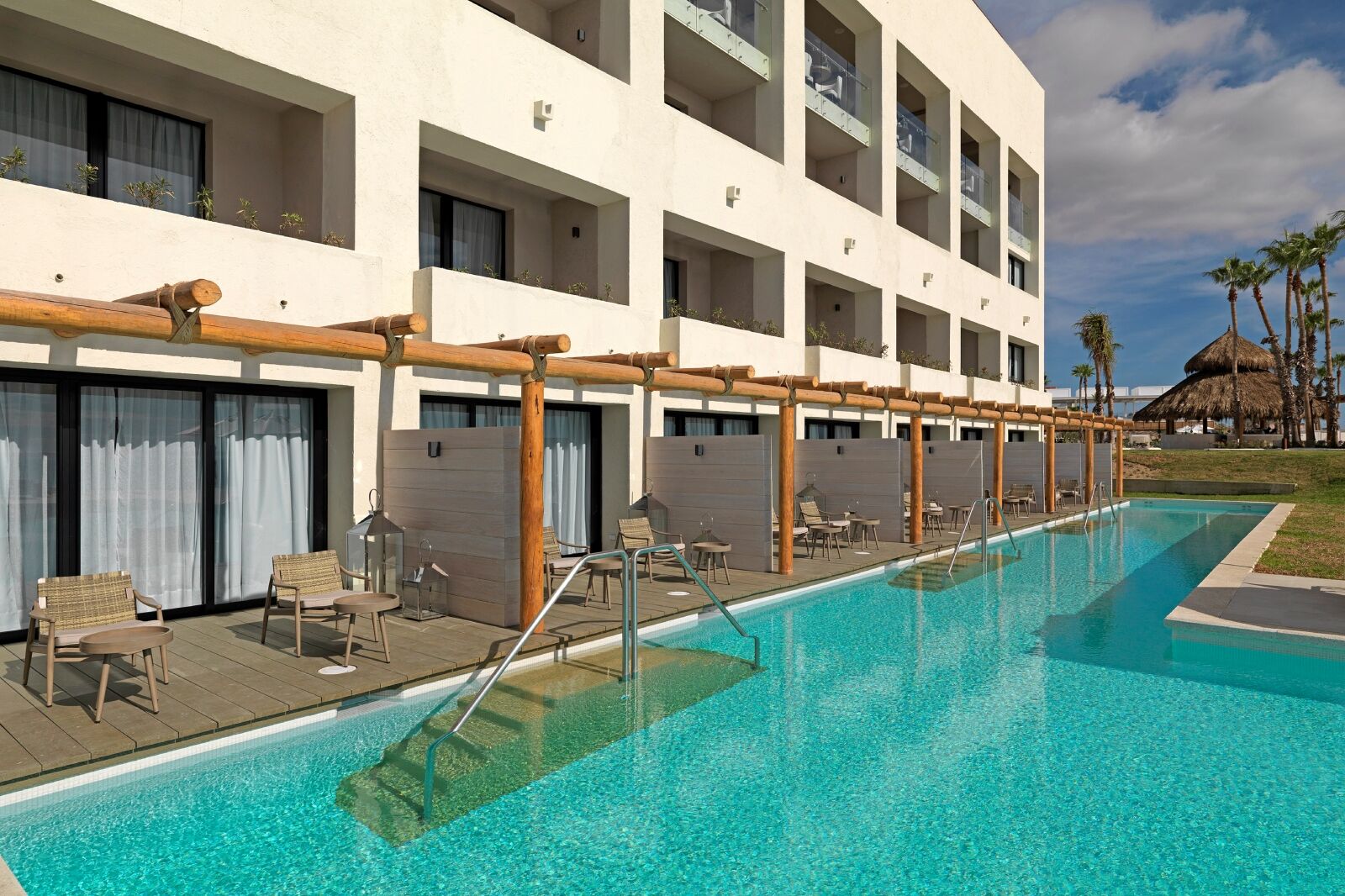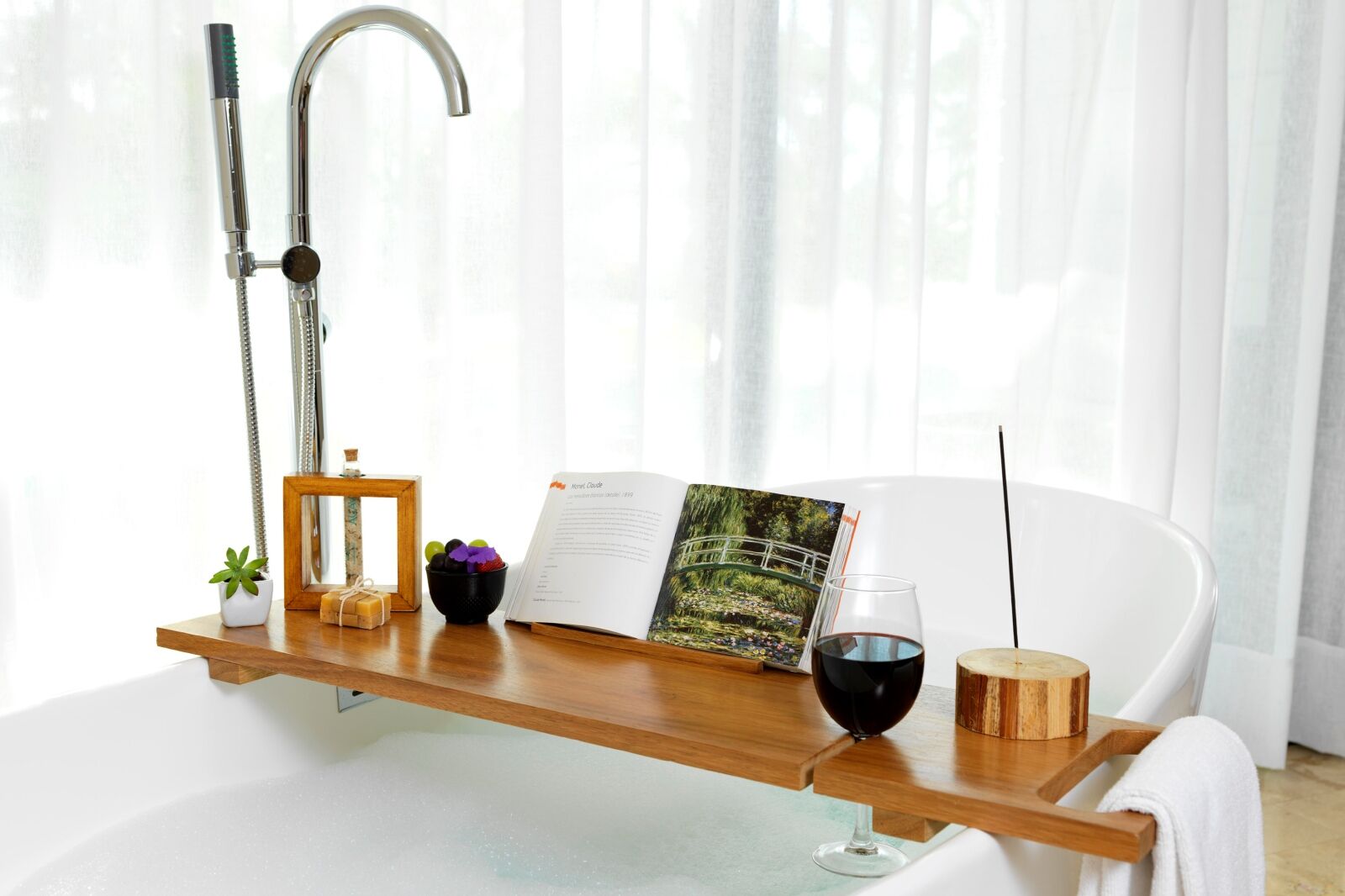 I was able to enjoy this service and was impressed by the daily check-ins on WhatsApp and assistance with reservations around the resort. And yes, I love children, but sometimes, peace and quiet with other people's kids is an important part of wellness.
Wellness facilities at Paradisus Los Cabos
The YHI spa is just one part of health and wellness at Paradisus Los Cabos. The resort offers classes such as yoga, surfboard workouts on the beach, and pool aerobics — you might even see a conga line in the pool. There is also a kitted-out gym if you prefer to work out at your own pace. 
I'm not much of a morning person, but practicing yoga with the sunrise starts the day off on the right foot. Perhaps if I lived at a five-star resort all the time, I would get to the early morning classes. 
The YHI spa also has a range of amenities included with your treatment cost. The sauna is small but adequate. However, it's the pool area that really sets the bar high. It is long and narrow and overlooks the ocean, with water treatments to enjoy while soaking.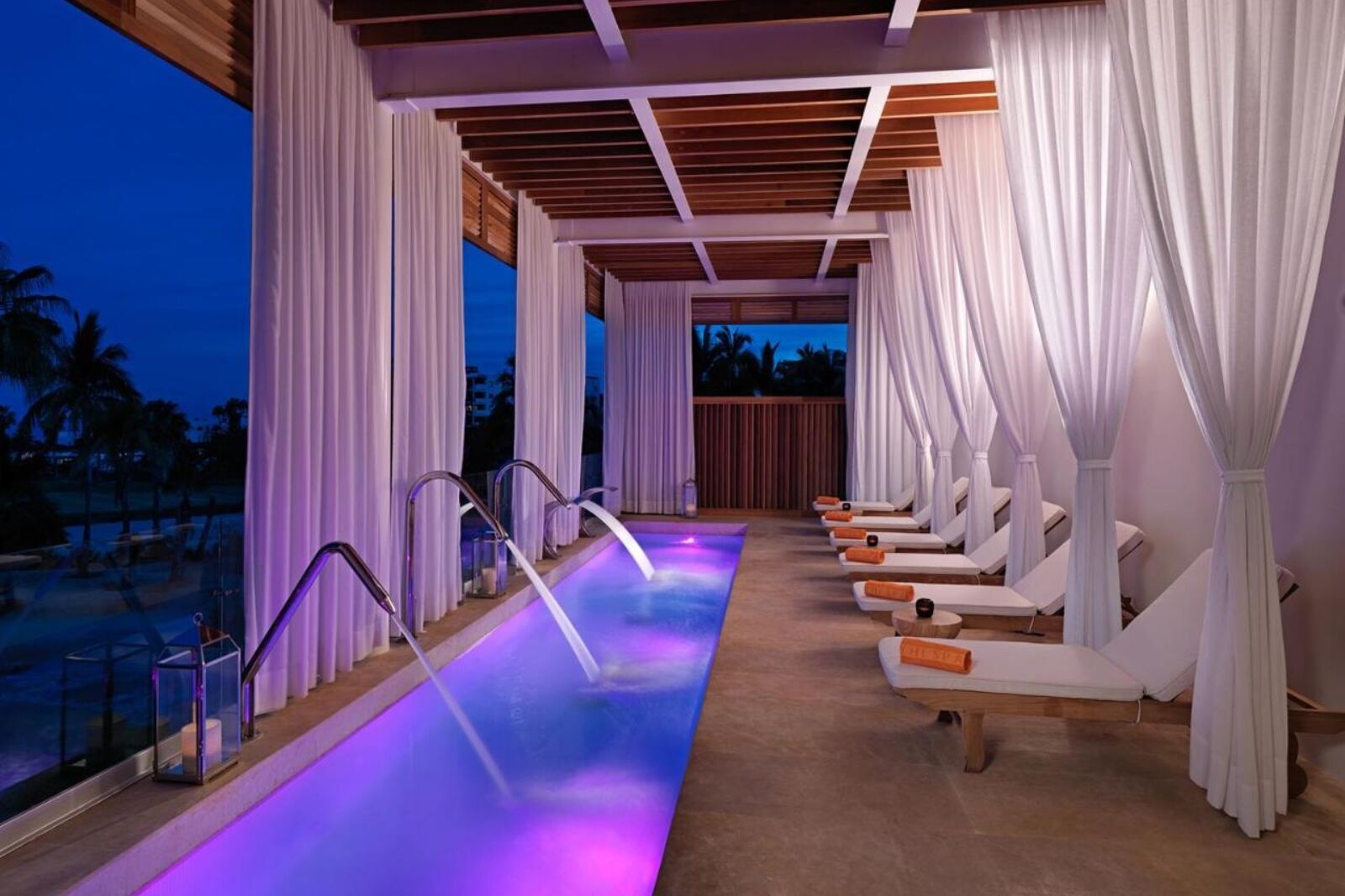 But the spa is more than just a place to pamper yourself. It is also recognized by the internationally known non-profit,  Wellness for Cancer organization. The organization has hailed the YHI spa for of its commitment to providing quality care and support for those affected by cancer. The spa offers specialized treatments such as lymphatic drainage massage and reflexology that reduce stress levels and improve overall health in cancer patients. The staff are also trained to provide compassionate care with an understanding of the unique needs of those living with the dieses.
Indulging in nature is also a cornerstone of the wellness facilities here. The resort takes part in the Welcome to Life initiative, helping sea turtles safely hatch before being released into the sea. If you are there at the right time, you can watch the baby turtles start their life.
If you miss this during your stay, look out for whales swimming by the resort. Whale sightings are common and there is a bell guests can ring if they spot one.  
Spa treatments at Paradisus Los Cabos
A spa treatment costs extra and must be scheduled ahead of time, but I felt it was worth it.
The calming locker rooms have plenty of space to change into your robe and slippers before going into the waiting area, where you can take a cup of herbal tea.
I enjoyed a beautiful 50-minute full-body massage. One particularly nice thing about the treatment room was that, while fully private, it opened to the outside with a shower and open sky above. The sounds of the waves and birds added to my relaxation while the stress of real life was removed from my shoulders. 
Besides typical spa treatments like massages and facials, the spa offers combination packages. One option is the Baja Sur, which includes exfoliation and body wrap, massage and express pedicure. They also have a combination package for couples, the Fuego, which is a massage and facial in a room for two. Manicures and pedicures are available, too. The beauty salon is another option, where you can get a fresh blowout. After a day of pampering, who wants to actually mess with drying their own hair?
To make managing your stay even easier,  the resort has an app you can download when you arrive. You can make reservations for special events and book treatments.
Amenities at Paradisus Los Cabos
Swimming pool
Garden
Fitness center
Spa
Beauty salon
Wellness programmes
Restaurants and bars
Rooms with private pool
Room service
Boutique
What to do near Paradisus Los Cabos
If you have an interest in visiting the towns around the resort, San Jose del Cabo has a downtown that is perfect for a social media moment. Of course, Cabo is also known for its party scene, and a trip to Cabo San Lucas can provide nightlife options — if that is what you are looking for.
If you want to explore the outdoors, this part of Mexico offers some superb options, like a boat ride around the iconic Land's End and various waterfall hikes.
You can enjoy this region of Mexico without the worry of your trip being ruined by rain. This desert climate means it's almost guaranteed you'll have sunny days for your entire trip. 
What did you think of this story?