in paid partnership with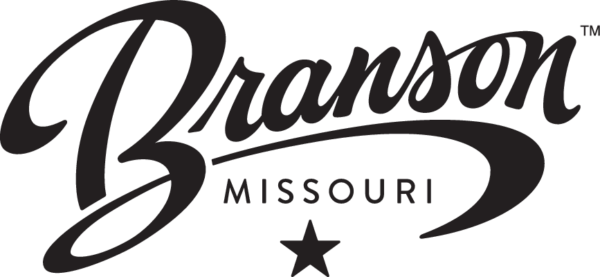 You know you're getting close to Branson when you see that first giant billboard advertising a must-see comedy or magic show. Surrounded by the beautiful Ozark Mountains, this city in southern Missouri has amazing array of attractions and adventures, not to mention miles of world-class entertainment in the Highway 76 Entertainment District.
With quirky local restaurants and a variety of live performances to put on your schedule, Branson is a fun and — importantly — affordable place to spend a vacation (and you can bring along the fam for this one). Here's how to make the most of your next long weekend in the "Live Entertainment Capital of the World."
Where to stay
Accommodations have personality in much the same ways as people do. There are tons of places to stay in Branson, so let's break down a few highlights by vibe:
Friday
After you settle into your preferred lodging, start your vacation in Town Square and head to Branson Landing — an outdoor shopping and entertainment center — to get acquainted with the area. If you're in need of a meal, grab a sandwich and a drink from Big Whiskey's American Restaurant & Bar. Then stroll the scenic boardwalk along Lake Taneycomo for great photo opps, browse the many stores and specialty shops, visit the arcade, take a jet boat ride around the lake, or get views on Parakeet Pete's Steampunk Balloon ride. Just whatever you do, don't miss the Branson Landing Fountain Show (on the hour from noon to 10pm Mon-Sat, till 9pm on Sun). Lights and water dance along to classic tunes, and a round of fireballs caps off this spectacular show.
Before you leave the Landing, stop by Buster's Old Time Photos. Whether you're more Southern belle or cowboy, it's a corny blast to dress up — and you leave with a unique souvenir you can hang on the wall to impress (or confuse) your friends and family.
Finally, top off your first night with what is practically a welcome-to-Branson tradition: a dinner cruise on the Showboat Branson Belle. In the boat's dining room, you'll be served a three-course meal (more options available with an upgraded Captain's Club ticket), and while you're eating, showtunes, dancing, family-friendly comedy, and magic are the entertainment of the night. After the show, you'll have time to wander the three-deck boat and catch some stunning views of Table Rock Lake.
Saturday
For a serious breakfast, make a stop at BillyGail's Cafe. Inside this cozy former service station, you'll find made-from-scratch breakfast staples that rival Grandma's best — think biscuits and gravy, French toast, and chicken-fried steak and eggs. Their famous pancakes are the size of a pizza, so order accordingly. (Don't be surprised if there's a line at the door, and note that the restaurant is cash only.)
Thus fortified, spend the day at Silver Dollar City, Branson's 1880s-themed amusement park. Expect roller coasters, live music, and big ol' bags of saltwater taffy that are hard to resist. The entire park was built around the entrance to Marvel Cave, which likely rivals any cave you've ever been in. Its Cathedral Room alone is one of the largest cave entrance rooms in North America.
For dinner, try Pasghetti's Italian Restaurant (your mind is going to tell you that's a typo, but trust us!). This kid-approved spot on Highway 76 has a menu full of delicious Italian favorites, seven themed dining rooms, and an indoor Ferris wheel. Whether you're a traditionalist or not, we recommend their famed spaghetti and meatballs.
After dinner, catch the late performance of Billy Yates' Hit Songwriters in the Round at the Americana Theater. Grammy-nominated singer-songwriter Billy Yates leads intimate conversations with hit songwriters who perform and share the stories behind their songs. Because the show is unscripted, each performance is unique, and the featured songwriters change every week. You'll have the know-how of a Nashville insider by the end of the night!
Sunday
Save up your appetite for brunch and a visit to College of the Ozark's Keeter Center, a student-run restaurant and hotel. The Sunday brunch buffet has everything you could want, including meat-carving stations, hot waffles, made-to-order omelets. Everyone who attends College of the Ozarks has a campus job to offset their tuition — so everything you see here will be cooked and served by students eager to chat. The service is excellent, and the food tastes like what you'd get at a high-end restaurant.
After brunch, head to Dick Clark's American Bandstand Theater and catch the afternoon performance of Legends in Concert, one of the best musical tribute artists stage shows around. Elvis and the Blues Brothers are the anchors, but the rest of the cast changes frequently — you might catch Johnny Cash, The Temptations, or Lady Gaga depending on when you go.
As evening approaches, grab some award-winning barbecue at Gettin' Basted, followed by some sweet stuff at Mr. B's Ice Cream Parlor & Deli. When it's dark enough, head to the giant Branson Ferris Wheel — the same one formerly located at Chicago's Navy Pier — to see its 16,000 LED lights illuminate the sky. Take a ride up to the top to cap off your excellent long weekend in Branson.