in paid partnership with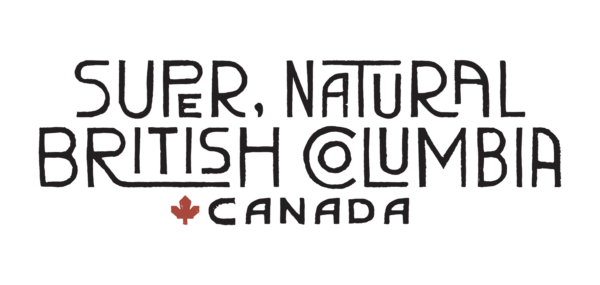 When visitors travel to British Columbia, Canada's westernmost province, they know to enjoy its cities and small towns, ski slopes and parks, ocean playgrounds and more. That is, they think they know what they're going to experience, says Frank Antoine, an elected Chief from the Bonaparte First Nation (St'uxwtews). But "when they actually leave, they leave with something else."
That "something else" is a deeper understanding of the natural world. Of how everything is connected, of our own links to each other and to the land. It's known as The British Columbia Effect. And as it turns out, this phenomenon is beneficial to both our physical and mental health, a fact supported by growing evidence from the science of ecotherapy.
Many Indigenous Peoples — more than 200 First Nations and Indigenous communities have lived in what is now called British Columbia since time immemorial — have known this for generations. "Everything about our culture comes from the land, comes from the sea, comes from the mountains," says Kwakwaka'wakw Community Leader K'odi Nelson. "It's almost like science is catching up to First Nations knowledge."
Many of the Indigenous communities in British Columbia are eager to welcome visitors who seek this understanding. Here's how to tap into The BC Effect across the province's varied natural spaces.
RAINFOREST REJUVENATION
British Columbia is home to almost a quarter of the world's temperate rainforests — the biome covers its Pacific islands, runs up and down its almost 16,000 miles of coastline, and even stands right next door to downtown Vancouver in Stanley Park. Though rainforests account for less than 10% of the world's land area, their vegetation produces almost one-third of our oxygen.
"When I go out into our forests, there's something about it that rejuvenates the spirit, rejuvenates the mind," says K'odi Nelson, whose Kwakwaka'wakw Nation resides in and around the Great Bear Rainforest along BC's north and central coast. He explains that, when out in BC's wilds, "you have an opportunity to let your worries escape your body for the time that you're here. But, more importantly, you have an opportunity to educate yourself from local Indigenous people."
That education includes the importance of conserving nature. "When we talk about our land, the sea, the air, our water, it is often the First Nations Indigenous peoples that are the first to protect those," says Nelson. But it also involves understanding how nature can heal and protect us.
You have an opportunity to let your worries escape your body for the time that you're here. But, more importantly, you have an opportunity to educate yourself from local Indigenous people.
-K'odi Nelson, Kwakwaka'wakw Community Leader
Taking cues from Indigenous knowledge, scientists are starting to understand that phytoncides produced by plants may boost humans' immune systems and lower the risk of cancer, strokes, and other ailments. More and more doctors prescribe spending time in nature to help their patients reduce stress and improve physical and mental health. In four Canadian provinces, this prescription can include a free pass to Canada's national parks via PaRx, Canada's nature prescription program.
"I was quite pleased to see that they're now prescribing nature walks for mental wellness," says Nelson. "What I've witnessed as a tour guide, it's not just my spirit [that is healed] — it uplifts all." His guests at the Nawalakw Lodge often comment on the experience of walking for miles without any interaction with another human being. "Just the sheer beauty of our wildlife, our landscape…it's an amazing place to come and rejuvenate your soul."
Experience The BC Effect
"Tourists are wanting more than just a trip now. And we're seeing that with Indigenous tourism. They want to dive a little bit deeper and they want to know the people and they want to know the history. And we can provide that," says Nelson.
Discover more options at the Nawalakw Lodge or explore the trip options below to start planning your own Rainforest Rejuvenation in British Columbia.
MOUNTAIN MAGIC
You'll likely gain a similarly uplifted perspective when visiting BC's 10 major mountain ranges, whether you're looking up to their skyward peaks or from an elevated viewpoint down to the surrounding valleys. Some of the province's mountains are covered in rainforest, others capped by glaciers, and some are dry with few trees.
"There's so much to see" in the province of BC, says Frank Antoine, whose nation is near Cache Creek, just west of the city of Kamloops. From here, you can hike to see hoodoo formations in the surrounding mountains. This part of BC is drier than the coast, slopes rising up from the Thompson River and its rapids that churn into Class V whitewater. "Tourism is giving us the opportunity now to showcase what's in our own backyard — and it's phenomenal," says Antoine.
Tourism is giving us the opportunity now to showcase what's in our own backyard — and it's phenomenal.
– Frank Antoine, an elected Chief from the Bonaparte First Nation (St'uxwtews)
Using the lesson of the wind to illustrate, Antoine explains the importance of natural connection — connection with the land and with the greater whole — to many Indigenous people: "Wind to me means you're alive. It means that you're connected. You're part of something even though you don't see it. You hear him blowing through the trees; when you're in the mountains, you sit and listen. The one thing that always comes up is the wind — it doesn't talk to you, but you listen to it."
Many Indigenous Peoples want to share this type of outlook and understanding. "For the visitors who come see us, I want them to know how unique we are as a community and the authenticity and stories that come with it," says Antoine. "I'm very proud of where I come from, and that pride comes with responsibility. My purpose to my visitors is to respect and learn from the land and [show] what it offers."
Experience The BC Effect
Just one day in the province's natural spaces can bring about The BC Effect, but a longer visit means deeper transformation. Antoine describes taking guests to see the water, mountains, and sky in his territory: "When you take them down the second time, they see it in a fully different light," he says. It's not the view that changes, but the person — that's the power of BC's nature to transform and to heal.
Discover more ways to experience the outdoors with Moccasin Trails or explore the following options to access BC's Mountain Magic on your trip.
Transformative Trip Ideas: Mountains
STILLNESS OF WATER
Note: Francine Douglas wears a PFD belt pack while on the water.
Water is part of almost every visit to BC — whether it's floating on BC's ocean waves, smelling the saltiness of the Salish Sea, hearing the poof of a whale's exhalation, admiring the endless variety of blues and greens of the province's rivers and lakes, or tasting the freshness of BC's seafood. But with The BC Effect, you can go further.
For Francine Douglas, a Community Leader from the Stó:lō (Sts'ailes) and Ts'msyen (Metlakatla) Nations, water is essential. "When I'm out on the water, I feel connected," she says. Stó:lō means "people of the river," and BC's Harrison River truly is a lifeline for Douglas's nation — Douglas herself raised her family on the river and "grew up on the canoe."
To us, the waters are relatives. It's a love story, really.
– Francine Douglas, Community Leader of the Stó:lō and Ts'msyen Nations
"The water is like a cleansing," she says. "To be out on the water is to heal." She points out how water is so powerful it can move mountains and carve canyons. For the Stó:lō people, water is a resource of many sorts — to this day, Douglas's people visit and pray to the water for strength in times of need. Come winter, bathing in ice-cold waters is a traditional way to let go of pain. "To us, the [waters] are relatives. It's a love story, really."
Modern science is starting to catch up. As with forests and other natural spaces, more and more studies are showing the health benefits of being near water. One theory credits negative ions — they're in abundance wherever air and water move and mix, such as near waterfalls and on beaches. Negative ions are said to increase oxygen flow to the brain, which aids alertness and may contribute to a biochemical reaction in the body that increases our levels of serotonin, the neurotransmitter that helps reduce depression and anxiety. It's all part of The BC Effect.
Experience The BC Effect
"So many of us are ready for visitors," says Douglas, and "ready to share, ready to tell our story, and talk about who we are and where we're from." She wants to give people the opportunity to "understand how the stories are connected to the land, and how the land is what is teaching us how to be and how to relate and how to connect."
Discover more experiences with Stó:lō Tourism or let Indigenous tourism operators like those below be your guide to finding the Stillness of Water in British Columbia.
Learn more about places that inspire purpose and connection to the natural world.
Discover The British Columbia Effect