These Cities Will Host Pride Events for the First Time This Year
New York City. Chicago. San Francisco. Los Angeles. In June 1970, the world's first Pride marches erupted in major American cities, led by brave queer communities who paved the way for today's parades. Every year, these cities host the biggest LGBTQ+ celebrations in the US, attracting millions of spectators and dominating news coverage. But they aren't the only places where Pride 2022 is important. 
Springfield, Massachusetts. Manchester, New Hampshire. Montclair, New Jersey. Pflugerville, Texas. This June, these small American cities will enter the Pride pantheon by hosting an inaugural parade or festival. For some residents, this will be their first opportunity to celebrate Pride. 
"If I had it my way, Pride would be held in every city across America," says Taurean Bethea, founder and CEO of the Springfield Pride Parade. 
"[The LGBTQ community] is everywhere," he says. "It doesn't change with the size of the city. We're dealing with the same issues whether the population is five million, or as in Springfield, under 200,000." What does change is visibility. 
Taurean, who grew up in Springfield and came out as gay at 33, says seeing Pride celebrations as a child might have given him the strength to confront his sexuality sooner. He hopes Springfield Pride helps the youth of his community feel "seen, protected and supported." 
For Marc Garcia, president of Pflugerville Pride, the story is similar. Celebrating Pride in his tiny hometown of Laredo, Texas, would've given him courage and fostered a sense of belonging. "I think that's what we're hoping to do [in Pflugerville]," he says. 
Pflugerville, a tight-knight community twenty minutes outside of Austin, joins a growing number of Central Texas suburbs throwing rainbow riots this June — a radical act in the conservative Lonestar State. 
Earlier this year, Texas Gov. Greg Abbott told state employees to open child abuse investigations for parents providing their trans children with gender-affirming care. Texas joins a growing number of states becoming increasingly hostile toward LGBTQ+ individuals and their allies. 
Last year, a record-breaking 191 proposed anti-LGBTQ+ bills prompted the Human Rights Campaign to call 2021 "the worst year in recent history for LGBTQ state legislative attacks." Over 300 similar bills were already recorded this year, and it isn't even June.
Fear of anti-LGBTQ+ legislation doesn't end at the state level. When Supreme Court Justice Samuel Alito's draft opinion to overrule Roe v. Wade was leaked in early May, pundits began considering how the court's conservative majority could use Alito's logic to overturn LGBTQ+-related decisions like marriage equality. 
The effect this sociopolitical trauma has on queer communities can be deadly. A survey conducted by the Trevor Project found that nearly half of LGBTQ+ youth seriously considered attempting suicide in the past year, and over 70 percent reported anxiety-related symptoms. 
Conversely, when the same population lived in an accepting community, had access to LGBTQ+-affirming spaces, or felt supported by family and friends, they reported significantly lower rates of attempting suicide. 
"These findings emphasize…the clear need to break down barriers to care and promote acceptance at the local level to help save young LGBTQ lives," said Dr. Myeshia Price, a senior research scientist for The Trevor Project, in the survey. 
In other words, the US needs these small-town Prides big time.
"It's for the youth of the community," says Taurean, "but really, I want everyone to come and see what this is about." 
This June, consider attending, volunteering, or donating to these grassroots celebrations. The events are parties, but just like the groundbreaking marches of June 1970, participation is protest. 
Here's all the info you need to get involved in Pride 2022. 
We hope you love the spaces and stays we recommend! Just so you know, Matador may collect a small commission from the links on this page if you decide to book a stay.
Montclair, New Jersey
Dubbed "the Brooklyn of New Jersey," this colorful community 12 miles outside NYC is close enough to attract urban sensibility and far enough away to feel like a different world. Venture to the hip town between June 2 and June 11, when a series of events turn the arty enclave into a queer jamboree. "With nearly 100 vendors and sponsors from all over Montclair and surrounding areas participating, Montclair Pride 2022 will also be a showcase of the best of Montclair," says the organization's website.
The events start on June 2 with Pride Kick-Off Night at the Montclair Art Museum, where guests can create original artwork reflecting what Pride means to them. The Rocky Horror Picture Show lights up Lackawanna Plaza on June 3 at 7:00 PM, and on June 9, the 4th annual Pride Stride 5K will start and finish at Montclair Brewery. Stick around for the post-race beer blast. 
The year's most anticipated event is the Montclair Pride Festival, a downtown gathering on Saturday, June 11, from 12:00 PM to 8:00 PM. Several stages will feature performances, including Drag Race alum Peppermint, comedy legend Judy Gold, Tony Award winner Laura Benanti, Pose actor Dyllón Burnside, and more. Beloved pop icon Betty Who will headline a separate Pride Concert at the Wellmont starting at 7:00 PM. 
Where to stay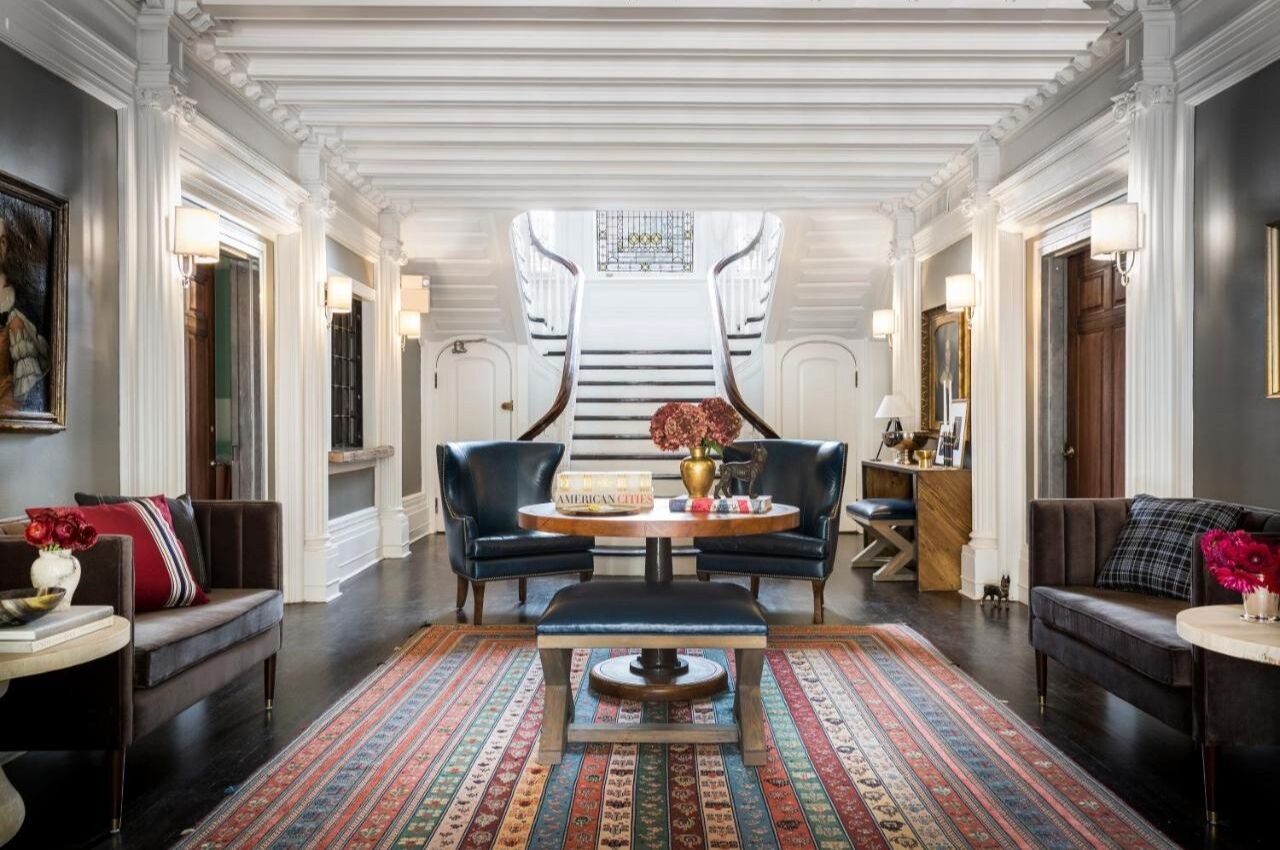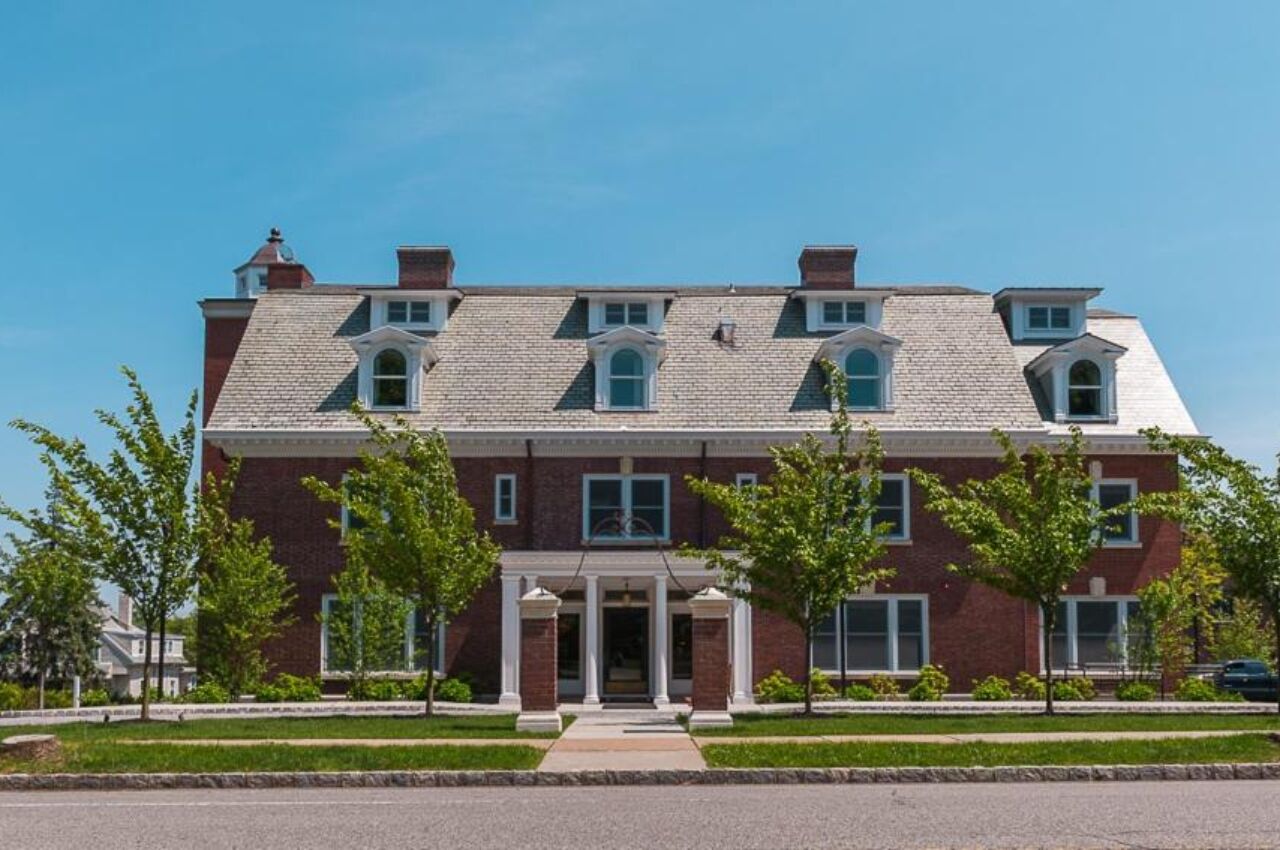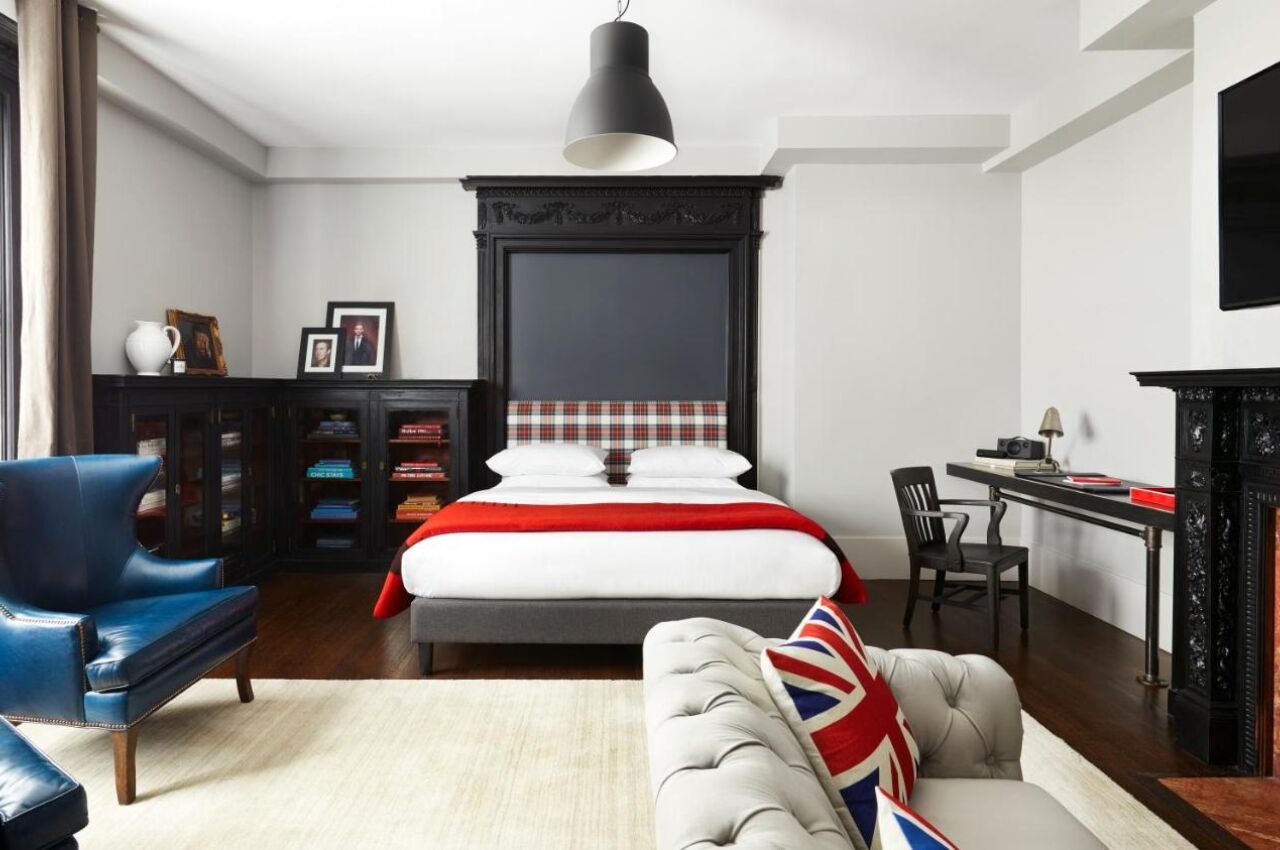 When it's time to unwind from the Pride palooza, head to The George, built in 1902 and updated with modern amenities in 2018. Plaid headboards, metal closets, exposed brick walls, and leather sitting chairs make this boutique abode an interior designer's dream. The best part? It's within walking distance to most of Montclair's Pride events. 
Springfield, Massachusetts
On Saturday, June 4, the Springfield Pride Parade will kick off at Springfield Technical Community College and travel down State Street toward City Hall. The march begins at 10:00 AM, followed by an all-day block party with live music, games, and food from local vendors.
Taurean, a professed fan of the ballroom scene, looks forward to a live on-site voguing class led by a special guest from the HBO show Legendary. Expect an appearance from Planned Parenthood as well. "It's a perfect time for the organization to speak about current events, bring clarity to what's going on, and allow people an opportunity to get involved," says Taurean. 
When the celebration ends, Springfield Pride's work continues. The group's Safe Space Initiative asks local businesses to disavow any hate speech, bullying, and discrimination within their establishment. Look for the custom Safe Space Springfield decal displayed at businesses committed to the program. 
Where to stay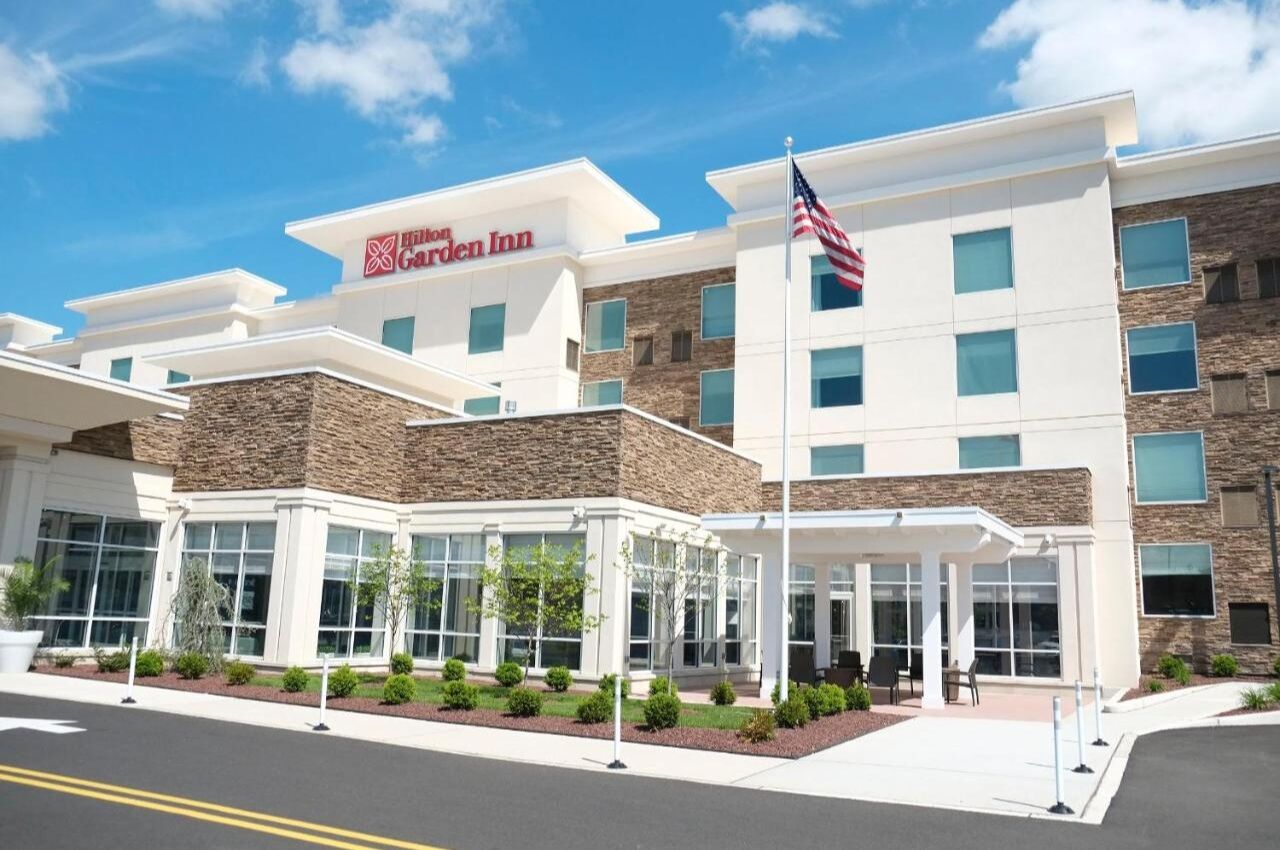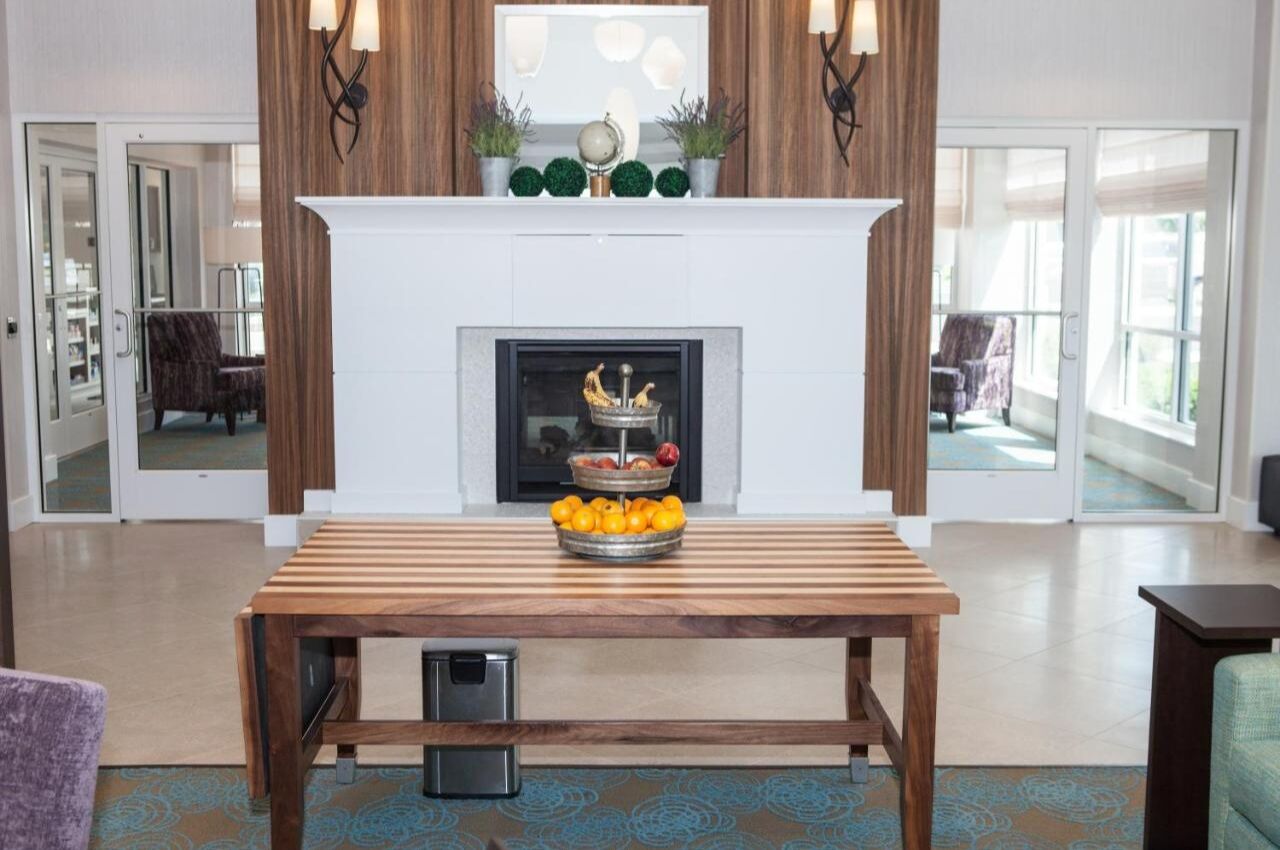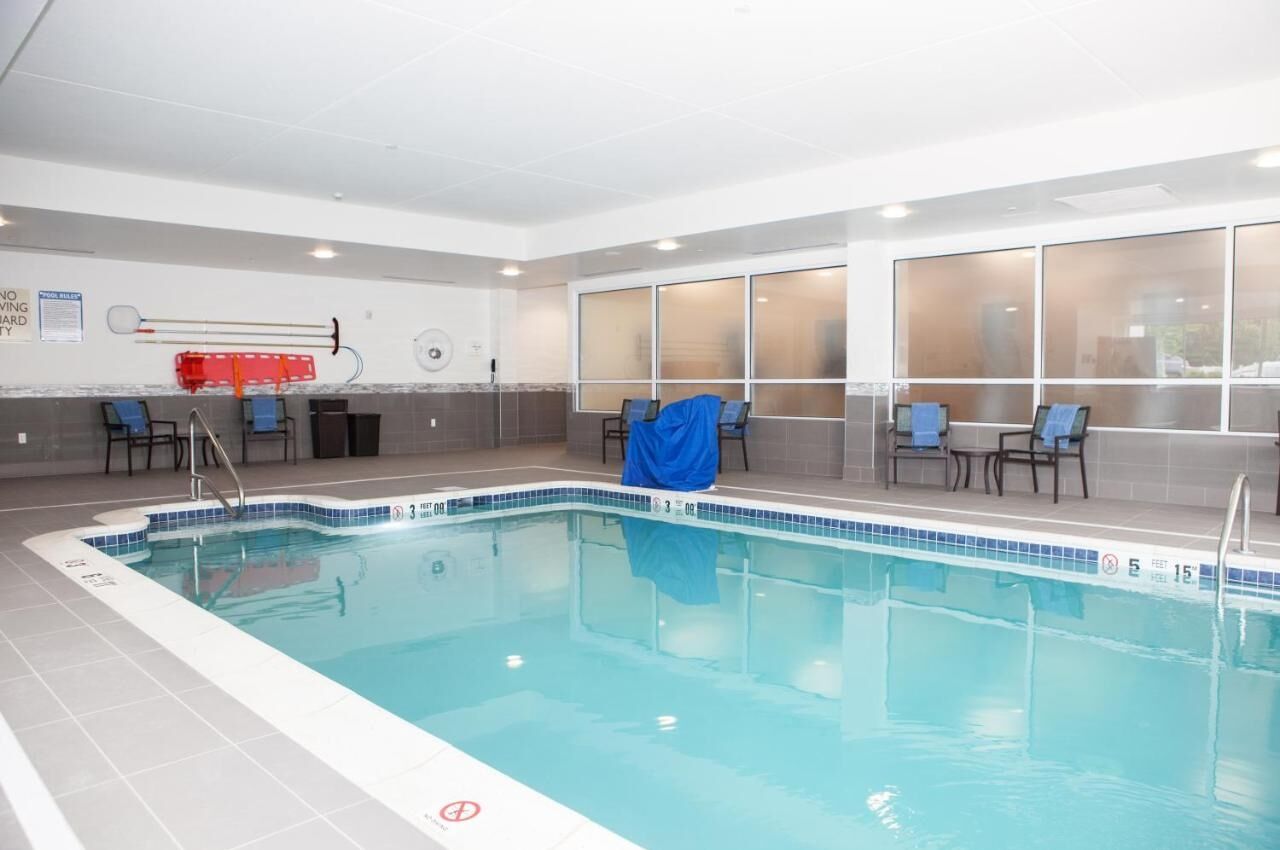 Book a room at the Hilton Garden Inn Springfield if you're visiting from out of town. Click the link on the Springfield Pride Parade website to get a discount on your stay. The hotel is a breezy 15-minute walk along the Connecticut River to City Hall.
Pflugerville, Texas
Over 50 vendors will set up downtown for Pflugerville's Pride Pfestival, which takes place on June 18 from 1:00 PM to 6:00 PM. Expect to enjoy the talents of RuPaul's Drag Race star Tammie Brown, standup comedy from Ky Krebs and Ava Smartt, and music by Tish & The Mizzbehavin' Band. A political panel on LGBTQ+ issues will feature two Texas state representatives, mental health specialists, and trans activists. Kids can enjoy carnival-style games and bounce around inflatables in a family fun zone. There'll even be a makeup tutorial. 
"The Pride we're putting together is like none we've ever seen," says Marc. "All of this planning — and it's a lot of planning — is our gift to the city. We're all in this together." 
Austin Pride doesn't take place until August 13, so if you're looking to celebrate during actual Pride month, Pflugerville's Saturday shindig is an ideal way to do it. 
Where to stay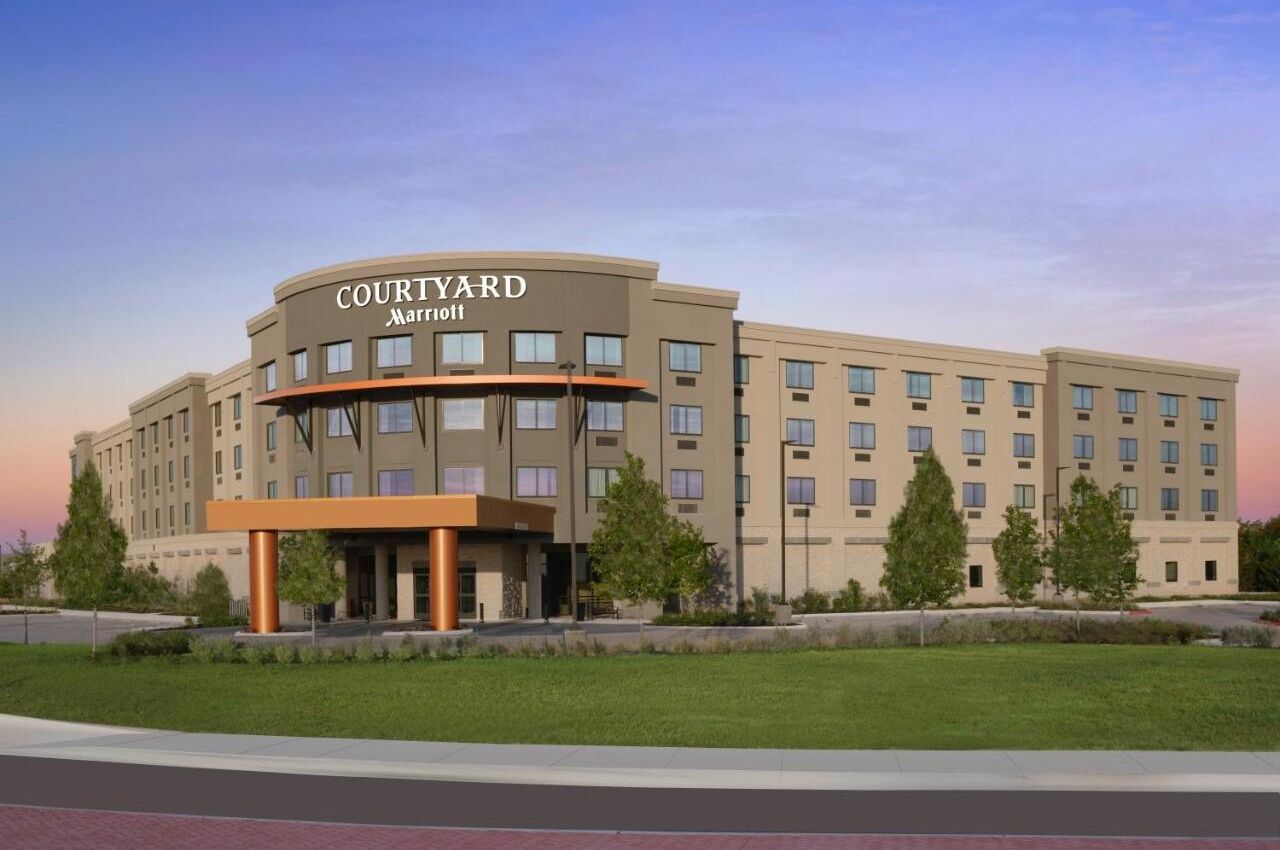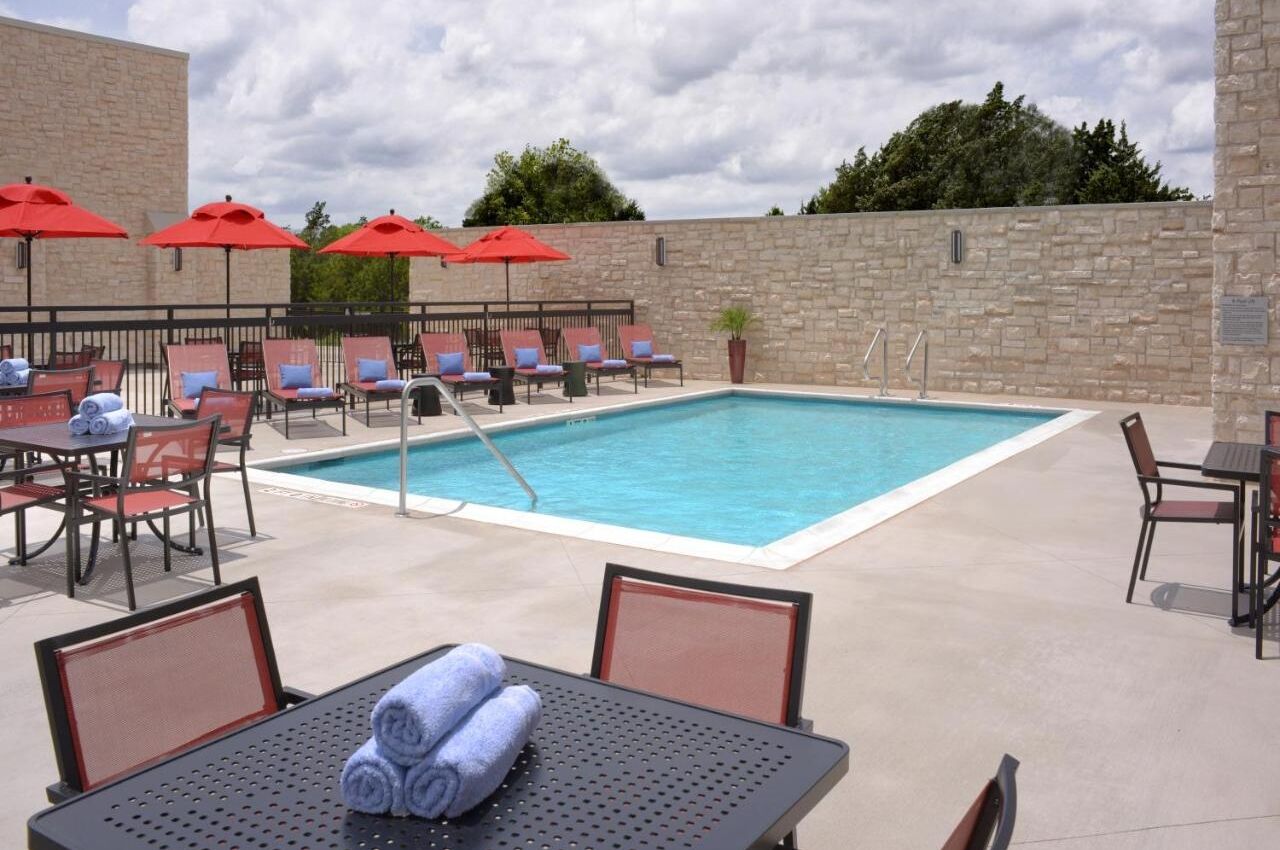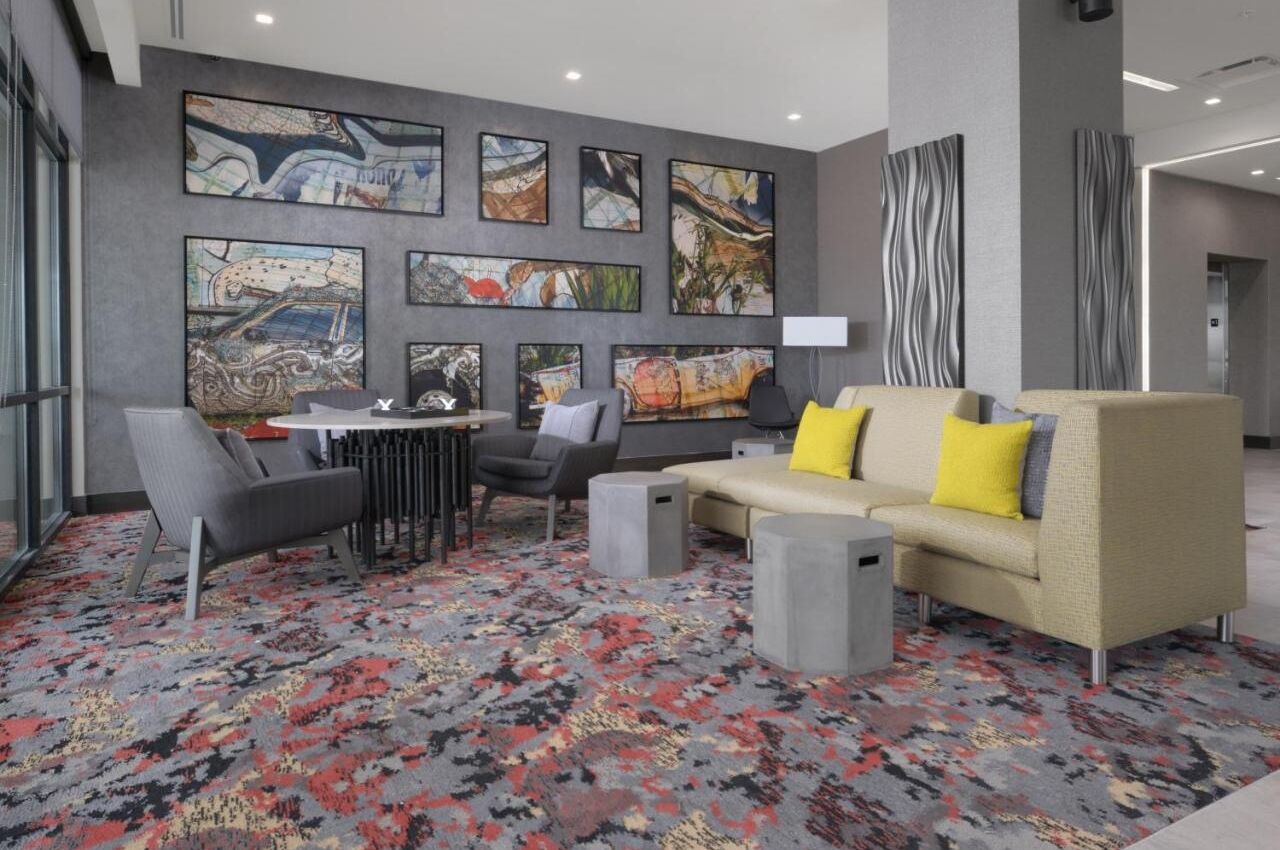 Spend the weekend living like Pflugerville Pride's talent with a room at the Courtyard Marriott or Best Western Plus. "They're both less than two miles away from where we're having our event, and they're hosting some of our entertainers," says Marc.
Manchester, New Hampshire
Throughout June, the White Mountains will be alive with the sound of LGBTQ+ Pride as several festivals happen throughout the state. But if you want to be a part of history, visit Manchester — their first annual Queen City Pride Parade marches from South Commercial Street to Canal Street on Saturday, June 18, at 10:00 AM. 
New Hampshire's most populous city is no stranger to LGBTQ+ festivals. In 2021, Queen City Pride hosted a celebration along the Merrimack River with 3,000 attendees, 60 vendors, five food trucks, and various youth activities. This year's parade will be icing on the rainbow-colored cake. 
A week-long panoply of Pride 2022 events begins on June 11 with Ladies Night at Strange Brew Tavern, a quirky pub with craft beers. On June 14, the YWCA hosts a youth night for LGBTQ+ teens and allies, and on June 17, a flag-raising ceremony takes over City Hall. Finally, stick around after Saturday's parade for the official after-party — a 21+ celebration at the Masonic Temple Association. Tickets can be purchased in advance on Eventbrite.  
Where to stay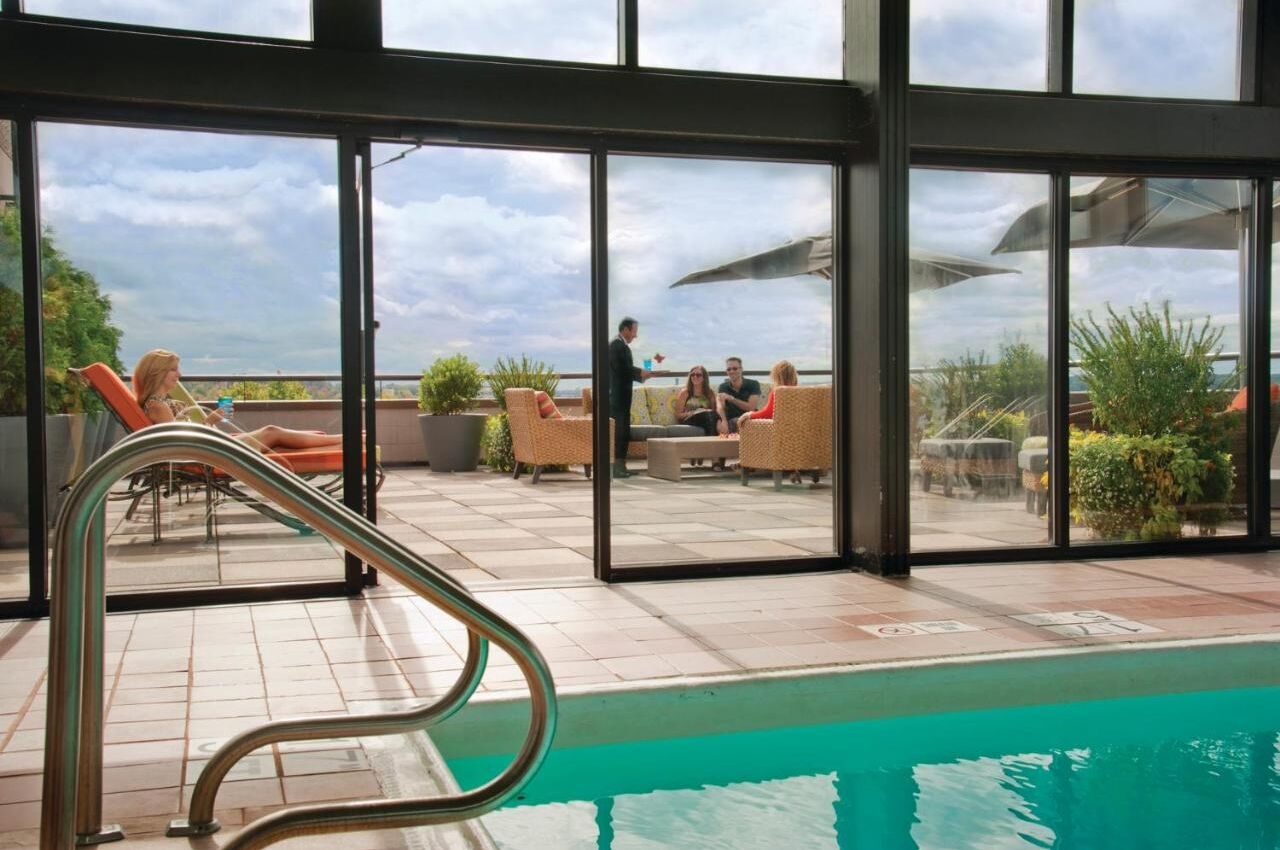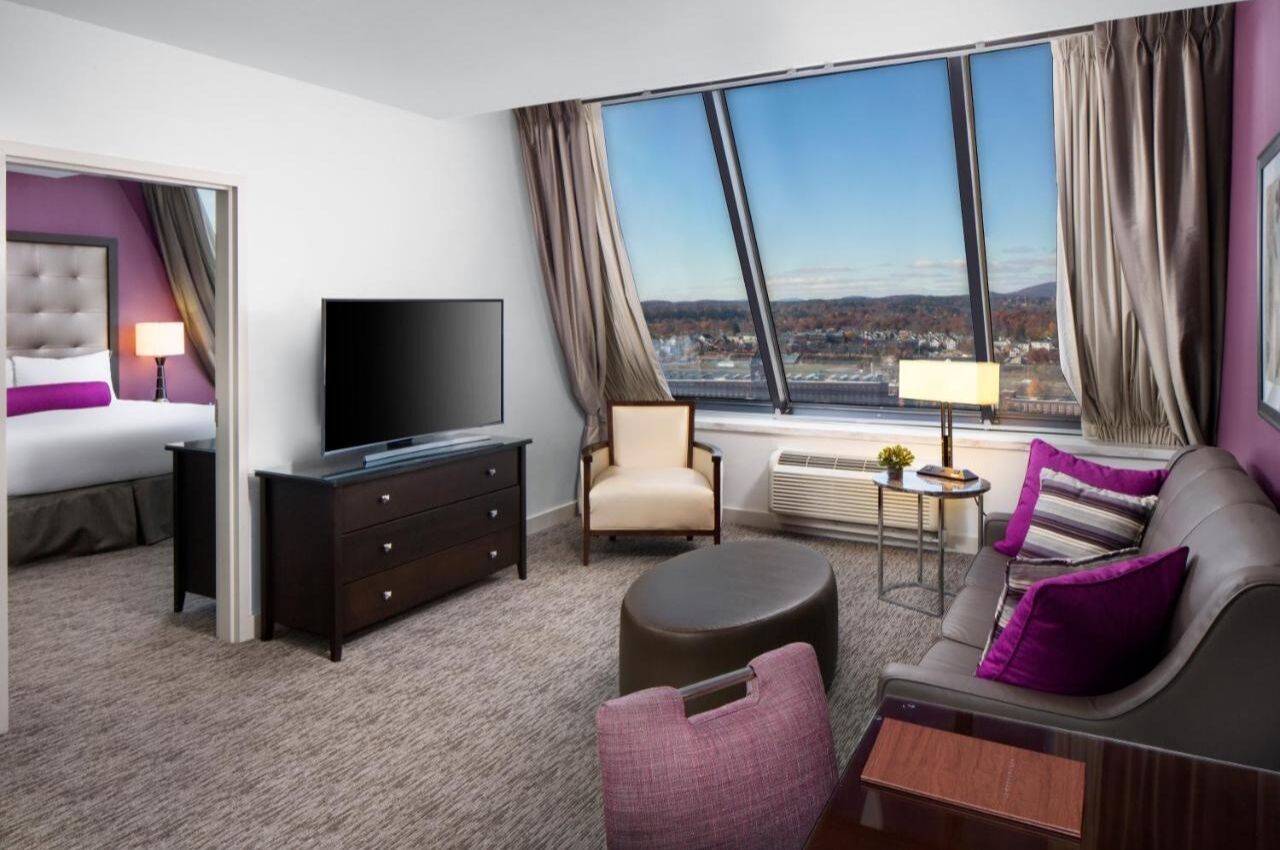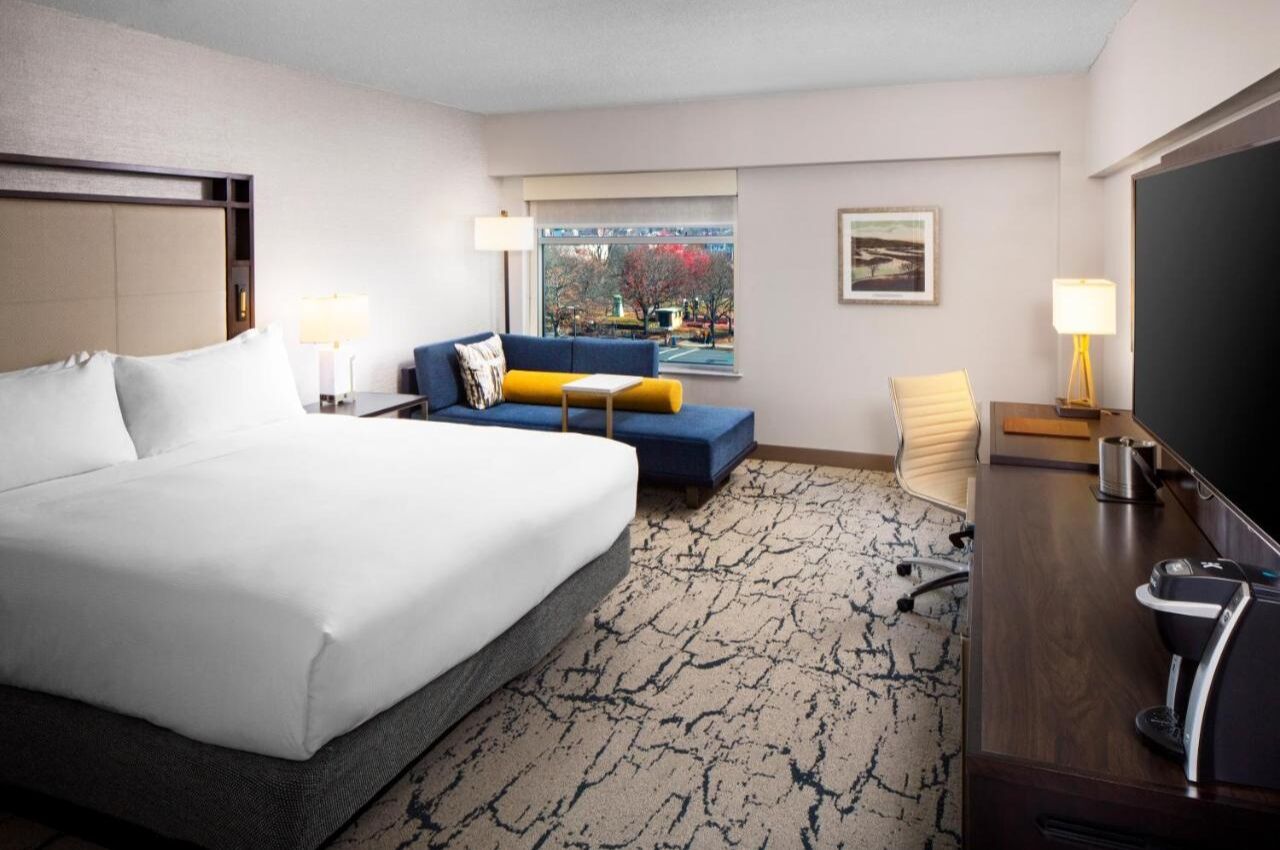 If you want to be close to the action, stay at DoubleTree by Hilton Manchester Downtown. Manchester's top sites and restaurants are all a short stroll away. For something more unique, check out the Ash Street Inn — a Victorian home from 1885 converted into a romantic five-room B&B.
What did you think of this story?