in paid partnership with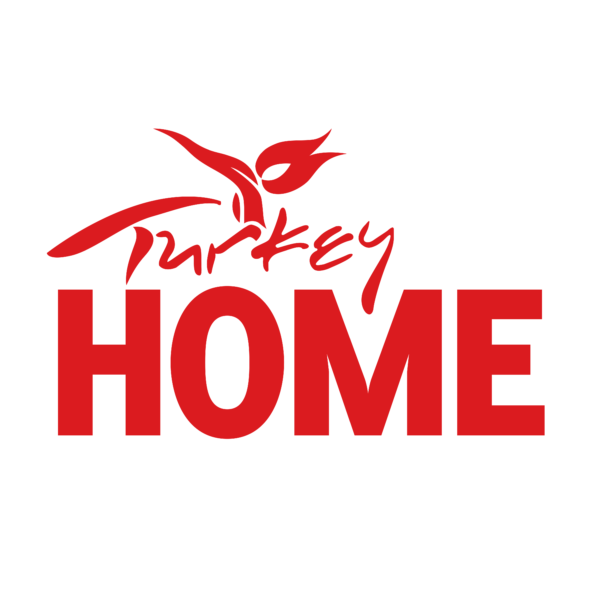 FOR CENTURIES, Turkey was a hub for traders on the Silk Road linking Europe with the Far East — and shopping is still a pretty big deal here today. If you love to peruse, Turkey has everything from designer label sunglasses to traditional handwoven wool and silk carpets. And whether you're just curious, you're planning a wedding, you love antiques, or you've never walked into a Chanel, this list of our six favorite spots will take you to the bazaar and beyond to spend your lira.
Grand Bazaar, Istanbul
The original is still the best. The Grand Bazaar, or Kapalı Çarşı, is one of the oldest and largest shopping centers in Turkey — and it's pretty much been that way since the Ottoman era began in the 1450s. More than 3,000 stores sell carpets, ceramics, leather goods, fine jewelry, and so much more in one of the world's most spectacular tourist destinations. Our suggestion: Pick up a hand-carved backgammon board at any tavla shop after the owner beats you a couple times.
Down the hill is the more youthful Spice Bazaar, or Mısır Çarşısı, built in 1660. This is the place to buy nuts, dried fruit, exotic spices, coffee, and, for adventurous cooks, kuzu kelle (skinned lamb's head) and işkembe (sheep's stomach) for soup.
You don't have to stay in Istanbul to find historic covered markets, though. In Bursa, you can bargain for top-quality towels and scarves; Mardin's 15th-century Kayseriye Çarşısı is home to craftspeople soldering silver filigree jewelry; and Gaziantep's Coppersmith Market, or Bakırcılar Çarşısı, is the place to go for copper goods.
Ulus, Ankara
The cobblestone street that winds down from the gate of Ankara's imposing Byzantine-era citadel will take you past shops selling wicker baskets and traditional linen window dressings. As you browse, don't miss the premium olive oils, handmade soaps, and nazar boncuğu (glass amulets fashioned with a twist).
At the bottom of the hill, you'll find more shops selling wares like wooden-soled takunya slippers, hand-forged hamam tası water bowls, and stacks of colorful peştemal, the flat-woven towels made of Turkish cotton that can double as a sarong at the beach. You'll never use terrycloth again.
Safranbolu
This World Heritage site — dating back to the 1000s — is perhaps the best-preserved town in Turkey. A former station on the caravan trade route, today it's an open-air museum with dozens of shops selling textiles. This is where you'll find a lot of embroidered shirts, felt rugs, and wooden handicrafts.
At the 17th-century Yemeniciler Arastası, only cobbler Erhan Başkaya continues to make yemeni (Ottoman-style leather footwear), the item giving the market its name. But sweet, gooey lokum, or Turkish delight, is the real draw in Safranbolu, a city that derives its name from the precious saffron that still grows in the countryside. Shopkeepers often ply passersby with samples of the saffron-dusted treat to lure them inside.
Çukurcuma, Istanbul
If you appreciate antiques, head straight to this bohemian neighborhood (in Istanbul's Beyoğlu district) for relics ranging from oil paintings to carved doors to Ottoman caftans. Part flea market, part high-end shopping, Çukurcuma is also home to Nobel Prize-winning writer Orhan Pamuk's Museum of Innocence.
If you read Pamuk's book of the same name, you'll recognize many of the items on display here. They all work together to create an ode to the ephemera of the 20th century, and there are some small galleries nearby featuring work by emerging Turkish artists, too.
Fatih, Istanbul
Even if you're only planning a Pinterest wedding, Fatih is where you can say yes to thousands of dresses all at once — at the countless stores selling bridal gowns along Fevzipaşa Avenue in Istanbul's Fatih district. Every manner of taste is catered to, including fairytale fantasies, Ottoman-style red dresses, and modest gowns that comply with Islamic tenets, including head coverings. At the Gelinlikçiler Çarşısı, or Wedding Bazaar, five floors with more than 50 stores are stuffed to the rafters with chiffon and brocade.
Note: There are also plenty of regional bazaars and fabric bazaars around the country where you can go straight to the source. No dress off the rack can compare with the feeling of picking out your own bolt of fabric.
Kemeralt, Izmir
Getting lost in the jumble of streets and shops is all part of the experience at the 400-year-old Kemeraltı market. Hearkening back to this Aegean city's prominence as a key trading center during the Ottoman era, the buzz of commerce takes place against a backdrop of houses of worship, tea gardens, and ateliers.
For antiques and carpets, head to Kızlarağası Han, a mini Grand Bazaar. And fishmongers, spice merchants, and pickle shops line Havra Sokak, the former Jewish quarter where, if you visit on a Saturday, you'll catch the services at several synagogues. If you need a break from the retail therapy, that is.