in paid partnership with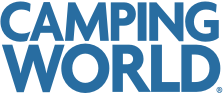 Traveling solo is the kind of thing everyone should do at least once. Being on your own in an unfamiliar place, while a challenge, is a transformative experience. And when you're solo traveling by RV, the personal growth you'll experience is only amplified.
Alone on the open road, it's easy to feel like you're living in a classic "Choose Your Own Adventure" book. The freedom and flexibility are unmatched: You can explore in any direction the wind blows you. You can pursue new passions and connect with yourself. Whatever kind of adventure you're looking for, you can go and find it.
Of course, traveling alone has its learning curve — as does RV travel. But put them together, and you've got a recipe for a once-in-a-lifetime experience.
CHOOSING A RIG, BUILDING YOUR SKILLS
Making sure you can go it alone will require choosing an RV that you feel totally comfortable driving or towing, parking, setting up, and breaking down on your own. Don't hesitate to try out multiple models so you can get a real feel for what it'll be like behind the wheel. And because you'll only have to cater to your own needs and comfort, solo RV travel offers the opportunity to choose a smaller RV that's more versatile and maneuverable — maybe even one that can get to out-of-the-way places inaccessible to bigger rigs.
The easiest way to hone the skill of driving your RV may also seem like the most obvious: practice! Drive around your block and neighborhood, preferably several times and in a variety of weather conditions. Be confident and comfortable maneuvering into and out of gas stations, making tight turns, and driving on both smaller surface streets and major highways.
Make up for not having an extra set of eyes by adding modifications that will help you on the road or at camp. High-tech accessories such as back-up cameras and dash cams will make for a less stressful drive. When it comes to setup, look for a leveling system that's dependable and easy to operate alone.
Learn how to perform the minor repairs your RV might require, and take steps to avoid issues that consume more time and money. Something as simple as learning how to routinely monitor tire pressure could save a major headache down the road — not to mention a solo-and-stranded situation.
But no matter how much you plan and prepare, things will almost assuredly go wrong on the road. Tires go flat. Belts snap. Gas tanks run dry. It's all a normal part of the adventure, but you should know how to enlist a hand when you need it.
Before you set out, sign up for a roadside assistance plan. Designed specifically for RVers, a Good Sam Roadside plan will save you if you breakdown and your rig needs expert help. To that end, it's important to think about protection for yourself, too. Invest in emergency travel insurance that will provide coverage if you fall ill or something goes wrong while you're traveling.
STAYING SAFE, BUILDING COMMUNITY
Safety is important — especially when you're on the road alone. Knowing a few tips and tricks will help you keep yourself secure.
Let's start with campground choice: Pick places that are staffed or monitored, preferably 24/7. And while it's never polite to blind your campground neighbor, it is a good idea to install outdoor lighting on your RV to deter anyone from sneaking around. Translucent or opaque window coverings are another beneficial add-on, helping to protect your privacy even in a busy campground.
Depending on what type of activity you're pursuing, be calculated about your level of risk. RV travel requires a good dose of fearlessness, but it's also important to stay smart while kayaking or climbing alone, for instance. If you plan to hike, paddle, or ride solo, be sure to sign the trail log or the campground ledger before heading for the backcountry, and ensure there's always someone who knows you're out and where you're headed.
Even for the most experienced traveler, loneliness can strike. The good news is community is easy to come by when you're RVing. Join online groups, get to know folks around the campground, and attend RVing events to build friendships and find travel companions. Don't know where to start? It's Good Sam to the rescue again — the nation's largest RV community will steer you in the right direction.
BEST SPOTS FOR SOLO ADVENTURE
The list of potential adventure destinations is a long one for the solo RV traveler, but we'll present some standouts below. And remember: Wherever you're headed, there's likely a Good Sam campground near you.
Lake Placid, New York
Few places offer more natural beauty than the Adirondack Mountains, and no matter the time of year a solo camper in Lake Placid is guaranteed a warm welcome. For travelers in smaller RVs, state campgrounds like Lincoln Pond and Taylor Pond give campers their own little slice of paradise.
Marfa, Texas
With its picturesque landscape and reputation as a hub for travelers, artists, naturalists, and more, Marfa is the perfect place to kick off a solo RV adventure. There a number of local RV parks and a friendly scene full of fellow adventurers — Marfa's the place to go if you're looking to make friends. Bonus points if you're there in late summer for the town's famous festival celebrating the area's mysterious "Marfa Lights."
New River Gorge National Park, West Virginia
America's newest national park is not to be missed. Even beyond the protected and sprawling Appalachian hardwood forest and raging whitewater, the New River Gorge really does have a little something for everyone. Historic small towns and artistic enclaves dot the area and are a blast to explore. And when you're on your own, what's to stop you from spending a whole day winding around those country roads? The park has several small campgrounds (no hookups) that can accommodate RVs.
Indiana Dunes National Park, Indiana
If you're seeking peace and quiet, you'll find it along the southern shore of Lake Michigan in Indiana Dunes National Park. Relax on the beach, birdwatch in the dunes, or — in the colder months — ski or snowshoe on the park's hundreds of miles of trails. If you're traveling solo to get away from it all, there's no better place to be. The park's Dunewood campground has 53 RV-only sites (no hookups).
North Cascades National Park, Washington
Solo travelers with something to prove should head straight for the wilderness of North Cascades National Park. Soaring, glacier-topped mountains and clear, cold lakes make this some of the most beautifully rugged terrain you'll find anywhere in North America. If the "mountains are calling," answer them by solo RVing in the Cascades.
Of course, simply getting out there is the goal. Even if your destination is 30 minutes from your back door, solo RV travel will show you a world you might not believe exists anymore in travel — one with challenges you rise above and adventures that are truly your own, one with infinite freedom and possibility. And it's all within your reach. All you have to do is travel different.