in paid partnership with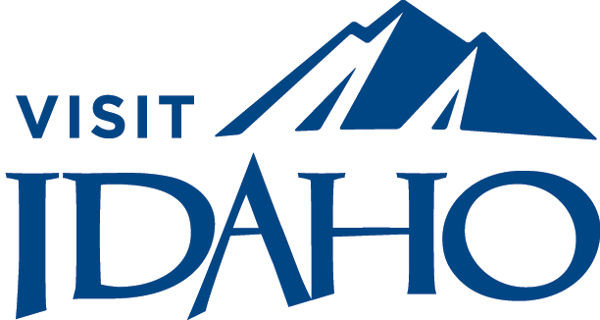 If any state in the Lower 48 is still wild, it's Idaho. With five million acres of designated wilderness plus nine million acres of roadless terrain — landscapes that cover 100+ named mountain ranges — its outdoor adventure opportunities are unmatched. Fewer than two million people call the Gem State home — an area the size of Michigan or Minnesota, remember — and seven national forests make up a whopping 40% of the state.
To be a solo traveler here requires a certain spirit of self-reliance, a penchant for wandering your own steep path. Should you find yourself planning an Idaho trip for one, here's where to start.
Choose your adventure: north or south?
To find the essence of wild Idaho, anywhere off the interstate is a good start, but you'll get distinctly different vibes from north to south. Here's how it tends to break down.
Northern Idaho — aka The Panhandle, which is in the Pacific Time Zone — is almost completely made up of national forests, glacial lakes, Rocky Mountain subranges, and verdant river valleys. There's far more snow and rain up here, and thus more shades of green come spring and summer. There are more mountain peaks, fewer people, fewer amenities, and a handful of cities and small towns. A good northern hub is Coeur d'Alene, with its lake-town culture, farmers markets, quaint shops and boutiques, and plenty of restaurants to choose from downtown.
Southern Idaho, meanwhile, is in the Mountain Time Zone. It's noticeably drier, home to more desert-like terrain and distinctly volcanic landscapes. Which is to say, it's still very much wild (and mountainous!), just a different type of wild than its northern counterpart. The state's capital, Boise, has the most big-city vibes (population: 220,000), and as you head east, you'll also find Twin Falls, Pocatello, and Island Park. Any of these towns make great basecamps for solo adventures.
Stanley, toward the state's center, also warrants mentioning as a hub. It sits on the banks of the Salmon River in the Salmon-Challis National Forest and is brimming with outstanding trails and scenery in every direction. If you don't have time to get all the way up to Coeur d'Alene, this could be a good spot for your home base with the dazzling Sawtooth Mountains as your backdrop.
Where to go: incredible parks, preserves, and waterfalls
With 100+ mountain ranges, seven national forests, and a million spots worthy of your Instagram, Idaho is a five-star all-you-can-eat buffet that never closes. Where do you begin? (And why would you ever leave?) The spots below are eminently worth a hike, a paddle, an overnight, or a longer stint away from it all:
Where to go: untamed rivers, lakes, and wildernesses
Idaho is idolized by outdoor explorers and adventurers for its waterways — quiet and pristine and almost always off the beaten path. Fishing, swimming, SUPing, and kayaking are all standard solo adventures here. Of course, there are also lots of guided rafting, boating, and fishing trips for the solo traveler if safety or lack of experience is a concern (or maybe you just want to learn from the pros!). Here's where to get proverbially lost in the wild, on the water and beyond:
The St. Joe River is great for a day of fishing. It's clear, it's cold, and the parade of trout never ends. Book a guided fly-fishing trip if you're new to the sport — you'll never forget it.
The Salmon River sets the country's rafting bar high, and the Middle Fork is arguably one of the most coveted rafting trips in the country. It drops 3,000 feet over 100 miles, so expect plenty of whitewater. (You can hike along it, too.) The Lower Salmon (near Riggins), aka the "Riviera of the West," is a bit calmer, with sandy beaches and warmer waters for swimming.
The Sawtooth National Recreation Area holds 700+ miles of hiking and backpacking trails, if you're equipped to handle something a little more rugged and, in some cases, remote. It's also part of the Central Idaho Dark Sky Reserve, which means you'll be under some of the most brilliant night skies found anywhere on Earth.
At nearly 4,000 square miles, the Frank Church-River of No Return Wilderness Area is the largest designated wilderness in the Lower 48. The Salmon River cuts through its steep canyons, but you can also hit its uninhabited wilderness on foot via the Idaho Centennial Trail, a 900-mile beaut stretching from Nevada to Canada.
There are plenty of camping and backpacking opportunities in any and all of these areas, but if you'd like to rough it a little less — and feel a little safer — know that you have a variety of traditional and not-so-traditional lodgings to choose from. Check out unique stays like Crystal Peak Lookout, near Fernwood in the St. Joe National Forest. The woodstove and wood-fired sauna will keep you comfy and toasty up here in the trees.
Safety notes for the solo traveler
Idaho provides ample opportunity to explore a multitude of wild places, which is wonderful, but it also means on some occasions you will very much be in the wilderness. Solo travel here isn't something you can wing — you'll need to prep and plan and maybe even brush up on a few backcountry skills. Here's what that means in practice:
When it comes to hikes or backcountry camping, be sure to check in with the local ranger station to notify them when you plan to leave and return and ask about any wildlife or weather concerns. (Share your plans with a friend or family member, too.)
Conduct extra research for overnight trips. Know exactly where you are, what wildlife is around you, what the weather will be, and where to find the nearest ranger station or well-trafficked area.
Many hikes are accessible year-round, but if you're visiting in winter, the trail will likely be covered in snow, requiring more gear and skill. Do you have said gear? Do you have said skill? Go in knowing what you're capable of. Some portions of Idaho's backcountry have snow that lingers into June as well, so doing your homework is important.
Know that cell service likely won't be reliable — be sure to have hard copies of maps and download the necessary trail info before heading out. 511 Idaho is a great app to download, too, for traffic and weather reports.
What's more, you've brought — and know how to use — a first-aid kit, right? You've got plenty of provisions, plenty of layers, and your family and friends know about your trip? Great. Now all you have to do is plan one of the most memorable experiences of your life and get yourself to Idaho.