The 11 Best Sun Protection Shirts Our Editors Tested for Summer Adventures
Warmer days are upon us, and that means spring and summer outdoor adventures are in full swing. It's hard to stay inside on a sunny day, with warm and dry weather typically offering the best conditions for activities like hiking, biking, and even water sports. The flip side to perfect weather, however, is that you're increasing your exposure to the sun's harmful UV rays. In order to best protect yourself, it's important to dress appropriately – and for many outdoor activities, that means wearing a sun shirt. This is particularly true if you're heading to the beach, as scientists have found that a chemical found in many sunscreens (oxybenzone) is converted by coral into a substance that actually harms them. If you want to protect the ocean, you'll need to buy reef-safe sunscreen only.
Matador tested a variety of sun shirts for both land-based and water-based activities and narrowed down the best for outdoor recreation this season.
We hope you love the sun shirts we recommend! Just so you know, Matador may collect a small commission from the links on this page if you decide to buy an item. Listed prices are accurate as of the time of publication.
What is a sun protection shirt, and why do I need one?
The purpose of a sun shirt is to protect your skin from UV rays. A sun shirt's effectiveness is measured through its UPF, or ultraviolet protection factor. Similar to sunscreen, this rating notes what percentage of UVB rays the shirt blocks. But the UPF factor isn't the percentage; for example, a UPF30 rating means the shirt (or sunblock) can stop about 97 percent of UVB rays. From there, you can compare the rating to the expected weather during your activity, along with the location where it will take place, and make an educated decision about which sun shirt is the most appropriate. UVA rays can also damage your skin, and many shirts (and sunscreens) protect against both.
Excessive exposure to the sun's rays can cause premature skin aging, visible through sun spots, wrinkles, and other deformities. According to the National Library of Medicine, fair-skinned people can experience sun damage after as little as five minutes of exposure to bright sunlight. Darker-skinned people have a longer "safe zone;" however everyone can experience sun damage. It's important to remember that when the sun is higher in the sky – from around noon to late afternoon in most US locations during the summer – the exposure to UV rays is higher, and the possibility for damage or burning is amplified.
The best sun protective fishing shirt (or any on-water-activity shirt)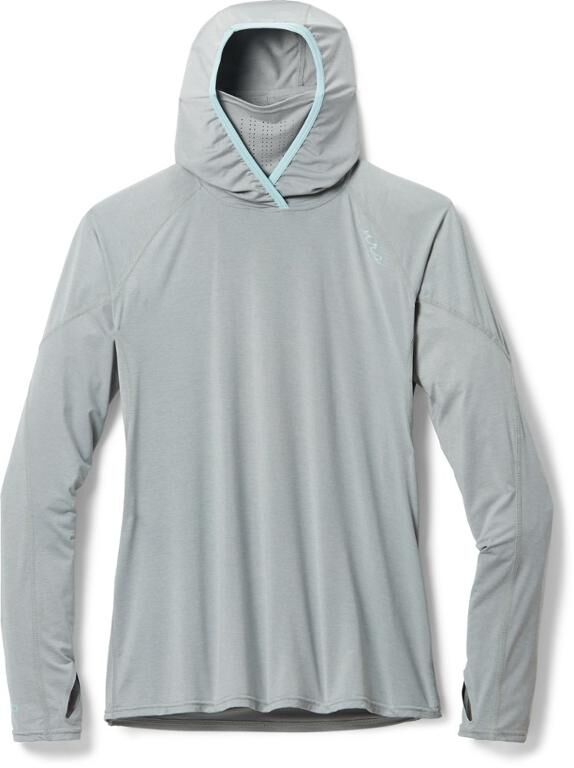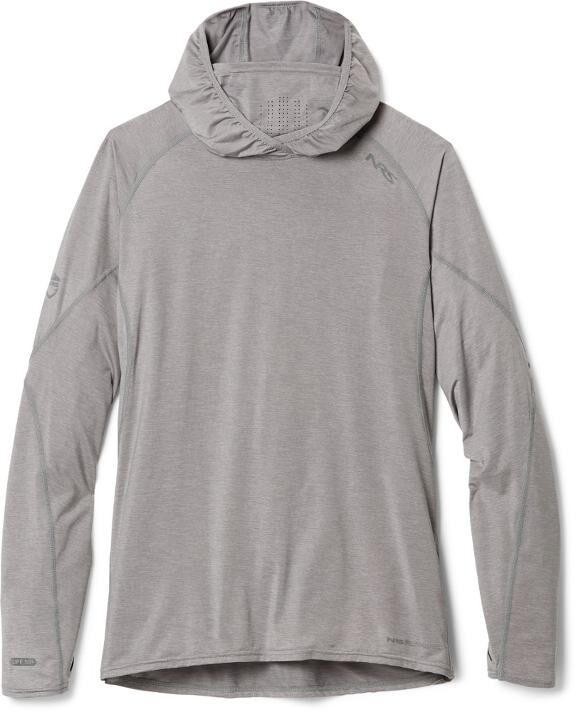 It's easy to take solace on the water knowing that you can jump in to cool off. But remember that sunlight reflects – and it reflects off the water quite strongly. In fact, reflected rays are actually more harmful.
In addition to lathering yourself in reef-safe sunscreen, you'll want to wear a sun protection shirt, and maybe even long pants if you're spending more than a few hours on the water. Matador's commerce editor lived in his NRS Variable sun shirt during a recent four-day trip down the lower Salmon River and came away from it no more sunburned or fatigued than when he first hopped on the raft.
NRS is a brand built for the river. The hood and neck gaiter protect your neck and head from burns — especially useful if, as our commerce editor notes, hair loss has begun to creep up on you. But the neck gaiter, in particular, is what makes this the best sun shirt if you're on the water. When rafting or paddleboarding, you tend to spend extended periods of time facing the same direction, so reflected sunlight can toast the back of your neck. This sun protection shirt is also made with fast-drying fabrics in case you do opt to take a plunge. And the poly-spandex blend is made from 100 percent recycled materials.
The best sun protective shirts for hiking and general travel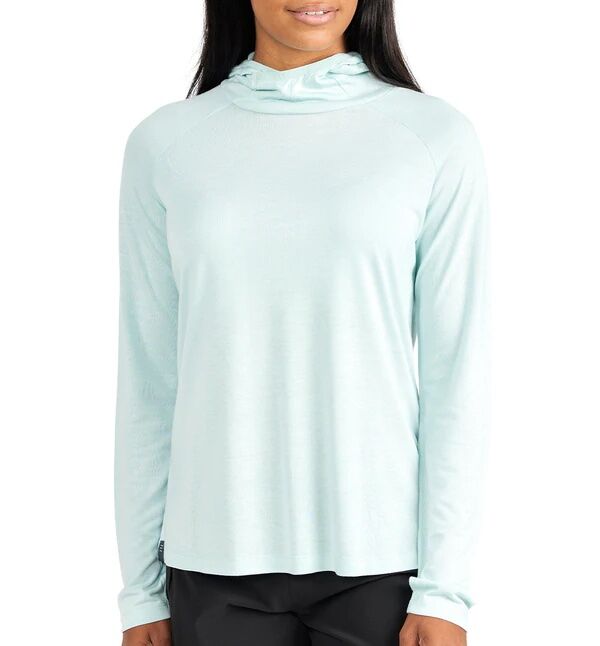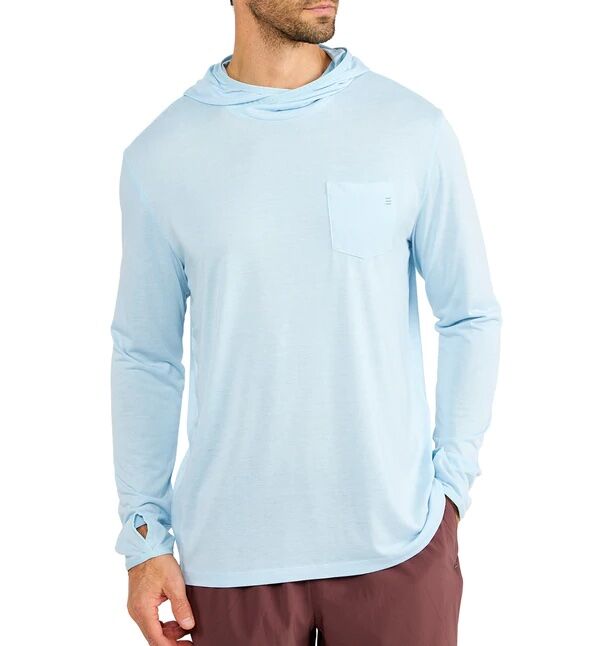 Suzie, Matador's outdoor editor, absolutely loves Freely Apparel, having accumulated quite a lot of the brand's women's sun protection clothing in recent years — shorts, joggers, and even a few sunshirts. The brand's sun shirts are clean with minimal design, so they don't look super outdoorsy when grabbing a beer with friends after a day hike. Though their items cost slightly more than, gear from brands like Columbia, they dry exceptionally fast. And perhaps equally importantly, they dry without any mildewy or worn smell.
If you're thinking about buying a women's sun protection shirt, Suzie recommends the UPF ultra-light hoodie, made for summer. "I'm quite pale, and since most fabrics don't offer much sun protection, I love having a UPF 50 shirt to toss on when the sun is bearing down," she says. "I was recently on a boat where I wore my FreeFly shirt most of the time, taking it off for photos for about 15 minutes. And what happened? My shoulder in the sun got fried, but everything that was covered with the shirt isn't even tanned." She also likes the straight-but-not-fitted cut, and the fact that they're made with a renewable, zero-chemical material: bamboo.
Suzie notes that she recently wore one of her FreeFly sun protection shirts on a humid, tropical trip where she was whitewater rafting one day and swimming in a waterfall the next, and her shirt was dry and stink-free each morning.
Buy Now – Women's
The best sun protection shirts for mountain biking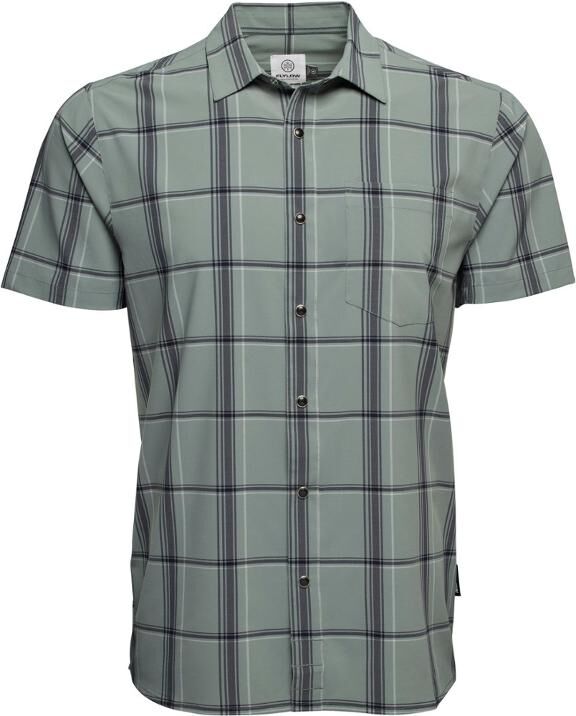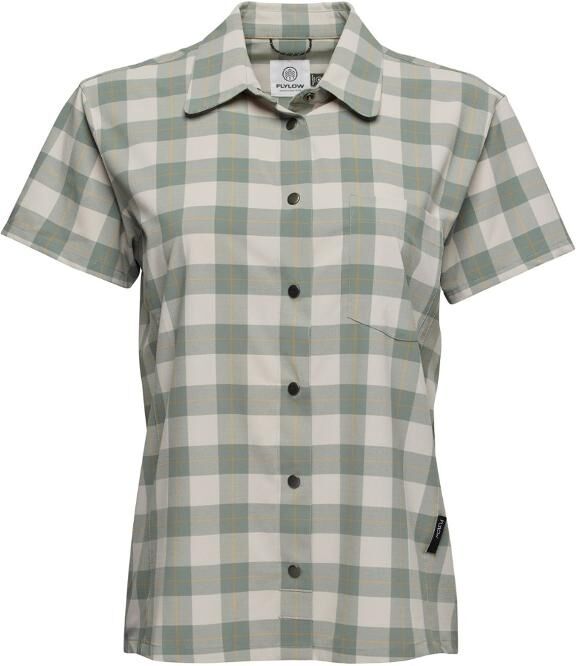 If you watch mountain bikers ripping down the trail and crushing berms for a few minutes, you'll probably notice that plaid is a popular choice. So if you're hoping to stick to that tried-and-true mountain look, check out the Flylow Anderson (men's) and the women's Flylow Phoenix sun protection shirts. They're made with breathable, wicking polyester fabrics and both have a UPF 50 rating. So while you'll still need to lather up the sunscreen on your forearms, you should be able to get in a full day of laps without worrying about sunburned shoulders.
Oh, and the women's version has a bonus useful feature — a zippered back pocket. It's a good place to stash a few bucks in case your shuttle route happens to pass a microbrewery or food truck.
The best sun protection shirt for avoiding mosquitoes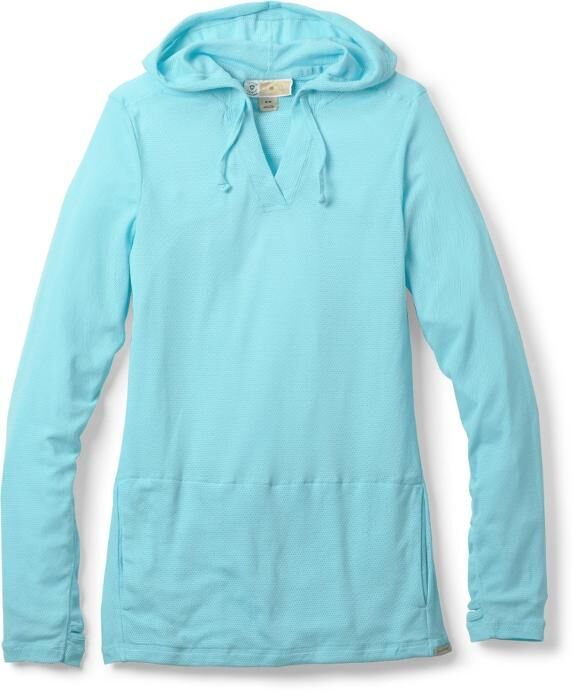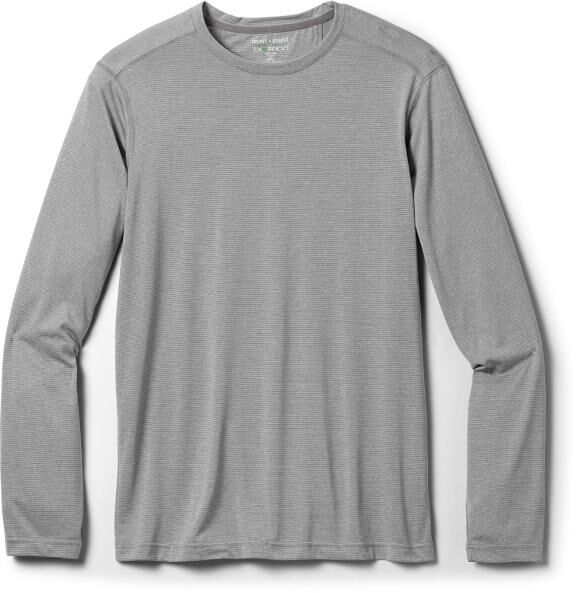 No matter what activity you're doing, being constantly harassed by mosquitos is a sure-fire way to ruin it. If you're heading to a tropical region, riding along a river, or as in the case of our commerce editor, spending June on Colorado's lake-dotted Grand Mesa, having a sun shirt that is both sun- and bug-repellant doubles your level of preparedness.
For this task, we recommend turning to ExOfficio's Tarka bug-repellent sun shirt (men's) or the Lumen lightweight hoodie (women's).  Both are versatile and flexible, useable for everything from a day hike to a packrafting trip. The brand's trademark (and odorless) BugsAway Insect Shield repels mosquitos, ticks, and other small bugs.
Plus, these sun protective shirts are simple enough that they effectively acts as a chameleon in your wardrobe. It's just as good for wearing on a cold plane as it is in the mountains, and you'll experience the same bite-free benefits either way. The bug-repellant properties last for up to 70 washes, so you can count on a decent amount of wear from each one.
Women seeking a short-sleeve option can opt for the Caddis, which offers the same bug repellent properties in a warmer weather style. The shirt features UPF 50 sun protection and wicks moisture as well as the finest Merino wool in your closet.
Best long-sleeve sun protection shirts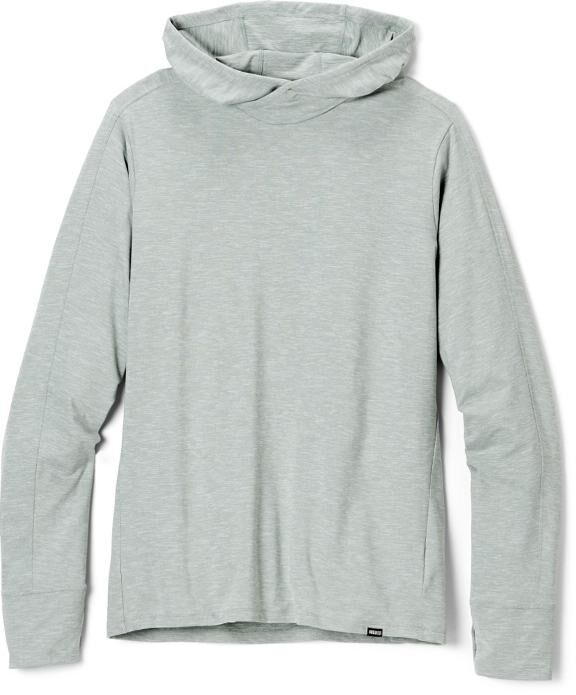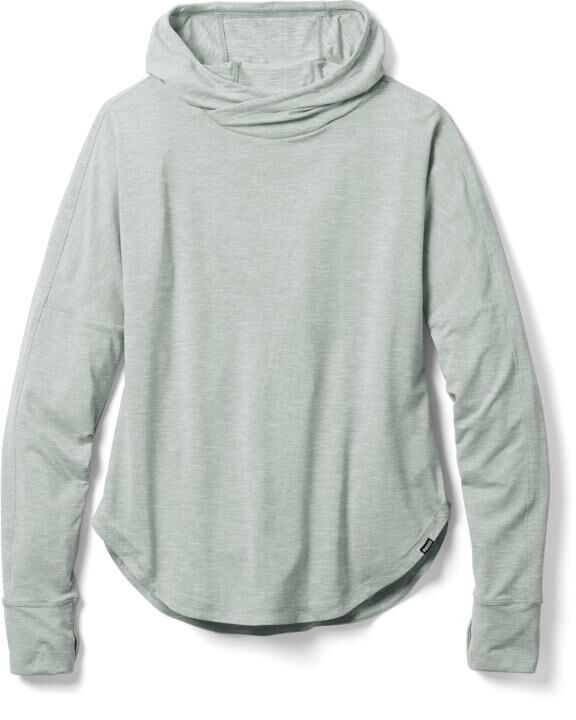 Spring and fall days on the water or trail add an extra element to your need for protection: increasingly variable temperatures. A hooded sun shirt is great for these situations, and it's a bonus if that hooded sun shirt offers a basic layer of warmth. For this, you can't beat REI Coop's Sahara Shade hoodie, available in men's and women's options. The three-panel hood flexes to both your head size and the level of tightness required for the day's activity. With UPF 50 sun protection and the versatility to serve as a base layer or shine on its own, the hoodies are ideal for everything from hiking to paddleboarding to farmer's markets or yoga in the park.
More like this
What did you think of this story?